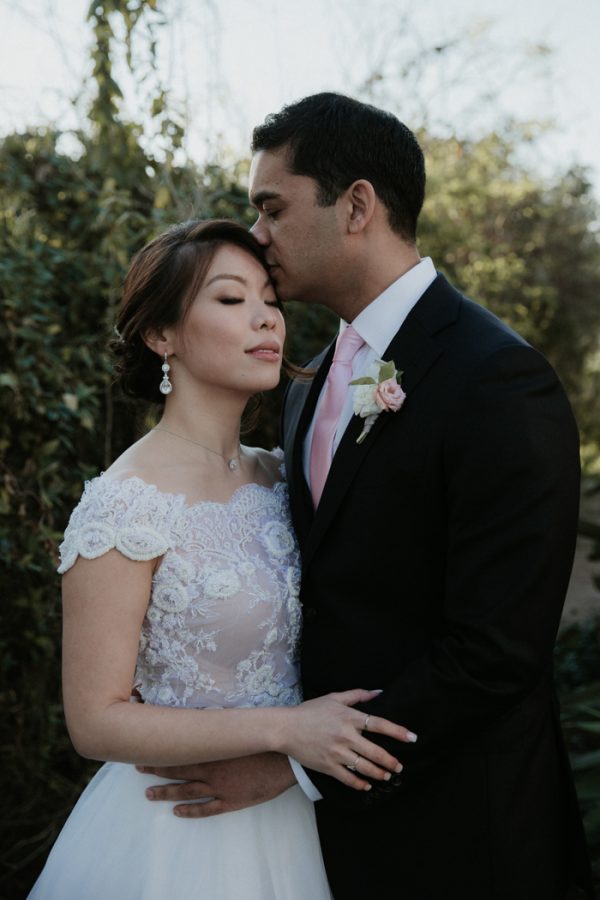 This Austin wedding hits so many amazing notes: meaningful ceremony moments, geometric boho reception décor, and surprising reception activities! Tina and Rashad knew they wanted every detail in their Barr Mansion wedding to be timelessly elegant yet totally unexpected, and we love how the planners of Bird Dog Wedding executed the couple's vision. We are feeling so inspired by Tina and Rashad's reception activities that included a tarot reader in a teepee and a visit from the dancers and performers of House of Yes, who performed a fun interpretive history of the couple's relationship as well as a Cirque Du Soliel-inspired dance routine! John David Weddings photographed every moment of the couple's day beautifully, including their Pinterest-perfect tablescapes featuring pink geodes and green fronds.
The Couple:
Tina and Rashad
The Wedding:
Barr Mansion, Austin, Texas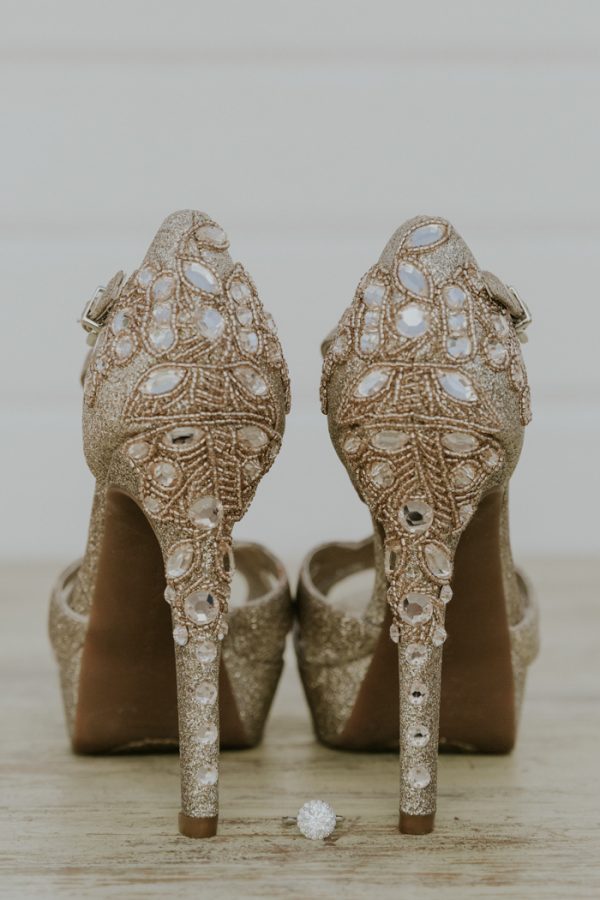 All we wanted was to throw a really fun party to honor the people that have loved and supported us throughout the years. For everything we planned, we asked, "how can the guests have more fun with this?"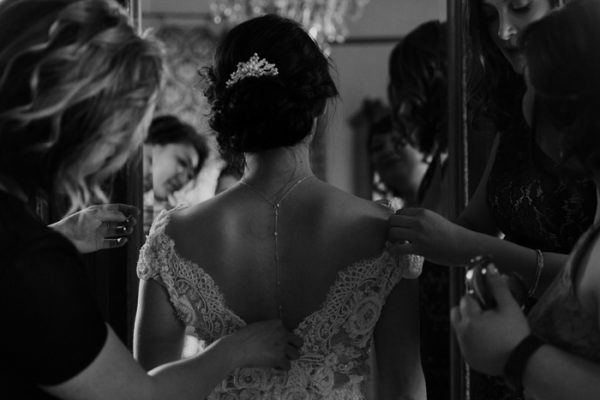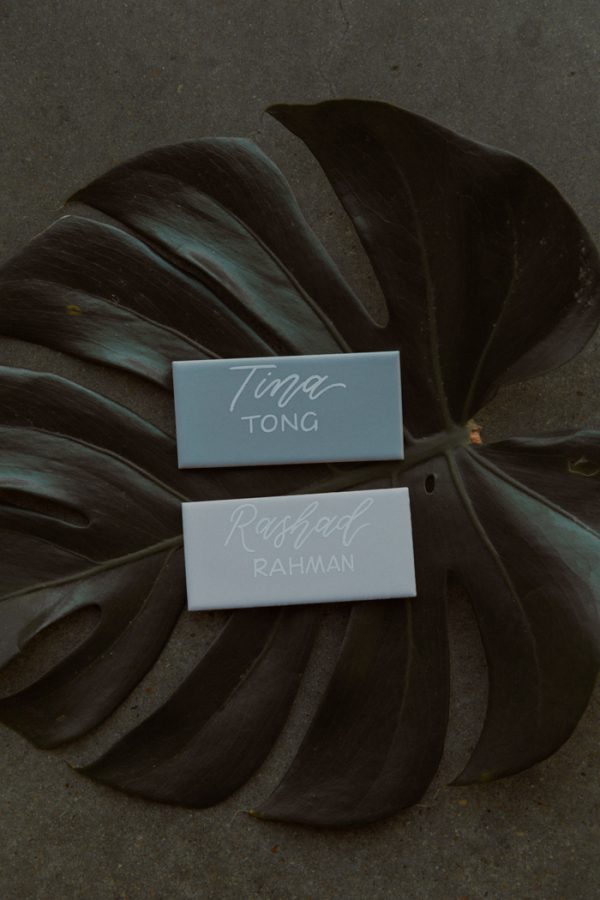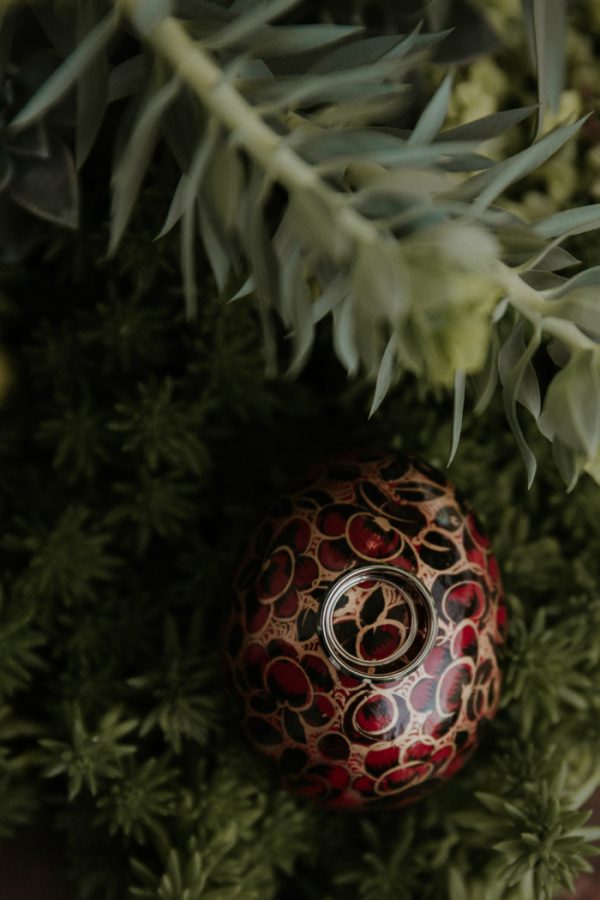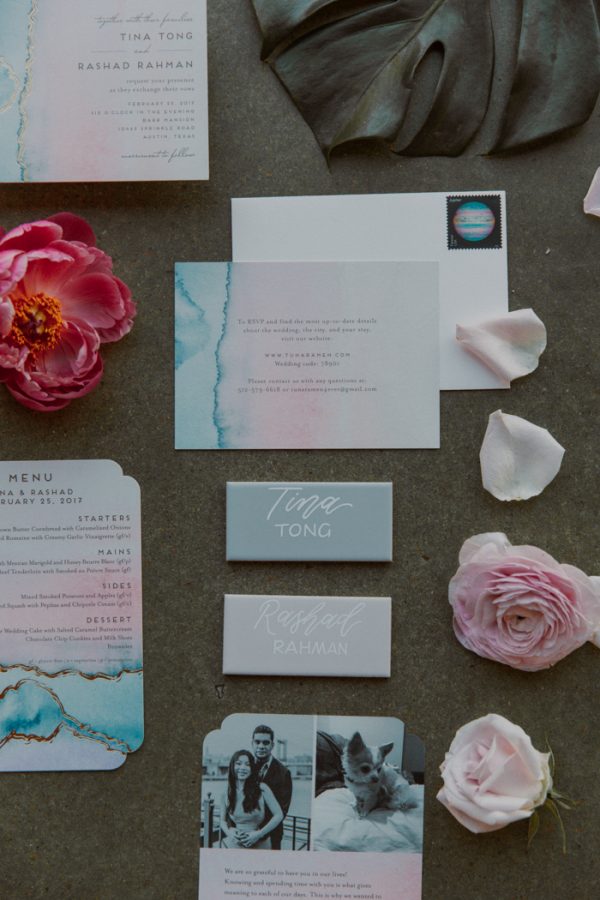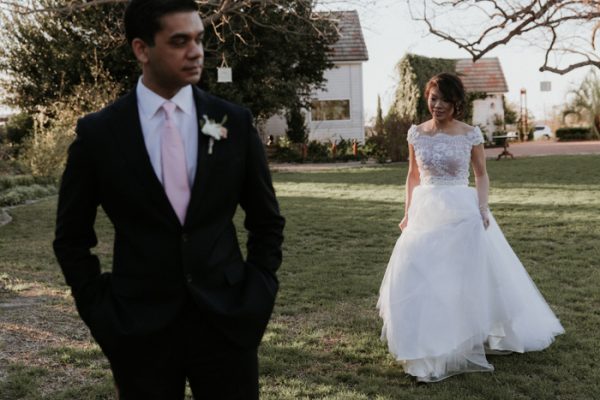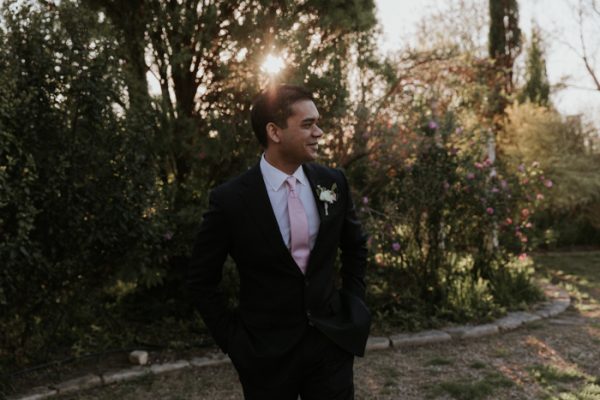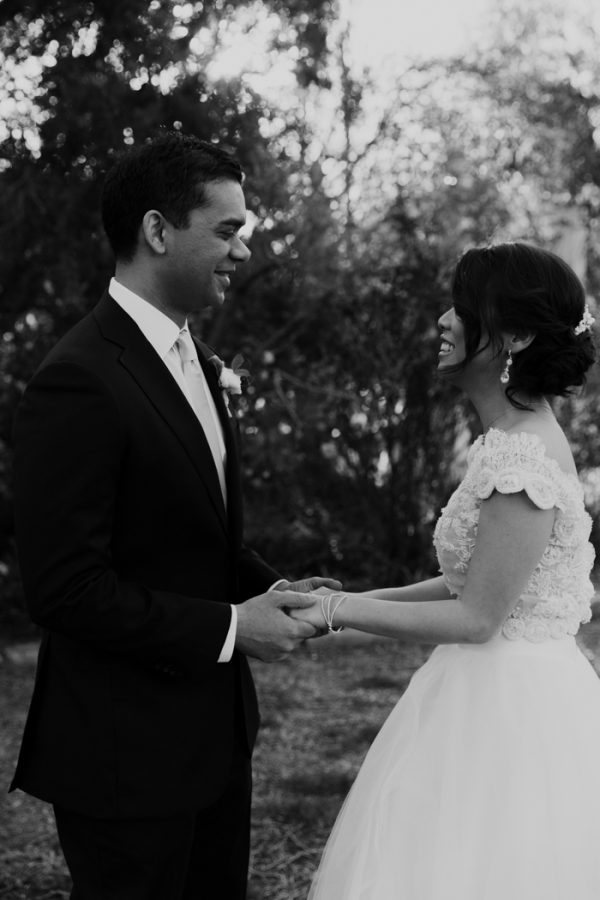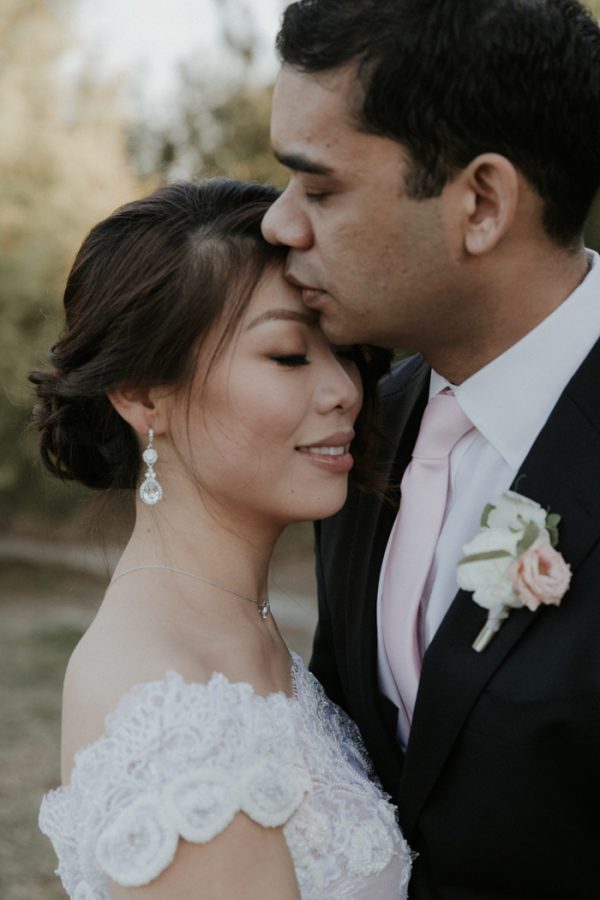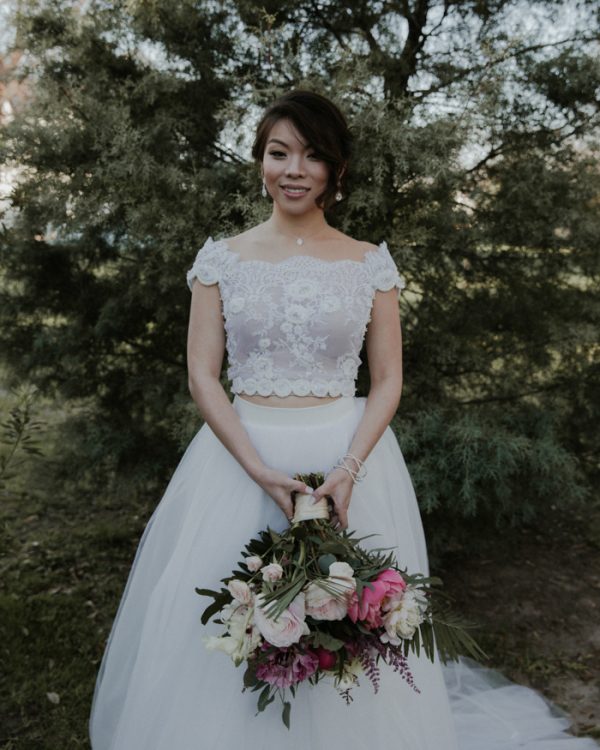 Barr Mansion stood out for its rich character and architecture. There is an actual 19th century home, which, along with a towering pecan tree and expansive yard, creates a picturesque background for the ceremony. The ballroom was modernized to include an all-glass facade that floods the interior with light. It is such an elegant juxtaposition of Texas farm and modern, urban Austin.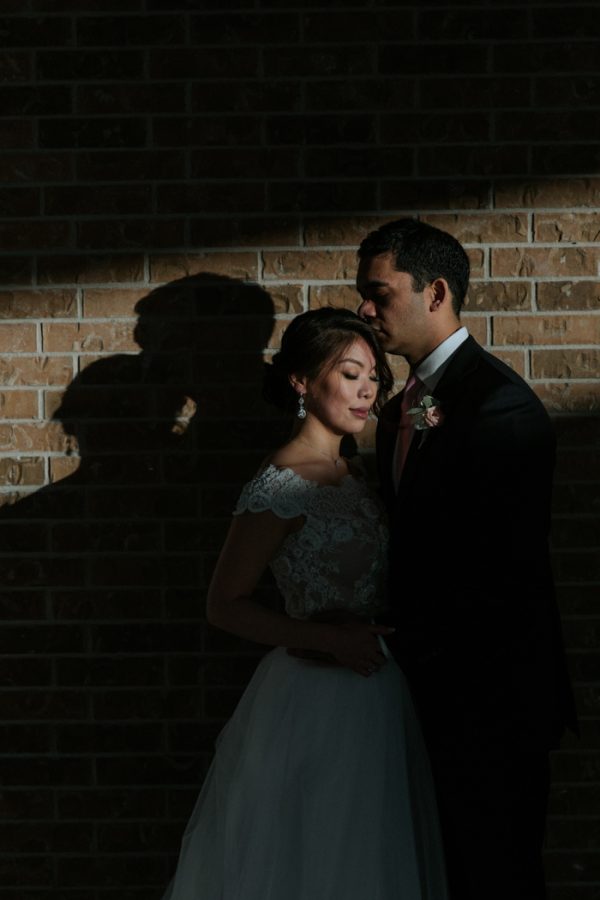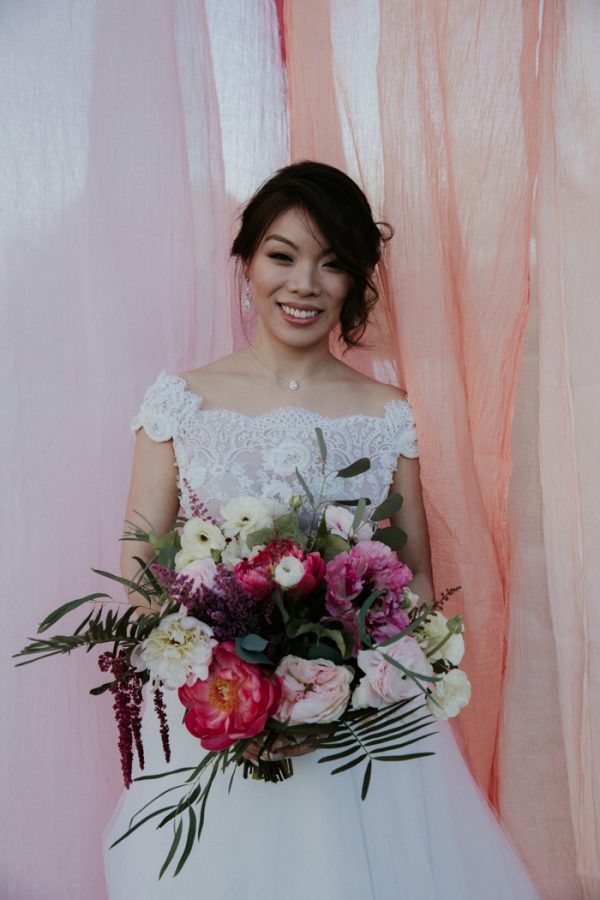 We threw out so many formalities that the whole wedding felt personal. One thing that meant a lot to me – my best friend from childhood passed away unexpectedly a few years ago, and her father was the one to walk me down the aisle. It was both humbling and touching to have him by my side in her absence.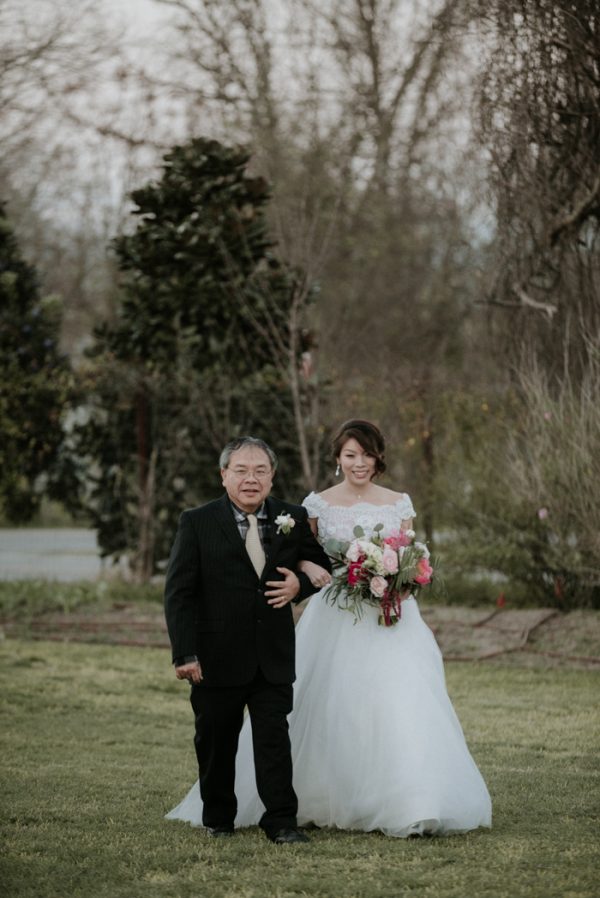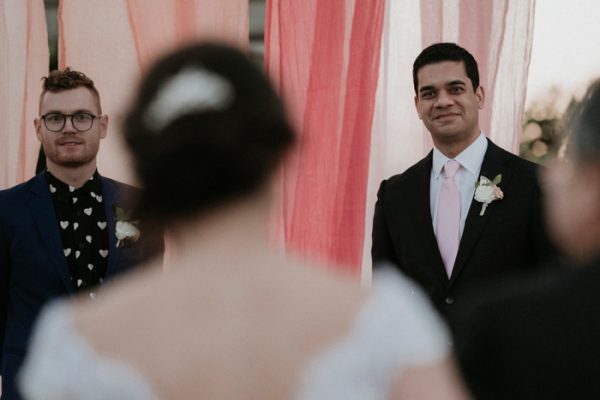 Our friend Patrick conducted a personalized ceremony that was quirky, hilarious and touching. He asked us each to respond to a bunch of questions beforehand, such as "what does marriage mean to you?" and "what are the little things that made you fall in love?" Using all of our answers, he wove together a sweet and thoughtful narrative about our relationship. He even roasted us a little, putting everyone in a great mood by cocktail hour. Patrick is one of the most creative and funny people we know, and his unique voice really gave life to the ceremony.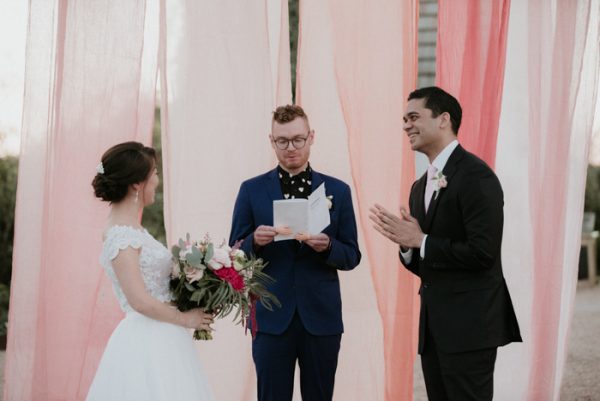 The setting for the ceremony was everything we dreamed it would be – elegant and picturesque, with the sun setting behind us and the towering pecan tree and beautiful old house above us.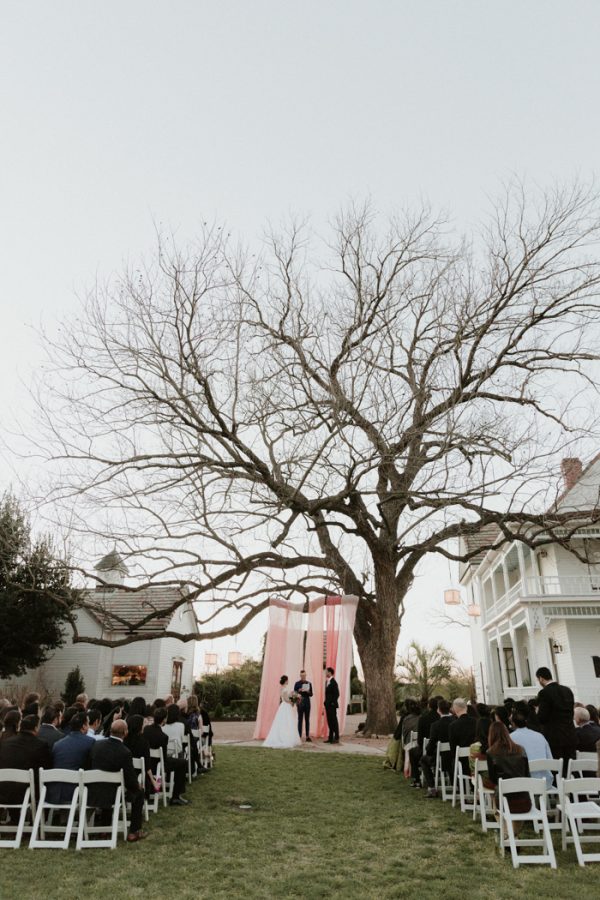 Our philosophy was to ditch tradition wherever we didn't feel like it was in line with our personalities, and add things that really express who we are. We felt that by doing so, our wedding came across as more personal, genuine and fun. We would advise others to similarly "be themselves" in wedding planning. Don't just do what is "expected" – have fun with it, and your guests will likewise have a blast!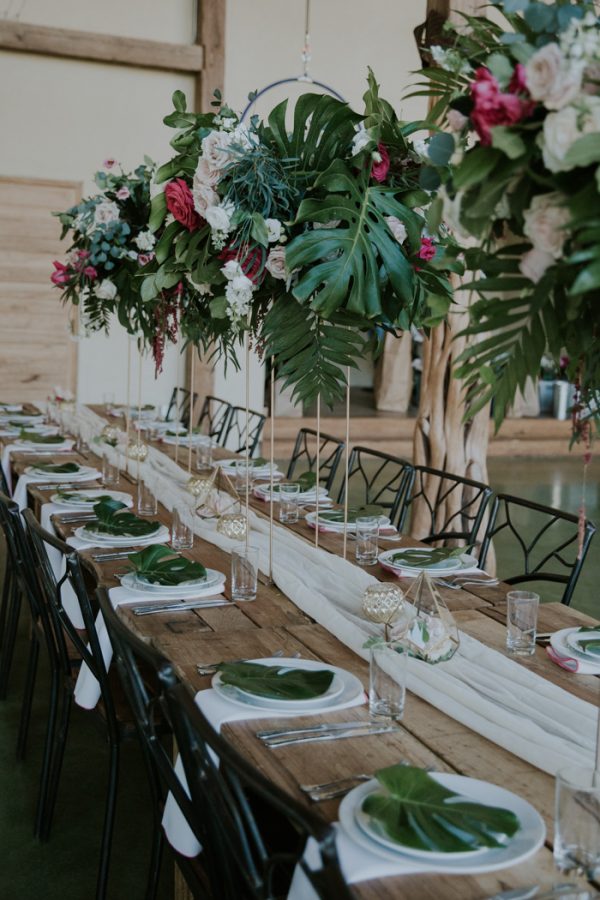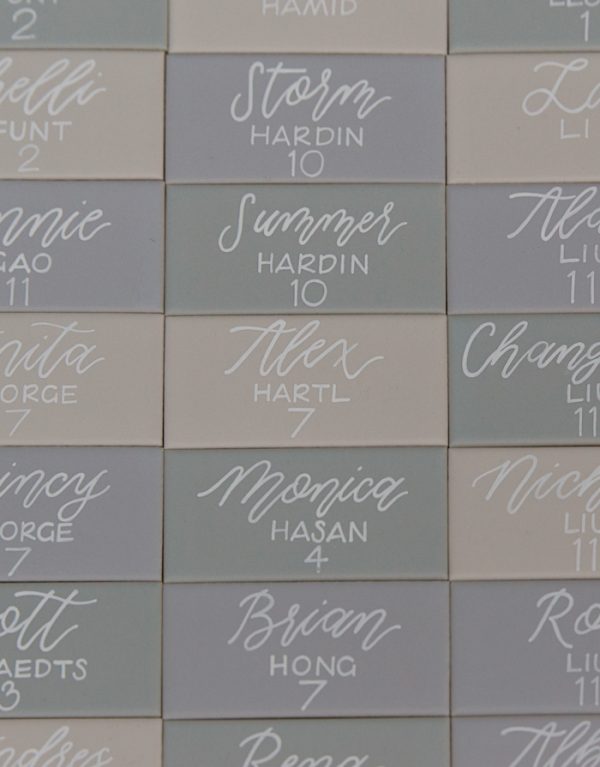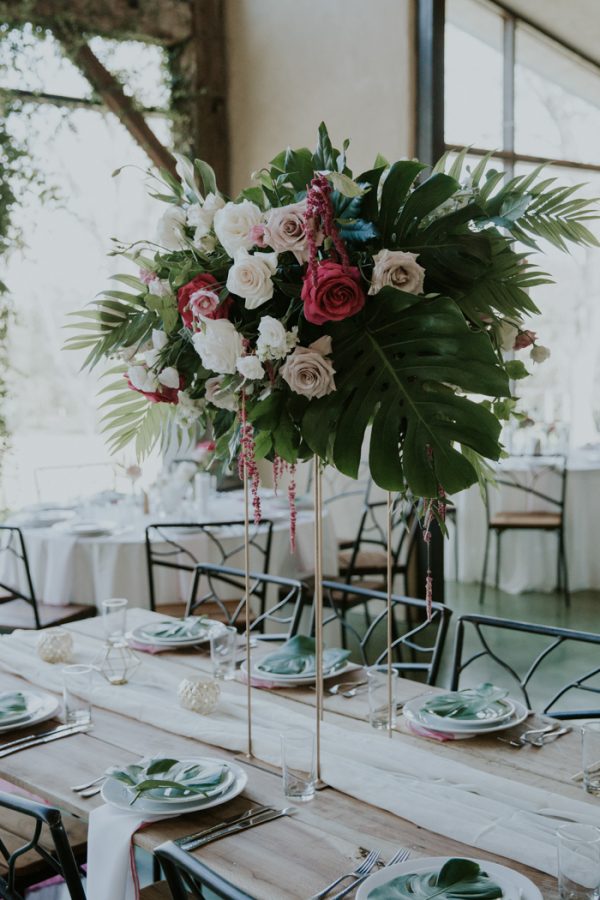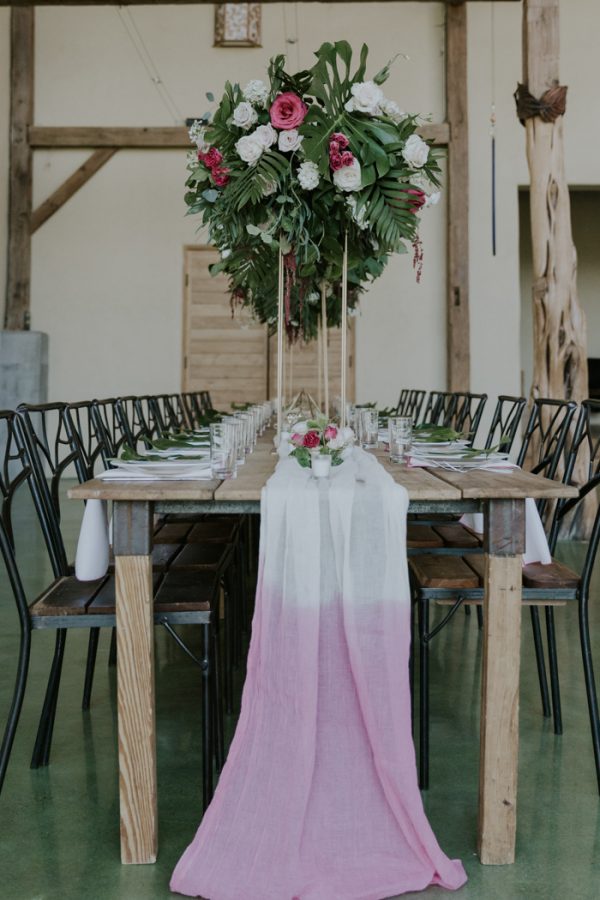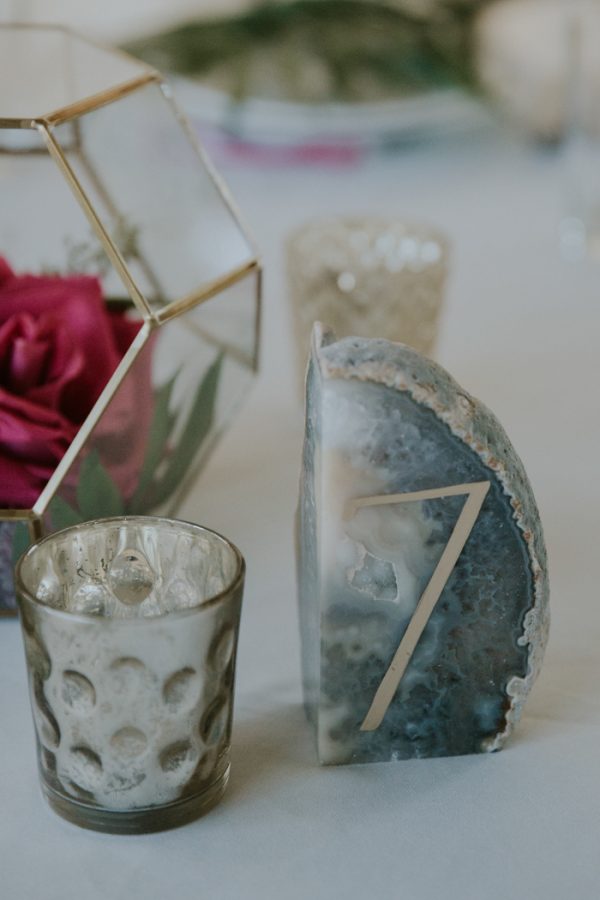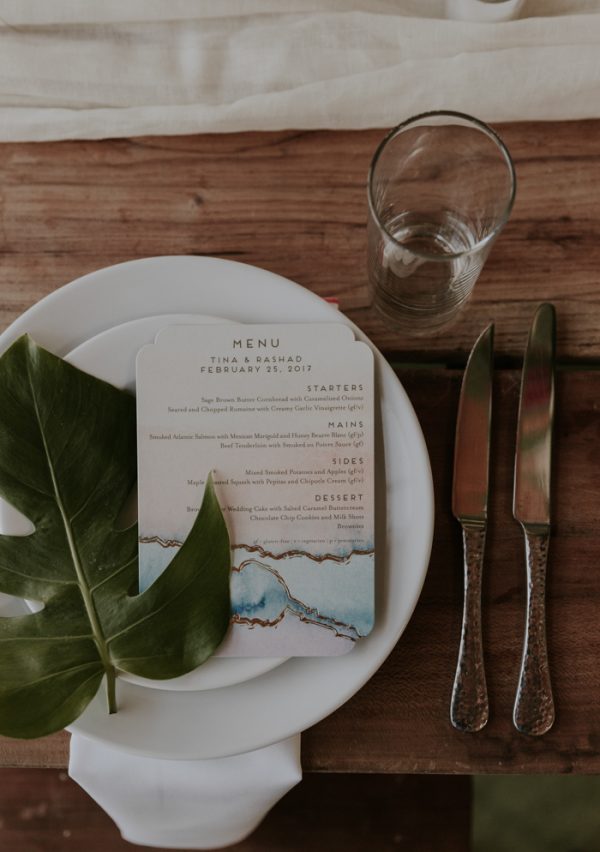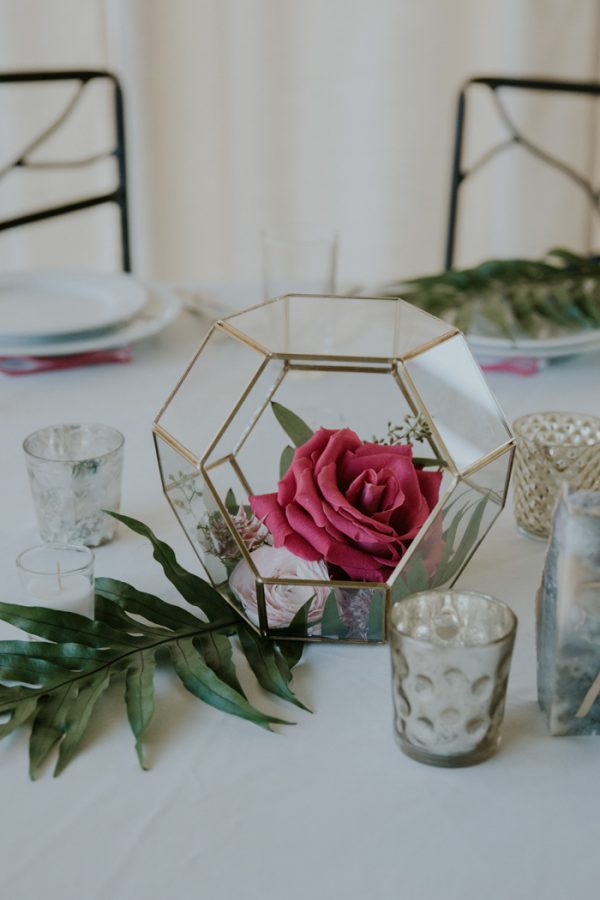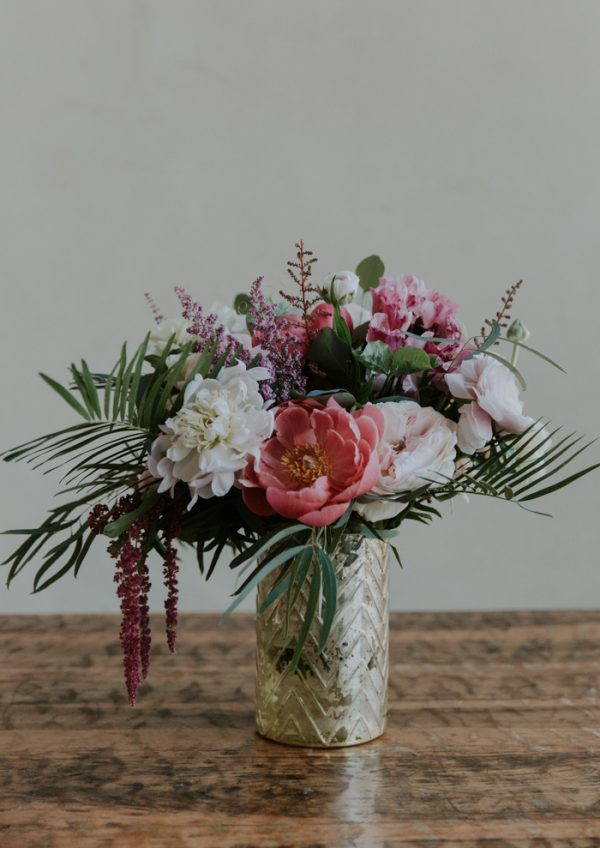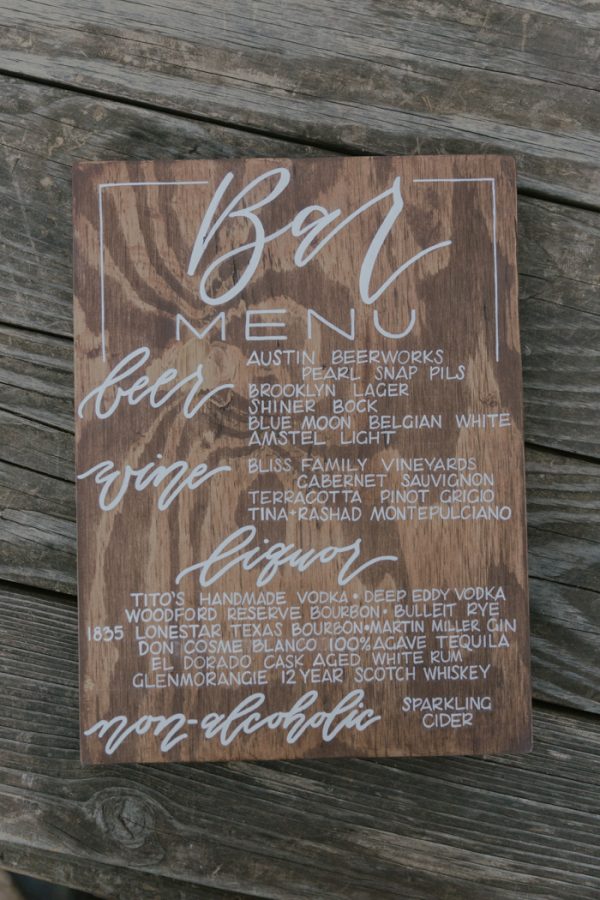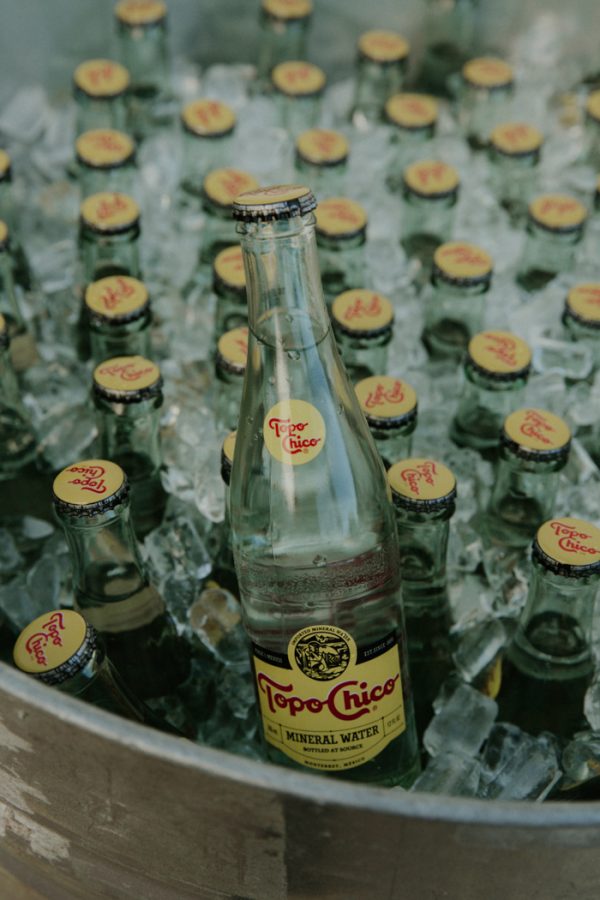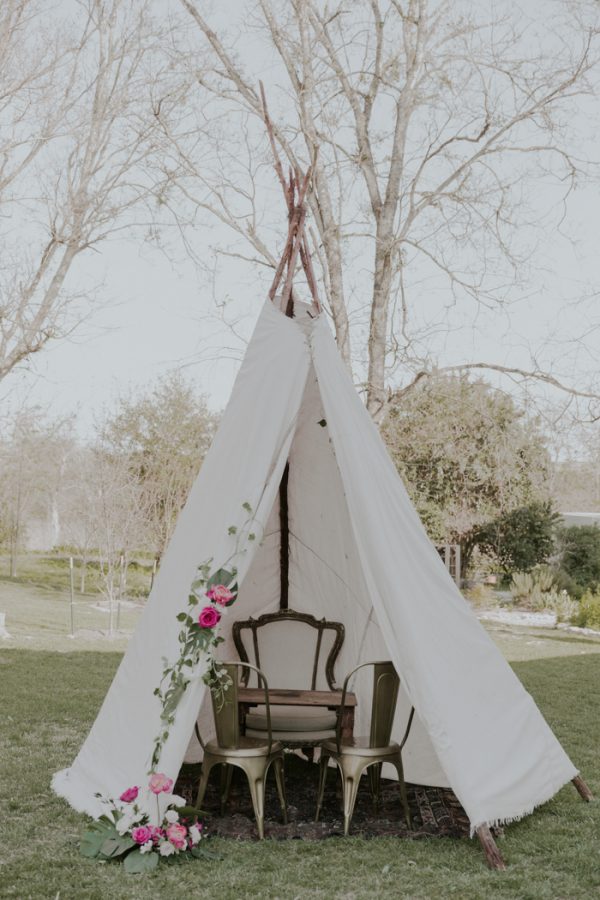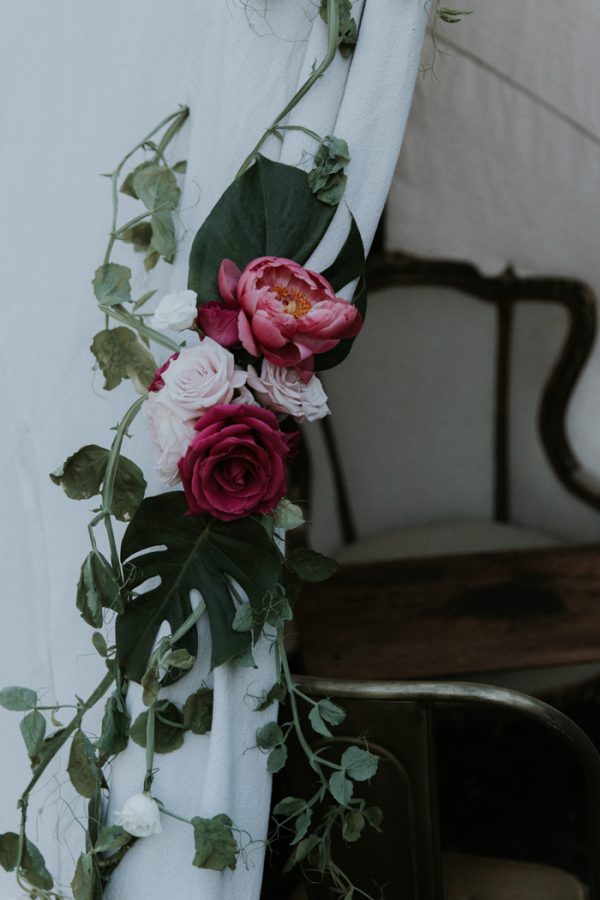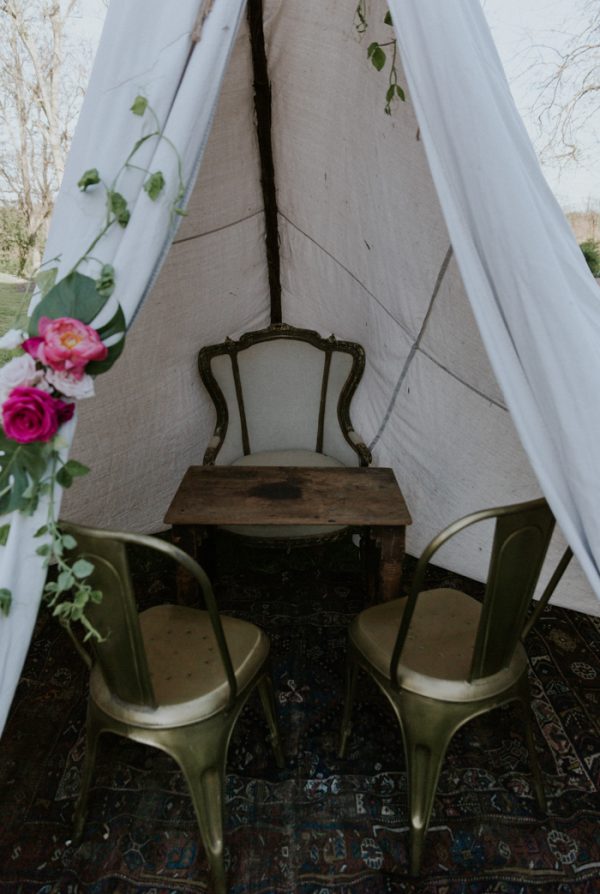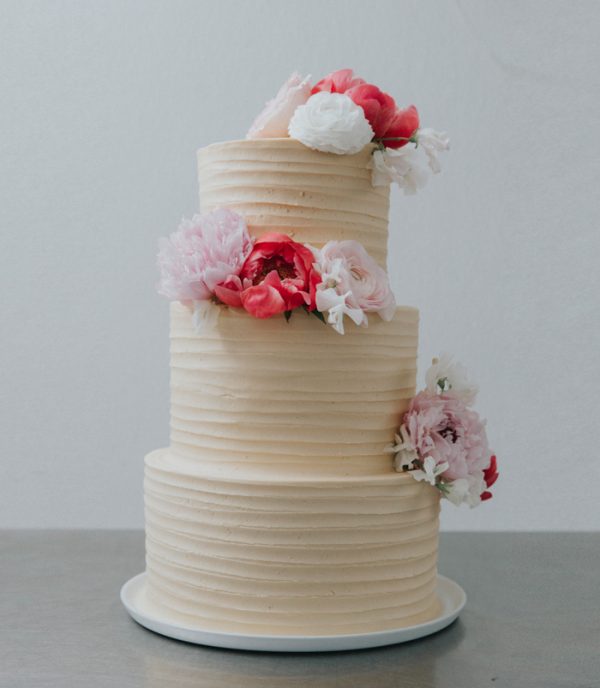 Processional: Inside Out by Spoon
Recessional: Love Never Felt So Good (Original Piano Mix) by Michael Jackson
First dance: Wonderful (The Way I Feel) by My Morning Jacket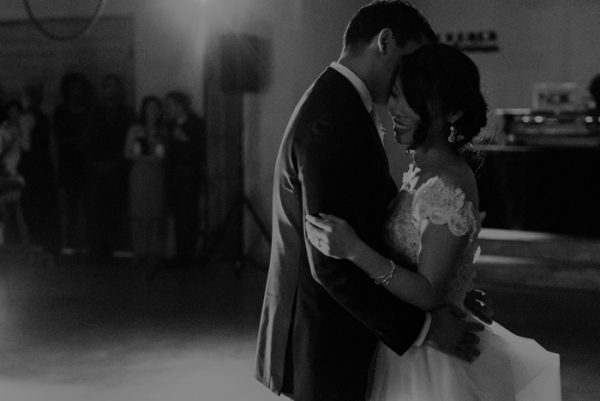 We brought a unique performance troupe from Brooklyn, House of Yes, to stage a performance depicting the course of our relationship – from first date to courtship to engagement and the wedding itself. Their performance incorporated interpretive dance, custom costumes and staging, and spoken word.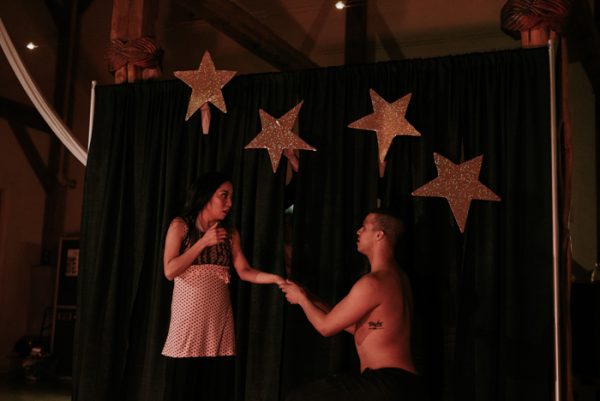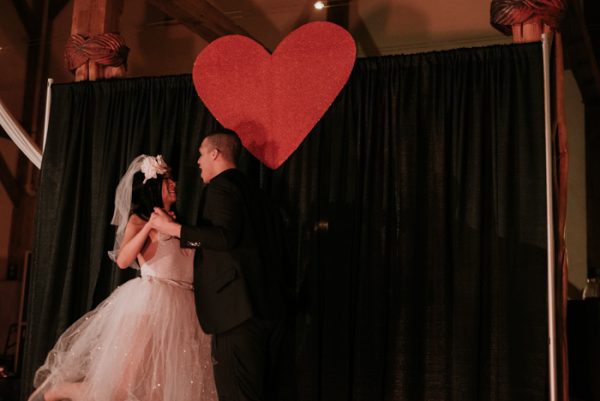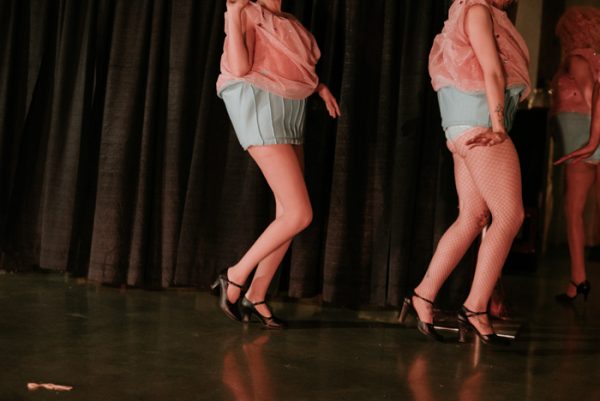 Later during the dance party, the performers came out and created a "Cirque de Soleil"-type spectacle, complete with aerialists and costumed dancers working the floor! They even brought out a parachute on the dance floor (like the kind from grade school).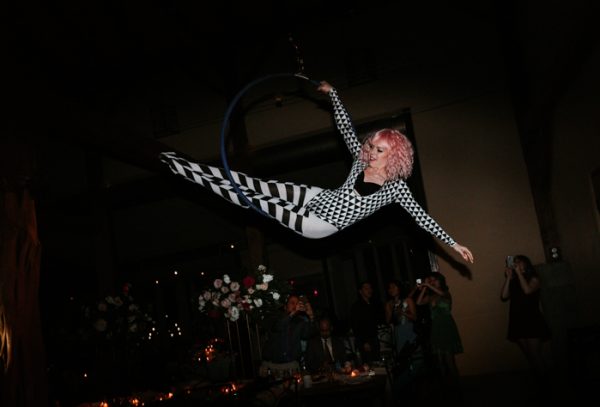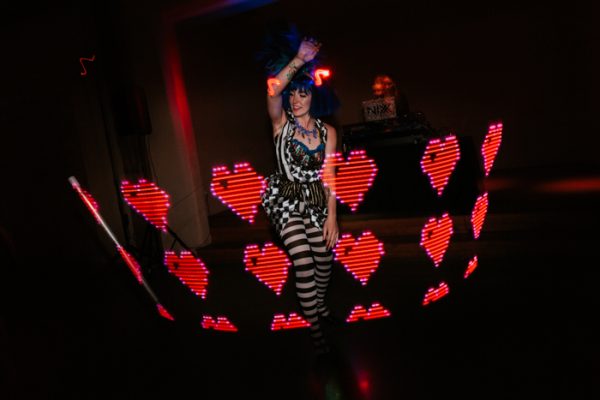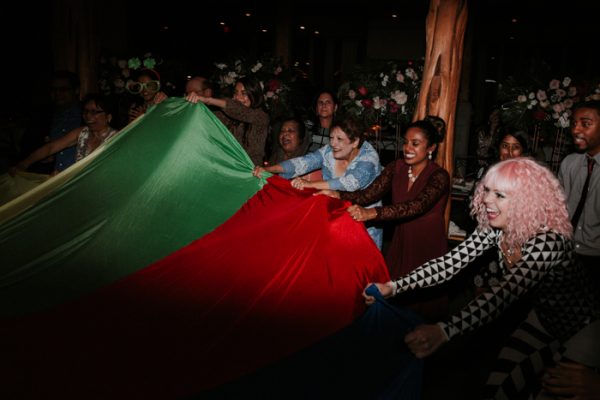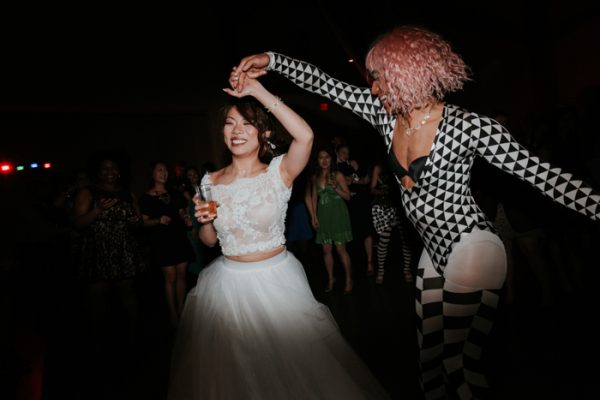 Congratulations to the newlyweds, Tina and Rashad, and a special thanks to Junebug member John David Weddings for sharing their wedding with us. Feeling inspired by this couple's fun reception activities? Feast your eyes on these 9 creative reception activities that your guests will love!