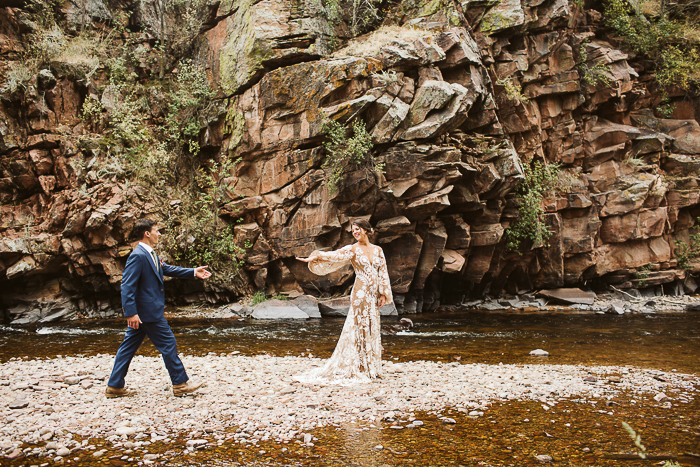 We absolutely love weddings when the bride is a wedding planner. Because they are so comfortable planning others' weddings, they always knock it out of the park for their own. Kayla and Scott's super colorful colorado wedding at Lyons Farmette River Bend did just that! Focused on throwing a warm and inviting affair for their friends and family, the couple opted for a relaxed vibe with good food, good drinks, and good music.
Because the venue was set along the beautiful St. Vrain river, the pair chose to keep decor simple–with an over-the-top bridal bouquet from Plume and Furrow, a large white tent lit with twinkle lights, lounge areas galore, and a DIY vase seating chart. And, of course, the bride's bold lace Rue de Seine gown contrasted perfectly with the beautiful cliffs.
We're so thankful that Houseman Studios was able to capture the colorful lovefest, so if you're searching for some outdoor boho inspo, look no further.
The Couple:
Kayla and Scott
The Wedding:
Lyons Farmette Riverbend, Lyons, Colorado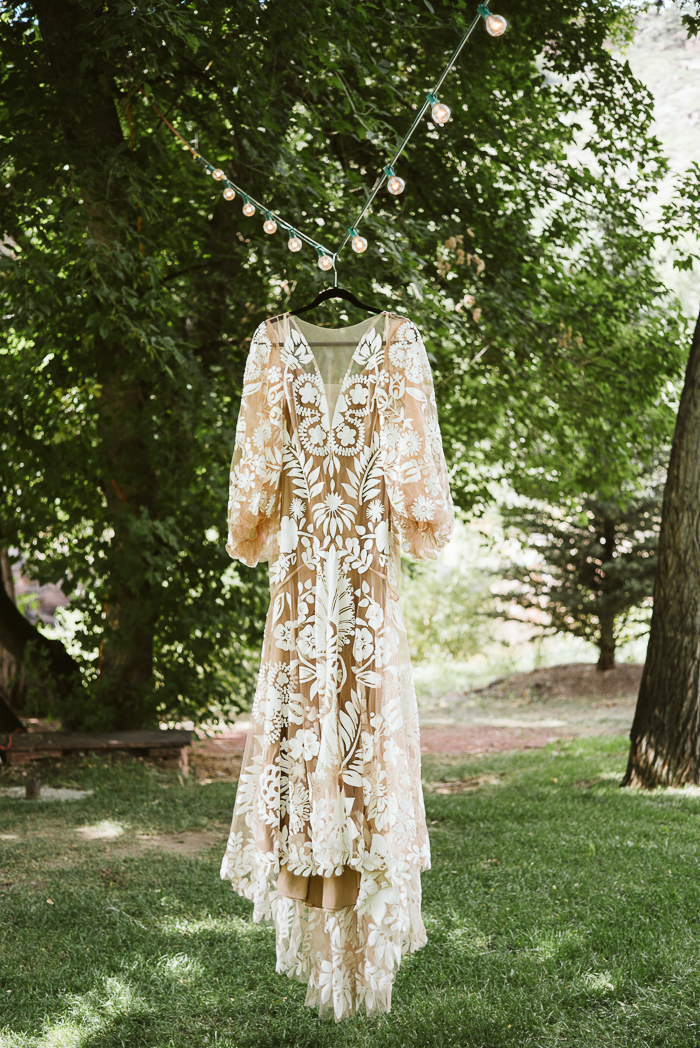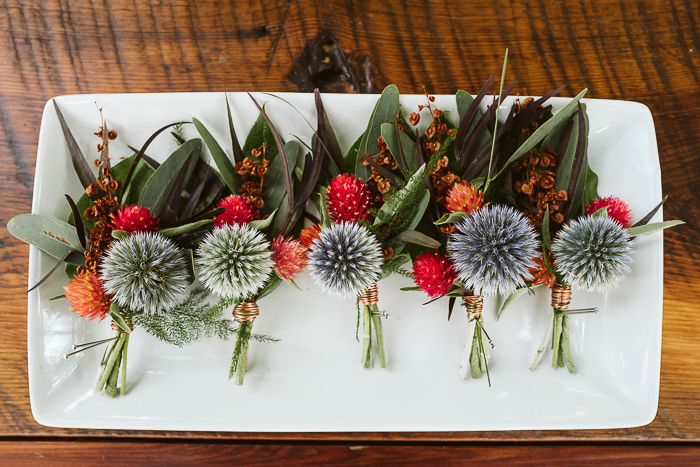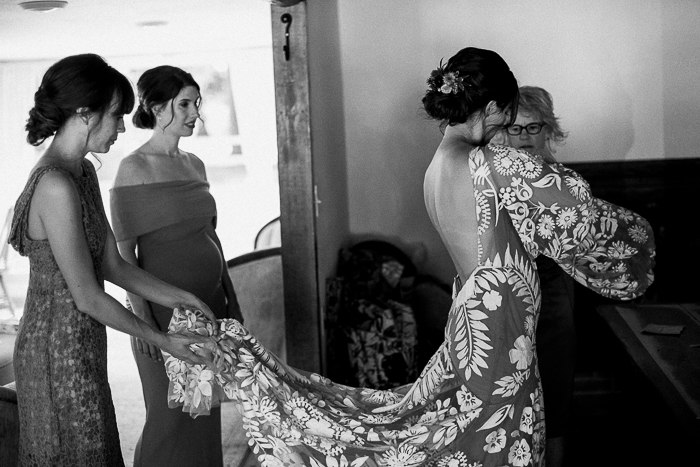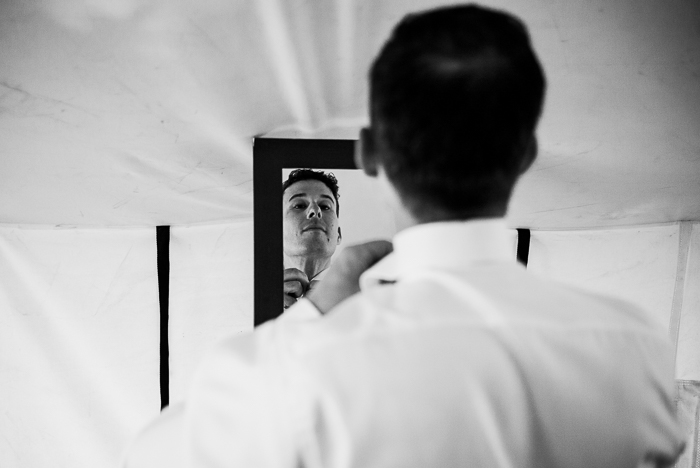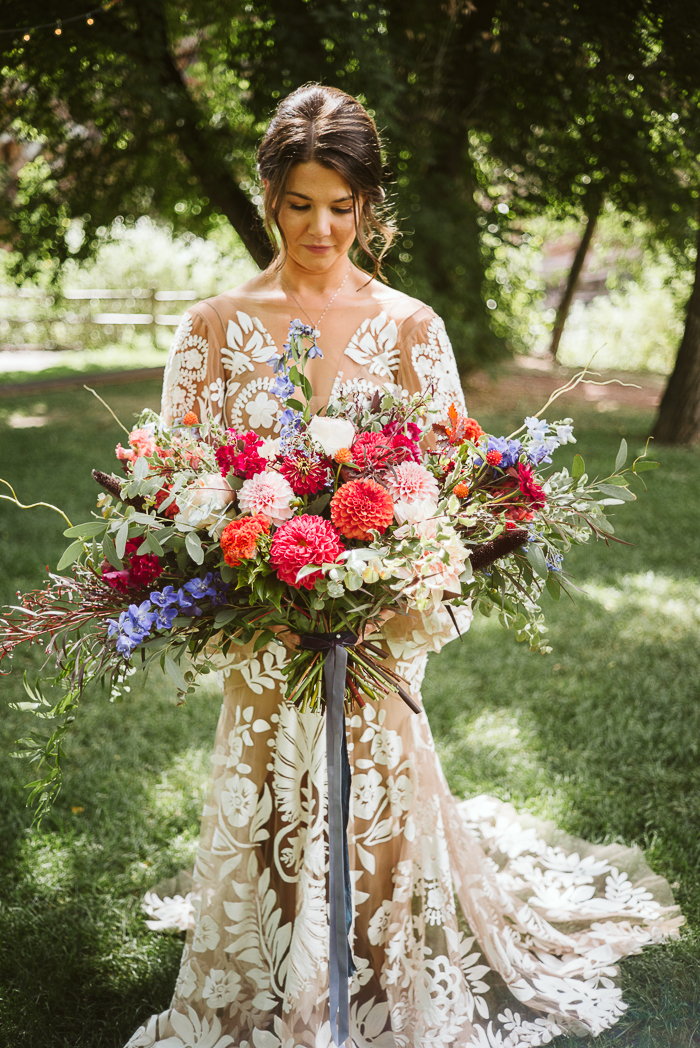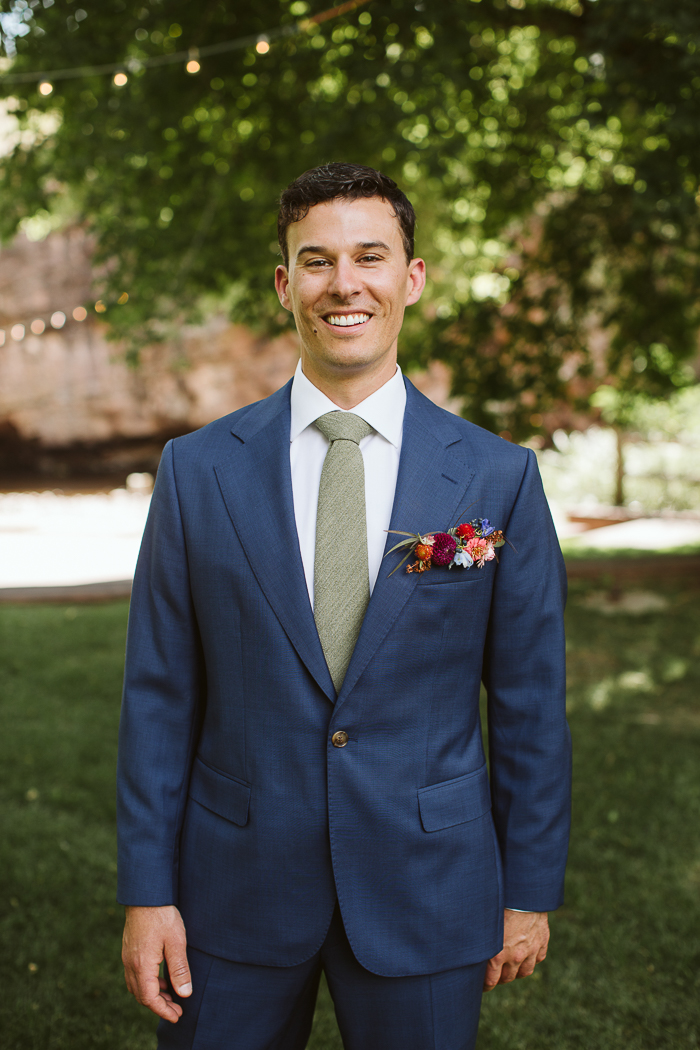 Why The River Bend
We chose River Bend for the Colorado mountain feel without the drive or elevation. The St. Vrain river and cliffs that accompany it are the perfect backdrop for any style. The venue itself provides so much in terms of getting ready spaces, tent, dance floor, the bar under a tall pine tree, and the bistro lights all over that light up the venue like fireflies. It feels special, magical, and off the beaten path.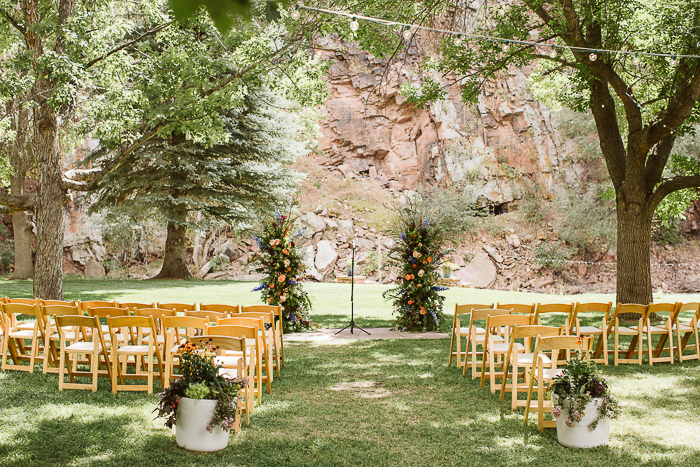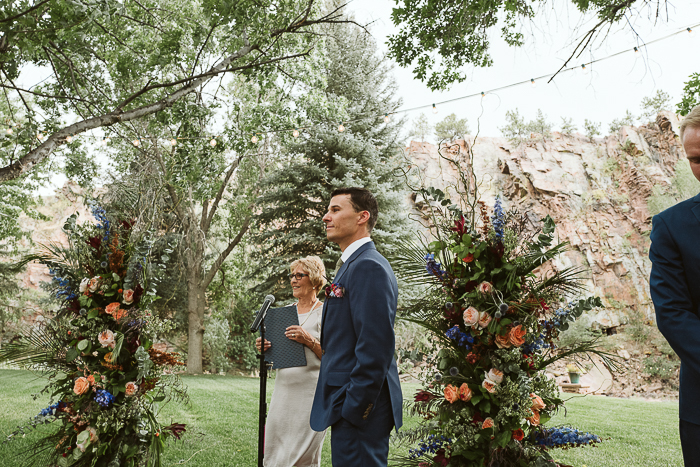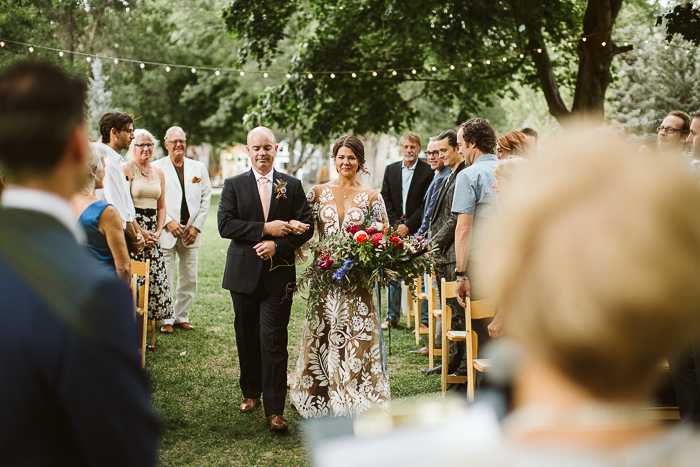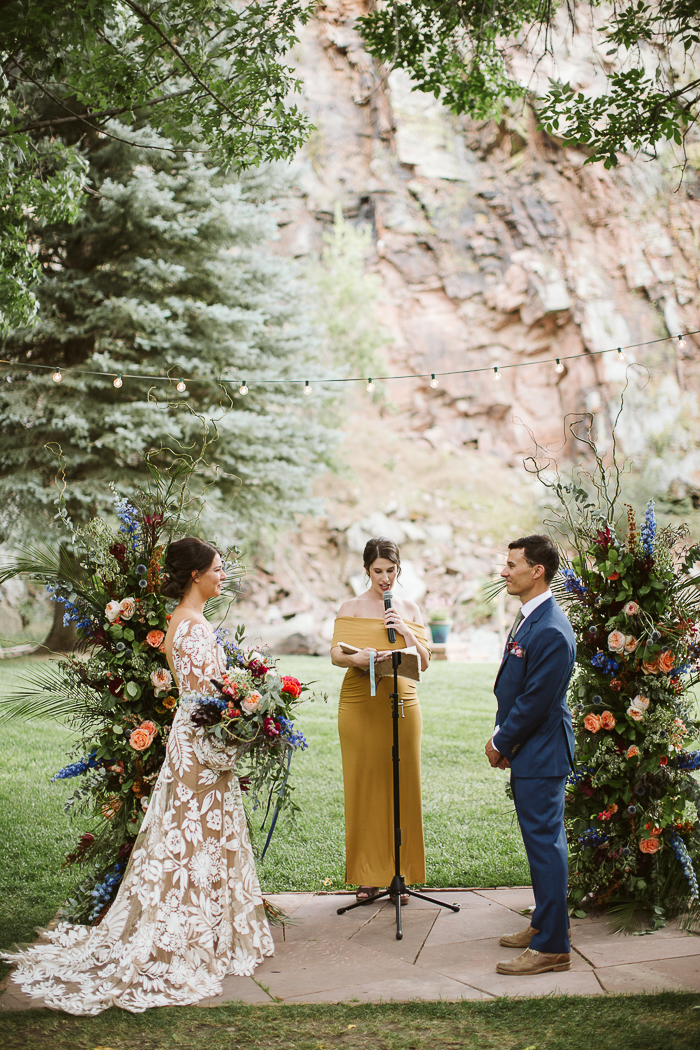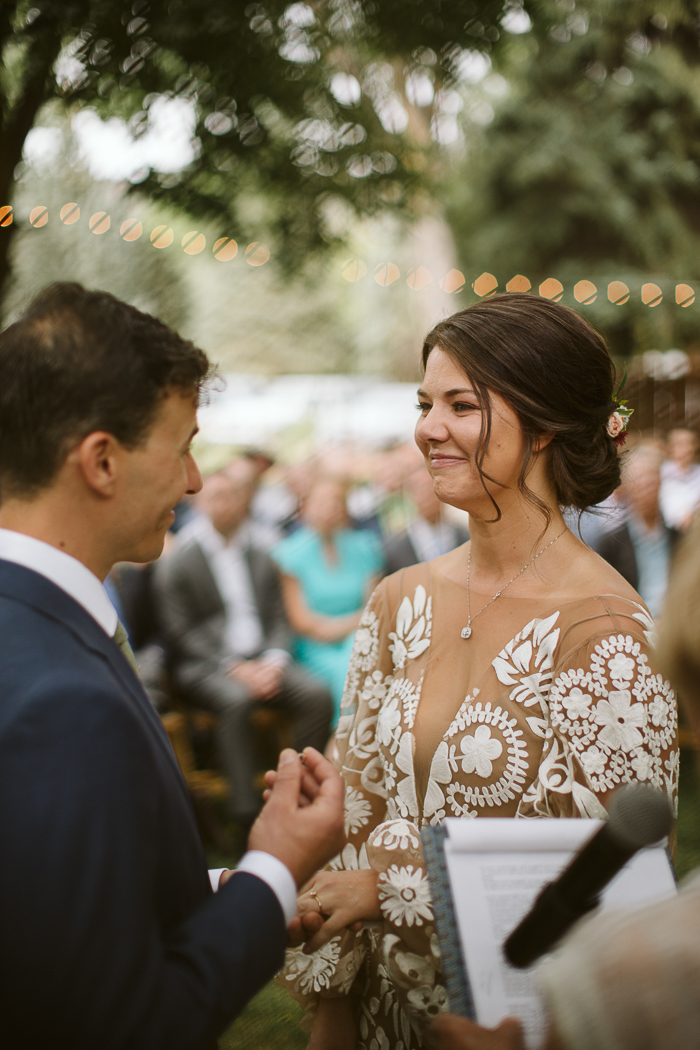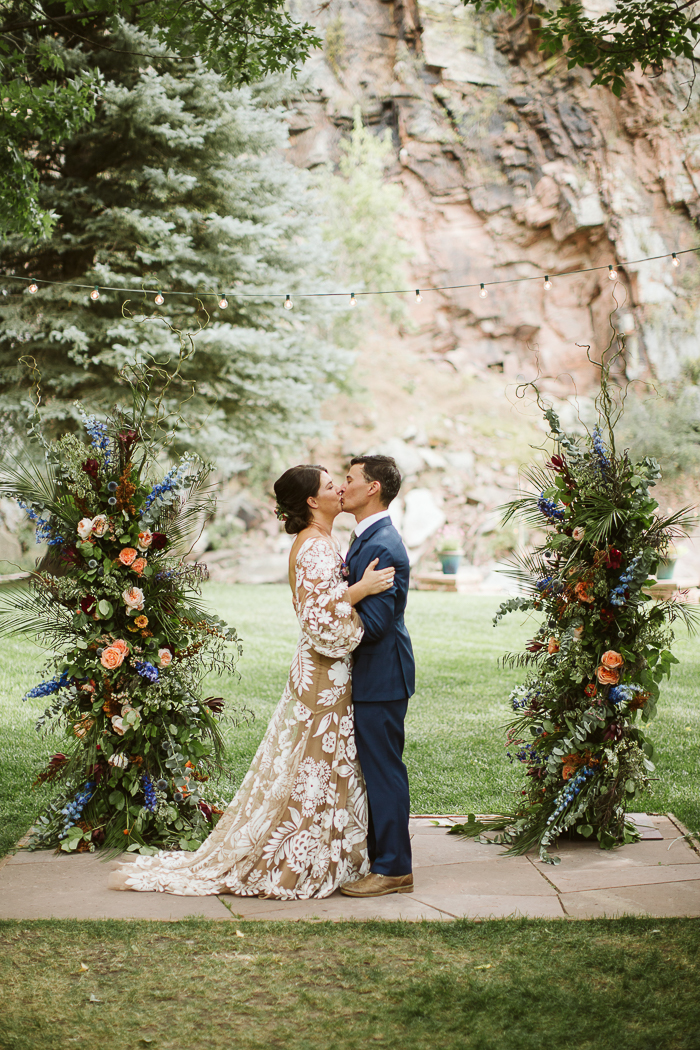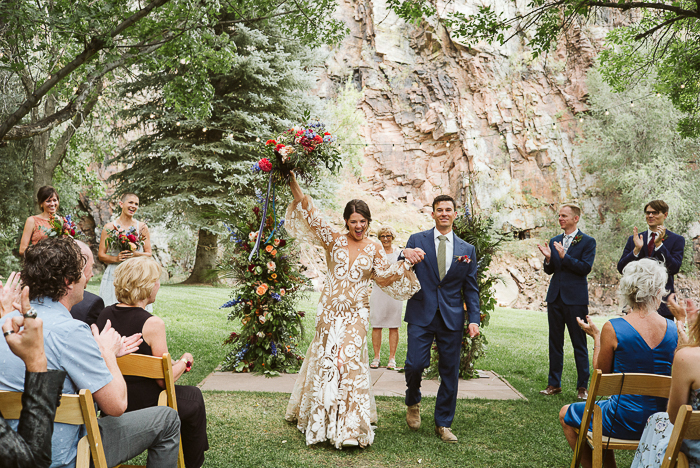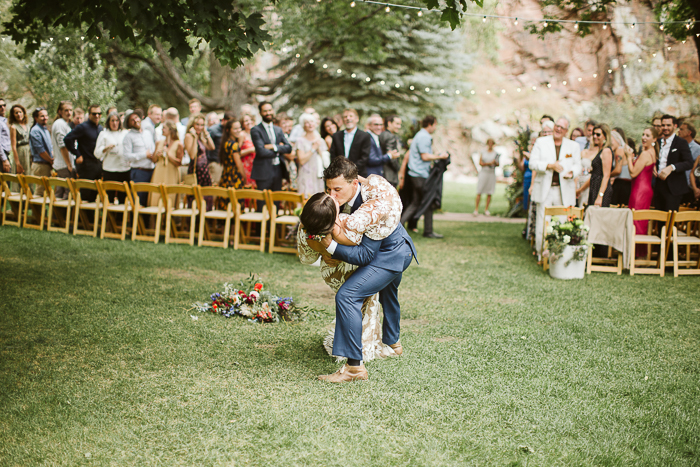 Personalizing The Ceremony
We did three things to personalize our ceremony. We wrote and said our own vows, which was extremely important to us. My husband's sister read an excerpt from the book, "The Amber Spyglass" by Phillip Pullman for us. We also had our best man and maid of honor read from the children's book, "I Like You" by Sandol Stoddard Warburg. Both of those books were meaningful to us, and we have some great memories with them.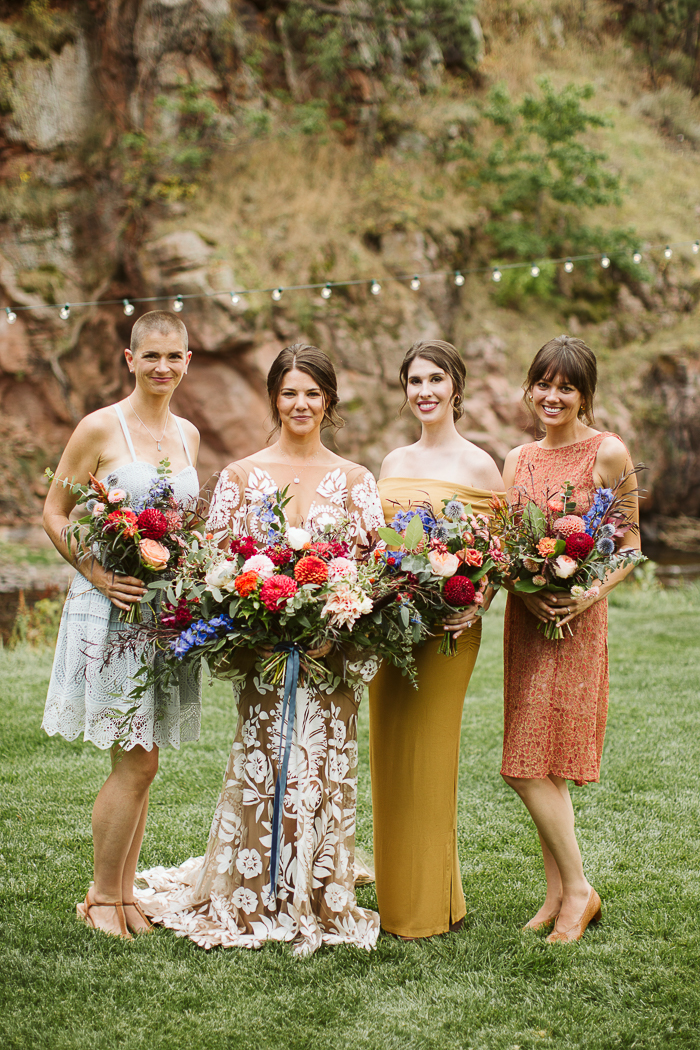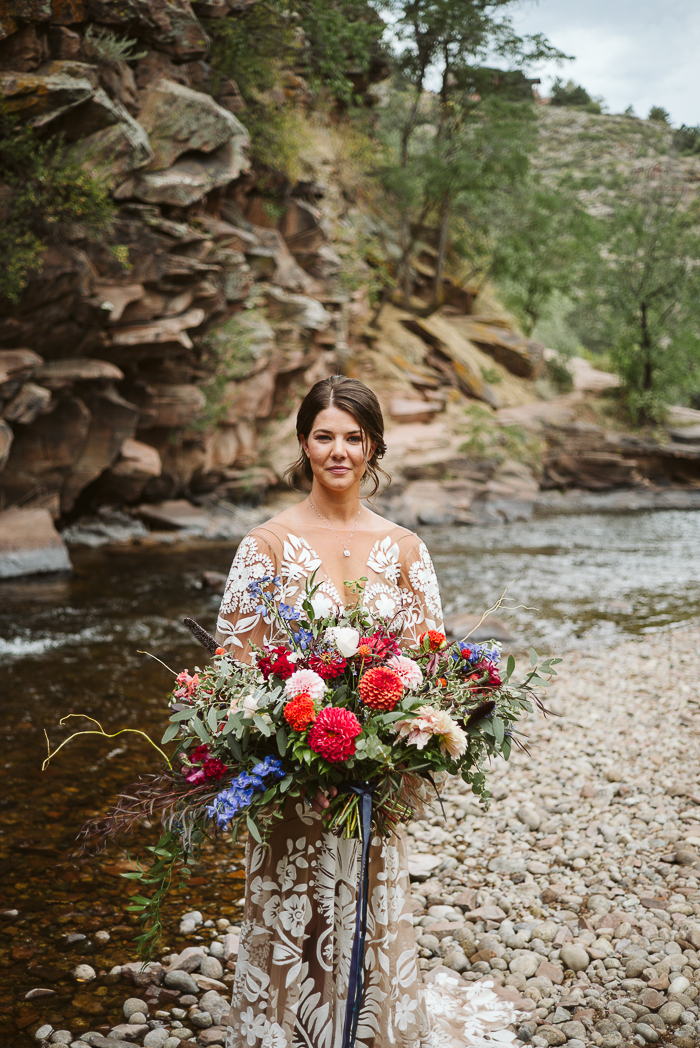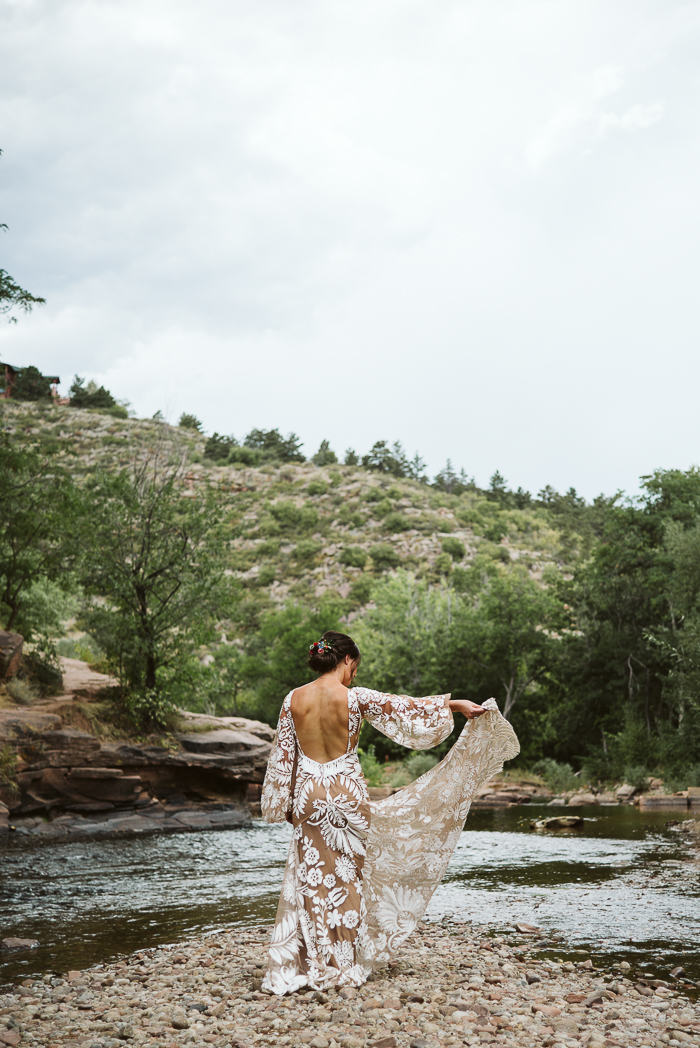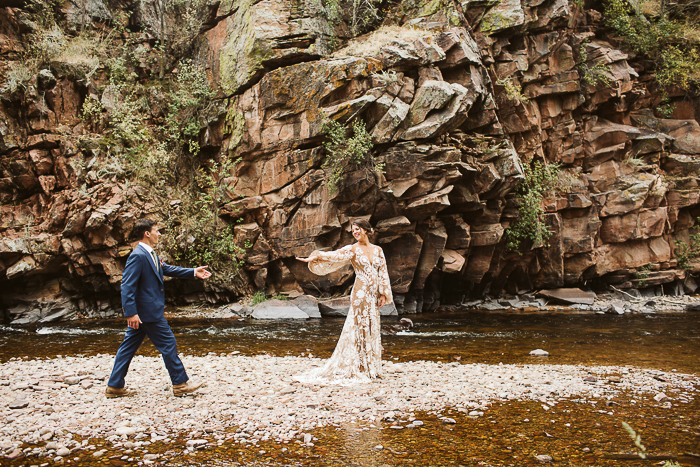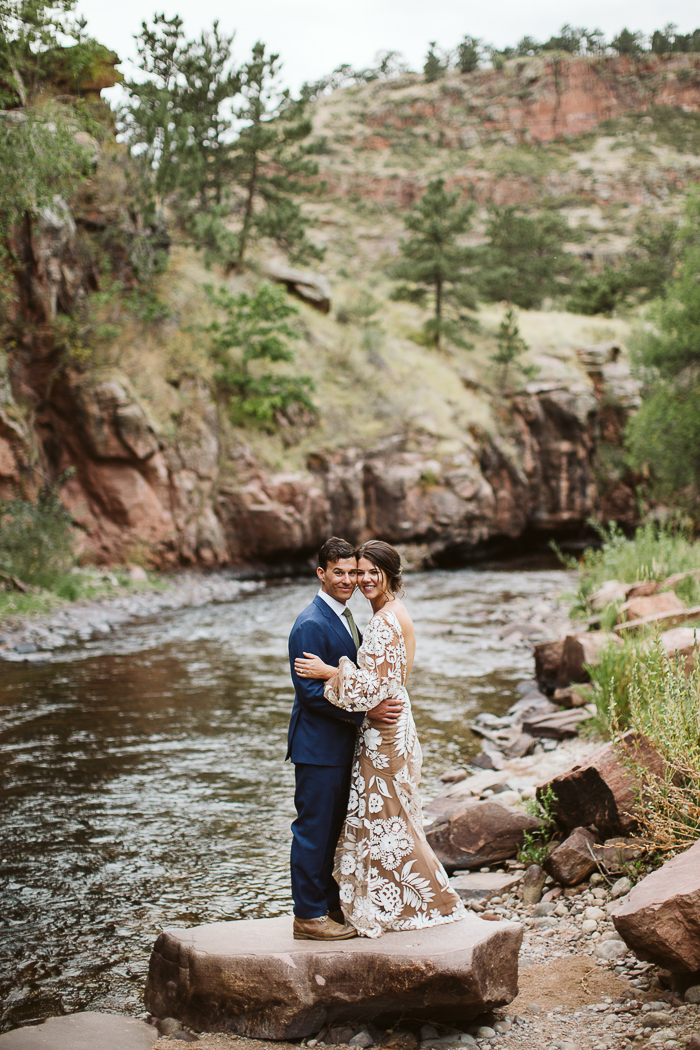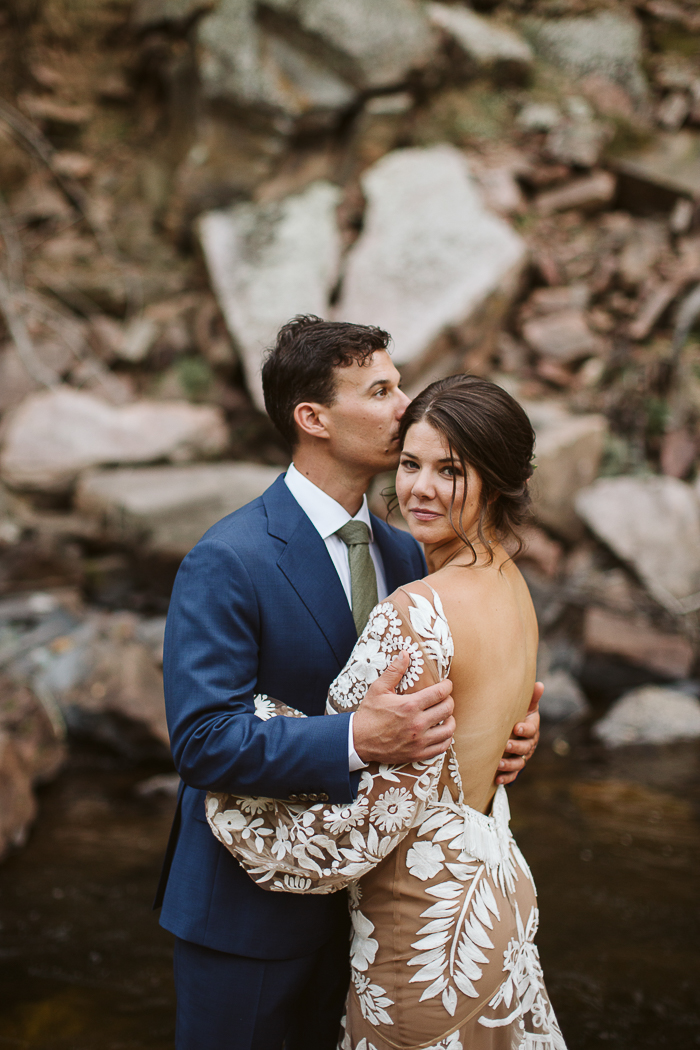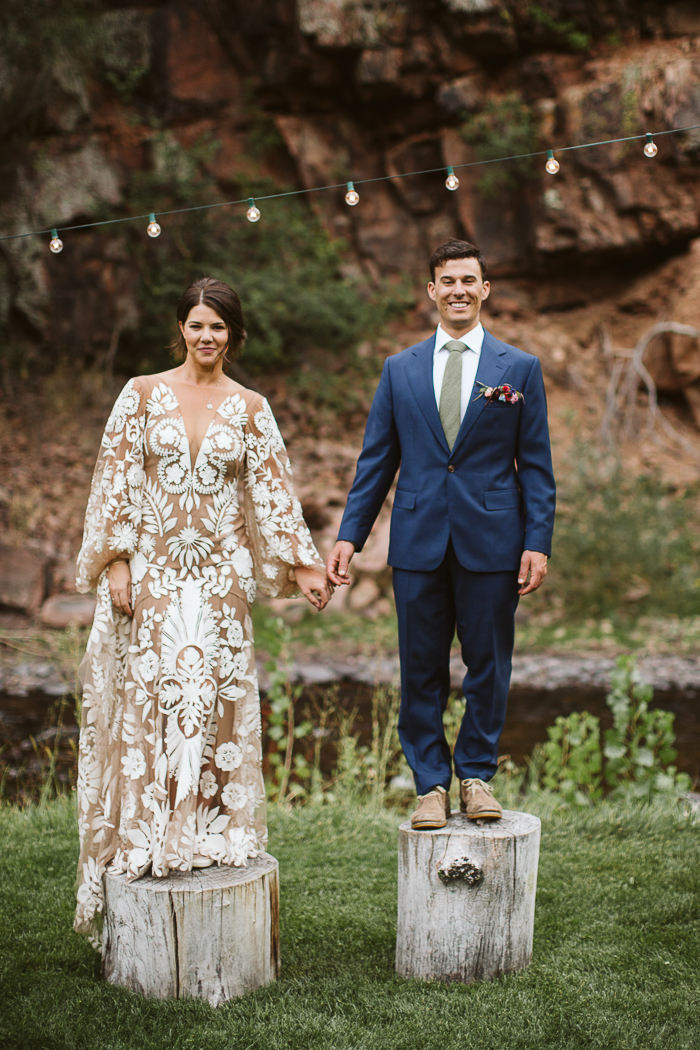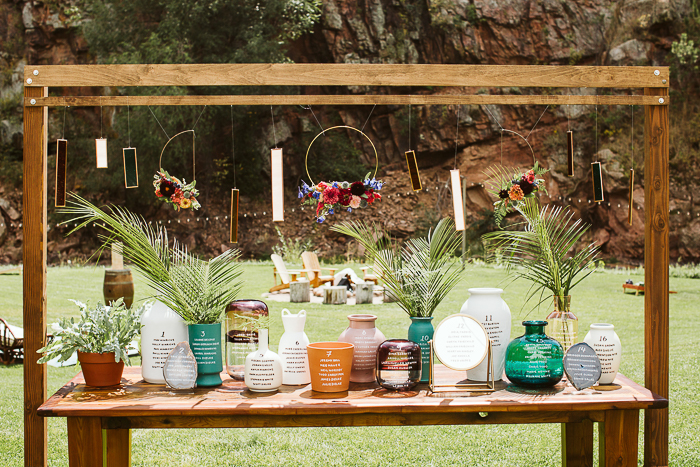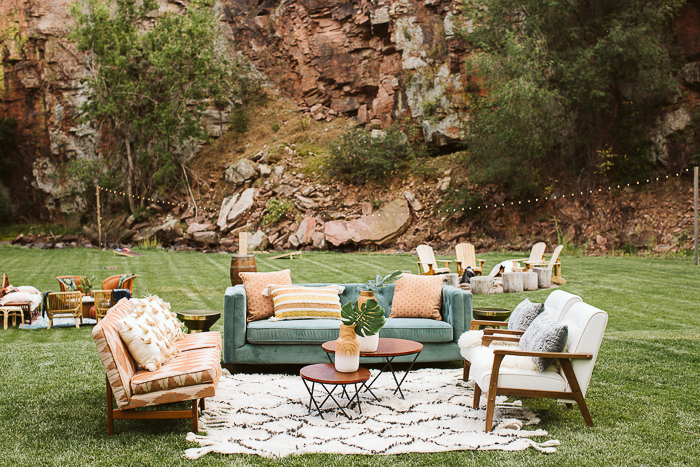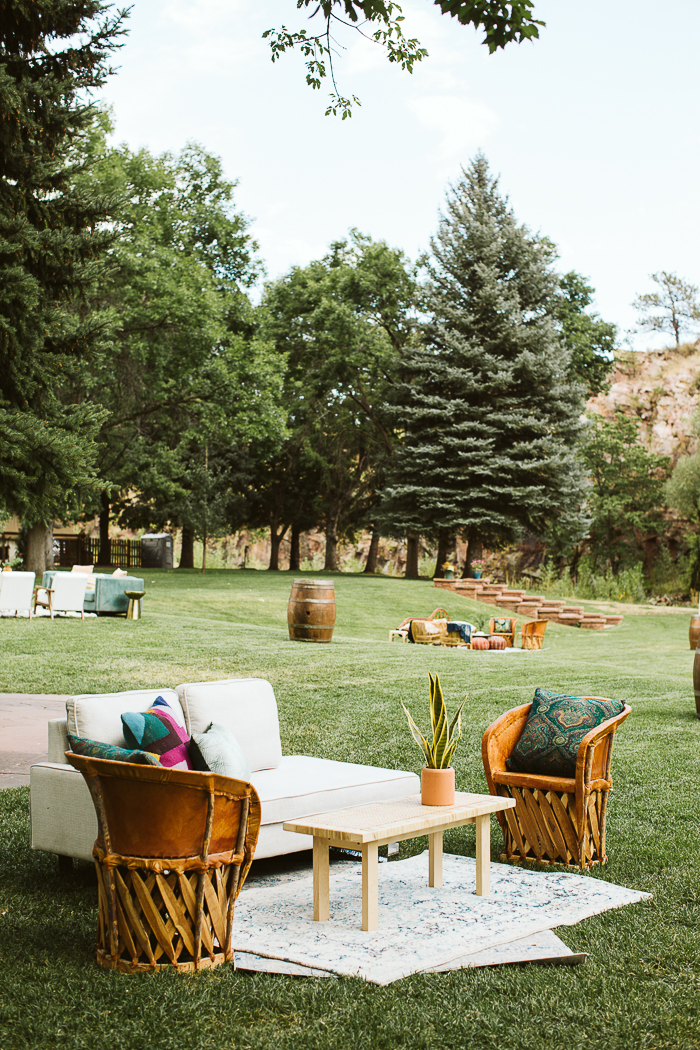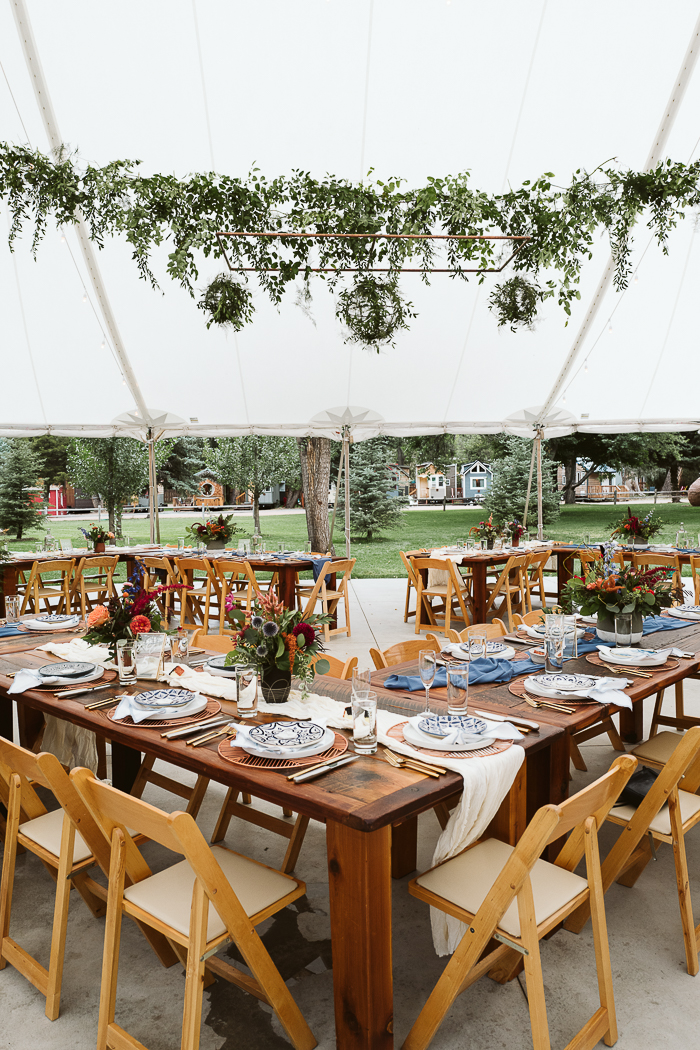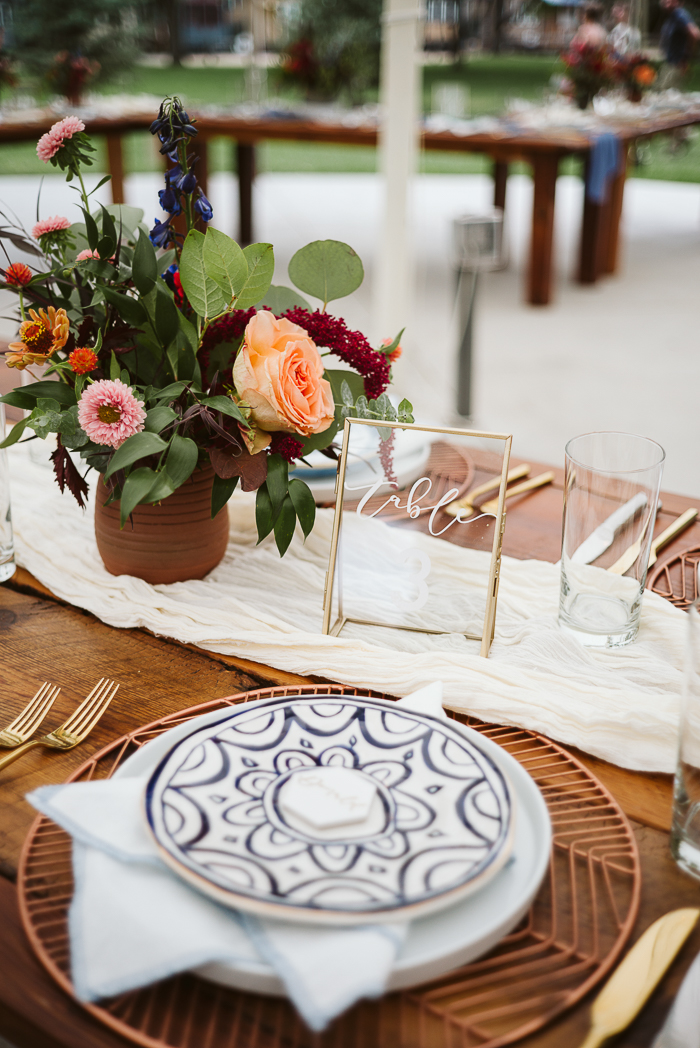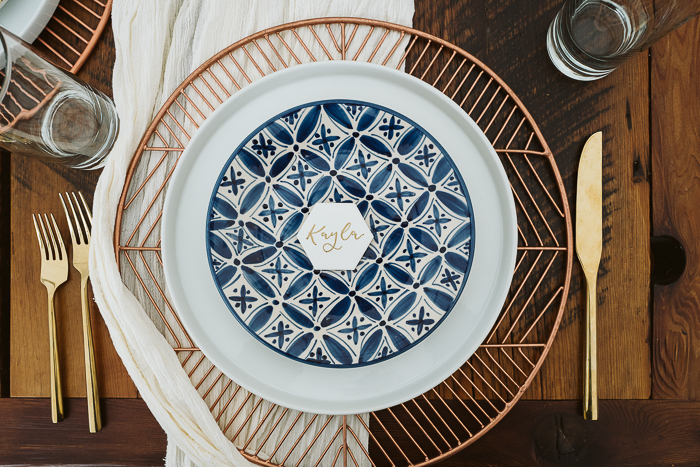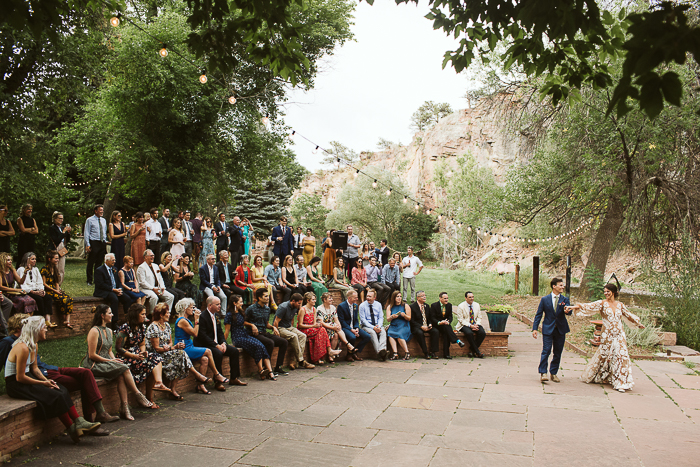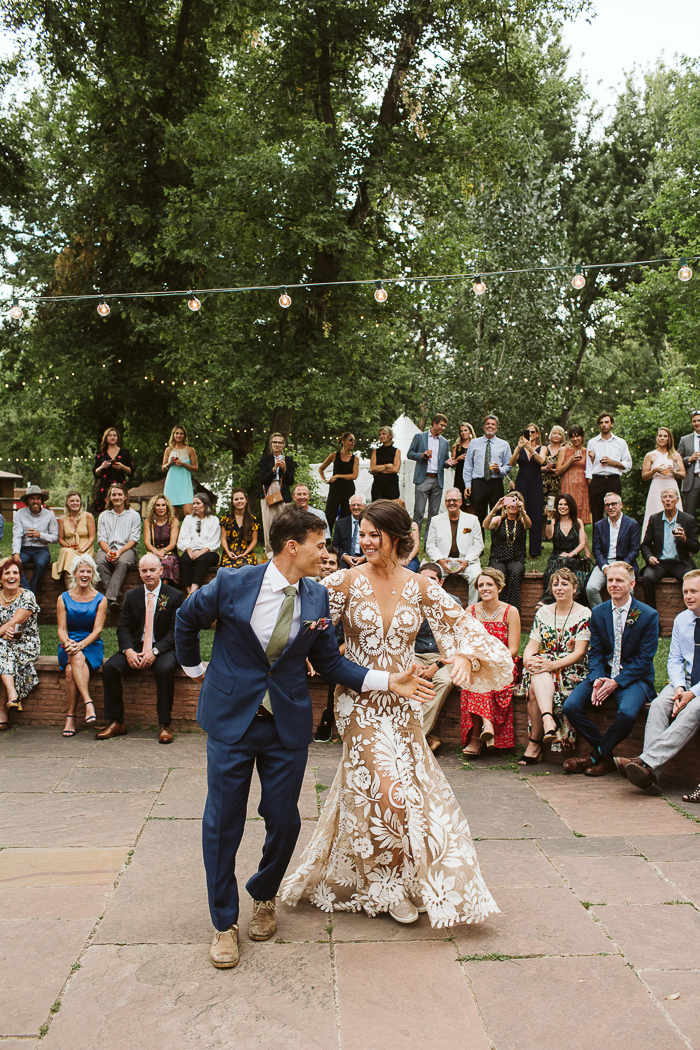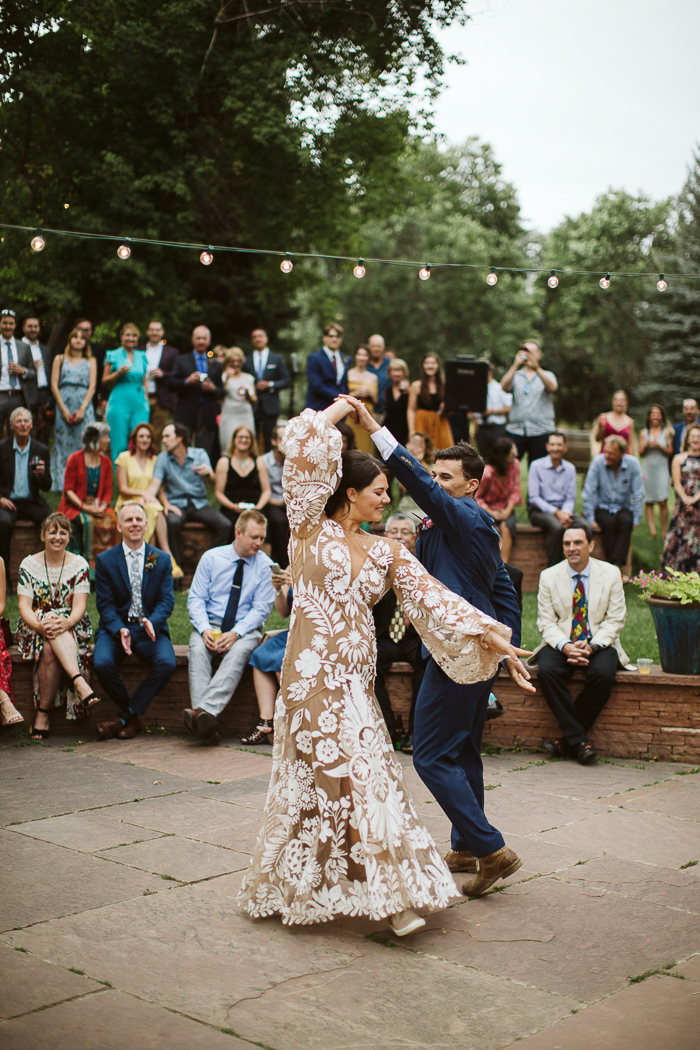 A Silent Disco Reception
Dancing was a great part of the day. We chose a venue that was acoustic only, so we had a silent disco. Our guests were hesitant at first, and then once they put on the headphones, they understood and had so much fun! Our dance floor was packed all night. Even my grandparents kept their headphones on and danced for hours.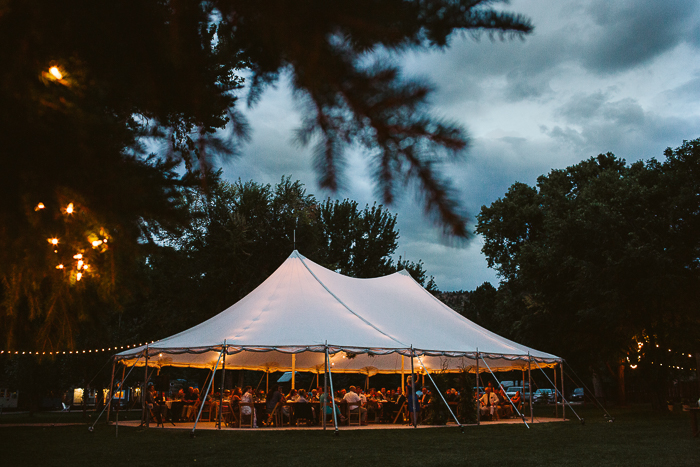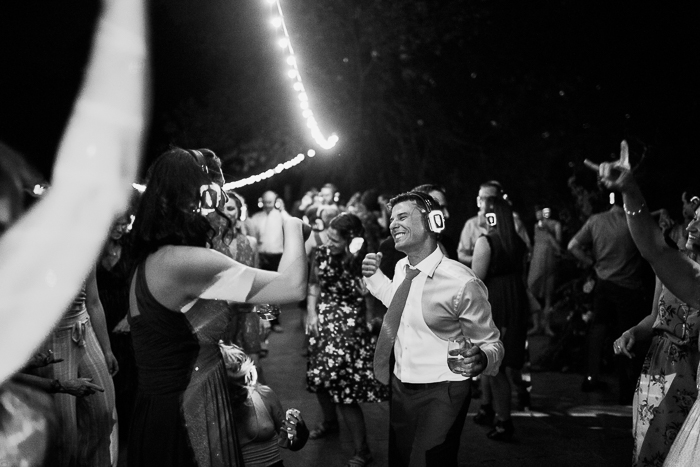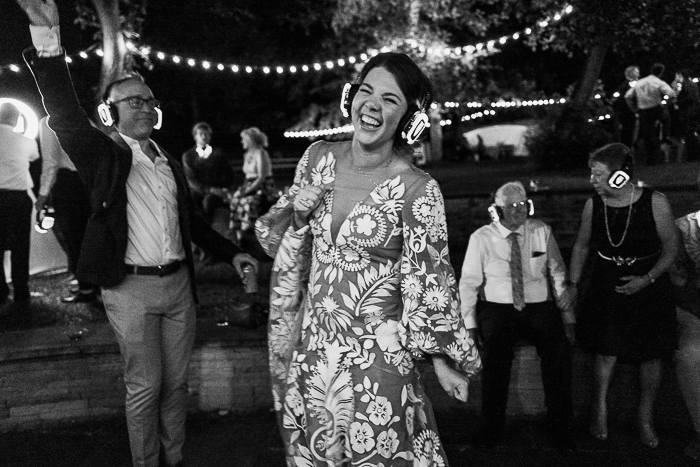 Congratulations again to Kayla and Scott on their colorful colorado wedding at Lyons Farmette River Bend! Thank you to Houseman Studios for capturing the natural beauty of the day. If you're planning your own outdoor wedding, check out these ten outdoor wedding color palettes!