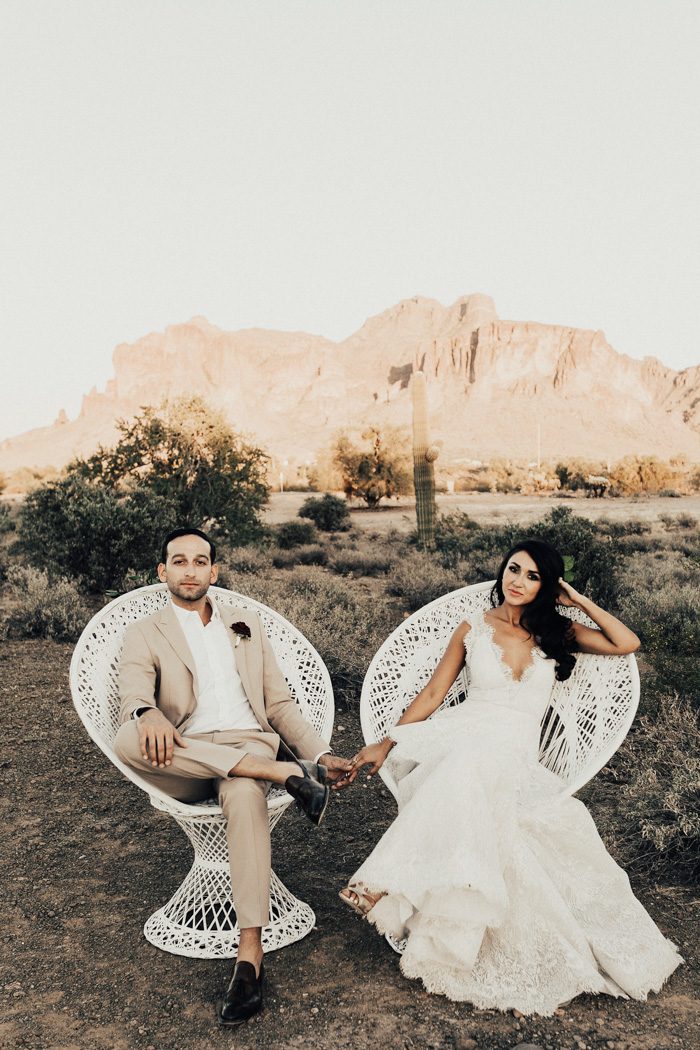 Lauren and Amir's wedding at The Paseo was a beautiful mix of sultry Spanish style and rustic desert charm. Their outdoor ceremony was perfectly framed by a view of the Superstition Mountains. In true Spanish fashion, their indoor reception featured a combination of rich and vibrant colors alongside classic and elegant details, the highlight being the floral and giant balloon centerpieces created by J Barry Designs. The bride wore a stunning Marchesa gown with a removable peplum that took her look from romantic for the ceremony to flirty and fun for the reception, and the groom looked equally stylish in a custom tan suit from Trunk Club that Lauren created herself. Overall, the vibe was festive yet sophisticated, and Sincerely Yara Photographie captured every element beautifully!
The Couple:
Lauren and Amir
The Wedding:
The Paseo, Apache Junction, Arizona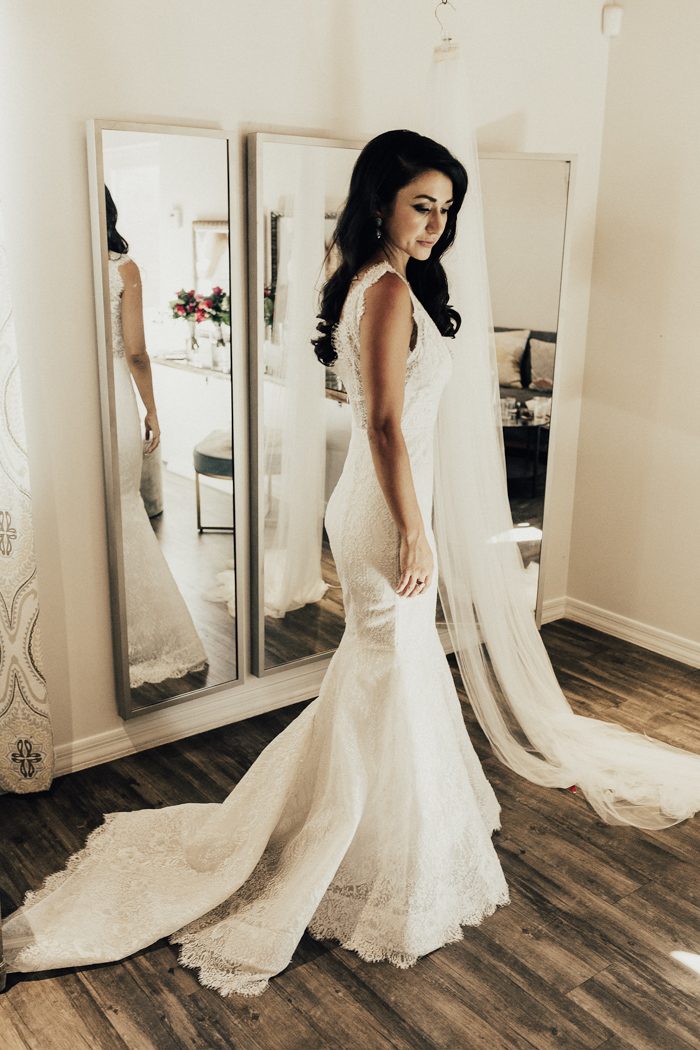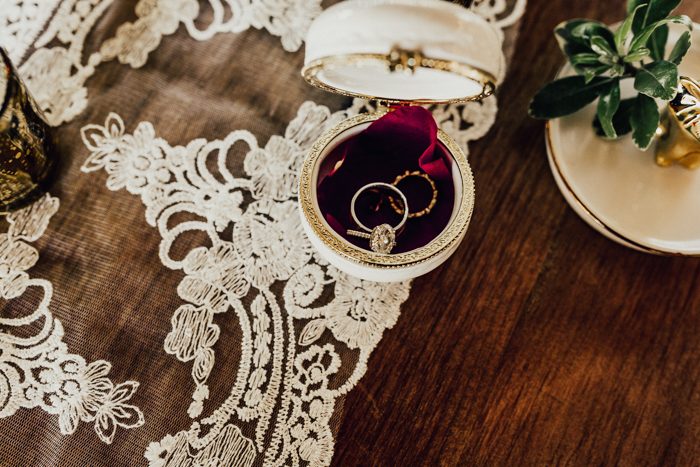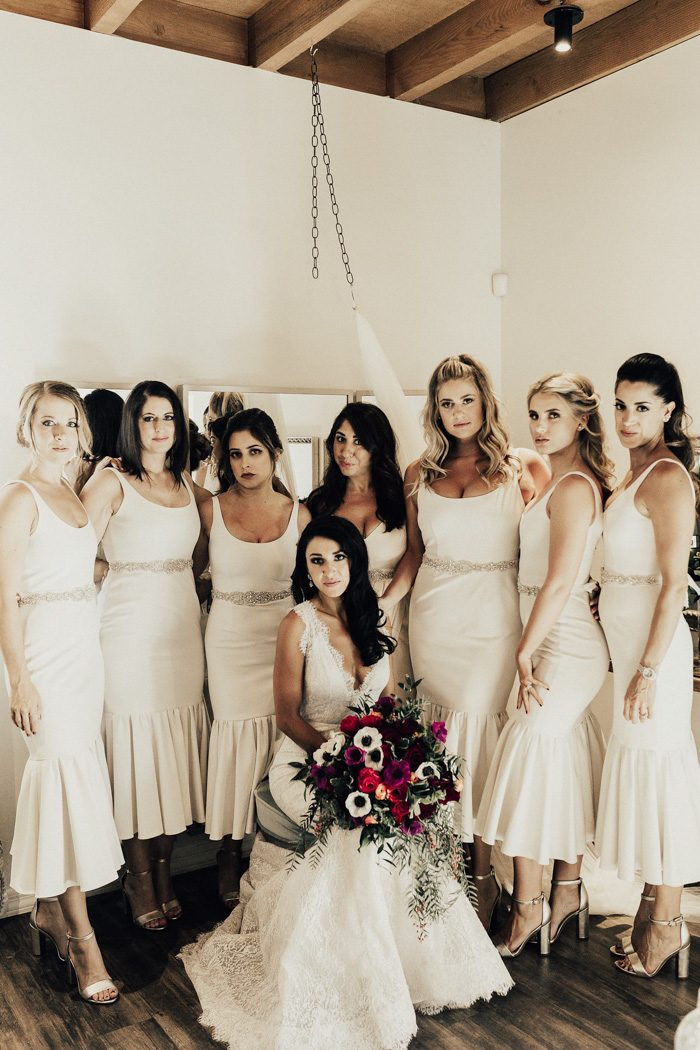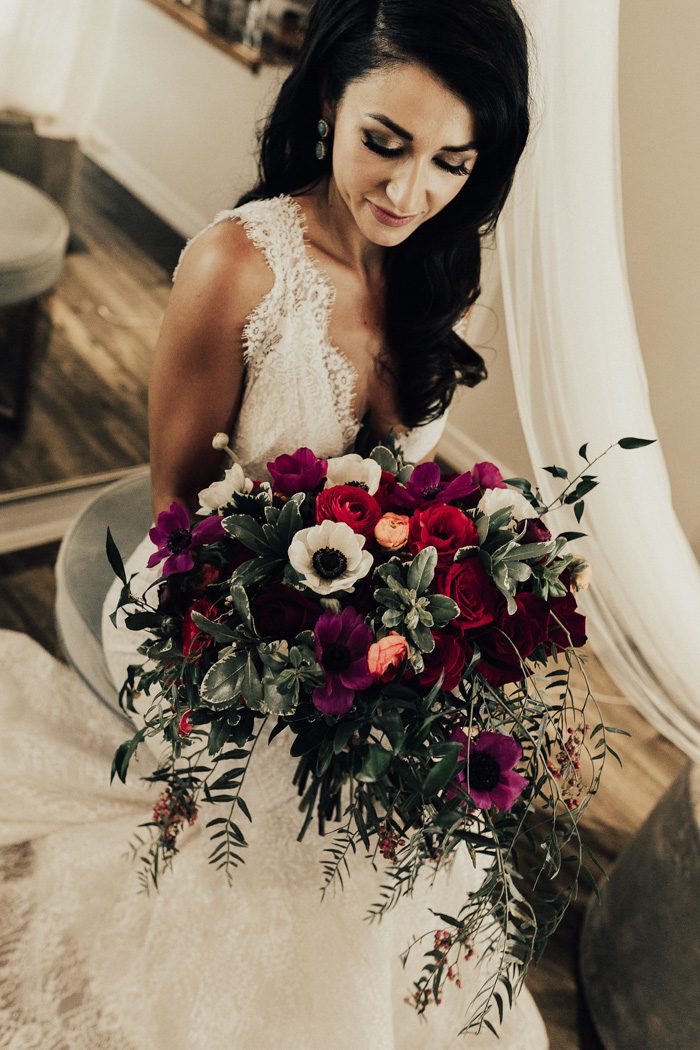 We wanted to keep our wedding within the vibe we always envisioned. We wanted something warm and colorful, ethnic and bright. We wanted guests to feel a spicy Spanish vibe because we love that food and culture! We wanted our guests to feel like they were transported to a private oasis — something rich in food and decadency and some place that they could feel all of our love. We are very loving, expressive people, and we wanted our wedding to reflect just that.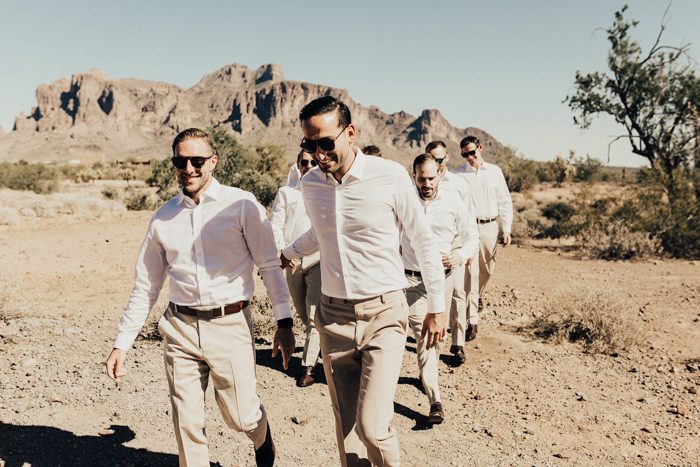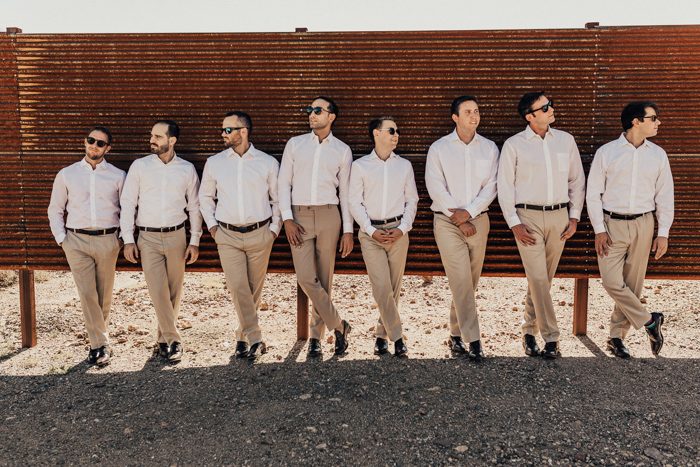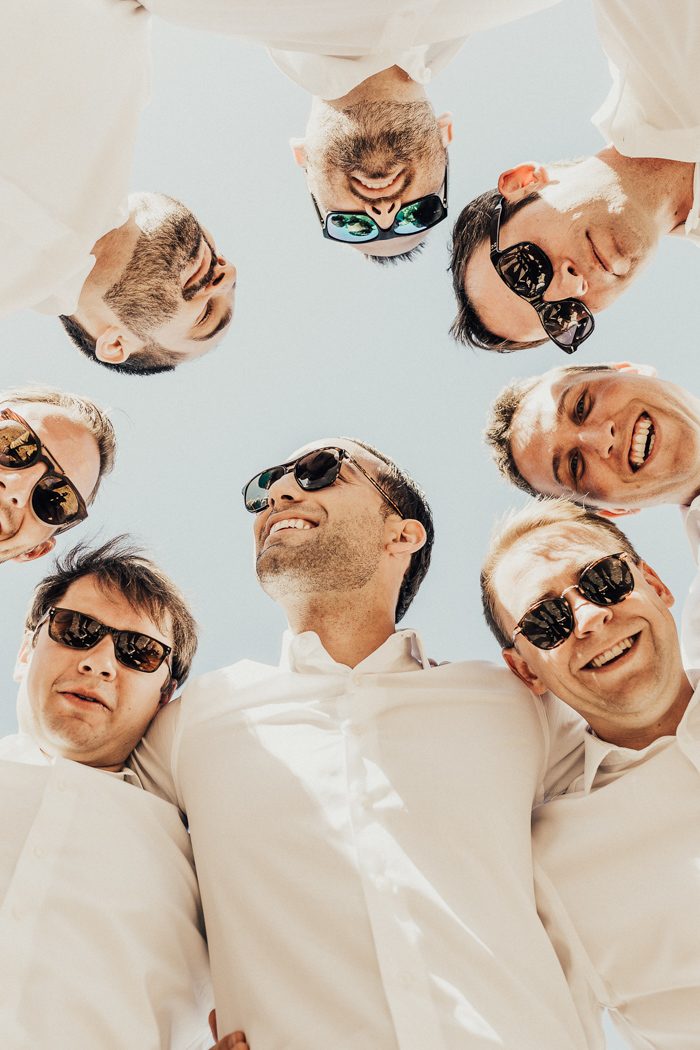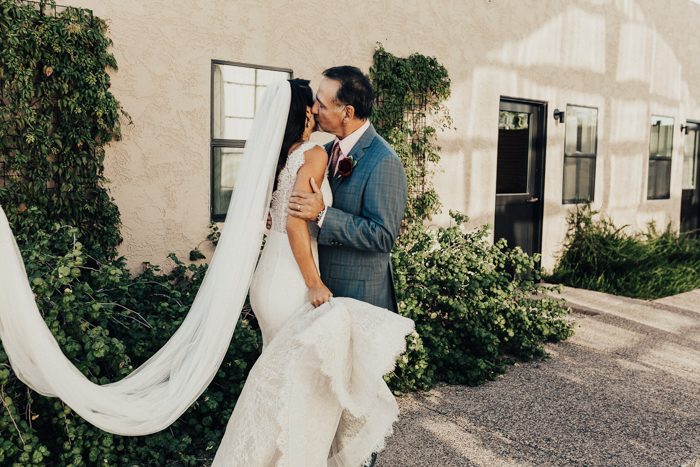 Walking down the aisle was the most memorable part of the day. We didn't do a first look, and the moment when the doors open was what we had always dreamed of. Seeing each other for the first time in that moment, surrounded by loved ones, was so special. We also wrote our vows. Hearing them for the first time and seeing each other in the rich sunlight was magical!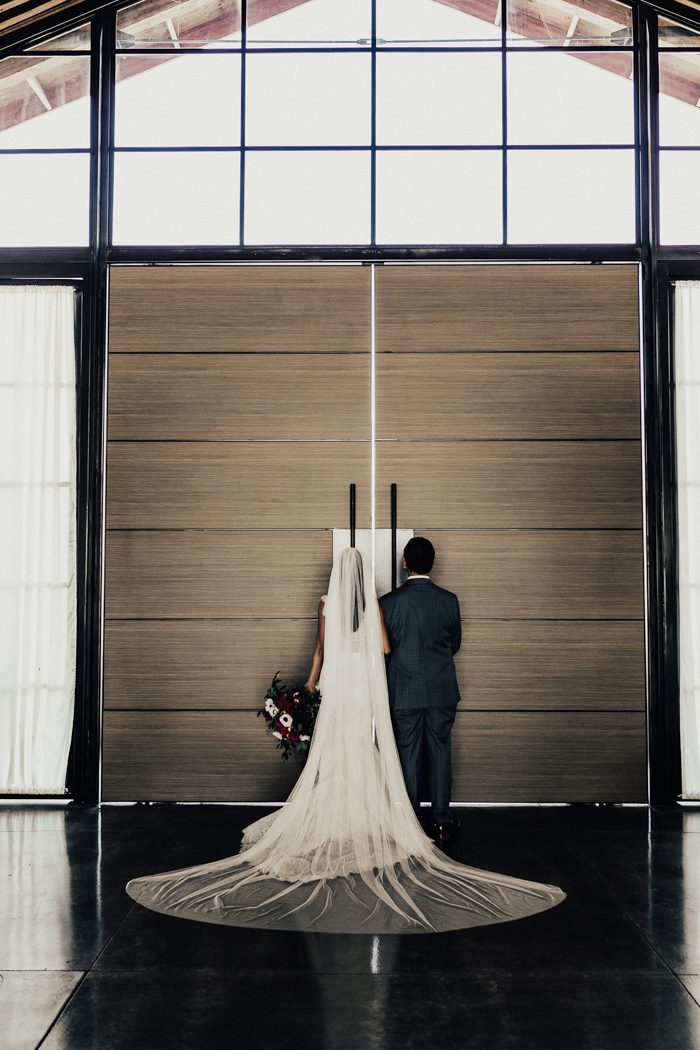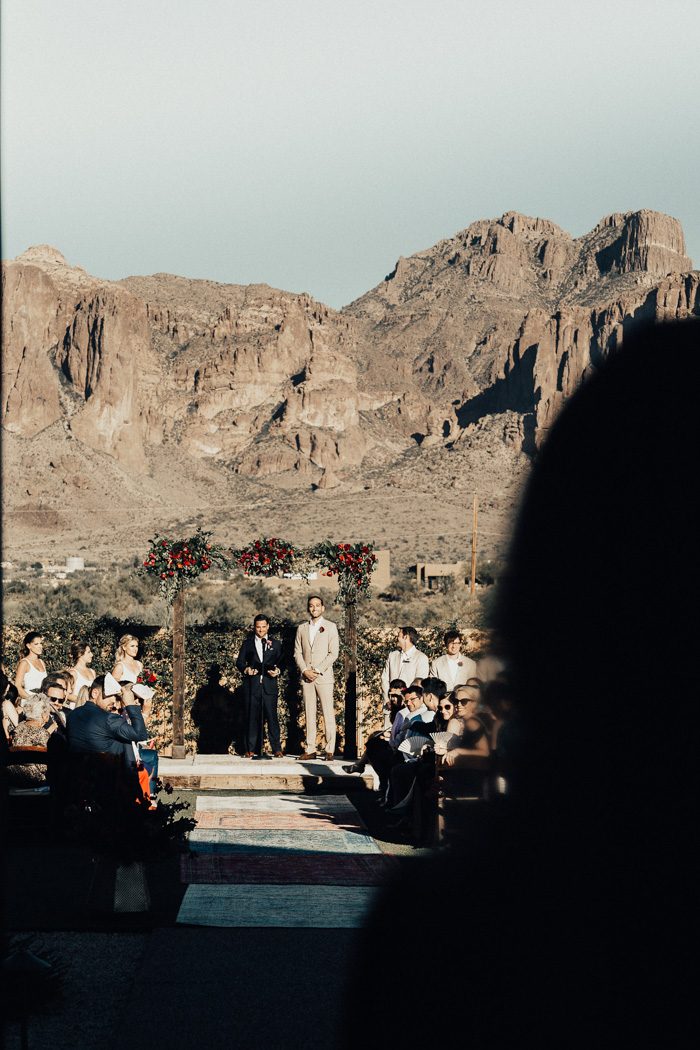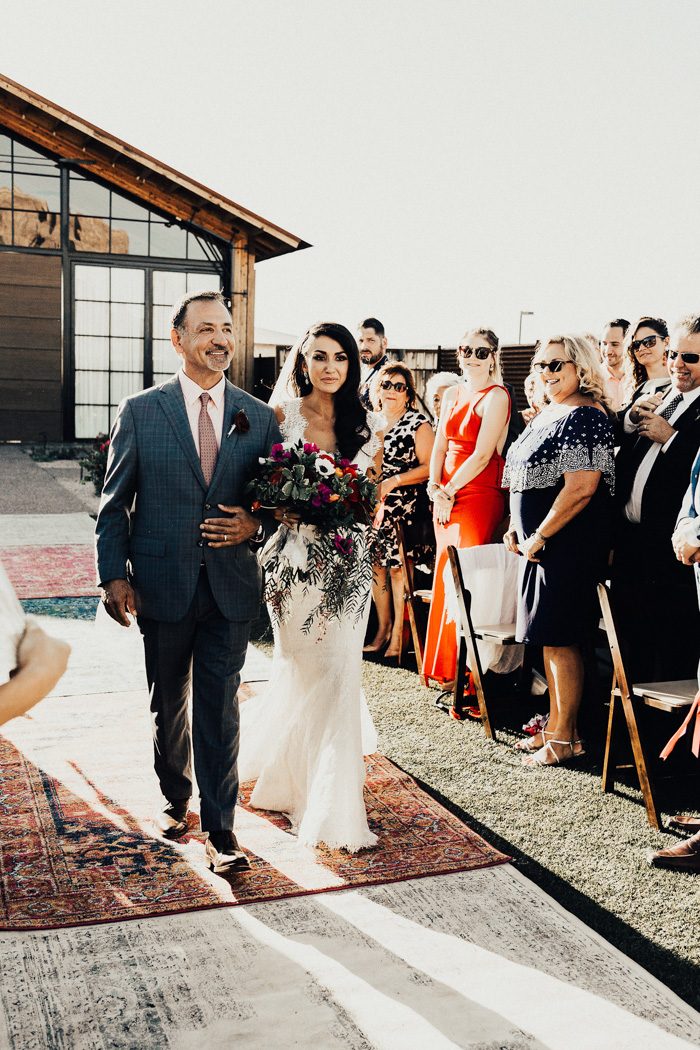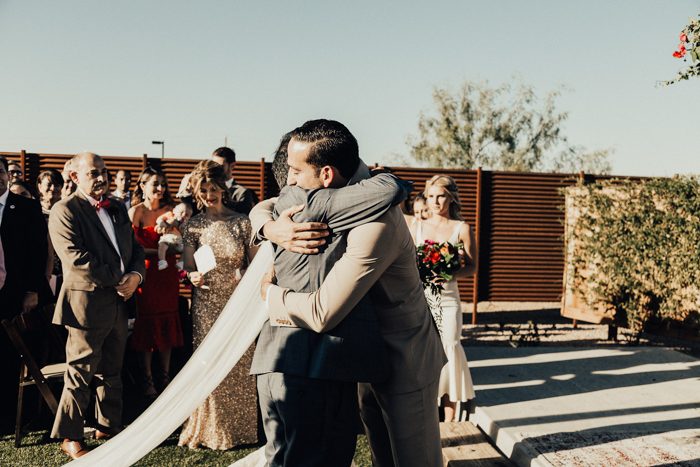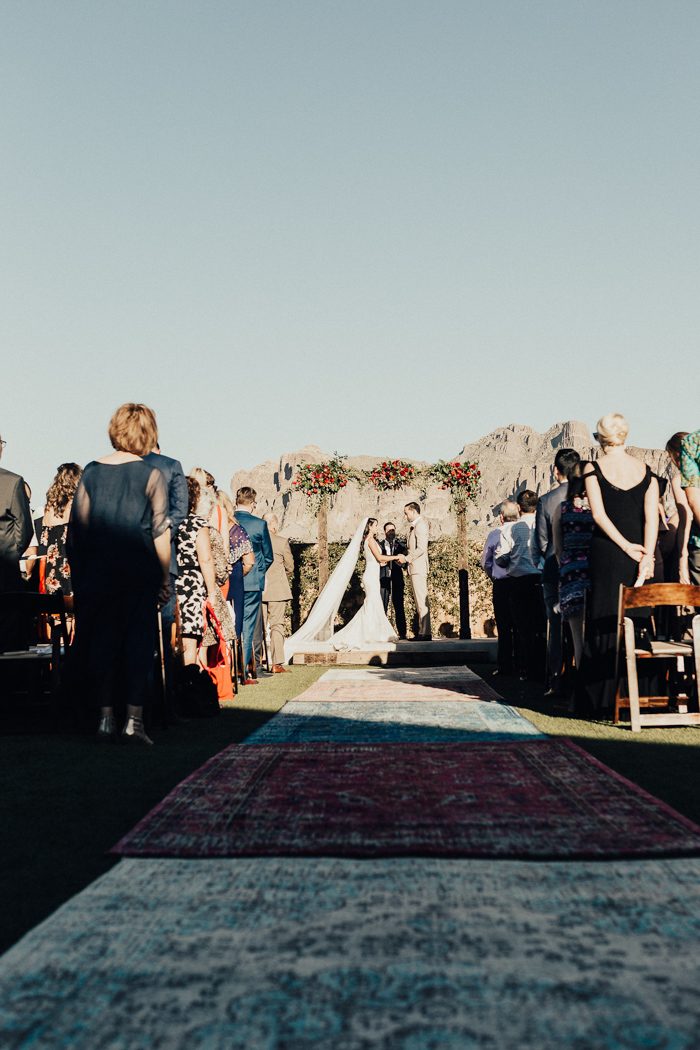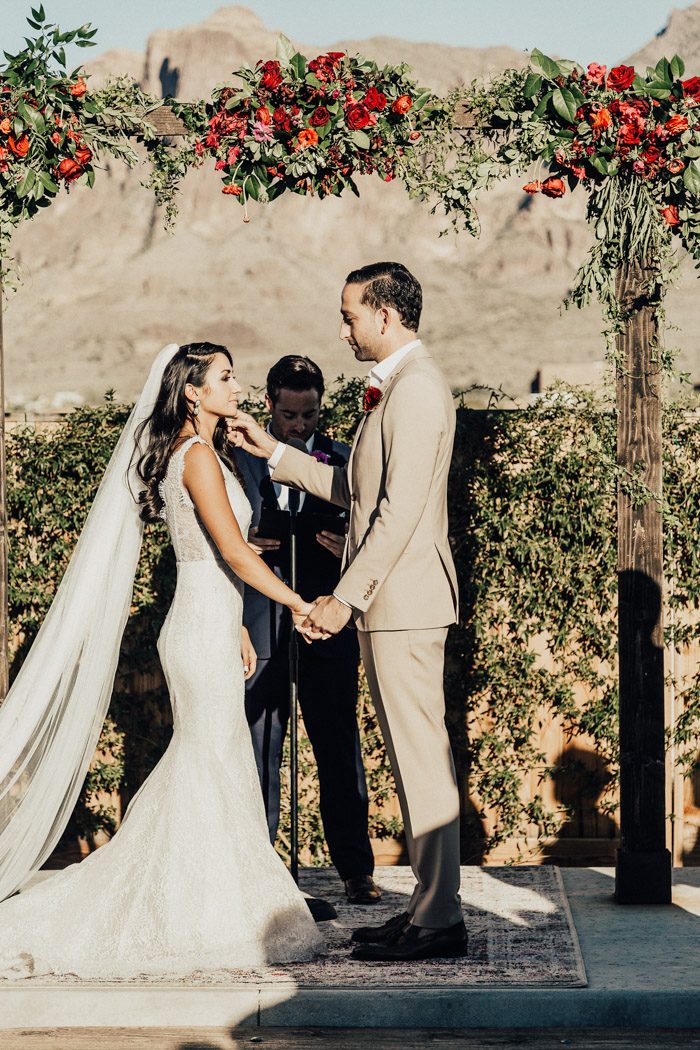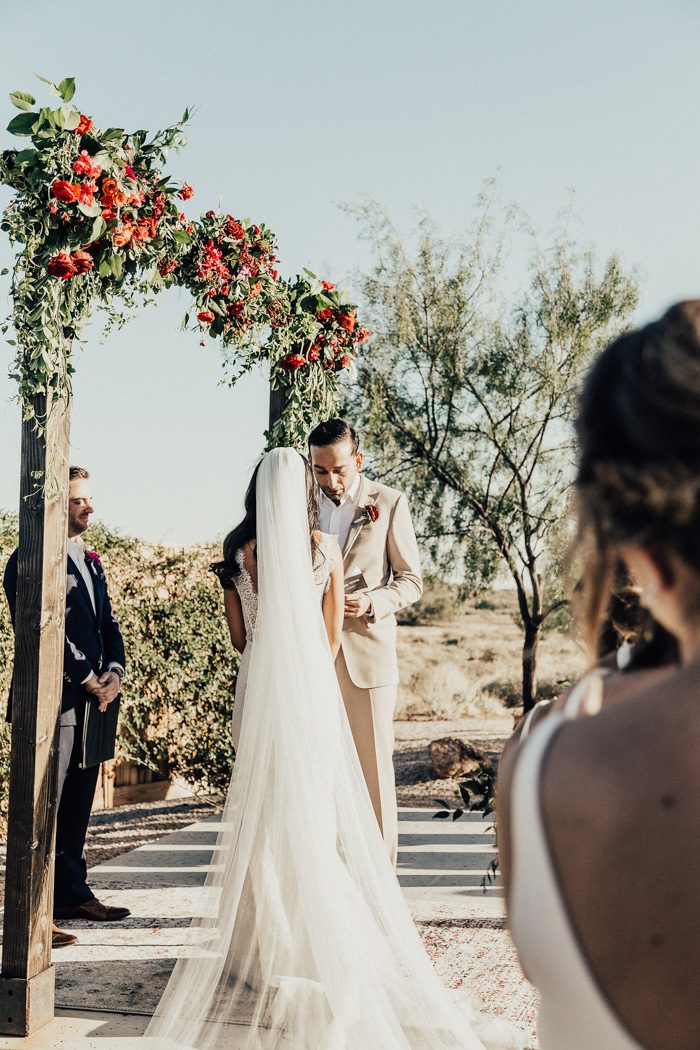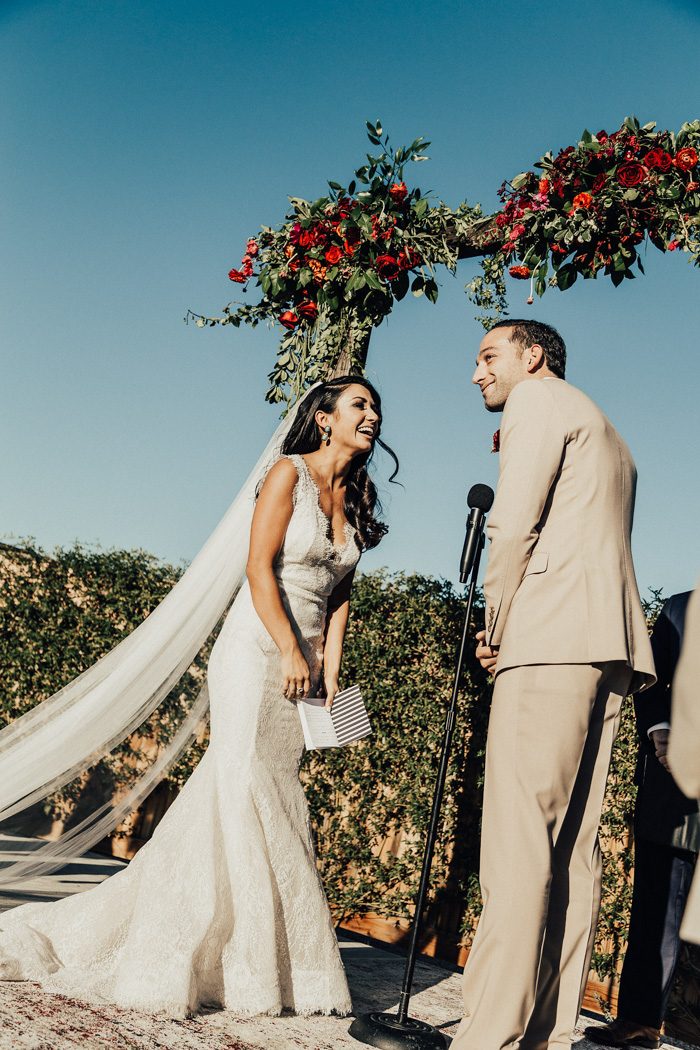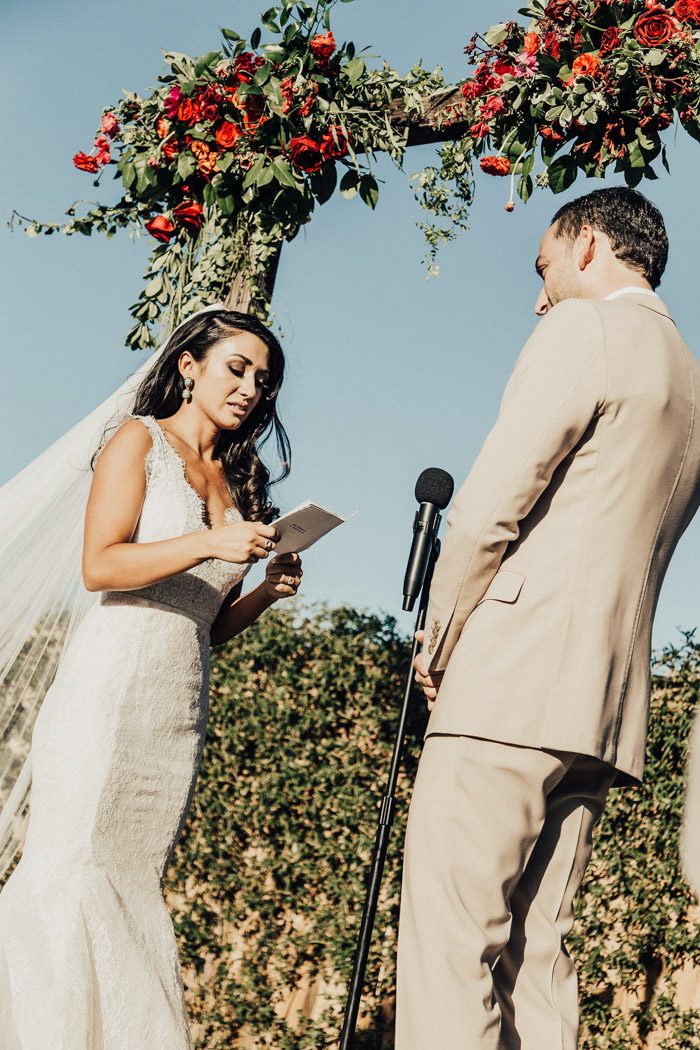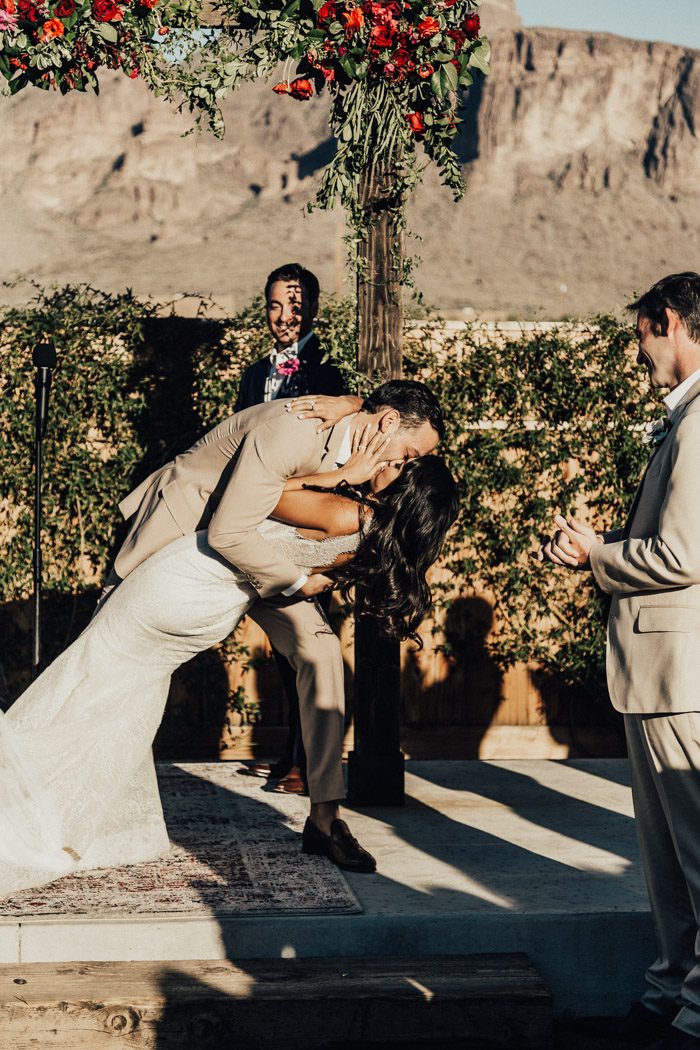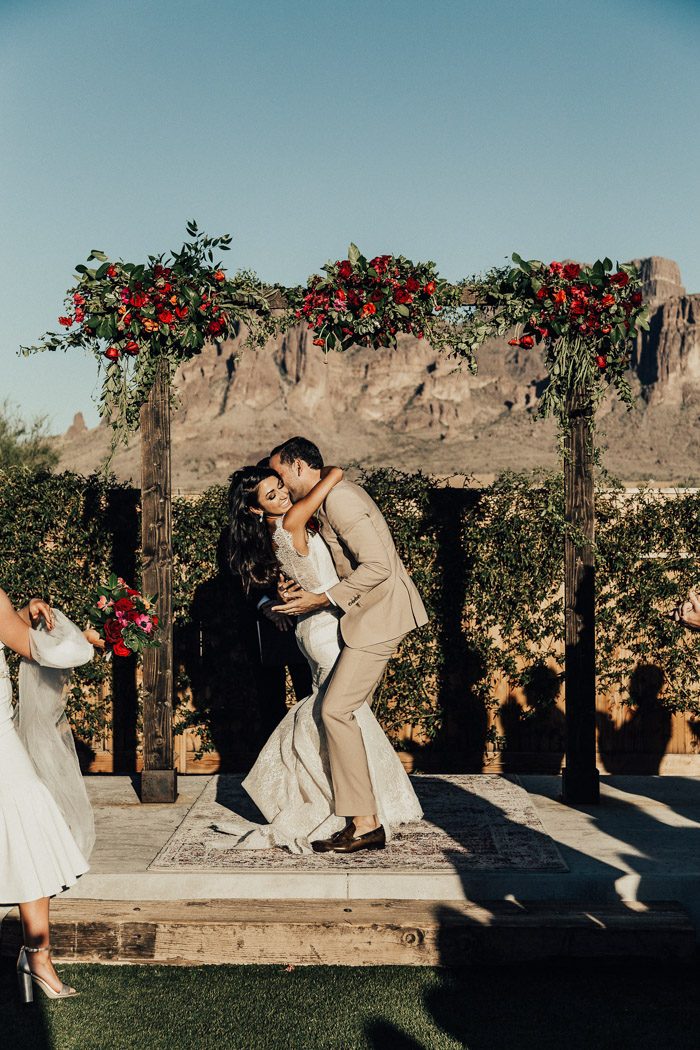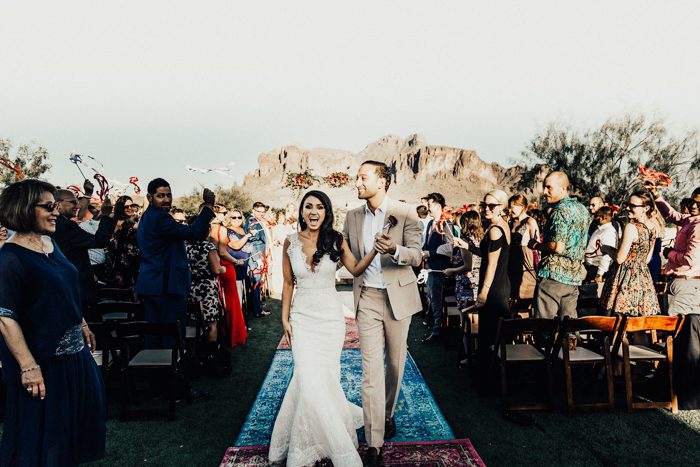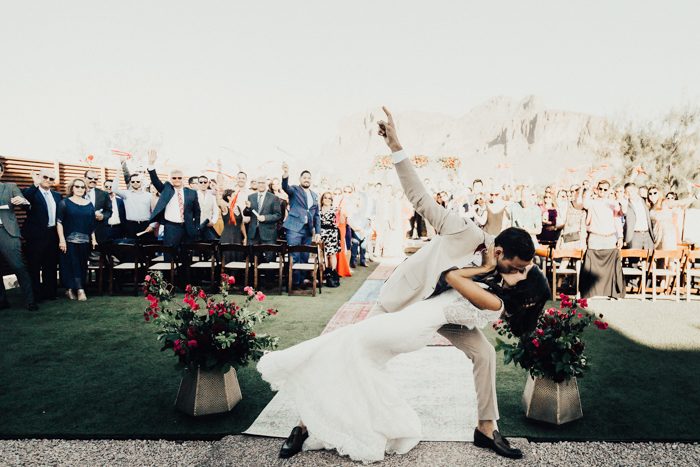 Throughout all the planning, Amir wanted me to be happy and always trusted my vision. I knew I wanted bright and colorful flowers with rich greenery for the wedding. I also wanted something that would be a great canvas for the colorful accessories to the wedding. We chose for the wedding party to be in all white and tan, crisp and clean. I wore a Marchesa dress that I was obsessed with from the beginning. It fell in line with our Spanish feel but was also flirty and whimsical with delicate lace. It came with a removal peplum, which was so darn cool. My husband looked so handsome in his custom suit! I work for Trunk Club and style men all day, so it was amazing to finally create such a special piece for our wedding day. I loved everything about our looks as a whole!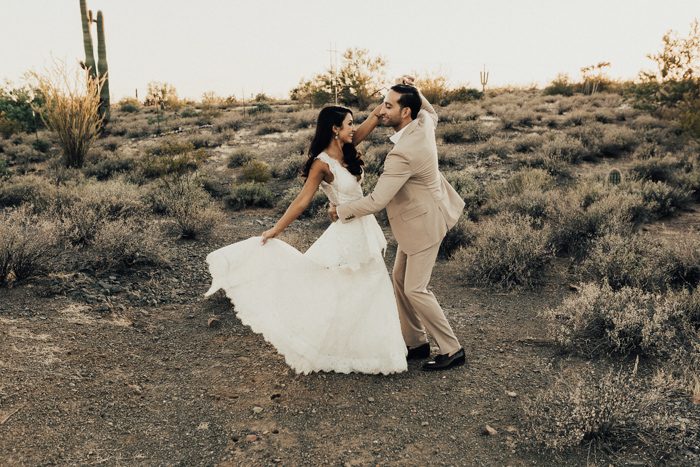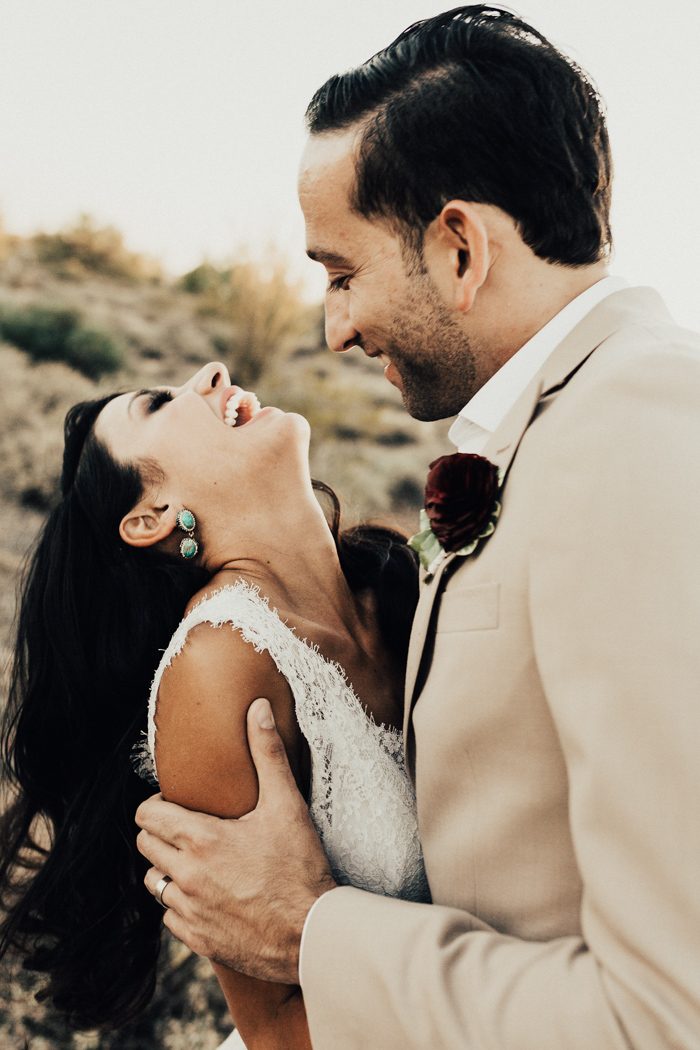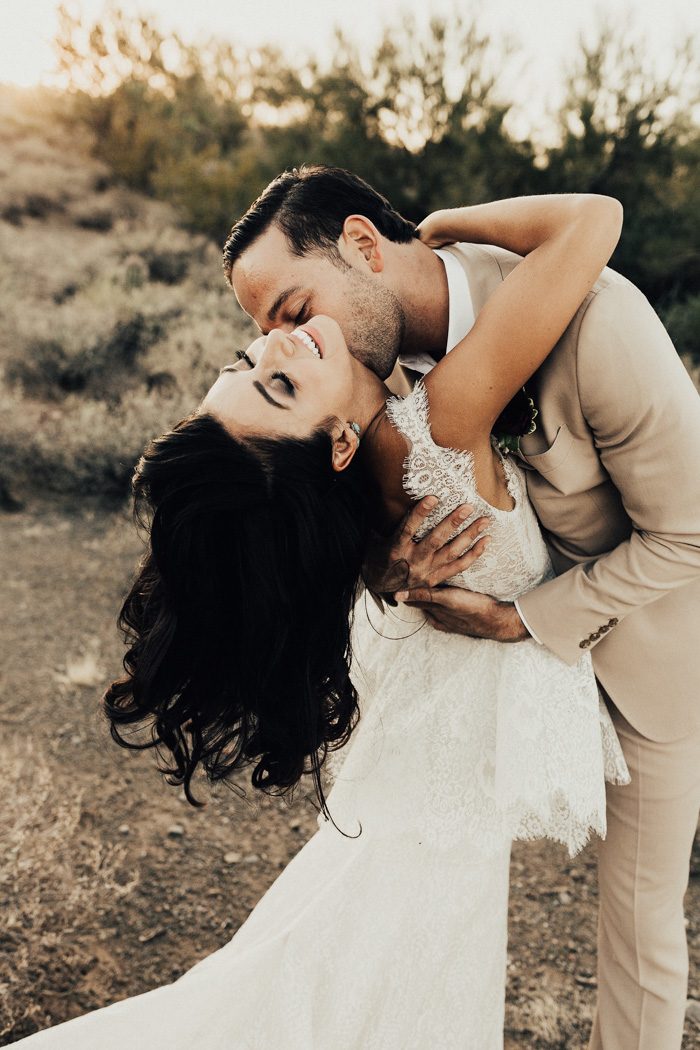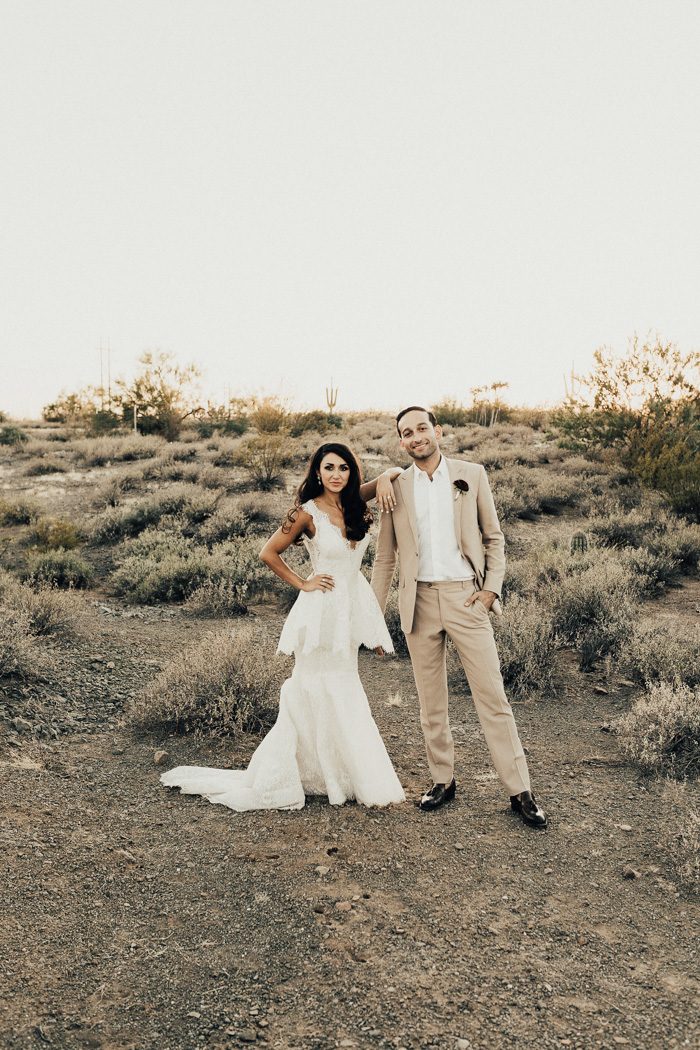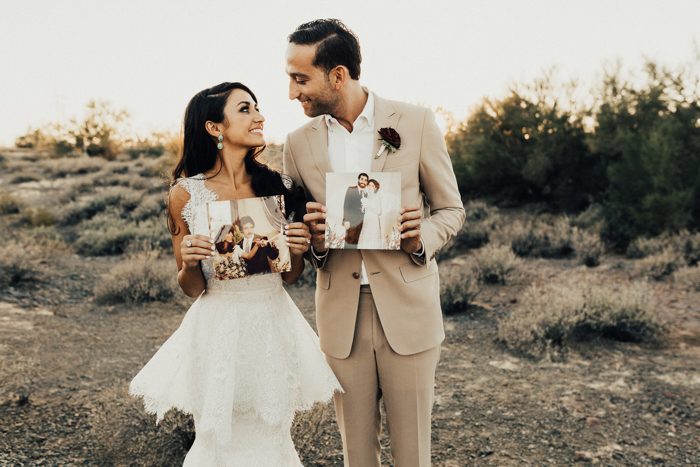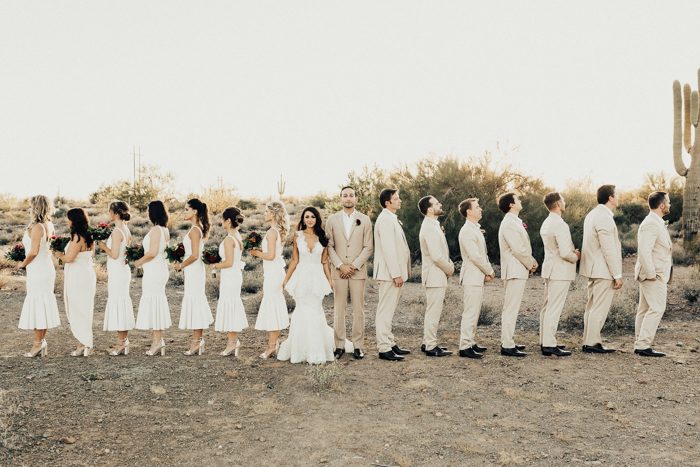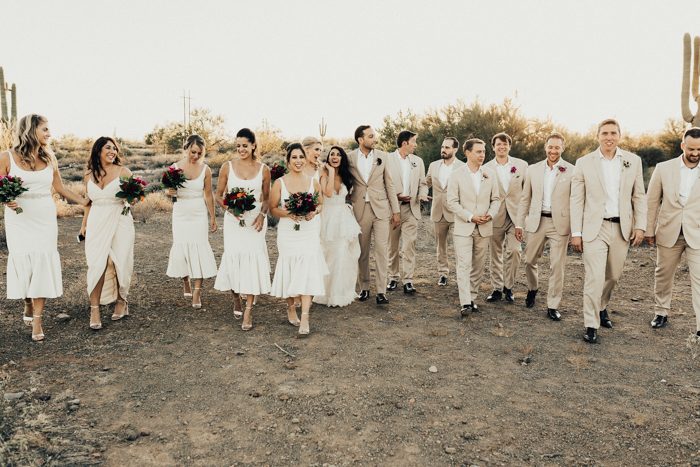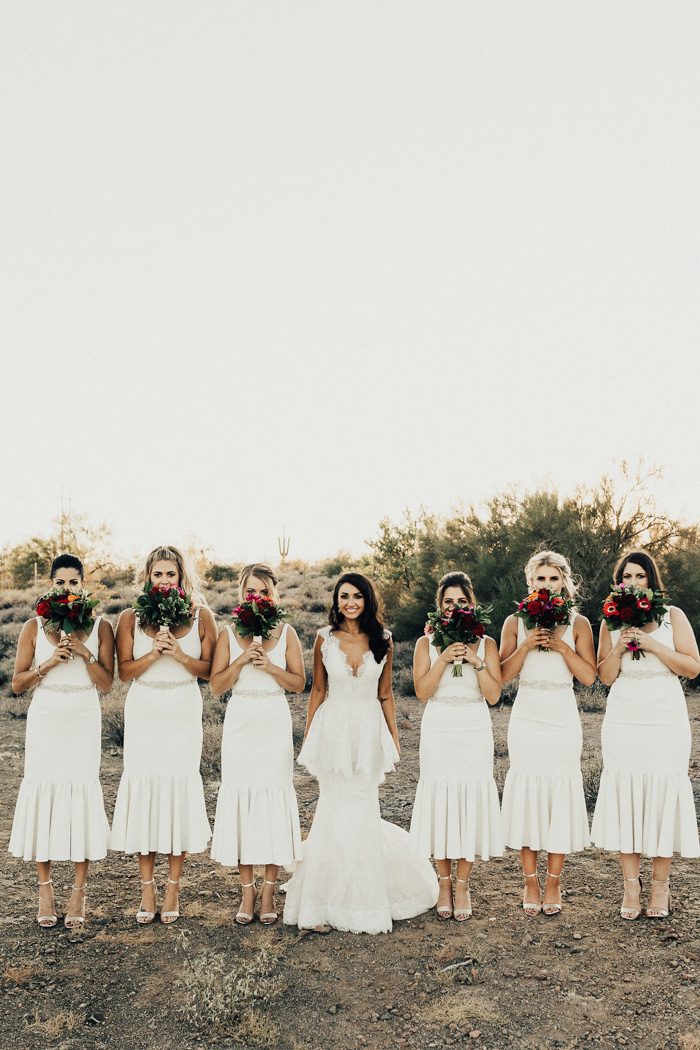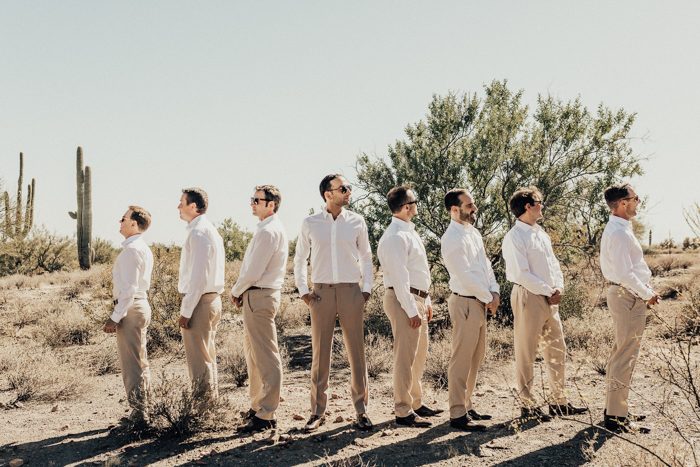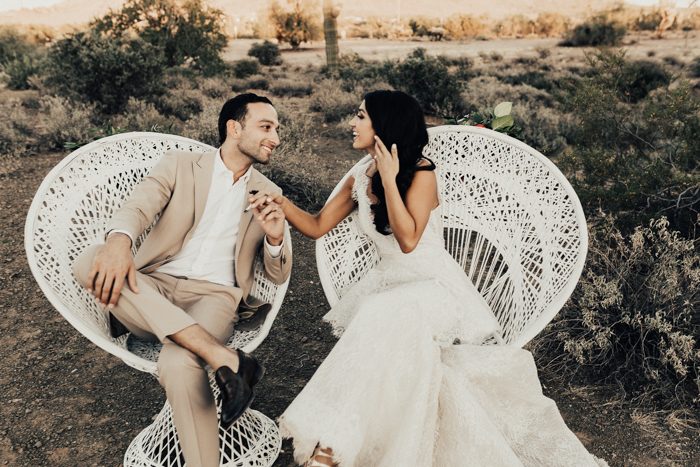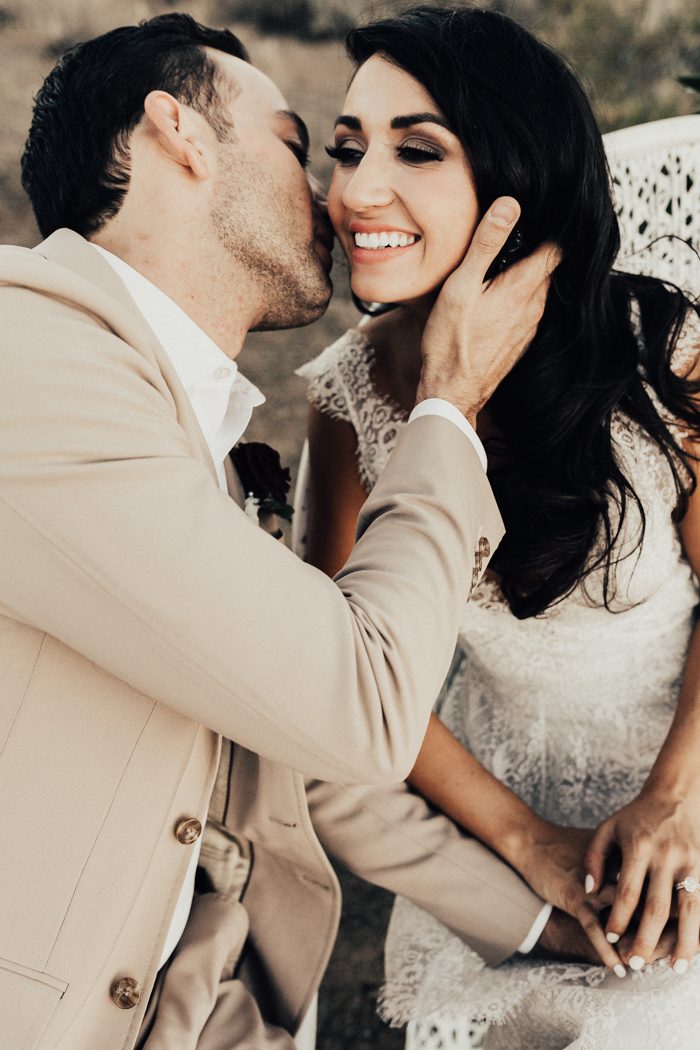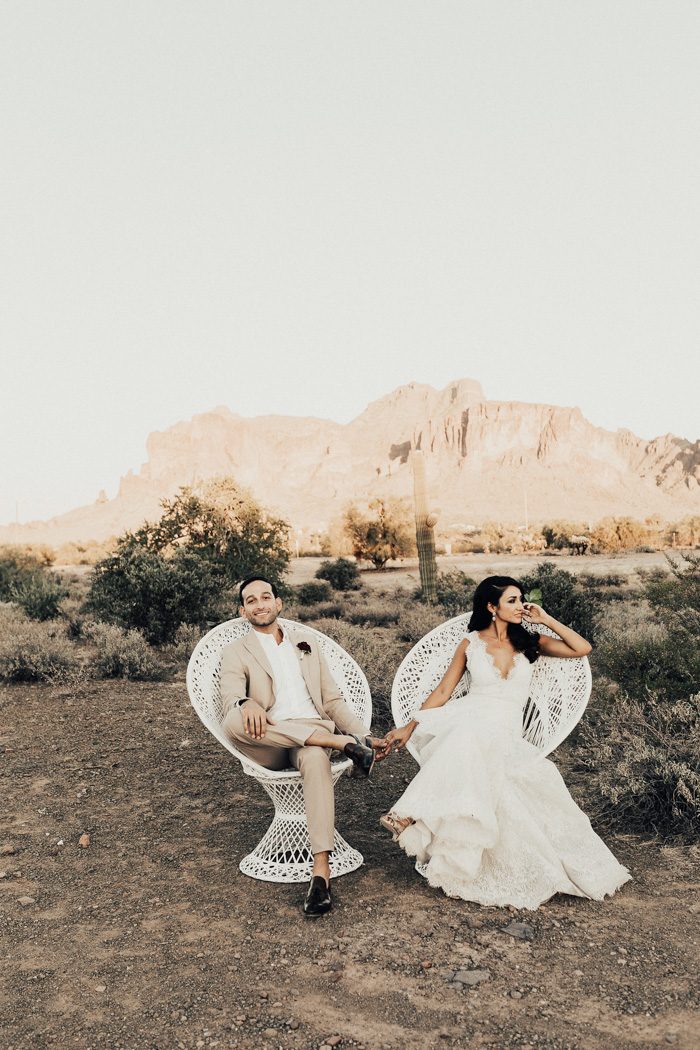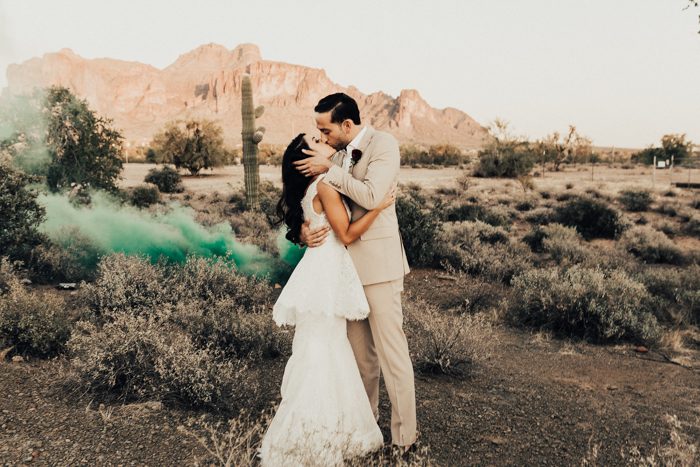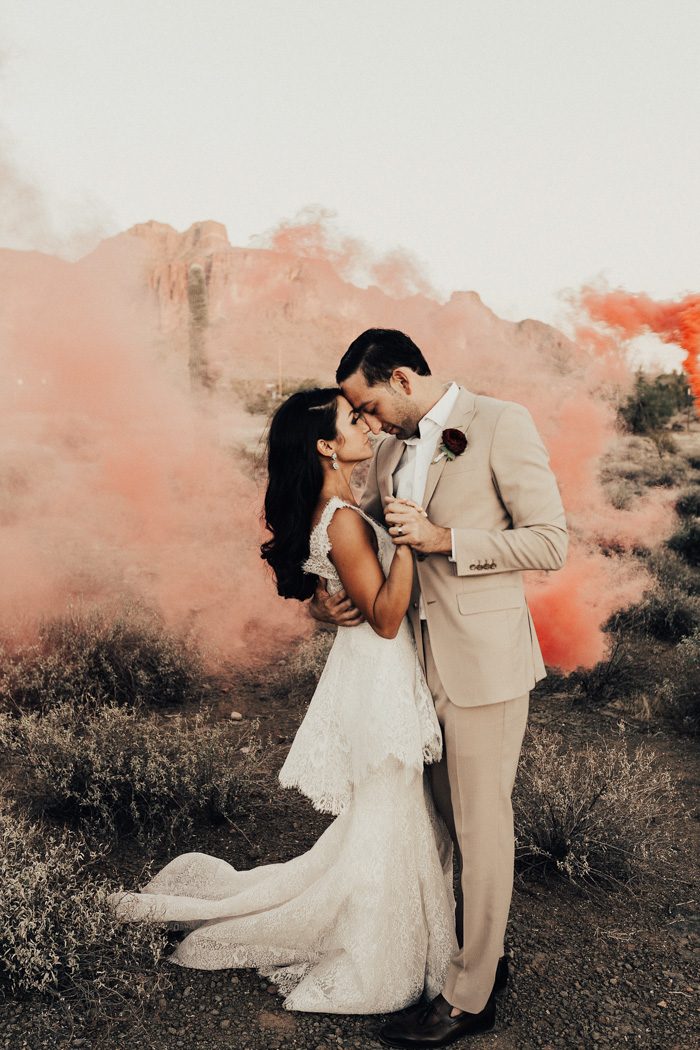 Our advice would be to determine what your vision is and know what you gravitate towards. Whether traditional or eclectic, use examples from what you as a couple like in daily life to bring into your wedding. My mom was my right hand woman and planner extraordinaire — she deserves a prize! She has been creative her whole life, with a great eye and vision, she was able to help execute the best ideas. So, our other advice is: if you have someone in your life to help like we did, bring them on board.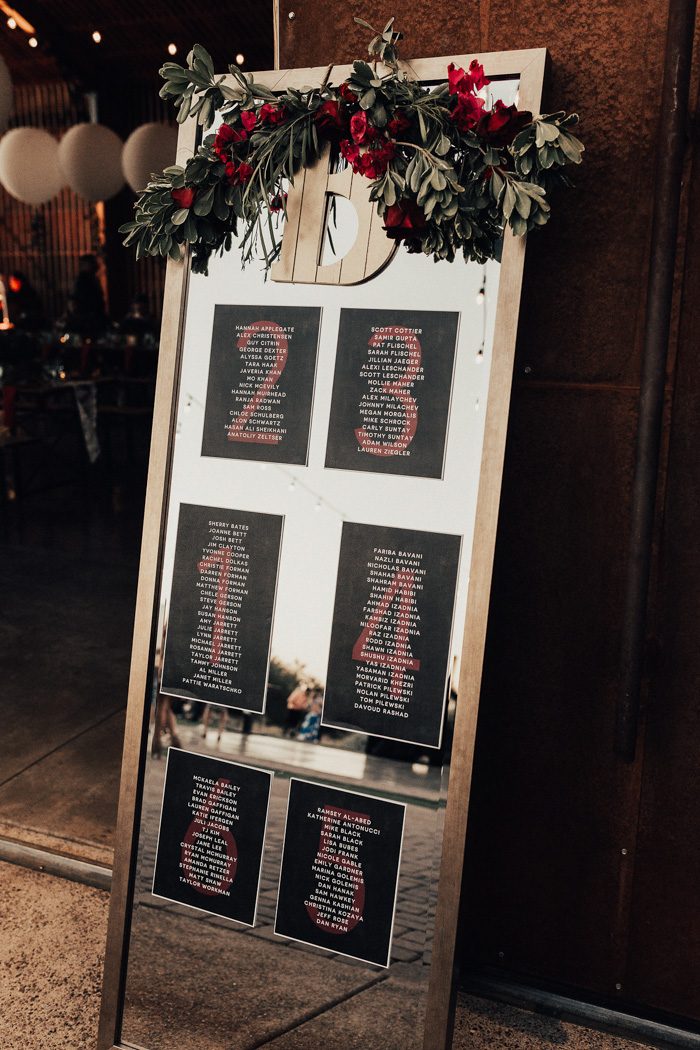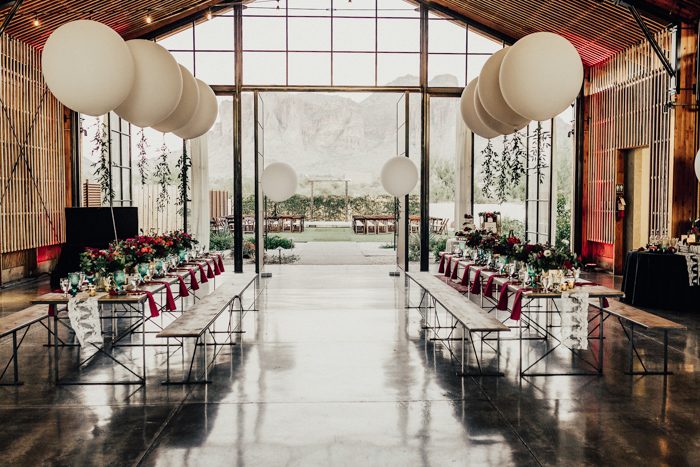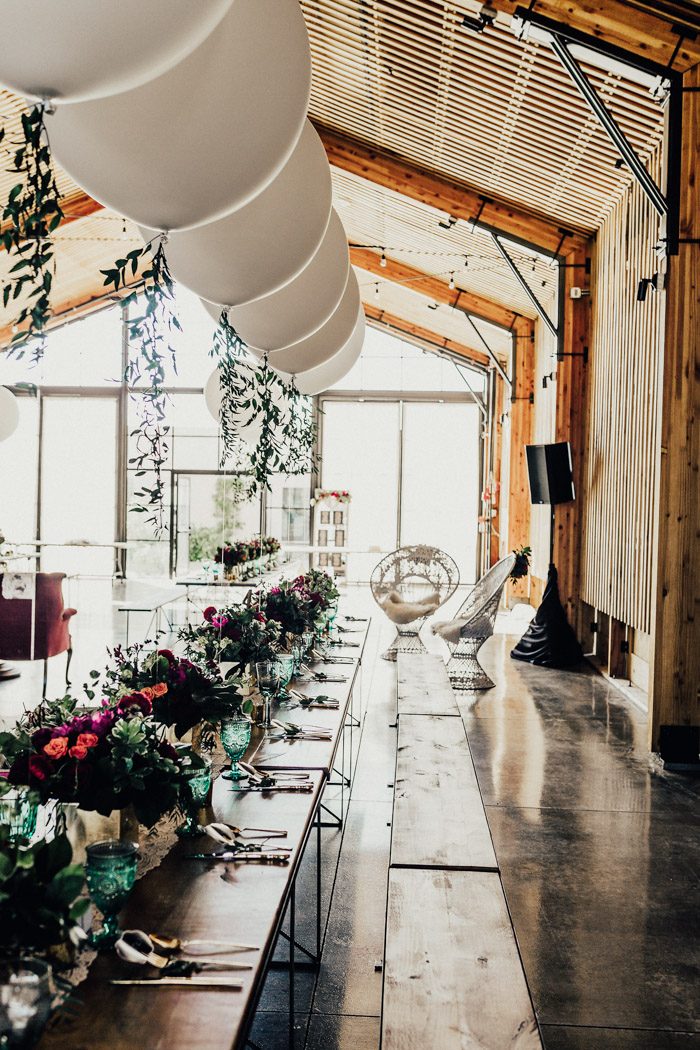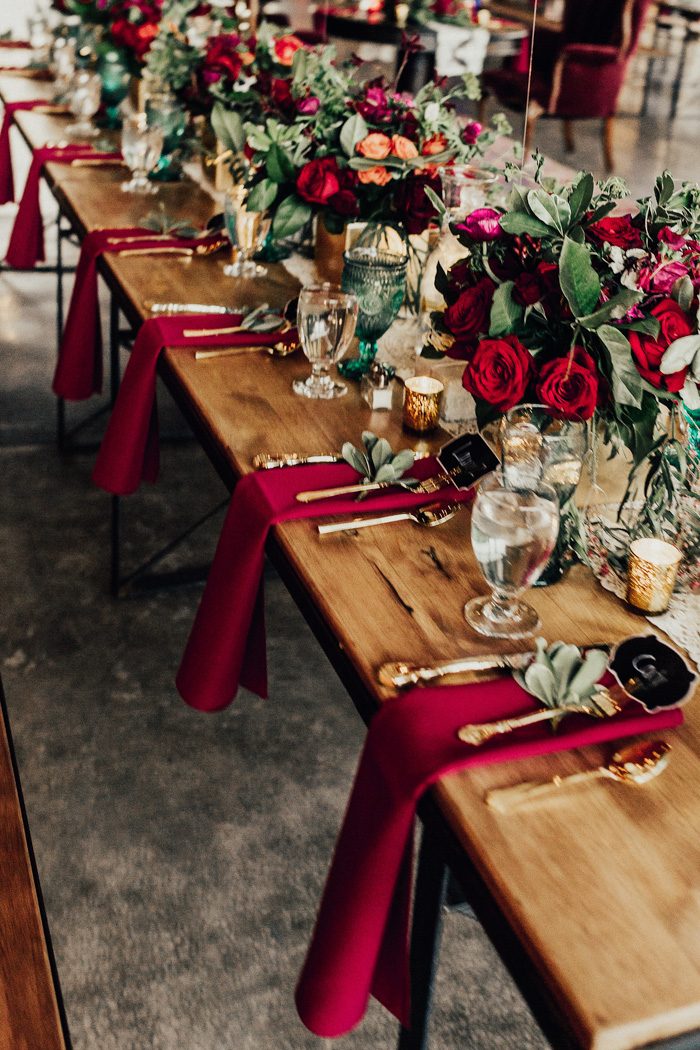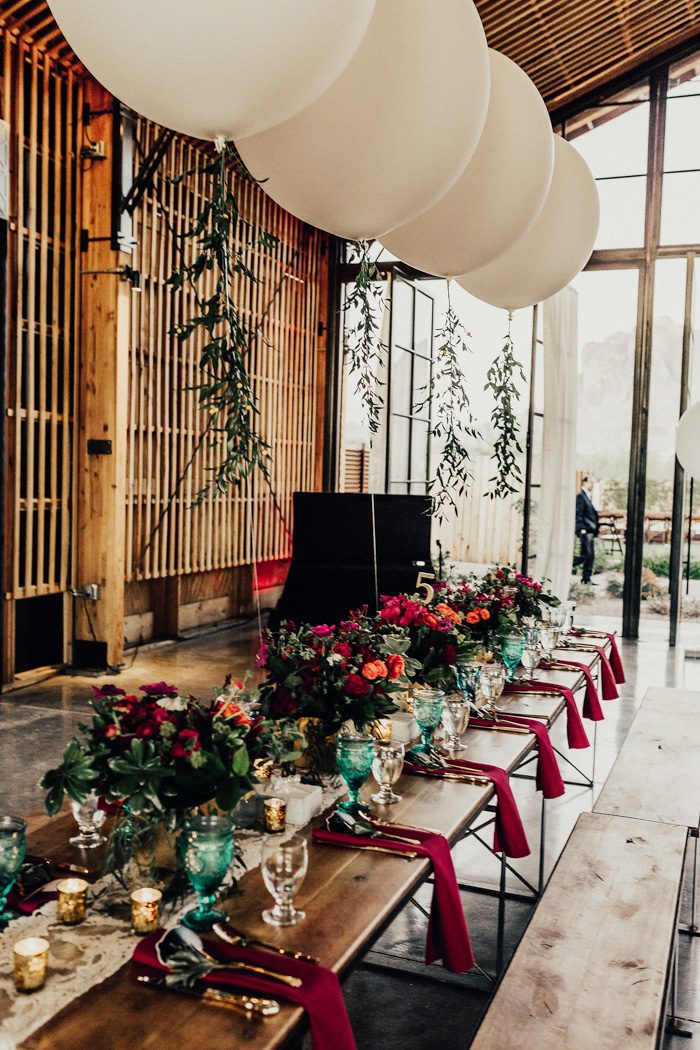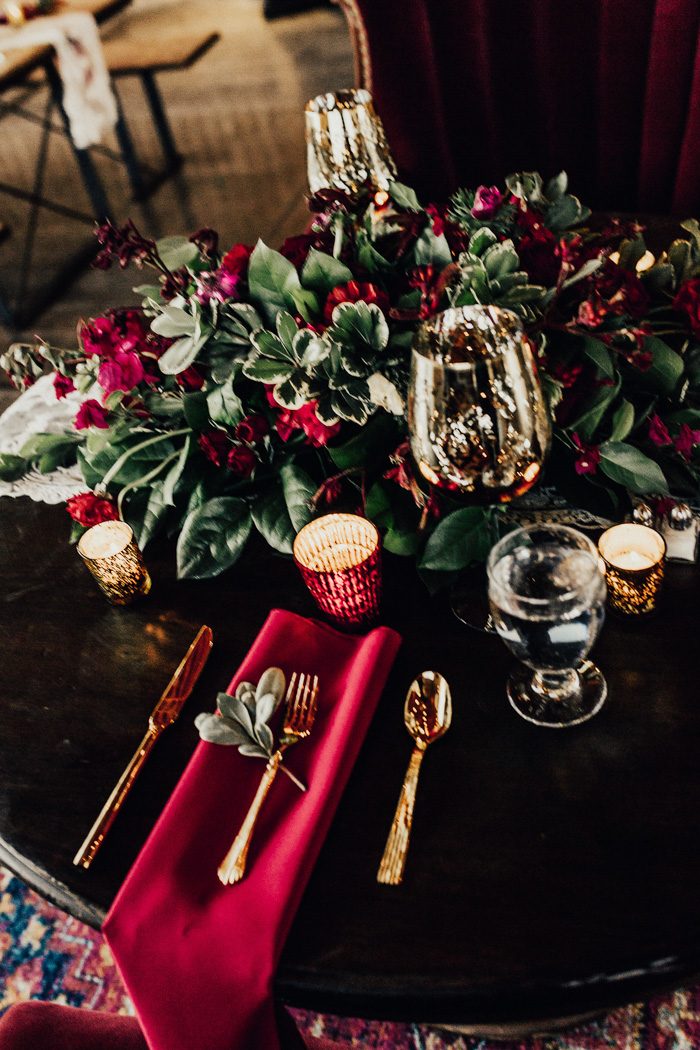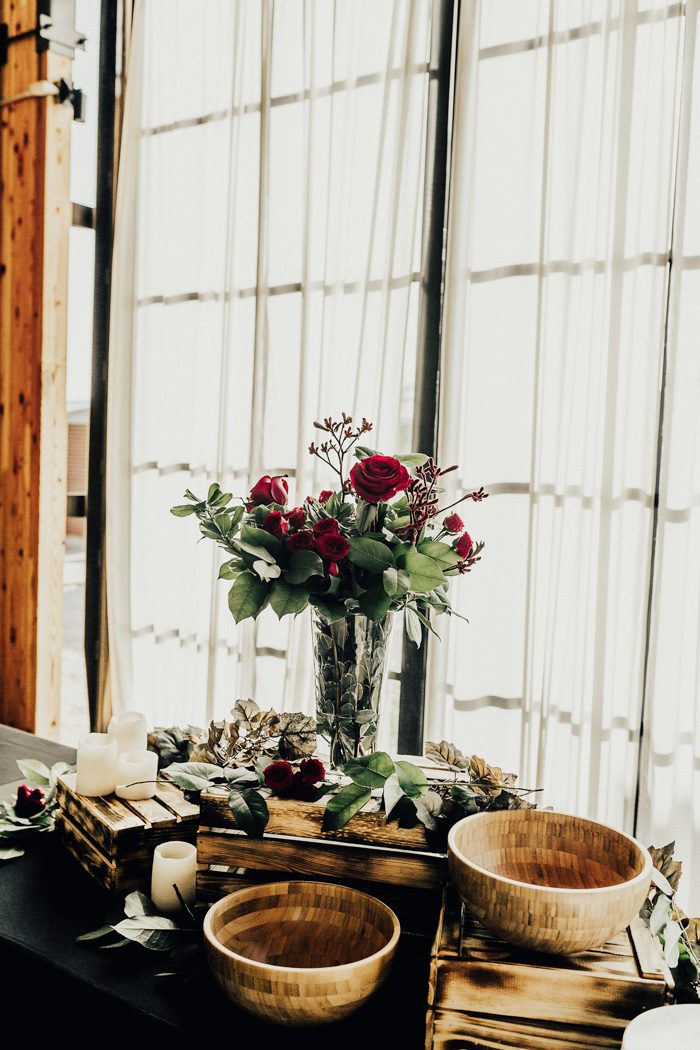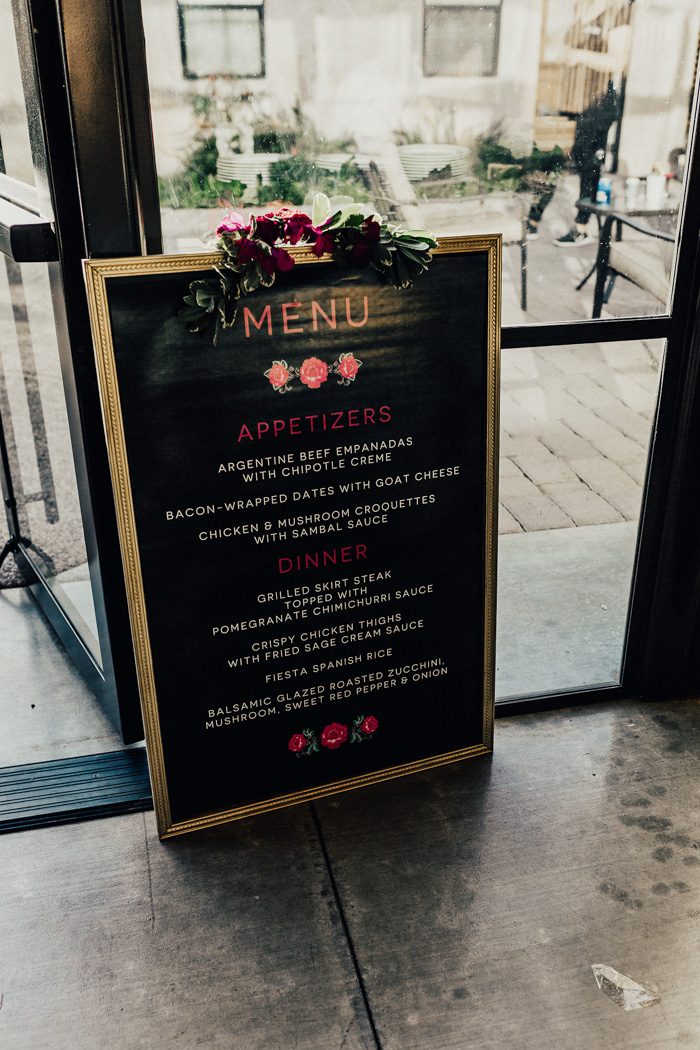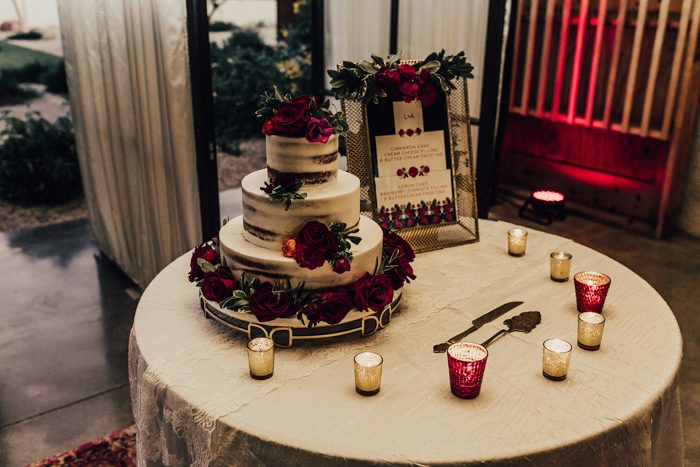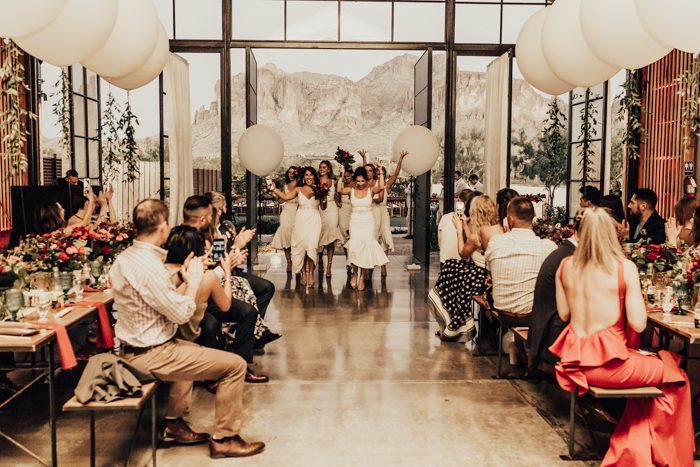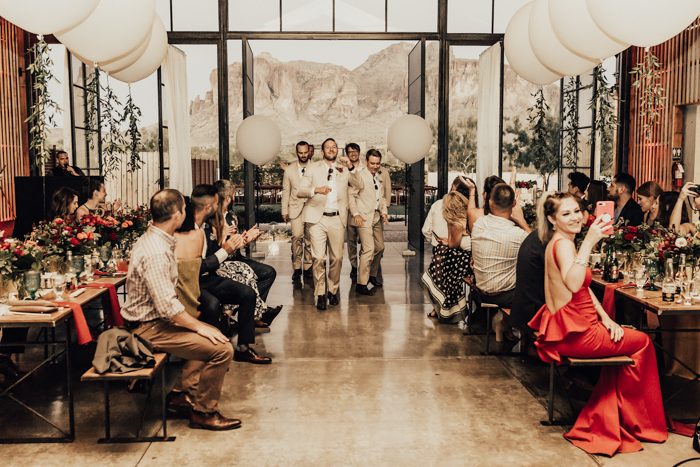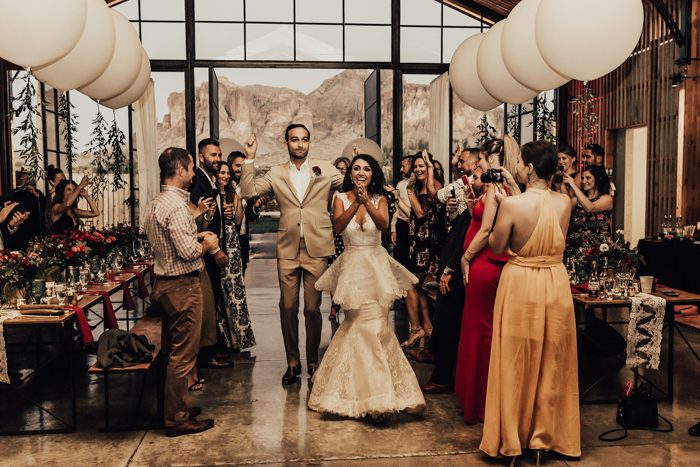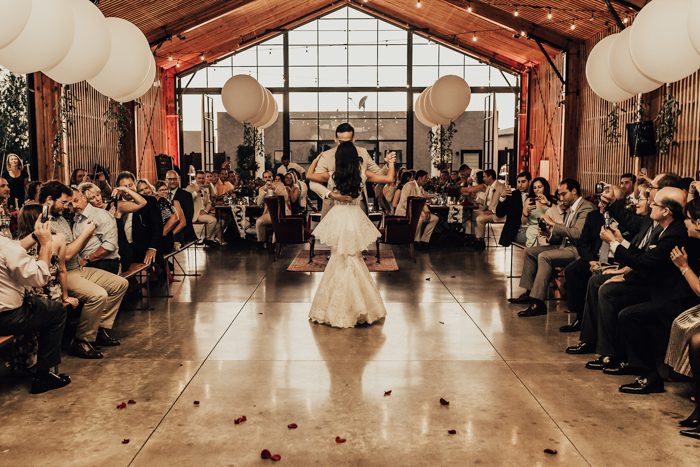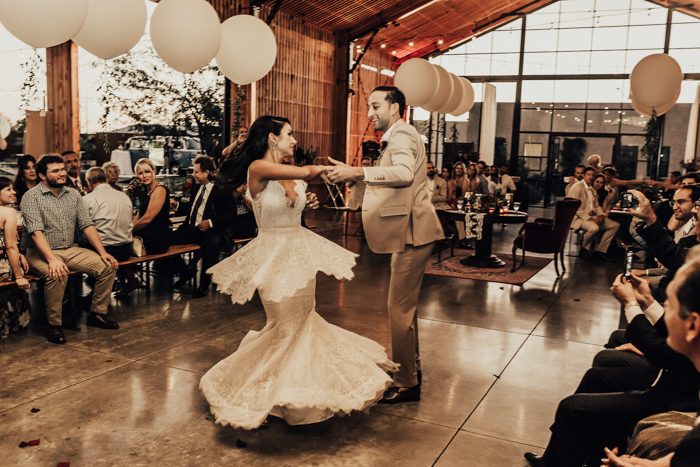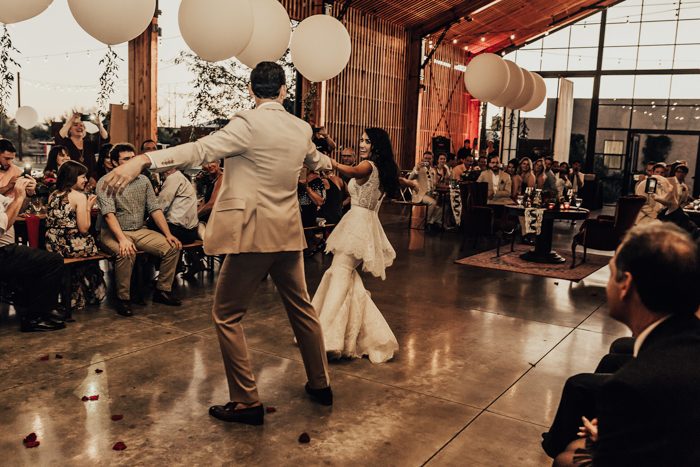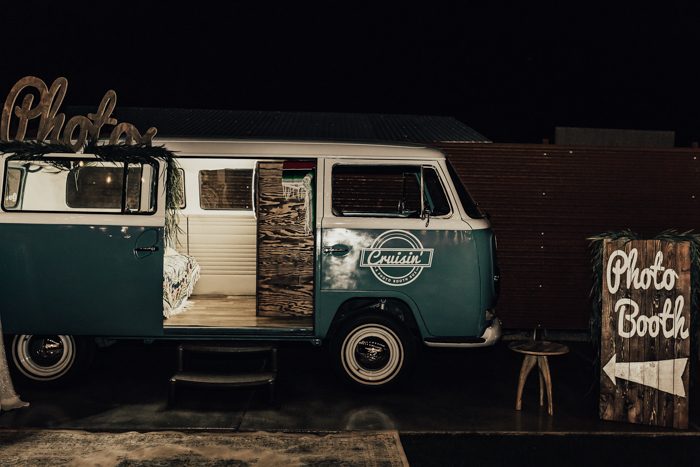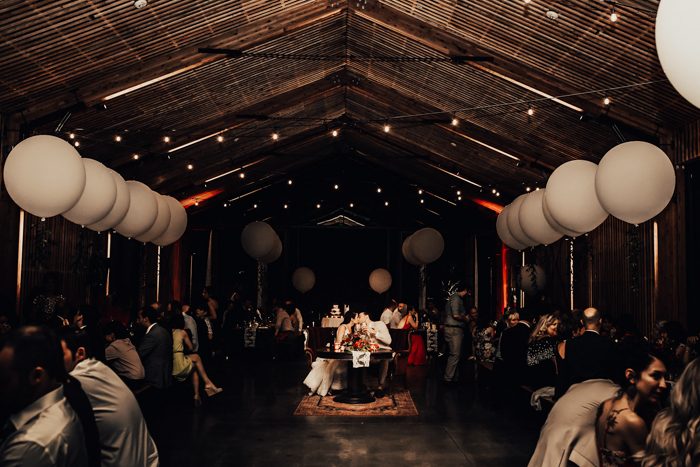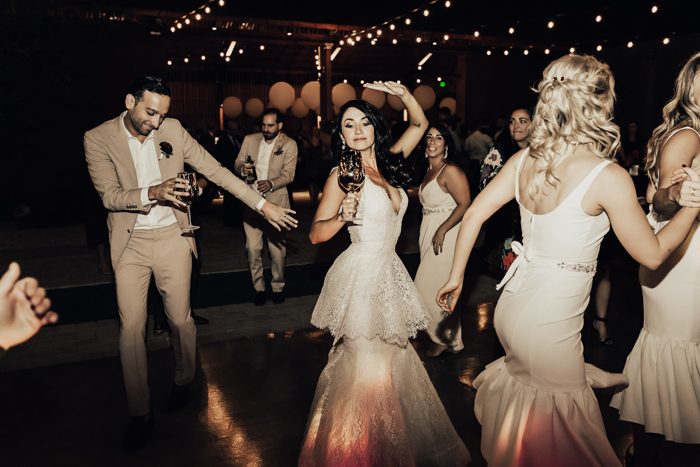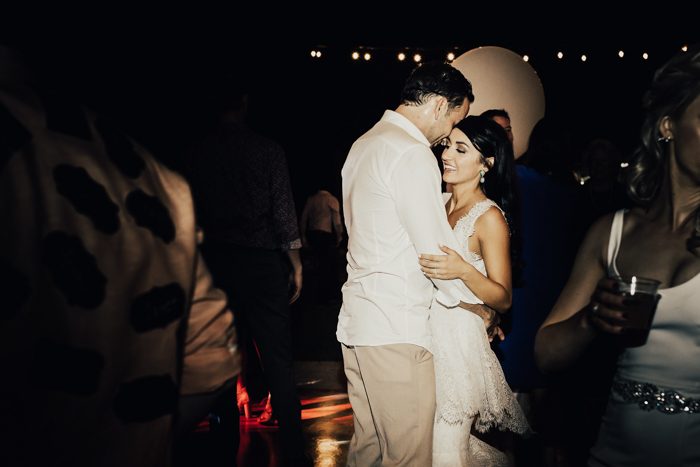 Congratulations to Lauren and Amir, and a big thanks to Sincerely Yara Photographie for sharing this beautiful Arizona wedding with Junebug! Looking for more ways to create a destination-wedding feel without leaving the country? See how Noelle and Will brought the Spanish countryside vibes to California in their Rancho Buena Vista Adobe wedding!