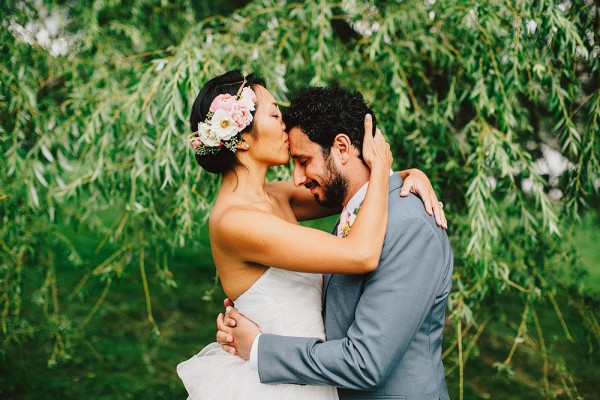 It's amazing how drastically different weddings in Upstate New York are from the ones in the city. Kimberly and Ian's farm wedding is a whimsical escape from the bustle of NYC, utilizing rustic elements and soft pink details. Phootgrapher Lev Kuperman did an exceptional job capturing the lightness of the mood and the absolute bliss Kimberly and Ian shared. We especially love the sentimental ceremony with best friends as officiants and pretty pink petals hanging all around.
The Couple:
Kimberly and Ian
The Wedding:
Stone Tavern Farm, Roxbury, New York
The Inspiration:
Our wedding was on a horse farm, so we tried to keep everything feeling rustic and effortless–We had a square dance on Friday night for the rehearsal dinner, which was raucous and could have been a wedding on its own. We wanted the reception to feel like a huge dance party that would never end. It worked! We danced past 3 AM and then slept in a camping tent next to the barn with a few of our friends who had also set up tents nearby.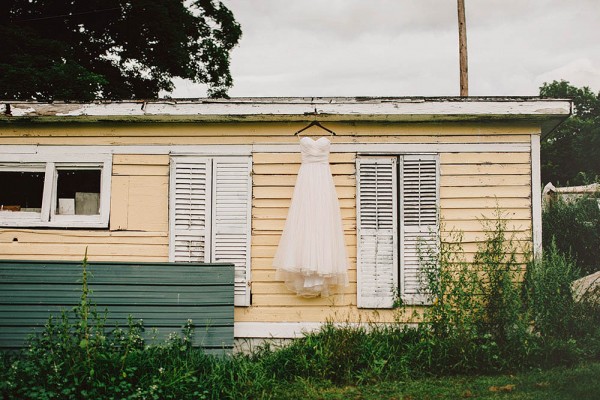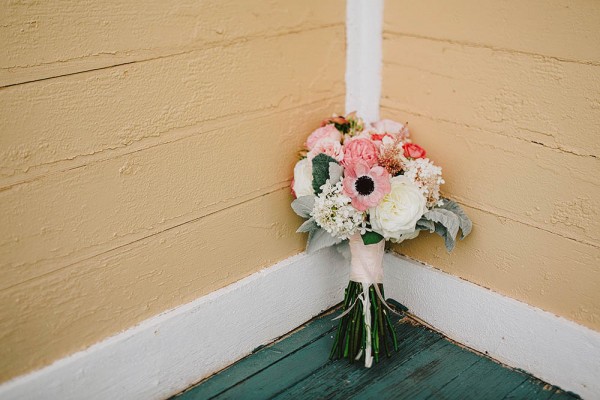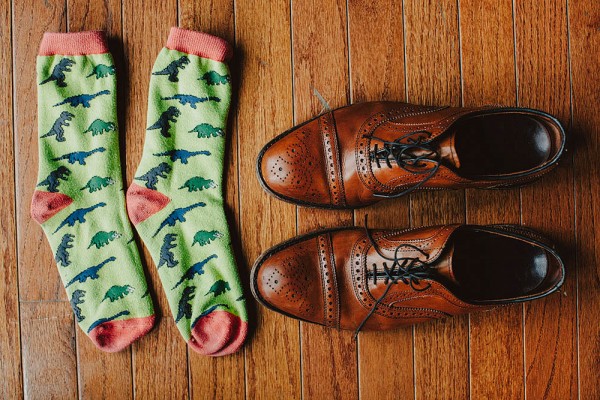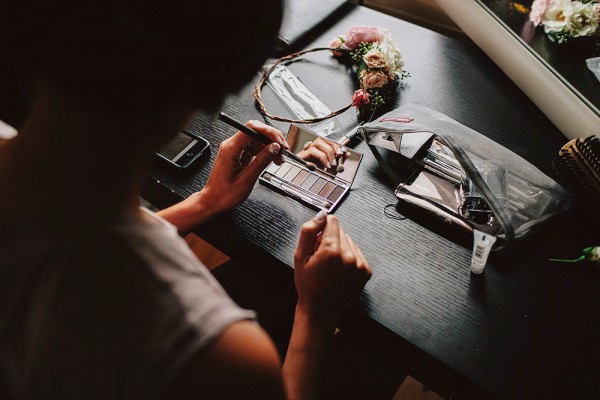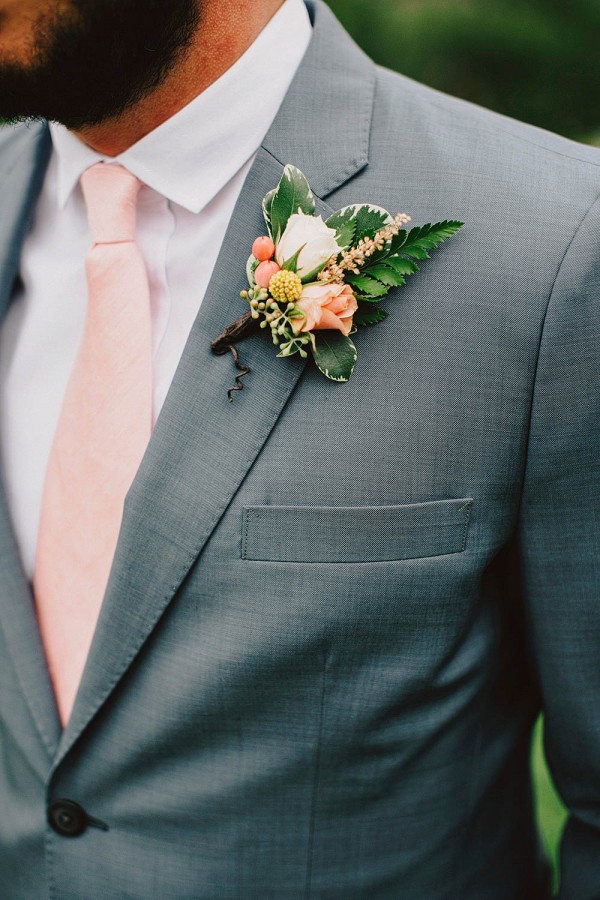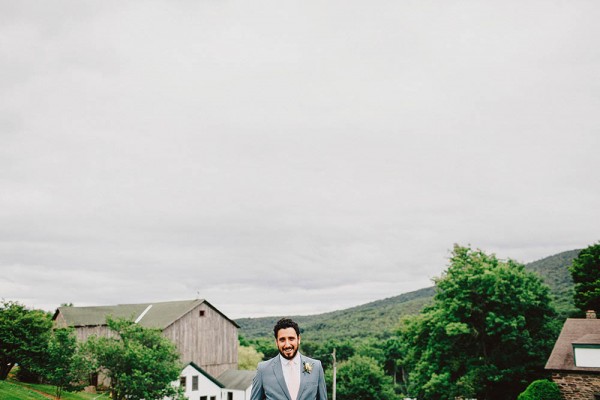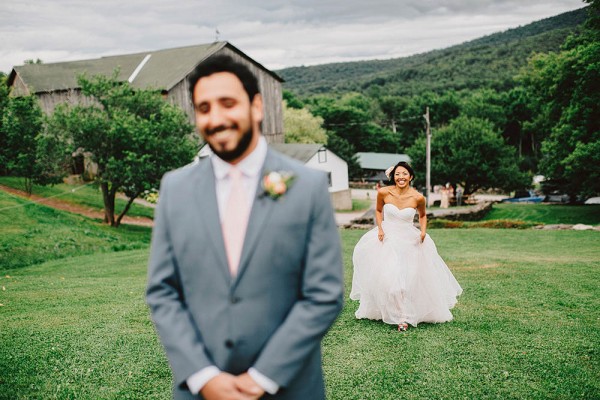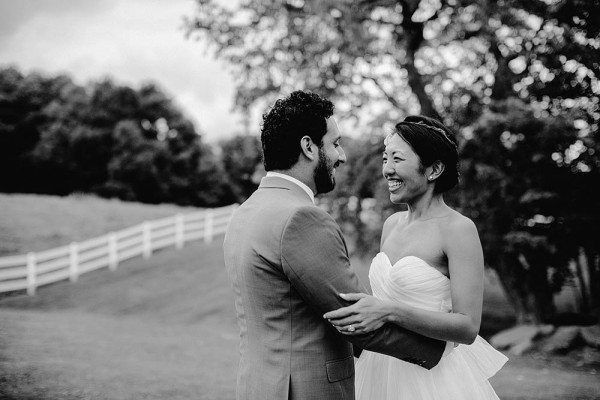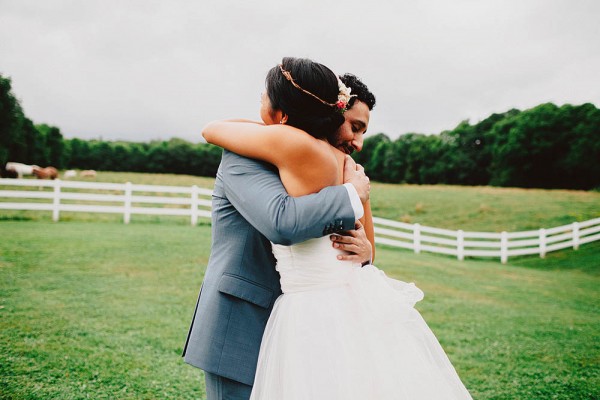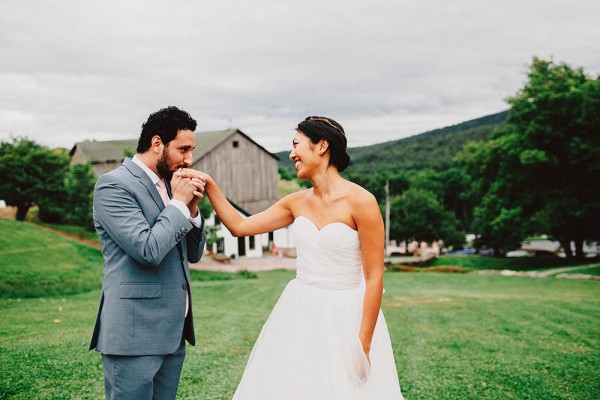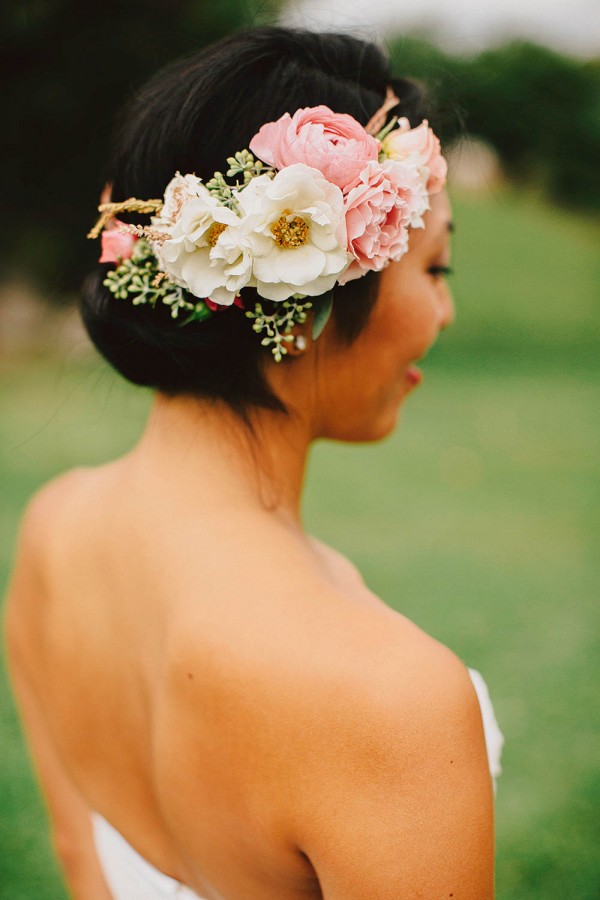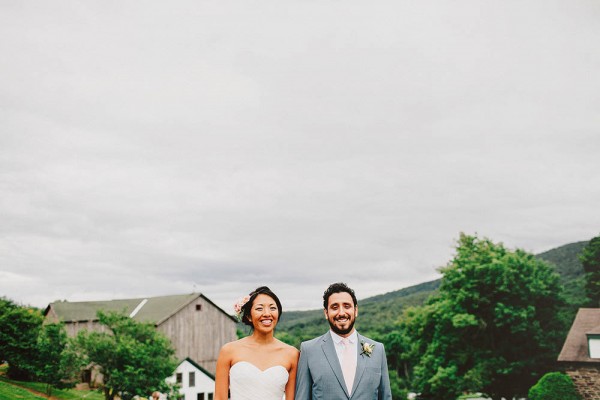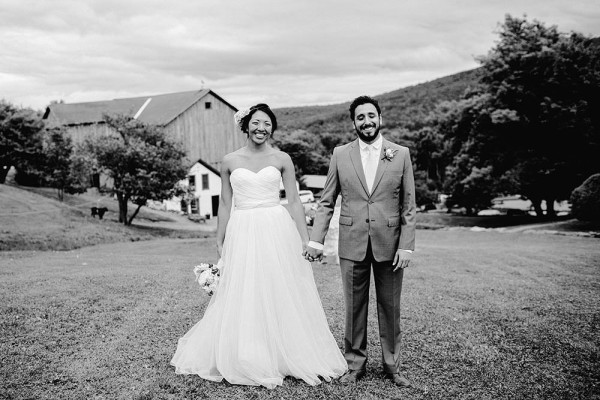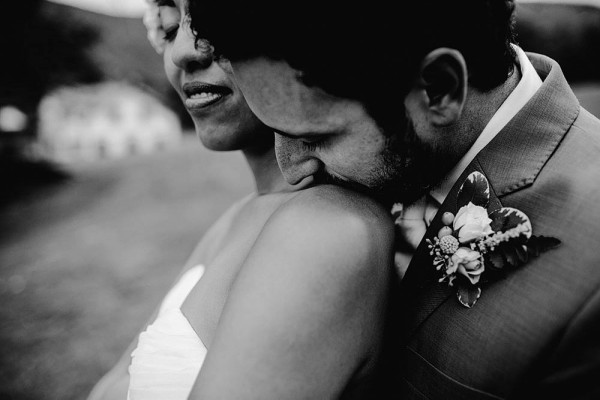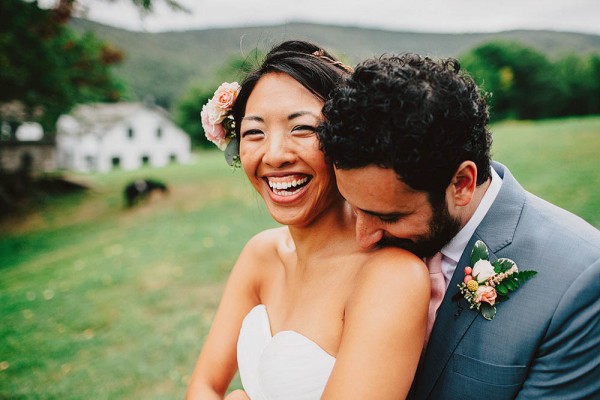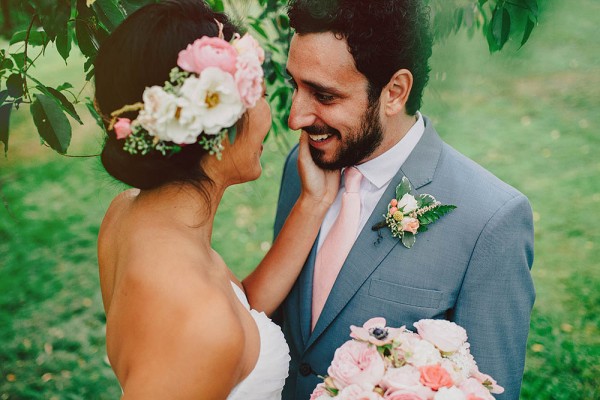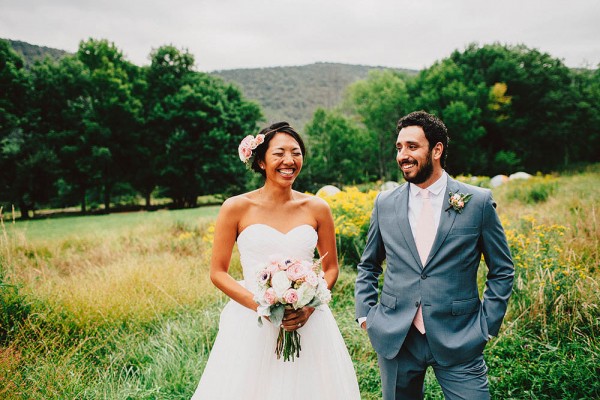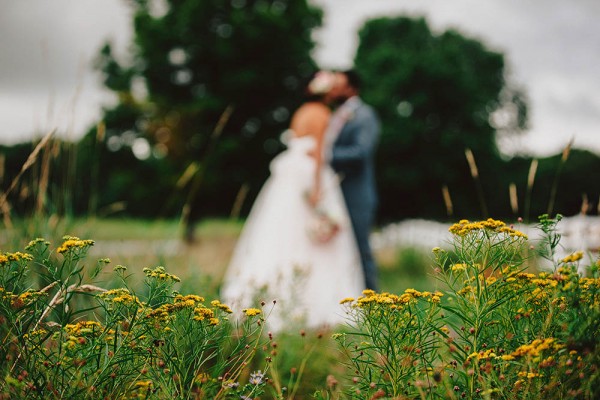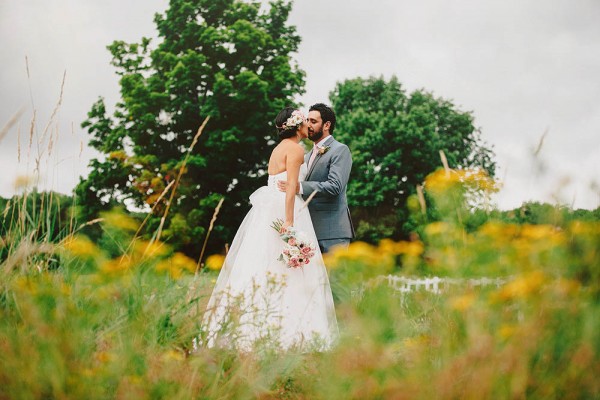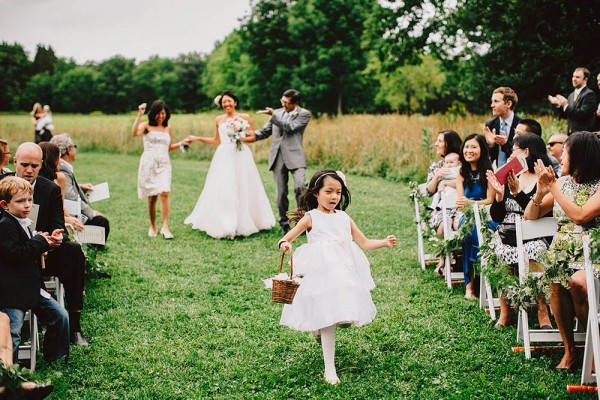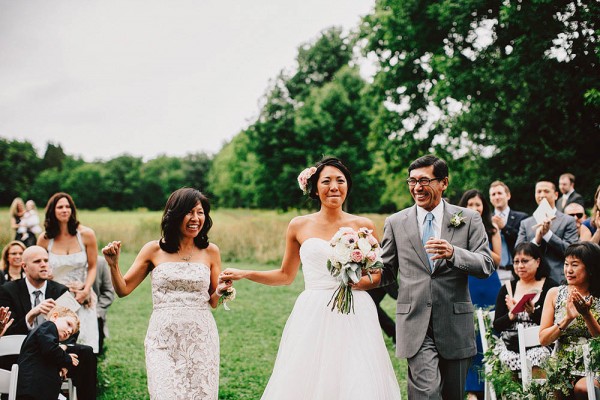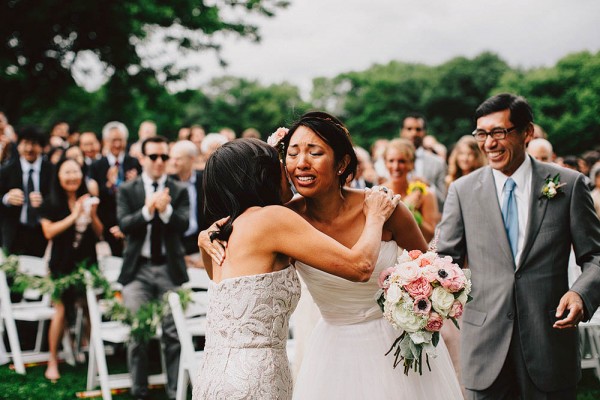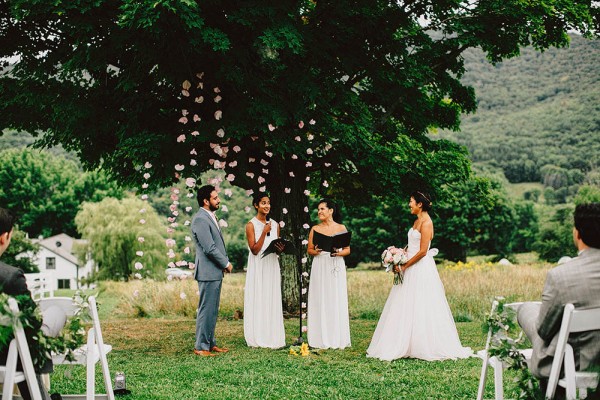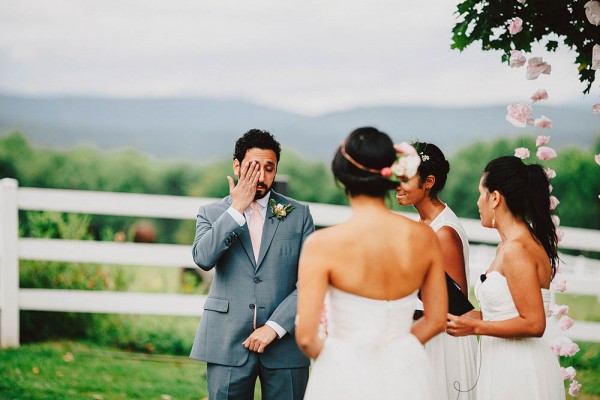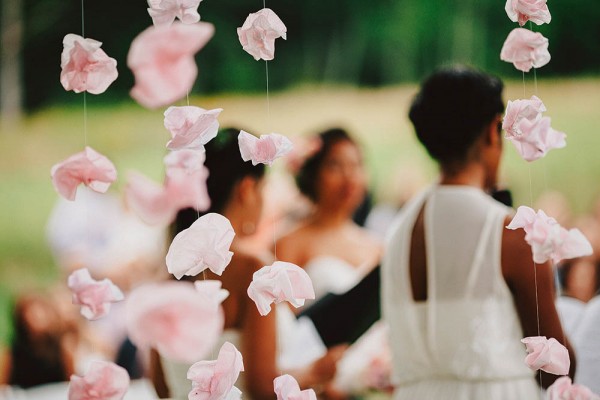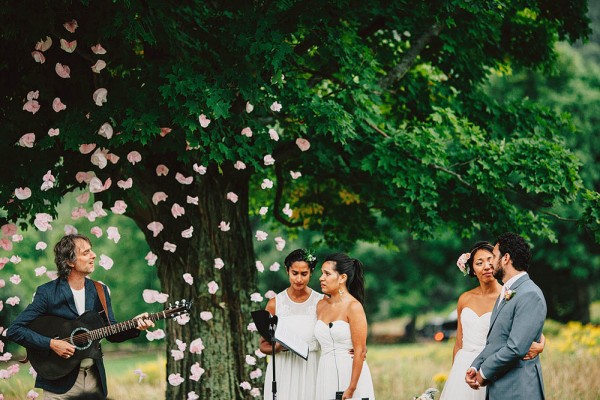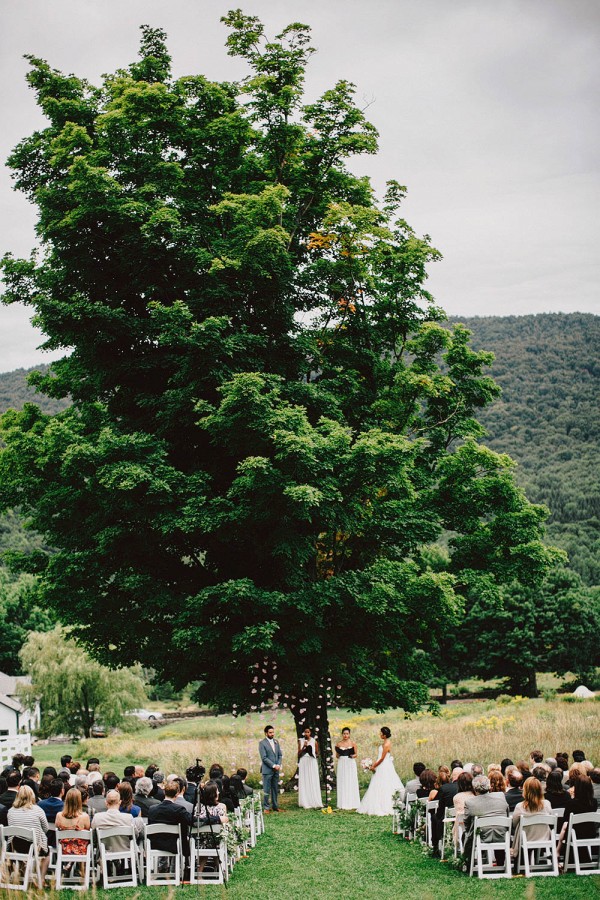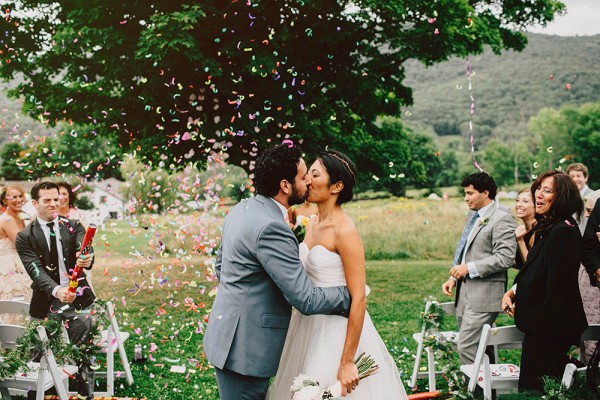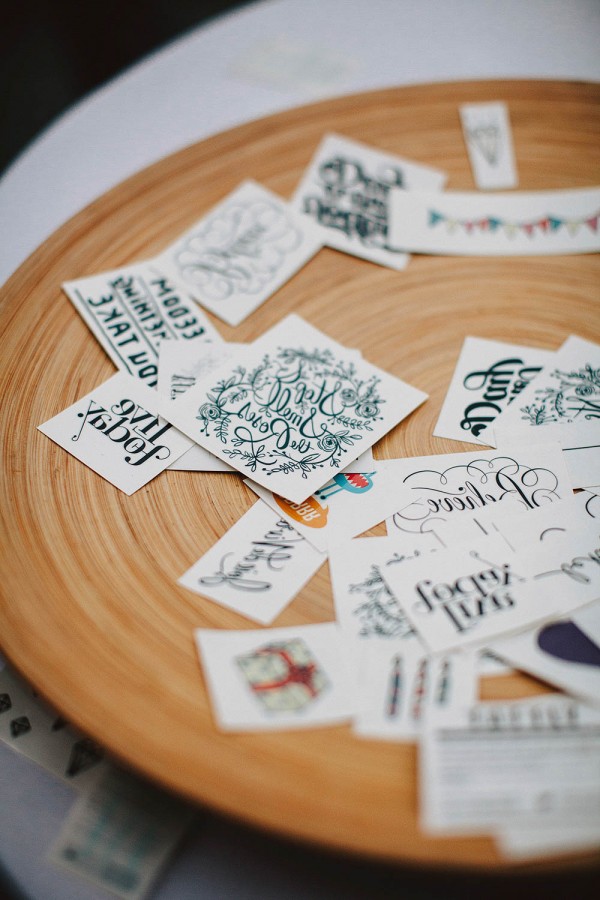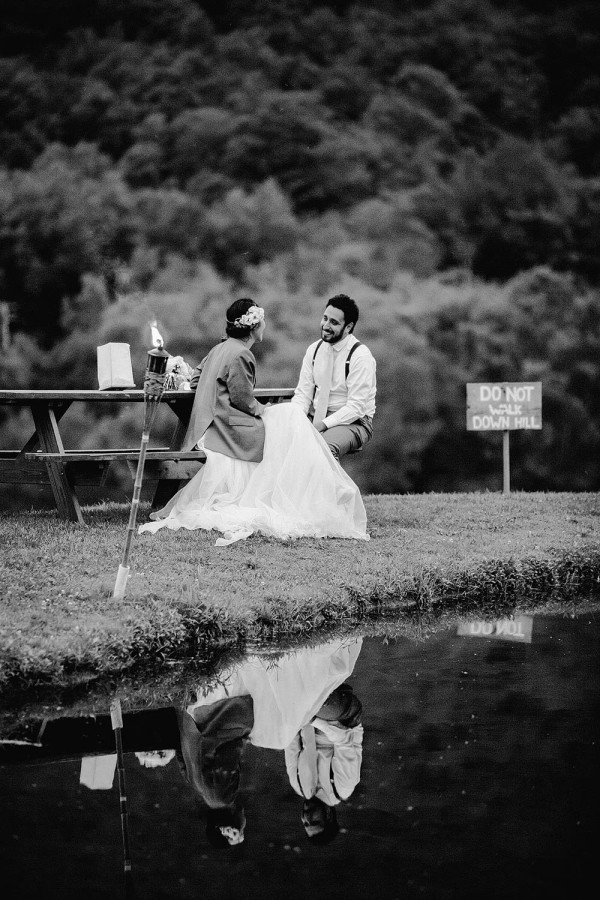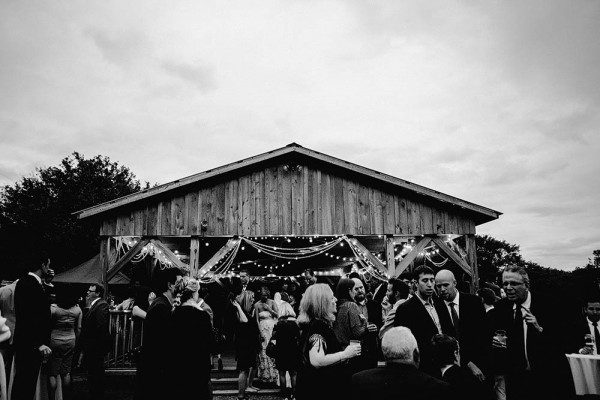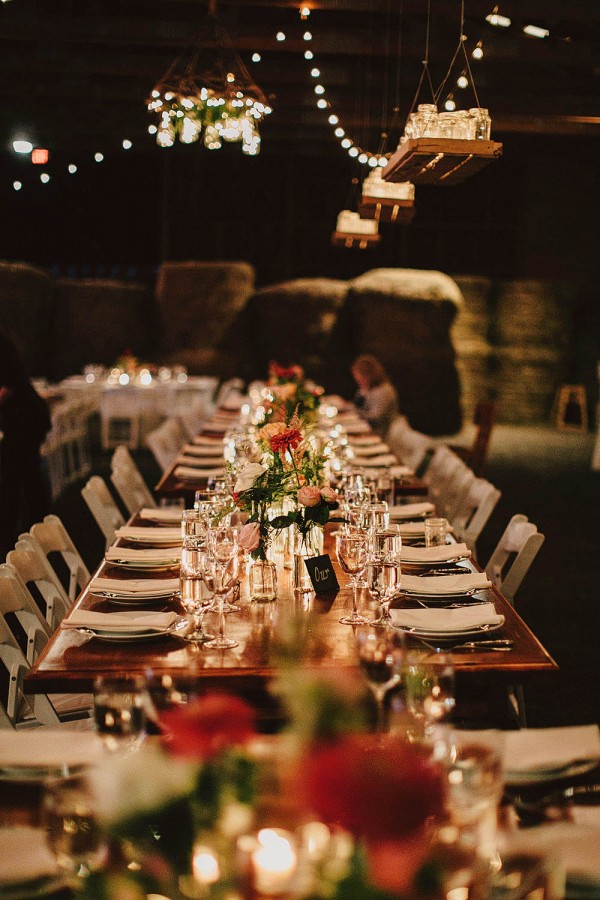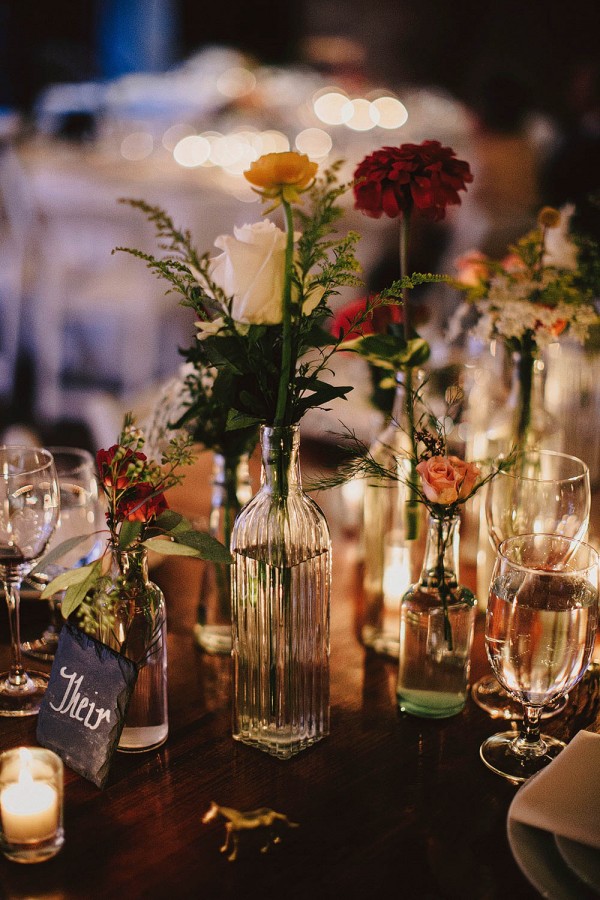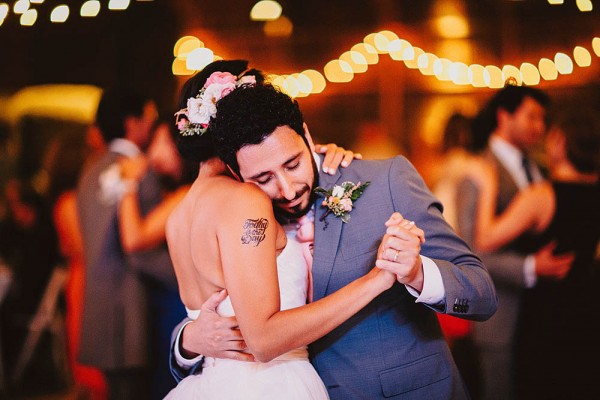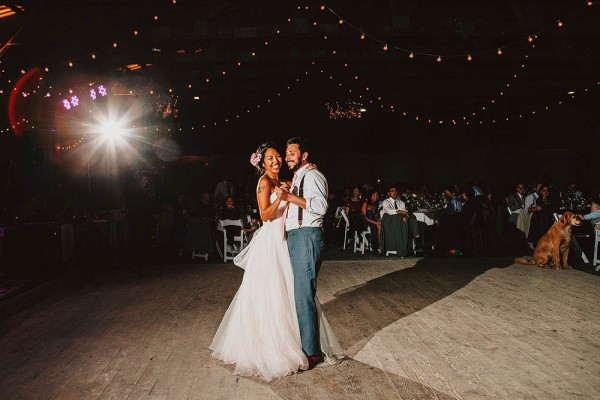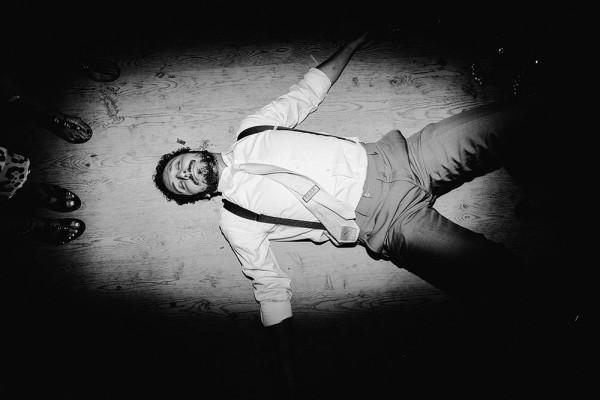 The Moments:
Kim: My favorite moment was walking into the barn (reception area) and seeing all my loved ones, all in the same place. That's something that will probably never happen again, and I felt so lucky — my life felt so full at that moment.
Ian: Sorry, it is too hard to pick one. During the ceremony, we had a moment of silence for loved ones who had passed away. My father died 2 years ago in a tragic accident, and as I thought of him, a flock of geese flew overhead in beautiful formation; that was really cool and beautiful. I loved it when Kim & I had a private moment after the ceremony to catch our breath and connect–it was special to have that time alone amidst all the hustle. Finally, I loved it when, at 2 in the morning, while my friend Matt was DJing and we had turned off most of the lights in the barn, I looked around and saw 100 or so people still up and dancing and hundreds of glowsticks flying through the air. I knew at that moment that we had thrown a great party.
The Couple Recommends:
We loved Lev Kuperman, he is an amazing photographer who captured the day wonderfully; we loved our caterer–Oriole9–they were so accommodating and let us personalize our menu exactly how we wanted it–9 different appetizers, 3 different homemade ice creams, a midnight snack, etc. They said yes to everything; The Heathens are also the best band, but they don't often do weddings. They were incredible!
The Wedding Team:
Photography – Lev Kuperman
Event Planning – Lydia Castiglia
Venue – Stone Tavern Farm
Floral Design – Catskill Flower Shop
Catering – Oriole9
Live Music – The Heathens
Videography – Fredrick Soo
Invitations – Lion in the Sun
Wedding Dress – Kleinfeld
Groom's Apparel – Bindle and Keep
Transportation – Rolling V Charters
A big thanks to Lev Kuperman for sharing Kimberly and Ian's special day with Junebug. For more farm wedding inspiration, be sure to check out Carrie and Ronnie's country wedding in Kentucky.