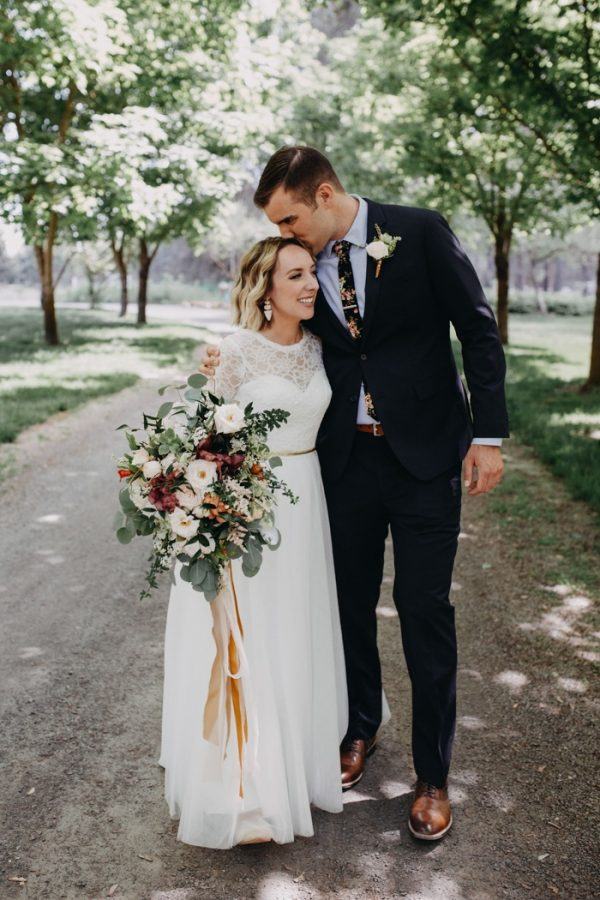 If you're looking for idyllic garden wedding inspiration, look no further than Julia and Clifford's wedding at Belle Gardens! Using a unique color palette of peach and copper tones and floral-forward décor, they tapped into and enhanced the natural elegance of the venue while also adding their own personal flair. From the balloon-lined ceremony aisle to the yard games, and even Julia's elegant yet relaxed style, all of the details truly spoke to the couple's laid-back personalities. They even ditched the "typical" wedding day menu for homemade pizzas, donuts, and craft beer. Kat Skye Photography did an incredible job capturing every dreamy moment of this garden wedding!
The Couple:
Julia and Clifford
The Wedding:
Belle Gardens, Deer Park, Washington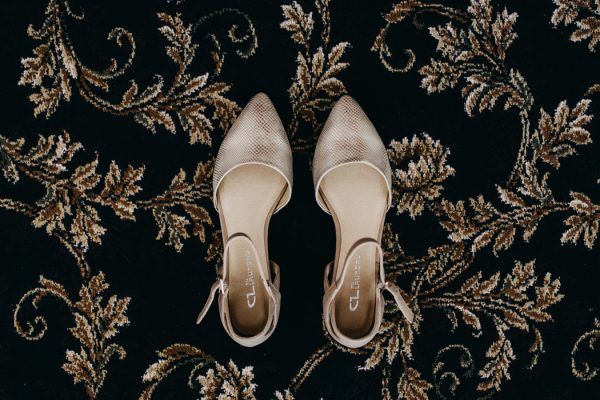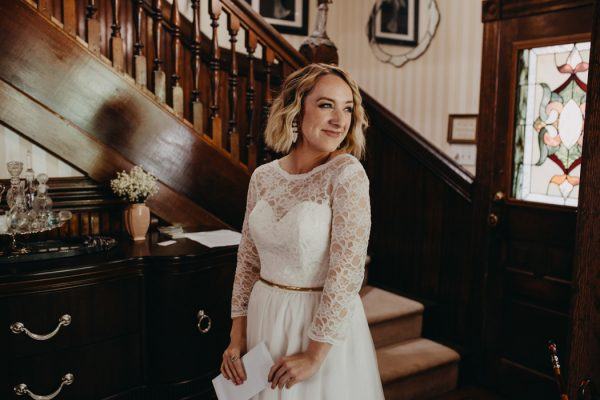 My style inspiration was comfort! I wanted to feel beautiful but also be able to spend the day feeling completely comfortable in my own skin – and that meant finding a dress that allowed for both. I actually found my dress for $200 at a bridal shop and then added the lace sleeves, which was my favorite part of the dress. I also wore a sapphire ring that belonged to my great aunt (who shared the same birthday as me) who provided me with so many life opportunities, including helping me with college and giving me chances to travel. I wanted to honor her and her memory.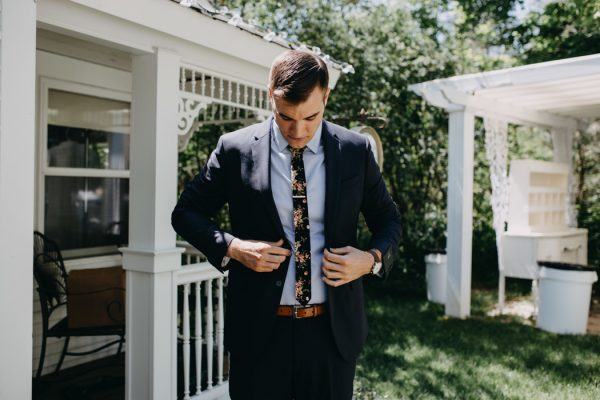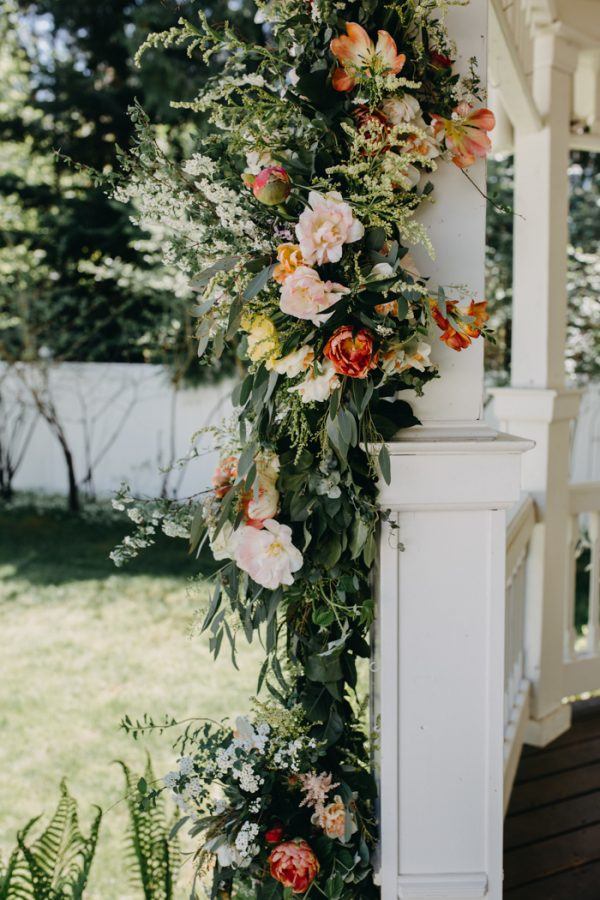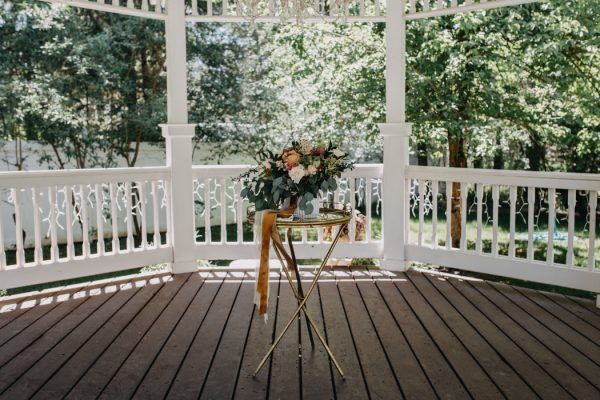 I gave Clifford a list I had written five years prior (before ever meeting Clifford) of about 20 things I promised someday I would find in a partner. They were things like, "Someday I'll be with my best friend," and "Someday I'll be with someone who thinks I'm funny." And Clifford fit every single one of them! That was really special for me to be able to give him – especially after five years!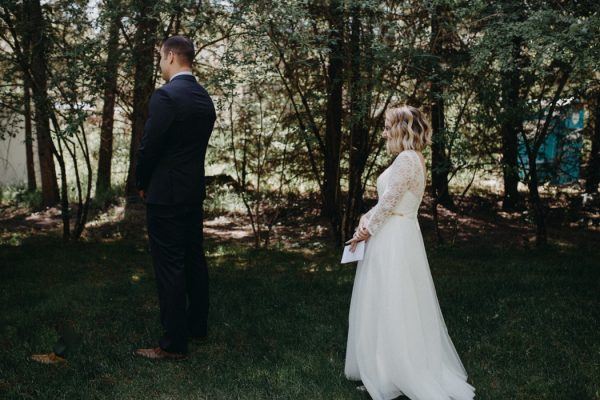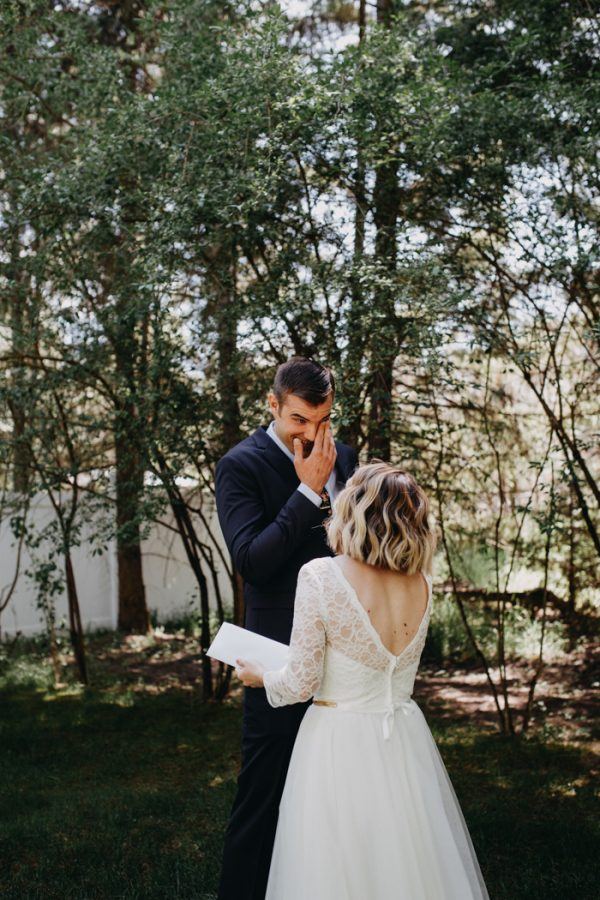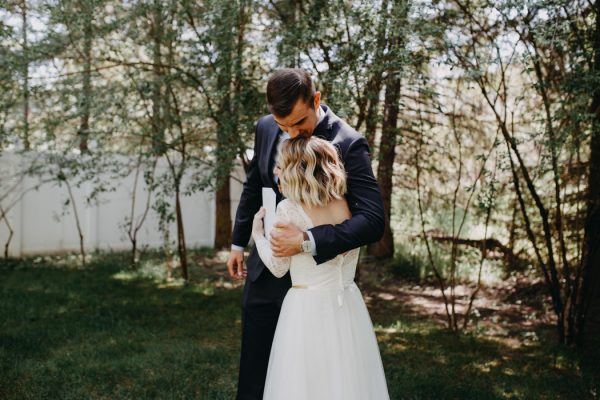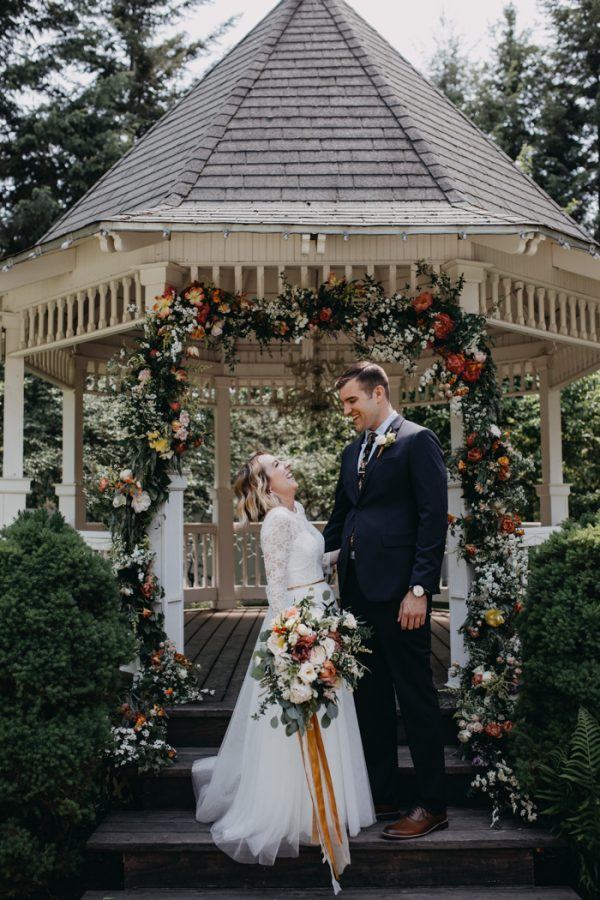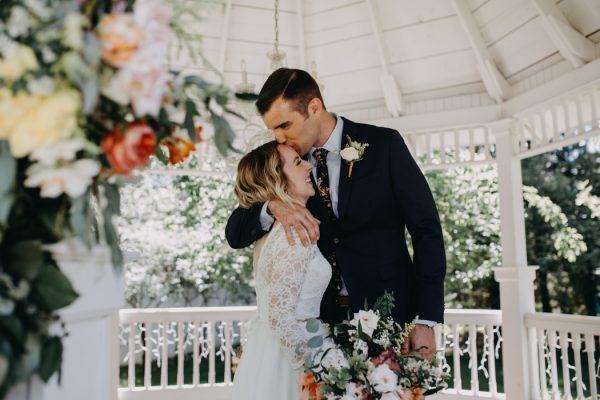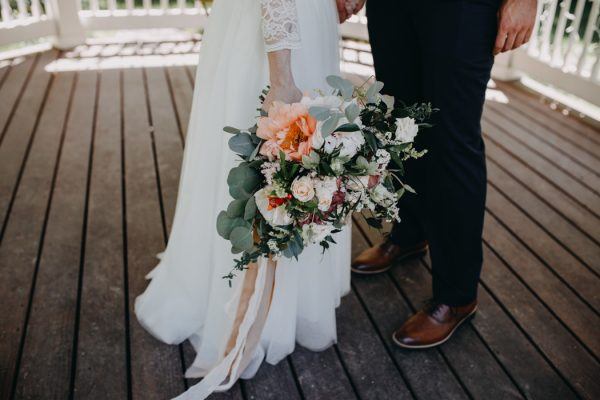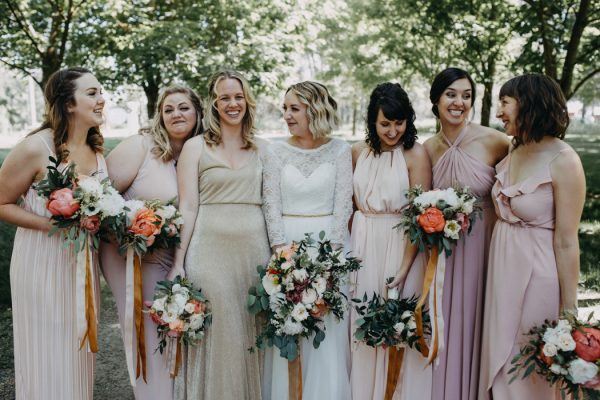 SHOP THIS LOOK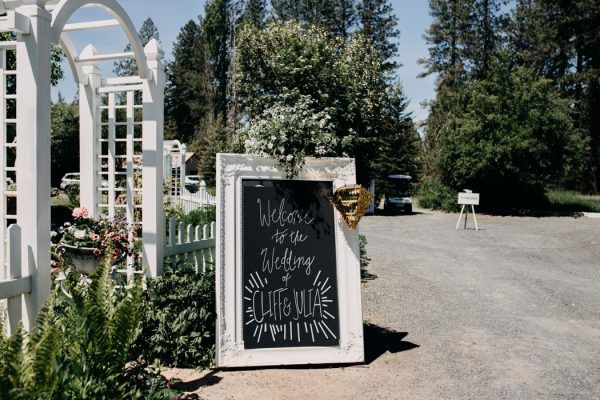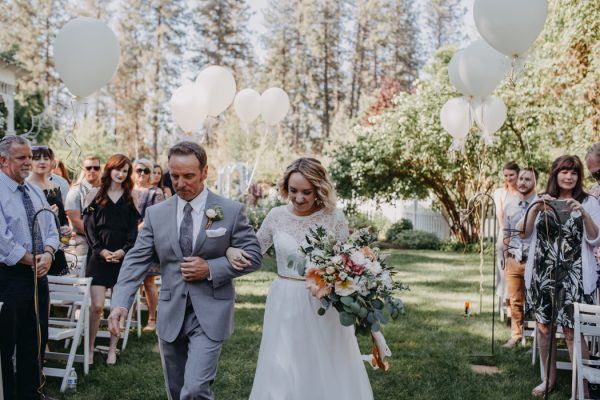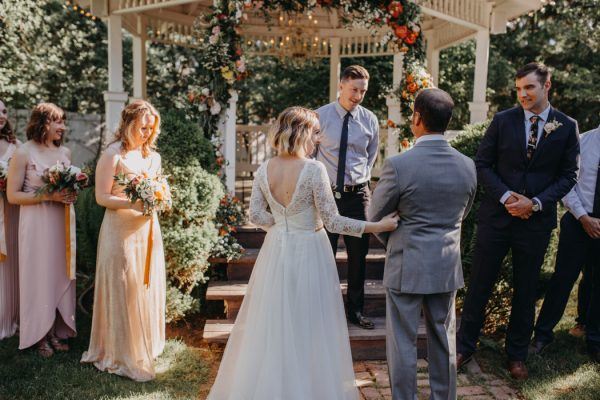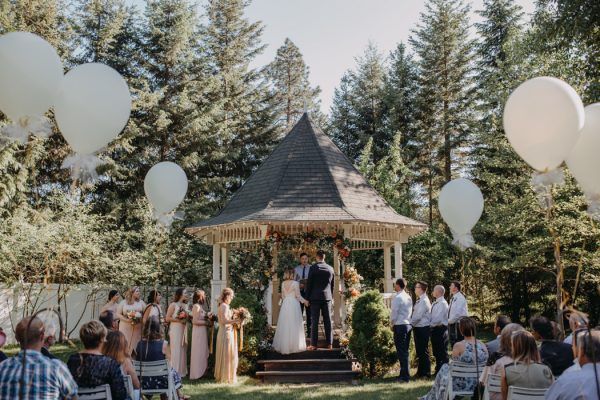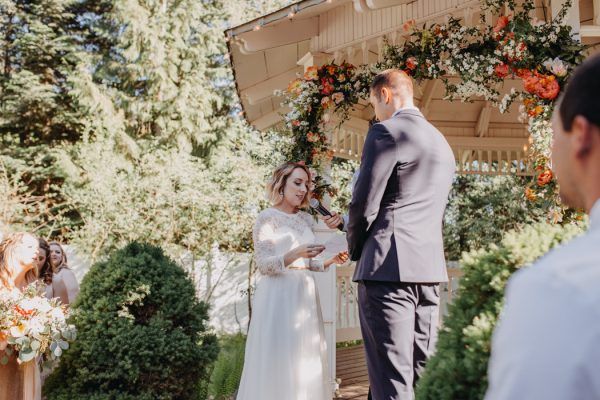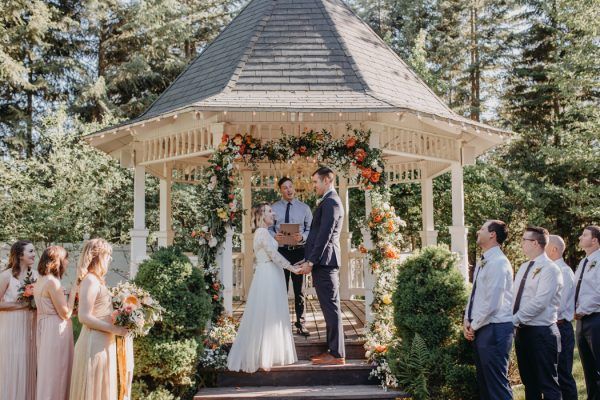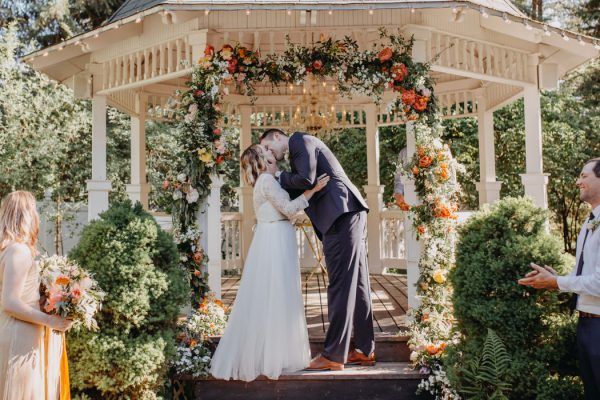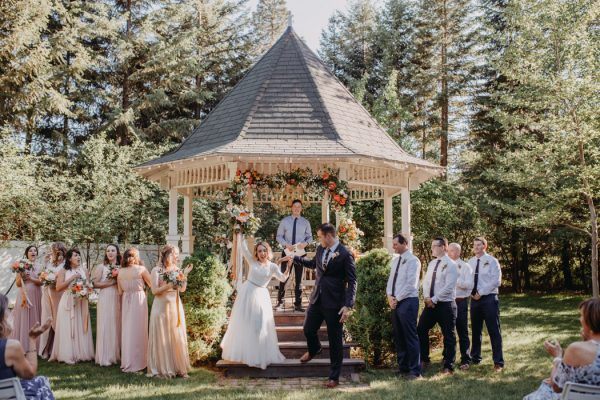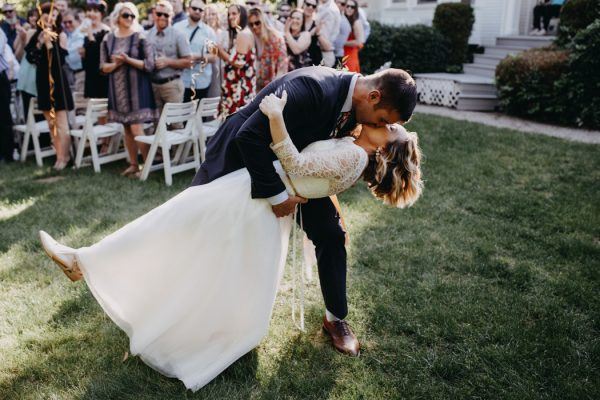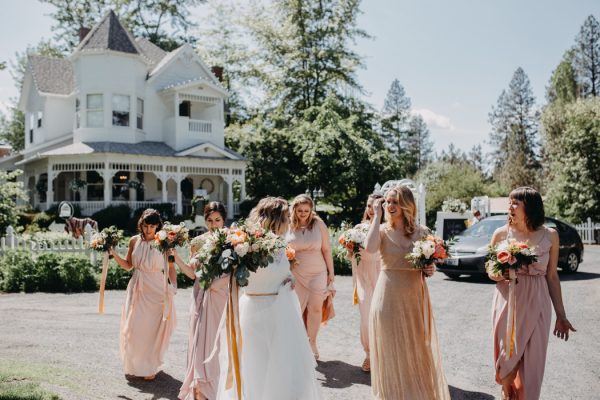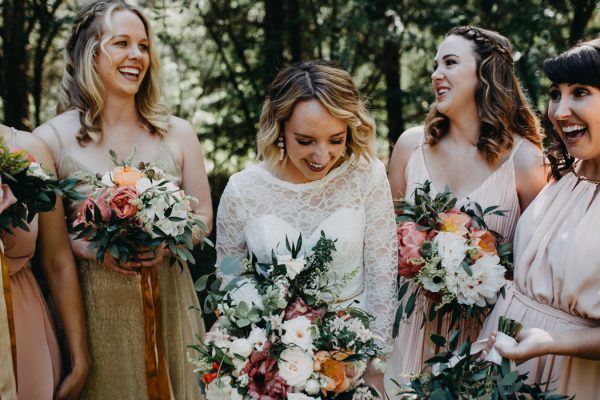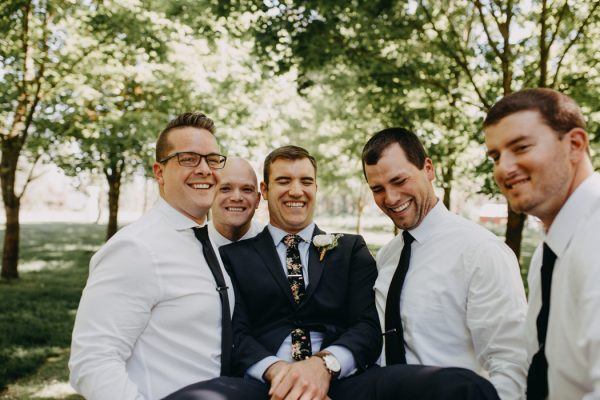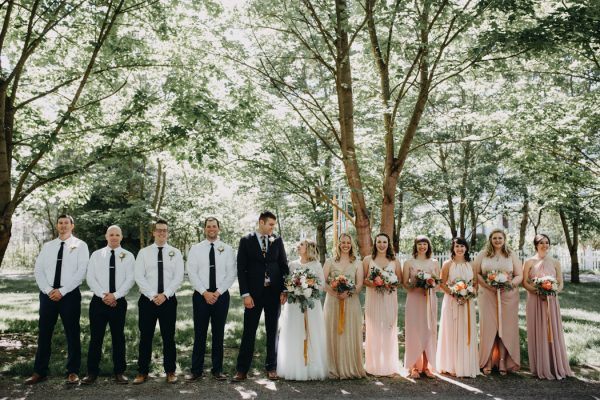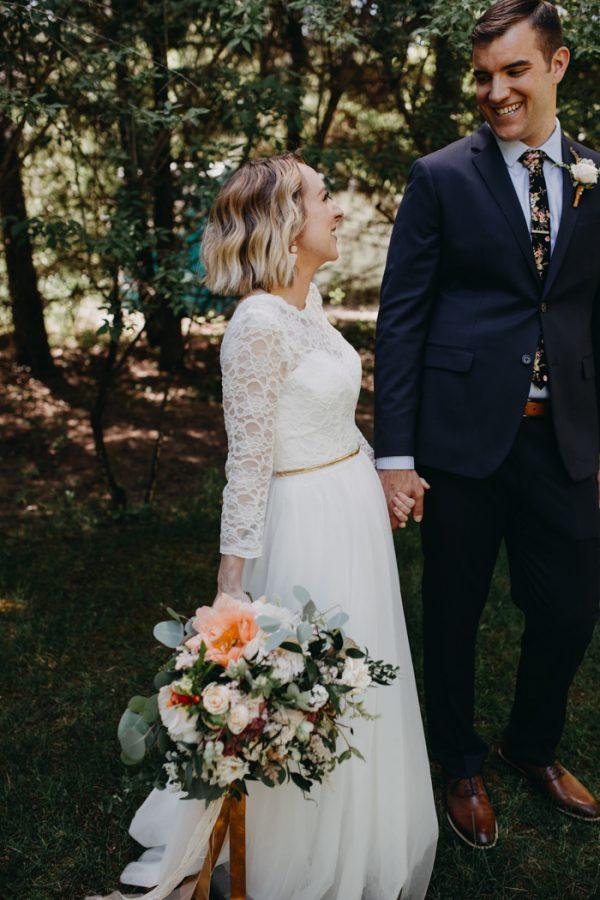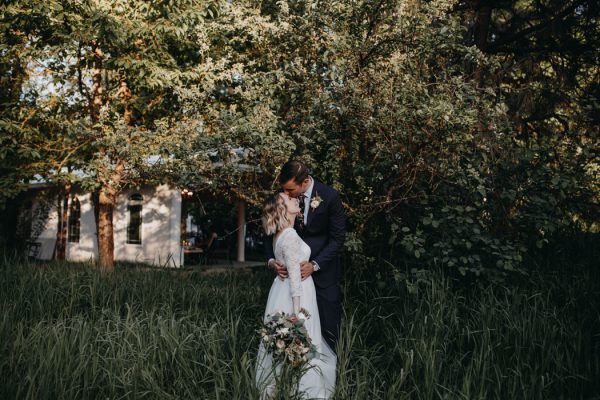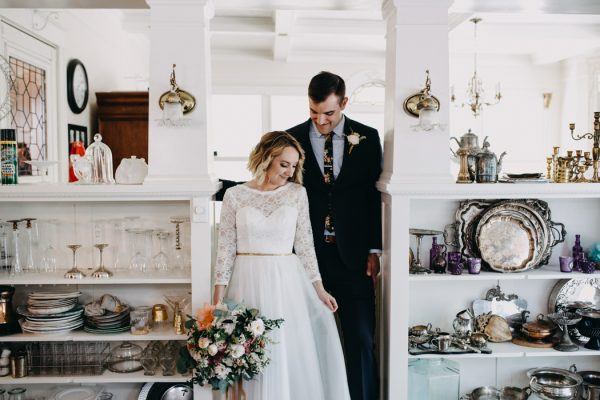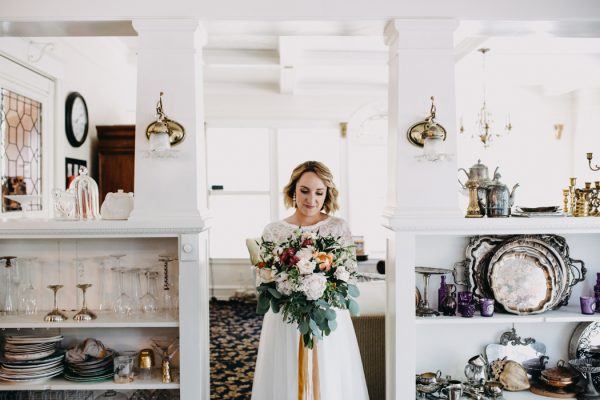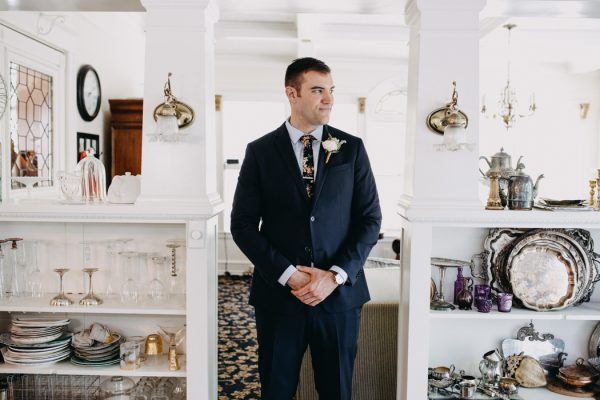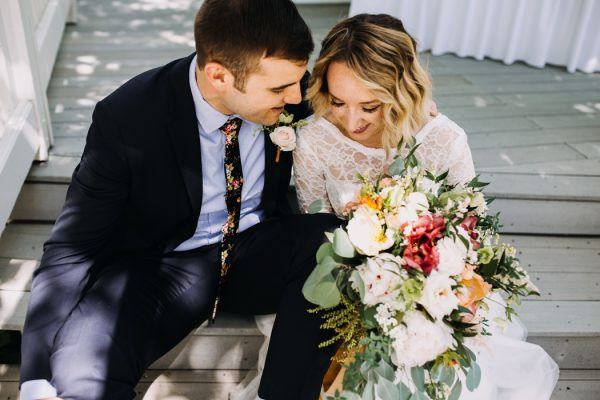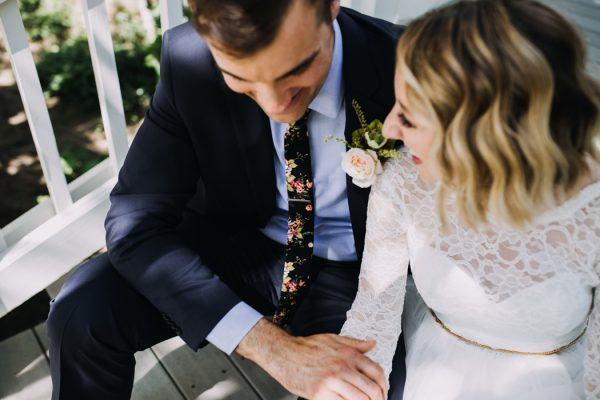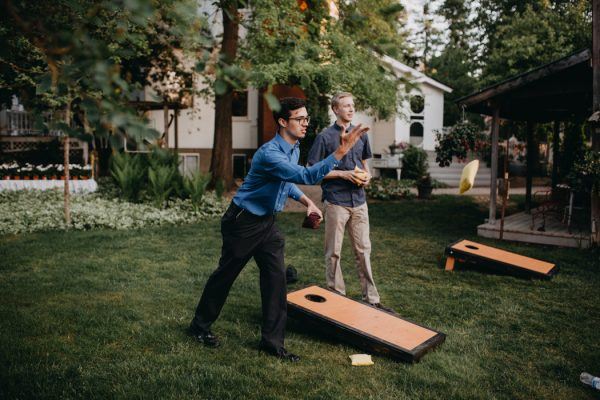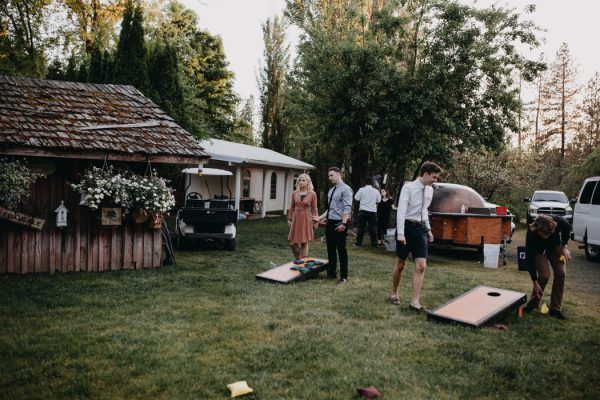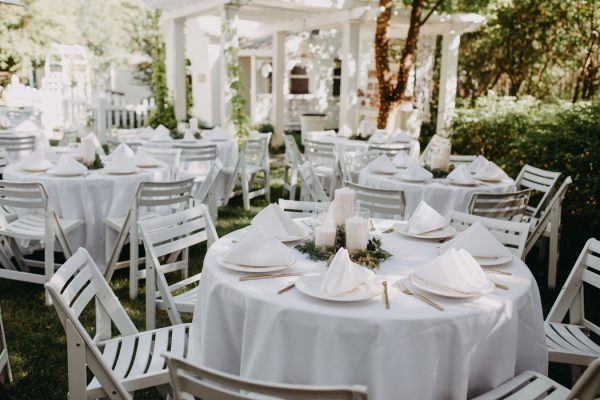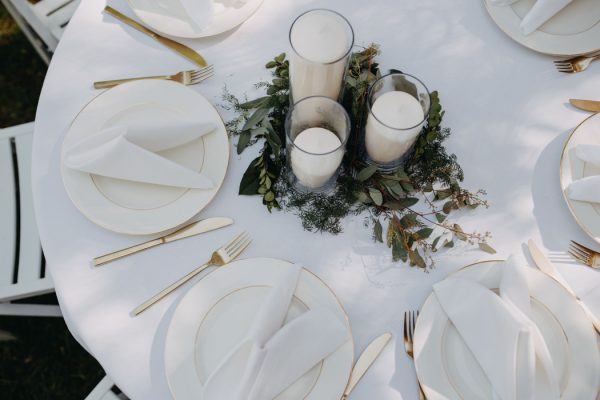 There are thousands of options for every piece of your wedding, it can be easy to get overwhelmed with choices. I found myself making choices about something, then seeing something even more cool online, and second guessing myself. Don't second guess yourself – choose what makes YOU happy. There will always be hundreds of choices for cake flavor, flowers, dress design, etc. There are endless ways to have a wedding. Be present to the wonderful things YOU chose.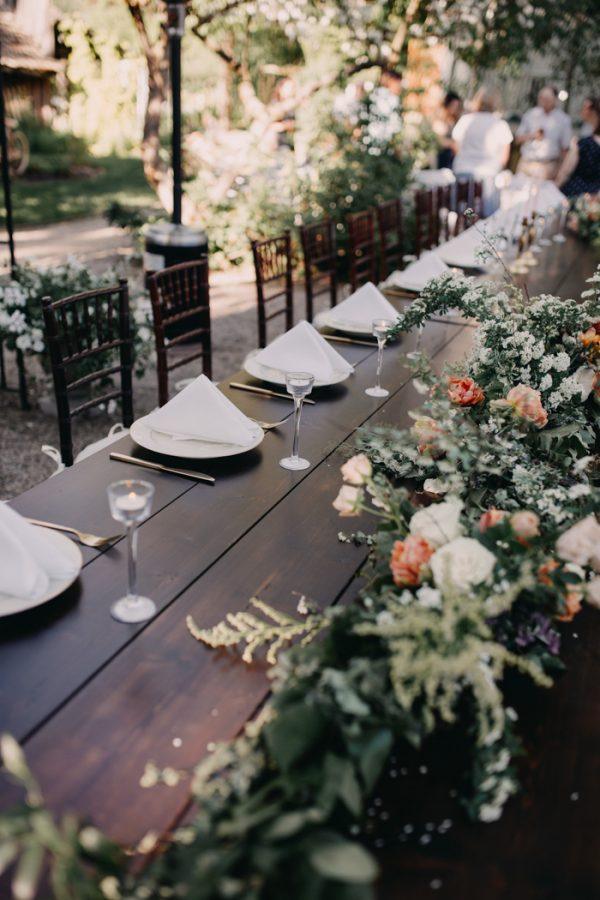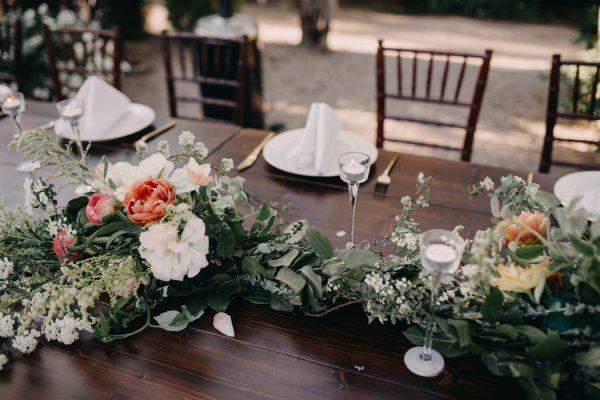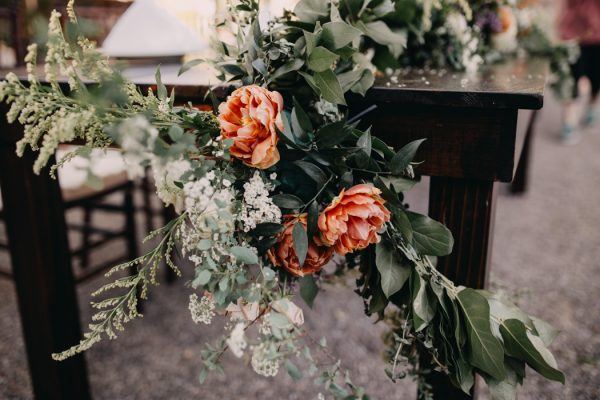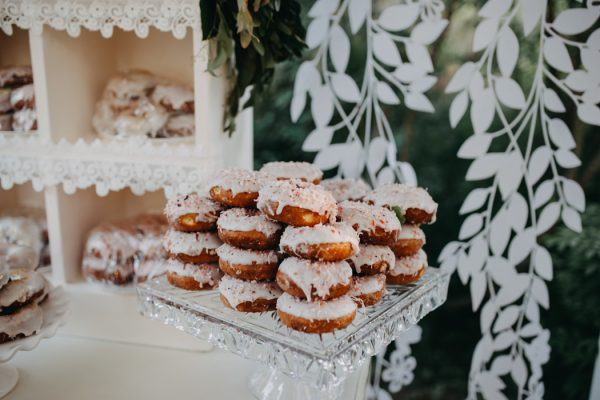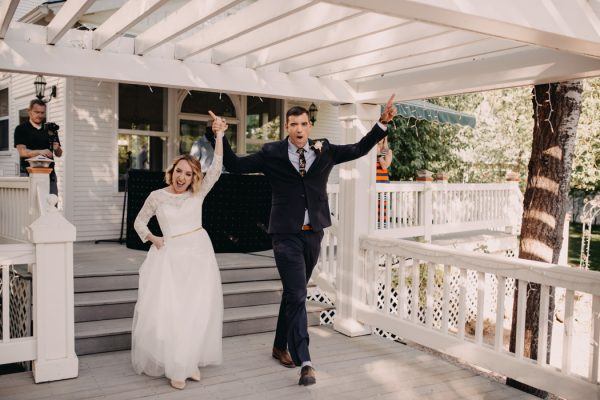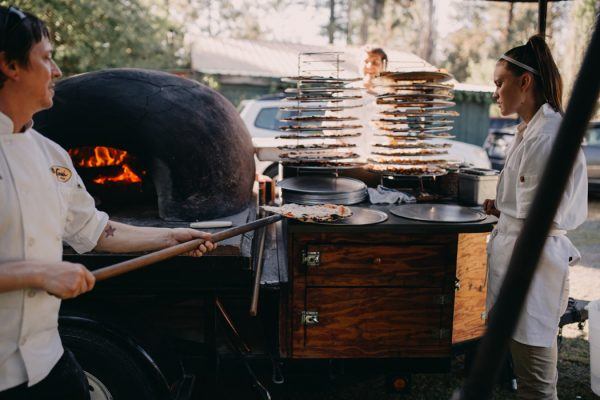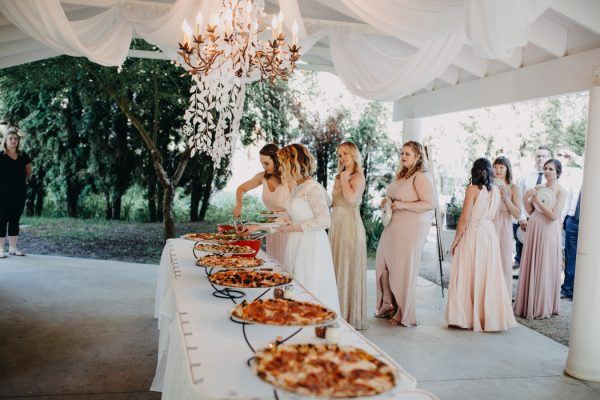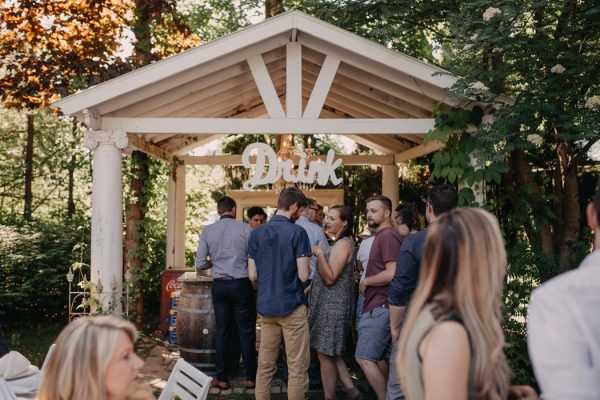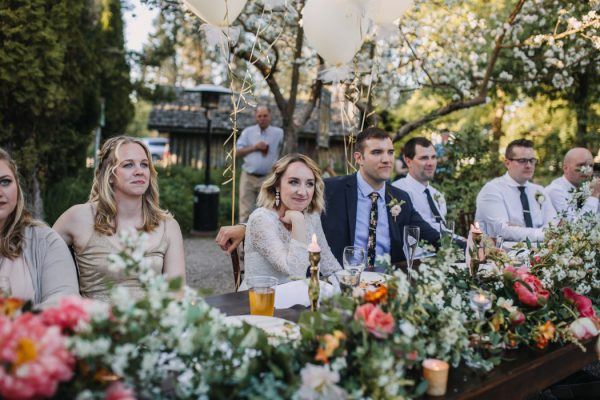 One of the most memorable parts was our first dance. We didn't really have a song that was "our song," so I chose the song that Luke and Lorelei first dance to in Gilmore Girls when they attend Luke's sister's wedding, because what could be better than that? Throughout the dance, we just talked and laughed and were able to revel in that we were now married. Our wedding was outside, so during our first dance the sun was setting and there was this beautiful, golden glow on the dance floor. It was a perfect moment.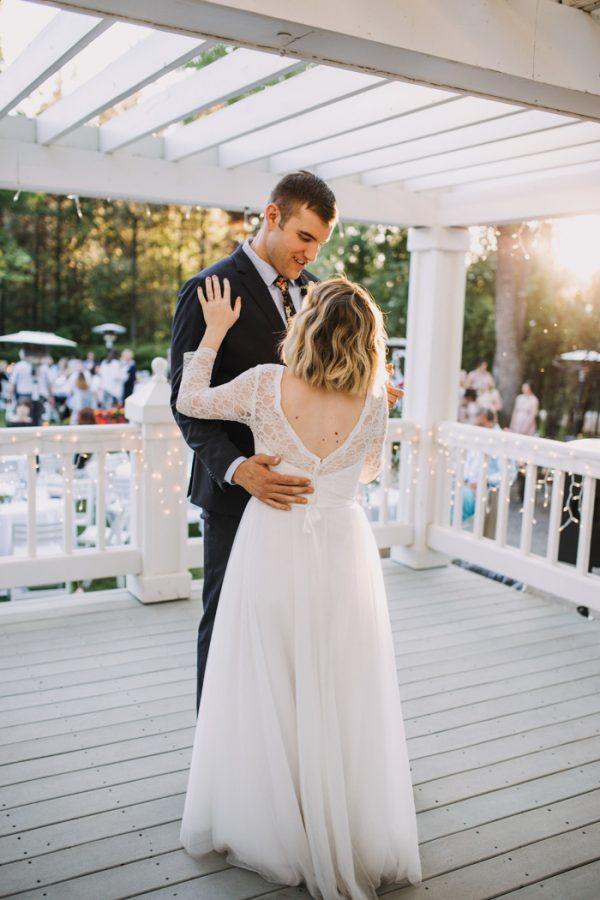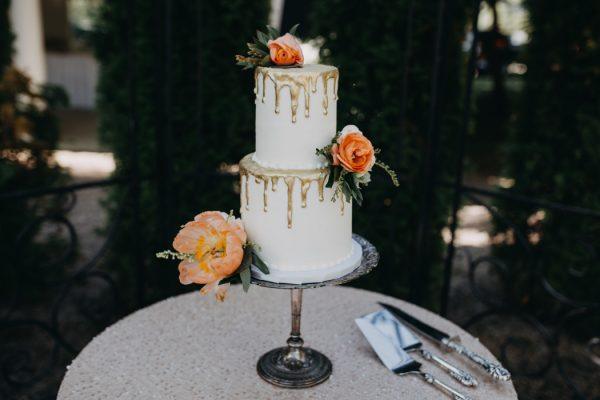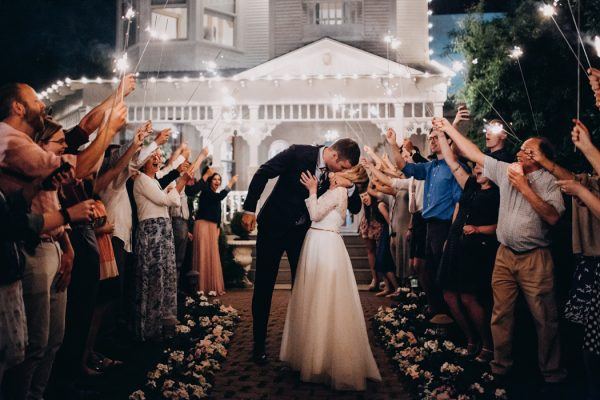 A heartfelt congratulations to Julia and Clifford, and an extra big thanks to Kat Skye Photography for sharing this lovely wedding with Junebug! Looking for more garden wedding inspiration? This UC Botanical Garden wedding is the epitome of laid-back glamour and offers great inspiration for DIY-savvy brides and grooms!