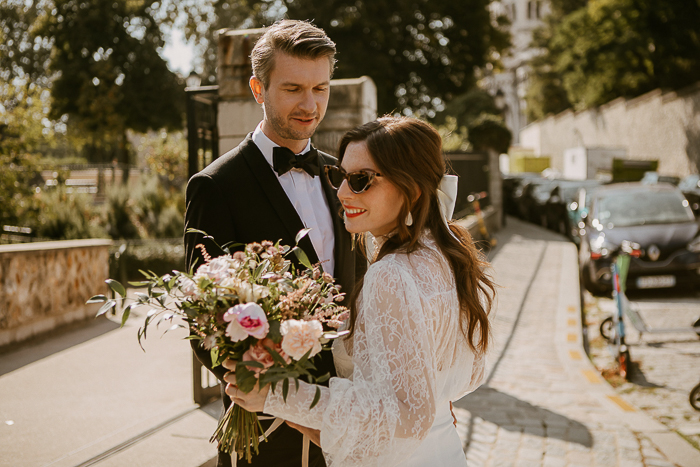 With its breathtaking views of the capital and Sacré Coeur, nostalgic architecture, cobblestone roads, beautiful cafes, charming backstreets, and endless kissing nooks—it's easy to see why Montmartre is arguably the most romantic and iconic part of Paris. Even climbing the stairs up to this neighborhood on the hill has something magical about it! That's why planner Julie of L'amour l'amour Paris and photographer Berivans World chose to showcase the character and whimsical charm of the neighborhood in this picturesque Parisian garden wedding inspiration shoot.
This stunning styled shoot is full of vintage details, gorgeous dusty-hued floral arrangements by L'usine à Pétales, and seriously romantic bistro vibes. In true Parisian fashion, the couple's dressed in effortlessly elegant attire—with Chloe looking incredibly chic in high-waisted crepe pants and a lace blouse with balloon sleeves by Galatée Couture and Maxime in a timeless black tux by L'apiéceur.
If you love the idea of exploring the alleyways and getting lost in the beauty of Paris with your spouse-to-be, scroll through and fall in love with these breathtaking photos by Berivans World.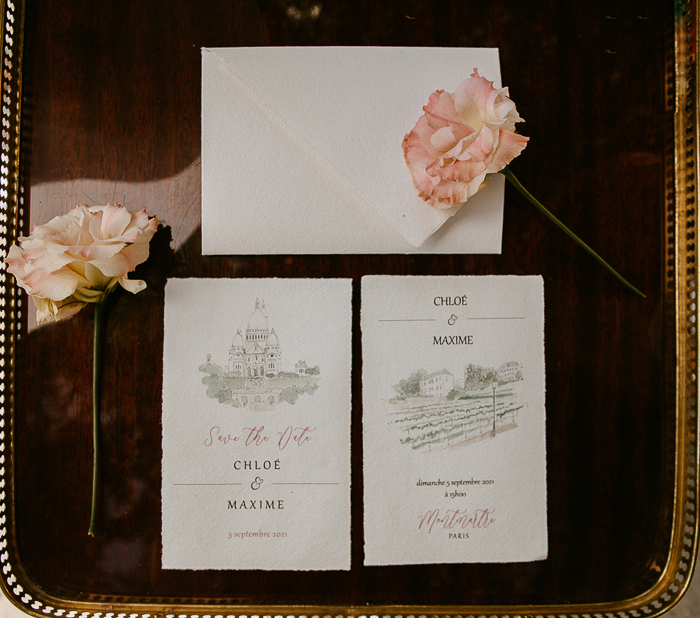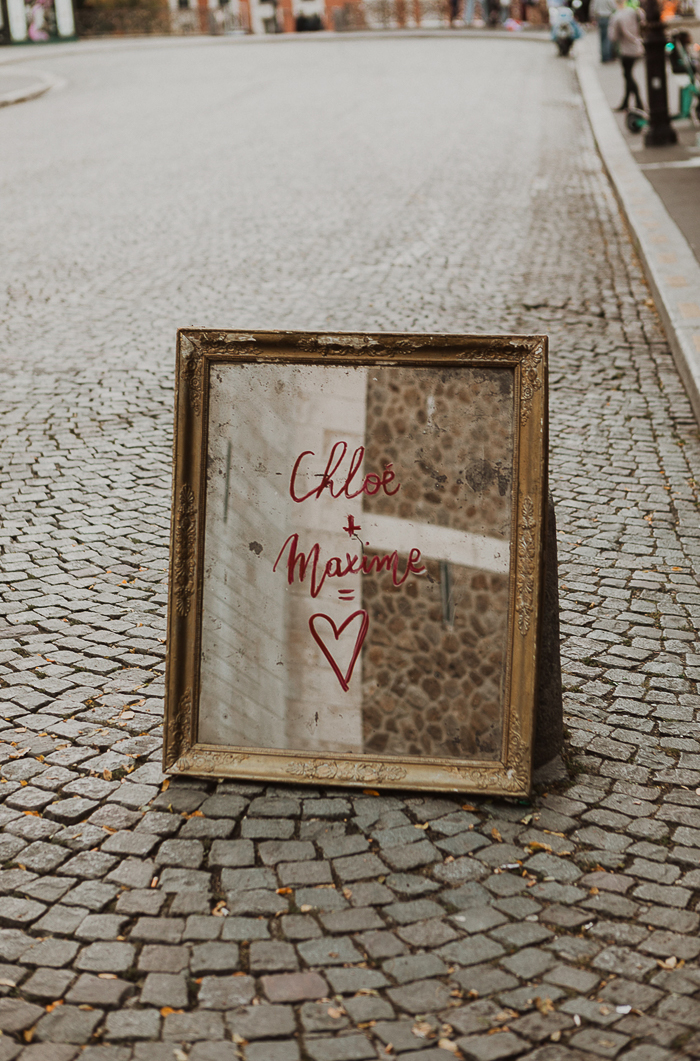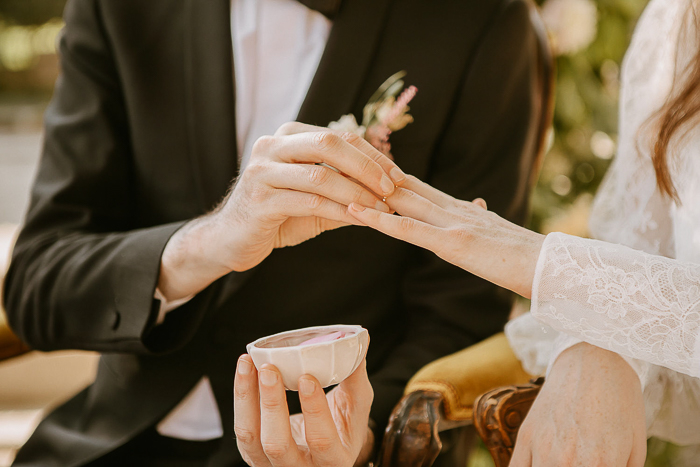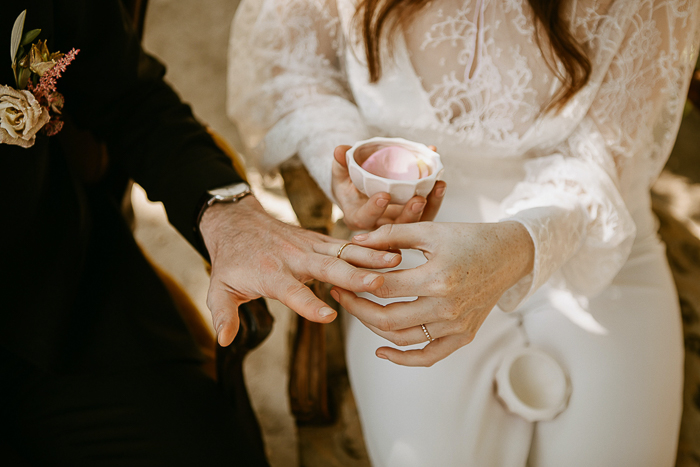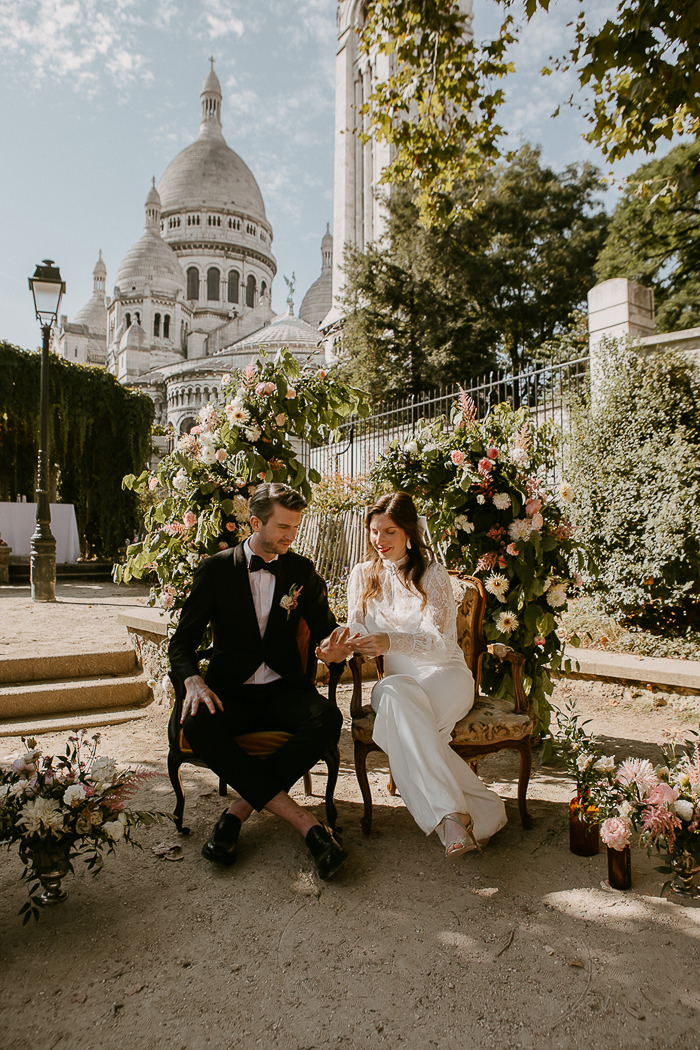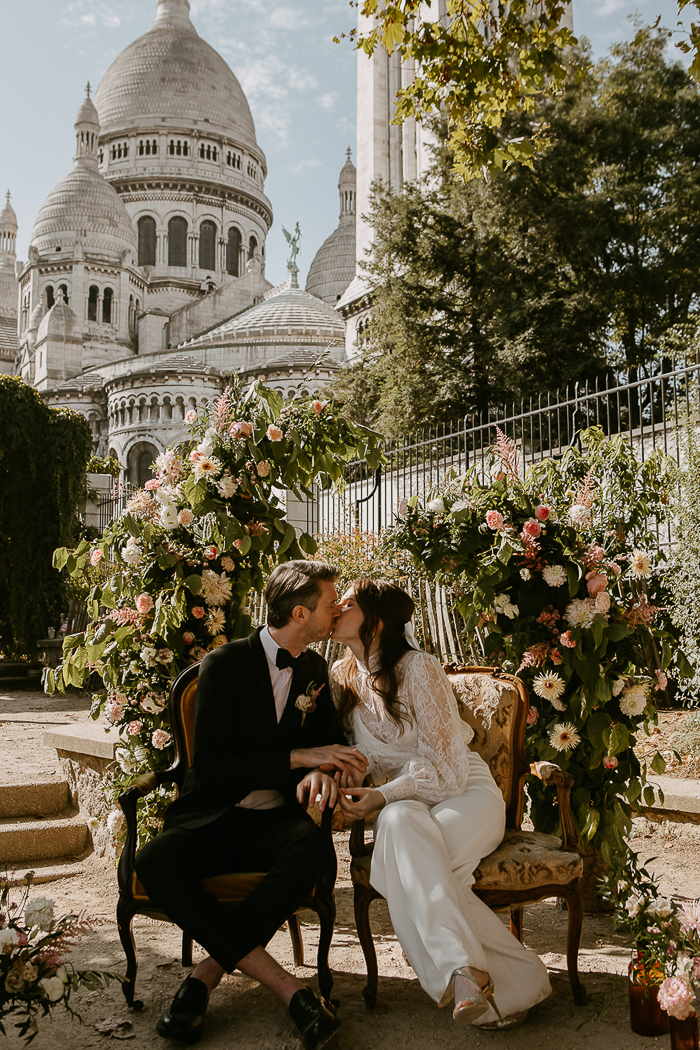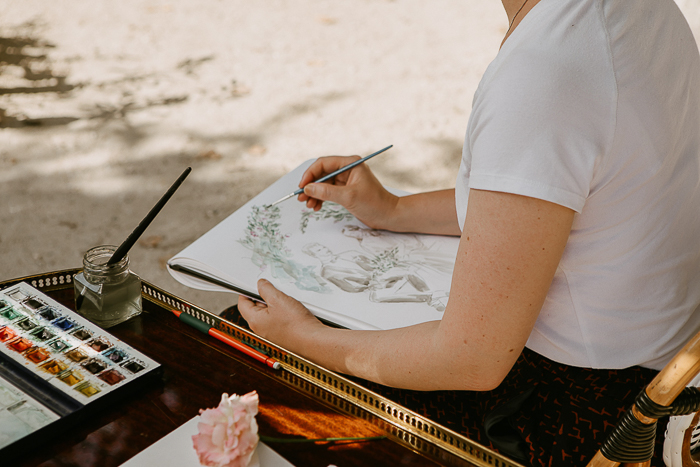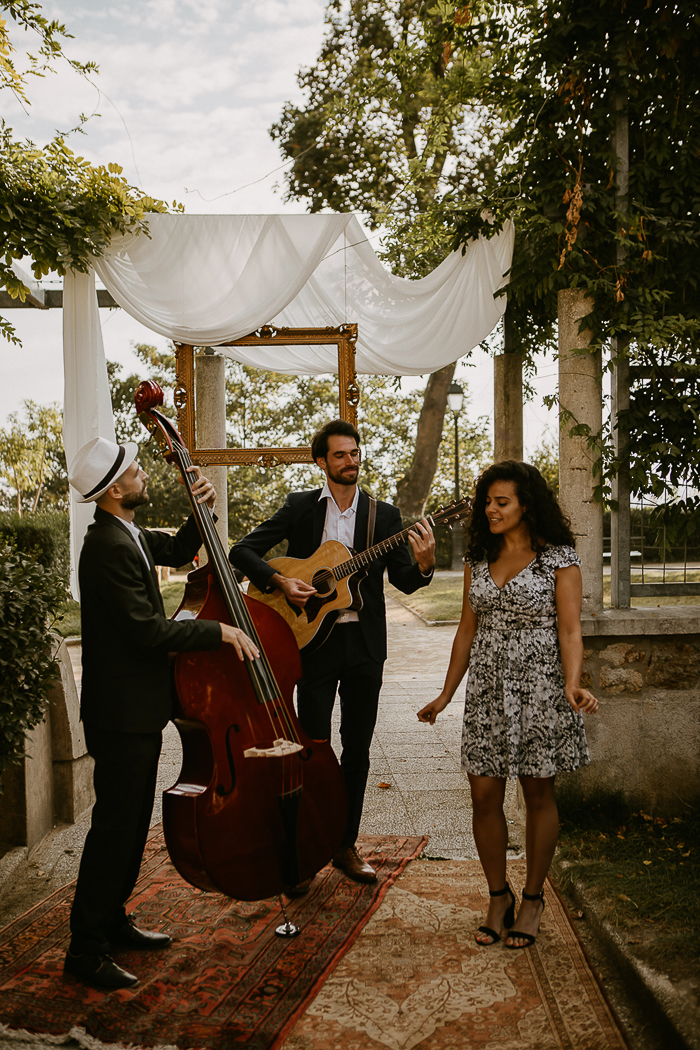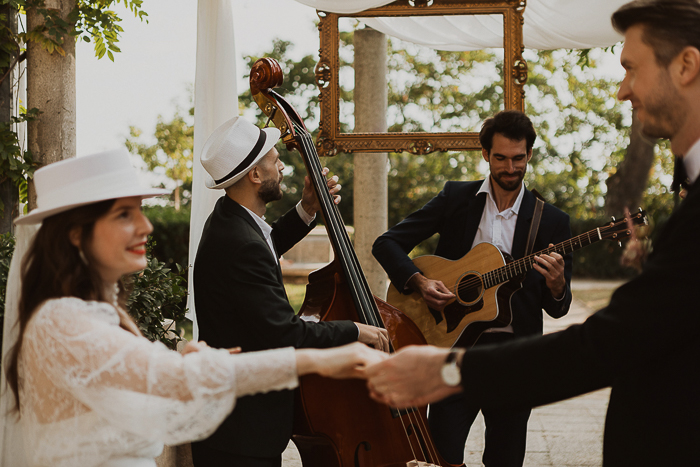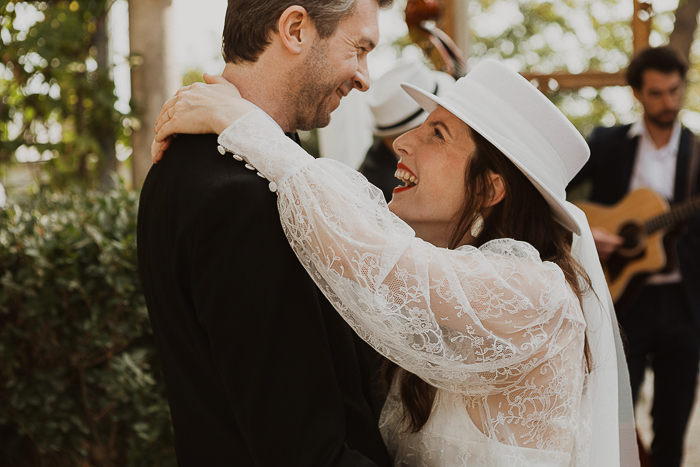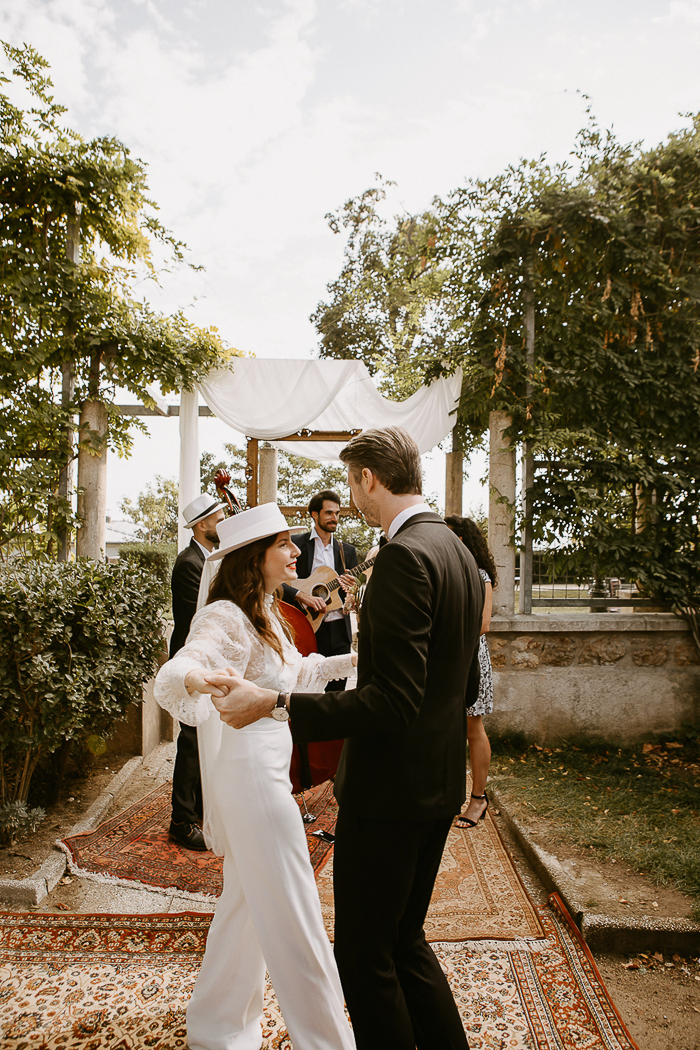 Shop similar hats: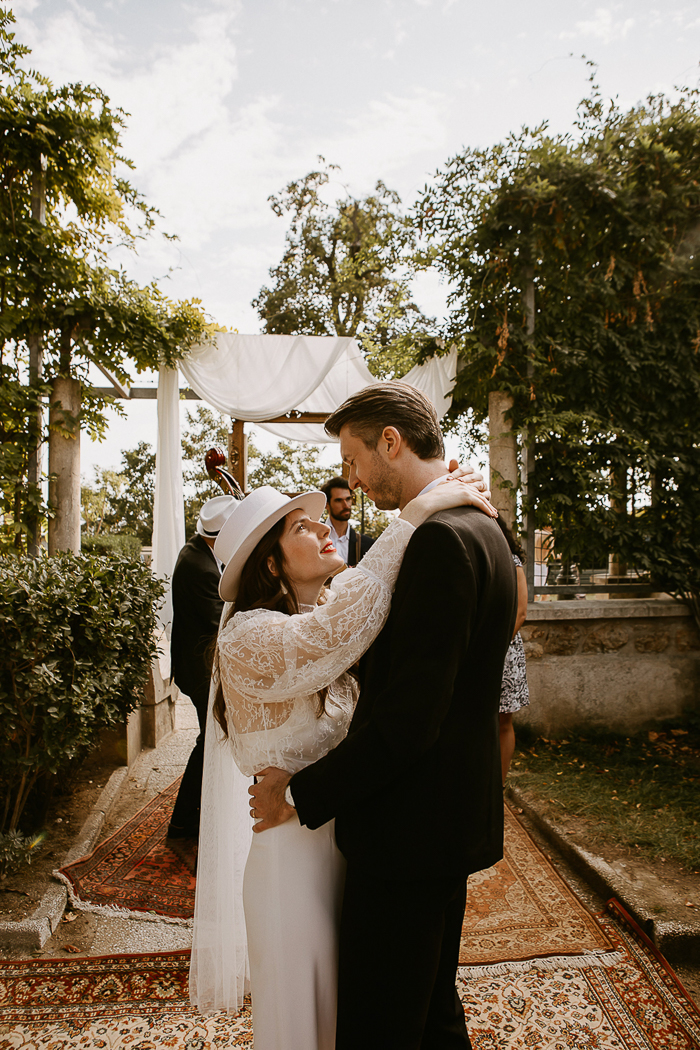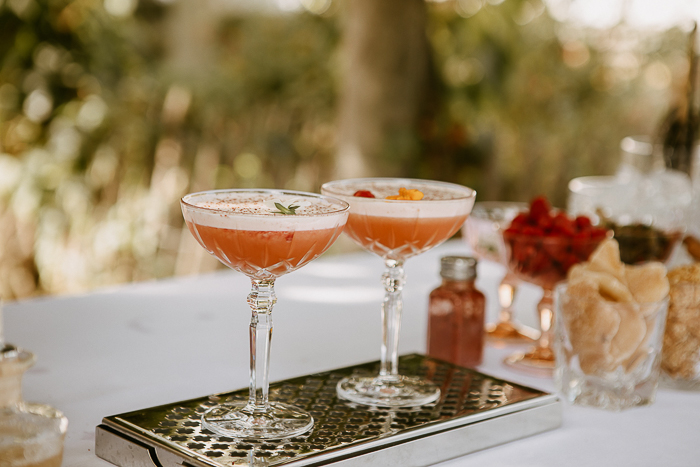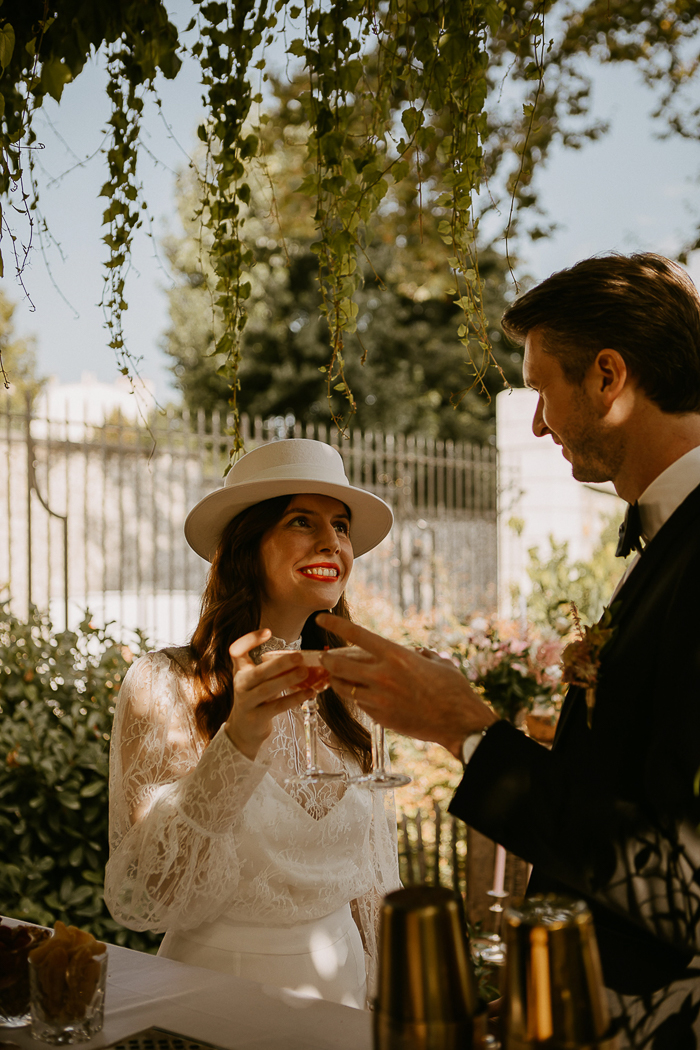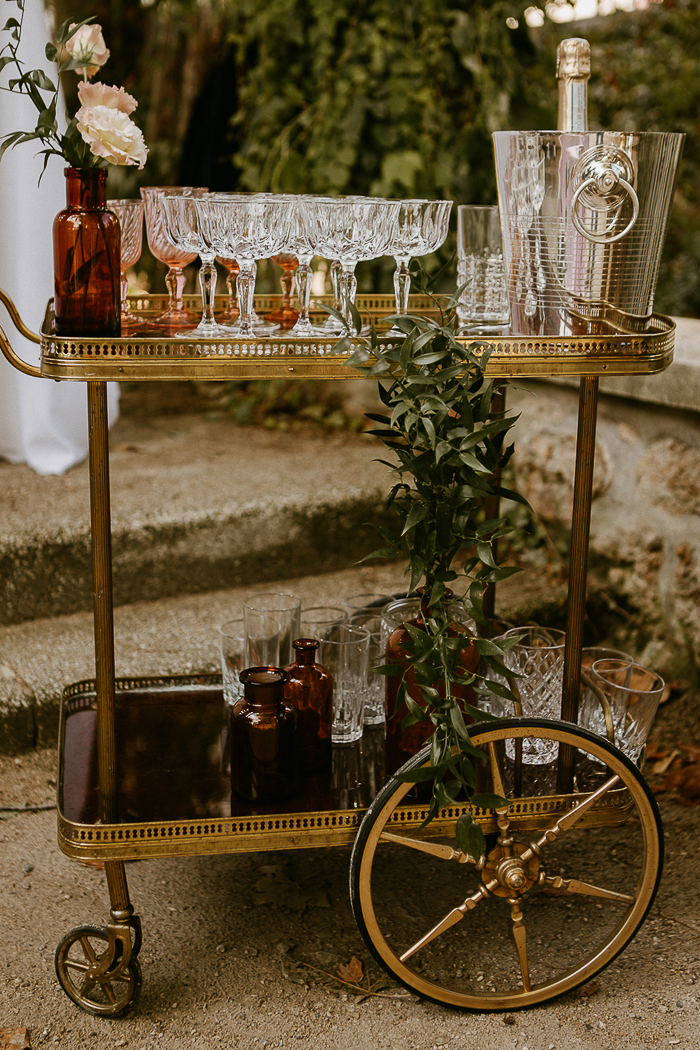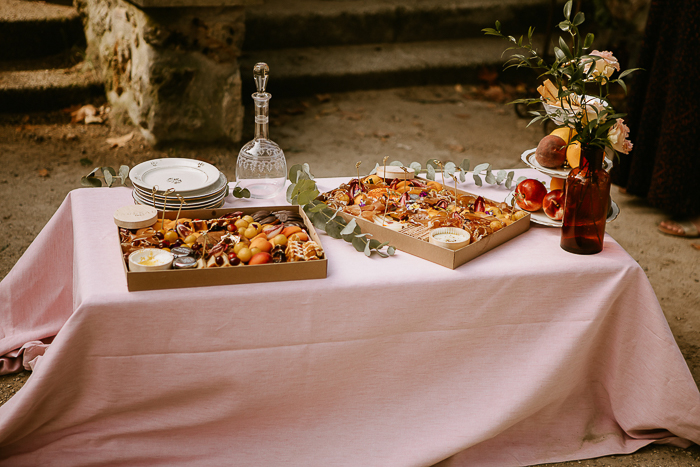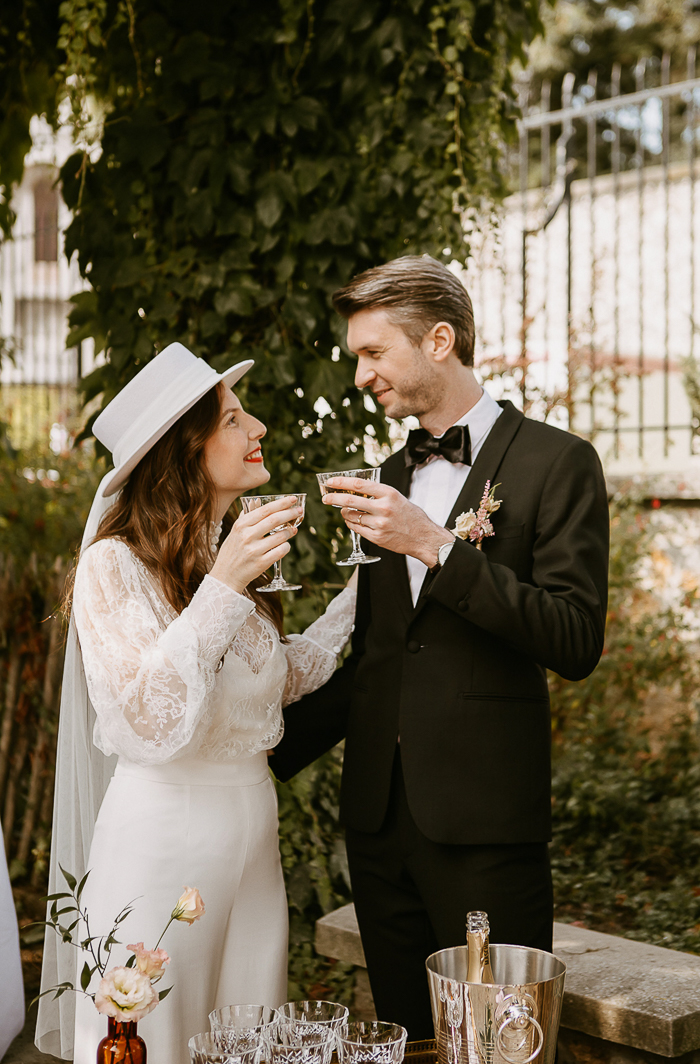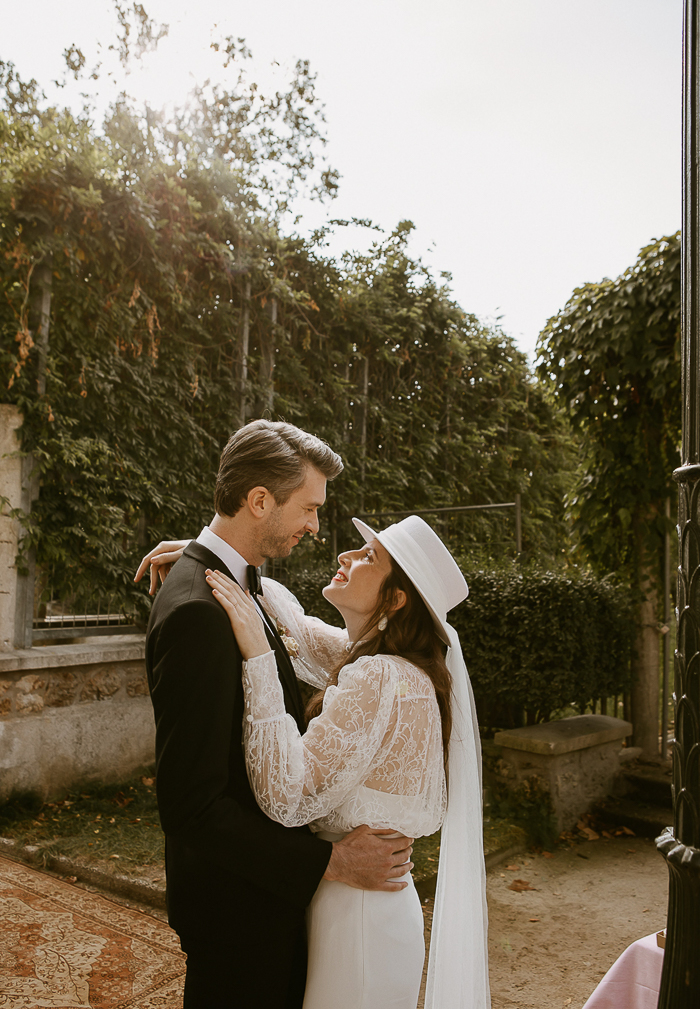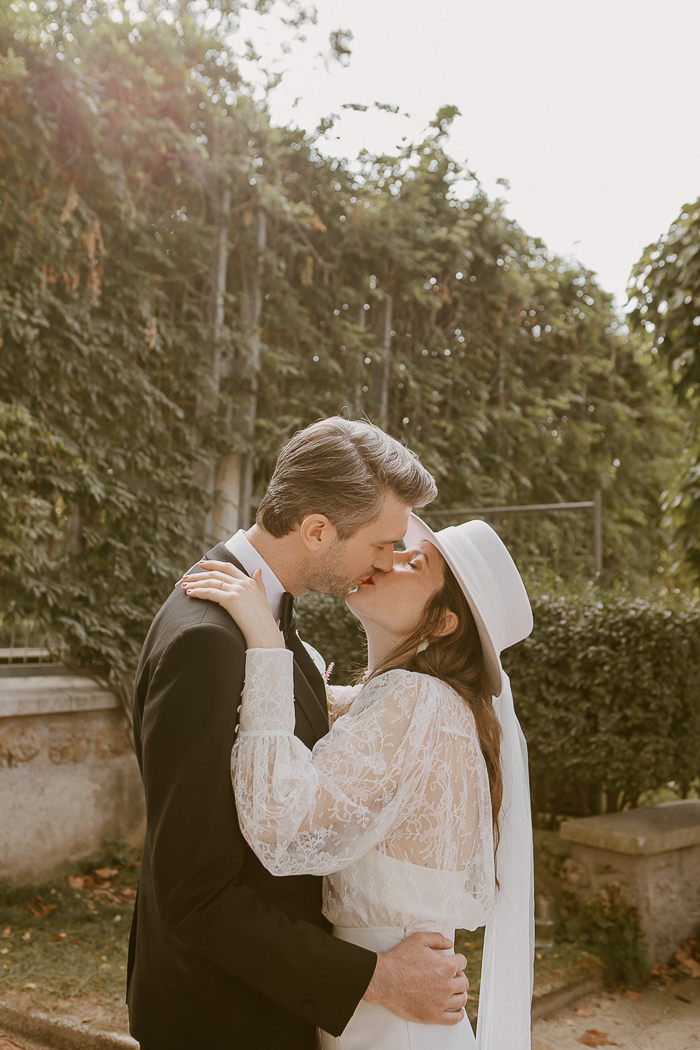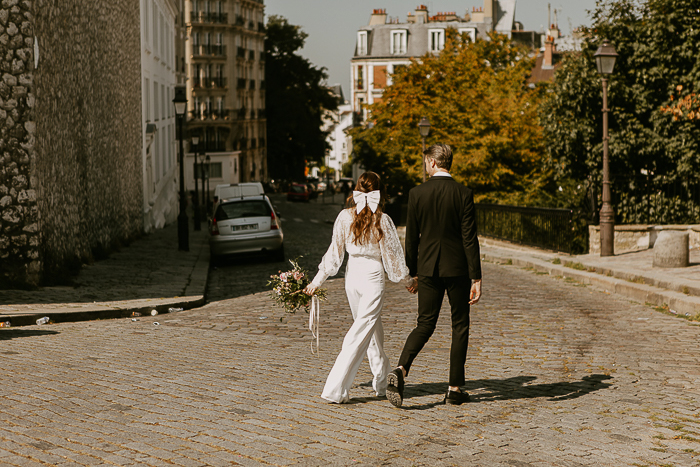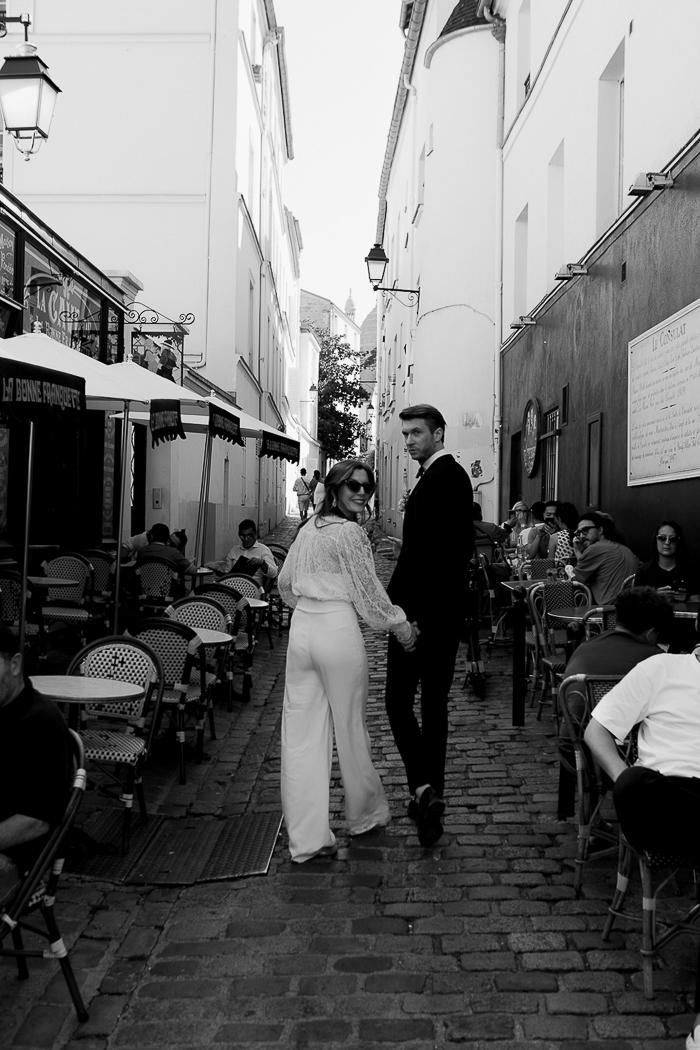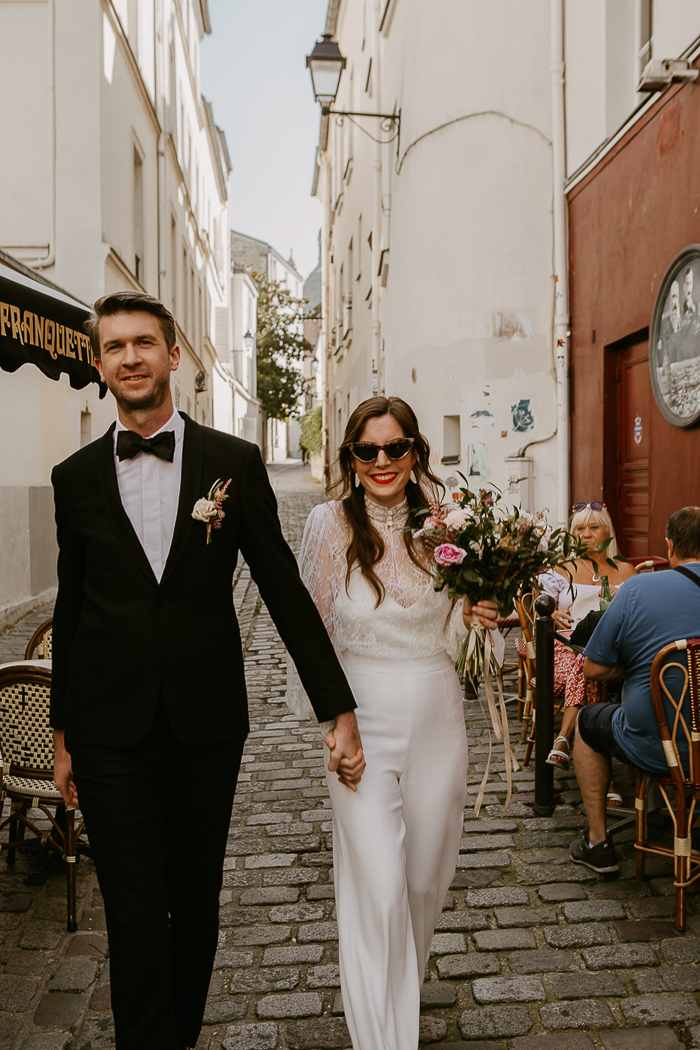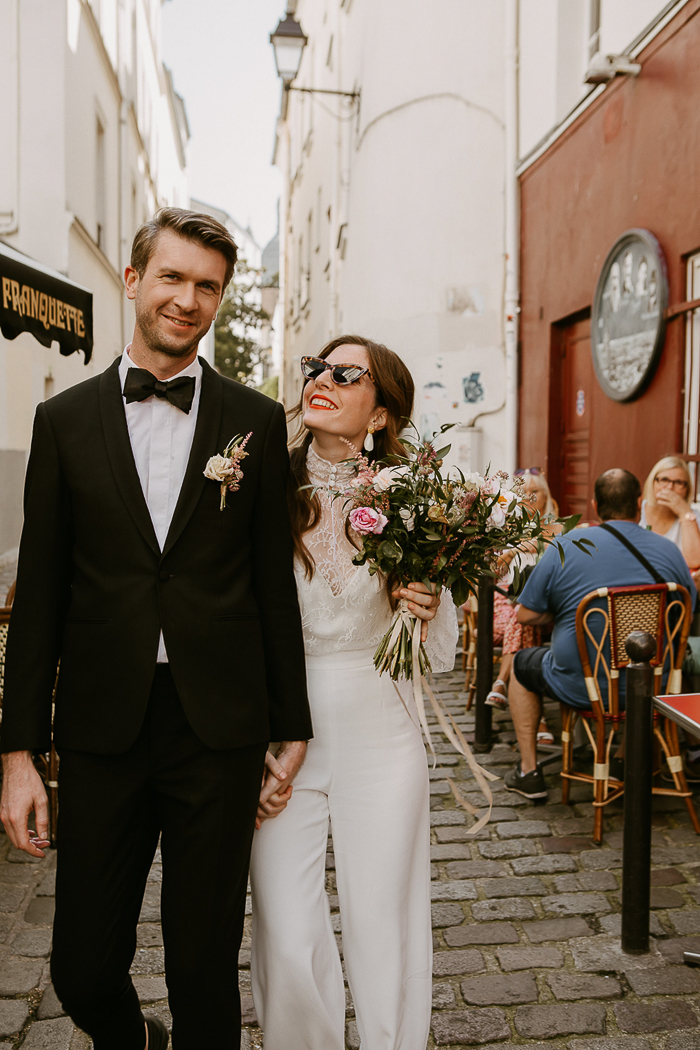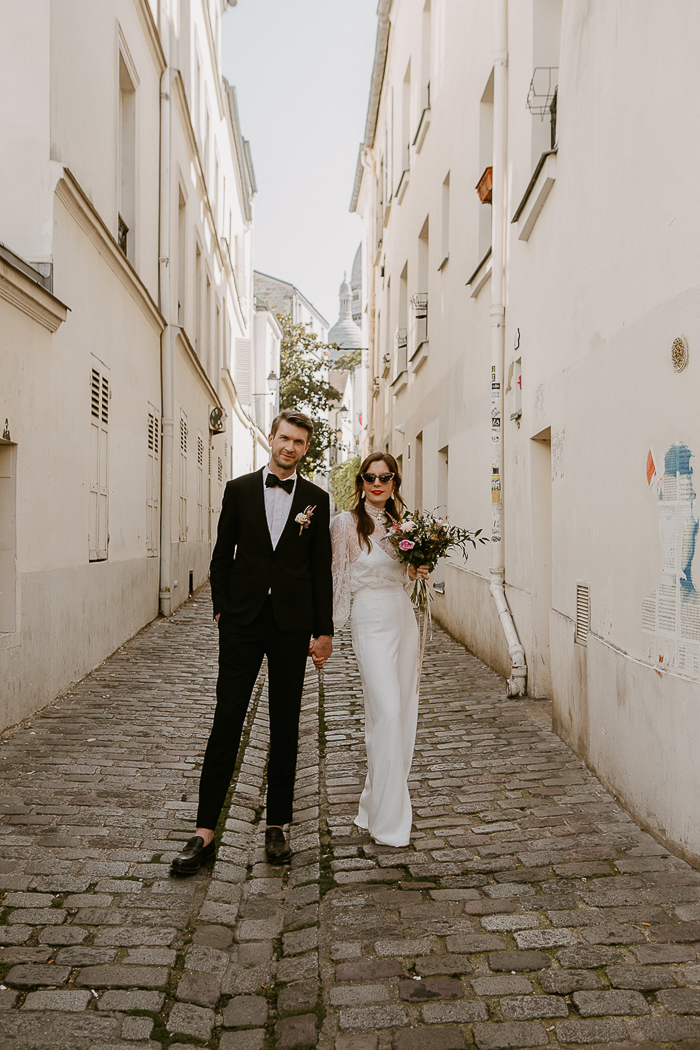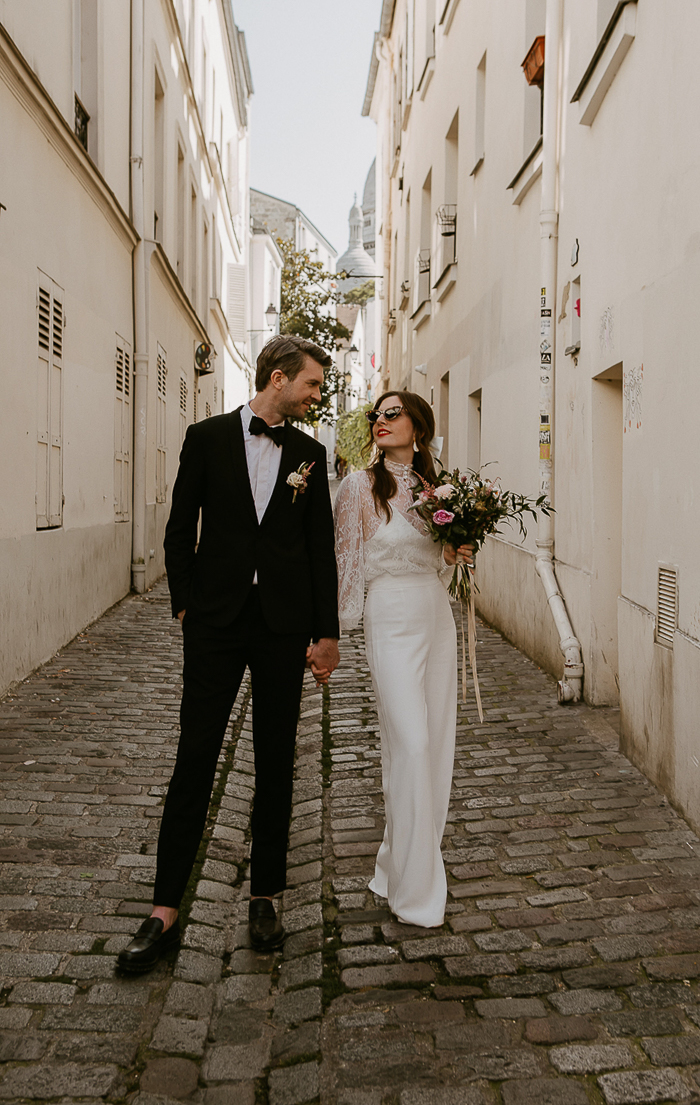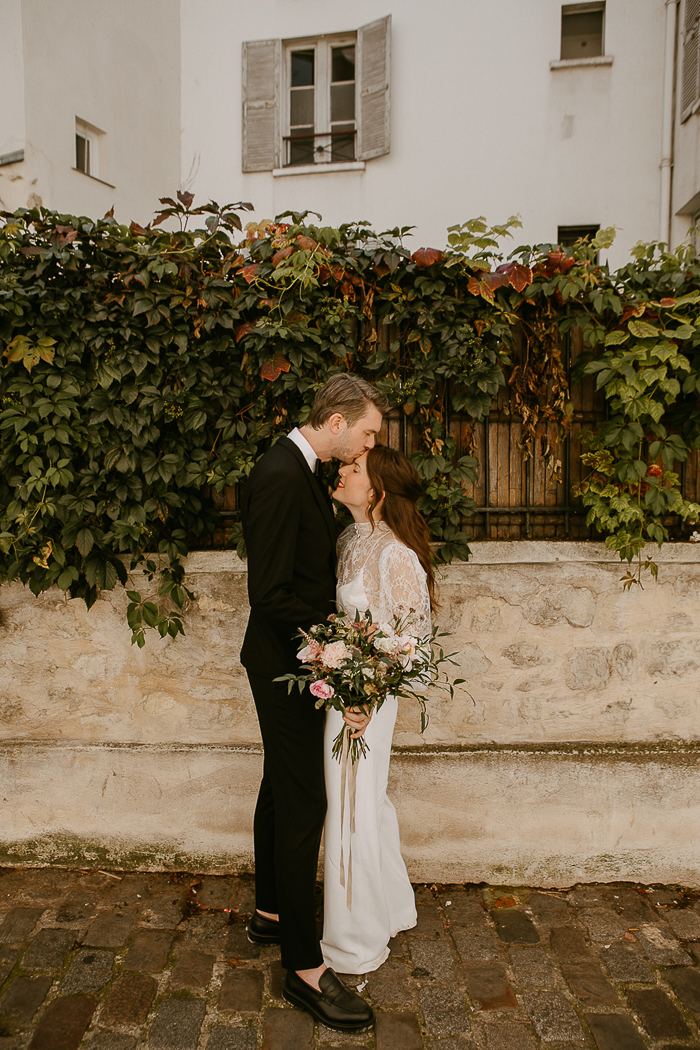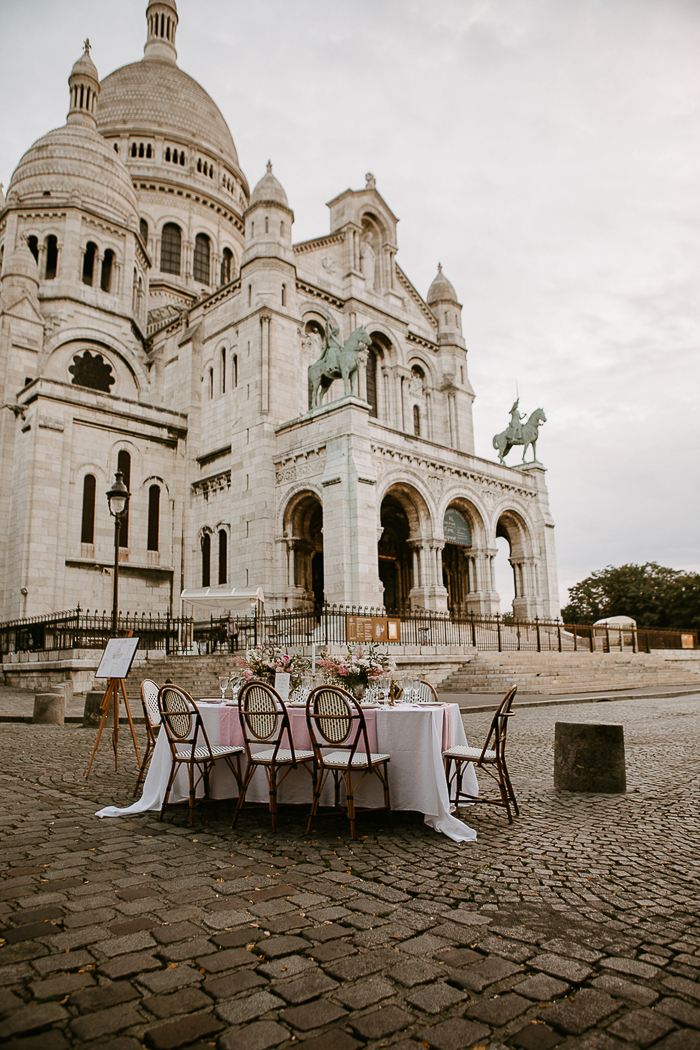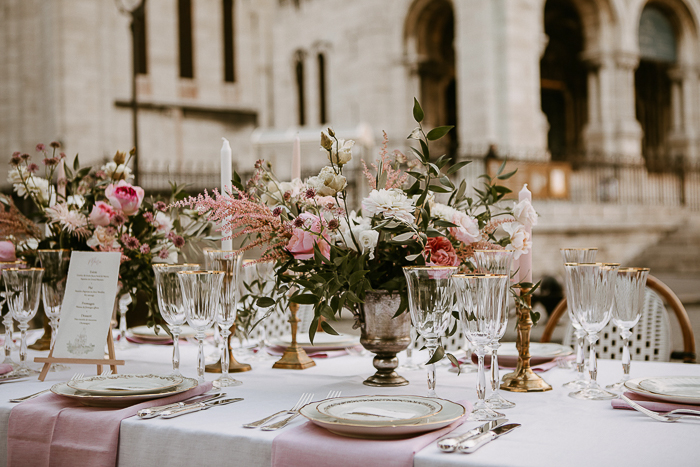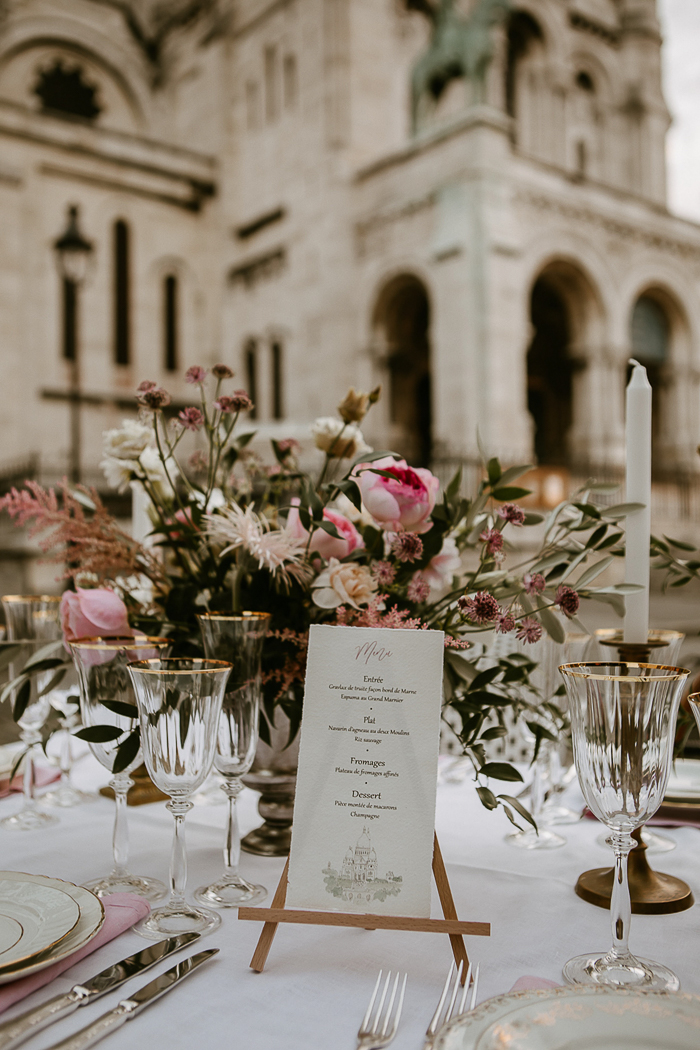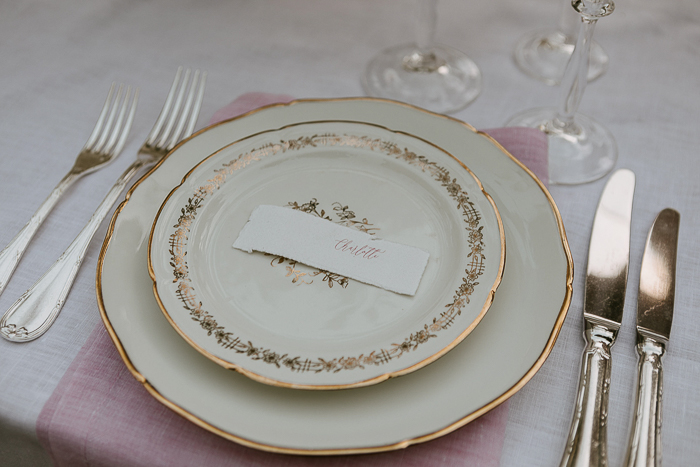 Thank you to planner Julie of L'amour l'amour Paris for sharing and photographer Berivans World for capturing this picturesque Parisian garden wedding inspiration shoot.
A beautiful exotic location is often considered the perfect destination wedding backdrop, but just like this styled shoot, the city streets and pocket gardens can be just as magical. And if you're already looking at unconventional venues, chances are you also prefer wedding attire that veers away from the traditional (just like Chloe). That means chic bridal jumpsuits or stylish separates, and lucky for you, the options are limitless.