Today's naturally beautiful Nashville wedding from photographer Erich McVey is filled to the brim with lush greenery. Guests were seated at worn farm tables while others cozied up to the warm hearth and a roaring fire. Simple and elegant, Amanda and Austin's wedding proves that a natural setting can provide a romance in a class all on its own.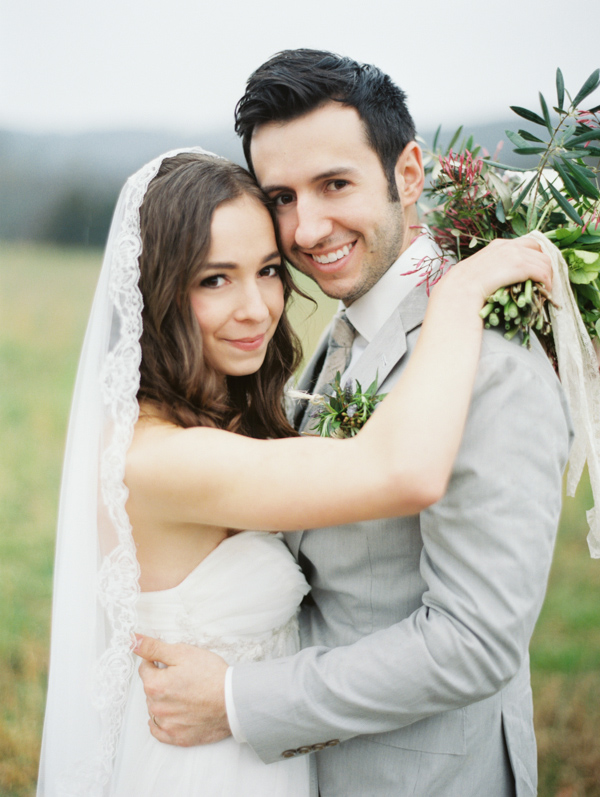 The Couple: Amanda and Austin
The Wedding: 3.30.2013 – Bloomsbury Farm, Nashville, Tennessee
The Goals: We wanted to keep it as stress free as we possibly could. We wanted the focus to be on the vows we were making to each other and the time we were going to be able to spend with our family and friends.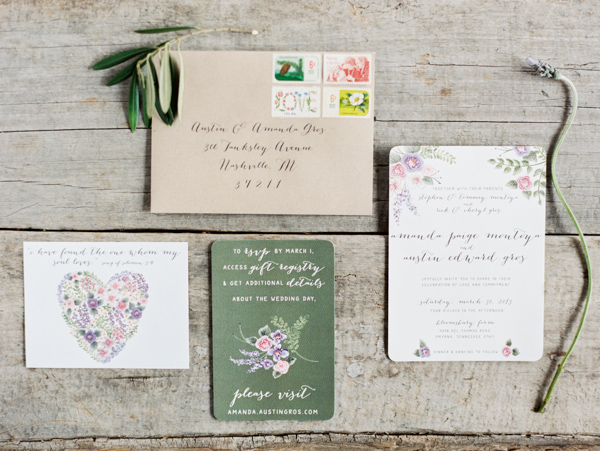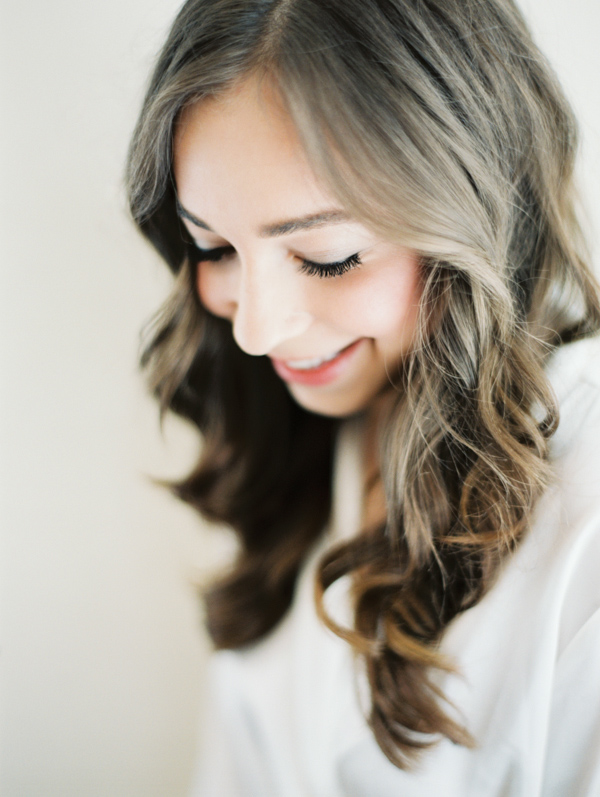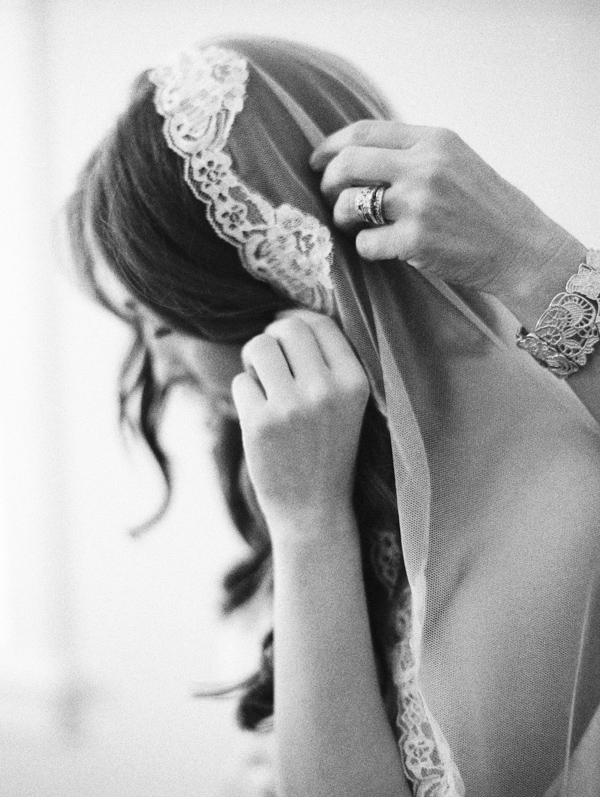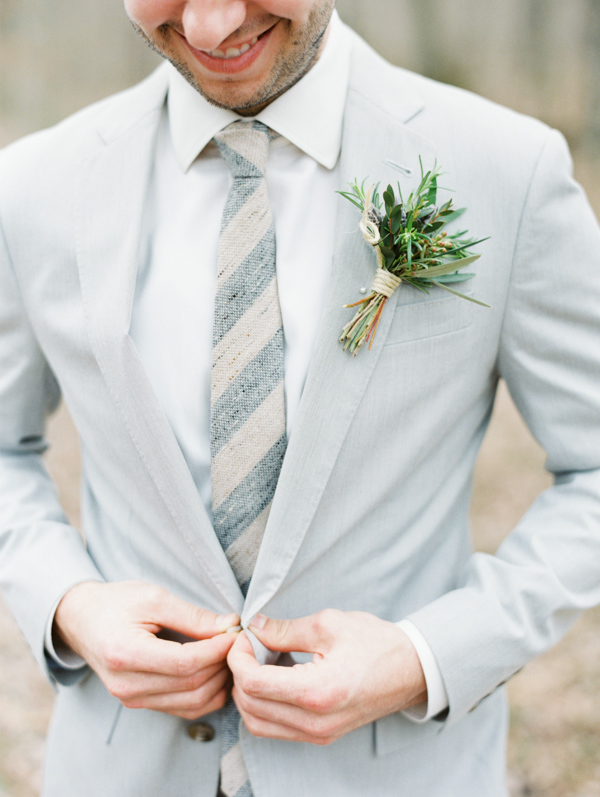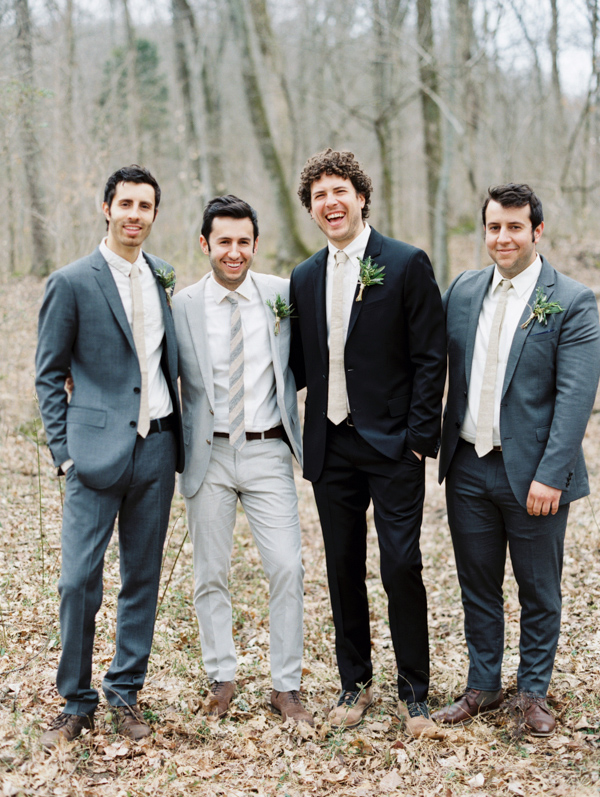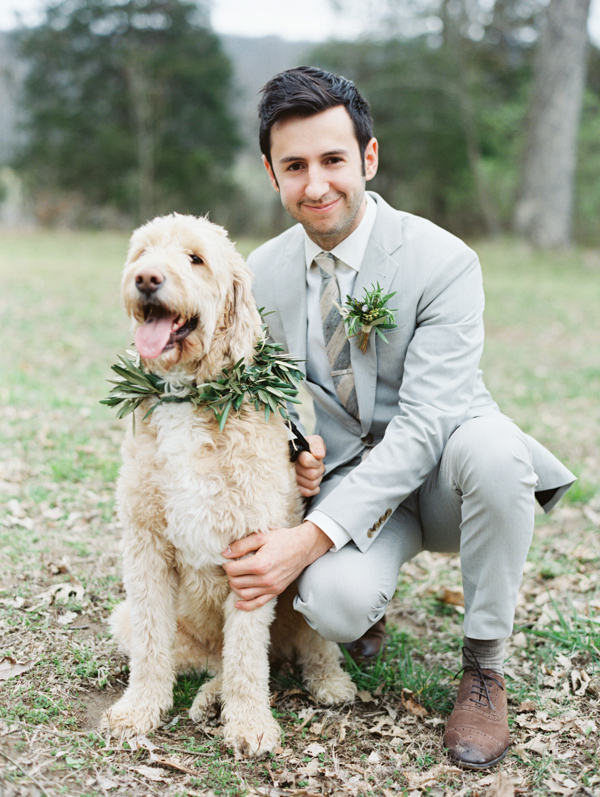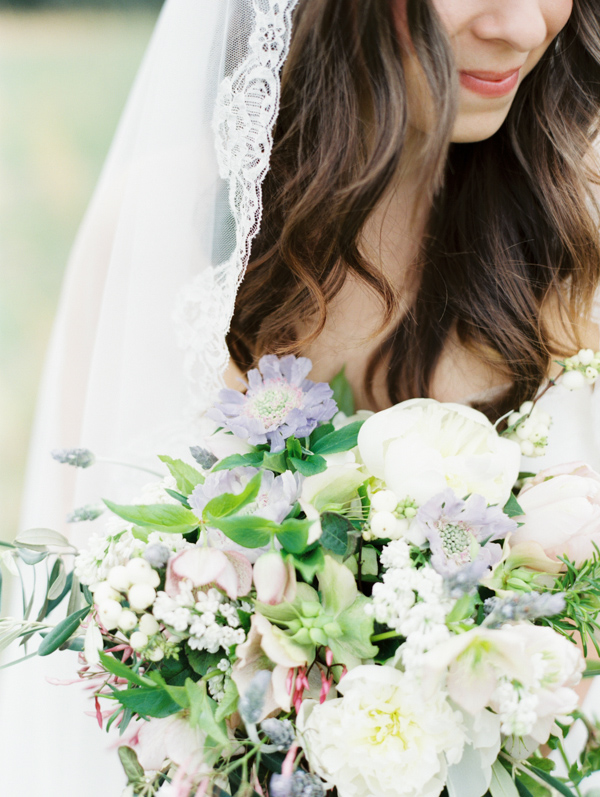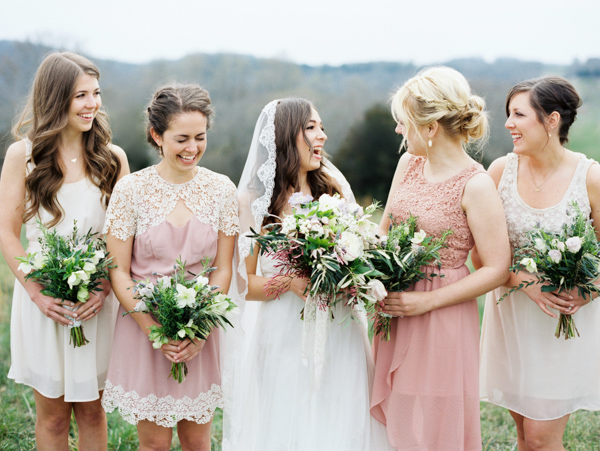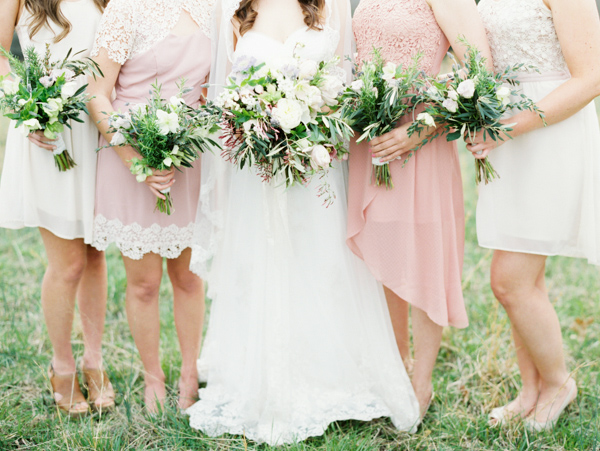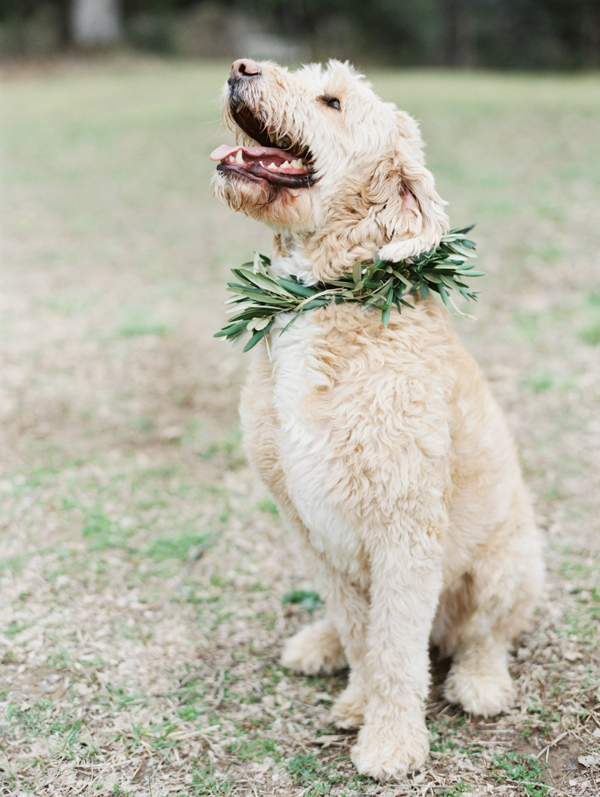 The Design: We picked Bloomsbury Farm for our wedding venue, because it was just so naturally beautiful. The scenery around the farm, the gorgeous pavilion and just everything about it we loved. We got married under a canopy of evergreen trees and had our dinner and reception under the gorgeous pavilion We had a roaring fire all night long to keep our guests warm in the chilly evening. It was so cozy and inviting. We chose tons of greenery for our guest tables, and only had one floral piece on the head table and floral draping over the mantle. We wanted to play off of the time and year and the natural tones of the scenery of the season. We aimed to create a naturally elegant feel and we believe we achieved that.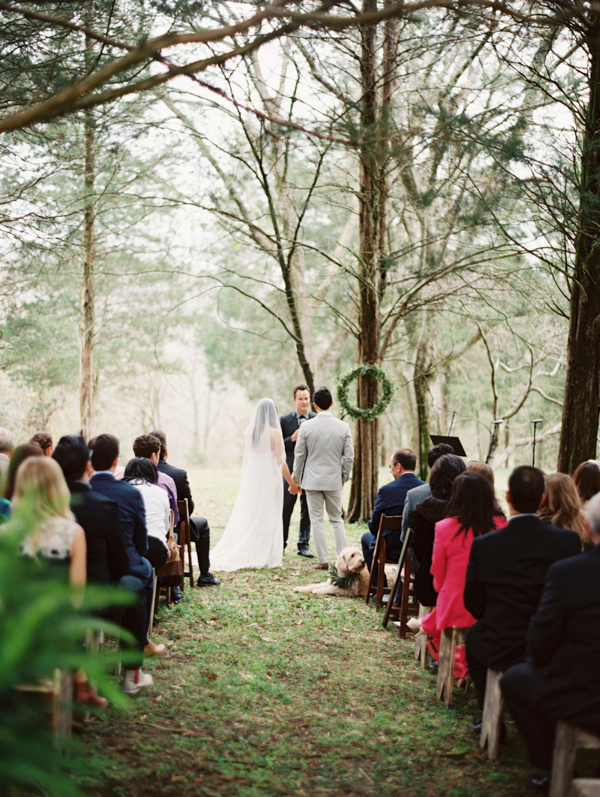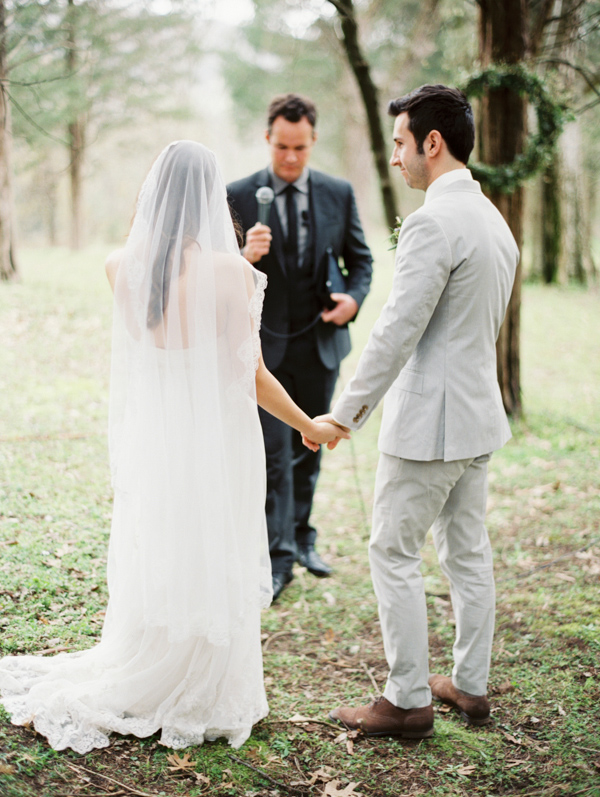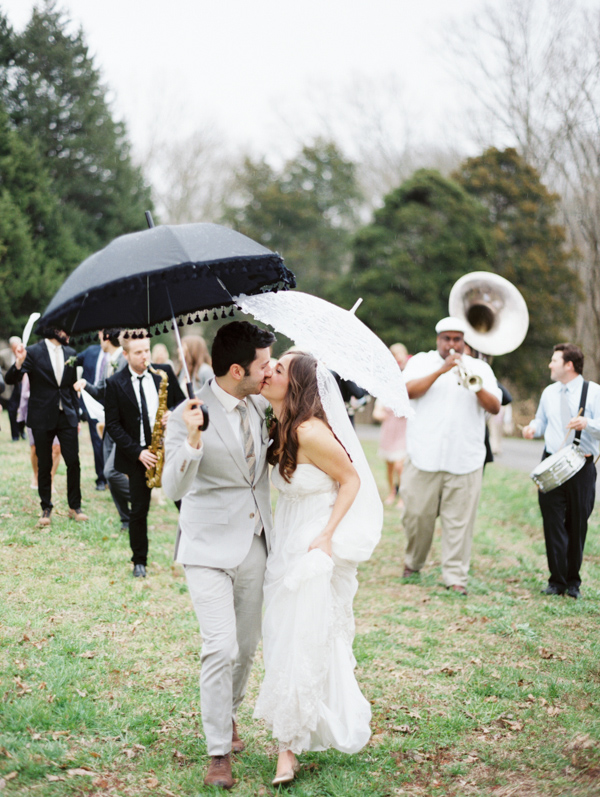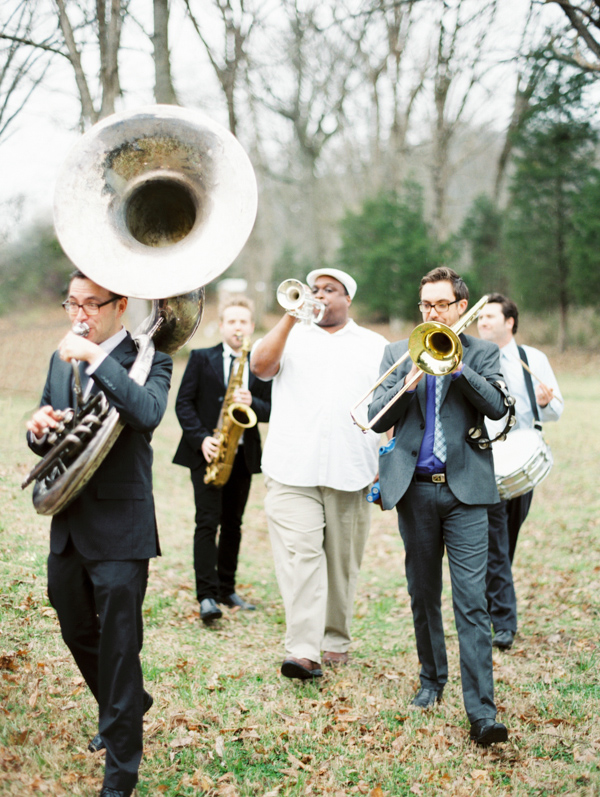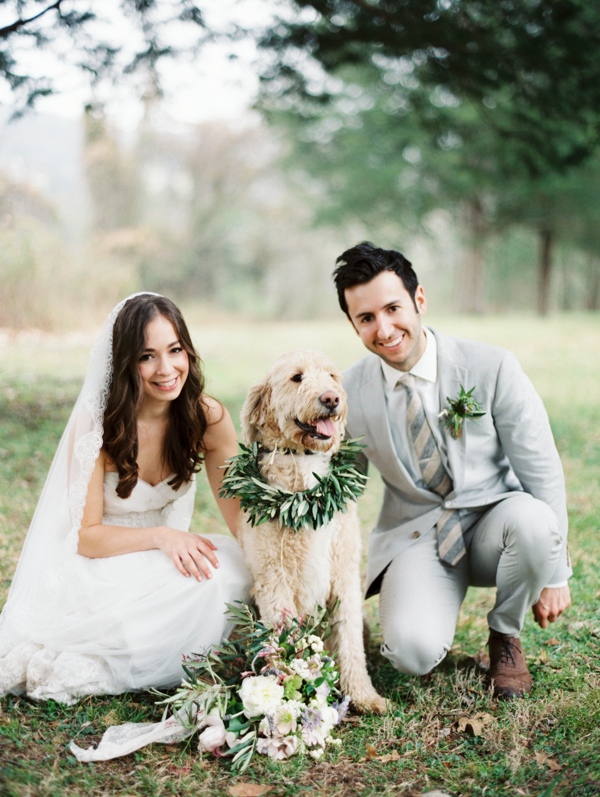 The Look: I knew from the beginning of searching for a dress that I wanted something dainty, flowing and strapless. I knew the moment I tried on my dress that it was the one. The only problem was that we planned our wedding in three months, so there was no way they could order my size by then, so I actually found one in my size online in my size. I have also always loved the look of the mantilla veil so I had one made by a friend's mother. I let the dress and veil speak for itself. I didn't wear any accessories and wore simple gold flats. I let my bridesmaids choose whatever dress they wanted in the color scheme I gave them. I didn't want any of them to feel a financial burden by having to a buy an expensive dress that they probably would never wear again, so I wanted them to be able to wear something they loved and liked spending money on. What each girl chose was perfect and they all went together so wonderfully!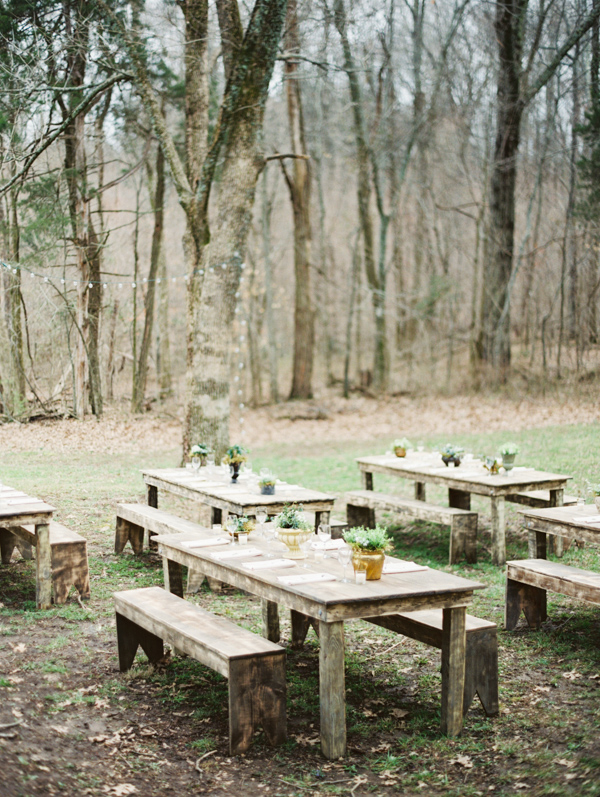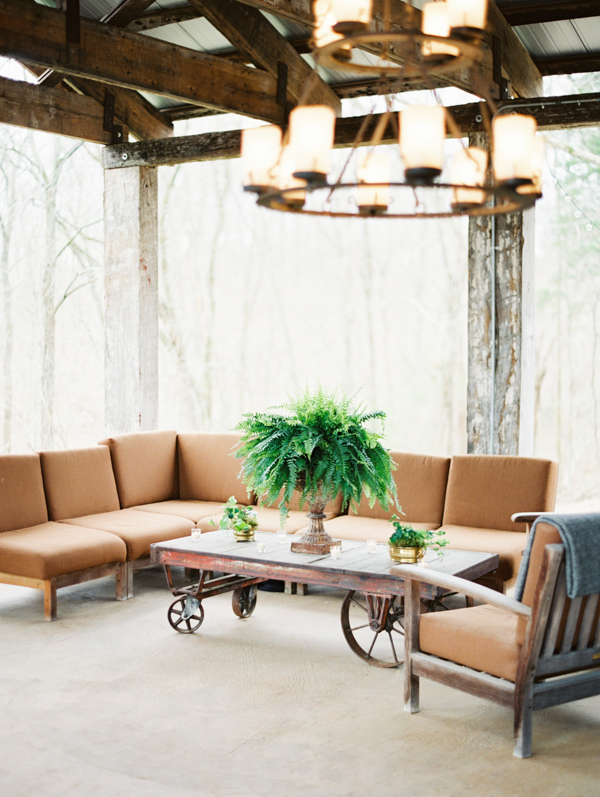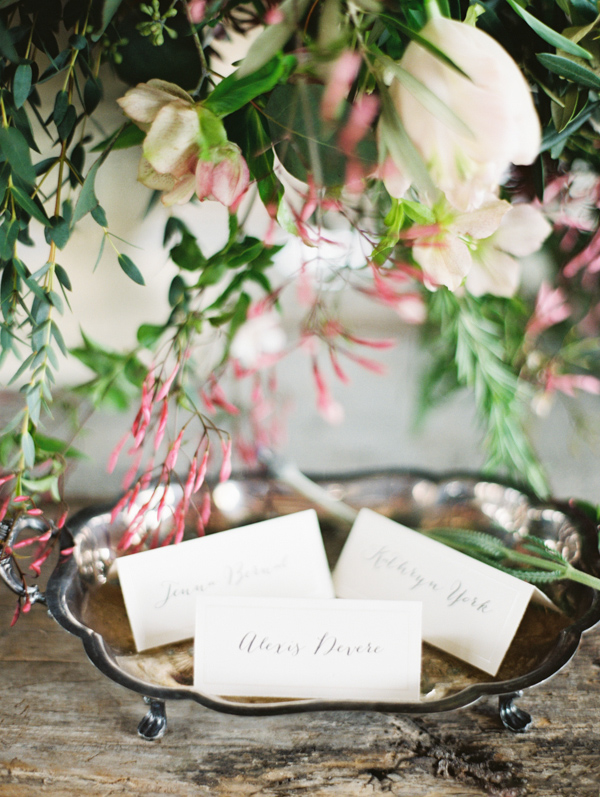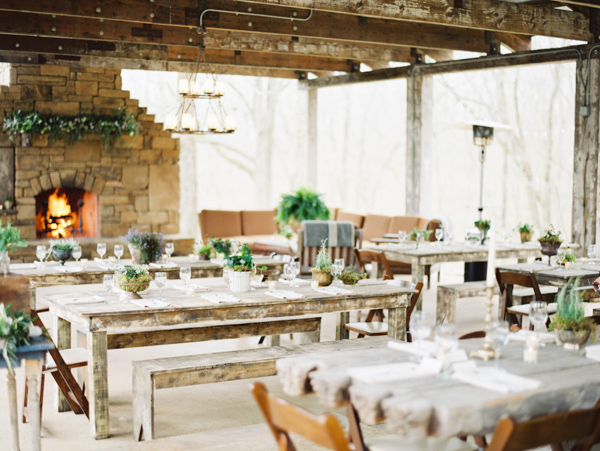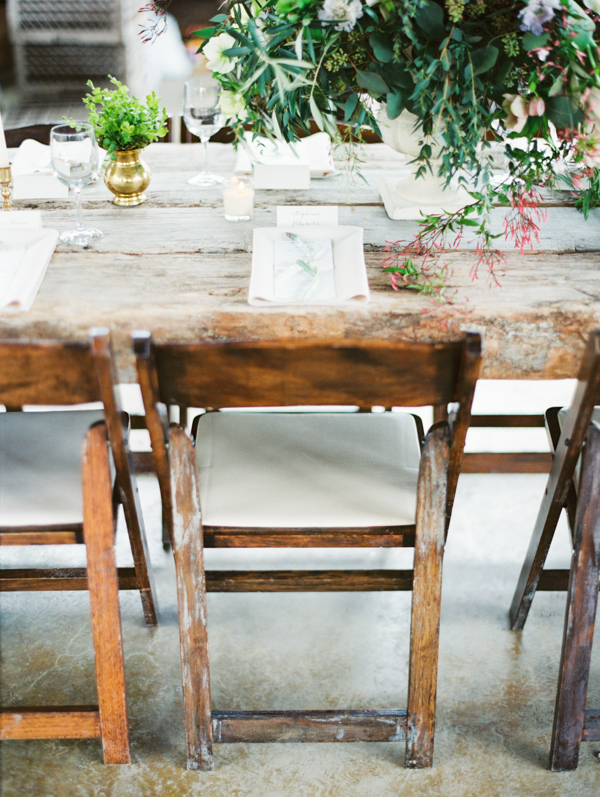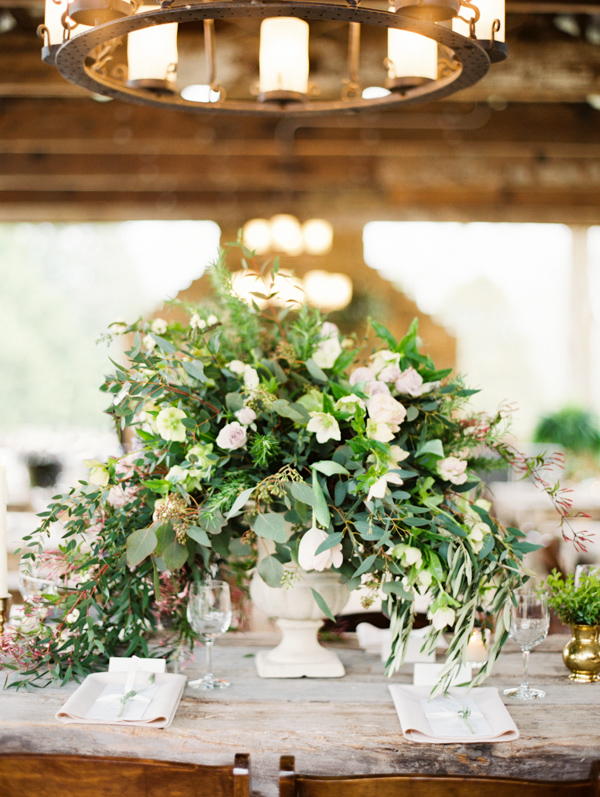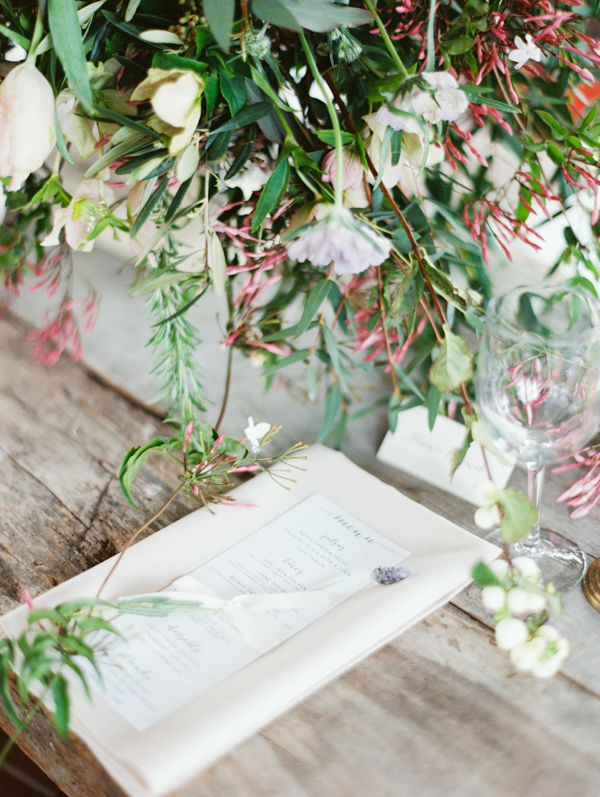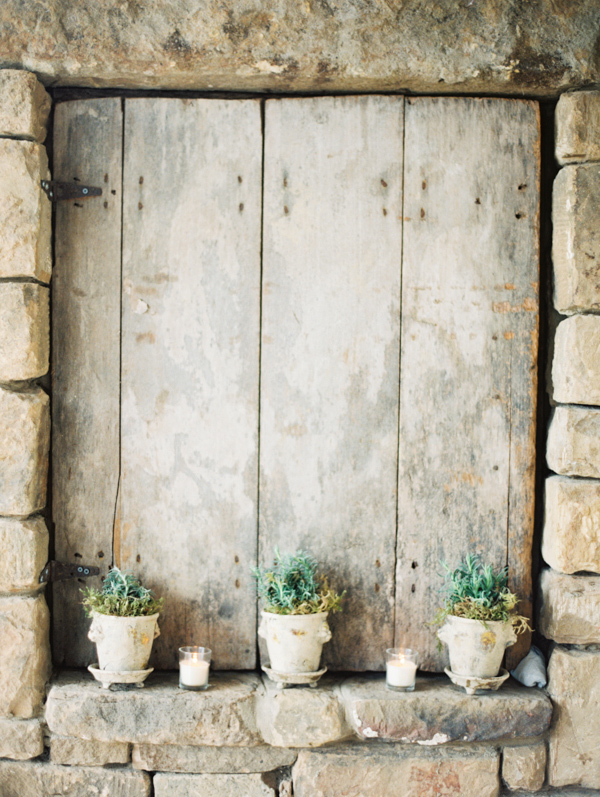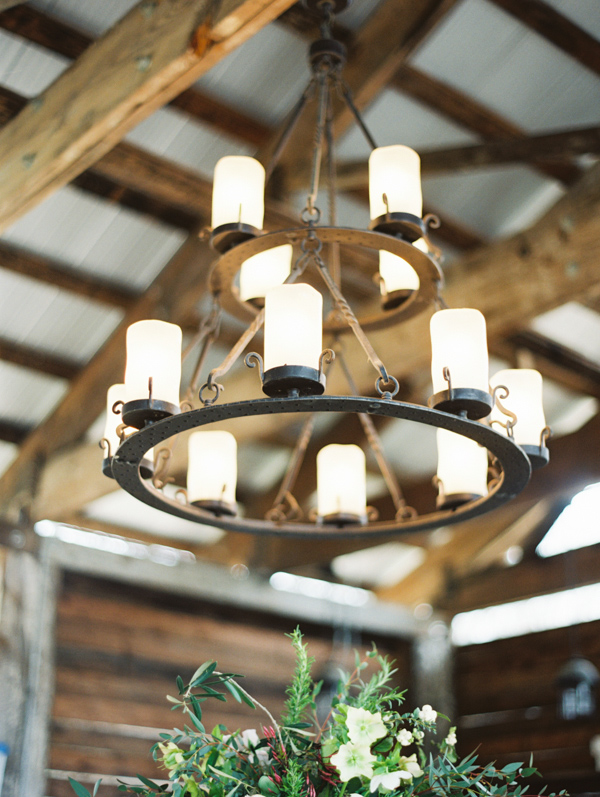 The Moments: My husband is from Louisiana, he has always loved the New Orleans Second Line tradition, so I decided to surprise him with one on our wedding day. We were pronounced husband and wife and then the trumpet sounded and the jazz band started playing. Austin was so surprised! The guests and us all followed the band to the reception area, us dancing with our umbrellas, and the guests dancing with their hankies. During the end of it, it started raining, but that didn't stop anyone from staying out in the rain. It was such a special time, dancing, laughing and celebrating with our friends and family in the rain. It is a moment of our wedding that we will both never forget.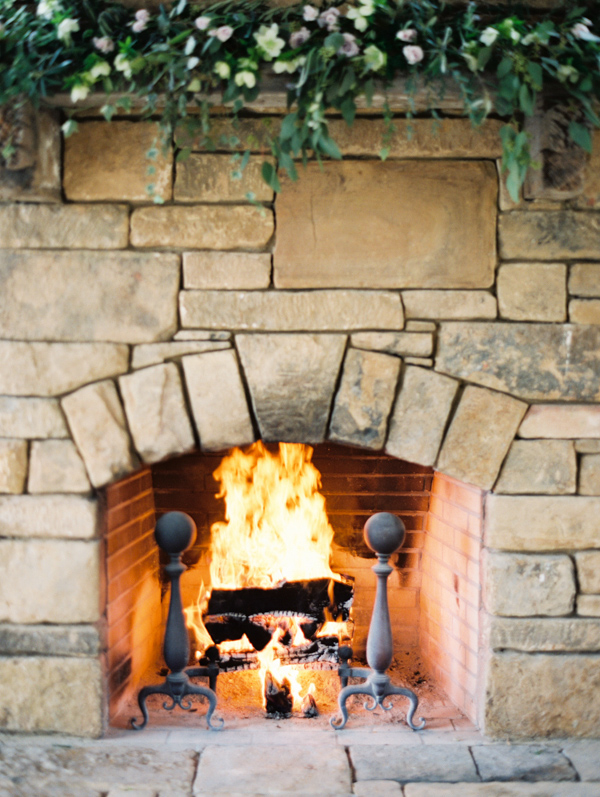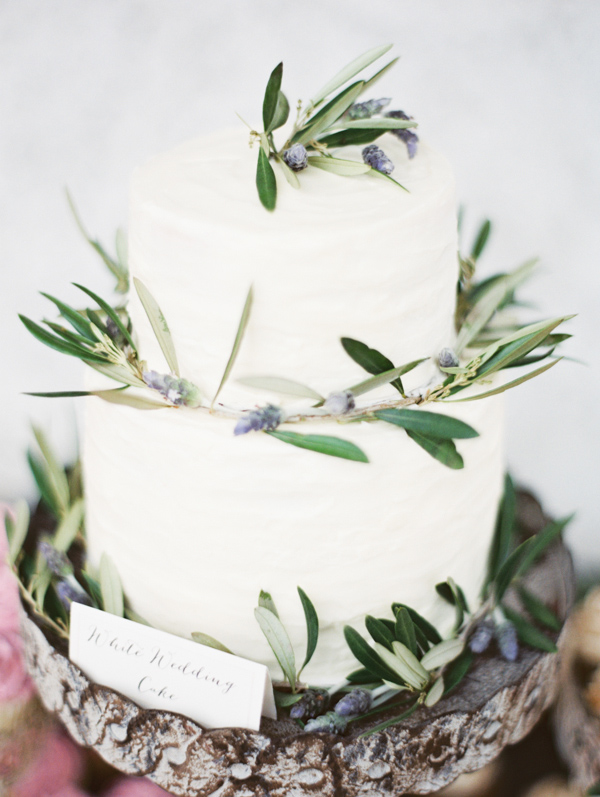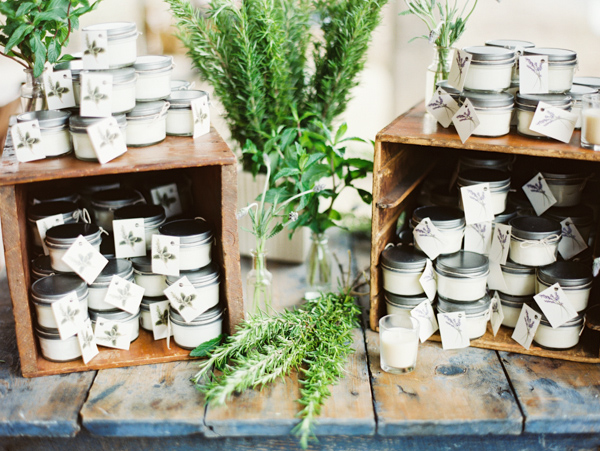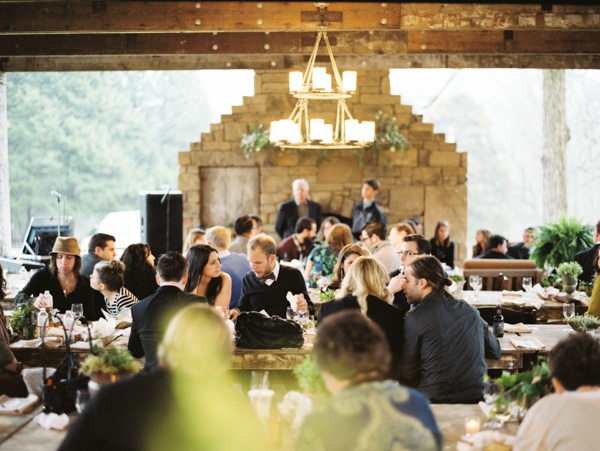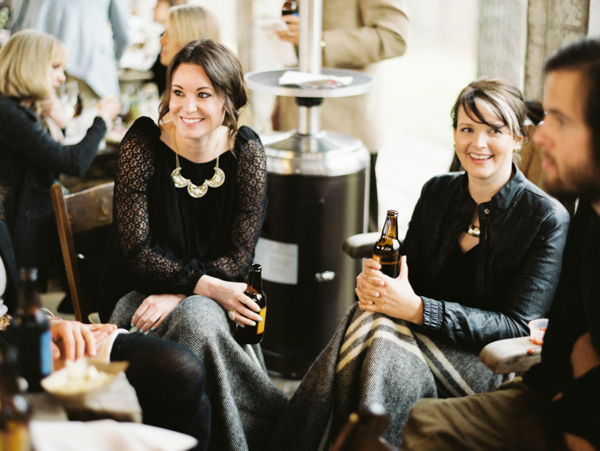 The Advice: Don't stress about the little stuff! In the end, all that matters are the vows you are making to each other and the people you are spending the day celebrating with. Also, if it rains, it will be okay! We had to move some tables under the pavilion that were meant to be outside, so it made the tables all close together, but it just made for a more cozy atmosphere! We also took all of the bride and groom portraits in the rain and they turned out beautifully. By the end my hair was ruined and we both were drenched, but it didn't matter because we were married! We are going to remember our wedding day just as it was, rain and all, and it was perfect for us. Oh and hire a photographer you LOVE, don't settle, the day goes by so fast and the photos are going to be how you remember the day for the rest of your life. Find someone that is going to capture it how you both want it captured. It will be worth every penny. We promise.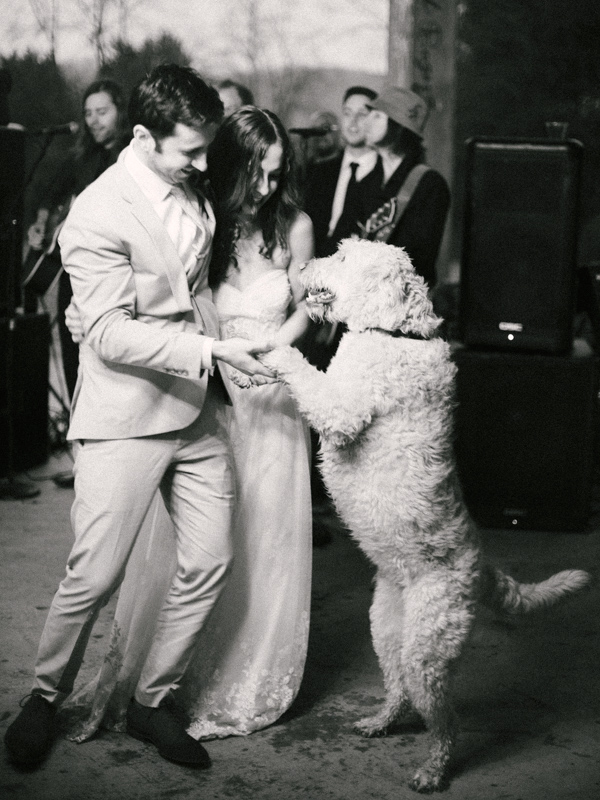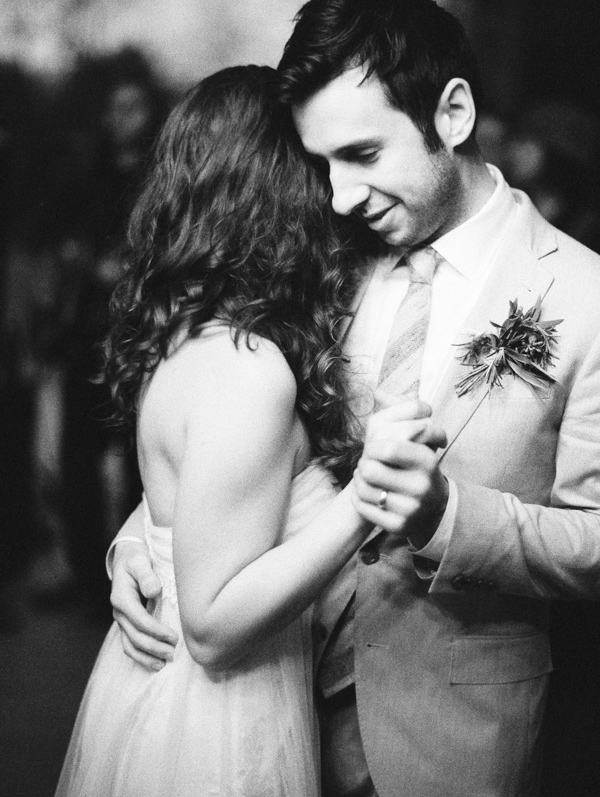 The Wedding Team:
Photographer: Erich McVey
Event Planner: Amanda Gros
Ceremony and Reception Venue: Bloomsbury Farm
Videographer/Film Maker: Teejay Heaslip of Anchor Heart Films
Invitation Designer: handpainted by the Mother of the Bride
Catering: Mas Tacos Nashville (food truck)
Florist/Styling: Jessica Sloane Event Styling & Design
Cake: Katy Phillips (friend of the bride and groom)
Wedding Dress: Watters
Bridesmaids' Apparel & Accessories: Urban Outfitters (dress), American Eagle (dress), ModCloth (dress)
Groom's Apparel & Accessories: J.Crew (suit), Billy Reid (tie), ASOS (shoes)
Groomsmen's Apparel & Accessories: QP Collections (ties)
Hair: Bridget Murphy
Makeup: Amanda Gros
DJ: Canon Blue
Live Music: The Kicks
Favors: Heather Donegan of Donegan Chandlery
Rentals: Southern Events
Thank you Amanda and Austin for sharing your naturally beautiful wedding with us!
Looking for more inspiration? Check out the Junebug Wedding Photo Gallery!