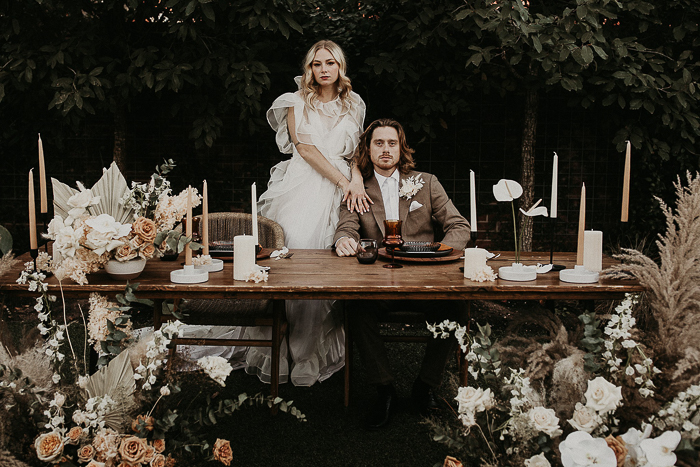 We have to brag for a second–we have some of the most talented members around. Don't believe us? Just look at the proof in this modern wedding inspiration shoot put together by Junebug member Nikk Nguyen Photo. With the help of planner XO Moreau Events, the pair transformed The Union On Eighth–a former blacksmith shop–into a space full of whimsical touches.
Model Emily looked like a real-life princess in her ruffled Unbridaled gown, while Kyle's dapper brown Bonobos suit paired well with the earth-toned decor from Bee Lavish Vintage Rentals and dried florals from The Farmer & I Flower Co. Every carefully curated detail was the definition of desert meets fairytale.
We love asking vendors what their vision was when putting together styled shoots, and the following quotes are what Nikk said about the day.
Nikk Nguyen On The Modern Wedding Inspiration Shoot
For this particular styled shoot, we really wanted to enhance the beauty of The Union on Eighth by bringing in earth tones and a natural design with a modern touch. XO Moreau Events designed this shoot to perfection, covering every little detail with care and beauty. Bee Lavish Vintage Rentals came through with the perfect vintage pieces to bring the decor together in a beautiful and complementary way.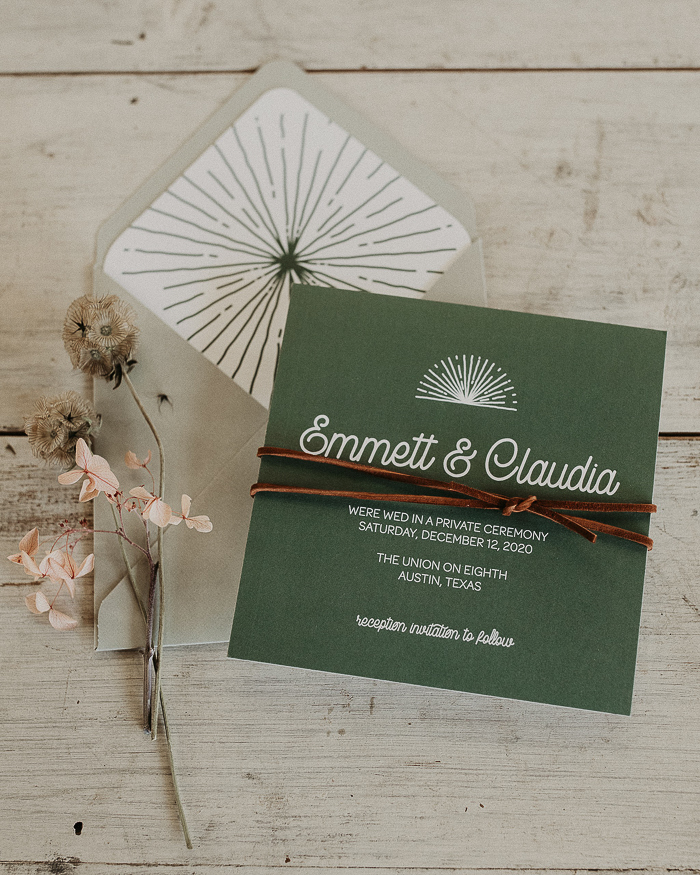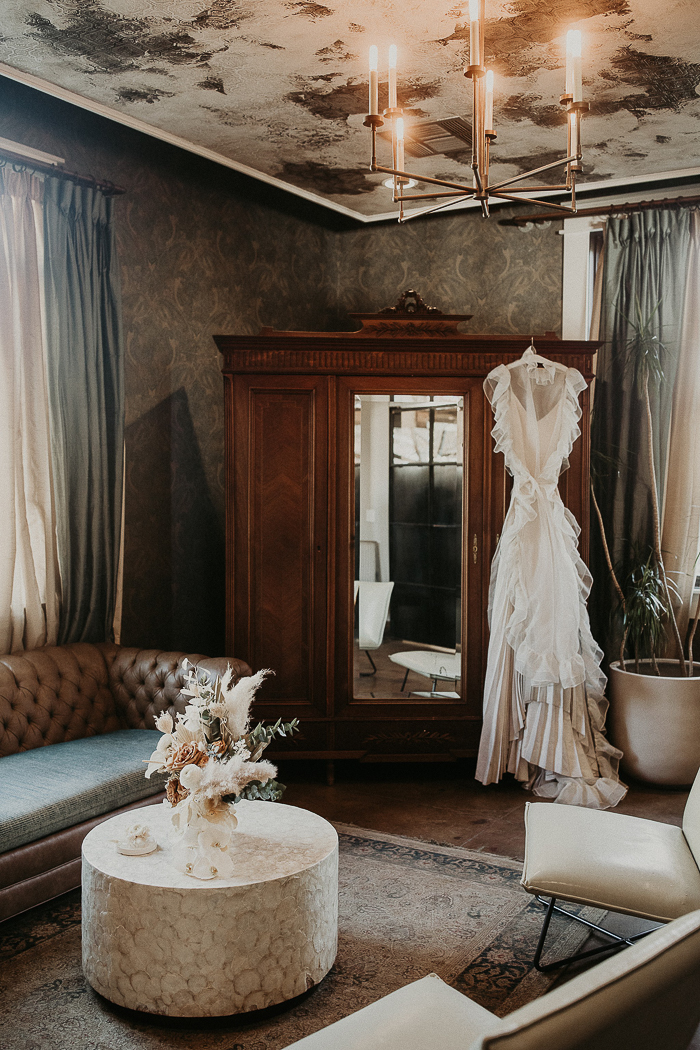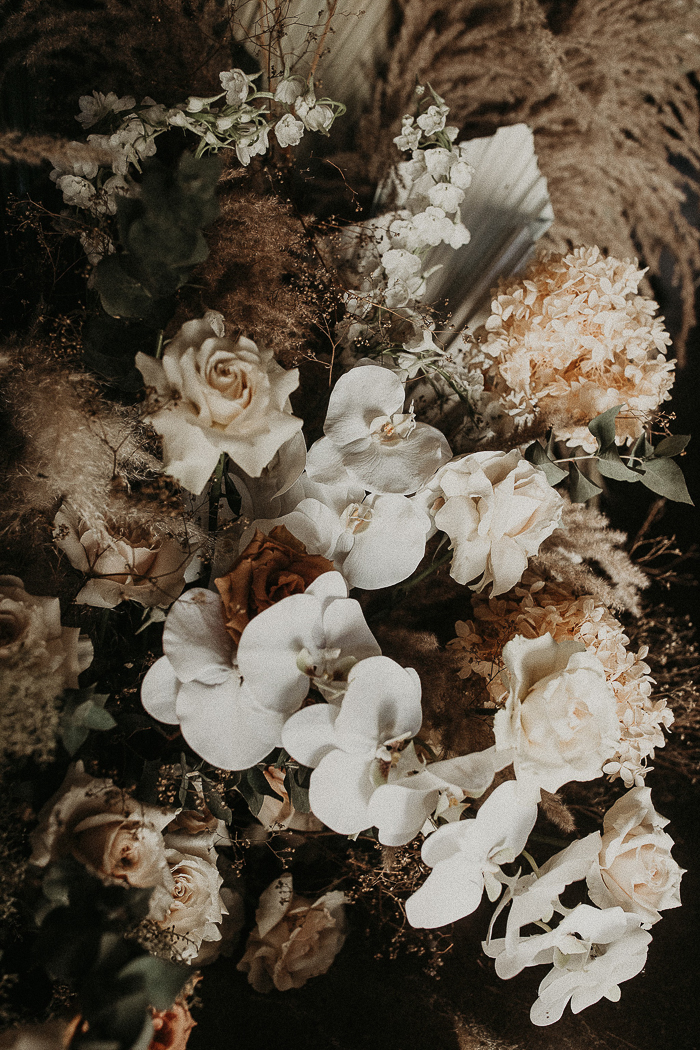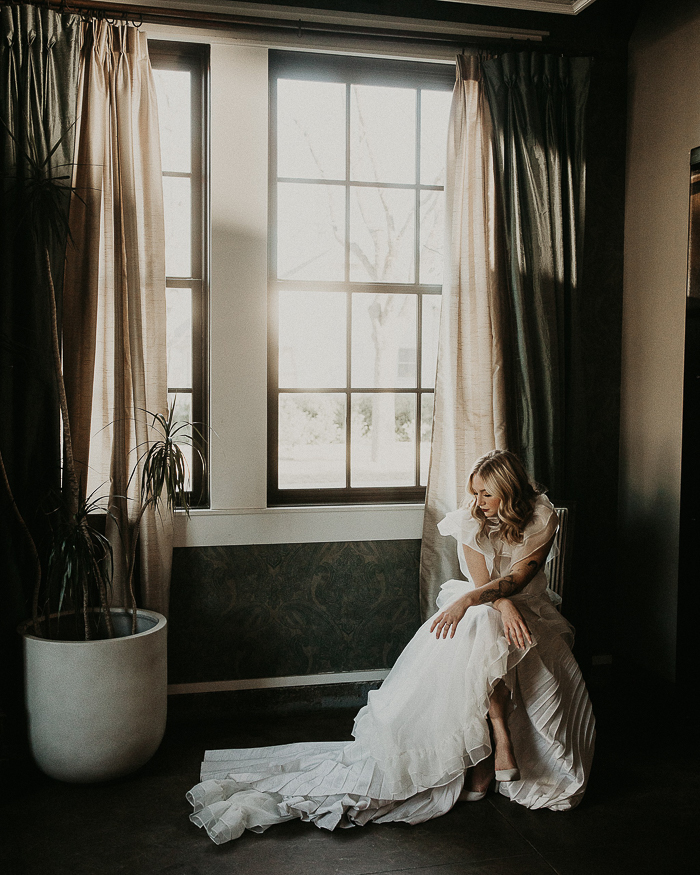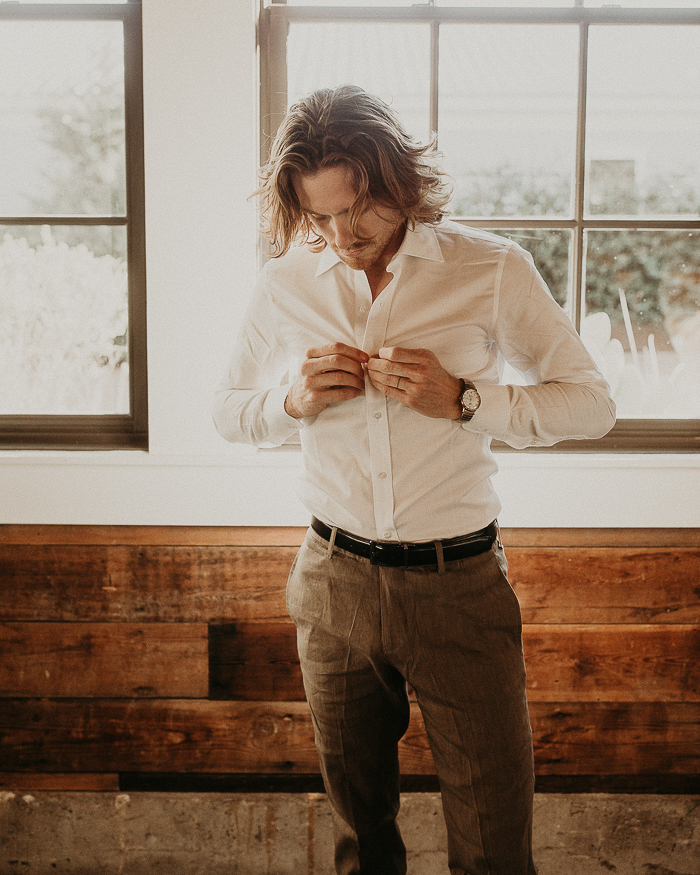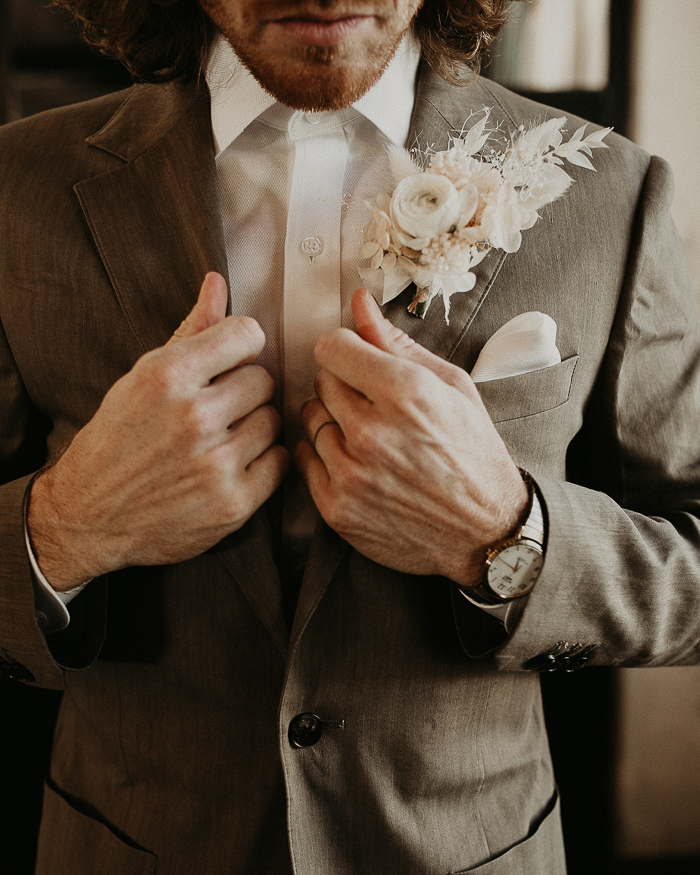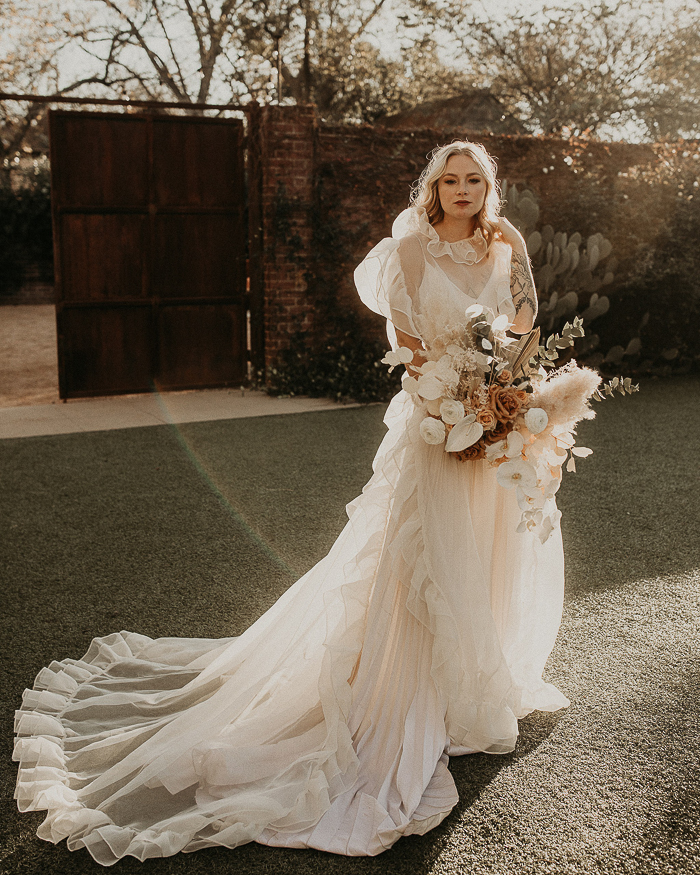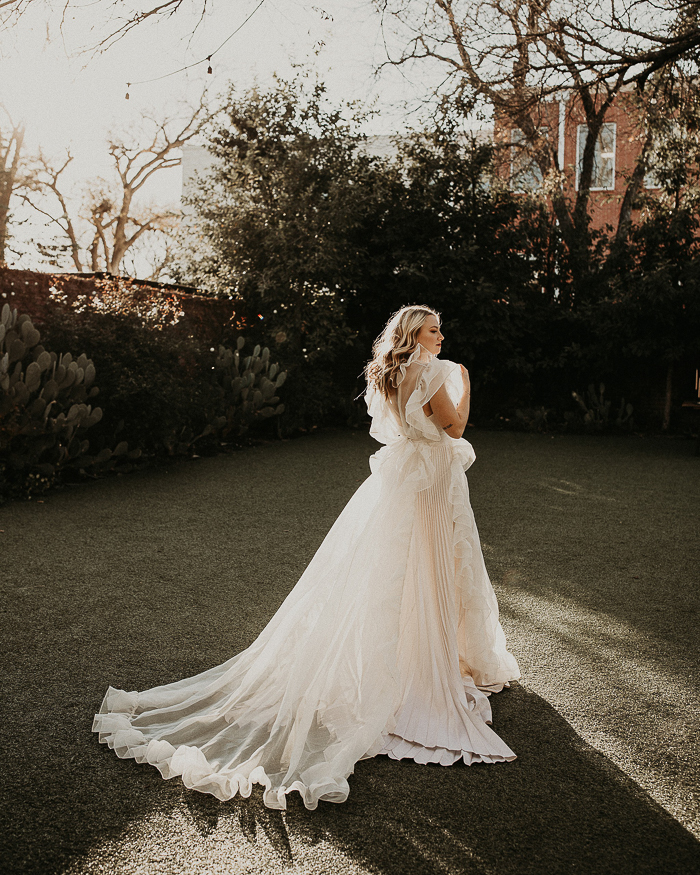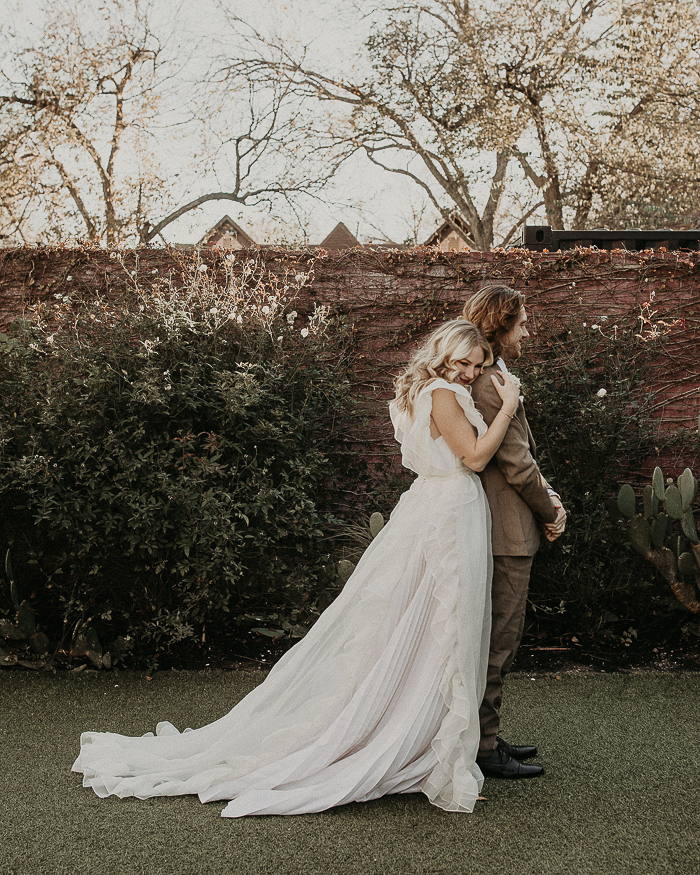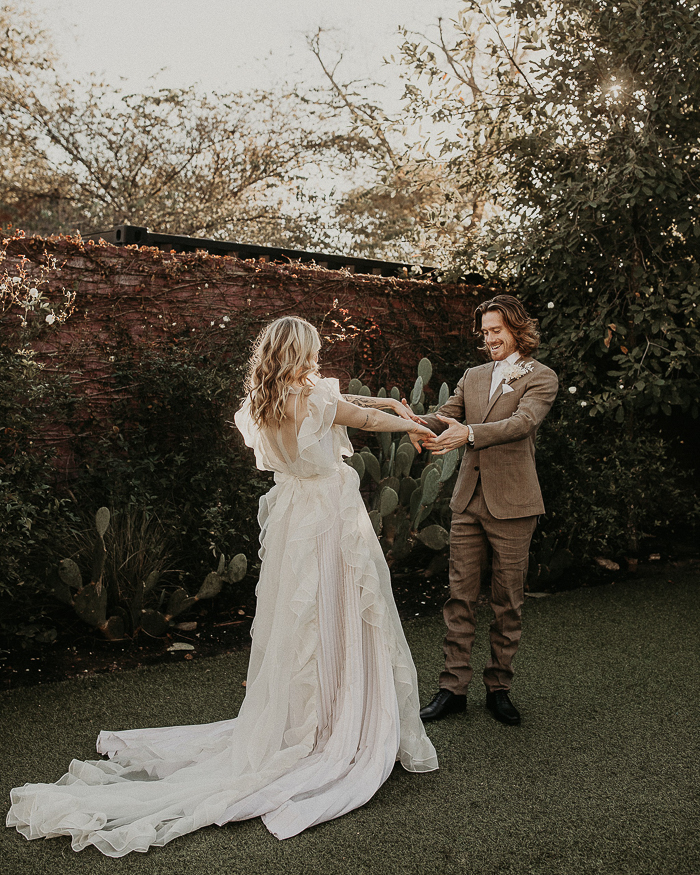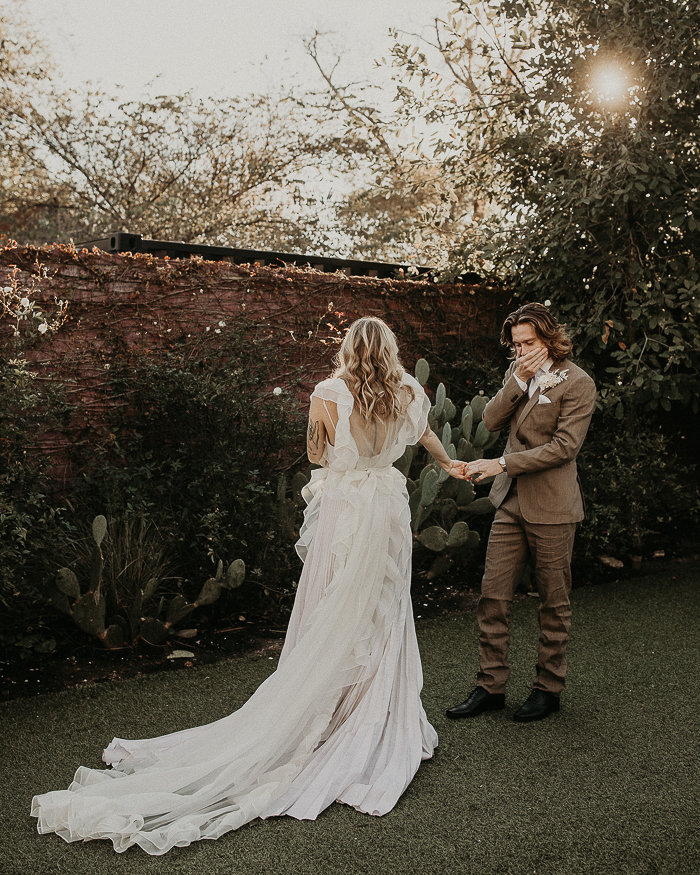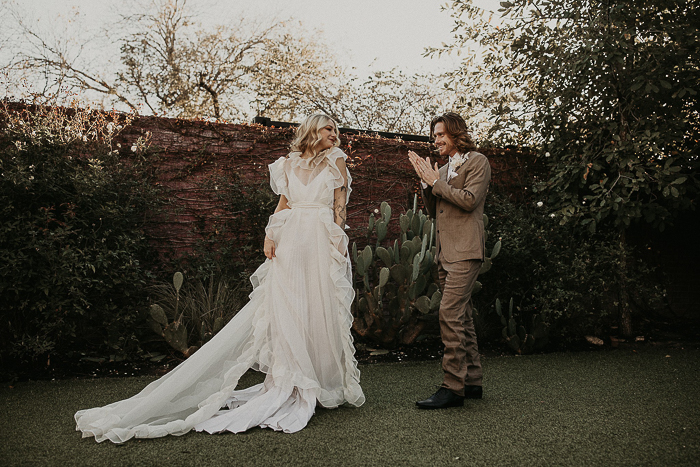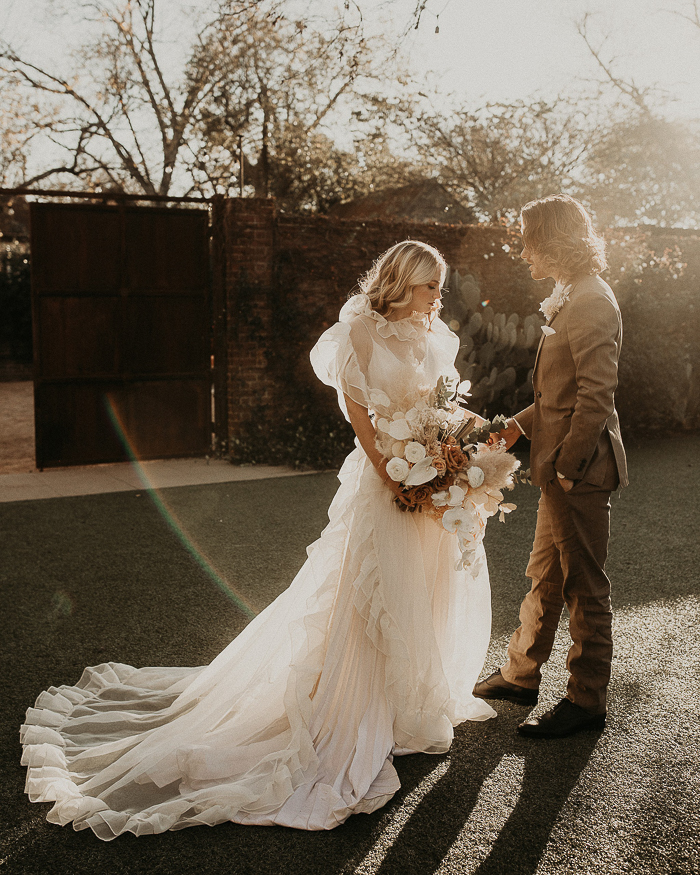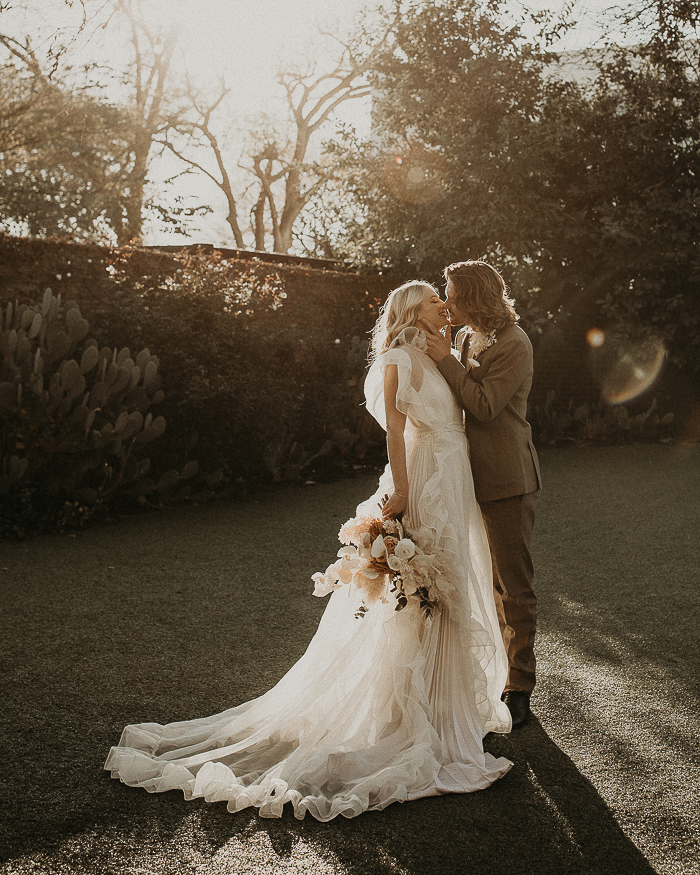 Incredible Arrangements Made of Pampas Grass And Dried Florals
The Farmer and I Flower Co put their heart and souls into the stunning arrangements. Pampas grass, dried palms, and other dried florals made for some of the most beautiful floral arrangements I've ever seen. The neutral colors in the bouquets beautifully complemented the rest of the decor and really popped next to the models, who, by the way, were also incredible!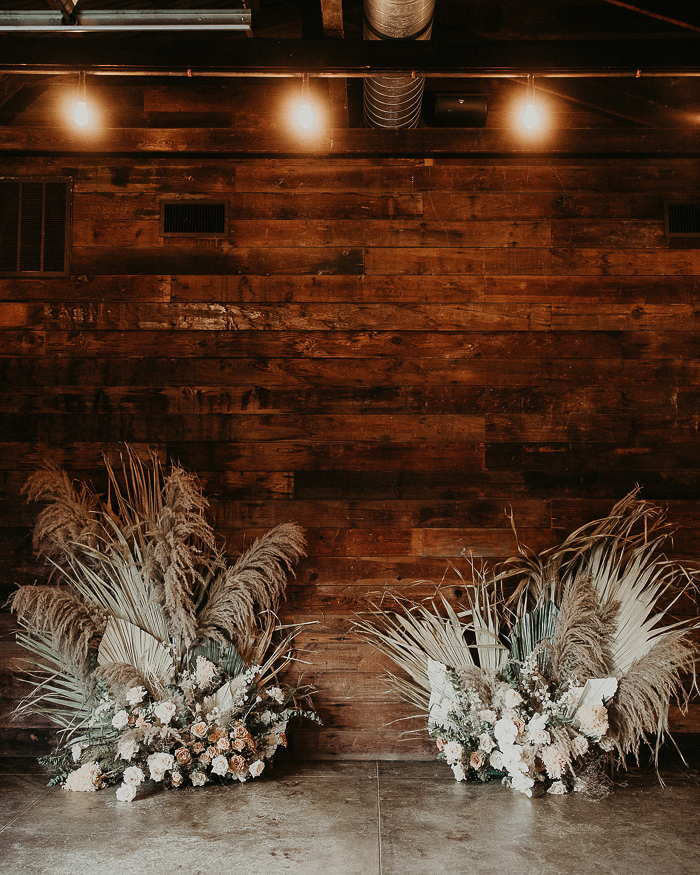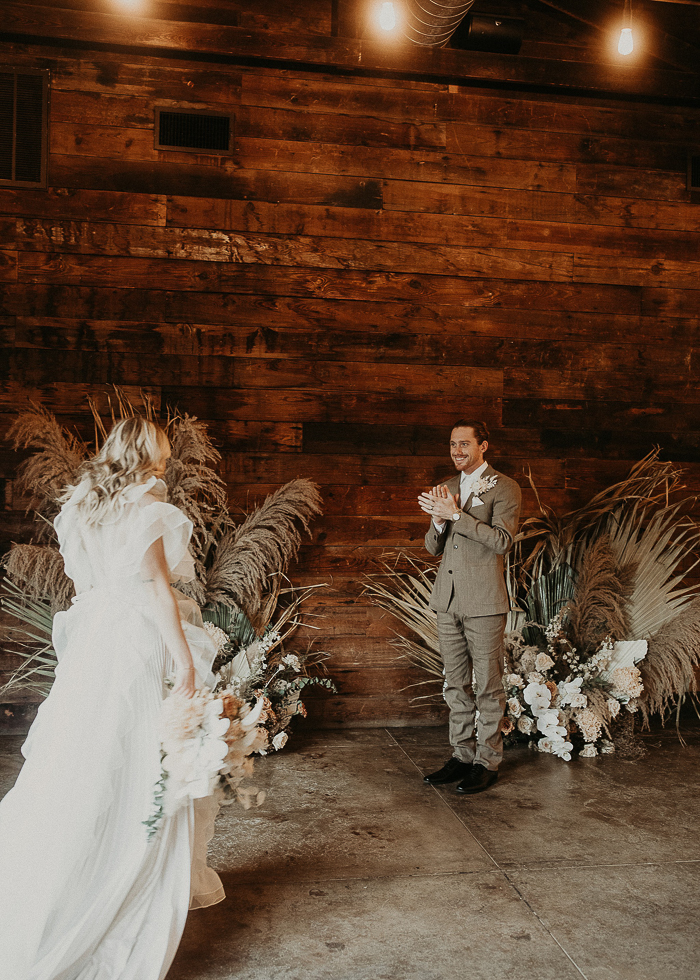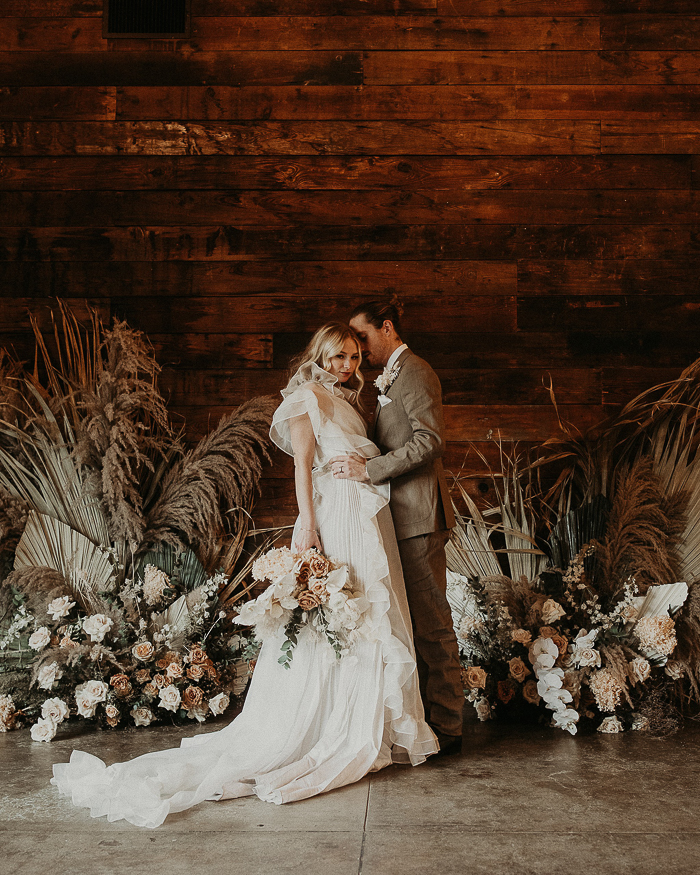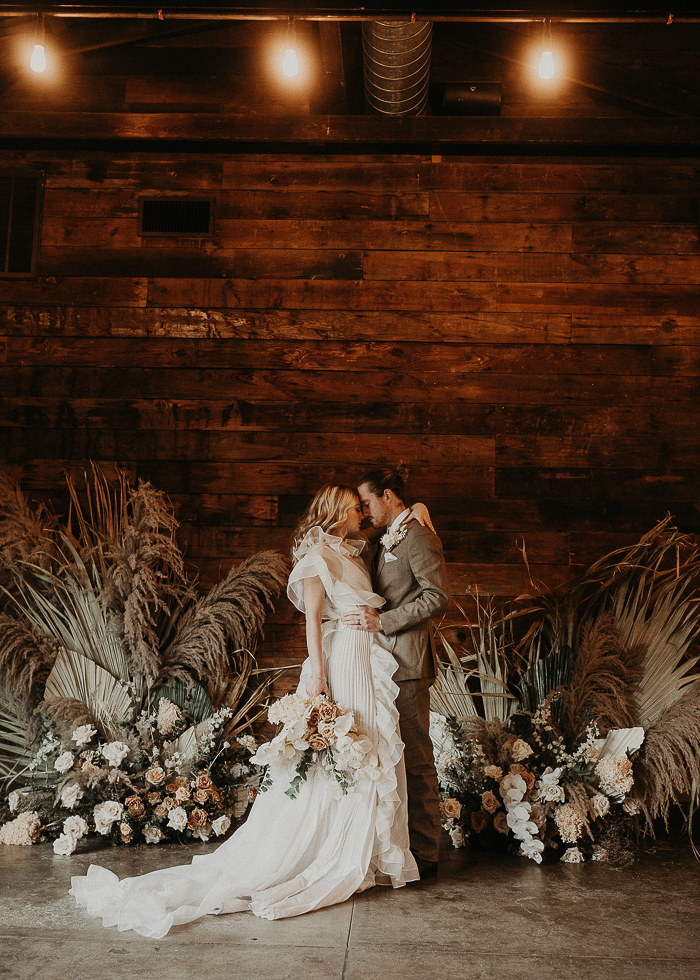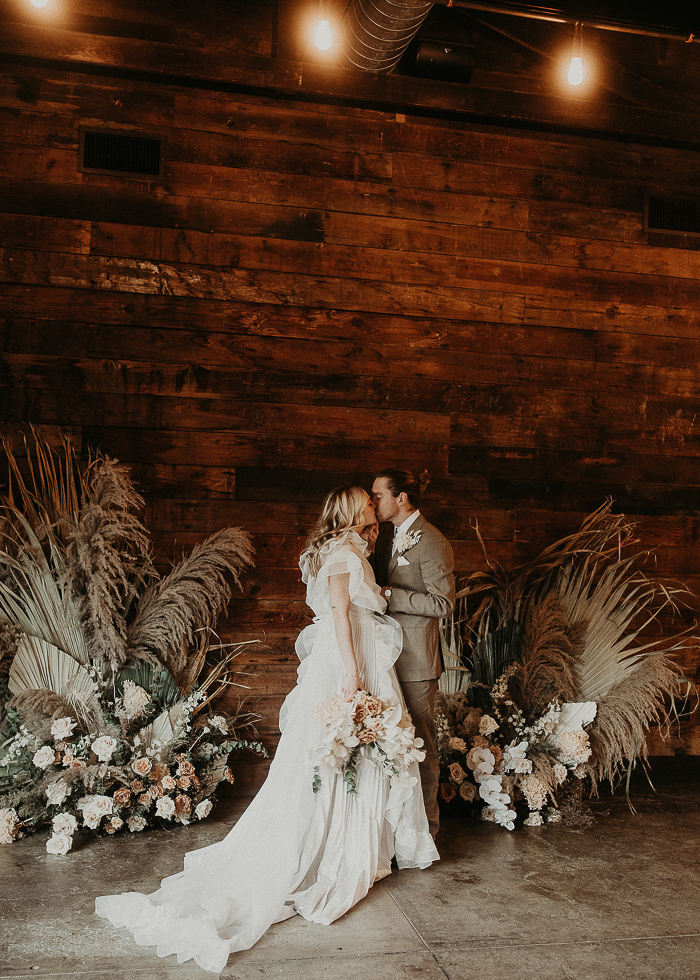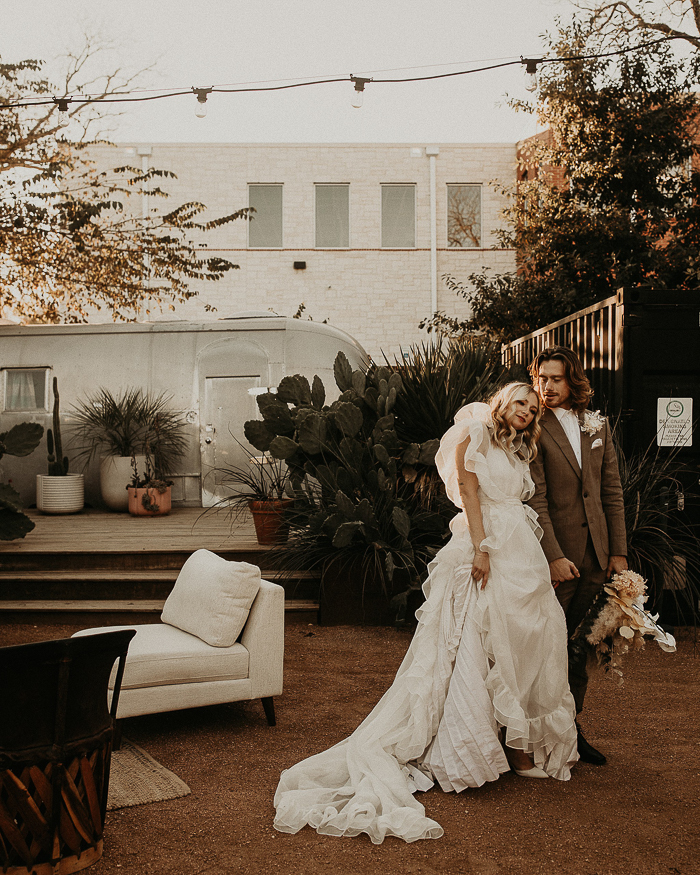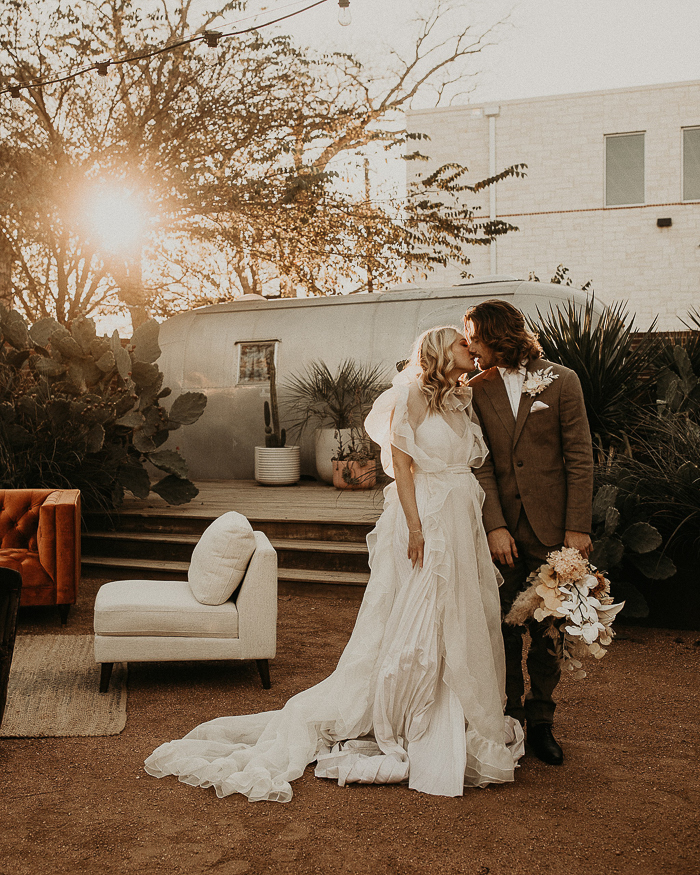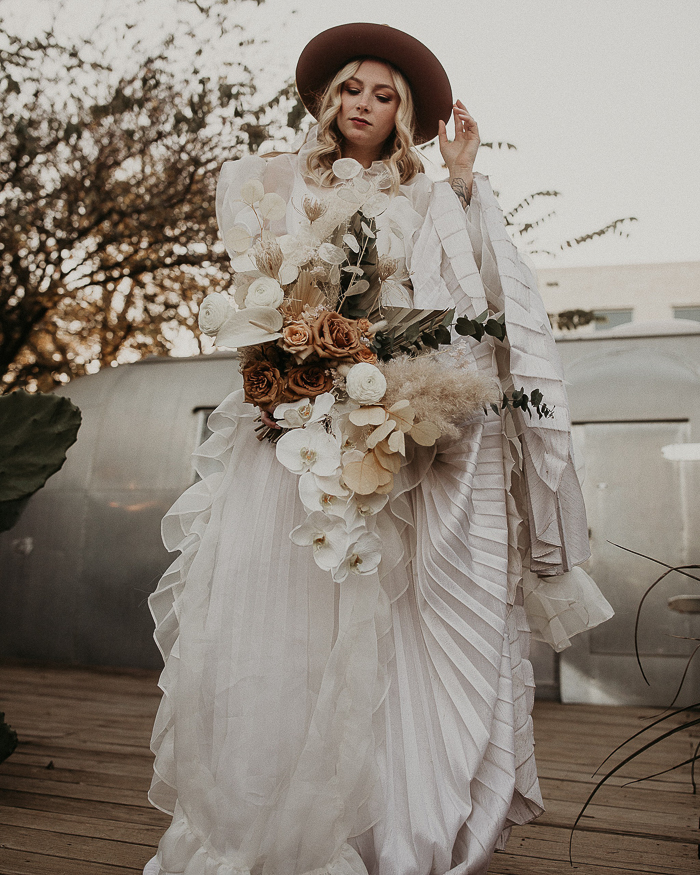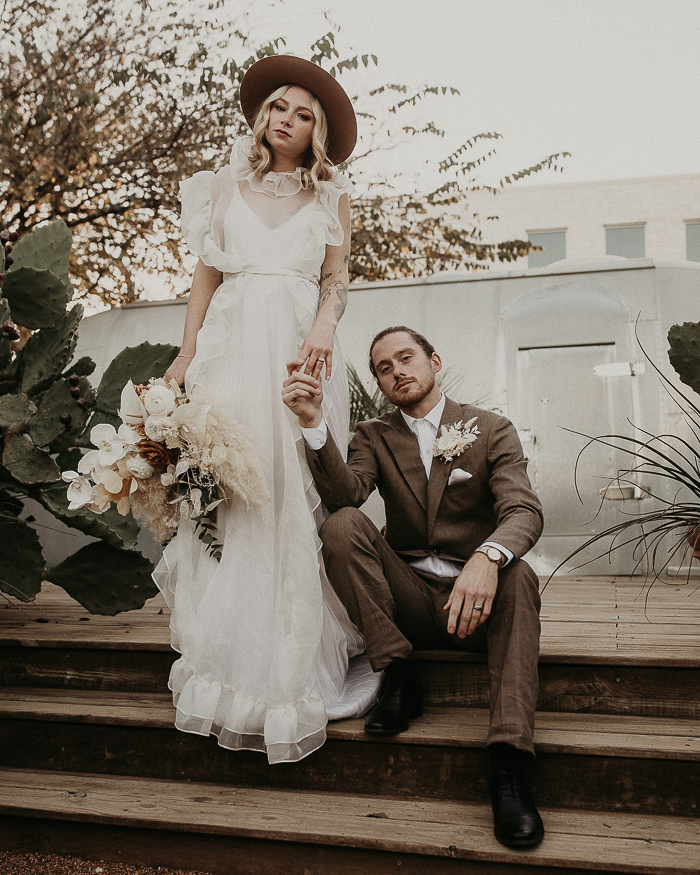 The Perks Of Working With Professional Wedding Vendors
I love being a part of styled shoots. The amount of preparation and planning that goes into an inspiration shoot is almost as much as an actual wedding day shoot—kidding! But the detail that vendors put into their work of the beautifully styled shoot is insane. It really is like bringing artists together to create a puzzle. Vendors pull out all the stops, and this modern shoot at The Union on Eighth was no exception!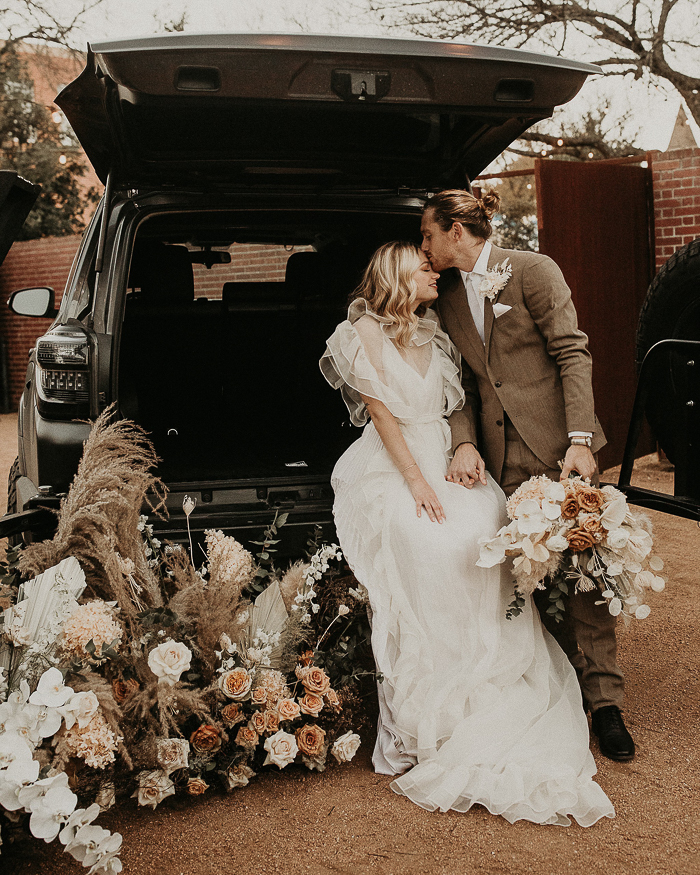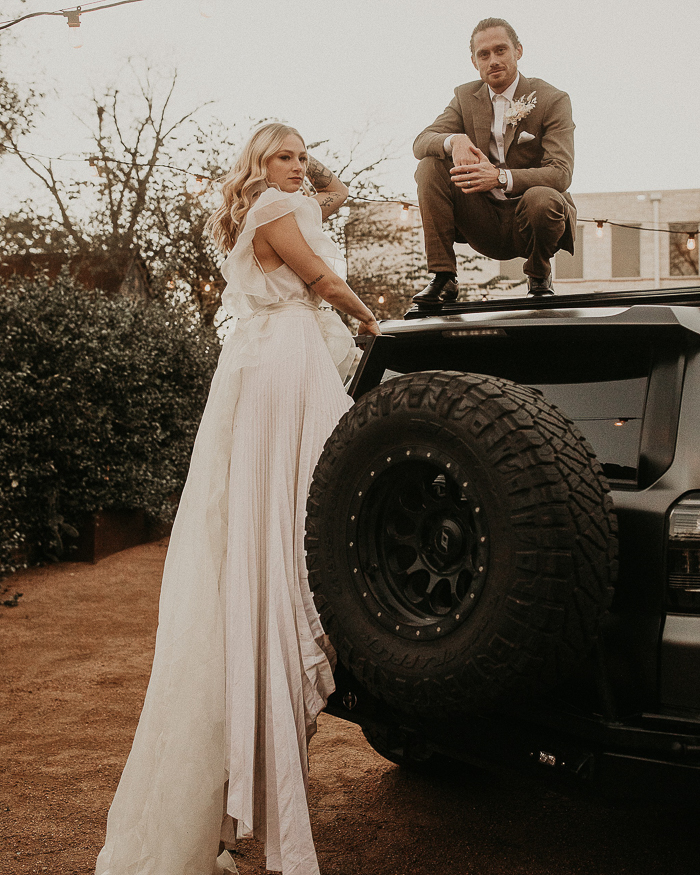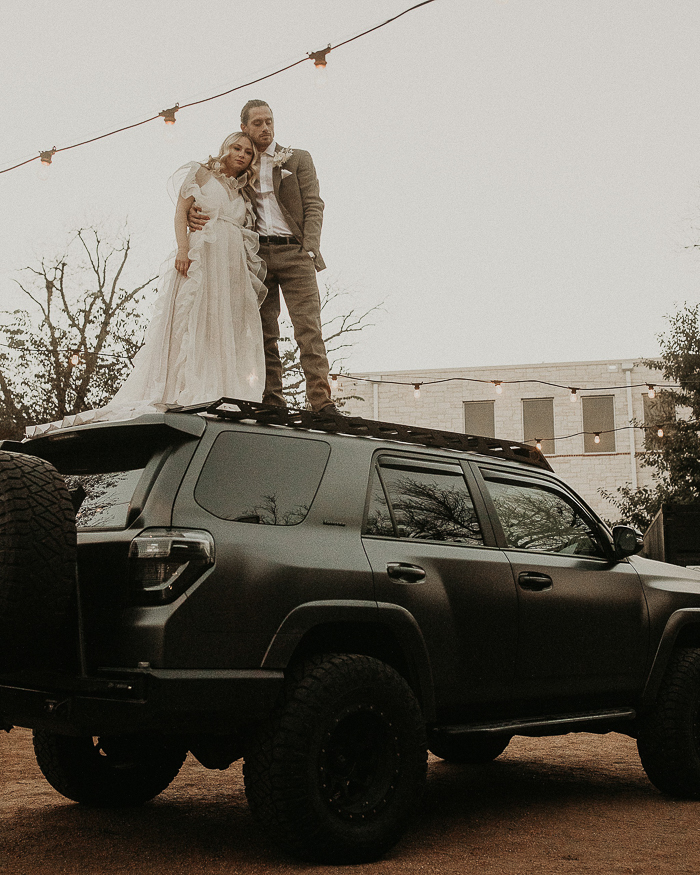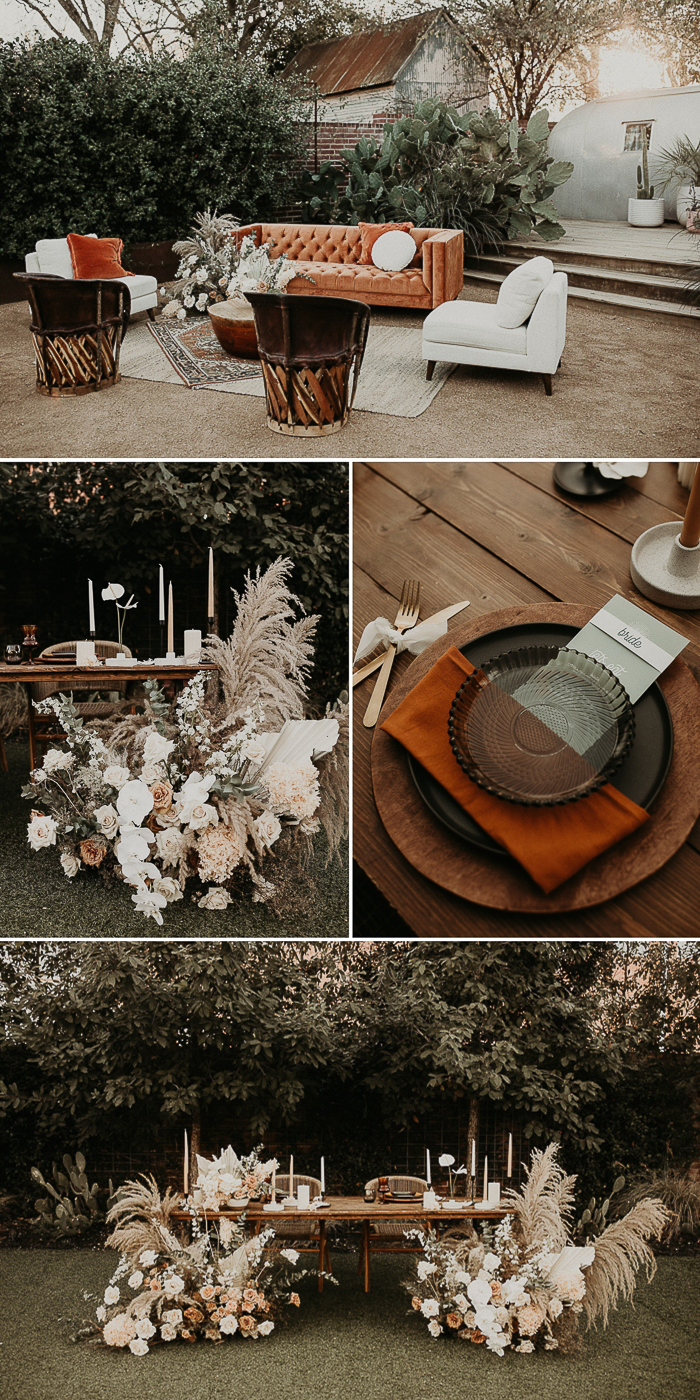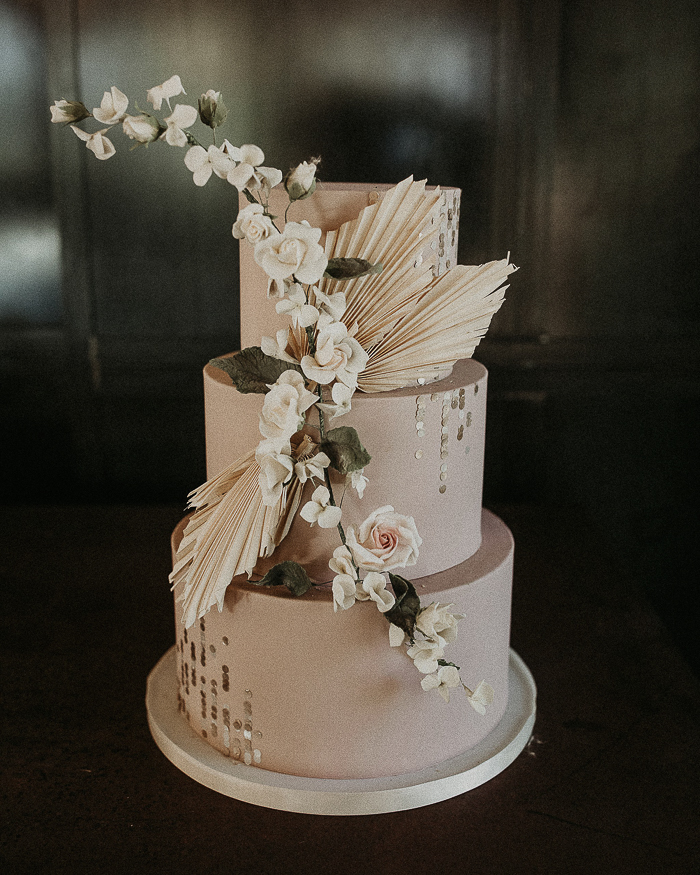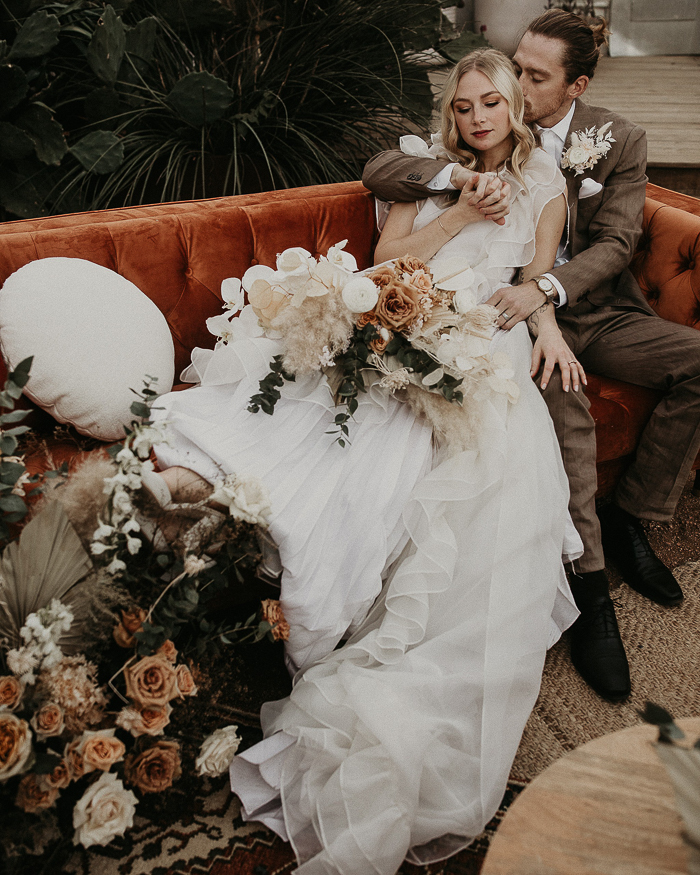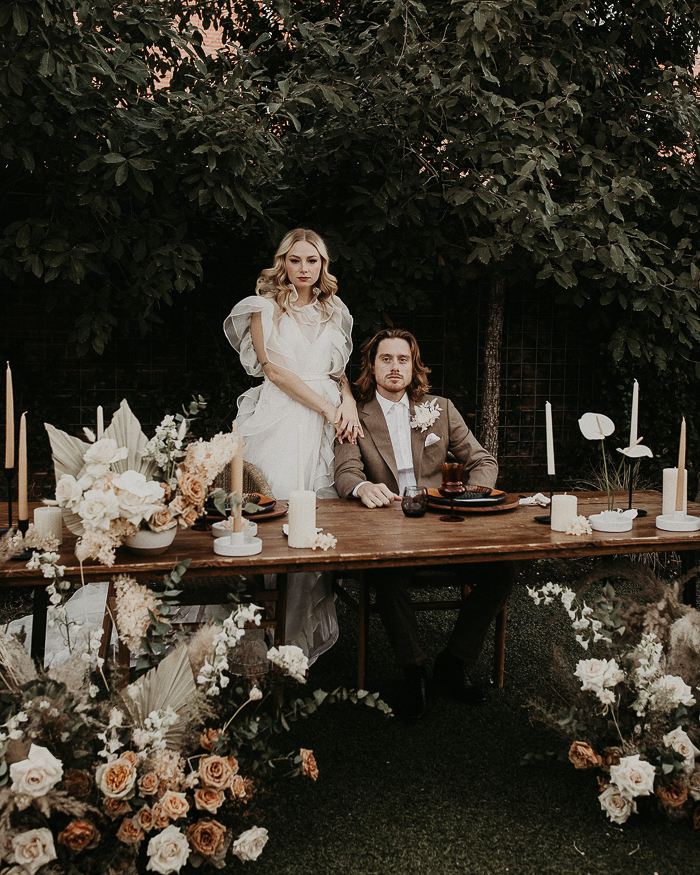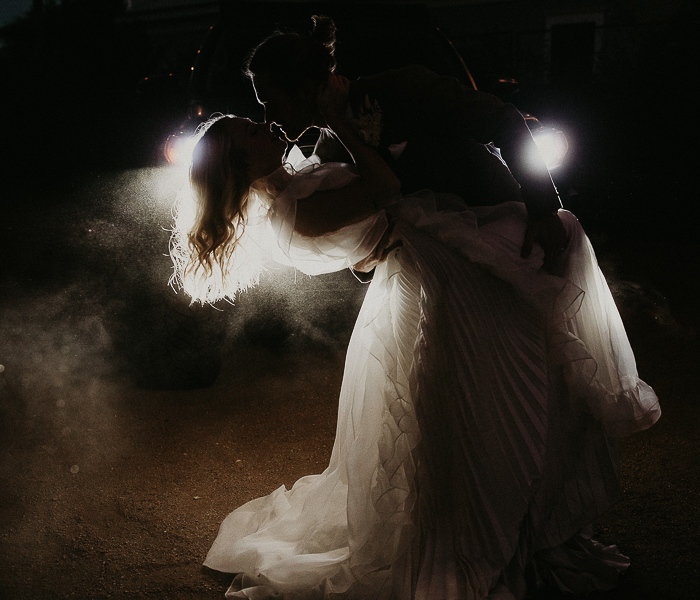 Thank you to Junebug member Nikk Nguyen Photo for sharing this stunning modern wedding inspiration shoot with us. To see more of Nikk's work, check out his profile in our directory of the best wedding photographers from around the world!