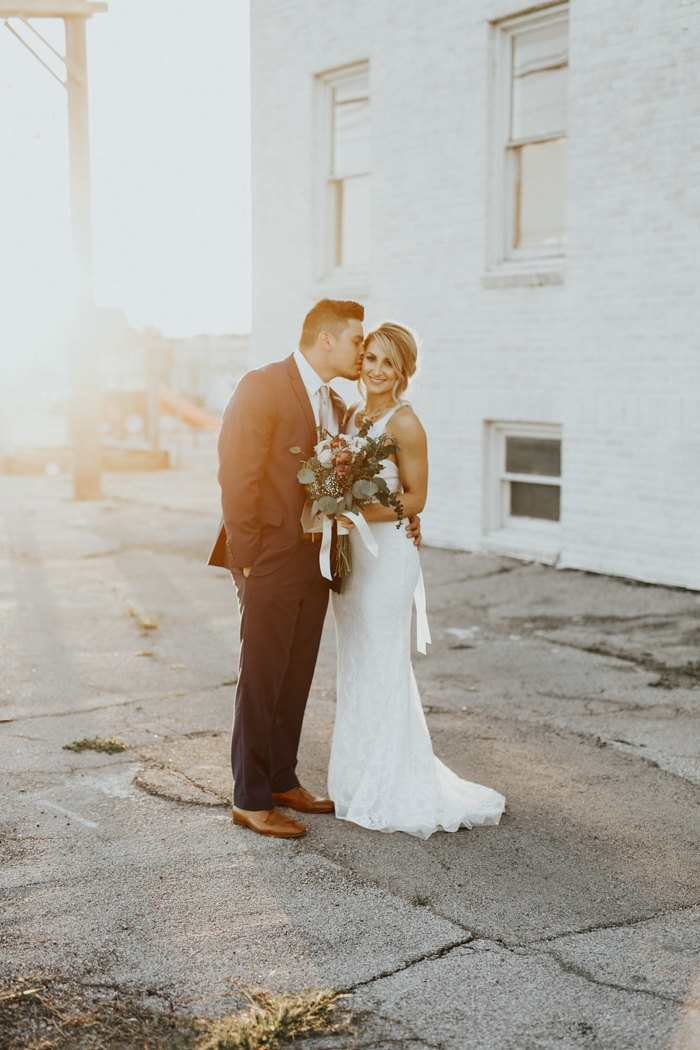 Savannah and Griffin's Pearl District Building wedding was a shimmering, elegant fusion of modern and earthy vibes featuring a sparkling mix of gold, silver, and rose gold accents. The contemporary venue created a mood of downtown urban chic, with modern exposed brick, crystal chandeliers, and fabulously ornate décor. Assorted metals perfectly accented the color palette of cool-toned greens, blush, navy, and grey of the bridemaids' mismatched dresses from Lulu's. From the bride's golden statement necklace, to whimsical details like gold and silver balloons, stunning macramé, and a fabulous wedding cake and decadent donut dessert table from Livi Lee's Donuts. We love how much fun photographer Chelsea Bollinger had capturing this fun-loving couple and their large wedding party, from the bridesmaids getting celebrating on their balcony in silk, floral robes to the bride and groom enjoying a late-night snack from Lone Wolf food truck.
The Couple:
Savannah and Griffin
The Wedding:
The Pearl District Building, Tulsa, Oklahoma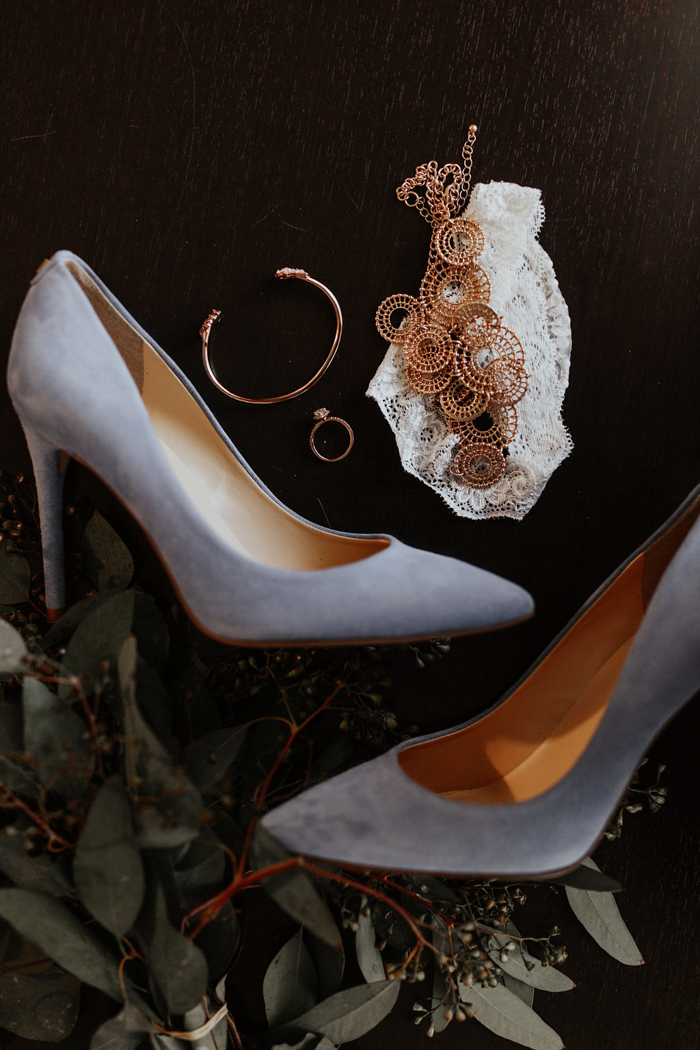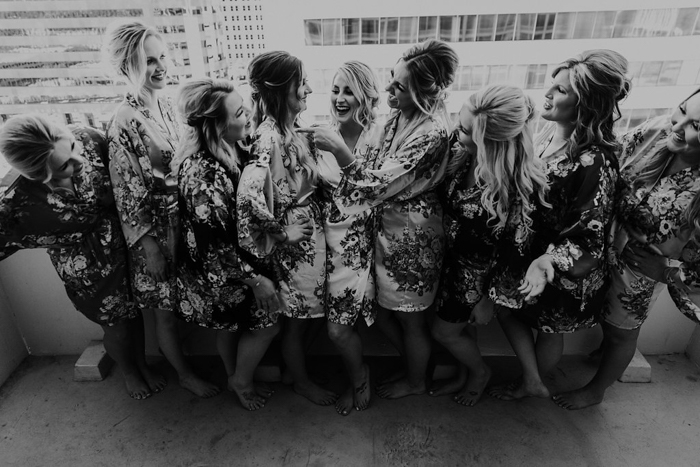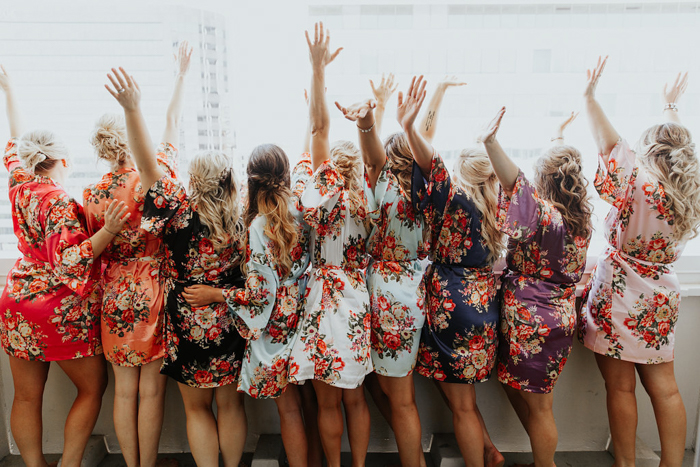 The most important part in planning the wedding was that it reflected who we are. We wanted to throw a big party for all our friends and family.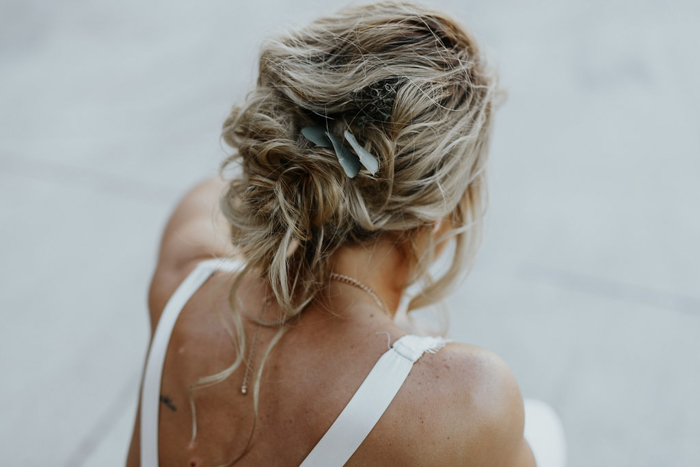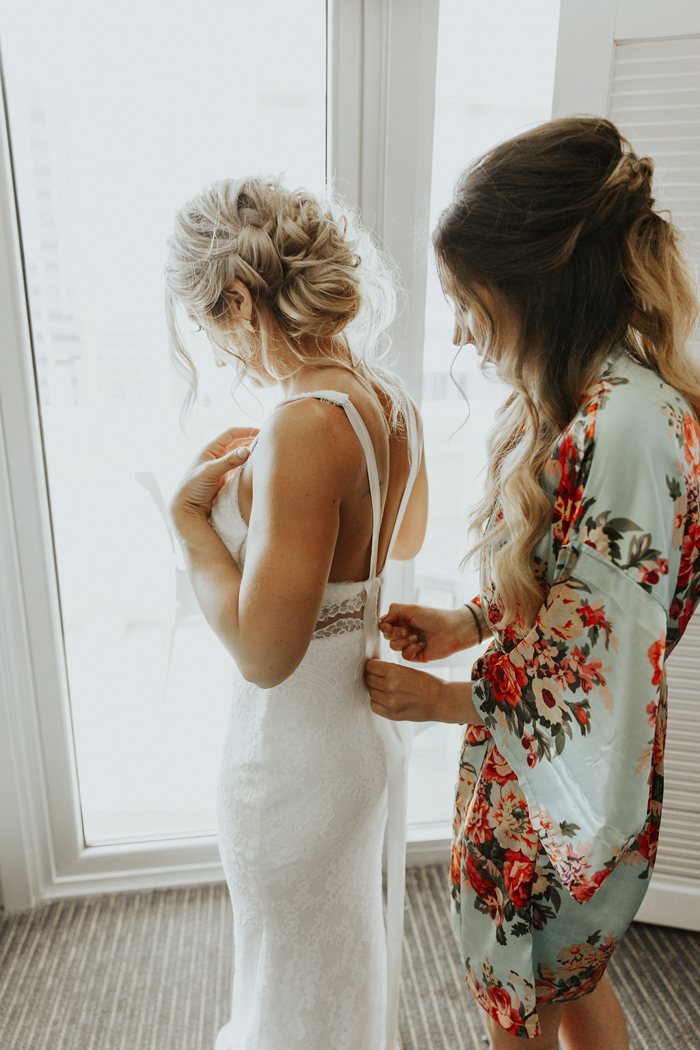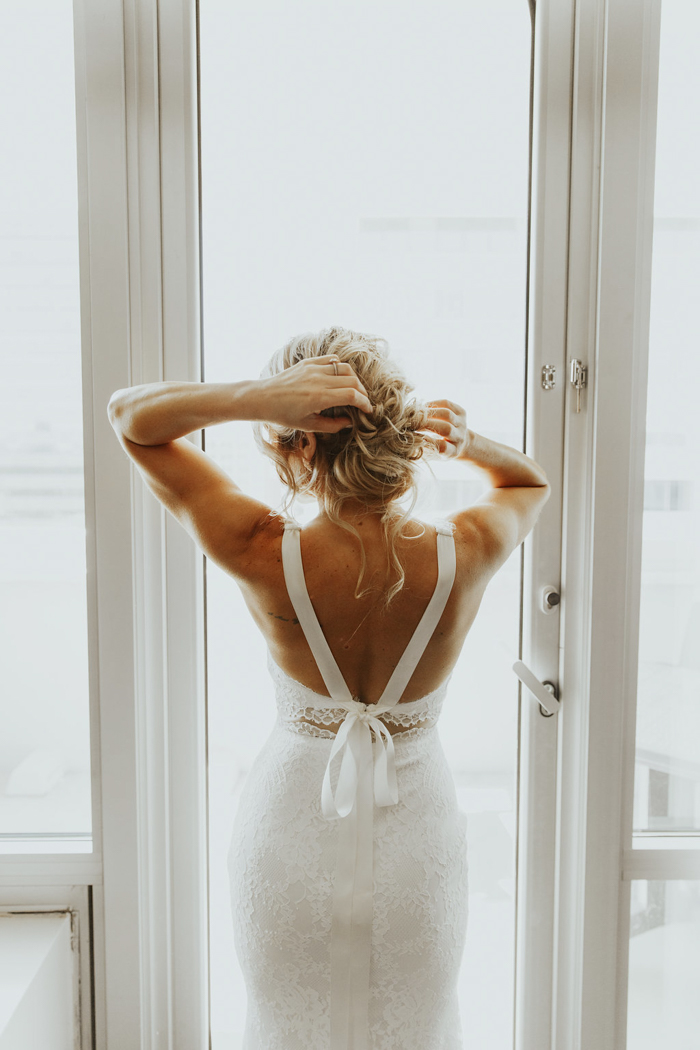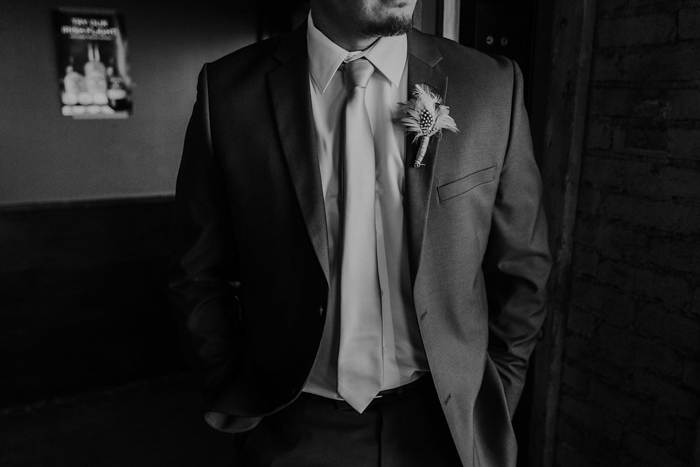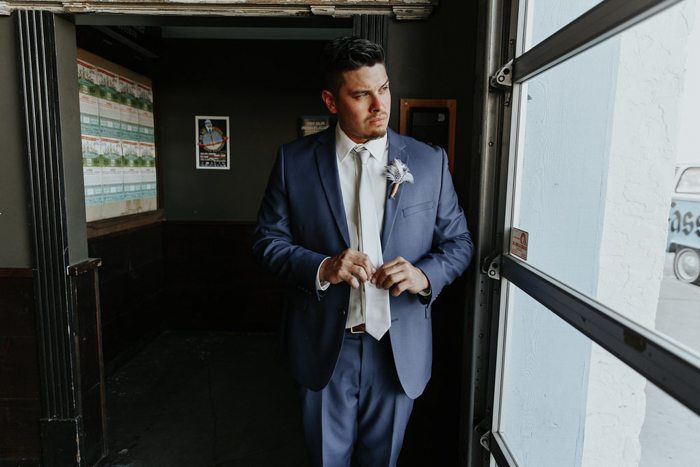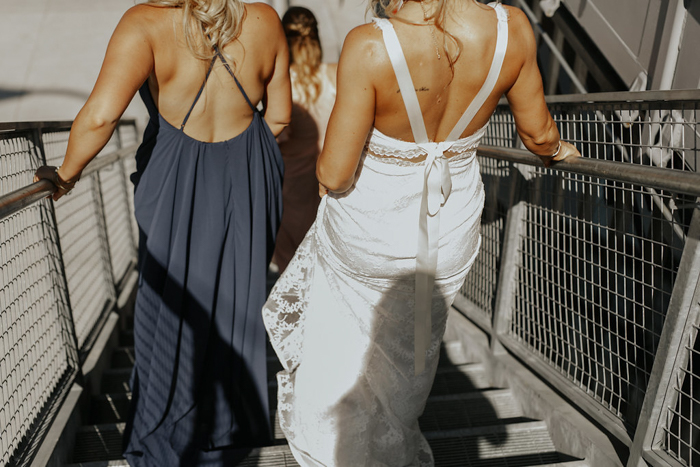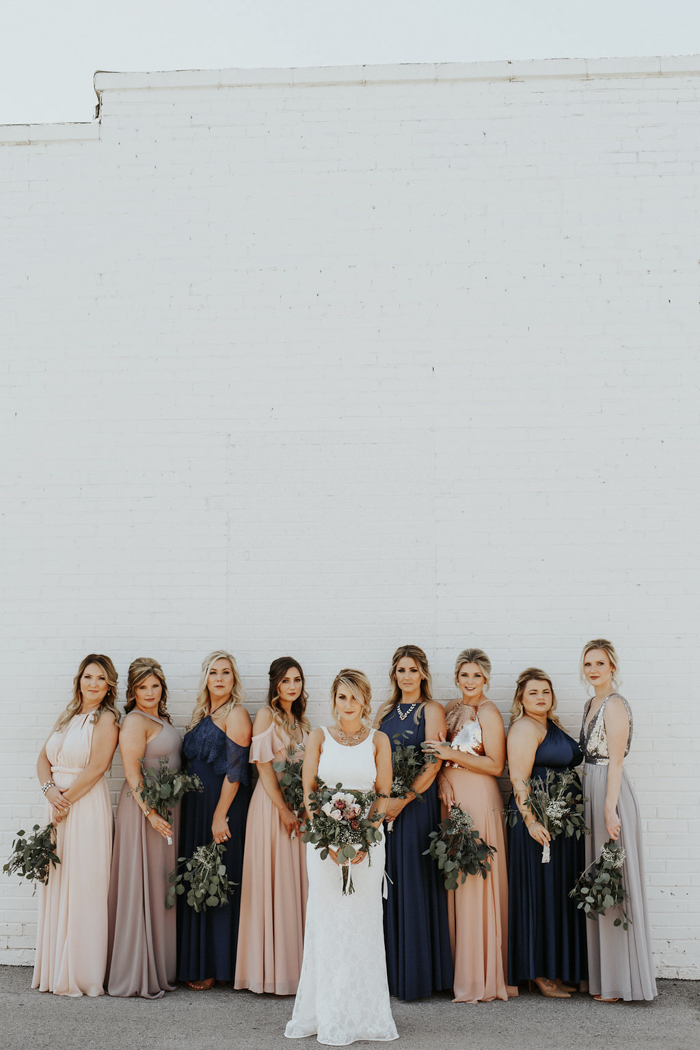 I wanted a mixture of things. I really like simple but elegant. I chose more of a simple lace wedding dress that I had made. I wore Kendra Scott jewelry. My bridesmaids wore all different dresses from Lulus. They had three colors to chose from. The groomsman wore navy suits with grey ties.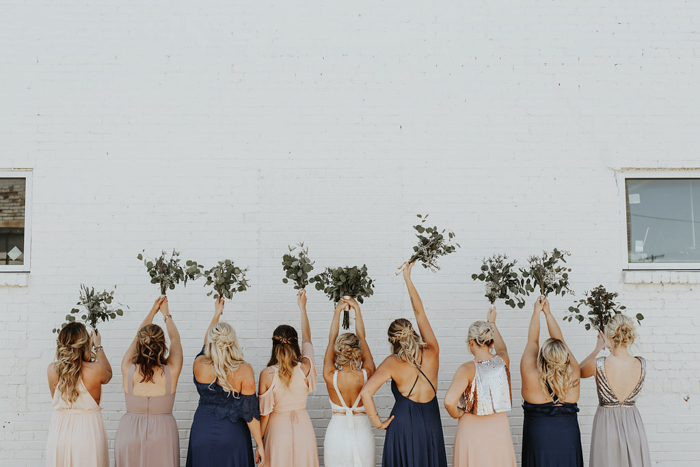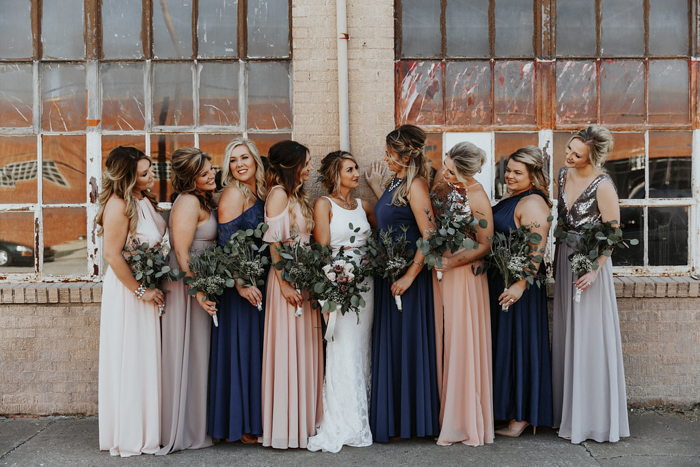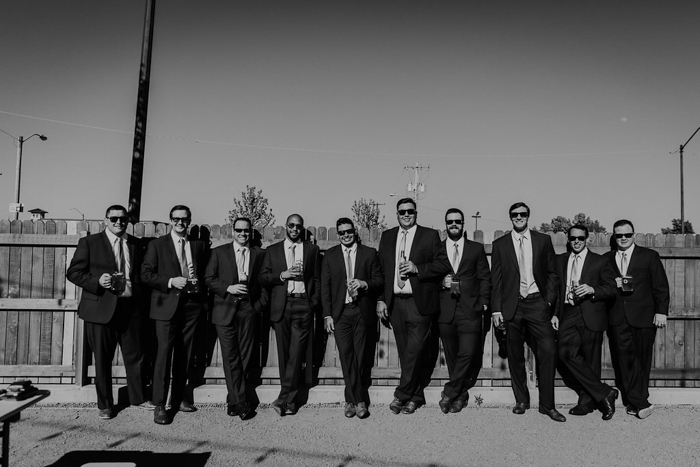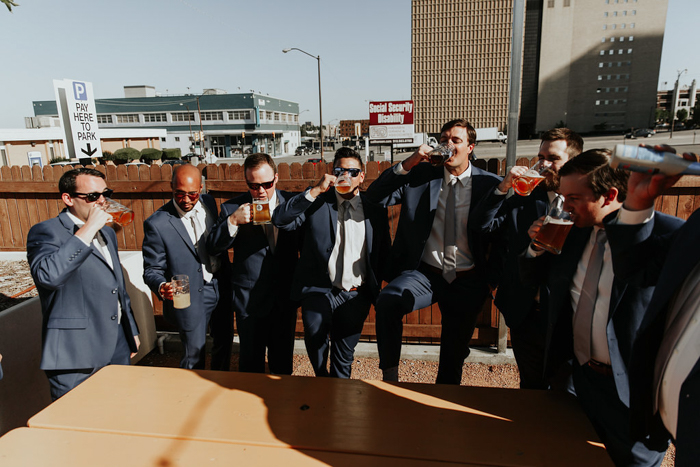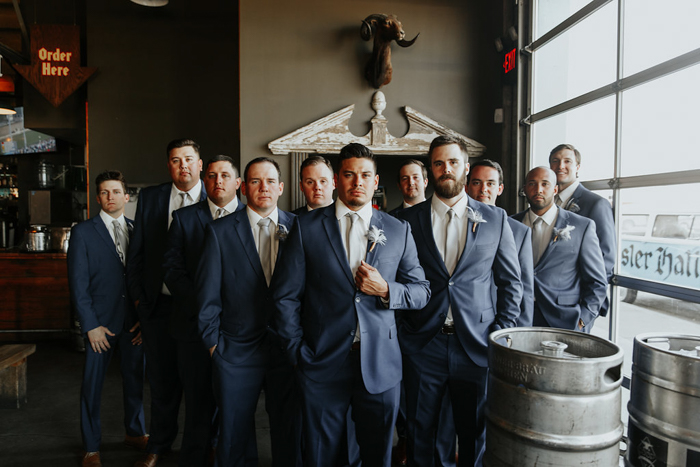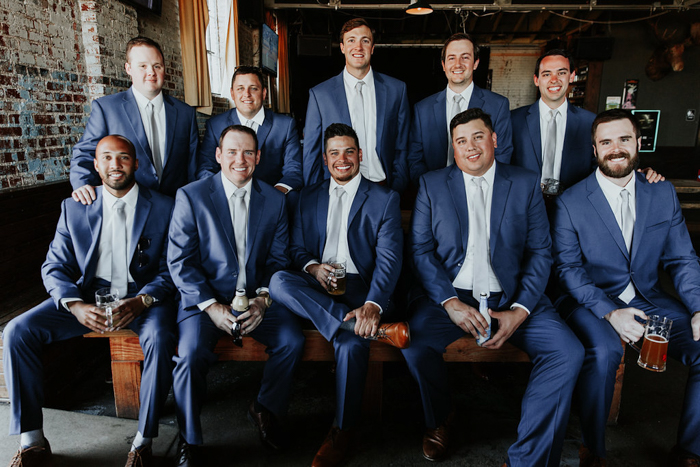 We chose the first venue we looked at. It had everything we wanted. It was vintage with brick walls and lights everywhere. It had the perfect set up for our food truck.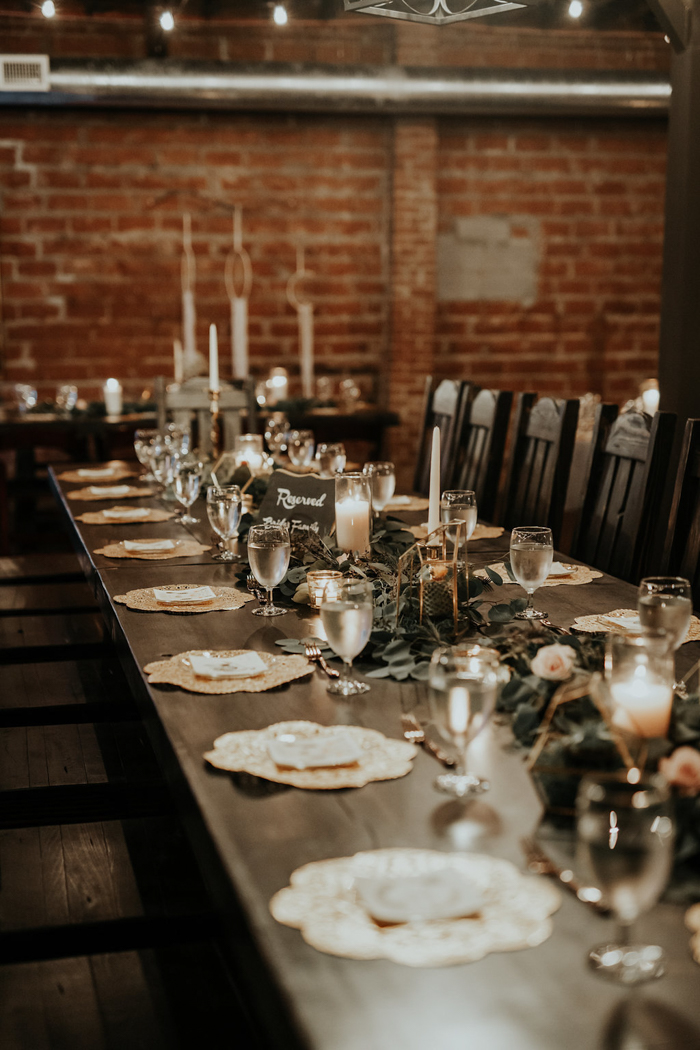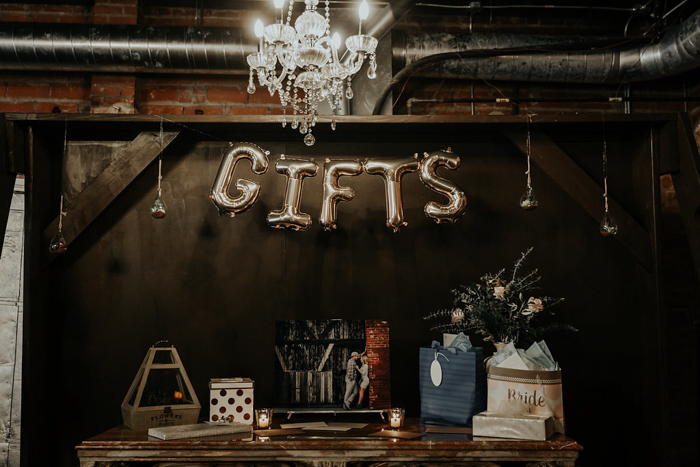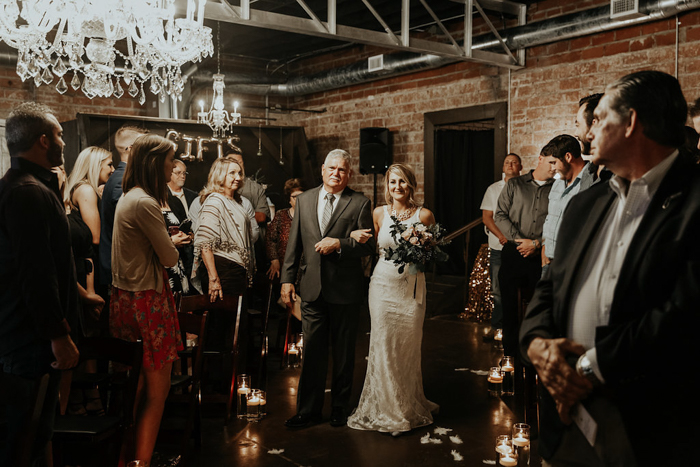 We wanted our wedding to be like us. My husband is Native American, so we used a lot of his culture. I love bohemian and earthy, so we kinda mixed the two.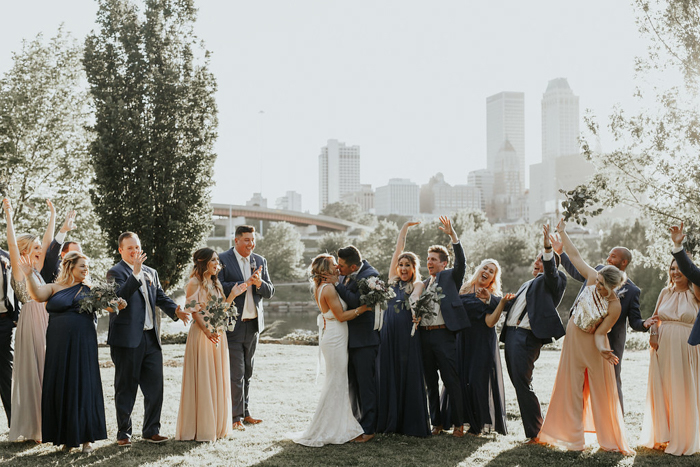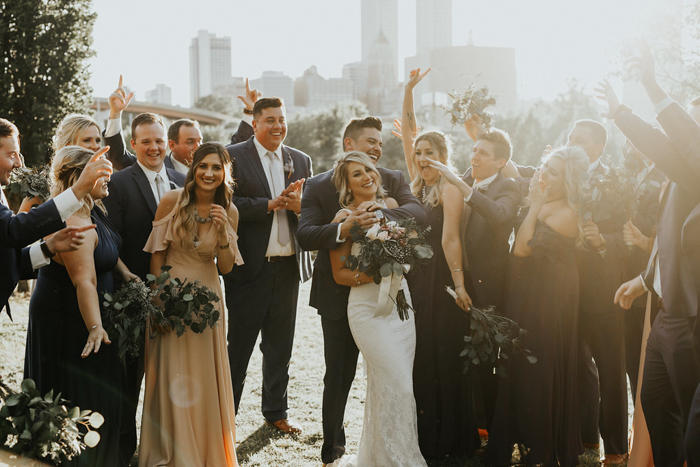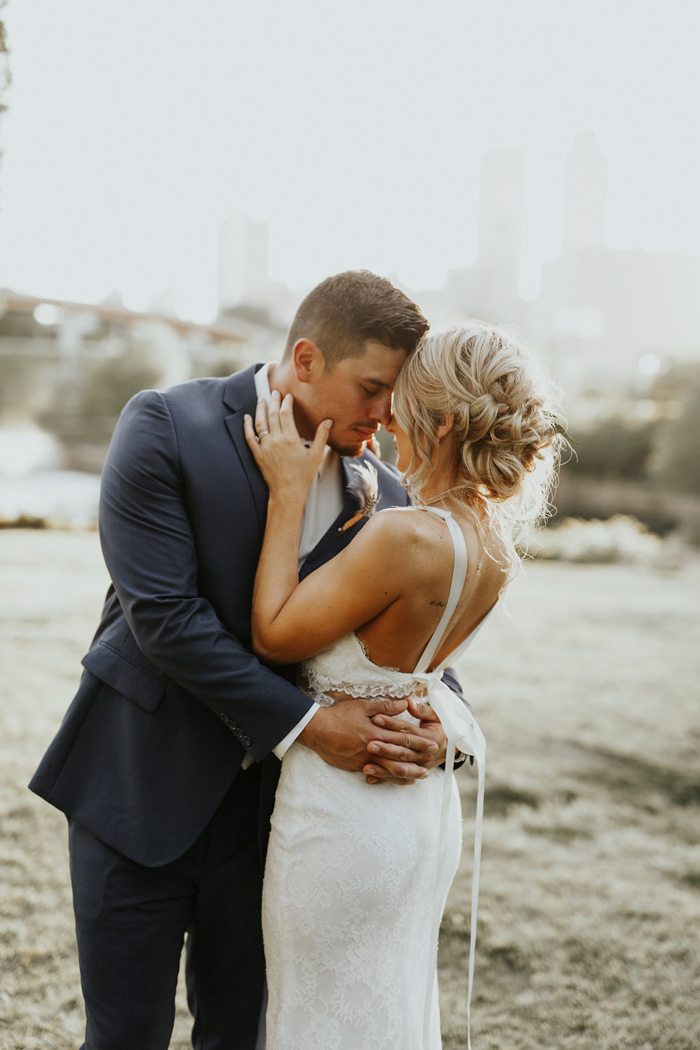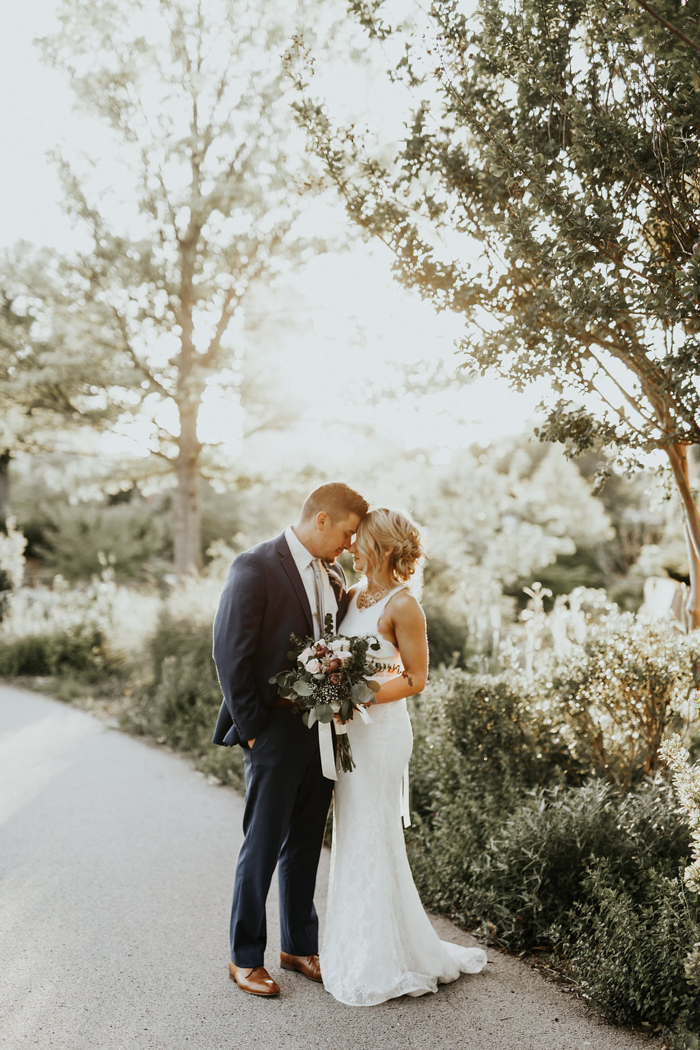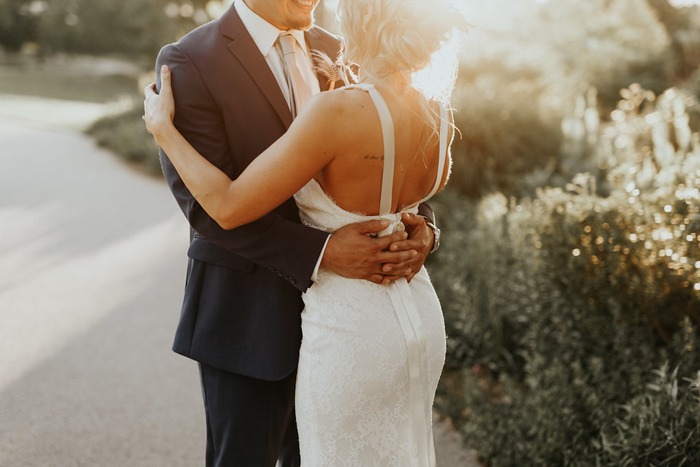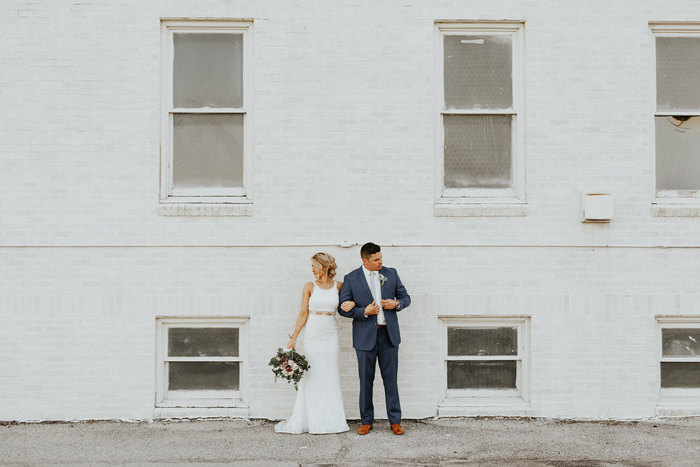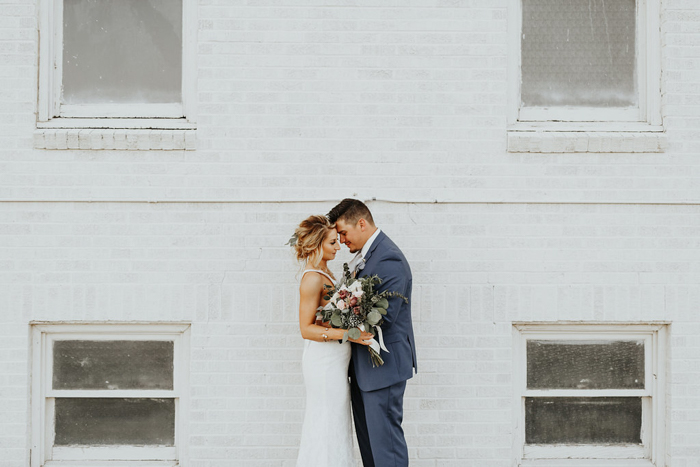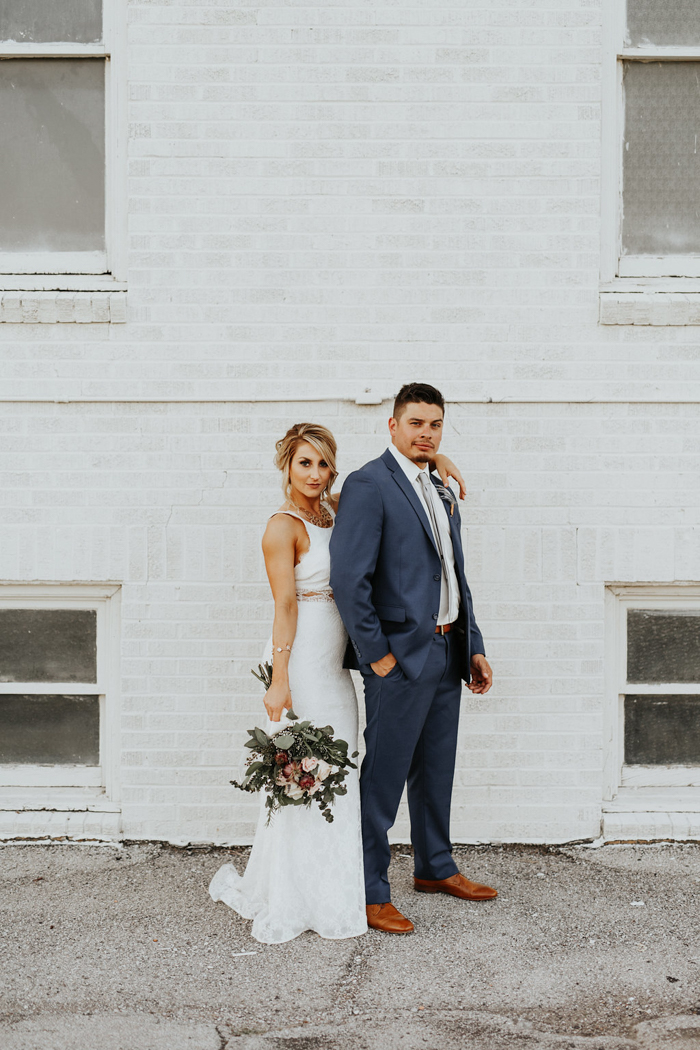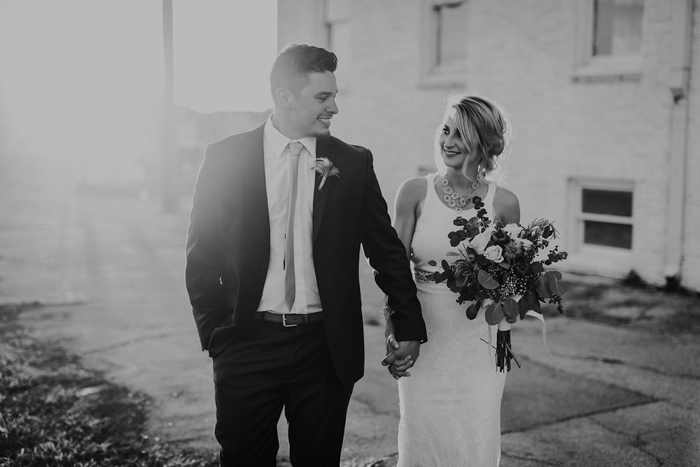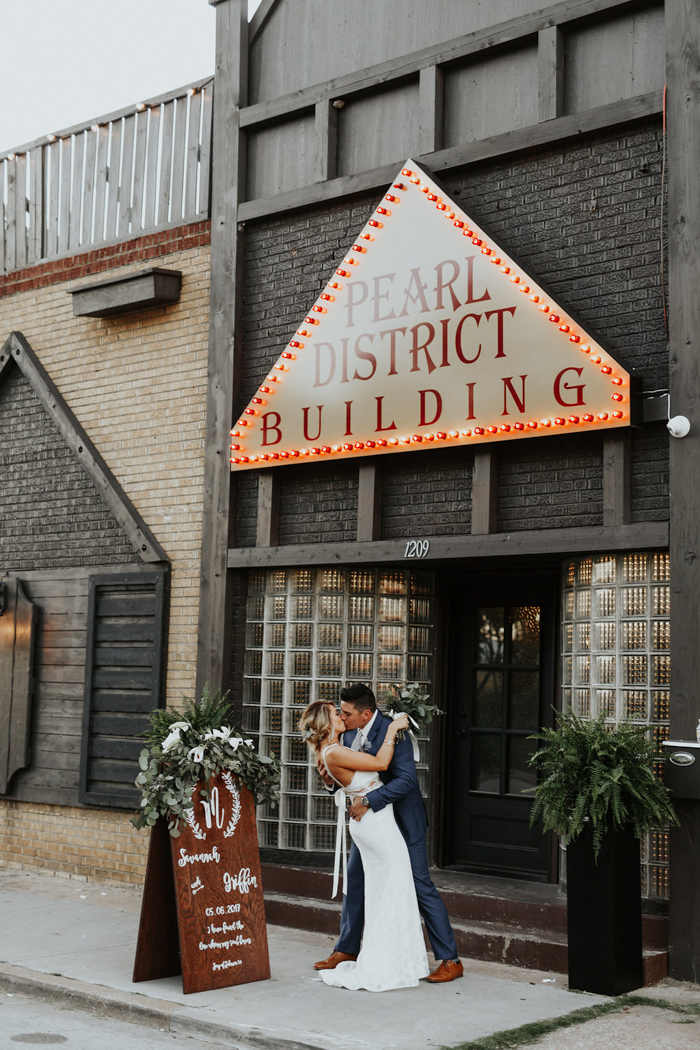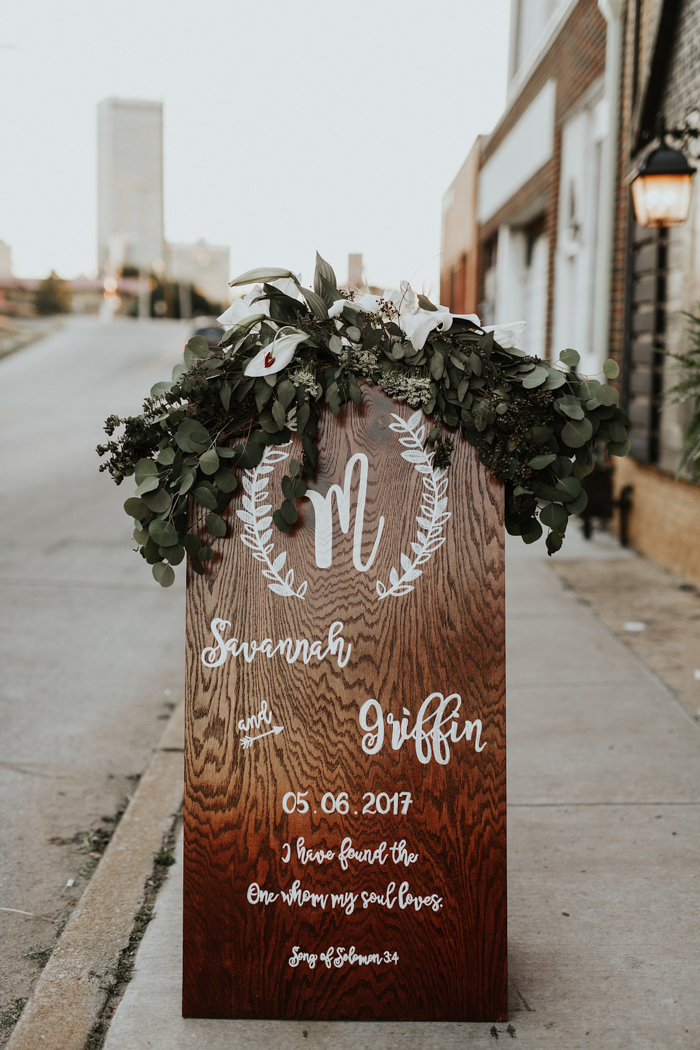 We grew up as neighbors when we were kids, so we planted a succulent using the dirt from our backyards. Our officiant was also our crossfit coach so that made it fun.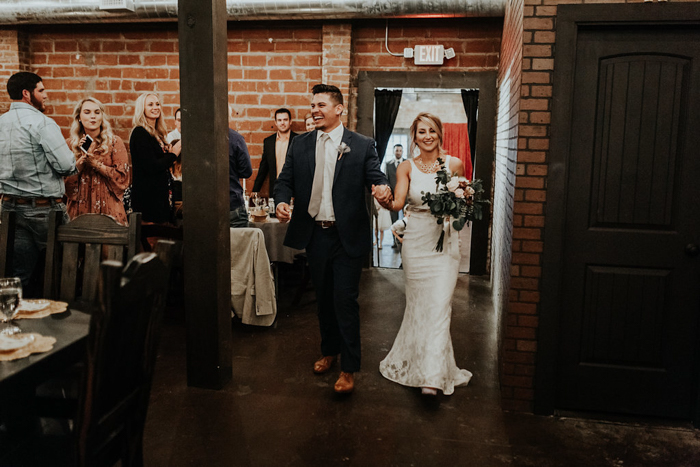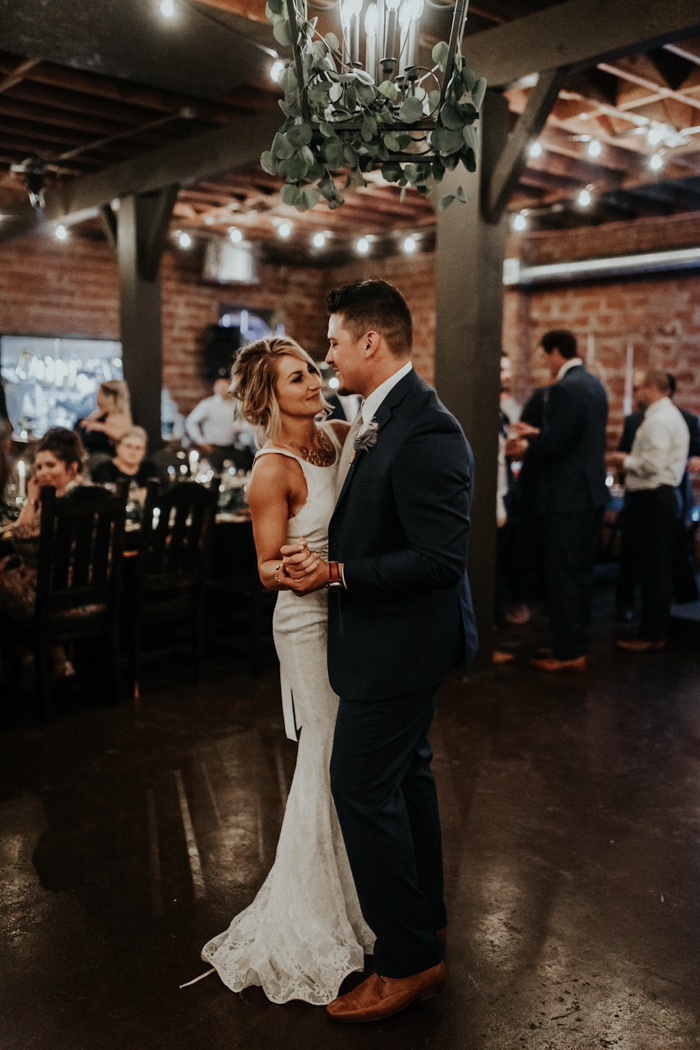 The song the bridal party walked out to was a song we found for a video my husband put together for me, "Light the Sky" by Lyonn. I walked down to Cassie Latshaw singing "Cleopatra" by the Lumineers. Our first dance was "Perfect" by Ed Sheeran.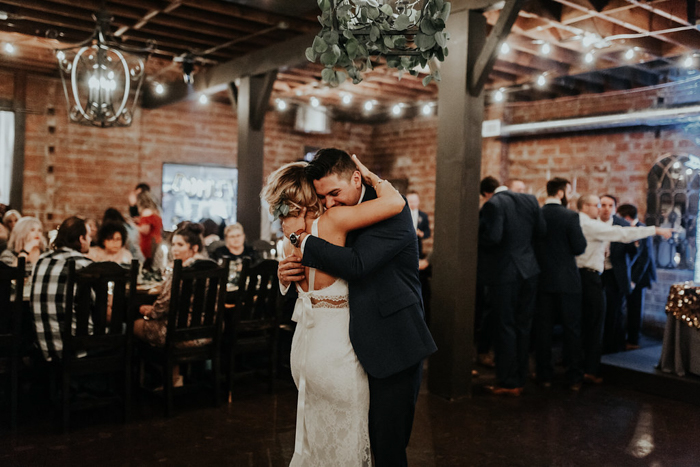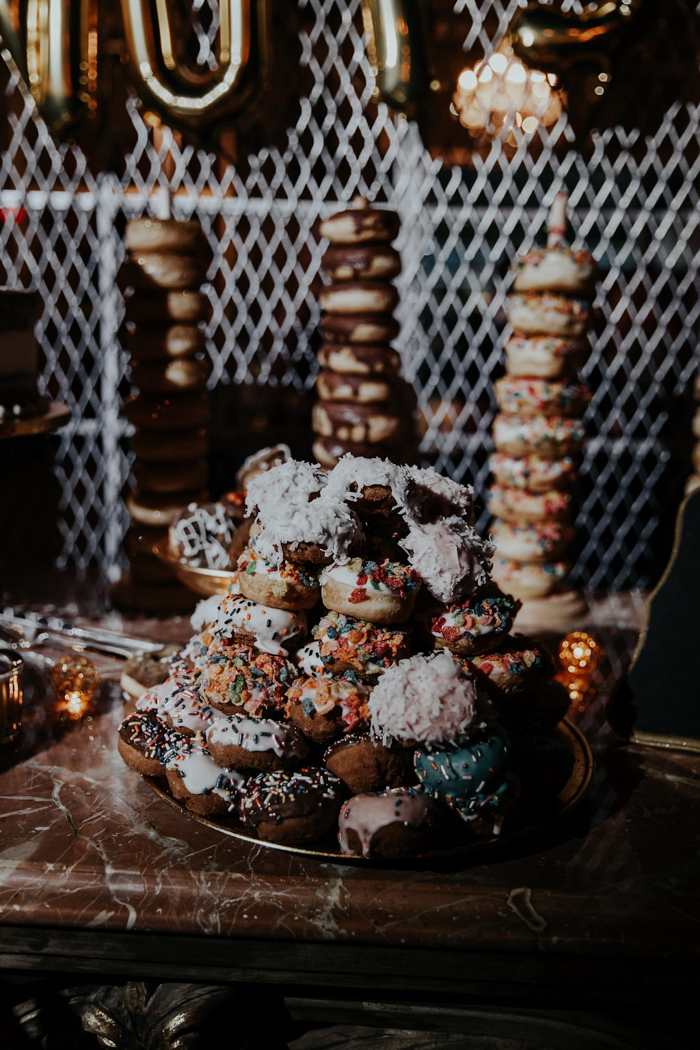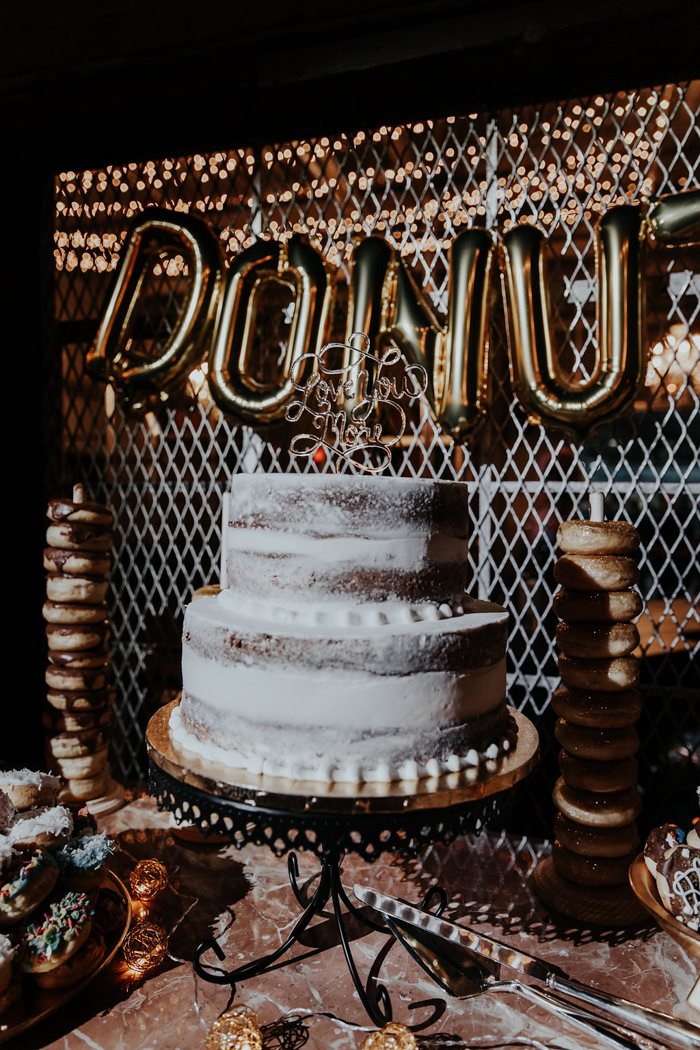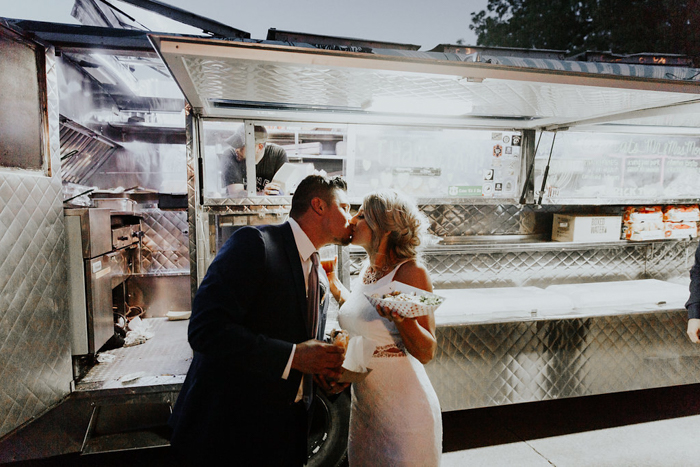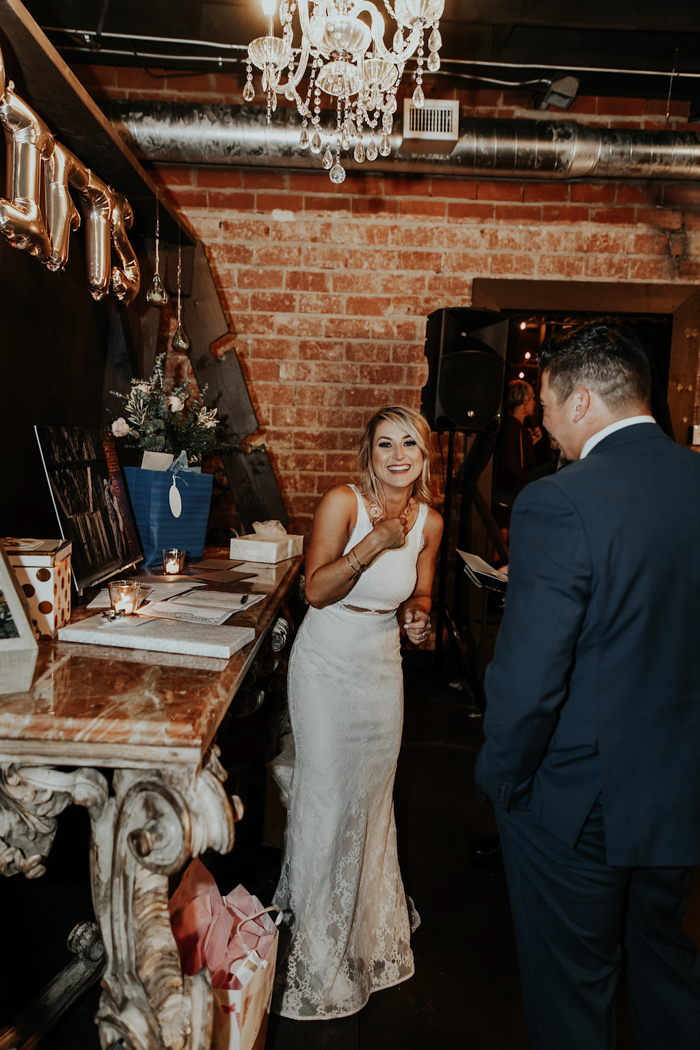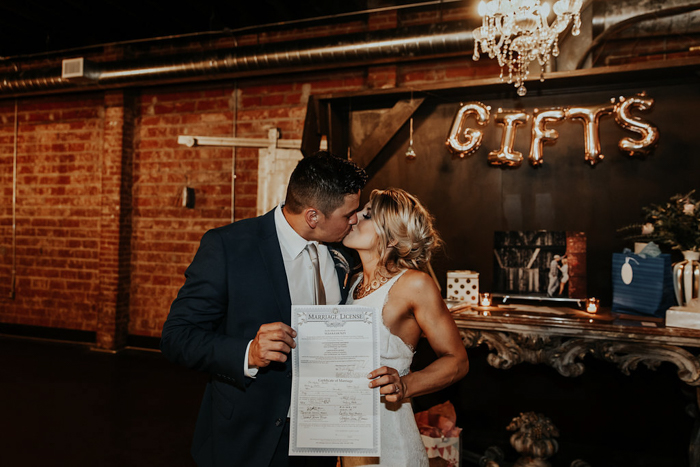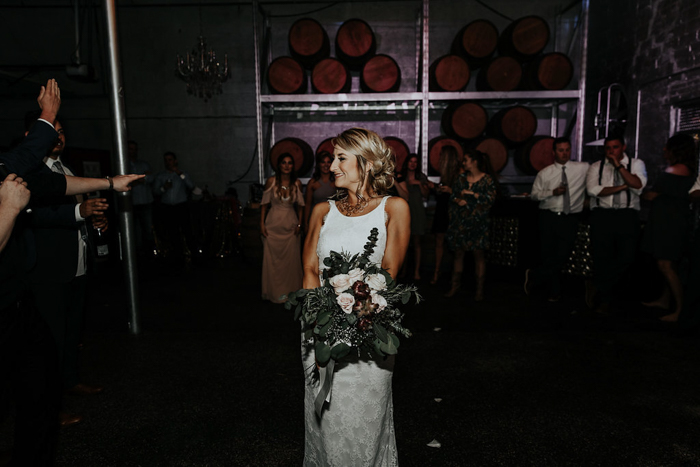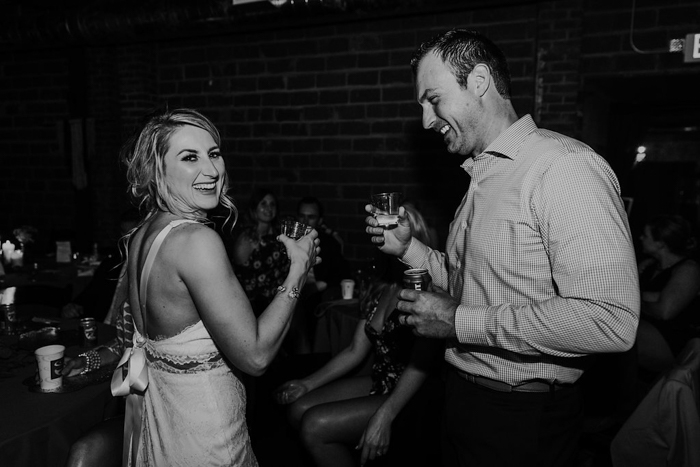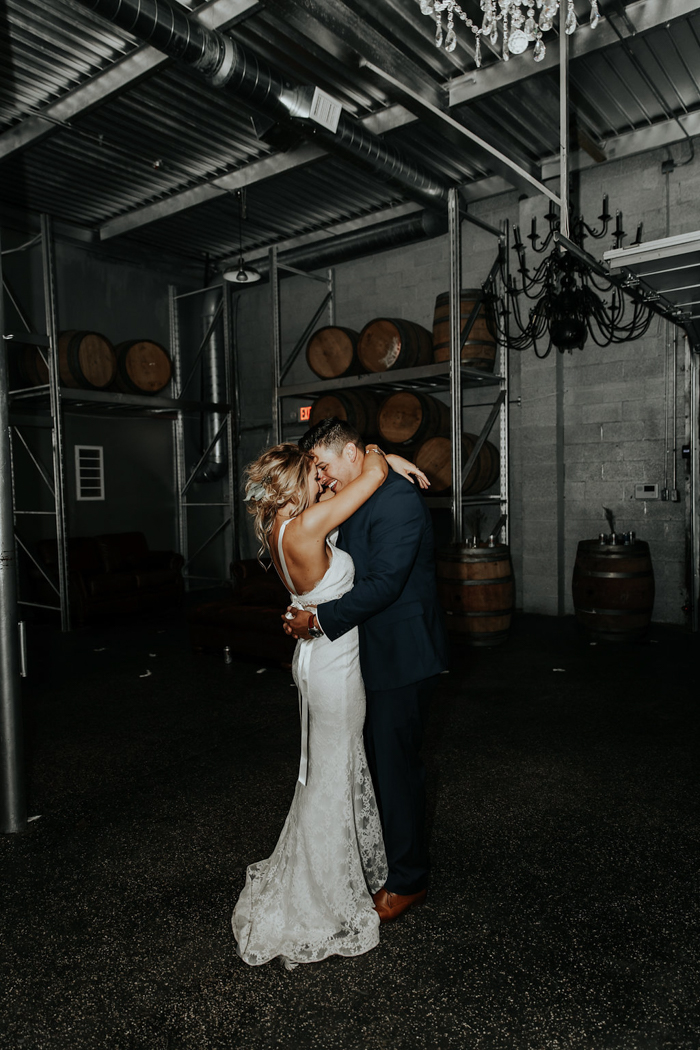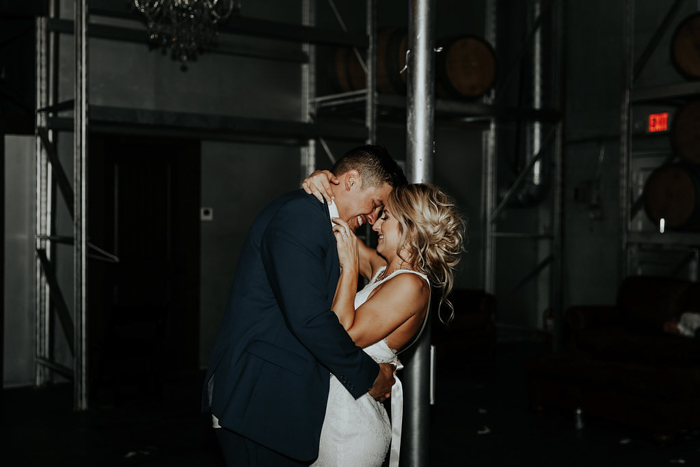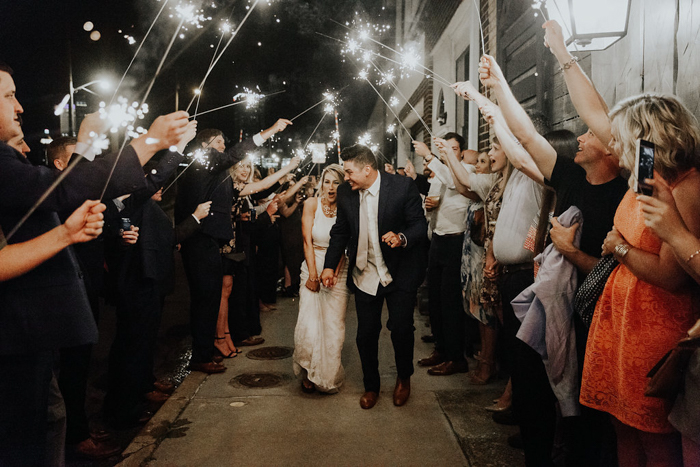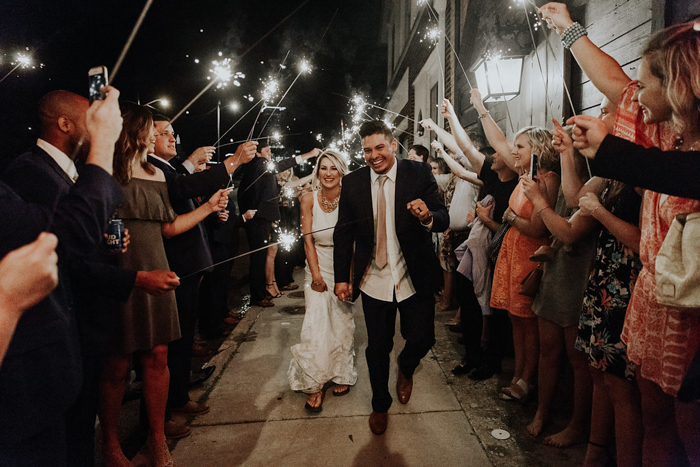 Congratulations to Savannah and Griffin on their seriously beautiful and super fun wedding, and special thanks to Chelsea Bollinger Photography for capturing this stunning modern wedding. For more mixed metal inspiration, check out this edgy eclectic Wolf Feather Honey Farm elopement!