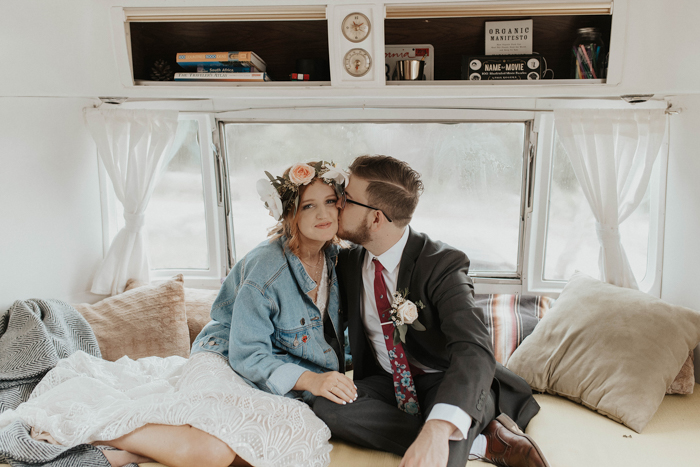 Regina and Joe made us realize minimalist boho wedding dreams we didn't even know we had with the loveliest celebration at Malibu's Zuma Sanctuary! This wedding had it all: macrame, a soft color palette, blooms galore, antique rugs, yard games, and the cutest airstream. Not only that, but the couple's style was off-the-charts with Regina rocking an intricate Calla Blanche gown, flower crown, and denim jacket and Joe sporting a Calvin Klein suit and floral tie. Every detail of this wedding felt perfectly curated yet totally laid-back — so, the epitome of California cool! We're hopelessly in love with the way Foolishly Rushing In captured it all, from the details to the stolen private moments in which the couple got to soak up all the joy around them!
The Couple:
Regina and Joe
The Wedding:
Zuma Sanctuary, Malibu, California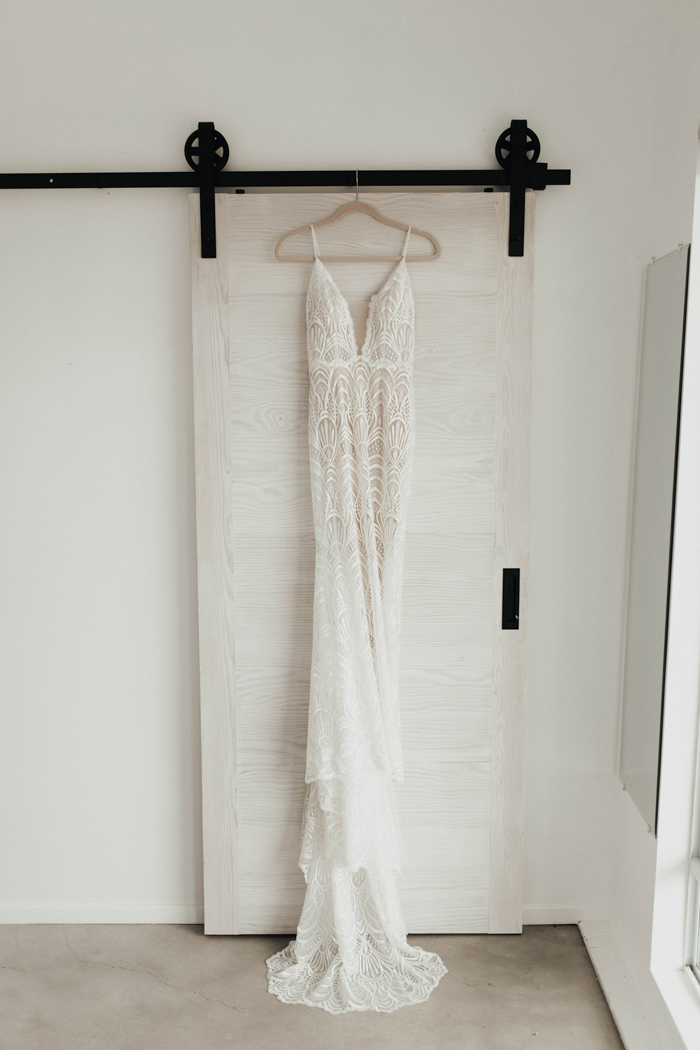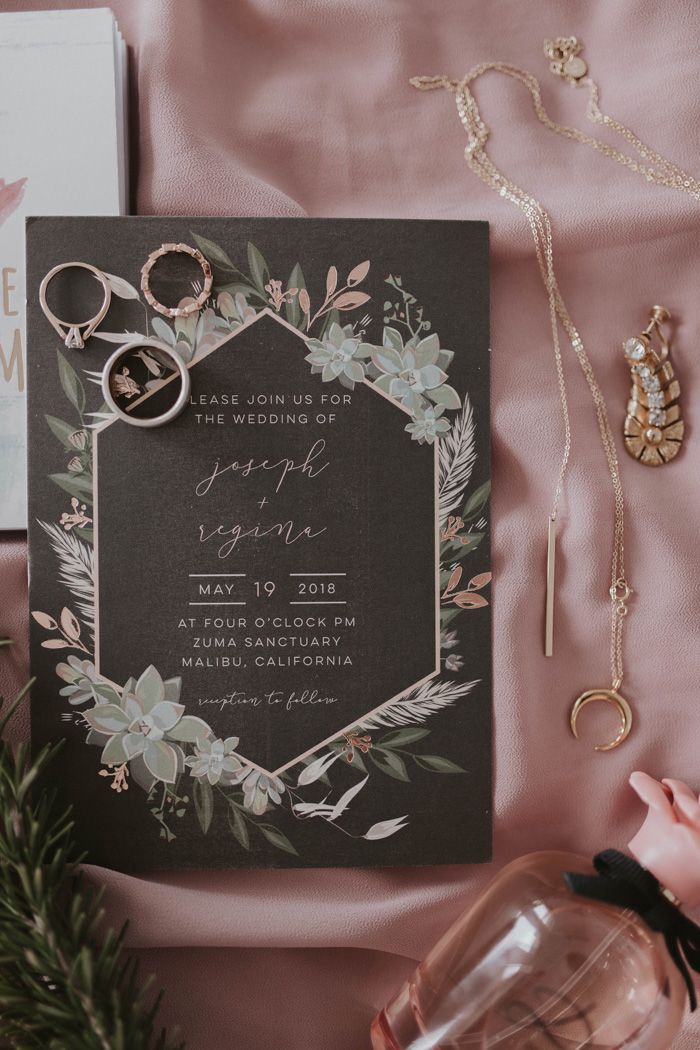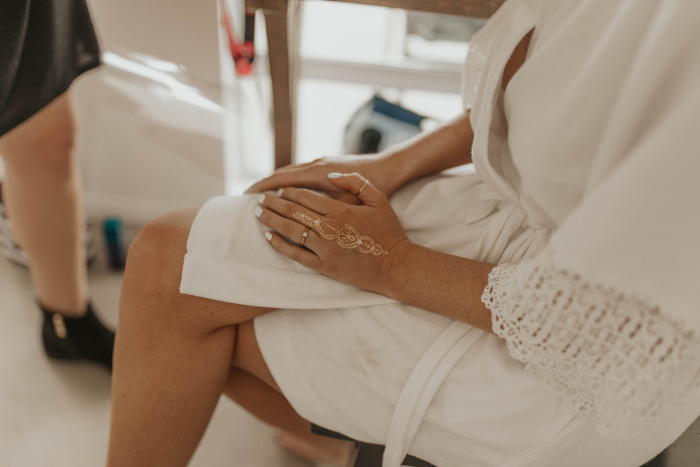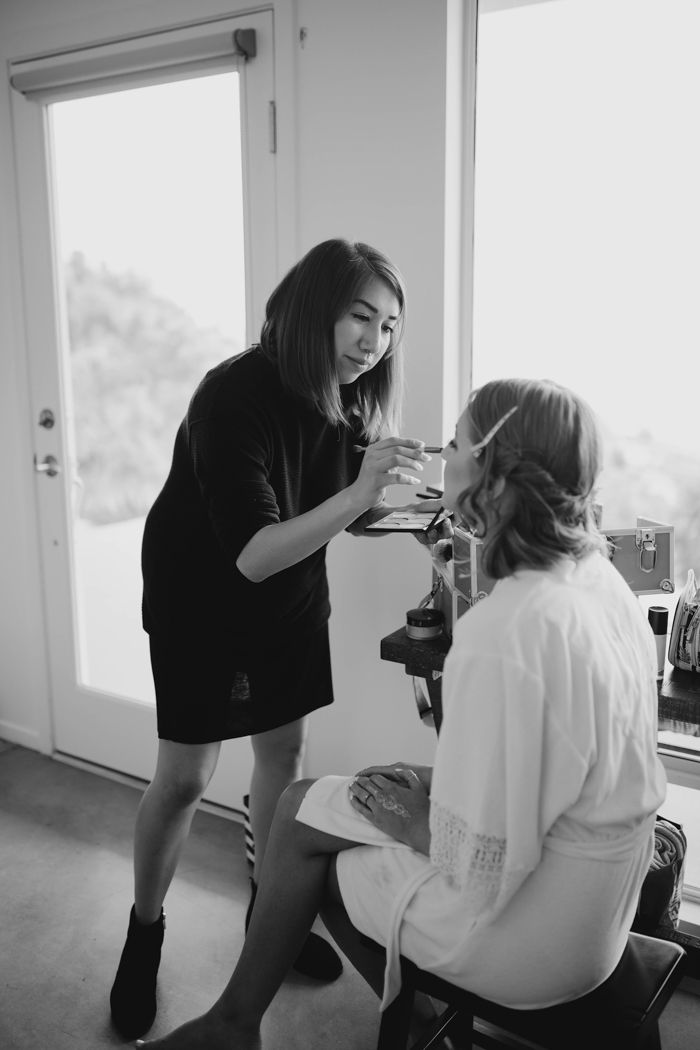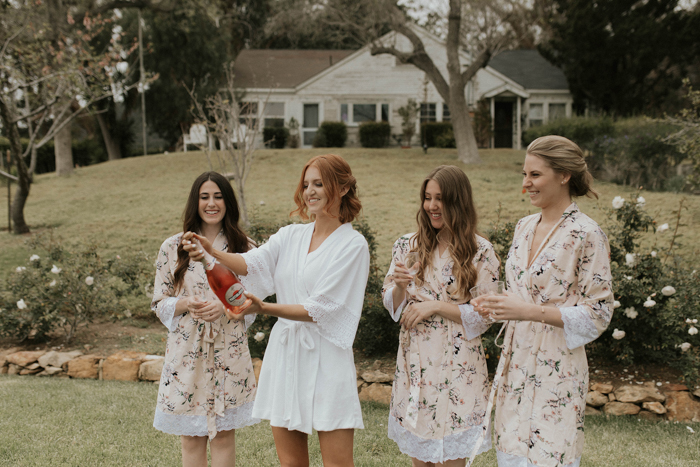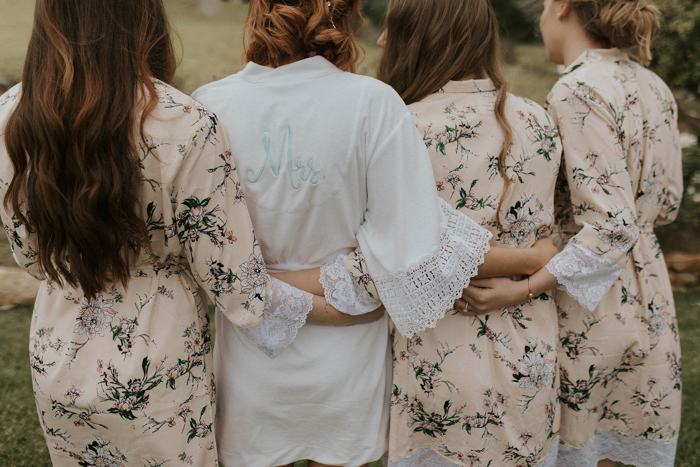 Joe and I are creative, laid-back, and fun. We wanted everything from our DJ to the ceremony decor to be us. It's easy to get lost in all the Pinterest-perfect weddings or to get caught up on the most minute of details (e.g. how to fold the napkins on the table) – but don't! You'll never regret having your wedding stay true to you, and forgetting about the rest.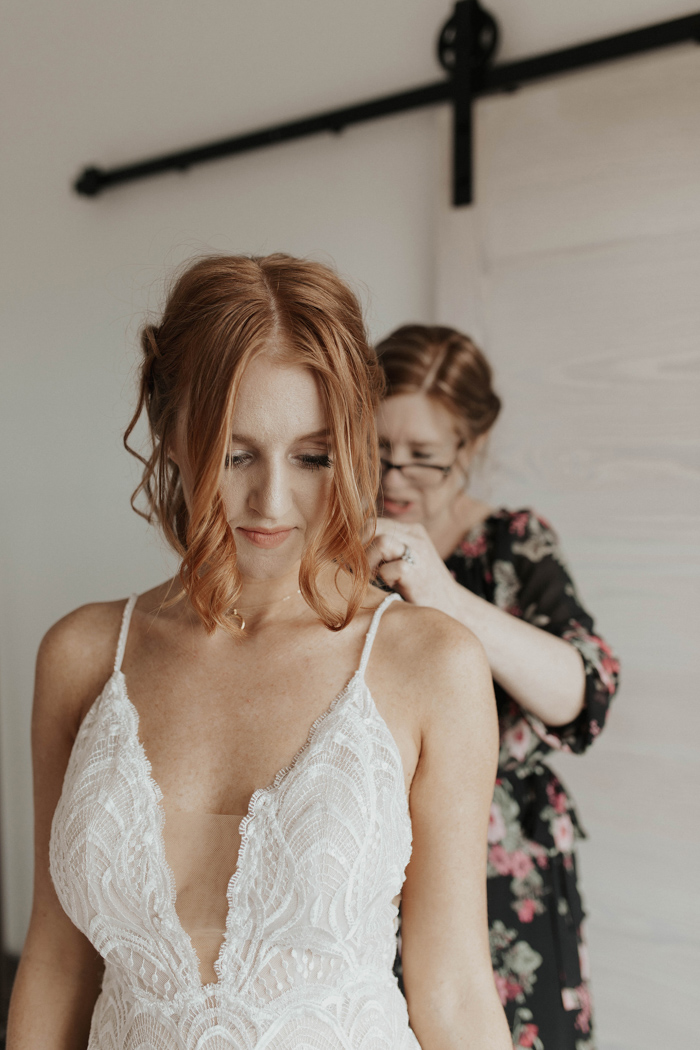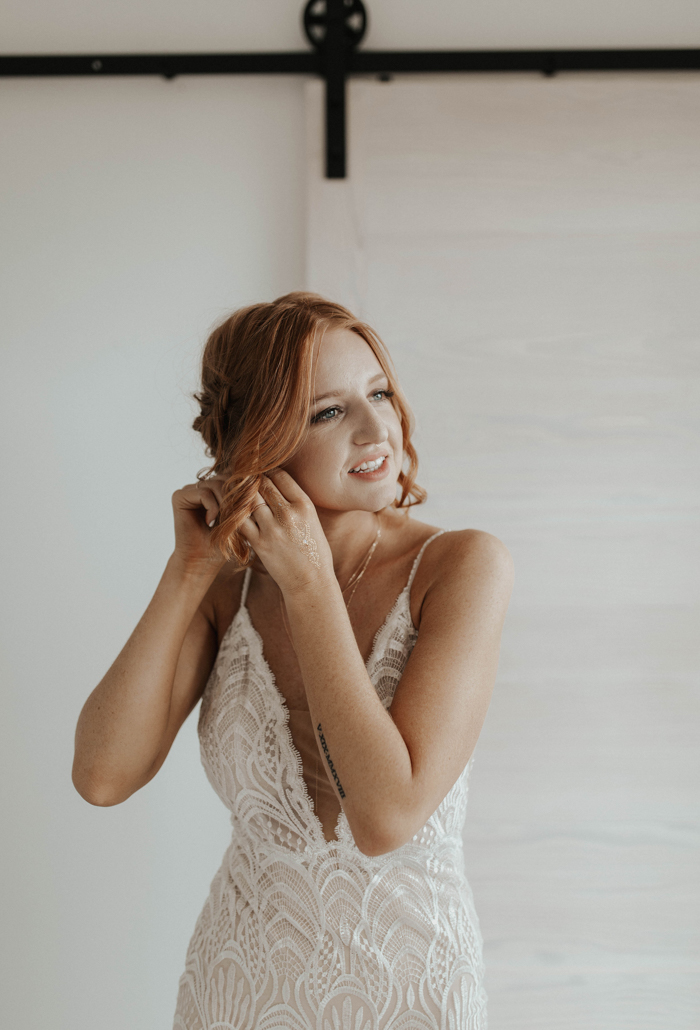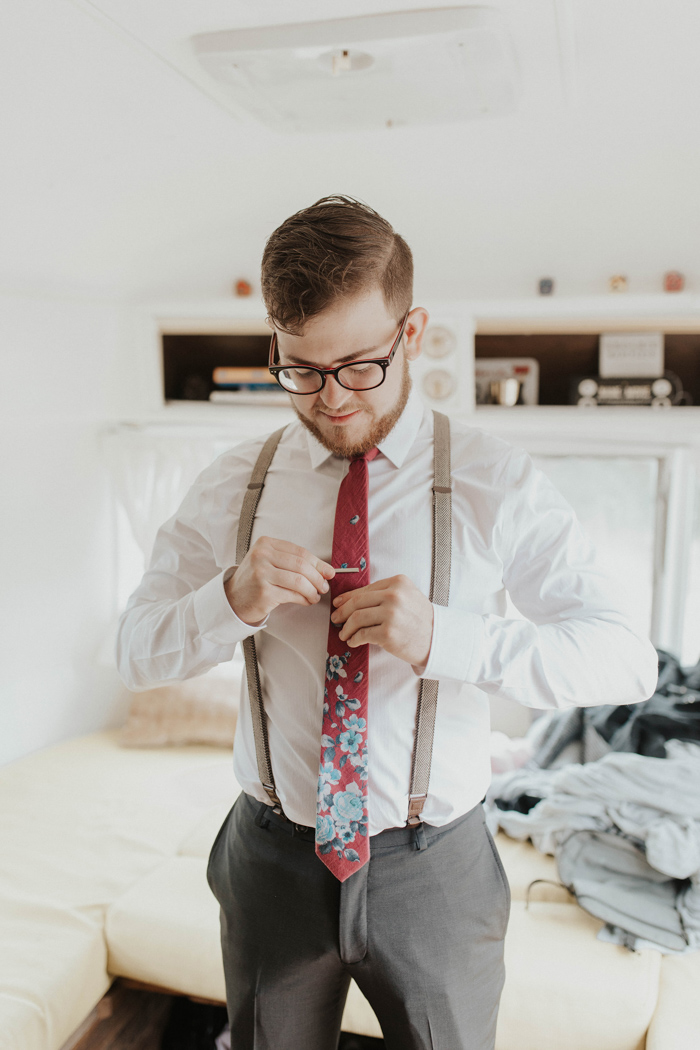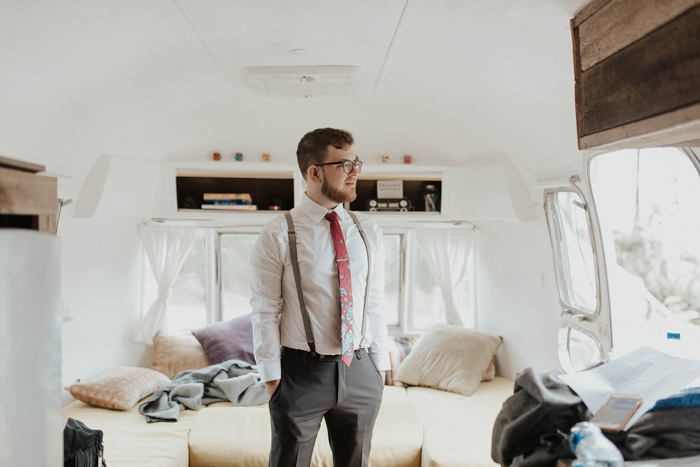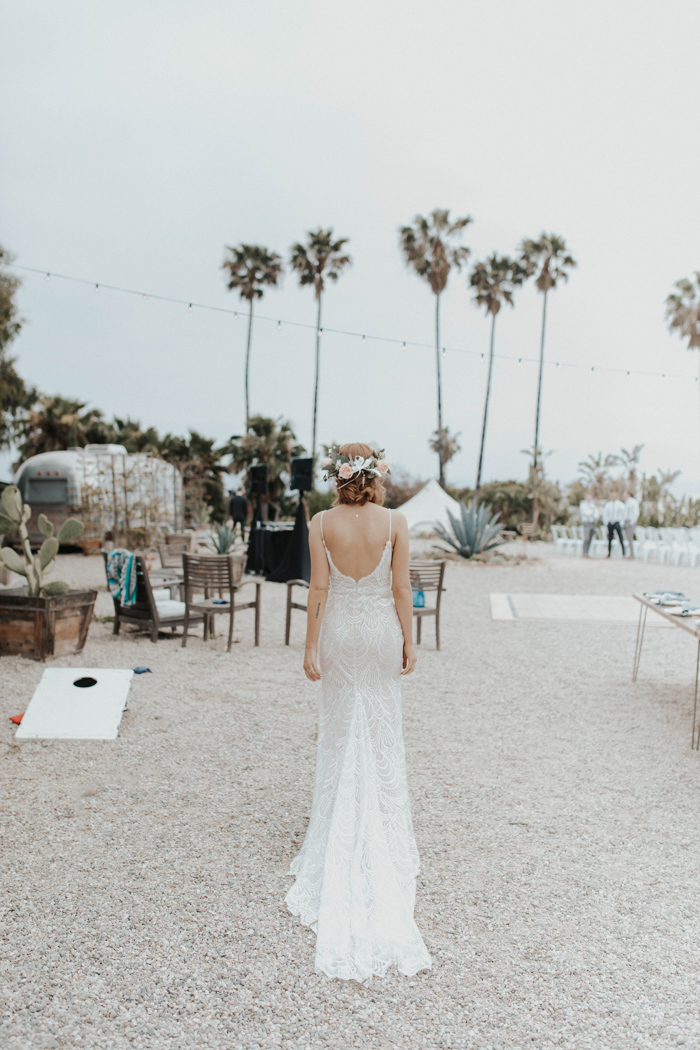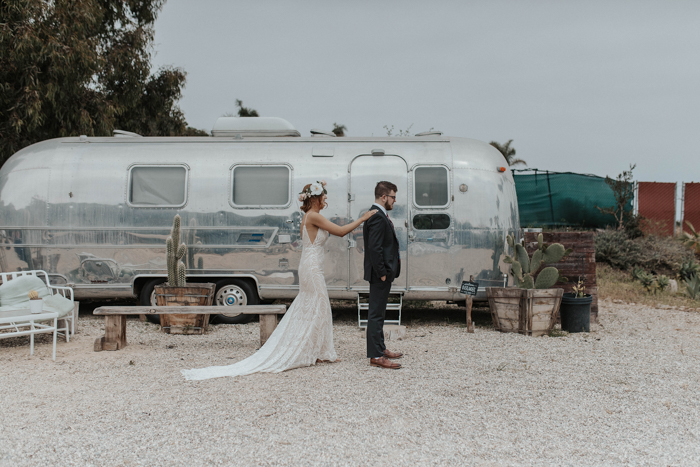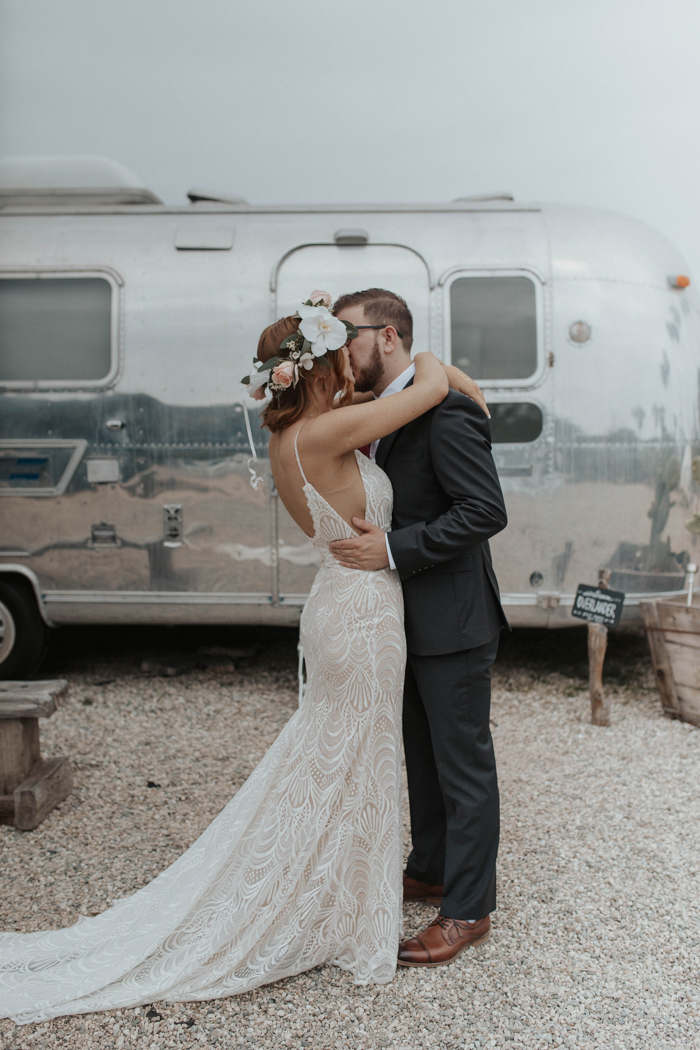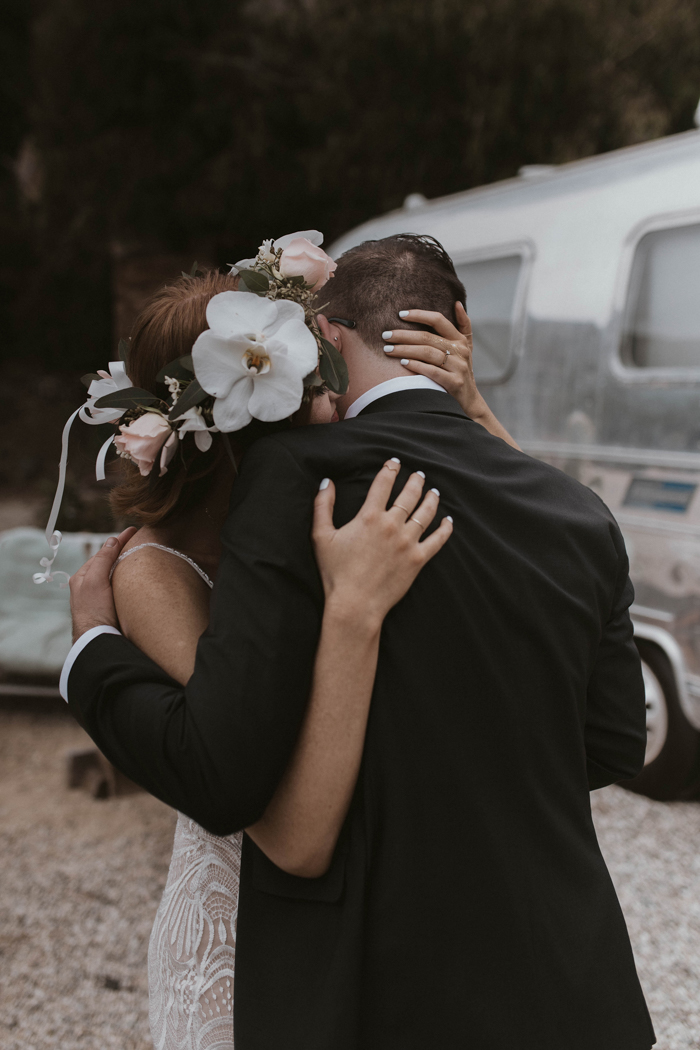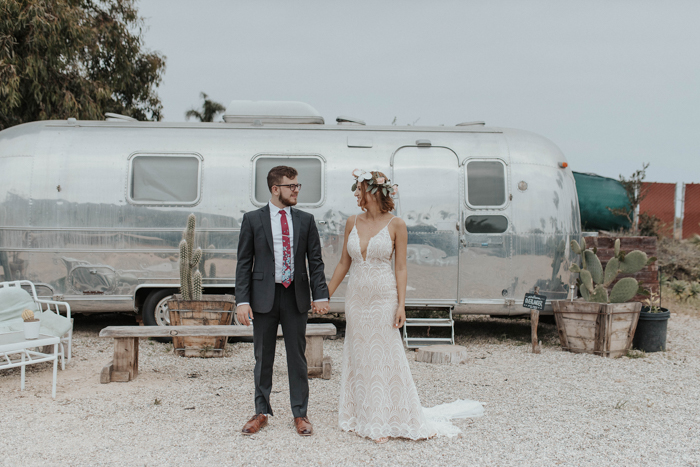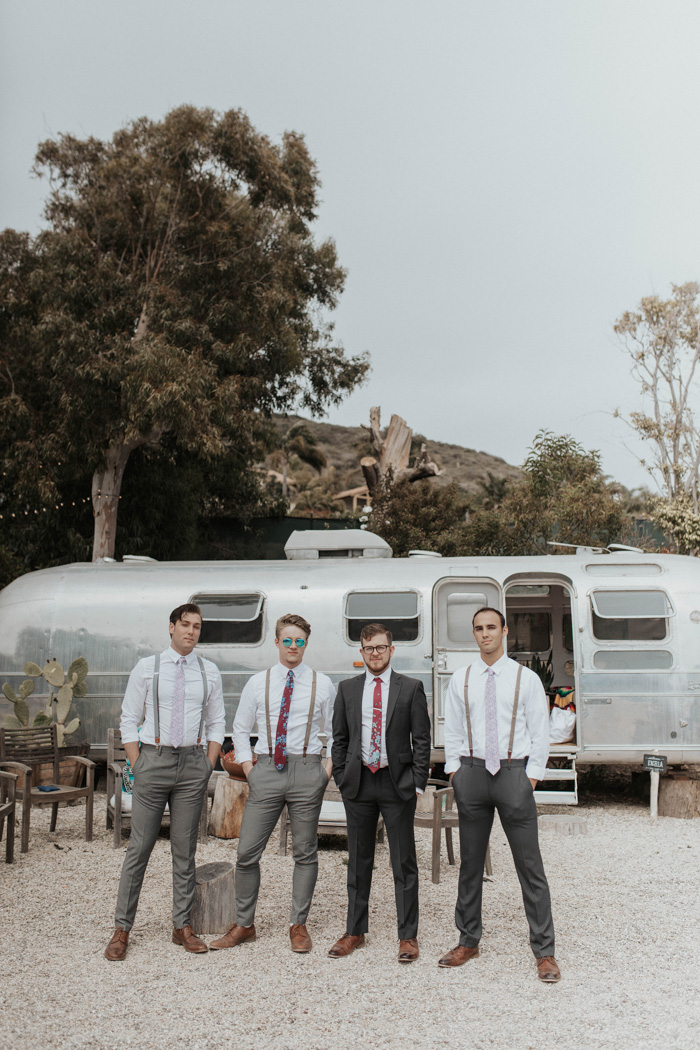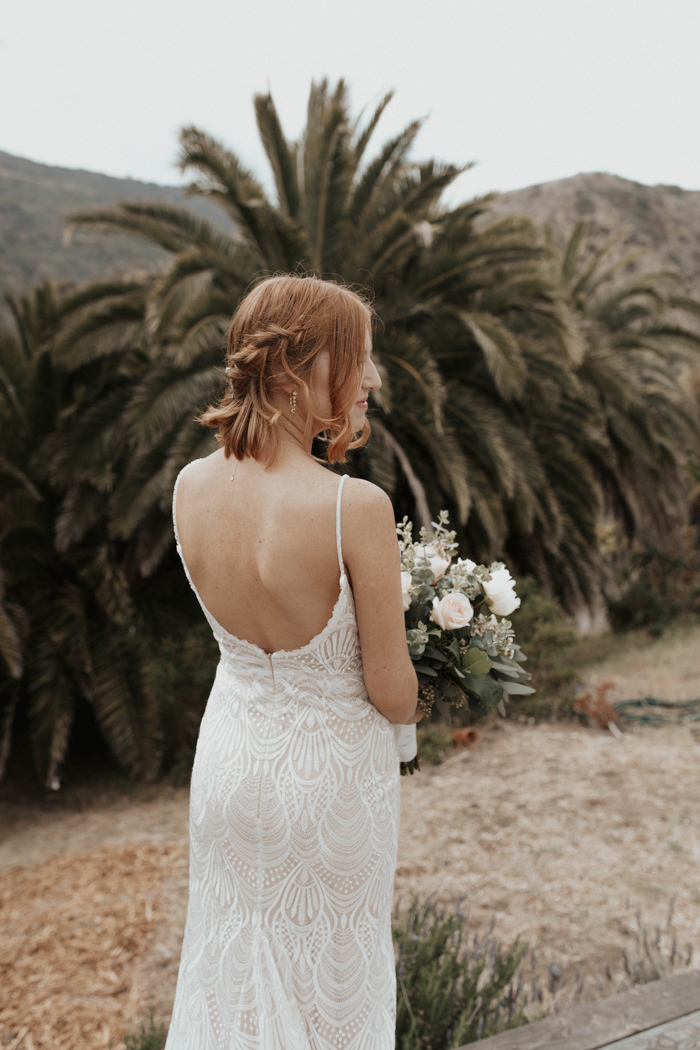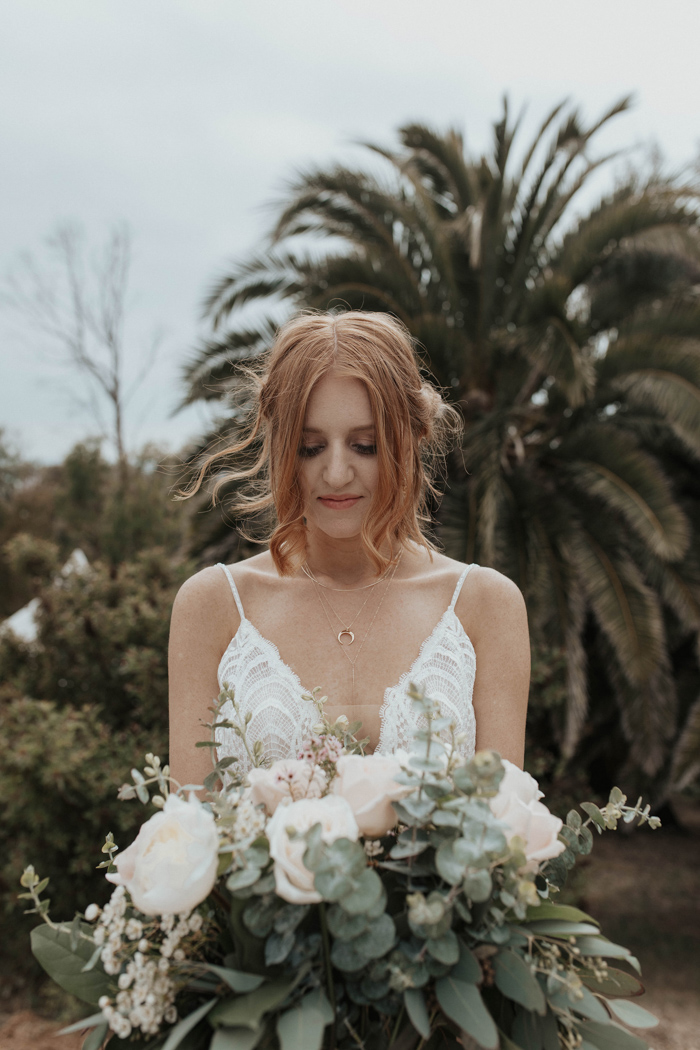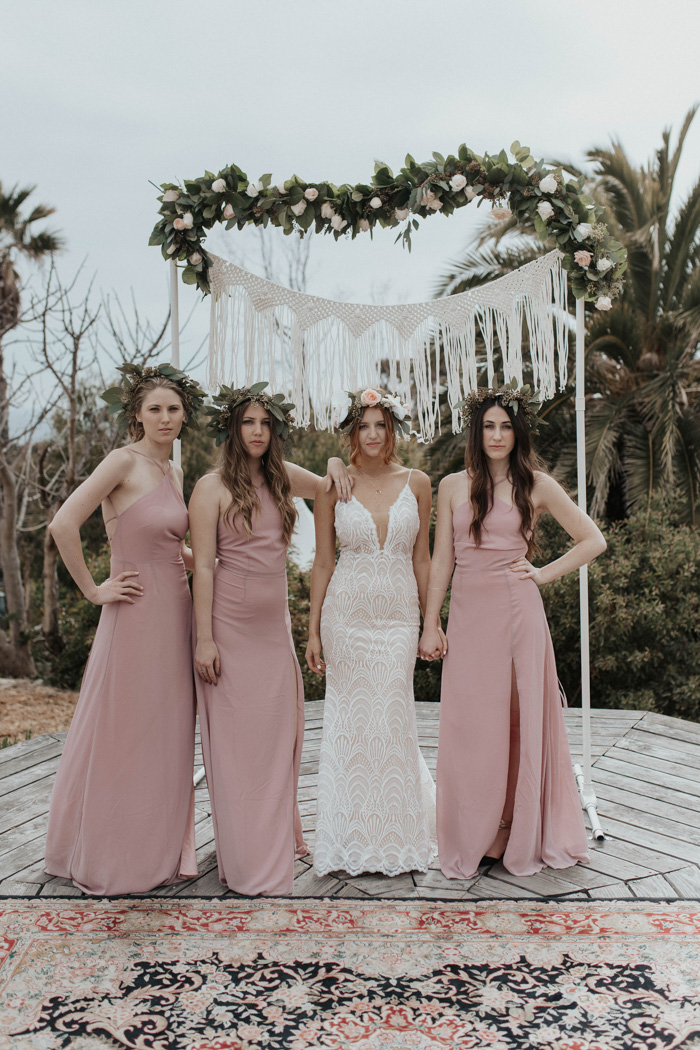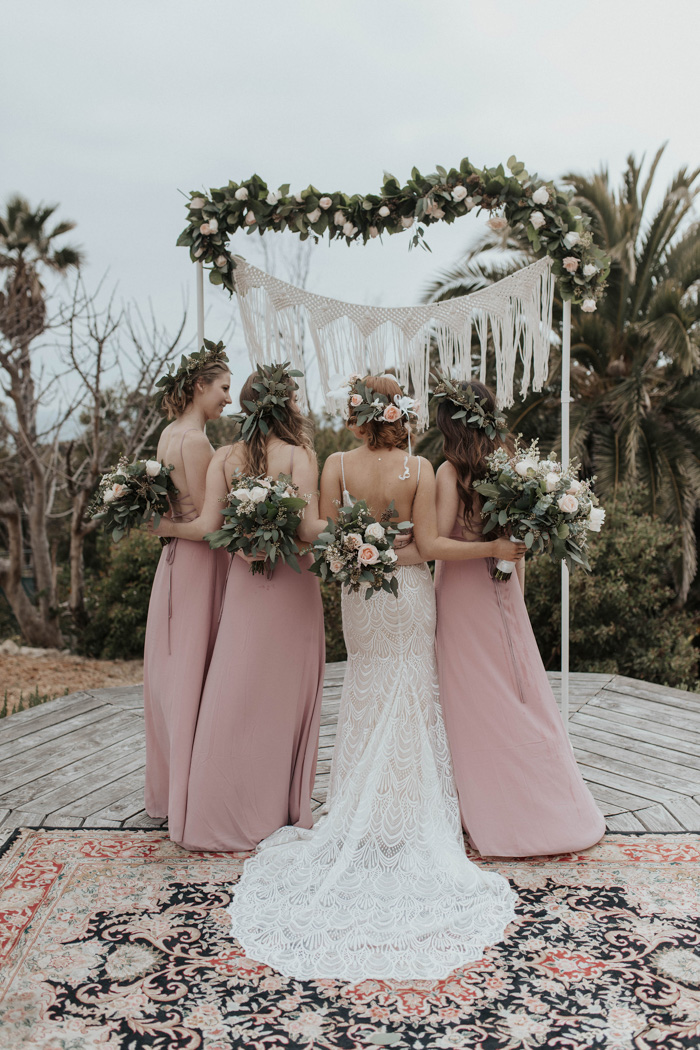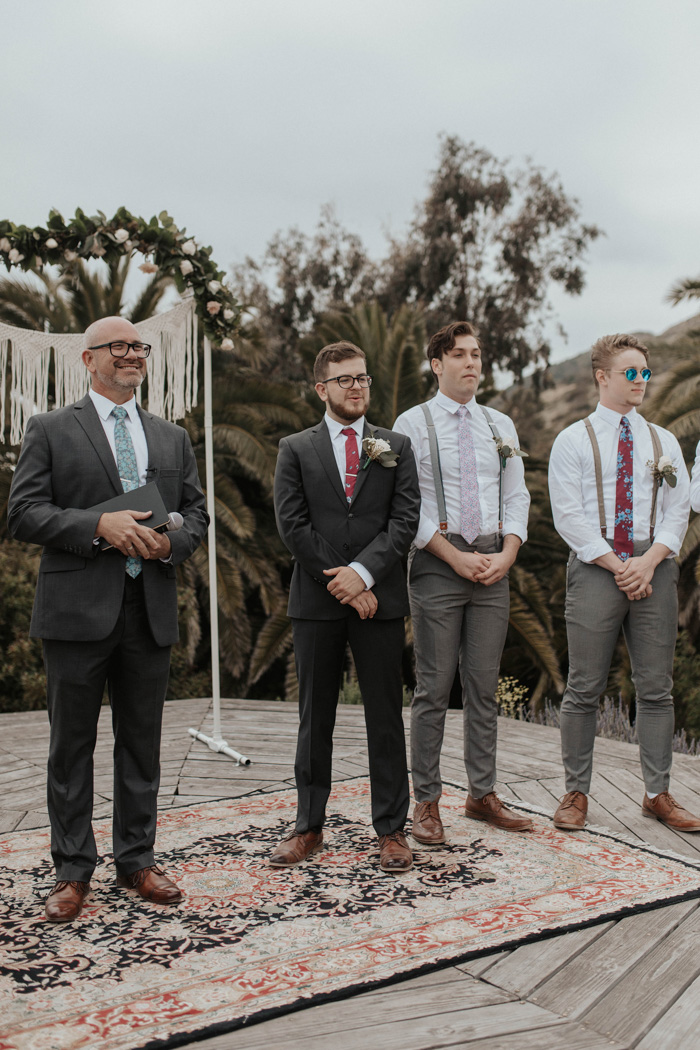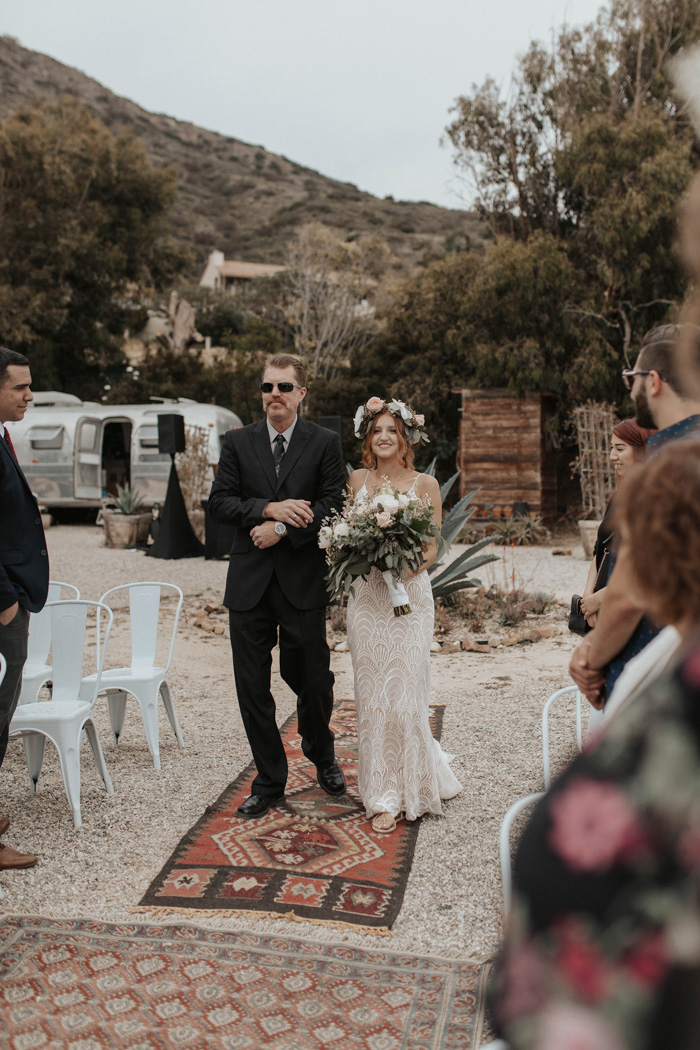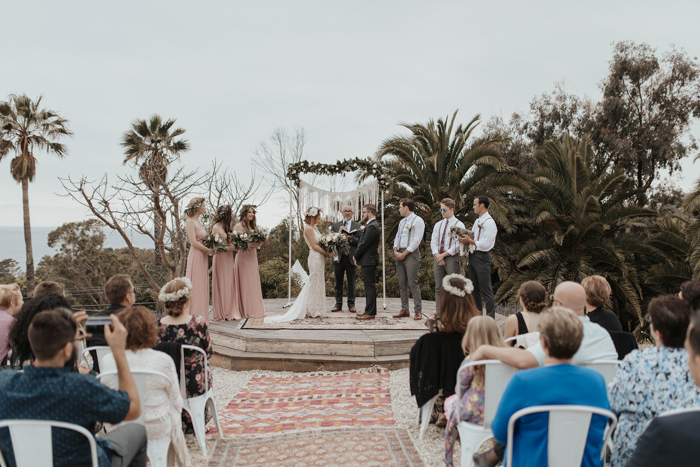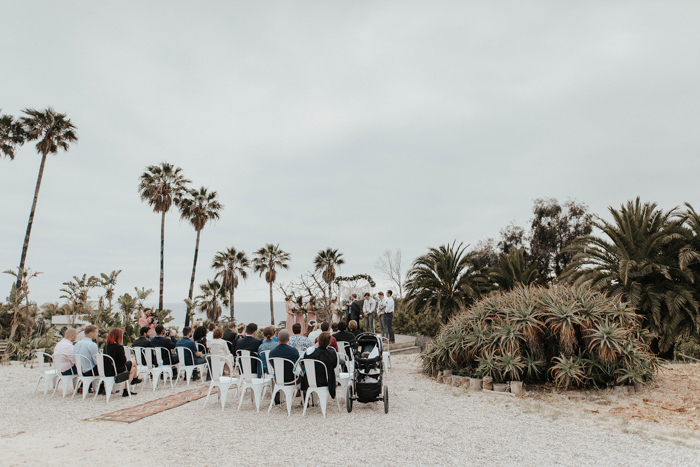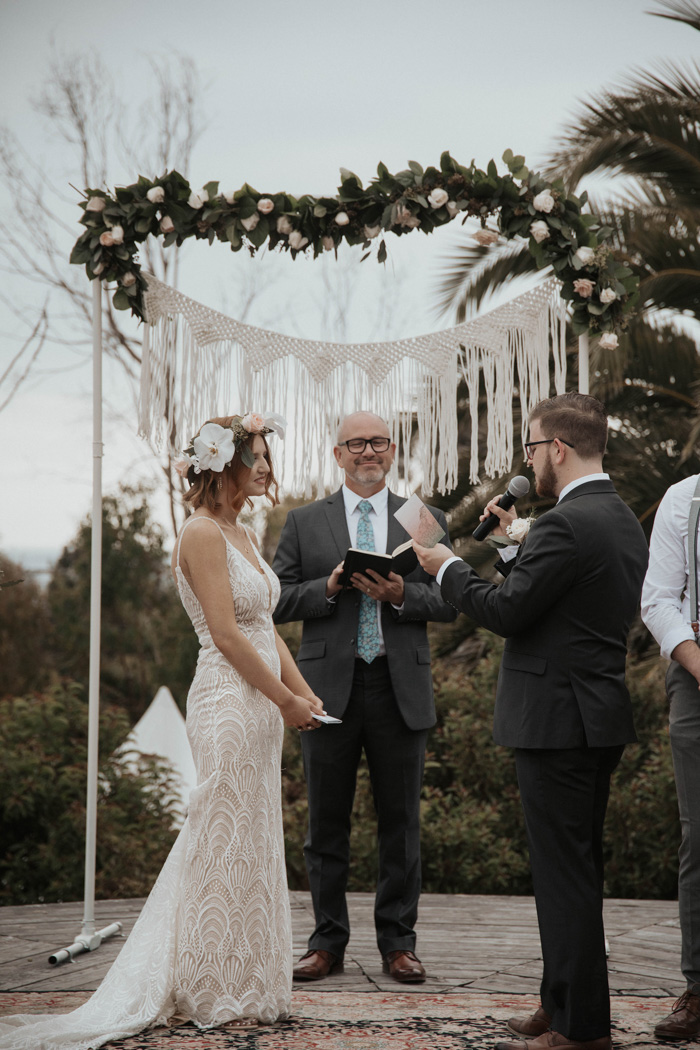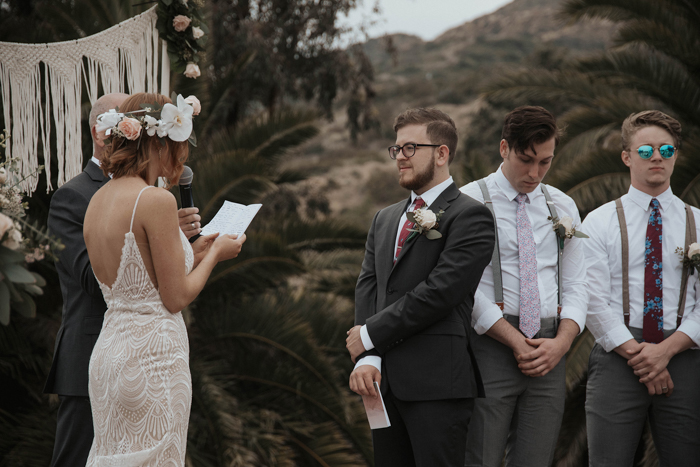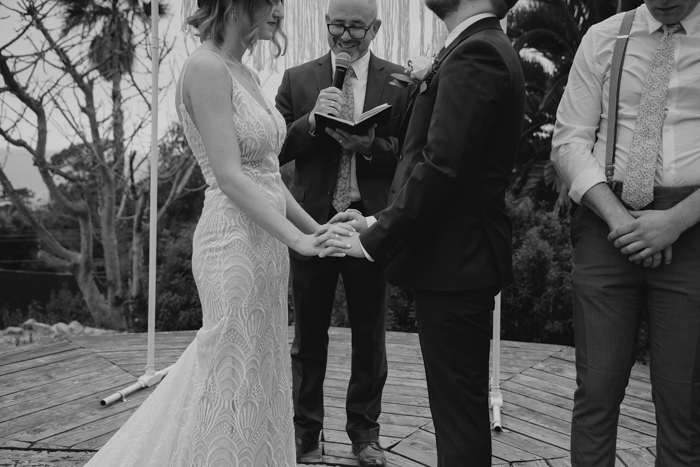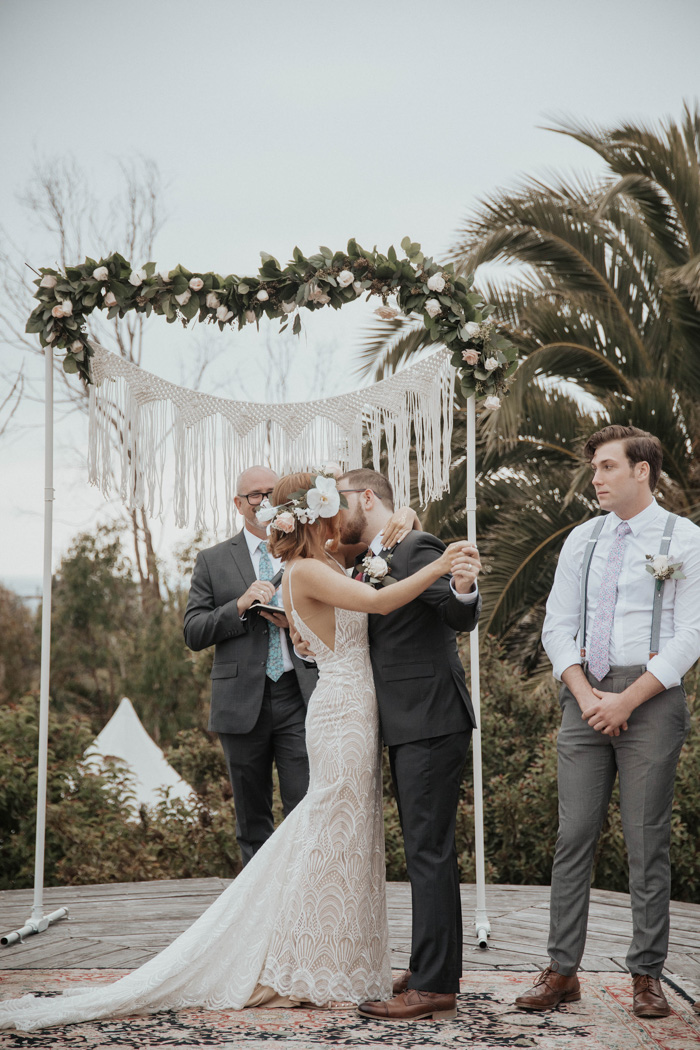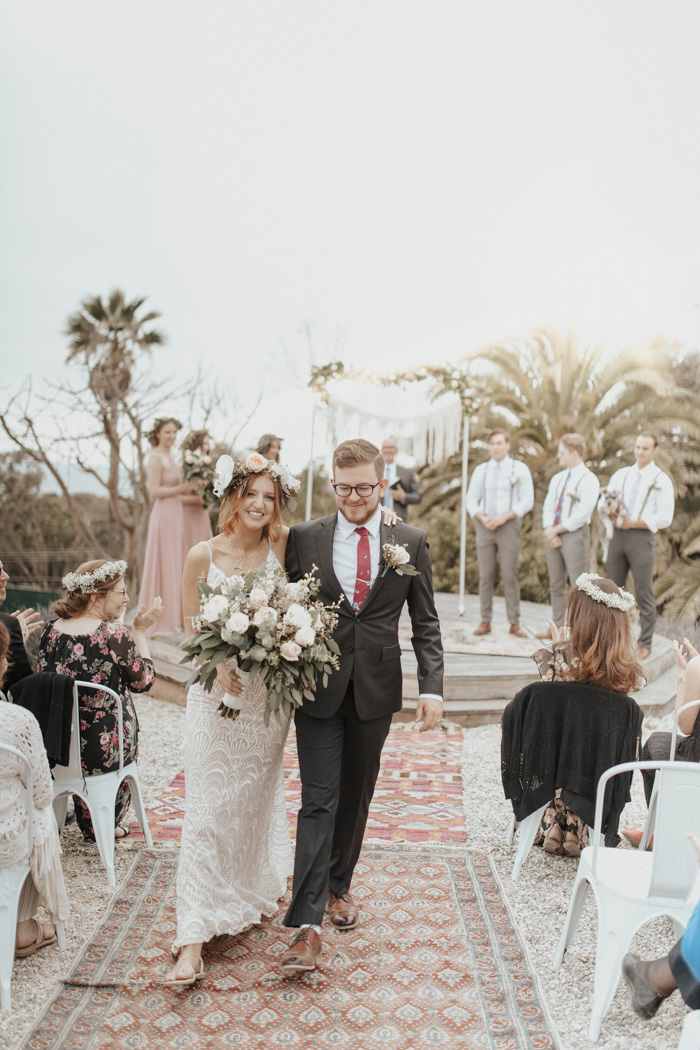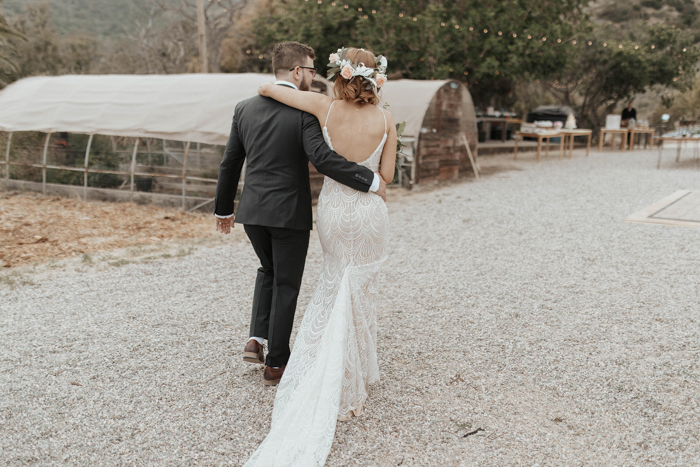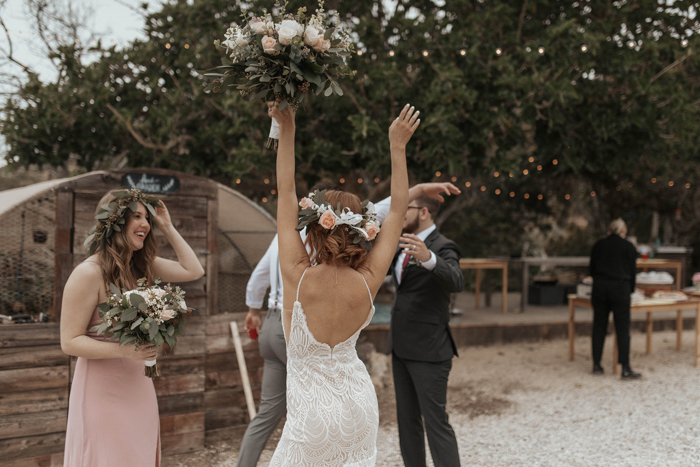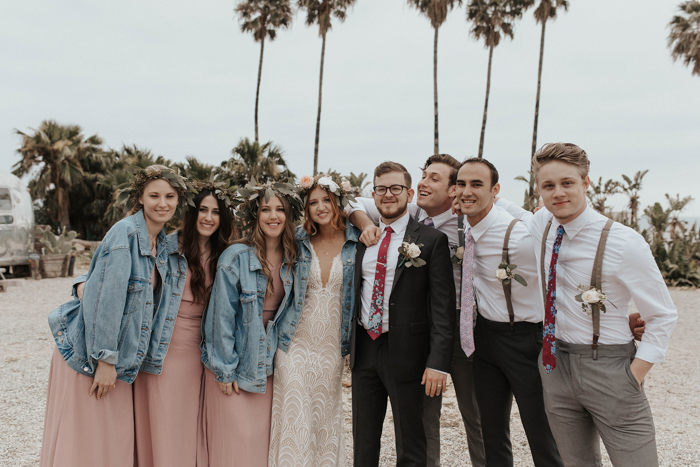 I knew our budget and how many guests I wanted, then went from there. Zuma Sanctuary had all of the specific things I wanted: an outdoor venue, a great view, unique touches. It really set the overall look and feel of our wedding, which I really appreciated. We didn't have to work hard to create a vibe!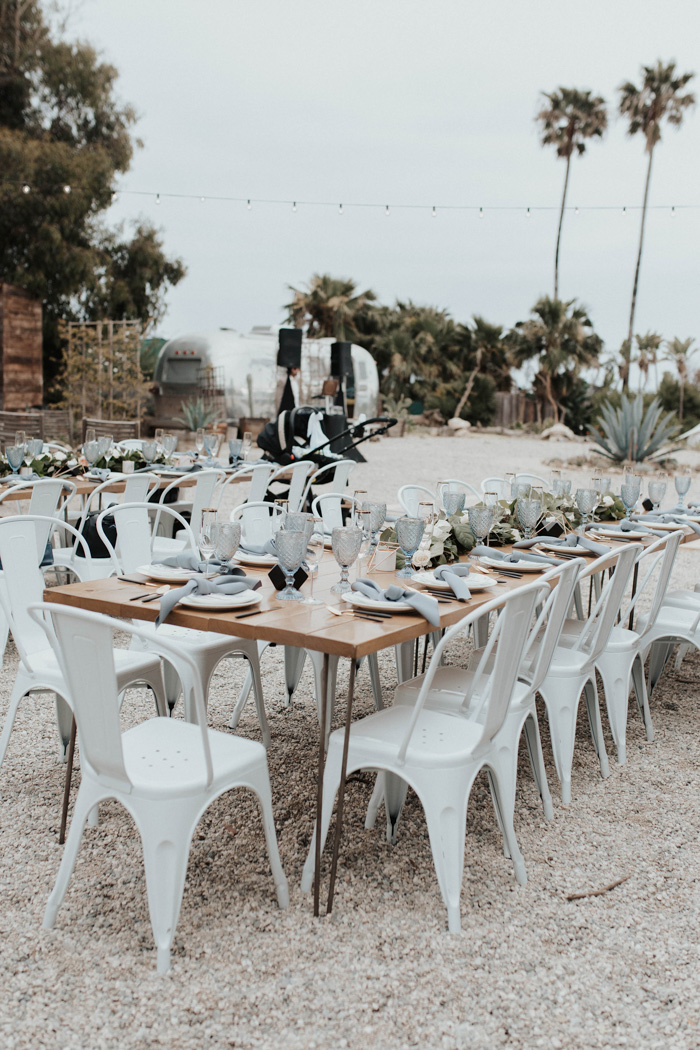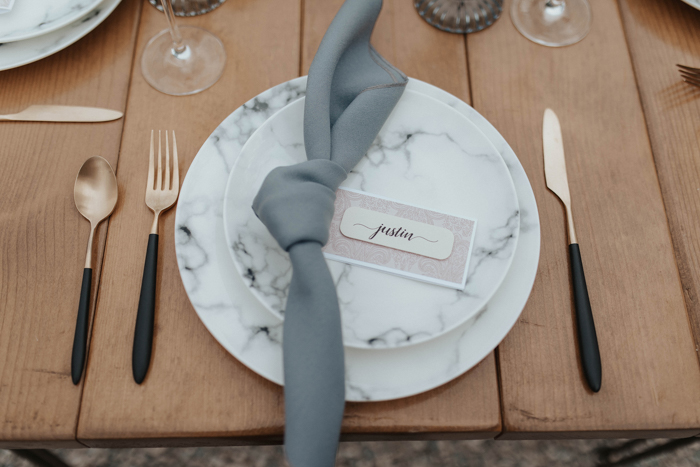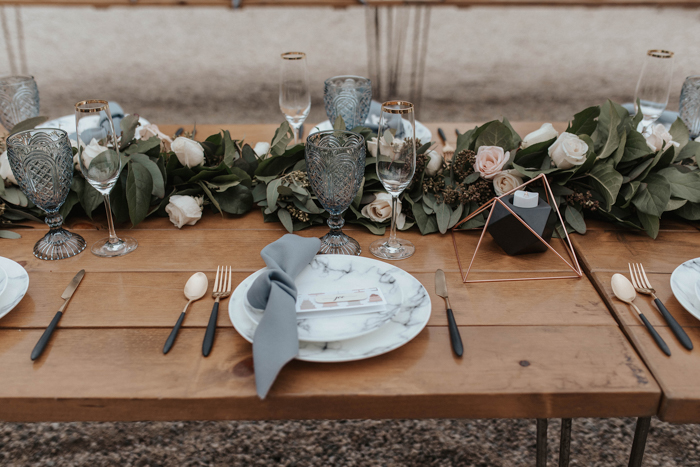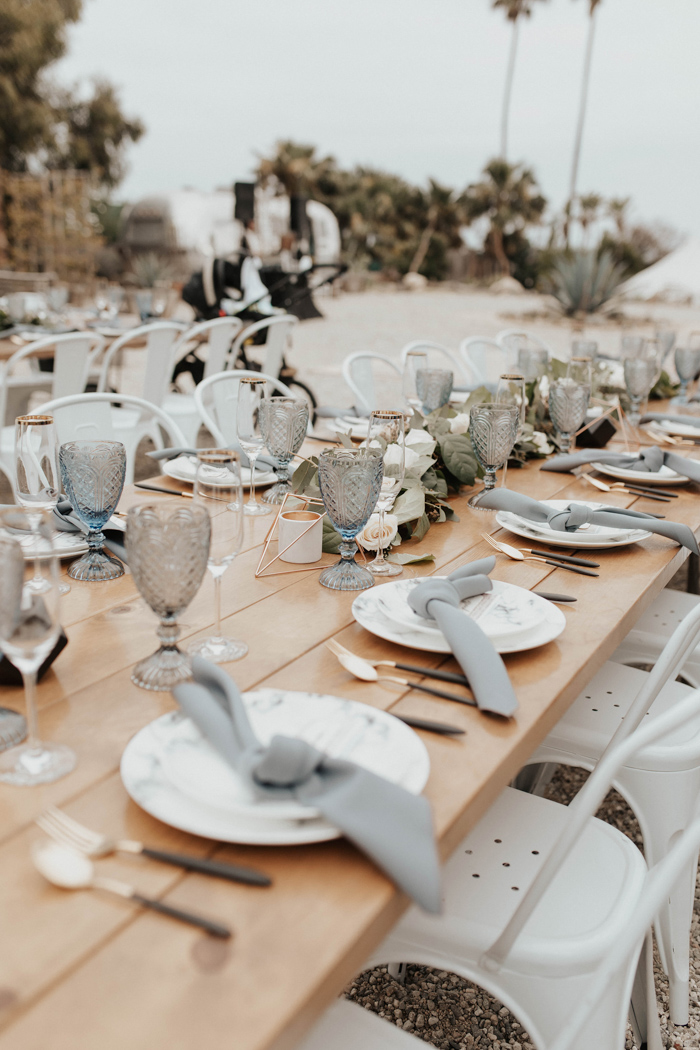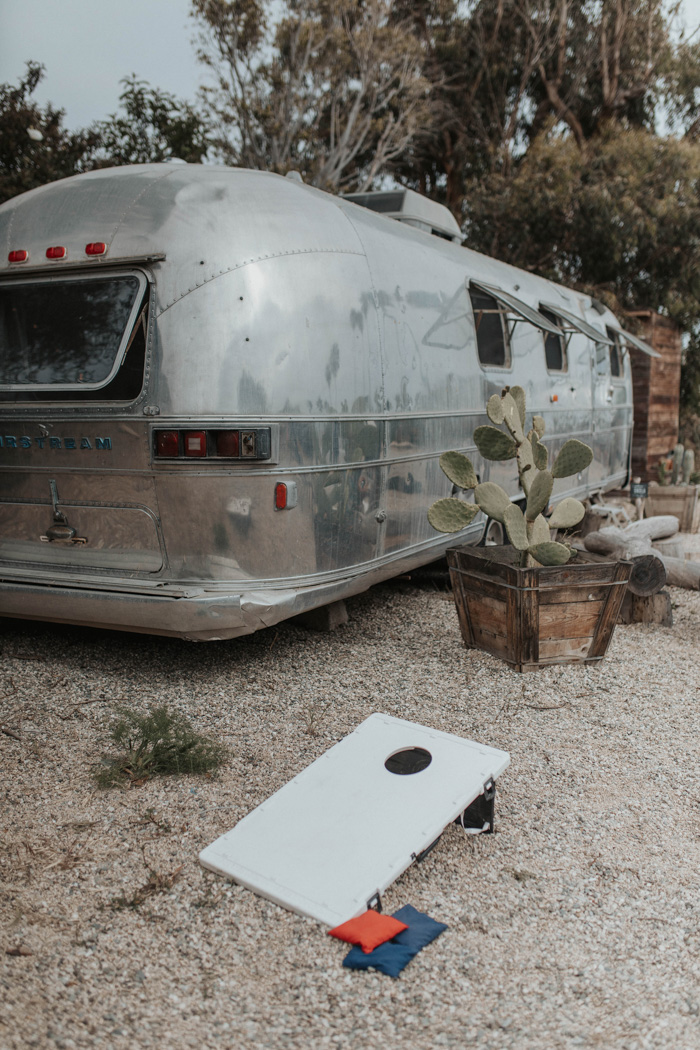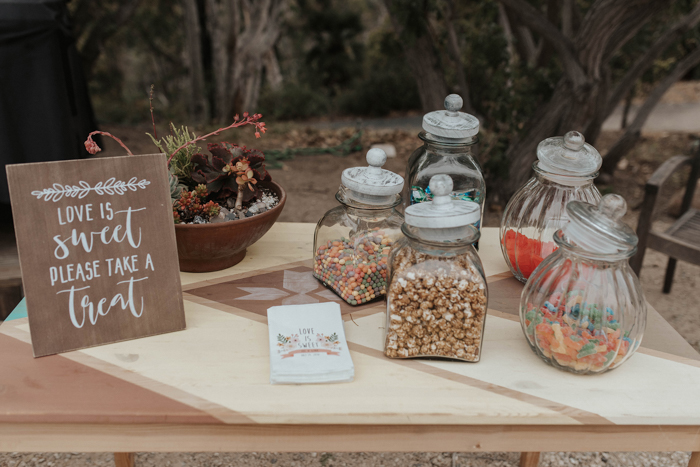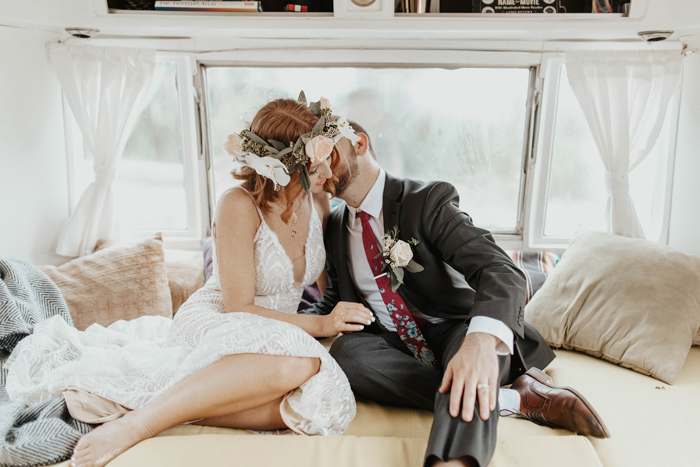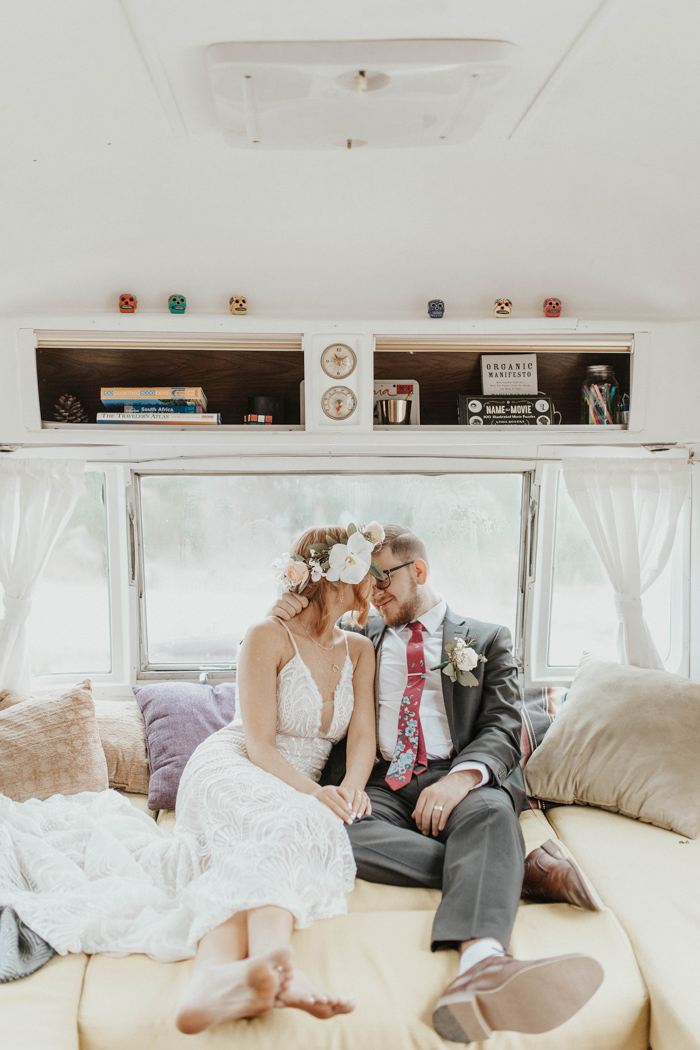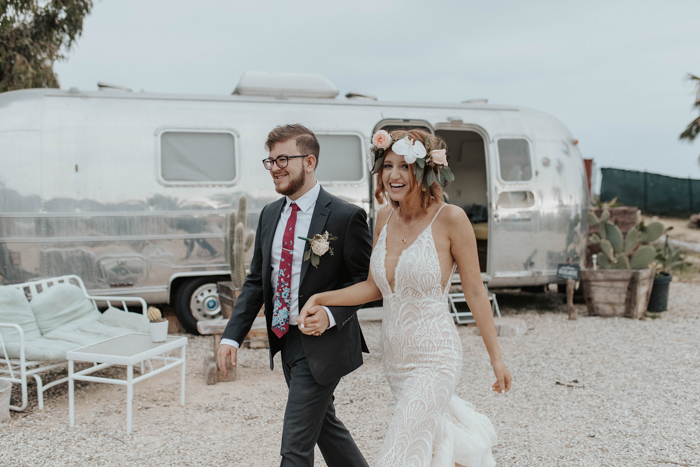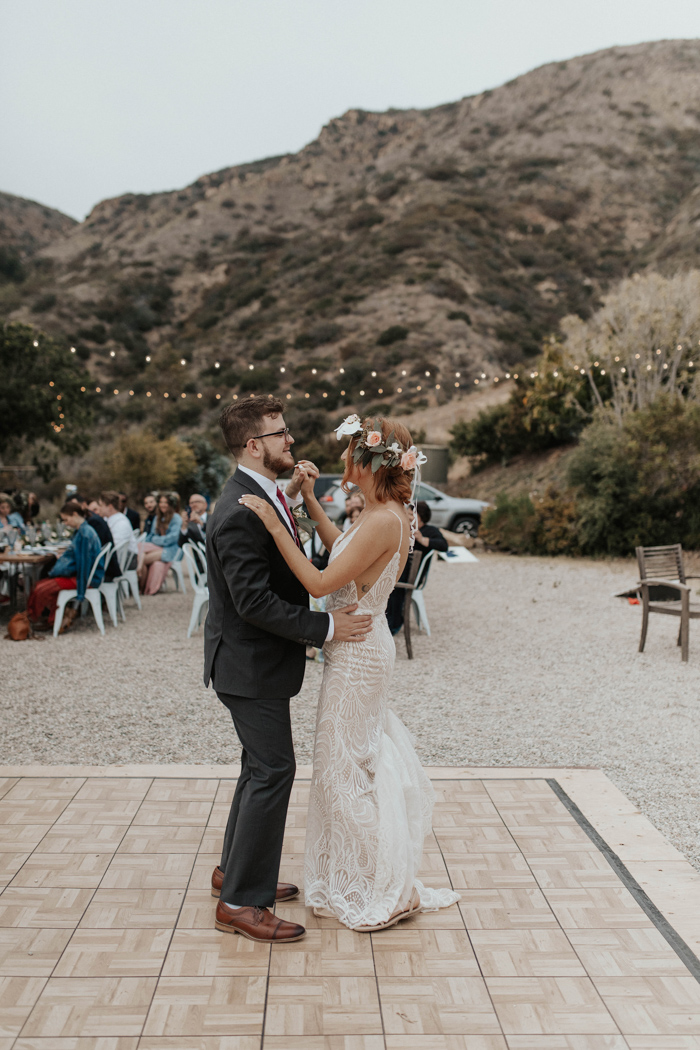 I had so much fun planning everything, but I also recommend releasing some control and some expectations (tough, I know). Prioritize the things that are most important to you and see those through. If you're short on time or energy or patience, have friends, family or pros help you with the rest!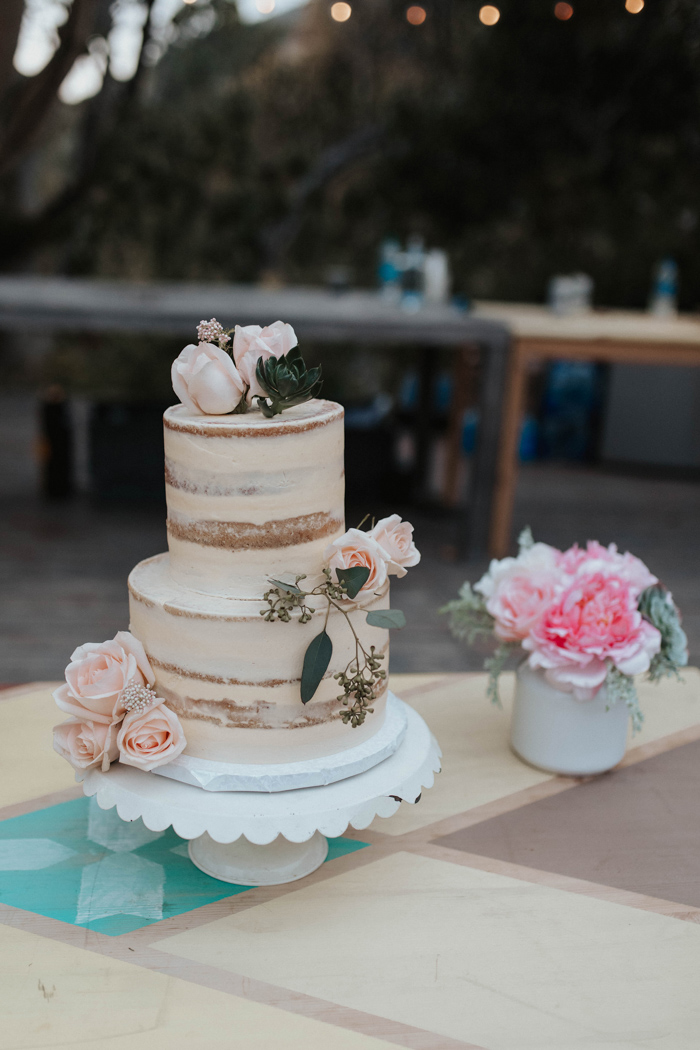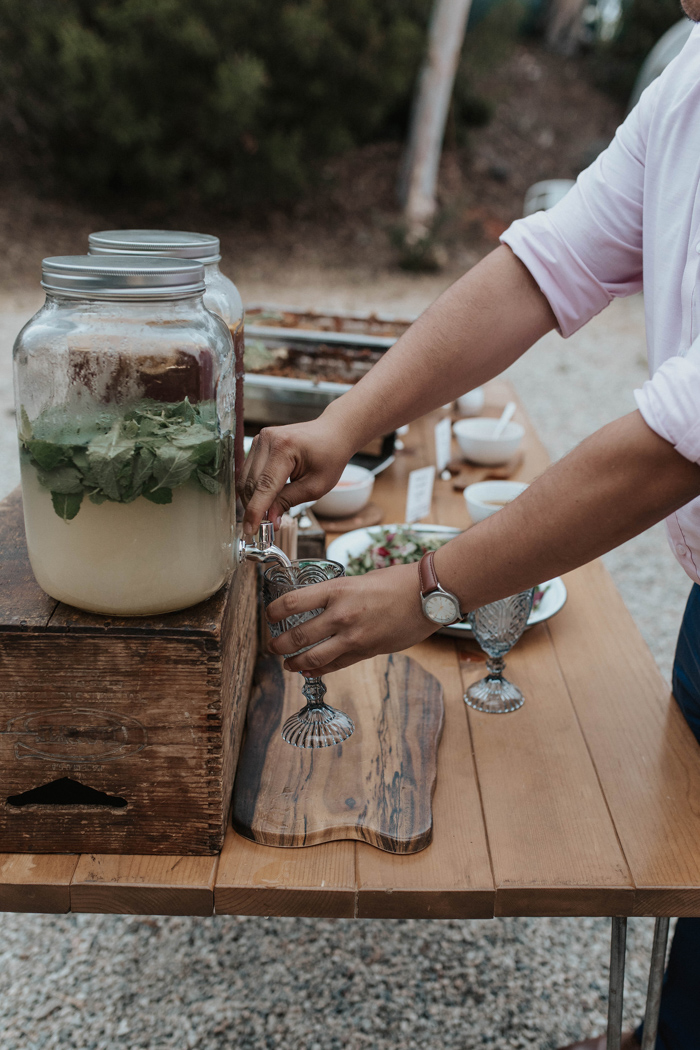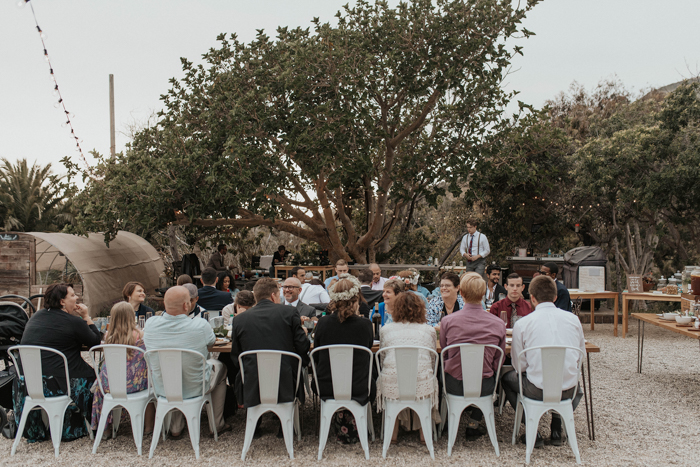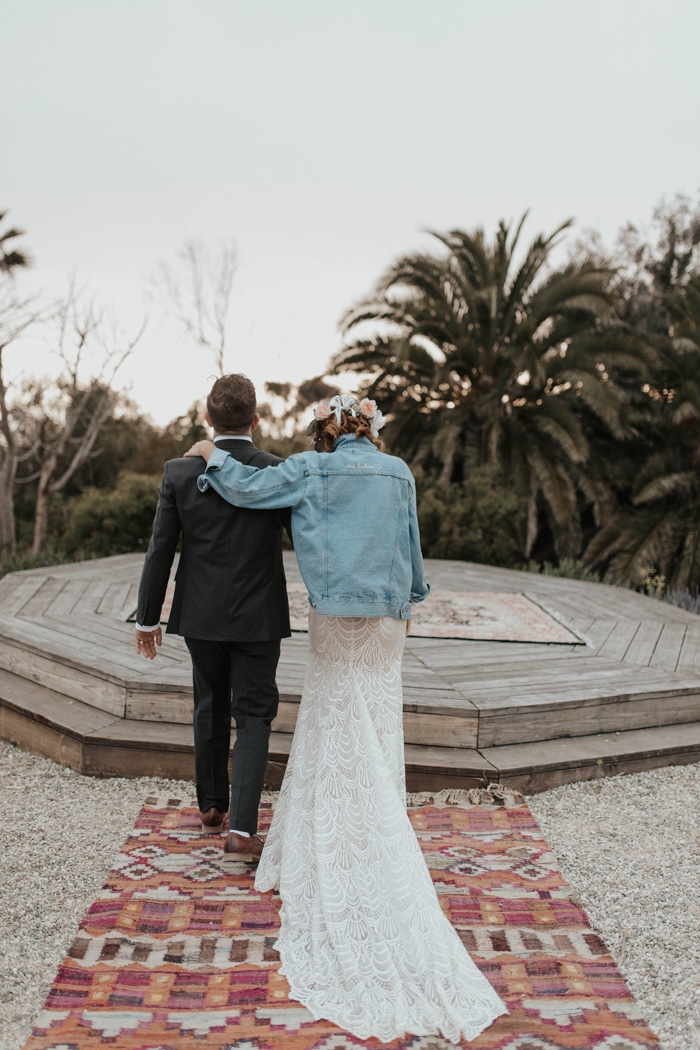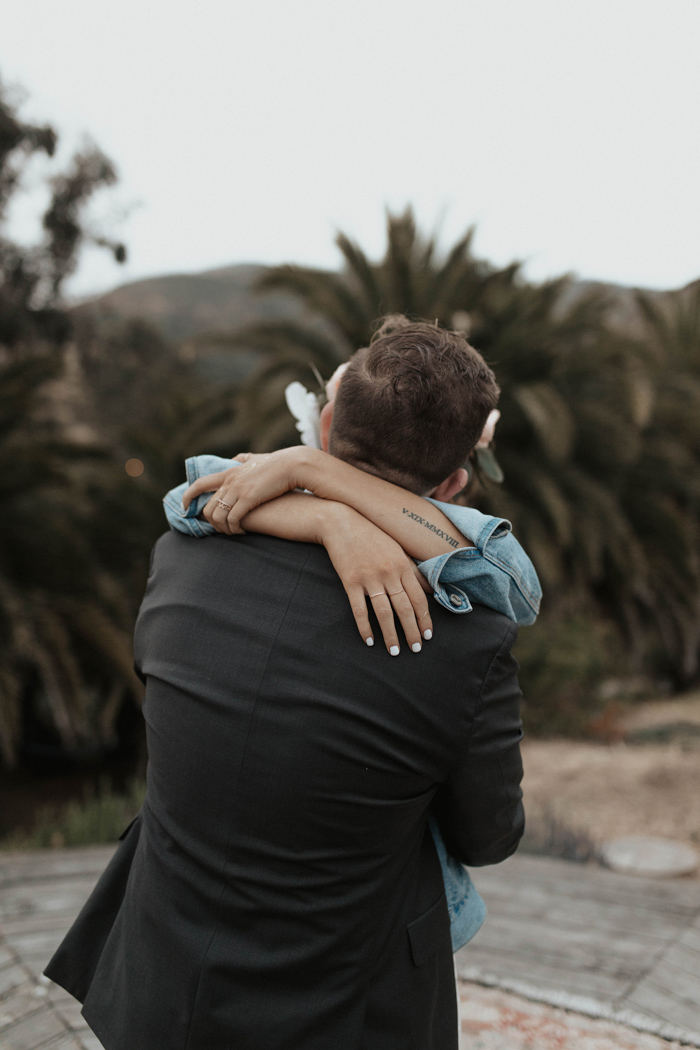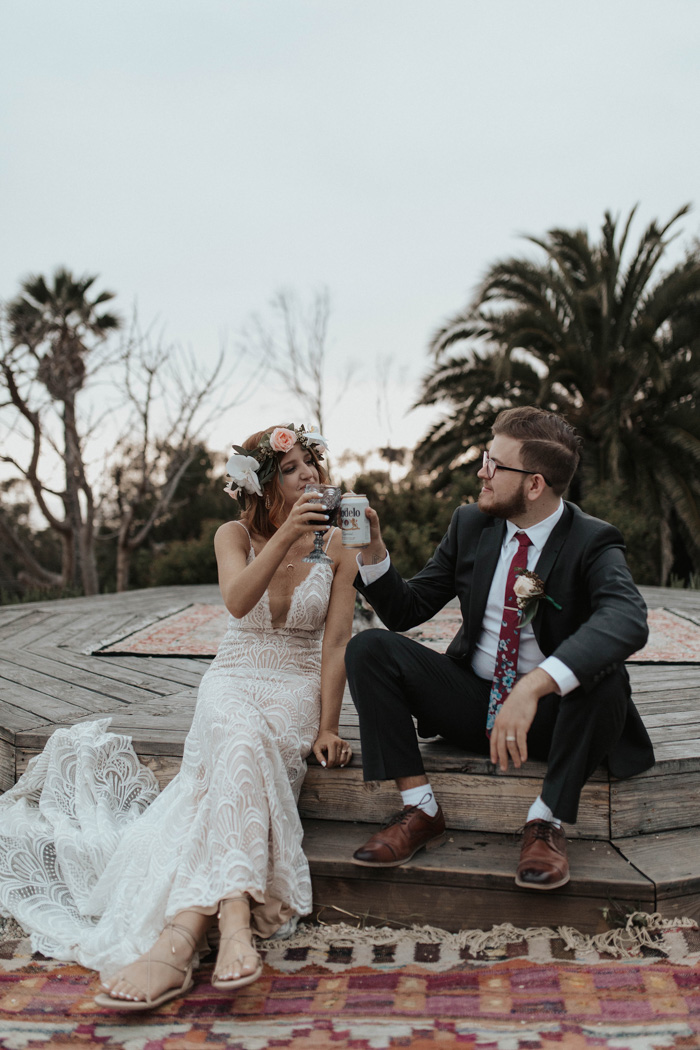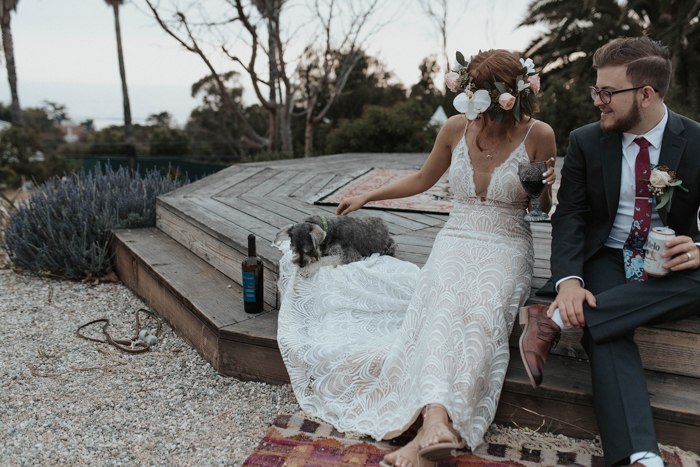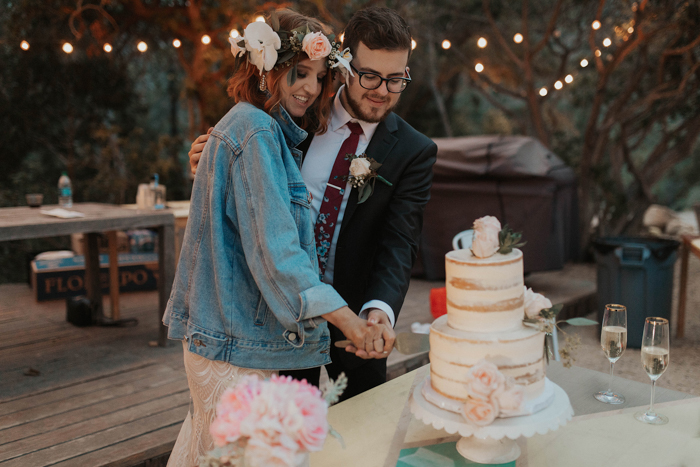 Congratulations to Regina and Joe, and a special thanks to Foolishly Rushing In for sharing this beautiful wedding at Zuma Sanctuary! If you love the casual vibe of this wedding, then you'll love this casually elegant 50-person Philly wedding at Barbuzzo!