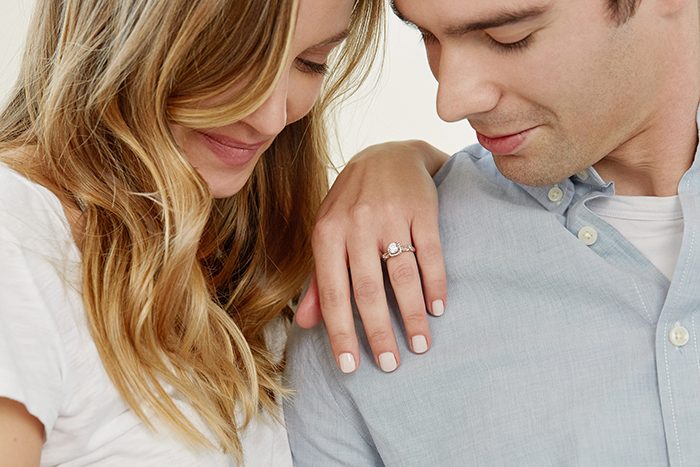 Looking for a custom engagement ring as flawless as she is? Designing your own lab-created diamond engagement ring online has never been easier than with Clean Origin. Clean Origin believes in starting the next chapter of your lives the right way: celebrating your eternal bond with a diamond that is stunning, conflict-free, and affordable. (Yes – you can have it all!)
Founded with a passion for the planet and their customers, a team of true diamond experts came together to provide a one-of-a-kind diamond buying experience. That means every Clean Origin purchase is backed by decades of knowledge and helpful insight that benefit both the customer and the diamond recipient. Not to mention the white glove customer service with phone, chat, and email support, 100-day no-questions-asked return policy, free shipping and resizing, and lifetime manufacturer's warranty are just a few of the incredible bonuses you receive when shopping with Clean Origin.
Why Lab-Created?
The biggest difference between a mined diamond and a lab-grown diamond is where it was formed. A lab-created diamond is "grown" using cutting-edge technology that replicates the natural diamond growing process. The result is a diamond that is chemically, physically, and optically the same as those grown beneath the Earth's surface. While the two diamonds are alike in virtually every way, where it's formed actually makes a huge difference on the impact your diamond has on both you and the world:
Most Ethical – Lab-created diamonds are the only way to ensure a 100% ethical stone.
Most Environmentally Friendly – Creating man-made diamonds results in far less waste, water & energy use, and carbon emissions.
More Affordable – Lab-grown diamonds can be anywhere from 20-40% less expensive than mined stones. Compare Clean Origin's lab-created diamond pricing with other retailers for both lab-grown and mined diamonds.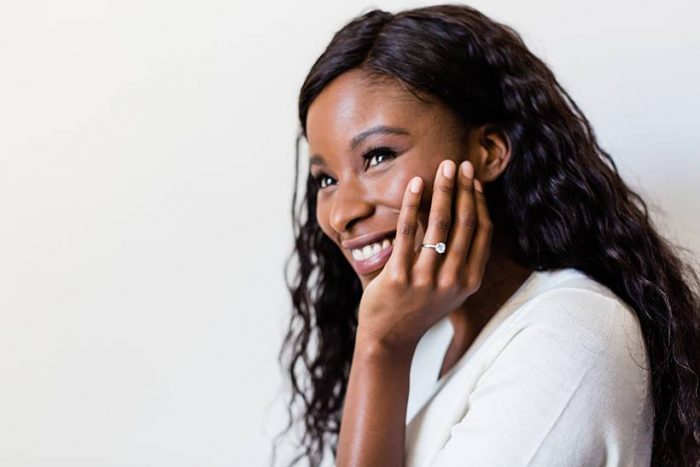 Ready to start designing your own lab-created diamond engagement ring?
Step #1: Start with a Setting
If you don't believe in love at first sight, we guarantee you will after checking out the stunning settings created by Clean Origin! From halo to solitaire to three-stone shapes, from classic to vintage designs, there are hundreds of engagement ring settings to choose from and Clean Origin makes it simple to find The One that fits both your budget and your style.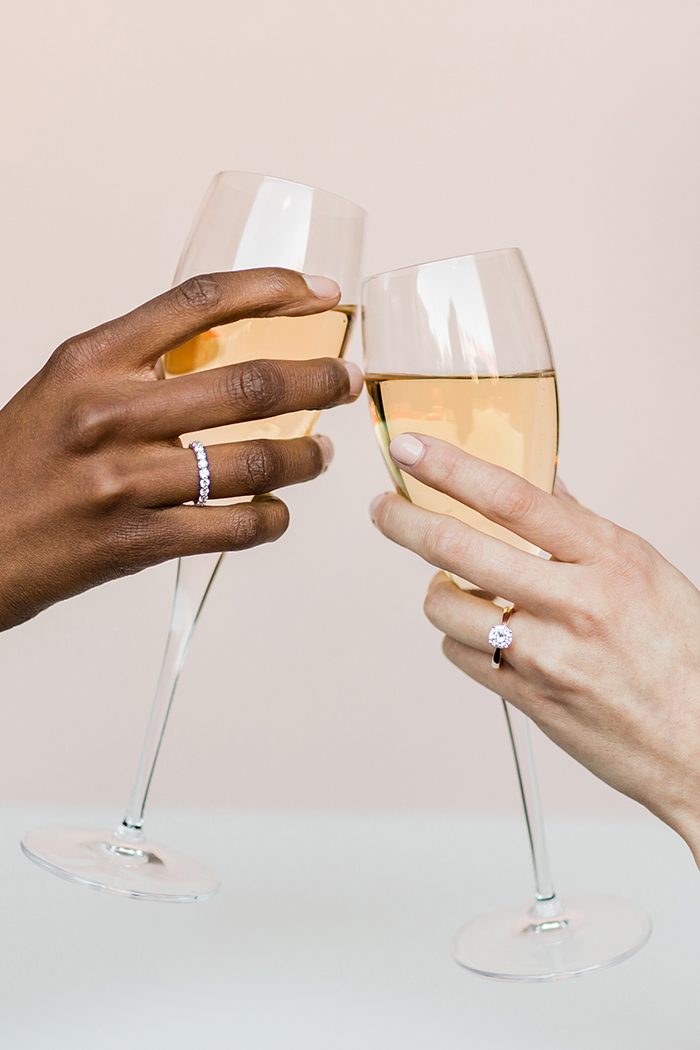 Halo Engagement Ring Settings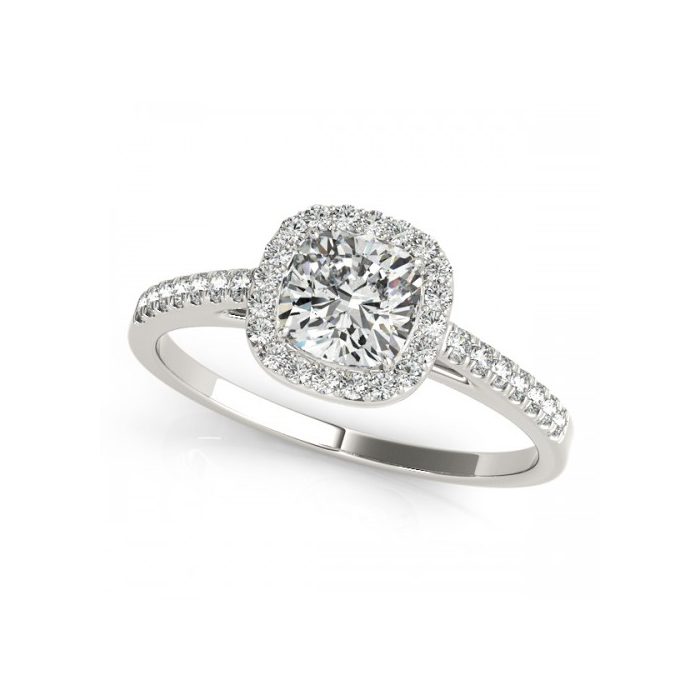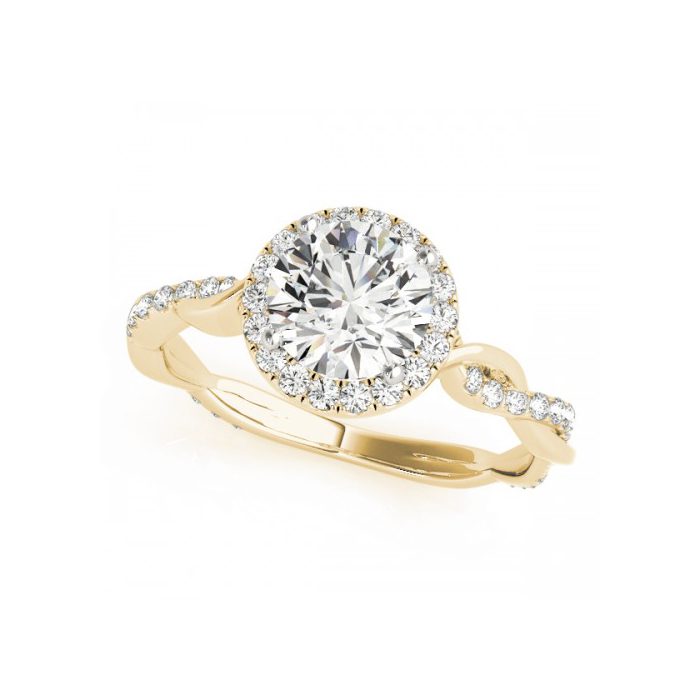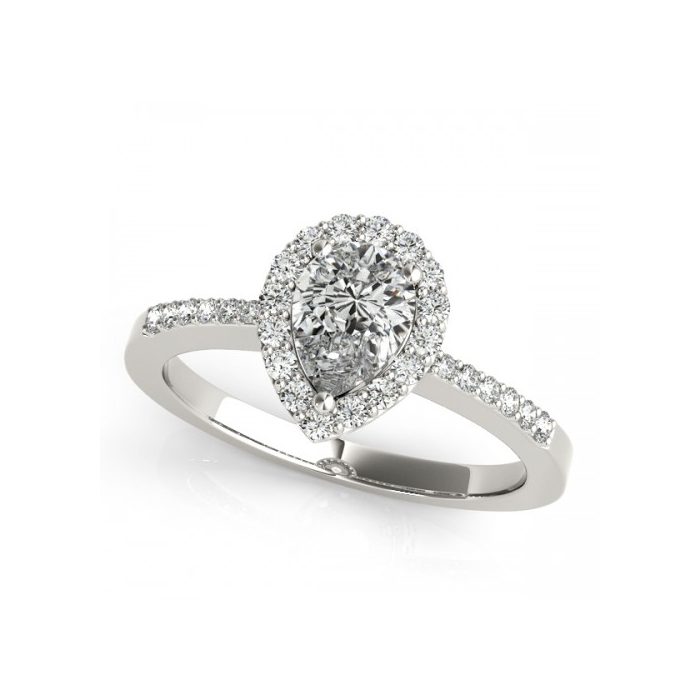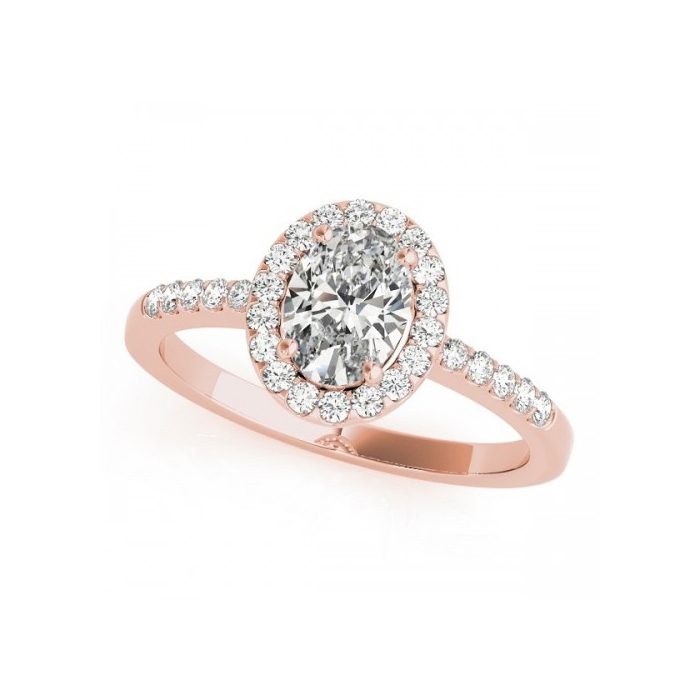 Solitaire Engagement Ring Settings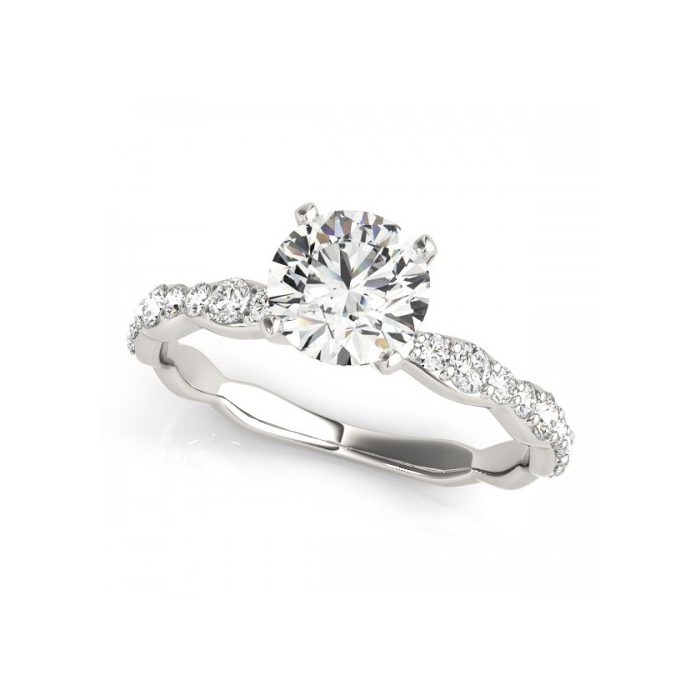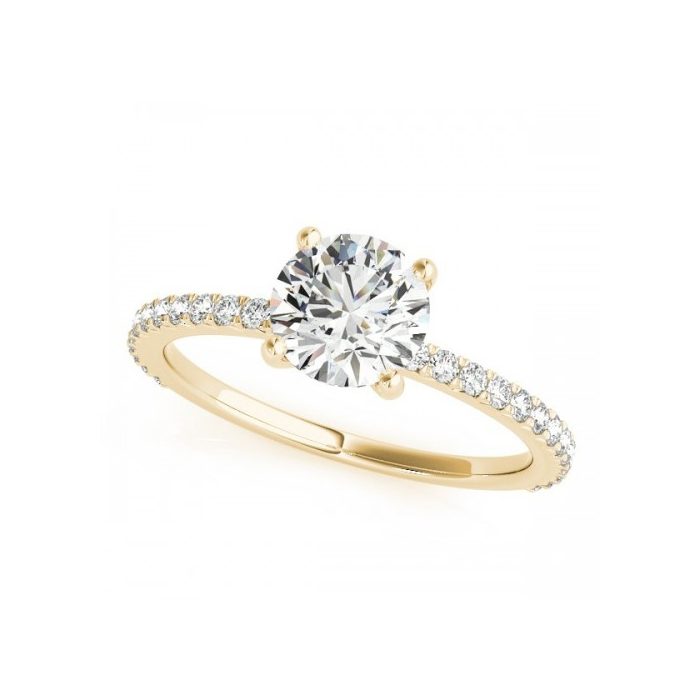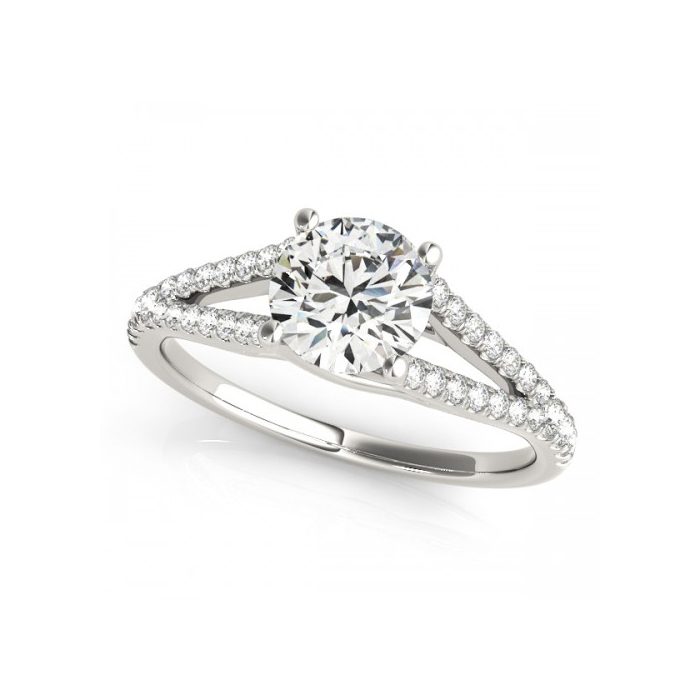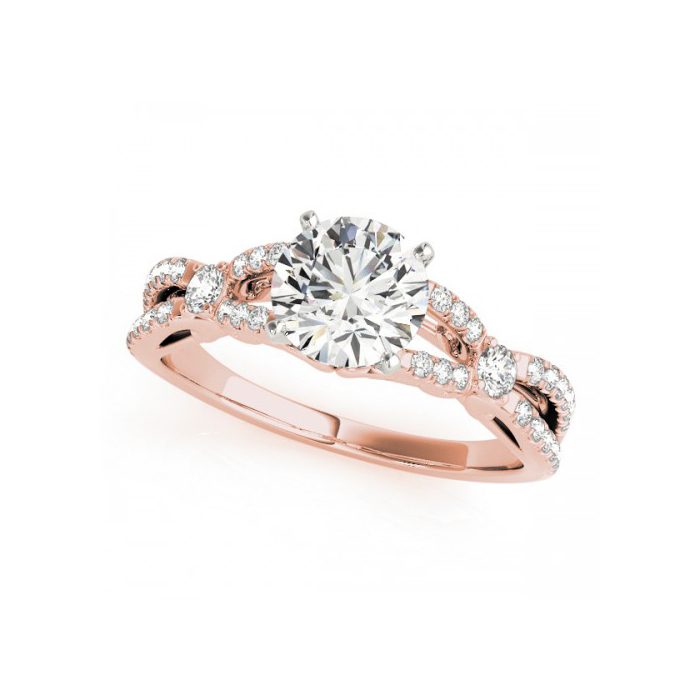 Three Stone Engagement Ring Settings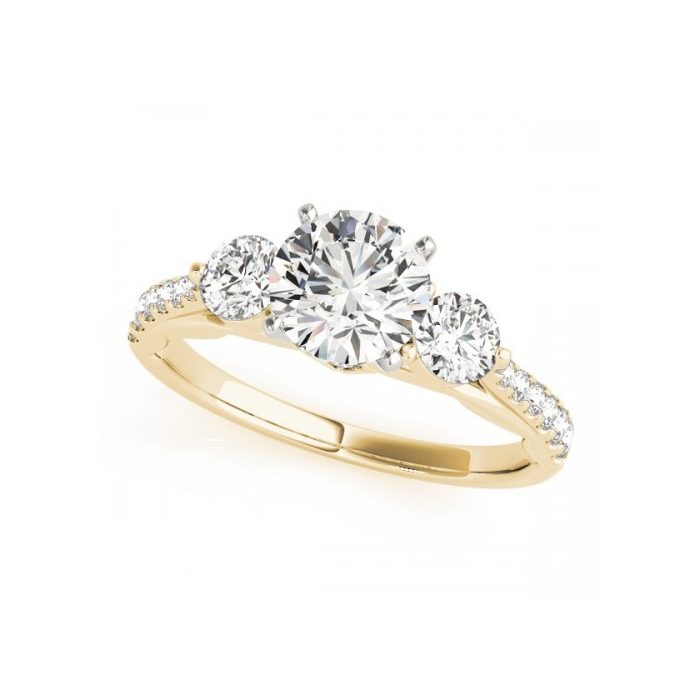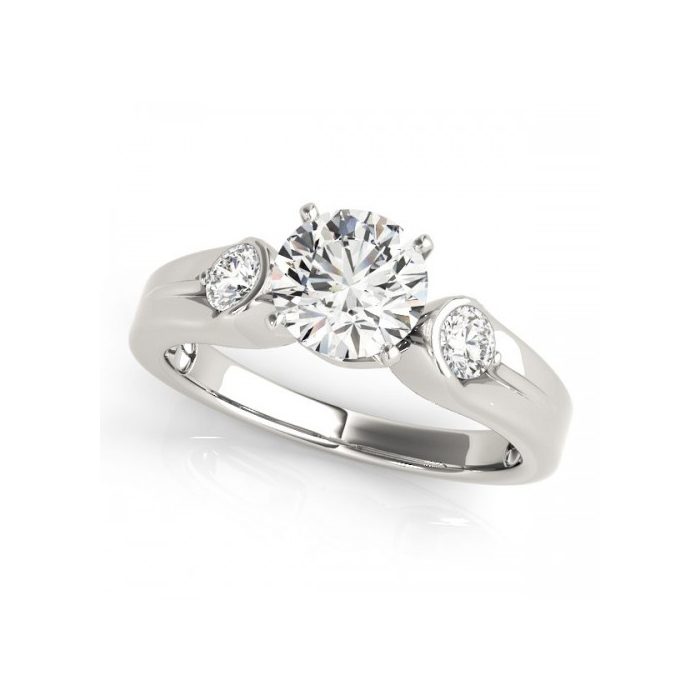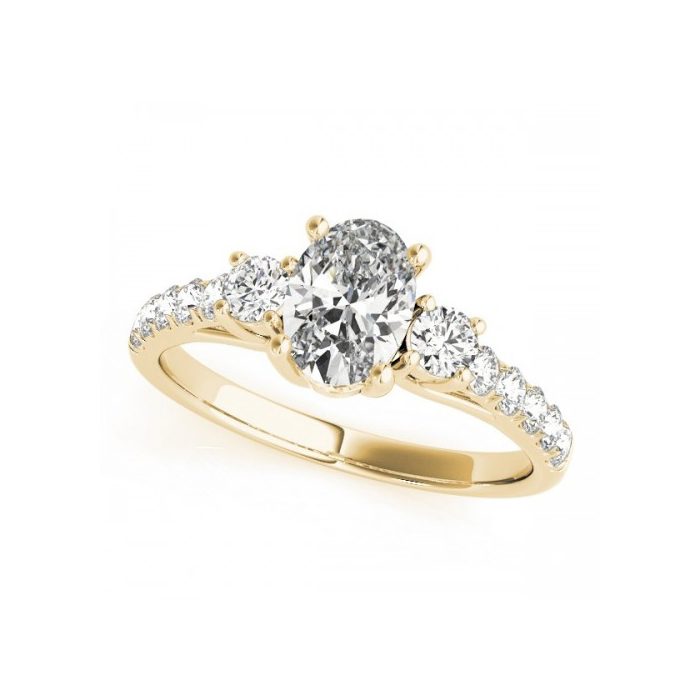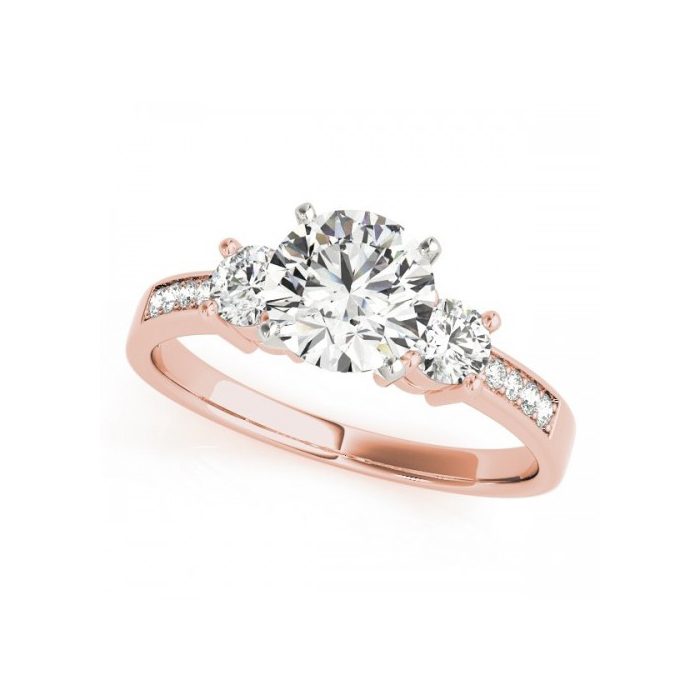 Step #2: Select a Lab-Created Diamond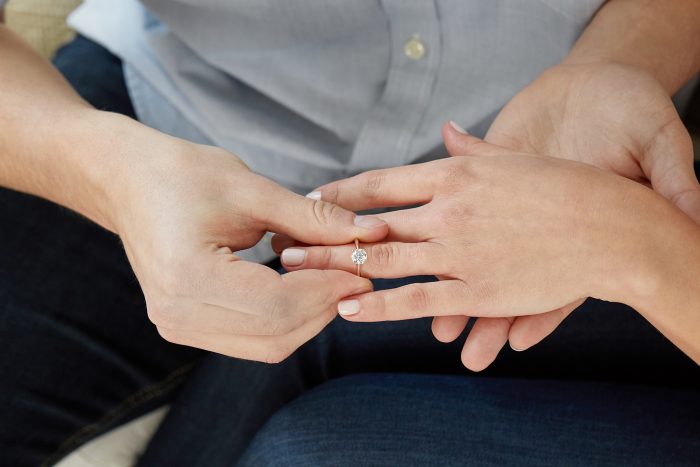 Not a diamond expert? No need to be with Clean Origin's handy search filters and extensive information about each aspect of your lab-grown diamond. Search by price and shape, plus the diamond's cut, color, clarity, and carat to help you narrow down the right lab-created diamond engagement ring for you.
The shape of your diamond will coordinate with the setting you selected. If there's a particular diamond shape you love, you can search for settings that feature diamonds in that shape.

For each Clean Origin lab-made diamond, you can check out the style details to compare your options side by side.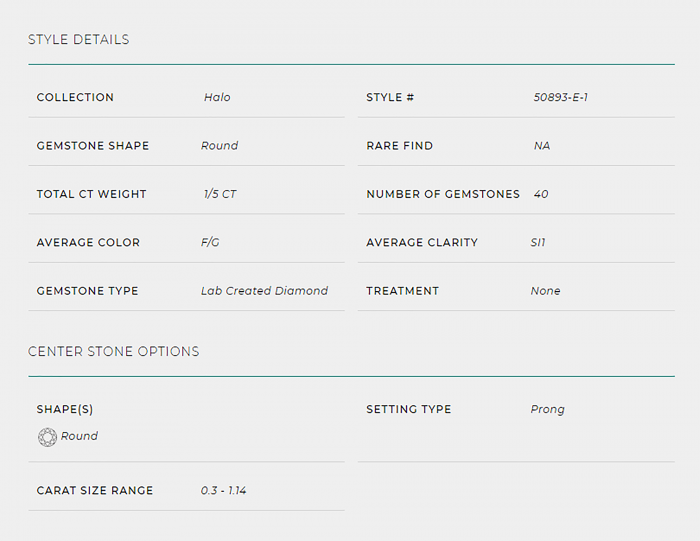 The 4 Cs of Diamonds – And How Clean Origin Compares
When it comes to how your diamond looks in your setting, there are four important factors to consider. If you've done any diamond research, you've probably heard of The 4 Cs of diamond buying:
CUT – Though often confused with the diamond's shape, cut is actually determined by how effectively light that enters the stone is refracted within and reflected back through the top of the diamond.
COLOR – Not to be confused with colored gemstones like sapphires or rubies, a diamond's color refers to the absence of color, as opposed to a yellow coloring. The color of a diamond is graded on an alphabetical scale starting at D and ranging all the way down to Z, with D being a colorless diamond and Z being yellow.
CLARITY – Clarity measures any natural inclusions or imperfections found in a diamond. You don't need to be a diamond expert to know that Clean Origin Lab Created Diamonds are always SI2 or better in clarity, meaning the diamonds generally appear "eye clean," which is to say without a jewelers loupe of 10x magnification.
CARAT – Carat refers to the actual weight of a diamond and is a unit of measure equal to 0.2gm. In all diamonds, size is a large contributor to the price of the stone. This means that the price of a diamond will increase exponentially as the carat size of the diamond increases. However, Clean Origin makes possible what other companies cannot by offering exquisite lab-created diamonds at a significantly lower price than the mined diamonds. Who doesn't love a WOW factor without making your wallet say OUCH!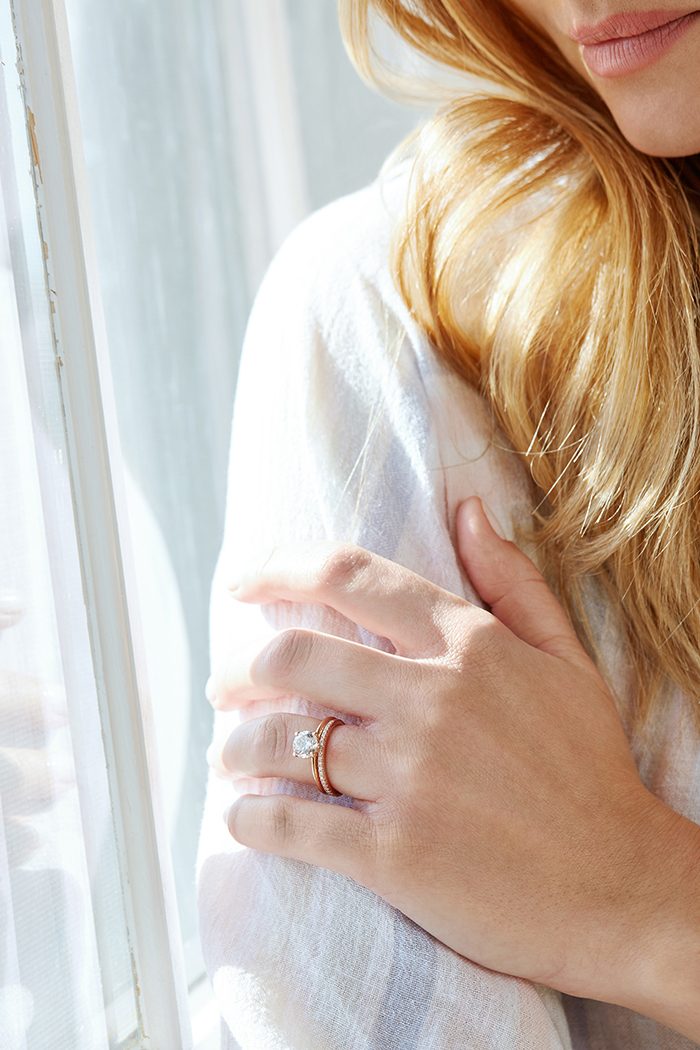 Clean Origin's Hearts & Arrows Collection
These perfectly cut diamonds will give you all the shimmer and sparkle that you could ever imagine! The impeccable symmetry from the cut results in eight sharp 'arrows' that can be seen when the diamond is facing upwards and exposes eight 'hearts' when it is reversed. Diamonds with this cut grade are very rare. It's estimated that less than 1% off all the diamonds in the world hold this incredible badge of artistry. Explore our selection of Hearts & Arrows and find the lab-grown diamond of your dream!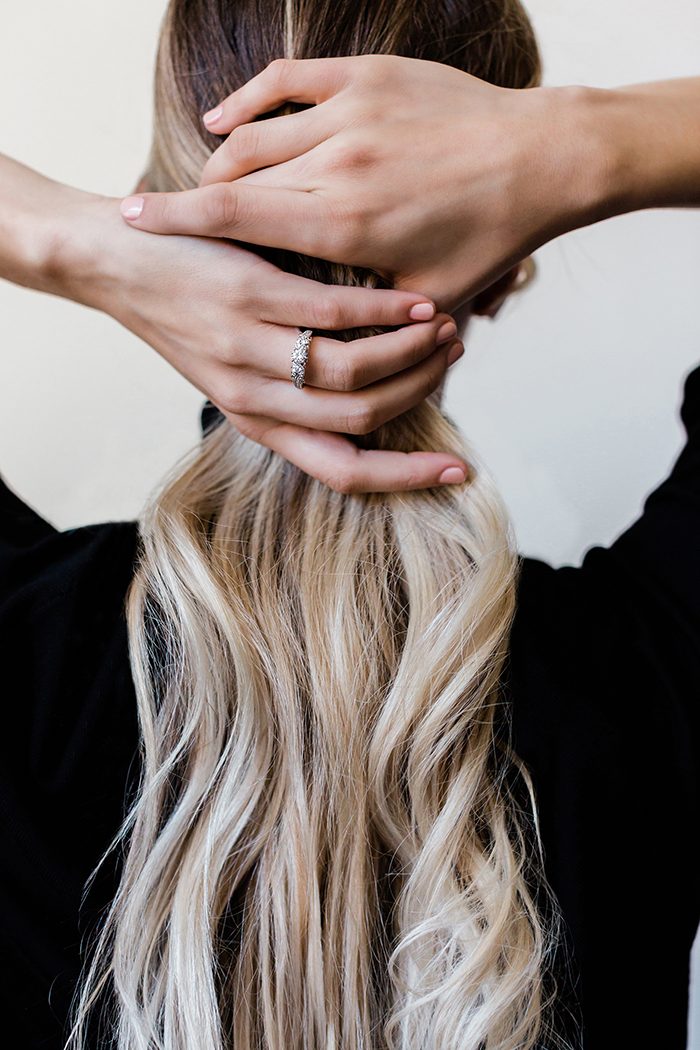 Looking for expert assistance in designing your own lab-created diamond engagement ring online? Schedule a consultation with a Clean Origin expert who can help you find the perfect lab-grown diamond and engagement ring setting to symbolize your unique and exceptional love.
With so many gorgeous settings and exquisite lab-grown diamonds to choose from, your custom engagement ring awaits on Clean Origin – so get started!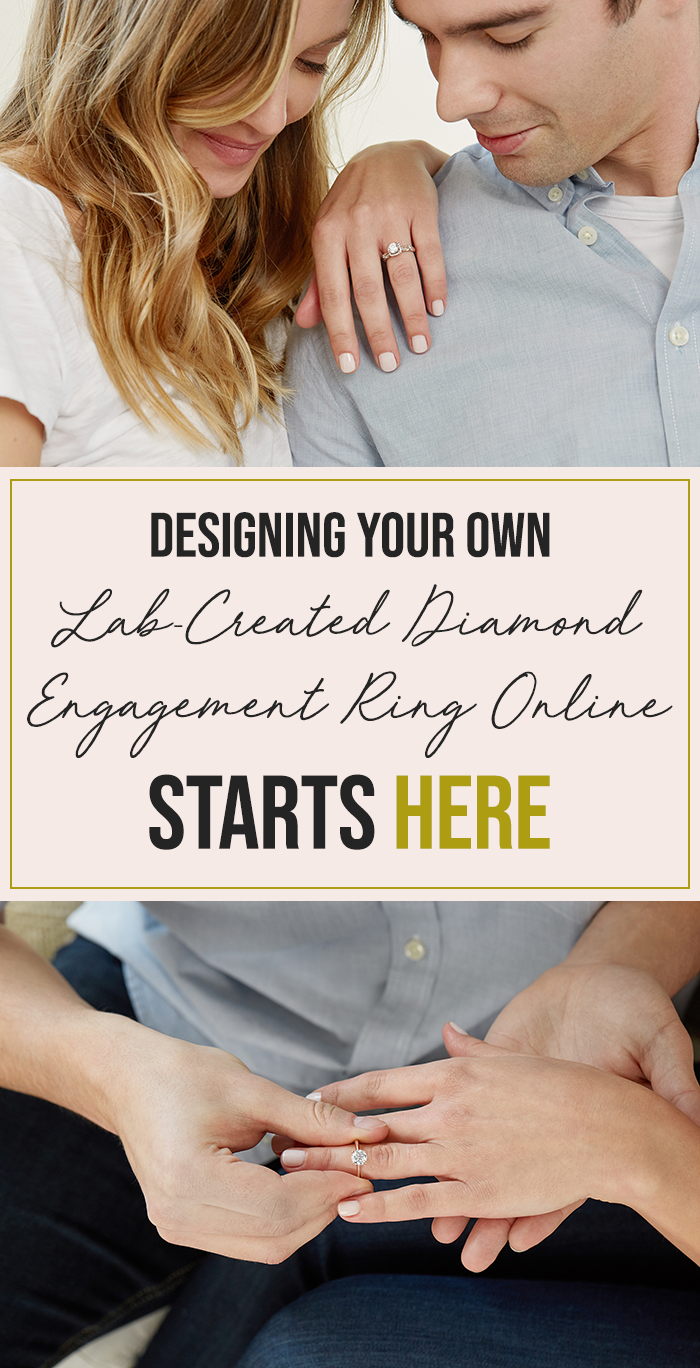 This post is sponsored by Clean Origin!