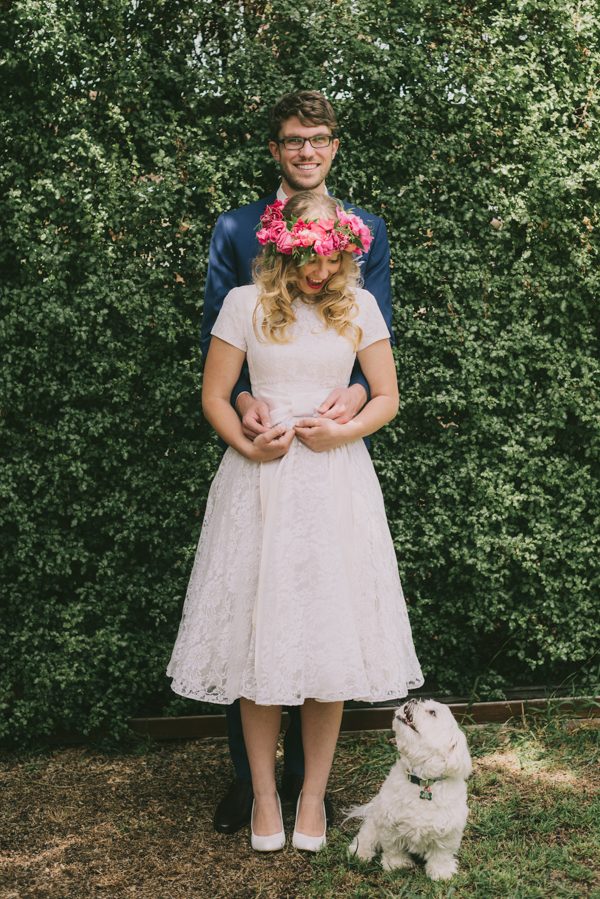 Purple and coral and yellow, oh my! Anna and Dan's Australian wedding is full of all of our favorite vibrant colors and tons of style. After a particularly beautiful ceremony at Heide Museum of Modern Art surrounded by colorful paper fans, the couple's reception at Two Ton Max featured amazing DIY paper mobile chandeliers, modern tropical vibes, and quirky décor. Madeline Druce Photography captured Anna and Dan's day perfectly, including Anna's killer vintage bridal style!
The Couple:
Anna and Dan
The Wedding:
Heide Museum of Modern Art & Two Ton Max, X, Australia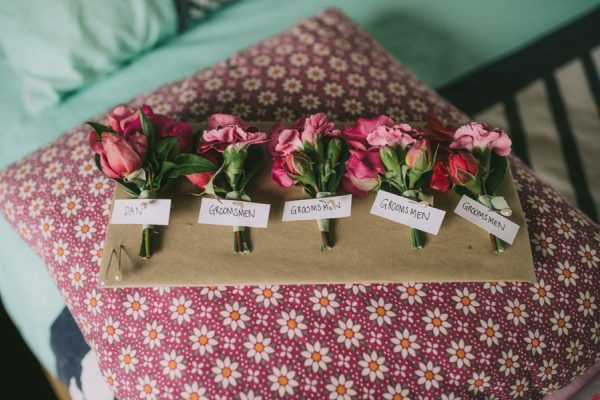 The most important element of the day was to make it as genuinely 'us' as possible. And this had to do with the people we surrounded ourselves with. We wanted to make sure that they had a fantastic time and in turn, that's what make it so great for us. Our main theme of the day was 'fun.'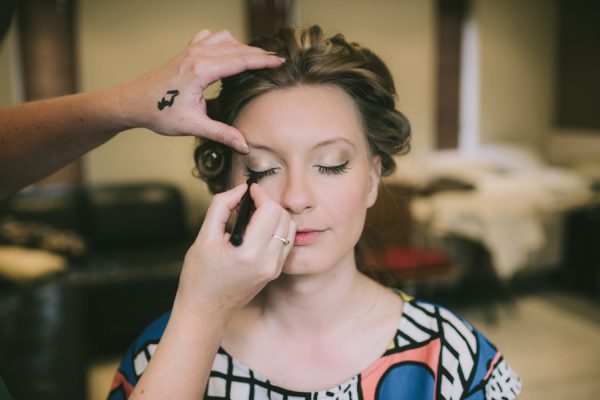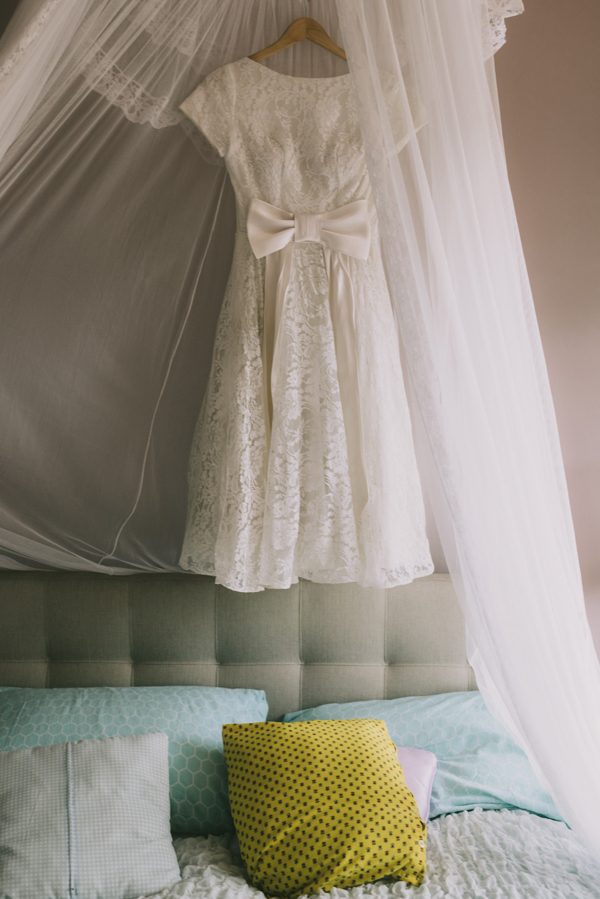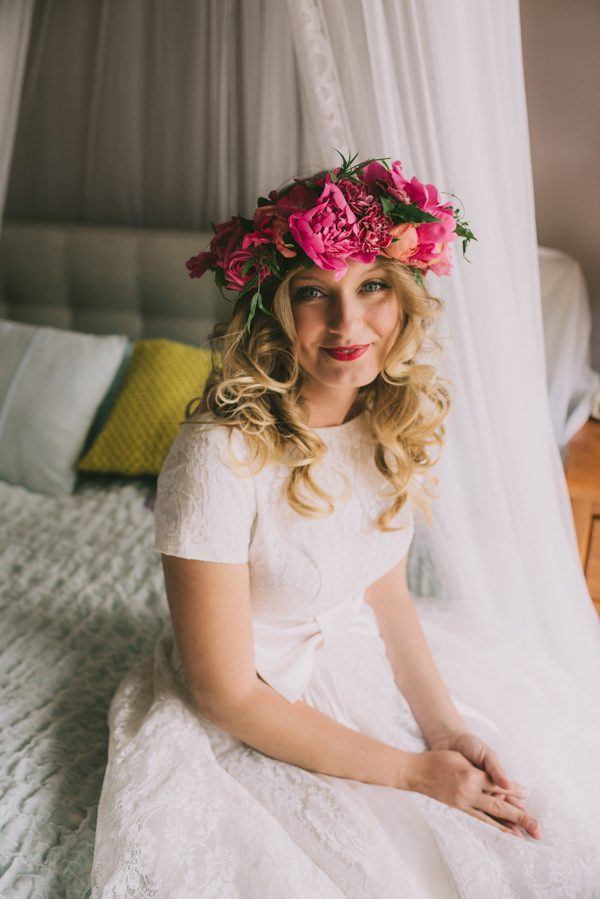 We wanted something that was 'us'. And around our home, we have plenty of pops of colour, and we wanted to create this at the reception as well. Our key motif for the day was 'So I Think We Should Taco Truck' – which was basically the first line I used to ask Dan out.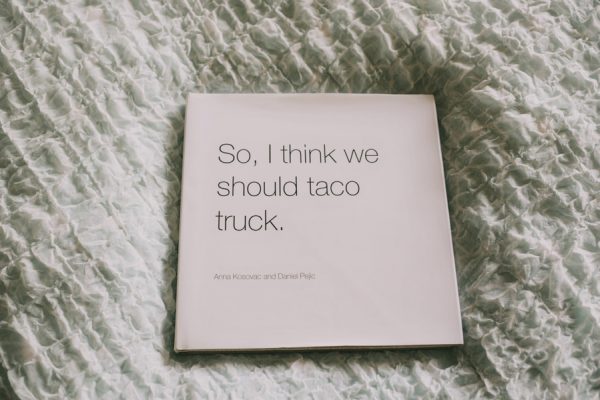 My favourite photo was just before the 'first look', Dan is about to turn around to see me, and Ernest 'Ernie' Hemingway- our dog- is trying to get his attention. Ernie's on his back legs while Dan's trying to calm him down. It ended up being a hilariously timed photo with me laughing in the background.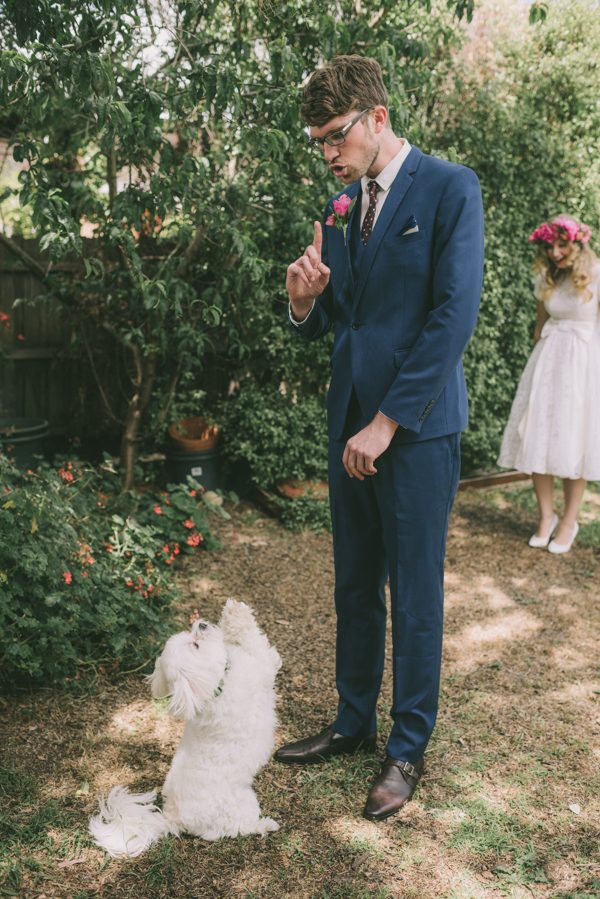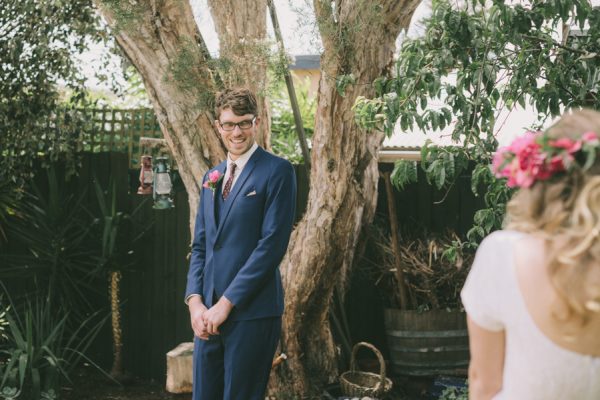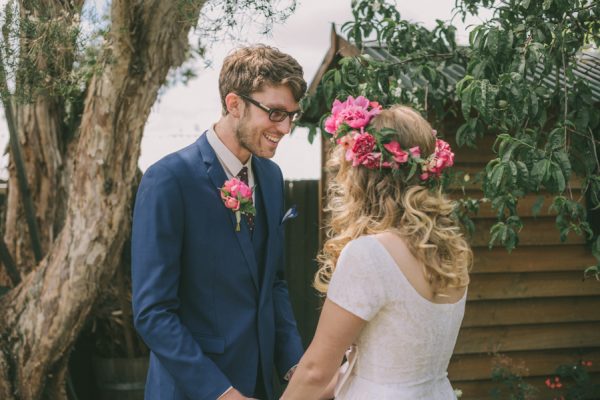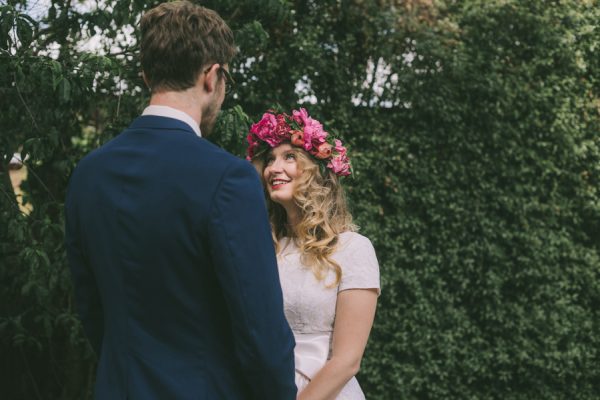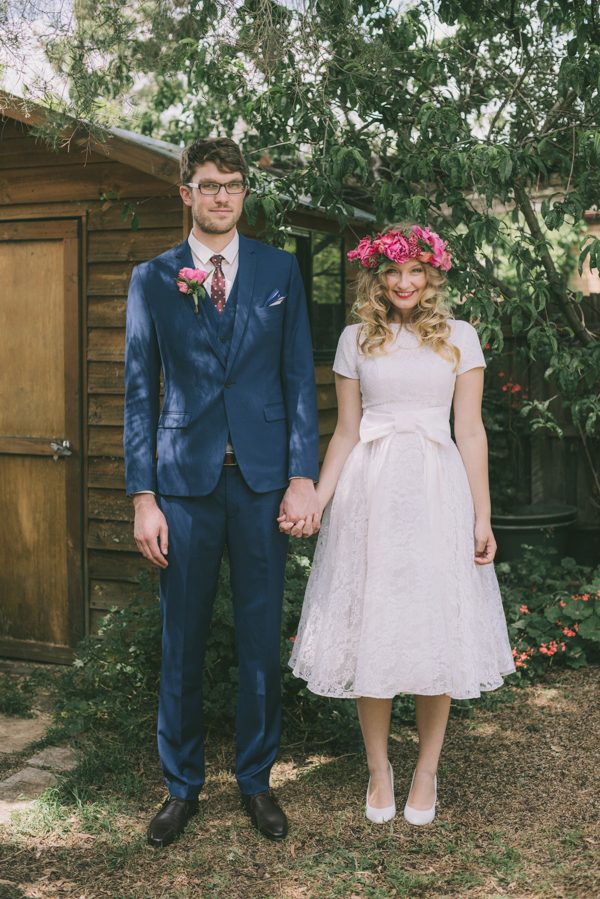 We wanted a wedding venue that worked as a blank slate for us, where we could make the space into something amazing and other-worldly. The other consideration was to choose a venue where it would be easy for people to get home from. There was a train station nearby, as well as being close enough for guests to catch taxis.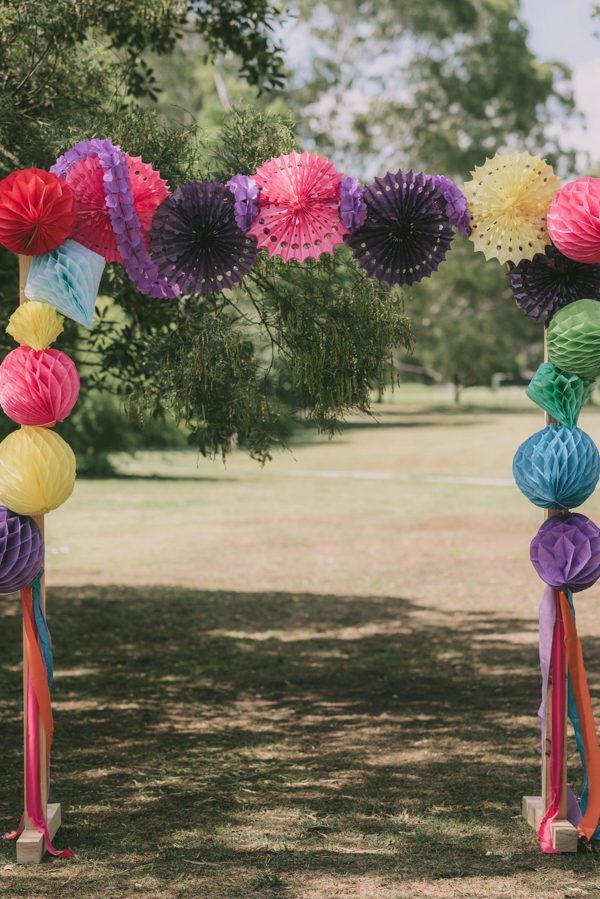 We had our ceremony at Heide Sculpture Garden, and had a gorgeous arbour which was covered in brightly coloured fans. This really made it 'pop' against the backdrop of a classic Australian landscape behind us.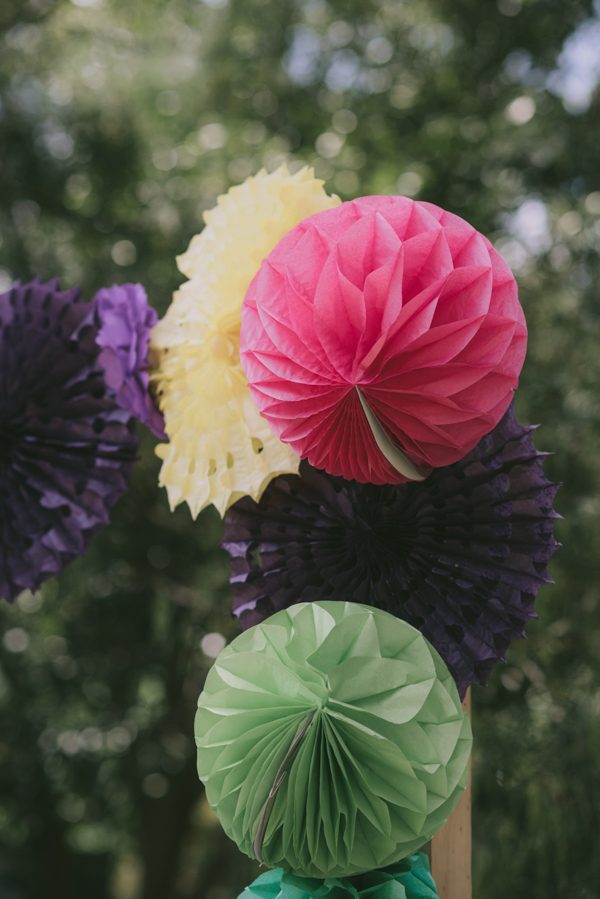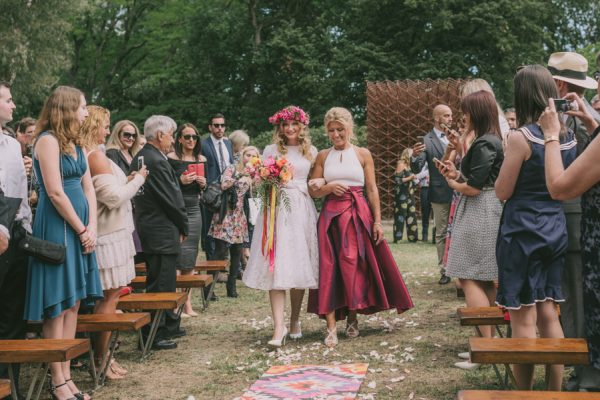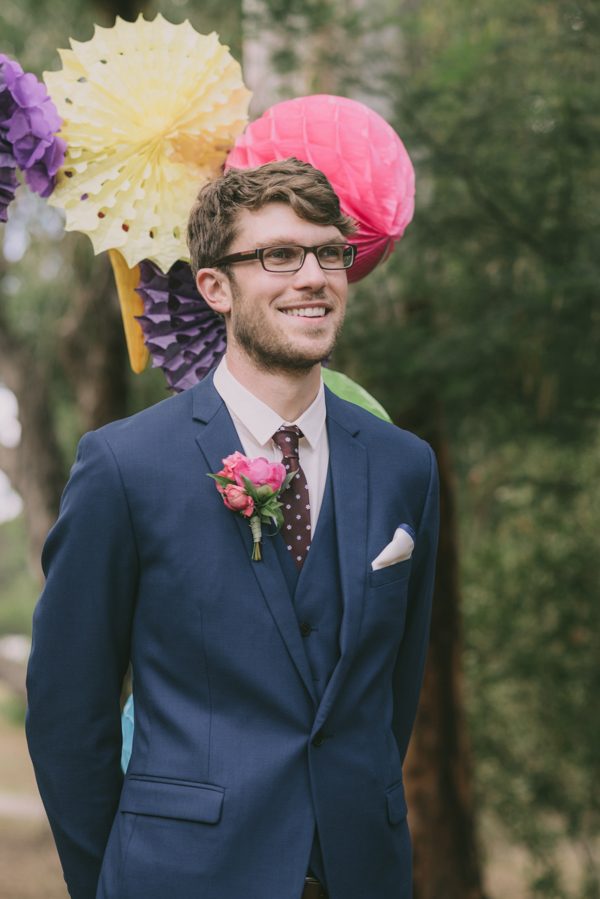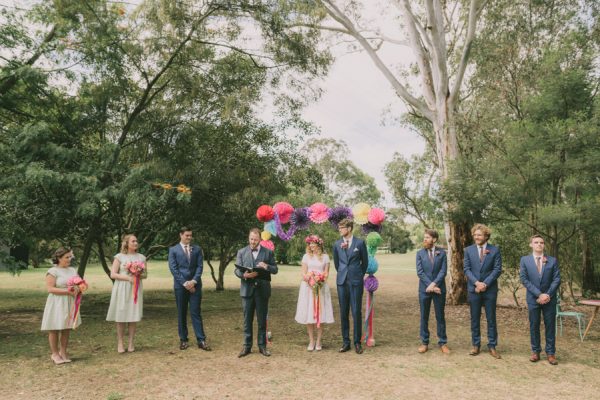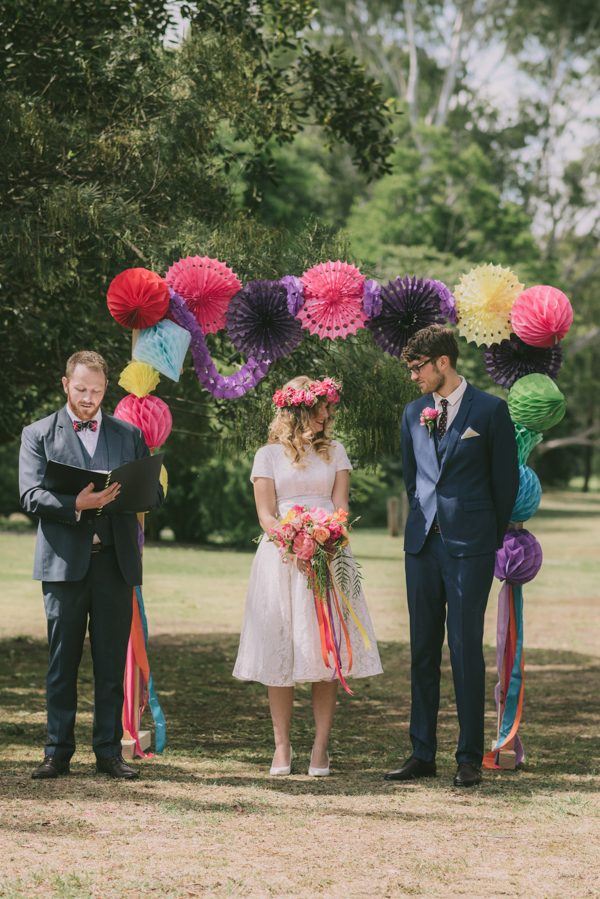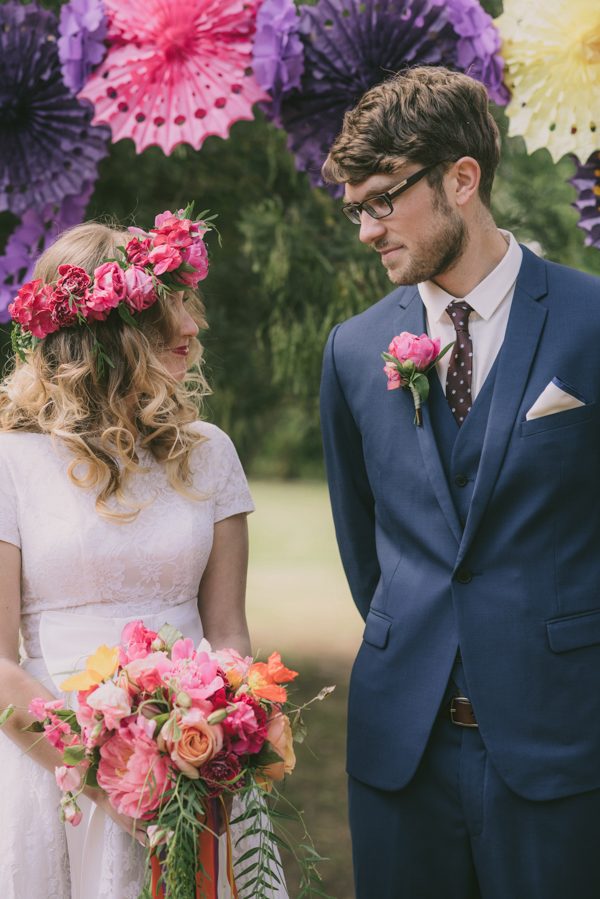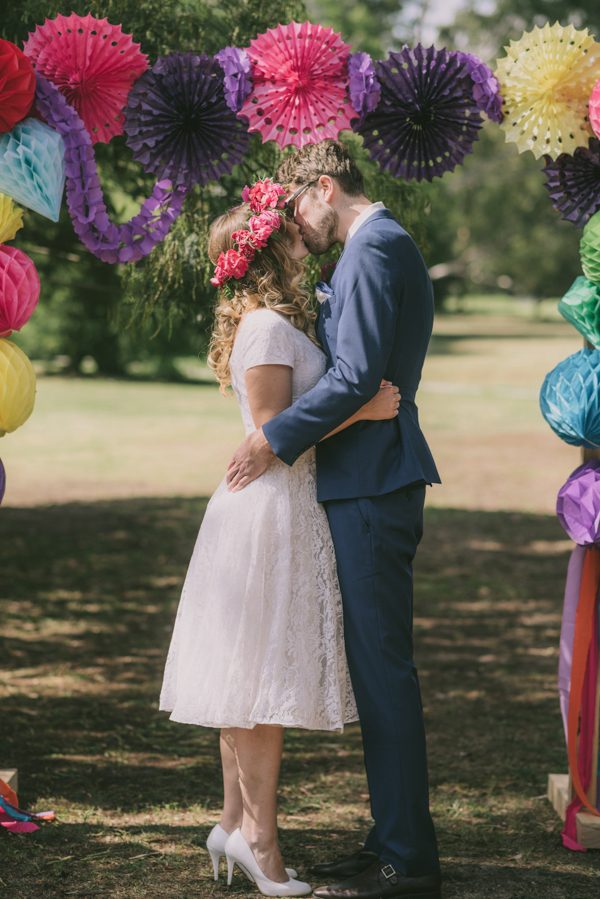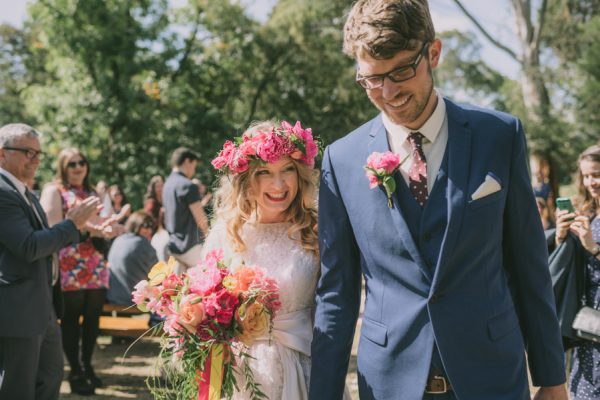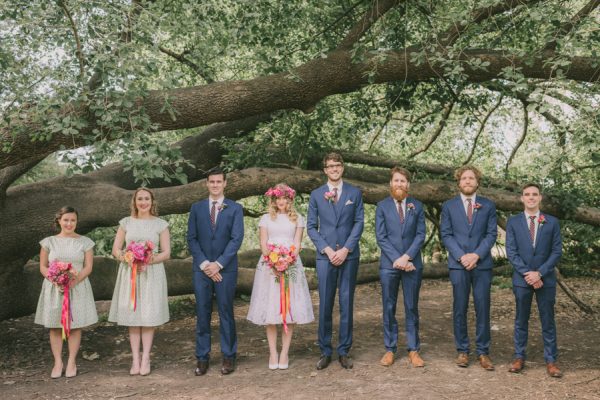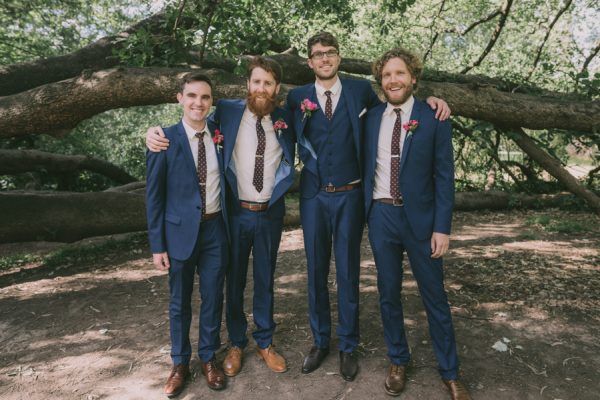 We got some dresses made up for the bridesmaids which were a very simple summer dress design. We chose the fabric collectively (going for a Sarah Watts design). The guys all wore a Jack London suit, opting for a more slim-fitting mod look.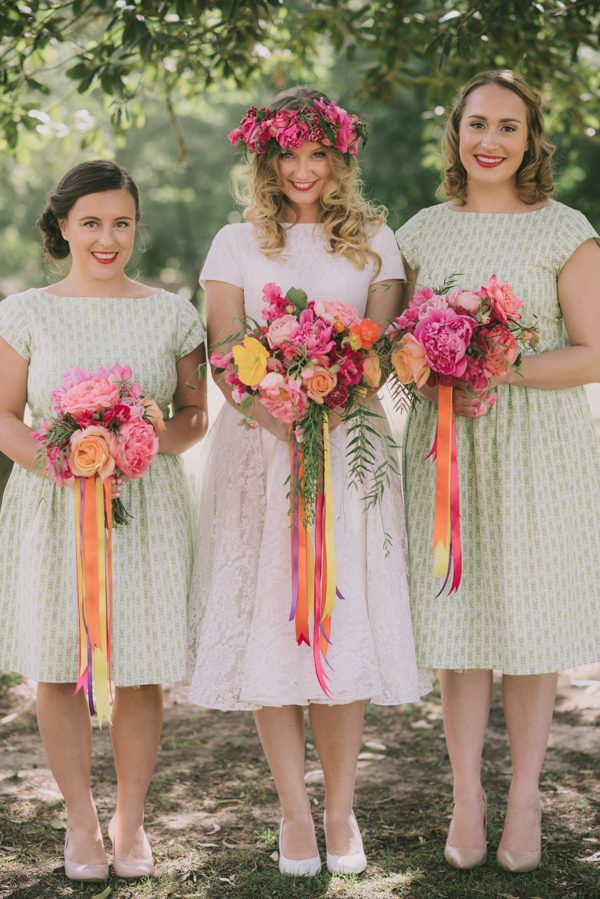 I wanted to go for a more vintage style- but something that was cute and quirky. Not many people look for a 'cute' wedding dress, (as it's all about being 'womanly') but this was exactly what I was after. I found my wedding dress online at Dear Golden. It was the huge bow on the front that really got me! My dress was a vintage dress from the 1950s which was in fantastic condition.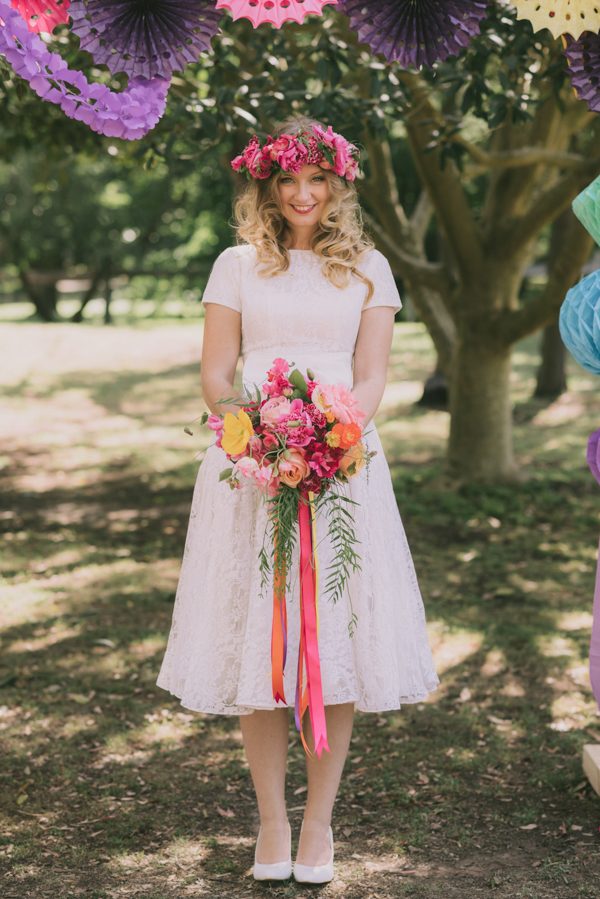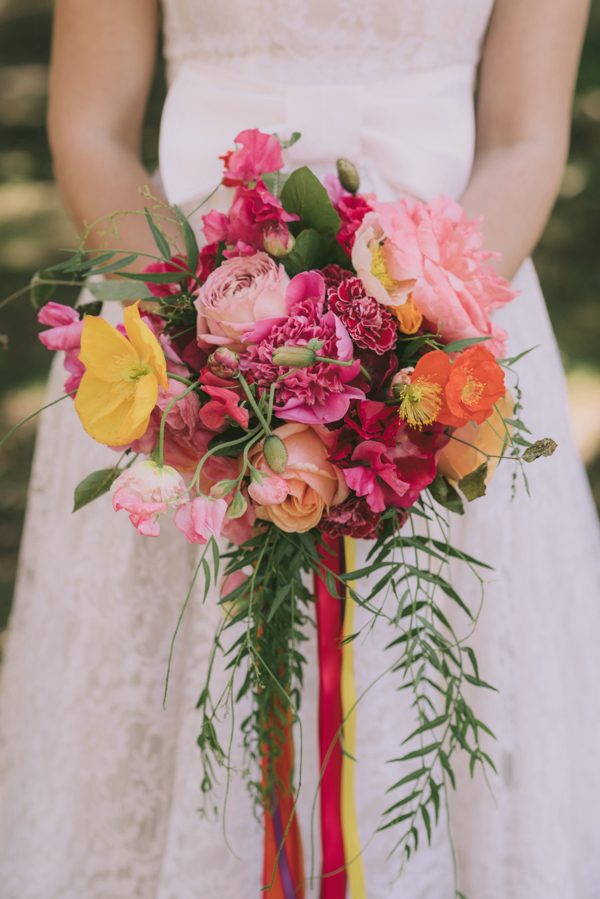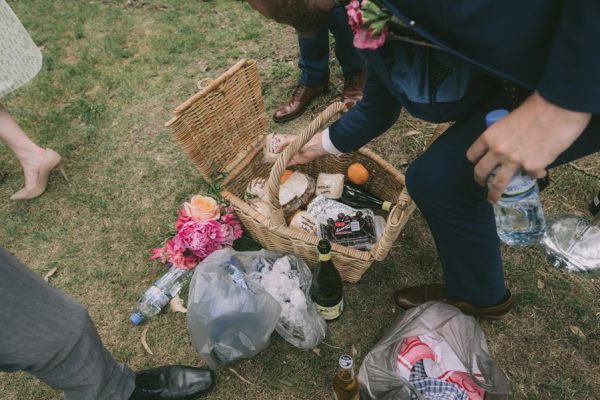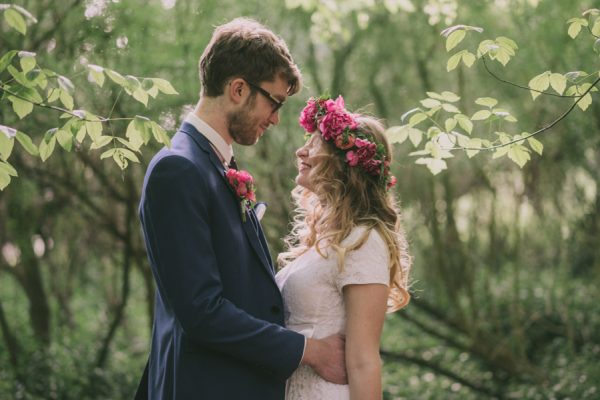 Our photographer, Maddie, was nothing short of amazing. So much so, that two lots of our friends are also using her as their wedding photographer as well! She was unbelievably patient (especially when it came to doing the family photos), and was so gracious and lovely during the whole day.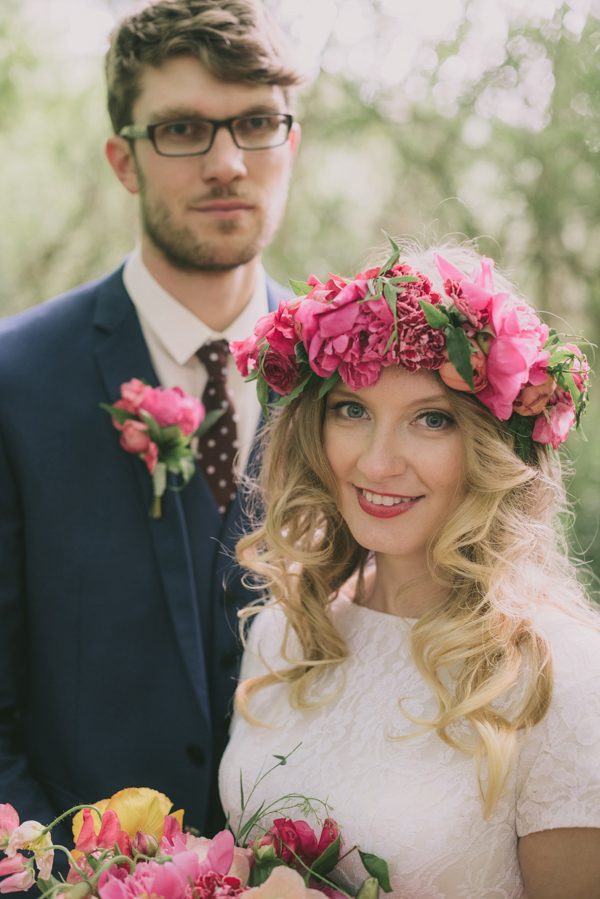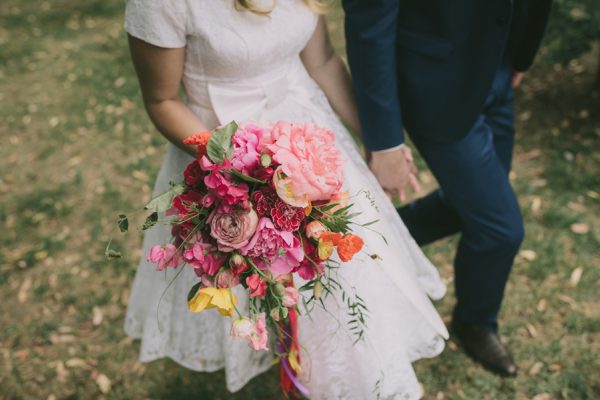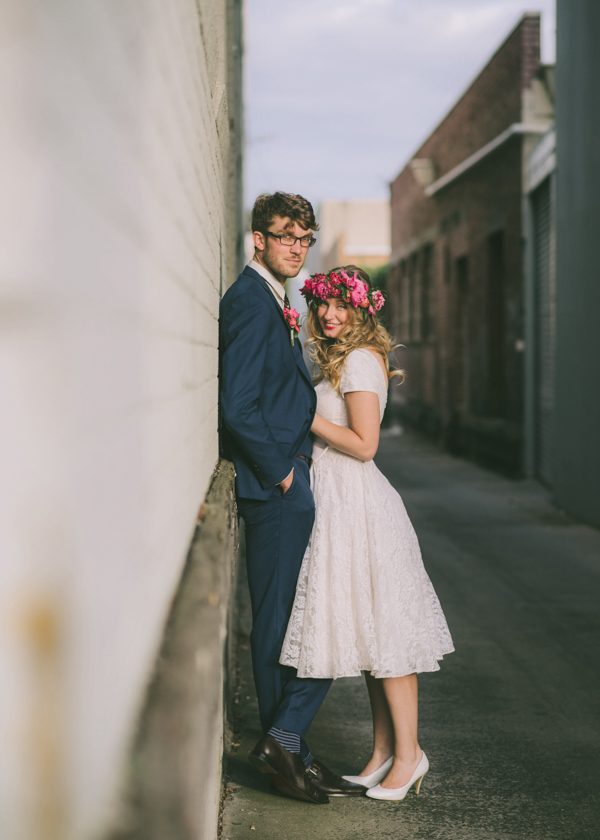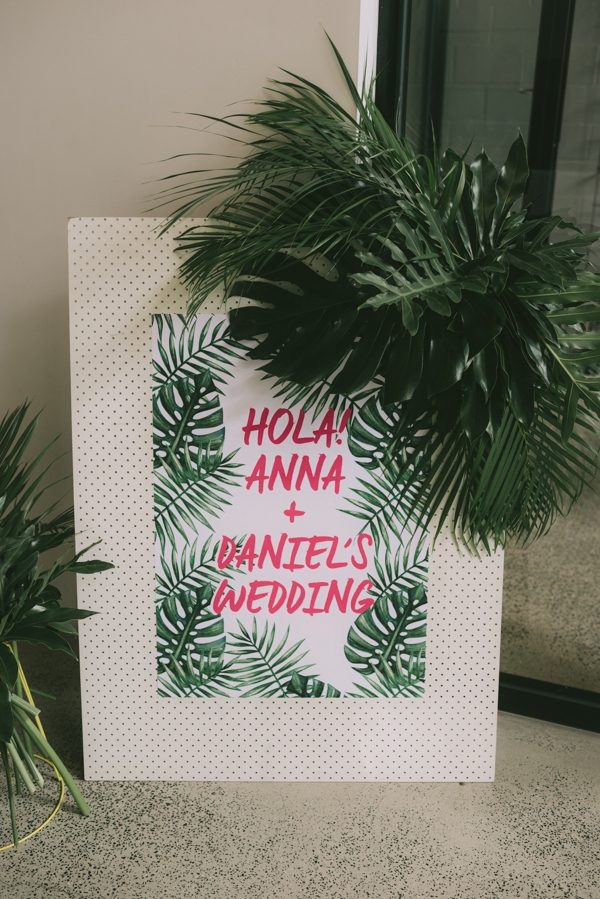 Honestly, the best thing we did was to get a wedding planner and stylist on board. I understand that this isn't something that everyone has the luxury of being able to incorporate into their wedding, but this made the whole process totally stress-free and relaxing.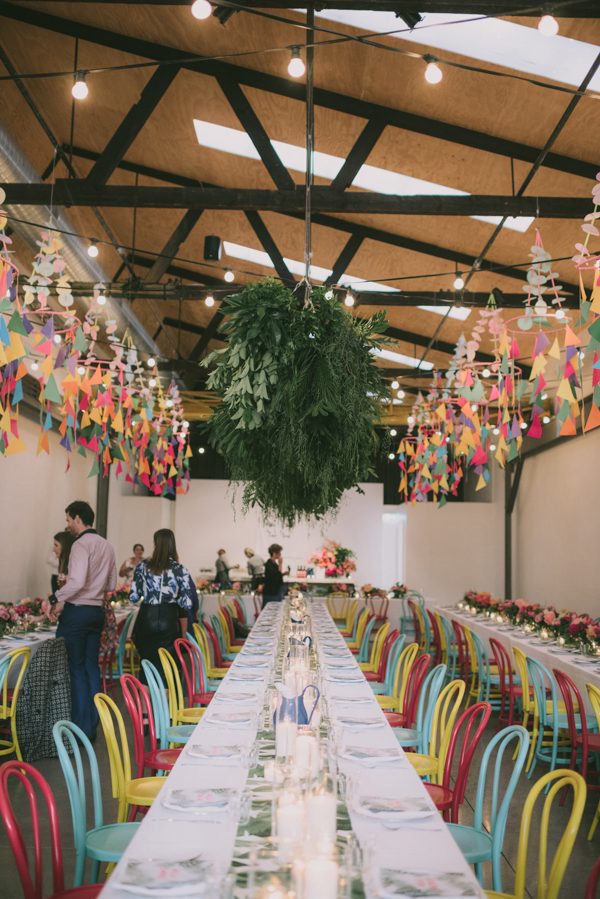 Our wedding colours were made up of bright pinks, purples and green. Chairs were alternating mint, pink and yellow. All up, we used many bright colours!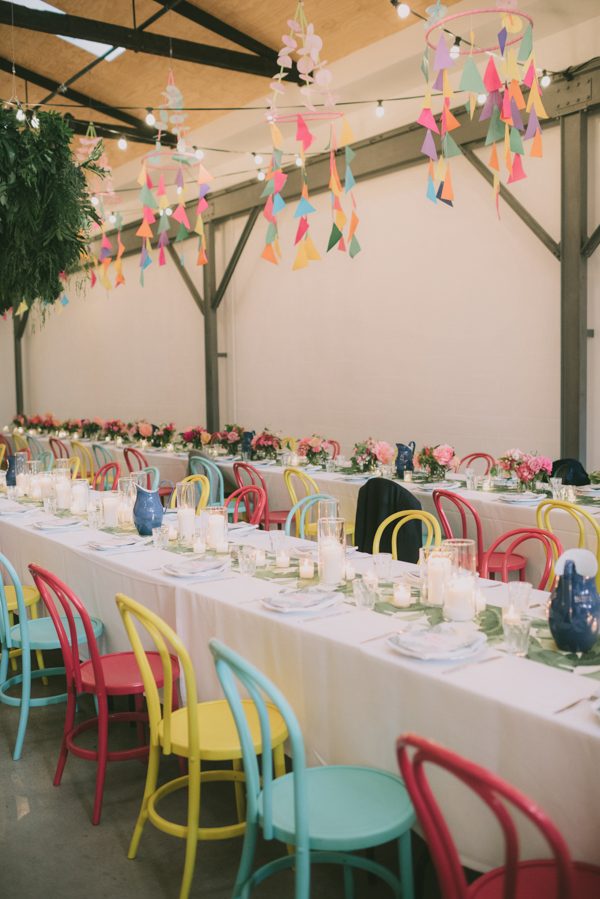 We DIY'ed the colourful mobiles for the reception. We picked up hula hoops, and many different colours of paper. With some string, we attached triangles of coloured paper to the hula hoop to create a hanging mobile effect. If you're planning on making something like this, make sure you leave plenty of time to do it- start 3 months prior to the wedding date if possible!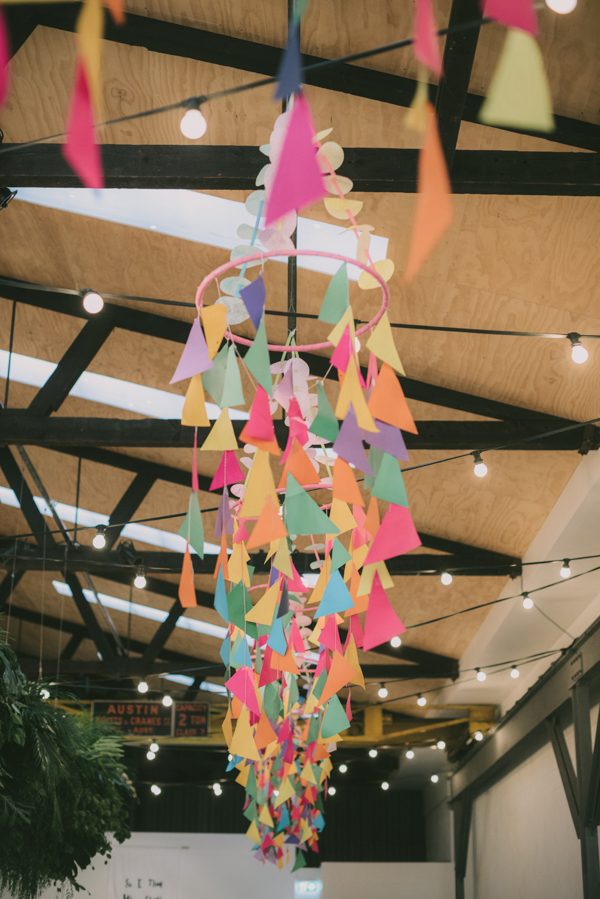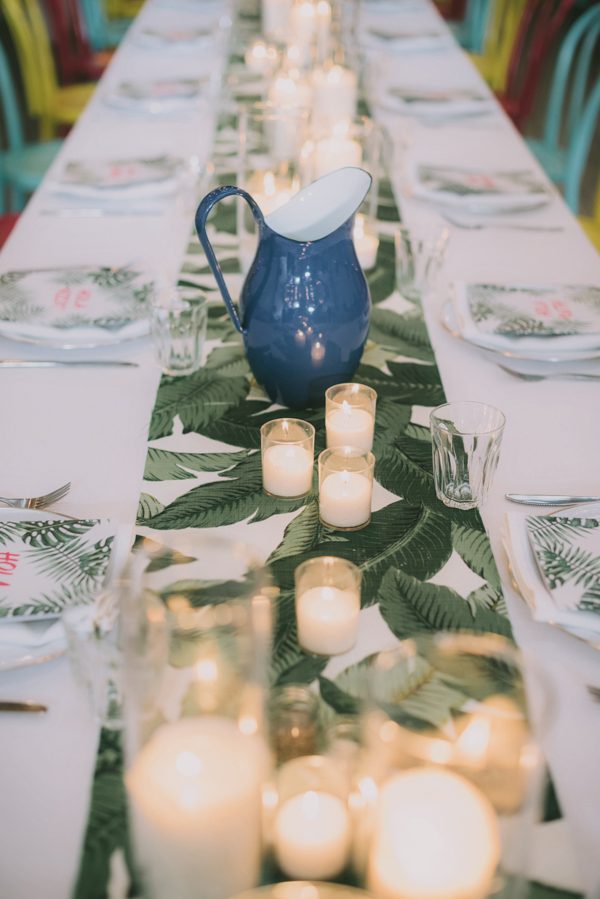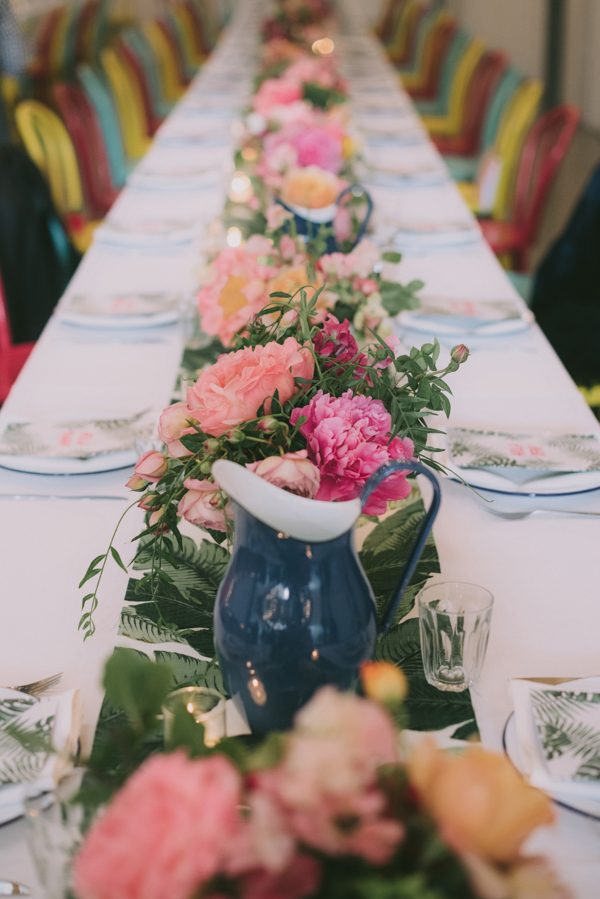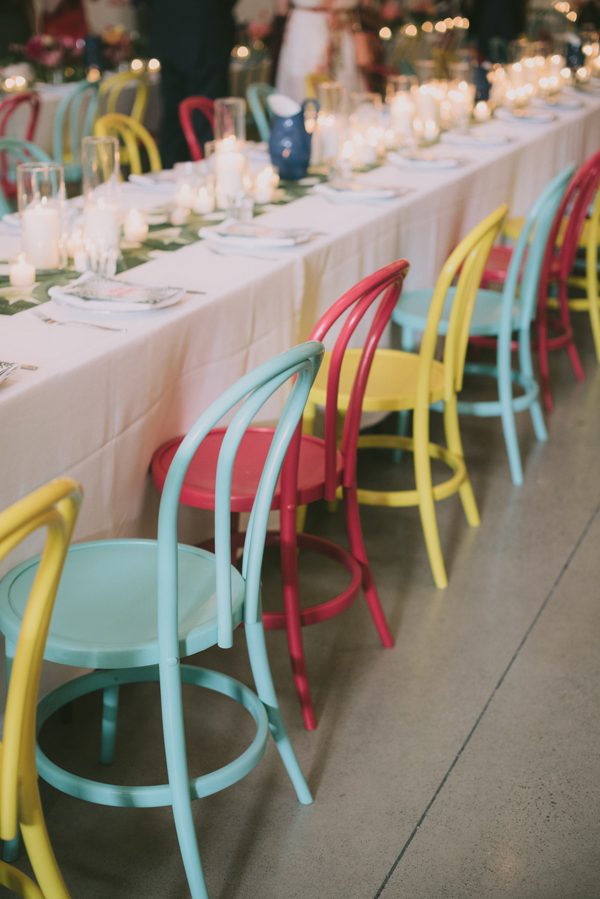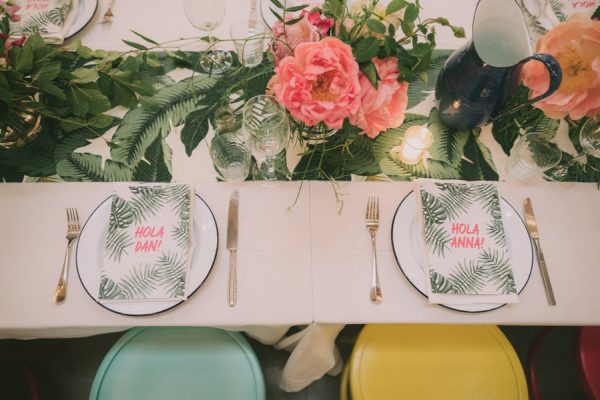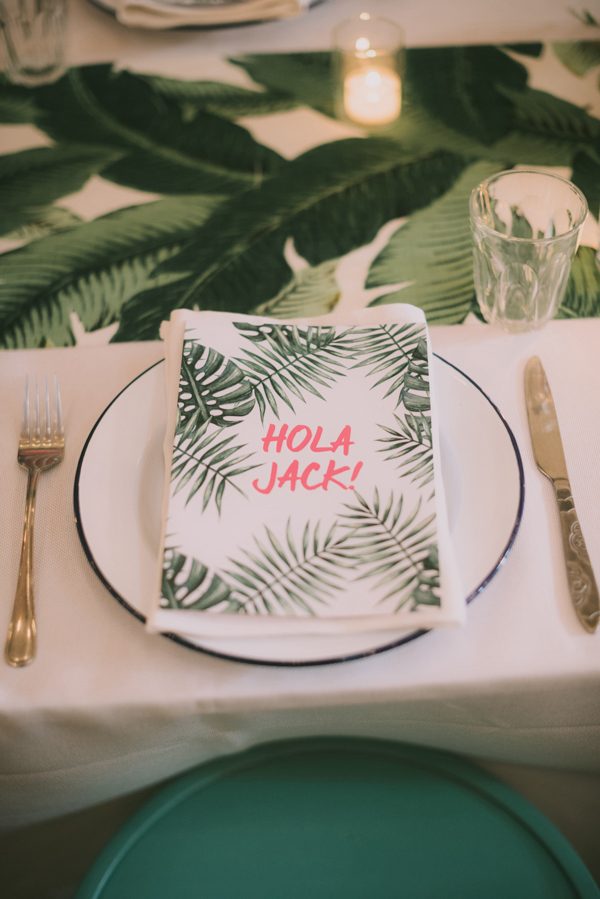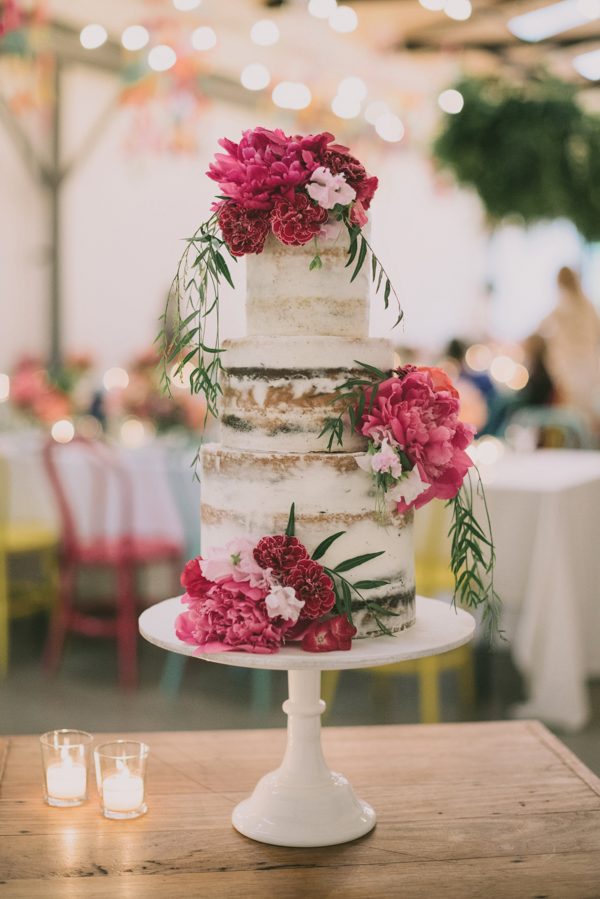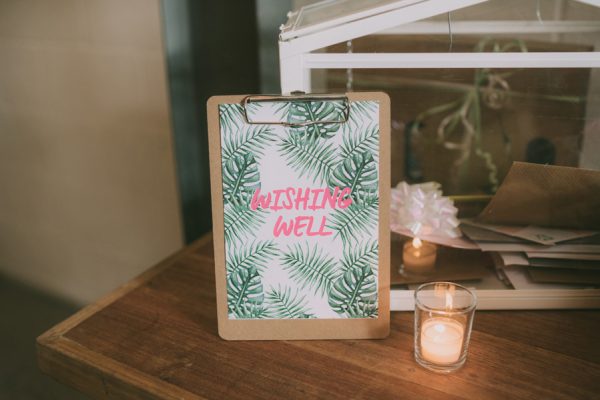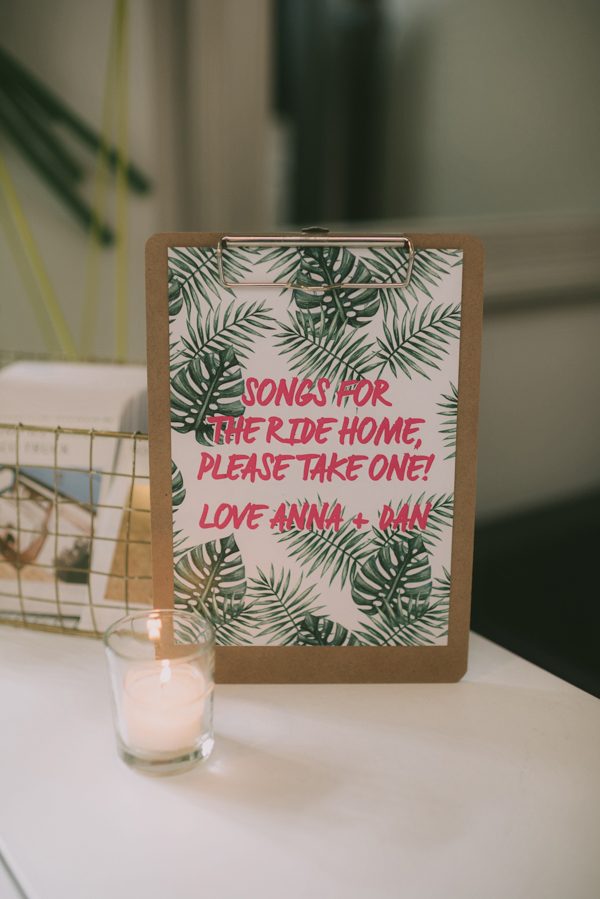 We gave our guests a mixtape of all of our favourite songs in our relationship. It was an absolute ball to put together.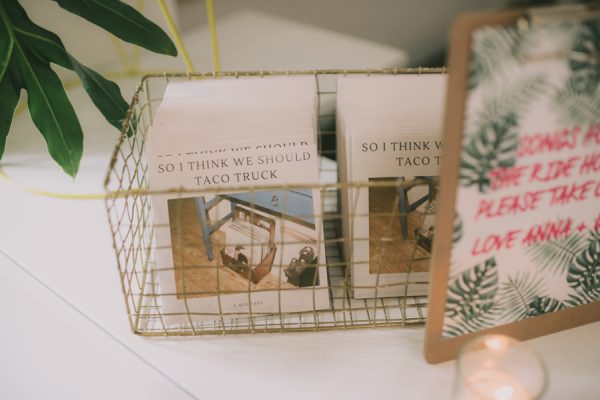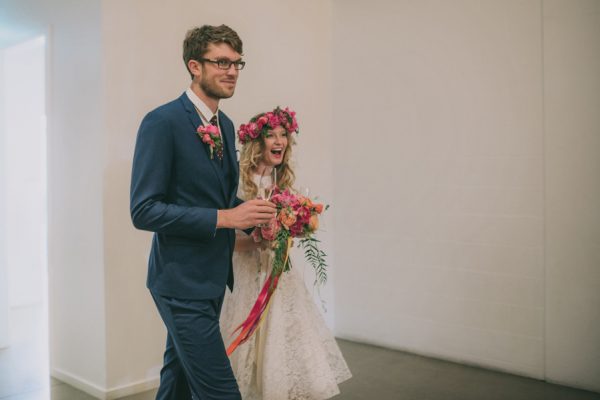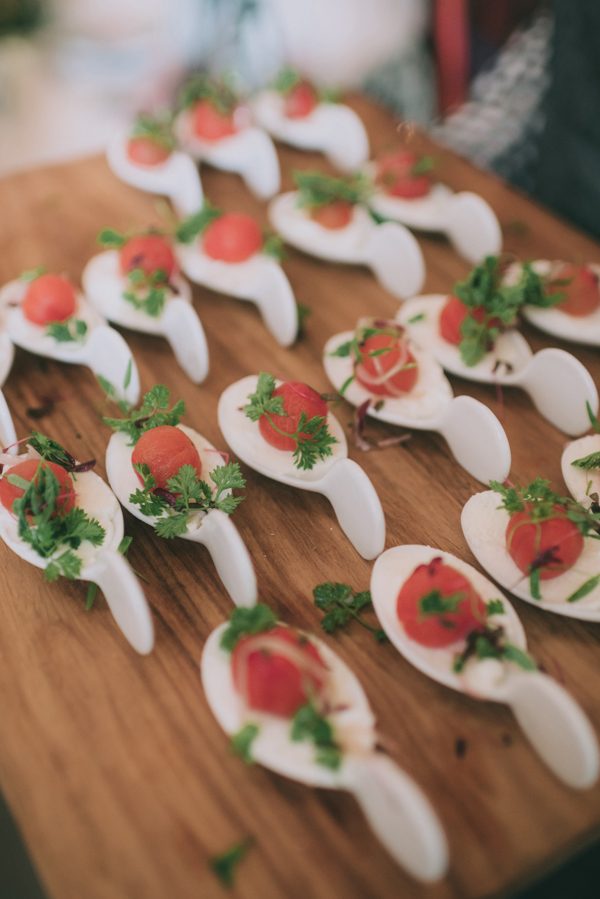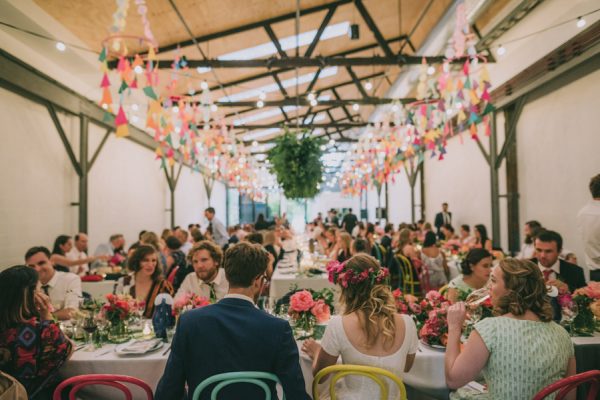 First Dance: Phosphorescent – Muchacho's Tune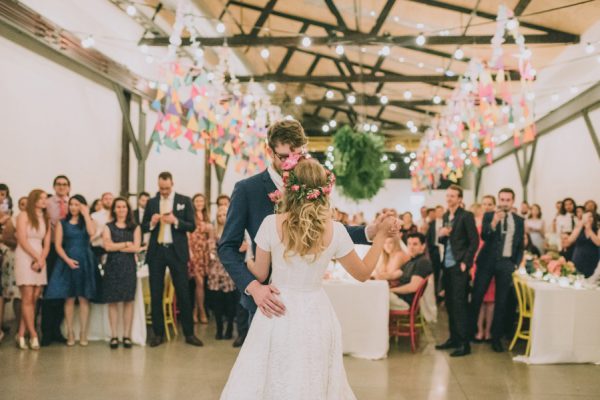 Congratulations to Anna and Dan, and a big thanks to Madeline Druce Photography for sharing this wedding with us! Love this wedding's colorful vibes? Then you've got to see this boldly vibrant outdoor Ontario wedding!