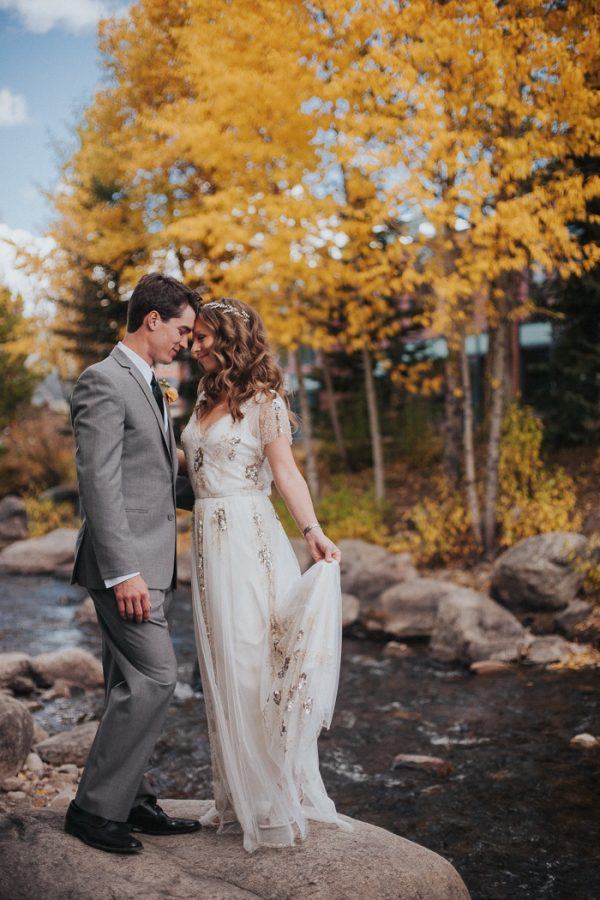 Megan and Blake's woodland wedding at Breckenridge Nordic Center was a beautiful mix of glamorous and rustic mountain style! Inspired by the colors of the season and the scenic views of the mountains, the couple chose a classic autumn color palette of blush, beige, and gold accented with orange and purple, which looked beautiful against the rustic vibes of the venue. Their impressive DIY skills also came in handy with the groom making all of the wood tables for the space and the bride making the custom thank you cards. We love that Megan incorporated a slightly bohemian feel into her wedding day look with a sheer, beaded Jenny Packham and a crystal headpiece from Twigs & Honey. The artists at Cork Creative did a beautiful job capturing both the photos and the video of this glamorous Colorado wedding!
The Couple:
Megan and Blake
The Wedding:
Breckenridge Nordic Center, Breckenridge, Colorado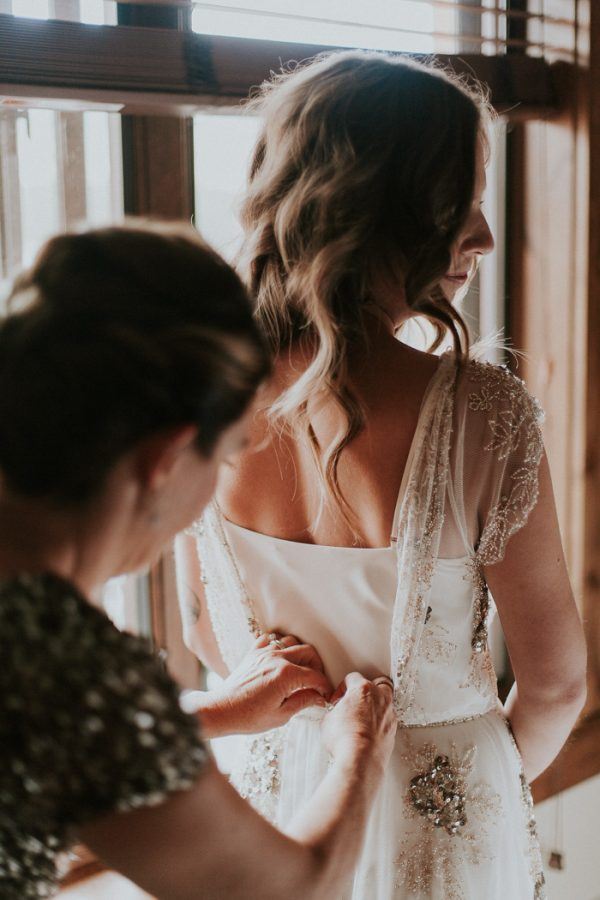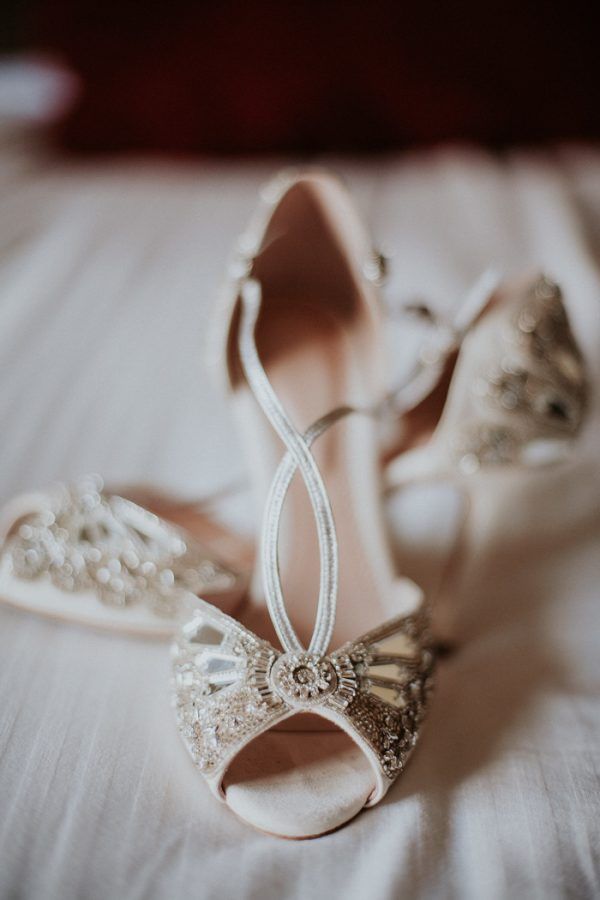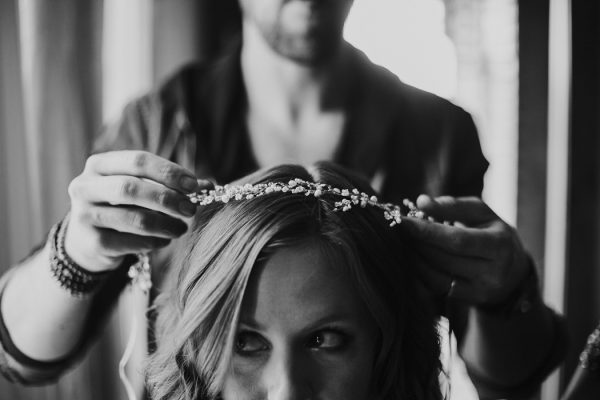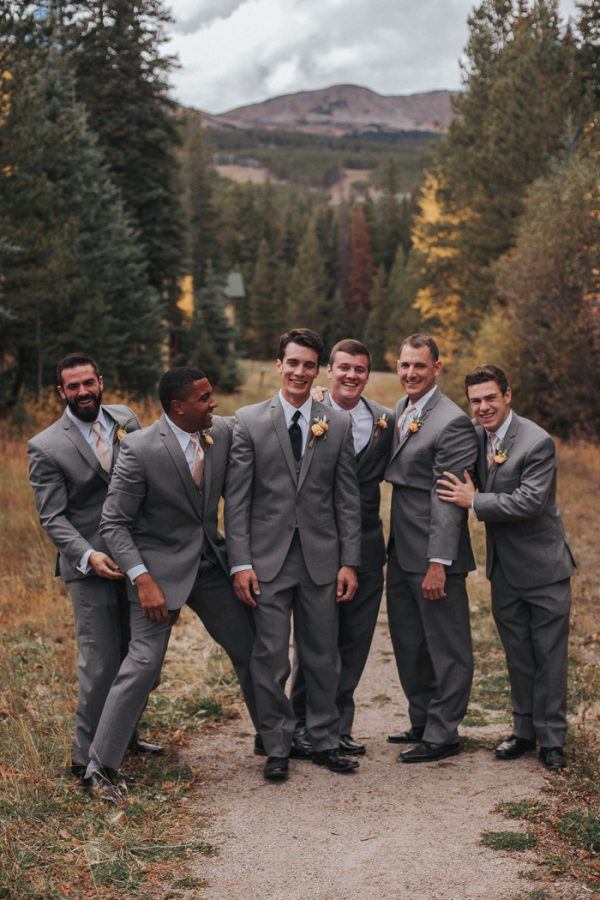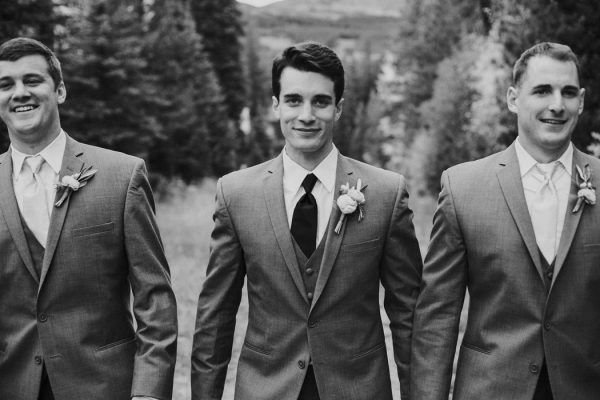 My wedding day fashion, beauty, and style was all about bohemian fall romance. I was inspired by the location of the wedding, season of the year, and my own style. I chose a Jenny Packham gown, Emmy London beaded heals, Twigs & Honey headband and earrings and a bracelet. I loved the comfort and classic romance of my dress, as well as the unique gold and silver beading, which inspired the makeup and flowers. I adored my Emmy shoes and can't wait to wear them on our future anniversaries!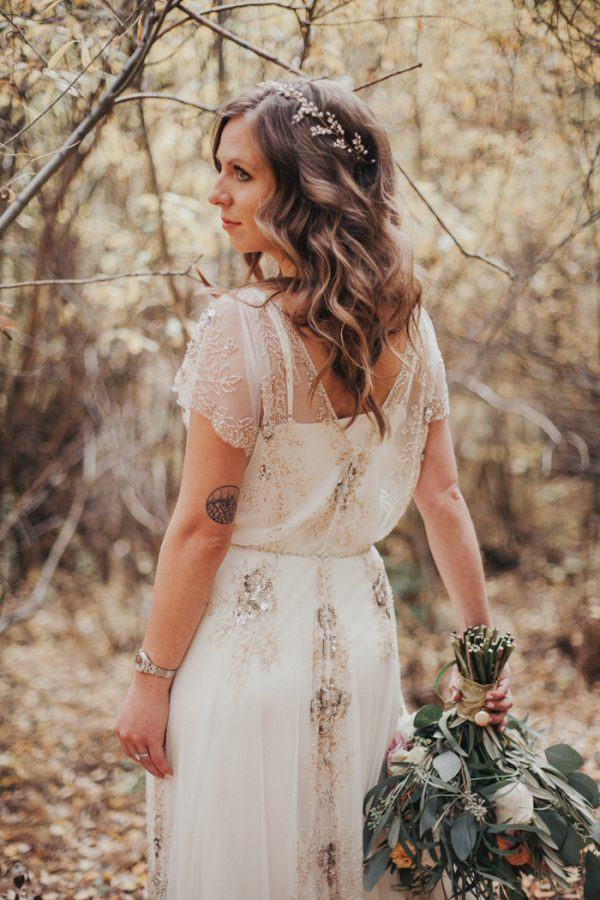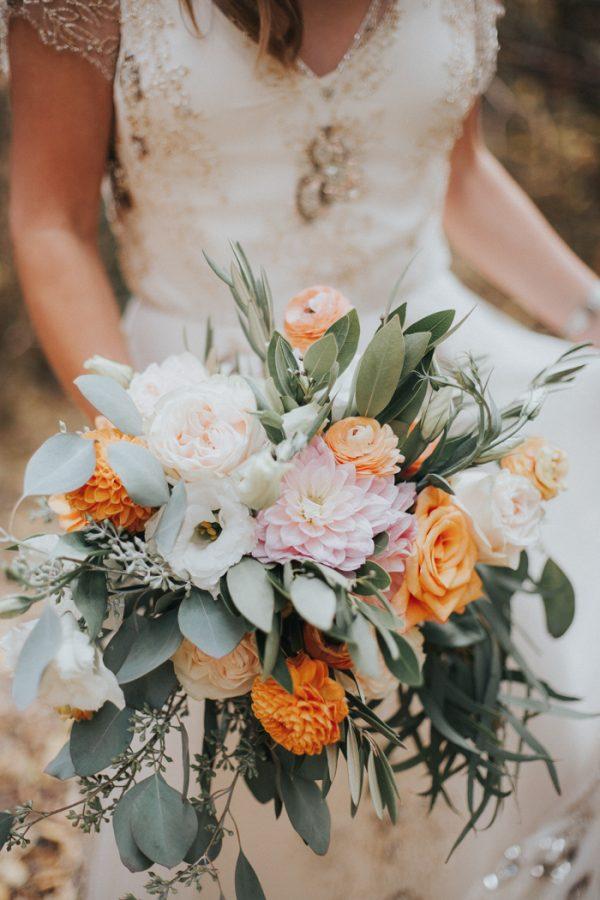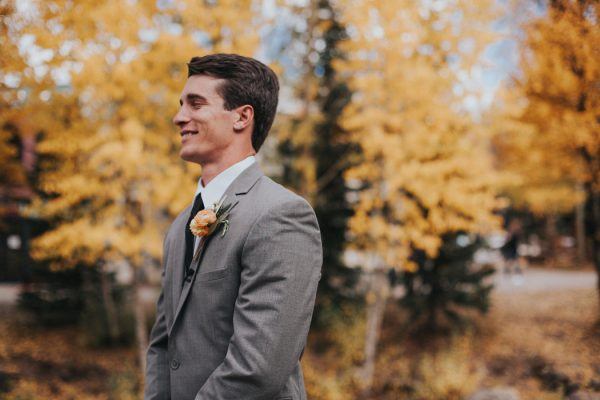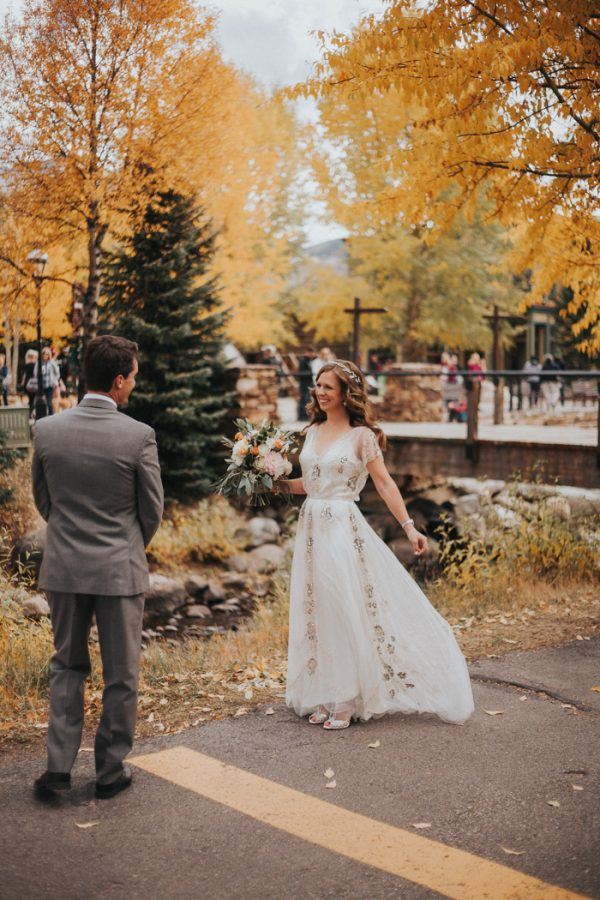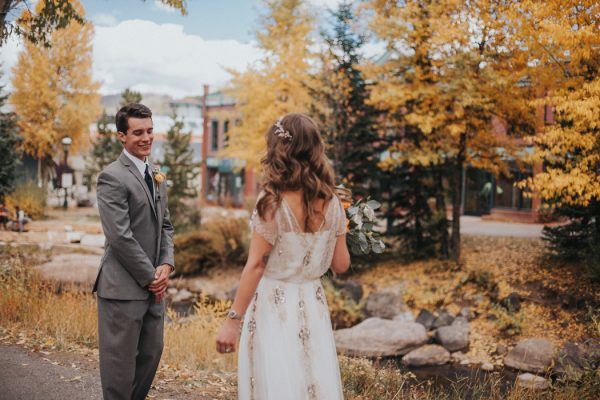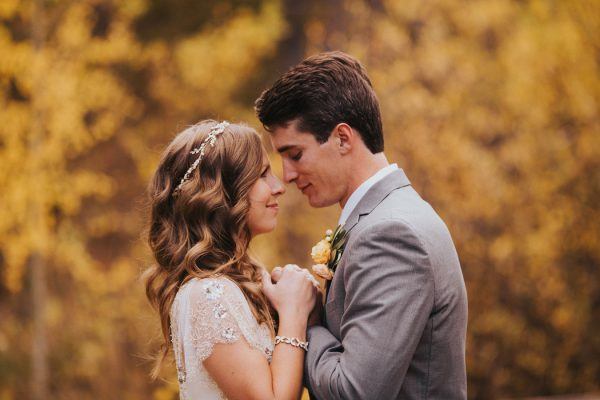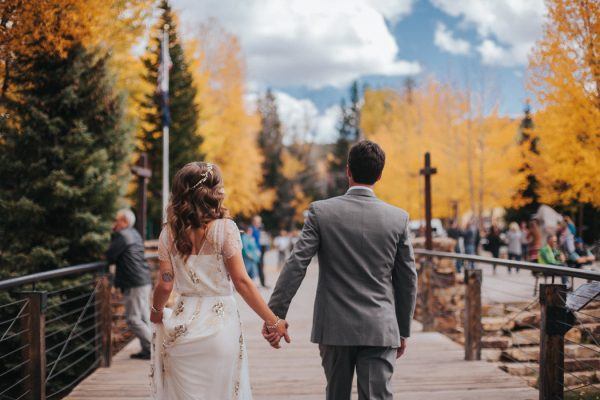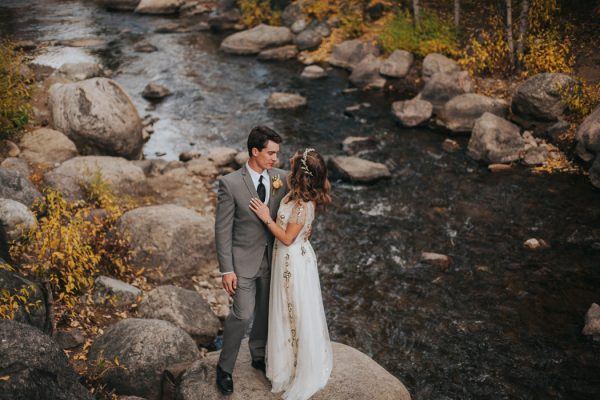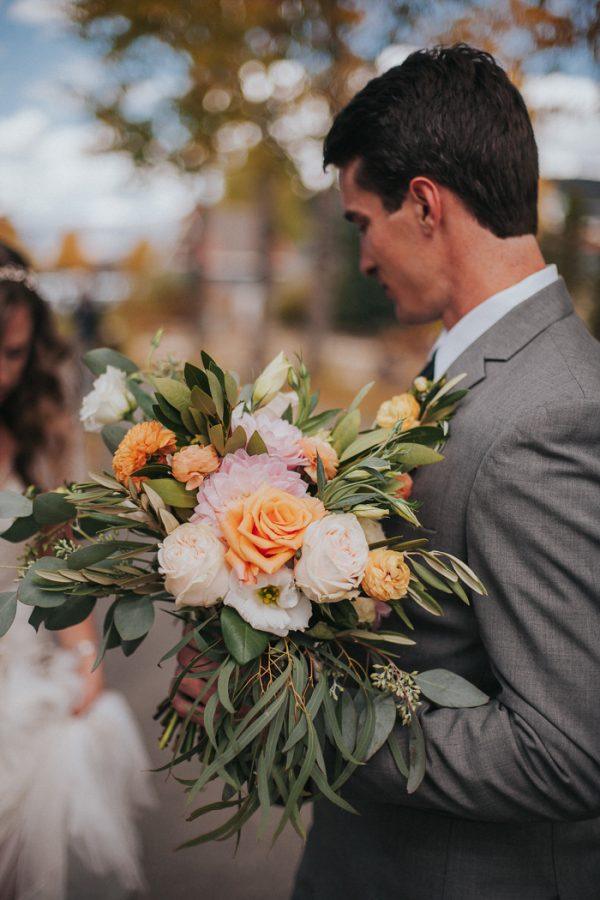 I have so many good memories from our wedding day, it is hard to narrow it down to the most memorable moment, but I know there was one moment that stood out amongst the rest. When I arrived at the venue it appeared as though it was going to rain. My dad came to me and said "I just want to double check, if it is going to down pour we will move the ceremony indoors, otherwise we will do our best to keep it outdoors?" I replied "yes" and crossed my fingers that the sun would shine. As you know one of the most important aspects of our wedding was having it outdoors in the stunning rocky mountain setting of Breckenridge Colorado so the idea of having to move the ceremony indoors, steps from the stunning backdrop was not exciting. No more than an hour passed and I was walking down the isle to marry Blake. It had stayed overcast and gloomy for that hour I waited, but the moment I got up to the alter with Blake the sun peaked out from all the clouds. It was like the universe was acknowledging our love.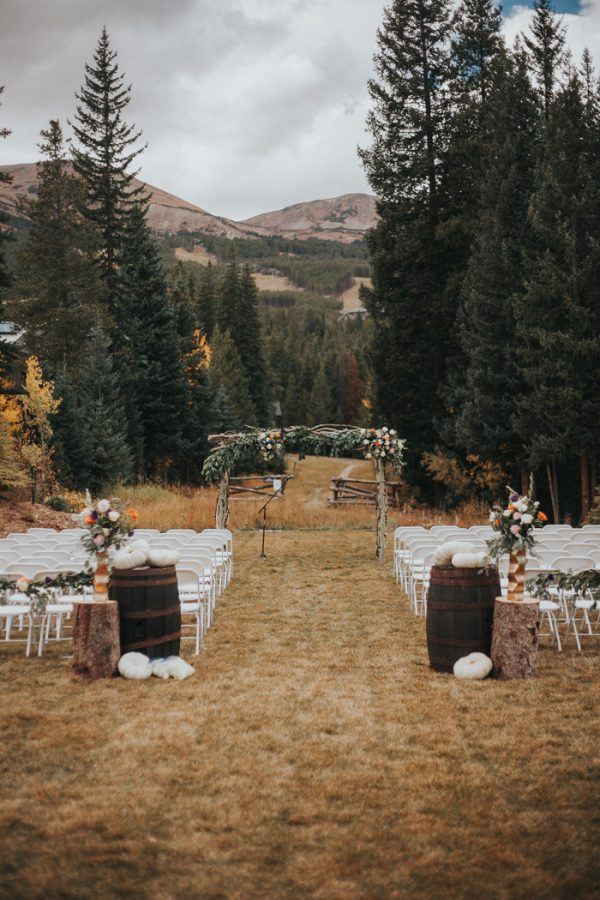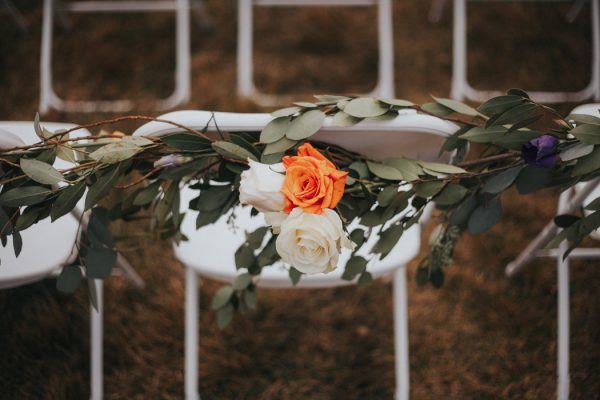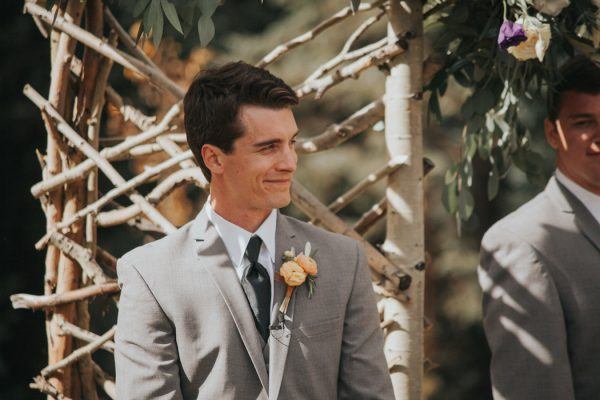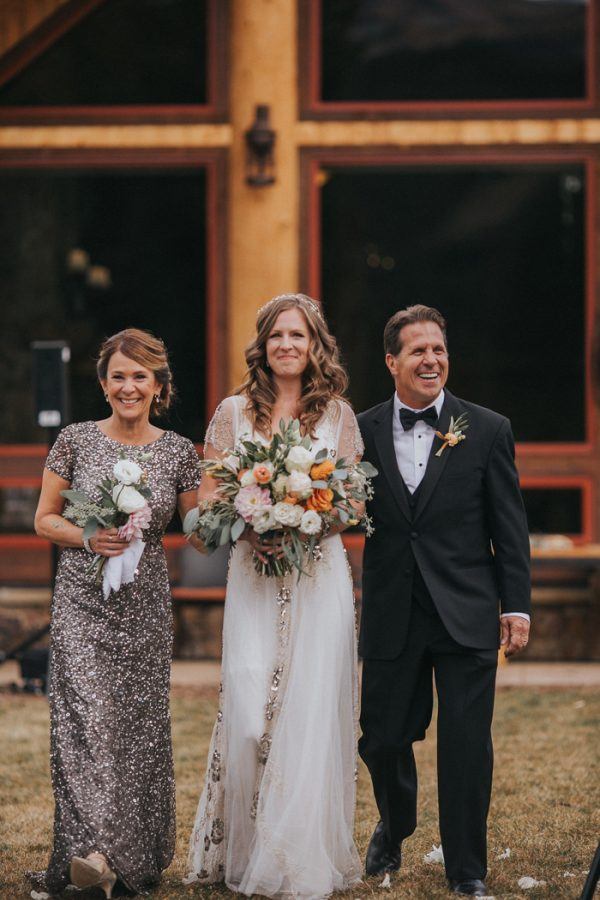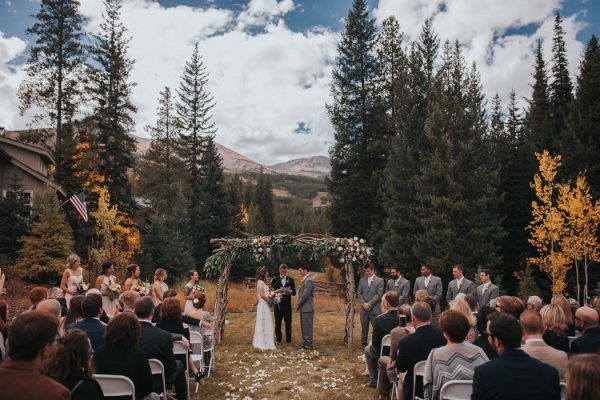 Blake and I chose to write our own vows and share them with each other two day's before our wedding after we had gone to the court house and gotten our marriage certificate. We were hesitant to share our vows with one another before the wedding day but we did so because we wanted synergy and balance between our vows. Our vows turned out great and I am so glad that we chose to write our own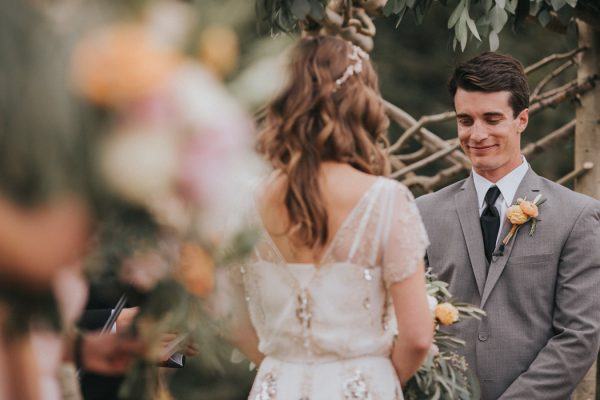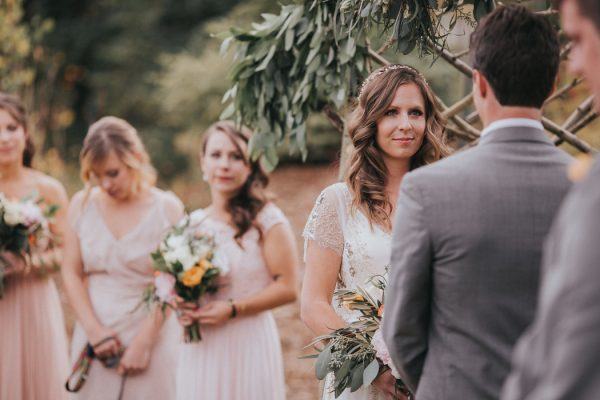 Because neither Blake or I have any friends of family members with young children who could act as the ring bearer and flower girl we chose to incorporate our dogs into the ceremony. They walked down the isle with the best man and the maid of honor.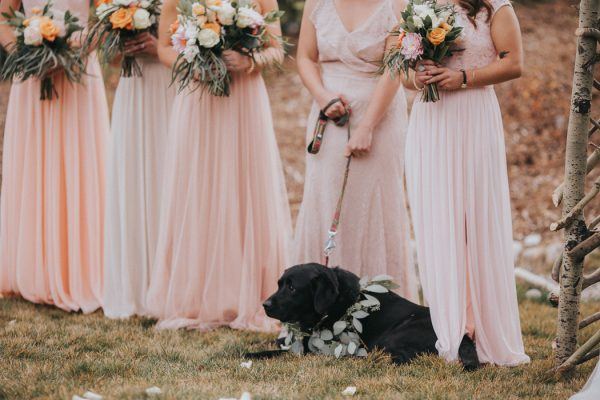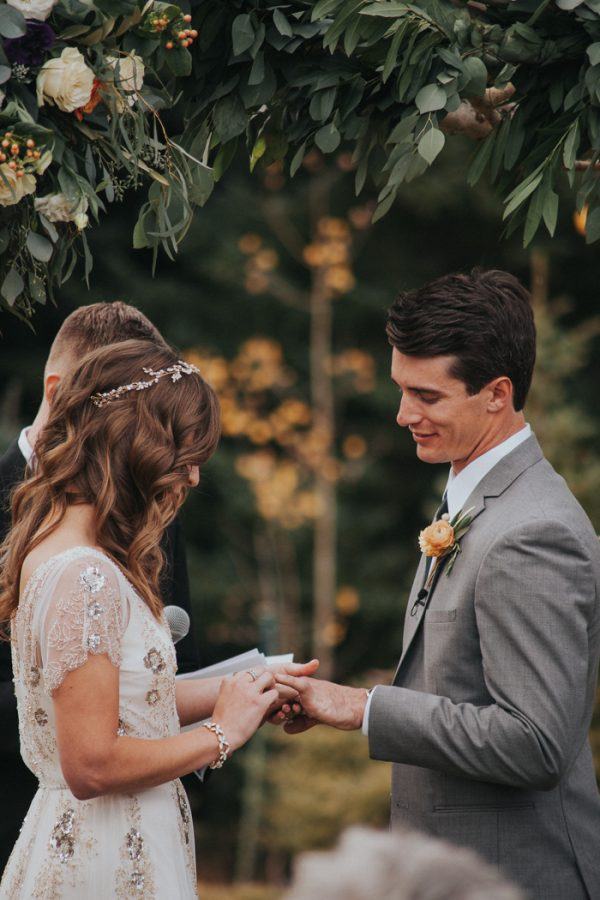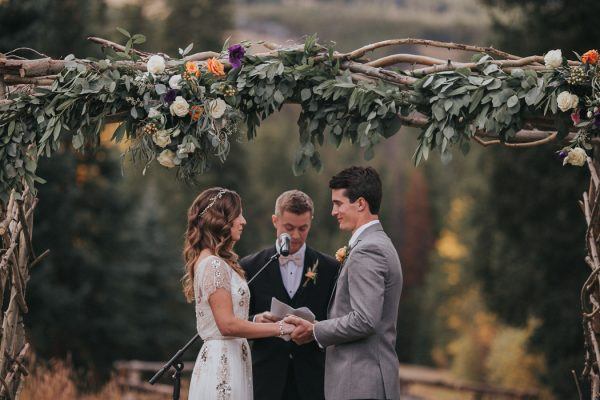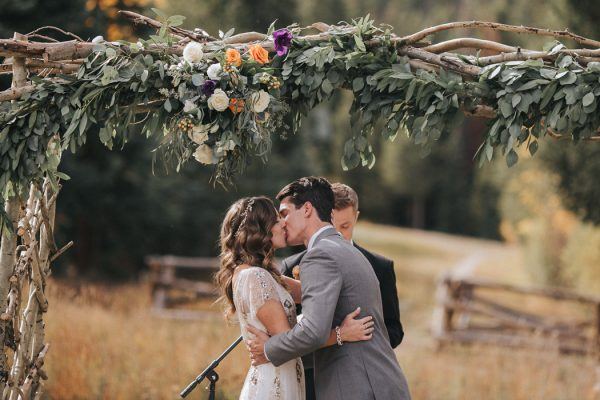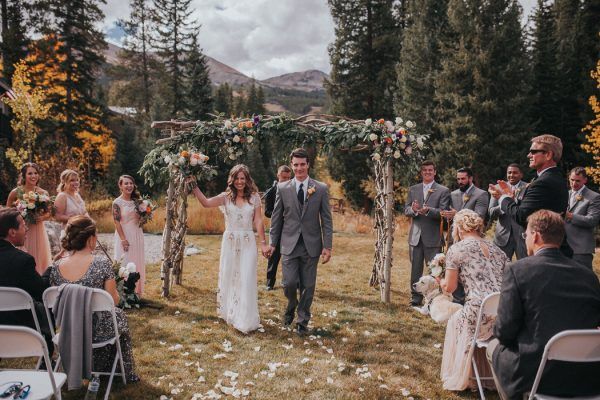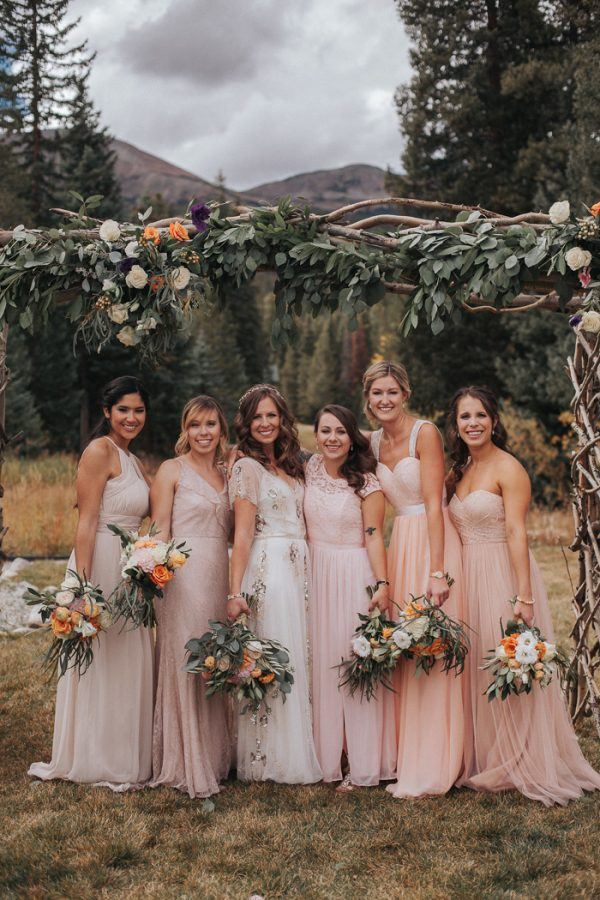 SHOP THIS LOOK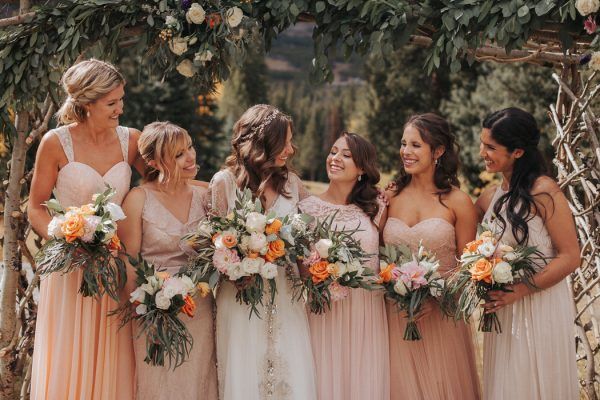 Cork Creative were great. They were always present, organized, prepared, creative and fun. They were patient with Blake and my needs and at the same time were directing the show making sure we stayed on schedule. There was not a moment that I lost trust in the photographer. The photographers are experts. They have mastered the science of capturing Weddings.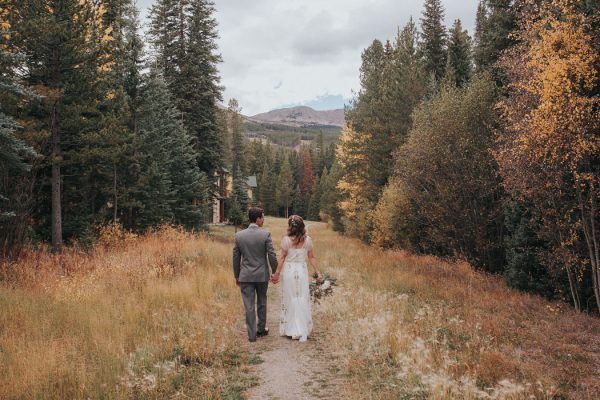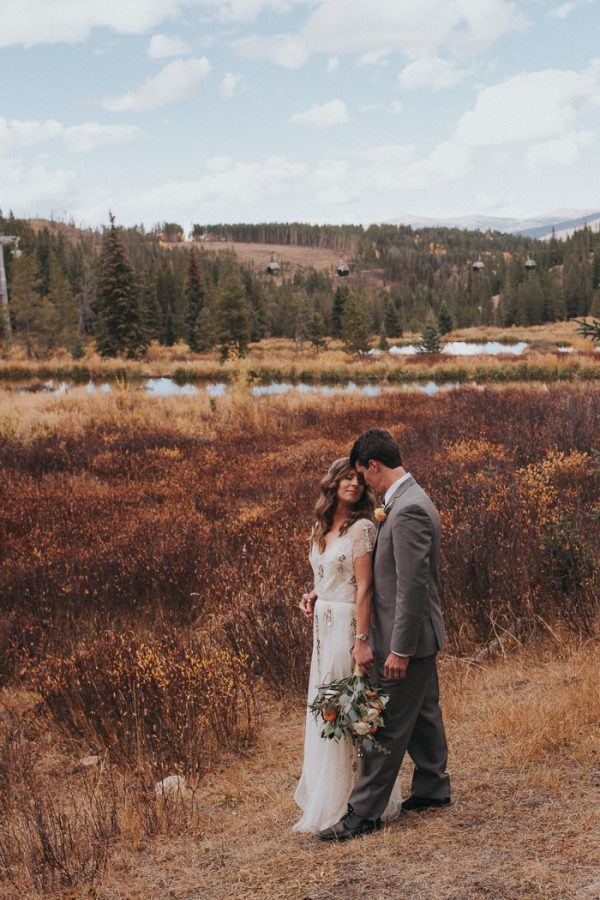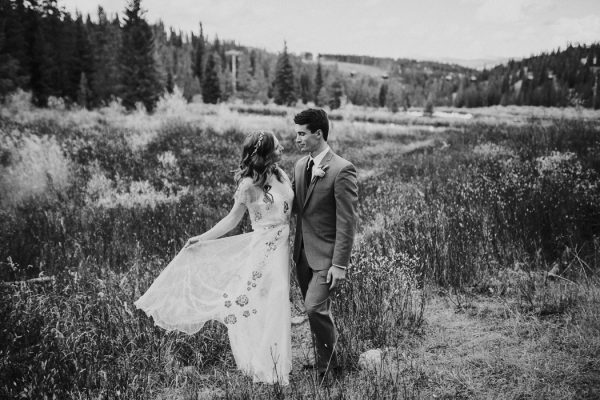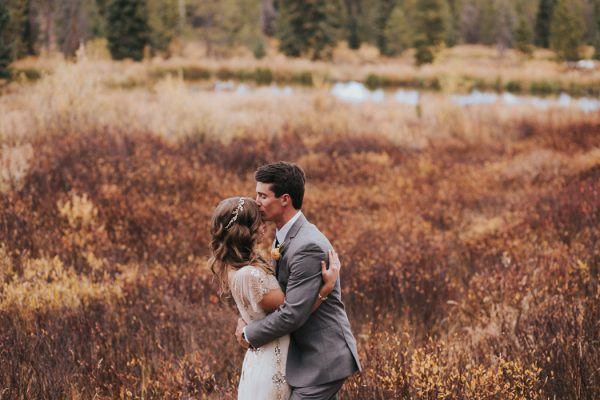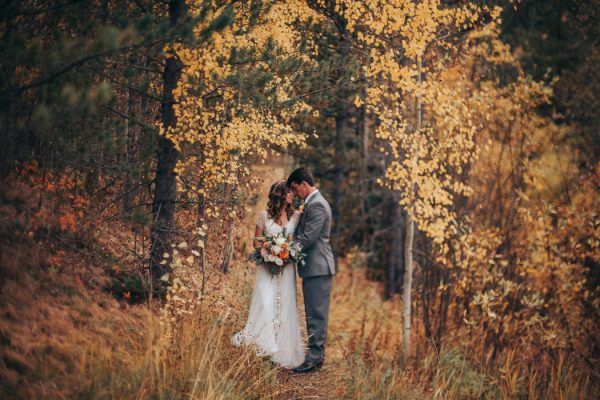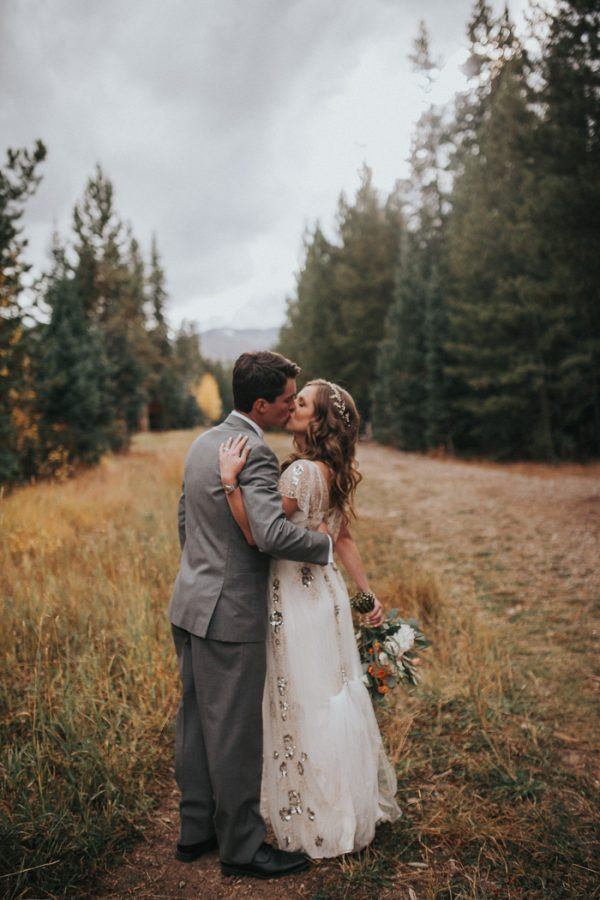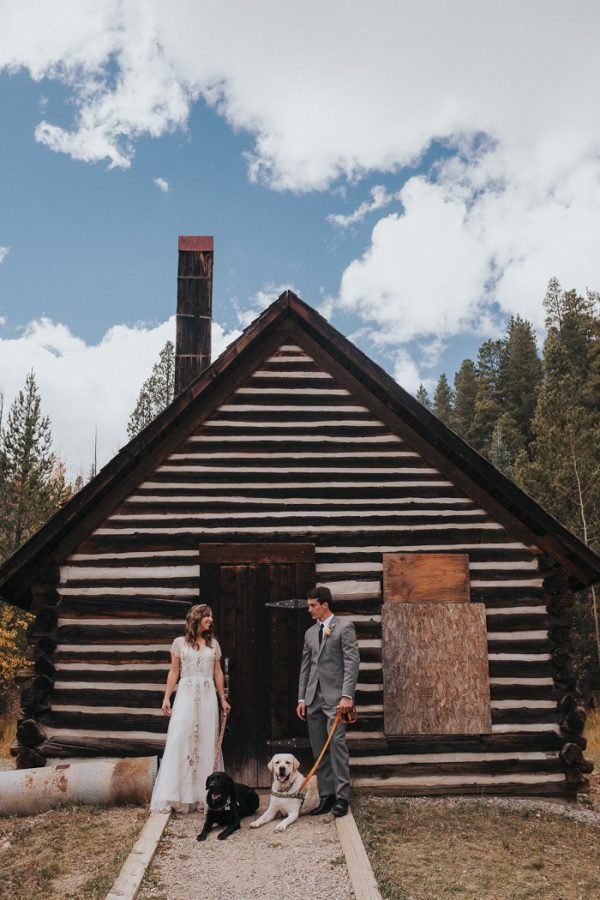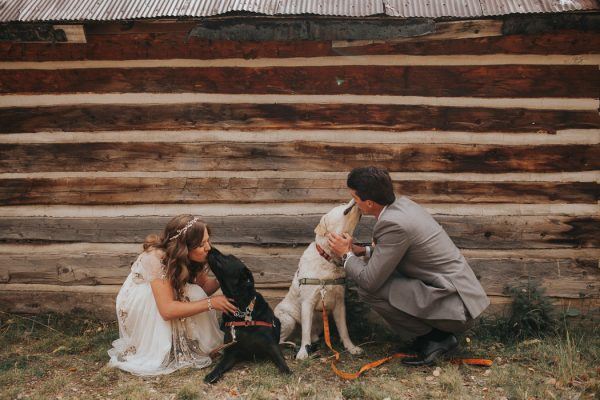 We chose the Breckenridge Nordic Center because it could accommodate the size of wedding we wanted to have, it had a great rustic Colorado vibe with stunning mountain views and because they have exceptional wedding service offerings.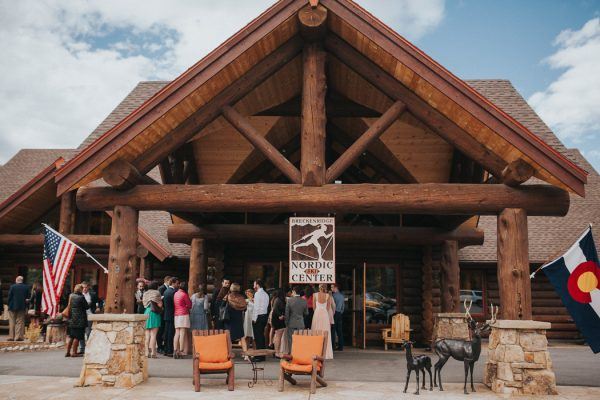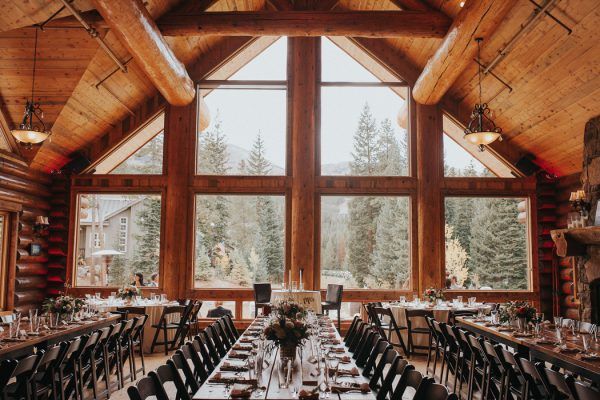 I wanted an authentic wedding favor that some how represented our wedding or our love for one another. I love to collect crystals and rocks so I decided to gift each one of my guests a raw 4 inch rose quartz crystal. Rose quartz is known as the crystal of love so it had great intention and a local shop here in Breckenridge had 100 pieces so it made a great gift.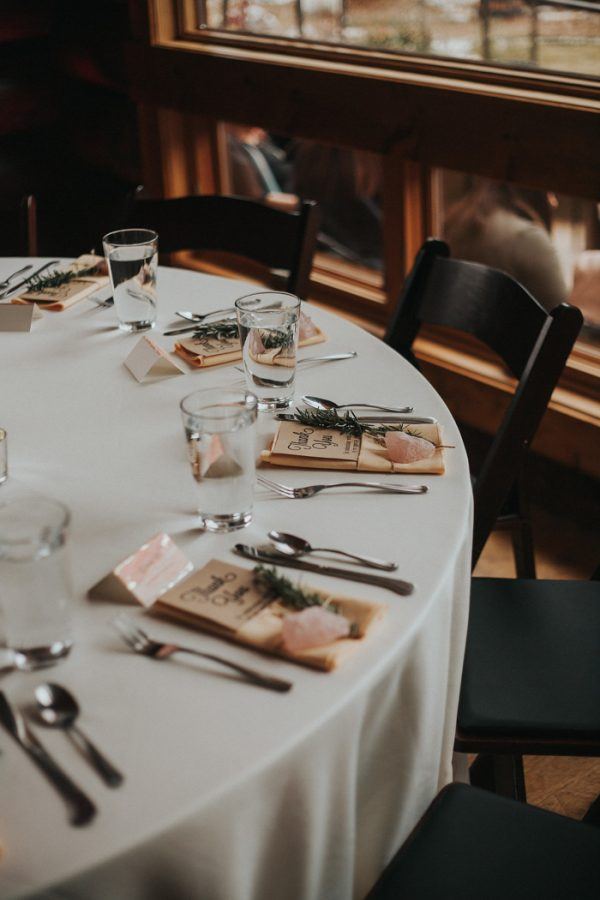 I designed a placemat thank you card for my guests that explained the purpose of their rose quartz gift and thanked them for sharing this special day with Blake and I. I did this by designing a message and printing it on card stock.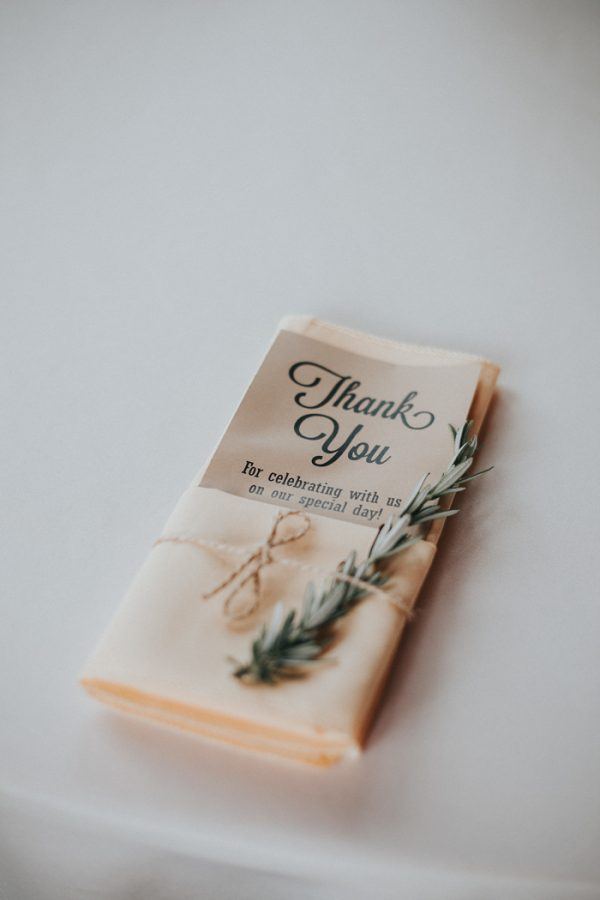 Blake custom made all the 8ft farm tables in the Nordic Center and cut a variety of log sections to utilize as decorations.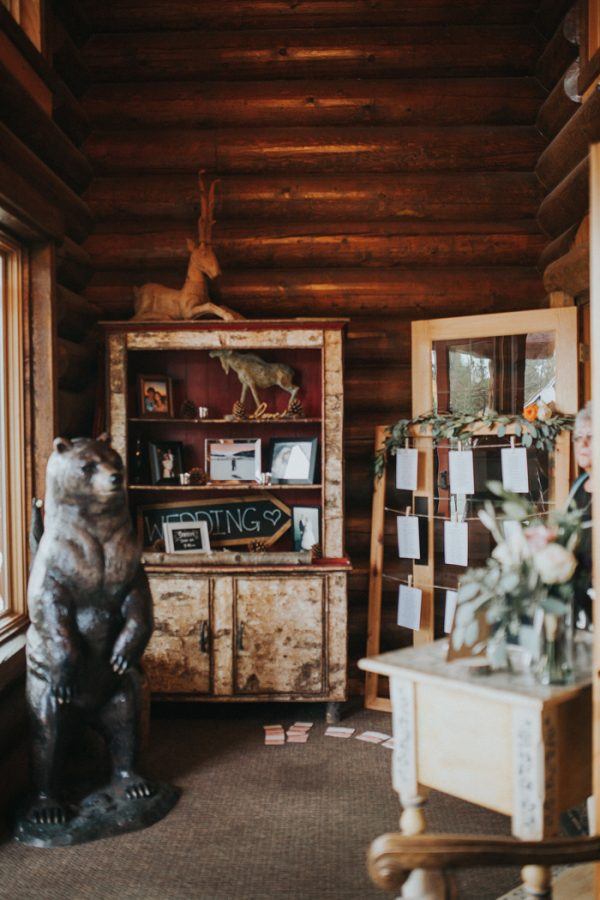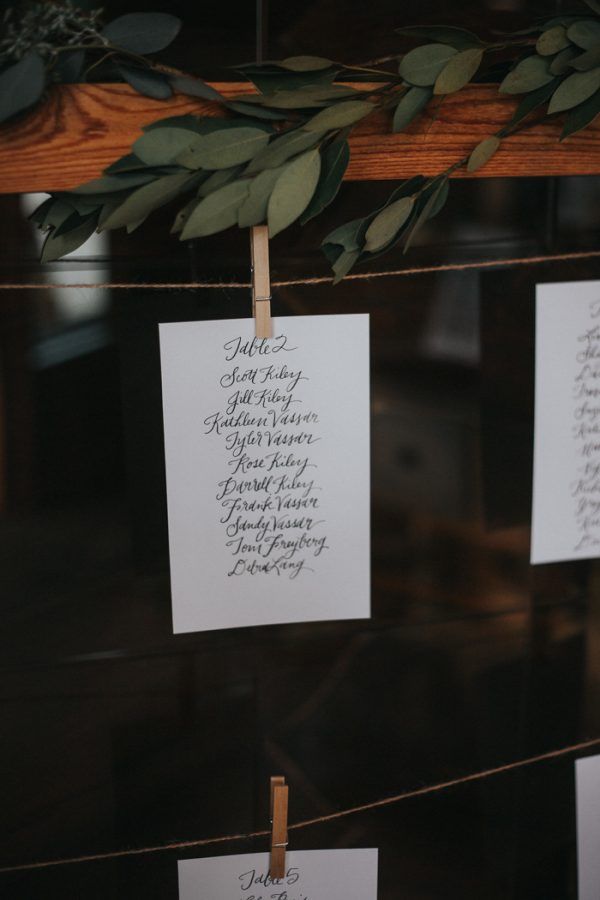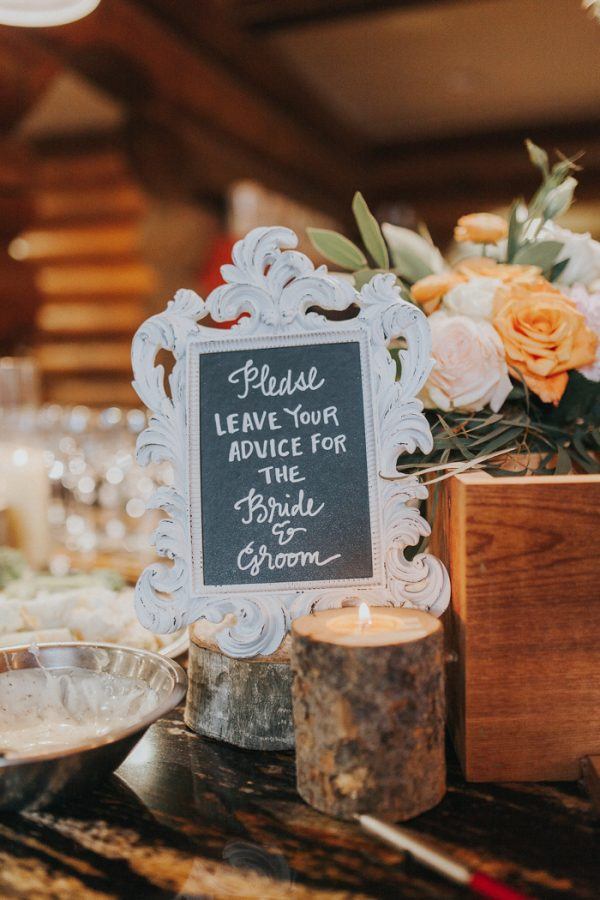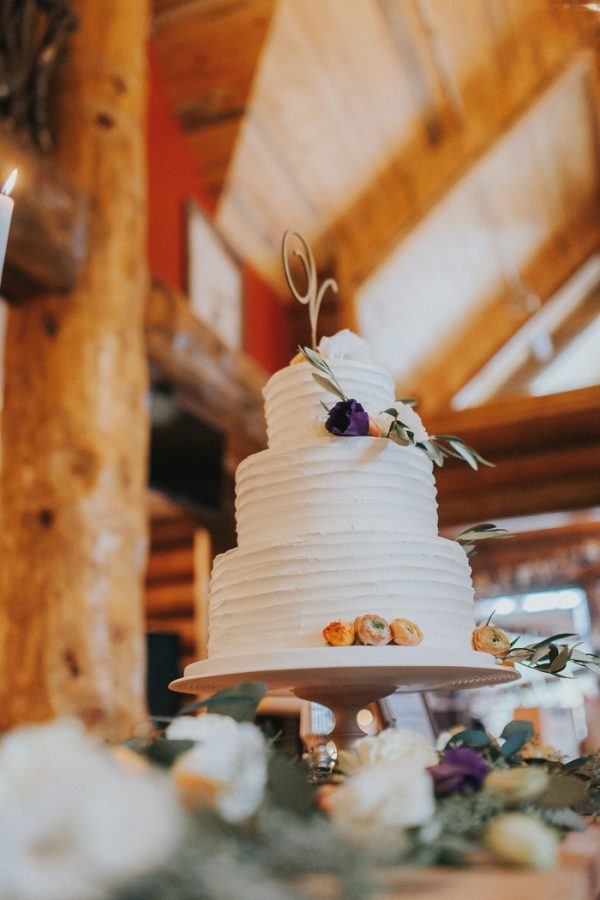 First Dance – "Thinking Out Loud" by Ed Sheeran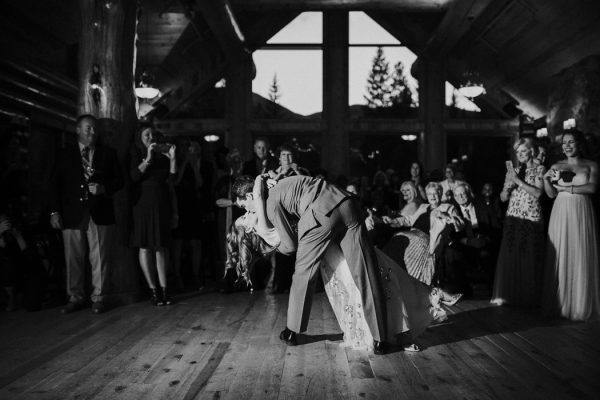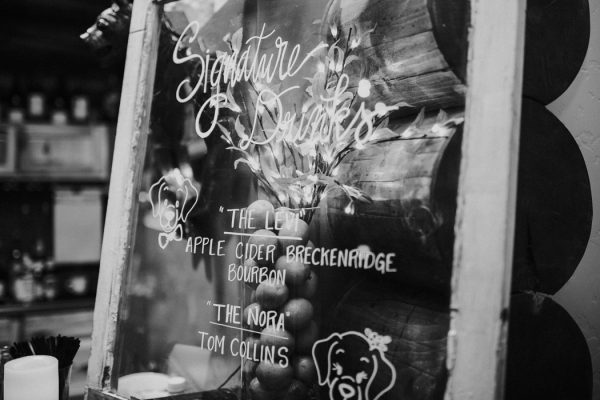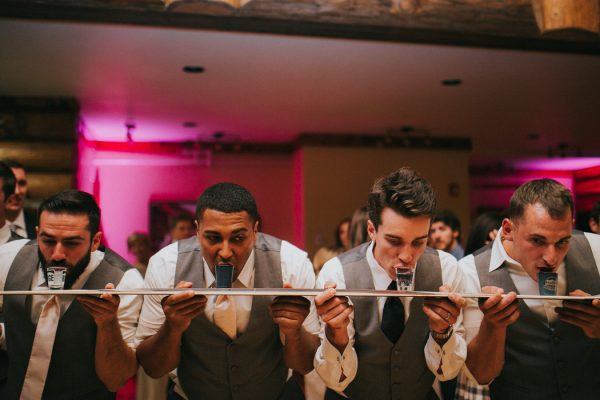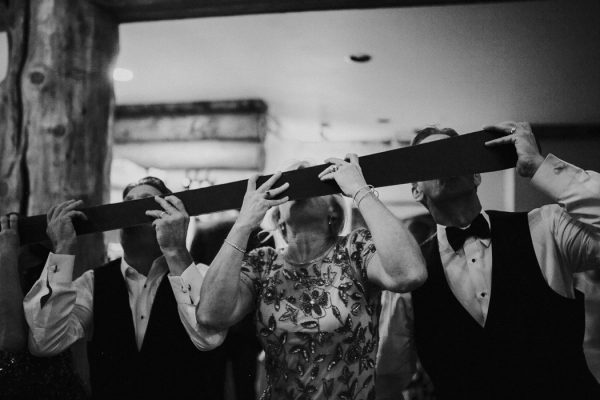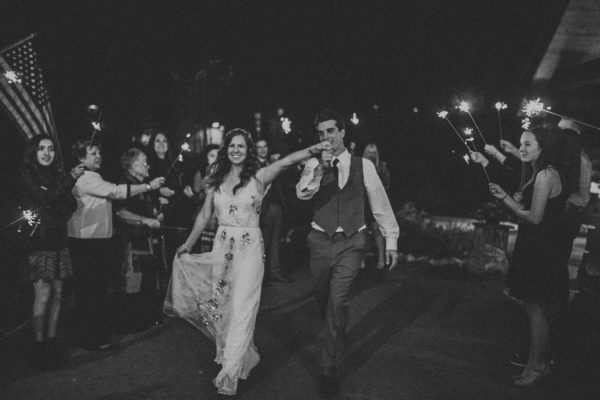 Congratulations to Megan and Blake, and a big thanks to Junebug member Cork Creative for sharing this incredible wedding with us! Looking for more mountain wedding inspiration? This charming Norwegian wedding in the mountains will make you feel like you've stepped into a fairytale!