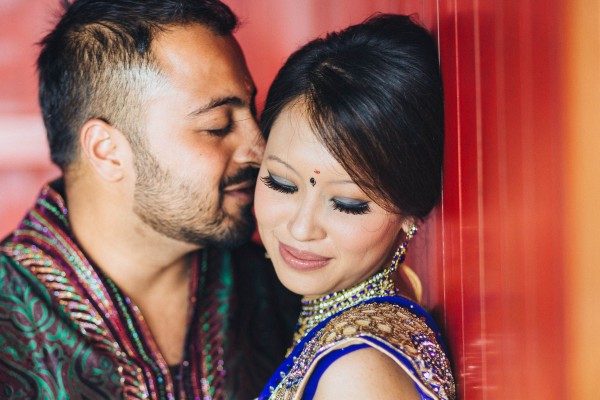 We hope you're sitting down, because this five day Thailand wedding is about to blow you away. Valerie and Shyam didn't just plan a wedding, they planned a five day wedding extravaganza with the help of some of the world's most talented wedding professionals. The Wedding Bliss by Nanya took the couple's wildest wedding dreams and created impeccable and special events over the course of five days of celebrating. Liam Collard magnificently captured the many significant moments, outfit changes, and extravagant styling.
The Couple:
Valerie and Shyam
The Wedding:
InterContinental Baan Taling Ngam, Kho Samui, Thailand
The Inspiration:
What made our wedding special was a variety of factors all coming together. It was a marriage of three religions, two cultures, and one big party! Buddhist, Hindu, and Christian ceremonies all into one big wedding! From the start we knew that we had to have a destination wedding, as we knew that we would have to combine numerous ceremonies into our wedding festivities. As a result, we wanted to put up our guests in a stunning resort while experiencing a 5 day extravaganza of mixed cultures! Our wedding was a 5 day full throttle event, and each day we aimed to stun our guests with a new theme! We carefully chose the Conde Nast winning resort, called the InterContinental for its prestige and breathtaking backdrops that would serve as our wedding venue.
It was a remarkable 5 day wedding, and definitely a spectacle for the island! 160 guests, 5 days, 9 functions, and 11 bridal dresses later…..it was the best time of our life!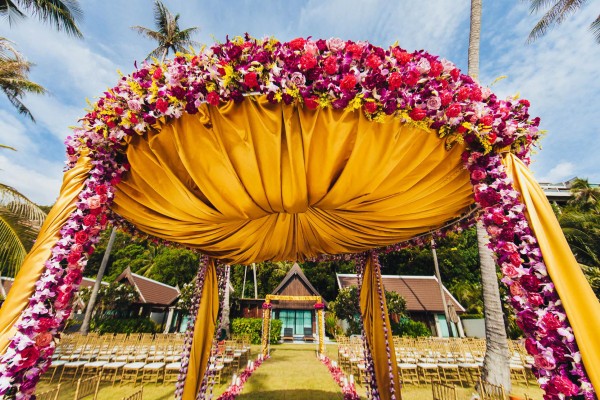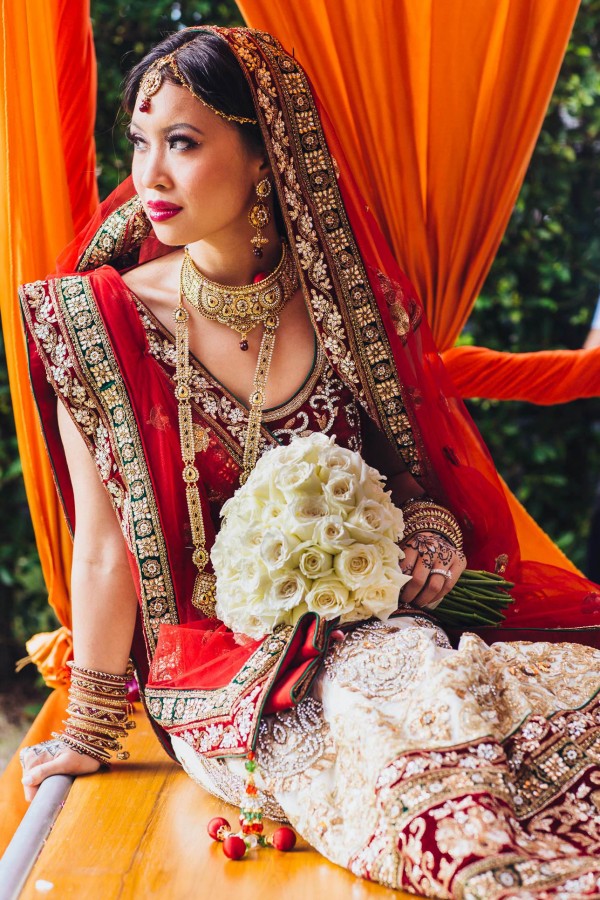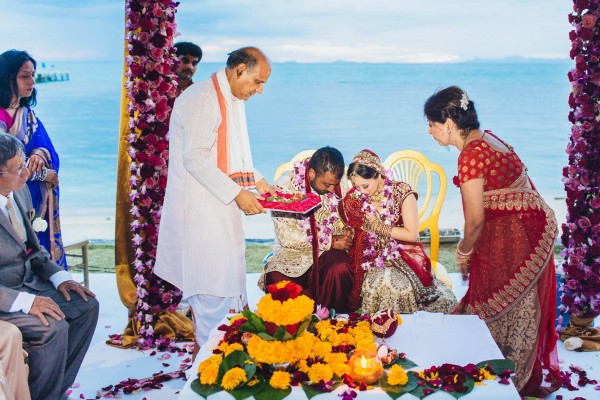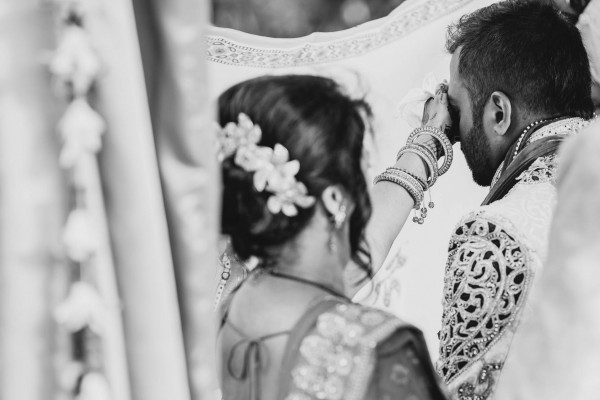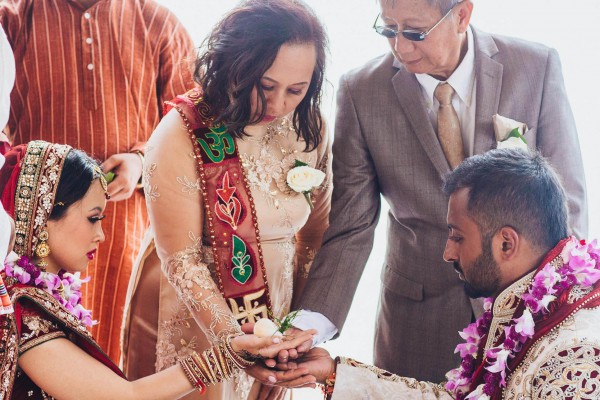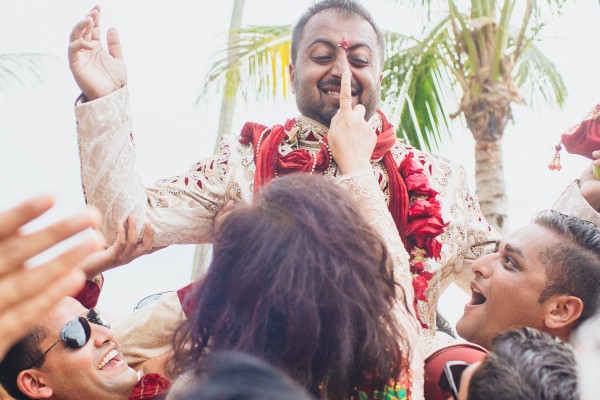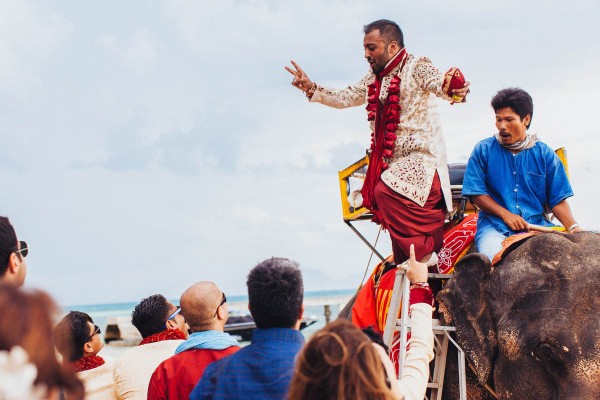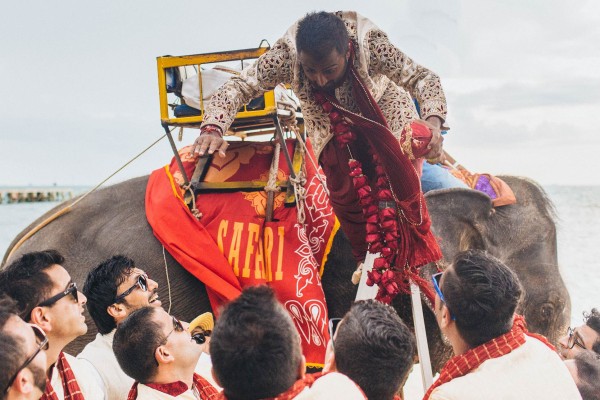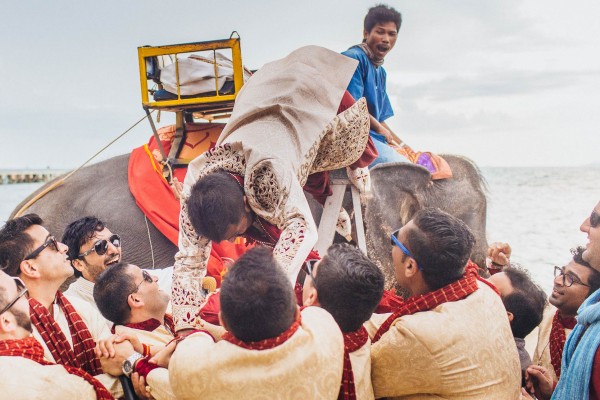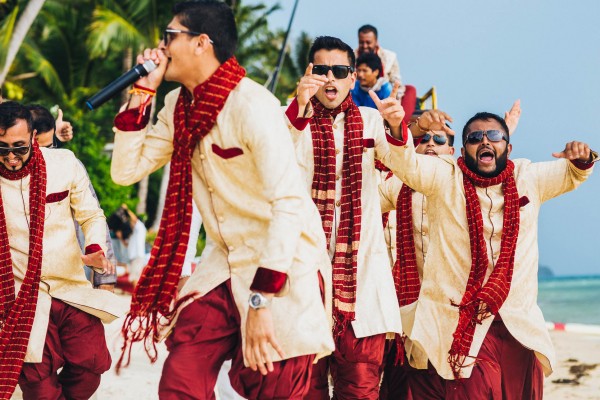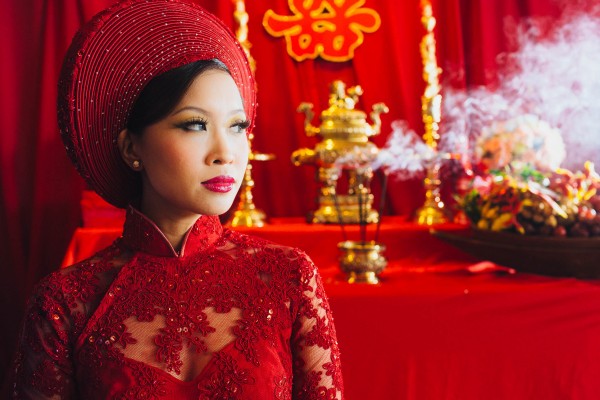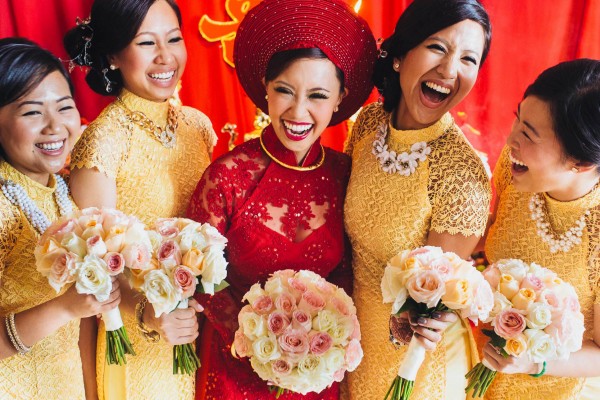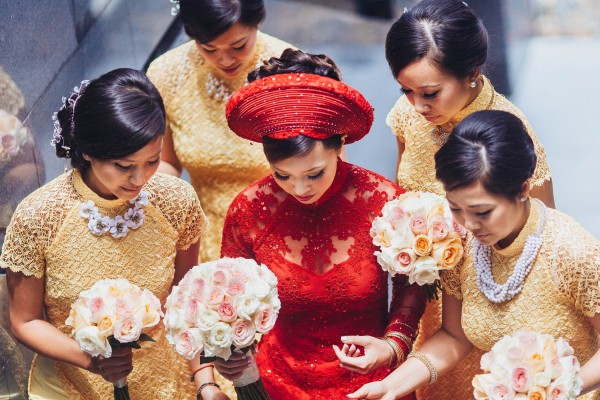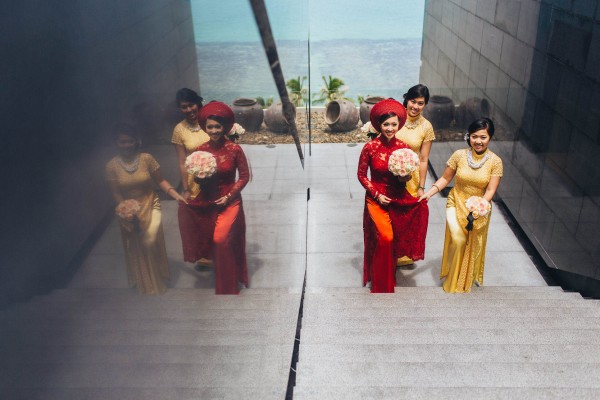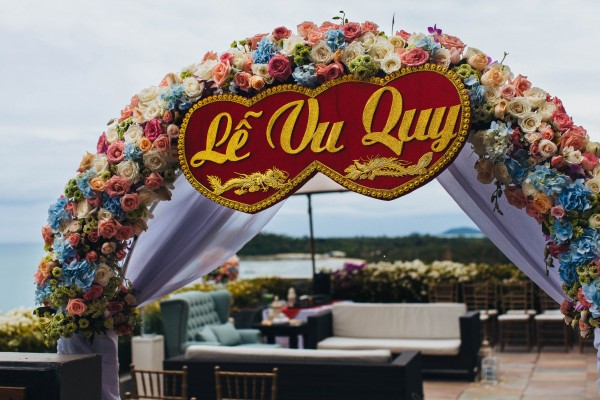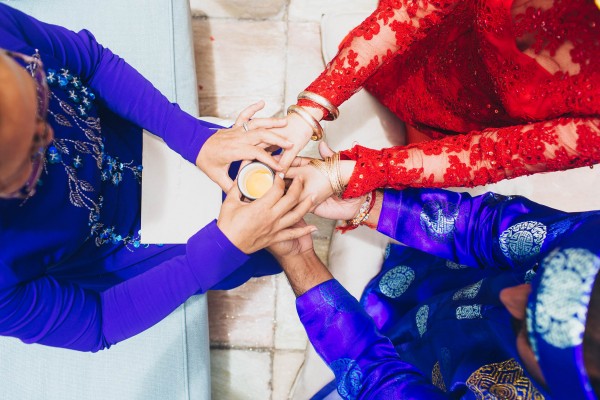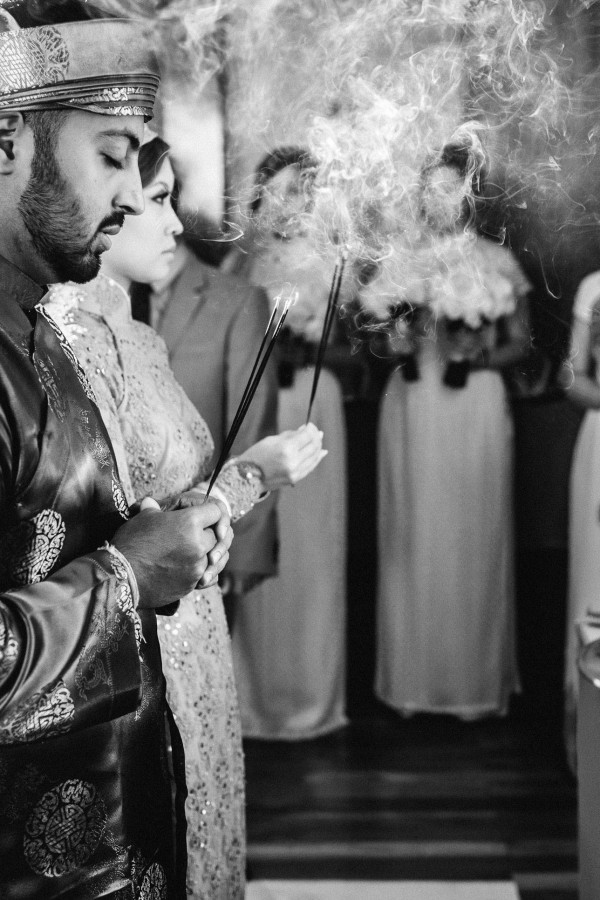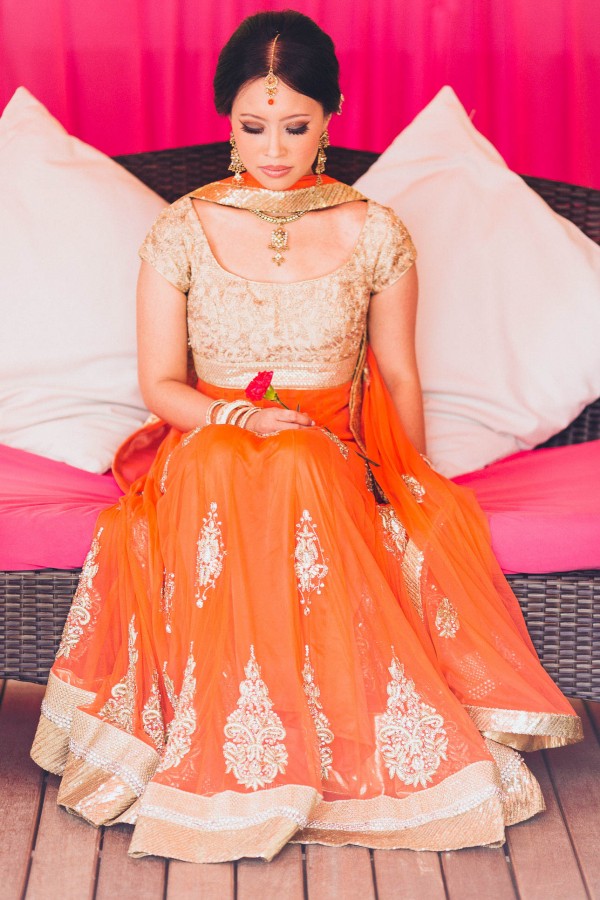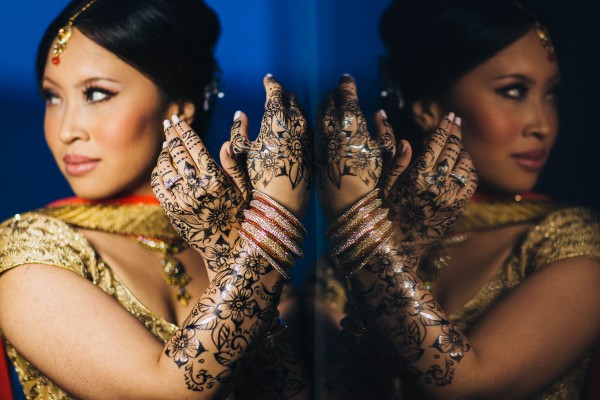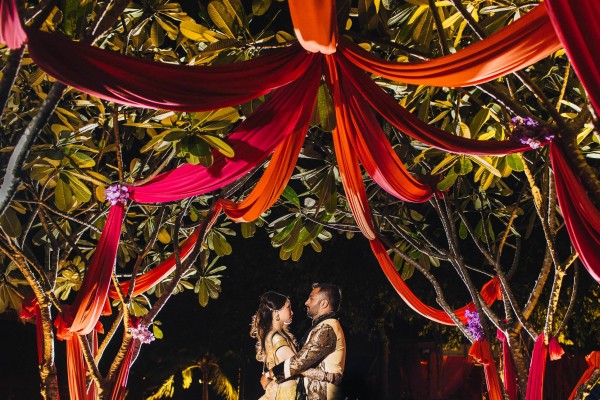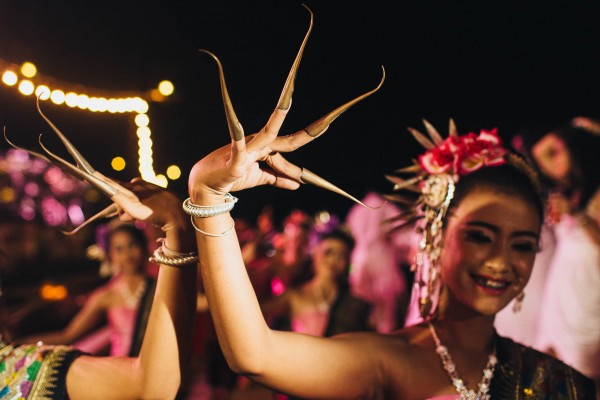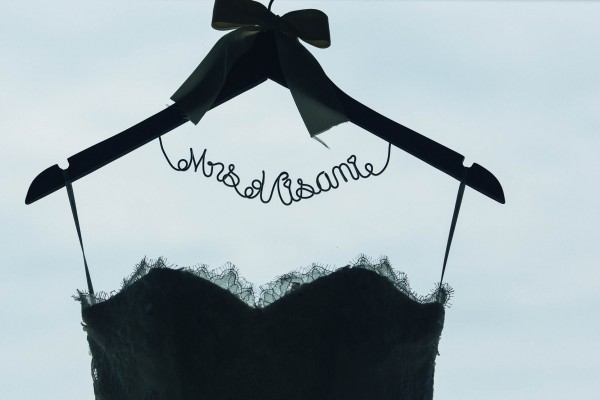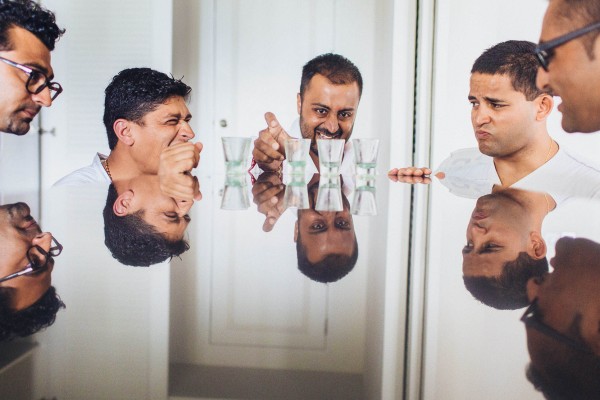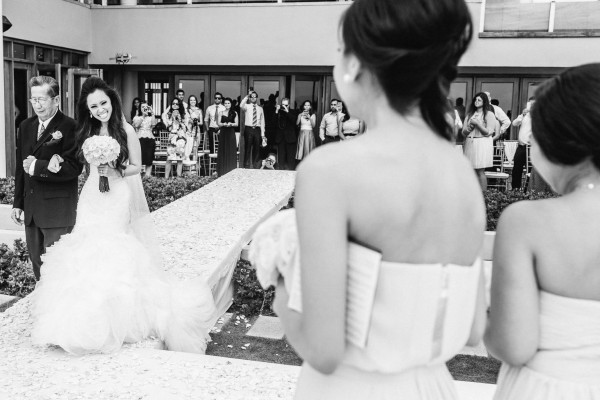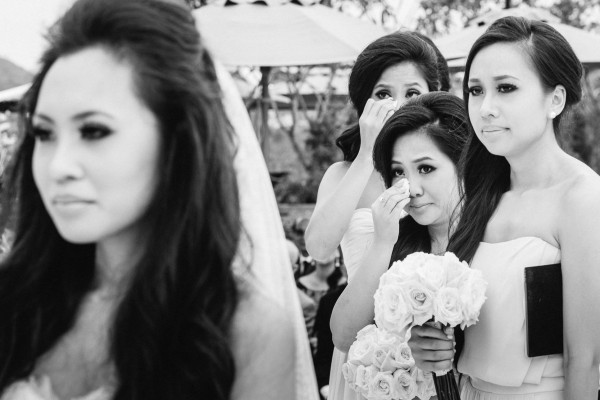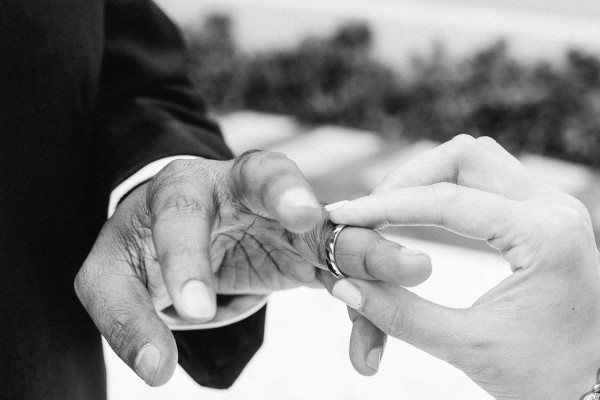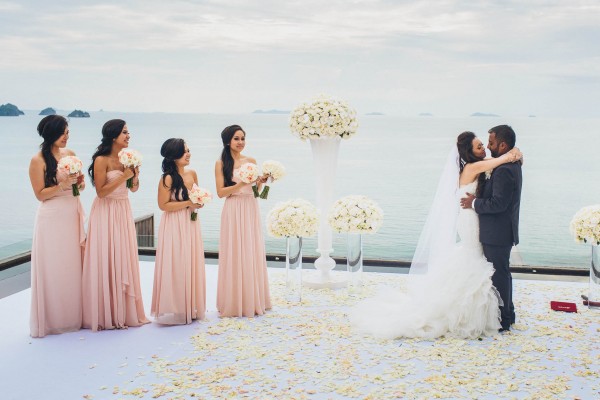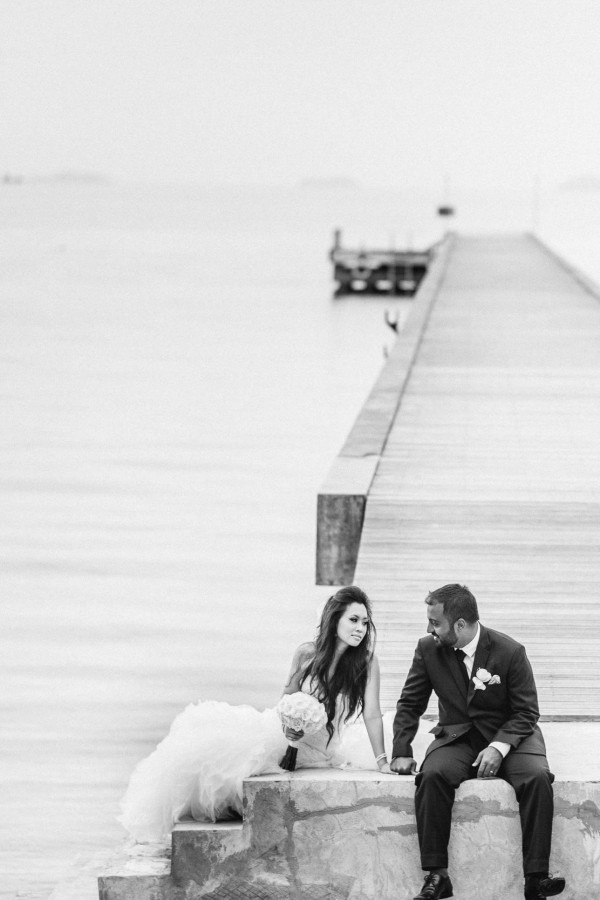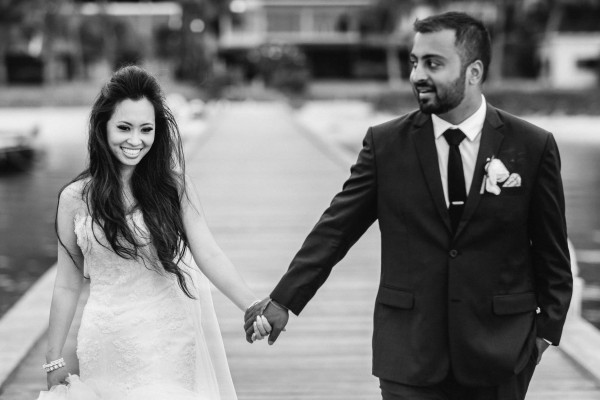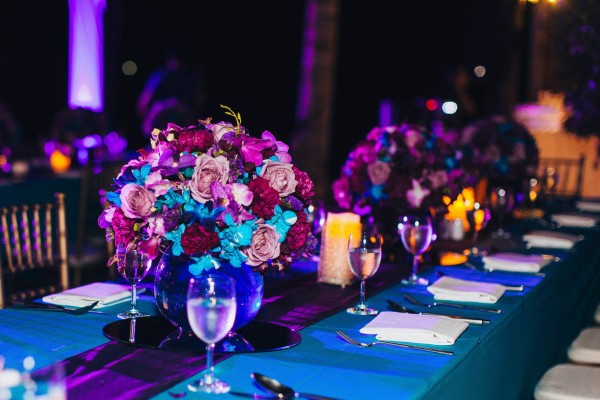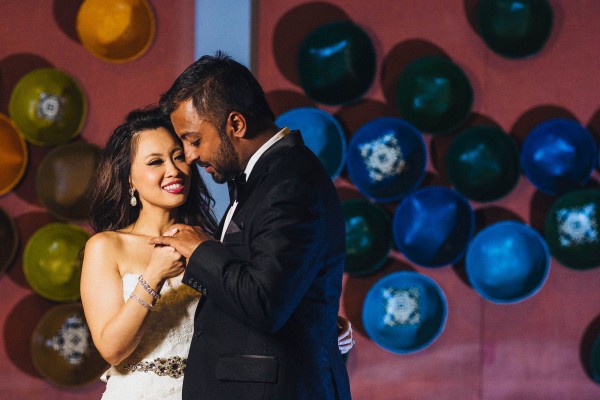 The Moments:
Our favorite part of the wedding was the moment when we exchanged our own personal vows during the western ceremony on the final day. We loved each cultural ceremony of our wedding, but the vows ceremony was the only time we had a chance to speak to each other and share our love to each other. We both wrote our own vows, and we both cried on stage. It was a meaningful moment for both of us, and the moment where we finally felt married! Our vows were personal, reflecting the momentous meaning of our wedding. After years of obstacles, hardships, long distance, our wedding day marked the beginning of our life together, "no more good byes, and only good mornings!"
The Couple Recommends:
Our wedding planners were fabulous, and catered to our needs from beginning to end. They worked within our budget, knowing that a 5 day wedding required so many elements and put together the wedding of our dreams. They were extremely wonderful to work with and executed a phenomenal multiple day wedding!
My makeup & hair artist deserves recognition. He is well known in the Orange County area, but I flew him all the way to Thailand for 5 days to be my on call artist. He worked with me to research Indian makeup and hair styles to cater to the Indian events. He spent the 5 days with me tirelessly working on the bridesmaids and myself, catering to every "look" I needed, losing sleep and missing meals to make us all look beautiful!
The Wedding Team:
Photography – Liam Collard
Event Planning – The Wedding Bliss by Nanya
Venue – InterContinental Baan Taling Ngam
Floral Design – O.K. Flower Koh Samui
DJ – EKA Soundz Phuket
Videography – D-Image Plus Cinematography
Invitations – Han Bang Designs
Hair & Makeup Artist – MakeupByJohnny
Wedding Dress – Pronovias Leiben
Bridal Accessories – Swarovski
Groom's Apparel – Armani
Rings – Tacori
A major thank you to Liam Collard for sharing this luxurious Thailand wedding with Junebug! For more multicultural wedding inspiration, check out Karen and Roshan's Indian fusion wedding in Cape Cod.