The cool fall air is finally settling in, and we're breaking the sweaters out of our closets. We're suckers for fall weddings and everything that comes with them–the warm color palettes, seasonal food and cocktails, and cozy wedding details. But we know that finding the perfect wedding dress for the cooler temps can be a bit tricky. That's why we've rounded up 27 gorgeous fall wedding dresses that are trendy and warm. From lace sleeves to sleek crepe silhouettes, you're about to fall in love with these stunning seasonal-appropriate gowns!
Fall Wedding Dresses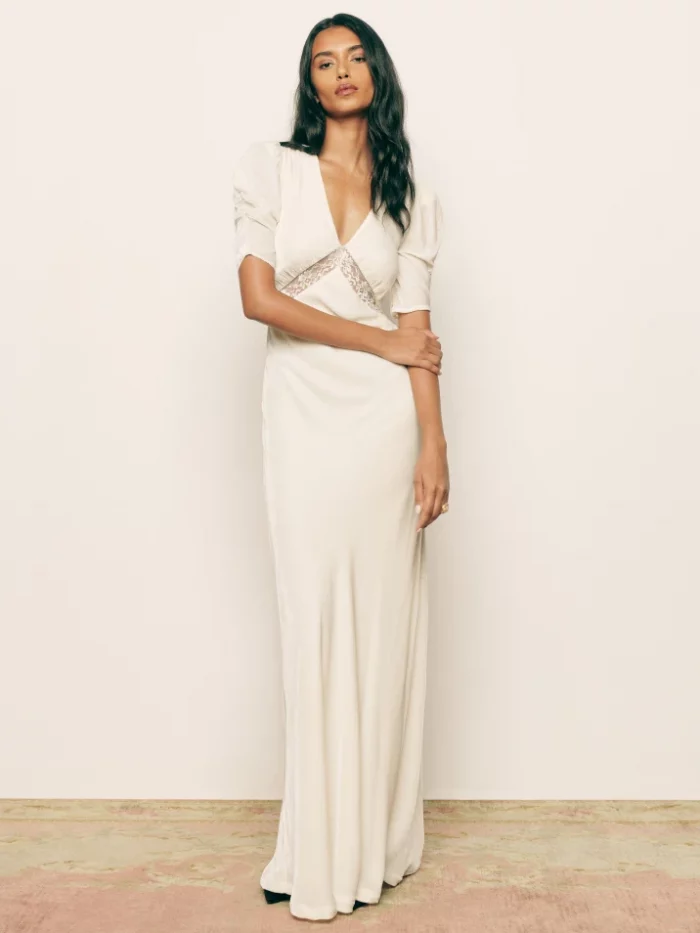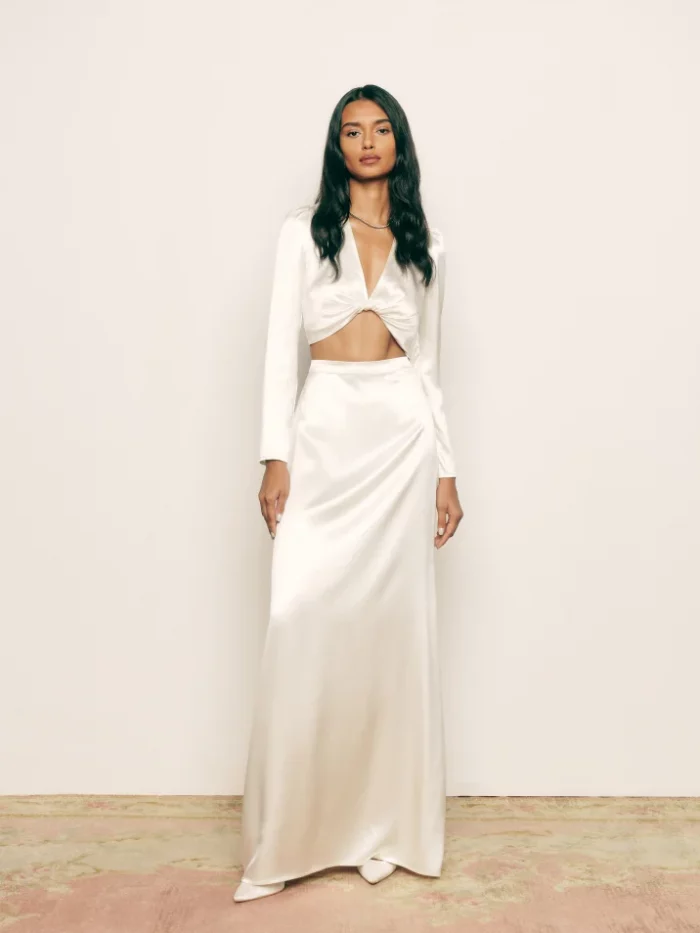 Any of these fall wedding dresses keep you cozy and cool for your fall wedding. If cooler climates have you worried about staying warm through your perfect day check out our favorite bridal jackets—perfect for layering.
After you've chosen the perfect dress, check out our wedding reception timeline to make sure you've ordered everything you need! Of course, if you've hired a world-class wedding planner, they'll be sure to cover all these bases for you.