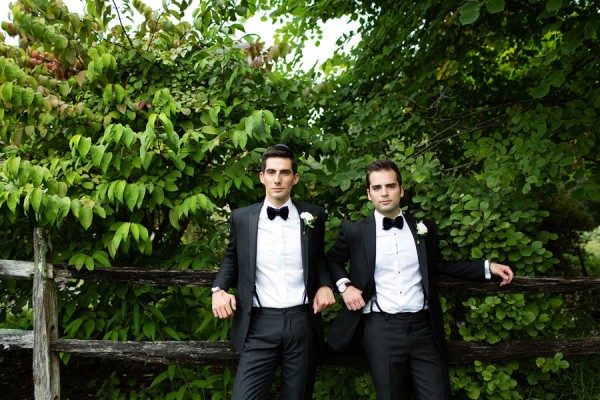 Thomas and David wanted their Crossing Vineyards wedding to tell a story – they wanted the designs and decorations to be romantic and flowing. Heart & Dash helped bring their dream summer garden party to life. After saying "I do" outside just before the rain began, the couple's guests were treated to a reception decorated with twinkling lights, navy taper candles in gold vintage holders, vintage books, plush couches, and even a custom scent station telling Thomas and David's love story. They also gave out handmade, custom designed fragrances as favors for their family and friends.
The Couple:
Thomas and David
The Wedding:
Crossing Vineyards, Philadelphia, Pennsylvania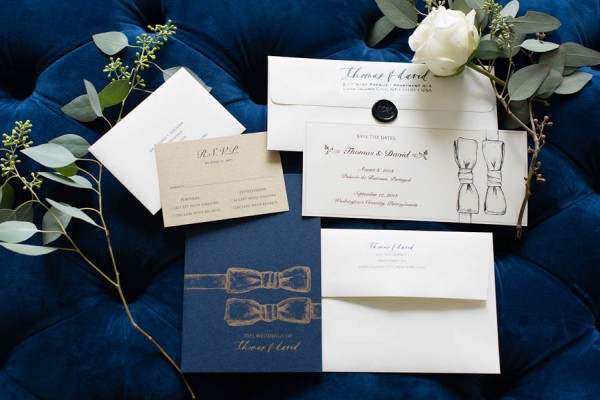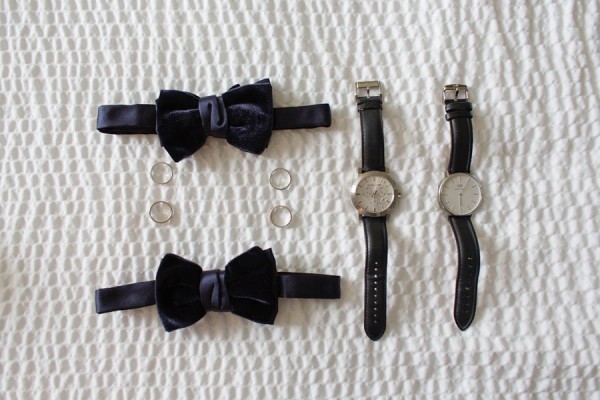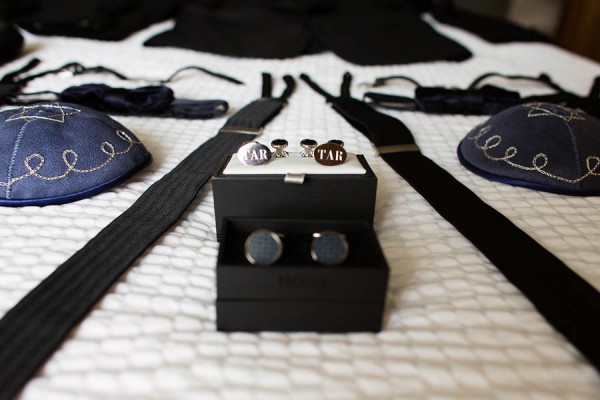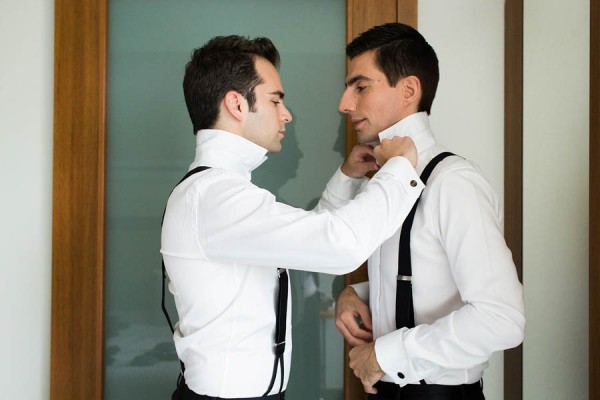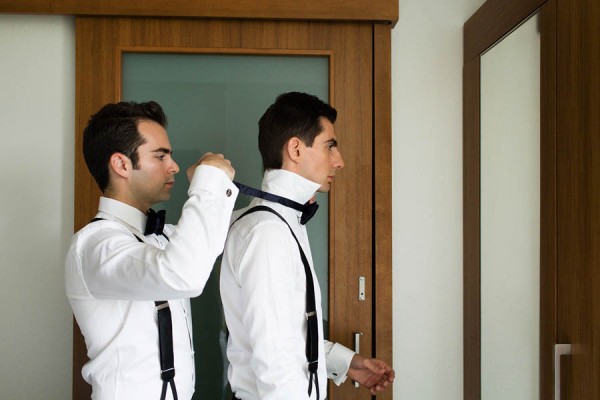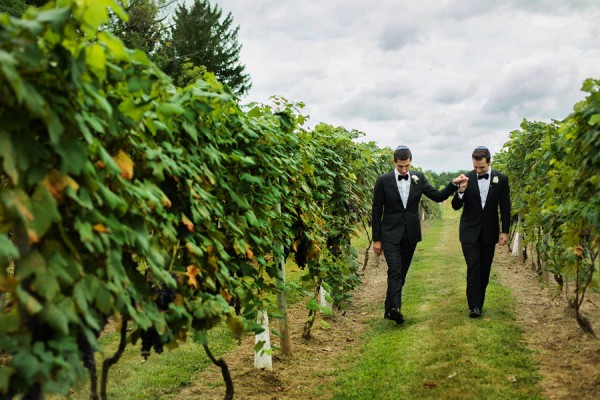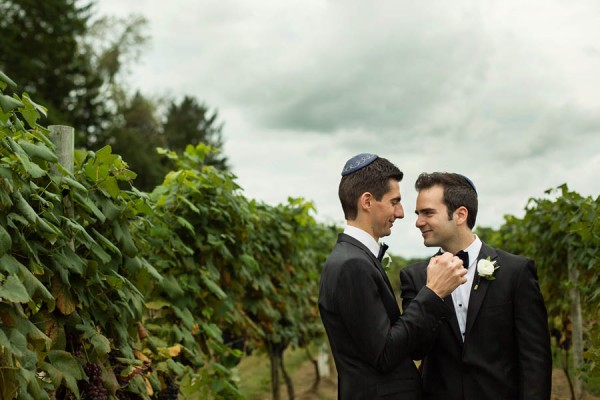 We were first inspired by the intimate effect of lighting in the movie 'A Walk in the Clouds'. We wanted to capture the candlelit conversations and sunlit fields in that movie at our vineyard wedding. We were very specific about all floral arrangements feeling natural in structure and color (green and white only) – nothing that couldn't have grown in the area.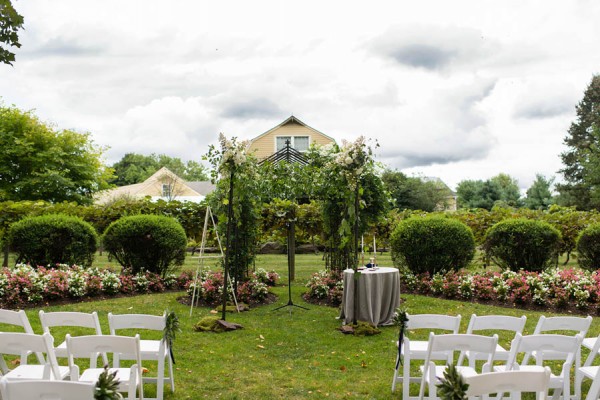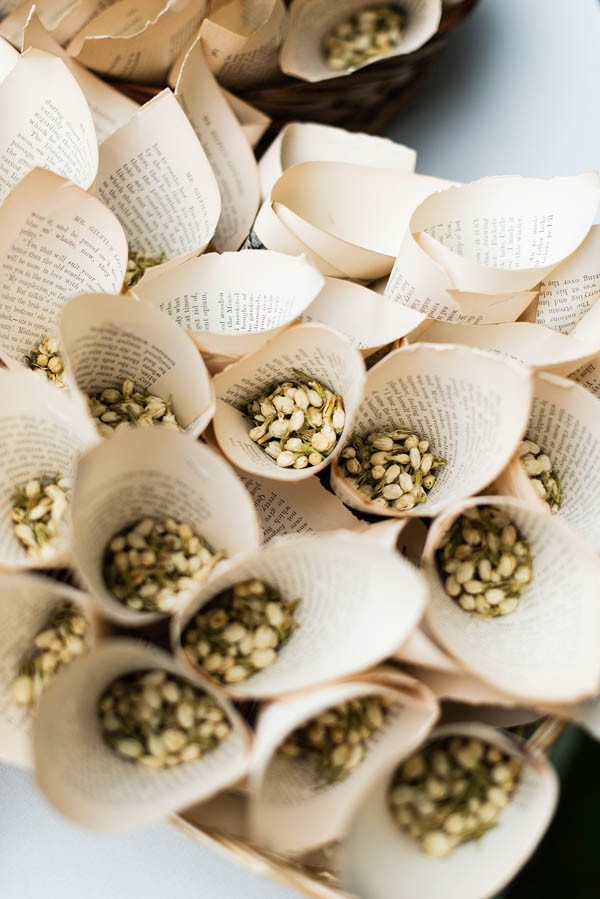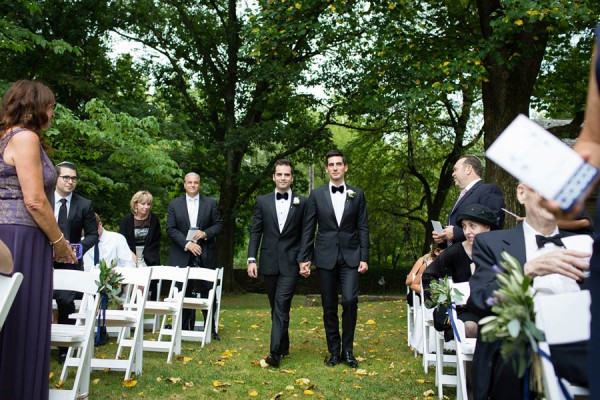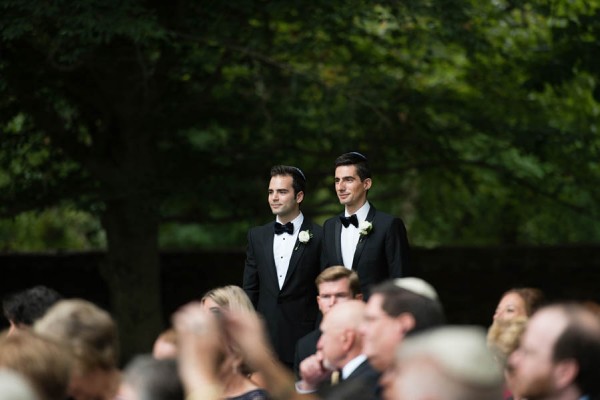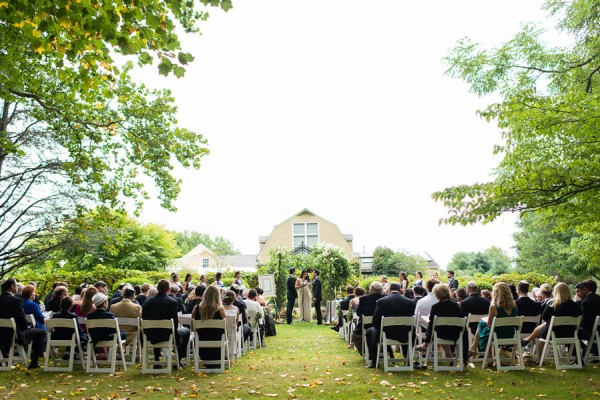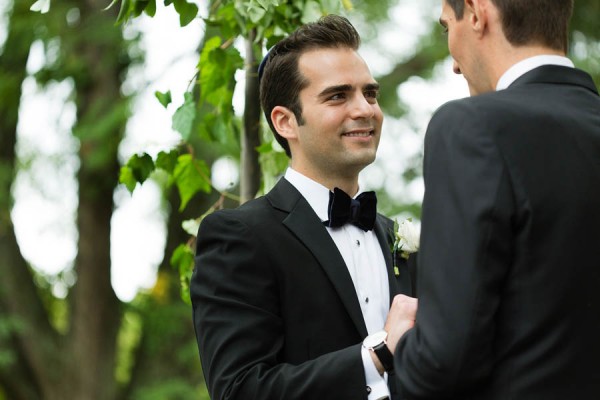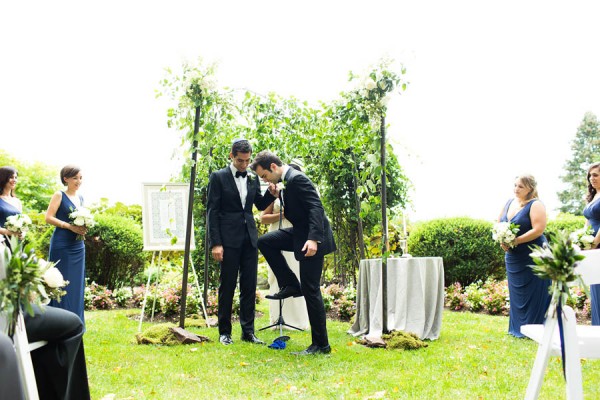 "Breaking the glass" is a Jewish tradition at the end of the wedding to symbolize the fragility of love and how we must nurture it every day. David broke the glass in Portugal, so it was my turn in Pennsylvania. When I finally broke the glass, we kissed and everyone yelled Mazel Tov! Literally at that very moment the first drop of rain came down. The rain waited for us to get through the entire ceremony. It was unbelievable.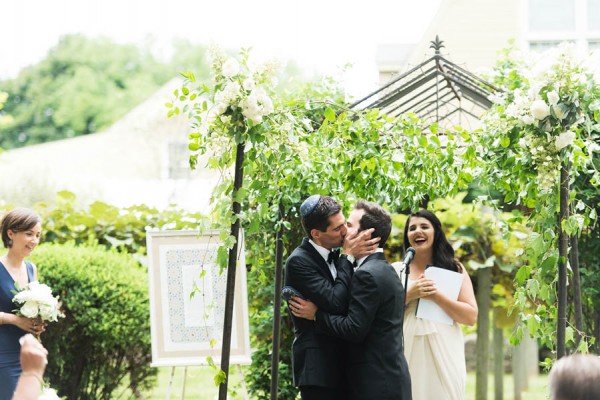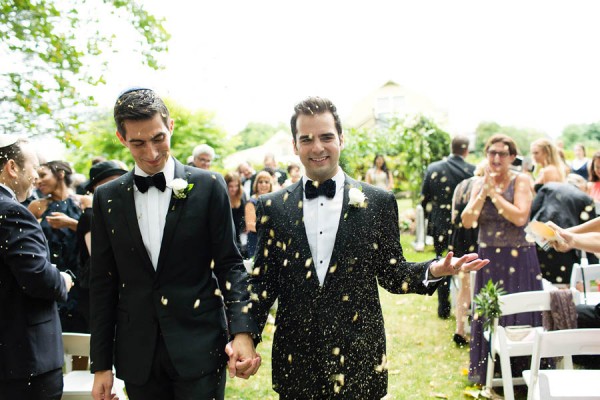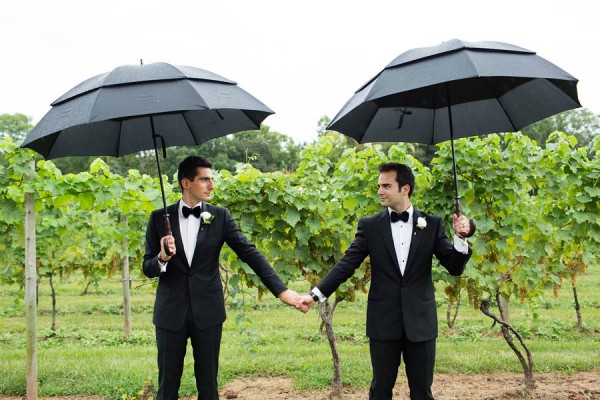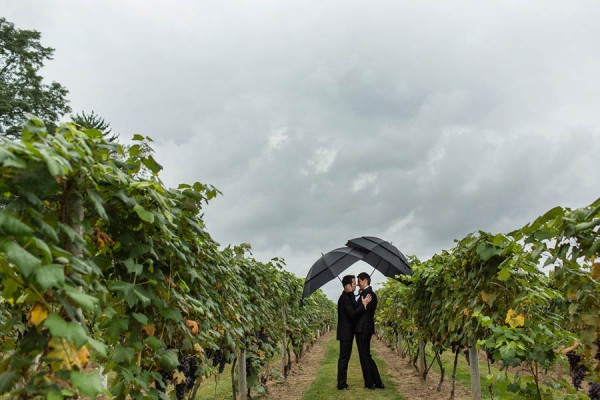 The intimate photo shoot after the ceremony in the rain was the most memorable part because it felt like a release. The planning was over and now it was just the two of us and our love.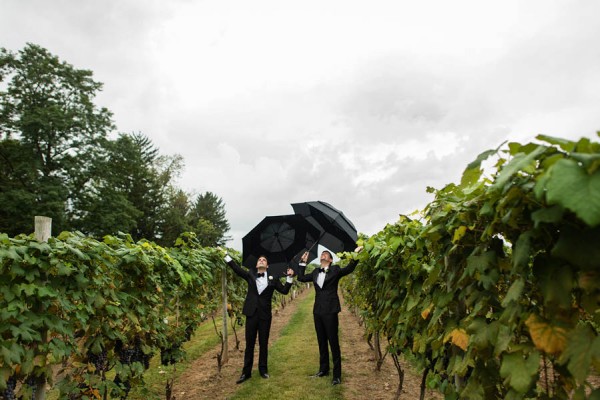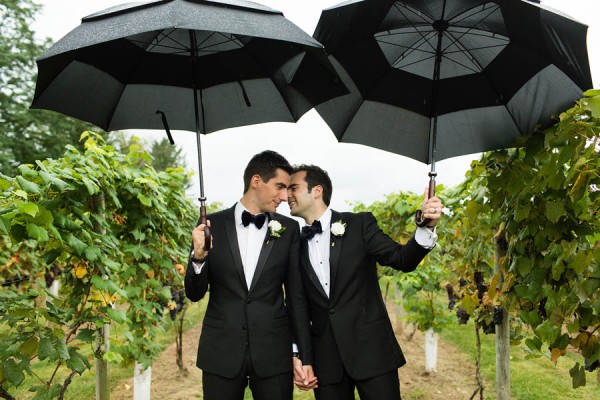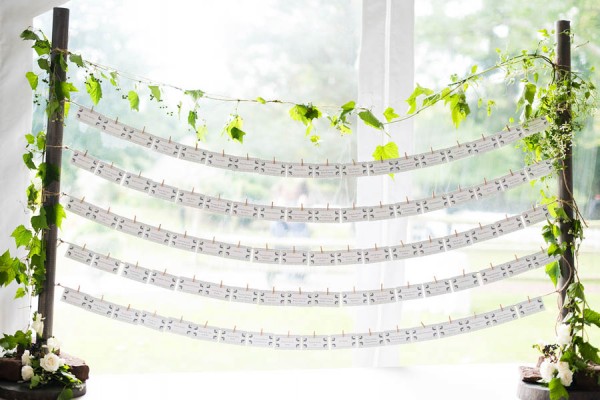 We actually had two weddings: one in Portugal and one in the US. We got married in a castle in Portugal in August. One month later in September, we wanted our Pennsylvania wedding to act as an intimate end of summer garden party.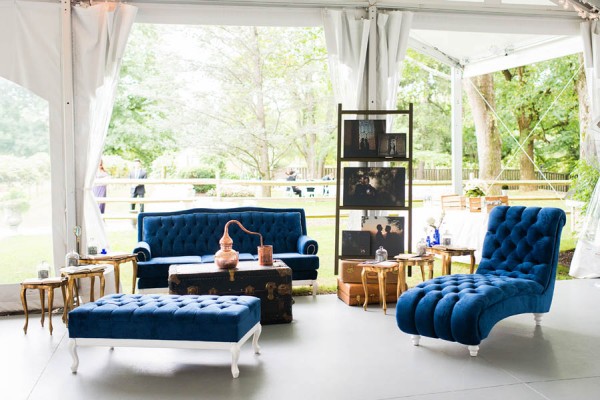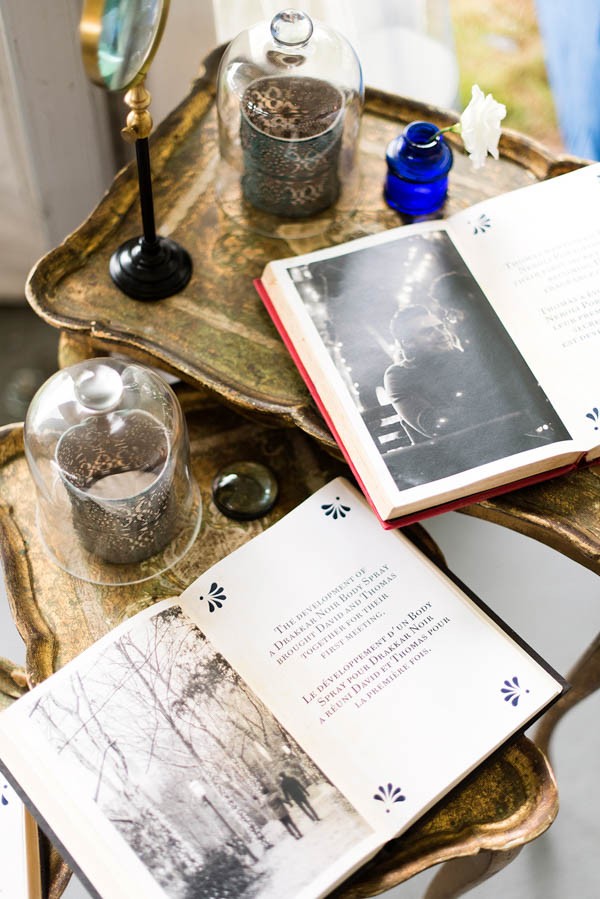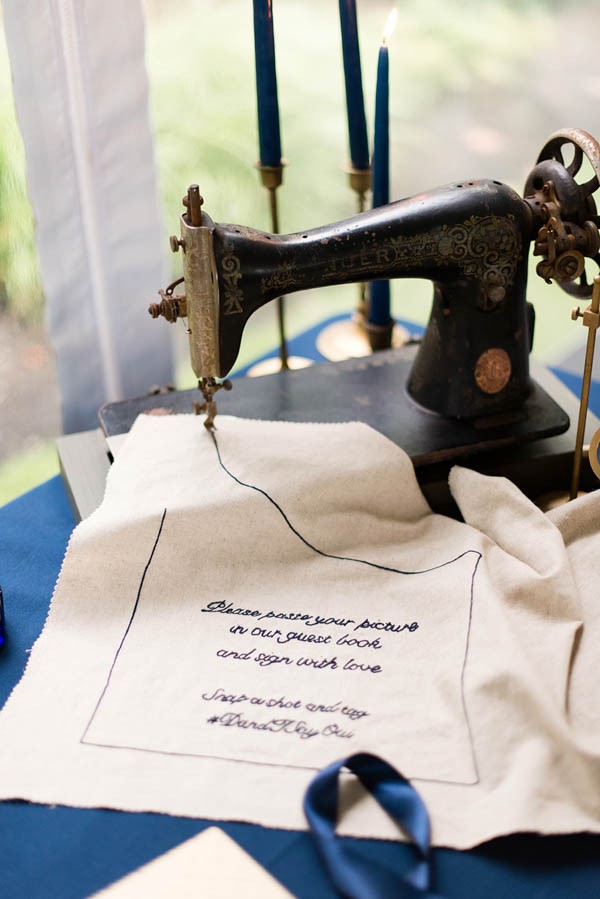 We dreamed of huge room with twinkling, romantic lights. The room was ultimately lit with market string lights from above and navy taper candles in gold vintage holders on the tables. It was important for us to add surprise and delight wherever our guests might land. We found little trinkets, vintage books and magnifying glasses to add additional personality and warmth.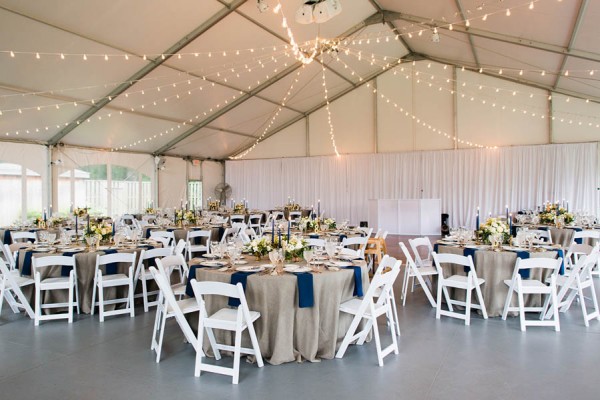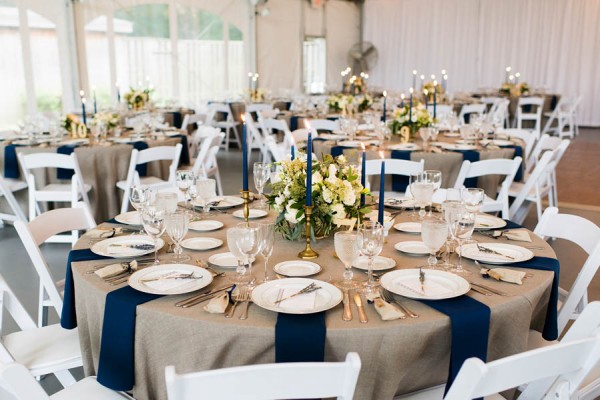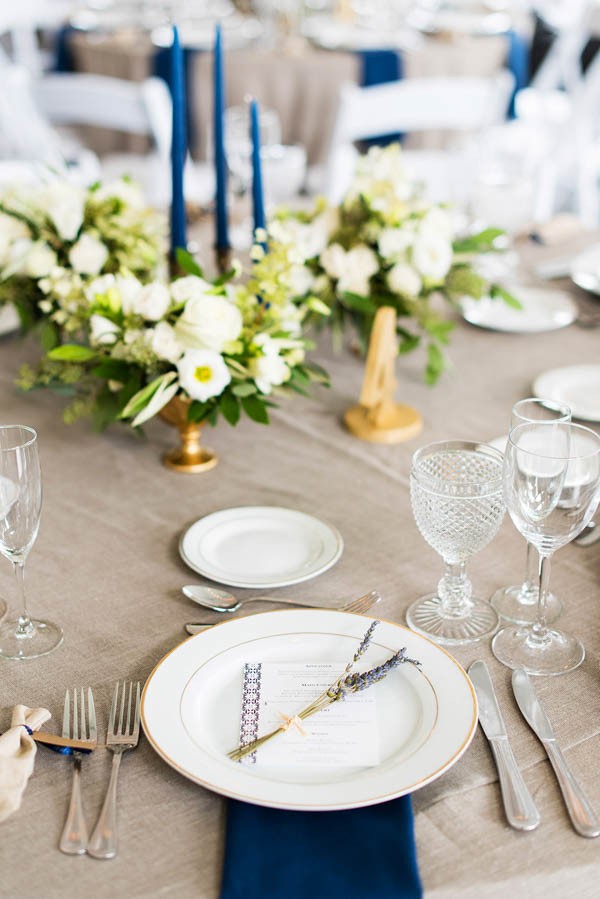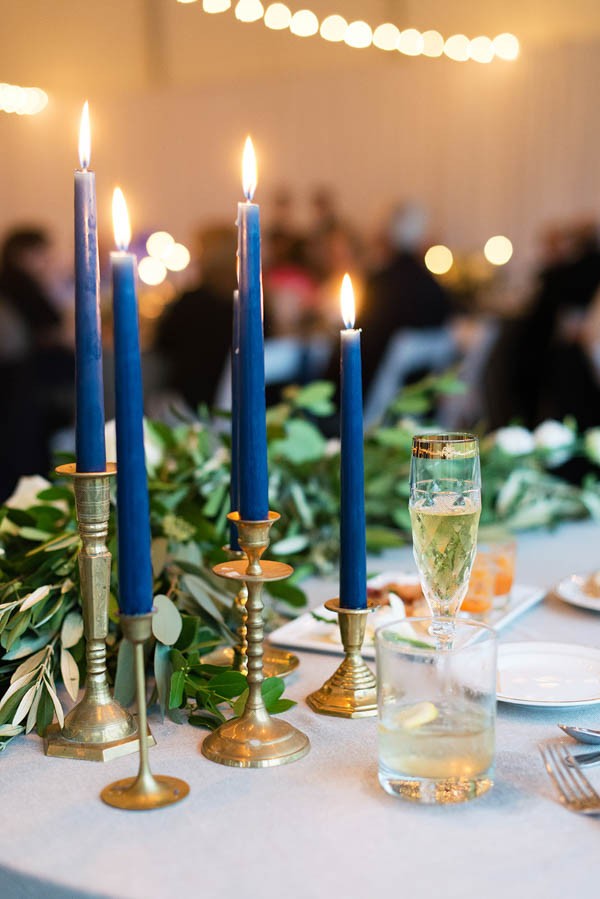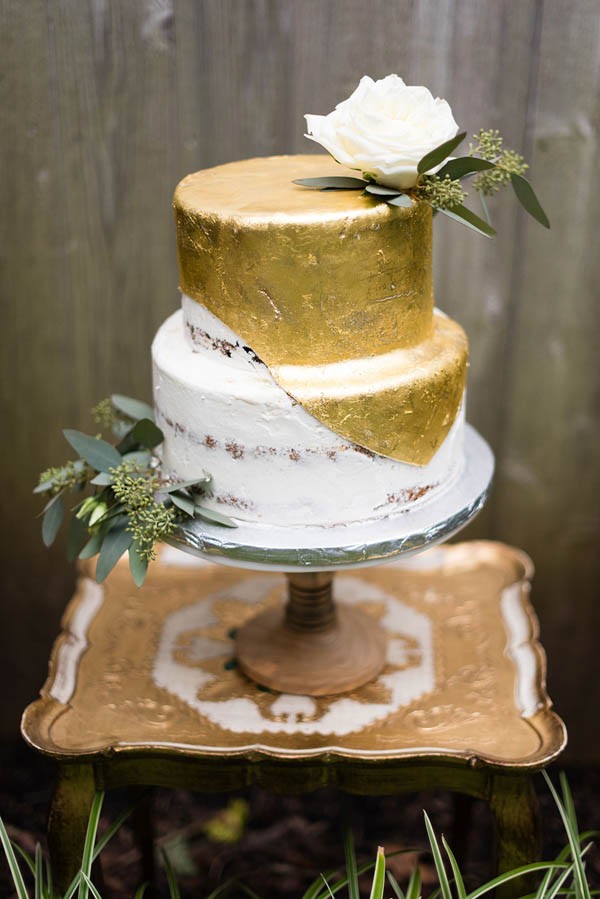 We decided to surprise our guests by changing before the reception. We wore show-stopping, complementary Tom Ford Evening Jackets and black Tom Ford Bow Ties. Putting on those jackets made us feel like stars and we knew we were ready to party the night away.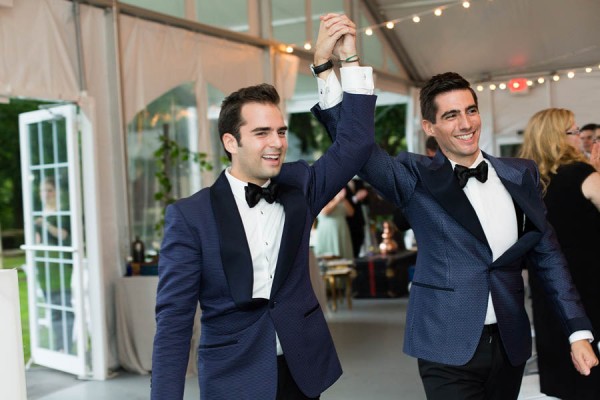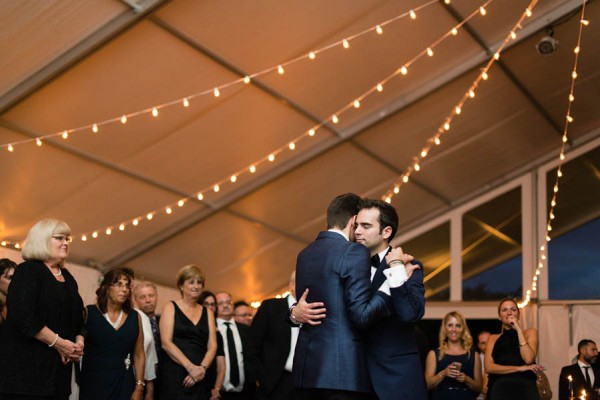 Our first dance was to our song: Bloodstream by Stateless. It was always fitting and emotional for us. The song is raw, intimate and romantic. We both get chills every time we hear it and stop to kiss each other regardless of what we are doing.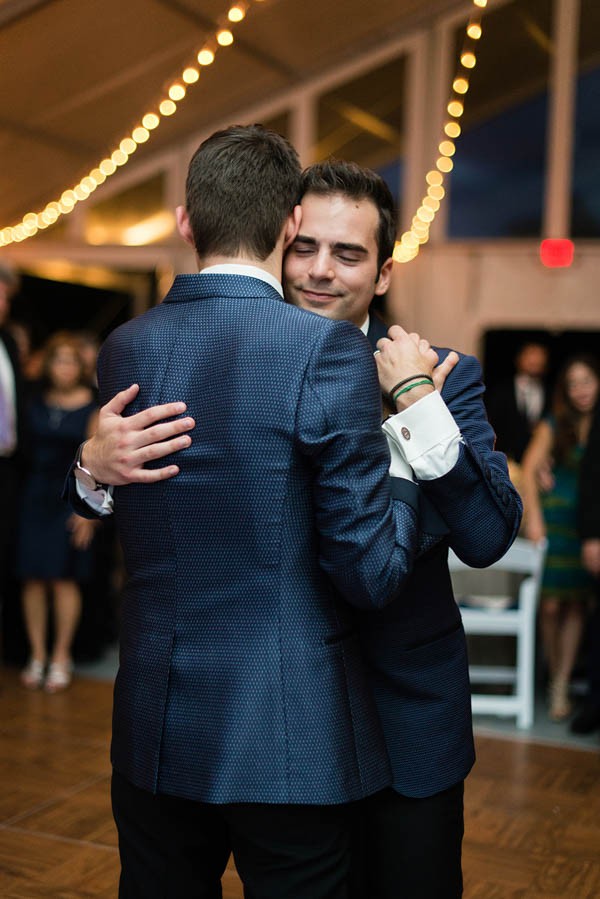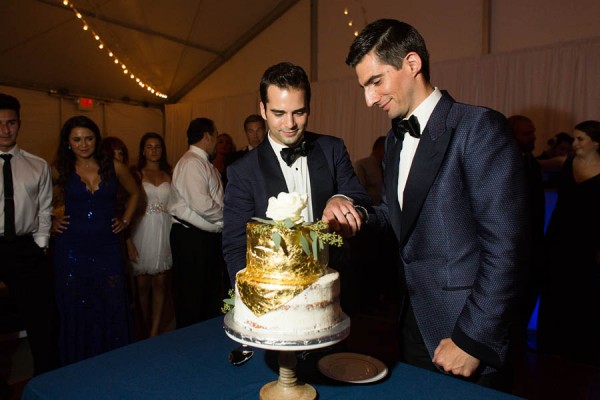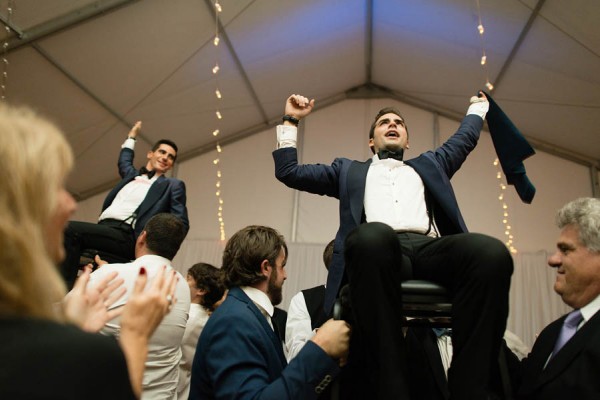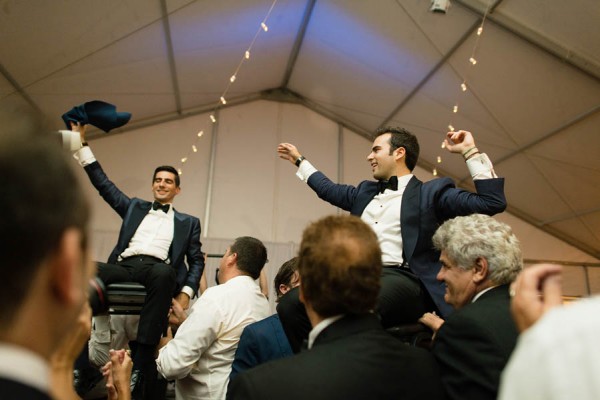 Congratulations to Thomas and David on their big day! Thanks to Heart & Dash for sharing their Crossing Vineyards wedding with Junebug. For more elegant wedding inspiration, take a look at Callen and Bryan's champagne and burgundy Wine Country wedding at Gloria Ferrer Caves & Vineyards!