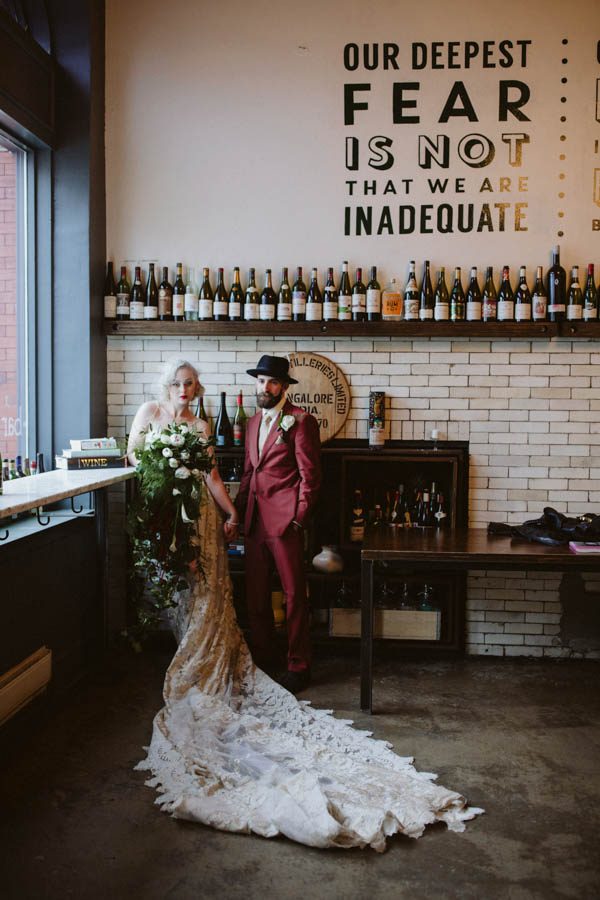 When Giueseppe surprised Alyssa with a proposal at Bar Marco during a staged styled photo shoot, we couldn't wait to see the wedding that would follow! Sure enough, the edgy couple didn't disappoint with a vintage-inspired industrial wedding at the same venue. Adding a few natural elements to the inside of Union Hall provided a cozy atmosphere in the urban location. Both the bride and groom were dressed to the nines, Alyssa in a uniquely stunning Erin Grey Couture gown with pearls draped across her shoulders and Giuseppe in a rust-colored suit topped off with a black hat.
The Couple:
Alyssa and Giuseppe
The Wedding:
Bar Marco/Union Hall, Pittsburgh, Pennsylvania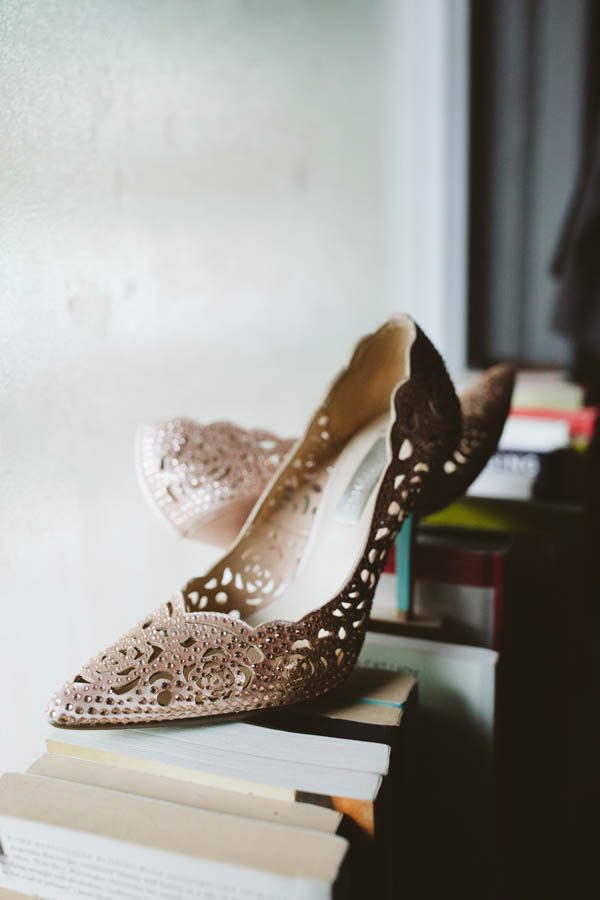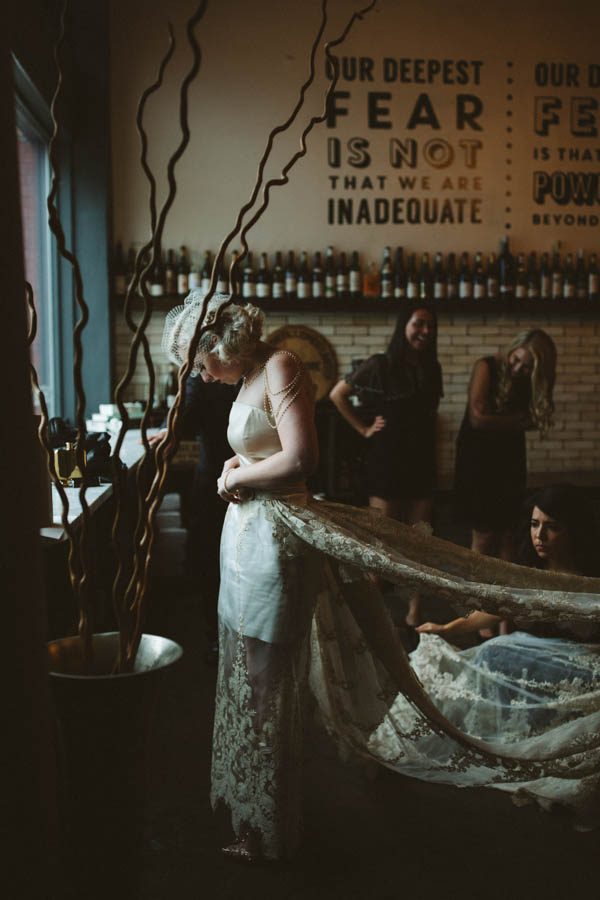 Have you ever seen anything like Alyssa's Erin Grey Couture gown? We've got endless heart eyes over her edgy vintage bridal style!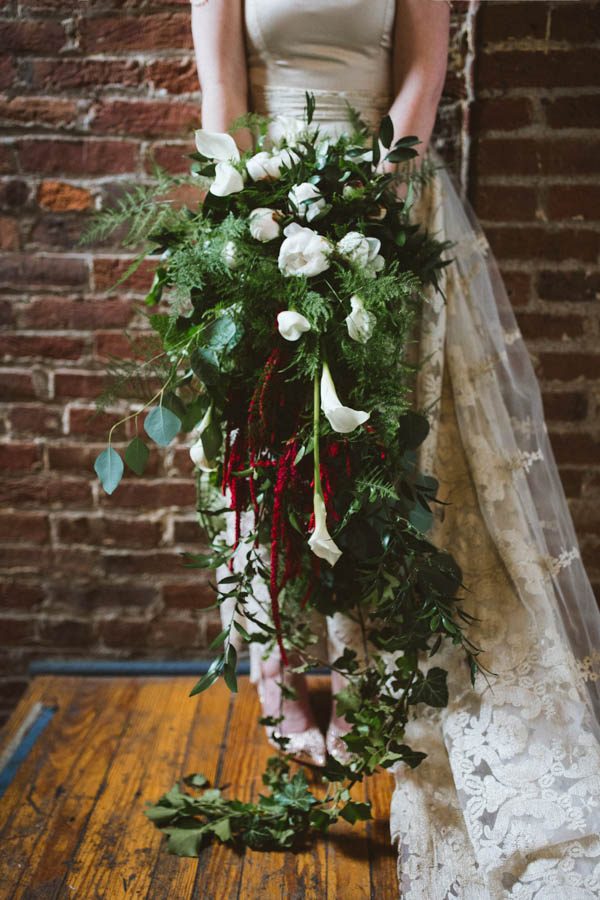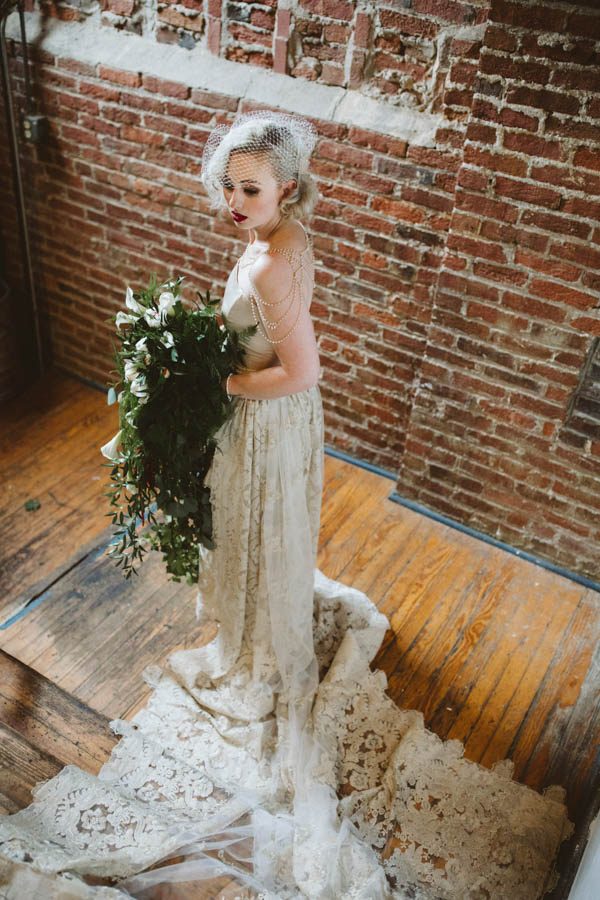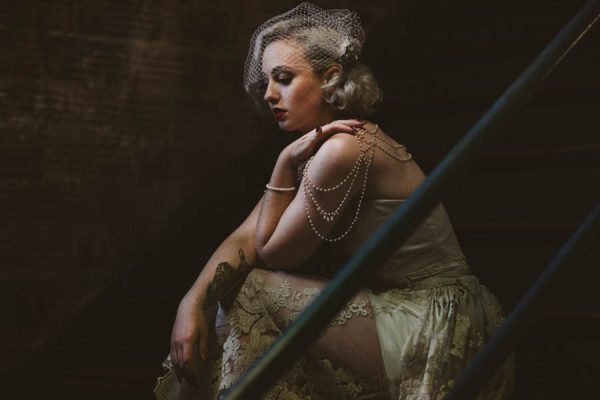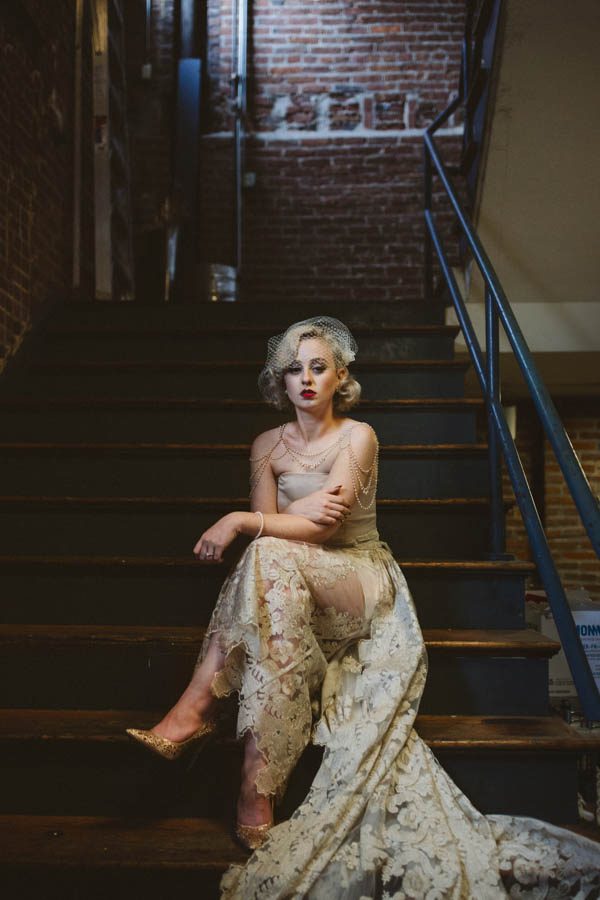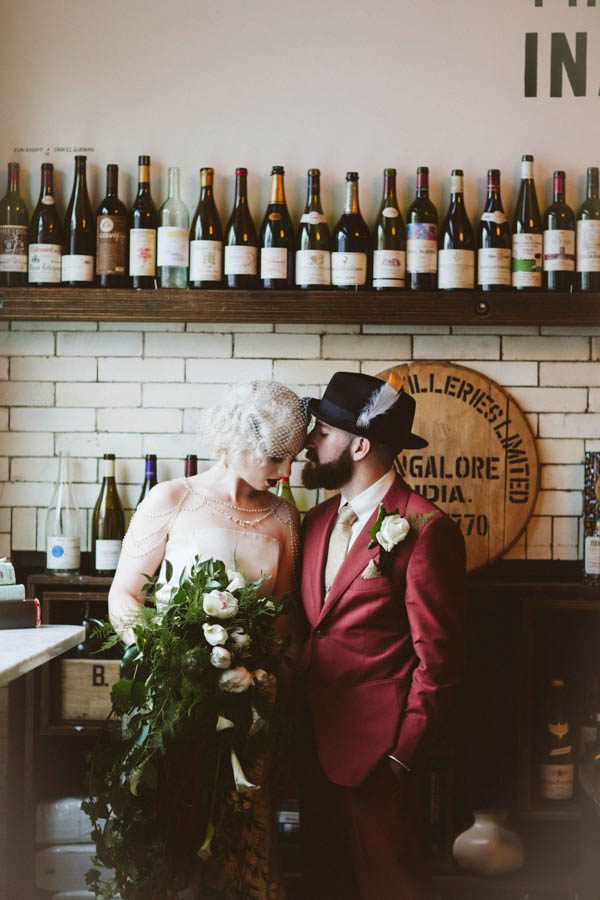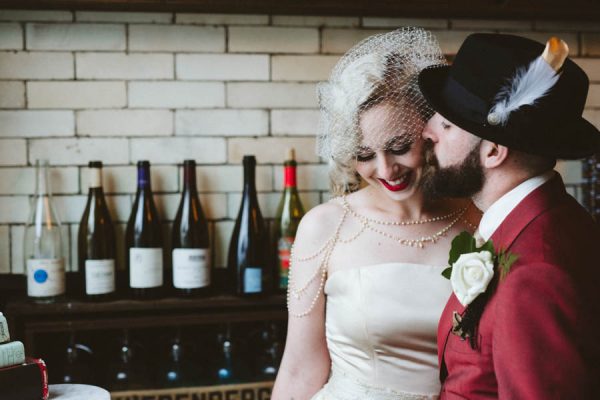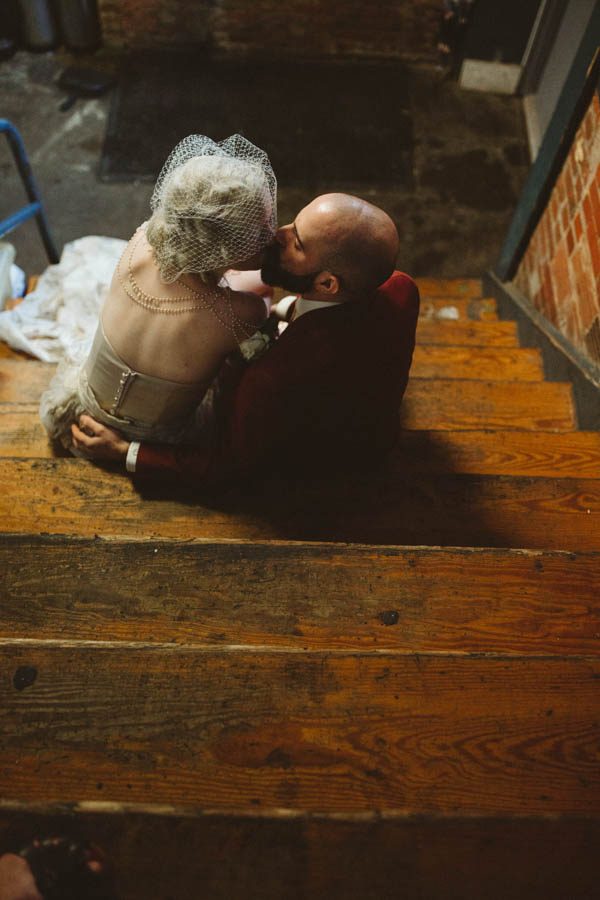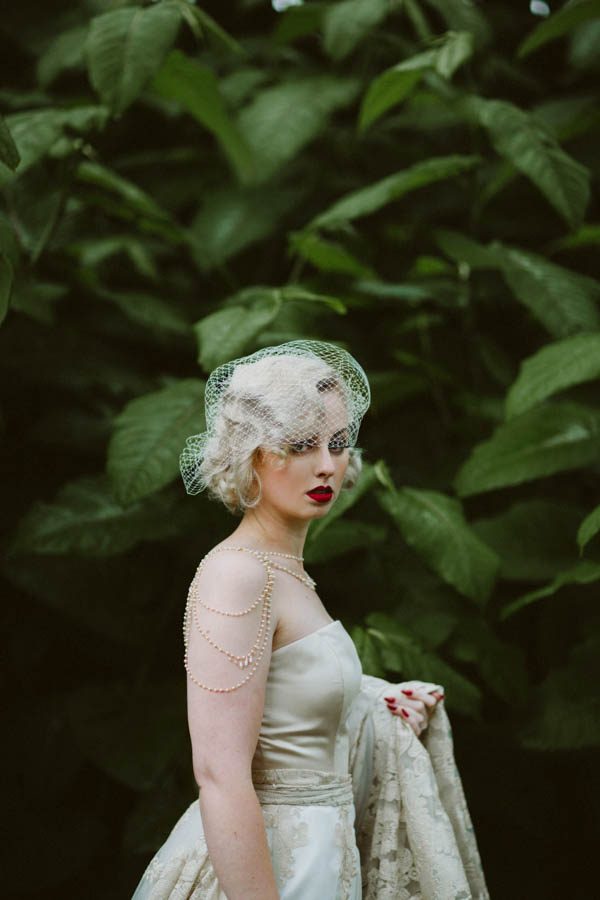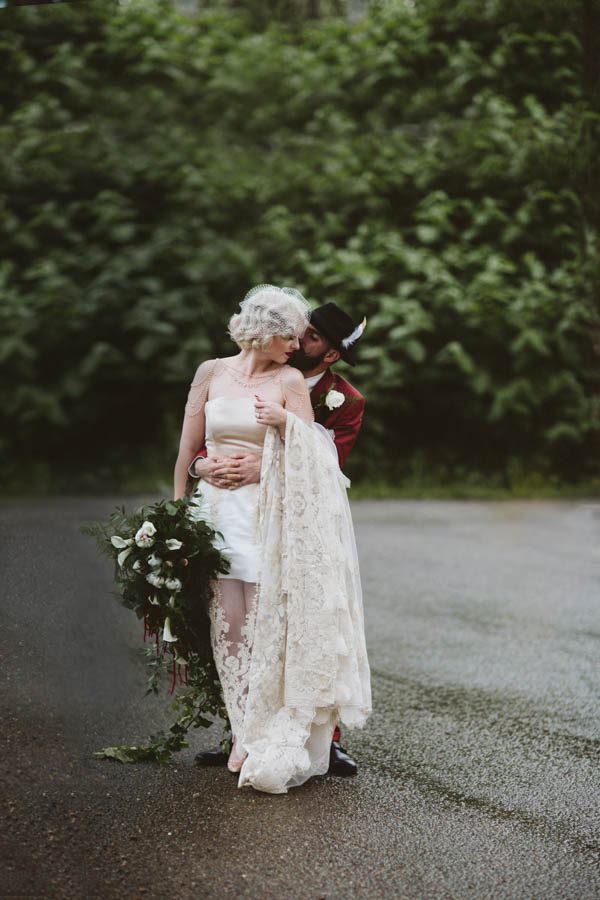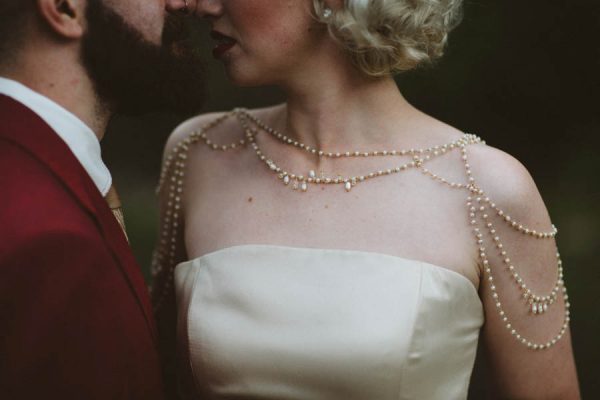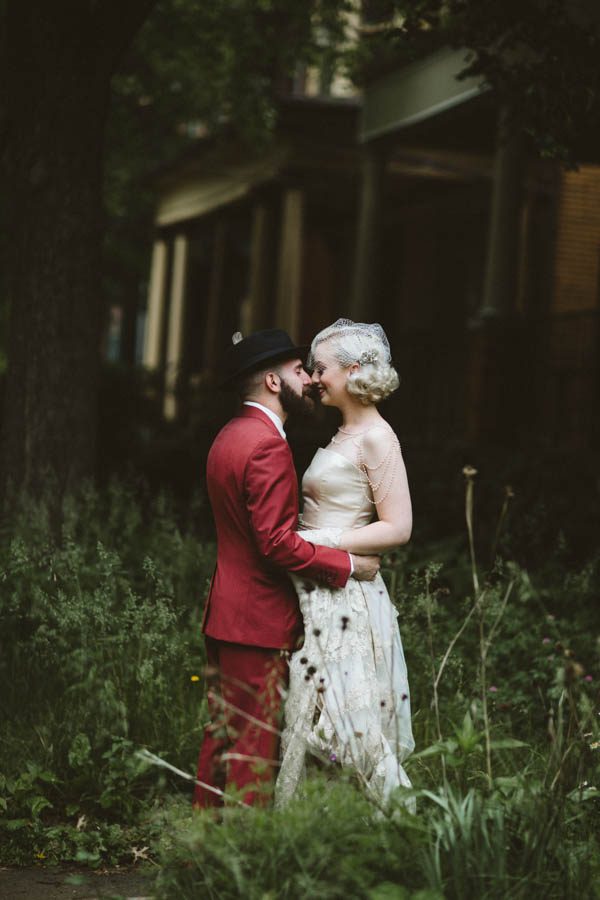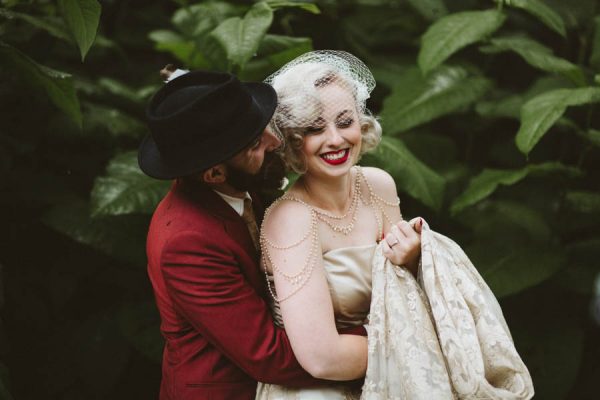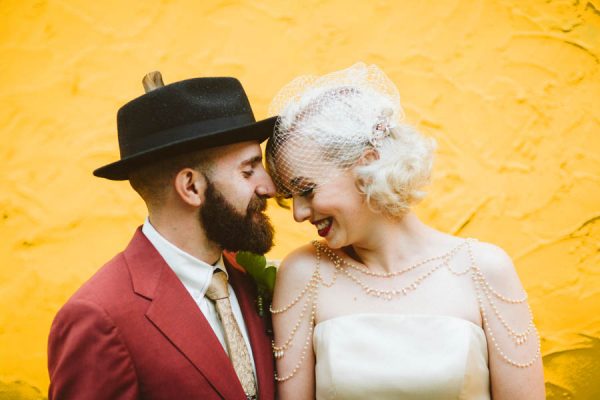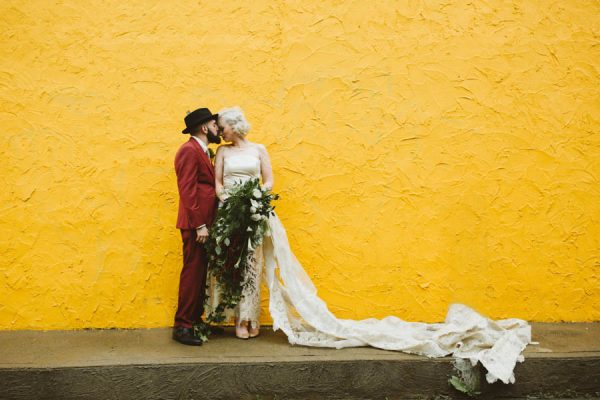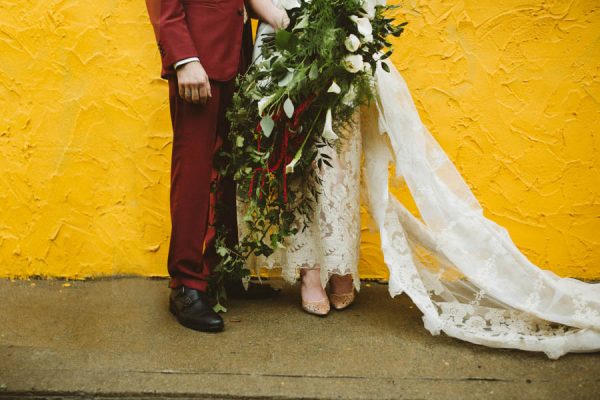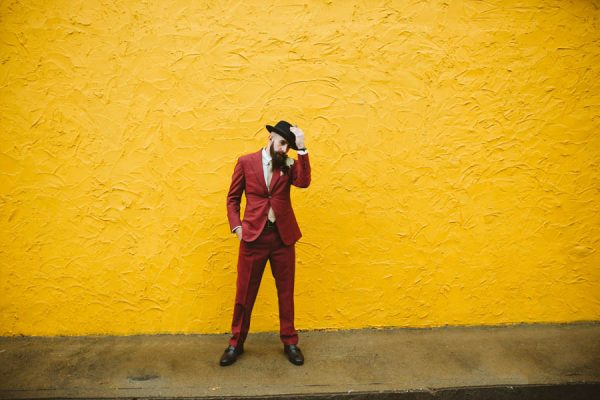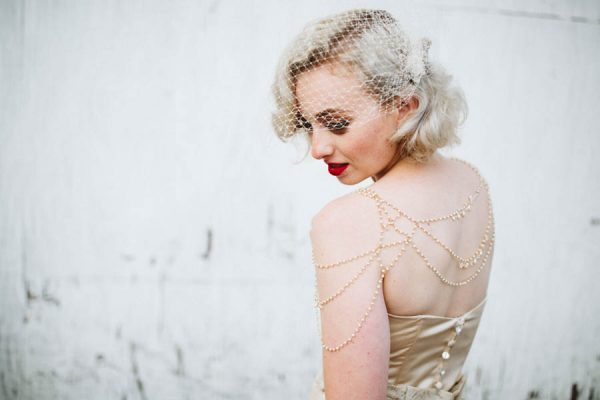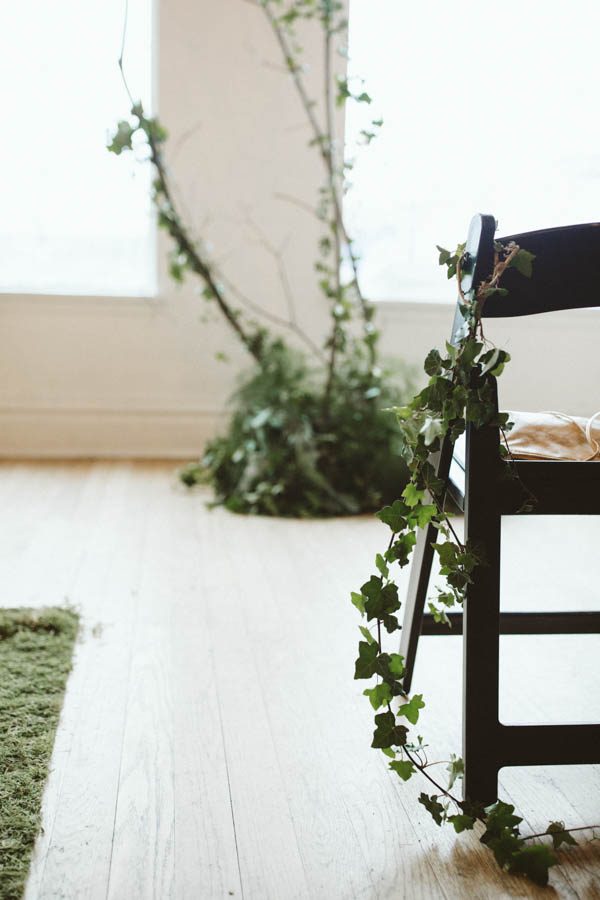 Since we were getting married in the Strip District of Pittsburgh, we wanted to bring nature into the city. The minimalist look of the Union Hall was the perfect canvas for our big day. Since we wanted to stay with the minimalist theme, we tried to bring nature in the room without over crowding it. We built an archway out of ferns and ivy, and constructed a chandelier made of test tubes that held flowers and ferns that hung over the altar, with a natural moss runner down the isle.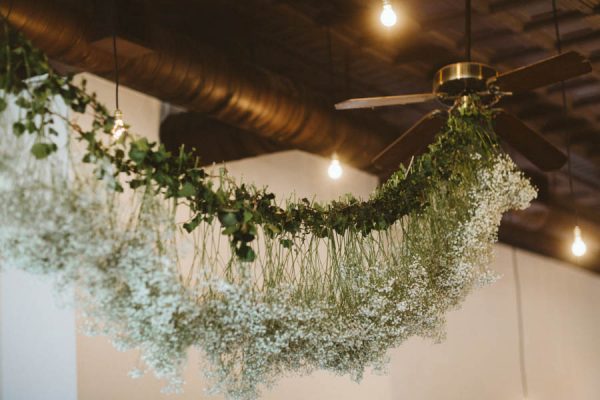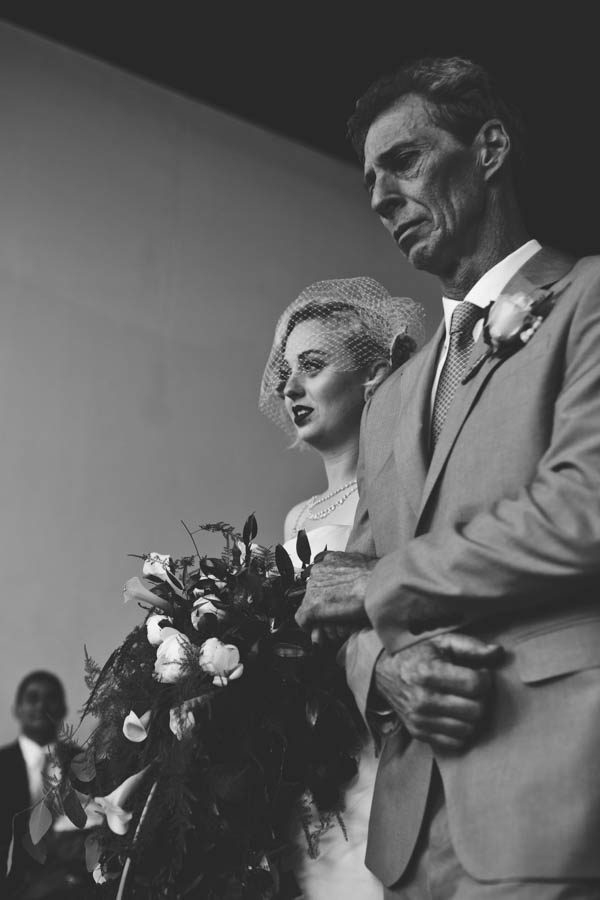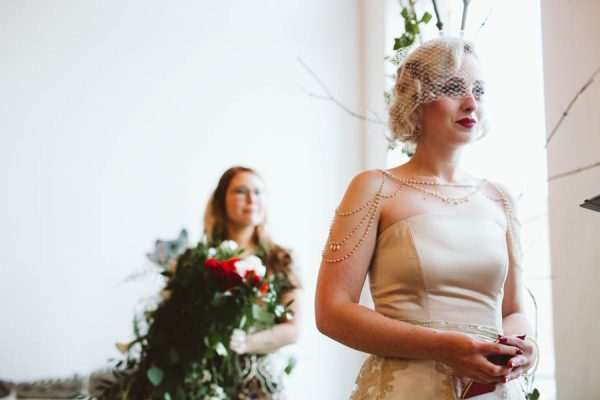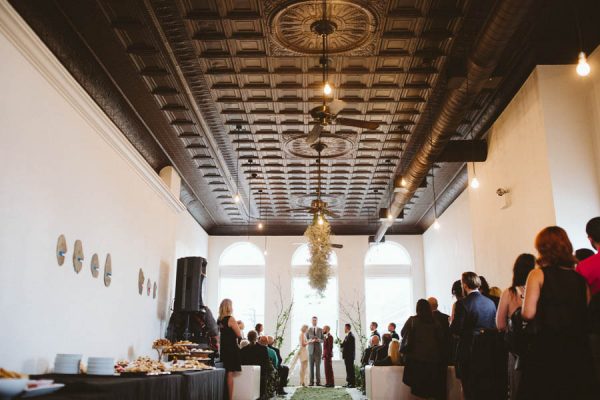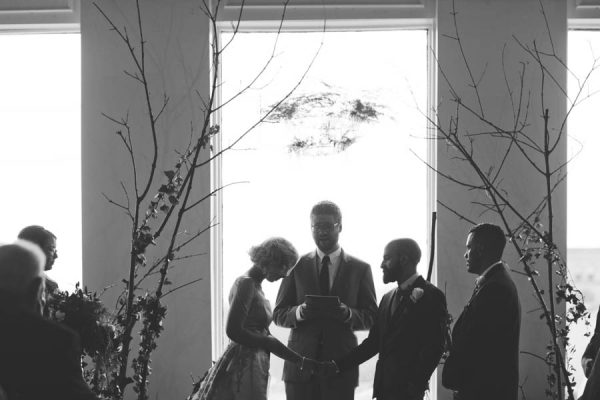 We chose to write our own vows, and our friend Chris wrote a custom ceremony focusing on our love for each other since he's been a close friend of ours since we had started dating. Our ceremony was about celebrating the differences that bring us all together, no matter where we stand in our faith or where we came from. We decided on having a non-denominational ceremony with universal love as our main theme so that all of our family and friends could feel welcomed in celebrating this incredible day with us. In my vows to Alyssa, I promised her that I would cultivate a home full of equality, passion and laughter and celebrate her victories and mourn her losses as if they were my own, and to always be faithful no matter where the world would take me in my travels. She promised to love me wildly without end and assured me that her promises would change and grow over time but she will always love me at my strongest and at my weakest, and support me in all of my endeavors apart as well as together as husband and wife.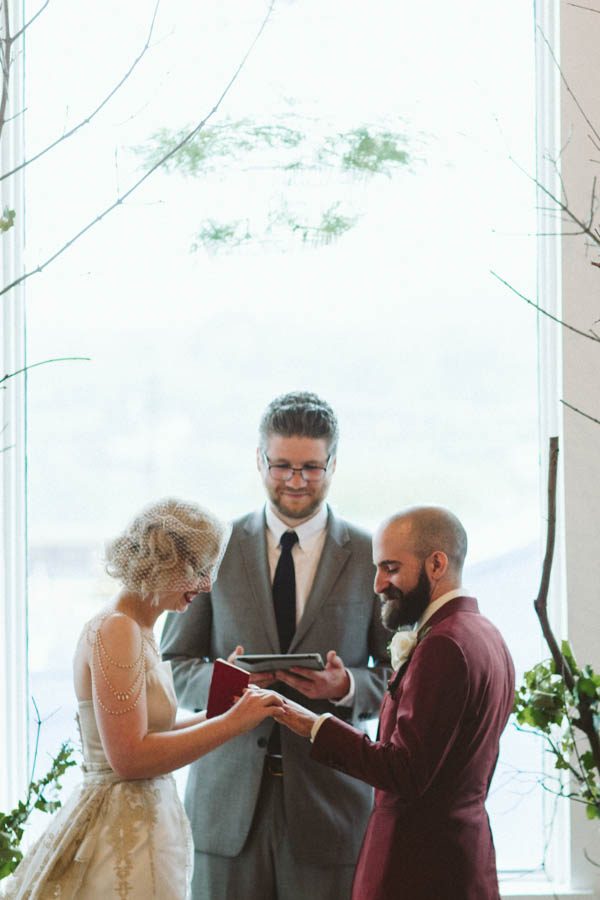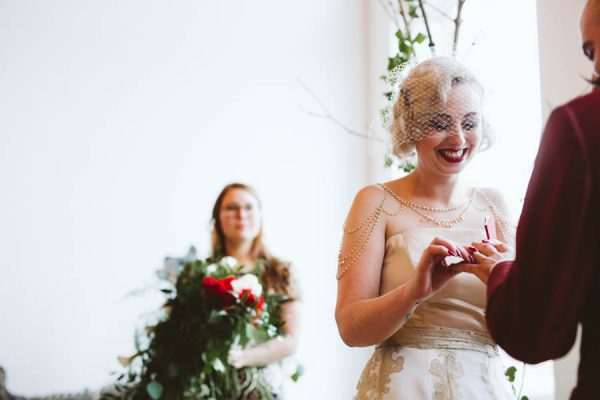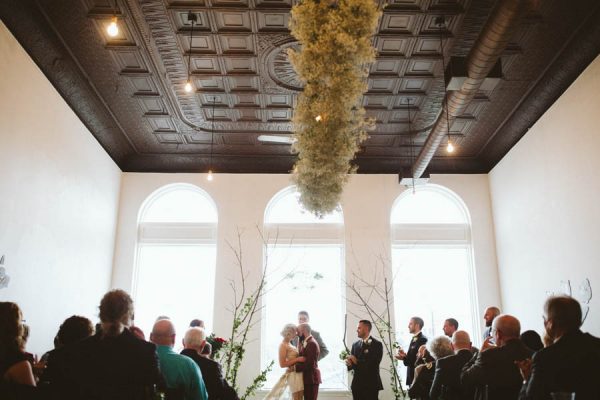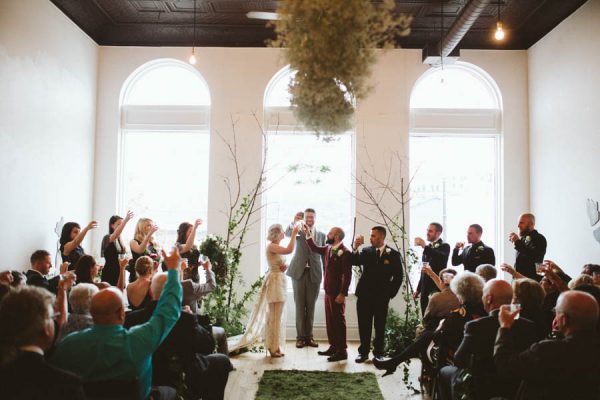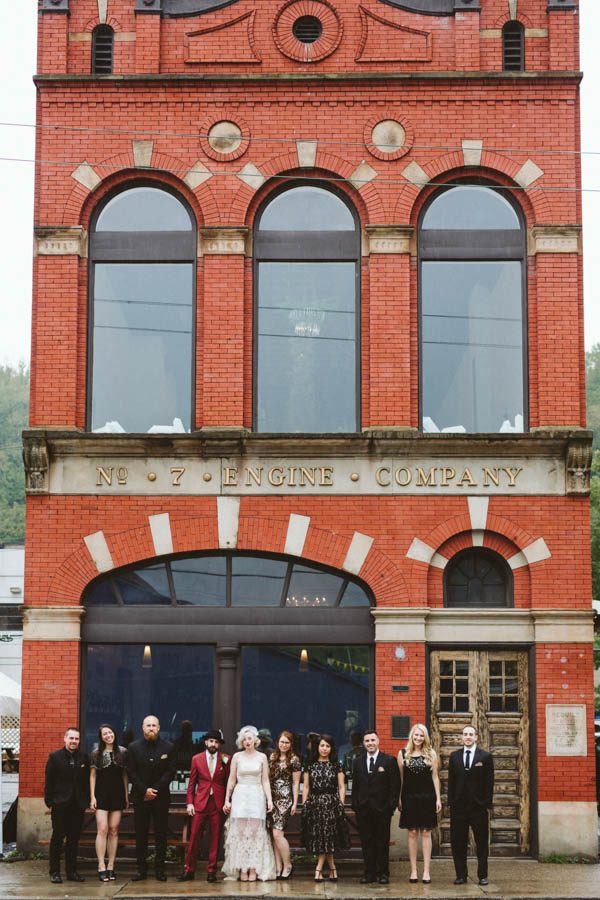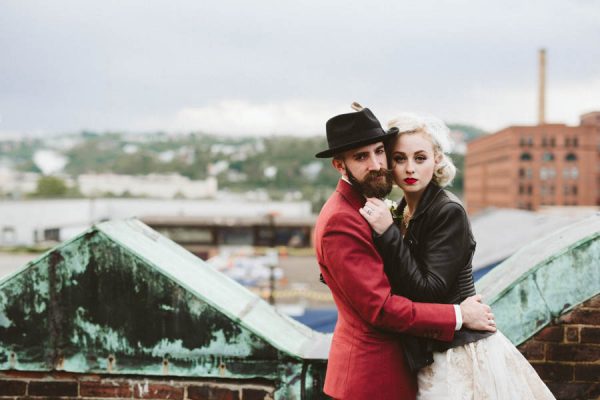 Our most memorable part of the day, other than the getting hitched part was escaping to the roof top of Bar Marco for a few portraits after the ceremony. It gave us a chance to really process what just happened and get to spend some time alone (along with Jonathan from Hot Metal Studio). The light was amazing for some personal portraits and they are some of our favorite portraits of the day.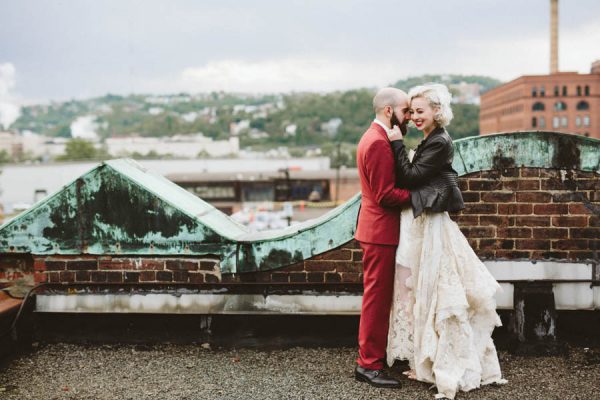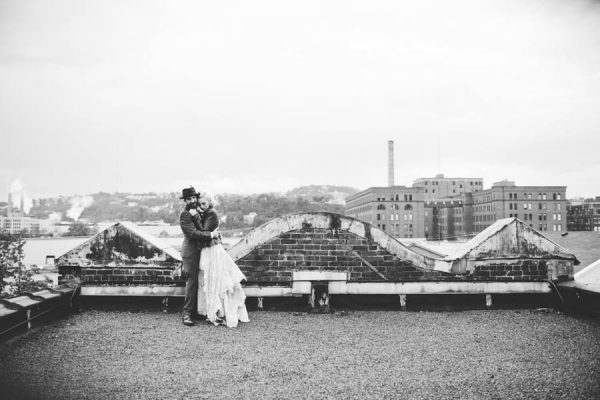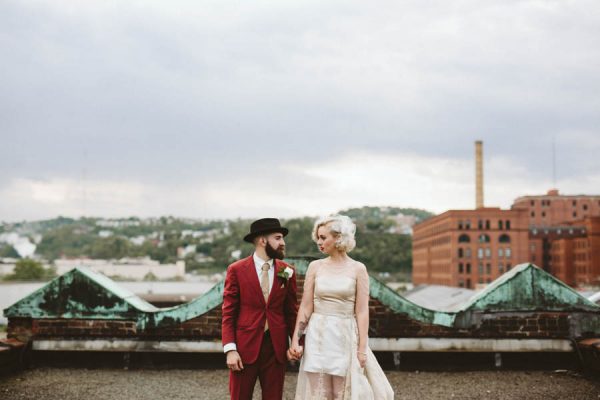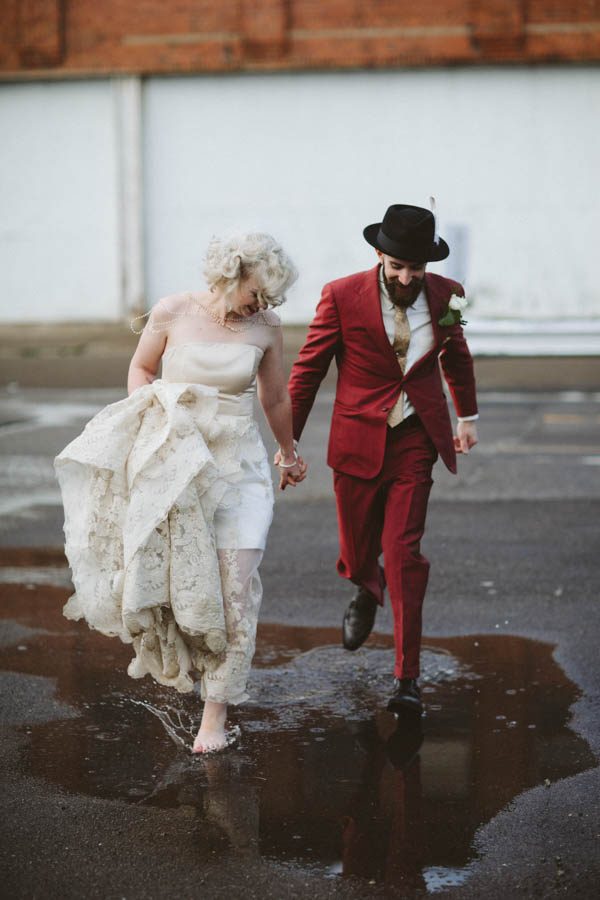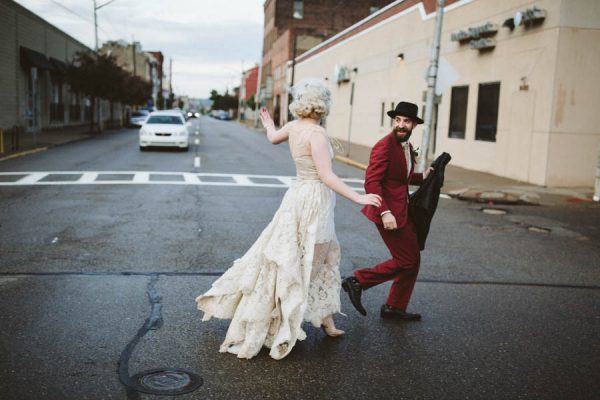 My last name "Capolupo" means "head wolf" and Alyssa's love for deer gave us the inspiration for our website and wedding title "The Wolf and the Dear." The wolf is a symbol of strength and grace and the 'dear' being a symbol of elegance, innocence and beauty in all things.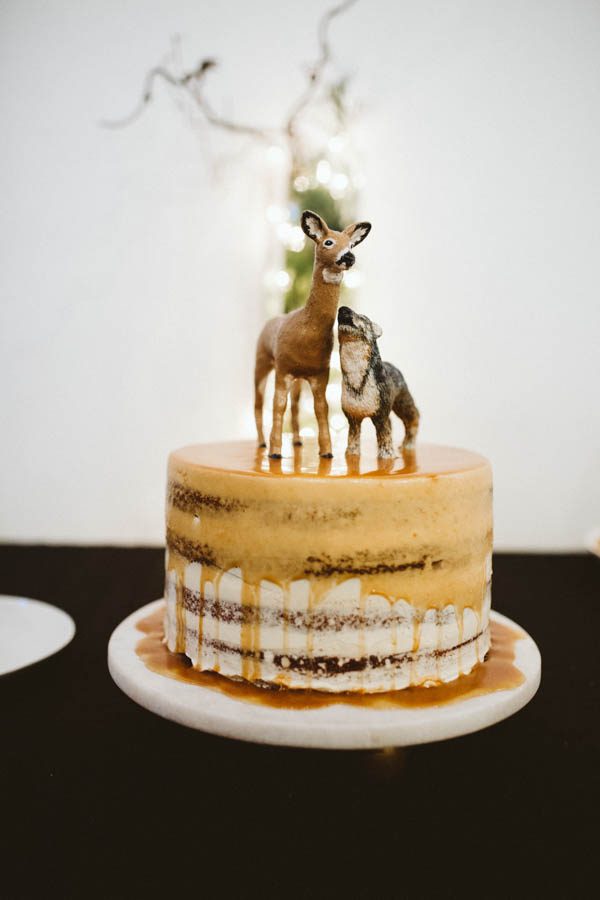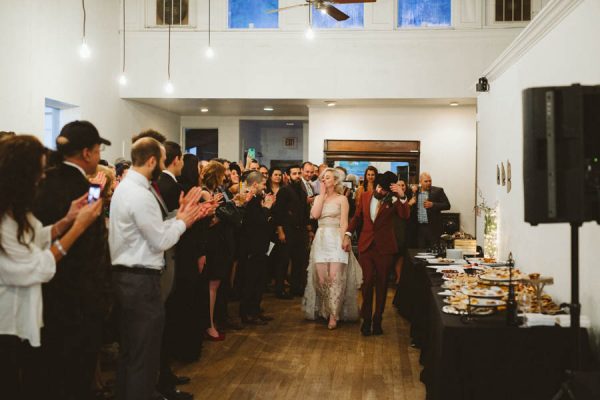 A big congrats to Alyssa and Giuseppe from all of us at Junebug! Looking for more edgy vintage wedding style? Check out Jaquie and Andy's incredible blush, cream, and teal Atlanta wedding at Ambient + Studio.