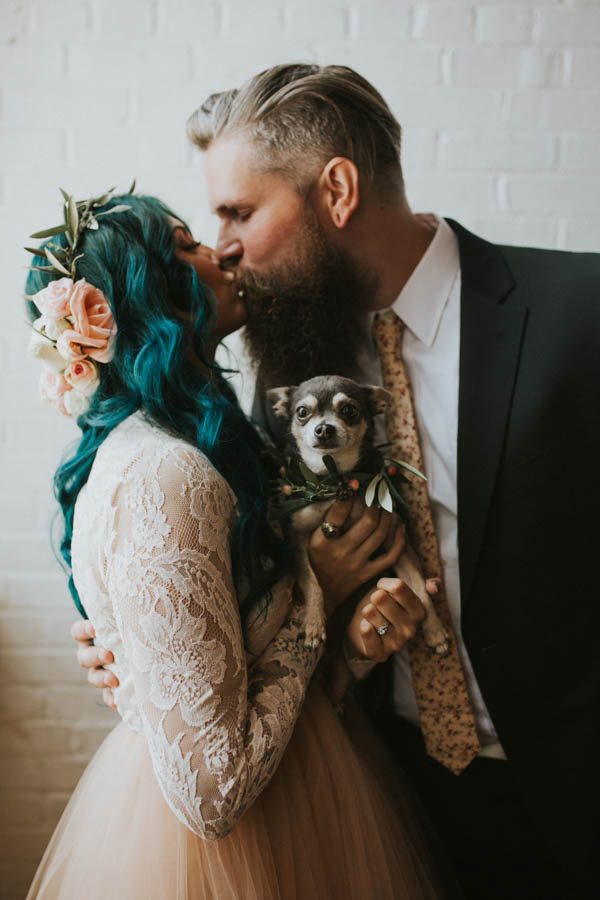 A bride's walk down her ceremony aisle can symbolize so much and can often be a very emotional experience. For Jaquie, the act of walking down the aisle towards Andy was not only a powerful experience, but it was also an amazing physical achievement! Jaquie's physical conditions typically limit her mobility to a wheelchair, but after very hard work at the gym and in physical therapy, Jaquie surprised her wedding guests with a heartwarming walk down the aisle and killer dance moves at the reception. Photography team Love Stories by Halie and Alec perfectly captured every detail of this Atlanta wedding, including some stellar boho bridal style and first dances that will tug at your heartstrings.
The Couple:
Jaquie and Andy
The Wedding:
Ambient + Studio, Atlanta, Georgia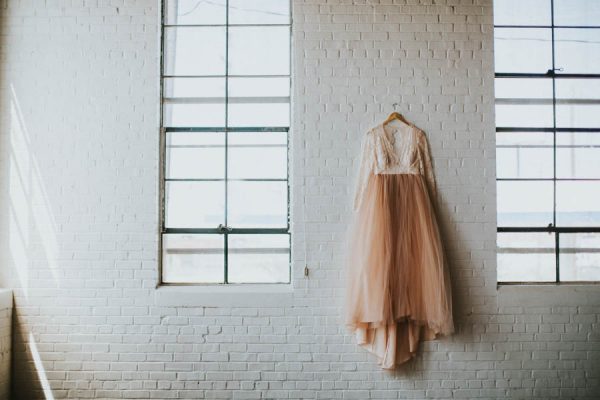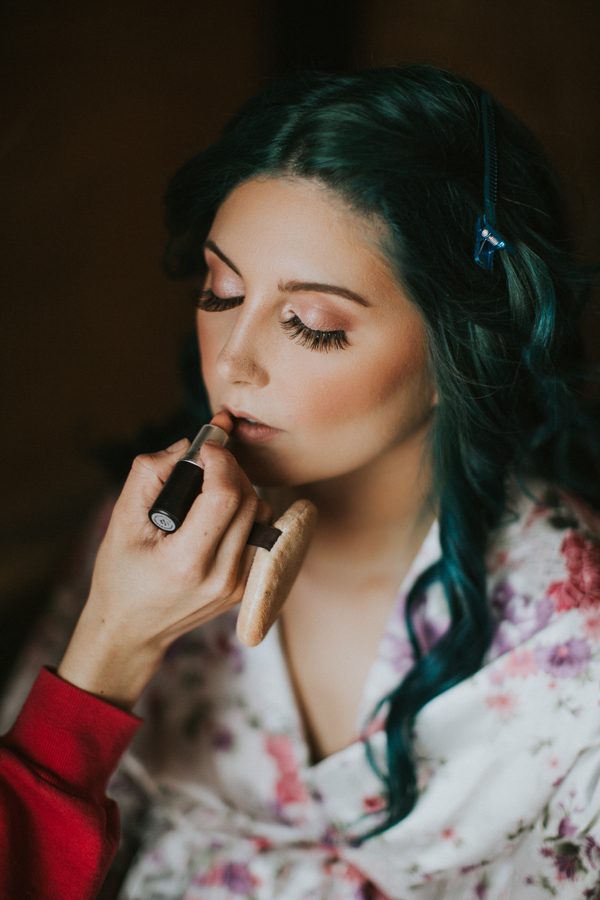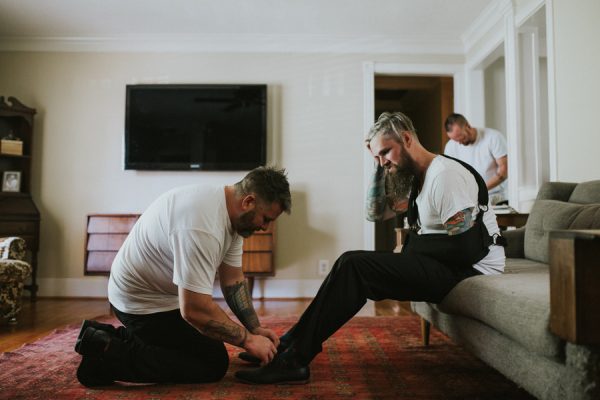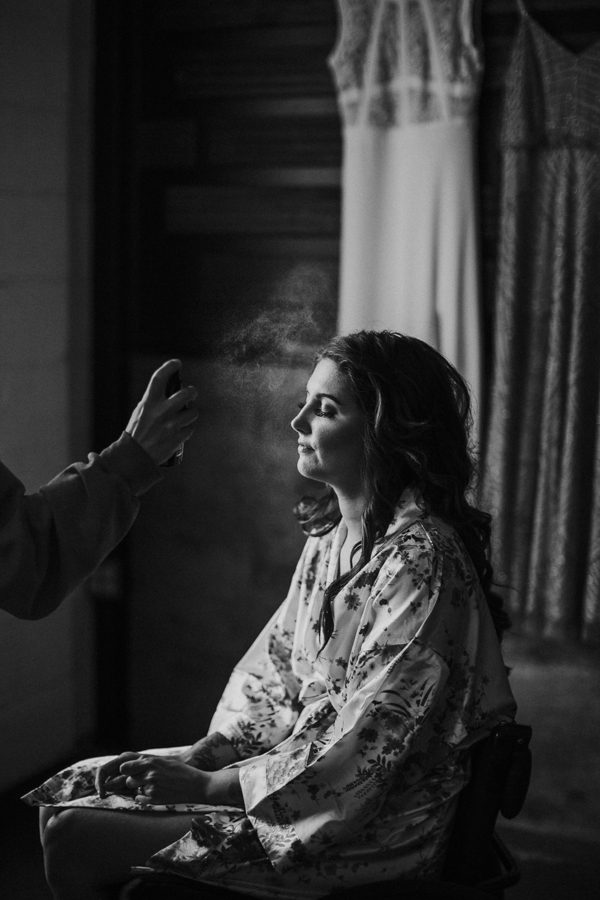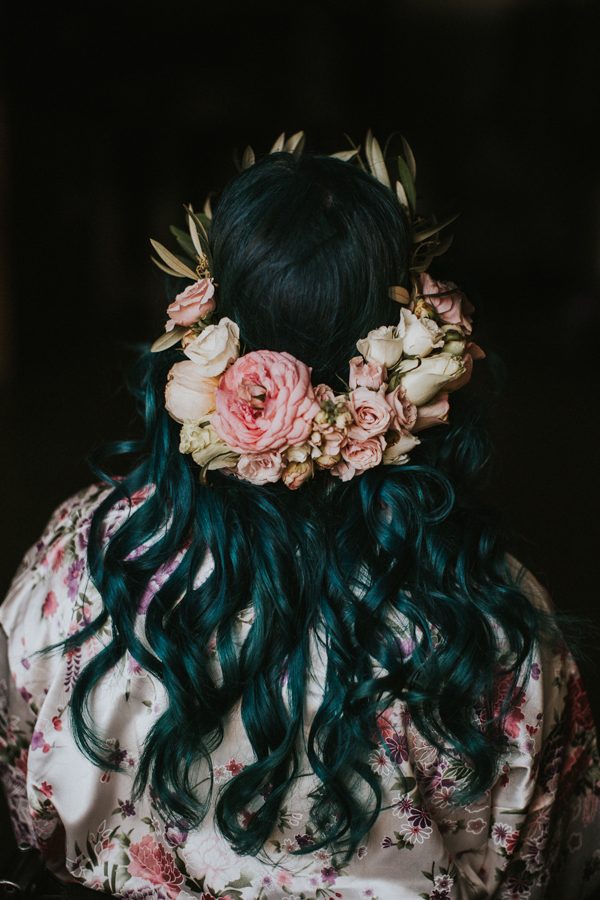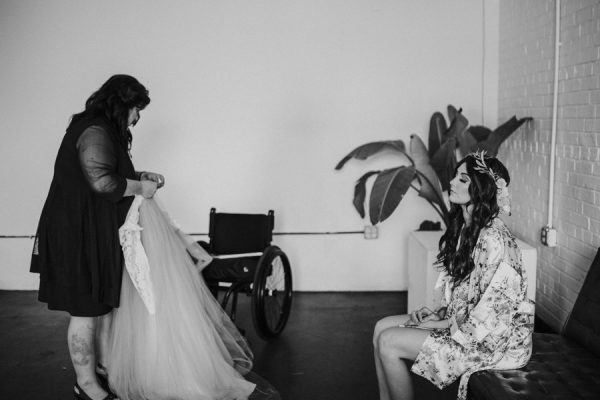 My favorite part of my wedding dress was the color. It was such a unique shade that looked perfect with my hair color. My earrings had a very Art Deco style vibe that fit my engagement ring style perfectly. And the scalloped lace on my dress gave me a Victorian feel that I love.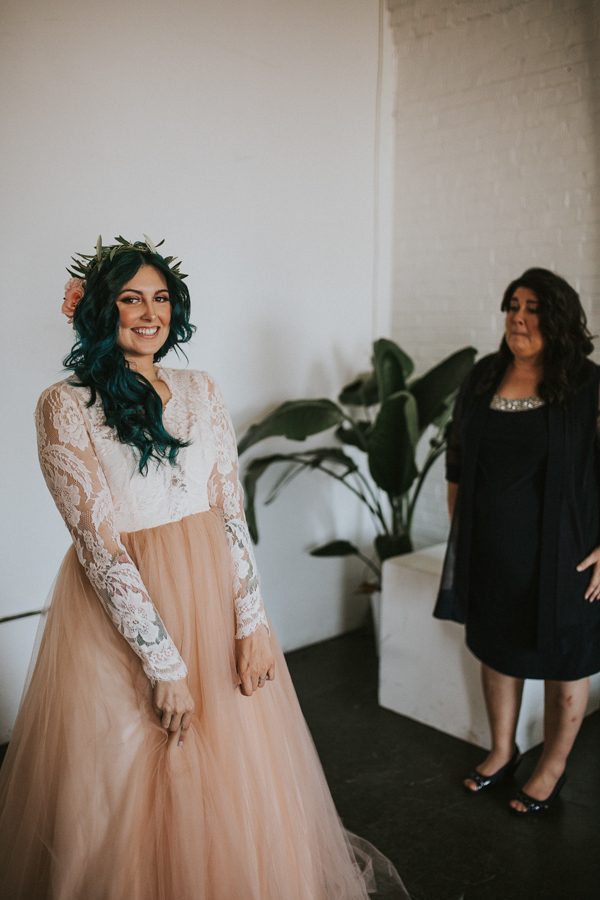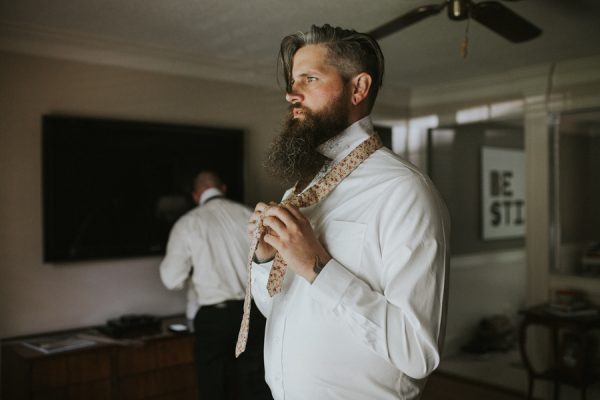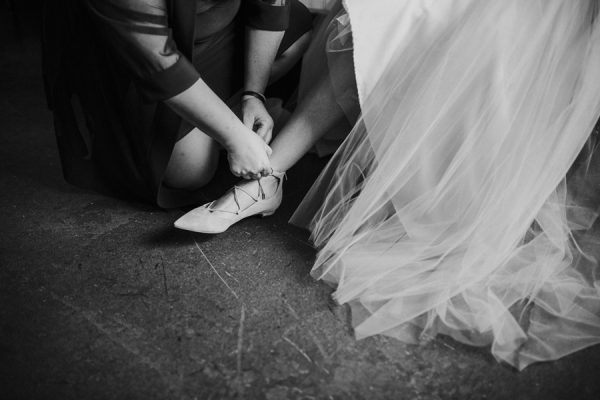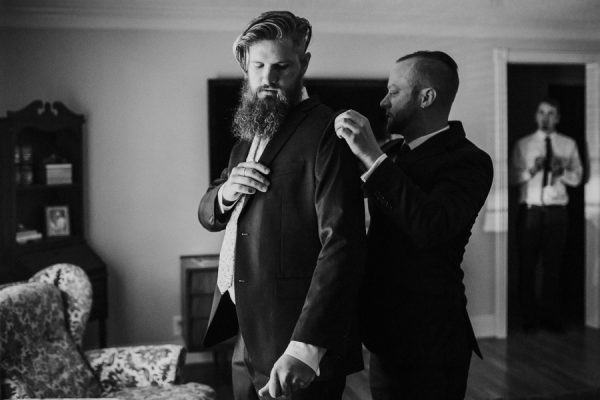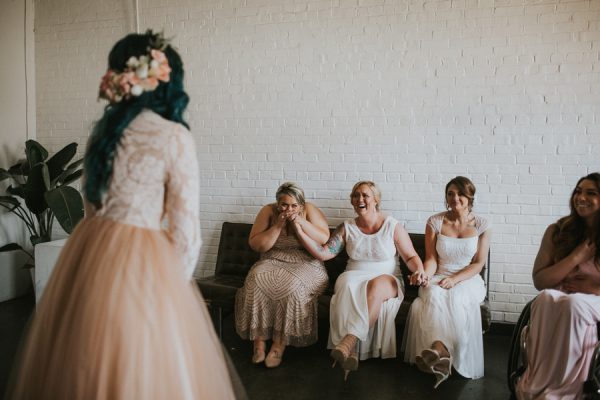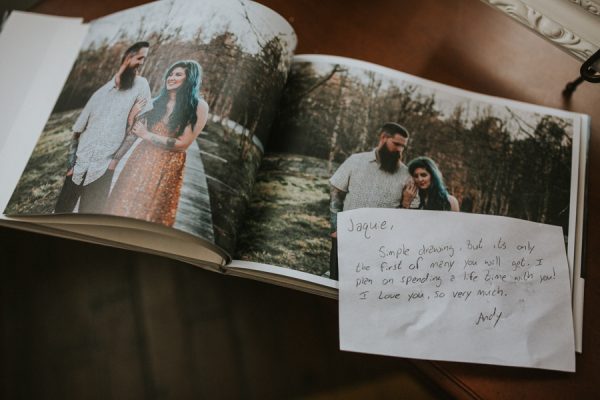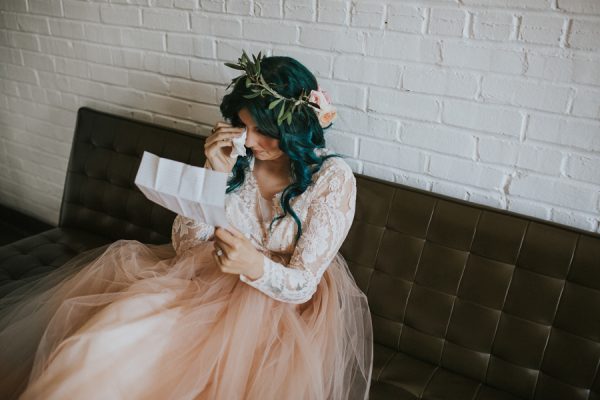 We DIYed the ring box our ring bearer carried. Andy is really into woodworking. He made that a few days before the wedding and woodbine an A and J into the top.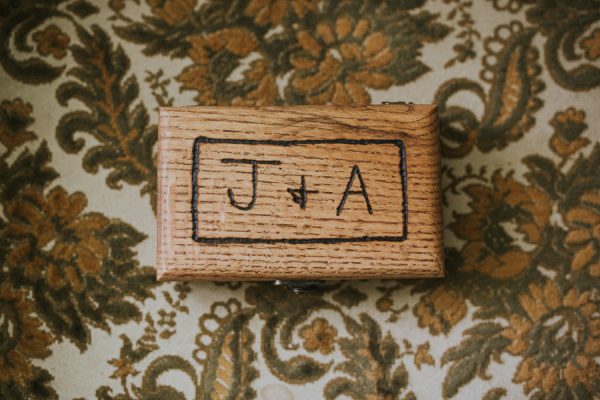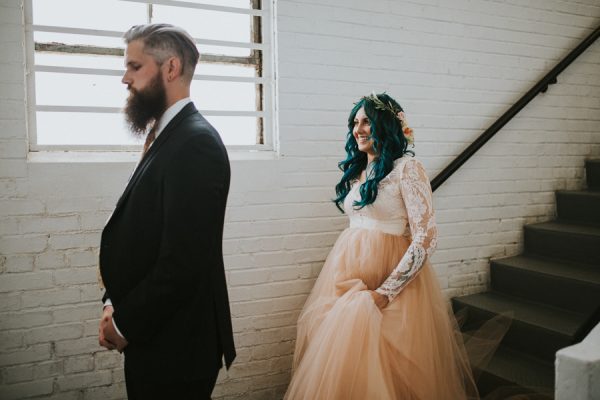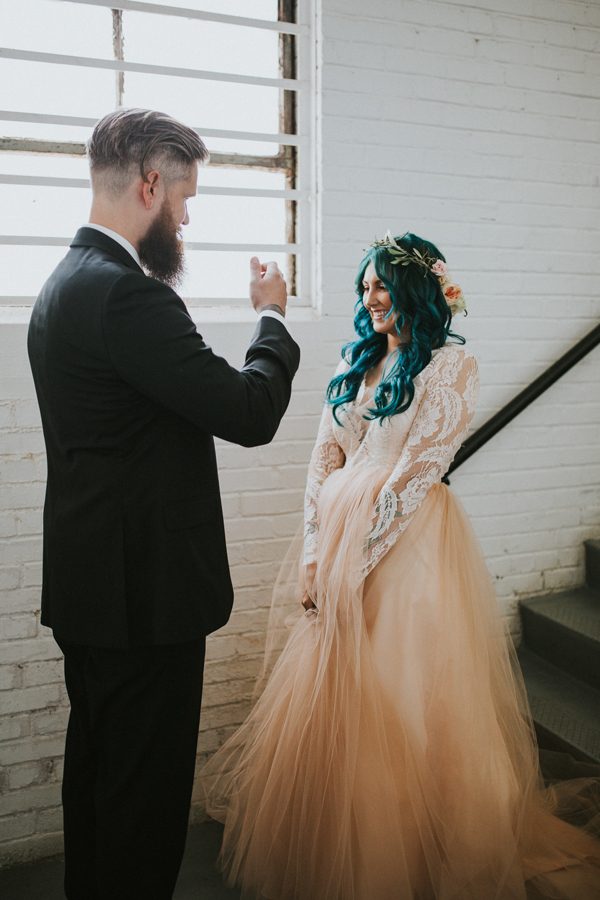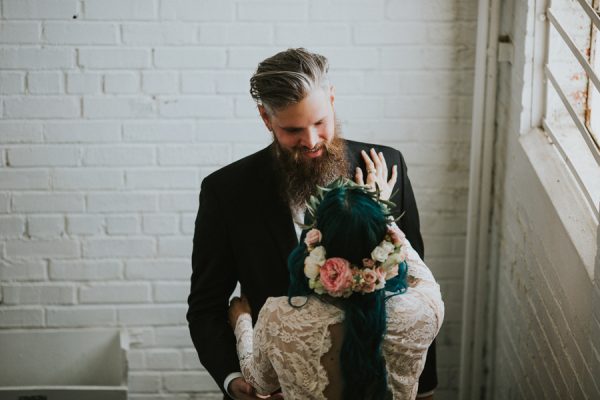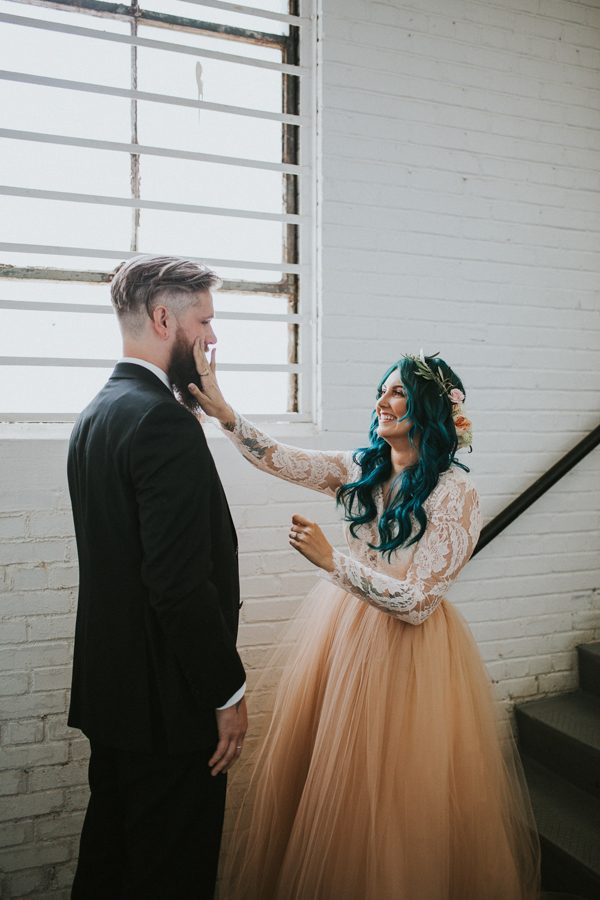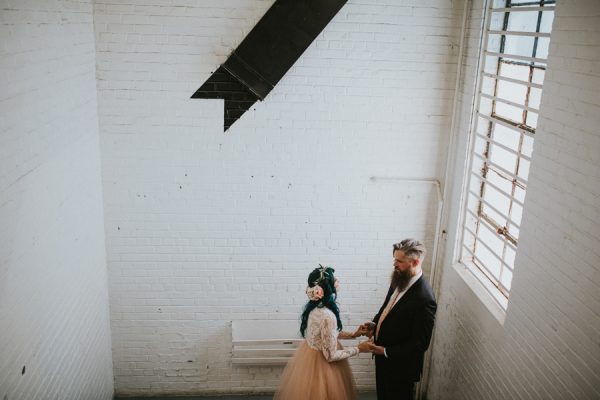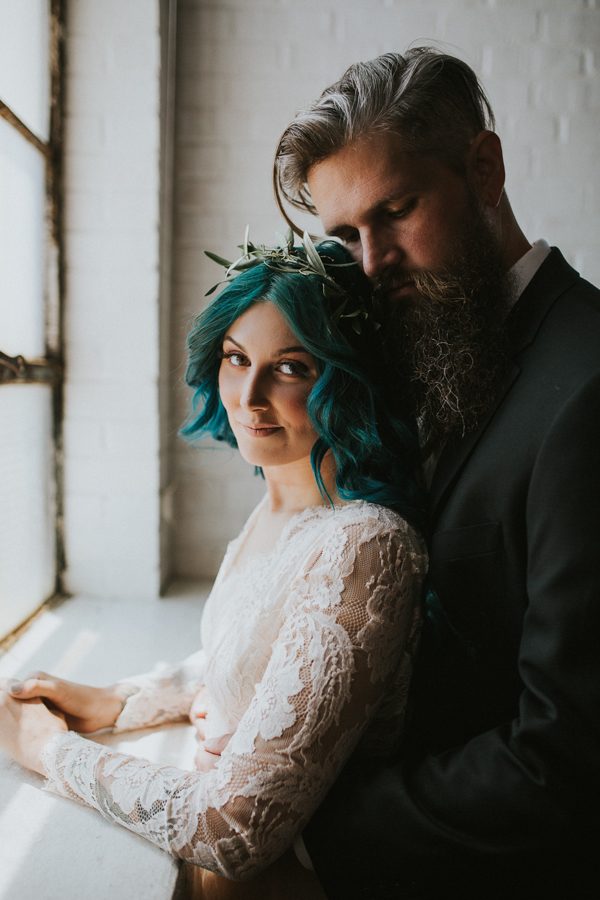 Our photographers were the most important part of planning our wedding. Being that I myself am a photographer, I knew finding the right photographers with the right style was number one priority. After all, photos are all you have left after the big day is over.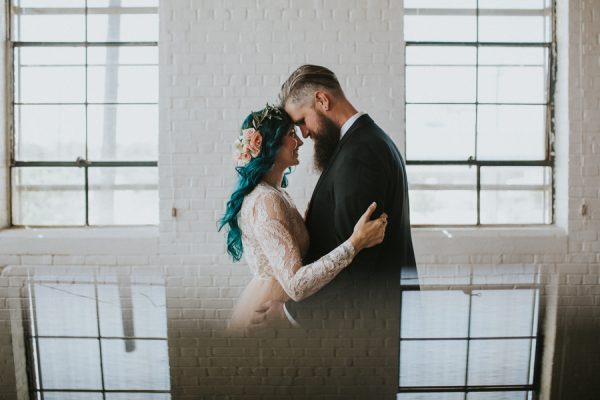 We chose Ambient + Studio because of the beautiful natural light it offered. I knew it would be perfect for photos. It also allowed us to have a blank canvas to work with. We heard about Ambient + Studio through our photographers.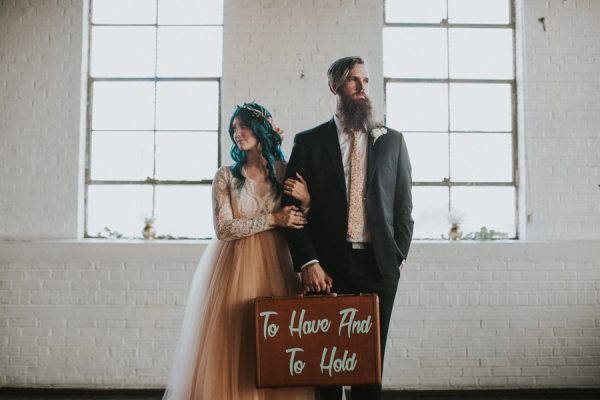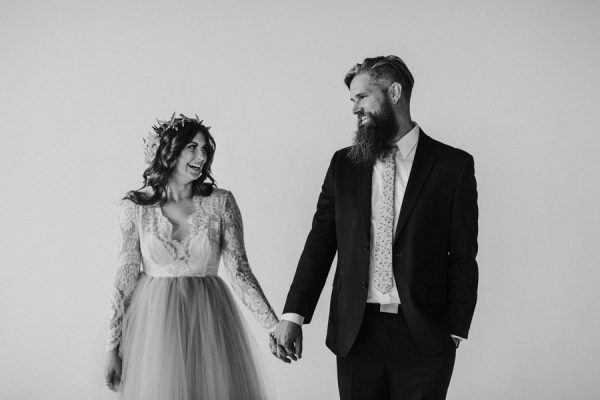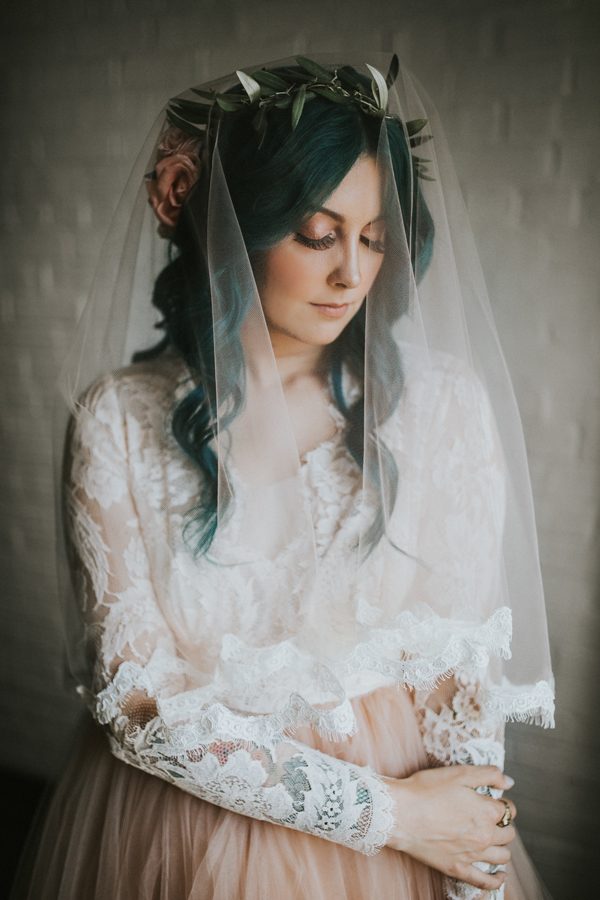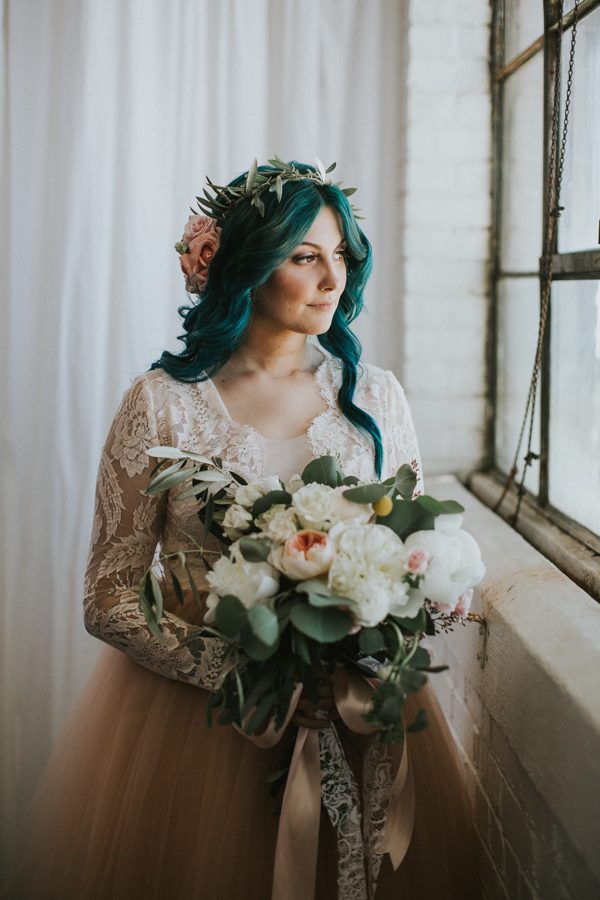 We didn't really have a wedding color theme until I chose my wedding gown which was a dusty rose/peach color by Elizabeth Dye. From there I wanted my bridesmaids to be in neutrals like ivory and champagne. Then we of course had the greenery in our florals from the eucalyptus. My bridesmaids were mismatched, floor length dresses. All three of them were textured with beading or lace. Andy and his groomsmen were in classic black suits. The groomsmen had black skinny ties and Andy had a floral tie.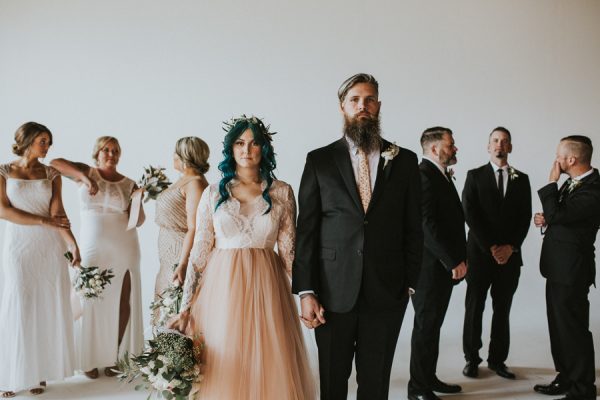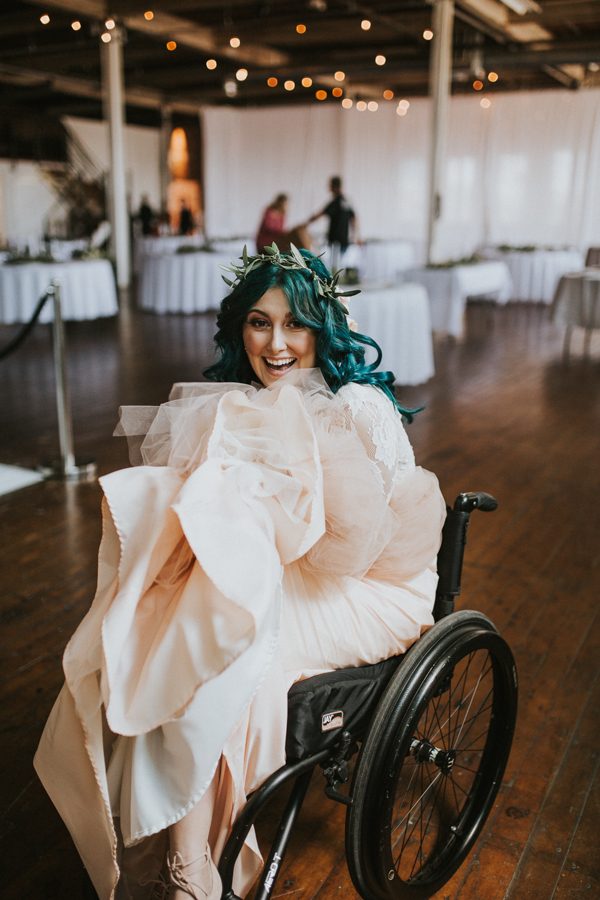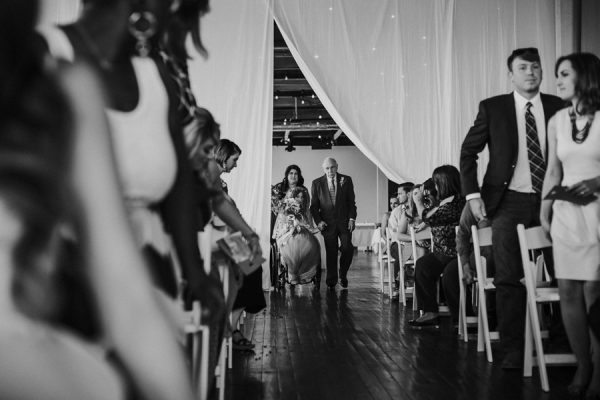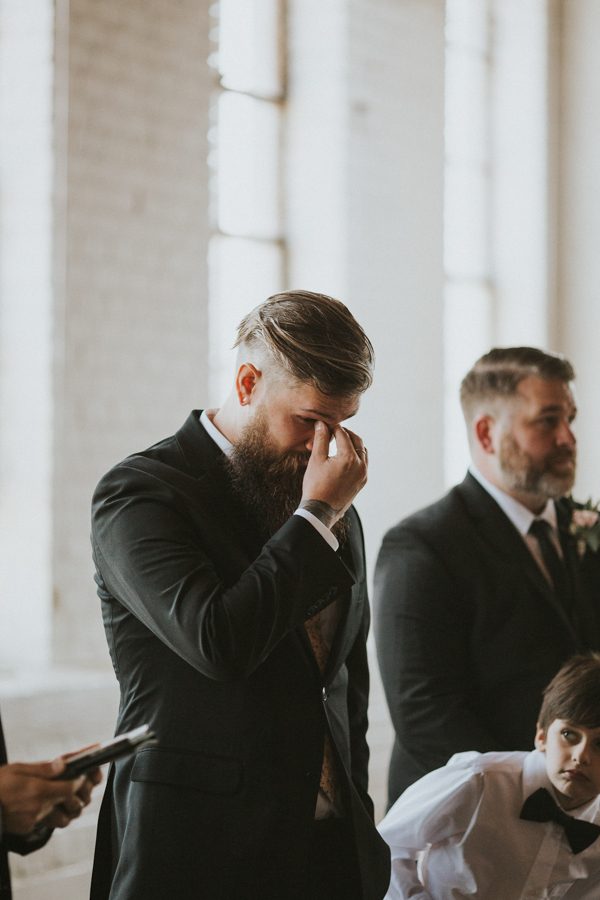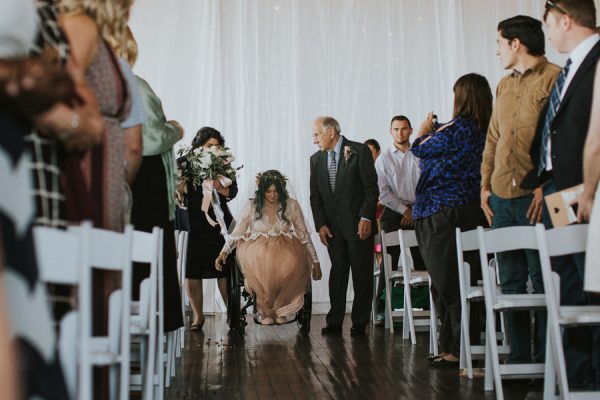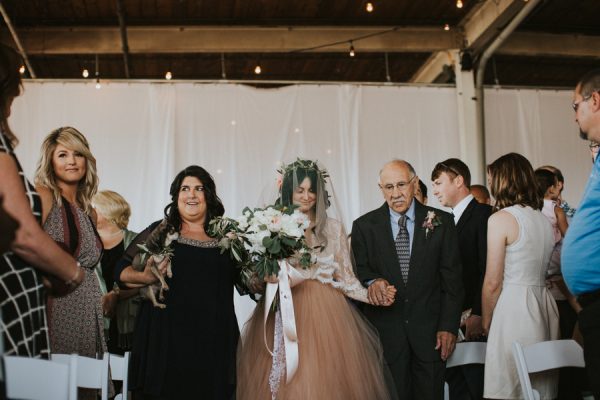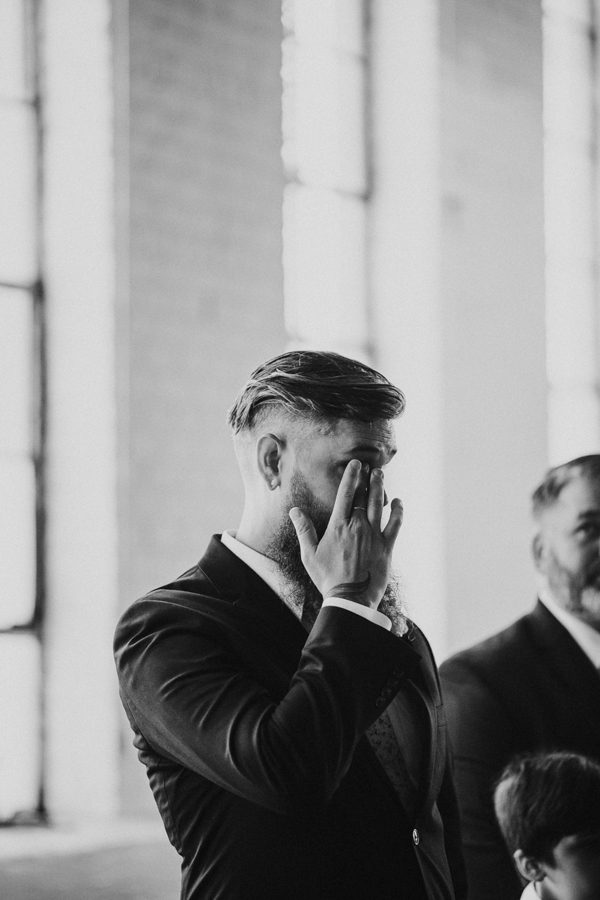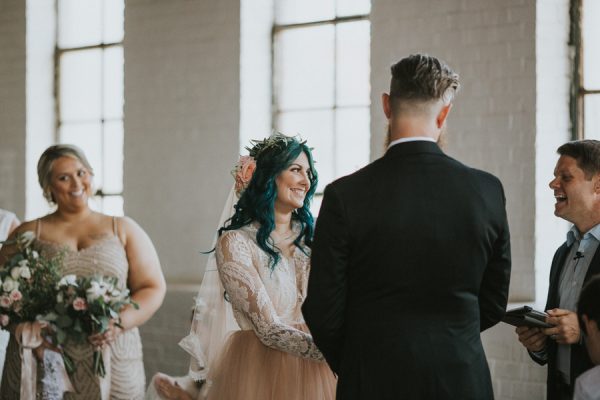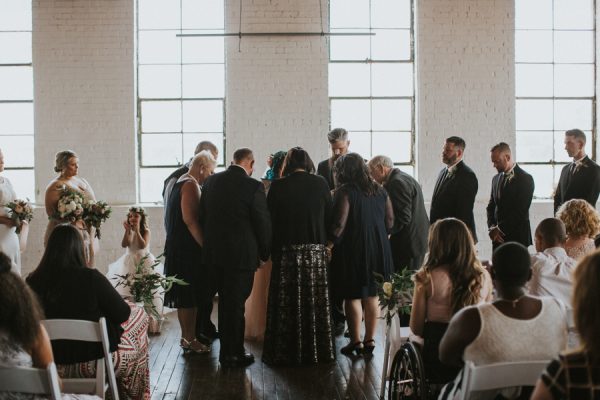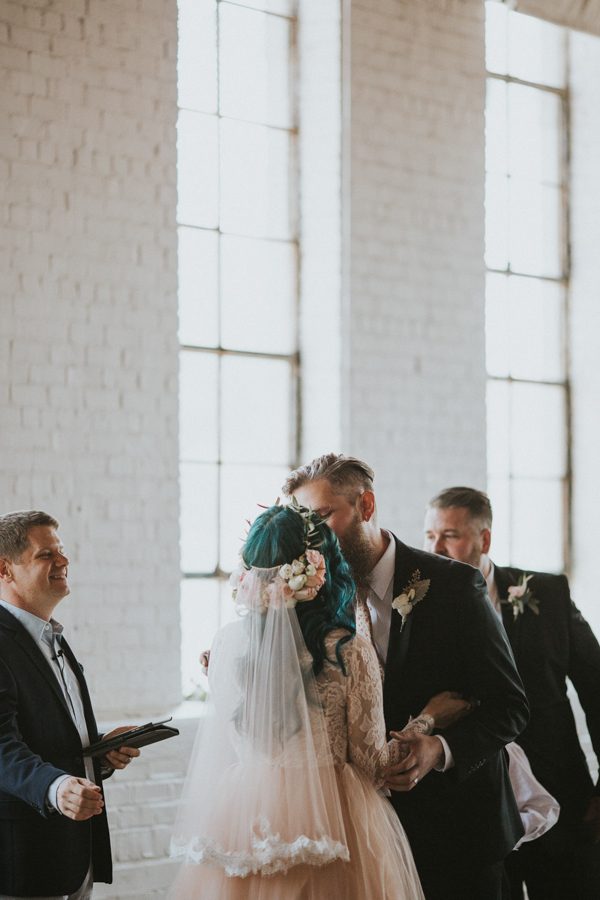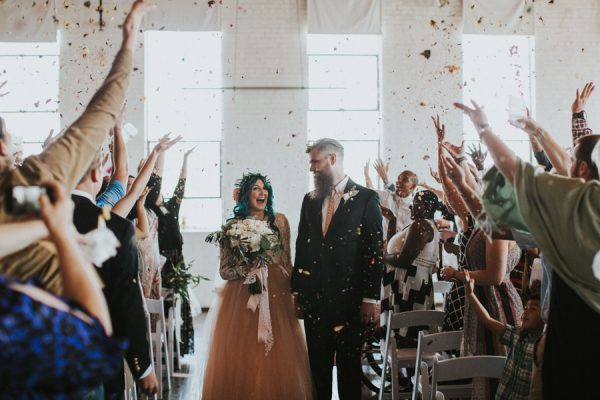 We also DIYed our petal toss packages. We purchased the dried wildflowers and little baggies and floral washi tape through Etsy. Then I purchased a heart hole puncher and card stock from JoAnn's fabric and crafts. Then the night before the wedding my bridesmaids formed an assembly line and put them together.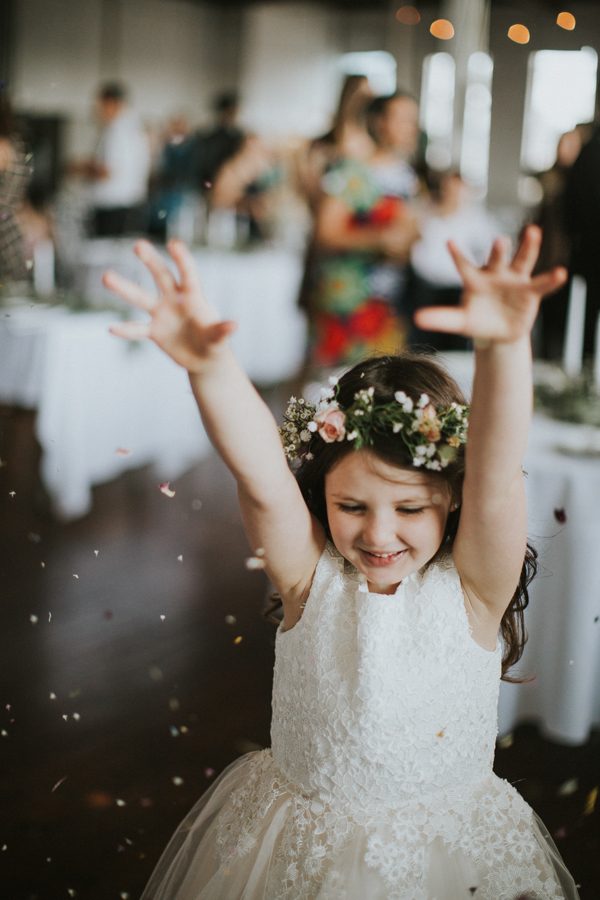 Ask your vendors advice on anything and everything. They have more than likely seen tons of fails and know what works best. Trust them. Also, don't procrastinate. Give yourself the last 2 weeks before your wedding day to just enjoy the waiting!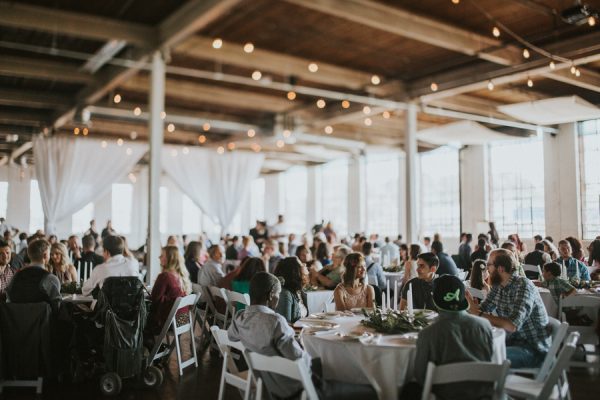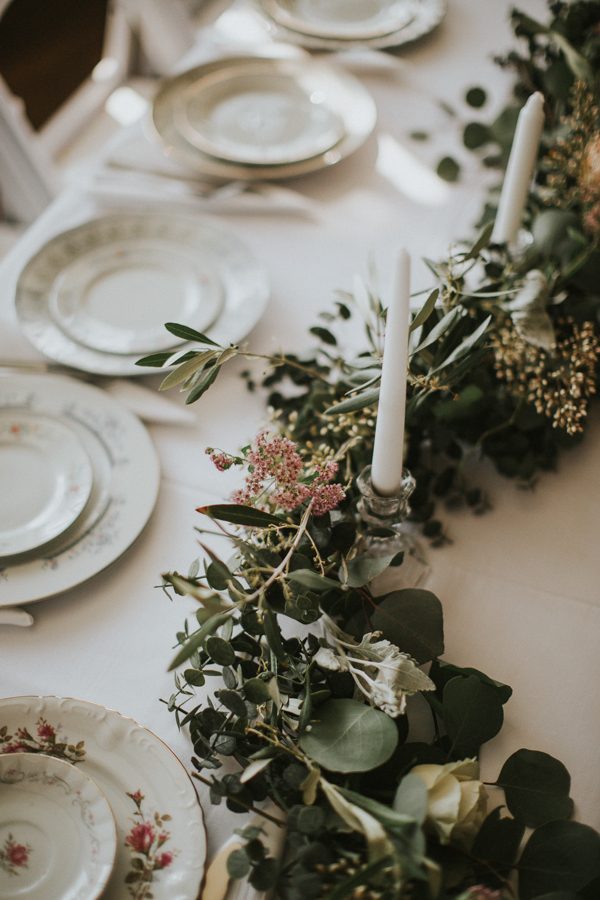 Processional: Aaron Strumpel – Like You
Recessional: Death Cab For Cutie – I Will Follow You Into The Dark
First Dance: Ingrid Michaelson – The Way I Am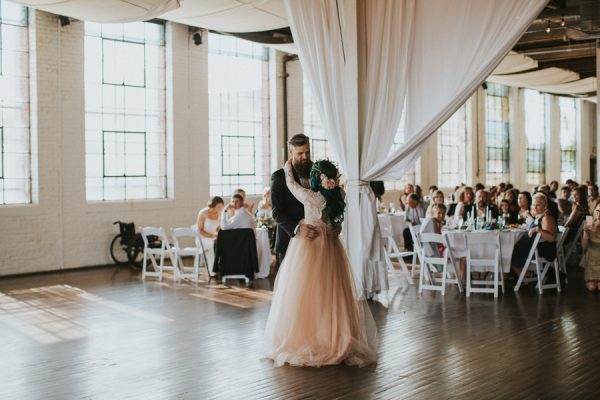 My mom surprised us by hiring Maggie Smith who is a live event painter to paint our first dance. She was the one thing that didn't fit in our budget. So seeing her after the ceremony completely brought me to tears. The painting was absolutely stunning and my guests enjoyed watching her work. She even painted in our 5 pets for us since we are huge animal people.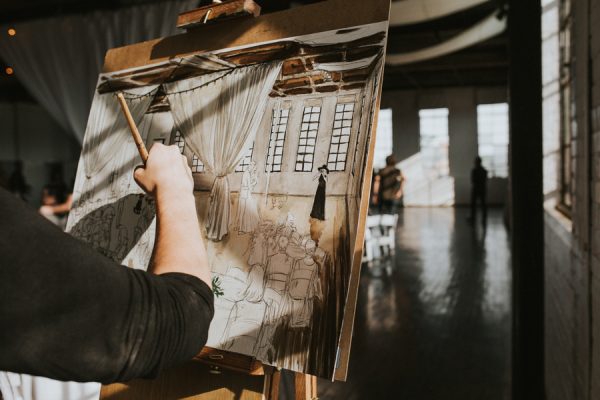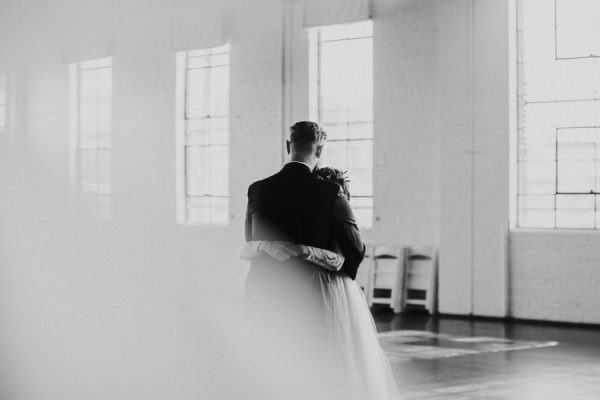 It's hard to choose just one, but I will say that the photographs they took of my grandfather and I are my absolute favorite. I grew up without a father so my grandfather played that role for me. I know that when the day comes that he leaves this earth, I will cherish the memories they captured in those images far above any others.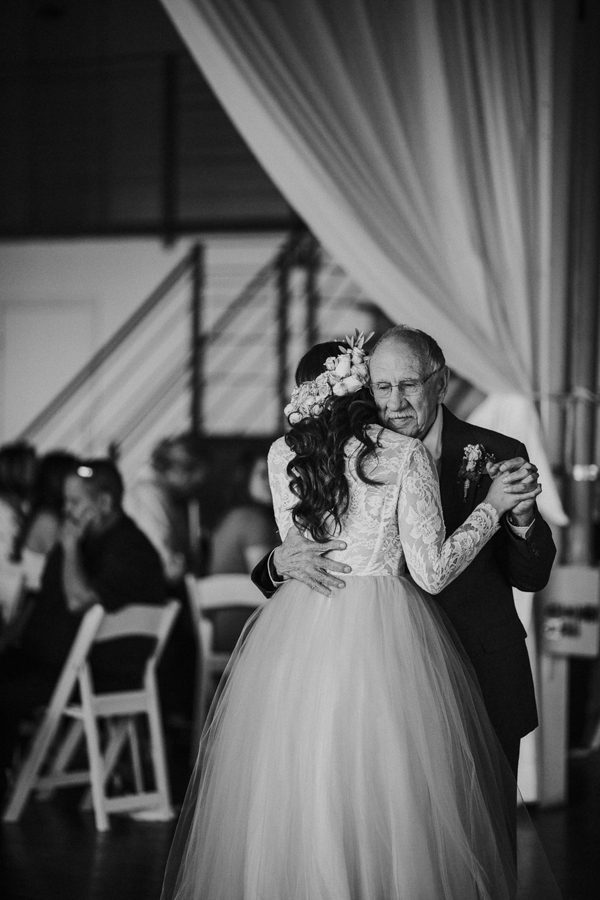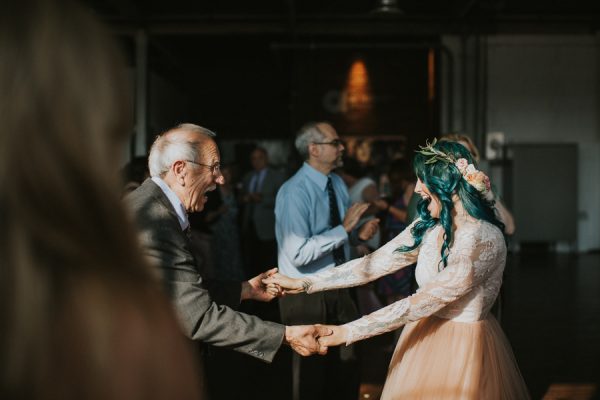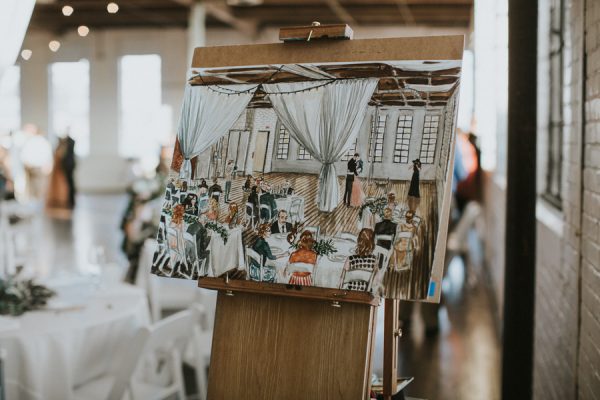 Congratulations to Jaquie and Andy, and a huge thanks to Love Stories by Halie and Alec for sharing this amazing Atlanta wedding with Junebug! Want more Atlanta wedding inspiration? Then you've got to see this timeless Southern wedding at The Estate in Atlanta!