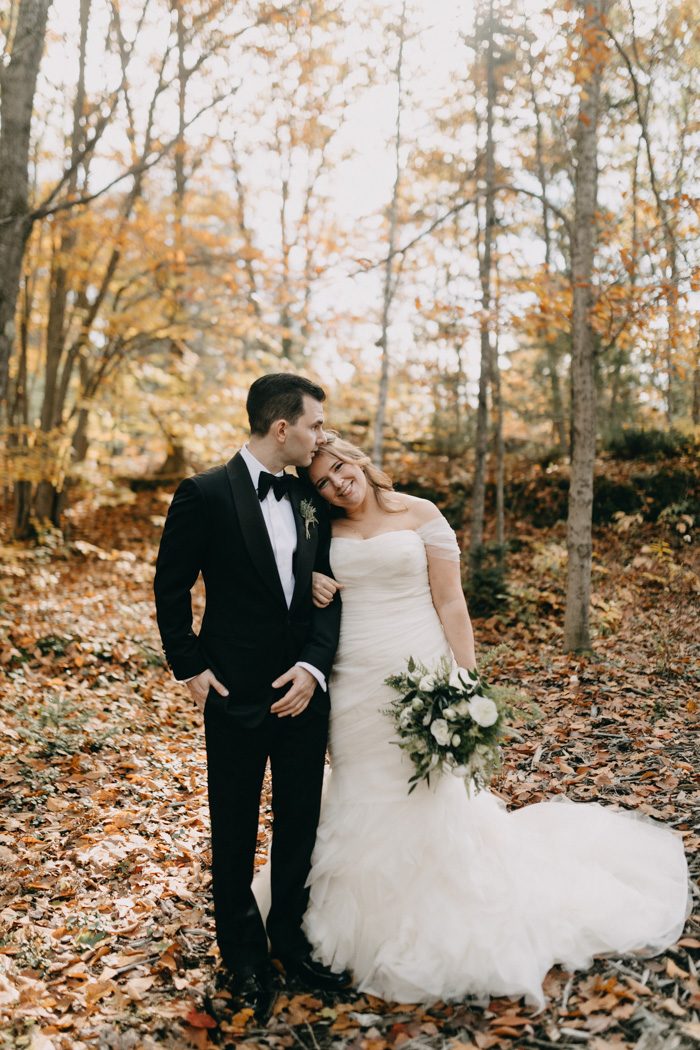 Between the rustic outdoor ceremony, the photo ops in the woods, and the abundance of natural greenery, Jessica and Tyler created an elegant feel with an earthy twist in their wedding at Hidden Pond. Because the couple chose an autumn wedding date, their outdoor ceremony was accented with the yellows, reds, and oranges of nature, which looked gorgeous against their classic sage and white color palette. They also used seasonal artichokes, succulents, mini trees, and white roses designed by F… As in Flowers to bring a rustic feel to their marquee reception. Although there was a classic feel, this wedding was anything but ordinary and included both a live painter and a surprise dance performance! We simply can't get enough of the unexpected details and romantic moments that Emily Delamater Photography captured of this beautiful autumn wedding in Maine!
The Couple:
Jessica and Tyler
The Wedding:
Hidden Pond, Kennebunkport, Maine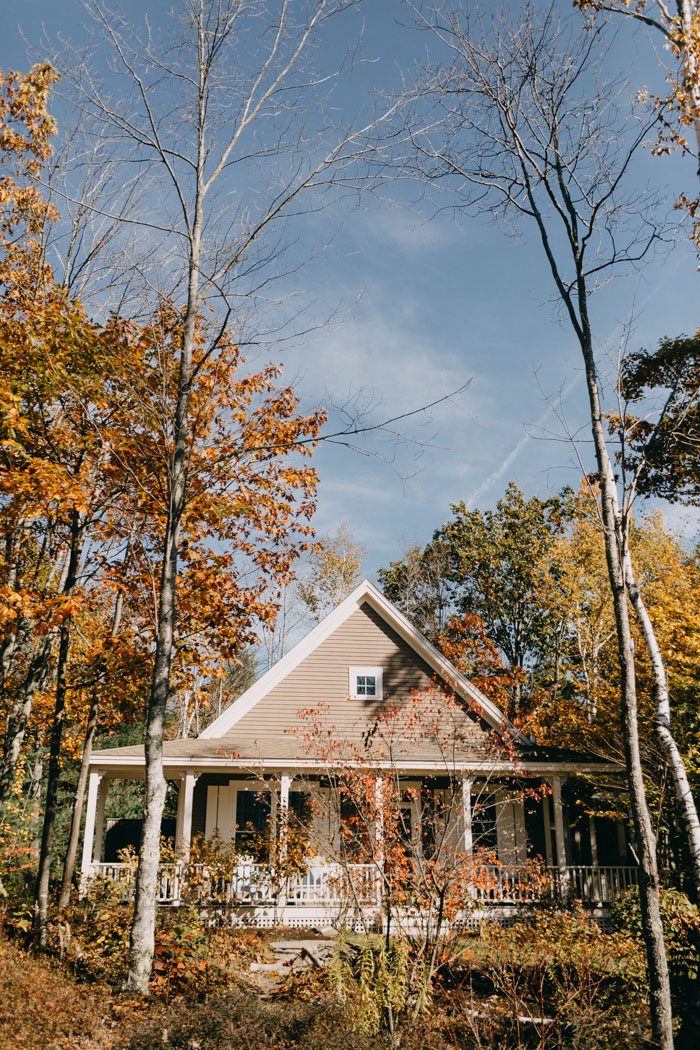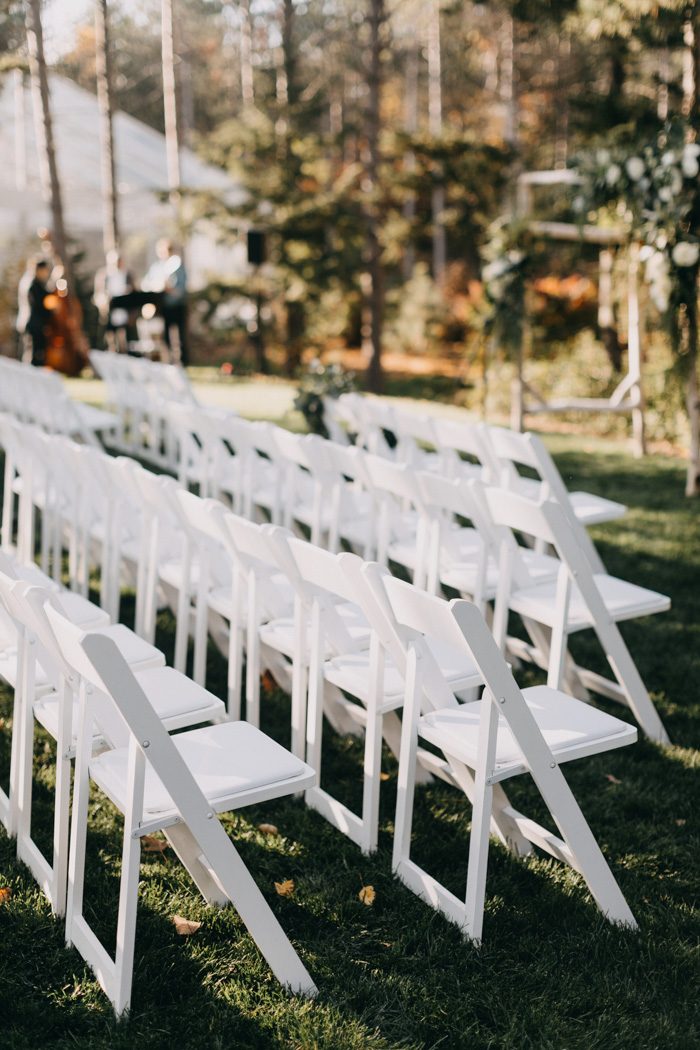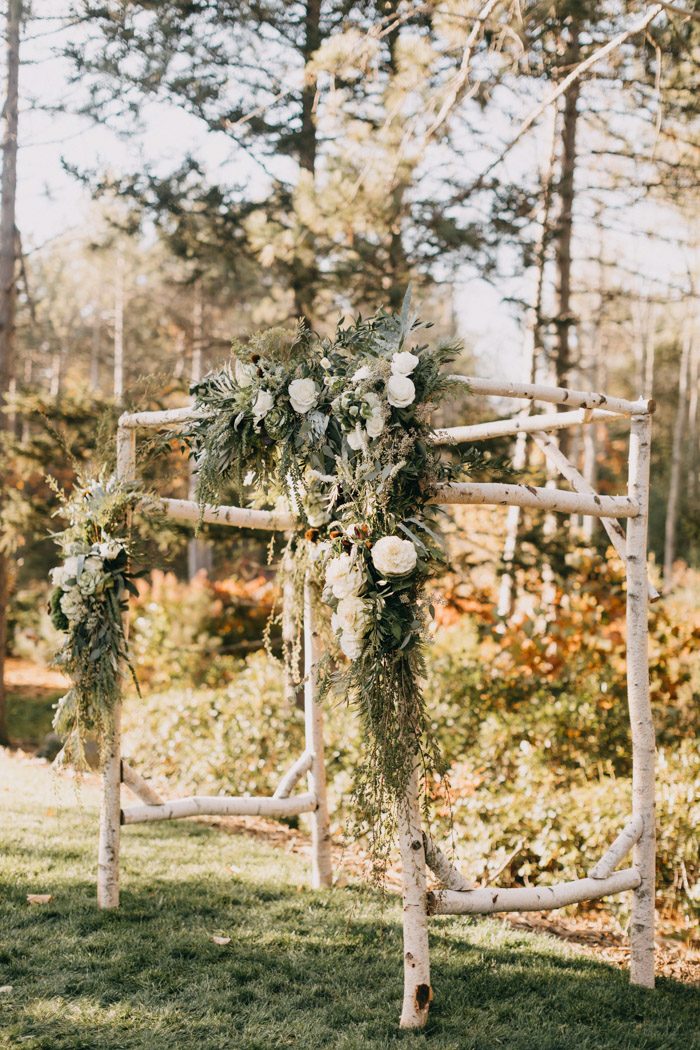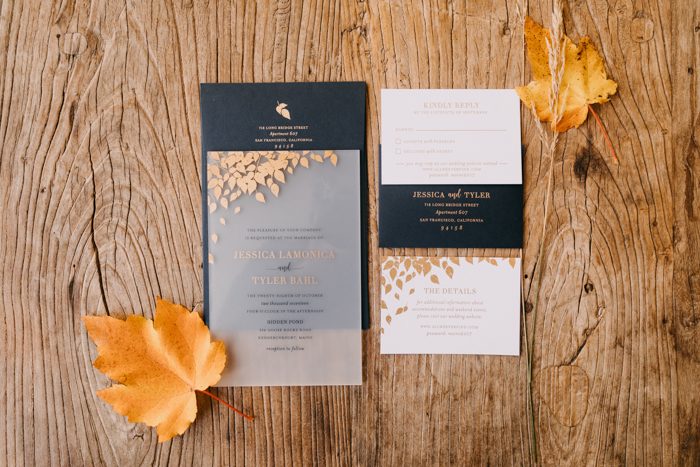 The most important thing for us was bringing together our amazing families and friends. We celebrated 15 years together at the time of our wedding and along the way, we have developed so many lifelong relationships and friendships. We wanted to celebrate everyone that has been there throughout the years to support us and our life together. The best part of the weekend was watching everyone come together and celebrate with us.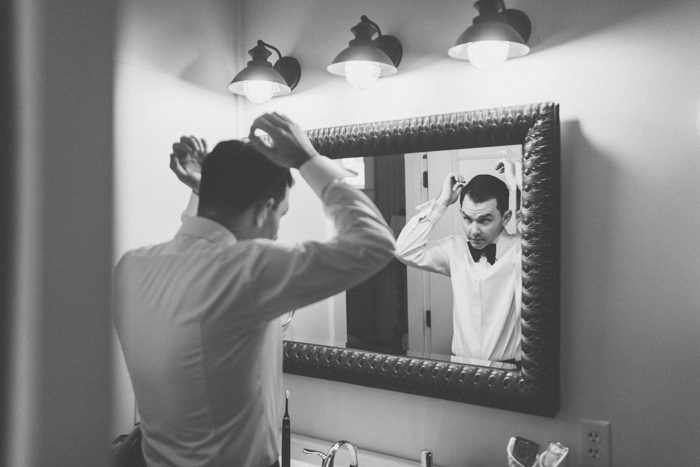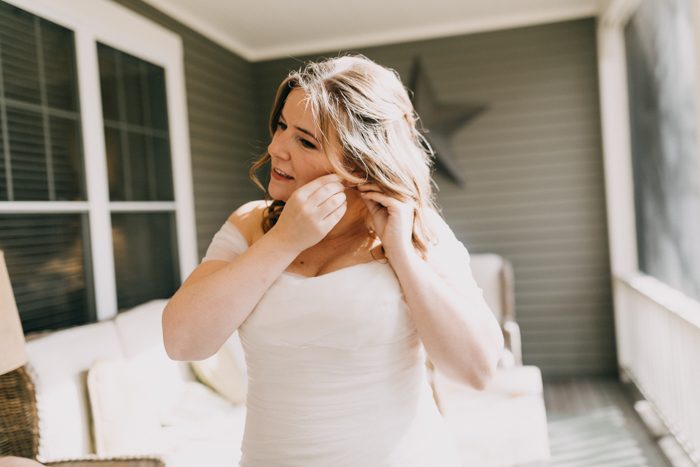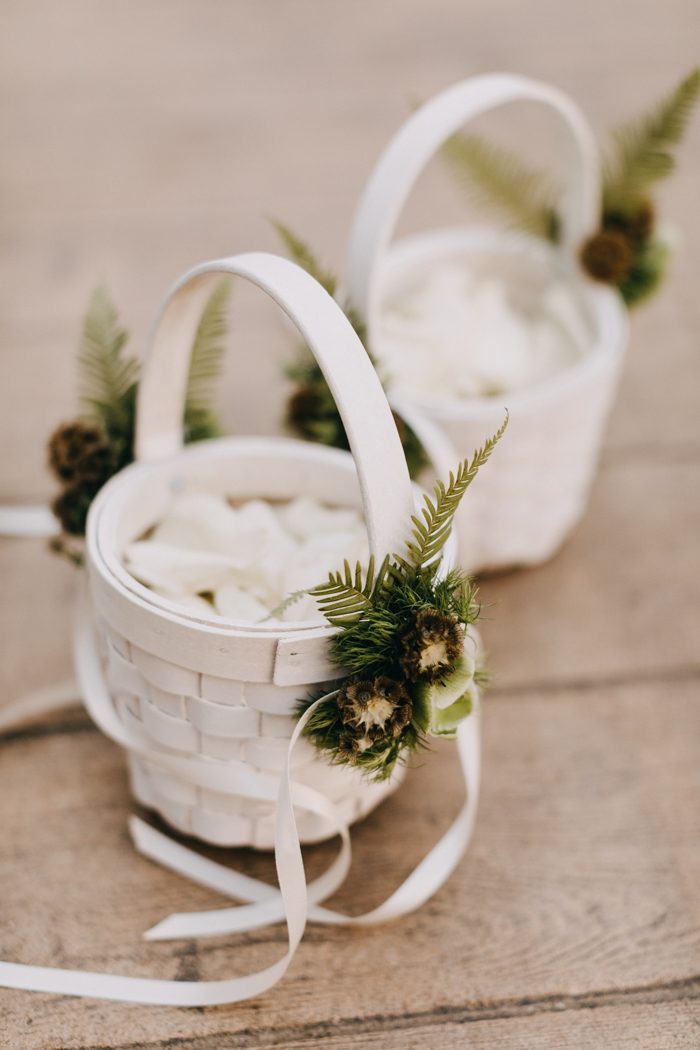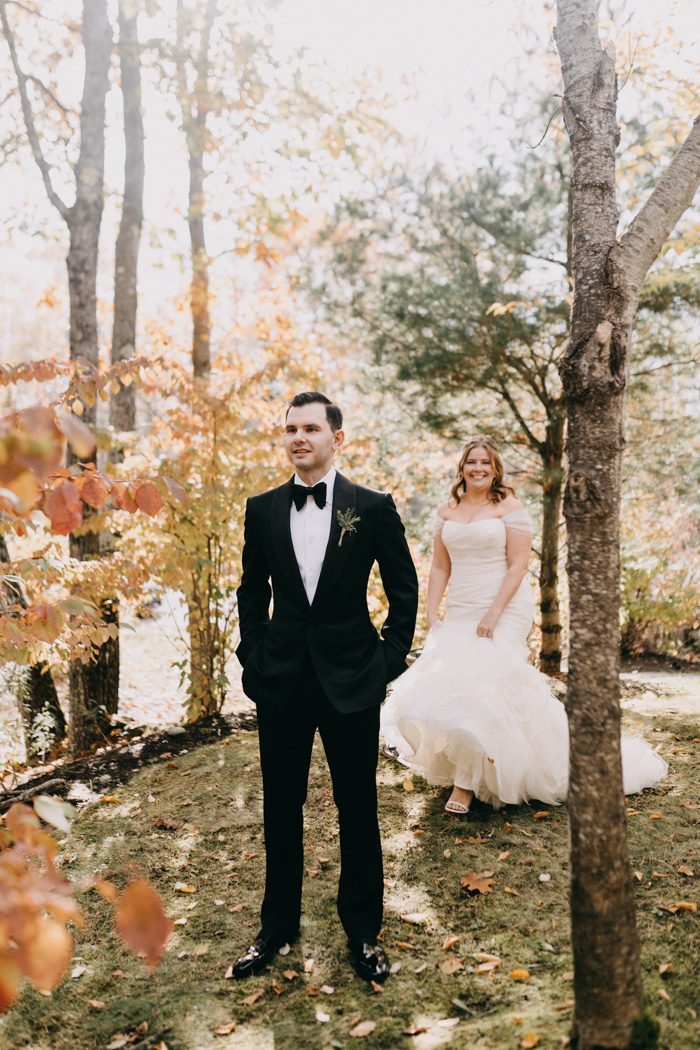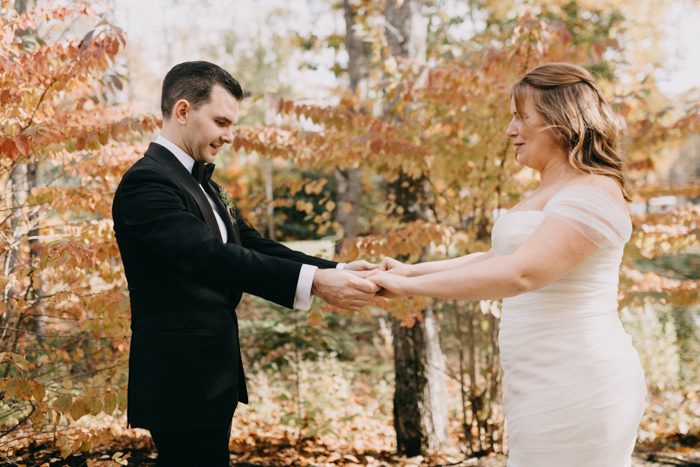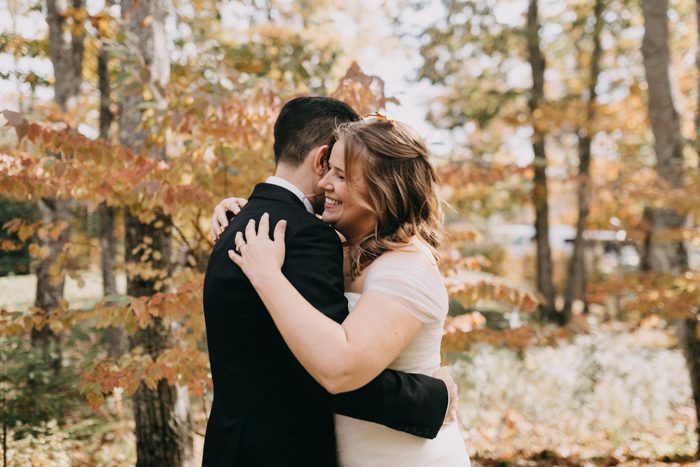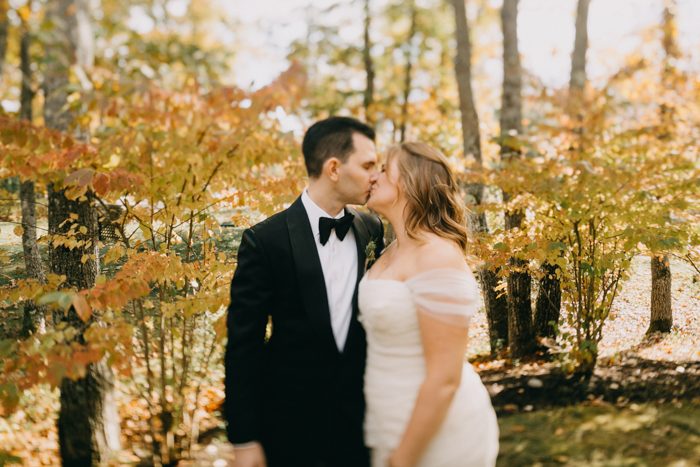 Personalizing the ceremony was really important to us. We asked our very close friends to officiate the ceremony. They included personal stories of our travels together and really put so much thought into it. We were so honored that they would be part of our special day and we couldn't think of anything better than having them share it with us.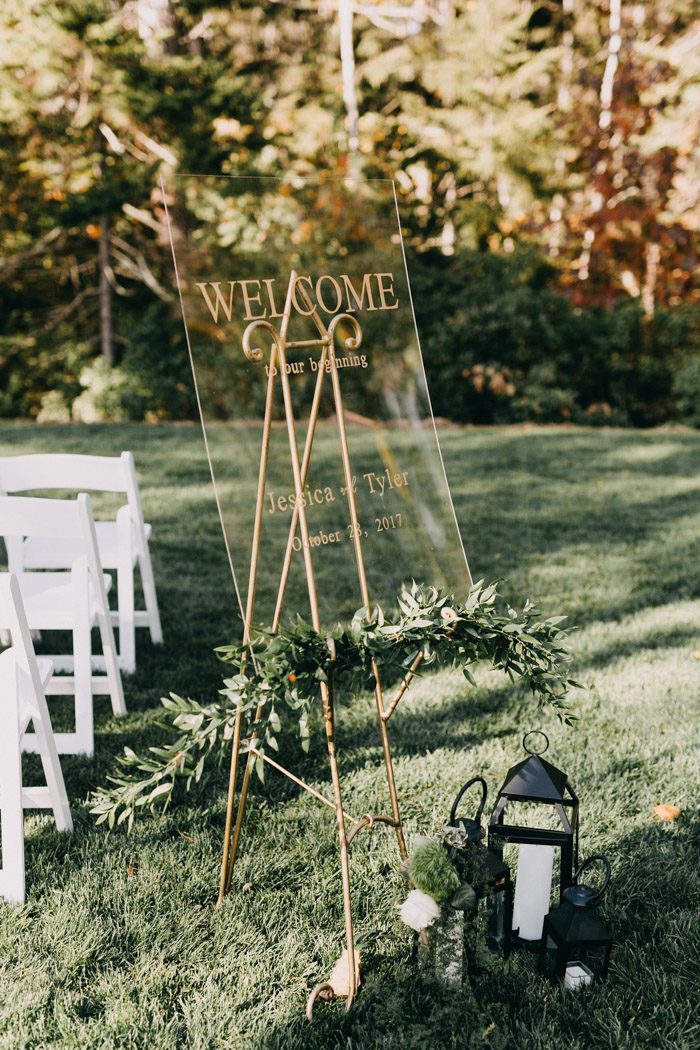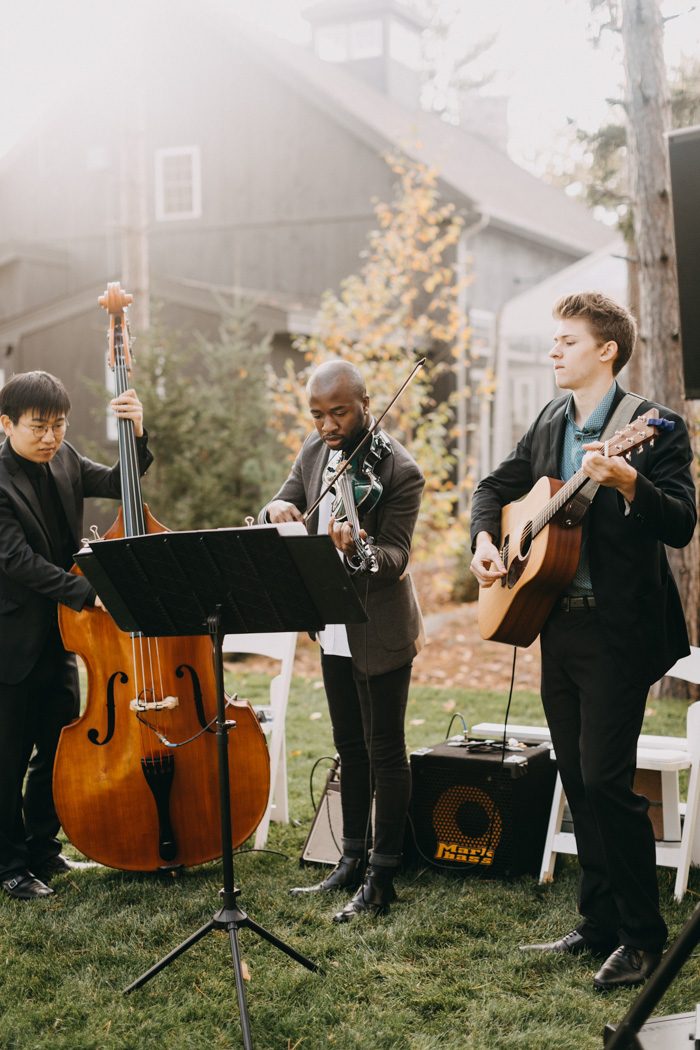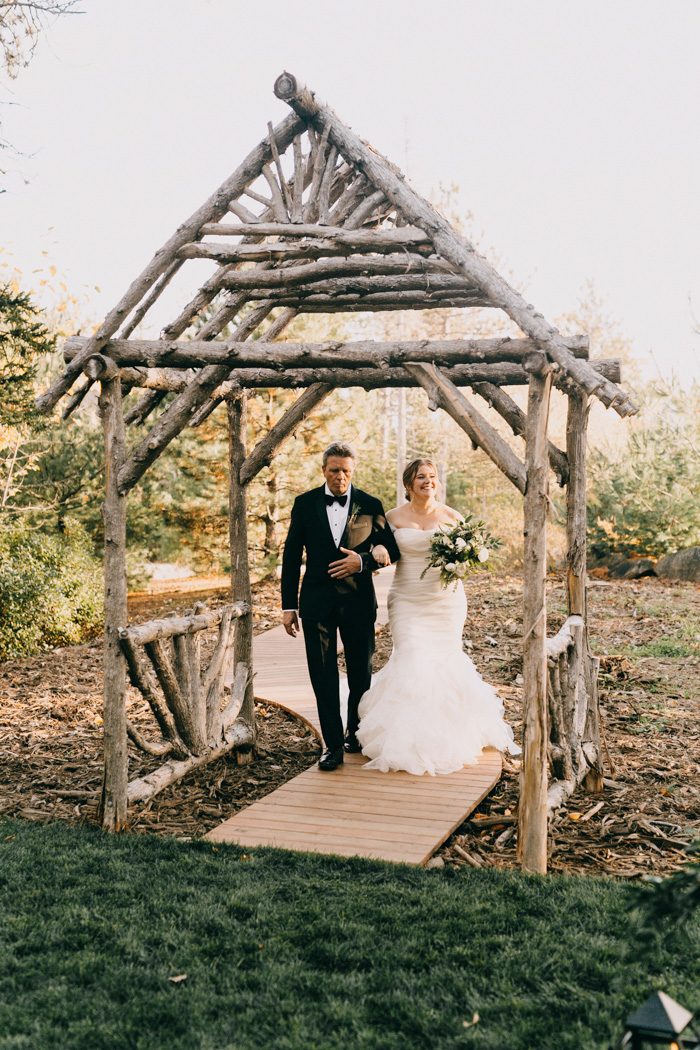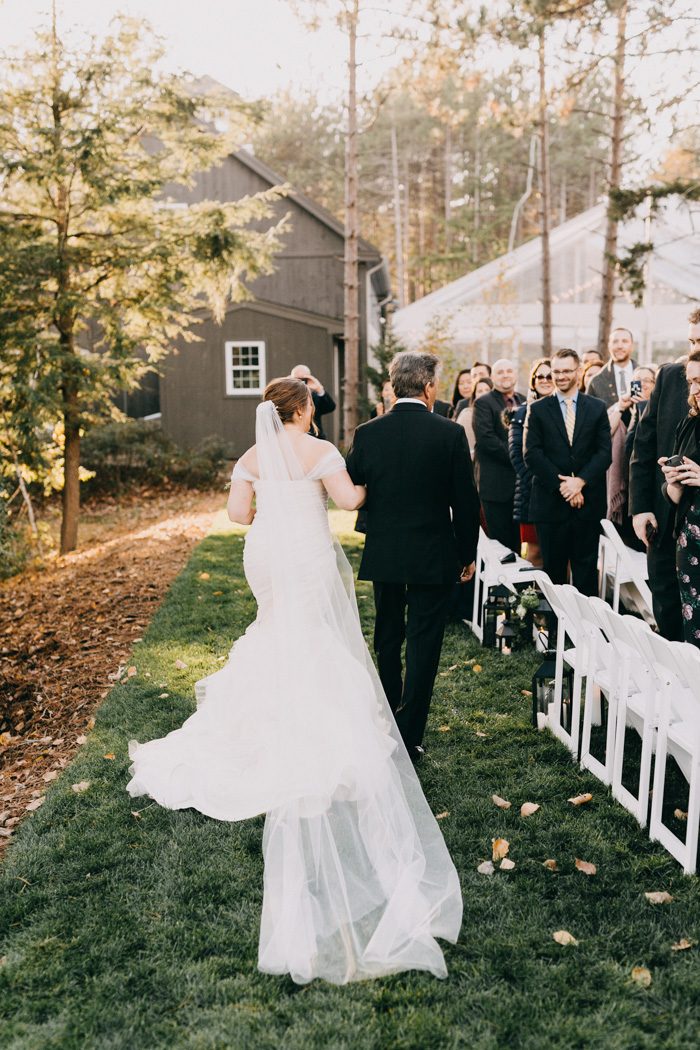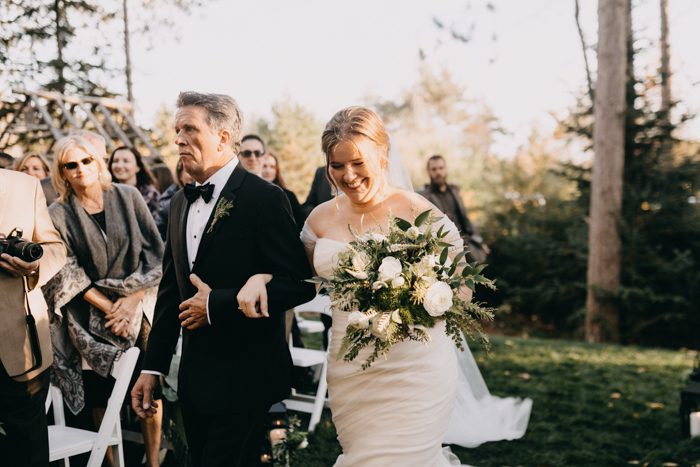 As a way of including my mom, our wedding planner saved a seat for her in the front row. We had a carnation bouquet in purple (her favorite) and we draped the chair with greenery in her memory. Seeing that empty chair was so bittersweet for me, but we're so happy we included her.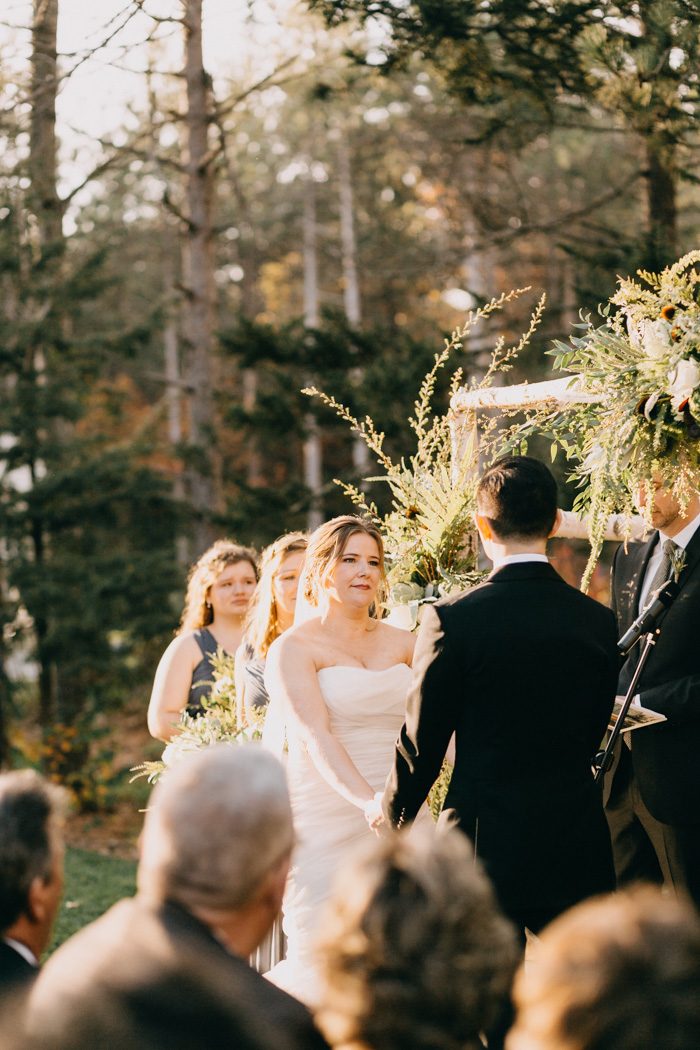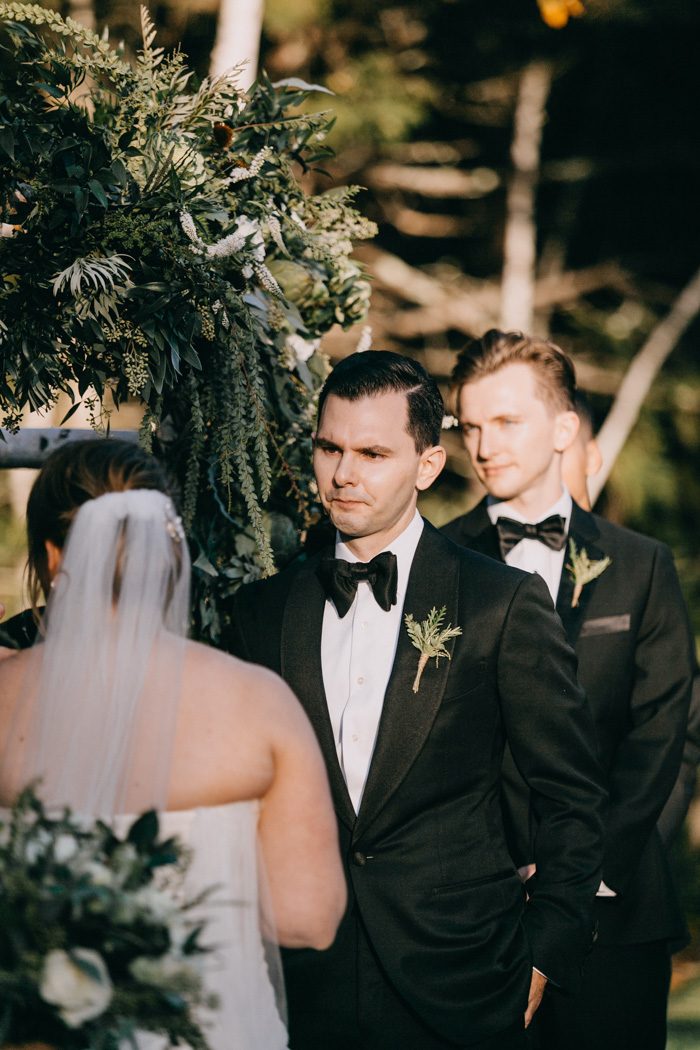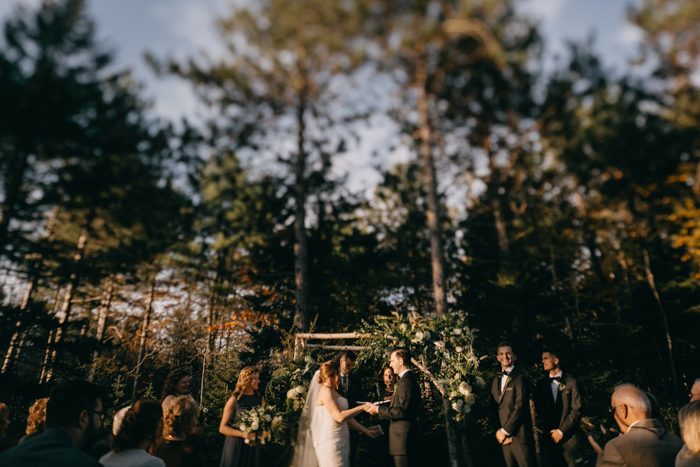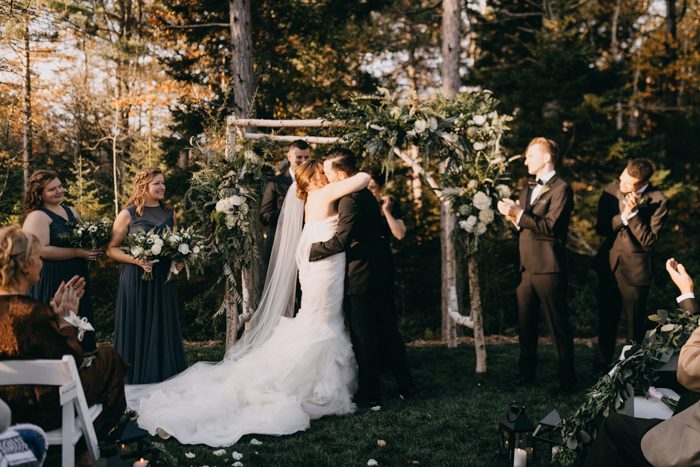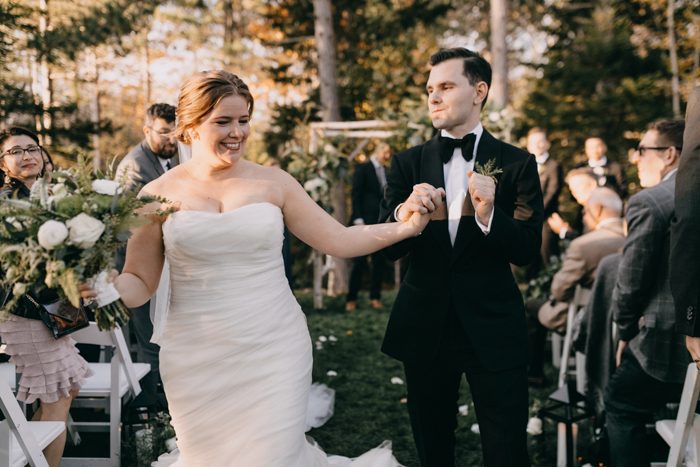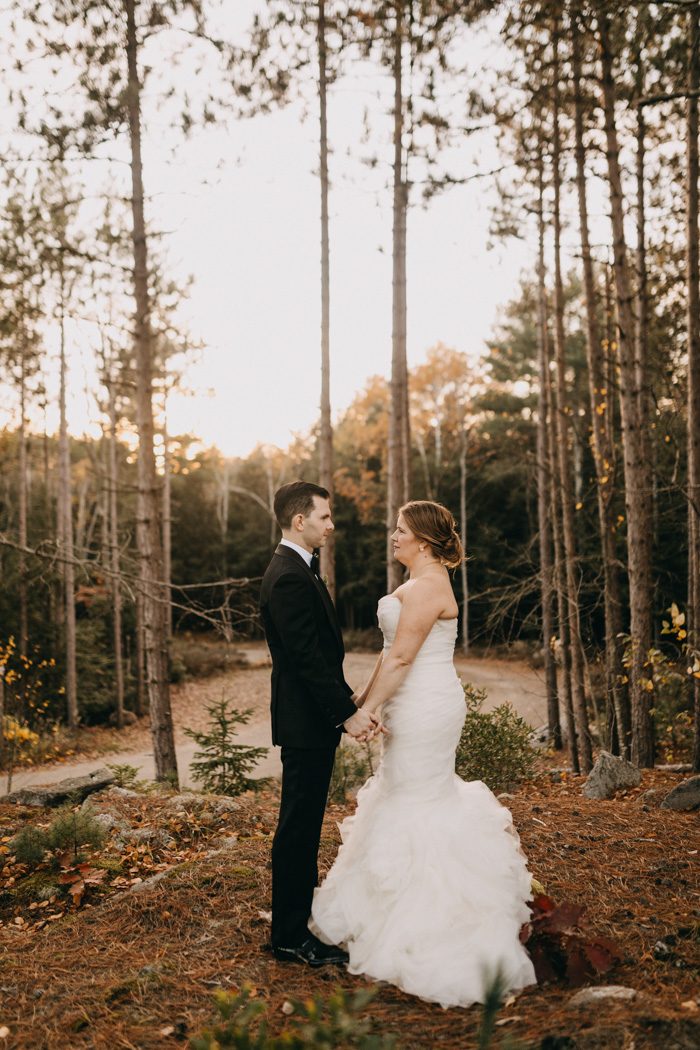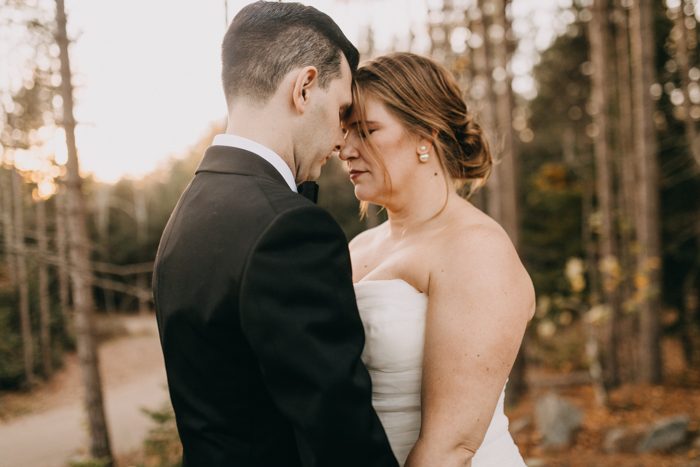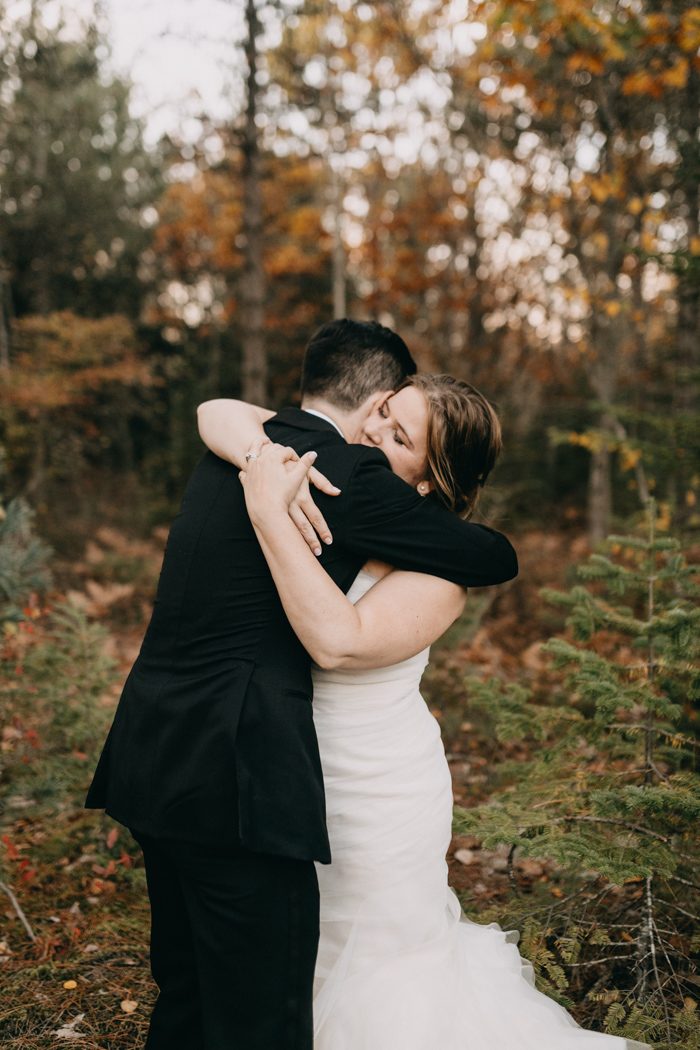 For as long as I can remember, I always wanted to wear a Vera Wang wedding dress. In fact, in 2011 (long before we were engaged), I emailed my mom and sister a picture of a dress that I loved from Vera's site, but never really thought about it after that.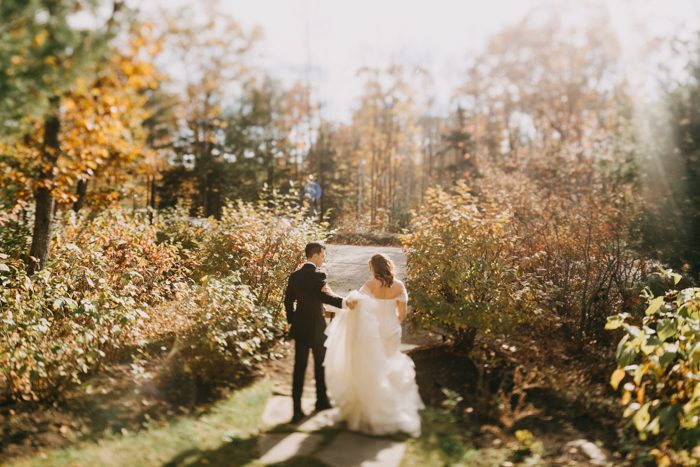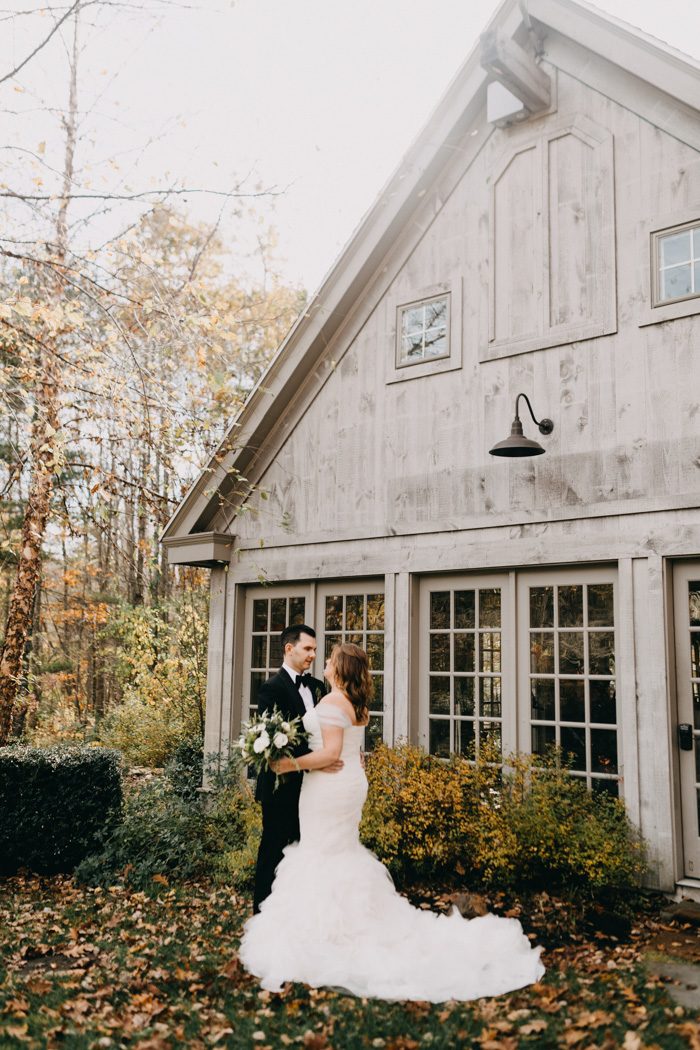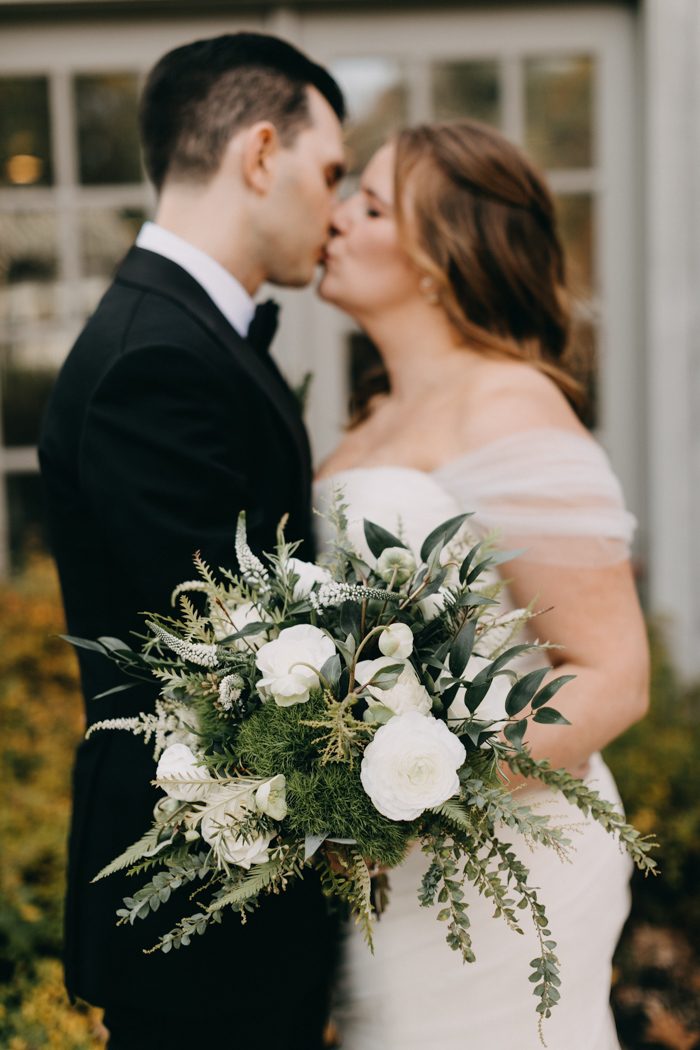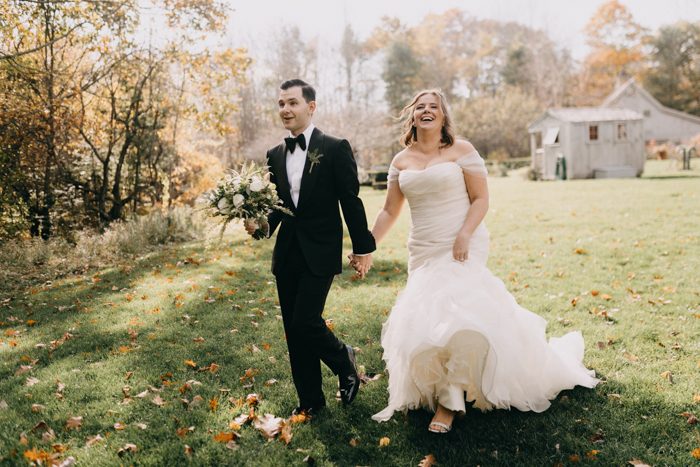 Fast forward 6 years later, I was planning our wedding and I visited almost every boutique in San Francisco except Vera Wang. I didn't know if they made that dress anymore and I wasn't sure how her dresses would look on me. I was about to purchase another dress at a local boutique when I decided to book a last minute appointment at Vera Wang. At least if I didn't find my dress there, I could say that I had the experience of going.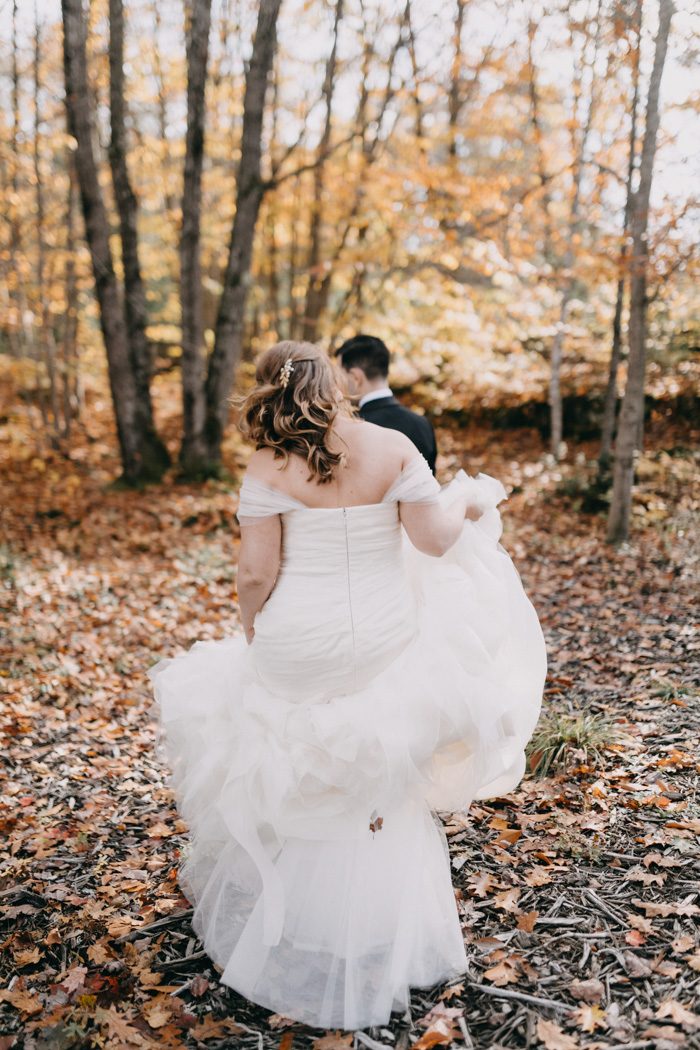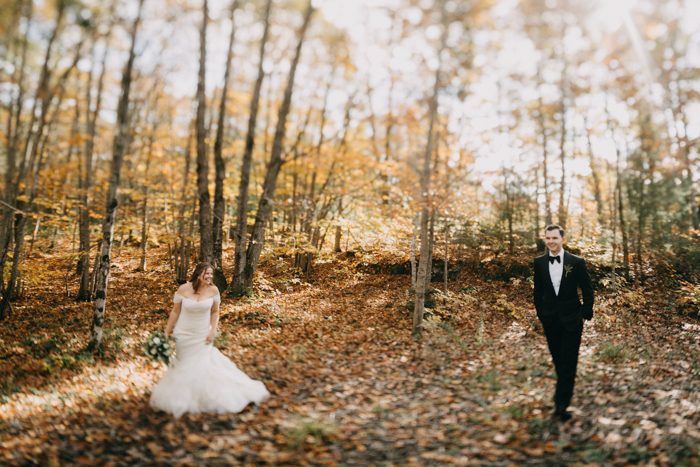 When I walked in, there was a dress that instantly caught my attention, so I asked to try it on. I instantly fell in love. I even video chatted with my sister to show her the dress and she loved it too. It was at that point that I remembered the wedding dress I showed my mom from 2011 and I pulled up a copy of the picture on my phone and showed a picture to the sales associate. The wedding dress that I tried on in the store was the same dress I showed my mom years earlier! I knew it was a sign and this was my dress. It was a really special way of including my mom on my special day without her being there.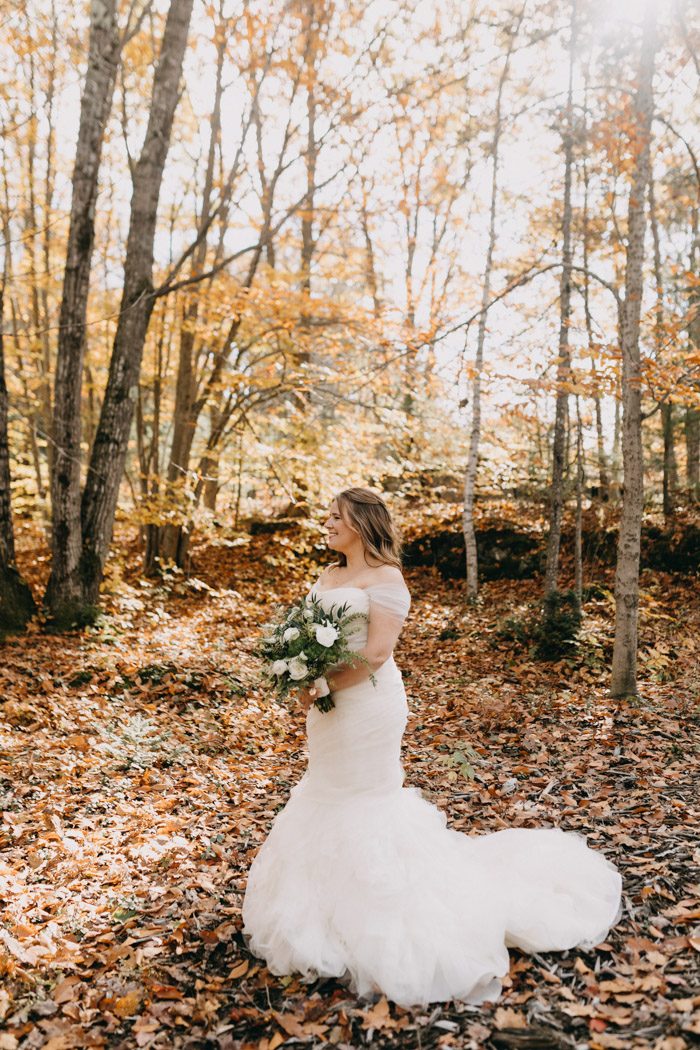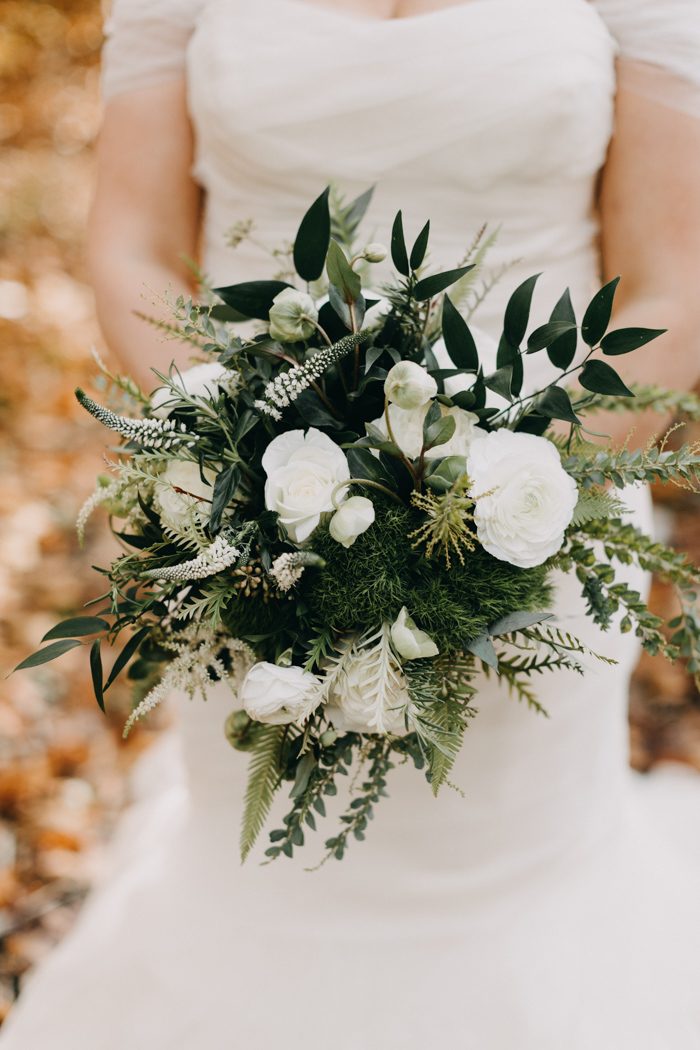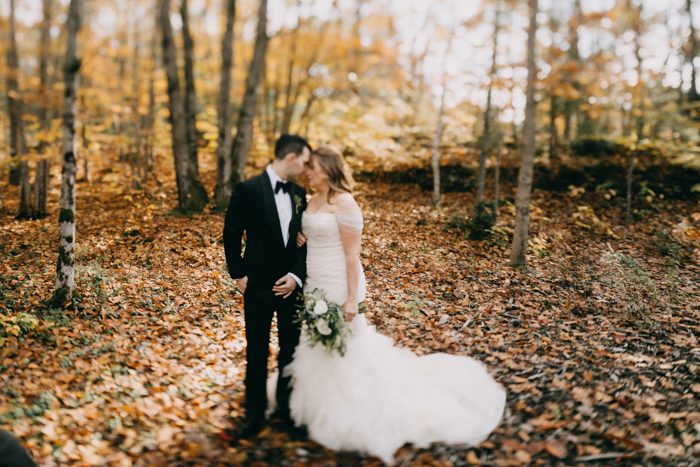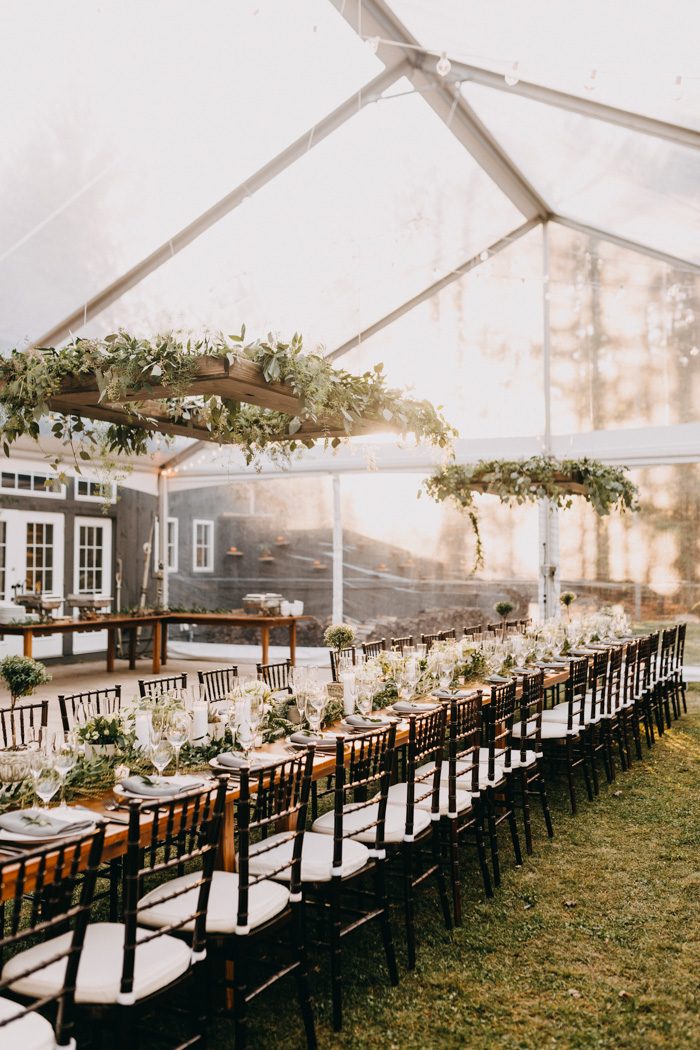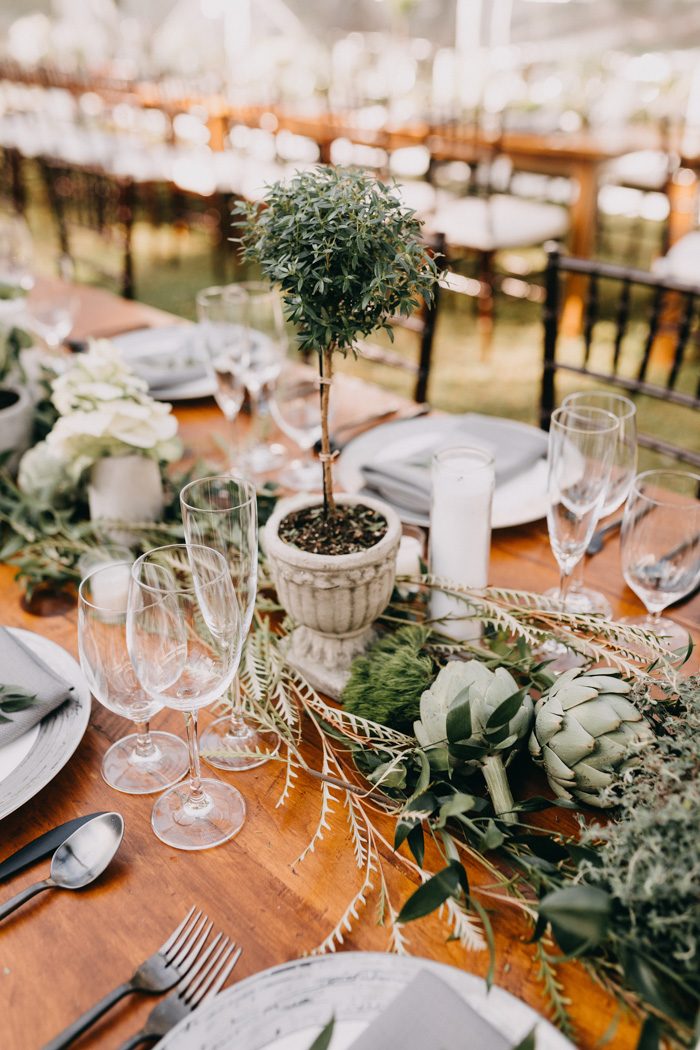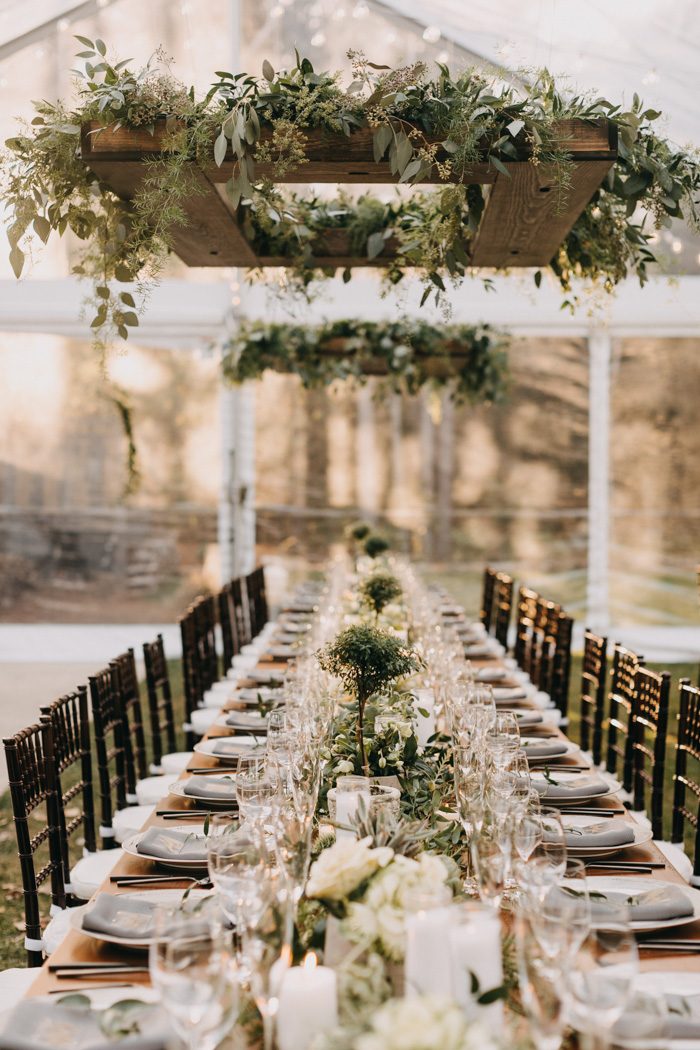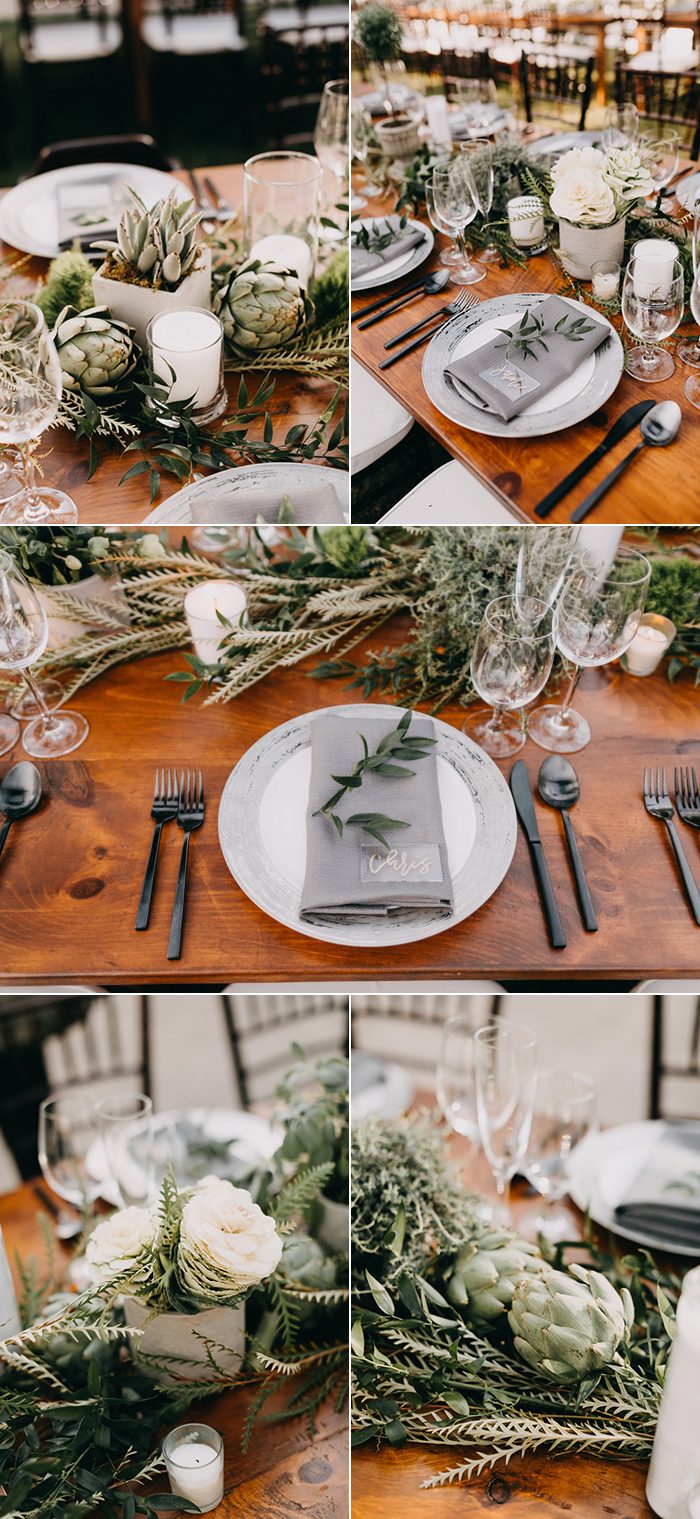 Because we got married in Maine, lobster had to be on the menu. We upgraded a traditional lobster bake with roasted potatoes, corn salad, broccoli kale salad, Meyer lemon roasted chicken, vegetarian paella, New England clam chowder and butternut squash bisque. For the cocktail hour, we had a raw bar, cheese display, and some passed hors-d'oeuvres. For dessert, we had a three-tiered cake, but we also had glazed apple cider donuts, blueberry tarts, and pumpkin rolls. Everything was delicious!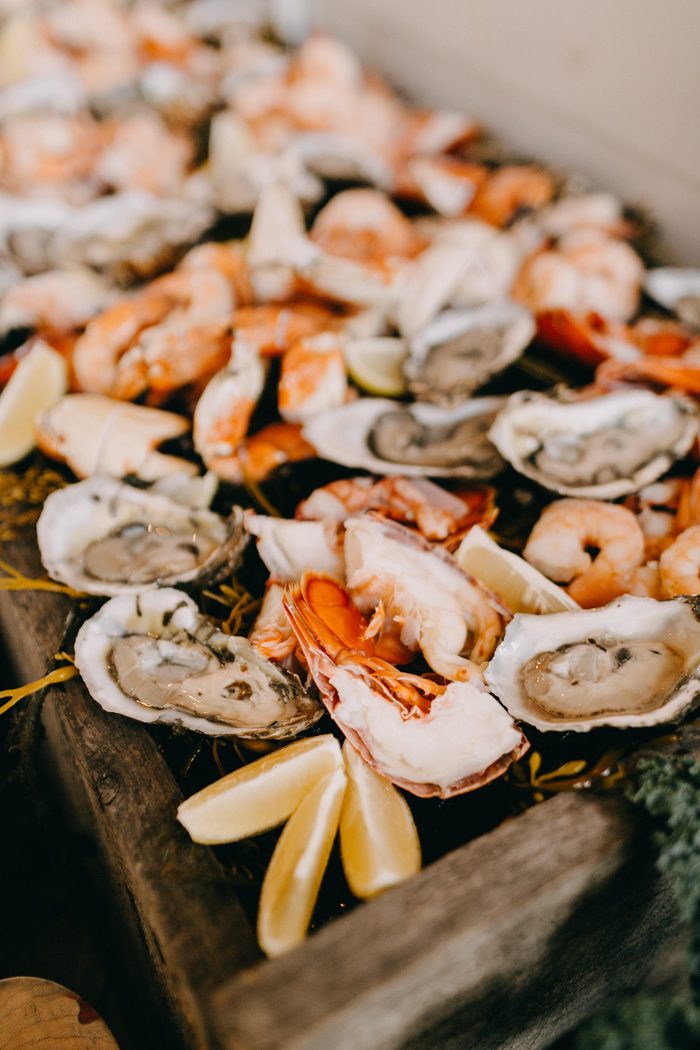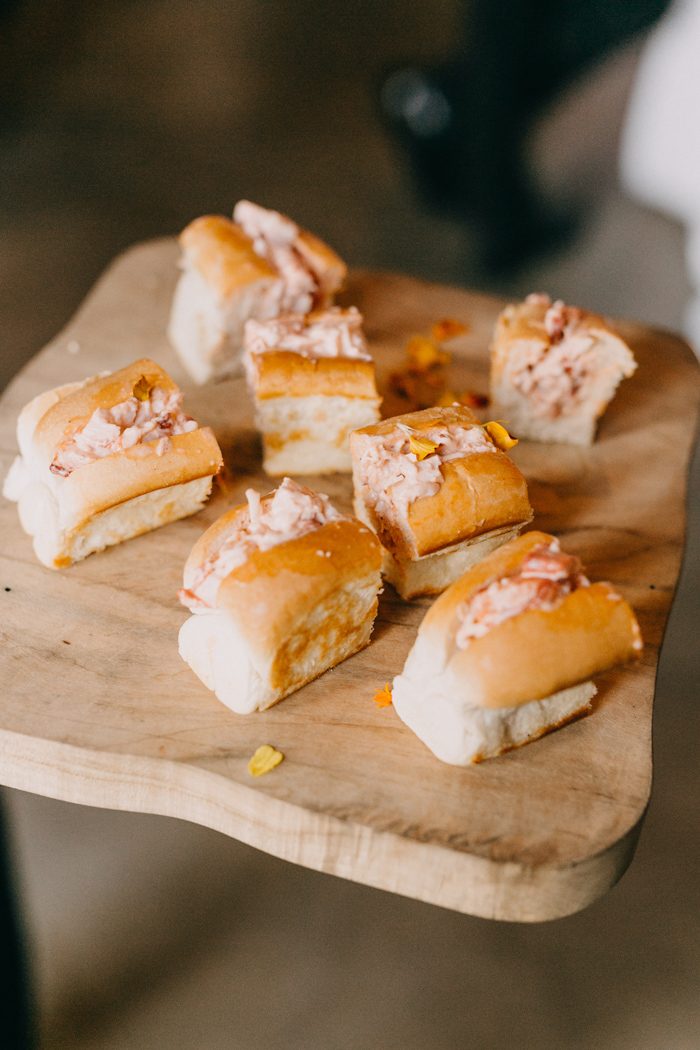 We hired a live event painter for the reception. Everyone would walk by the painter and see her capturing the evening. It was such a treat.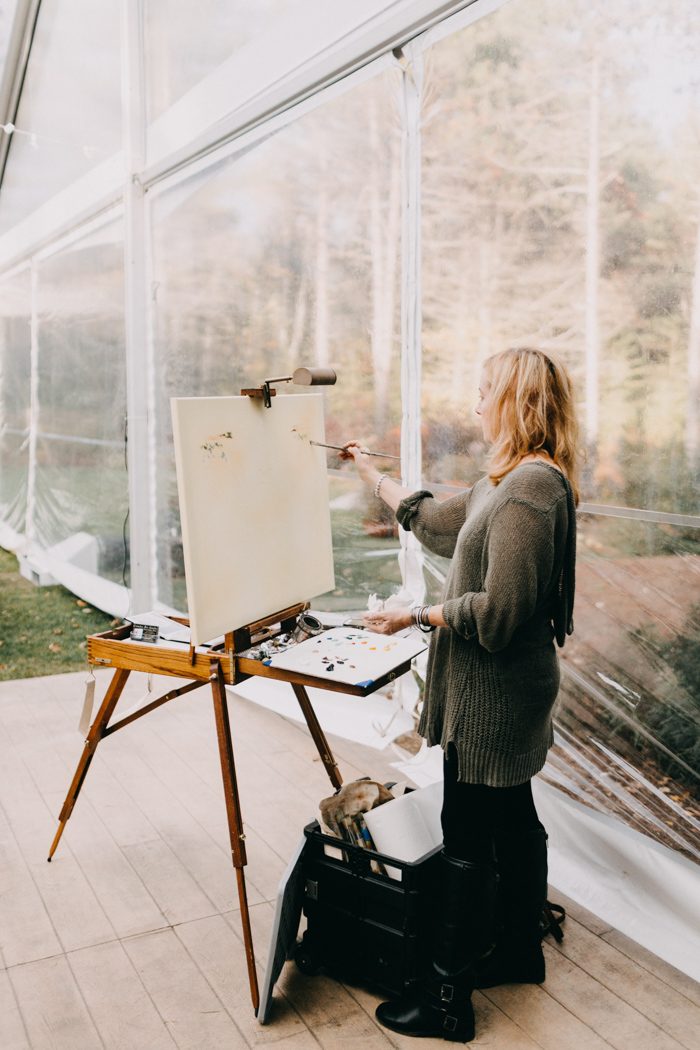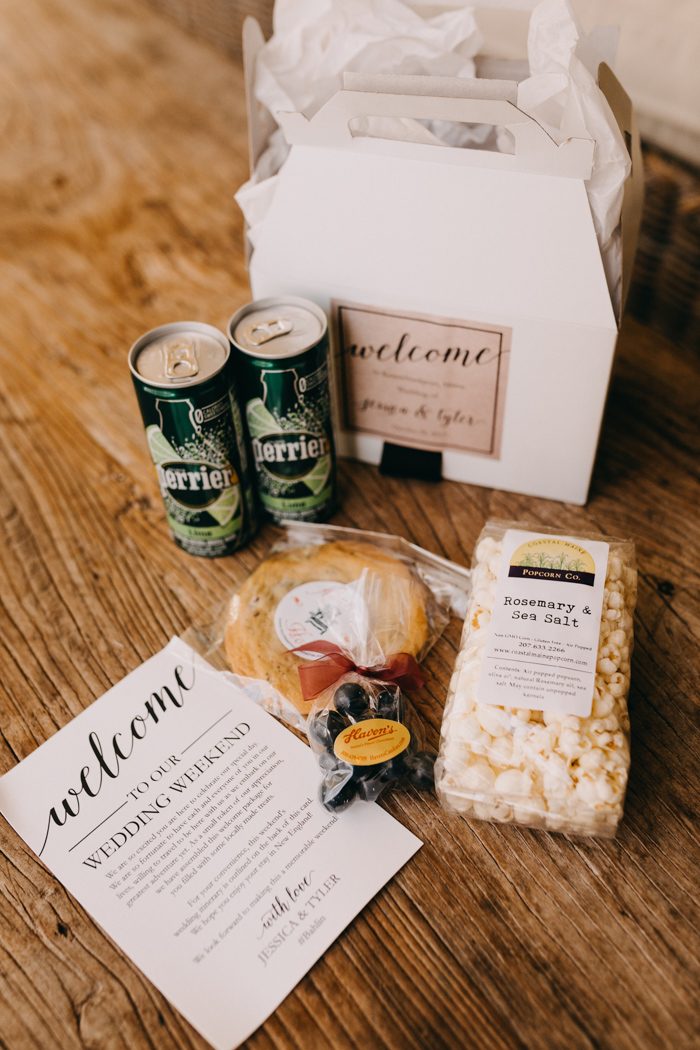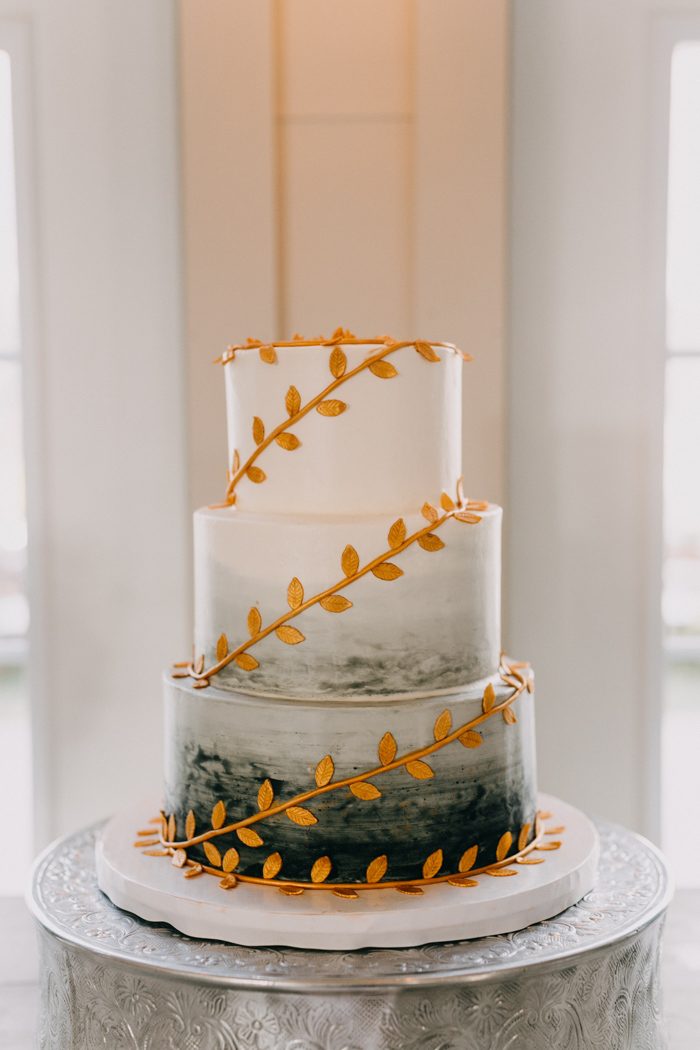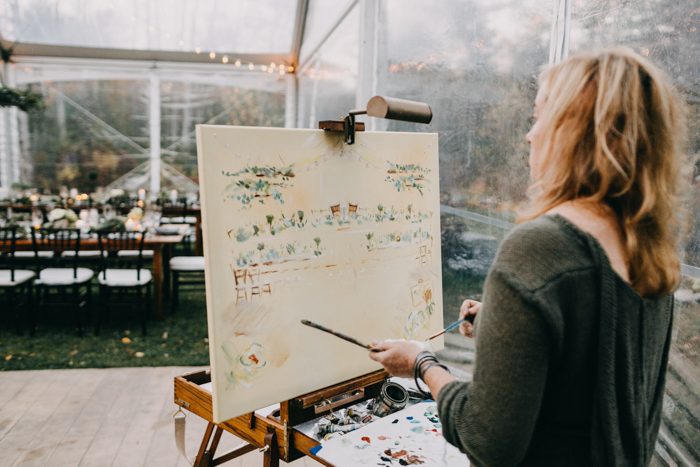 The biggest surprise of the night was when we brought out a dance troupe. It was close to Halloween and Tyler thought it would be fun to hire dancer dressed as zombies to dance to Michael Jackson's "Thriller." The dancers snuck into the barn and completely scared our guests and broke out into a dance. It was so much fun!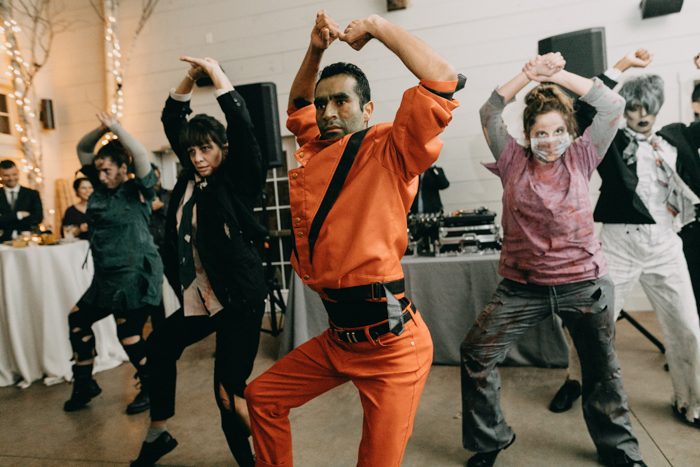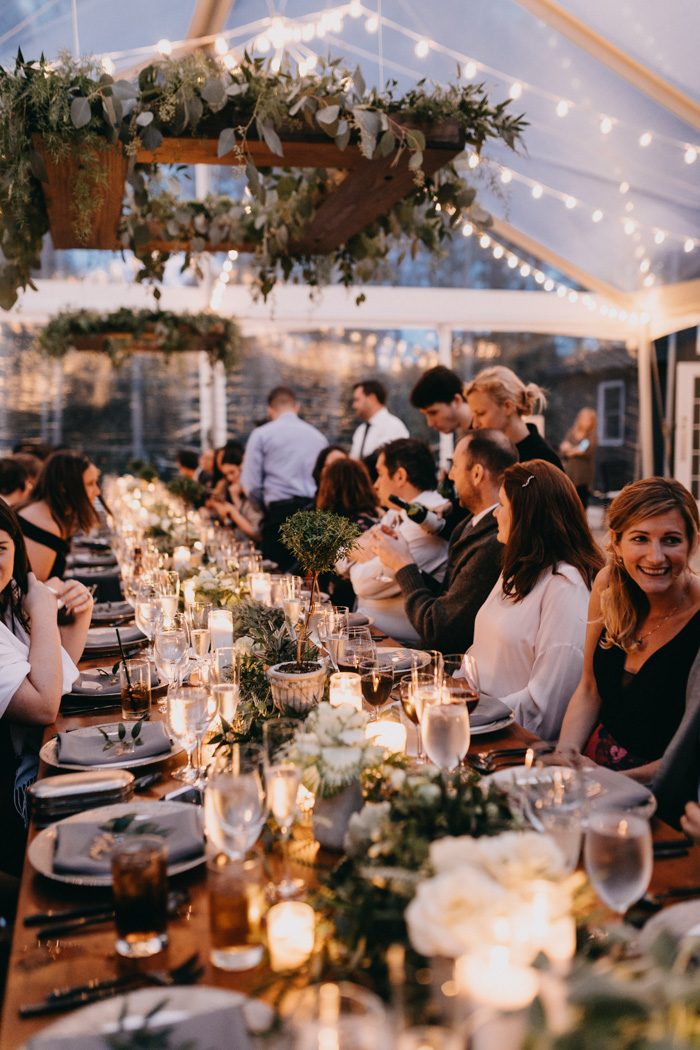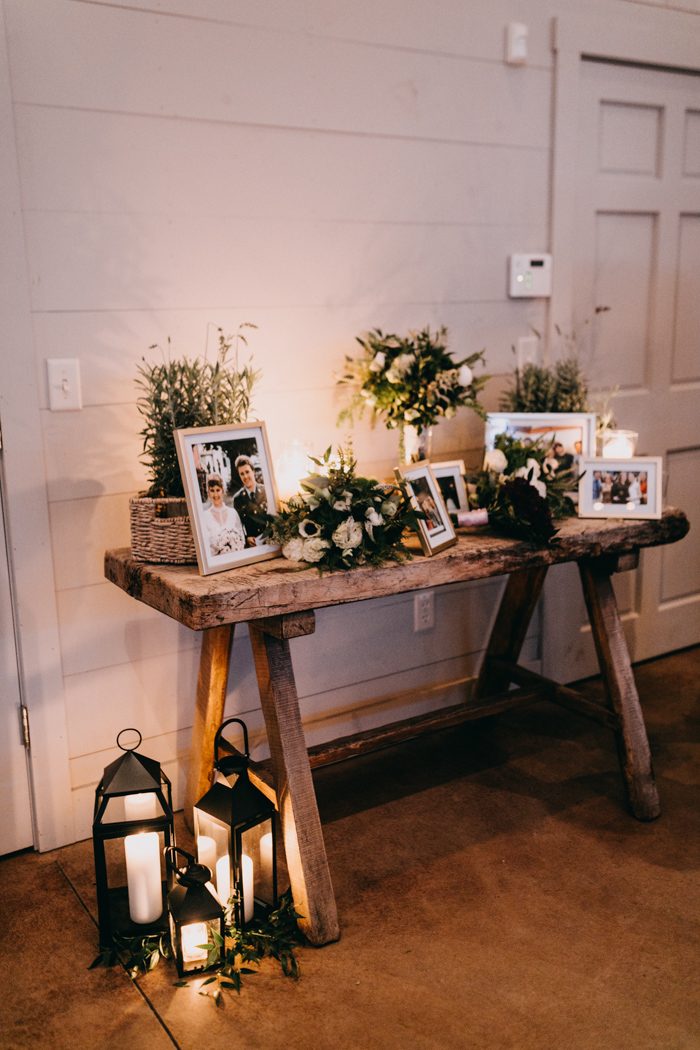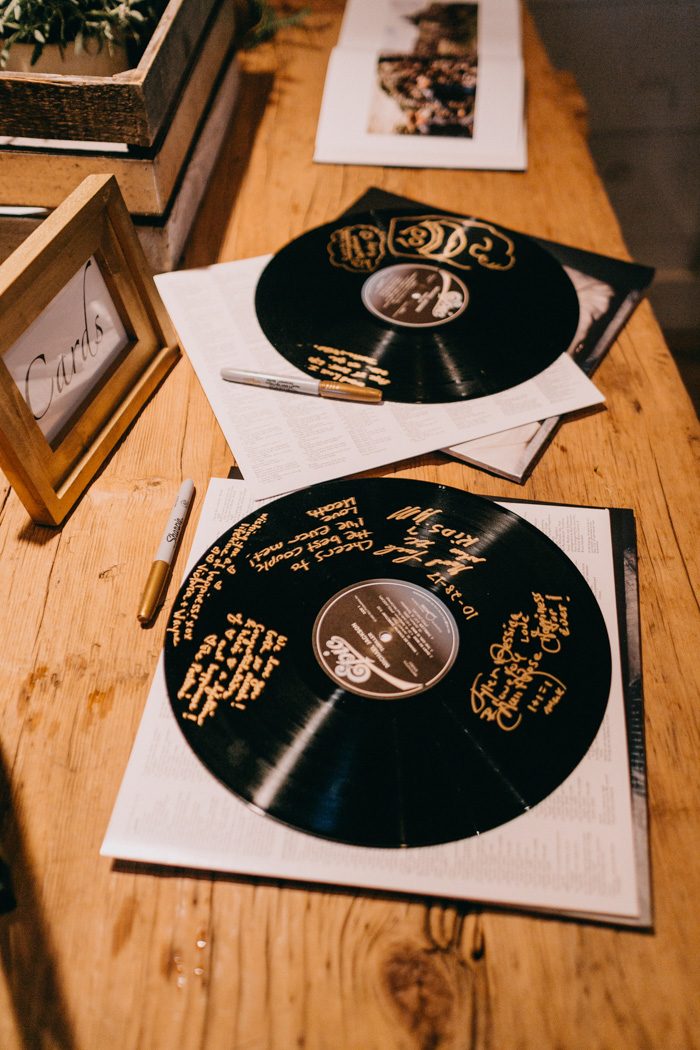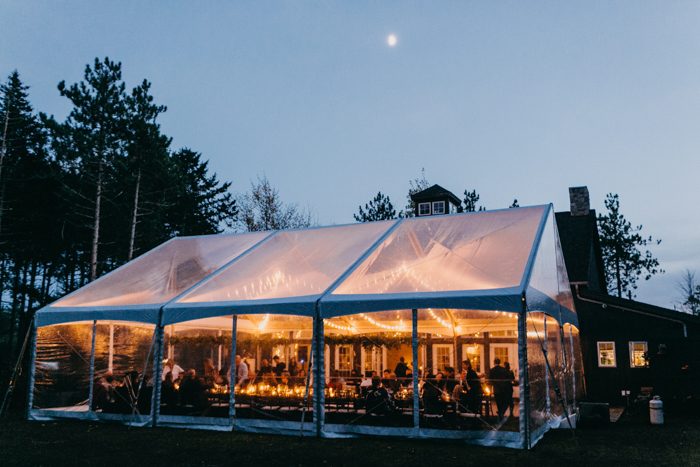 Processional – "Who You Love" by John Mayer ft. Katy Perry
Recessional – "Congratulations" by Post Malone
First Dance – "All We Ever Find" by Tim McGraw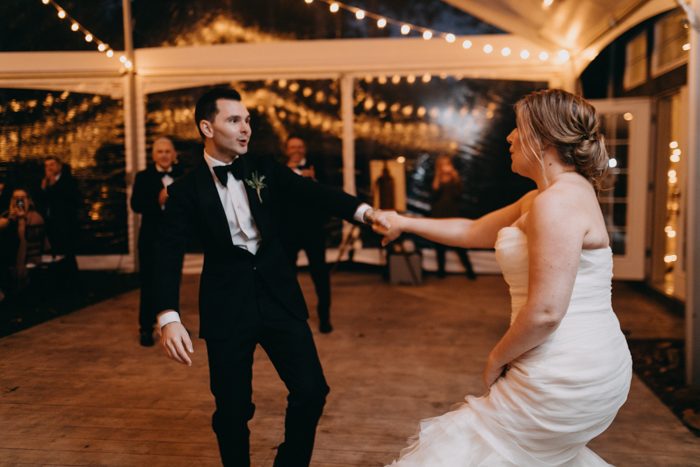 Our biggest congratulations to Jessica and Tyler, and a huge thanks to Junebug member Emily Delamater Photography for sharing this beautiful wedding with us! If you love earthy wedding vibes, this Elmley Nature Reserve wedding takes earthy boho to the next level!