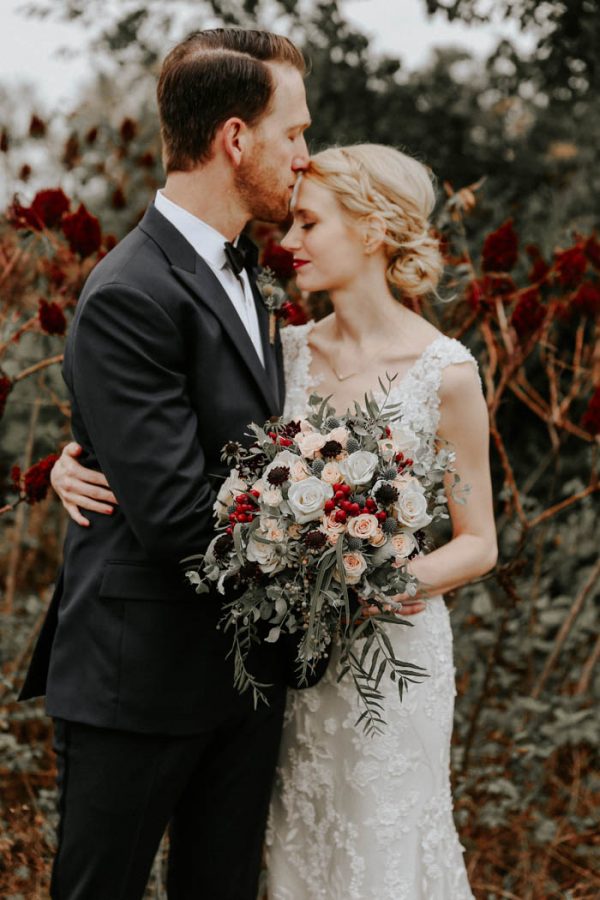 Despite a sudden rainstorm that forced their outdoor ceremony indoors, Mariah and Andrew's Rosemary Ridge wedding in Oklahoma was a beautiful mix of sophistication, rustic elegance, and quirky charm. Melissa Marshall Photography had no trouble at all capturing the excitement and exuberance of this sweet couple, whose enthusiastic first dance and "aww"-worthy couple portraits made our cheeks hurt from smiling! The talented planners at Forever Cole Events helped the couple create a natural, at-home feel by filling the space with candles, succulents, and blush and white roses to complement the deep red and gray color palette. But we must admit that our favorite element of this wedding was the impeccable fashion – from the bride's intricate Allure lace gown to the bridesmaids' two-piece blush and cabernet BHLDN ensembles.
The Couple:
Mariah and Andrew
The Wedding:
Rosemary Ridge, Stillwater, Oklahoma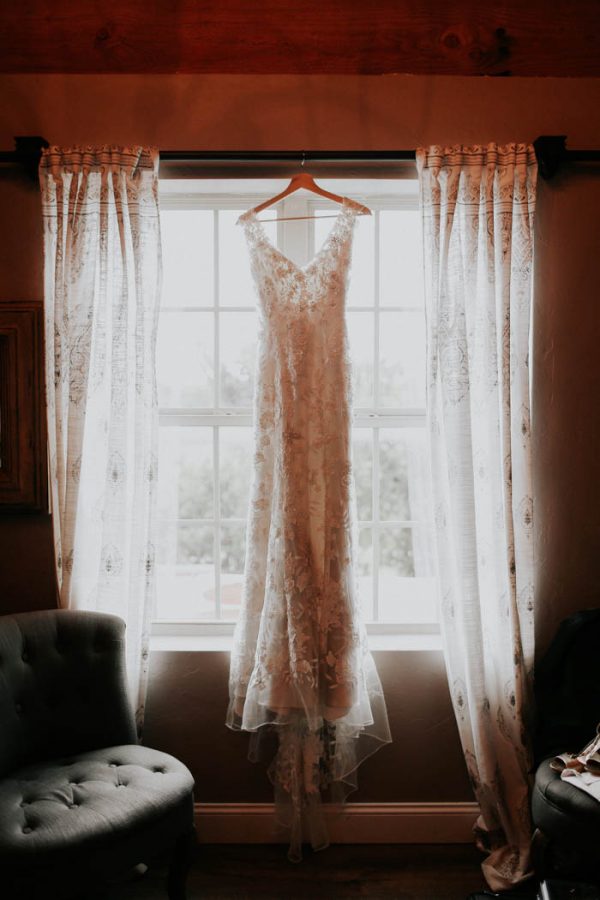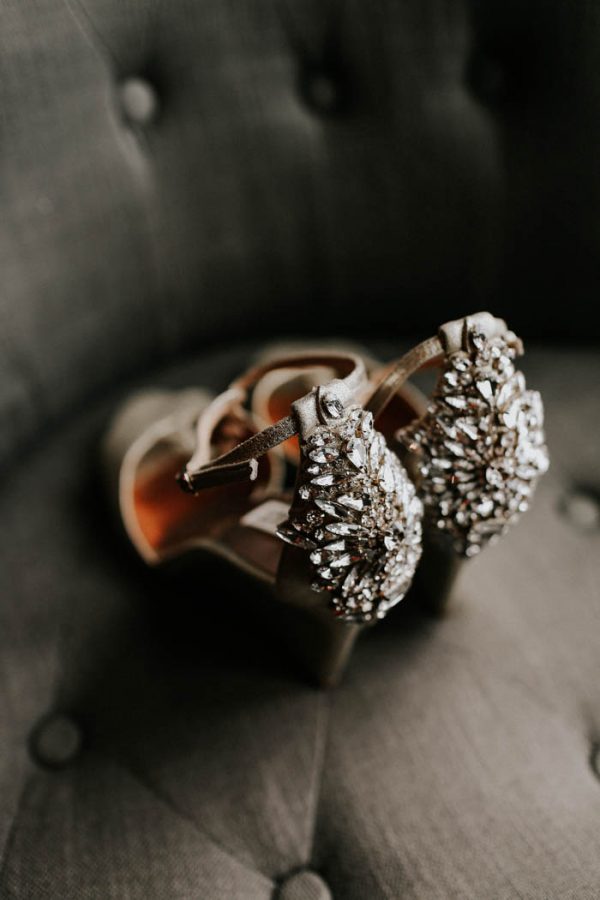 The overall style and fashion of our wedding was very important to me. I aimed for a somewhat traditional wardrobe with a modern twist. My favorite parts of my ensemble were the necklace and earrings because of their sentimental value. I was able to collaborate with a talented jeweler in Portland, OR to design these handmade pieces using heirloom diamonds from Andrew's side of the family. The diamond from my necklace was repurposed from Andrew's great-grandmother's wedding ring and the diamonds from my earrings were from his grandmother's wedding ring. These pieces are very unique, and I will cherish them forever. And of course, I loved my dress! The intricate lace, subtle sparkle, and open back design truly had a "wow" factor.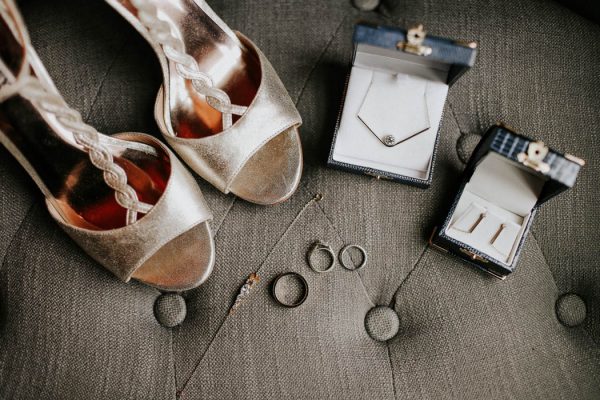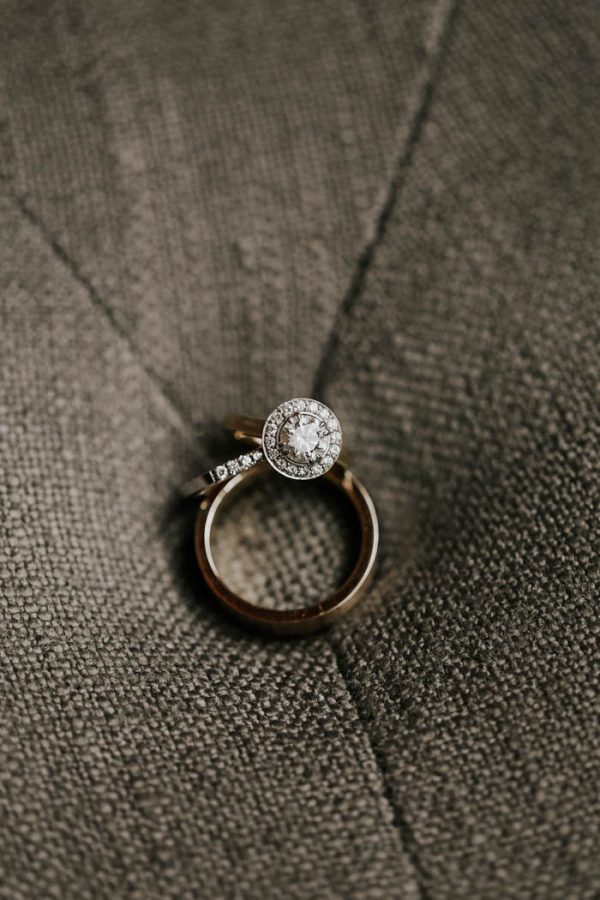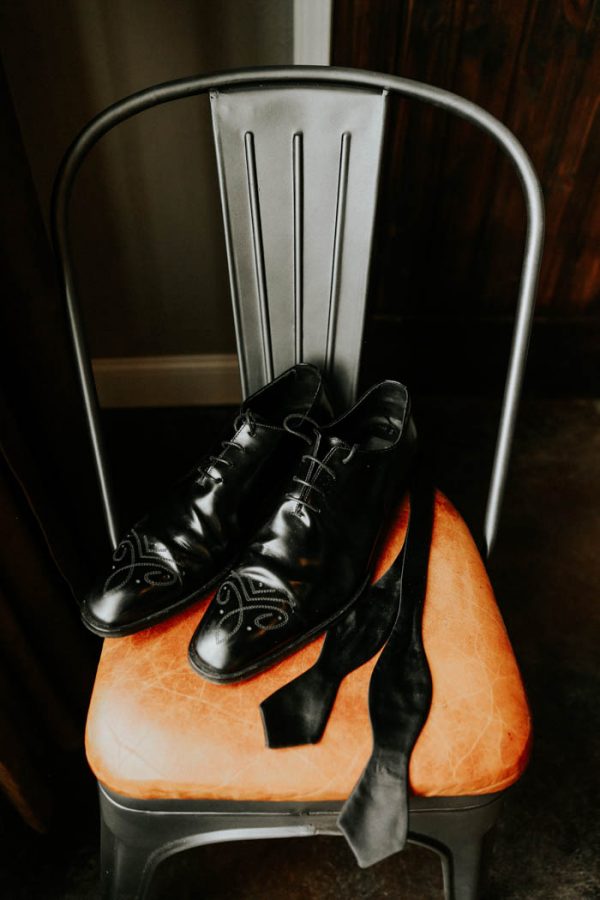 Andrew and I are both originally from Oklahoma, but currently live in Portland, OR. We soon realized that the most important aspect of our wedding was the location. There's something so sentimental and special about getting married at "home," nearby family and old childhood friends. We sought out a romantic, rustic venue. As soon as we stumbled on Rosemary Ridge, it was love at first site! And it just so happened that this beautiful gem is right on the outskirts of my hometown. It couldn't have been more perfect.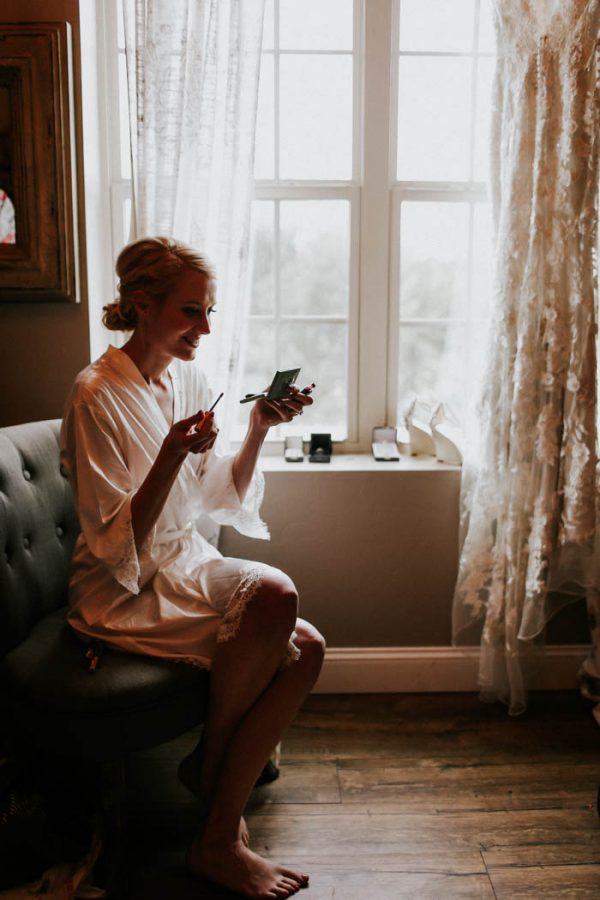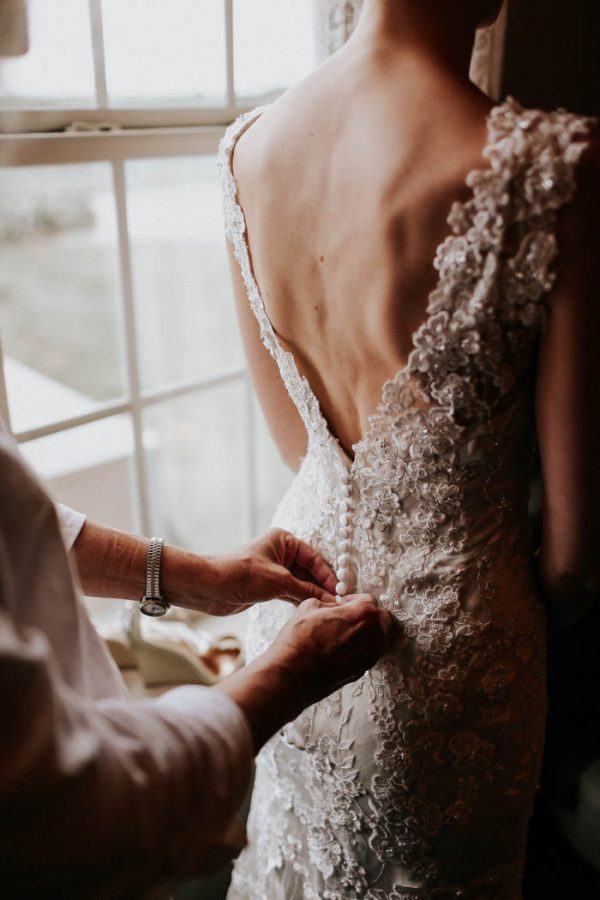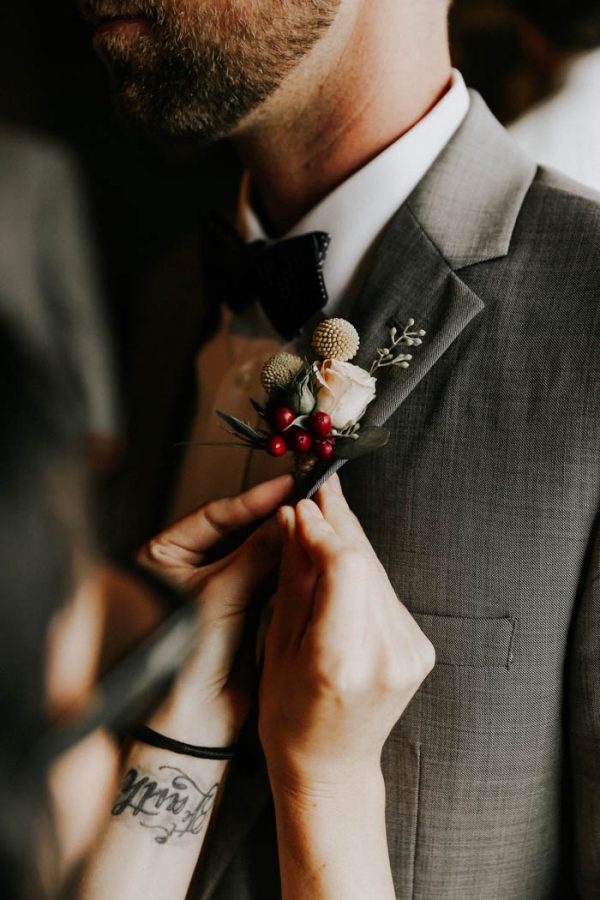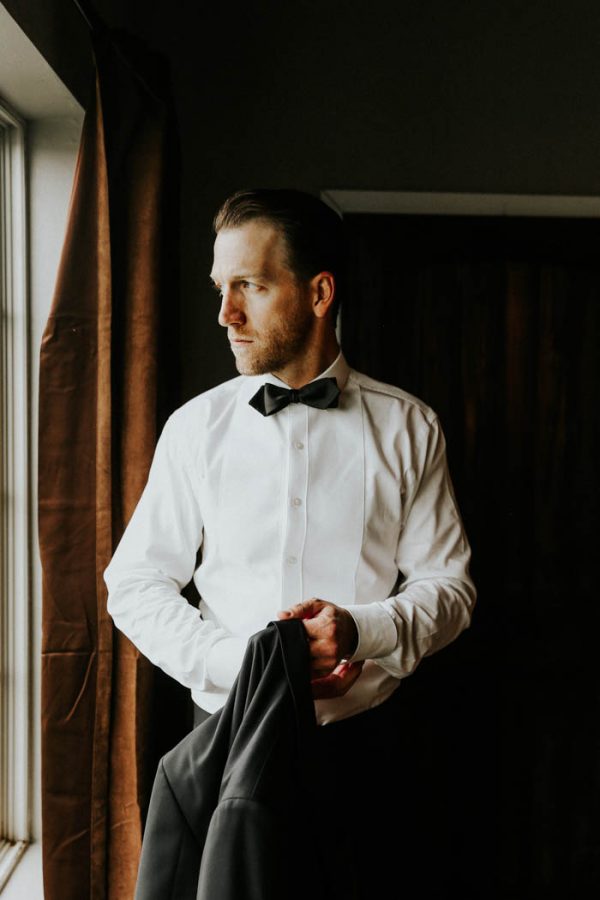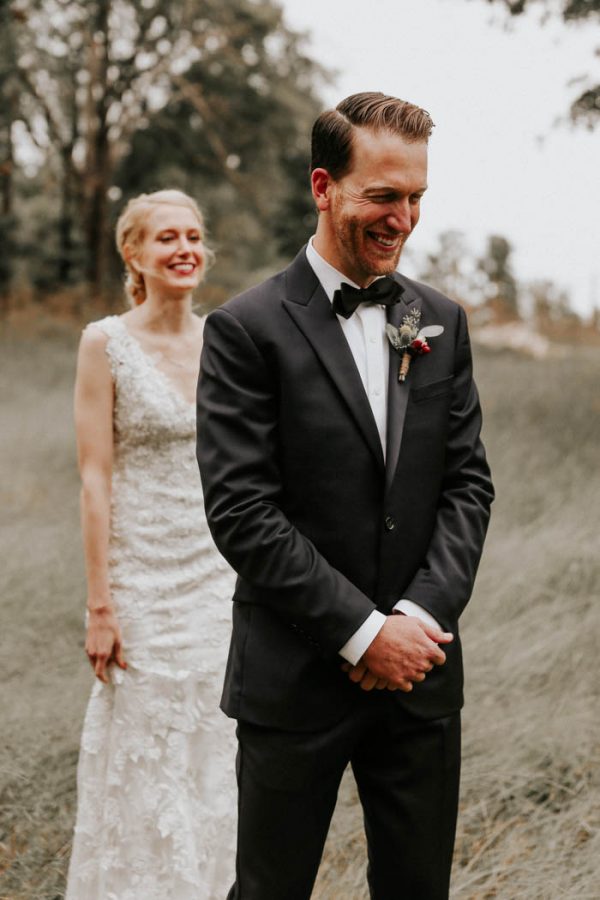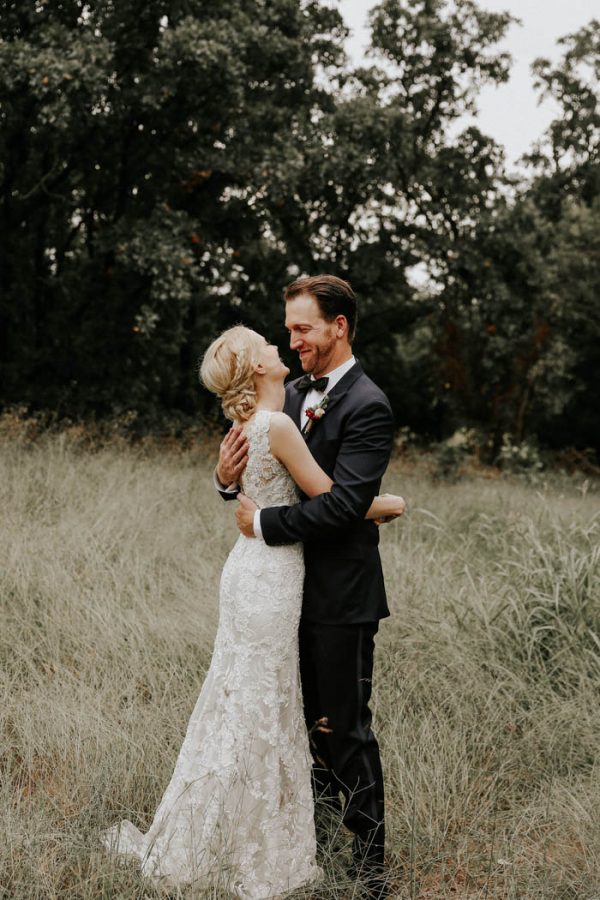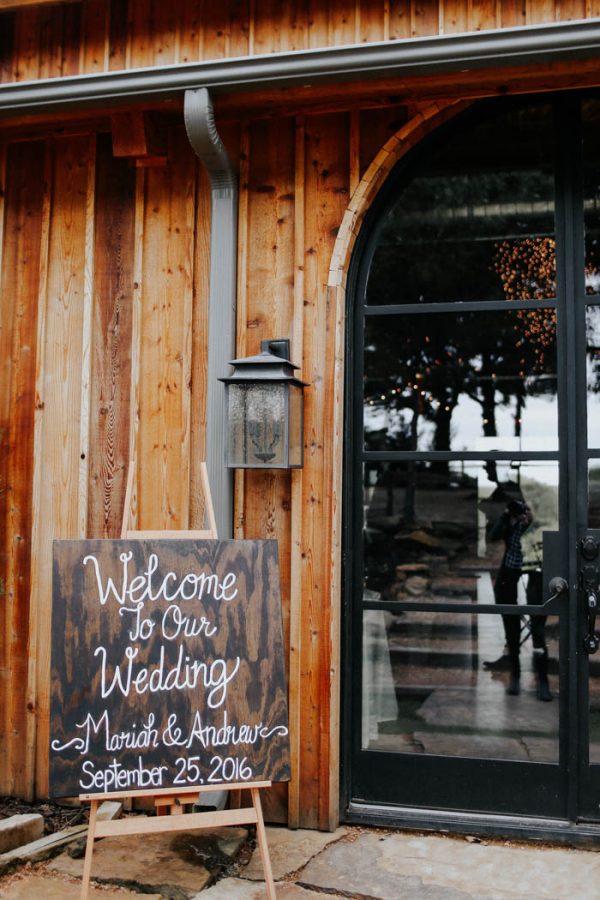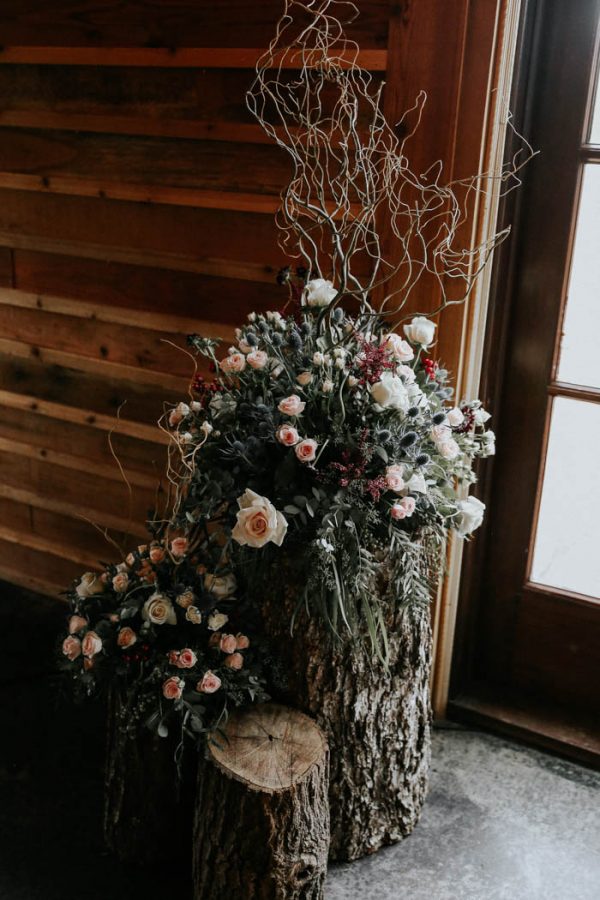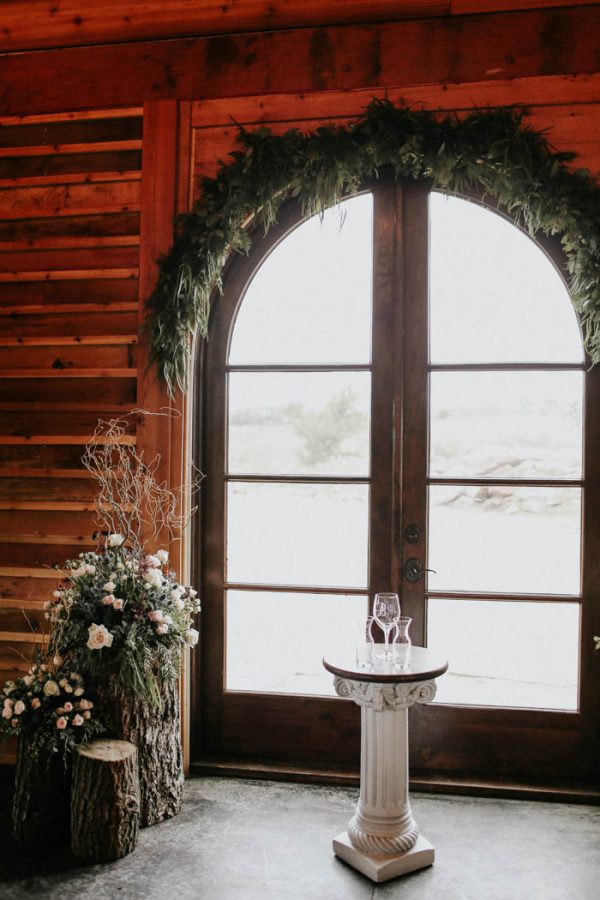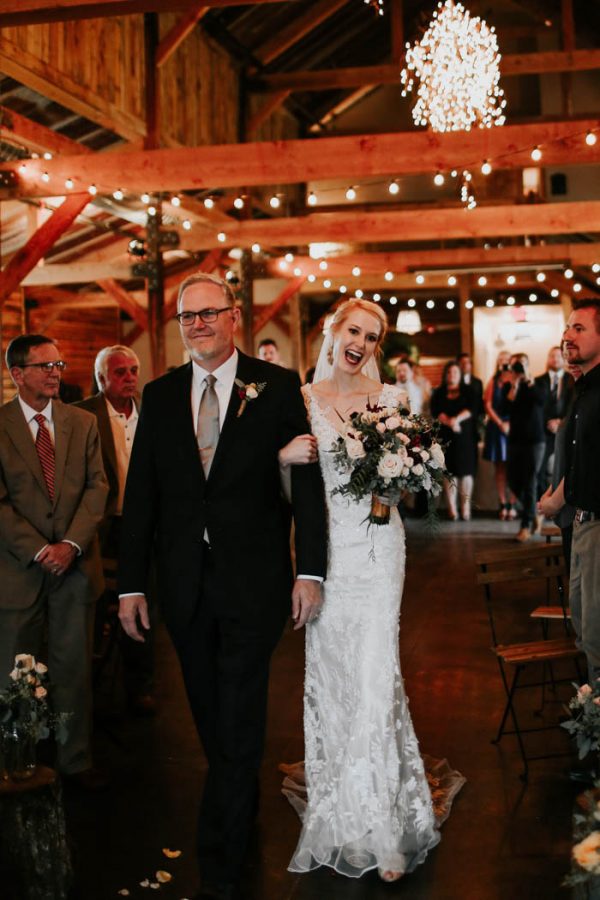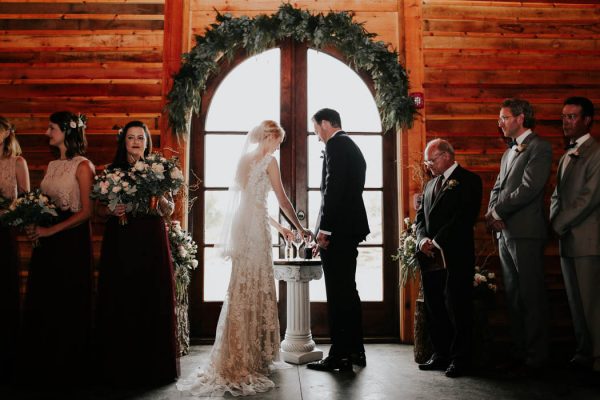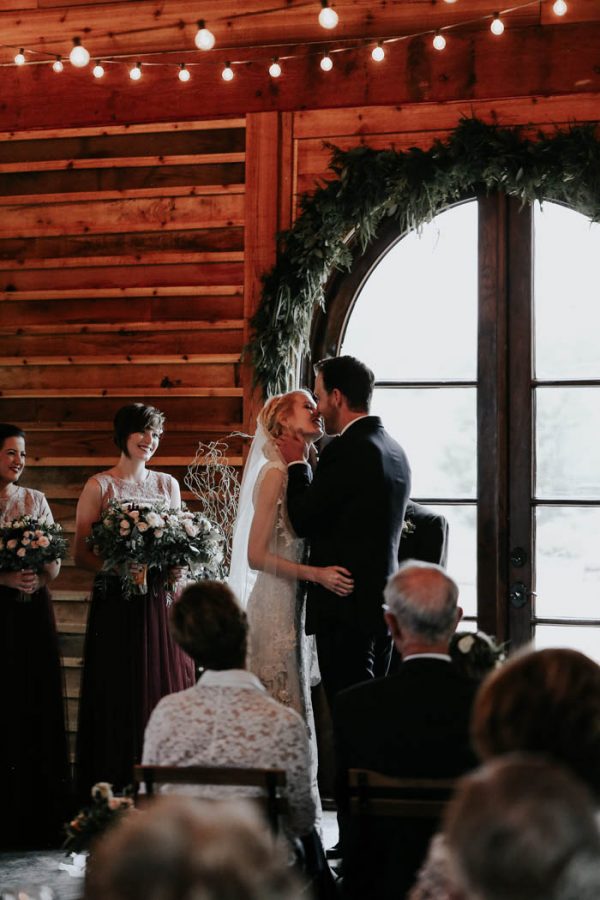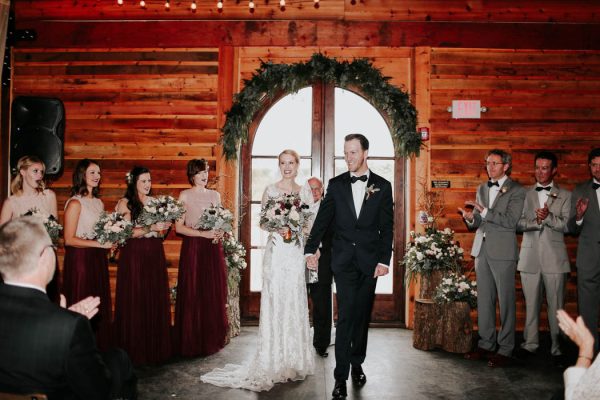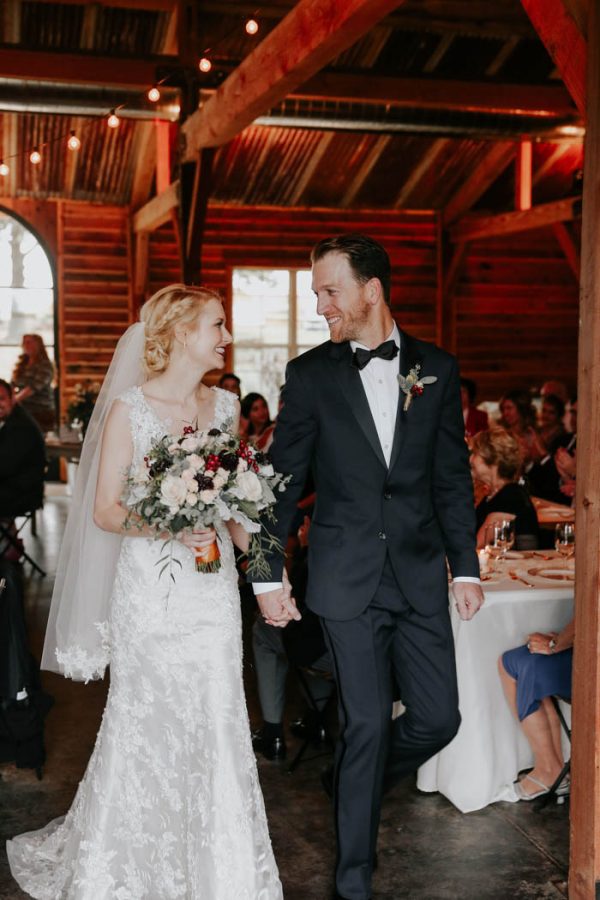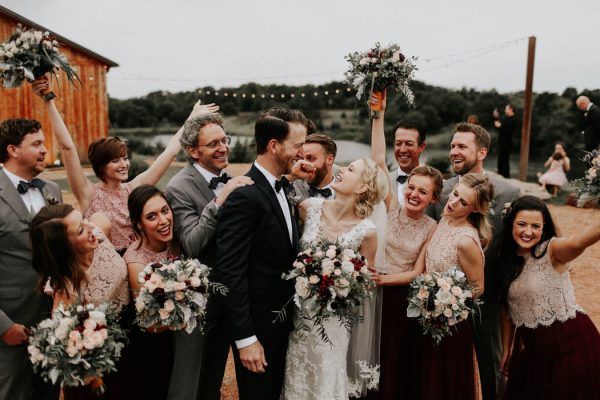 My bridesmaids' two-piece ensembles were absolutely breathtaking! The muted lace tops and cabernet tulle skirts created a rich, romantic vibe, and the elegant floral hairpieces were the perfect finishing touch.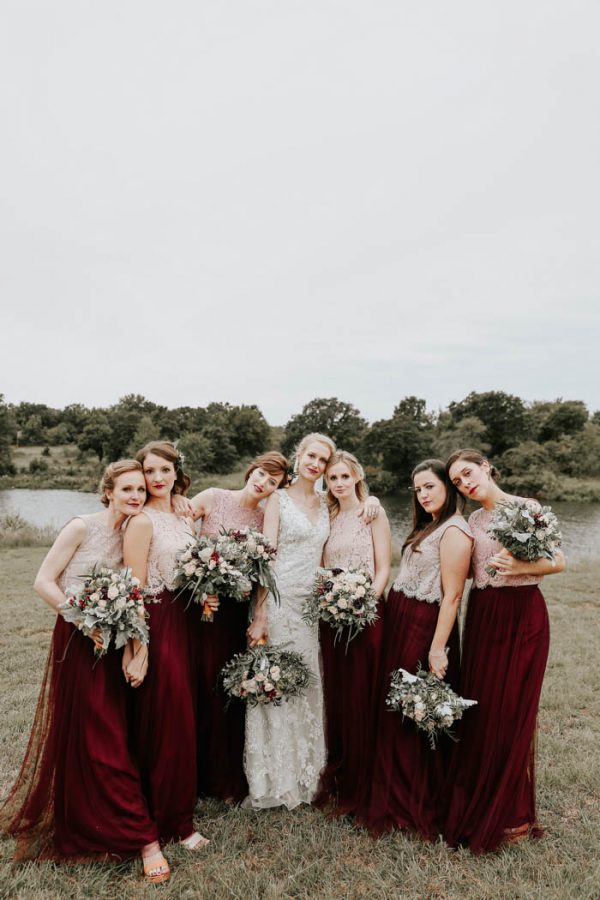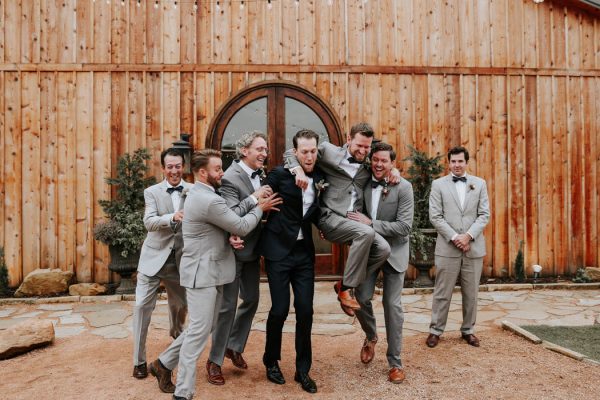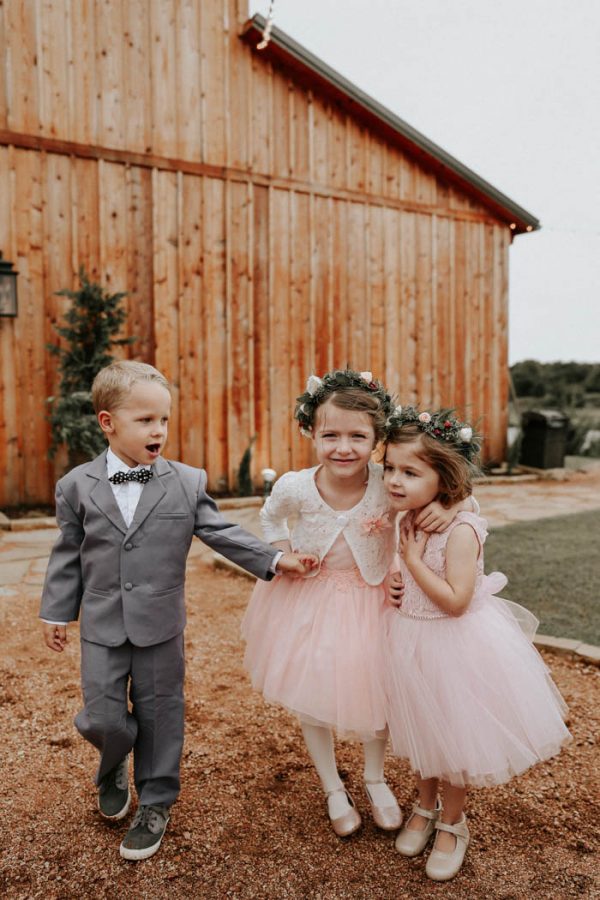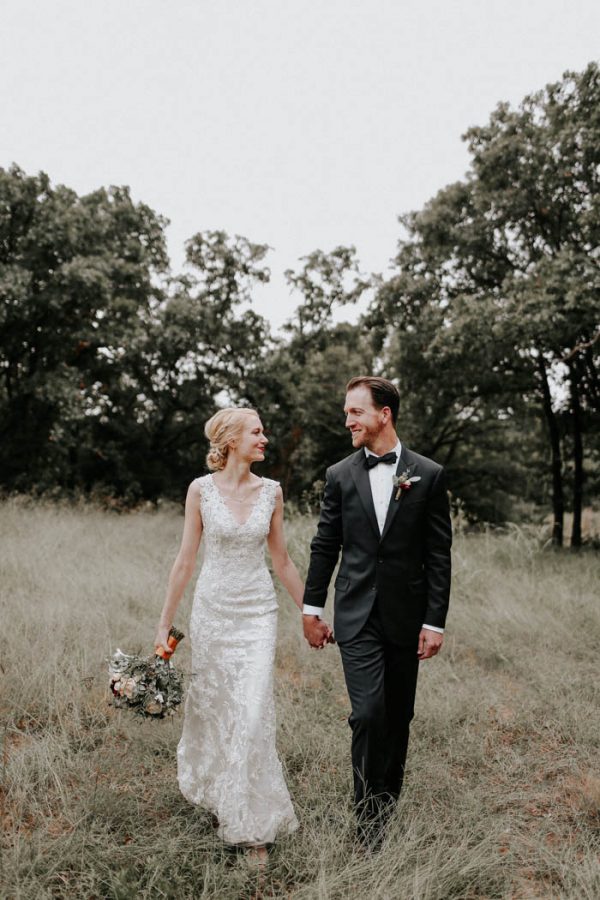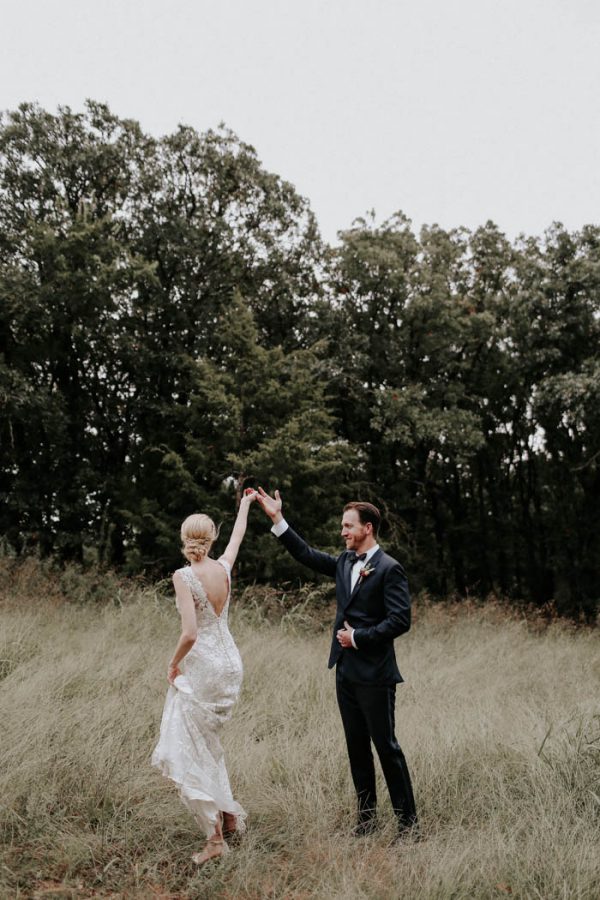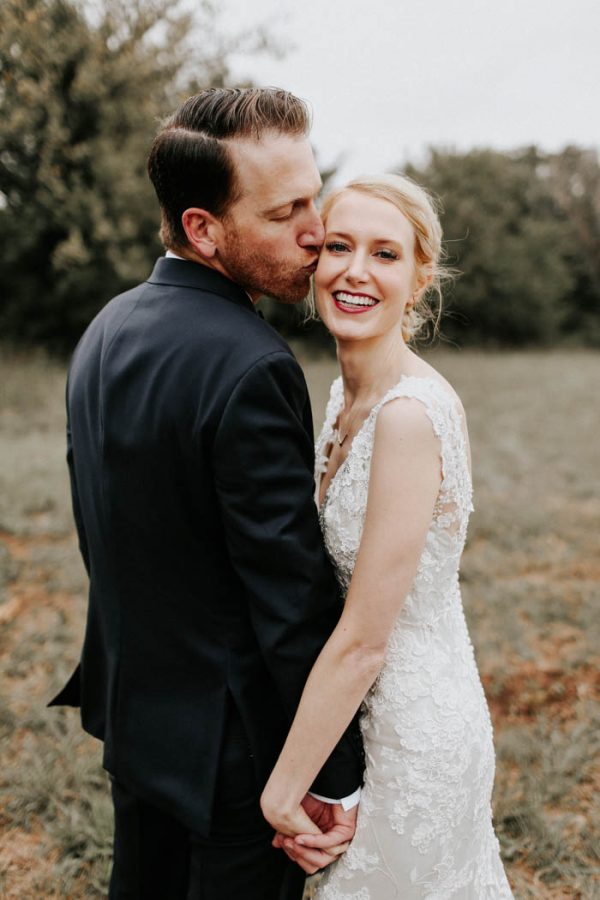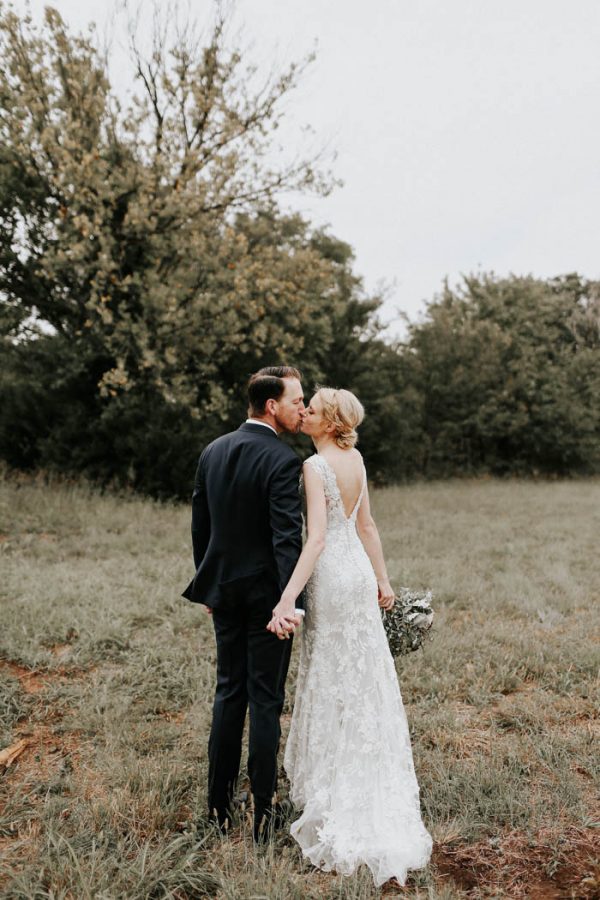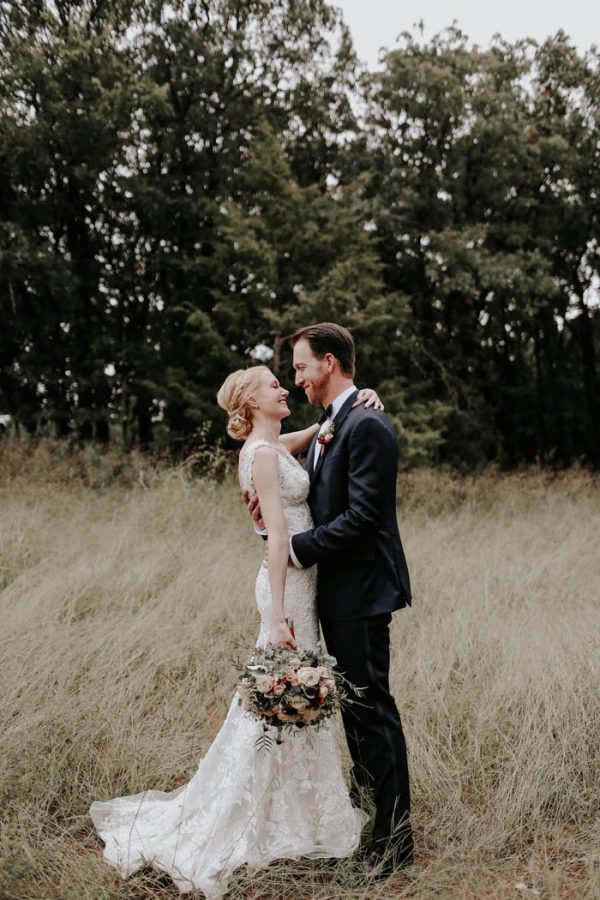 It was so amazing, fun, and comfortable to work with Melissa on our wedding day. She has been with us through our journey from engagement to newlyweds. Melissa shot our phenomenal engagement photos in Portland, OR and then traveled to Oklahoma for the wedding. She has given me so much advice along the way and has become a true friend. I remember feeling a huge sense of relief when Melissa and Josh, her husband, showed up at the wedding! They both have such a calm, cool presence, and make a dynamite team. Melissa is efficient, effortlessly creative, and always has endless ideas for cool shots. We are so grateful to have worked with her on our big day!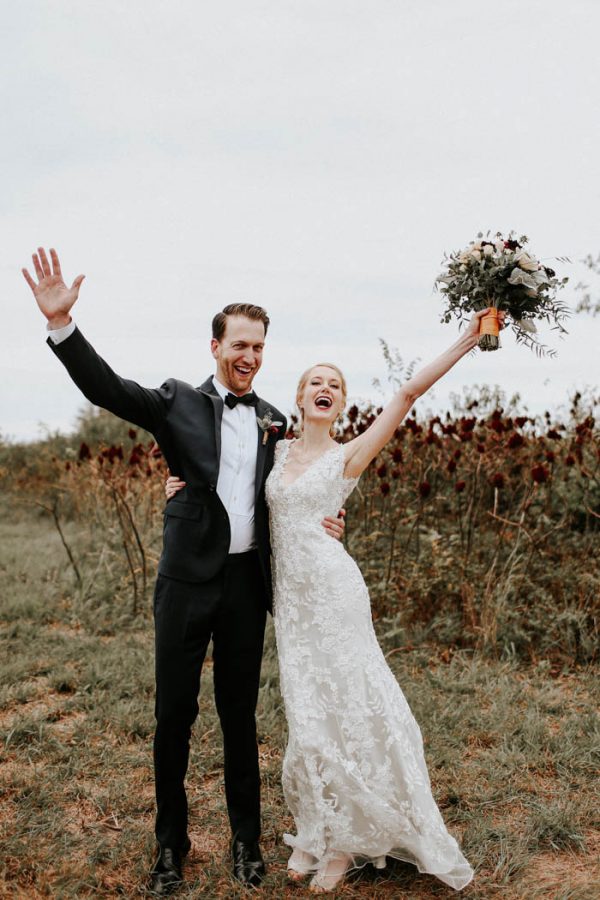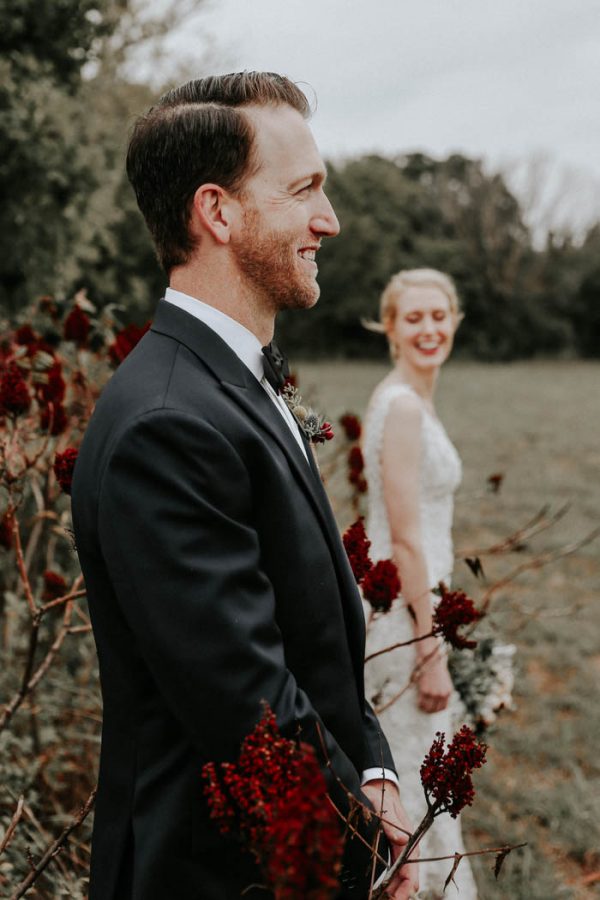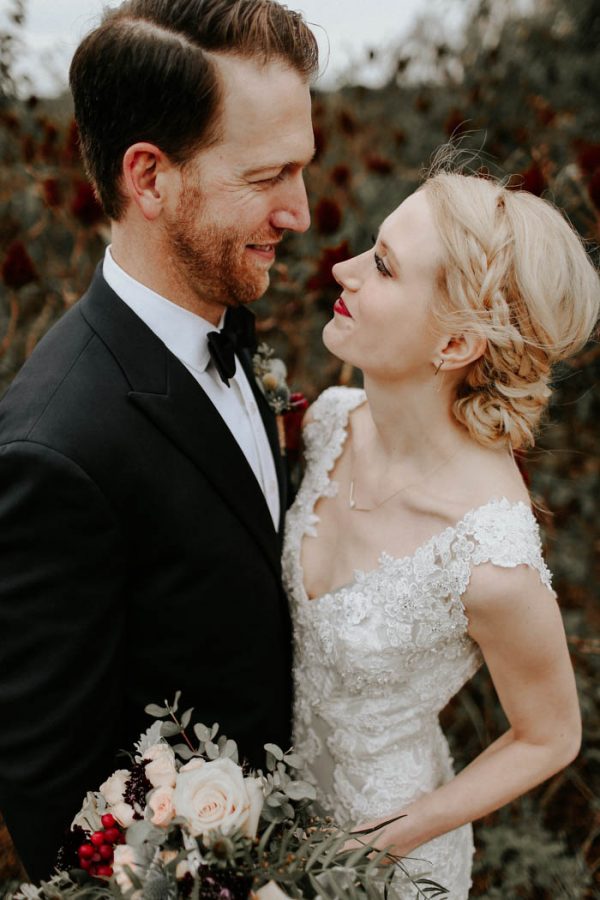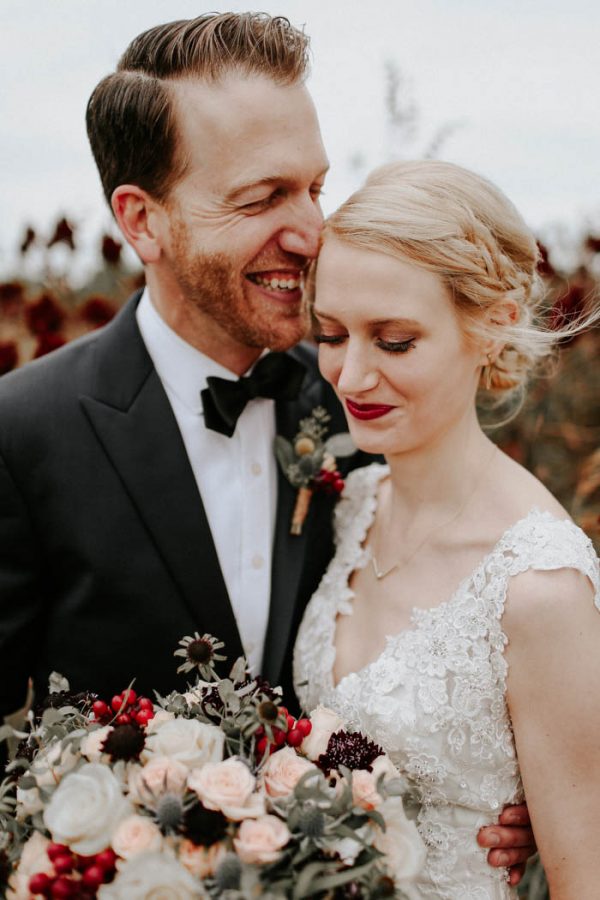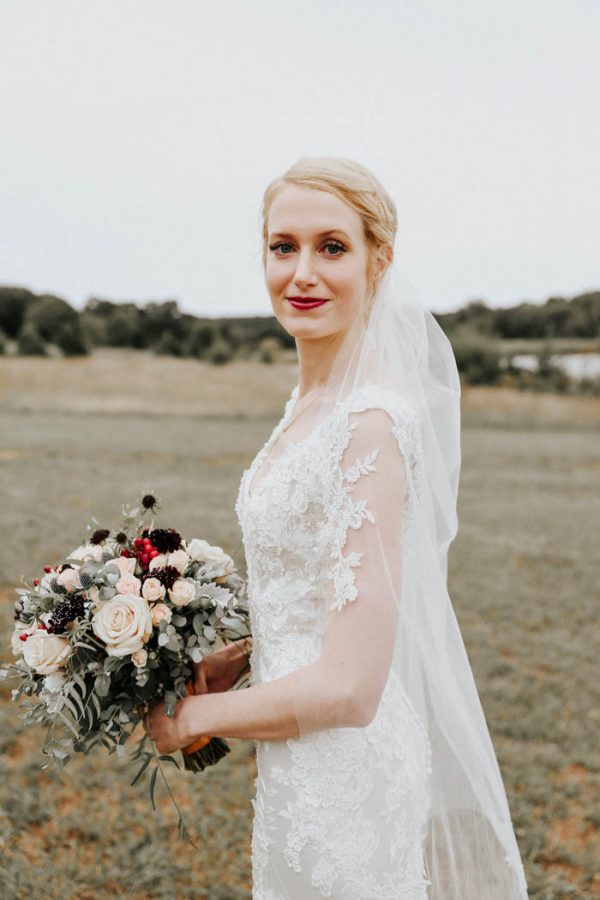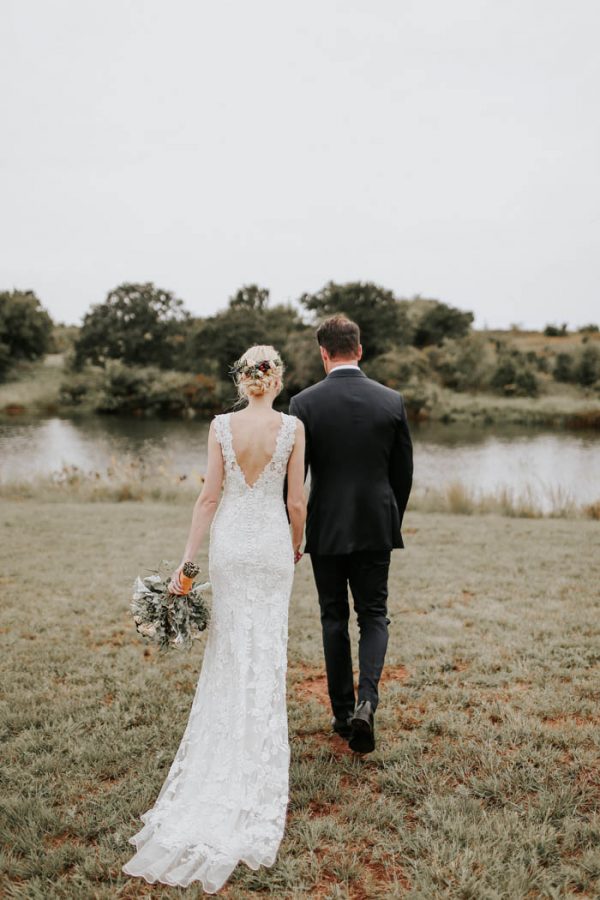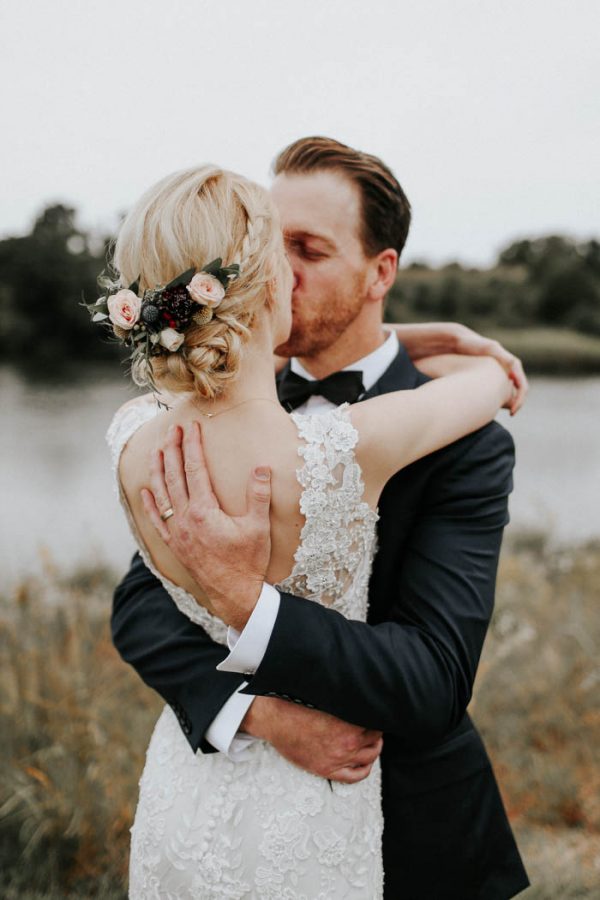 My number one piece of advice is to trust your judgement and stay true to yourself and your style. As the planning continues, it's easy to start second guessing yourself. I found myself slipping into the trap of perfecting and over-thinking some aspects of the wedding. At times, I felt like I was running in circles with redundant or superfluous ideas, rather than moving forward with productive plans. So, I think it's good to check in with yourself every now and then and reevaluate your wedding priorities. In the end, the wedding should be a reflection of you and your partner.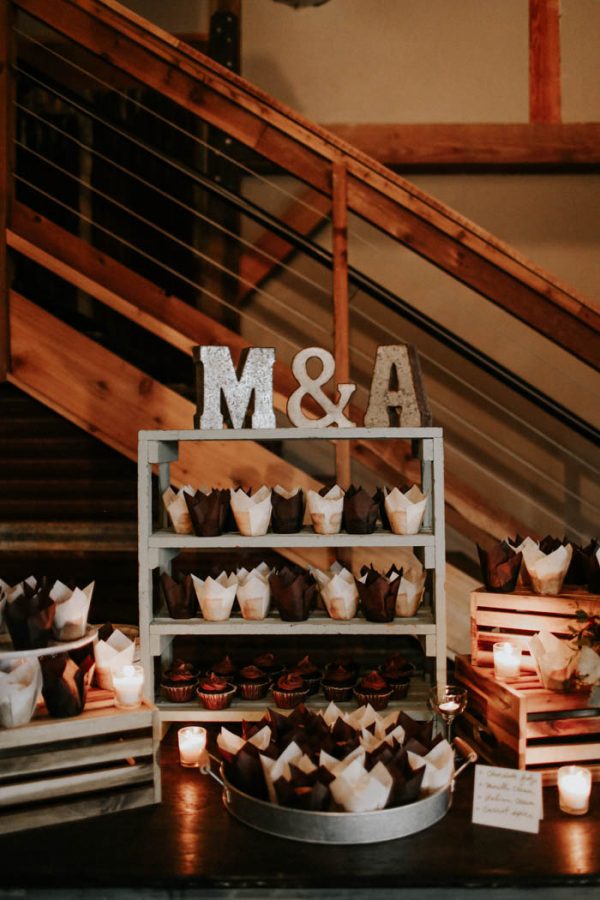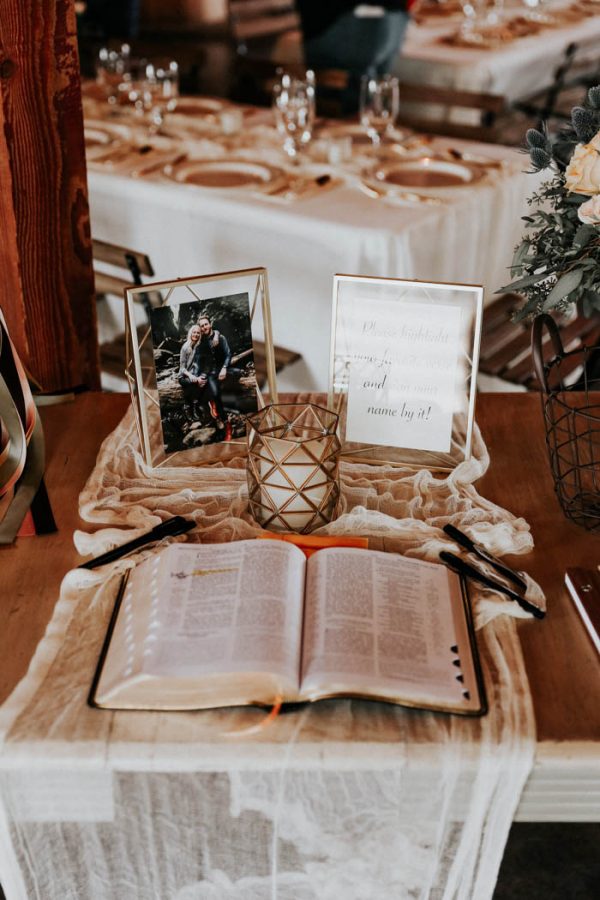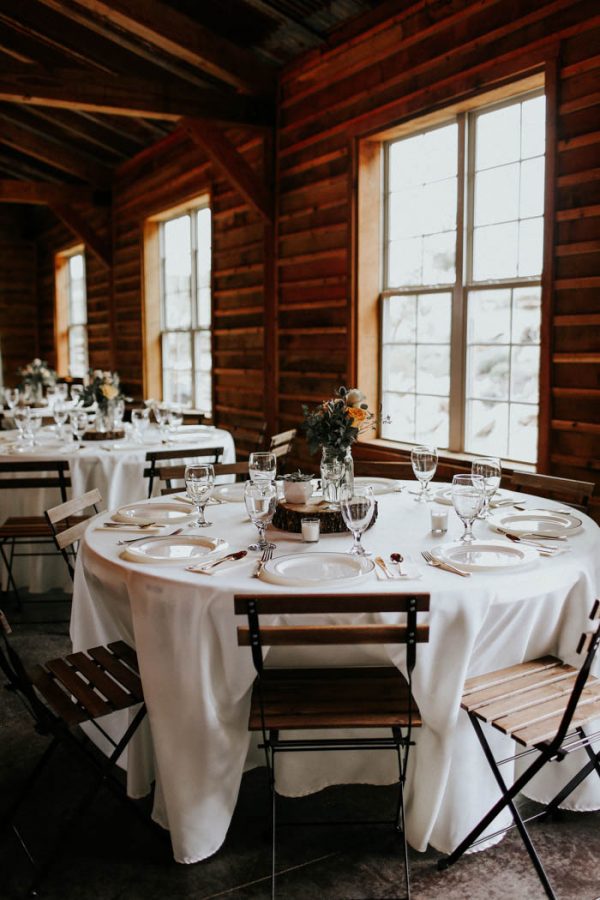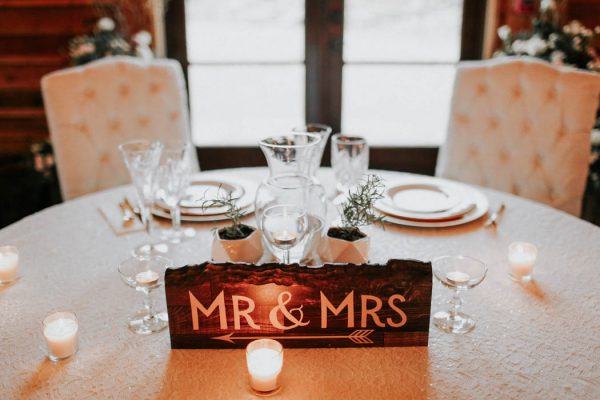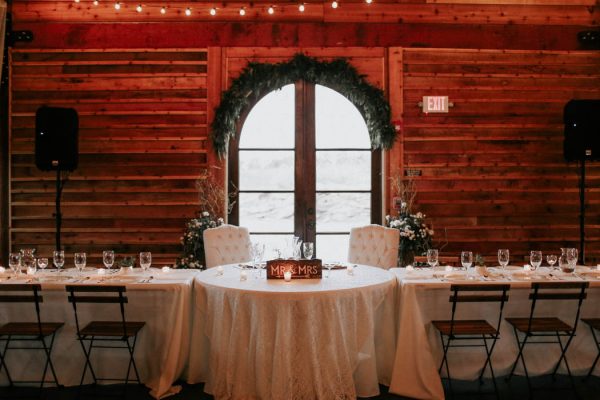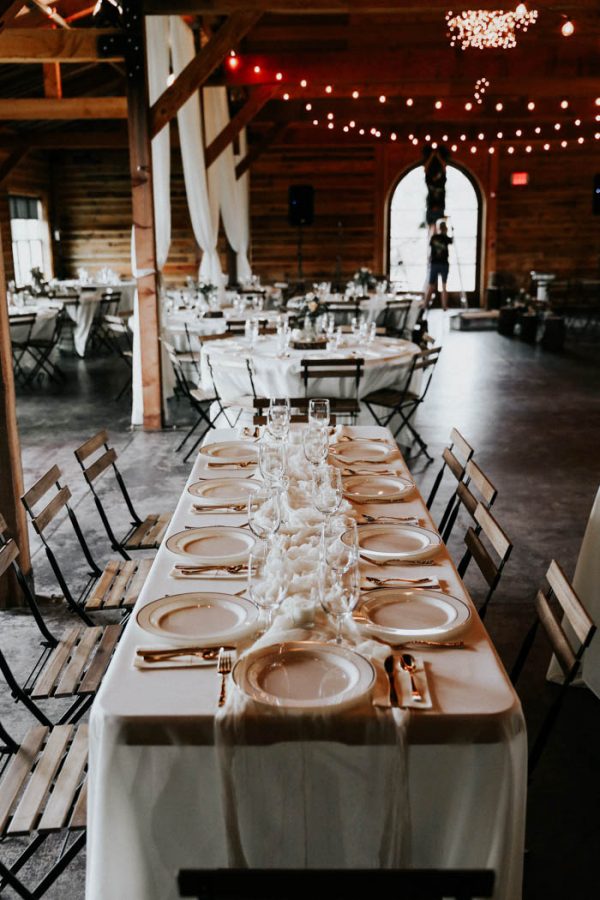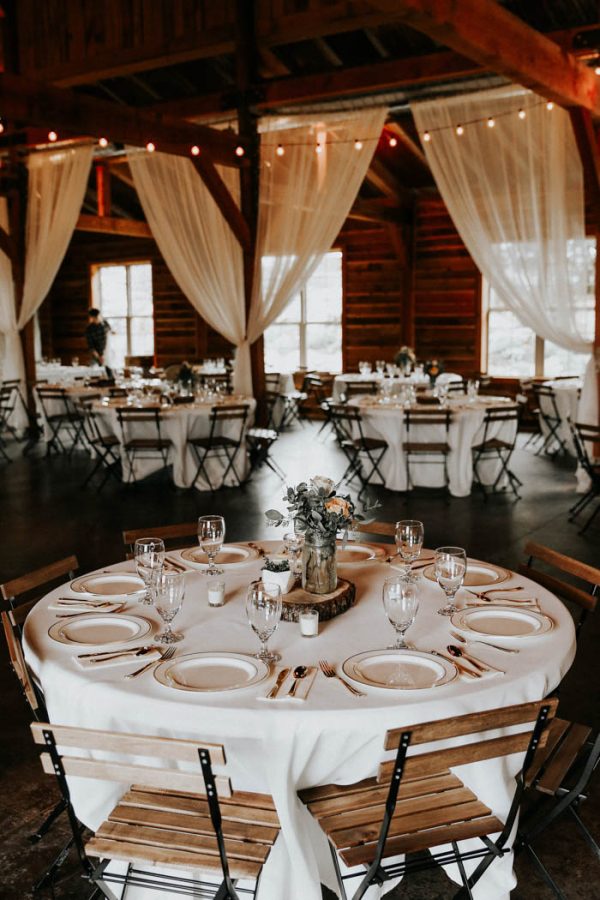 We had a vibrant, rich wedding day filled with an array of sweet memories. If we had to choose just one memory that stood out, the most poignant moments were during our first dance. Andrew and I usually shy away from the spotlight, but in that moment, we were overcome by love, enthusiasm, and excitement. We danced to Ray LaMontange's "You are the Best Thing," and spontaneously sang to each other as if no one else was watching. We have very quirky dance styles and freely danced our hearts out. It was the first time during the night that our nerves were able to dissipate. I will never forget experiencing the purist love and exhilaration during that dance!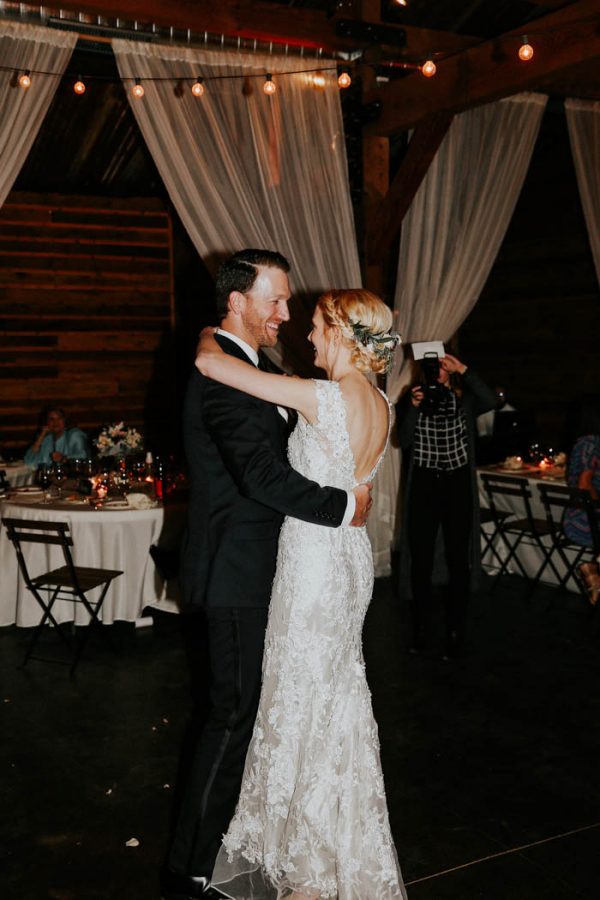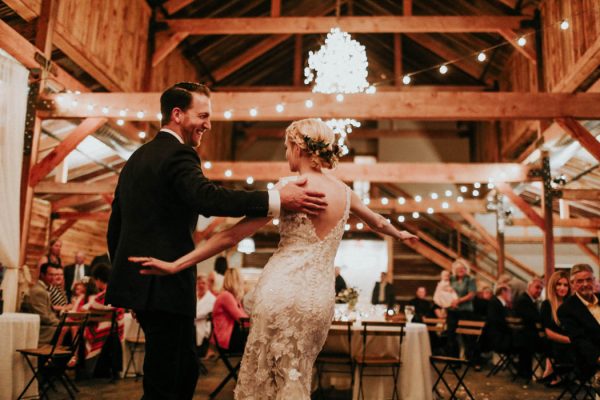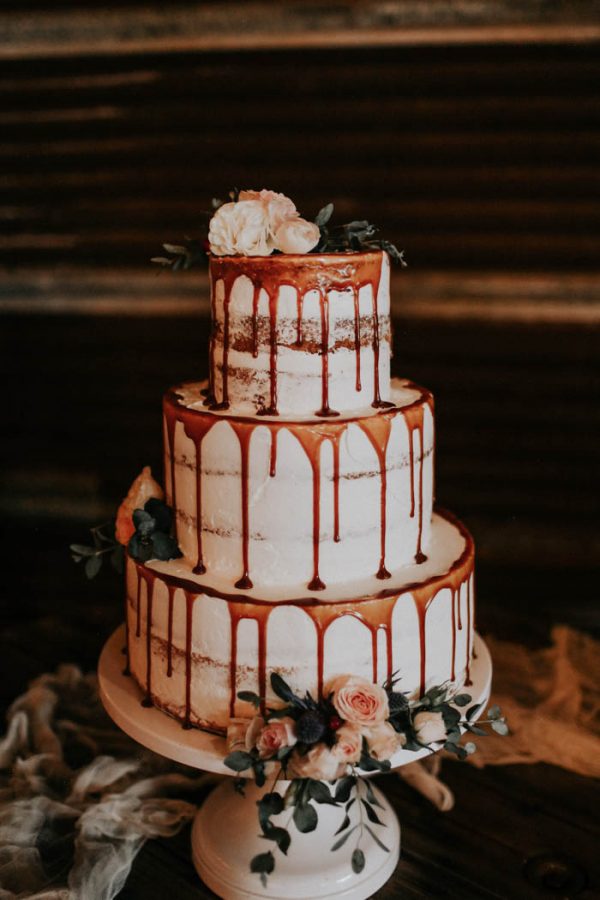 Congratulations to Mariah and Andrew on the start of your new journey as wife and husband, and a special thanks to Forever Cole Events for sharing these gorgeous wedding photos with us! Do you love the rich and romantic colors of winter? The color palette in this winter elopement inspiration at Eklutna Lake are perfect for a winter wedding!