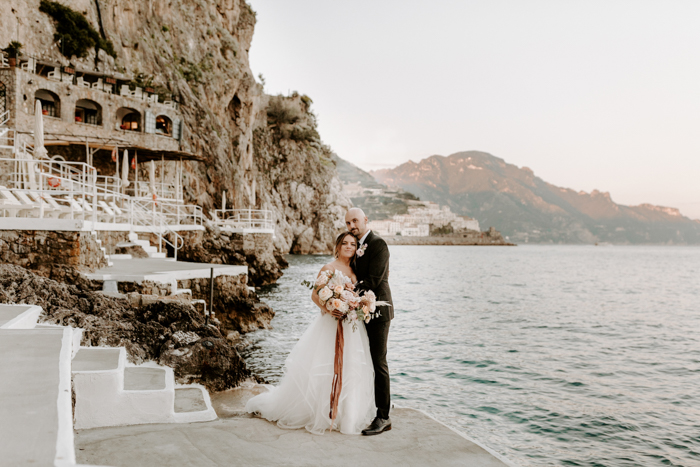 We simply adore Alexis and Nick's destination wedding at the bright, lovely Hotel Santa Caterina on the Amalfi Coast! The couple put their total trust in the planning team at Mae & Co Creative to pull off the destination wedding of their dreams—and it was a total success. From the swoon-worthy florals Good Seed Floral masterfully created with pretty colors of pink, coral, and light rust, to a reception space that will make you smile, we just can't get enough of this day! If you're ready to be inspired by every little detail, then scroll on to see how Karra Leigh Photography captured every moment with perfection.
The Couple:
Alexis & Nick
The Wedding:
Hotel Santa Caterina, Amalfi Coast, Italy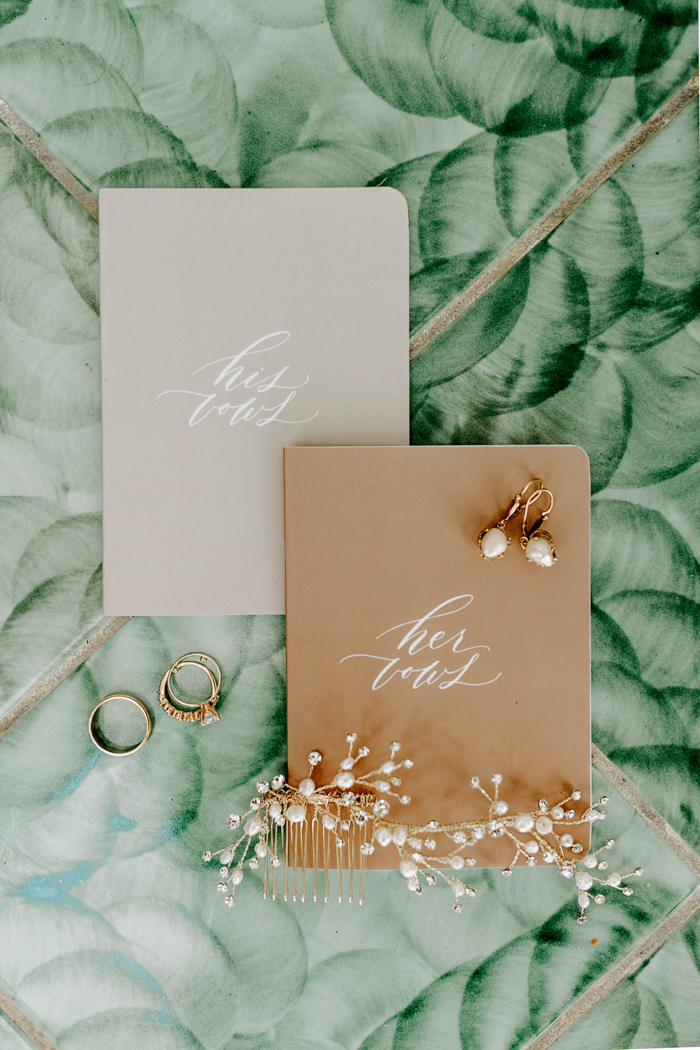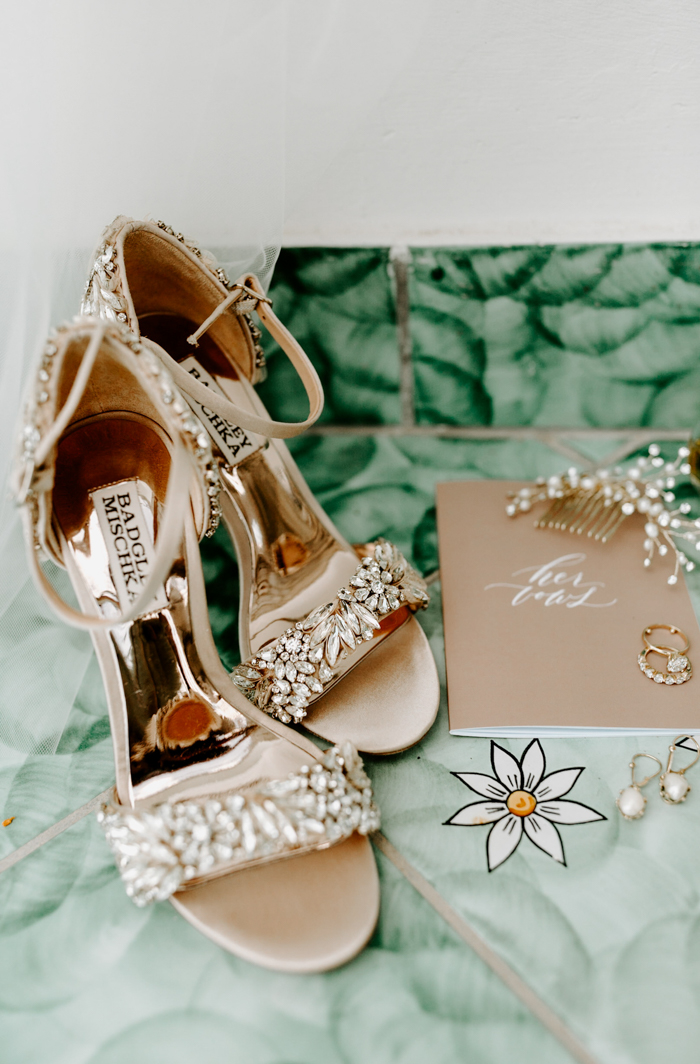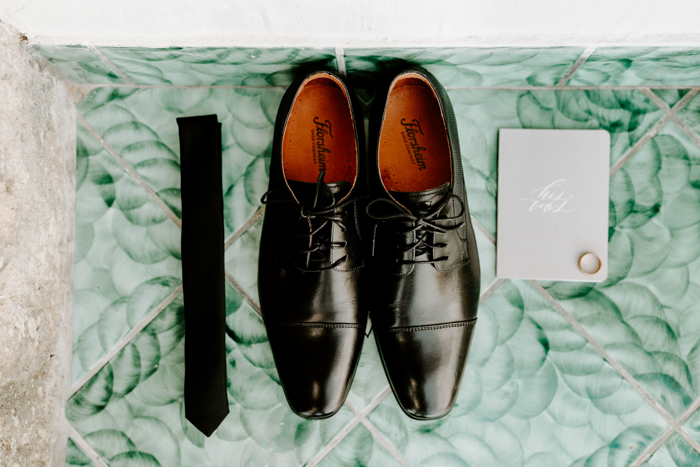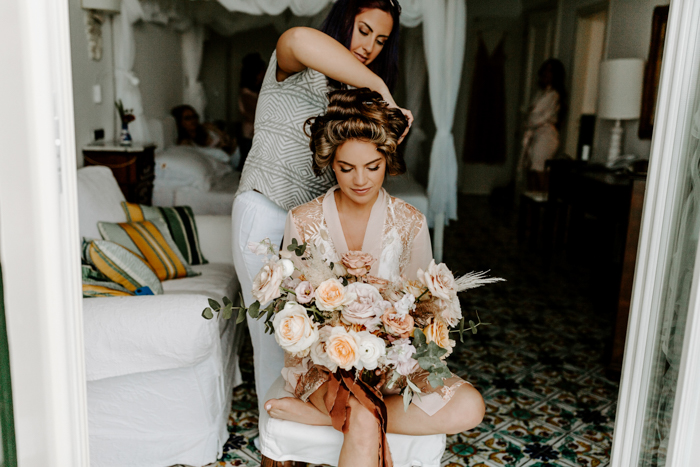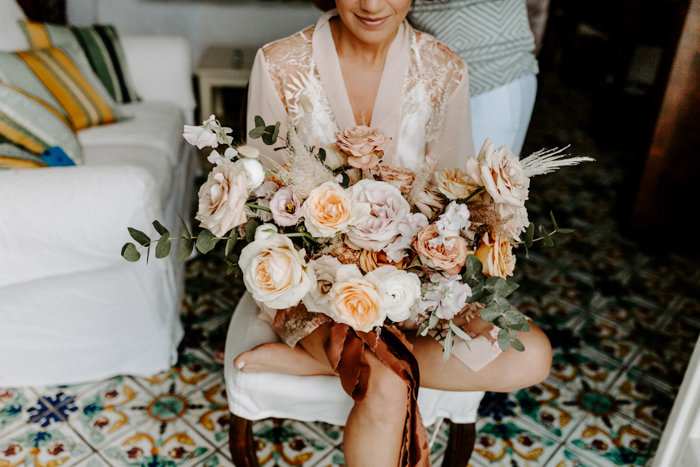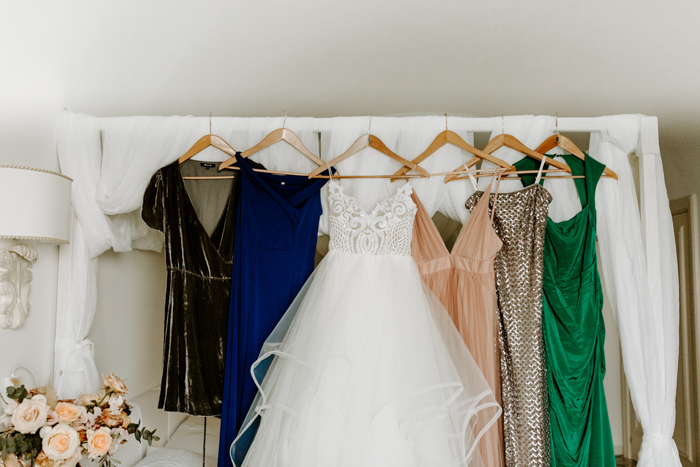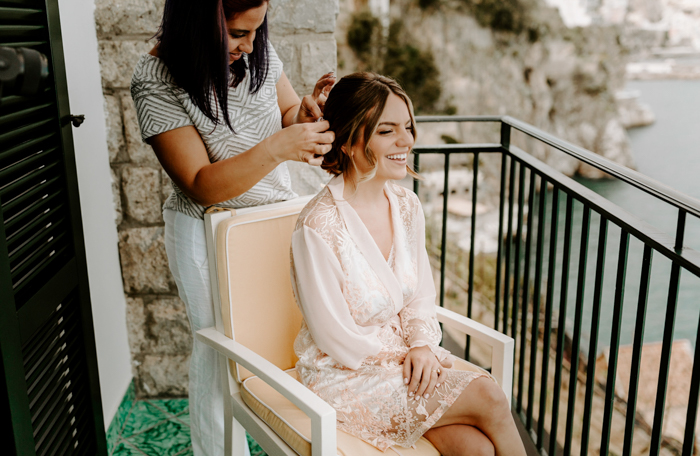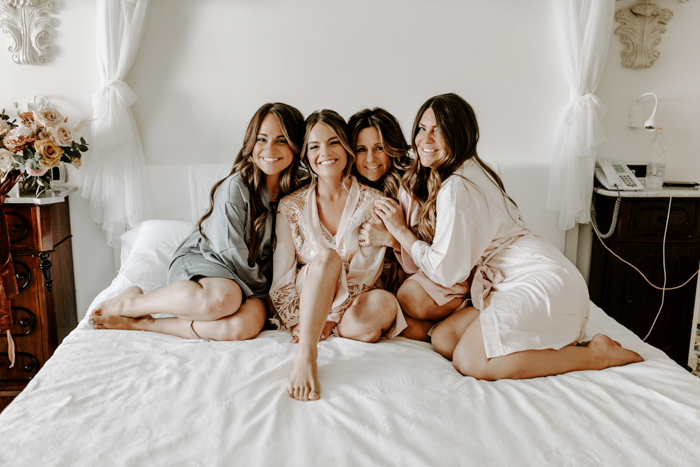 RECOMMENDED READING: Adorable Bridesmaids Robes for Your Best Girls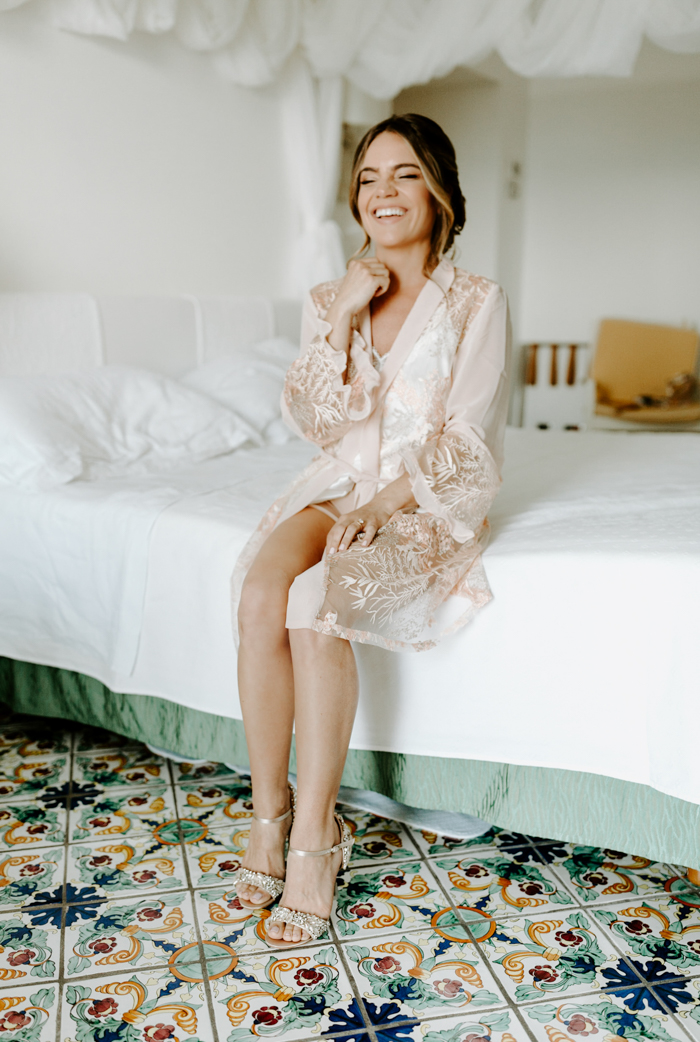 My favorite part of the day was the initial walk through in the garden with Nick. Up until that point, our wedding had just been a mood board in my mind and to see it all come to life was breathtaking. I've imagined my wedding day for as long as I can remember and nothing I ever dreamt of could have lived up to the feeling I had when I saw Nick for the first time that day. Getting to walk through all of the details Mae&Co created, just the two of us, was a priceless moment I'll cherish forever.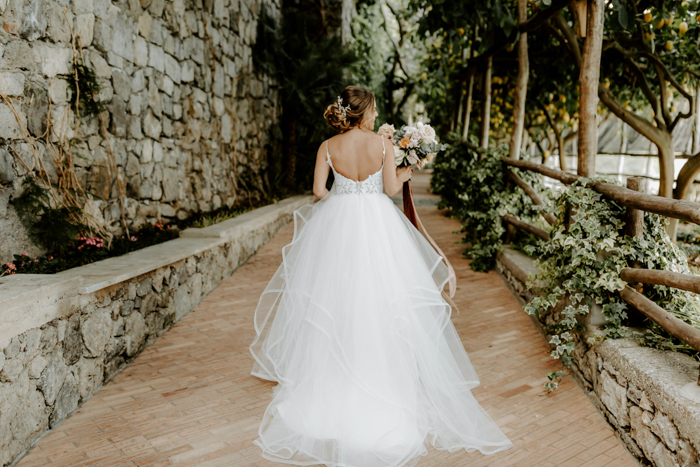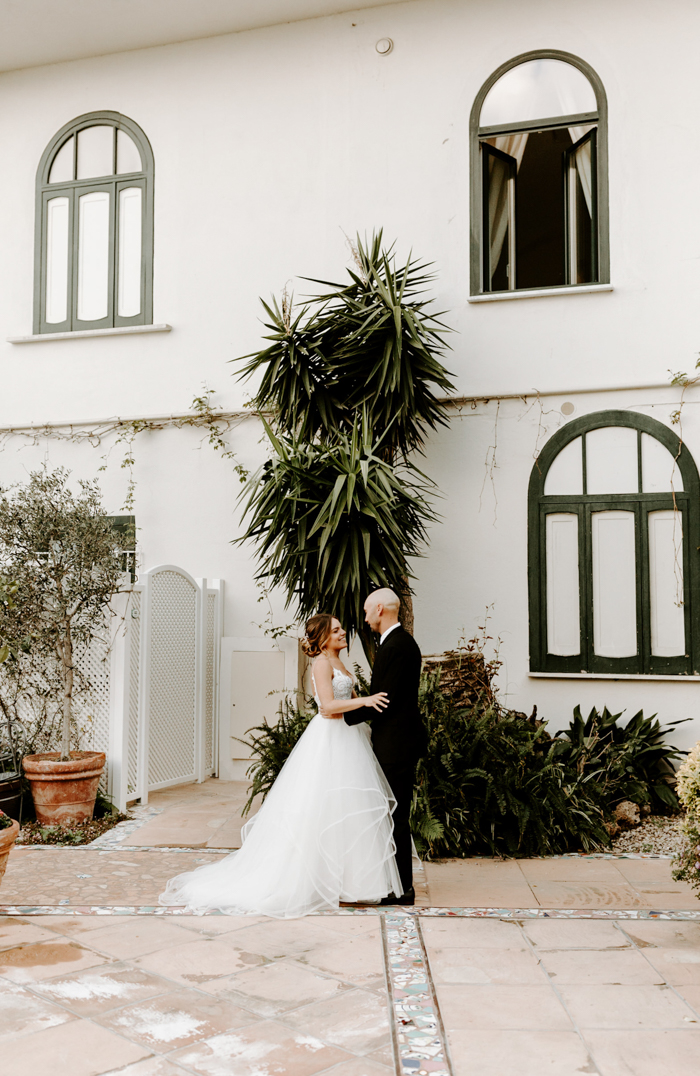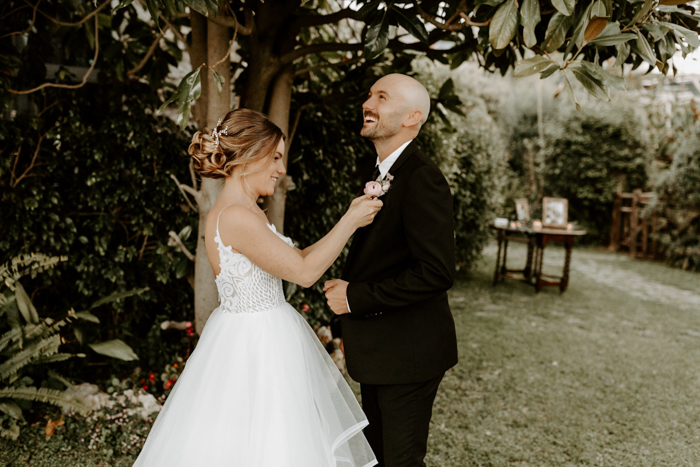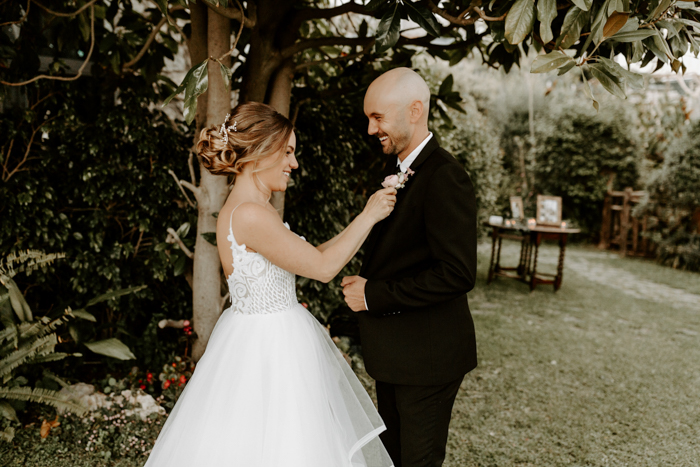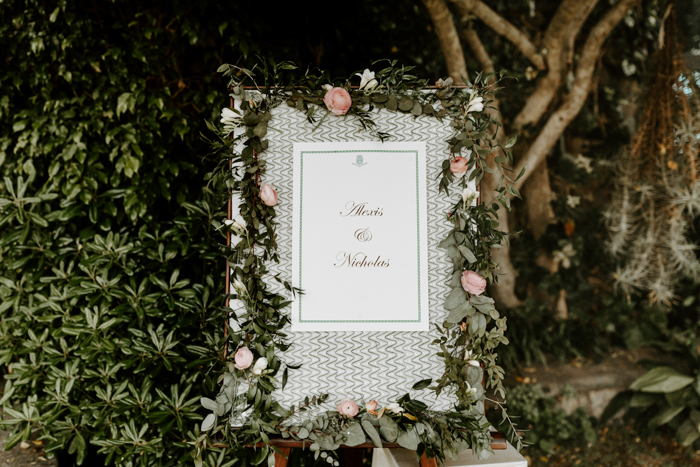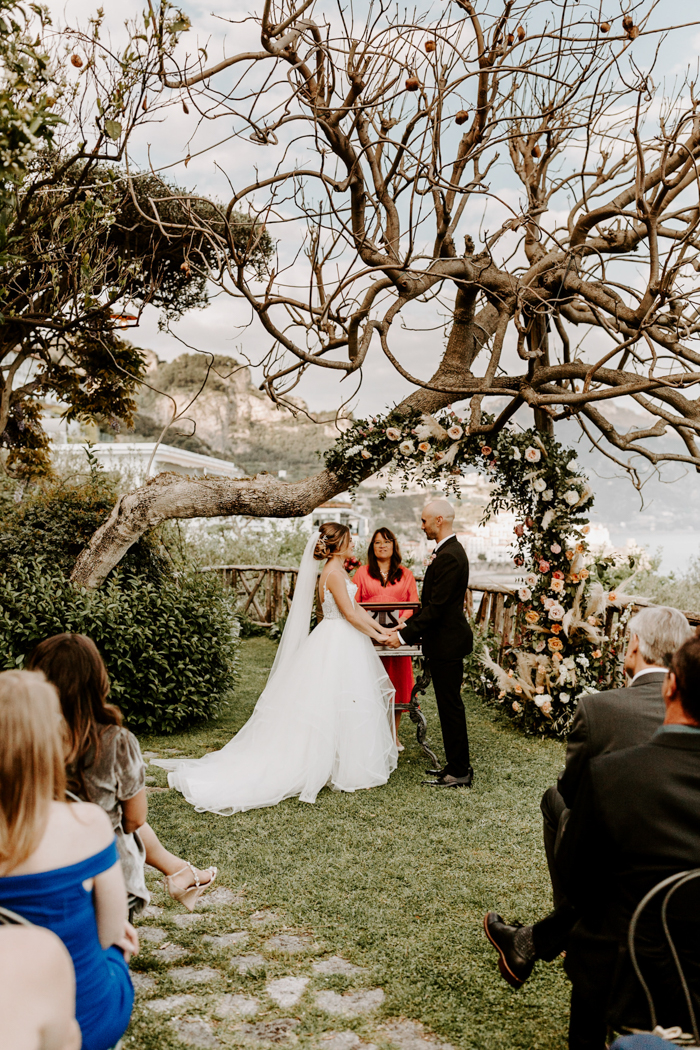 From Nick: My favorite part of our wedding day would definitely have to be when Alexis and I exchanged our vows. We had decided to write our own vows and finally getting to share them in such a beautiful and intimate setting overlooking the Amalfi Coast is a moment I'll never forget. She looked incredible and I cried my eyes out. I am forever grateful to have shared that moment with her all while being surrounded by our loved ones.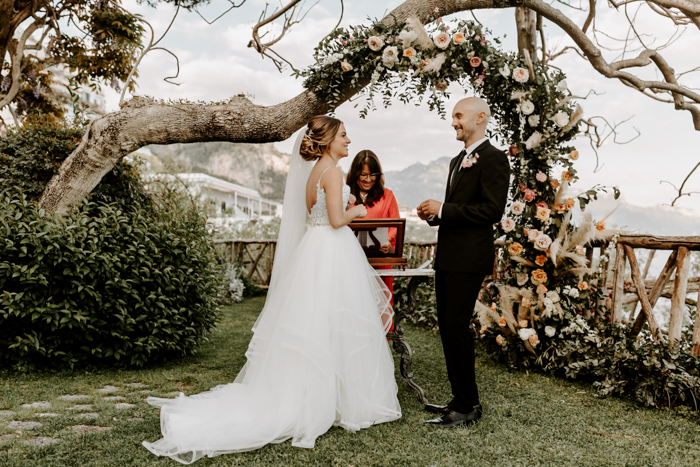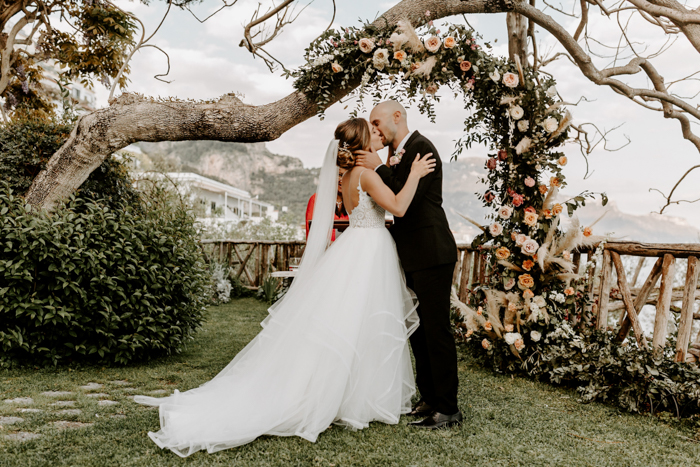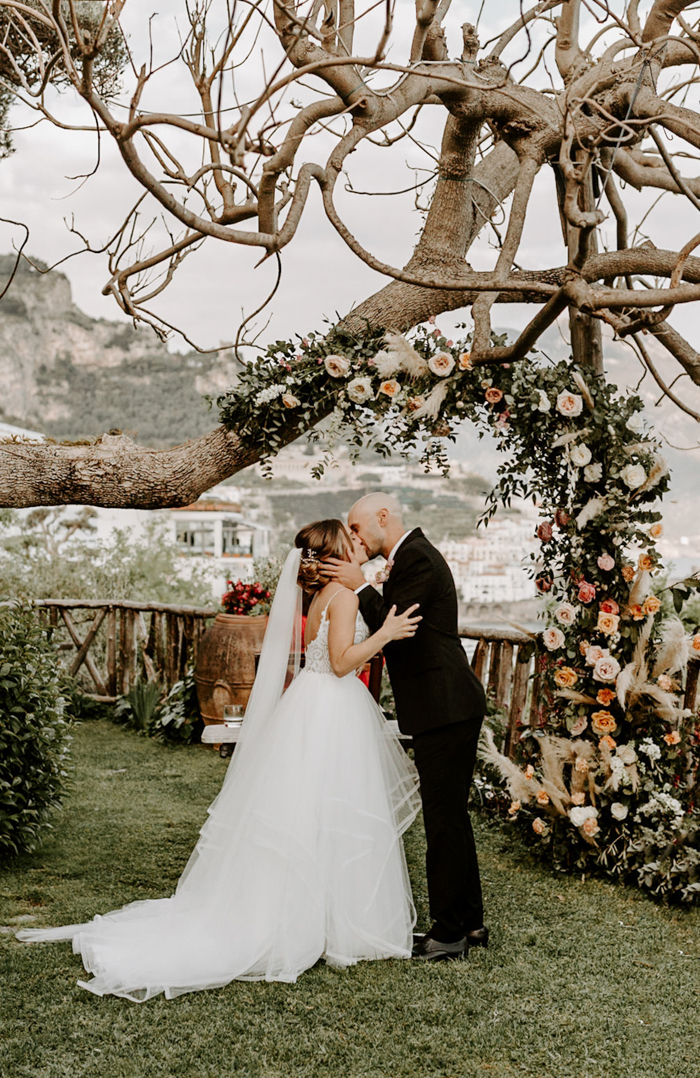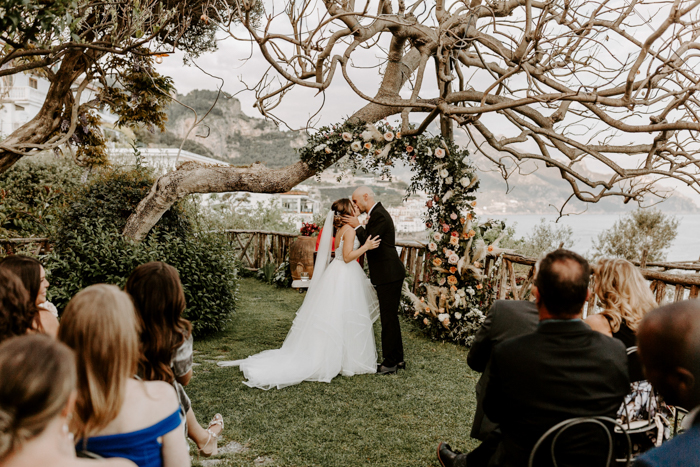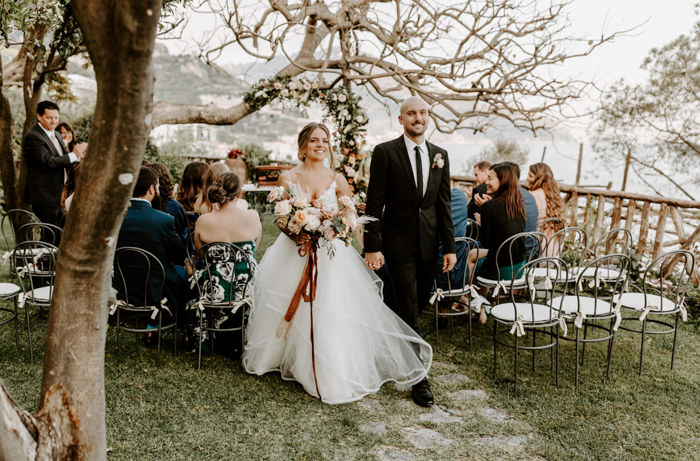 When choosing to travel to Italy for our wedding, we didn't just invite our guests for the day of, we invited them to join us for the entire week leading up to the big day. Everyone always tells you how fast your wedding day goes and this was our way of prolonging this moment. We got to experience a new country and celebrate for days with the people we love most.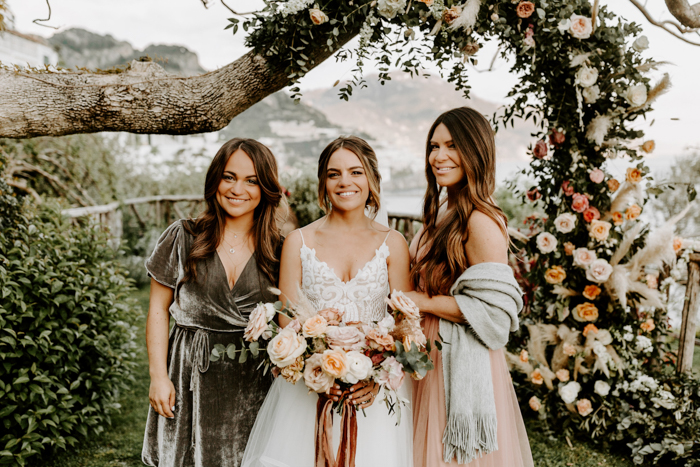 When we all sat down for dinner following our ceremony, we looked around the table at the people we each hold closet to our hearts. We had just spent six days with each other eating, dancing, laughing, crying and most definitely laughing until we were crying with all of them. Most of them were strangers to each other six days previous to this moment, and now we were all family. There was no small talk at this table, there were no introductions. Instead, we had new Italian nicknames and lingo that only we knew (tutu fruiti for life), toasts that had inside jokes we were all in on, and meaningful hugs at the end of the night knowing we had done what we all came for – to celebrate life, love, and make memories that none of us will forget.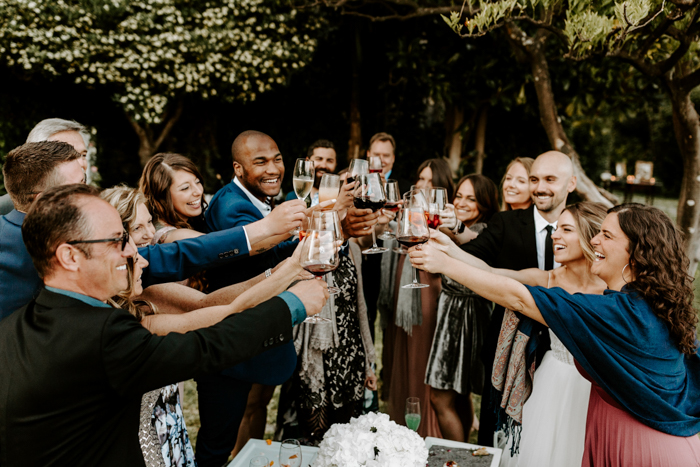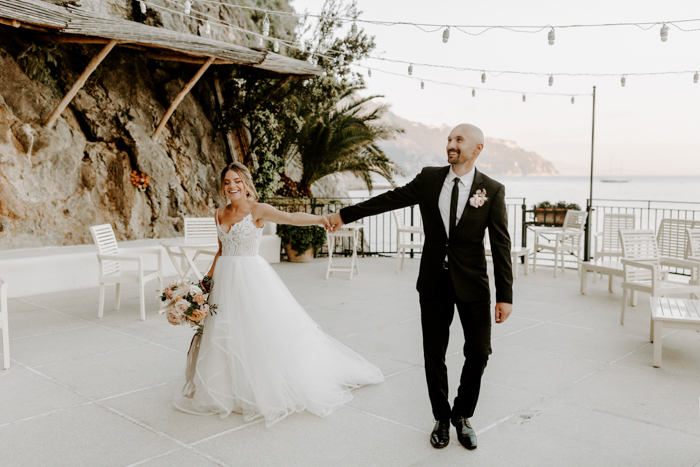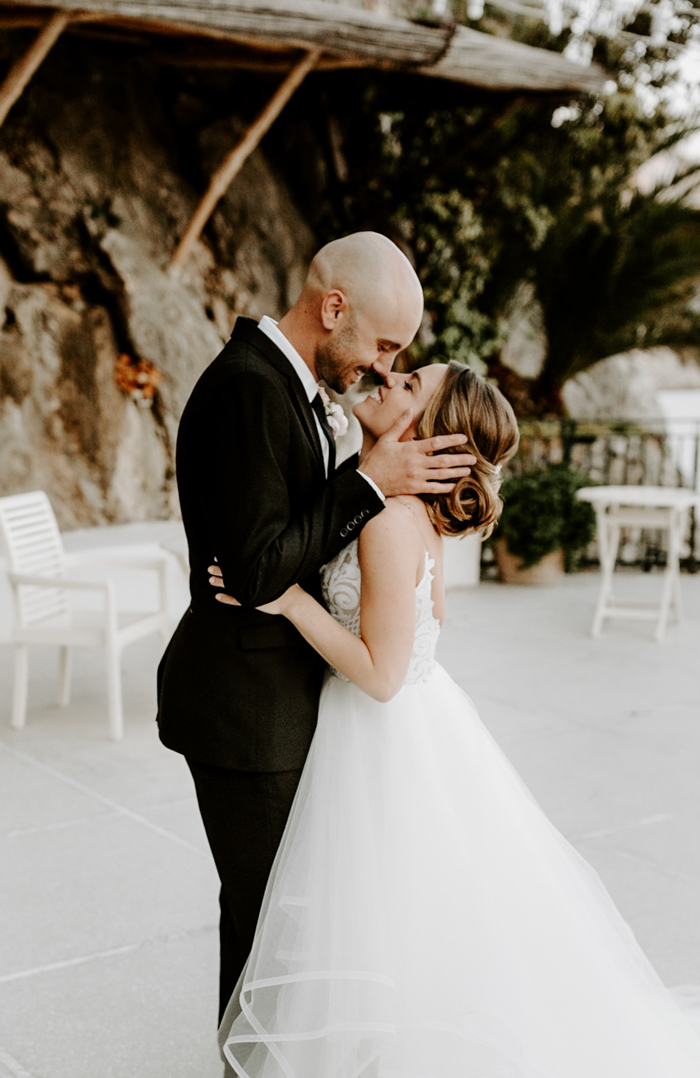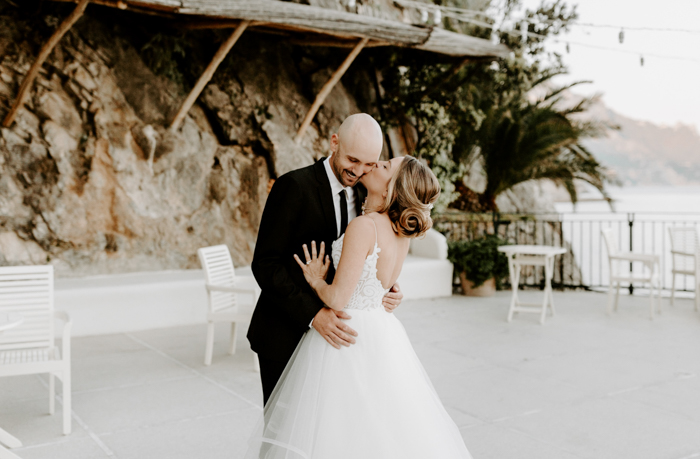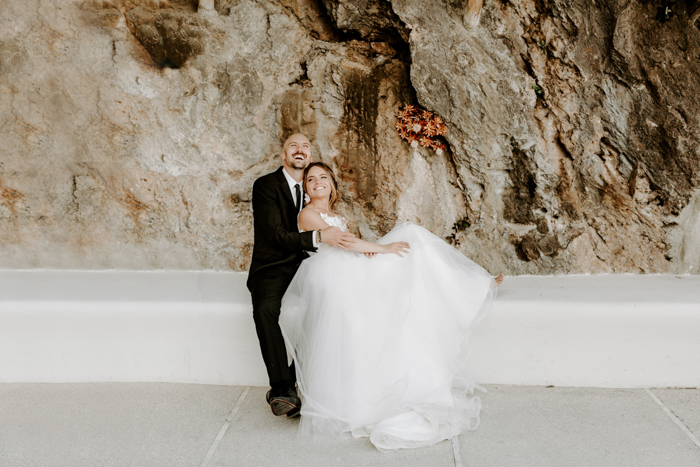 We consider ourselves a pretty laid back couple when it comes to planning things, so when we saw the opportunity to visit the Amalfi Coast and get married along side our favorite wedding team – of course we jumped on it! When choosing location, we debated doing a small dinner in a villa somewhere on the coast but when we found the Hotel Santa Caterina, everything just started to fall into place. The idea that we get to go back and stand in the very place we got married in the future definitely was the icing on the cake. Hotel Santa Caterina itself is magnificently decorated with Italian tile and filled with history, the views are unbeatable and the service was stellar. With location being one of the only big decisions we actually had to make, we absolutely would not change a thing about our choice.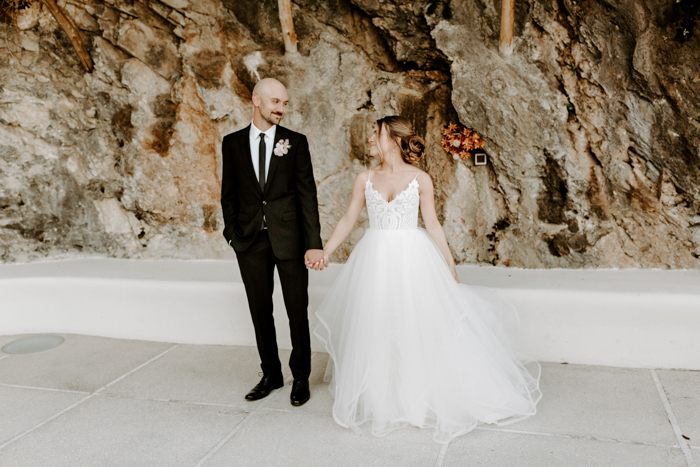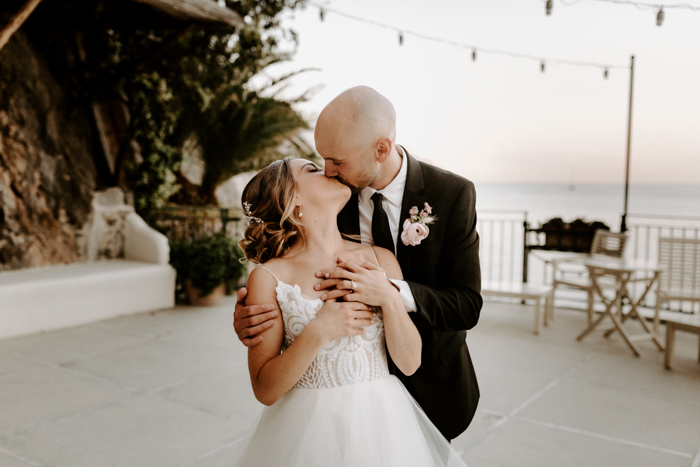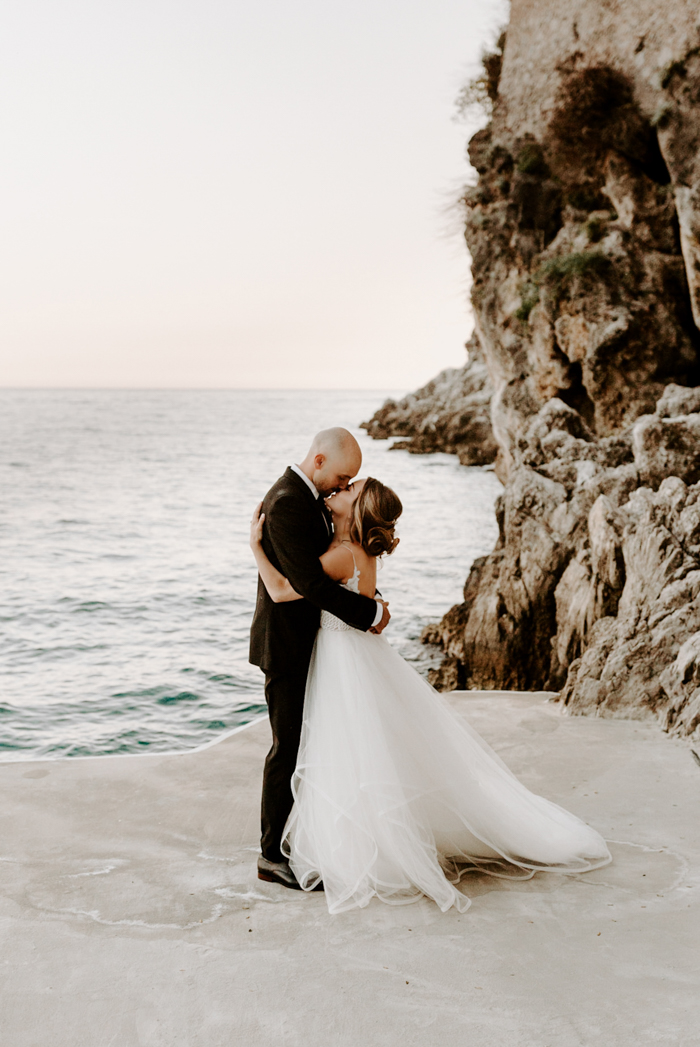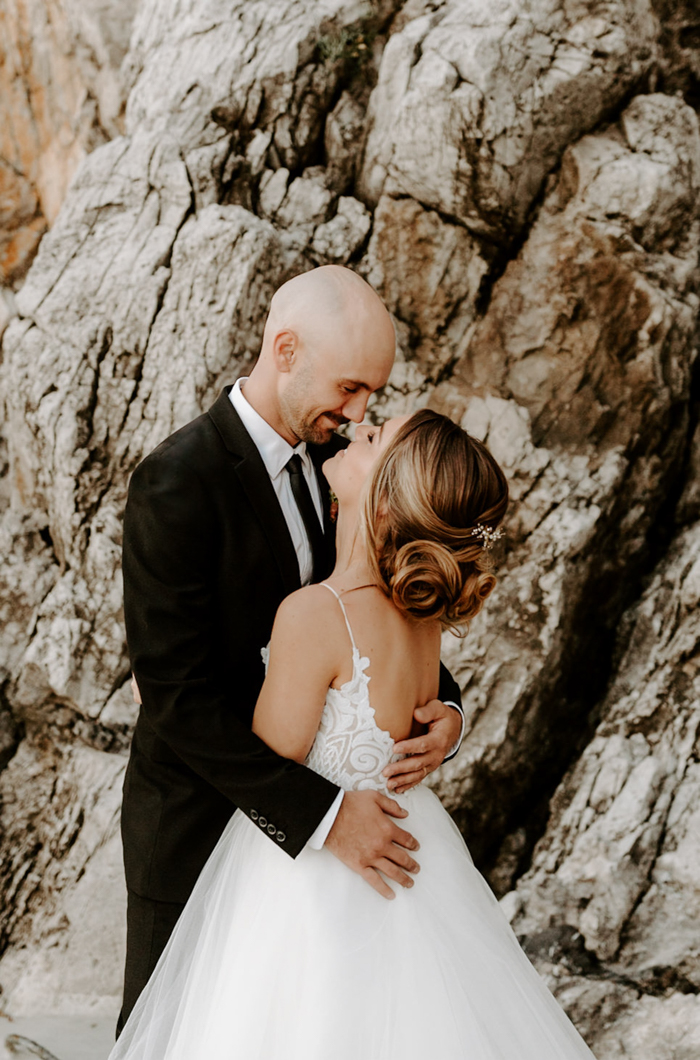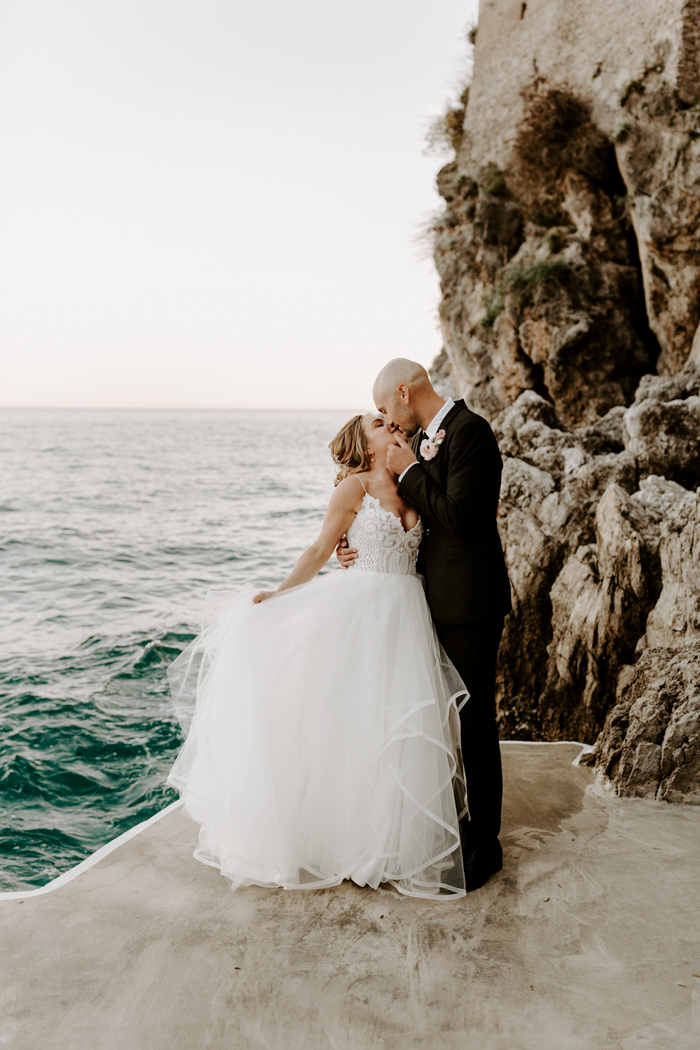 Karra (our photographer) is gold. We all shared a good laugh at our reception dinner about how she slid into my DMs and that's how we found each other – a true modern day love story. We decided to do our engagement shoot together and never looked back. Working with her again on our wedding day was just like having another friend there. She's patient, filled with warm encouragements during nerve wrecking moments, and will never let you be photographed with a hair tie on your wrist! At the end of the night we shared a good cry because what we had there was pure love – and some good Italian wine. She's easy going and makes Nick and I (the most awkward people to professionally photograph) look effortless. Without her, we would have never found Mae & Co, Good Seed, Jess Heron or this opportunity. She is the reason for everything. We love you, Karra!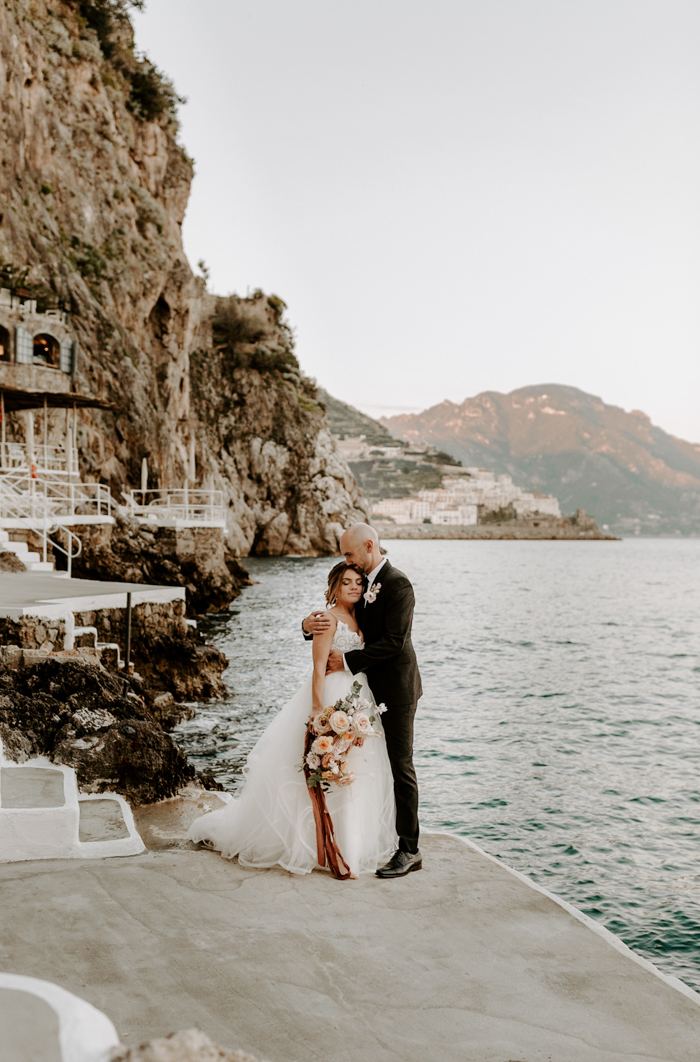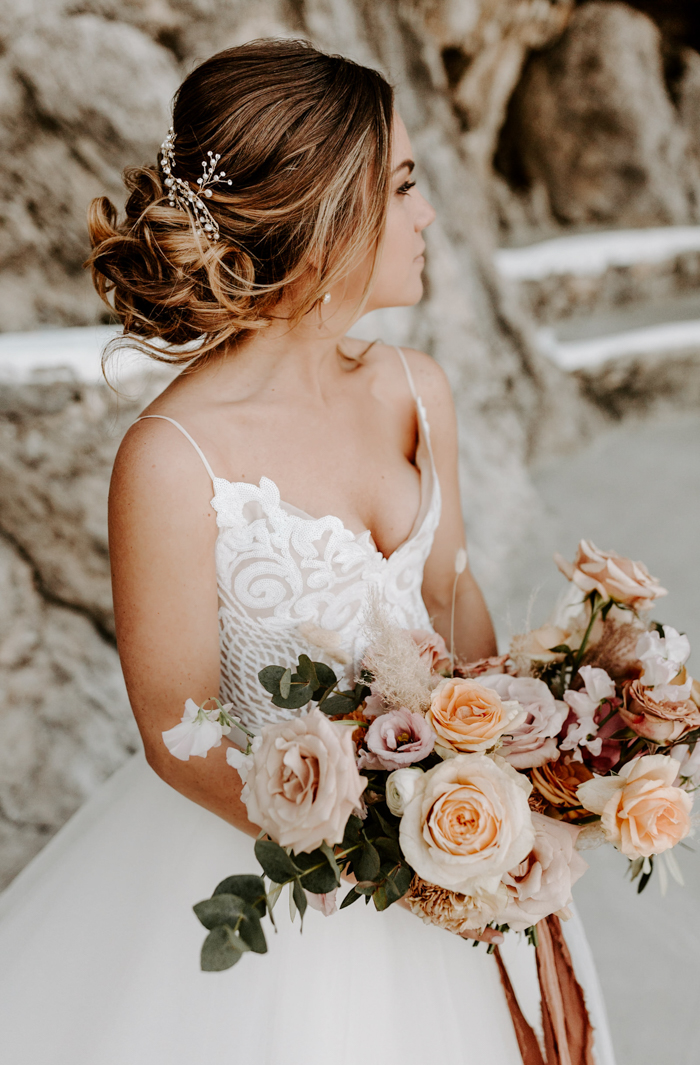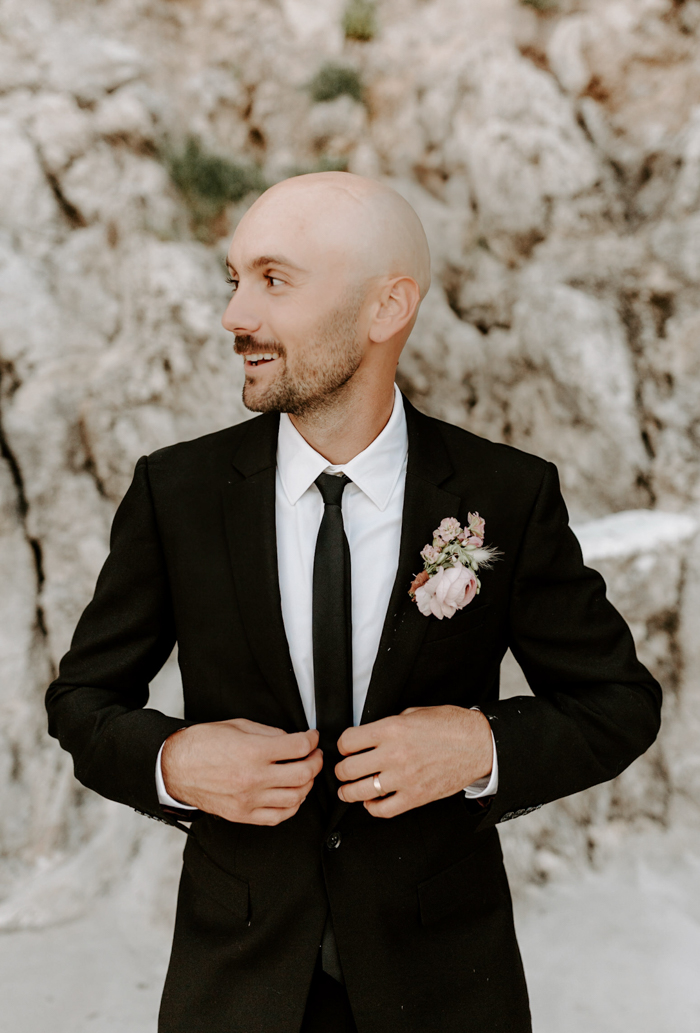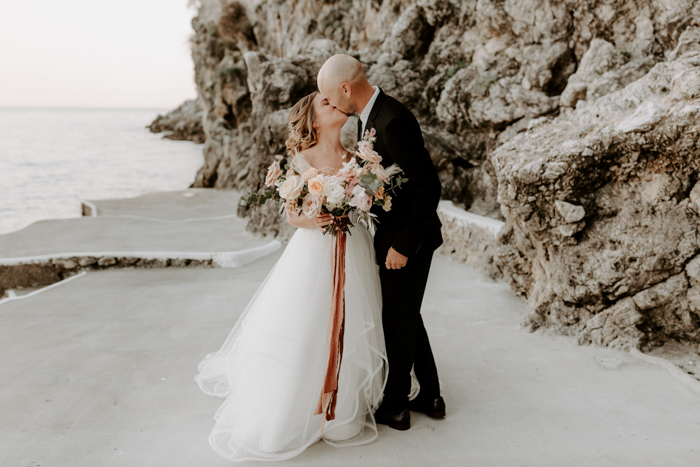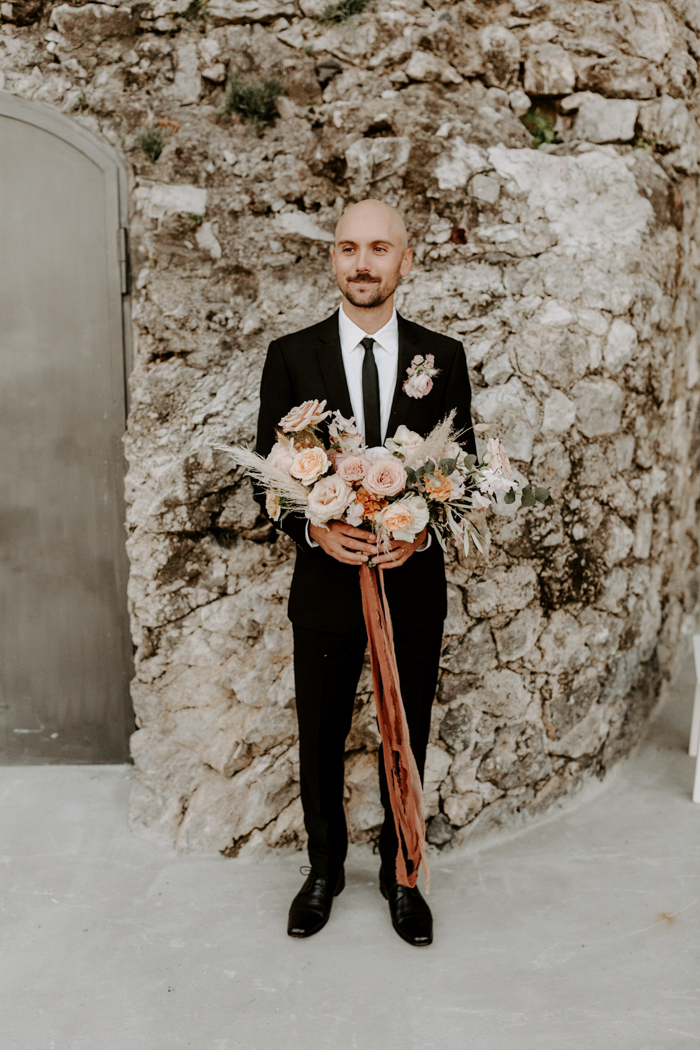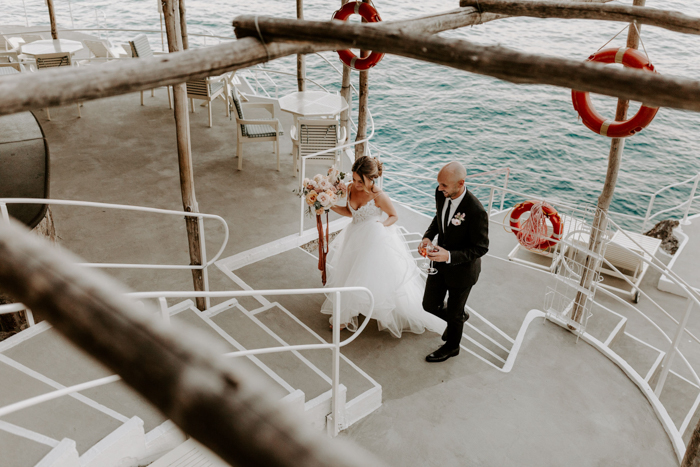 When choosing to partner with Mae & Co creative, we put total control and trust in them to style our wedding. Everything Manda (owner and creative producer) does is magic. She is truly one of a kind and we were so lucky to work with her, Johnny, and Good Seed Floral. We discussed a few ideas and within a few weeks we received our mood board and man did they deliver.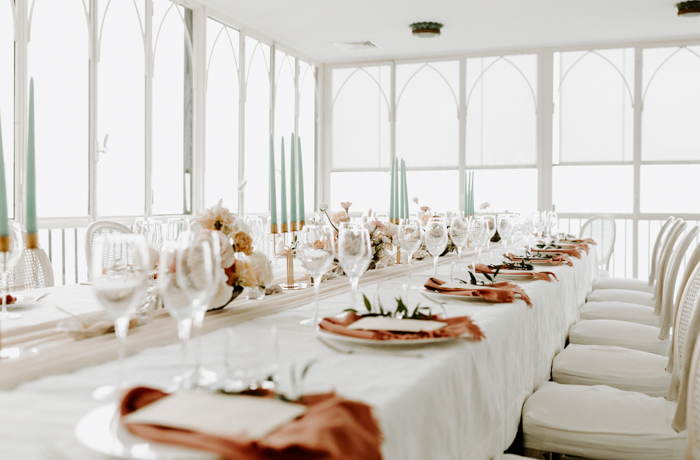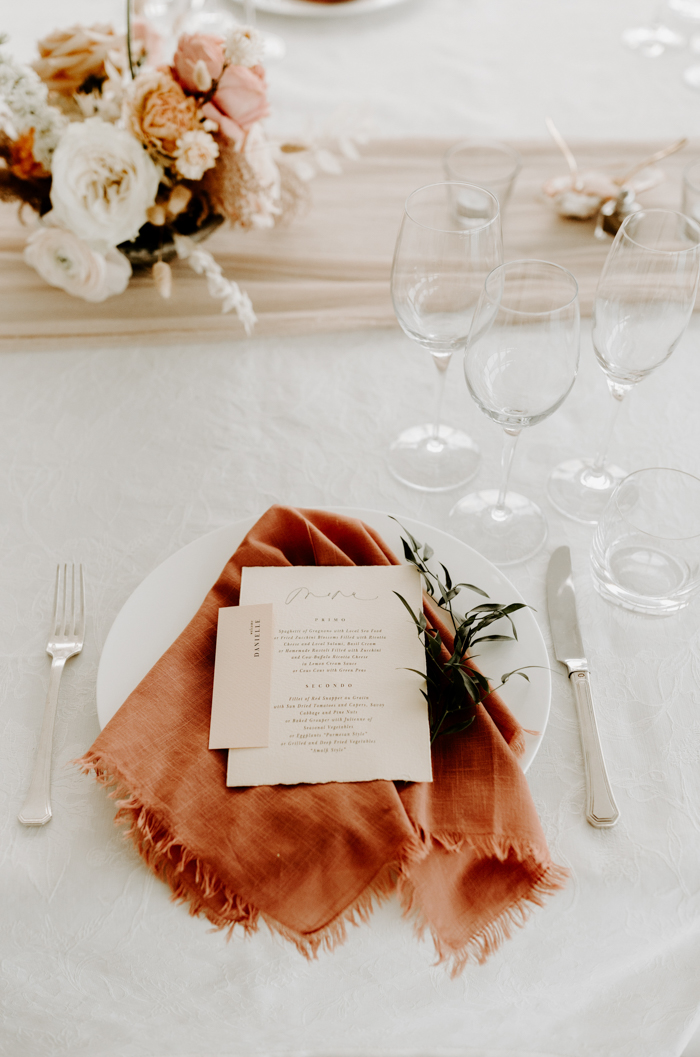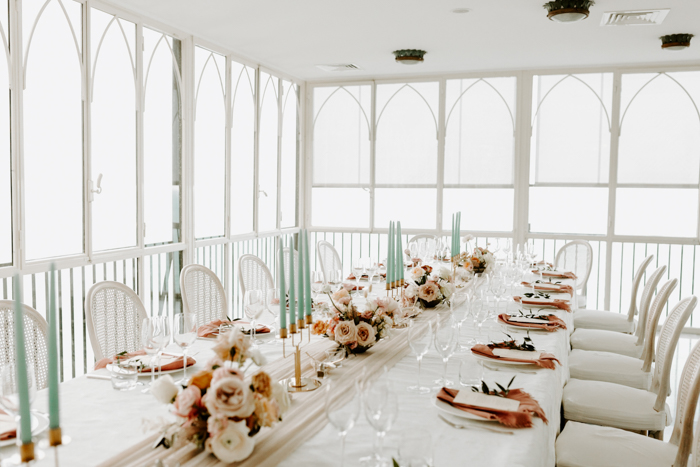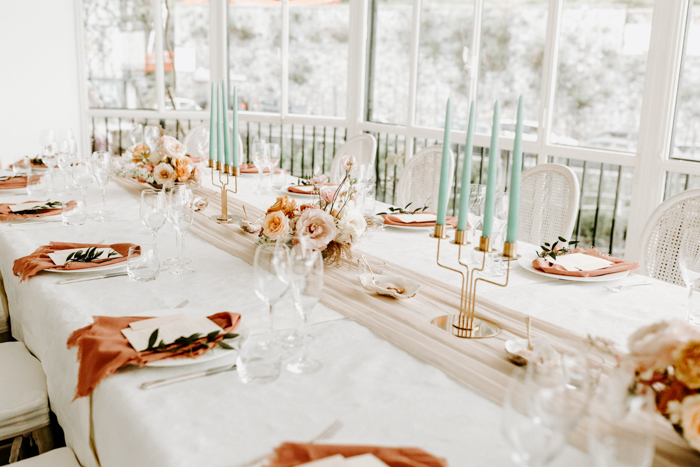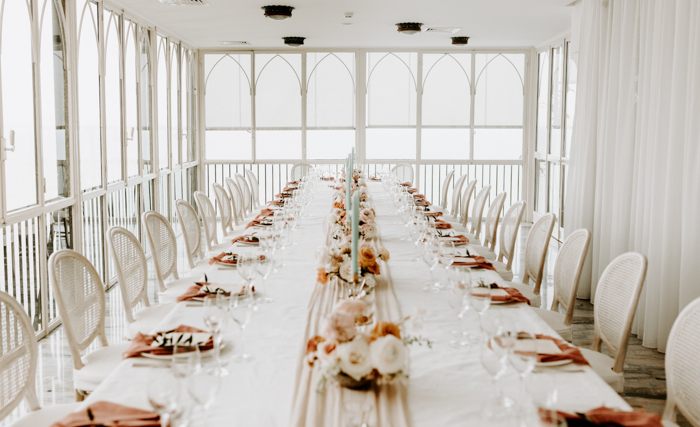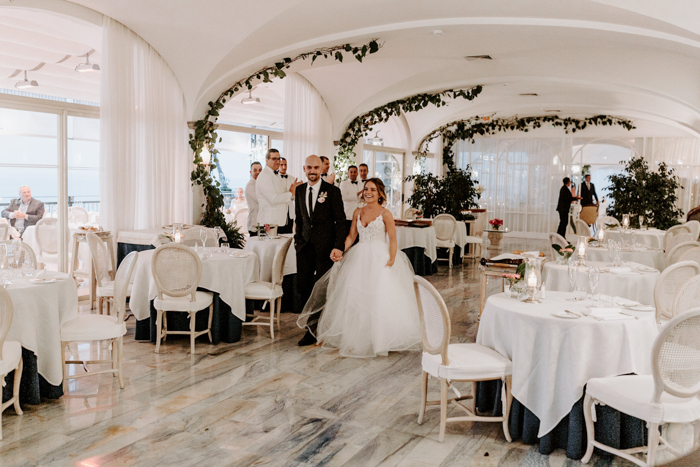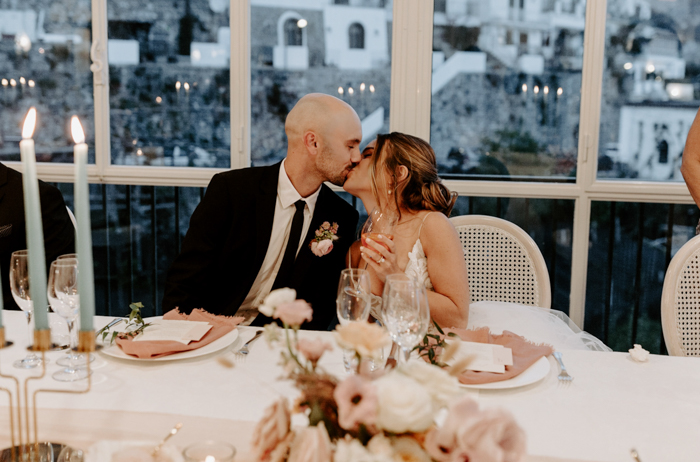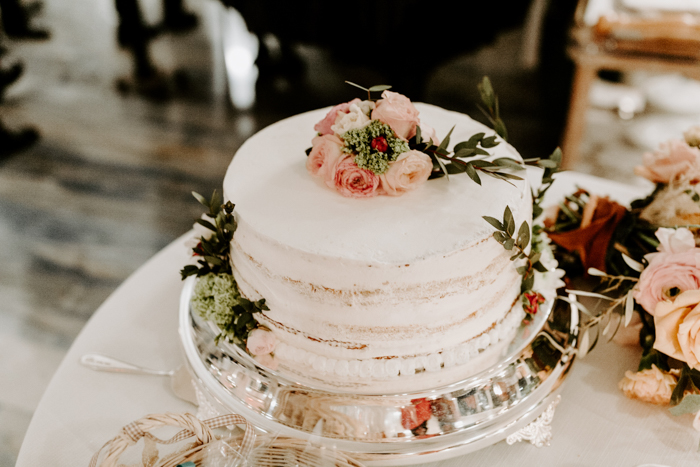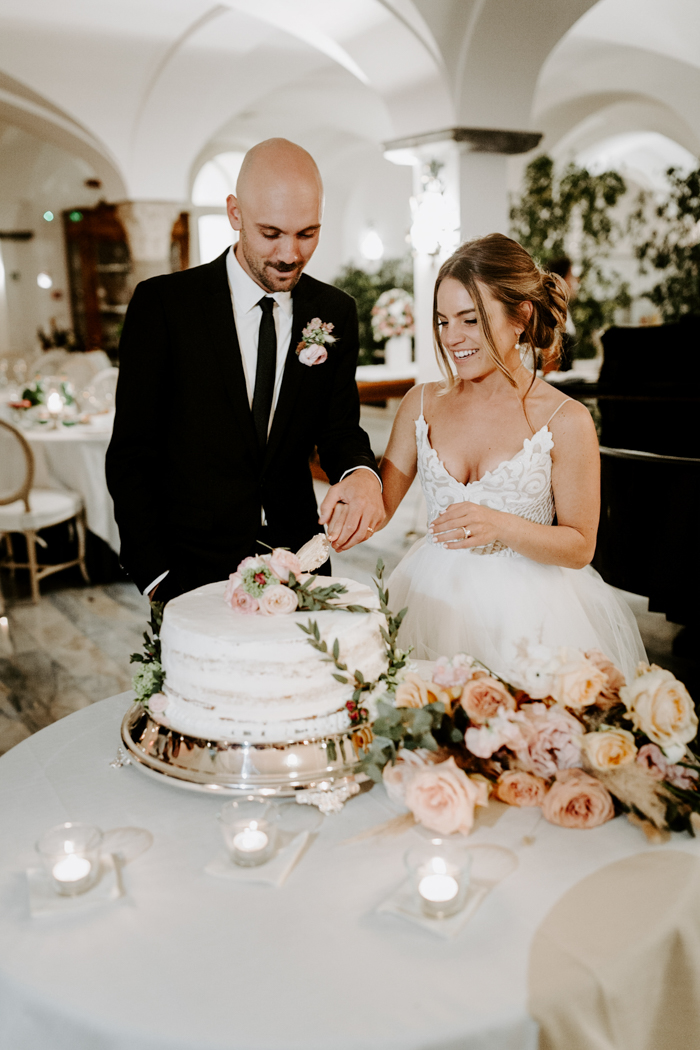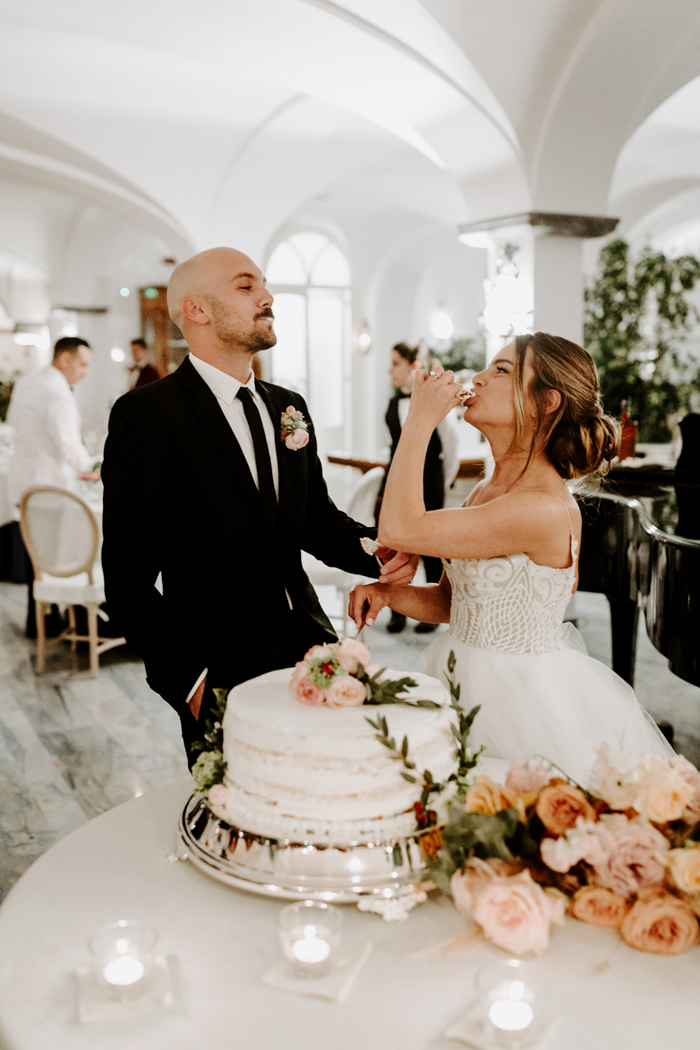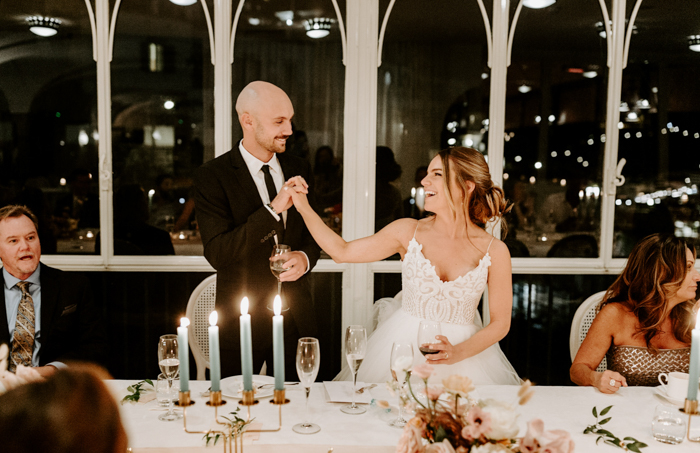 Congratulations to this couple and many thanks for Karra Leigh Photography for sharing their day at Hotel Santa Caterina with Junebug! If you can't get enough of these Italian vibes, wait until you see how this fashion-forward couple celebrated their day.