Kelly and Joe's intimate wedding on Long Beach Island was equal parts glamour and relaxation. With champagne toasts in the morning, a brunch featuring colorful macaroons, the bride in a breezy silver beaded gown by Dennis Basso and portraits on the beach at sunset with Sarah DiCicco, everything about the day flowed naturally and fabulously. See for yourself how relaxed these two lovebirds look; they sure know how to do a wedding right!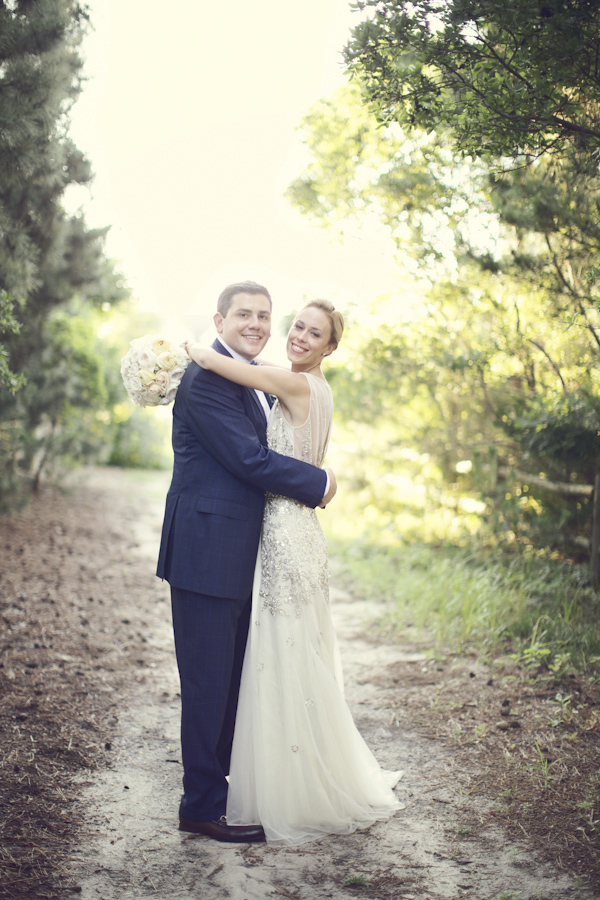 The Couple: Kelly and Joe
The Wedding: 8.10.13 – Spray Beach Chapel and Private Residence, Long Beach Island, New Jersey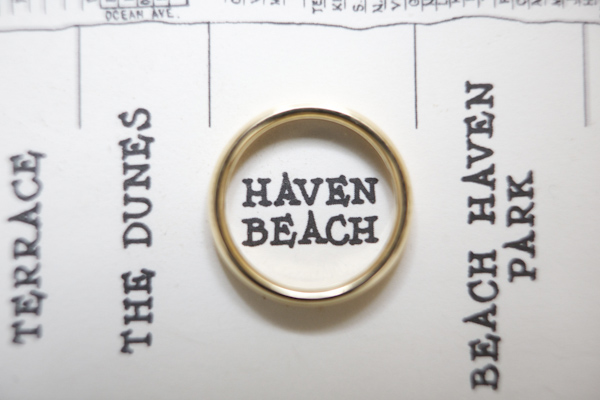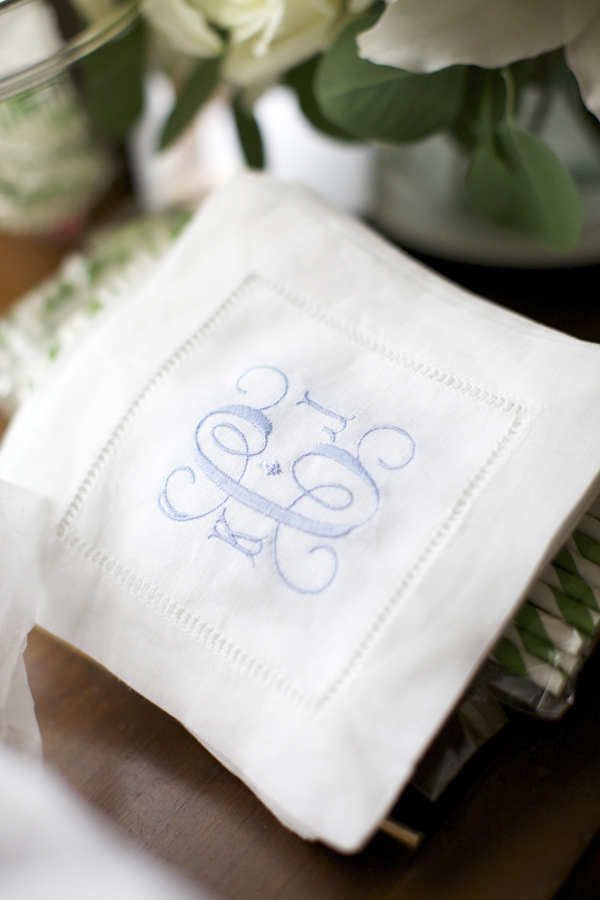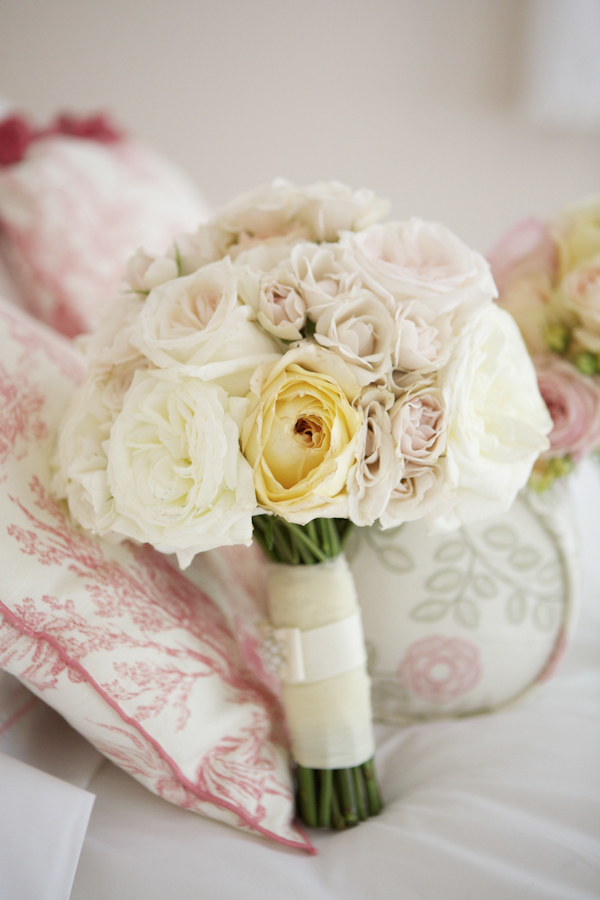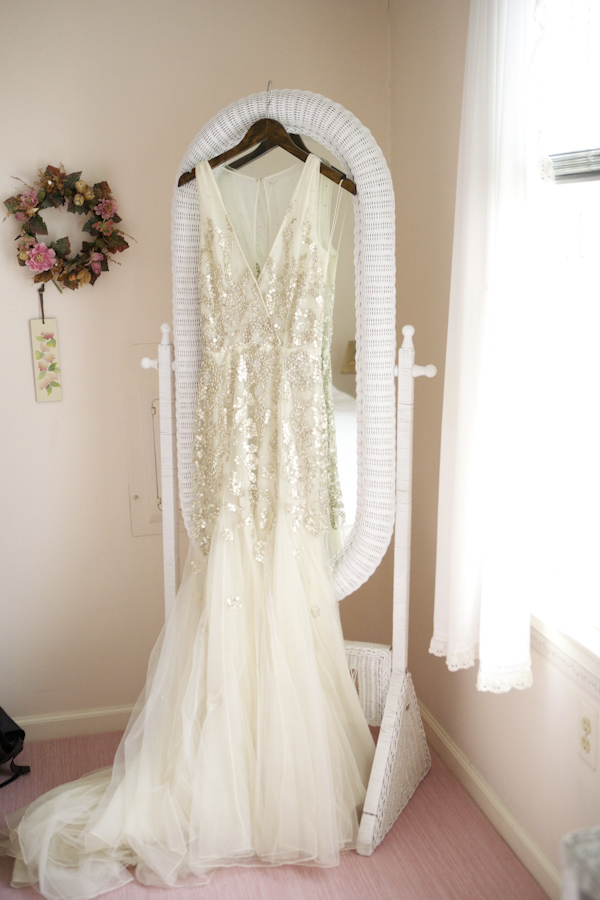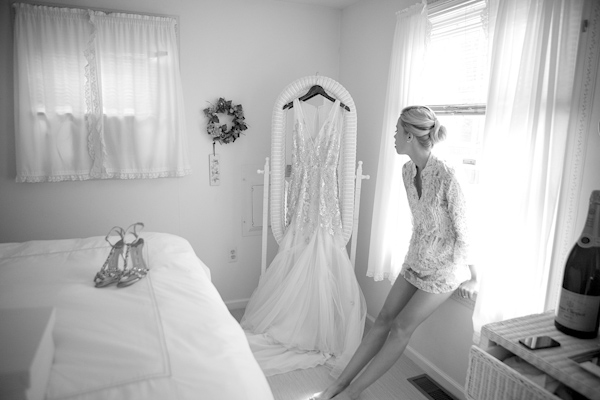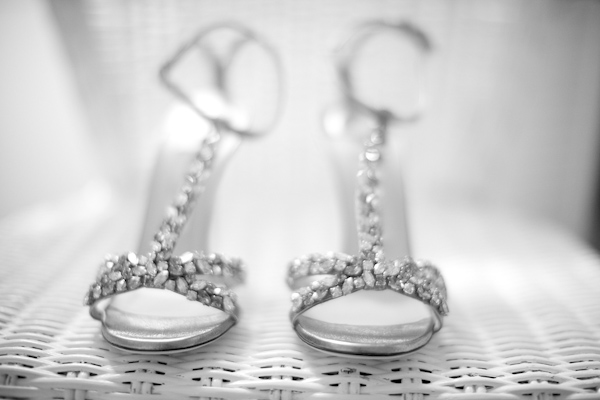 The Goals: There were two major priorities for us. 1) Keep it simple — uncomplicated and enjoyable. While this day represents "a big deal" we did not want or need this event be a big deal. 2) Honor the legacy of our grandmother (and grandmother-in-law), Louise, whose refined and gracious nature has helped shape our approach and outlook as a couple.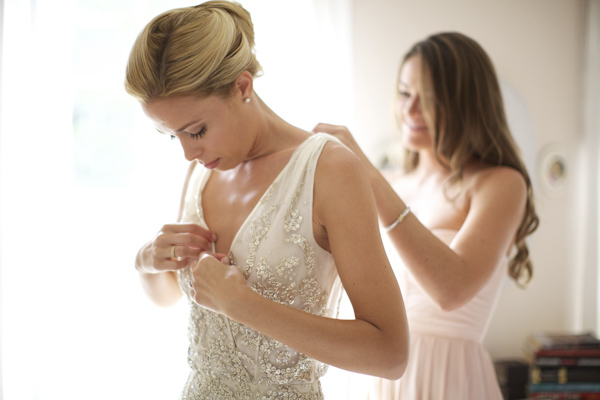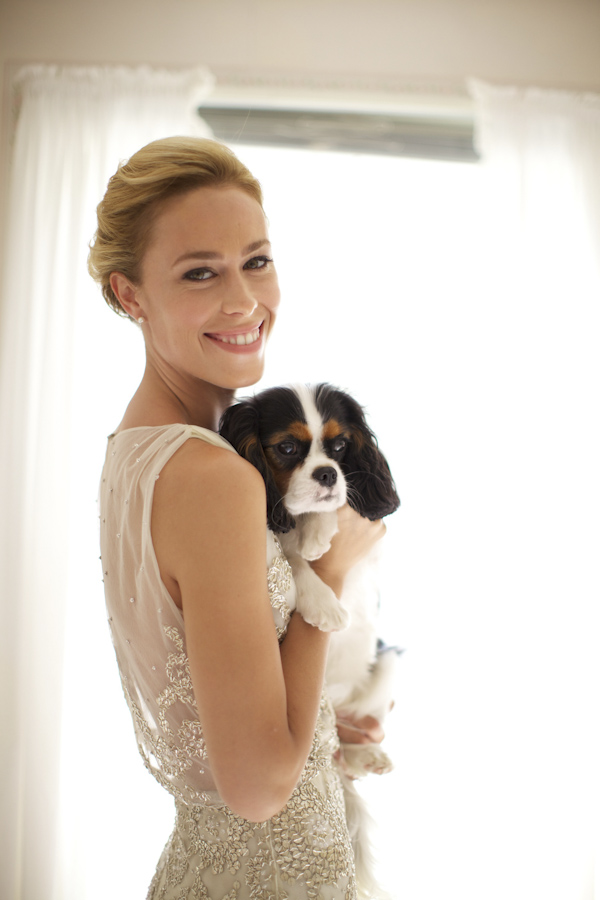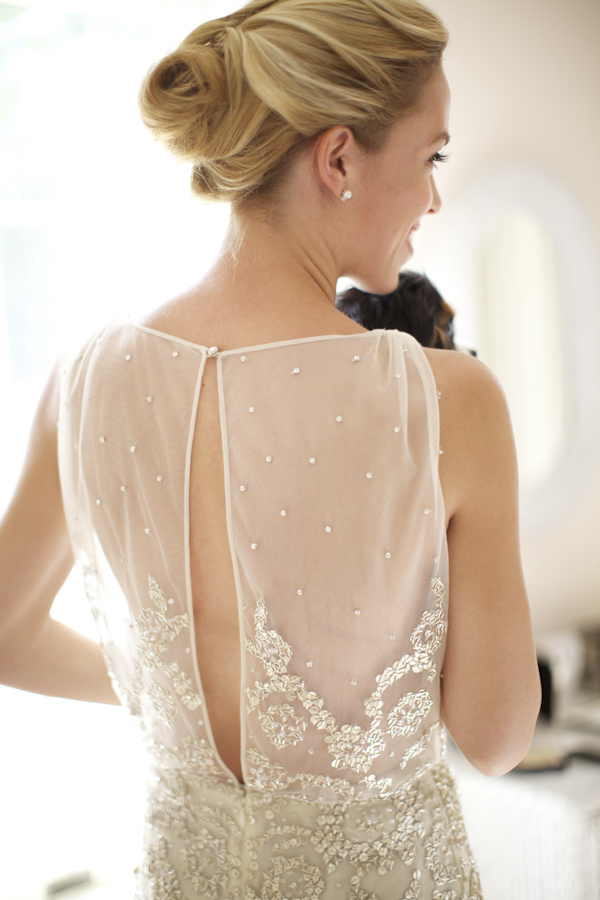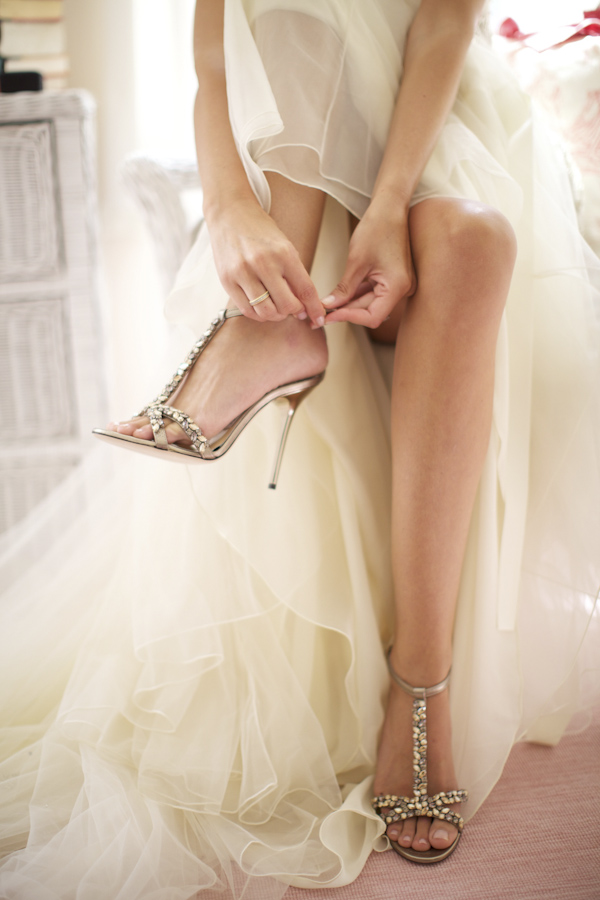 The Moments: As the youngest generation of a family with a rich history on a small island, we are blessed to be surrounded by a community of friends. Although we had fewer than a dozen guests, it was an unexpected surprise to be greeted by our extended network of friends throughout the day. When we walked out of the chapel we were met with applause from the crowd that gathered to watch and wish us well (cried). When we arrived to our home from the chapel all of our neighbors cheered Joe on and came over to shake his hand (cried). And throughout the day we welcomed many to our front steps where my grandmother welcomed them in for food and drink, and paused along our travels to the beach to share well-wishes (more crying). So much unexpected cheering from so many around us…it was really special.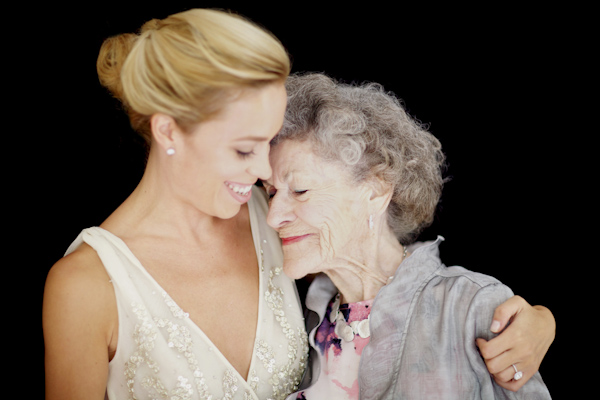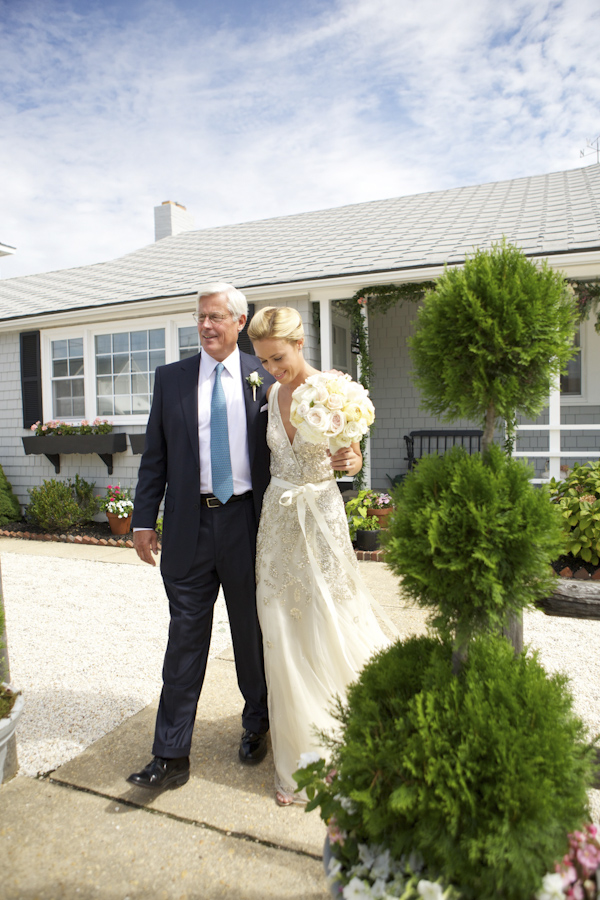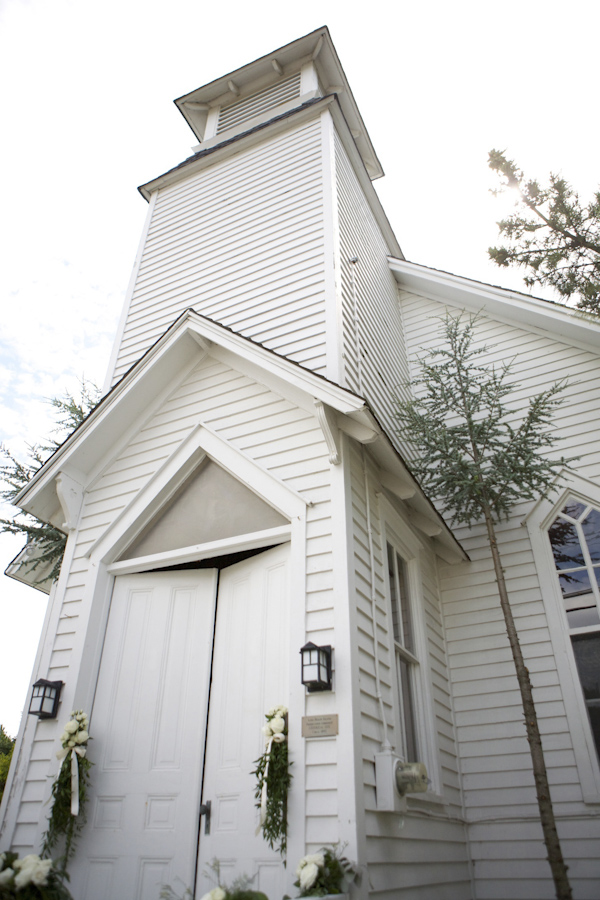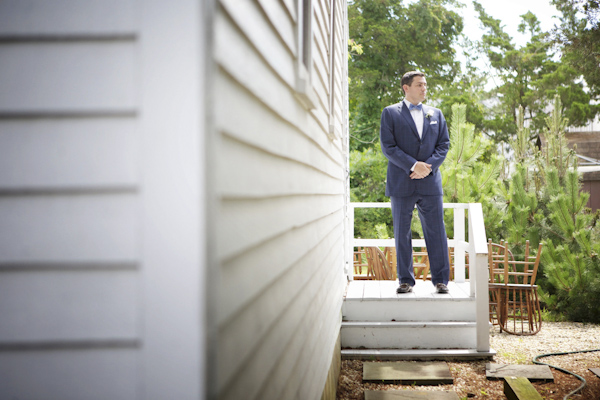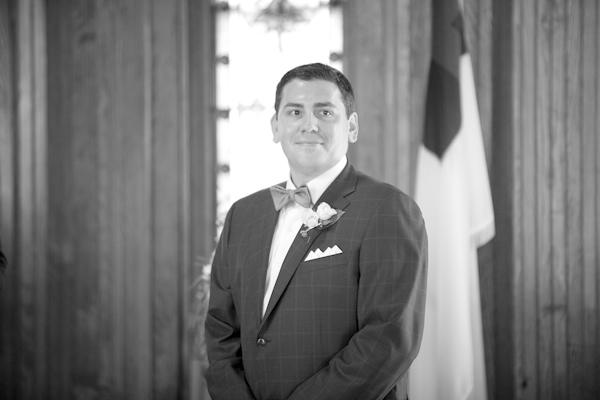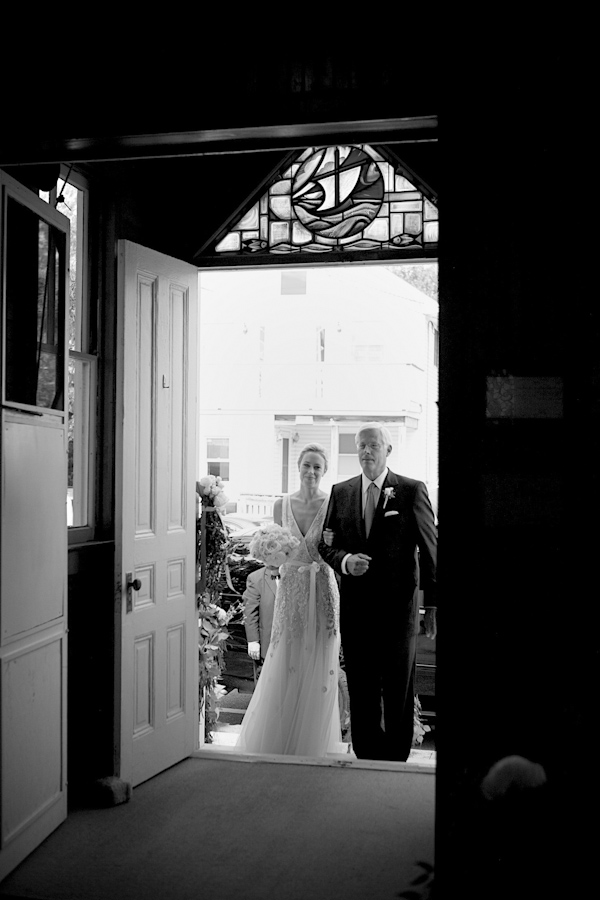 The Design: Life at the beach is extremely easy-going: the speed limit is 25 per mph, champagne is uncorked at breakfast, time is measured only by the sun, and one always seems finds oneself outdoors. Our home, built by a member of the family over a century ago, is rich with tradition: our house is always playing host, our stories are aplenty and are told often, we show respect by dressing for dinner (which extend well into the evening), and enjoyment is the task of the day. Naturally, we wanted this sense of leisure and personality to extend to our nuptials.
We had the great fortune to work with several expert professionals who helped us achieve this sense of easy sophistication and casual elegance. We gave minimal direction and were open to suggestions. Having established relationships with several of our vendors was key, and we trusted them to handle the details. Our custom invitations were produced on thick cream stock with scalloped edges trimmed in gold. Each piece was hand-calligraphed in a dusty brown ink, and personalized for each guest, as we wanted to add a hint of uniqueness to these keepsakes. We asked our floral designer to work within a palette of light pinks, creams, and light yellows, and encouraged her to keep things "leafy" and natural-looking. Garlands and wreaths complimented the cottage style of our home and the chapel.
Having photographs to remember our day was essential, but we left the artistic direction to our talented photographer, Sarah DiCicco. She helped us to create a proper timeline, and scouted out all of the picture locations herself. We just enjoyed having quiet moments to ourselves hanging out while she snapped away. It was perfect.
Our brunch menu was created and executed by our favorite duo, the owners of Pearl Street Market, a staple of island living. The meal was served true to form as family (and photographers) were seated on one long table bedecked in gold-toned china, surrounded by family photographs, and old mismatched chairs. The family enjoyed hors d'oeuvres, drinks, and brunch fare that was representative of the food we spoil ourselves with at the beach. Guests enjoyed homemade key-lime pie for dessert and authentic macaroons – an excellent accompaniment to champagne.
Our family shared a plethora of advice, and many stories were swapped, which certainly was a fitting way to begin this next phase as a married couple.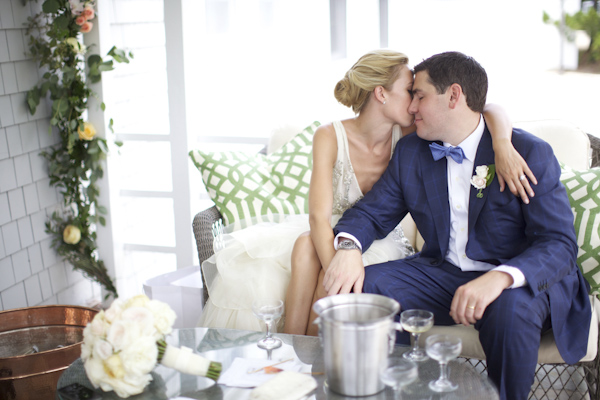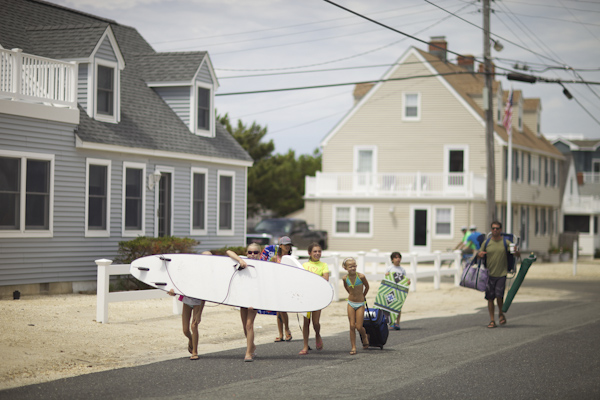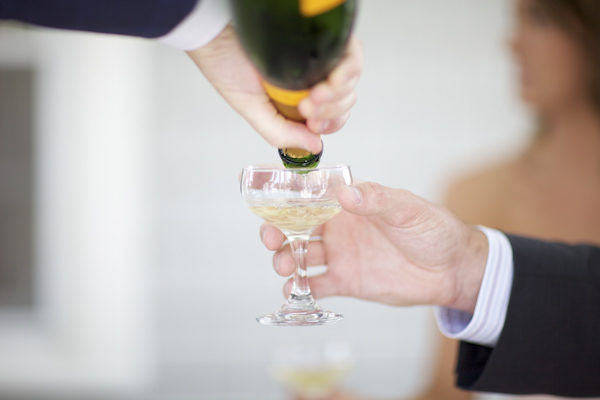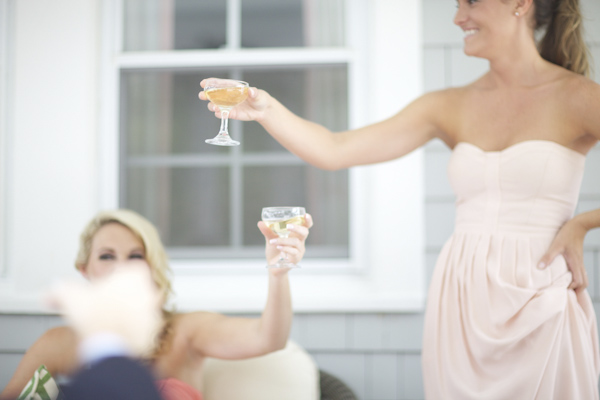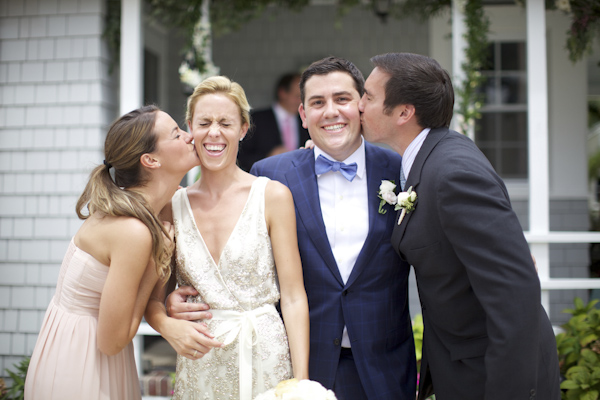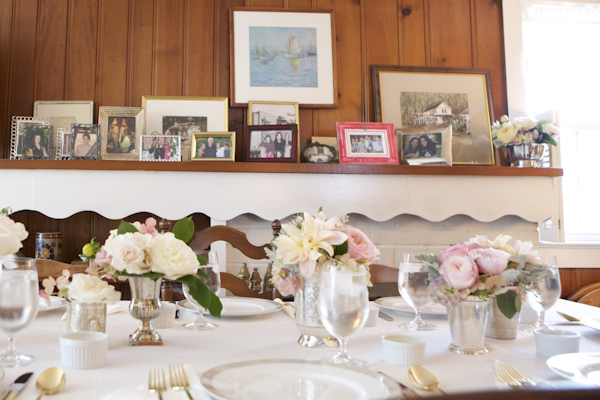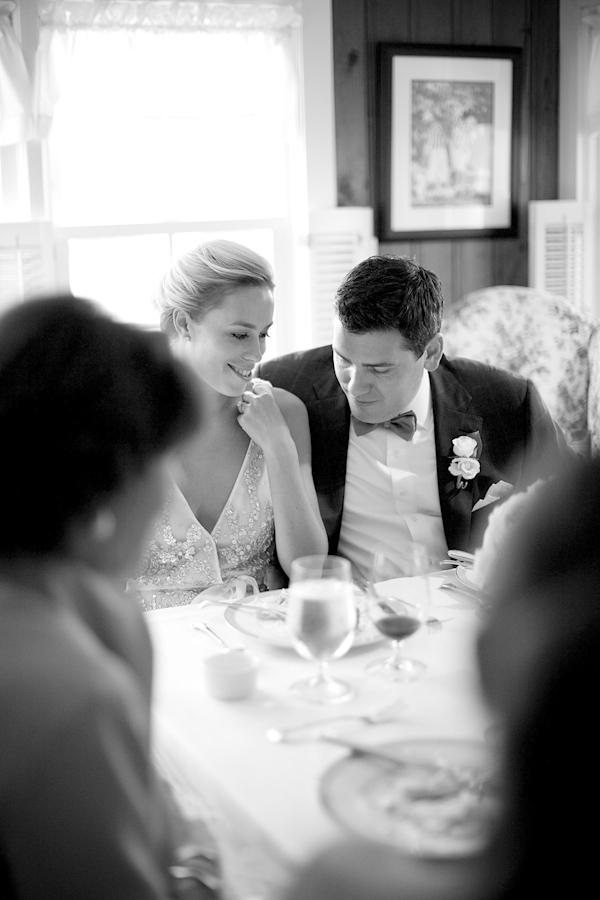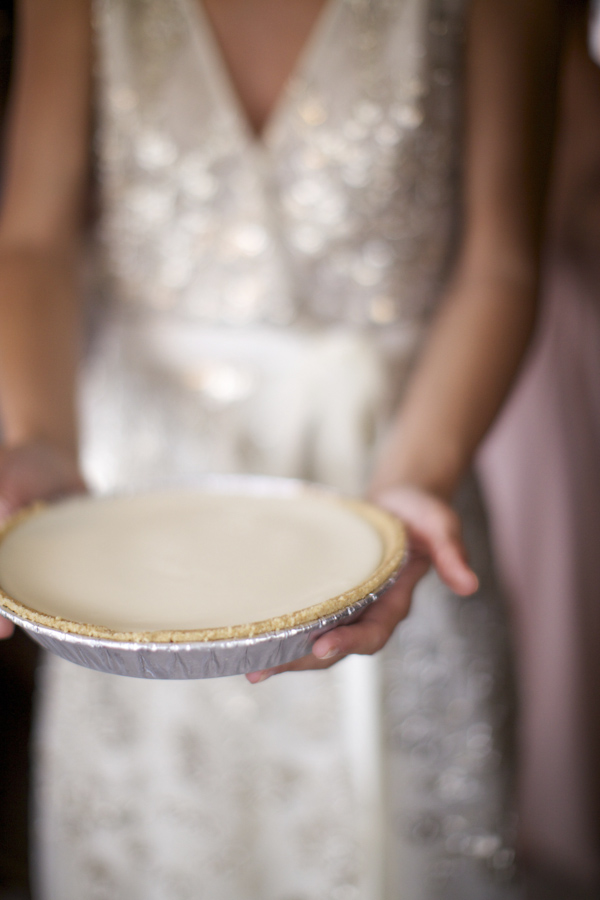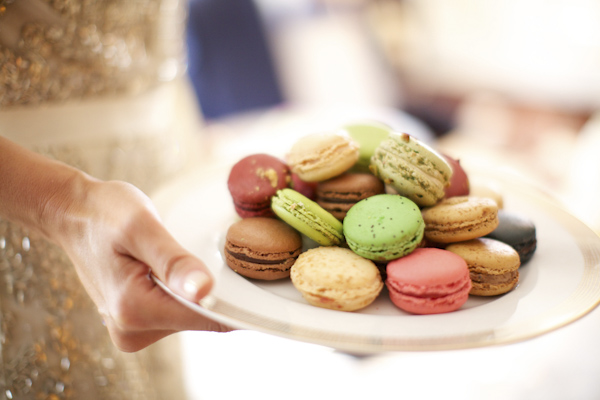 The Look: Neither Joe nor I had a specific look in mind. Nor did we feel strongly about what our family wore. We wanted them to look and feel great…which they certainly all achieved! My sister and I shopped for my dress together, and my emphasis was placed on this experience rather than a type of dress I had in mind. However, I knew I did not want to wear a wedding dress. We went to Manhattan and bopped around with a very patient driver. I tried on every gown (long and short) that was suggested by my sister. We happened to pass by the Dennis Basso show room on Madison, and before you knew it, I had found THE ONE. It just felt lovely…like something that should be framed and put up on a wall. That was all I needed.
My trusted makeup and hair artists know my aesthetic all too well, and they really took my approach from description to reality. My makeup was fresh and minimal, and my hair was swept sweetly off of my face into a loose bun.
It goes without saying, Joe always looks great in a suit, so our approach was that this ensemble was to be a tad more celebratory to commemorate the day. We picked a summer inspired windowpane suit that Joe matched with a crisp white shirt, brown belt and shoes. We purchased a blue bow tie and white pocket square, and topped everything off with heirloom cuff links and belt buckle.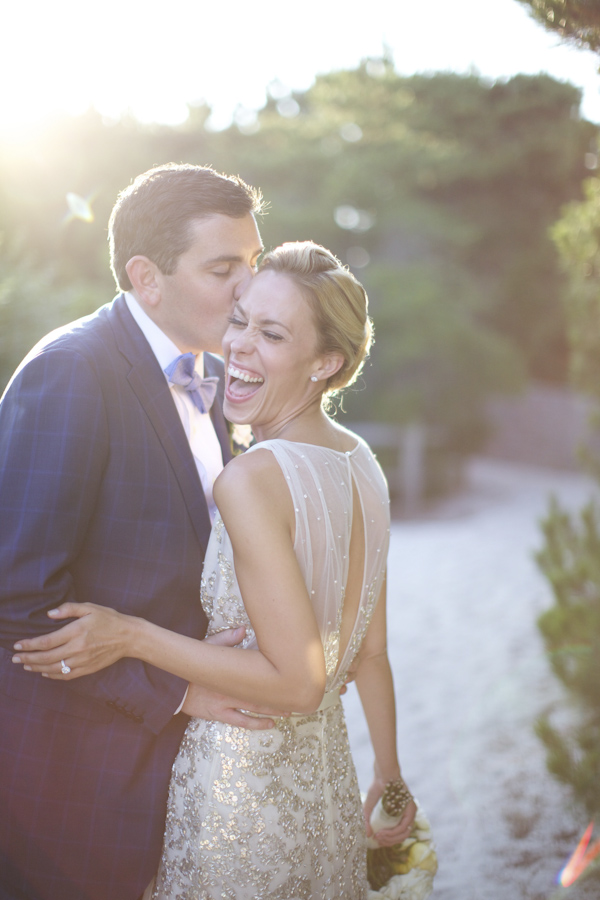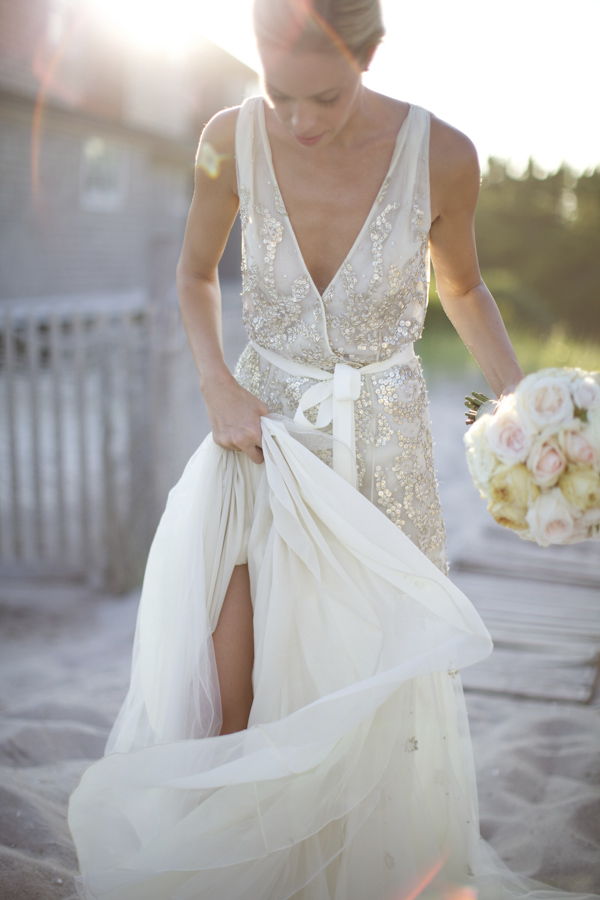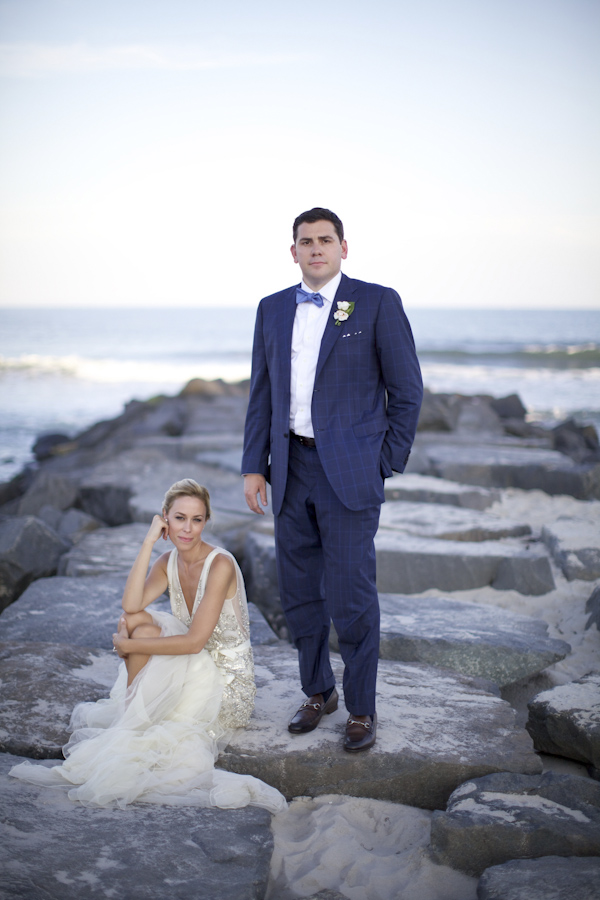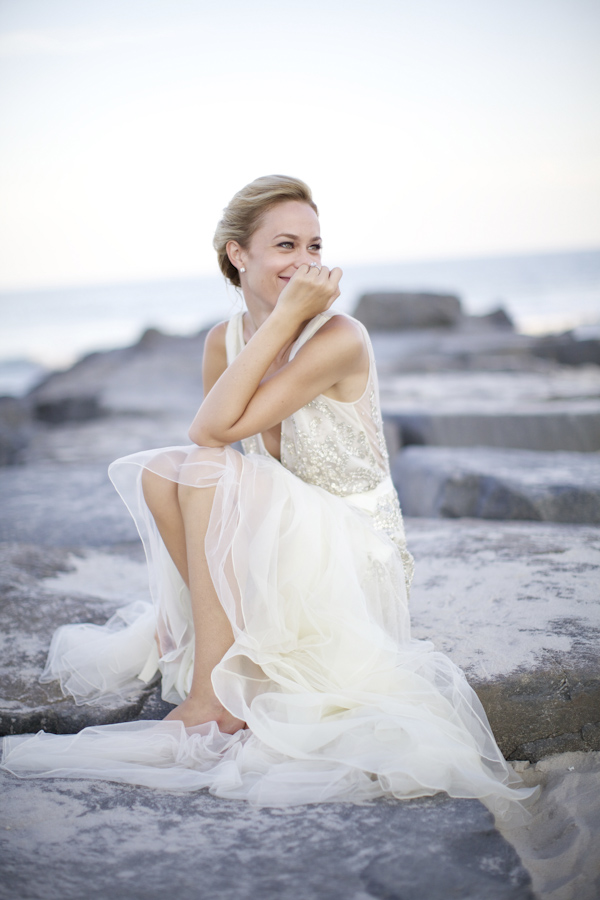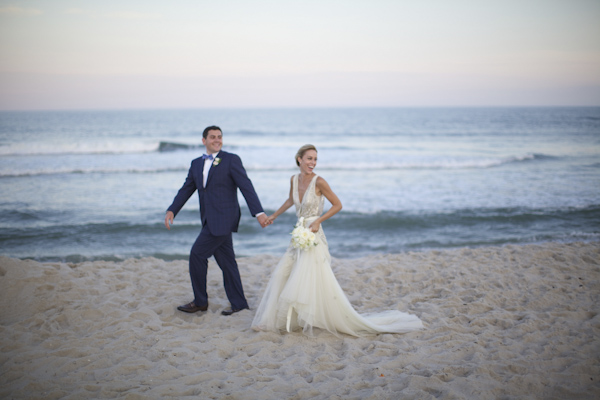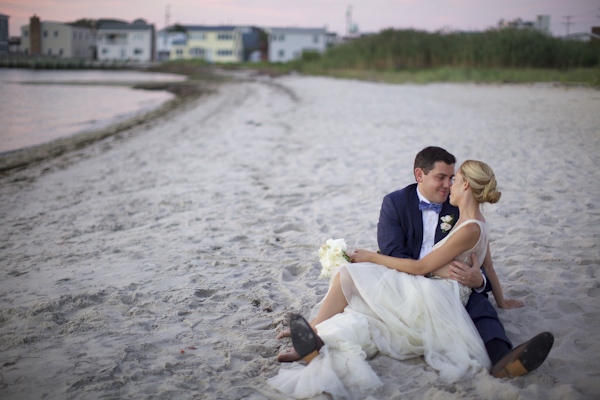 The Advice: Don't fret the small stuff…there is no "right way" to get married, so make of it whatever you want. Be sure to set aside time during your wedding/reception to take it all in and spend time with your spouse.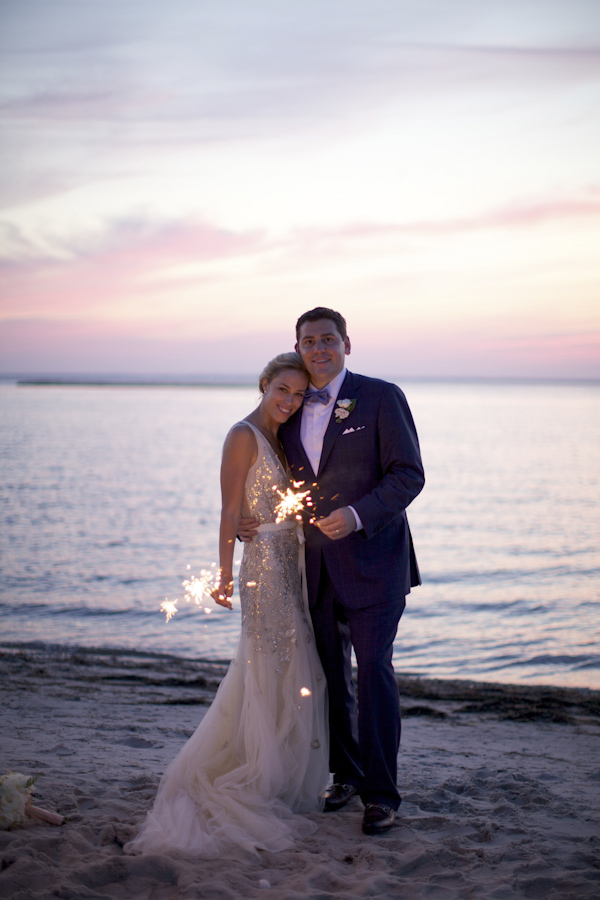 The Wedding Team:
Photographer: Sarah DiCicco
Ceremony Venue: Spray Beach Chapel
Reception Venue: Bride's Family Home
Officiant: Pastor Charles Smith
Invitation Designer: Custom Design via Pen and Paper in Wayne, Pa.
Catering: Pearl Street Market
Florist: Robertson's Flowers
Cake: Pearl Street Market
Wedding Dress: Dennis Basso
Bridal Accessories: Jimmy Choo & Craiger Drake Designs
Groom's Apparel & Accessories: Boyds Philadelphia, Hermes, Vintage Cufflinks
Hair & Makeup: Thunder Hair Salon & Yari Murray
Transportation: Executive Limo
Rentals: Party Rentals, Ltd.
Rings: Craiger Drake Designs
Gorgeous! Thanks Kelly and Joe for sharing your intimate Long Beach Island wedding with us.