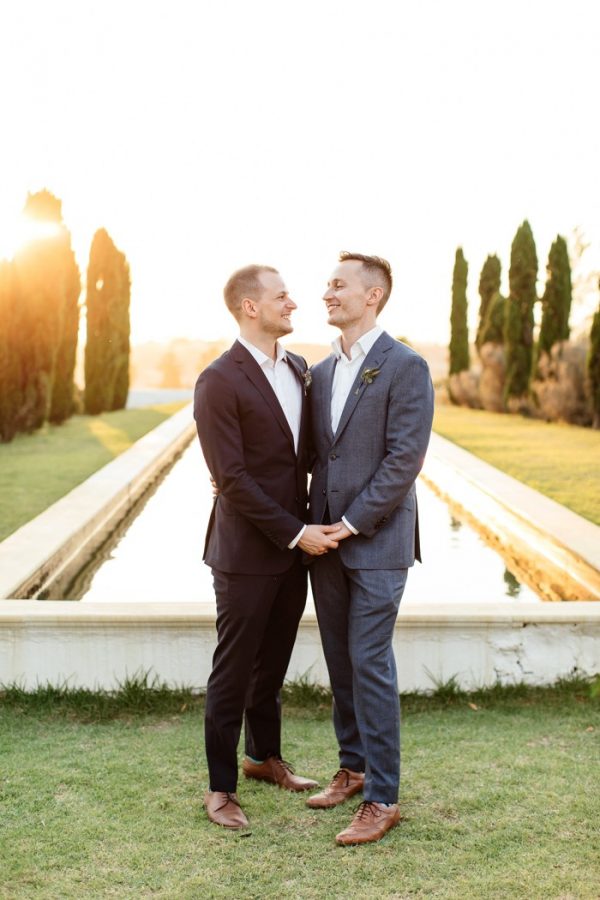 You know those weddings that are so classic, elegant, and effortlessly flawless that you can't help but fall in love with them? That's exactly what we felt like when we saw Alistair and Michael's wedding day at Hawksmoor House! This chic couple brought in the immensely talented planner Megan Kenney at Wedding Concepts to style every inch of their wedding to the nines while keeping it casual and approachable. Both grooms grew up in South Africa, so it was the perfect fit for them to return to their hometown to start the new phase of their life together! From the cozy farmhouse ceremony where they exchanged vows in front of an elegant fireplace to the al fresco reception that featured vibrant florals, vintage place settings, and a canopy of café lights, this wedding is full of dreamy summer wedding inspiration. Photographer Wesley Vorster did an incredible job capturing not only the beautiful details but the laid-back vibe of the entire day!
The Couple:
Alistair and Michael
The Wedding:
Hawksmoor House, Stellenbosch, South Africa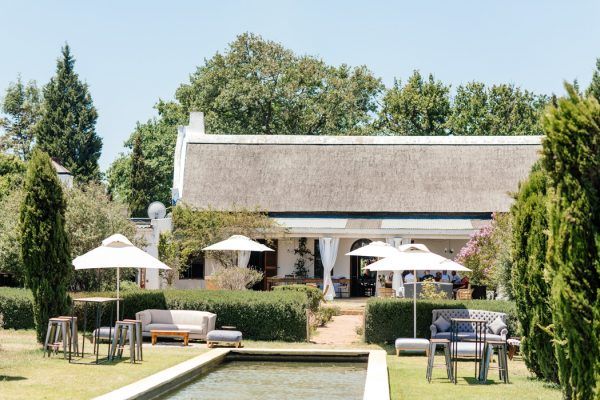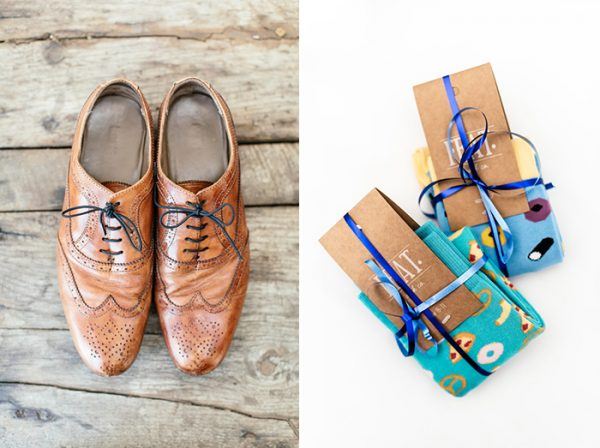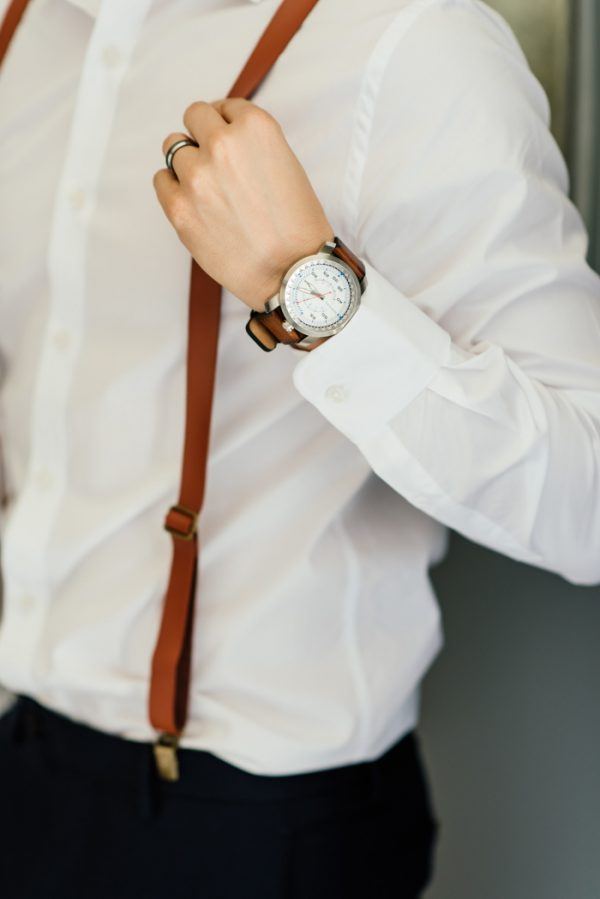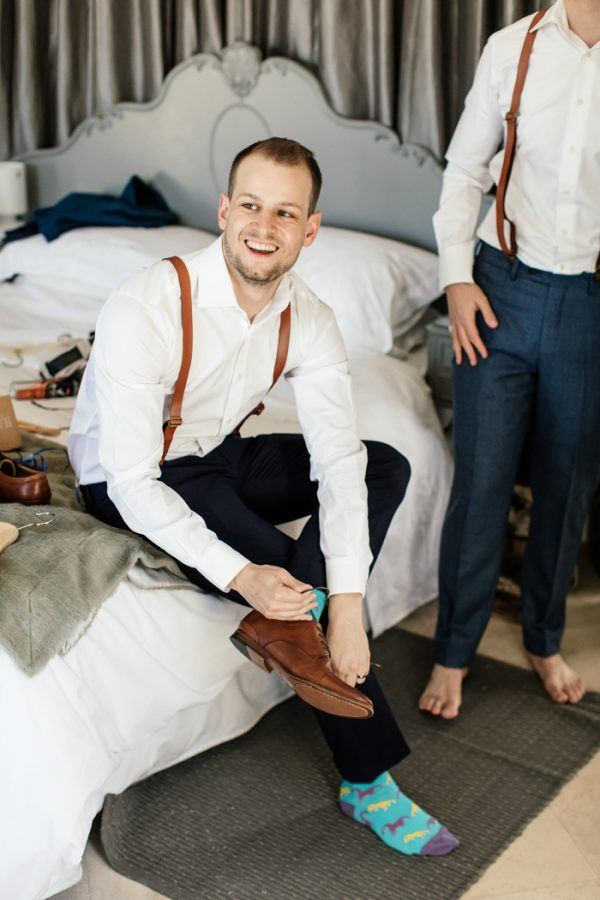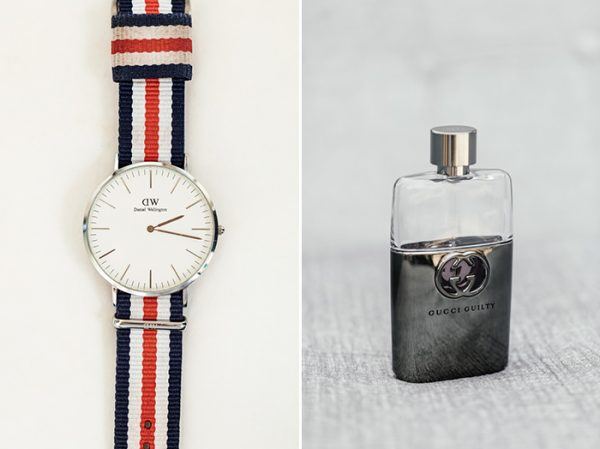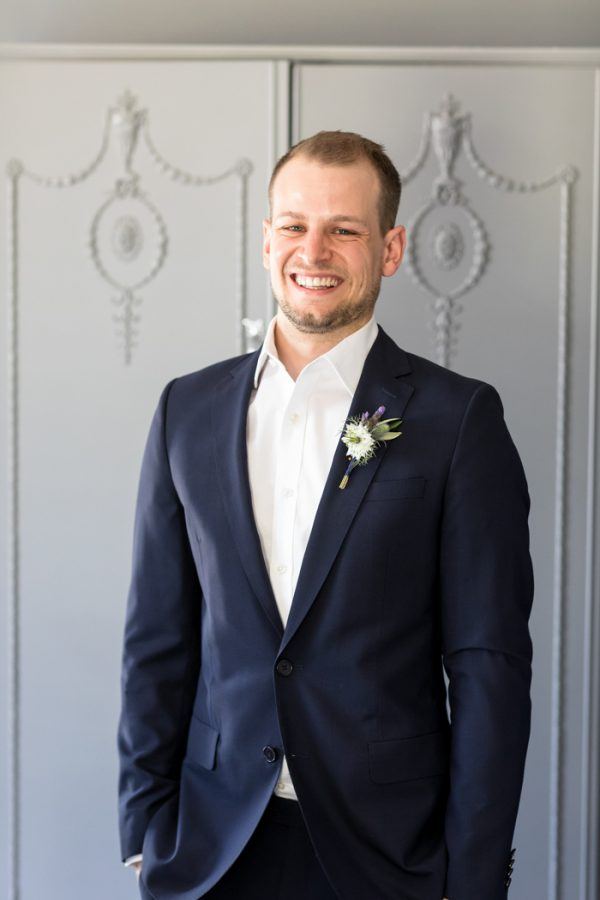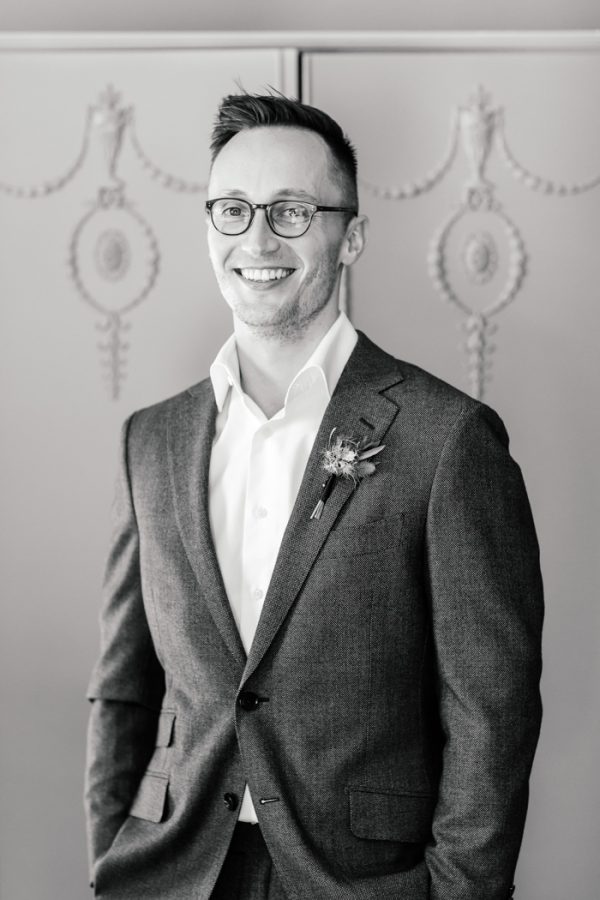 We had a very particular feeling that we were going for and it was important to us that we create that. We wanted something casually beautiful, elegant without being stuffy, so that the two of us and our friends and family could enjoy a relaxed but happy and magical day.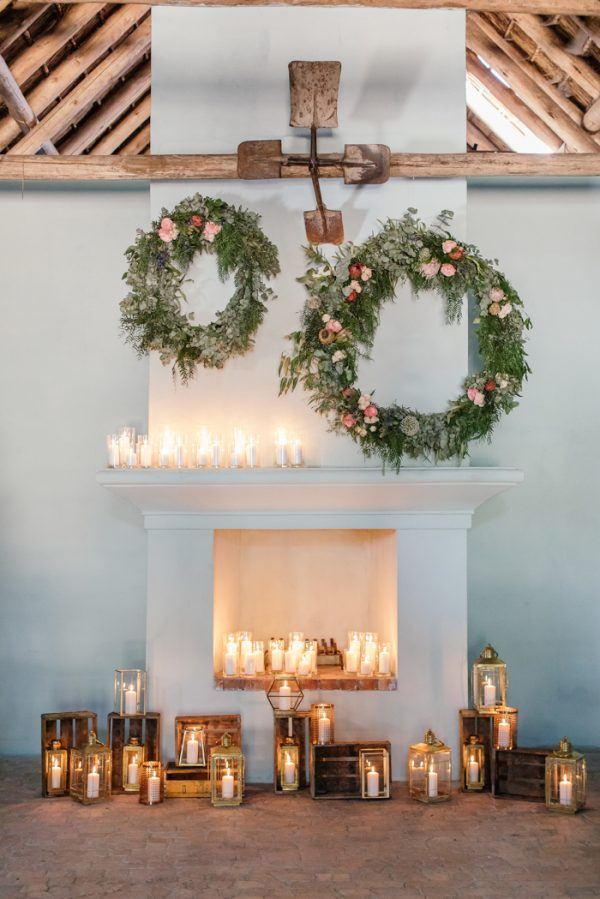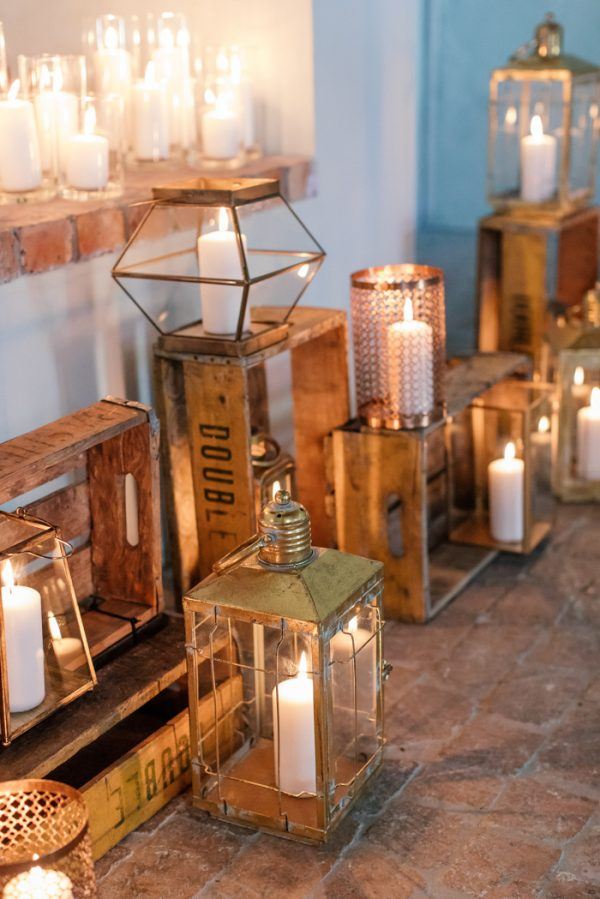 We live in New York but both grew up in and love South Africa and we wanted to celebrate that – so it was important to us to have al fresco dining, the character of an old Cape farmhouse in the Winelands, and South African wildflowers (fynbos) all around us in the bouquets and on the tables. All the other details flowed from that.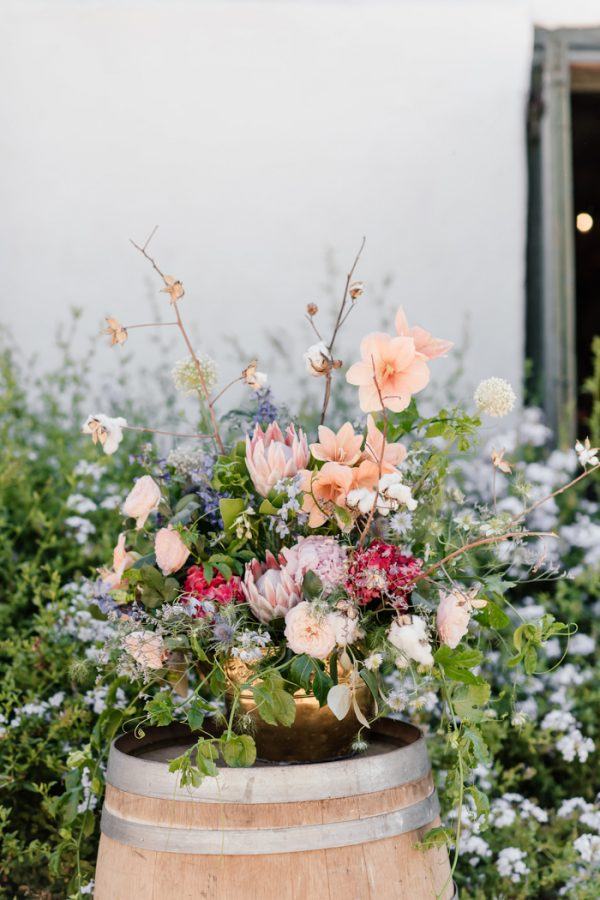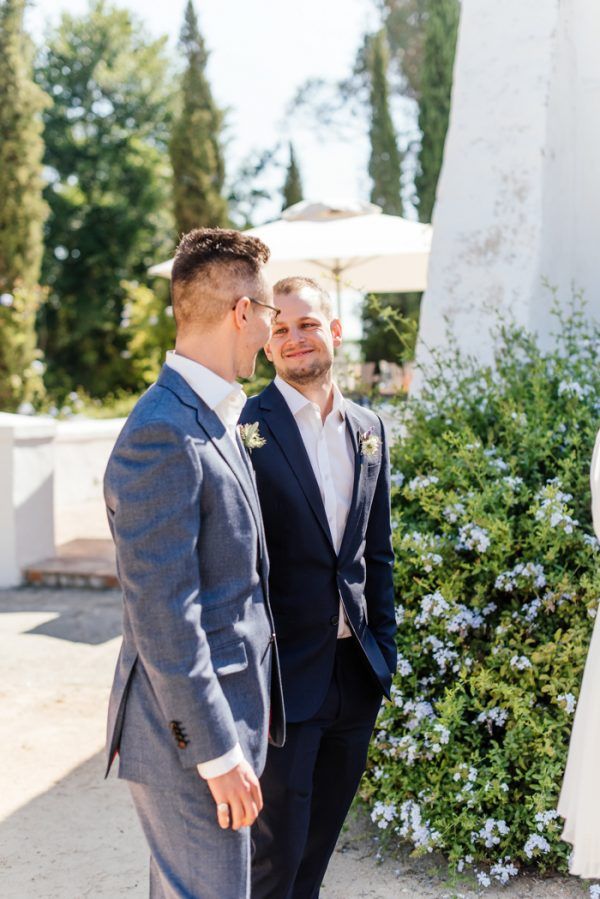 Our processional song was "Ho Hey" by The Lumineers and our recessional song was "Better Together" by Jack Johnson. Both of these struck the right chords for us because they're romantic and upbeat and a little different.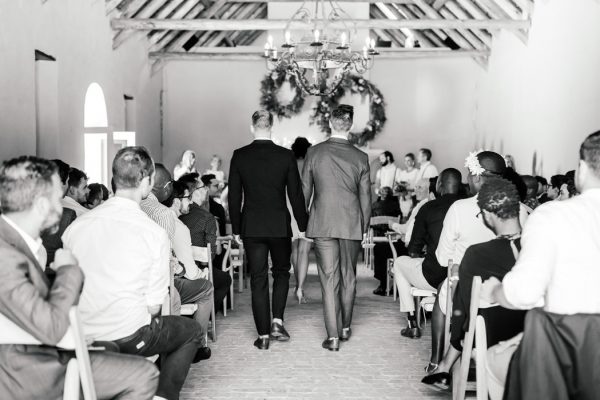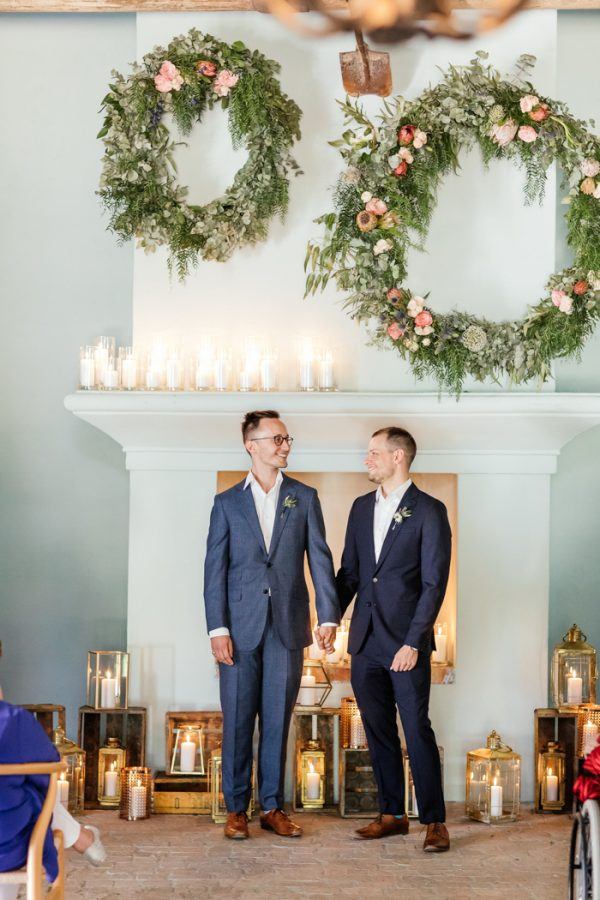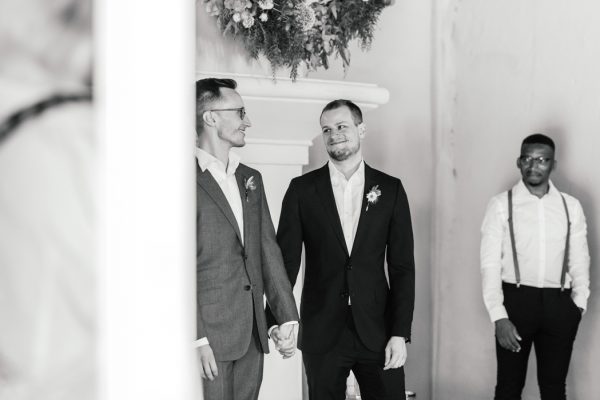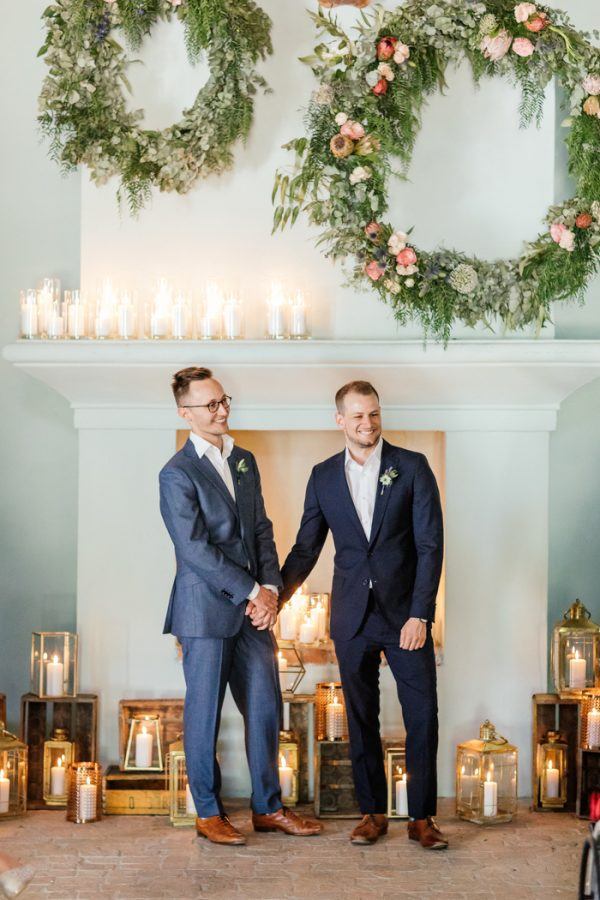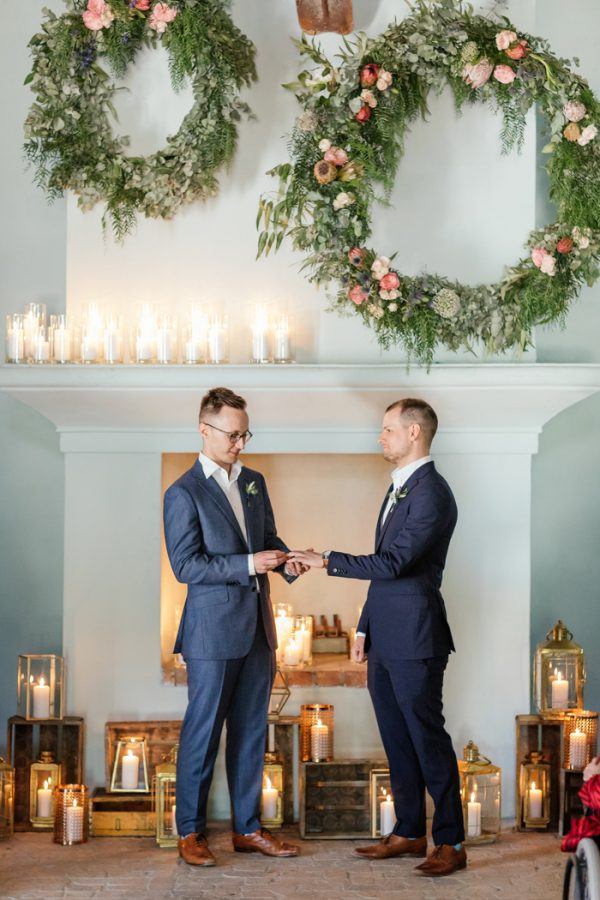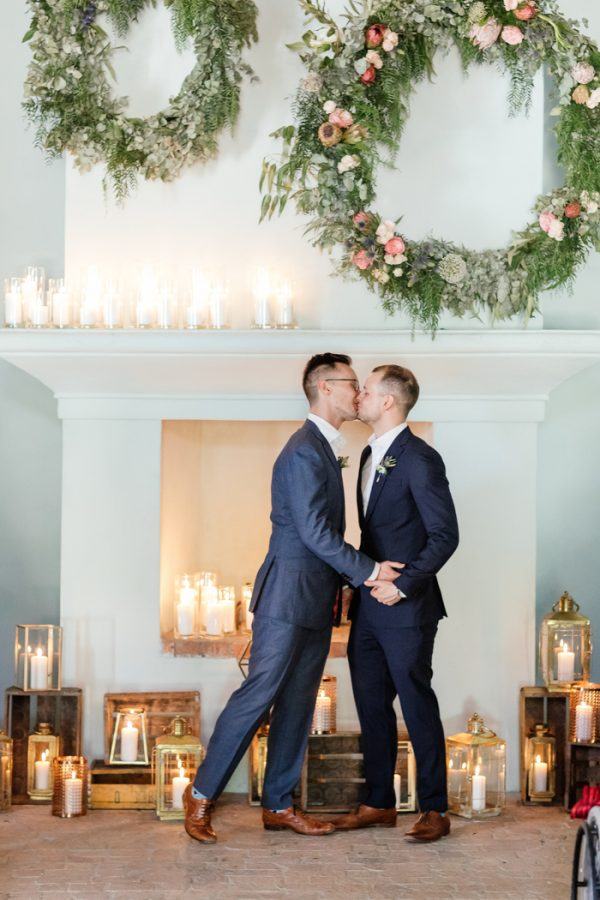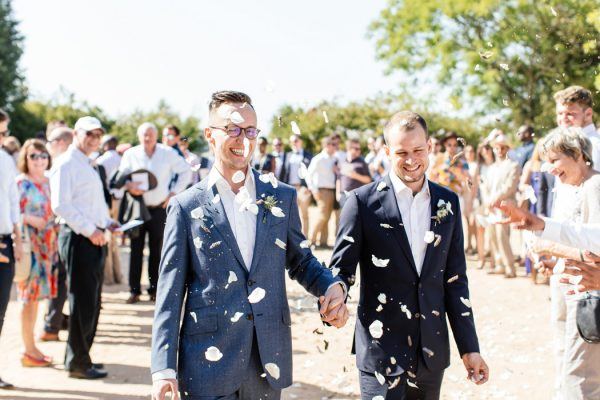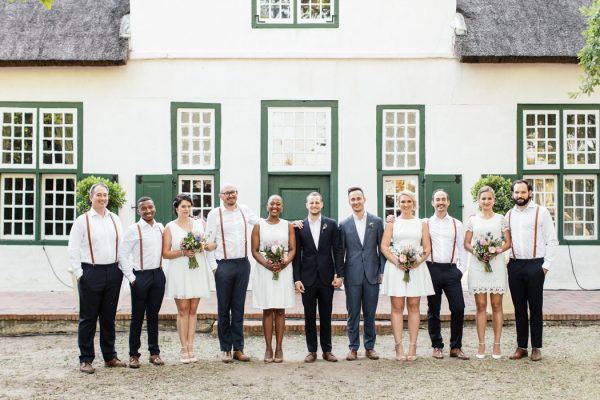 Since there was no bride, our bridesmaids got to wear white! Our color scheme was a classic palette of navy and white. Each of our bridesmaids wore a different, white, knee-length dress of her choice (relative choice: they were given our shortlist!), and the groomsmen wore navy pants, crisp white, open-collar shirts, and brown leather suspenders.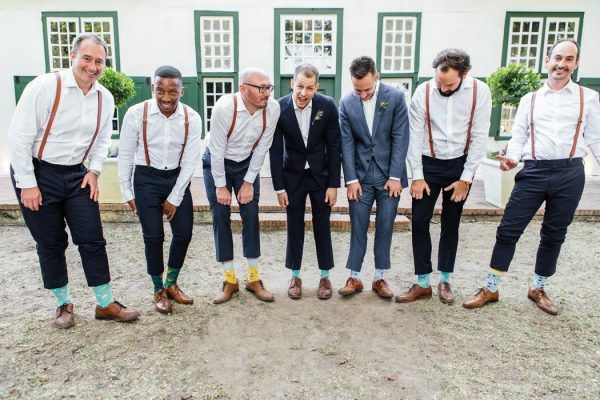 SHOP THIS LOOK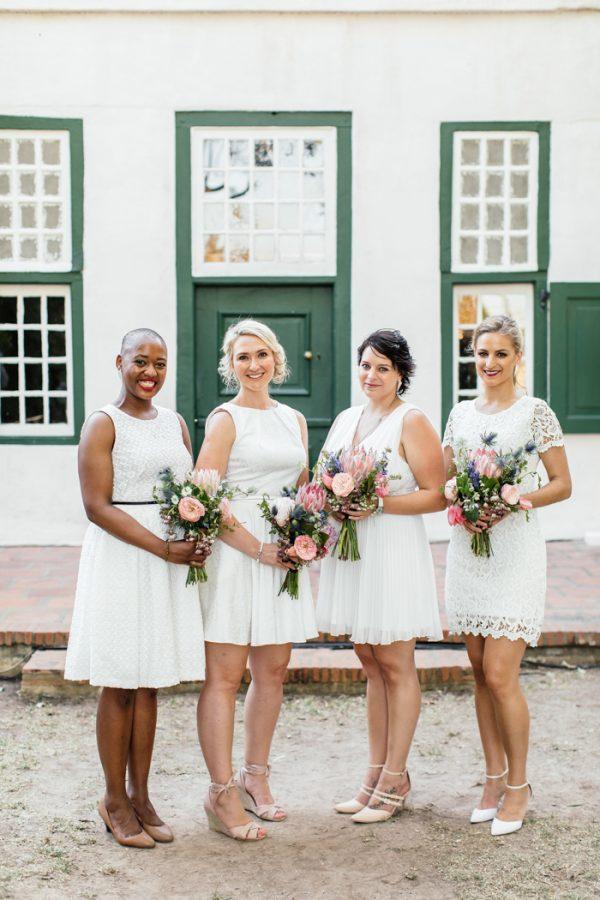 SHOP THIS LOOK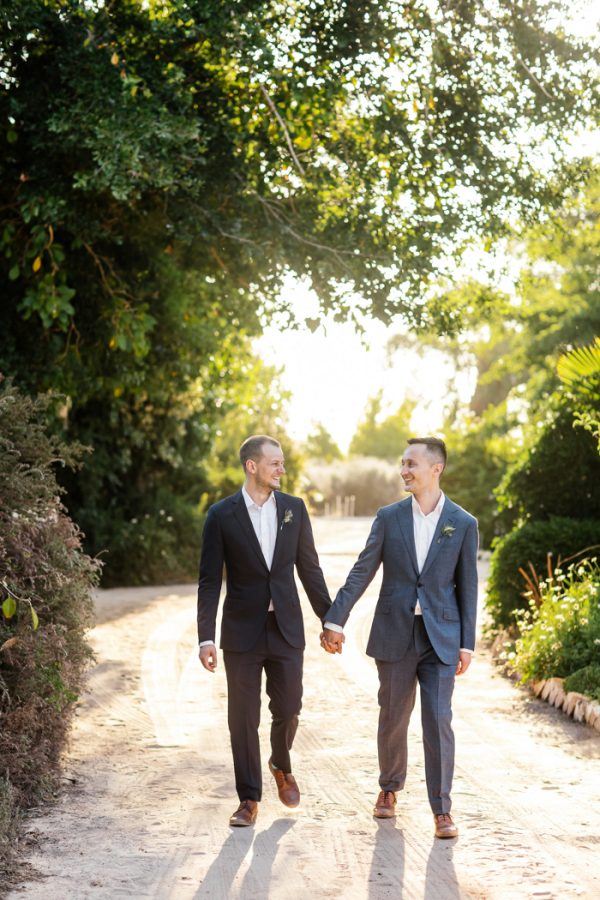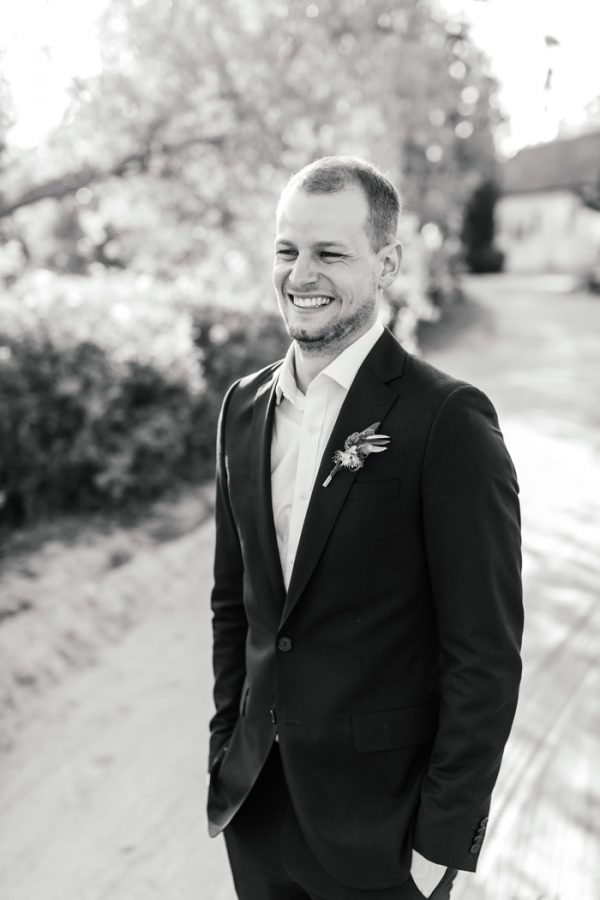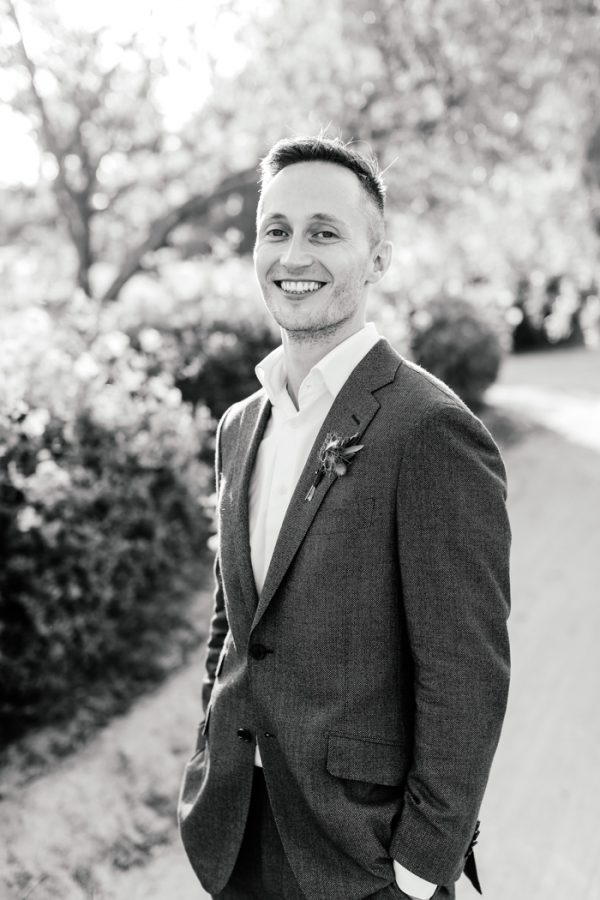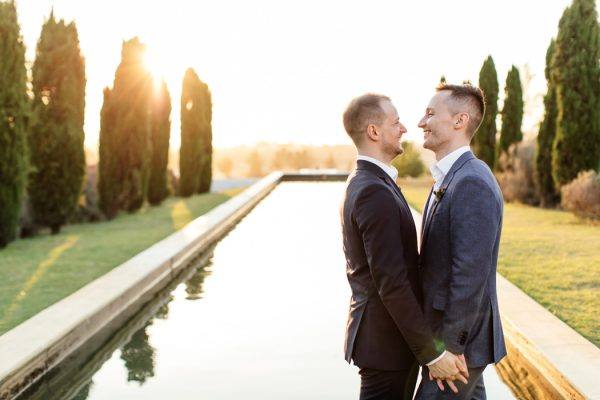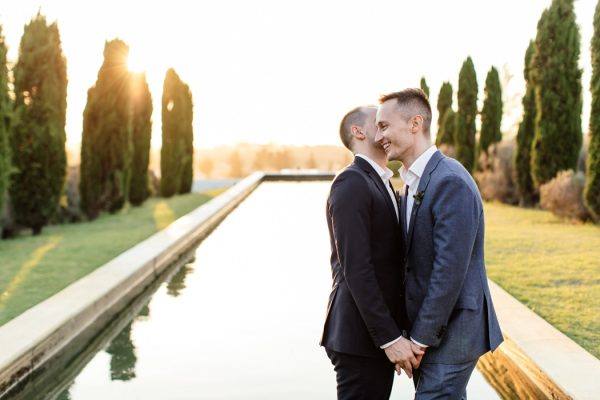 However much of a control freak you are, let the small things go on the day! So much thought and planning goes into the wedding that it can be difficult to transition into just enjoying the day, but that is the most important thing you can do. Also, get help! We were planning our wedding from a long way away and it would have been impossible without our amazing wedding planner, Megan from Wedding Concepts to help with ideas, logistics, suppliers, and just generally making the process stress-free and enjoyable!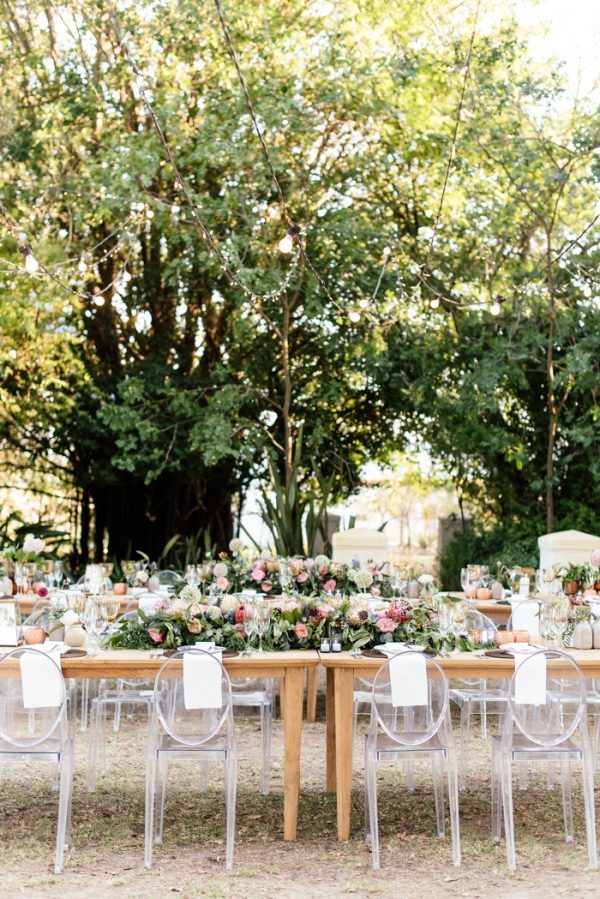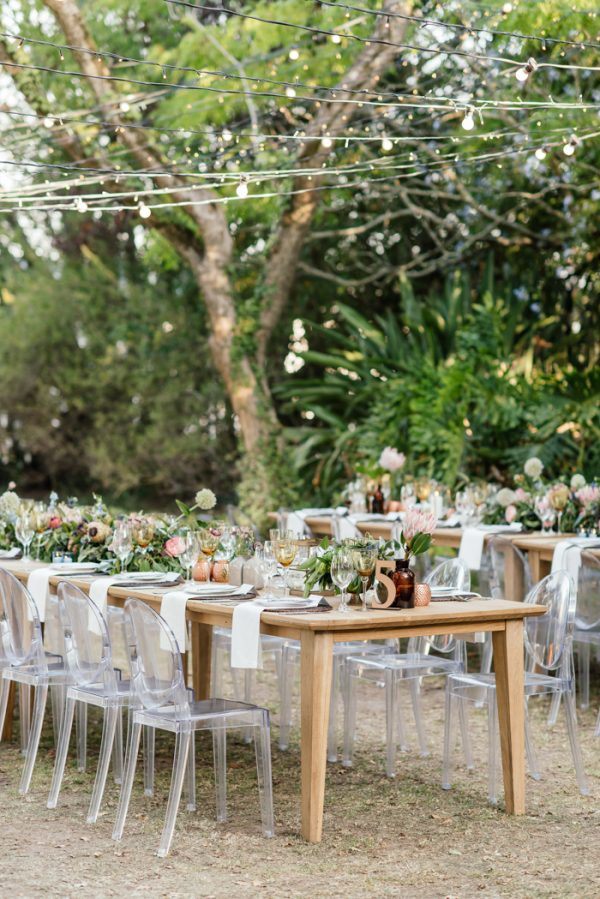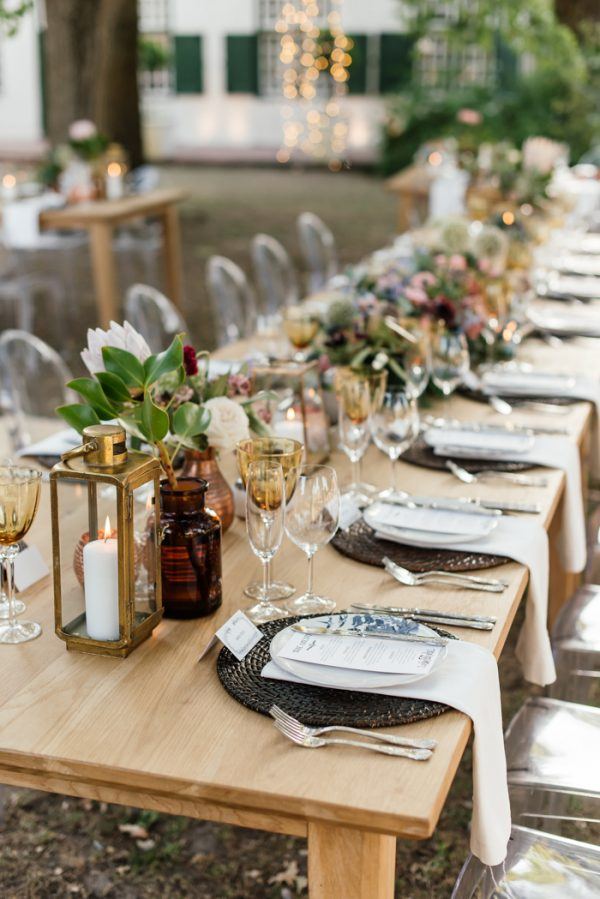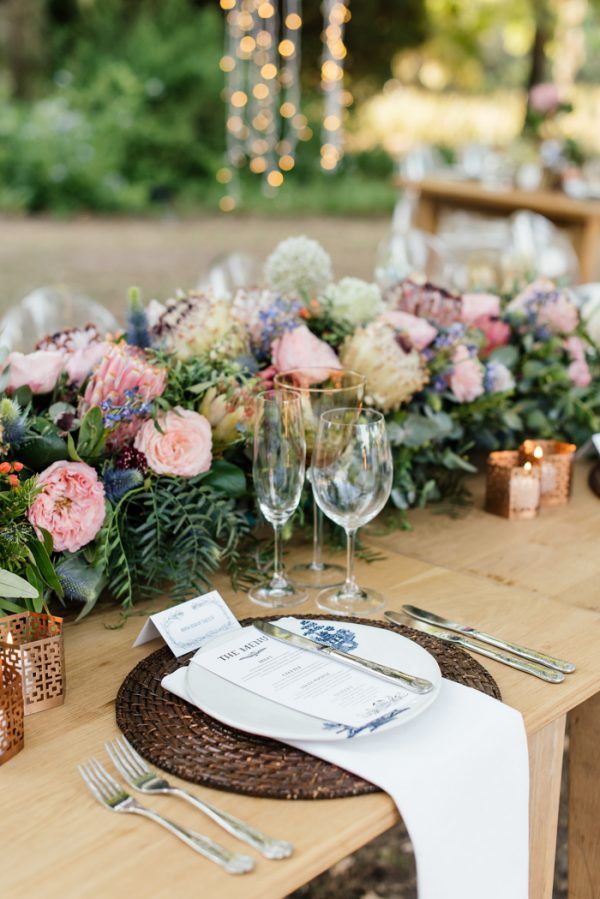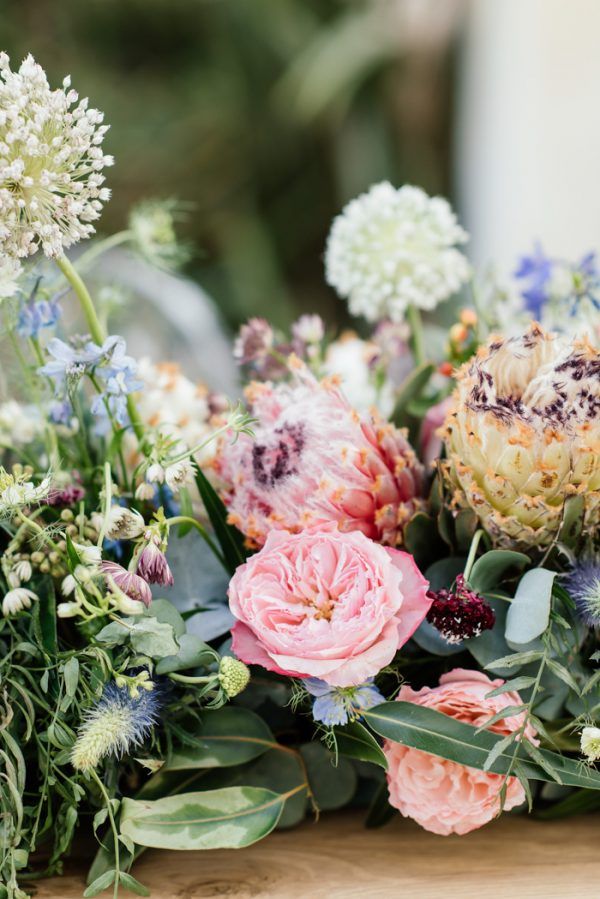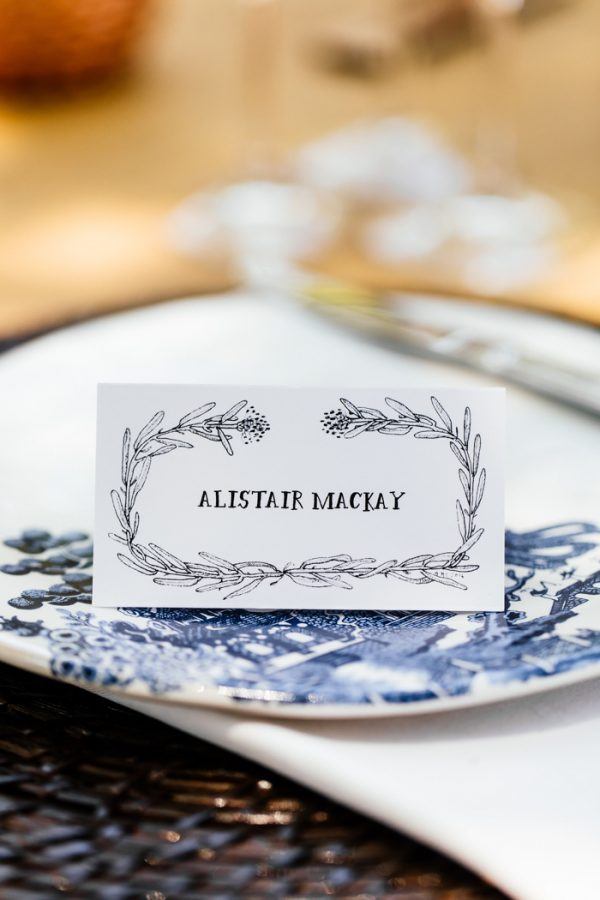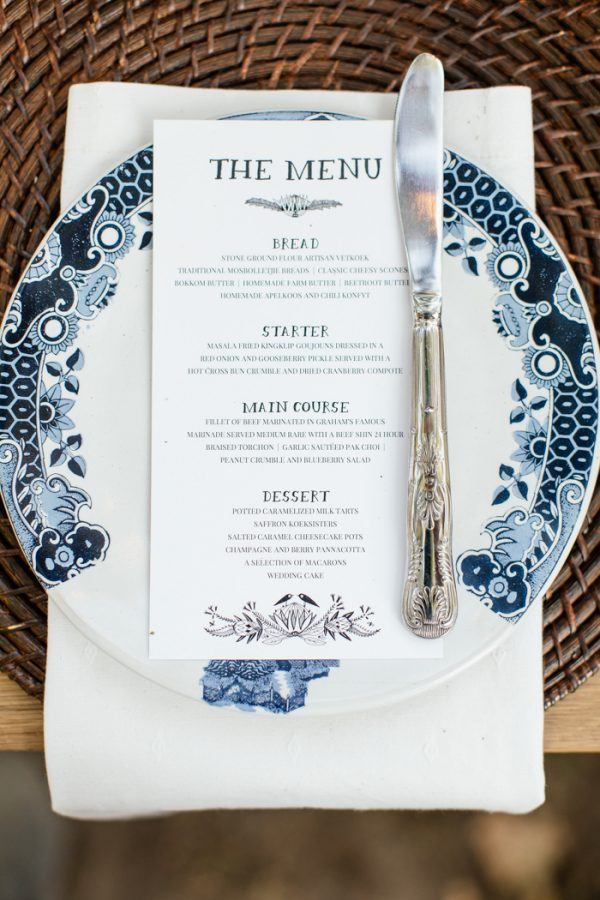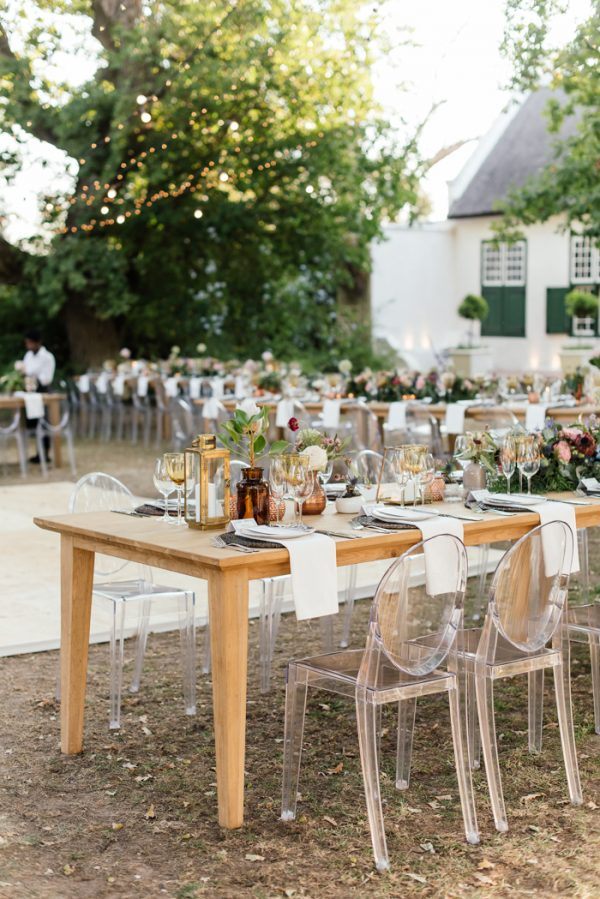 SHOP THIS LOOK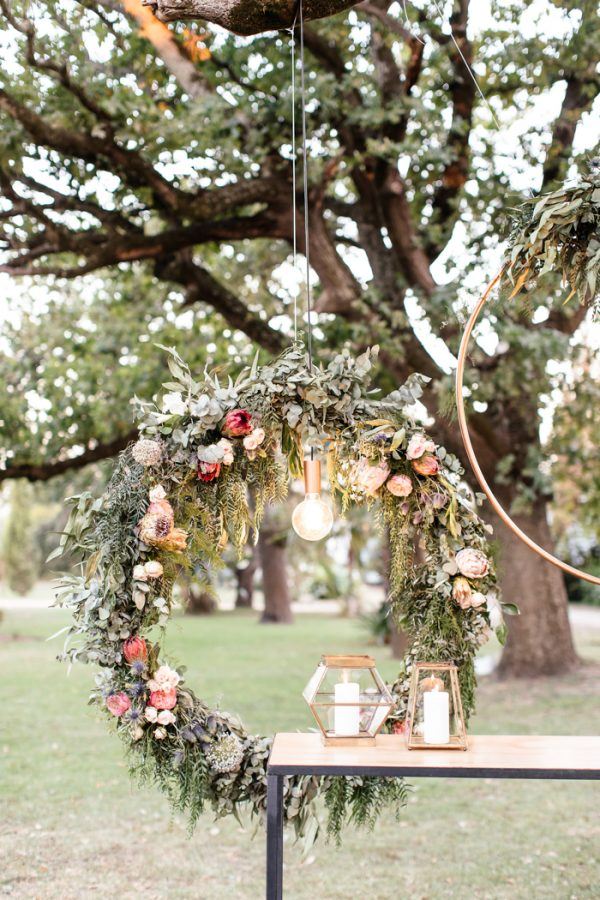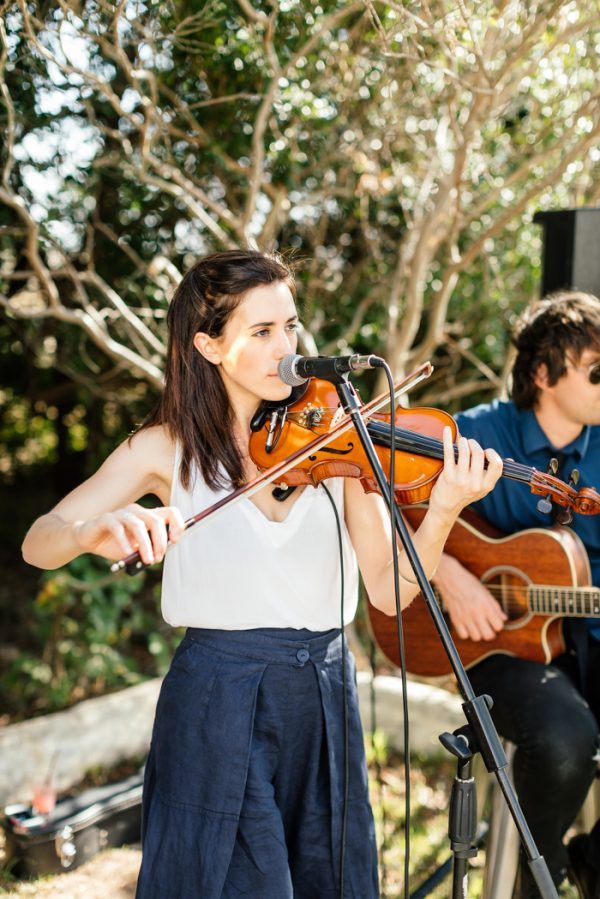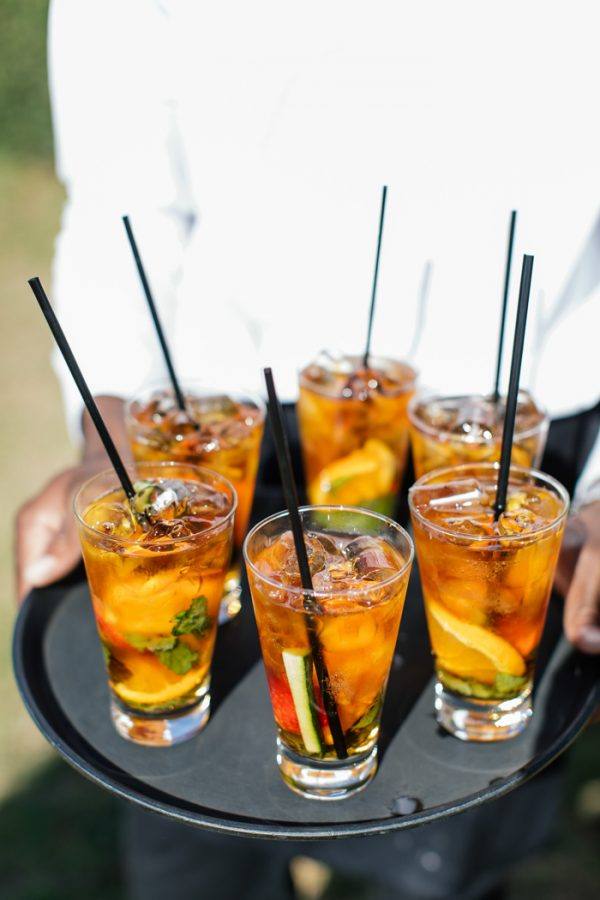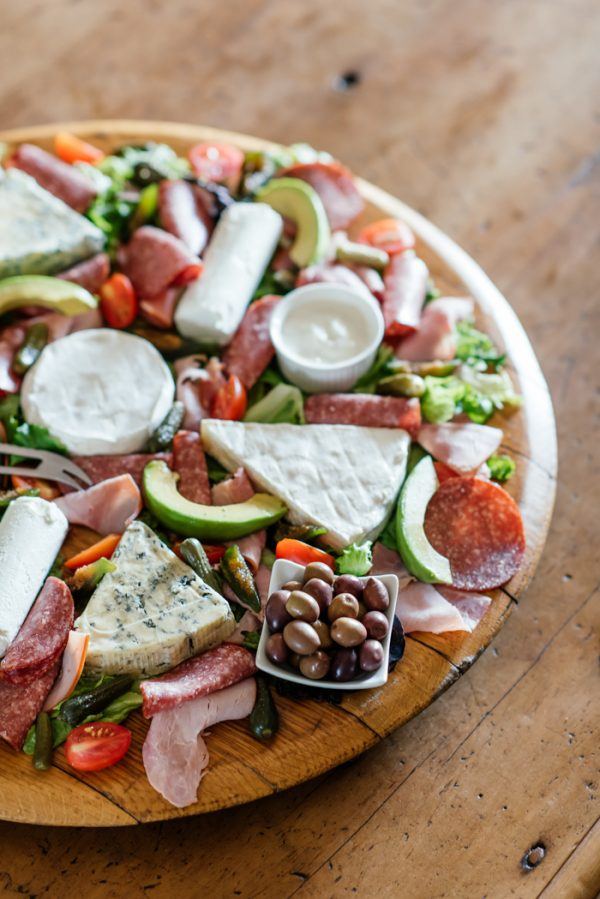 We decided to give our speeches during cocktail hour between the service and dinner. It was an informal setting and really helped with our nerves! I could relax and really listen to what Michael was saying, and in my toast to him I could focus only on him. For all the joy of having our loved ones around us, when we toasted each other it was like we were the only two people in the world. I will never forget that feeling.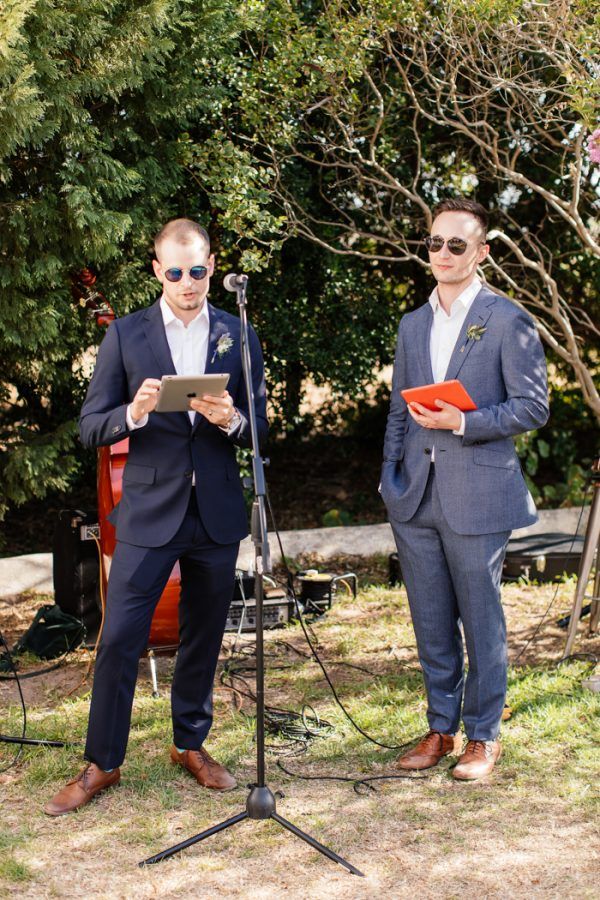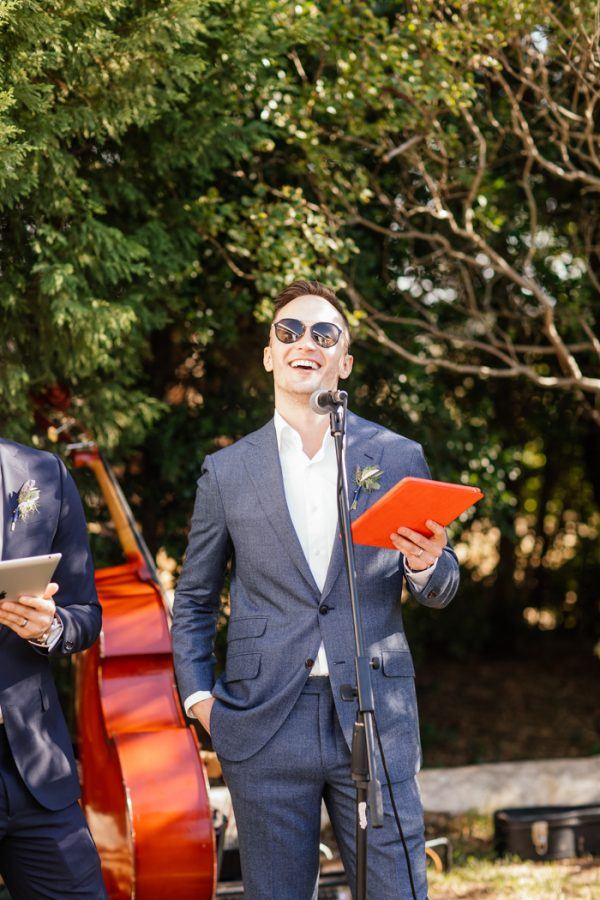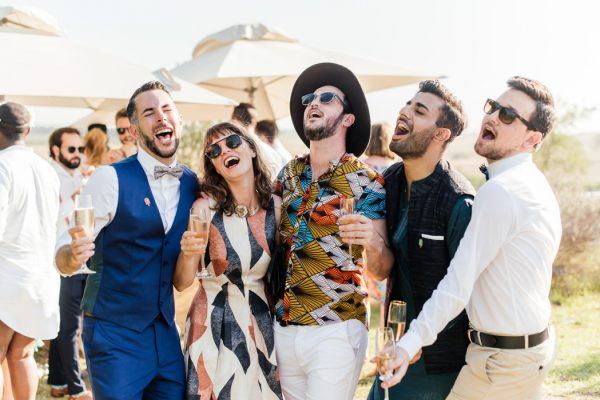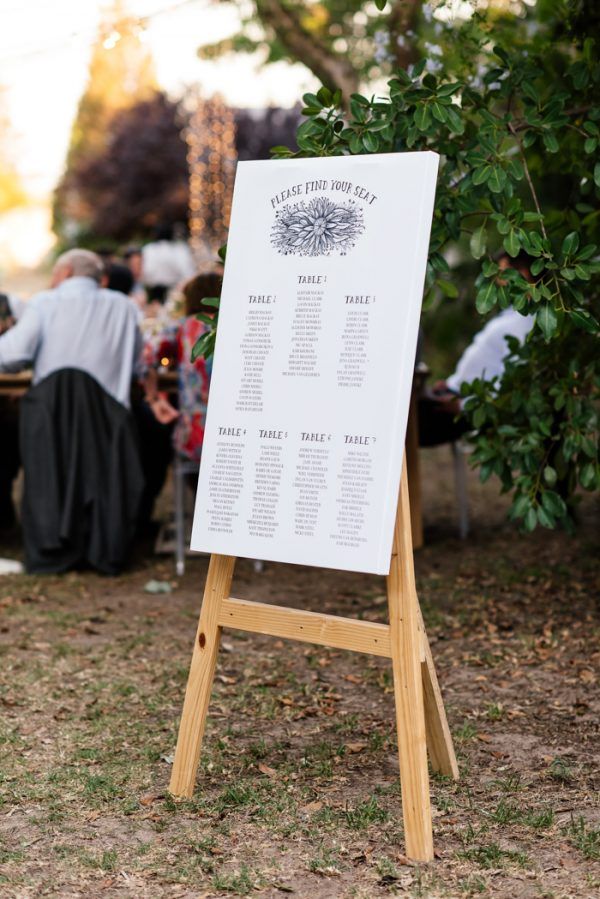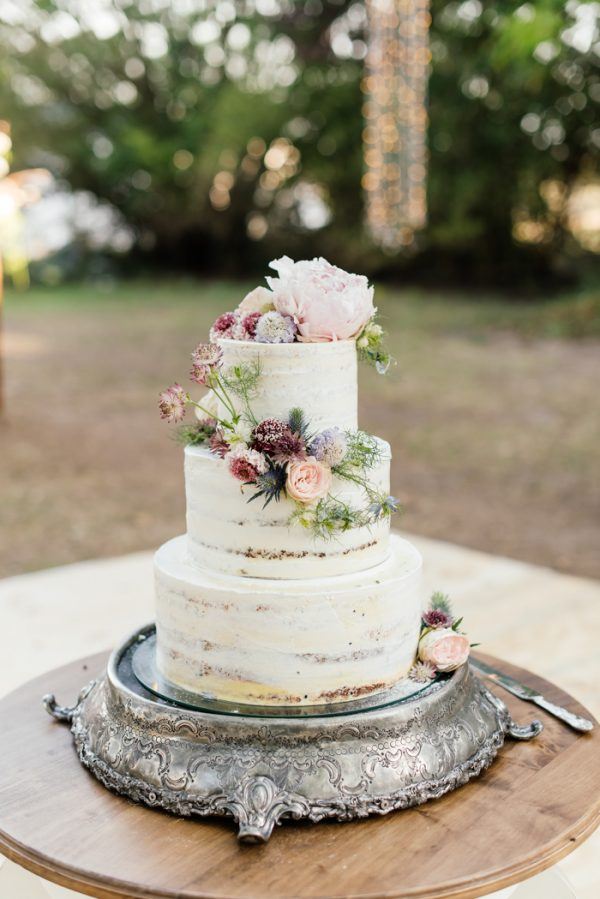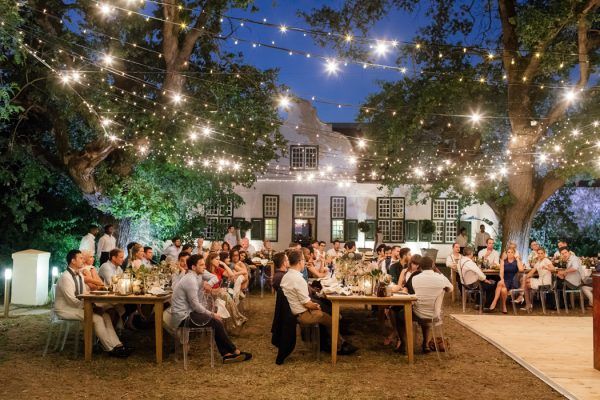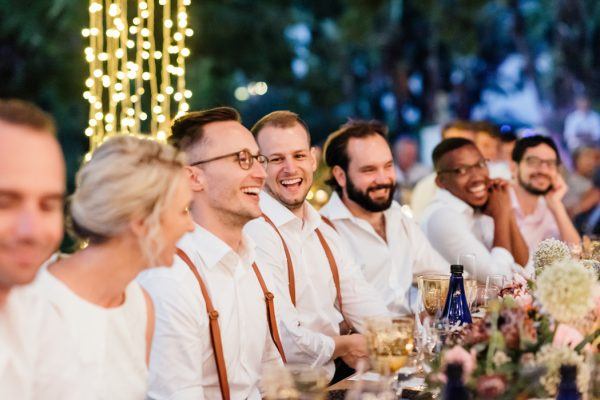 For our first dance we chose "Ngawe Mama" by Bongiziwe Mabandla. Bongiziwe is an up and coming South African musician who sings in Xhosa, so it was an unusual choice but we both absolutely love his music, the lyrics are beautiful, and this song was playing on the day we got engaged. We had to go for dance lessons in New York in the weeks before the wedding, and everyone in the dance studio ended up falling in love with his music, too!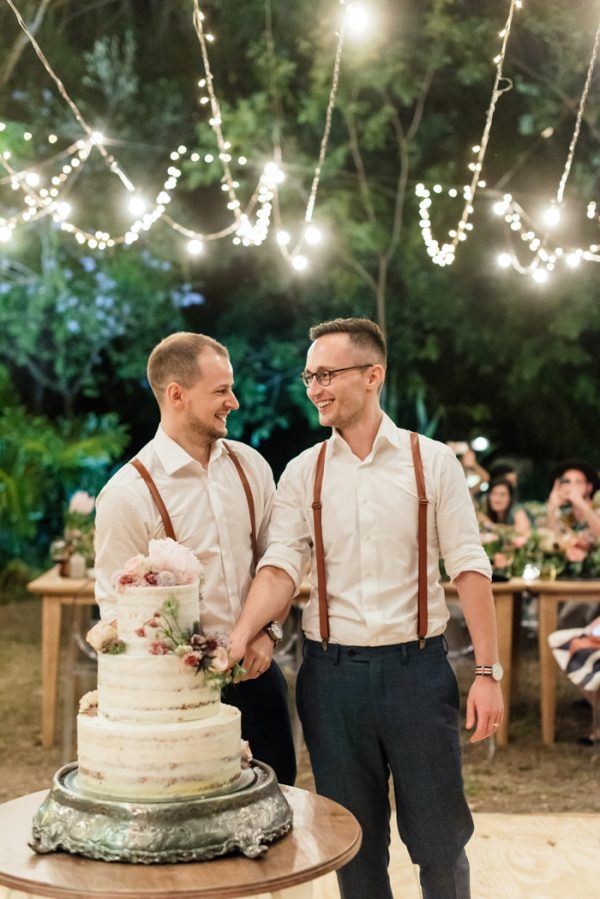 Congratulations to Alistair and Michael, and an extra special thanks to Junebug member Wedding Concepts for sharing this delightful wedding with us! Want to see more wedding planning magic from this talented team? Check out this modern elegant wedding at Lourensford Wine Estate!