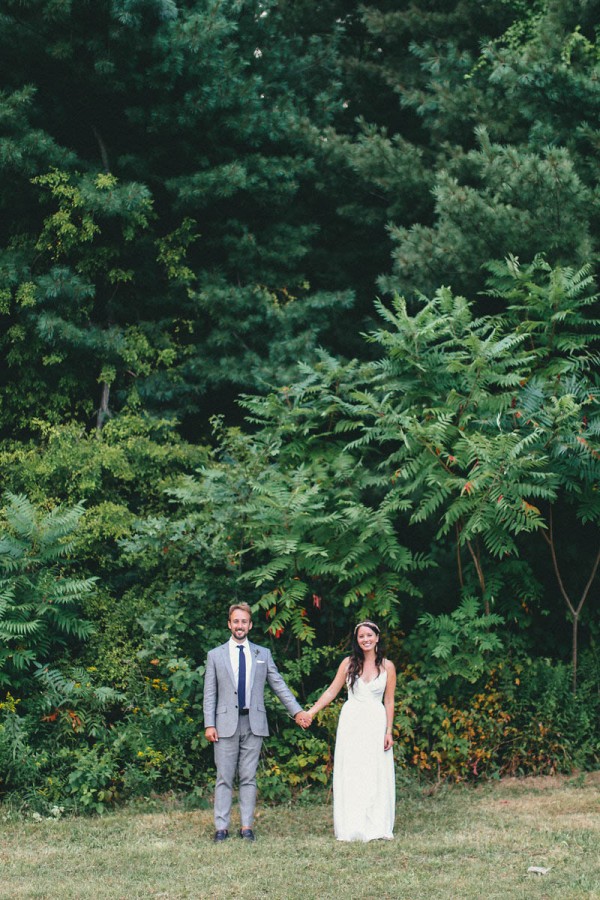 With the help of a few talented local professionals, the casual backyard wedding Emily and Caleb had dreamed of came to fruition. Held at Caleb's family's home, the pair were married in a community-oriented ceremony with their loved ones circled around them. This led to some absolutely touching images by photographer Meg Haley, who captured the love and emotion on Emily and Caleb's most special day.
The Couple:
Emily and Caleb
The Wedding:
Private Residence, Massachusetts
The Inspiration:
We wanted an outdoor, rustic, and very community-oriented wedding on Caleb's family's land in western Massachusetts. I was inspired by a photograph I'd seen on another blog of a circular ceremony: all of the guests surrounding the couple in a wide ring. I thought that was the perfect way to symbolize the importance of the family and friends surrounding us and supporting us — not only at our wedding, but in life.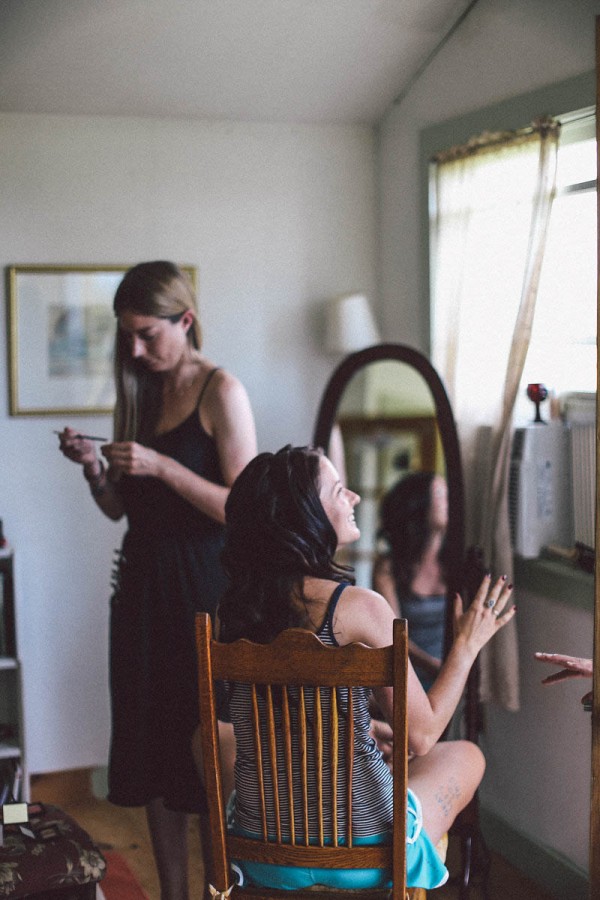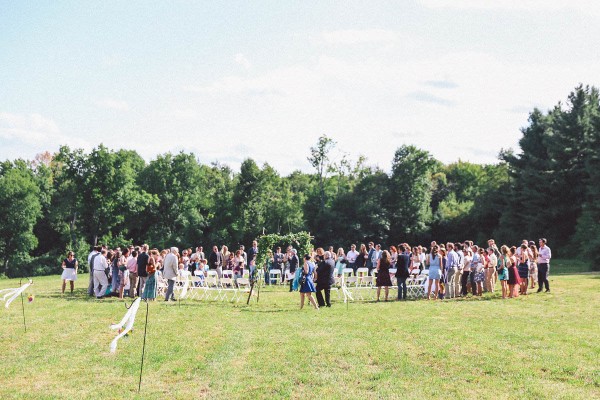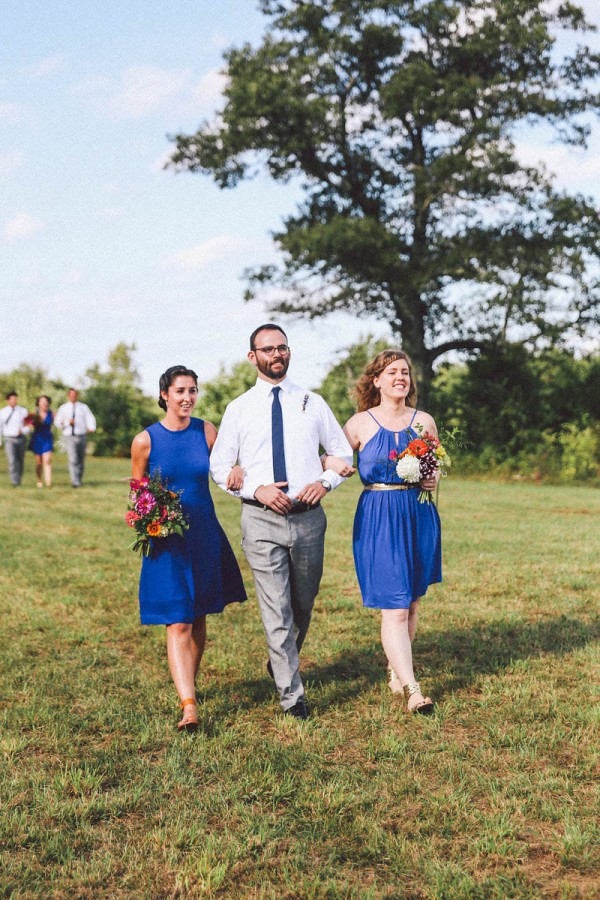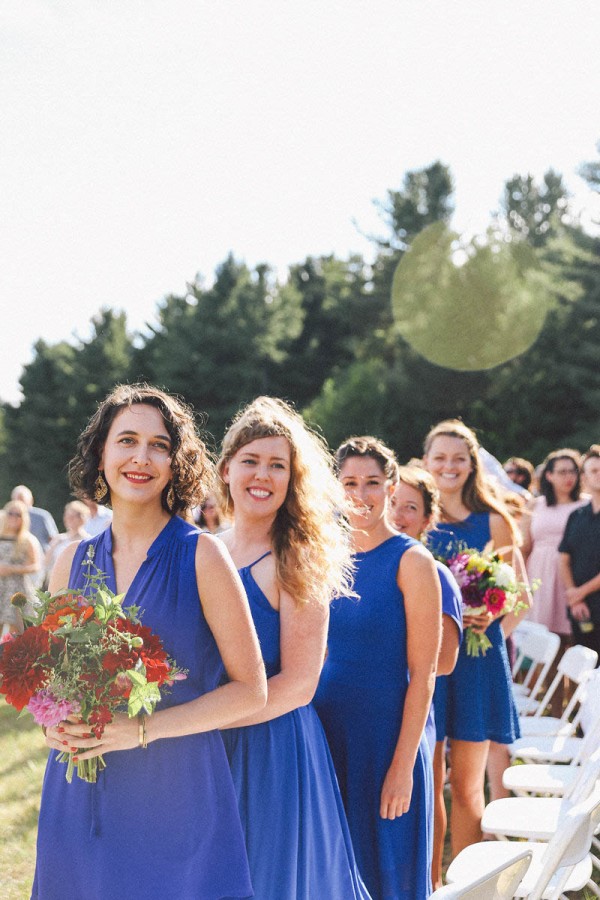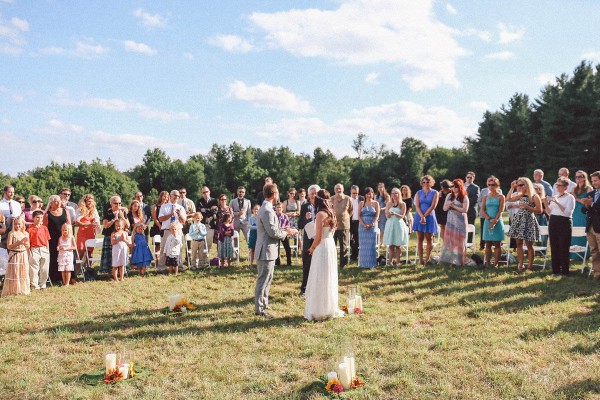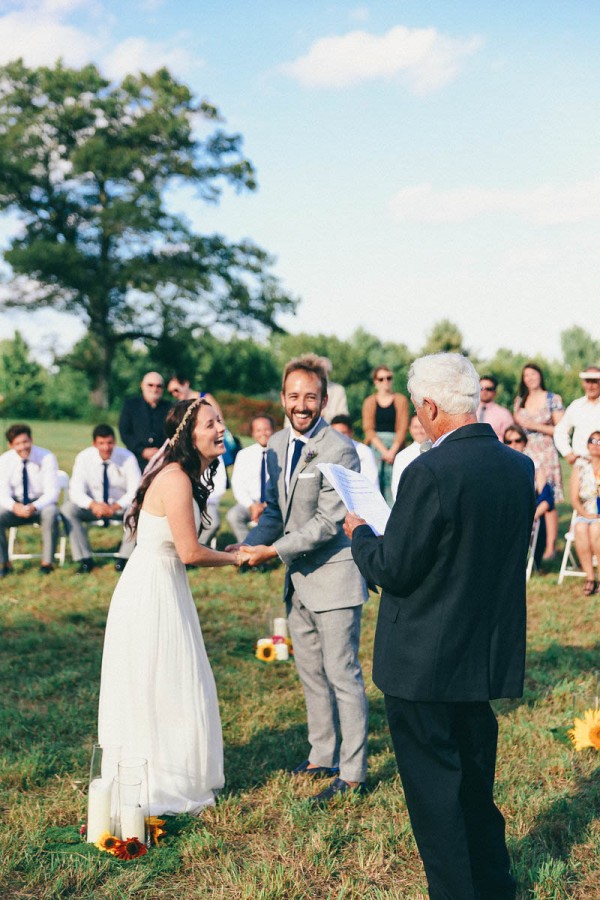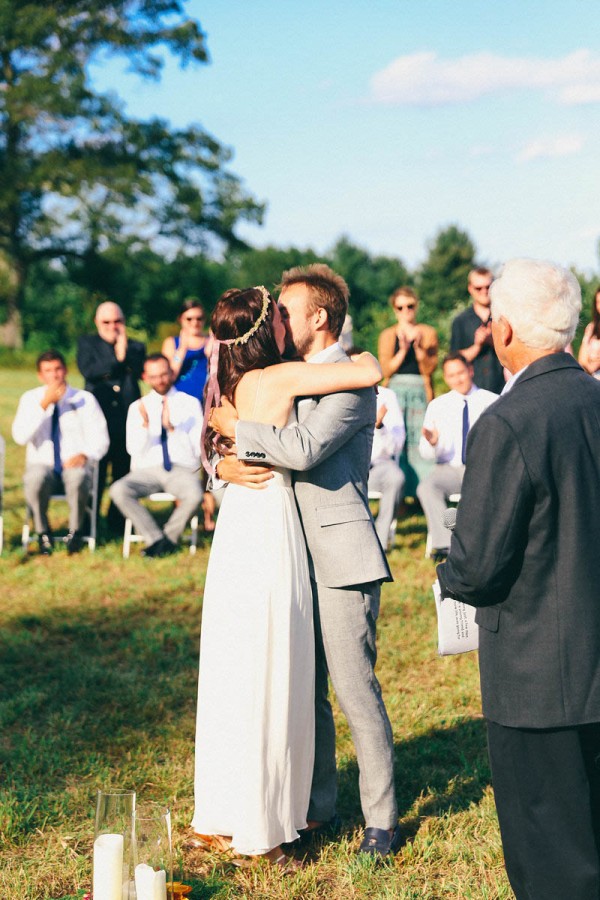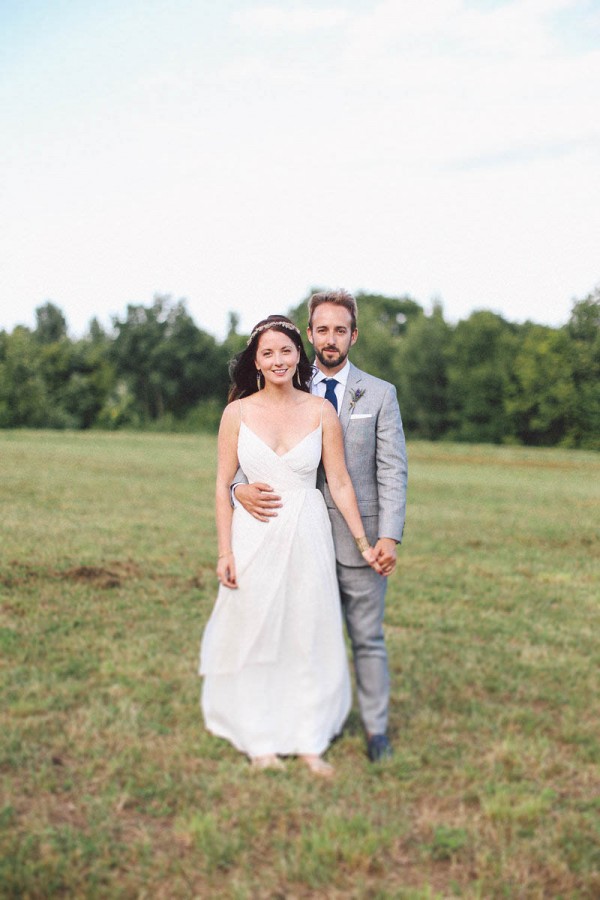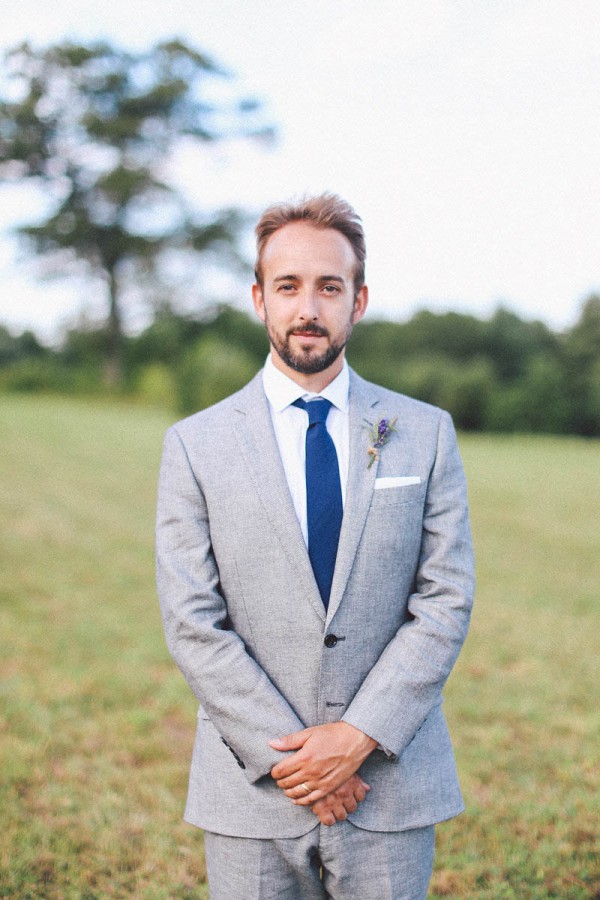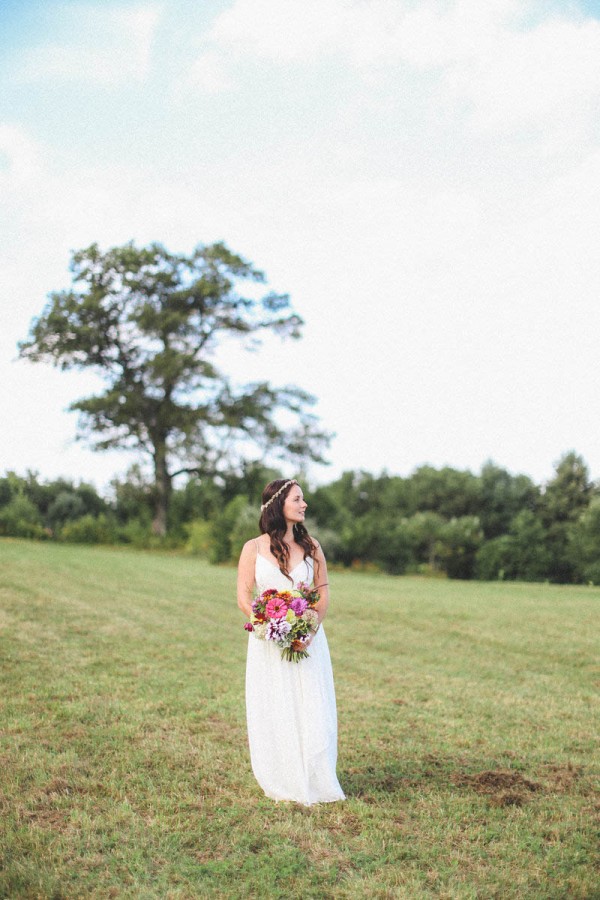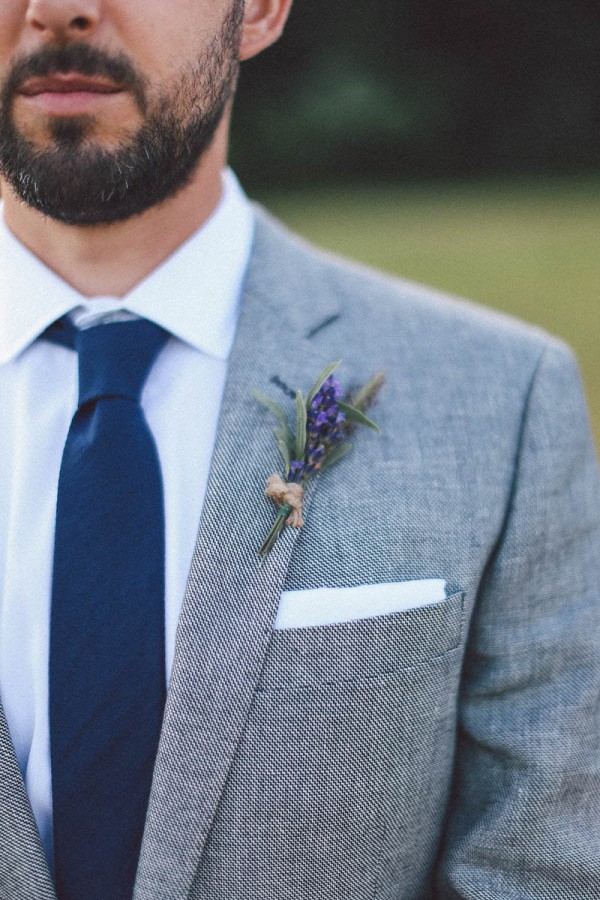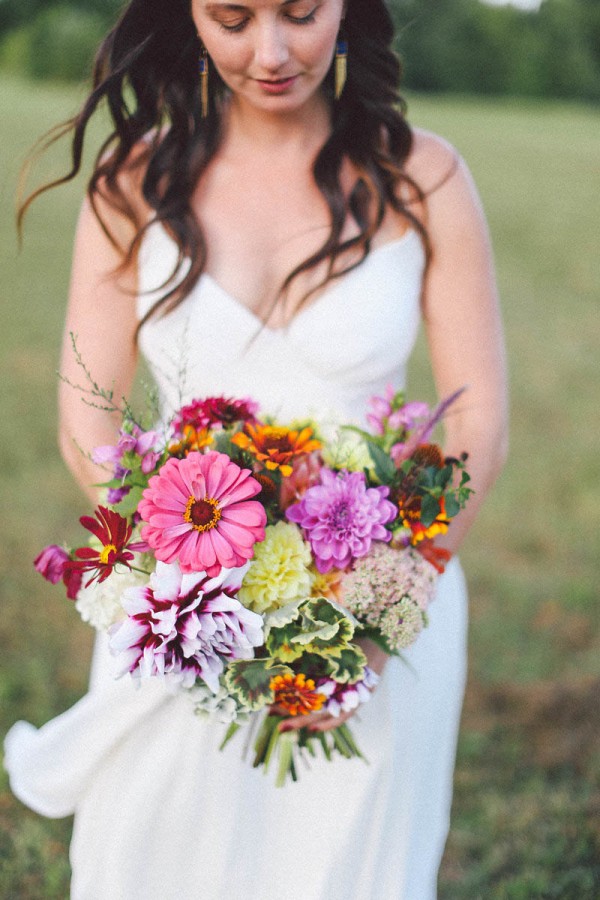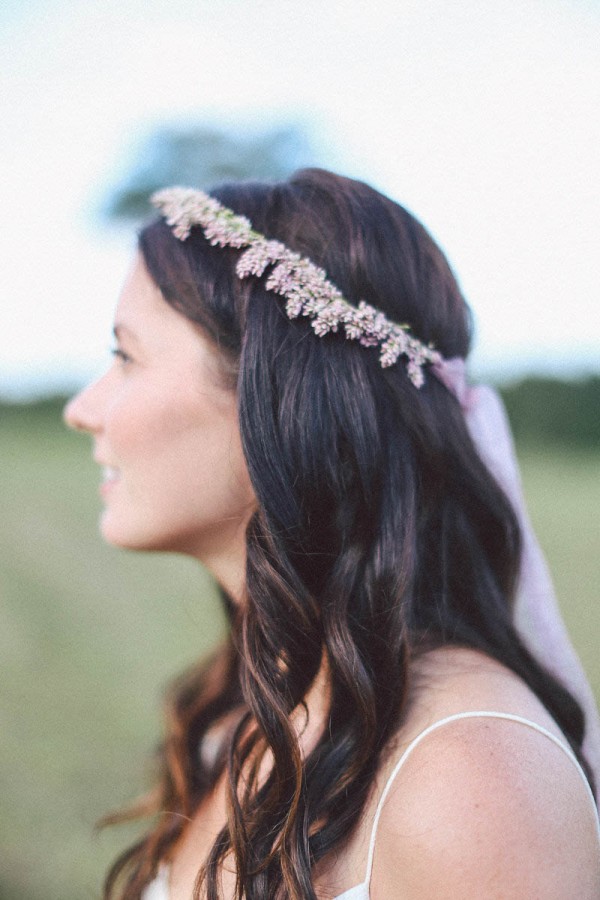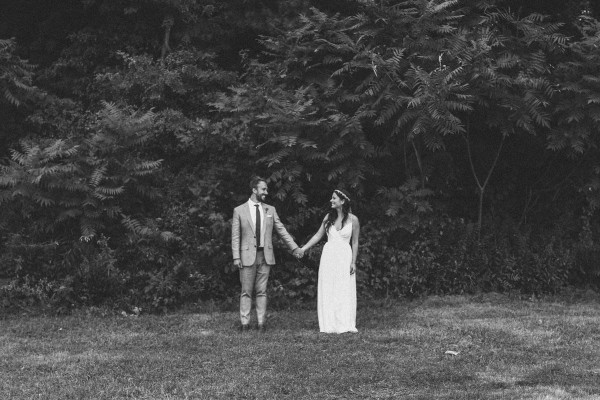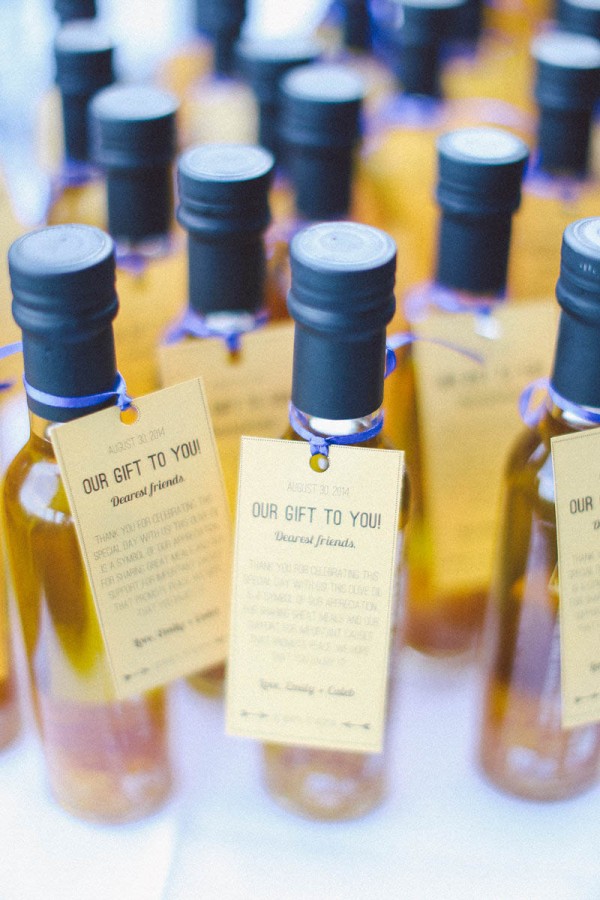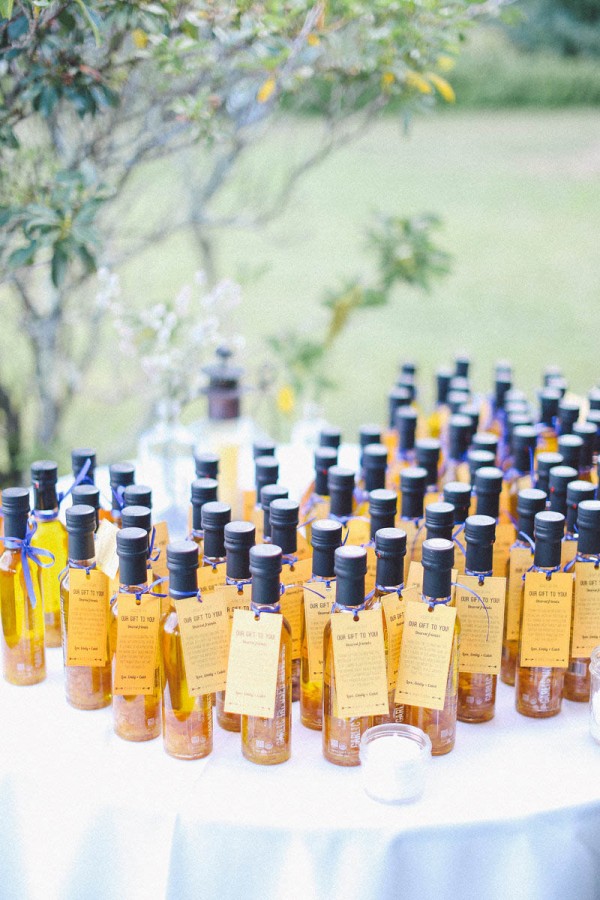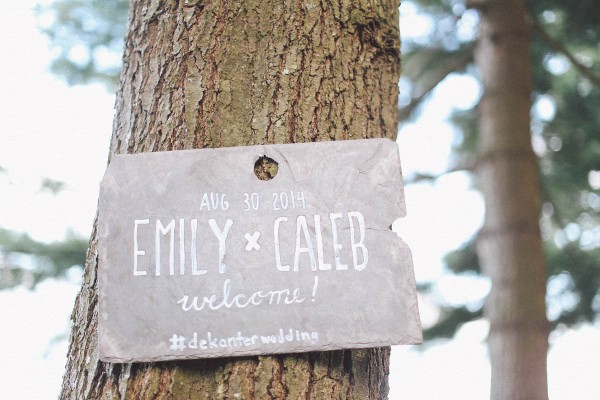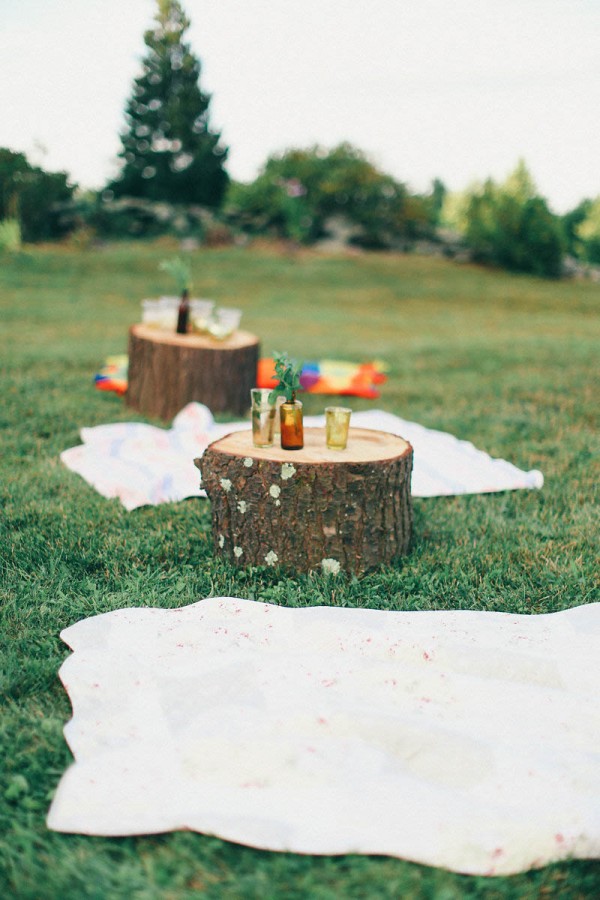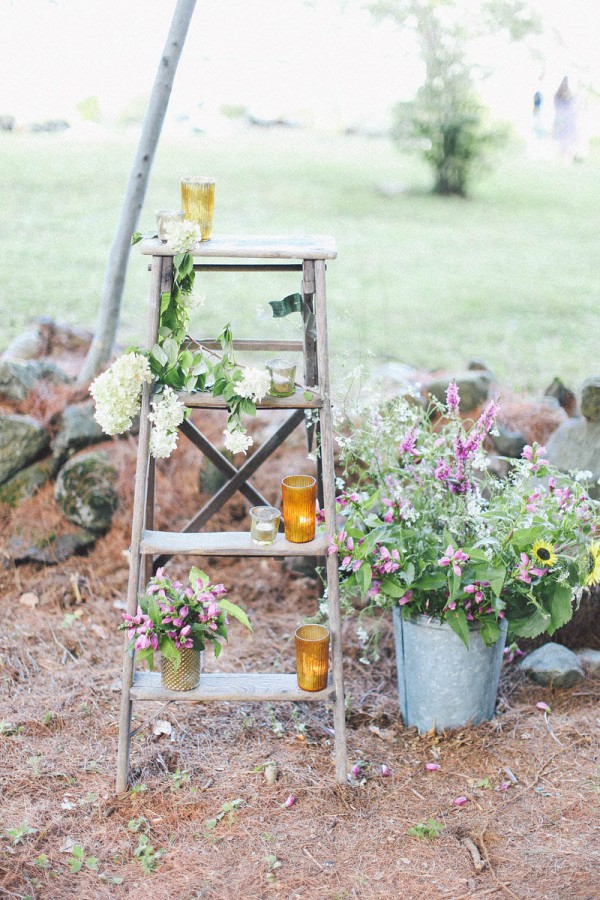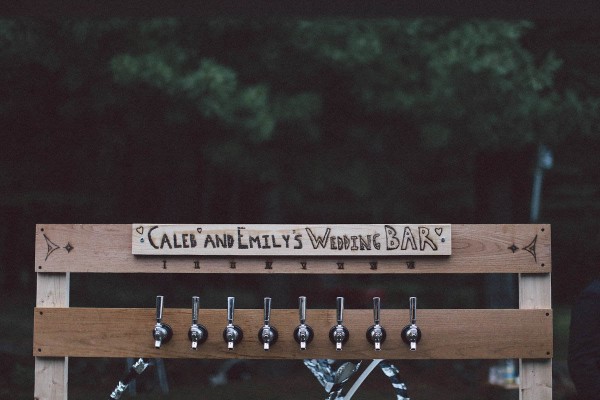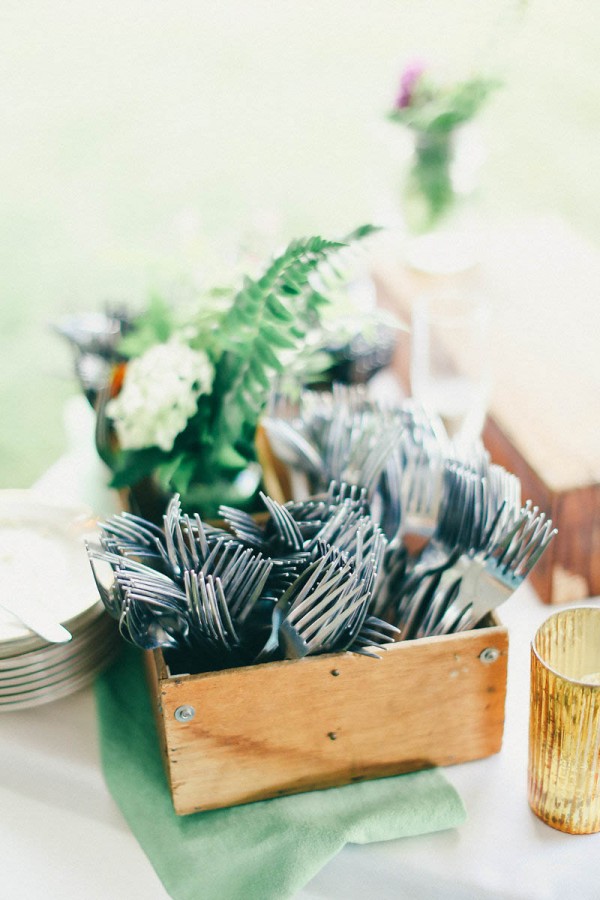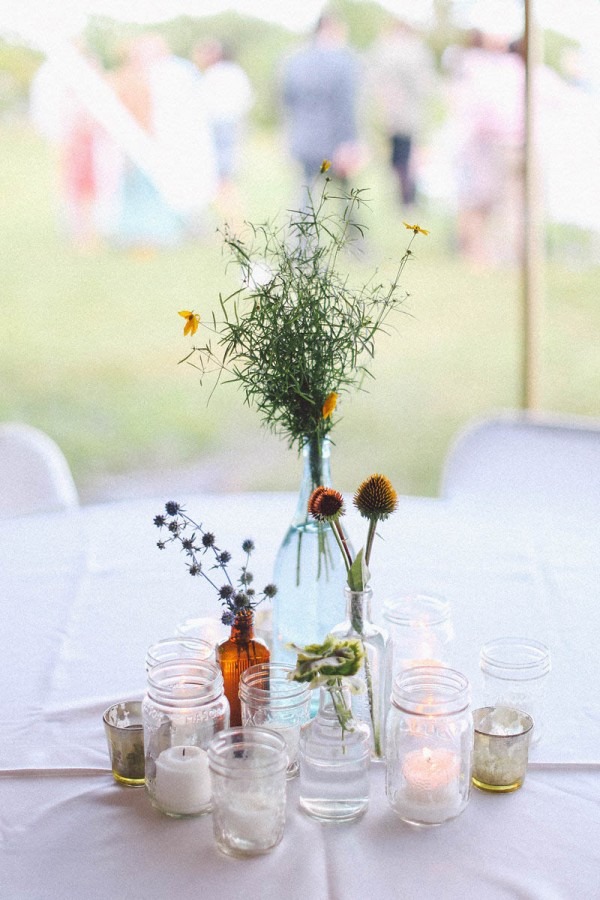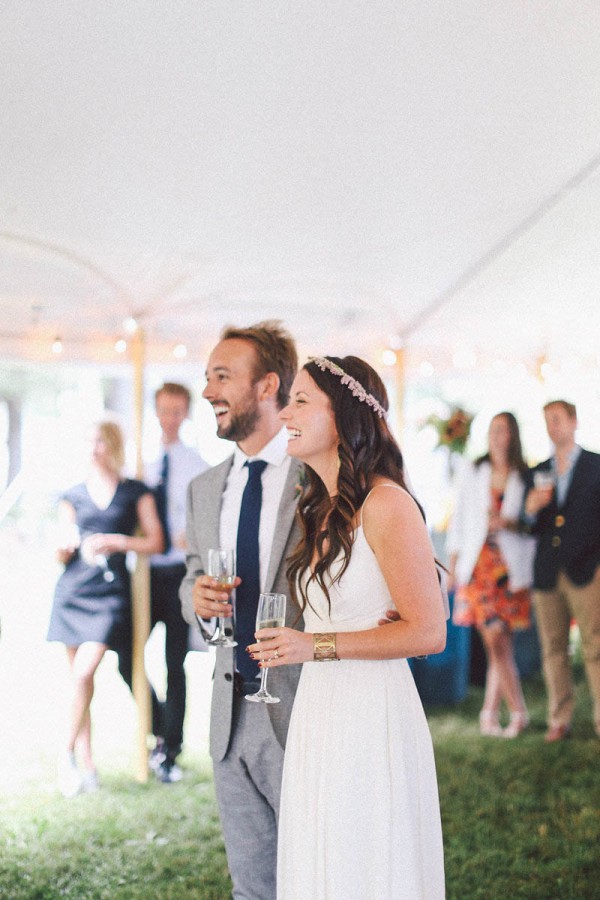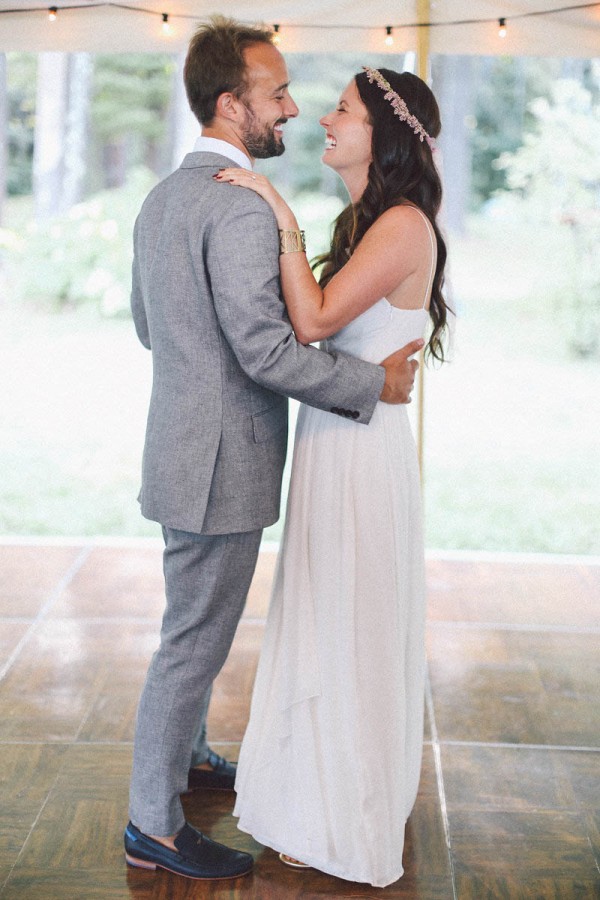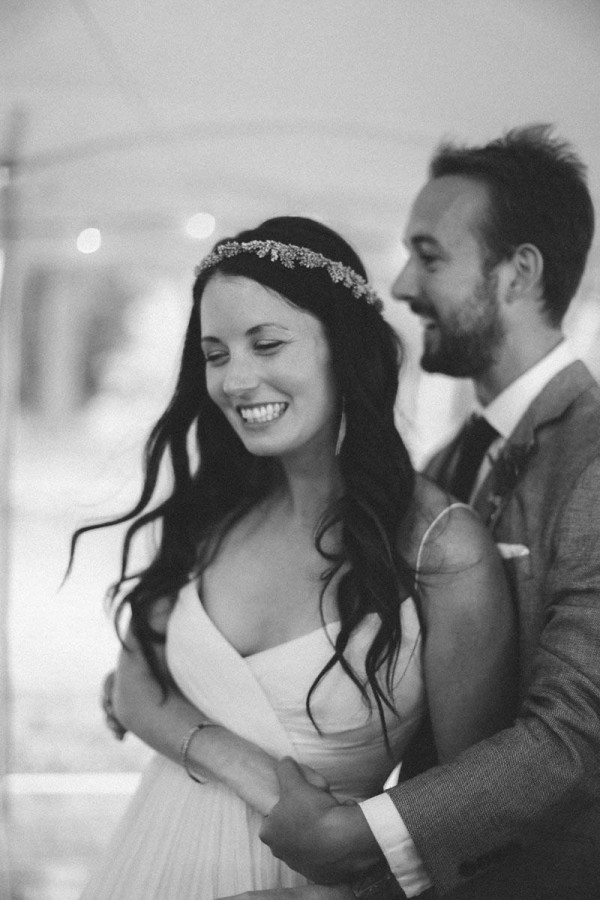 The Moments:
There are so many moments. The dance party is something I'll never forget – we had our east coast and west coast family and friends do a dance-off that got everyone onto the floor. The ceremony itself was spectacular – my dad sang a 7 verse, humorous song and had everyone doubled over in laughter throughout the entire ceremony. I've never laughed so much at a wedding. The maid of honor and best man speeches were incredibly meaningful and sweet – we have some wonderful photos of them that Meg our photographer took. I'm getting very nostalgic remembering it all!
The Couple Recommends:
Meg Haley (photographer) and Daisy Stone Studio (flowers and decor) completely understood the language we were speaking. They knew exactly the type of wedding we were looking for, and both accommodated our needs perfectly. It was a joy to work with these companies.
The Wedding Team:
Photography – Meg Haley
Venue – Private Residence
Floral Design – Daisy Stone Studio
Catering – Heirloom Catering
Wedding Dress – J.Crew
Rentals – Paul Rekeder Tents & Events
Congrats to Emily and Caleb on their big day! For more casual backyard wedding inspiration, check out Nina and Dana's outdoor wedding in Rhode Island.