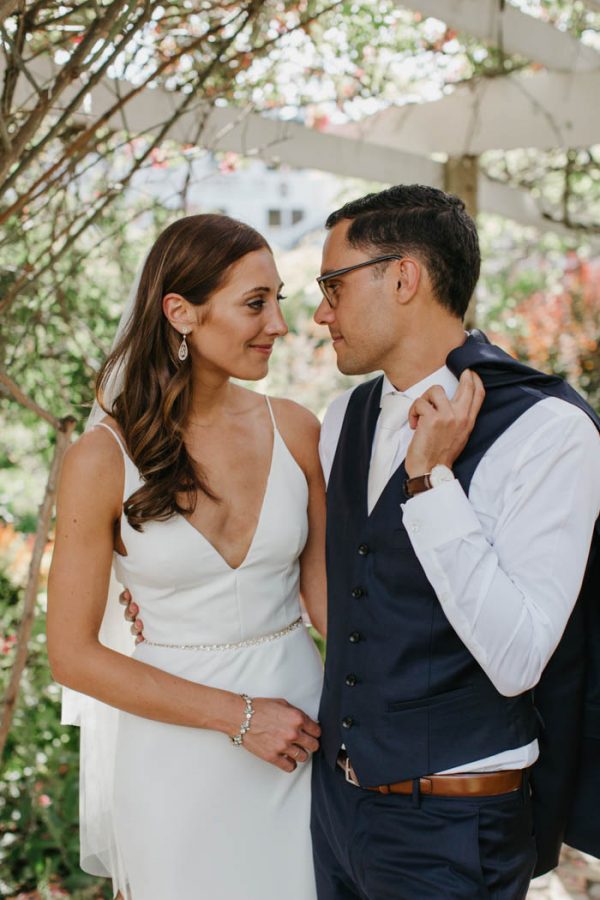 With family ties to San Juan Island that date back to the 1950s, Mia and Stephen knew that Roche Harbor Resort was the perfect place to bring together their family and friends for a once-in-a-lifetime experience. They spent the days leading up to their wedding galavanting around the island with their guests – fishing, hiking, and everything in between. They culminated their days of adventure and marked their new beginning with a polar bear plunge on the morning of the wedding! This couple is obviously the perfect combination of sophistication and fun. Kaleb Norman James created a unique vibe that combined island casual with modern elegance in a watercolor palette of blue and white. We especially love how the bride channeled old-time Hollywood in a chic Elizabeth Dye dress but softened the look with natural waves and makeup. Luke and Mallory totally worked their magic to capture the light and joy of this dynamic couple!
The Couple:
Mia and Stephen
The Wedding:
Roche Harbor Resort, San Juan Island, Washington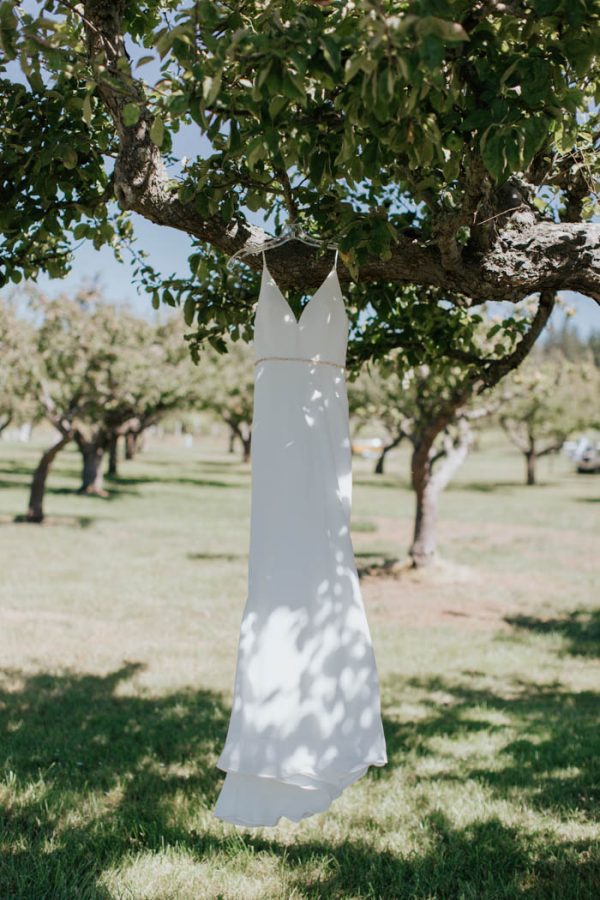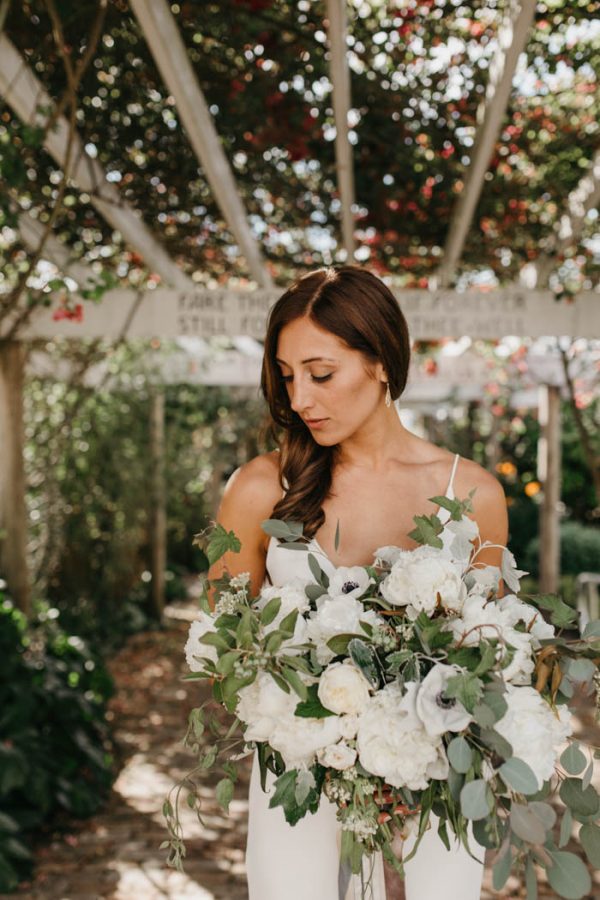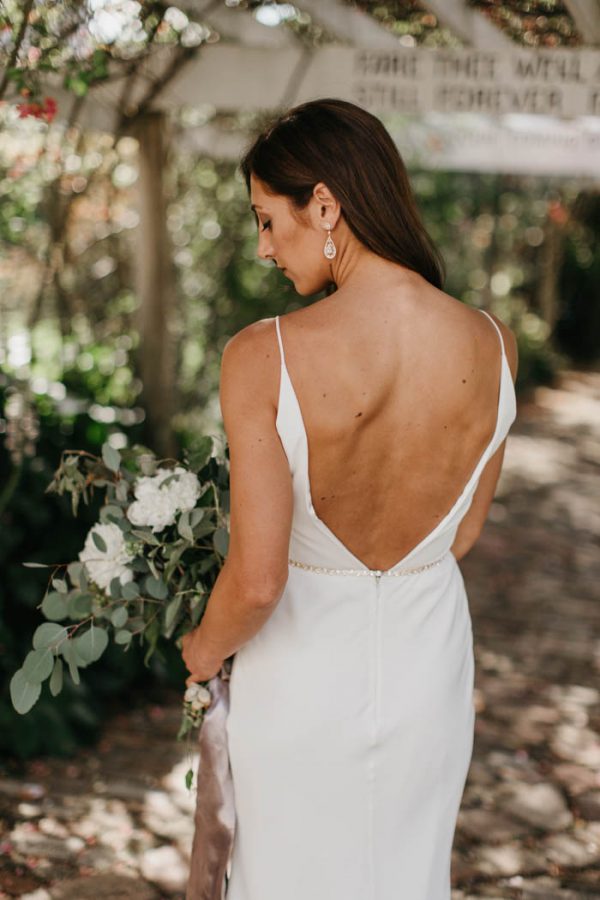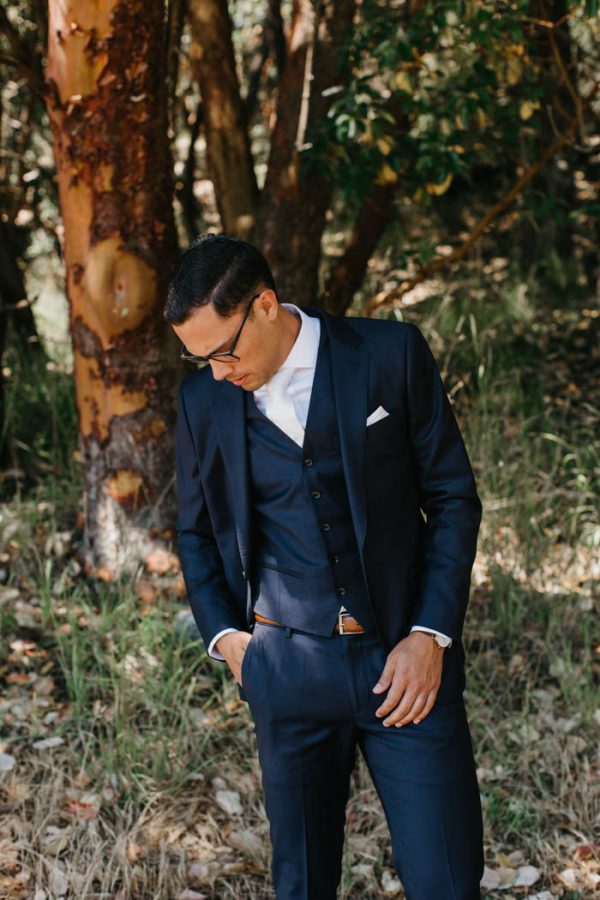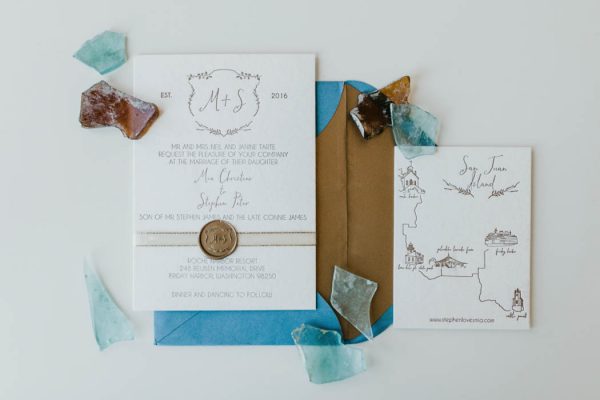 We were incredibly excited to host our wedding on San Juan Island as it holds a very special place in our hearts. My grandfather, Neil A. Tarte, bought Roche Harbor Lime and Cement Co. in 1956 and turned it into the boating resort it is today.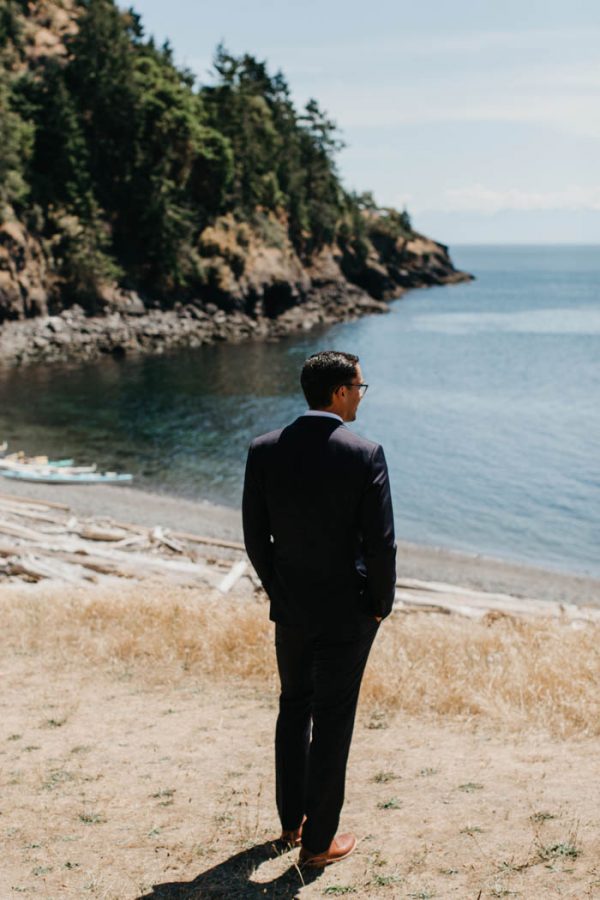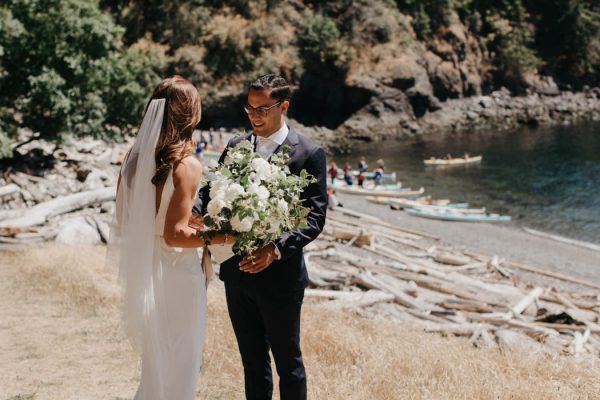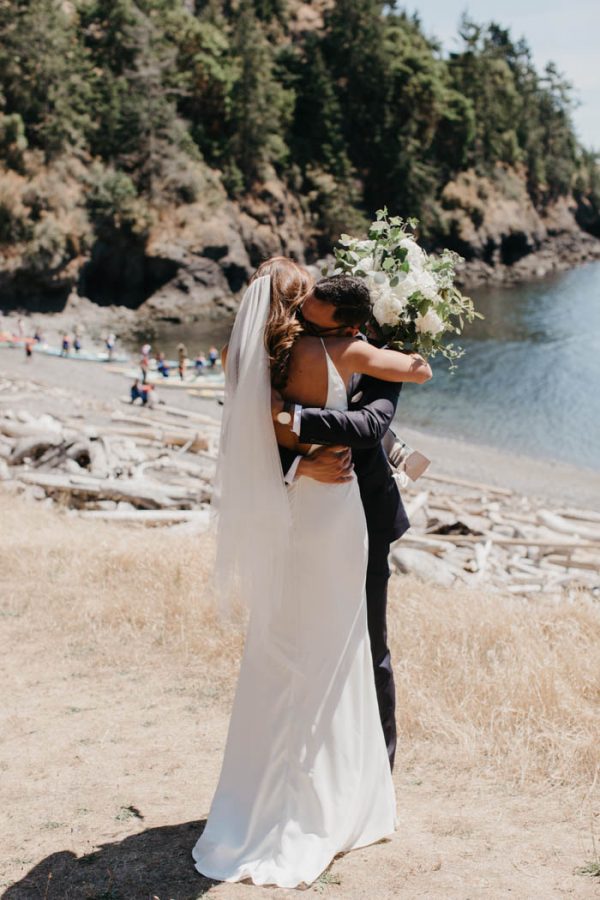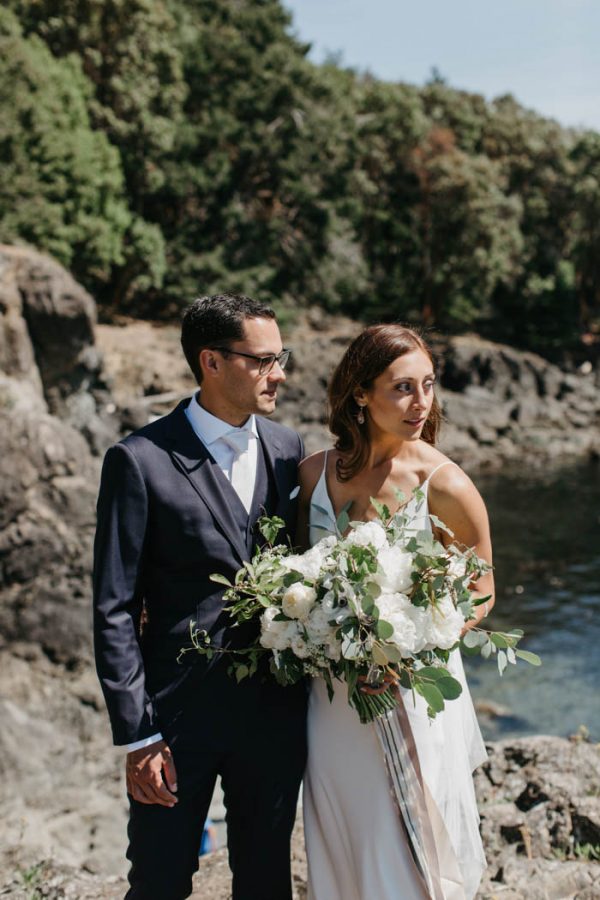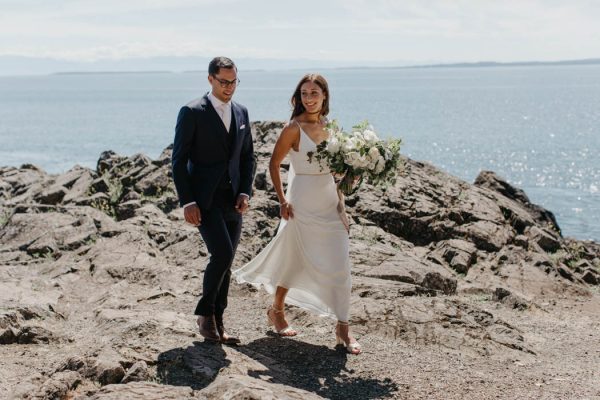 The day of the wedding we invited all of our guests to join us for a polar bear plunge. My mother is Swedish and every new year we jump into the Seattle Sound. Because a wedding is the start of a new beginning, we couldn't think of a better way to kick start the day.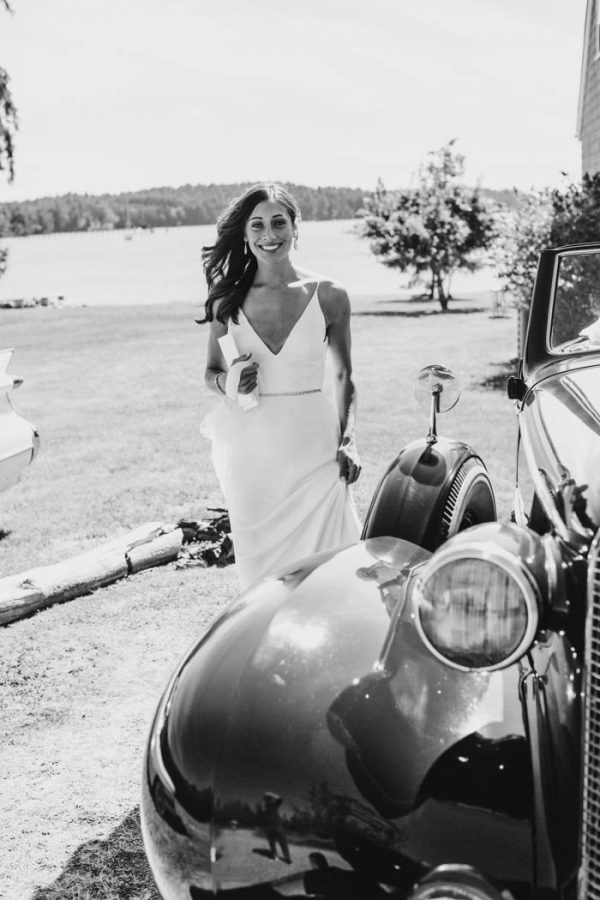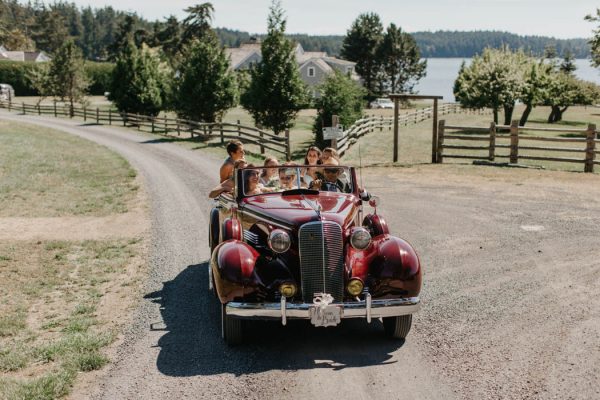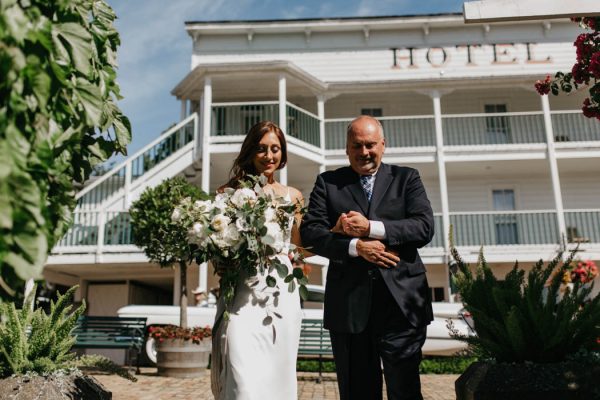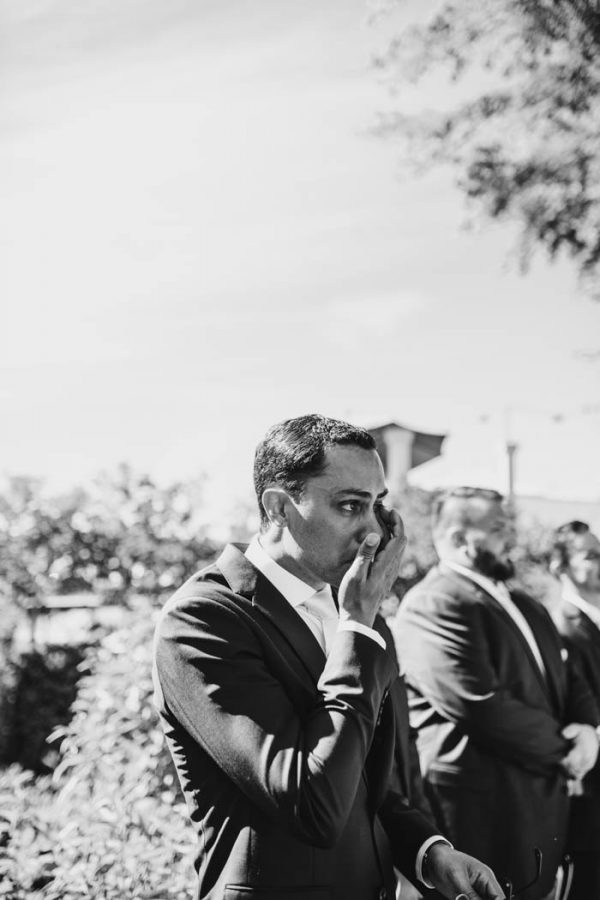 When we started planning our wedding, we discussed getting eloped because we wanted a special day and time that was ours. The more we talked, however, the more we realized how much we would rather share what we built together with friends and family. Each of our families live hundreds of miles apart and we knew a wedding would be one of the very few times, if not only time, we would be able to have them all under one roof. Community, family, and sharing our love for and with them was at the center of our planning.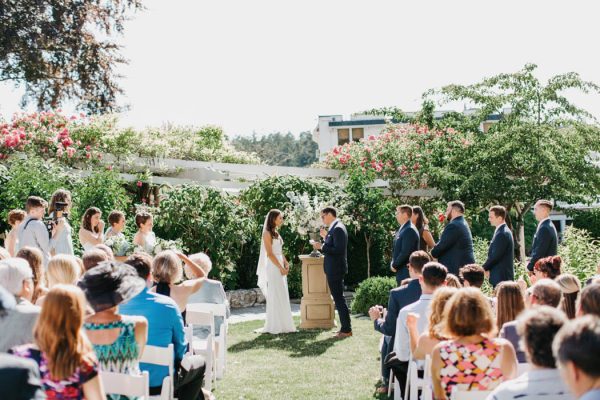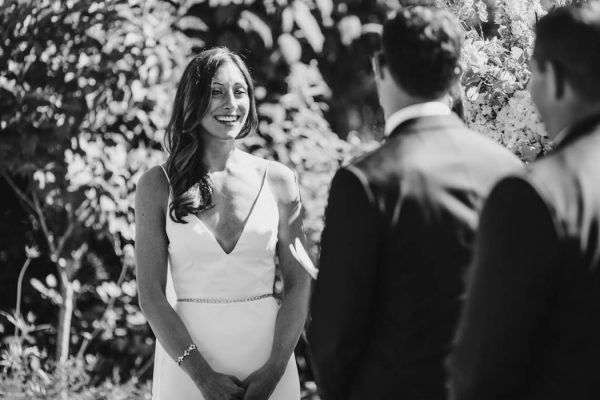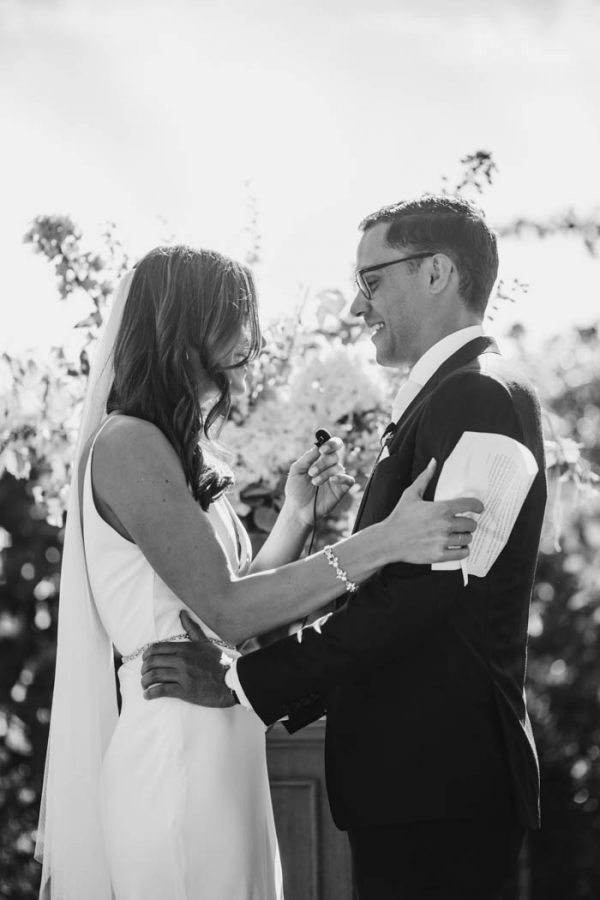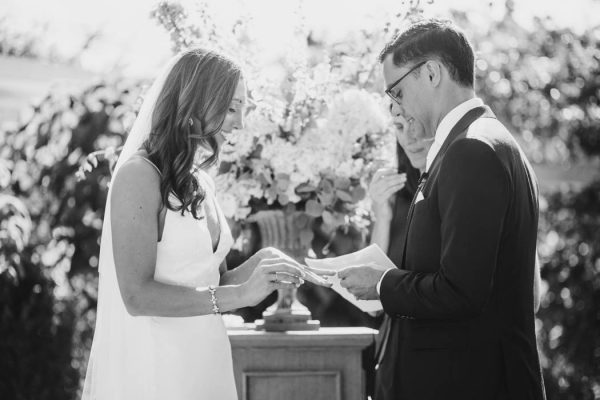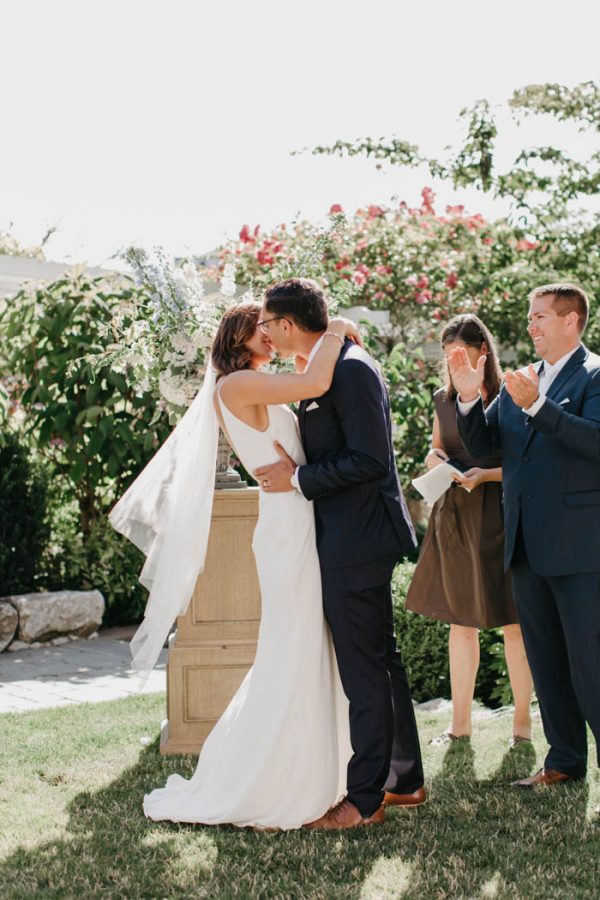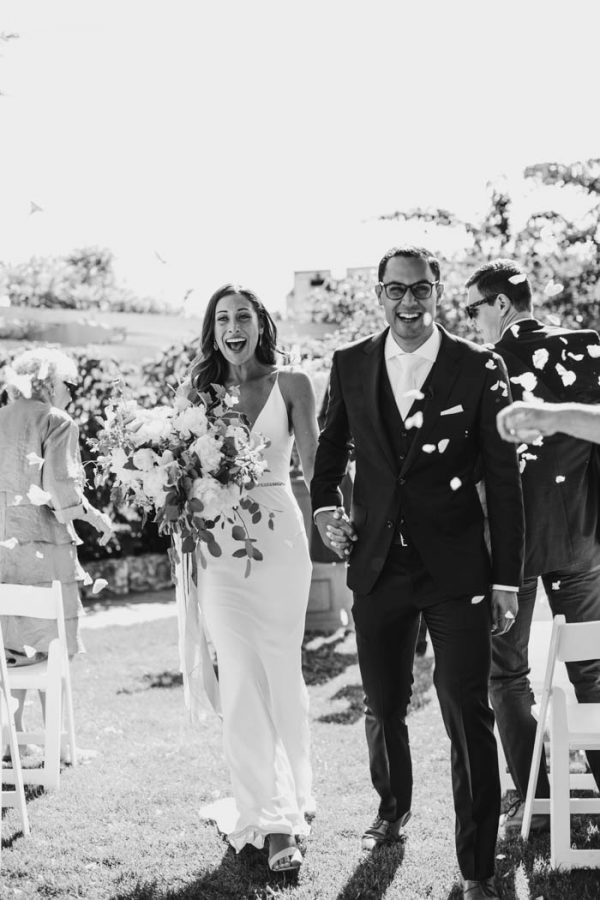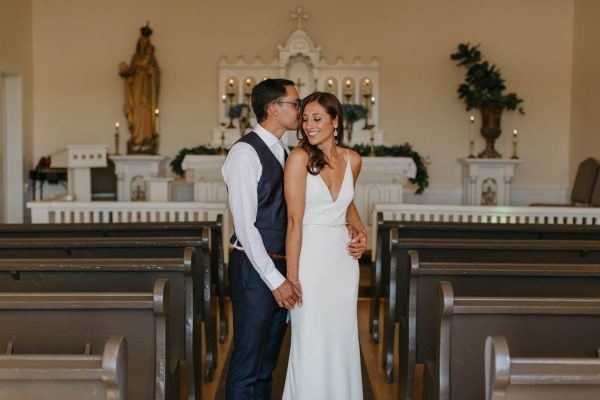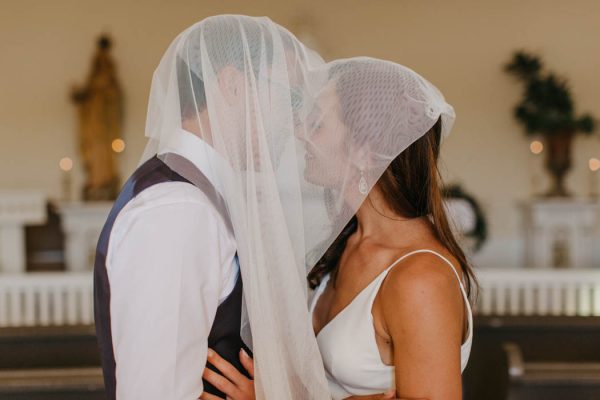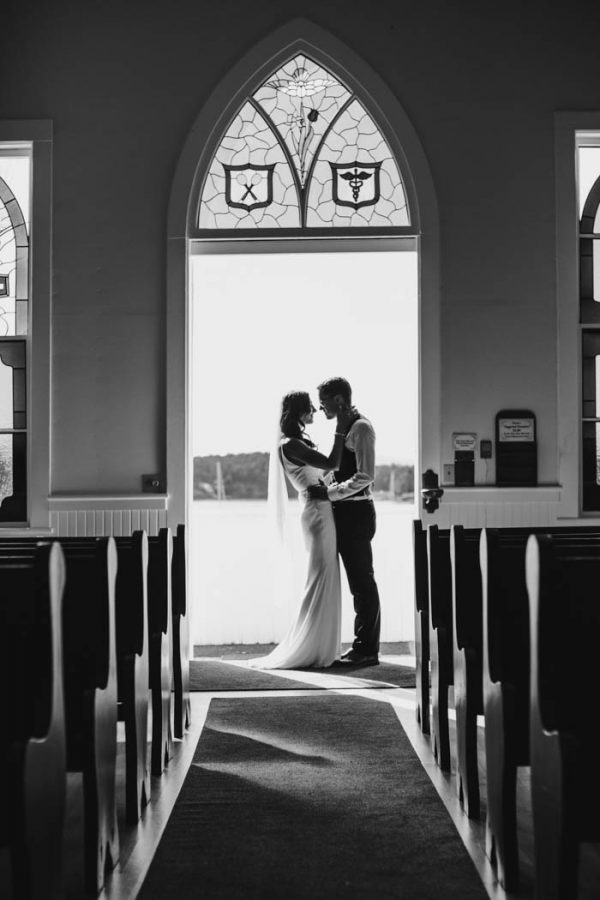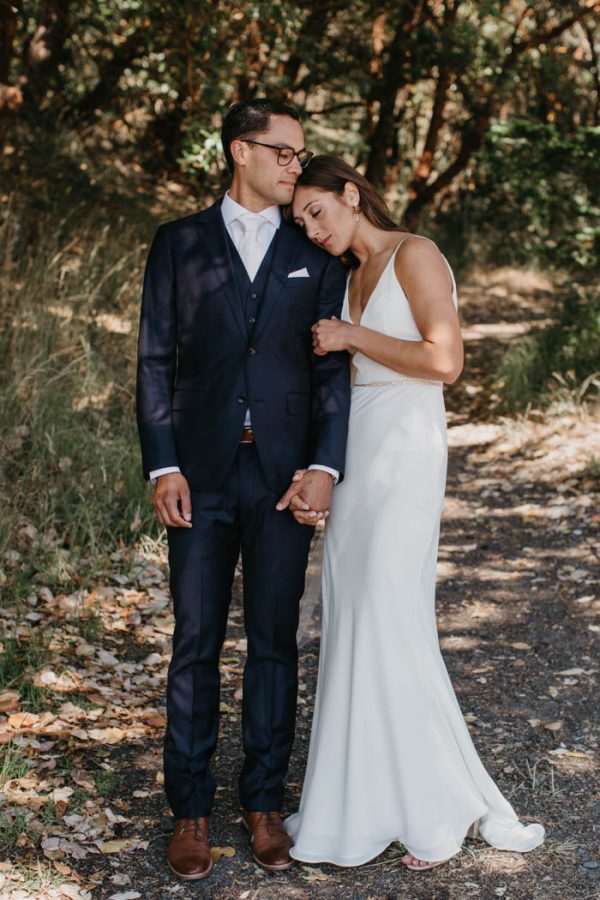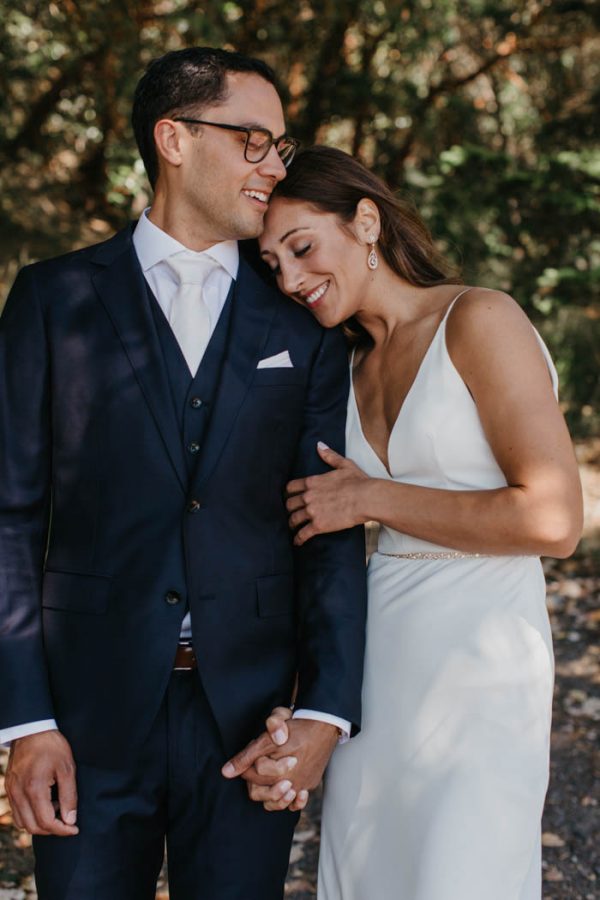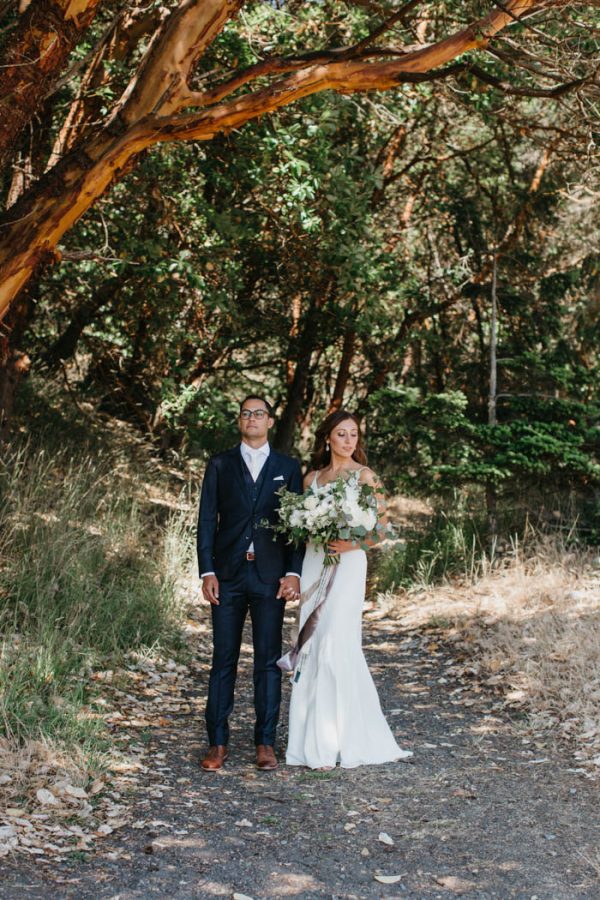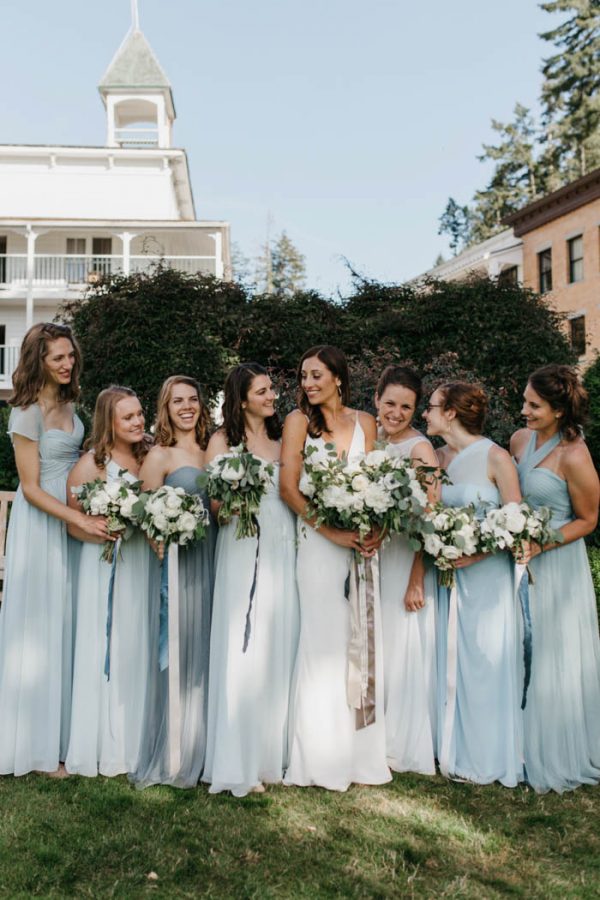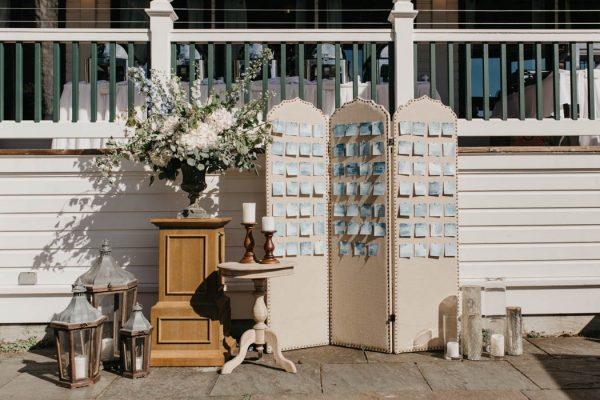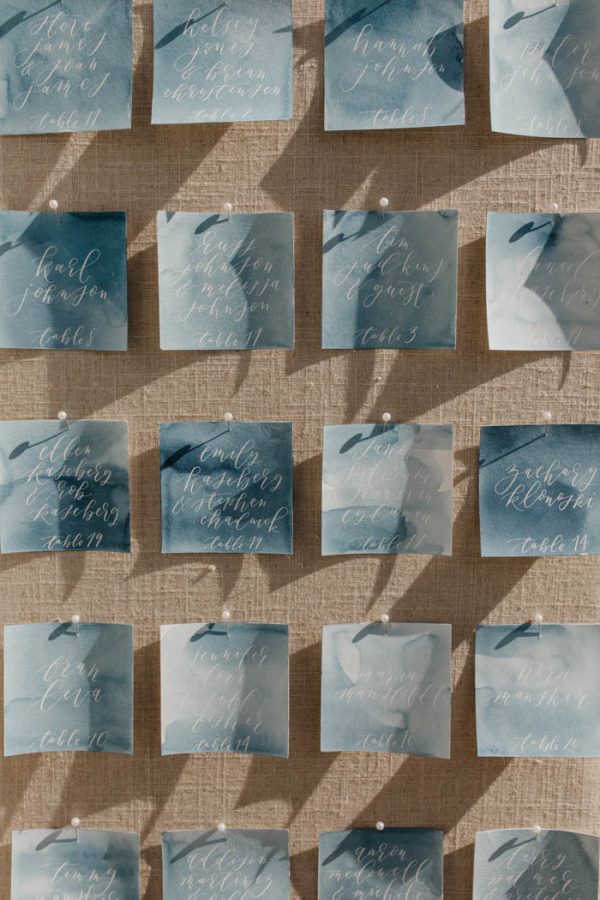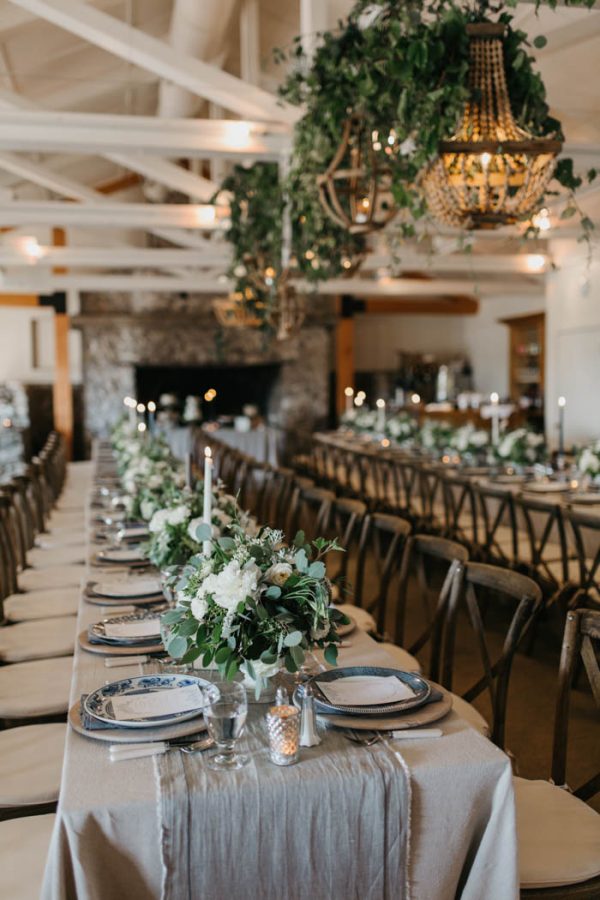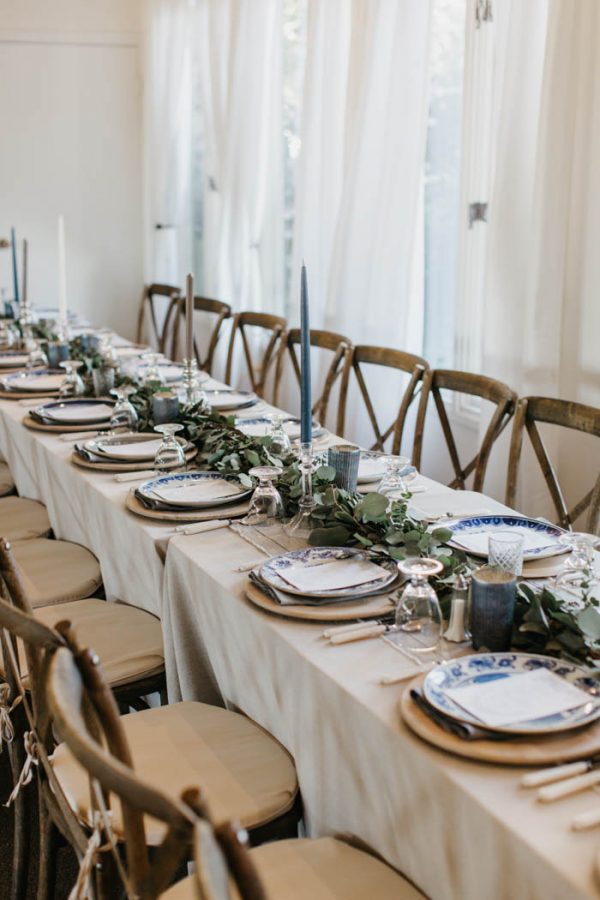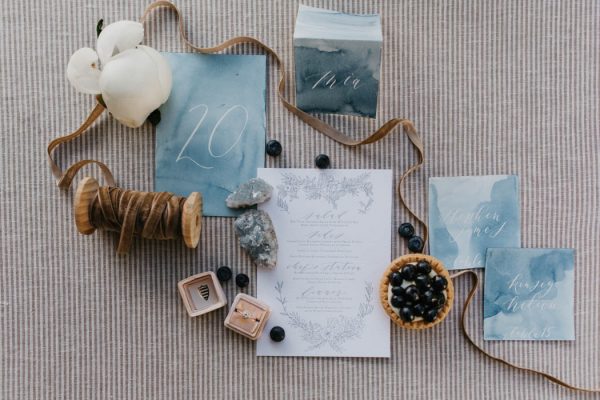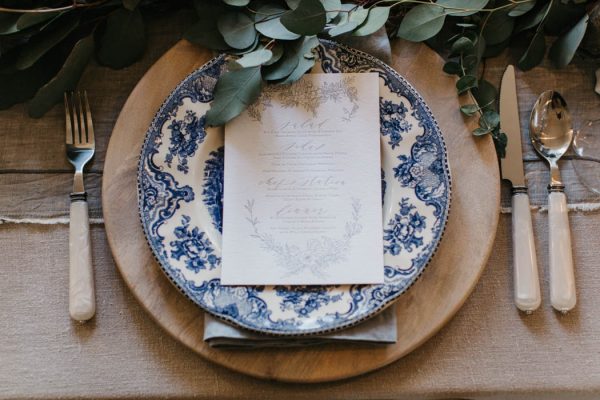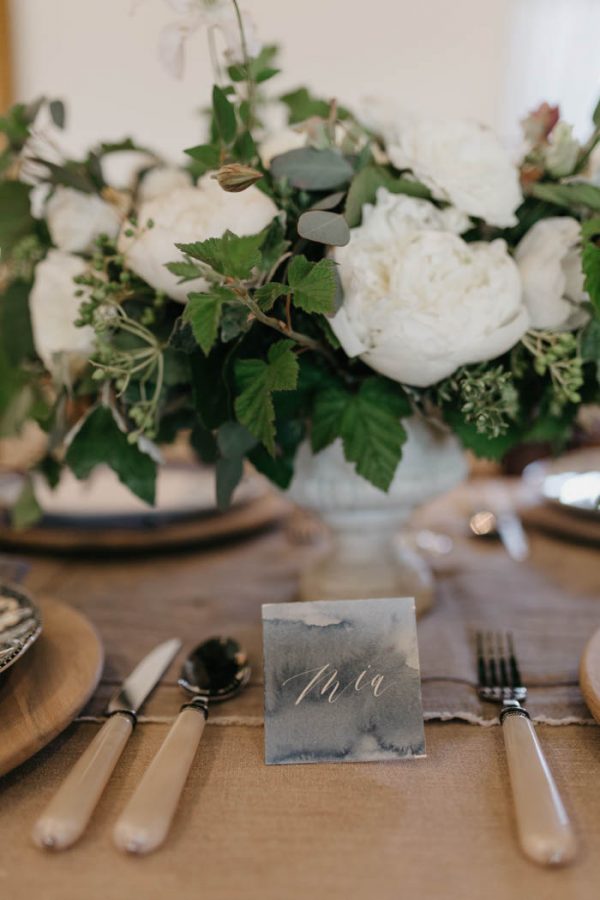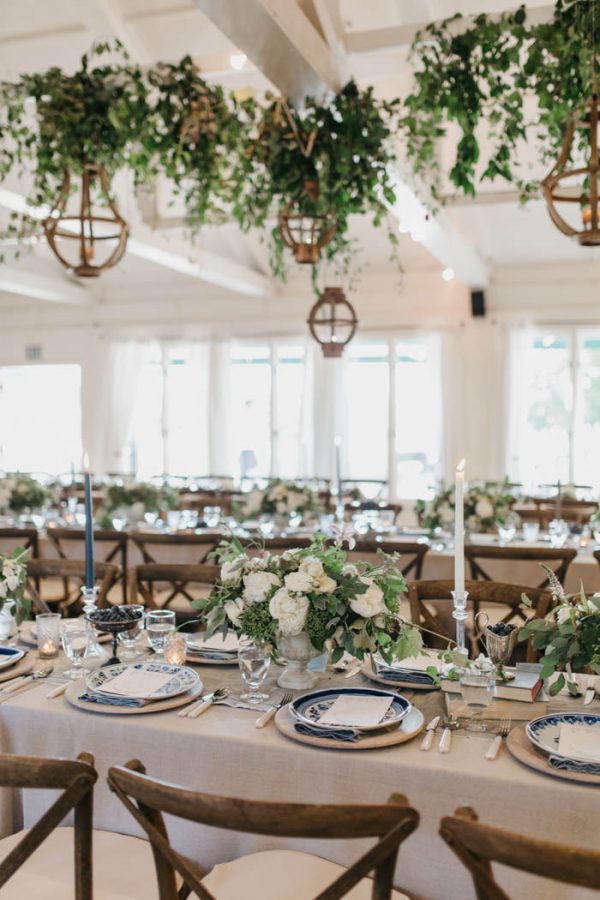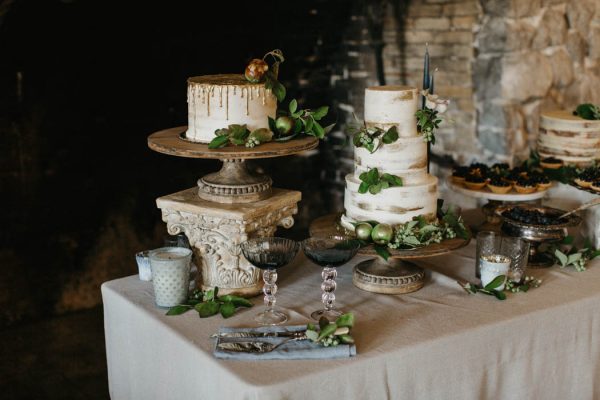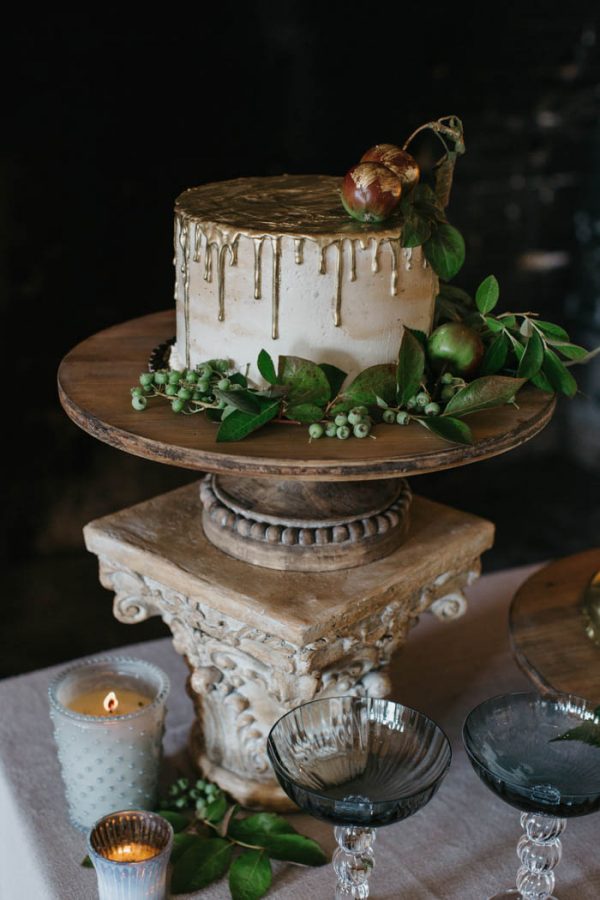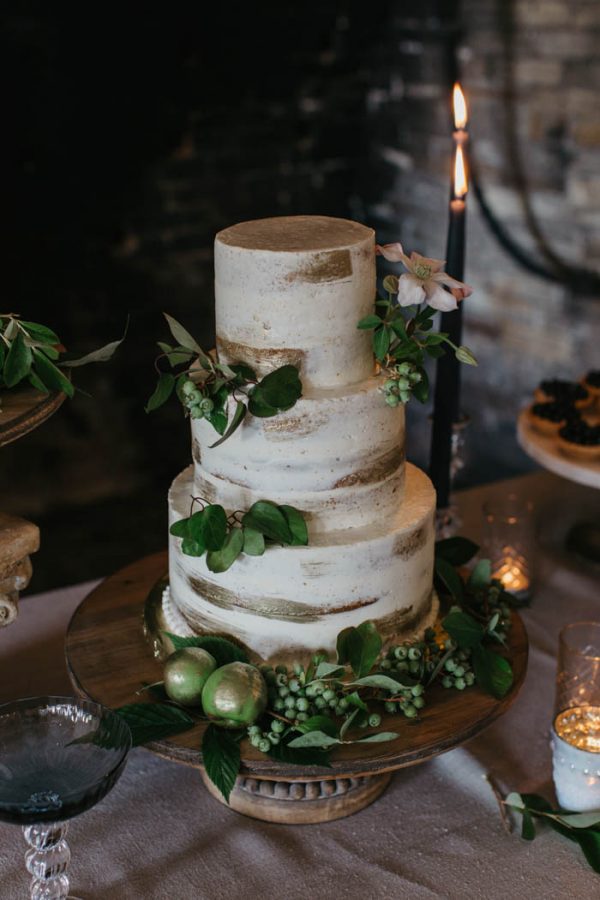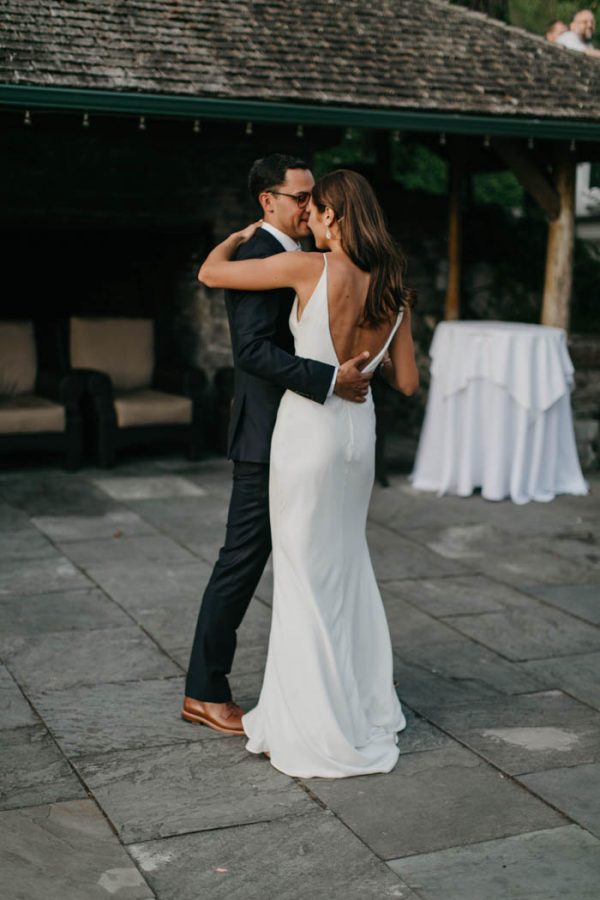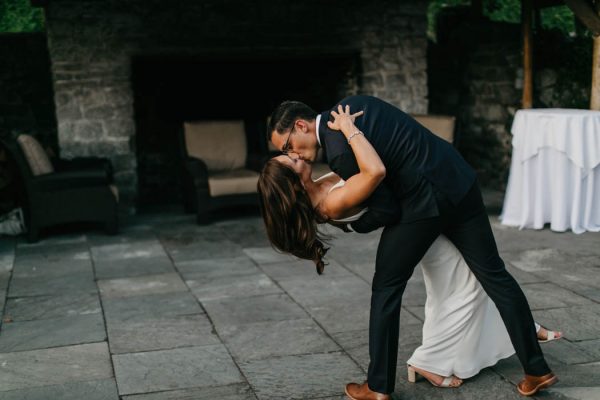 If we could give one piece of advice to other couples, it would be to consider couple's counseling. Stephen and I were together for several years before we decided to get married. Couples counseling isn't just for people who are going through a difficult time or for couples who haven't been together for ages. Everyone can benefit.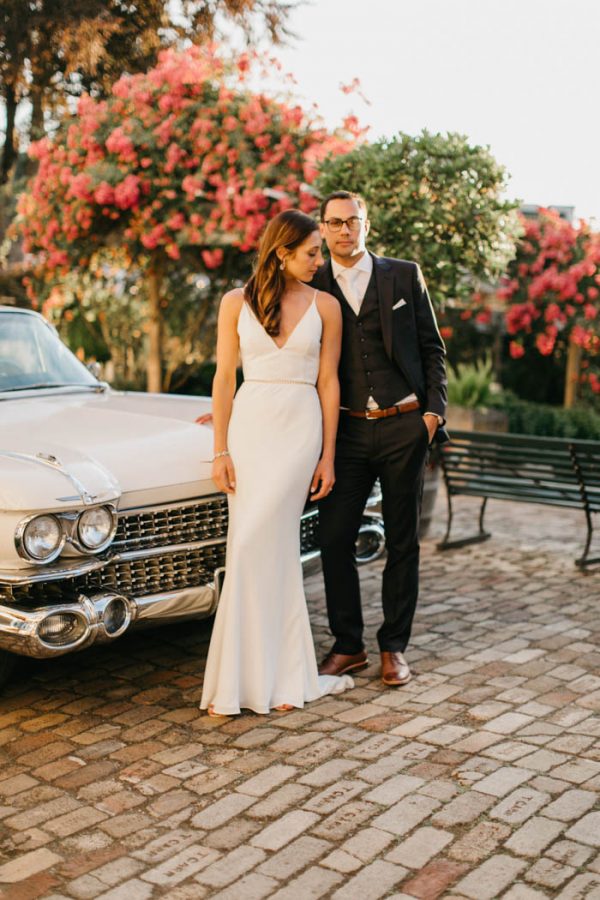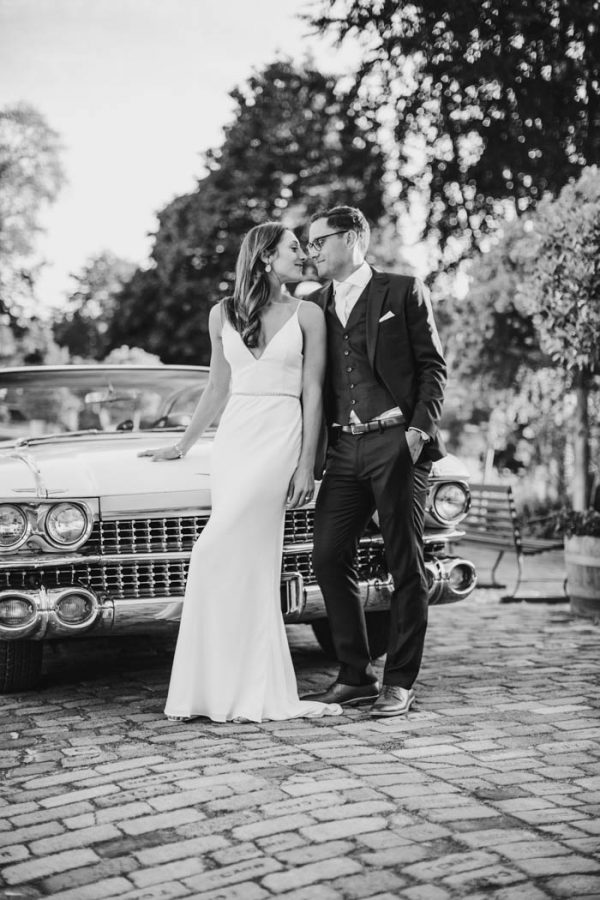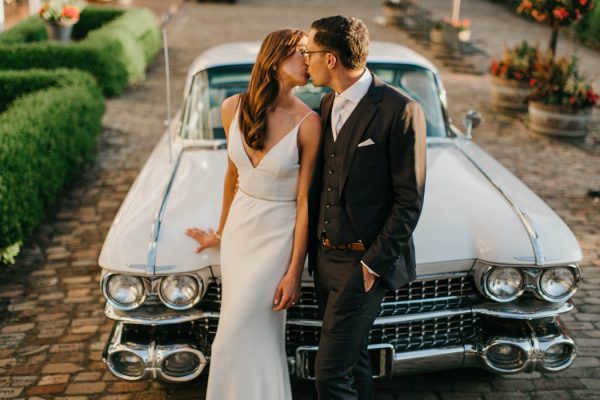 Congratulations, Mia and Stephen, and thank you for sharing your beautiful wedding with us! Looking for more island wedding inspiration? This Three Village Inn wedding on Long Island feels like a destination wedding at home!