To help ring in the new year right, I think a little reflection is always key. 2008 was a big year with lots of excitement, lots of change, lots of creativity, and for me, lots of blog posts! Each day this week I'll be bringing back some of Junebug's favorite blog posts from the past year to give us a reminder of where we've been, so we can move forward with glee… beginning with my personal favorite, wedding color palettes!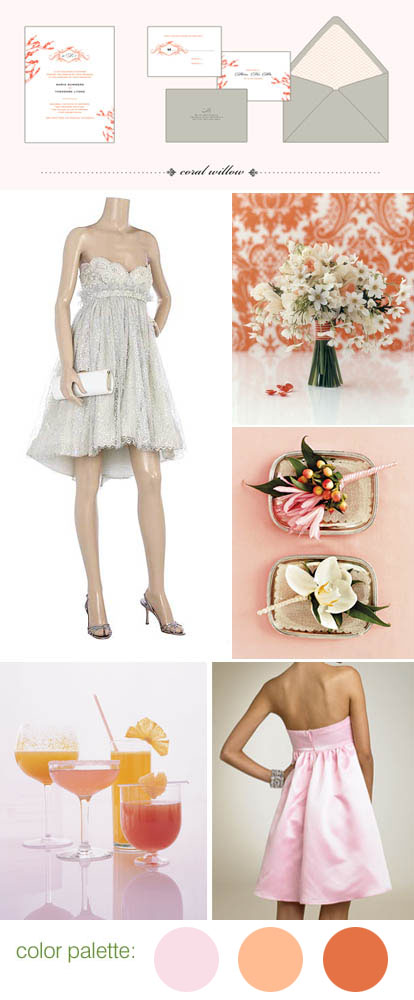 This coral and pink palette was inspired by a real bride's gorgeous invitations, and has one of the most stunning dresses I've ever laid eyes on!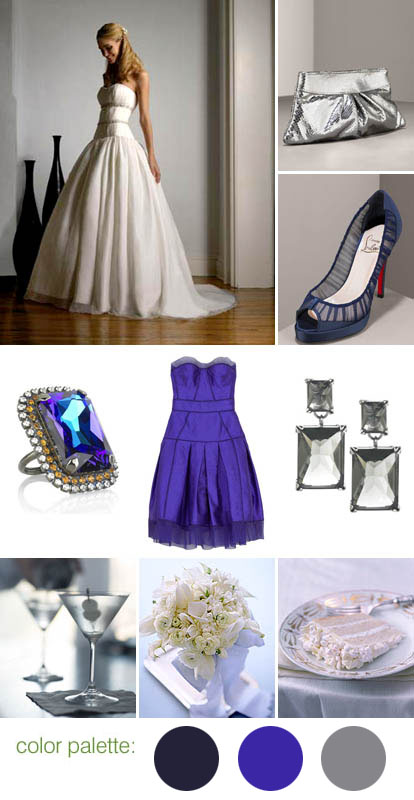 Royal blue, navy blue, gray and metallic create a sophisticated, yet modern and edgy wedding look that I loooove!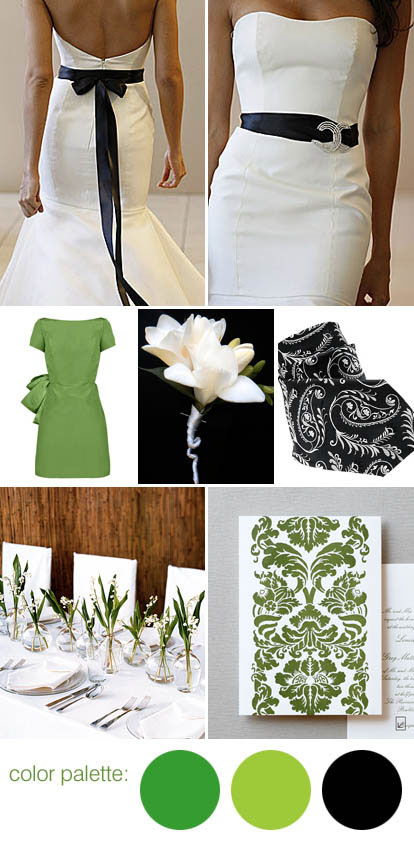 Black, white and green is a new classic color combination in wedding decor, and this alternative, quirky take on it feels super fresh and fun.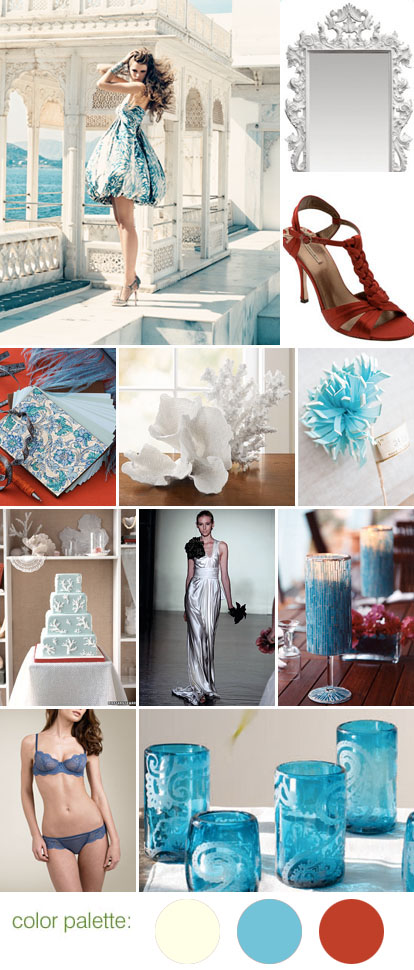 Inspired by the amazing photograph at the top by Norman Jean Roy, this wedding color palette of red, blue and cream was one of the most fun to put together.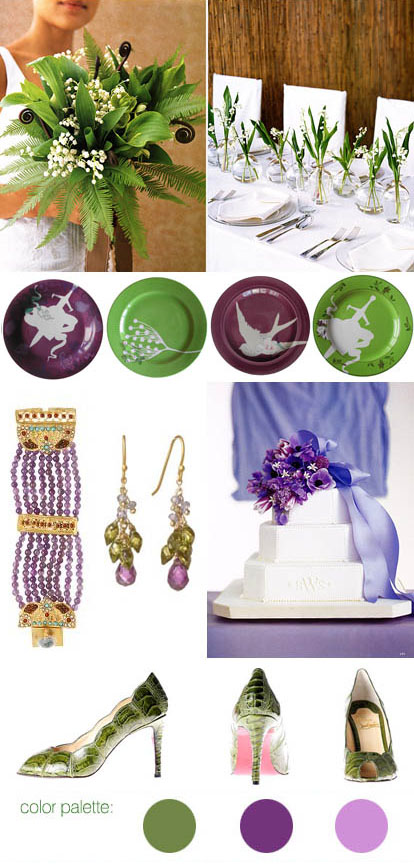 This playful take on an olive green, dark purple and light purple color palette was created to go with the real life Real Wedding of Amelia and Brandon. So fun!
Check out the original posts for all the details and resources, and stay tuned for more all week! Plus on Friday we'll have a brand new Real Wedding from someone lovely you've already met, and on Monday we'll start the new year with a bang with our all new Fashion Report (which I guarantee it will knock your socks off! Can't wait!)