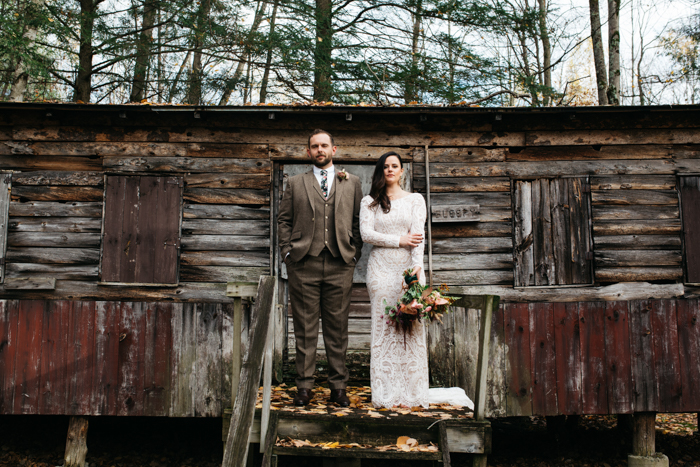 If you've found yourself planning a wedding in the midst of the pandemic, you know how stressful it can be to bounce back and forth between guest lists and restrictions in your area—all while keeping your guests' safety and your celebration in mind. With the help of their wedding planner, Katie and Carson managed to pull their outdoor Vermont wedding together with a gorgeous moody style.
The scenic and naturally beautiful venue is owned by the family so it was an easy solution that provided the perfect foliage to compliment their incredible decor and florals.
Don't get us started on the vibes brought into their outdoor reception tent or we'll never shut up about the perfect balance of elegant boho and stylish industrial chic. Keep scrolling for the images captured by Peach Plum Pear Photo to see what we mean!
The Couple:
Katie and Carson
The Wedding:
Leicester, Vermont, United States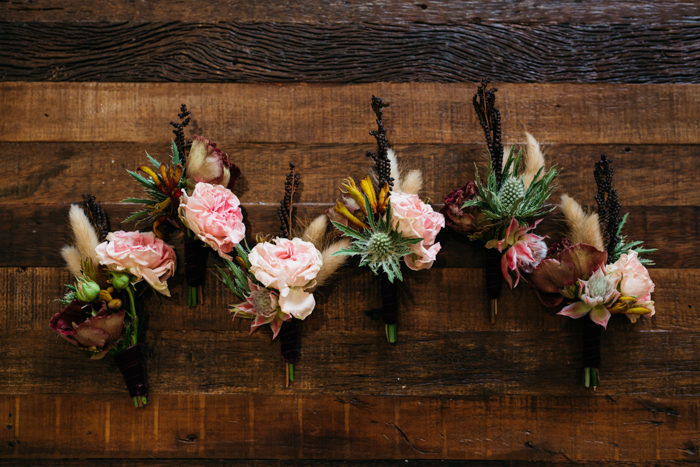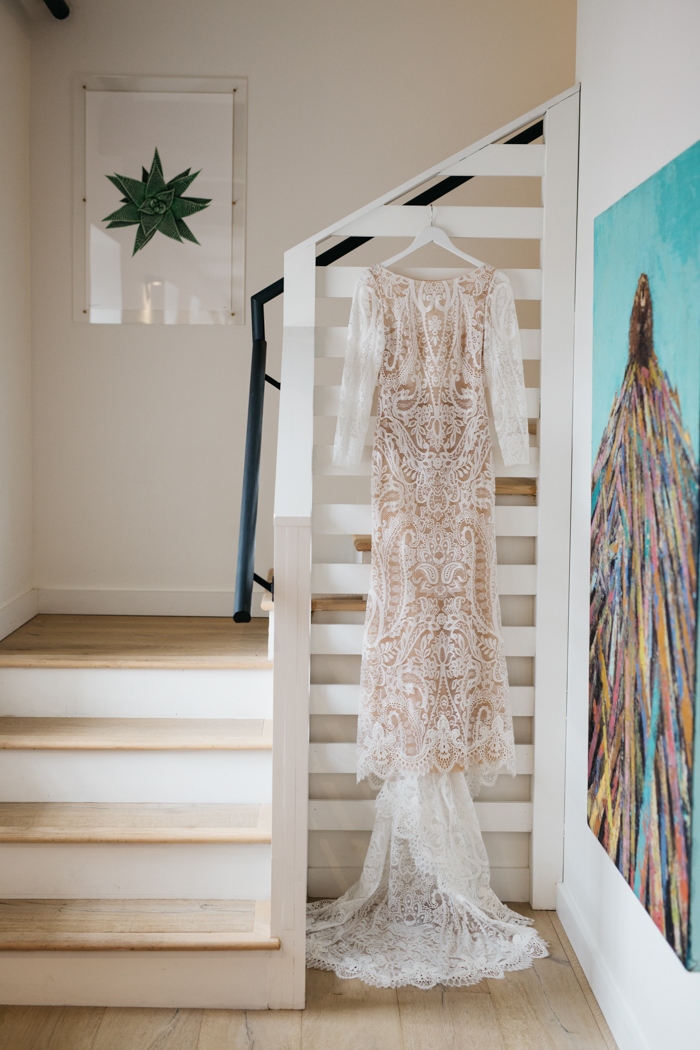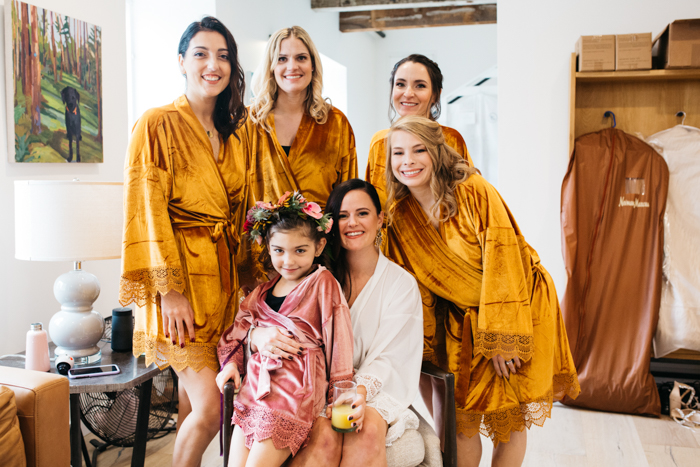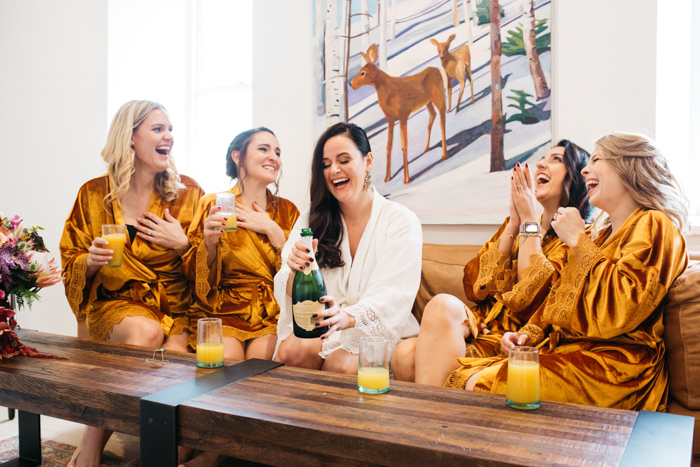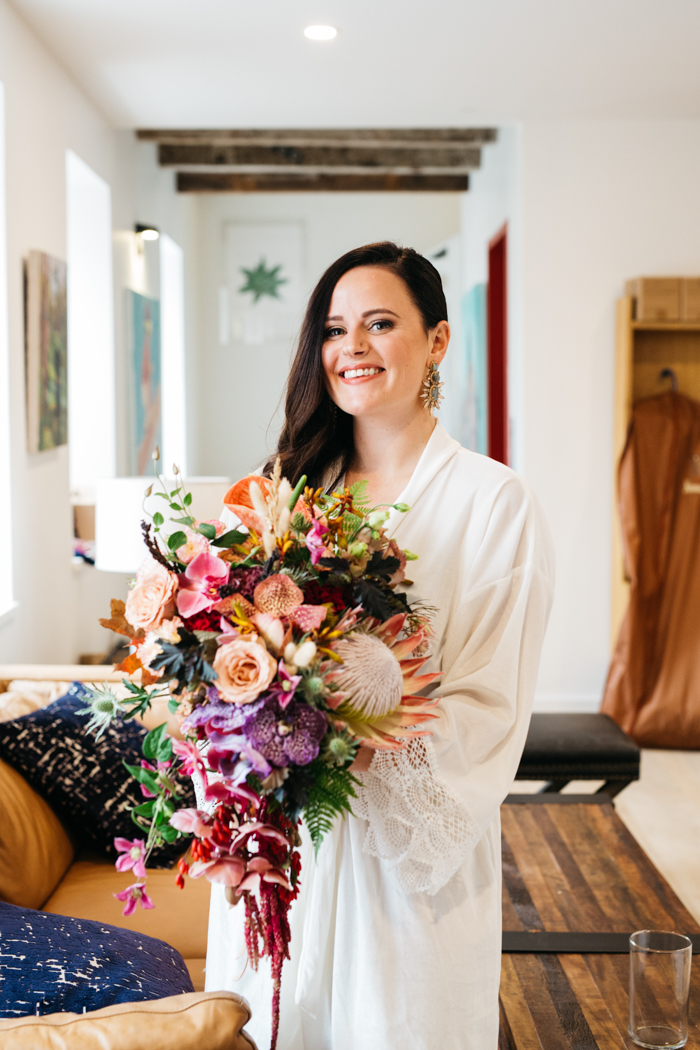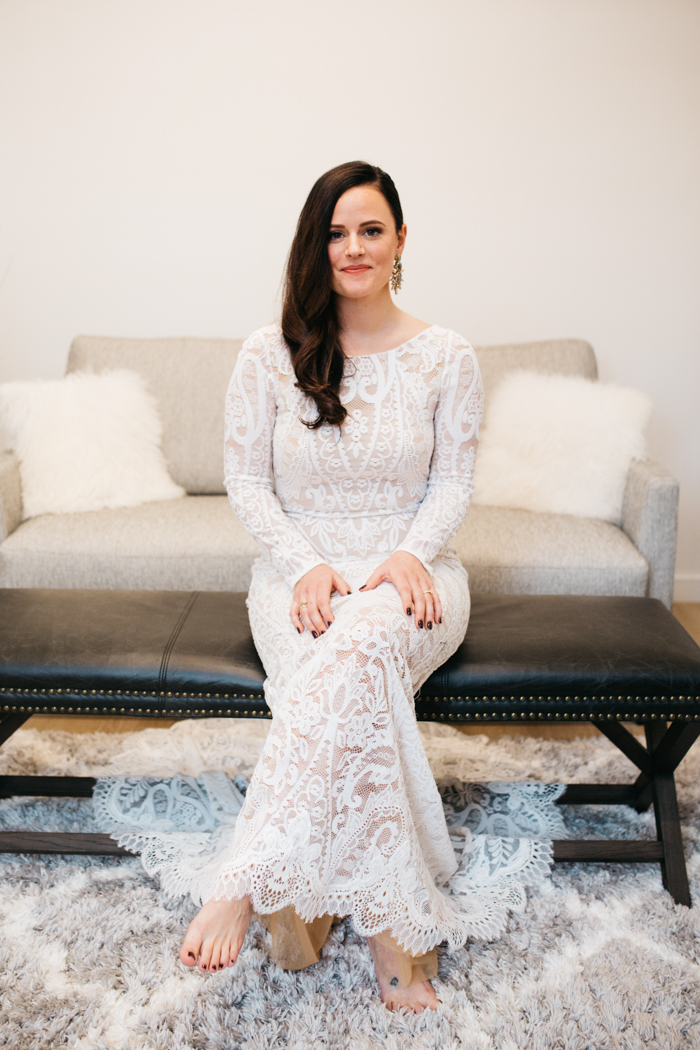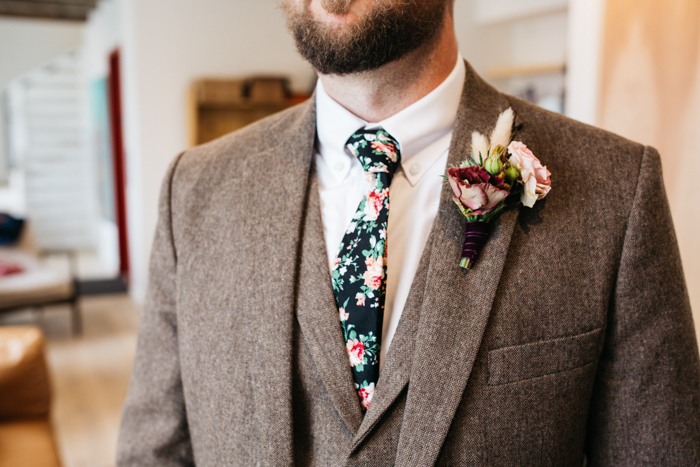 How They Choose Their Outdoor Vermont Wedding Venue
I grew up going up to Vermont in the winters to ski and knew that I loved that area during the chillier months. My family owns a property that was originally a Catholic boy's camp in the '60s and '70s. The property is everything you could imagine for a wedding venue—scenic and naturally beautiful, enchanting, and the perfect size for our guest count. We also thought it would be a great place to host guests during the pandemic, and that people would feel safe with the Vermont COVID restrictions and the ample outdoor space.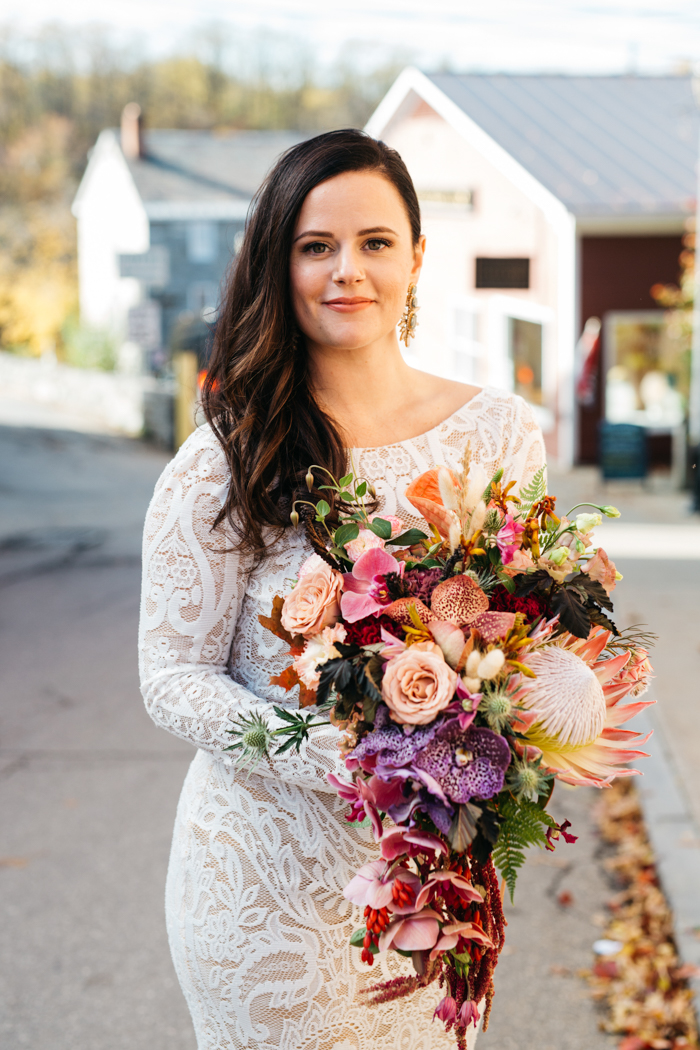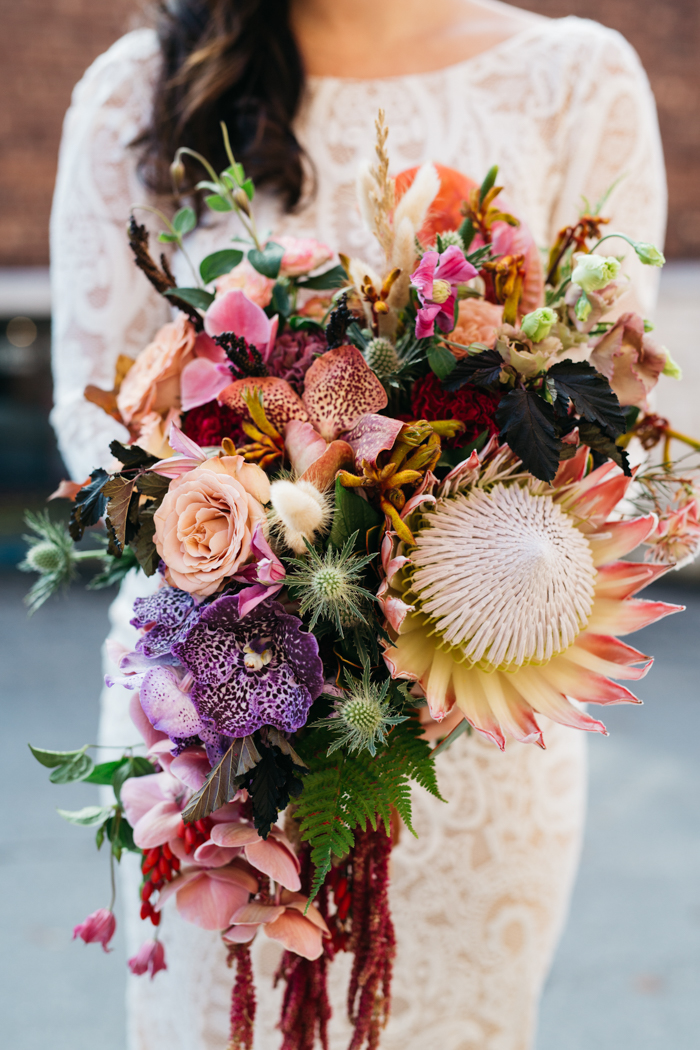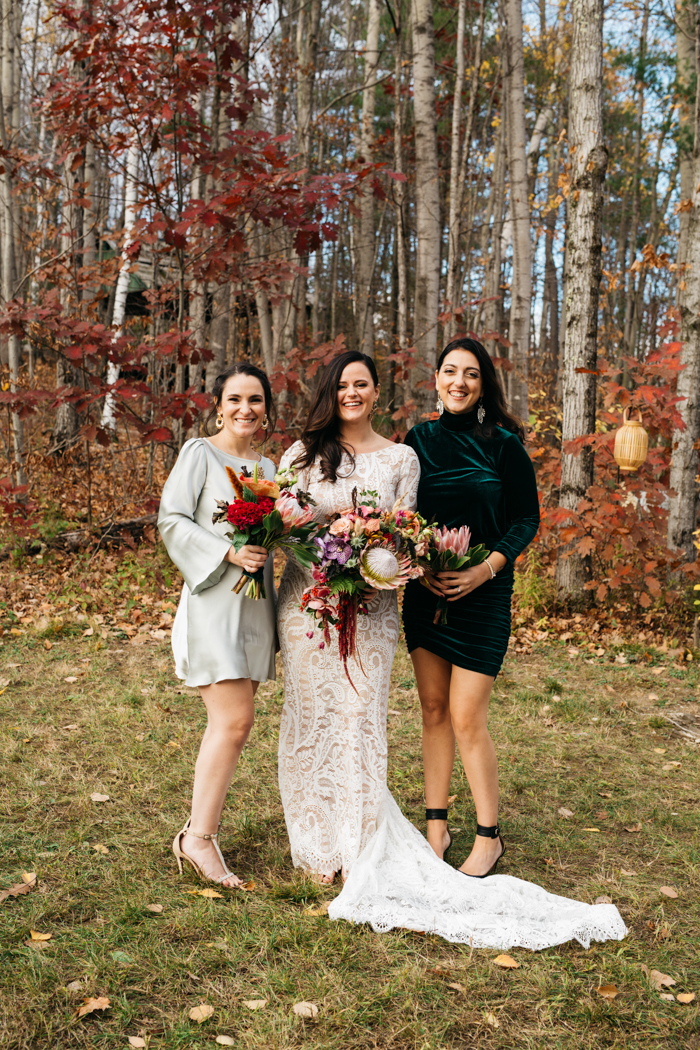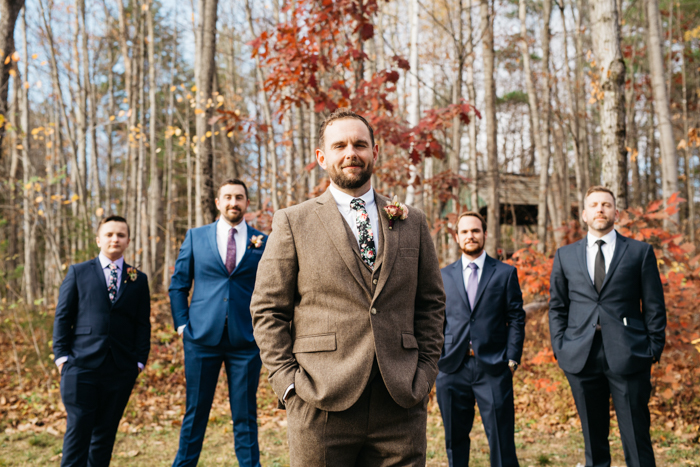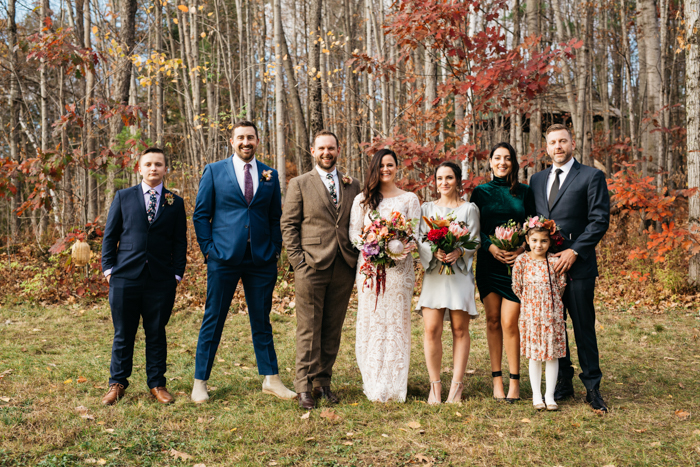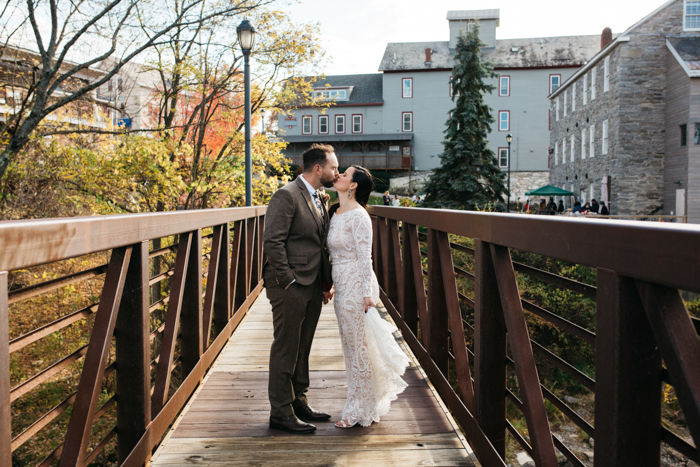 Proud of their Wedding
I'm so proud of creating the wedding of my dreams even during these crazy times. Looking back, we wouldn't change a thing—even if times were different. Carson and I knew that the process would be challenging. We knew that we'd have to make adjustments and sacrifices for the health and safety of all of our guests. Our wedding was spectacular because we were able to focus on making each element a beautiful reflection of us. Ultimately, our lower guest count and intimate setting helped us achieve exactly what we envisioned.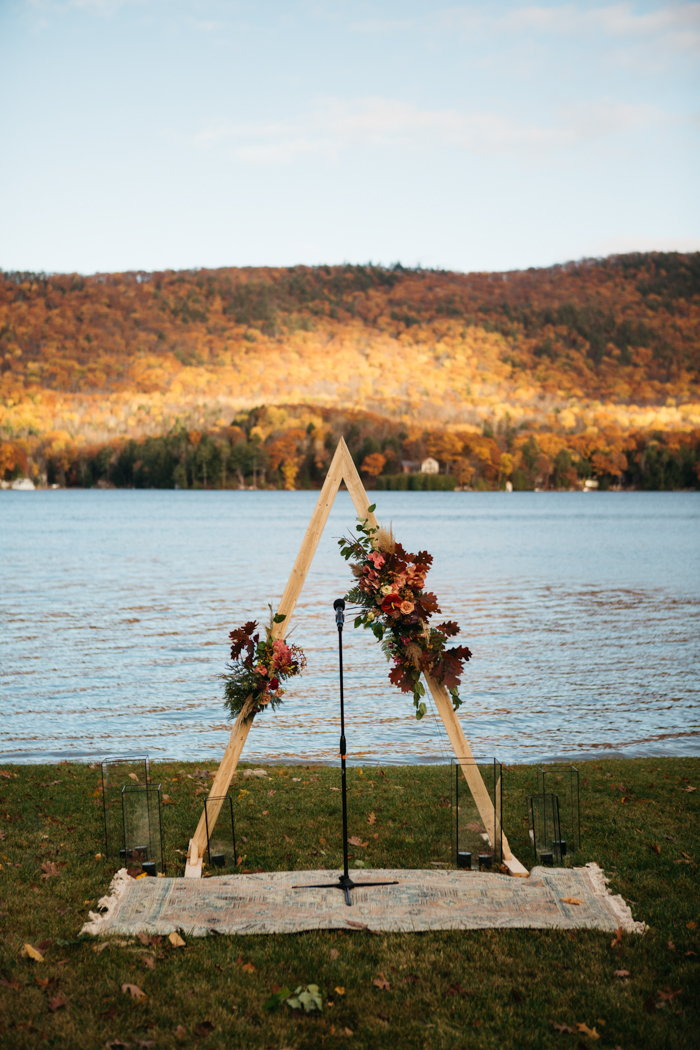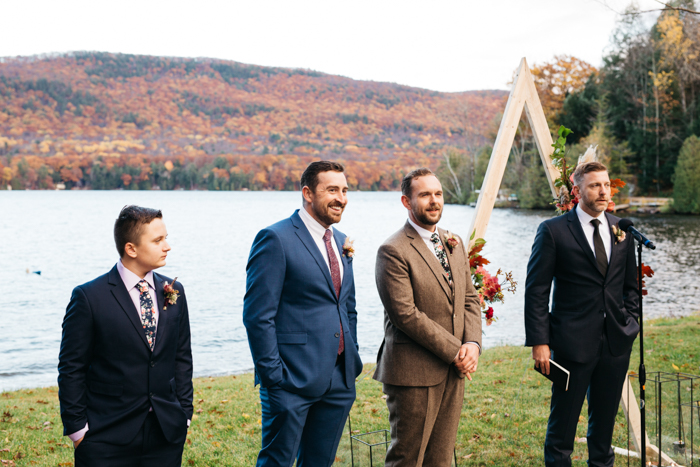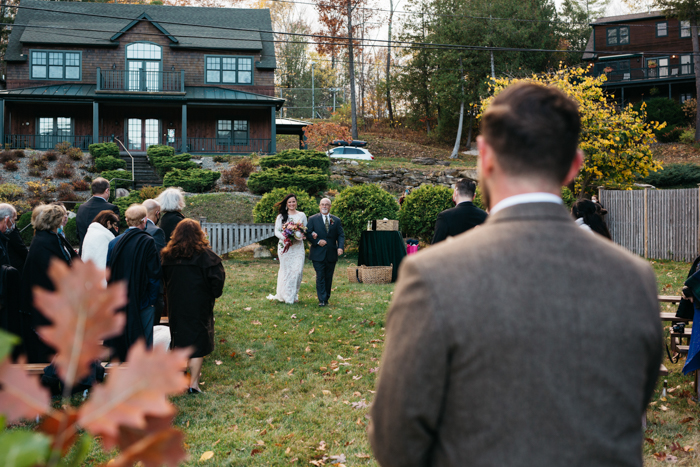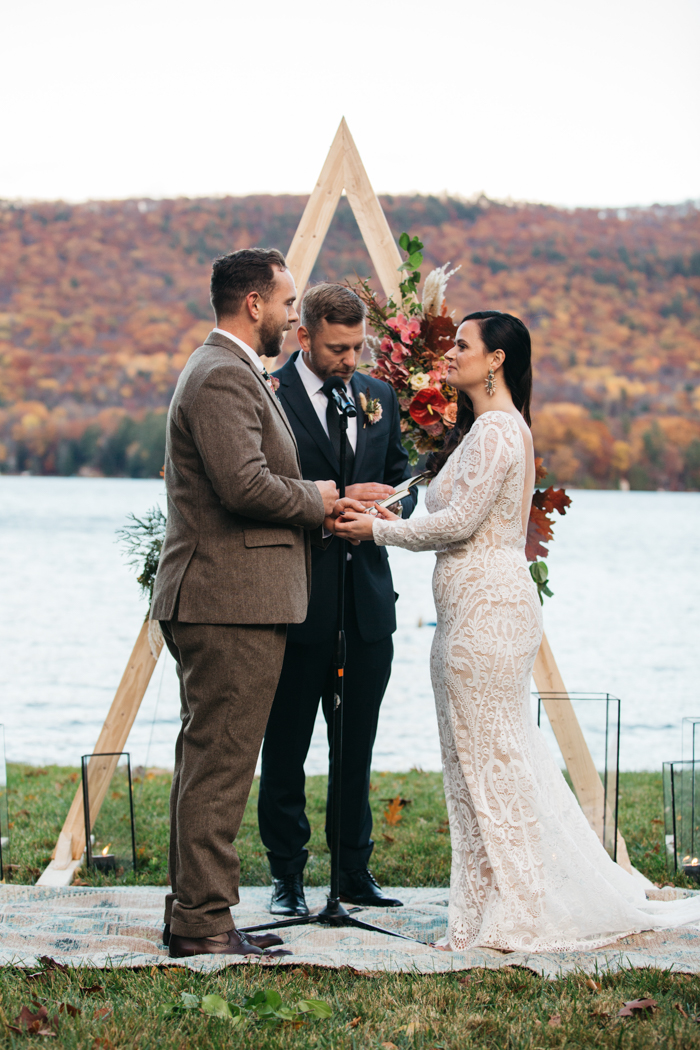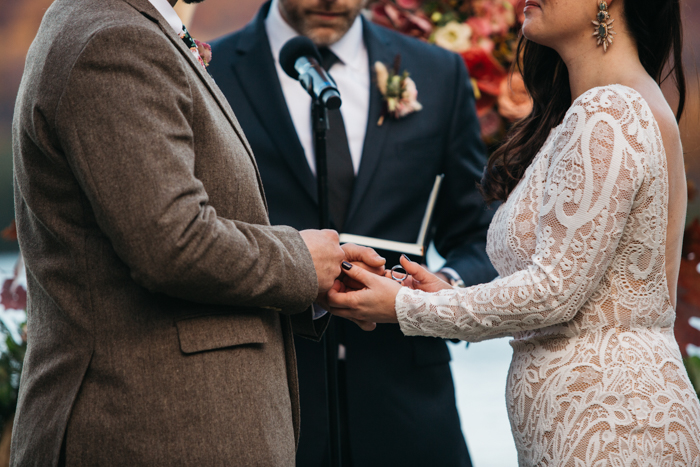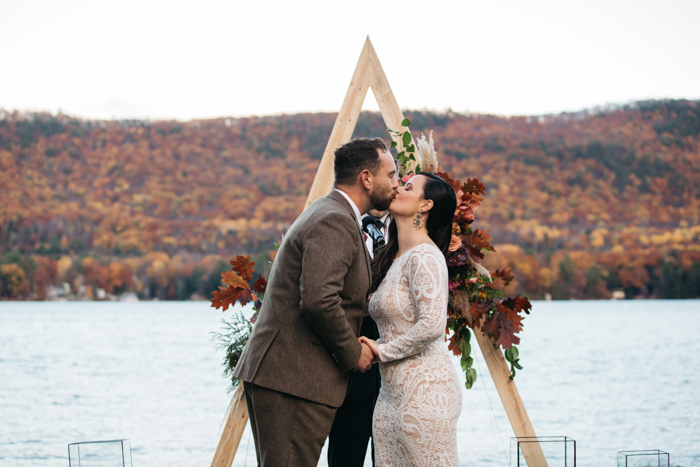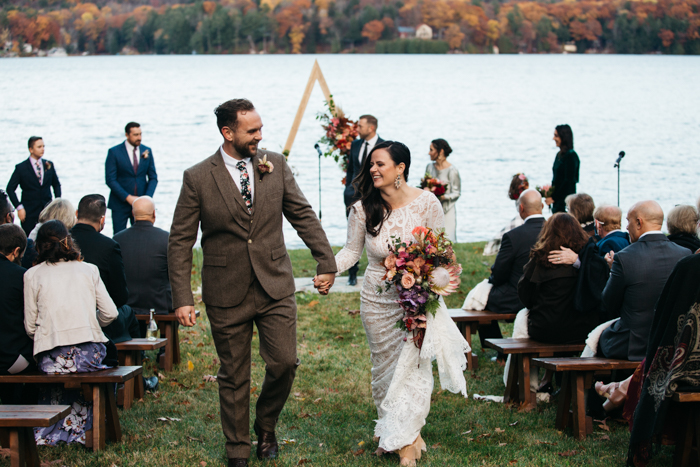 Beautifully Memorable Moments With Katie's Son
Aside from exchanging our own personal vows, the most memorable and beautiful moment was Katie's preteen son, Cole, and her brother playing guitar and bass for the guests before and during the wedding ceremony. Carson and I wanted Cole to be involved and to feel like this was a special day for us and him as well. Cole and Ben practiced for weeks leading up to the wedding and learned three songs that we requested for them to play at the ceremony. They did a beautiful job playing "Ocean Eyes" by Billie Eilish, "Everybody" by Mac Miller, and "D'yer Mak'er" by Led Zeppelin. Cole also stood with Carson during the ceremony and presented him with the rings. It was so special to have him be such a big part of our day.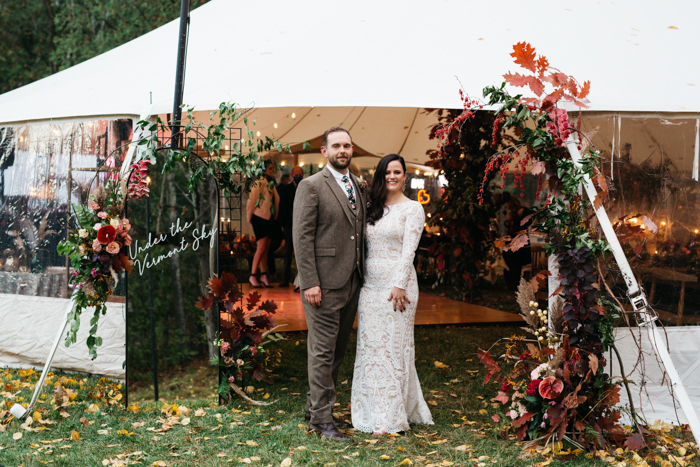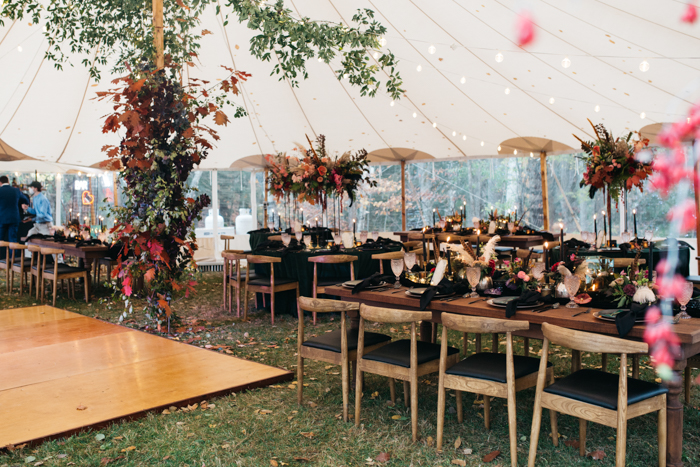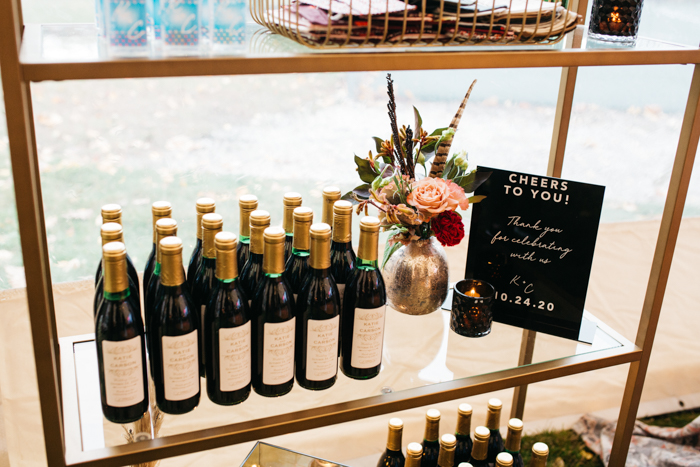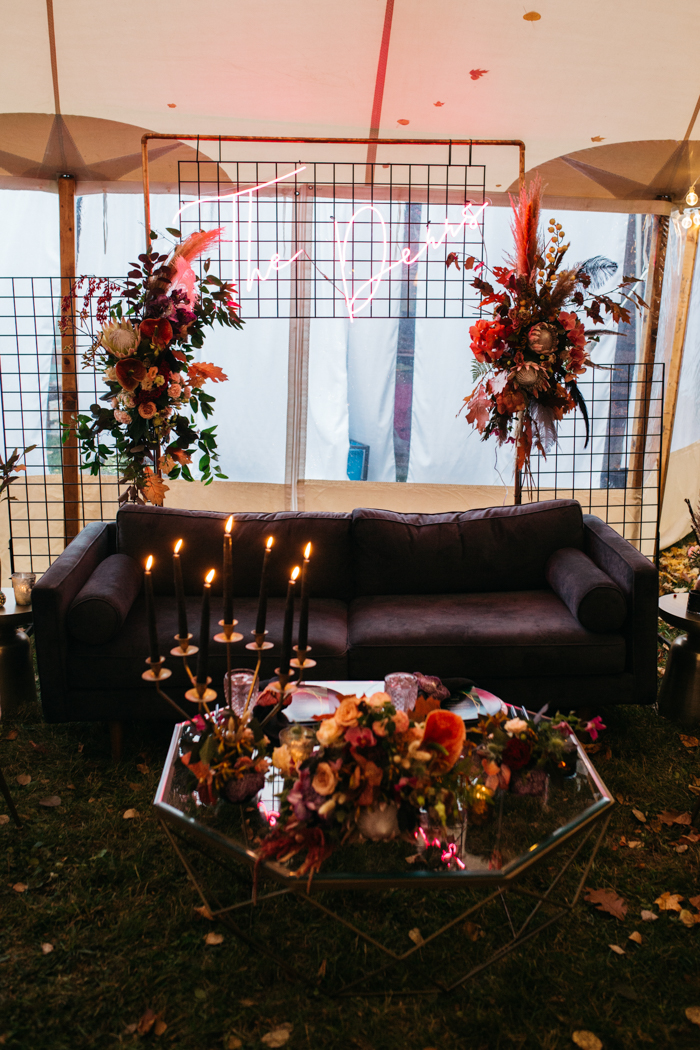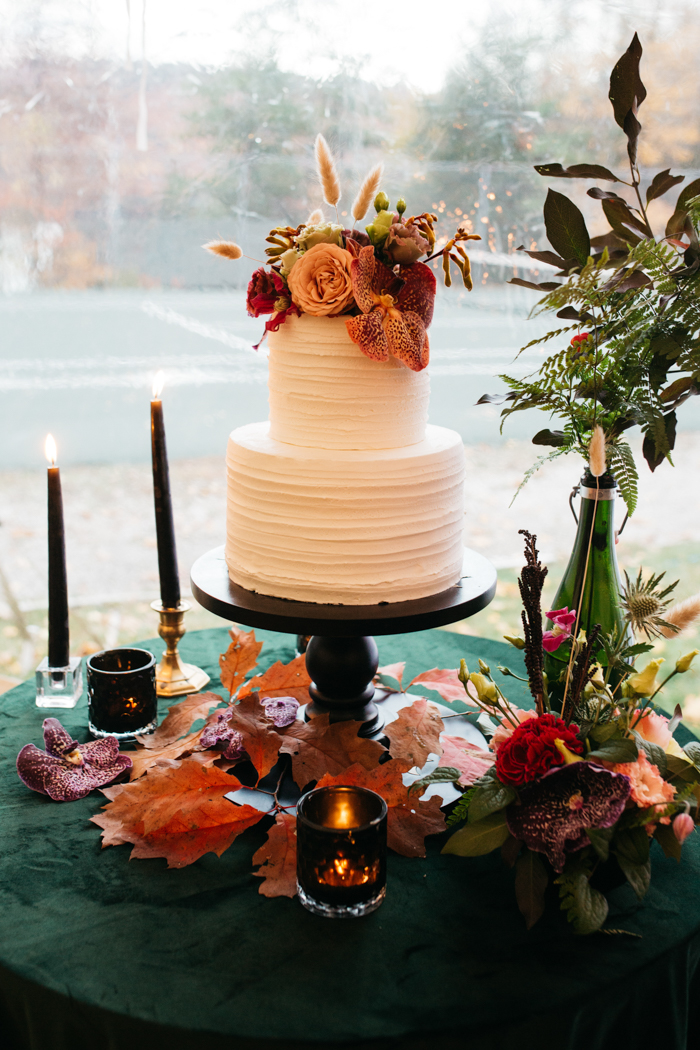 Wedding Planning Advice
The most important piece of advice we can share is to find a wedding planner and event designer that you know and like. Then put your trust in them. Let them lead you in the right direction, sit back, and enjoy the process. You'll never be able to control it all so accept that and be fluid in terms of what could come up and what could change.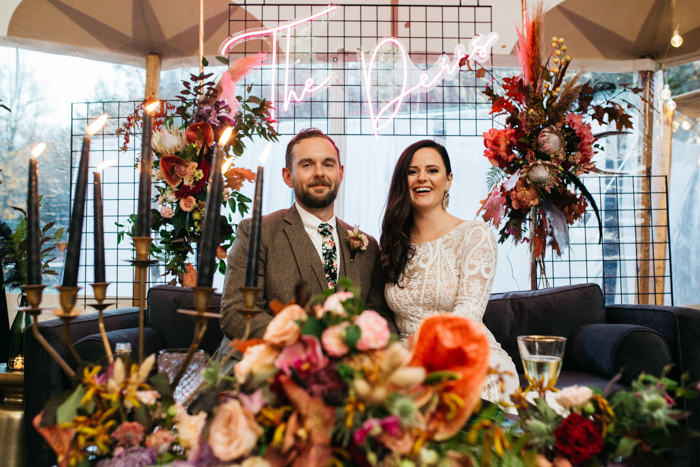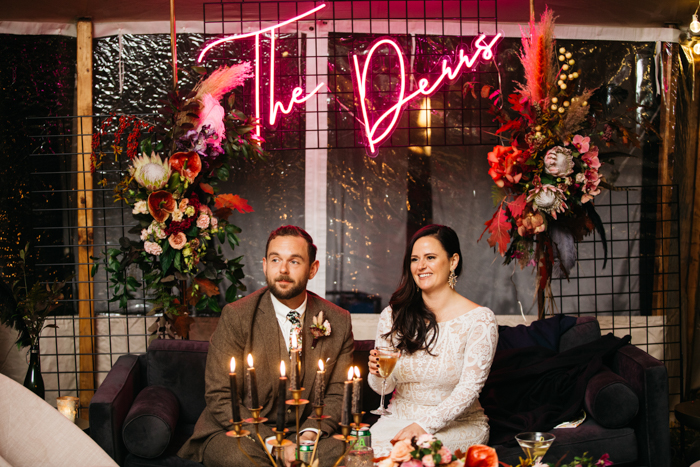 Congratulations to Katie and Carson on their gorgeous and intentional outdoor Vermont wedding! Special thanks to Peach Plum Pear Photo for sharing their day with us. If you're feeling inspired to curate your own intentional day in your property, get started with our backyard wedding guide that will walk you through everything you need to know—and some tips to set your nuptials apart.