The "Down Under the Manhattan Bridge Overpass" neighborhood in Brooklyn, also known as DUMBO, was the perfect location for Sara and Steffen's wedding! The couple splits their days between Brooklyn and Montauk, a beach town in Long Island, so it only made sense for them to pick a venue that combines classic NYC sophistication with a natural waterfront vibe. Lev Kuperman Photography captured Sara and Steffen's day with vivid detail and contagious emotion. The wedding guests took a ferry over to The River Cafe to witness Sara and Steffen tie the knot in an emotional Humanist ceremony, then dined and danced under the twinkling lights of the Big Apple skyline.
The Couple:
Sara and Steffen
The Wedding:
The River Cafe, Brooklyn, New York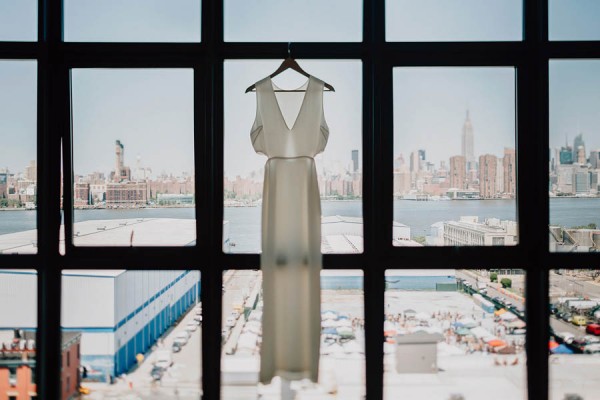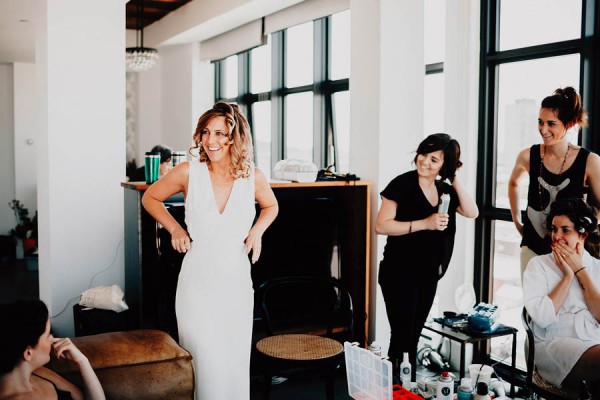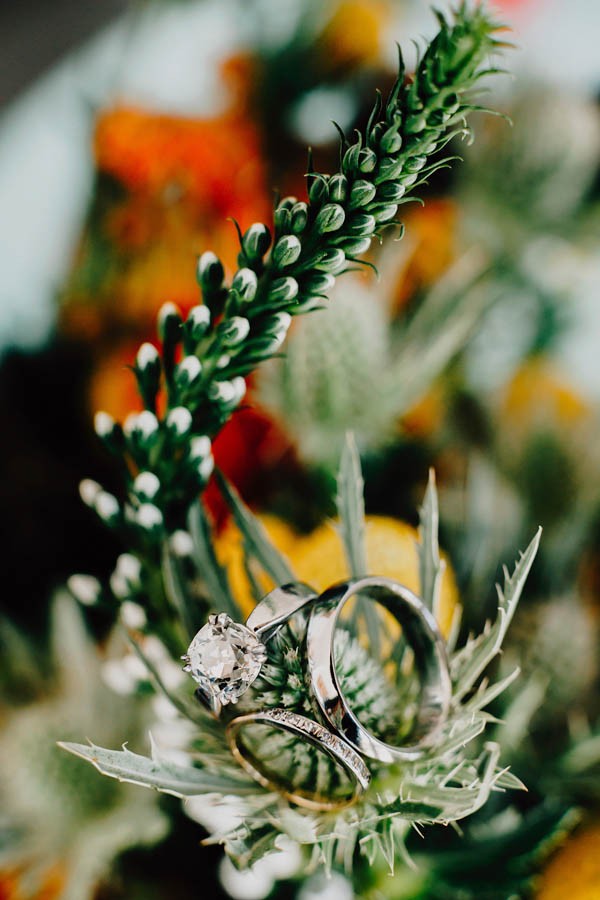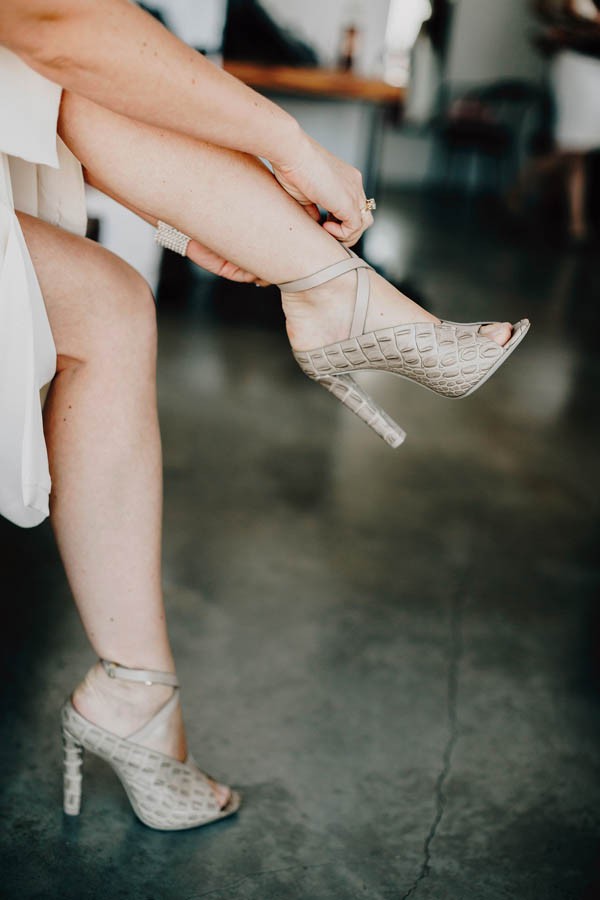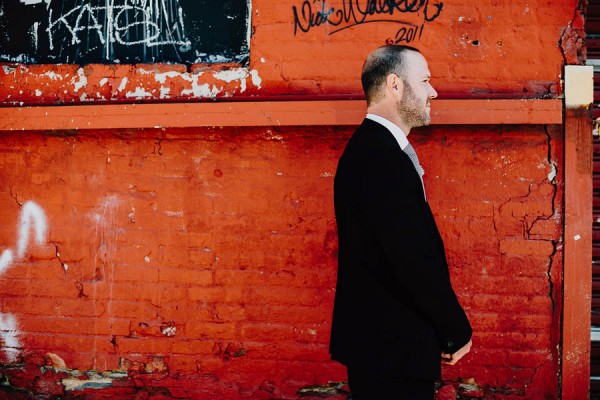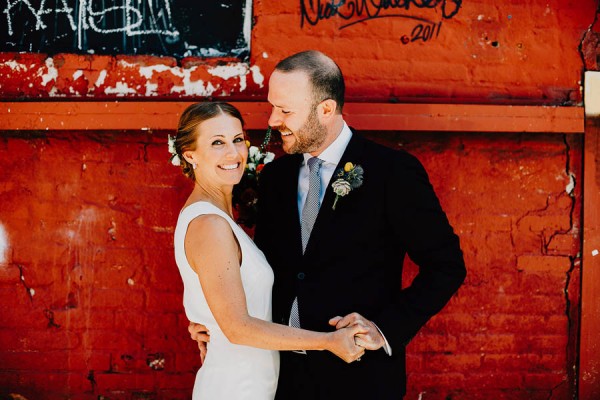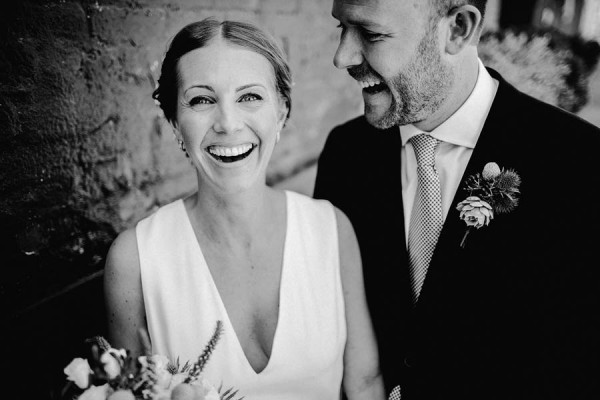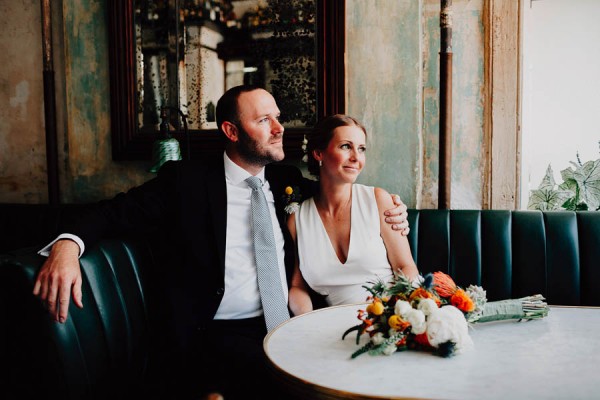 At the time of our wedding, one of Steffen's many jobs was as a cocktail bartender at Hotel Delmano in Brooklyn. The space is historic, beautiful and has a tremendous amount of character. The owners were kind enough to allow us to shoot a good amount of our pre-wedding shots inside the bar – these are my favorites for many reasons as the setting & color pallet is stunning and the place itself means so much to us and will always be the source of great memories in our early relationship. I love the shots of the two of us standing outside the front entrance.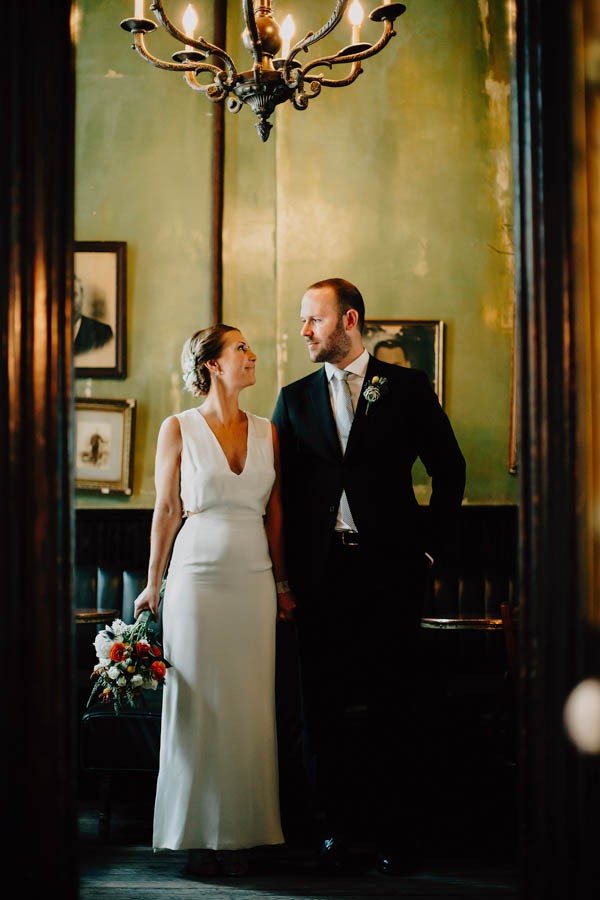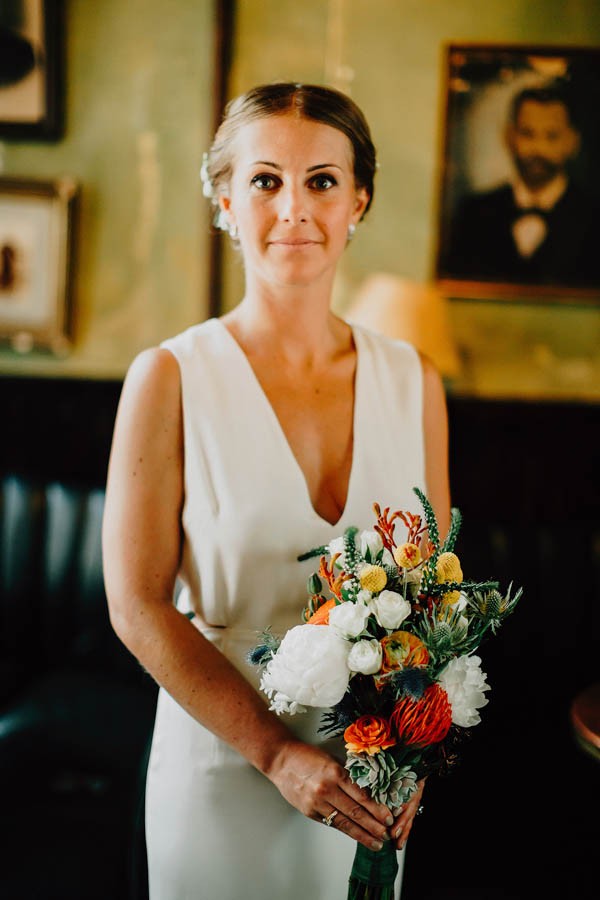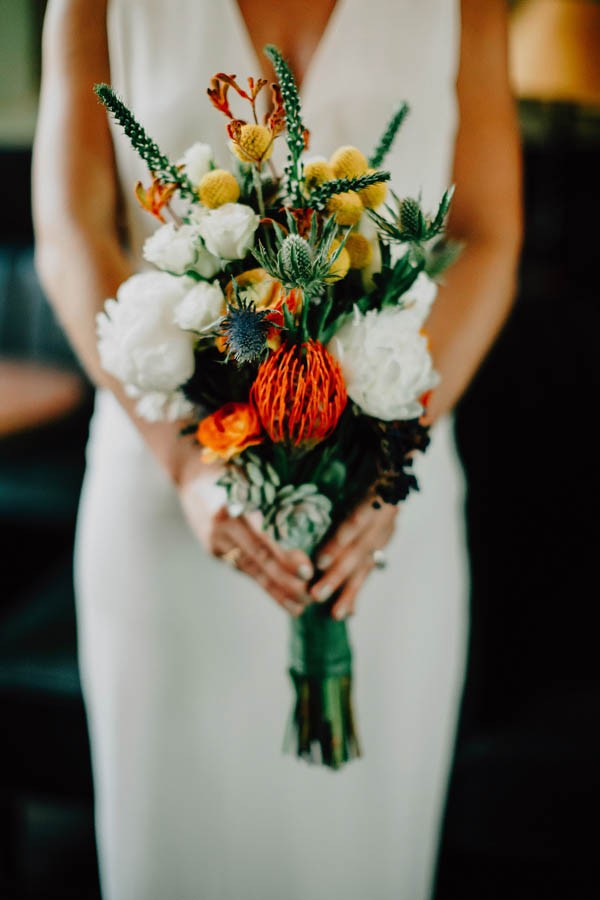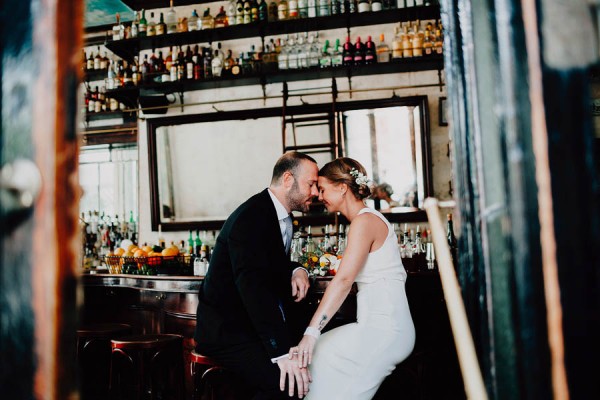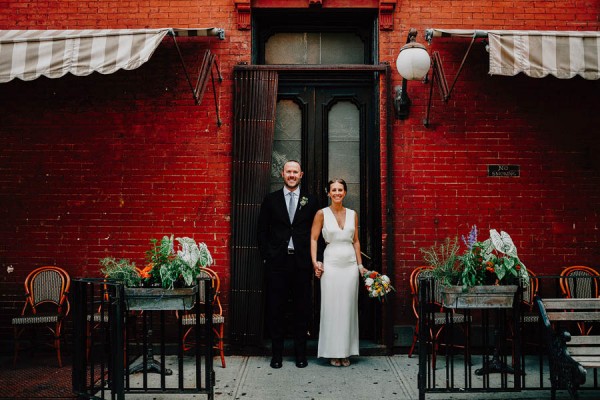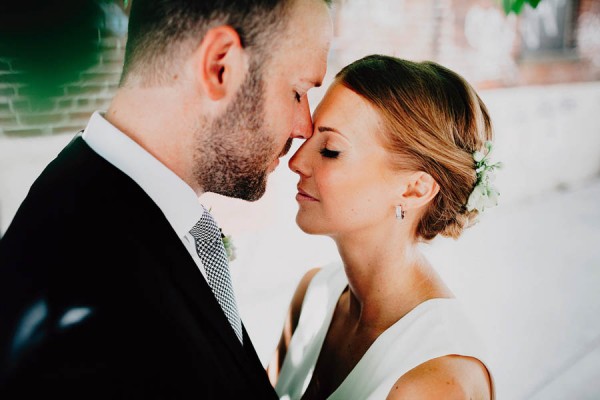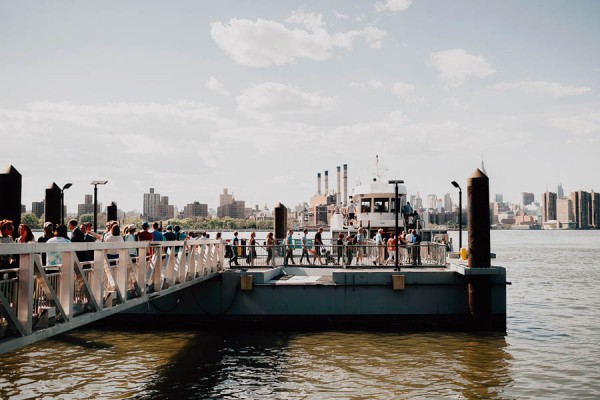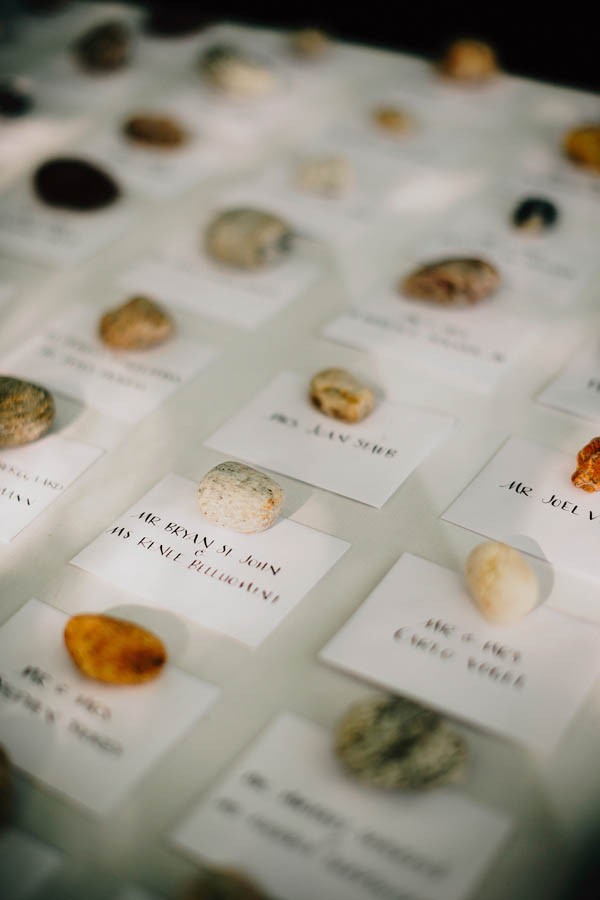 We planned every single of our wedding, so it was completely a personal & unique reflection of our love and relationship from start to finish. This was extremely important to us!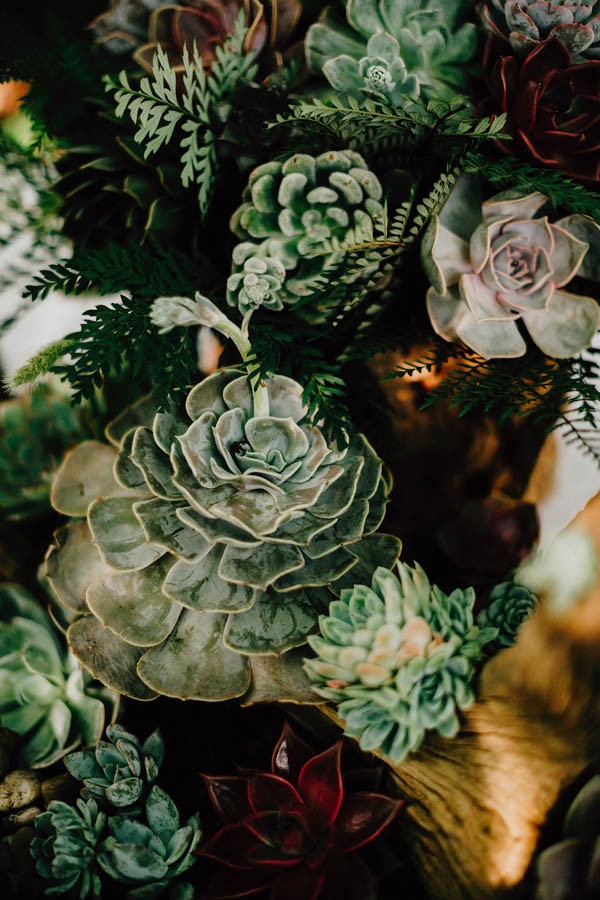 Our location & venue (the River Café in DUMBO) provided the city element. Our hand-written ceremony, attire, flowers and small details incorporated the more natural elements – succulents, sand, driftwood and rocks hand-picked from our favorite beach in Montauk.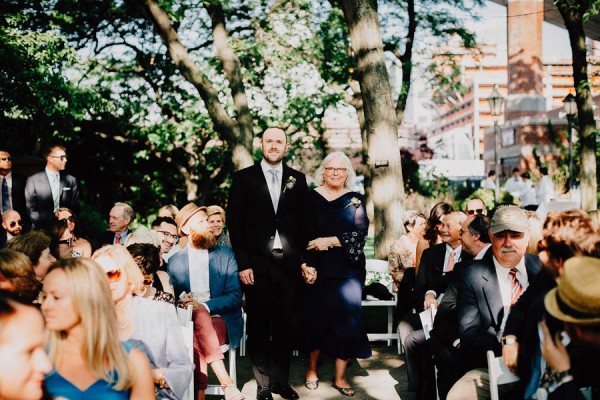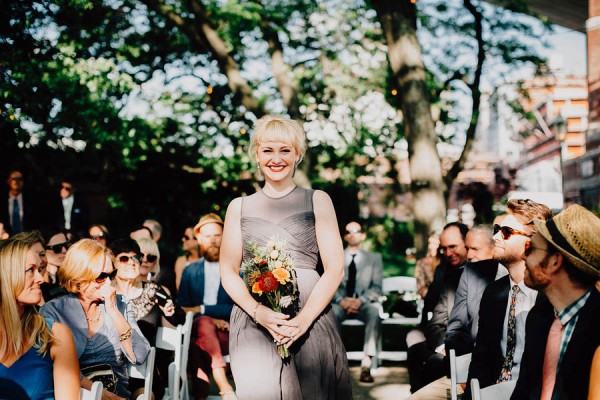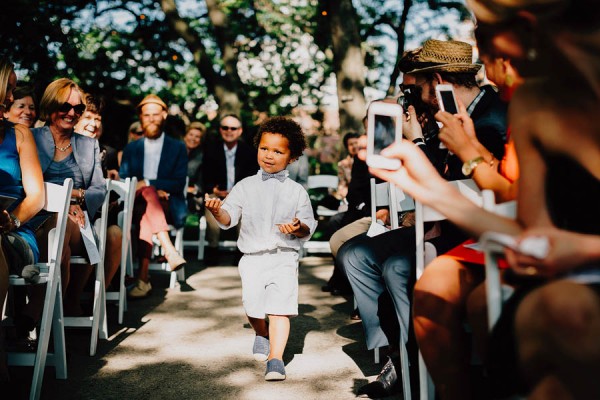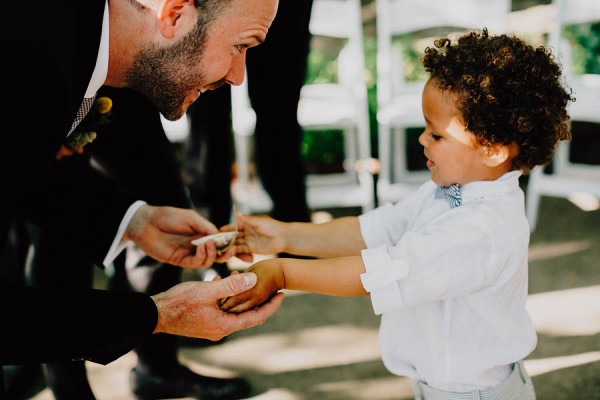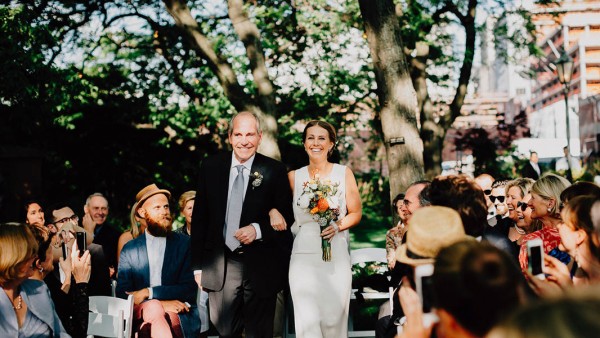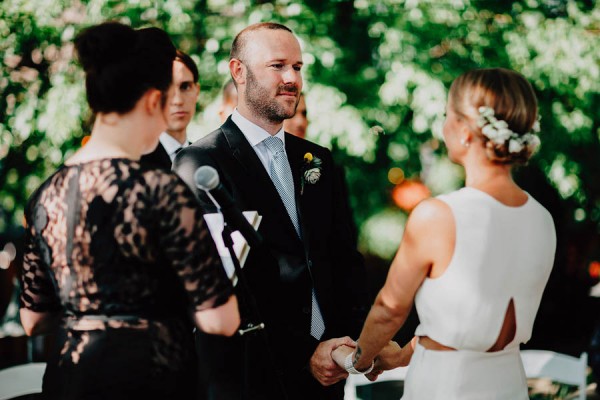 The CEREMONY was our most memorable moment. Our best friend, Louise Storey married us in a Humanist Ceremony. Louise and the two of us collaborated to write the entire ceremony which incorporated a moving letter from Steffen's late father, answers to secret love questions that were unveiled on our wedding day and personally written vows. Louise put a voice to our hearts, values, told our story and what matters the most to both of us in life.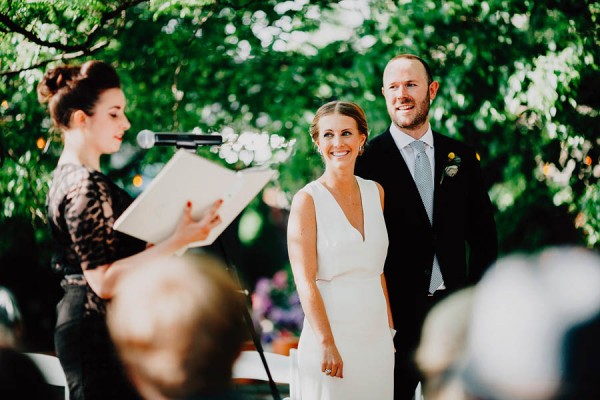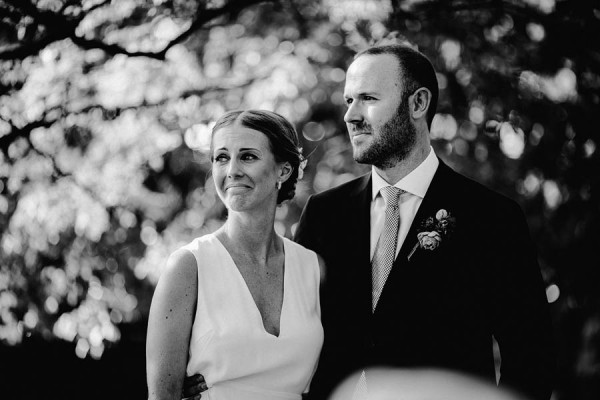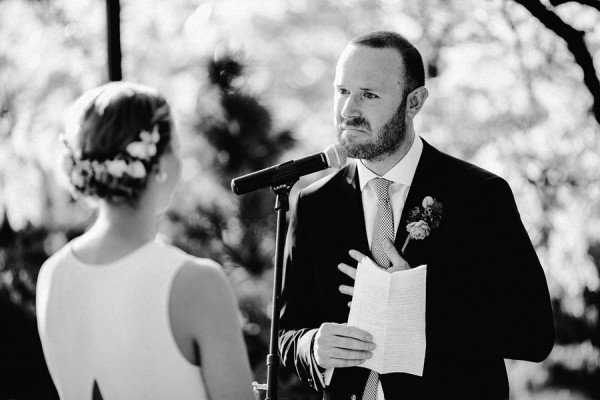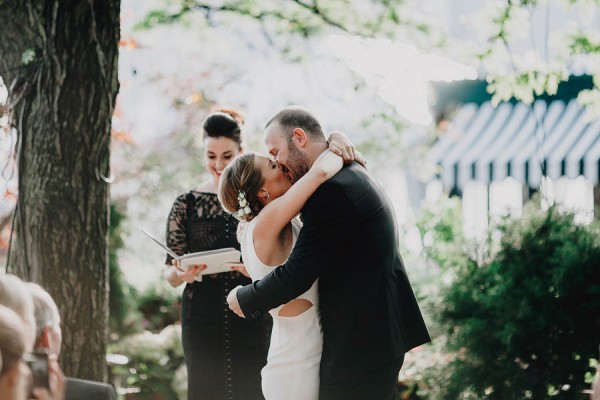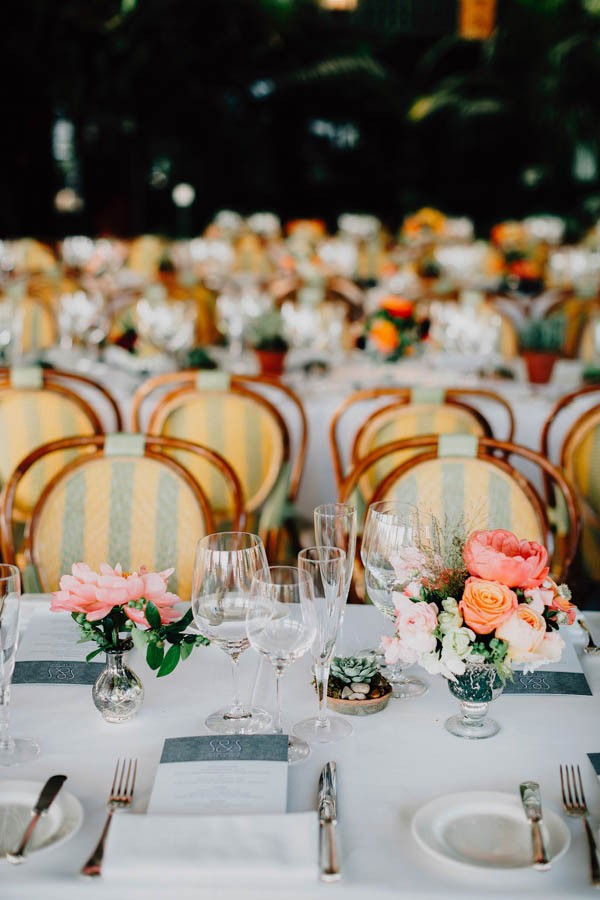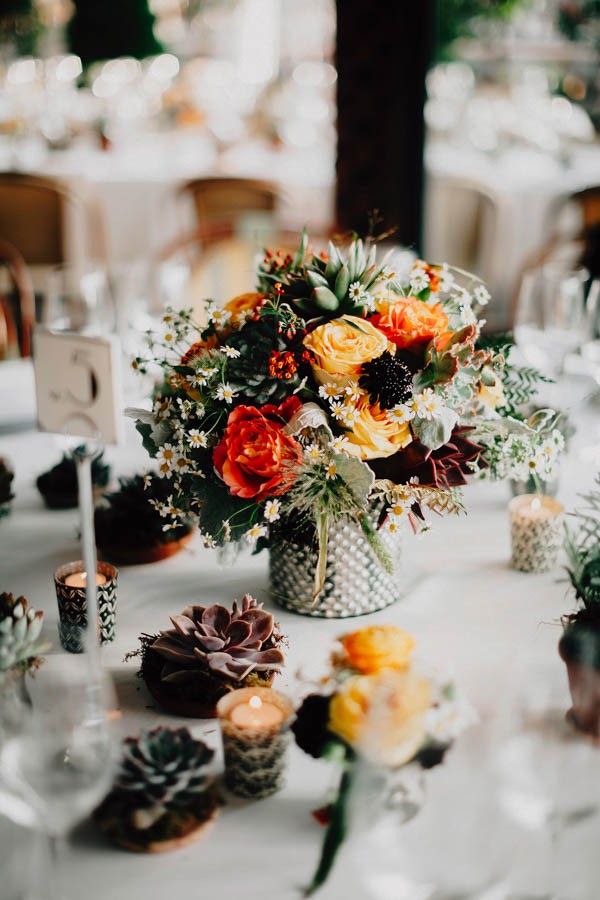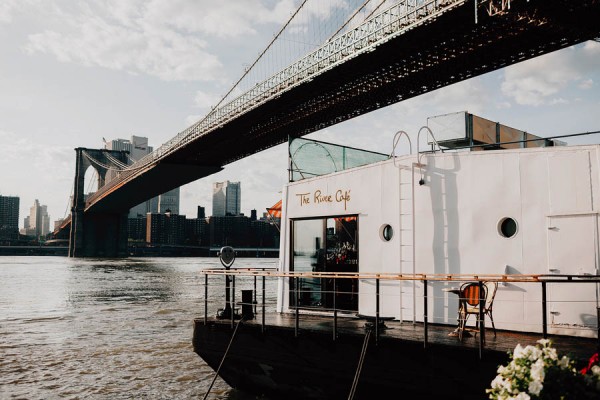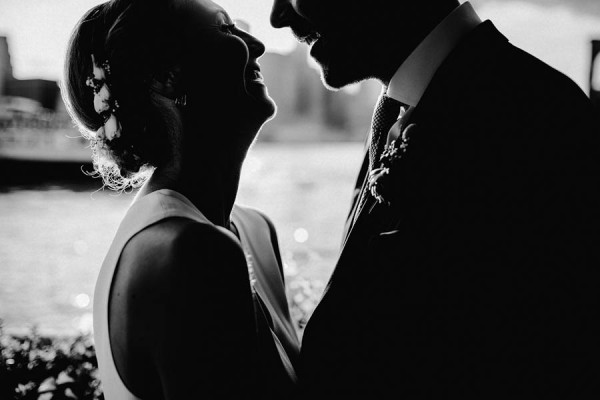 Processional Song: Re:Stacks by Bon Iver
Recessional Song: Fly Me to the Moon by Frank Sinatra
First Dance: Heavenfaced by The National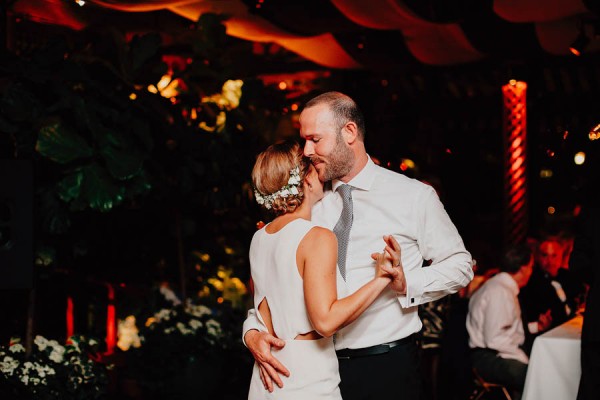 Congratulations to Sara and Steffen, and a big thanks to Lev Kuperman Photography for taking these amazing photos of their wedding! Want more Brooklyn waterfront wedding inspo? Take a look at this Traditional Jewish Wedding in Brooklyn!