If you ask us, Marilyn said it best when she proclaimed that diamonds are a girl's best friend. We couldn't agree more! Fine estate jewelry company EraGem specializes in antique and vintage engagement rings, and we couldn't help but choose a few of our favorites from their incredible collection. Any girl would be lucky to have one of these beauties sparkling on her finger, and EraGem's captivating collection is the perfect choice to find your dream engagement ring!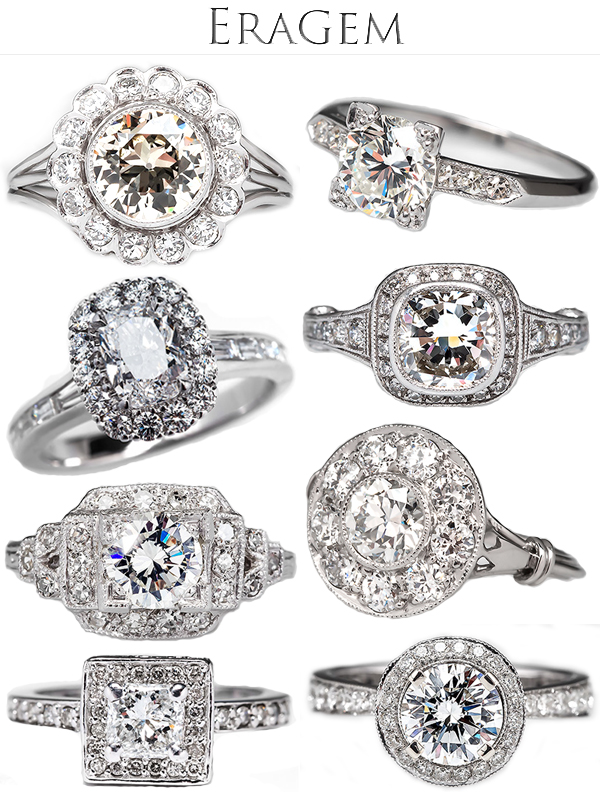 Photo credits:
Antique Halo Engagement Ring
Vintage Diamond Engagement Ring
Cushion Cut Diamond Halo Engagement Ring
Cushion Diamond Halo Engagement Ring
1950's Diamond Vintage Engagement Ring
Art Deco Diamond Engagement Ring
Square Diamond Halo Engagement Ring
Diamond Halo Engagement Ring
Dreaming of a unique and stand-out engagement ring? Check out these fantastic engagement rings with a pop of personality!