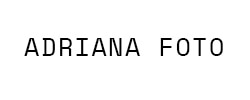 Best Wedding Photographers in Riviera Maya, Mexico
Adriana Foto
8 REVIEWS
About
MEMBER SINCE 2020
I am a passionate photographer who has been taking wedding pictures for the last six years, wife to a handsome man, cat lover and a mountain biker.
What I look and take care of during a wedding is details, which basically means everything. I love being able to capture all of the things a bride and a groom can't see because they are enjoying one of their most wonderful days of their lifes. Hope to meet you soon.
Why couples love Adriana Foto
mariana m.
State family country house
Reviewed on Dec 07, 2021
Súper buen trato, la sesión fluyó demasiado padre! Adriana tiene ideas súper originales y la verdad es que las fotos que toma son cautivantes!
emilia g.
Club Industrial
Reviewed on Sep 23, 2021
Me encantaron todas las fotos, nadie lo habría hecho mejor que ella! Es una artista. Mi familia y yo notamos que lo hizo con mucho cariño y detalle.
Javier L.
stock&woods
Reviewed on Jul 02, 2021
My wife and I were so fortunate when Adriana told us she has the date available to be the photographer and part of our wedding. She is a great to work with. Adriana was energetic, engaging and is an extremely personable girl with an artistic eye that...&nbsp &nbsp Read More
Ana Carolina M.
Monterrey, N.L.
Reviewed on Jul 01, 2021
Adriana accompanied us throughout all our engagement until our wedding day and she was amazing; from the way she makes you feel comfortable and special in front of the camera to the unique photos we received of all of our events. She is kind, honest ...&nbsp &nbsp Read More
Ana Lucia C.
Monterrey
Reviewed on Dec 15, 2020
I've known Adriana's work for a while now...I think I was more excited about having her take my pictures than the actual wedding and she lived up to my expectation. She is the most creative and passionate person I know, she is great at details and at...&nbsp &nbsp Read More
&nbsp + See More Reviews
Request Information
Thank you for your submission. We will be in touch soon!
X

Email Sent.