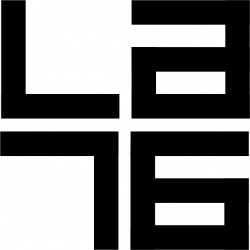 Best Wedding Photographers in Cabo San Lucas, Mexico
LA76 Photography
About
MEMBER SINCE 2022
¡Hola!
We are Romana and Mariano. Friends sometimes call us Romano or Mariana, and it makes us smile every time.
They say, the opposites attract, and we love to think that they attract as well as complement. He is tall and dark, and I am white and short. He has short curly hair, and mine is long and straight. He is Mexican, I am Slovenian. Like many love stories begin, we met at a bar at a birthday celebration in Slovenia, and have been living happily and celebrating life and love in Mexico since 2007.
Mariano's love of architecture and my background as a travel magazine editor and photographer result in whimsical photographs full of wanderlust, light, colors, landscapes, lines and shapes - and most of all, a story behind it all. We love Mexico, Slovenia, Japan, and every place in between. We love traveling, exploring places, doing architecture and museum tours, we love traditions, cultures, and rituals. Donkeys, puppies, and whales are my favorite things in Baja. While Mariano loves the ocean, arid landscapes, and sustainable architecture. We enjoy "vinyl Sundays" and long Sunday mornings that last until late afternoon. Reading books, planning where will our travels take us next. We love getting lost and discovering hidden little places and nooks which ultimately make (y)our favorite photographs (and experiences!). People tell us our style is somewhere between poetry, architecture, and the eternal celebration of love and life.
We appreciate you showing the interest in having us be part of your wedding, event, or any other celebration. We don't take your investment for granted. After all, you'll finish eating the tacos and drinking the margaritas (as well as champagne), and the flowers will dry off. Only your photographs will live on to tell your story, and our aim is that it is being told and seen for generations to come!
We would be honored to be part of your love story!
Why couples love LA76 Photography
Request Information
Thank you for your submission. We will be in touch soon!
X

Email Sent.