Teri B Photography
Best Wedding Photographers in Los Angeles and Northern California
About
Fond of billowy clouds, dresses that twirl and heaping bowls of noodles. I came to LA in the pursuit of acting and stumbled upon shooting weddings. I am an artist by nature which has always allowed me to better see, create and capture stories in my photography.
Travel has been an integral part of my life and upbringing. We lived modestly but seeing the world made me feel rich. Enter photography. I always wanted to capture the essence of the places I visited. I would go home, print and plaster photos to my walls. I would keep photos tucked away in books and spend hours making collages and scrapbooks. These tangible memories were daily sources of wonder, joy, and inspiration.
When it comes to your Wedding day, there will never be a day quite like this day. Your friends and family will be together for the first, and maybe only, time ever. All your hard work in planning will come to fruition. You will shine brightly. This will be the day of celebrating, laughter, gratitude and love that you will carry with you for years to come. This day starts a whole new chapter. These moments will stay with you, they will become your legacy.
Much like my travel photos, these photos will not just be your physical proof that it all happened. My goal is that you are to remember how it all felt.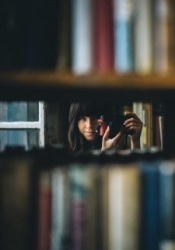 Request Information
Thank you for your submission. We will be in touch soon!
X

Email Sent.