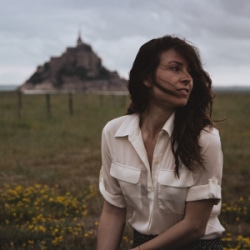 Best Wedding Photographers in Los Angeles and Northern California
Teri B Photography
7 REVIEWS
About
MEMBER SINCE 2019
Fond of billowy clouds, dresses that twirl and heaping bowls of noodles. I came to LA in the pursuit of acting and stumbled upon shooting weddings. I am an artist by nature which has always allowed me to better see, create and capture stories in my photography. 
Travel has been an integral part of my life and upbringing. We lived modestly but seeing the world made me feel rich. Enter photography. I always wanted to capture the essence of the places I visited. I would go home, print and plaster photos to my walls. I would keep photos tucked away in books and spend hours making collages and scrapbooks. These tangible memories were daily sources of wonder, joy, and inspiration.
When it comes to your Wedding day, there will never be a day quite like this day. Your friends and family will be together for the first, and maybe only, time ever. All your hard work in planning will come to fruition. You will shine brightly. This will be the day of celebrating, laughter, gratitude and love that you will carry with you for years to come. This day starts a whole new chapter. These moments will stay with you, they will become your legacy.
Much like my travel photos, these photos will not just be your physical proof that it all happened. My goal is that you are to remember how it all felt.
Why couples love Teri B Photography
Andrea R.
Madison, WI
Reviewed on Aug 11, 2020
Having Teri as my wedding photographer has been a dream for a while, and she did not disappoint. She was the first "vendor" I reached out to after we got engaged! Going from a 250 guest wedding, to a micro-wedding, we had Teri's support through it al...&nbsp &nbsp Read More
Jamie H.
The 1909
Reviewed on May 06, 2020
We planned our wedding remotely from NYC, so I had to rely on phone calls and emails when picking vendors. I loved Teri's previous work and reached out. Teri was very easy to communicate with and it was clear from just a phone call that she was the p...&nbsp &nbsp Read More
Maggie D.
The 1909
Reviewed on May 05, 2020
I knew that I wanted a photographer to shoot my wedding. Not a company. I wanted to know exactly who would be behind the camera and to trust that he/she would shoot us in a way that told the story of our day. From the sacred, to the quiet, from te...&nbsp &nbsp Read More
Anjali S.
Brazilian Room, Berkeley
Reviewed on May 03, 2020
We came across Teri's work while looking at the pictures of our selected venue and we instantly fell in love with her style and artistry. From the get-go we felt very comfortable with her approach and her ideas/take on our upcoming nuptials. She wo...&nbsp &nbsp Read More
Michelle W.
Berkeley, CA
Reviewed on Apr 28, 2020
Working with Teri for our wedding was amazing! We were so happy with both the photos from the engagement shoot and our wedding album. We were super nervous about being in front of the camera, but she made us feel at ease with everything. She was extr...&nbsp &nbsp Read More
&nbsp

+ See More Reviews
Request Information
Thank you for your submission. We will be in touch soon!
X

Email Sent.