CHOICE AWARDS 2020 NOMINATIONS
Nominations are now closed. Stay tuned! Voting opens October 14th at 12 pm CST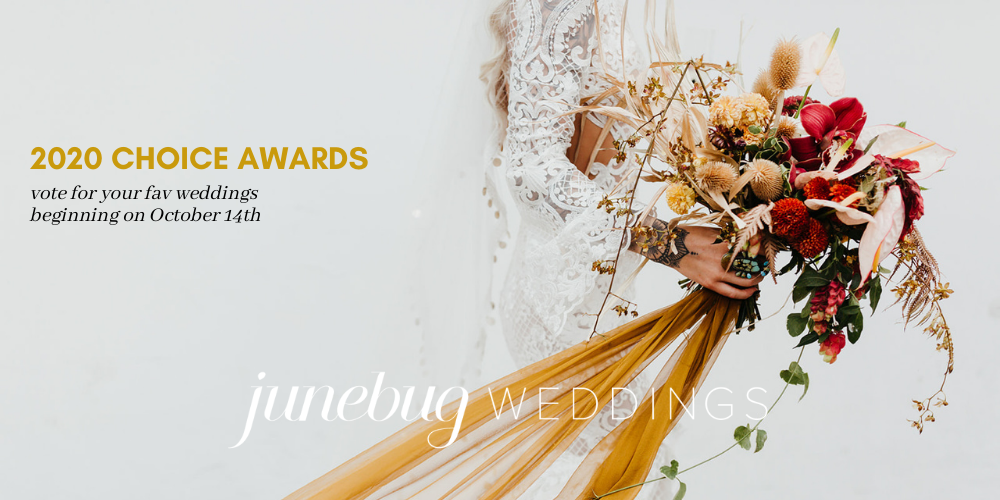 Nominations are now closed. Stay tuned! Voting opens on October 14th at 12 pm CST.
---
What is Choice Awards?
Each year the team at Junebug Weddings accepts nominations for the best in weddings. We accept nominations for the following categories: wedding, elopement, video, moment, floral design, and wedding fashion. 5 nominations from each category are chosen by our team. During the voting period, the public is able to vote for their favorite nomination in each category once a day. At the end of the voting period, the nominations with the most votes are selected as winners. Please read
this blog post
to learn more!