After an intimate courthouse elopement, Alexis and Zach dressed up in their finest wedding attire and headed to Dead Horse Point state park for a truly spectacular post-wedding photo shoot! The view of the canyon alone was enough to make our jaws drop. Then there was the bride's exquisite Hayley Paige gown and free-form bouquet by The Potted Pansy that made our hearts skip a beat with excitement! There are few things more epically romantic than a couple in elegant wedding attire set against a rugged landscape, which is why we can't get enough of these gorgeous photos captured by Eden Strader Photography!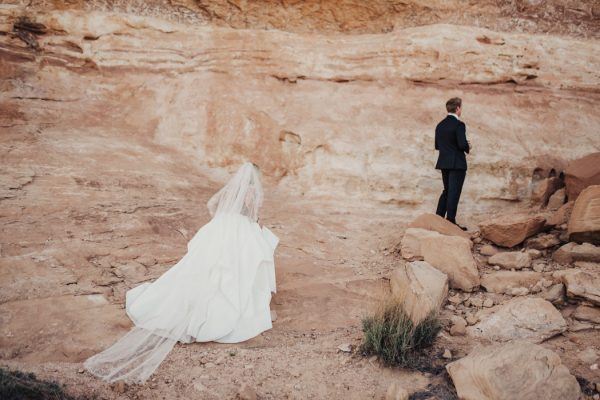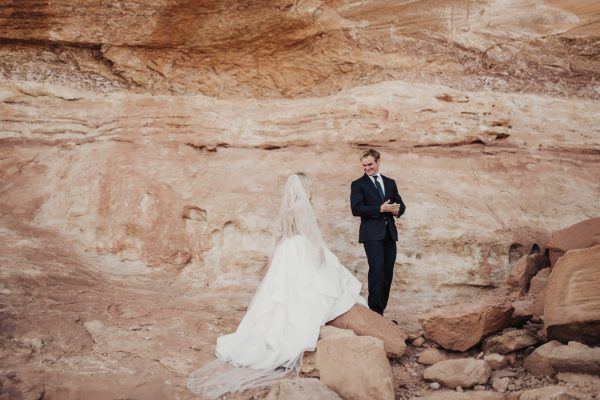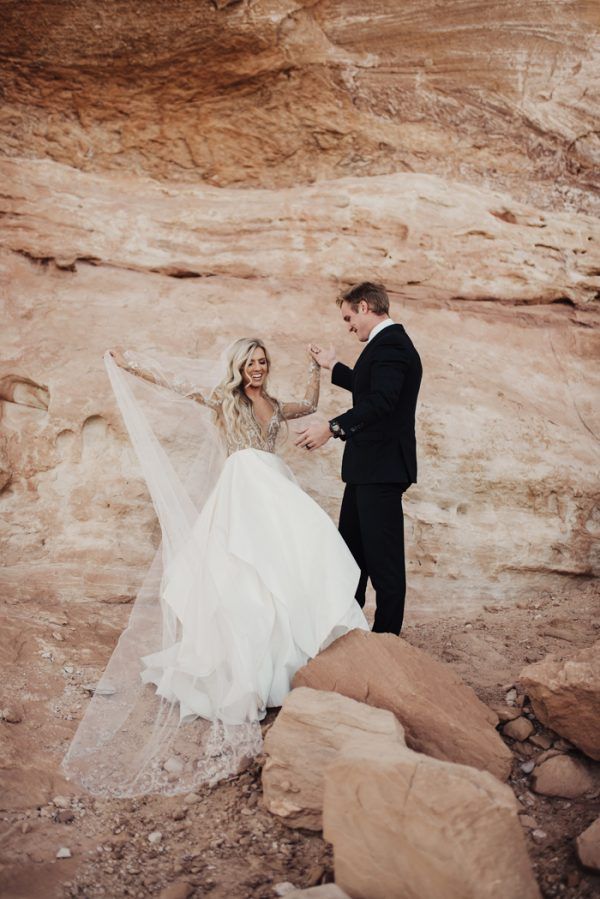 From the bride: "Being in a long distance relationship really brings to light what truly matters, especially when planning a wedding. We eloped, with our parents by our sides at the courthouse. My husband and I are firm believers in spending our time and money on experiences instead of things, which is why we dressed our best and met Eden for our wedding photos at Dead Horse Point. The view alone was extraordinary, but having the awesome pictures to remember it all is priceless. In a time when big weddings are the latest trend, we opted for something more intimate and couldn't be happier."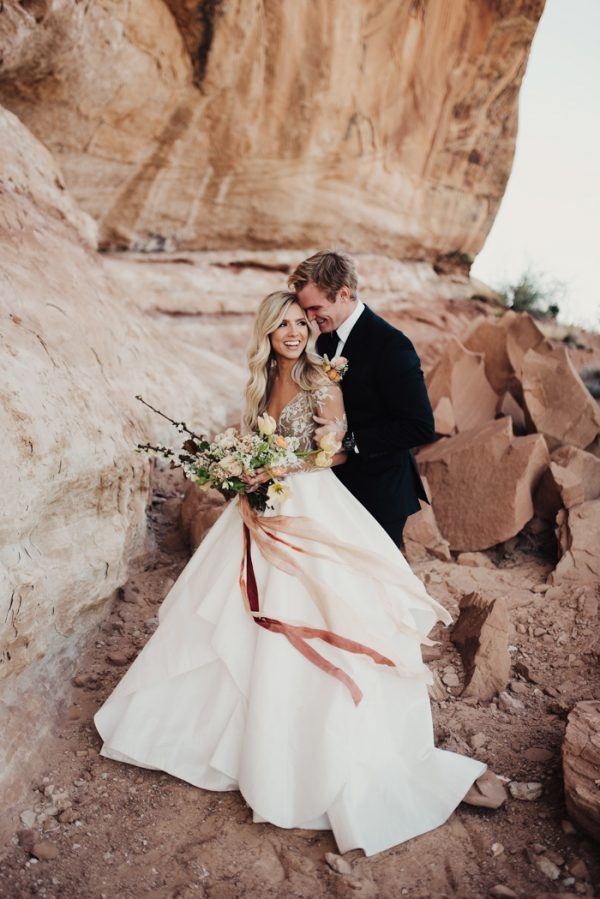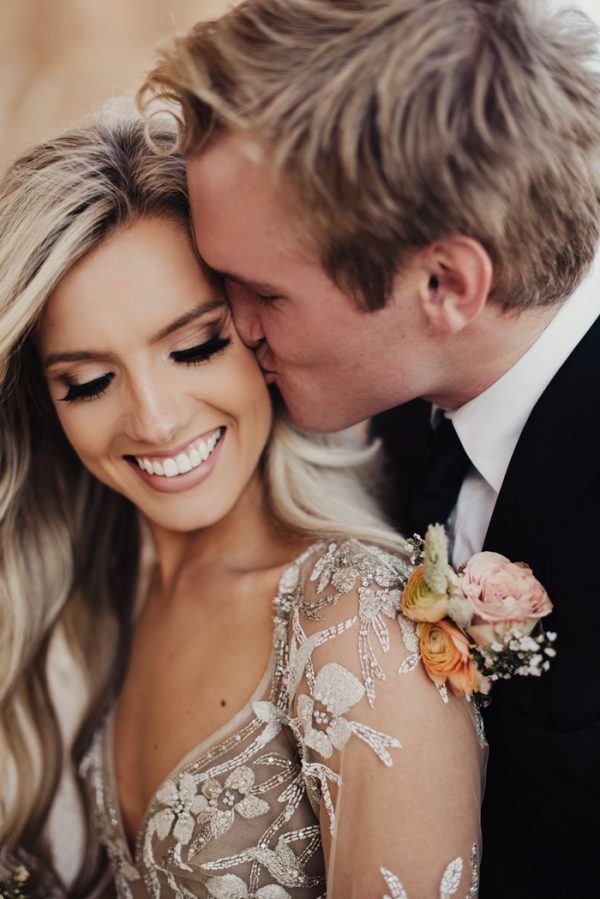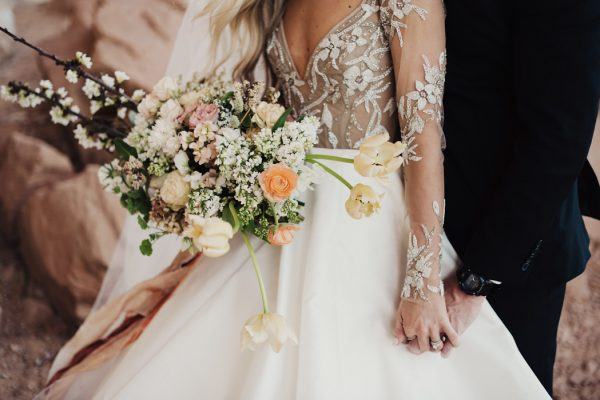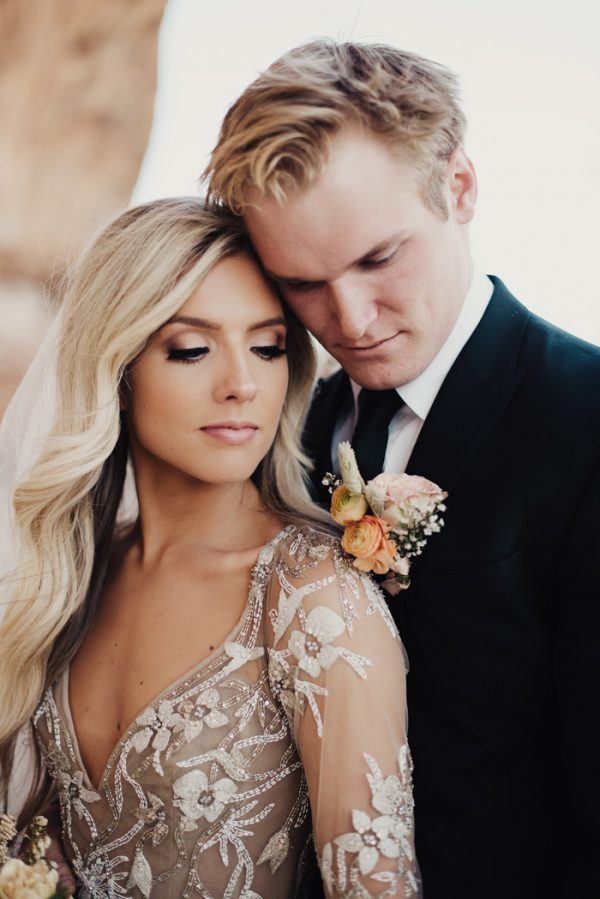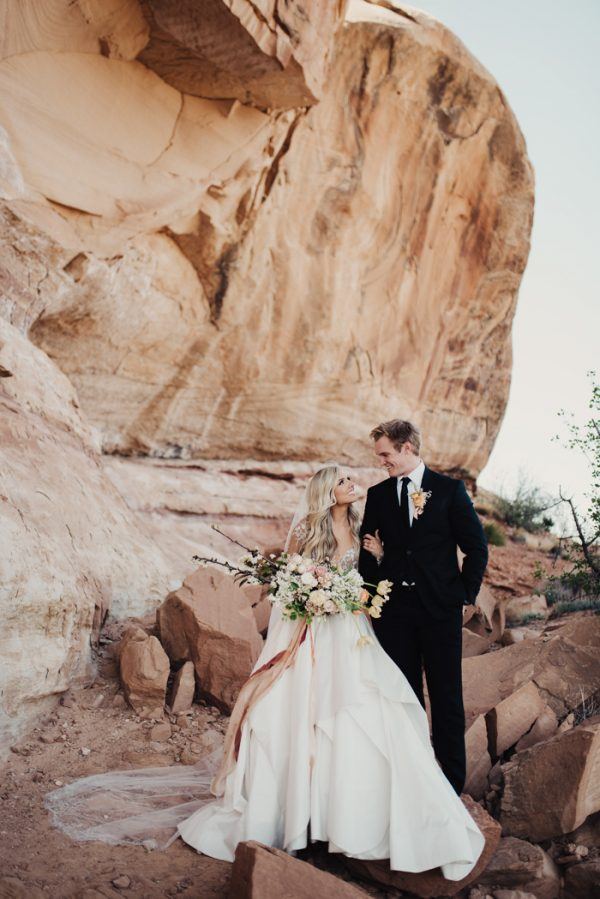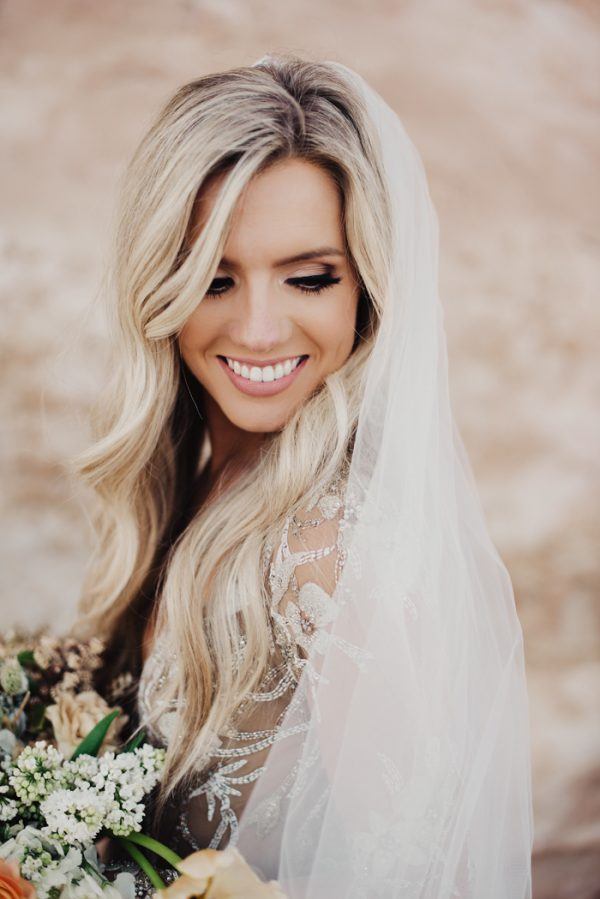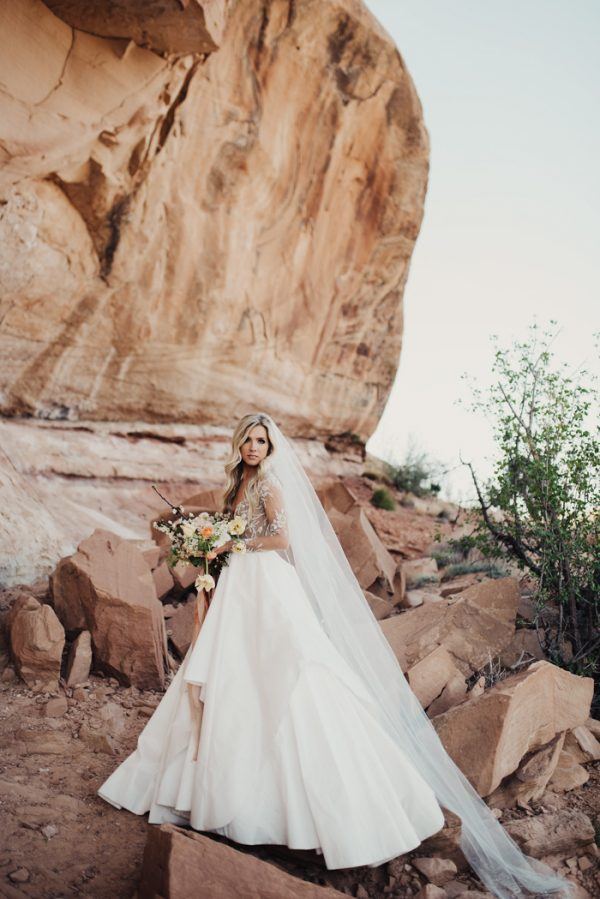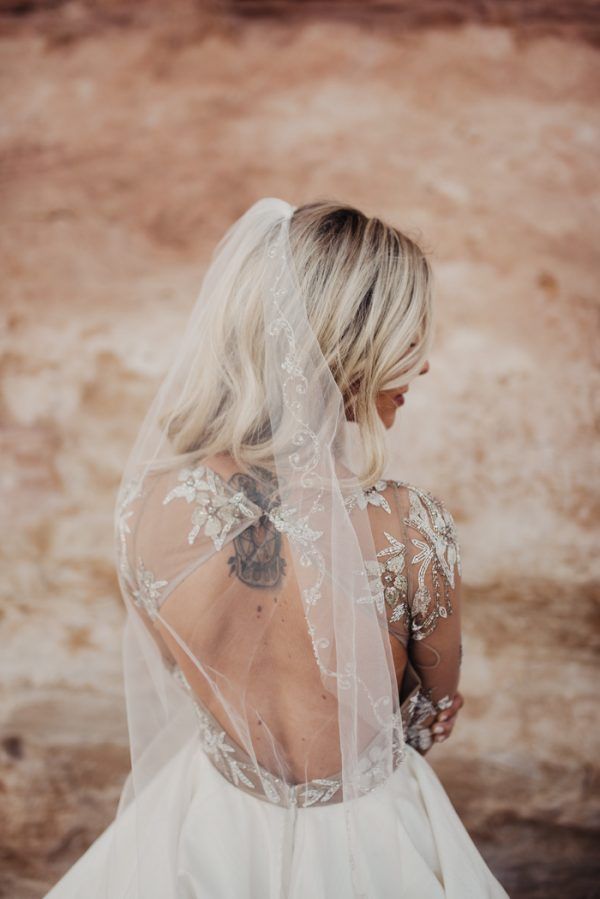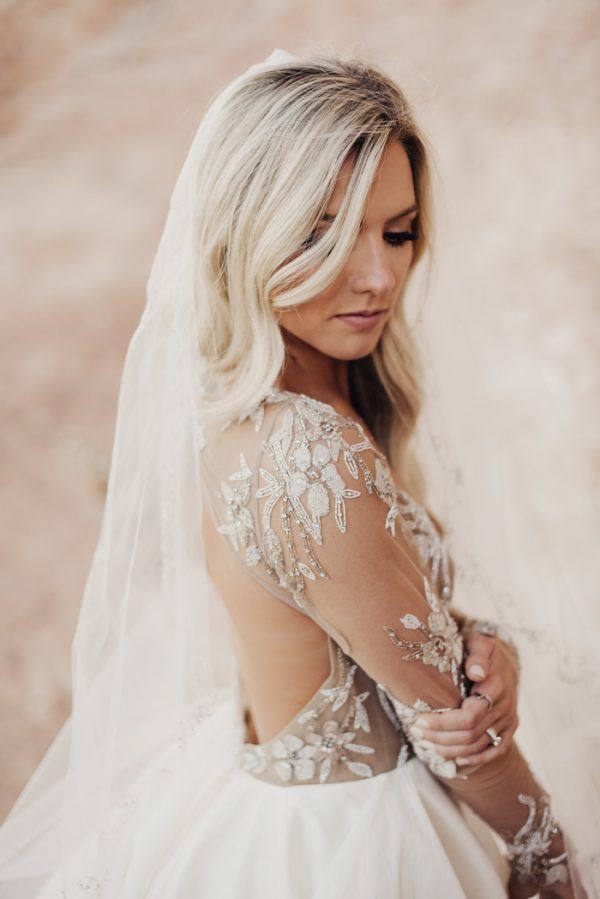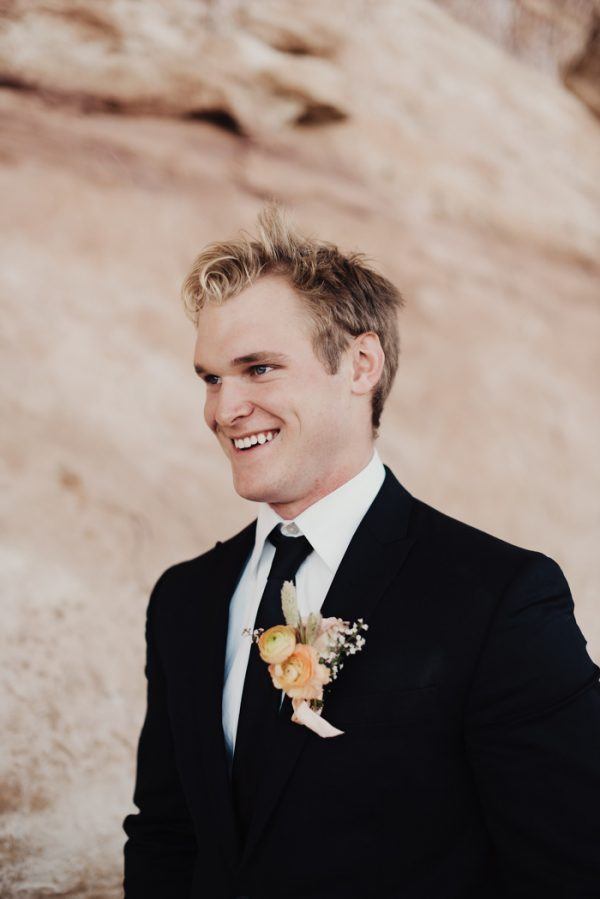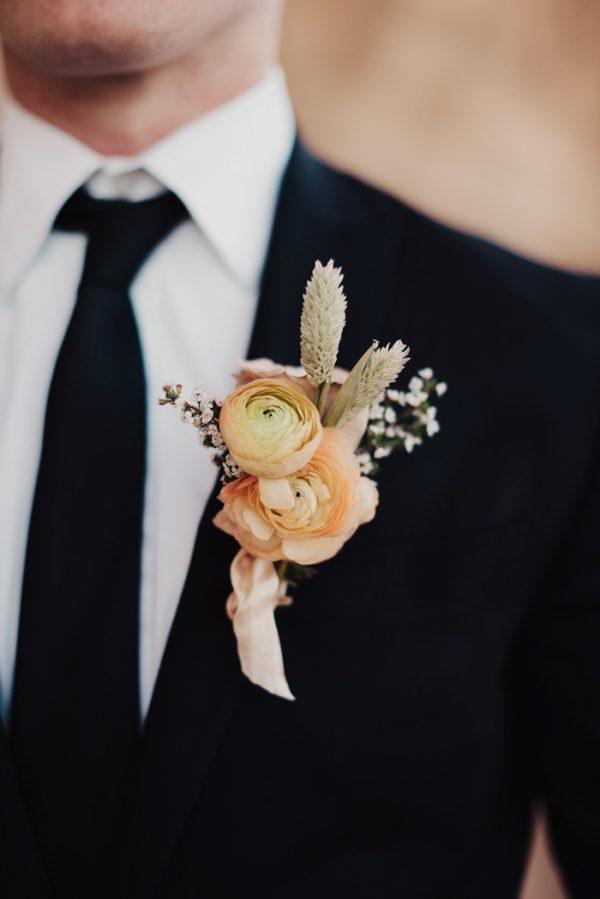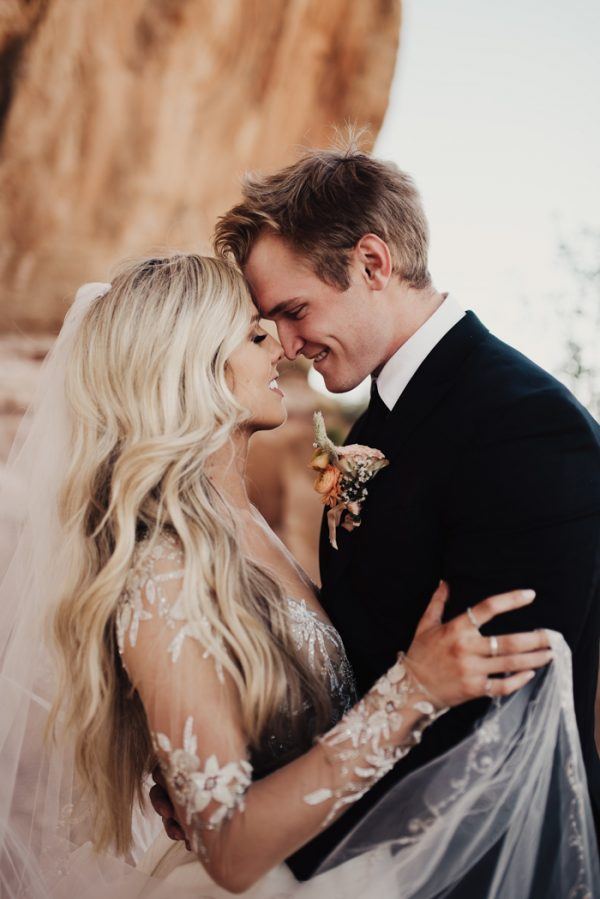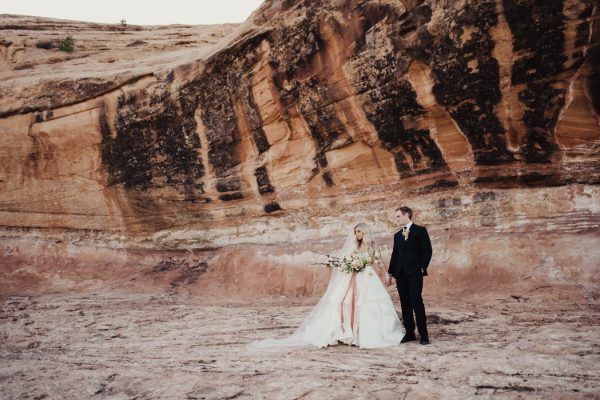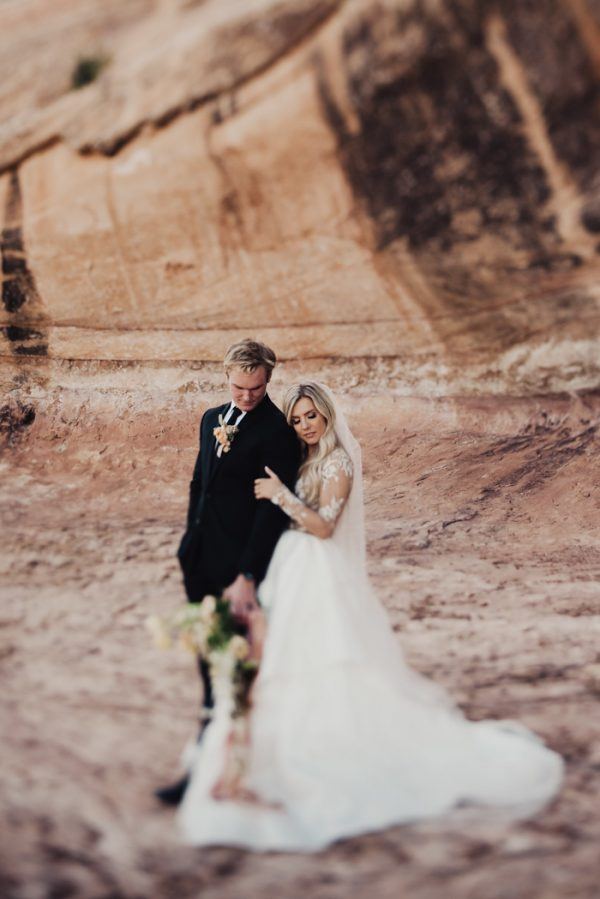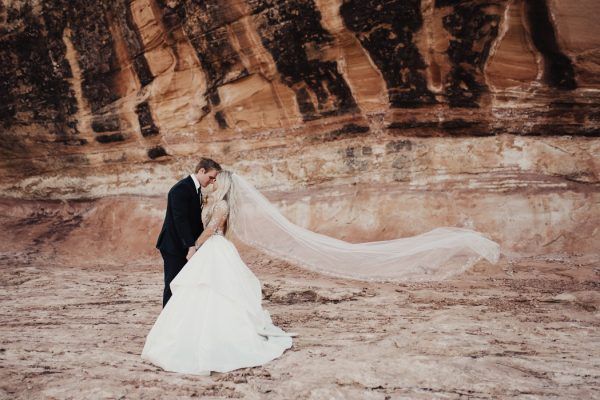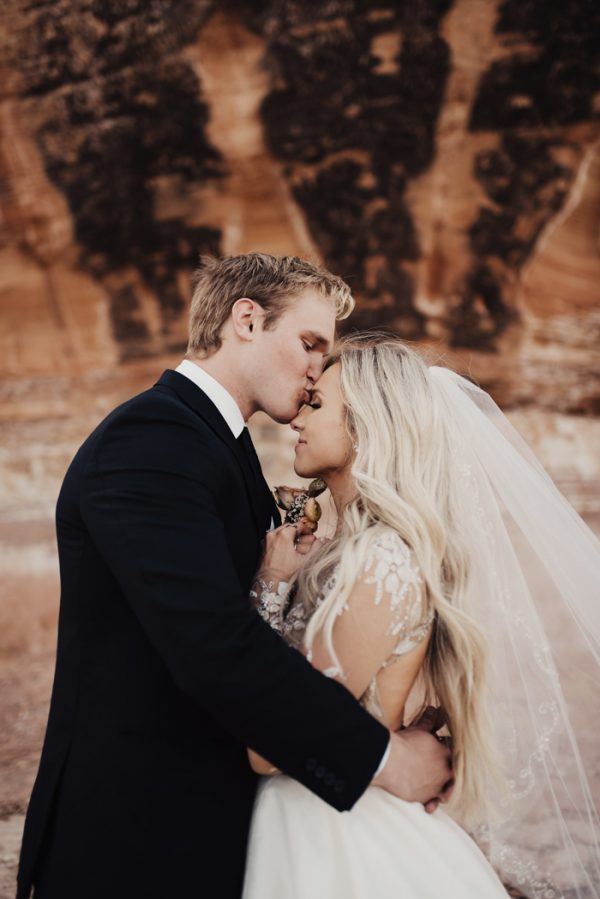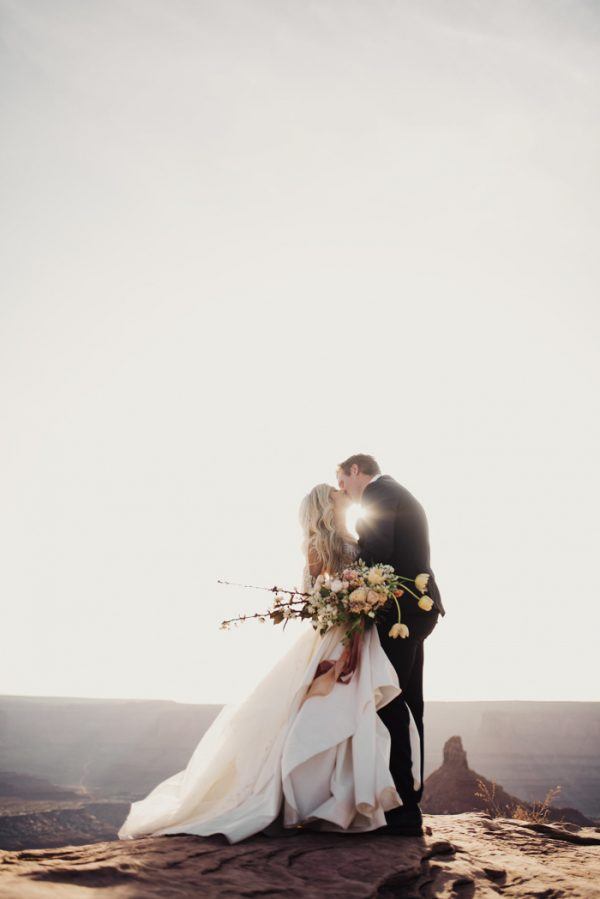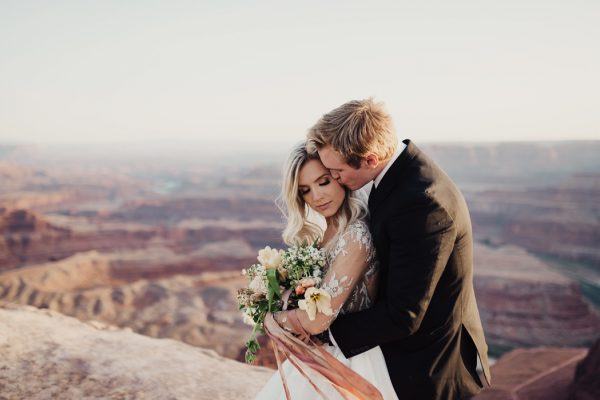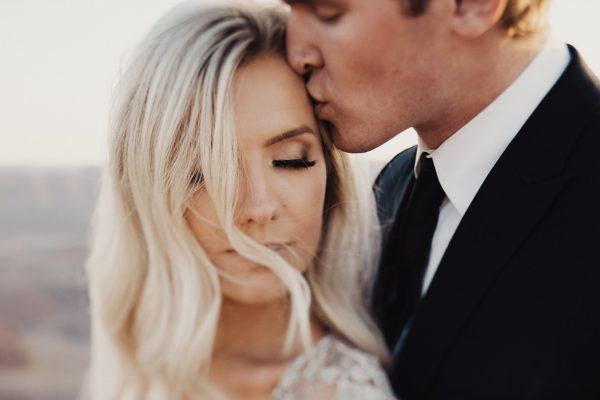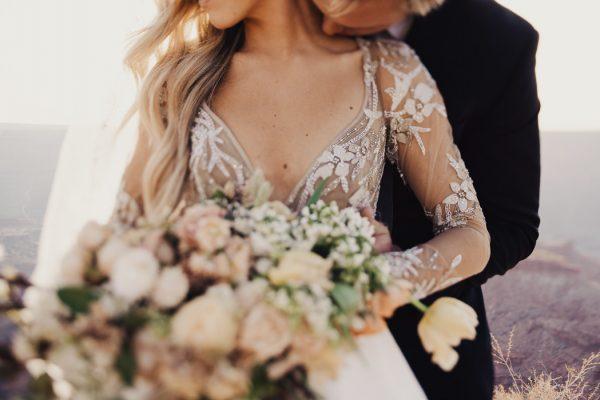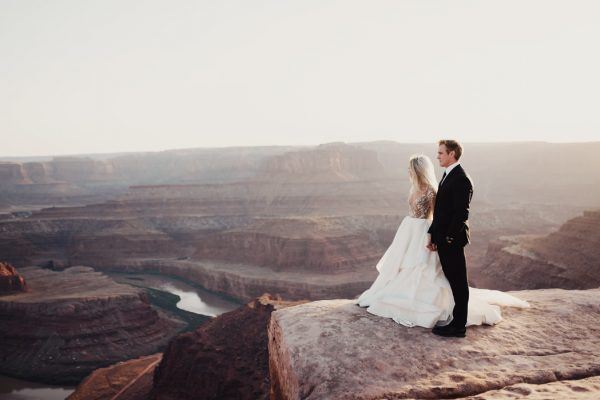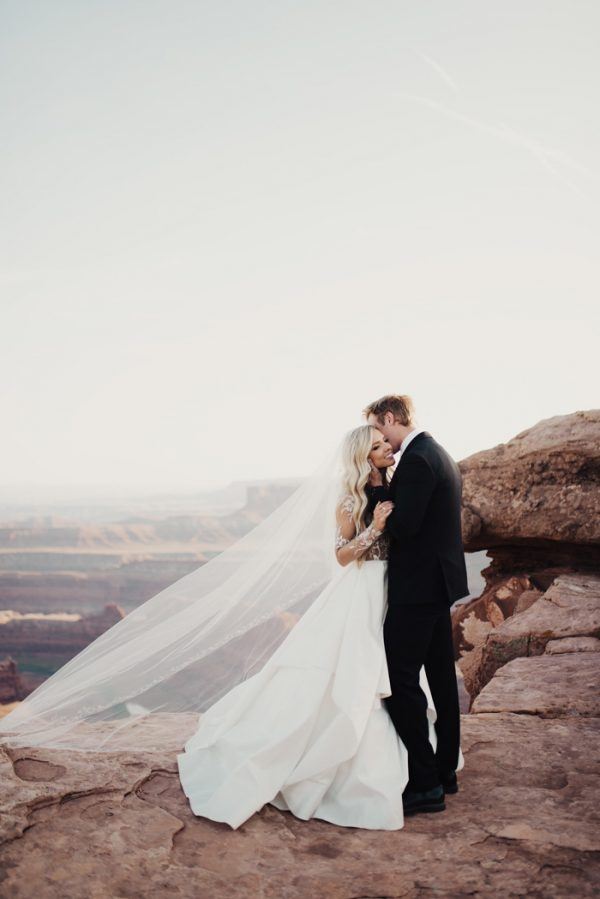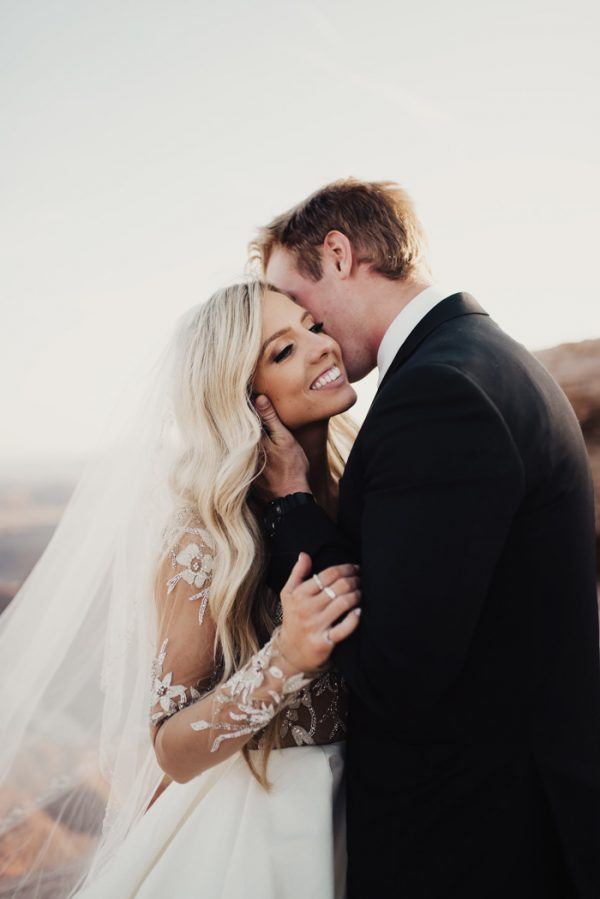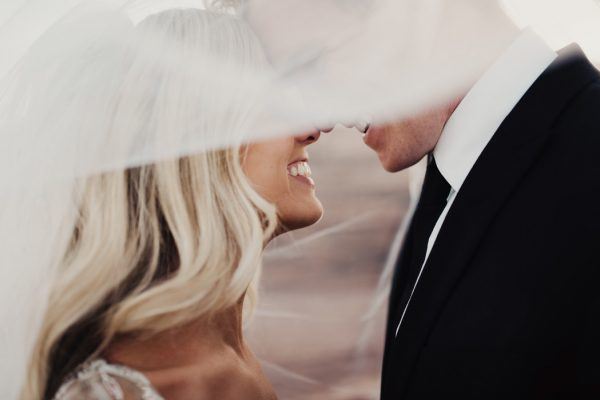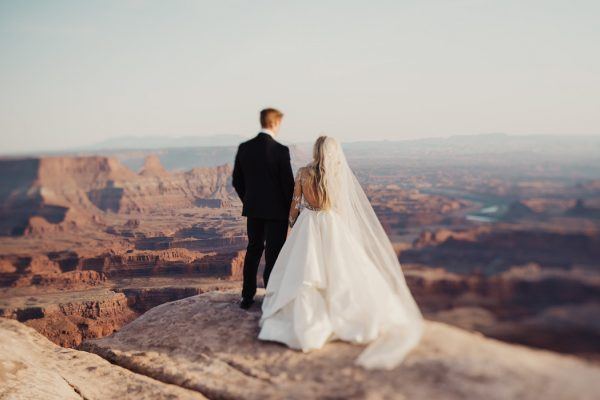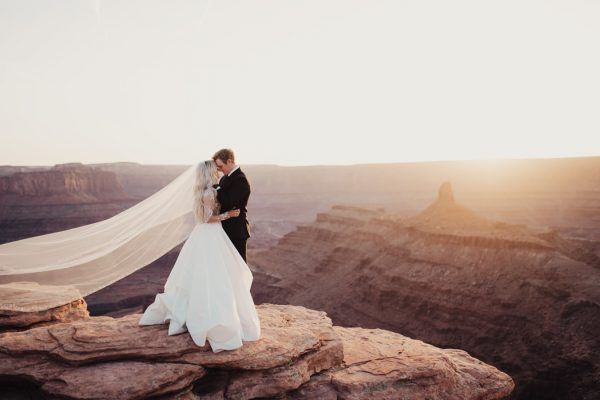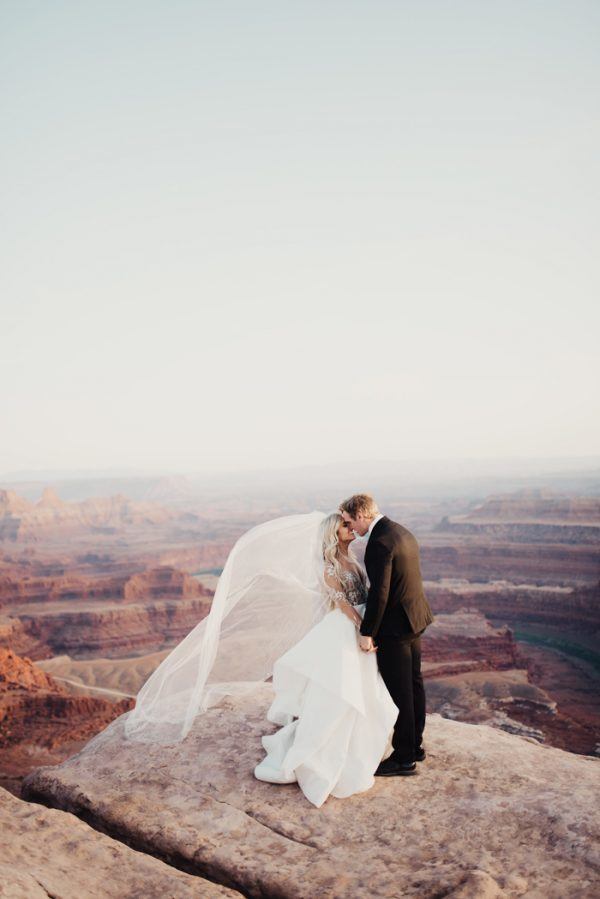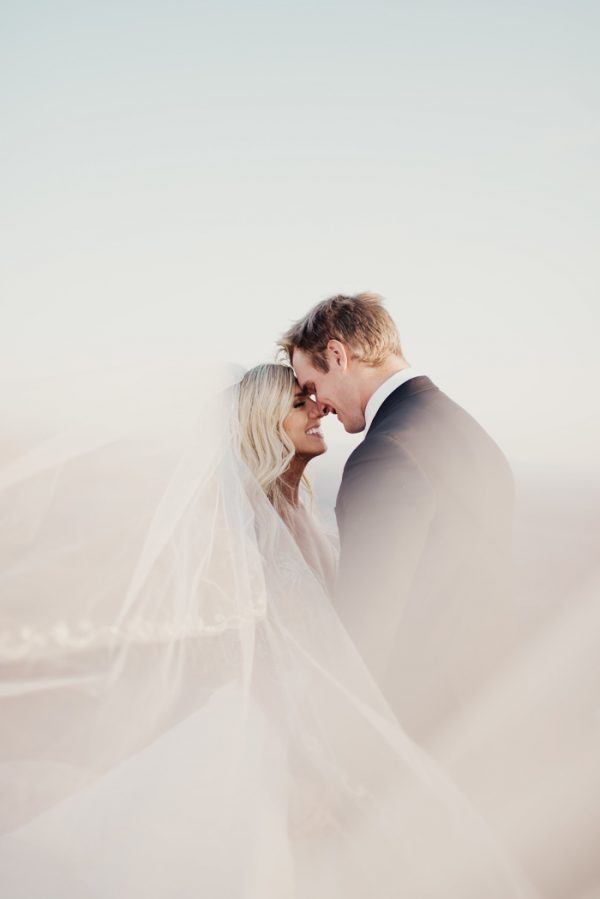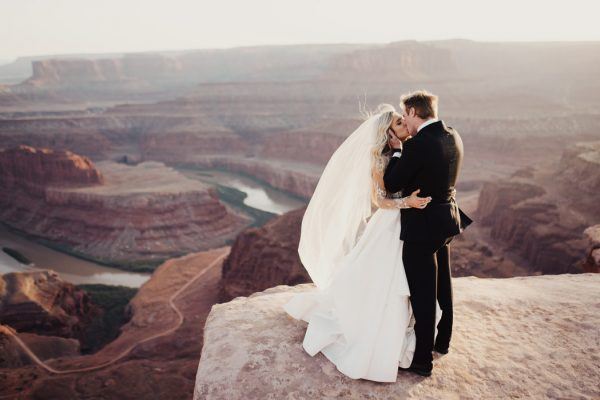 Congratulations to Alexis and Zach on the start of their new life together, and a special thanks to Eden Strader Photography for sharing these beautiful post-wedding photos at Dead Horse Point with Junebug! Are you planning a post-wedding photo shoot of your own? This Norwegian post-wedding shoot at Aursjovegen Road will take your breath away!