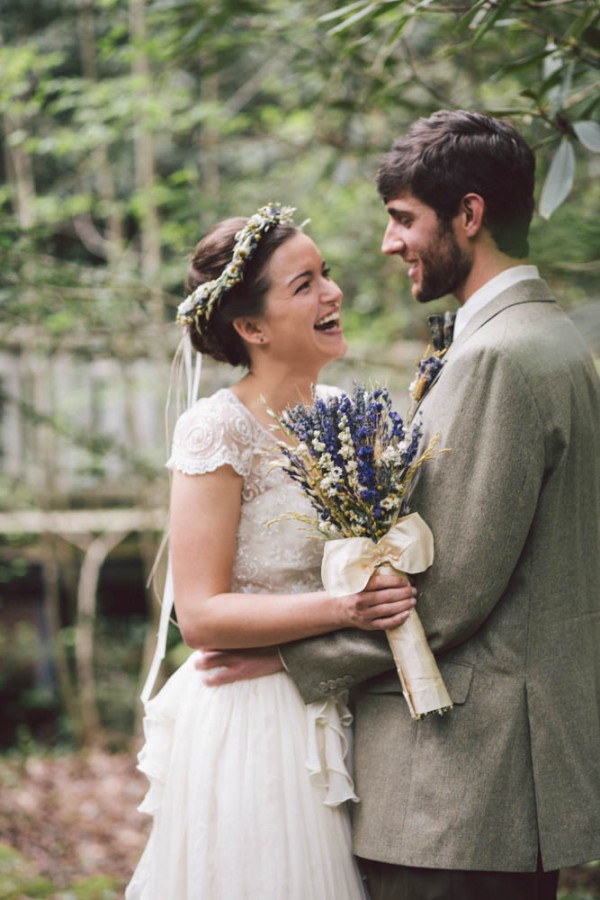 Wooden signs, wild flowers, and an enchanting forest all came together to create Callan and Ken's magical wilderness wedding. Smithgall Woods State Park in Georgia offered the perfect atmosphere for this nature couple to say "I do." After the ceremony, Krista Turner Photography and the newlyweds took a journey through the wilderness to capture breathtaking moments!
The Couple:
Callan and Ken
The Wedding:
Smithgall Woods State Park, Helen, Georgia
The Inspiration:
Ken grew up hiking, camping, and swimming at Dukes Creek before it became Smithgall Woods State Park, so it felt natural to add our wedding to all the childhood memories in the wilderness. We wanted our wedding décor and fashion to be in keeping with the natural surroundings, and to draw on the talents of our friends and family. My father made wood signs while my mother, aunt, and grandfather sewed bunting, and Ken's parents decorated the tent and fortified it against the rain. Ken wore one grandfather's bow tie, another grandfather's jacket, and his great-grandfather's watch that he also wore on our first date! The ribbon around my bouquet came from my great-aunt and great-great-grandmother's wedding dress.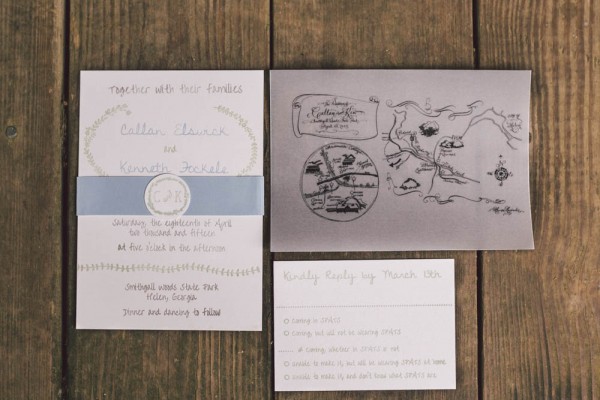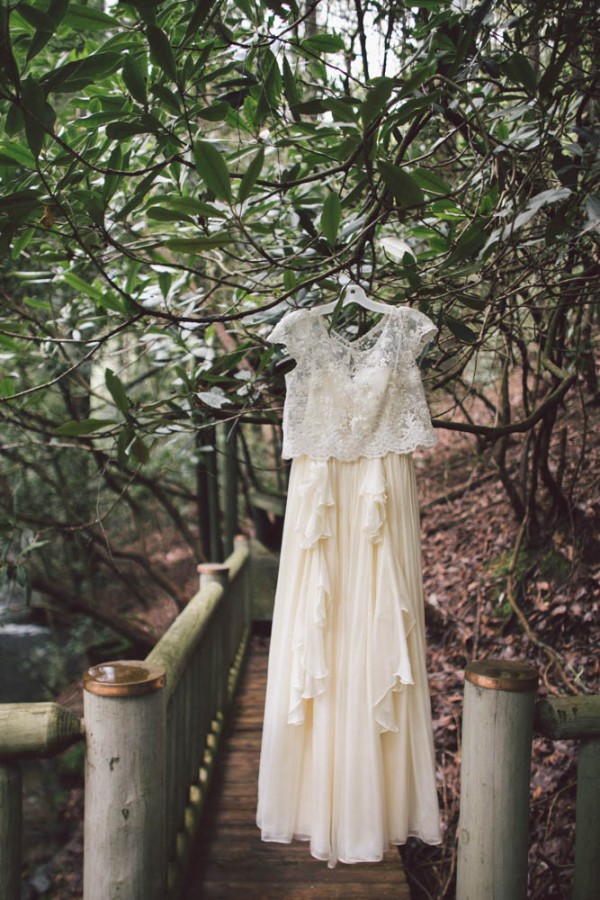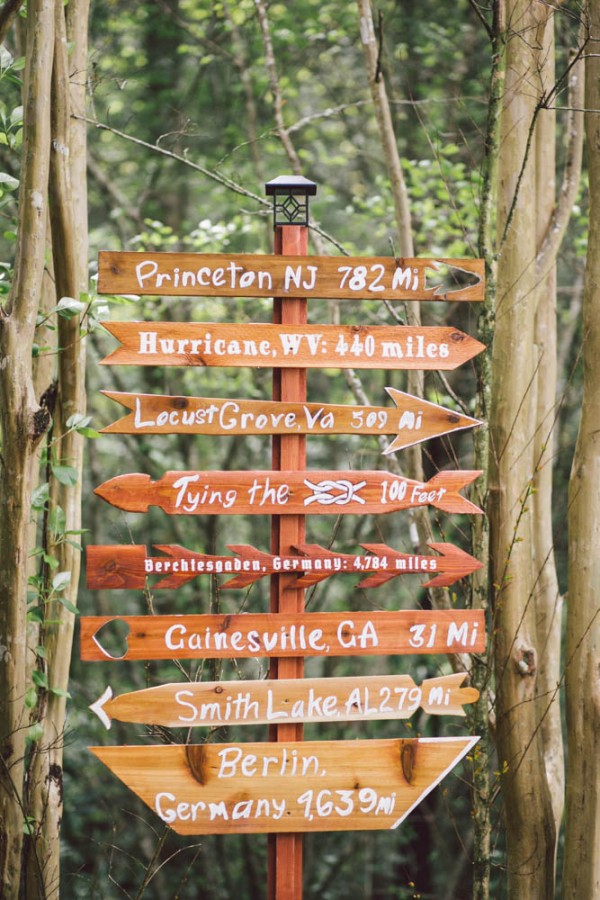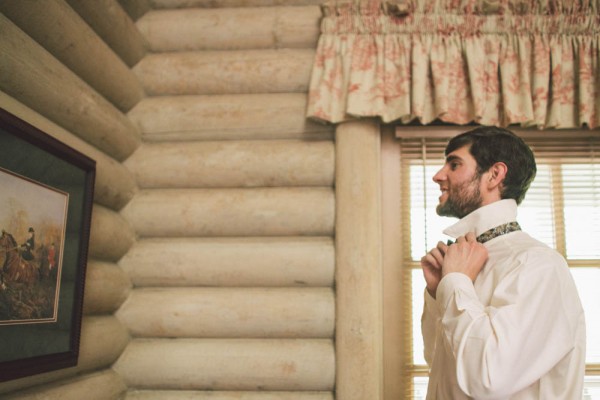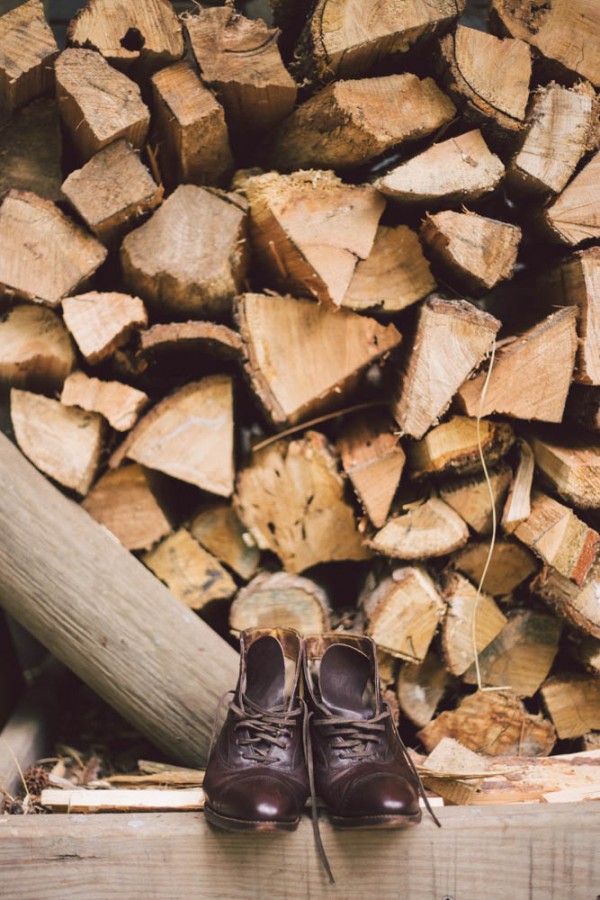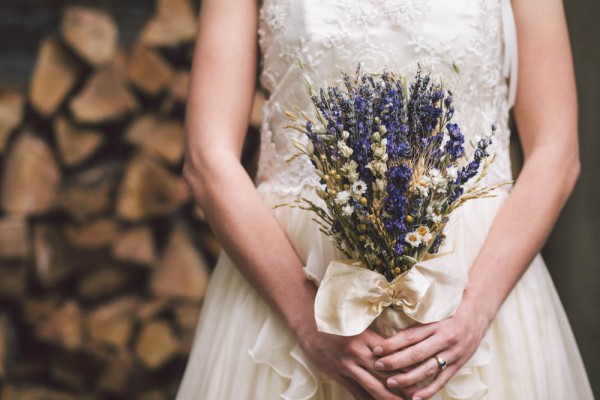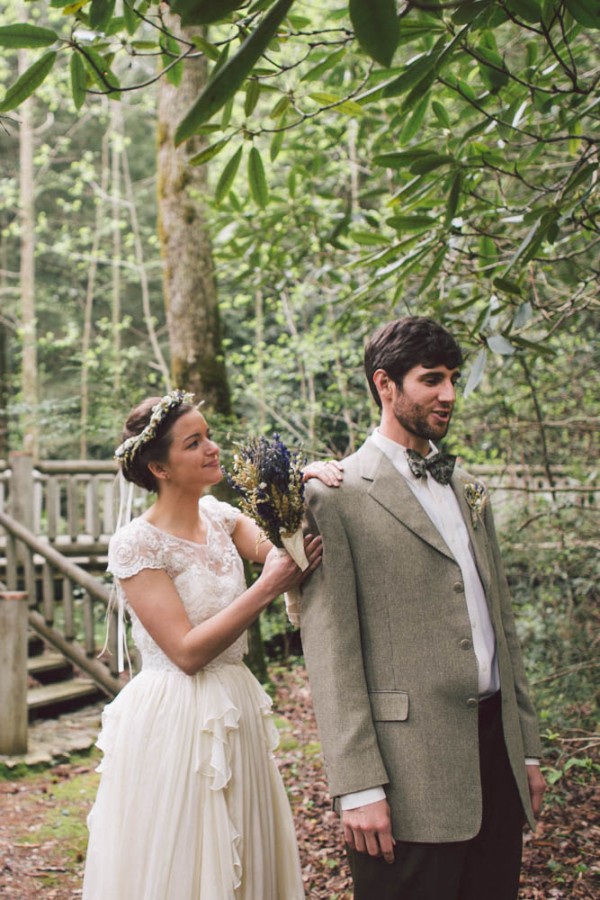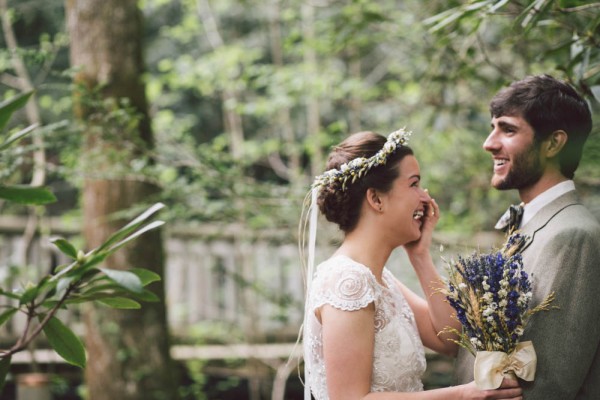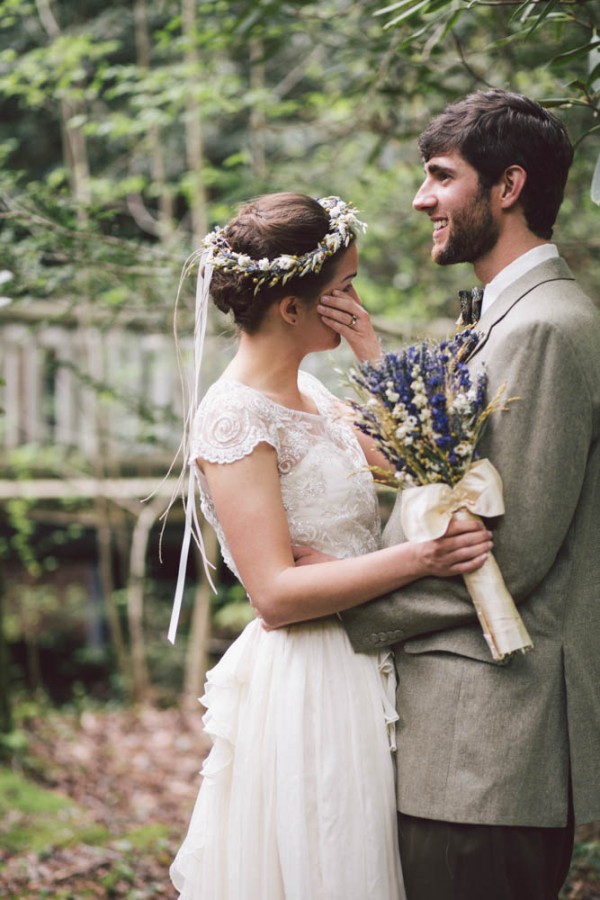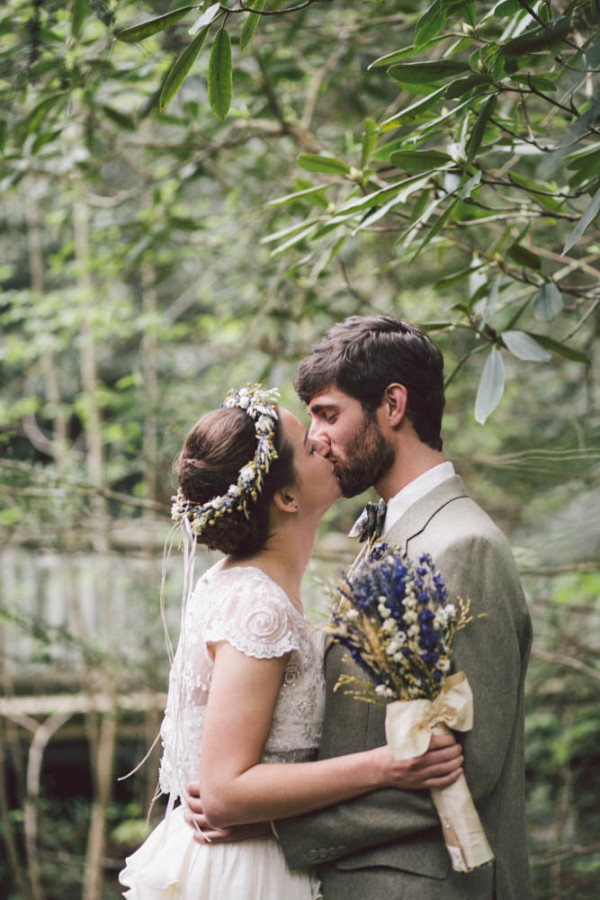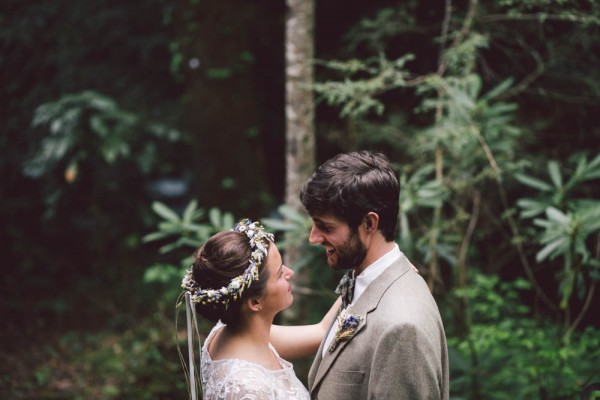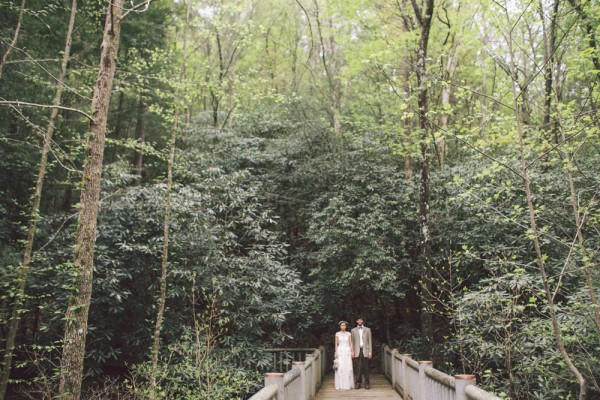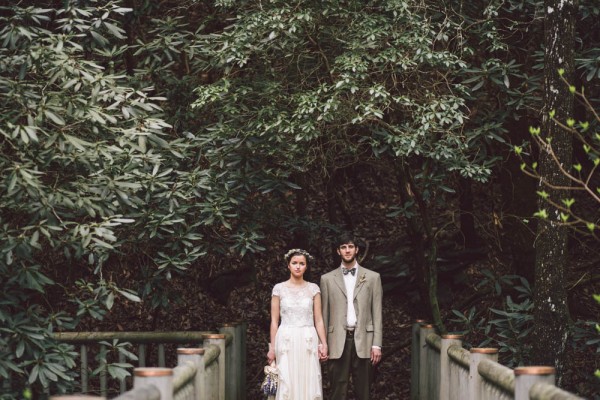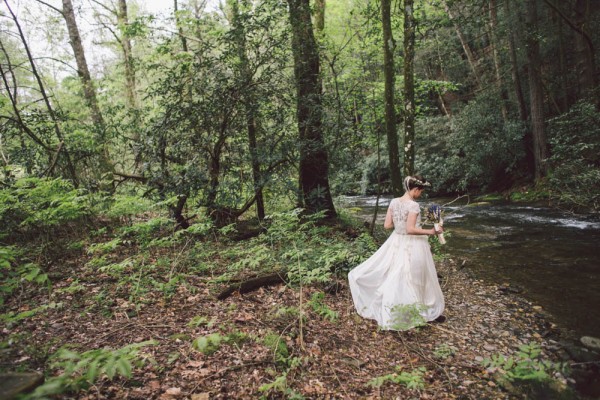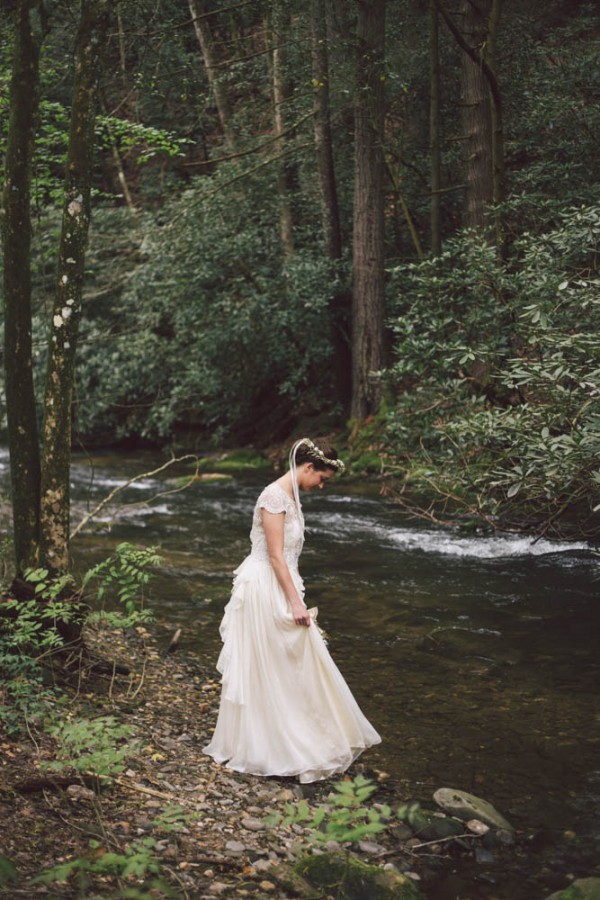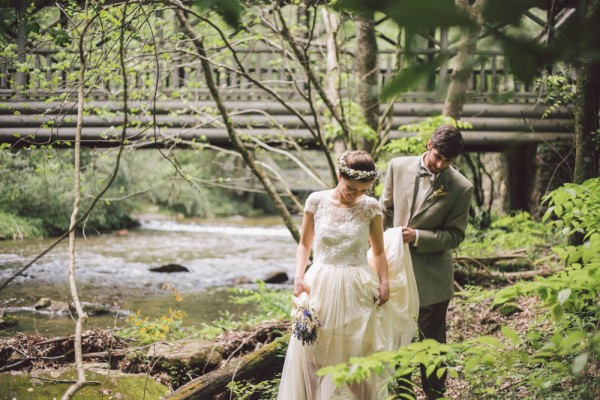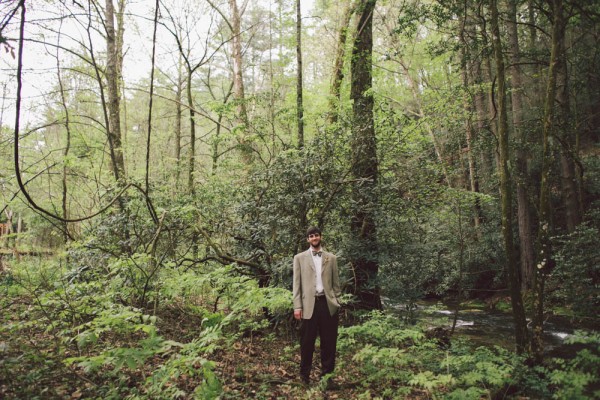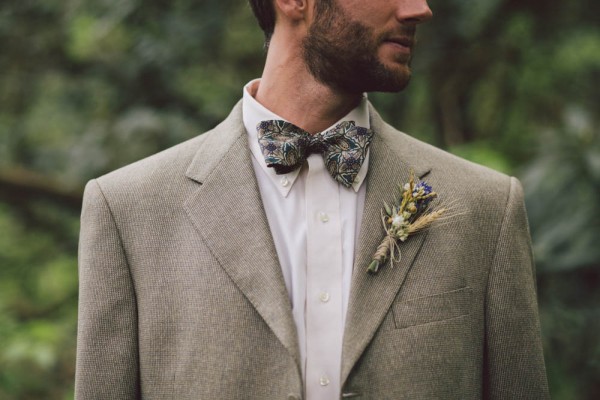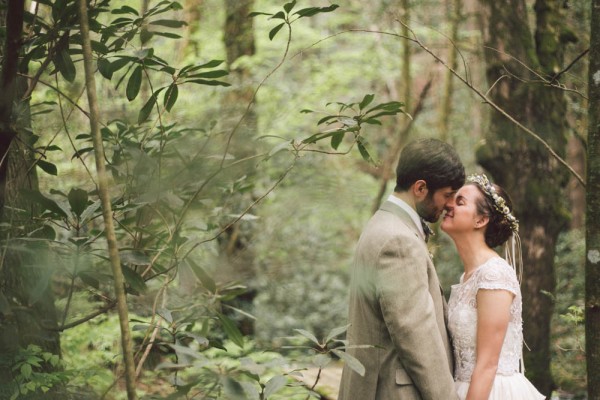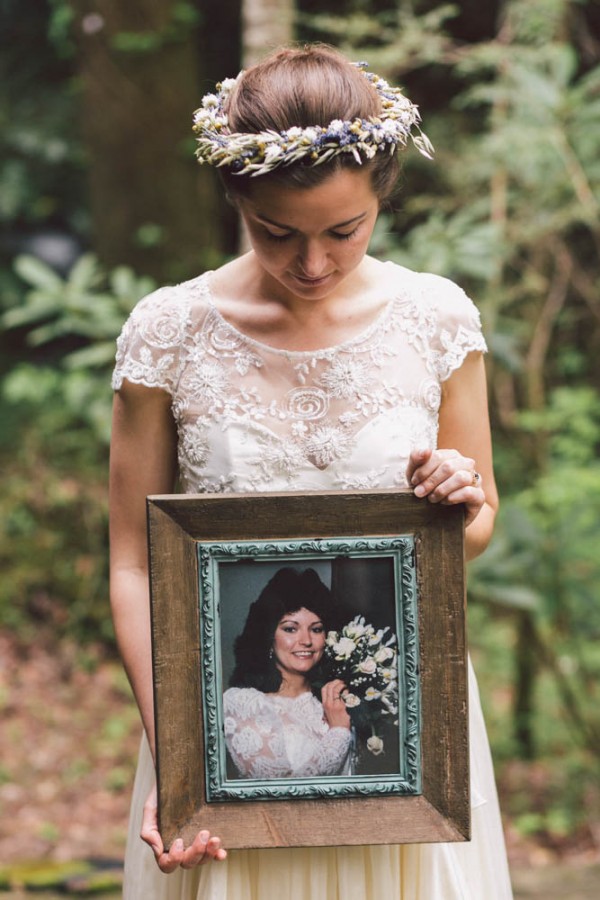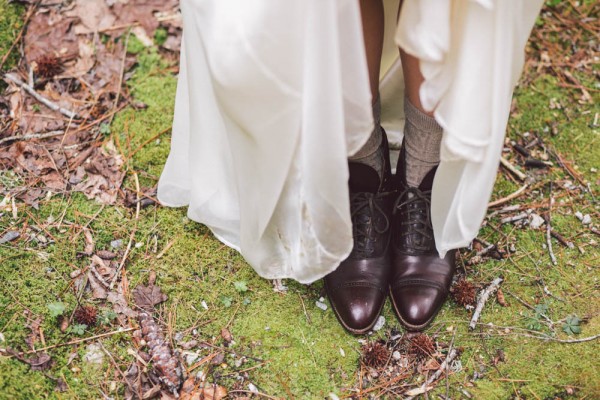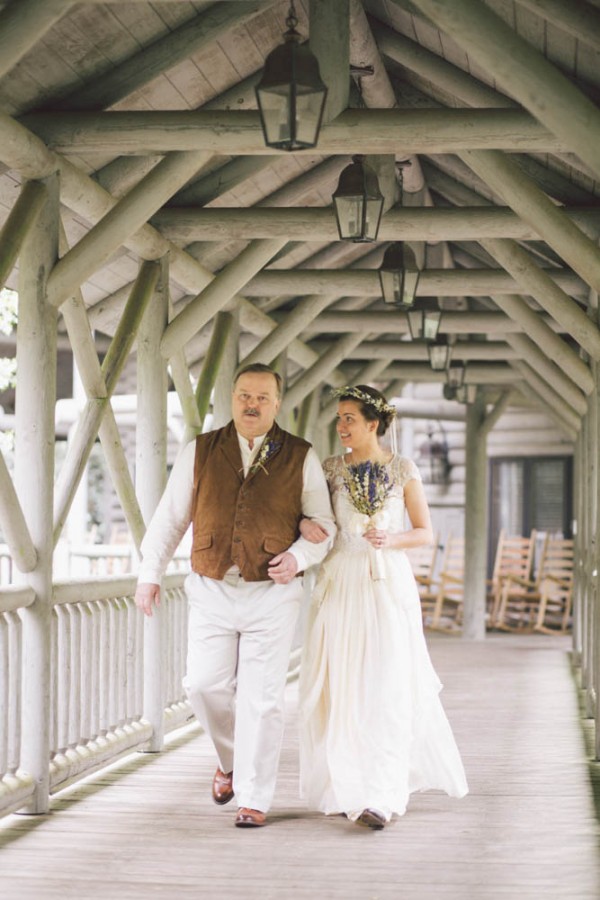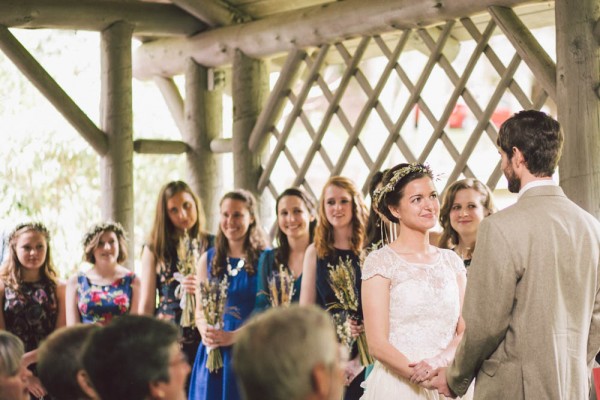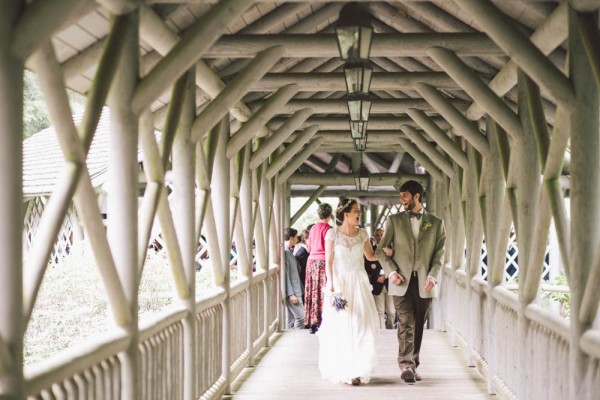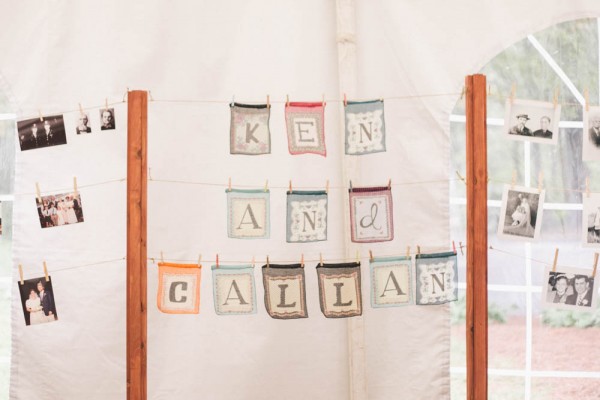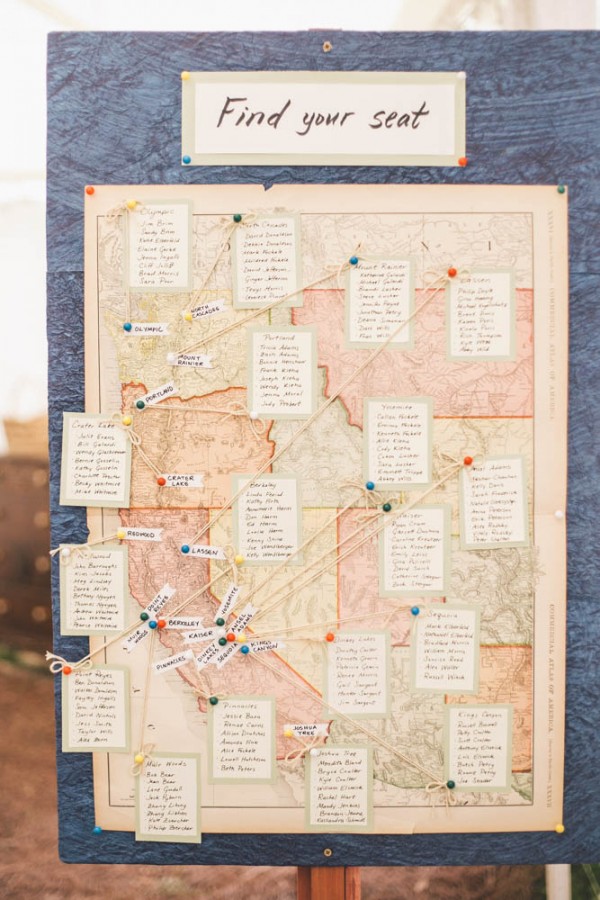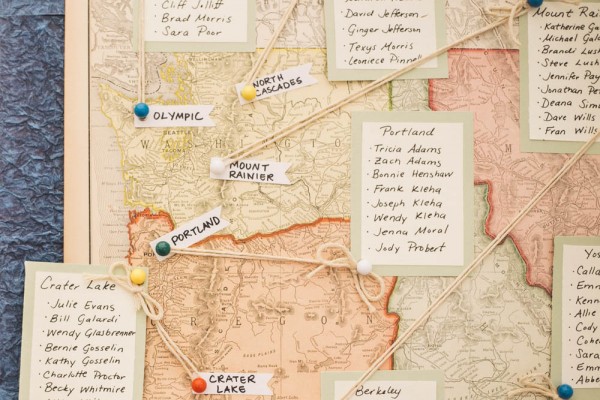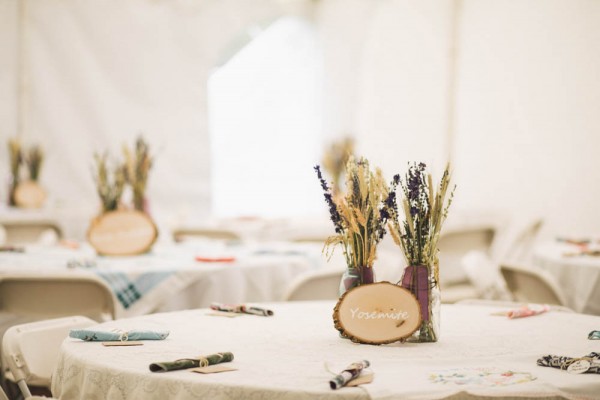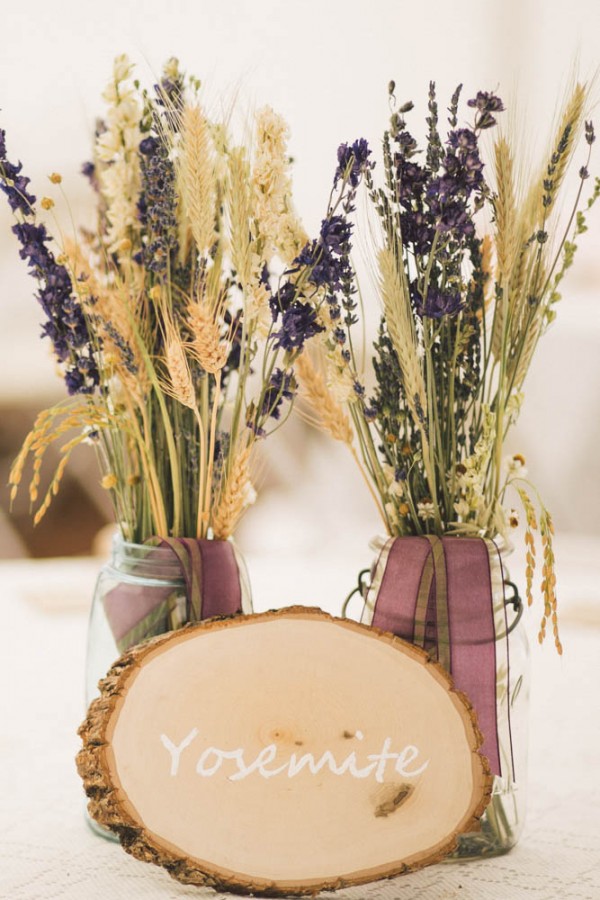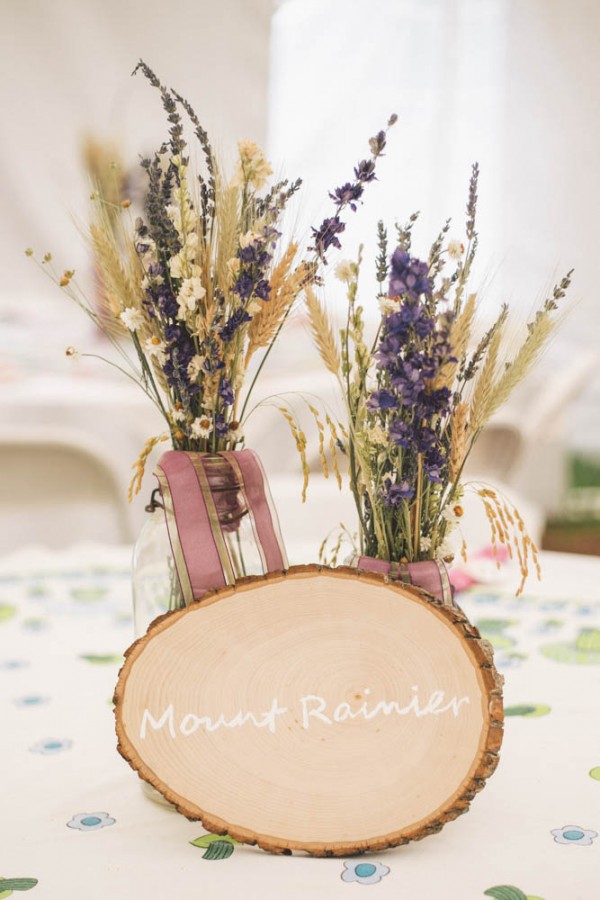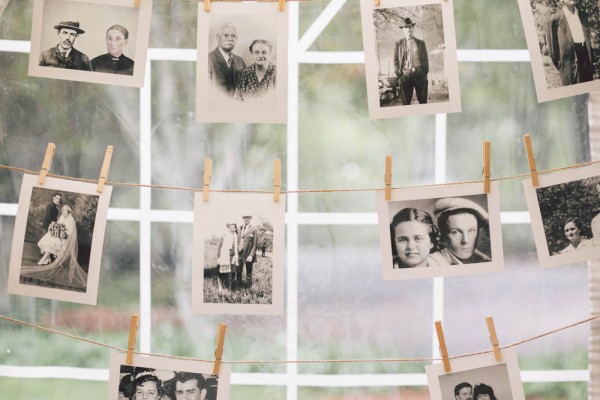 The Moments:
From trail clearing and river cane planting with our guests in the morning to reading our vows in the crowded carport, to listening to the impromptu speeches at dinner, to dancing with our parents to Billy Joel and Peter, Paul, and Mary, it is so hard to choose a favorite moment! However, we both agree that having a receiving line was clutch. It felt wonderful to introduce each other as husband and wife for the first time to every guest and welcome them to the reception.
The Couple Recommends:
Krista Turner was incredible! When we first met, she impressed us with her vision. She refuses to be boxed into a list of must-have shots but instead focuses on natural portraits and candid moments. She created a timeline for the wedding day that was easy and carefree, and her sunny attitude made her a joy to work with. She kept us updated throughout the process with emails, calls, and texts, and she even thanked us with a calendar with her favorite prints! She is a phenomenally talented photographer but an even more wonderful human being.
The Wedding Team:
Photography – Krista Turner Photography
Event Planning – Affairs of Elegance
Venue – Smithgall Woods State Park
Floral Design – Paula Jean's Garden
Catering – 2 Dog Restaurant
Dessert – King of Pops (popsicles)
Hair Styling – Salon Carcica
Groomsmen's Apparel – Tie the Knot–
Transportation – Paddy's Taxi
Thank you to Krista Turner Photography for sharing Callan and Ken's wilderness wedding with us! Love these natural details? Head over to this natural bohemian wedding at Lantana Resort & Marina!