Musician and bandleader Michael Benson is a well respected and much loved Seattle wedding pro, and we are honored to call him a Junebug member. We've worked with him at many weddings over the years, and it's a guarantee that if The Michael Benson Band is playing at a reception, it will be a spectacular party with a packed dance floor from the beginning to the end! (We can tell you first hand that seeing the delighted looks on guests faces as Michael and his band mates transition seamlessly from Frank Sinatra to ACDC to Outcast never, ever gets old). We asked Michael about his experience as a band leader and what to look for when hiring live musicians for your wedding day, and here's what he had to say…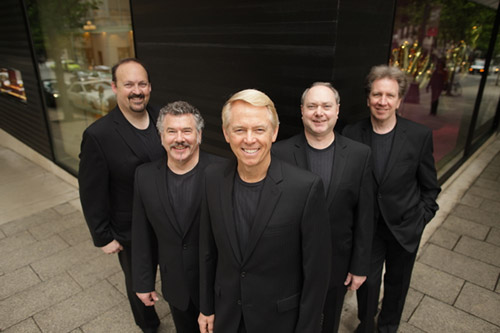 Junebug: How long have you been a bandleader?
Michael: 43 years, counting my 6 years in junior high and high school.
Junebug: During that time, what songs have been the most enduring?
Michael: That varies by genre, and I think songs have to have at least a 10 year life to qualify as enduring. In the big band era there are the Sinatra favorites like The Way You Look Tonight and It Had To Be You. In the popular ballad era, Unchained Melody and At Last. In the rock anthem era, Dont Stop Believin and Livin On A Prayer. In the modern hip-hop era, Yeah! and Hey Ya.
Junebug: What music do you play to get a party of all ages on the dance floor?
Michael: People often mistakenly believe that an intense, up-beat song will get everyone up. Usually not thoughnot at first. That kind of tune often gets wasted on a very few early brave dancers. The best thing to do is a classic, slow, romantic ballad that gets everyone – especially the shy dancers – onto the floor. At Last by Etta James or You Send Me by Sam Cook always gets the job done. Then for an early, up-tempo floor packer, anthems like Do You Love Me from Dirty Dancing or You Shook Me All Night Long by ACDC are great for moving the energy up a notch. Then we just keep building the momentum, relentlessly!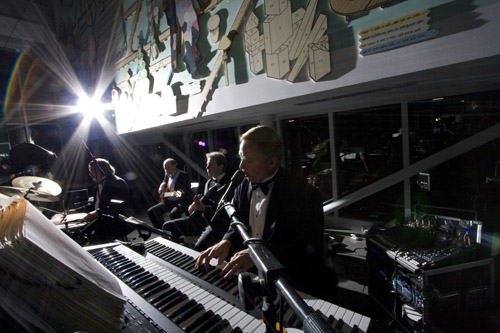 Junebug: What do you think every couple should know about hiring a live band?
Michael: Initially, they should recognize that a quality live entertainment experience is the greatest, most memorable gift they could give to their wedding guests. Then they should know the bands long-term track record, and find out what industry professionals think of them. Ask for references from venue managers, wedding planners, photographers, and couples whove worked with them in the last month. See how full the bands calendar is, and if they do many or just a few weddings.
Most important is to understand how diverse the bands repertoire is, and how deep they can go into every style. If their specialty is swing and classics, how will they accommodate the younger audience for hip hop and rap? Or if they specialize in R&B and hip-hop, will that empty the room of the over-50 crowd? True diversity is the ability to slip in and out of any style in the blink of an eye, and be convincing in each one.
Finally, couples should note the quality of communication they receive. Are you talking through a middle person, or directly to the bandleader? If the bandleader responds promptly, answers questions clearly, and demonstrates he knows your musical objectives, thats an indication he wants to serve you well. Clunky communication means youre not a very high priority now, or worse on the wedding night.
Junebug: In your opinion, what makes a great wedding band?
Michael: A great wedding band ensures that the clients interests and needs are met above their own. They ll work graciously with the families, venue staff, and all persons involved on-site at the wedding to make it succeed smoothly. They will provide appropriate music for easy cocktail and dinner-hour conversation. They can make anyone dance, and keep the floor packed by playing current hits for 20-somethings all the way to 80-somethings, and they ll be authentic in every style they play. Theyll play long sets, take few breaks, play special requests and learn new songs especially for the couple. They ll have custom break music on CDs or iPods ready to play so the music never stops and they'll provide classy MC work for all announcements.
A truly great wedding band will create the most amazing dinner and dance party of a lifetime!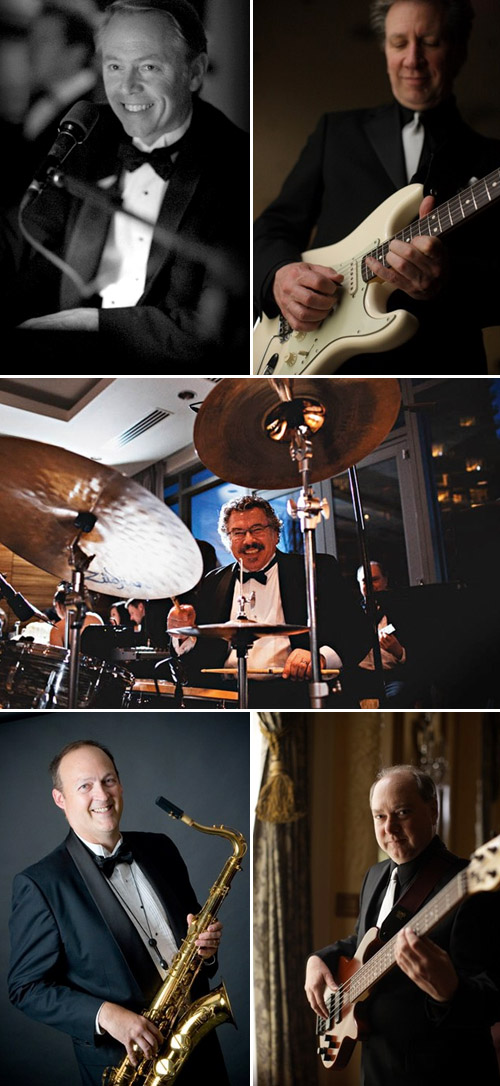 Junebug: What songs do you think work best for the father/daughter and mother/son dances?
Michael: There are sooo many, in all different tempos and styles! For the father/daughter dance, I Loved Her First by Heartland and My Girl by The Temptations both work well. For the mother/son dance, In My Life by the Beatles and How Sweet It Is To Be Loved By You by Marvin Gaye are great choices.
Junebug: Of all the weddings you've ever attended which ones stand out the most for you and why?
Michael: Tough question, because so many do, but one in particular was at The Golf Club at Newcastle in August 07. There was a unique and magical blend of cultures – Chinese, Hawaiian and Jewish, all of which were honored with traditional music, clothing, and ceremonial performance. I had the opportunity to sing their first dance in native Hawaiian, as well the horah medley in Hebrew. The joy of this rare cultural combination was highlighted by over-the-top dancing energy, and capped with a gorgeous summer sunset.
Another unforgettable night was at The Fairmont Olympic Hotel in 02. It was a party that just wouldnt die. We set a record that night for 7.5 hour performance, starting with cocktails and dinner, and ending with the last dance at 2:30am. The family exercised their overtime option with us twice once at 12:30am and again at 1:30am. Clearly the fun that night was just too good let go of!
Junebug: How much space does your band need to set-up and how big should the dance floor be for a wedding of 100?
Michael: Our band footprint is 18 x 10 . The minimum dance floor for 100 guests should be 16 x16 . But 20 x16 is more ideal.
Junebug: What's one great tip for a successful reception that you would like to share with our readers?
Michael: Try to keep all guests within one room to create a feeling of togetherness. Have the bar in the same room as the dancing, otherwise the crowd will fracture and party momentum will suffer as people wait at the bar for drinks and miss out on great dance songs.
Thank you Michael! To learn more about the amazing Michael Benson Band, be sure to visit their website, and to plan a Seattle or Southern California wedding of your own, don't miss the trusted recommendations in our Plan Your Wedding Hotlist!