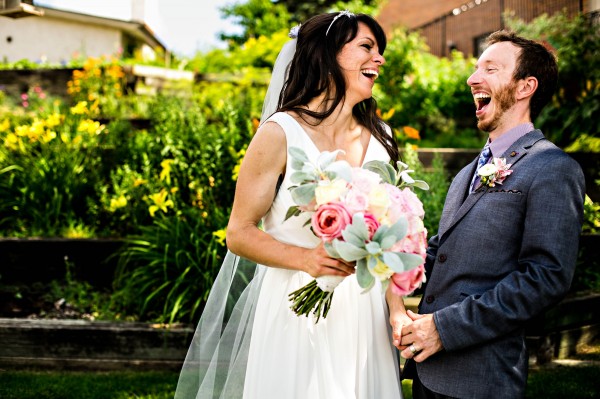 Not only are Veronique and Glen a truly remarkable couple, but with the addition of spectacular photographer Curtis Moore of Moore Photography, every moment of their wedding was an explosion of personality and color. For this unique backyard wedding, the couple were married on their family's land surrounded by loved ones and handmade elements. From a curtain of handcrafted, multicolored origami cranes to Veronique's own floral designs throughout the day, this wedding is the very definition of one-of-a-kind.
The Couple: Veronique and Glen
The Wedding: Winnipeg, Manitoba, Canada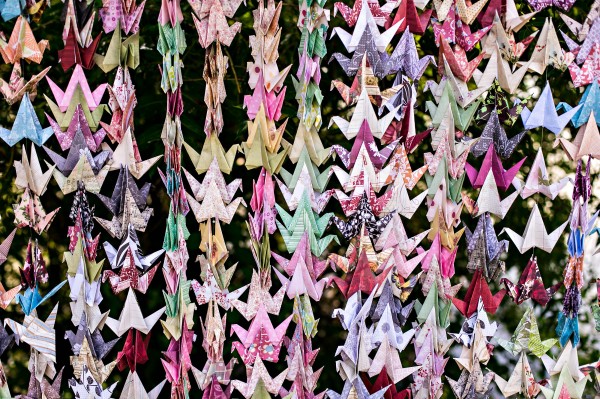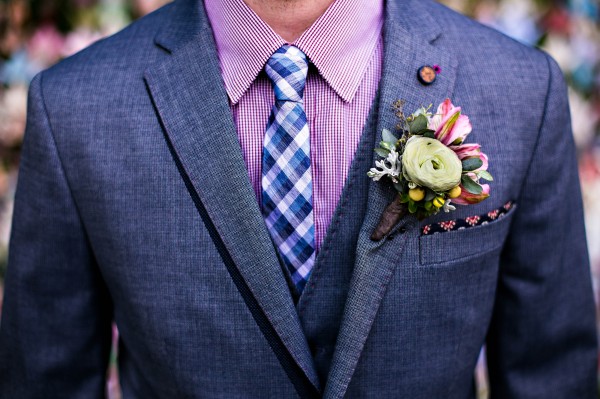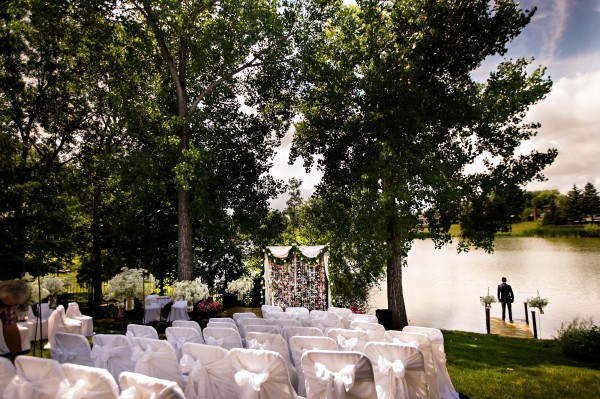 The Inspiration: "We wanted a garden wedding in Glen's parents backyard where the whole family would be involved, in the same backyard where Glen grew up. That, and we really wanted it to be a DIY wedding. The setting really represented the connection to family, and the decorations kept along the lines of the beautiful garden that his parents keep.
We also wanted it to be a joyous party, so we made sure to encompass a lot of colour, especially in the 1000 paper cranes that we folded. This tradition, as it pertains to a wedding, allows the couple to learn how to communicate, support each other, and complete a challenging task, strengthening their bond. Veronique loves the pretty things (flowers, candles, etc), and Glen loves woodworking, so the decorations encompassed some rustic wood elements combined the finer pretty things. There wasn't much room for an aisle, so we came up with the idea of Veronique being "rowed" up to the altar by her dad."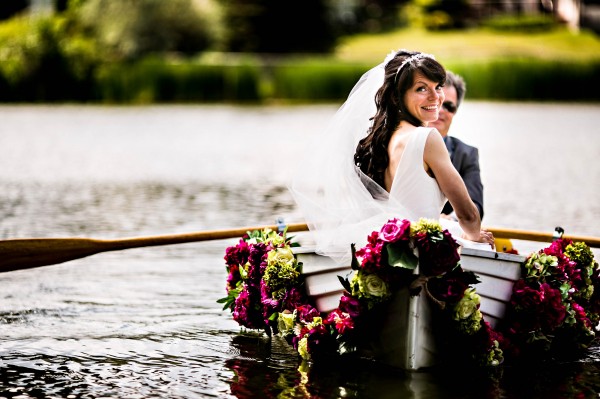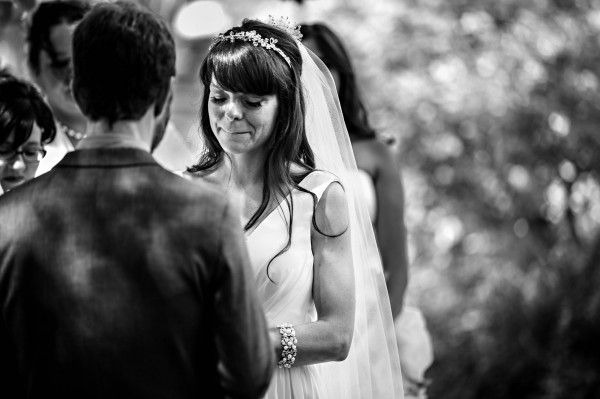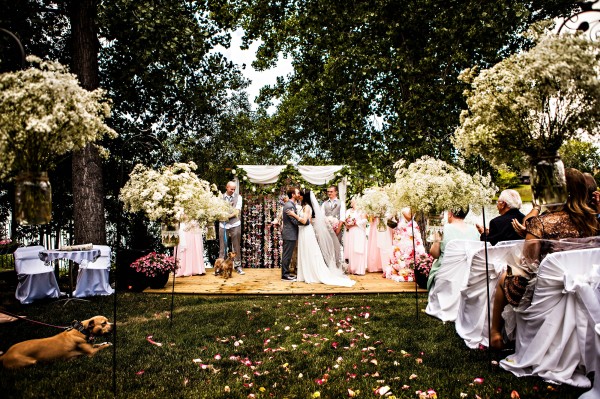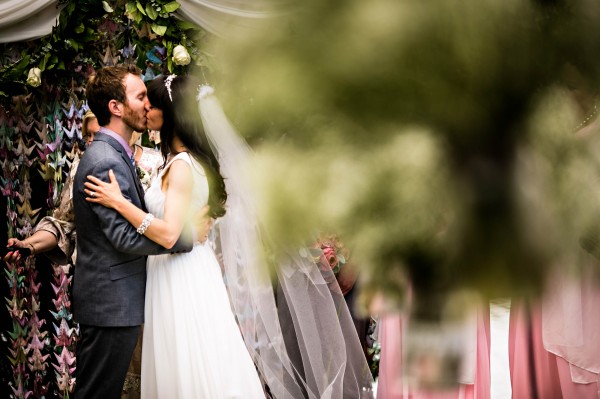 The Moments: "Everything, really. There's not one particular moment that stands out. The preparation, which involved as much family as possible, to the joy and love that people experienced at the ceremony, and the awesome party that was held afterwards, where live-band karaoke was enjoyed by all, while hula-hoops egged us on to keep kissing. The entire party, from start to finish, was flawless, and everyone was so happy to be a part of it. So what was the favourite moment? When everyone smiled…"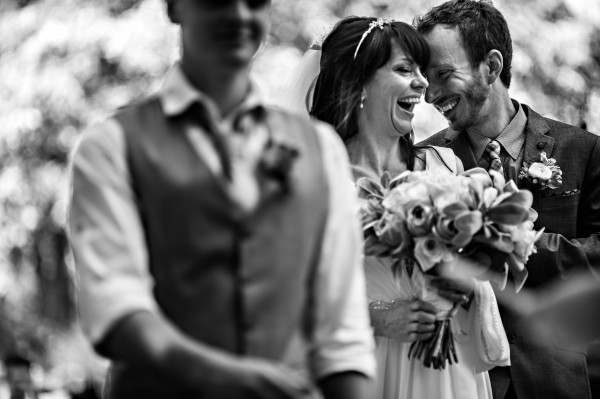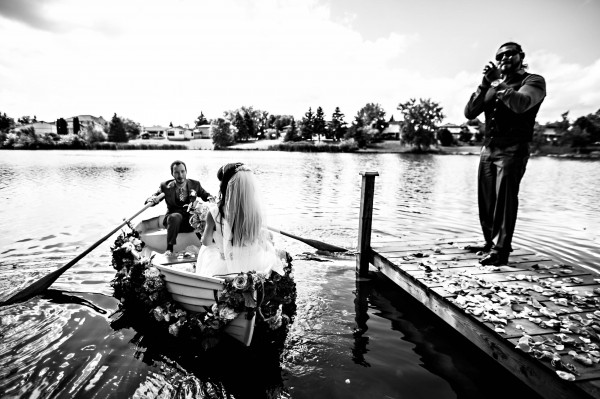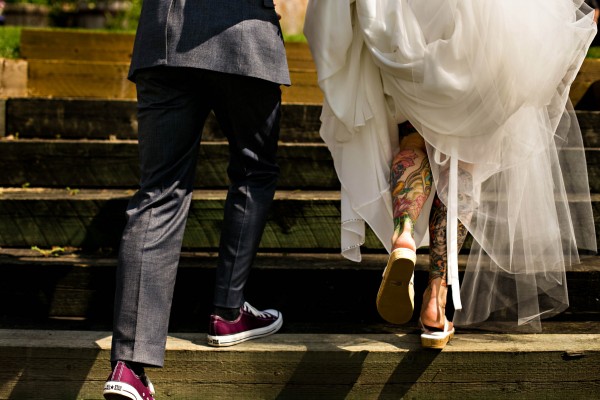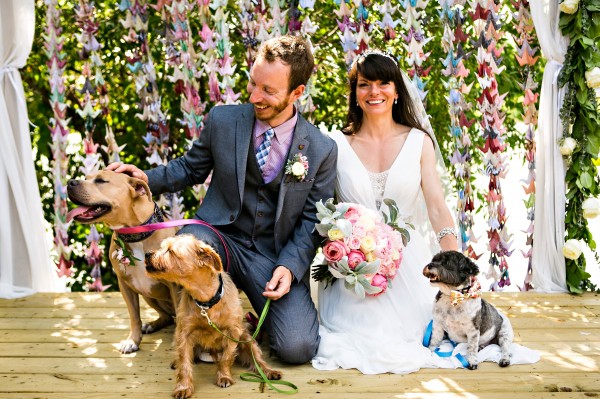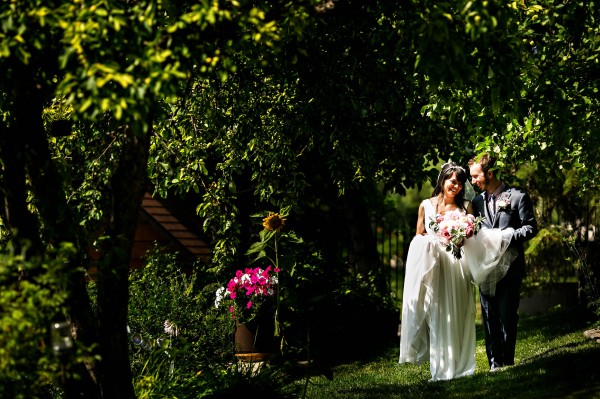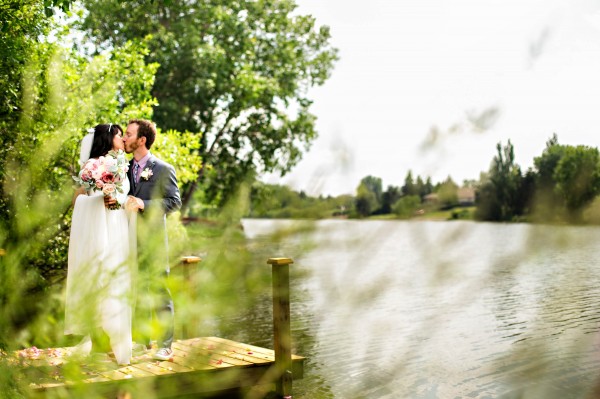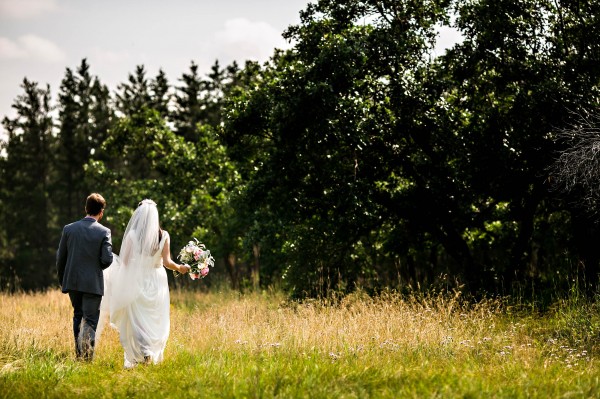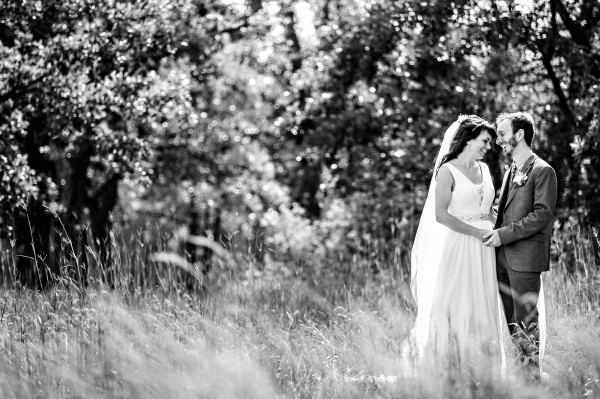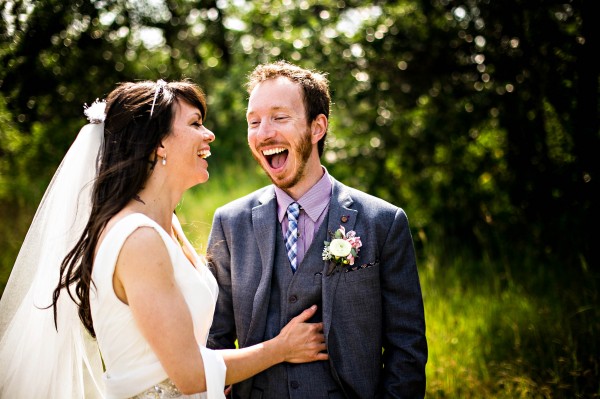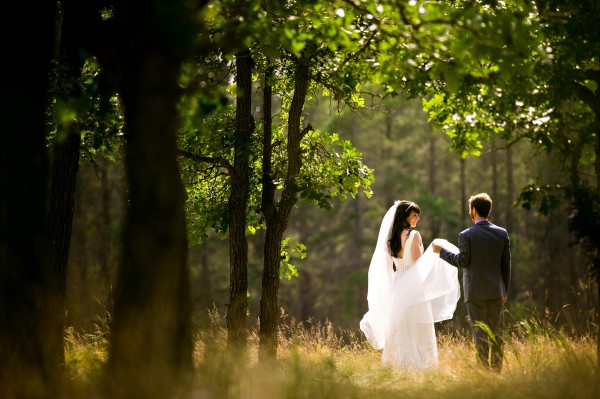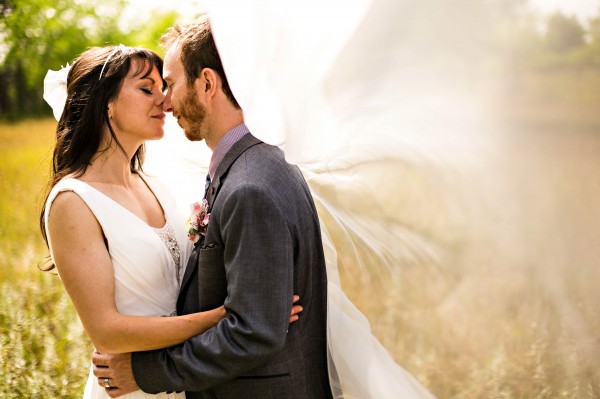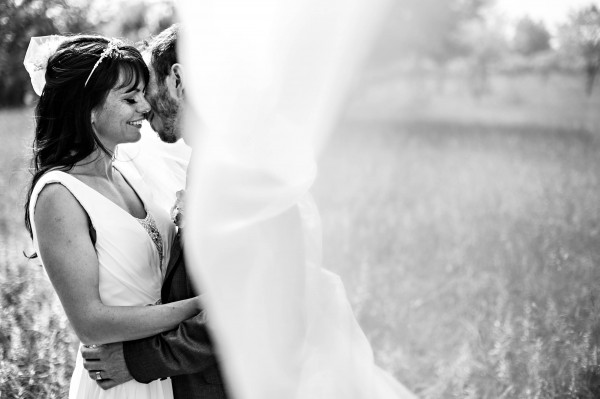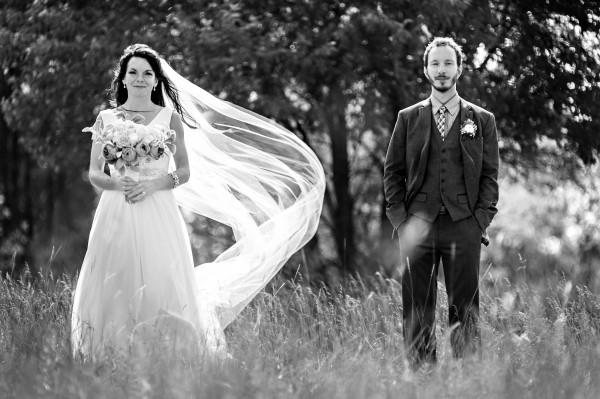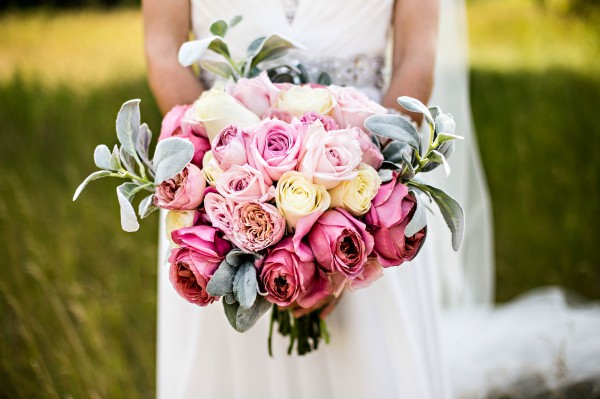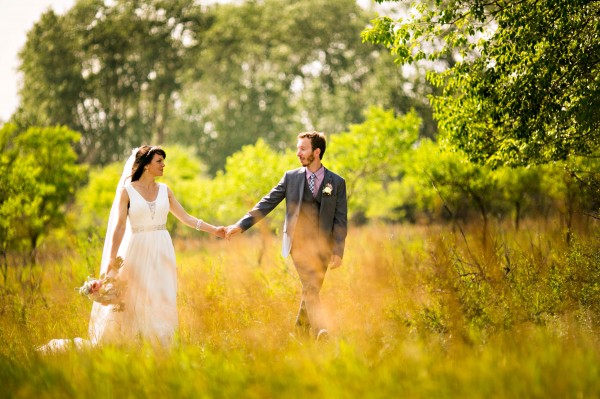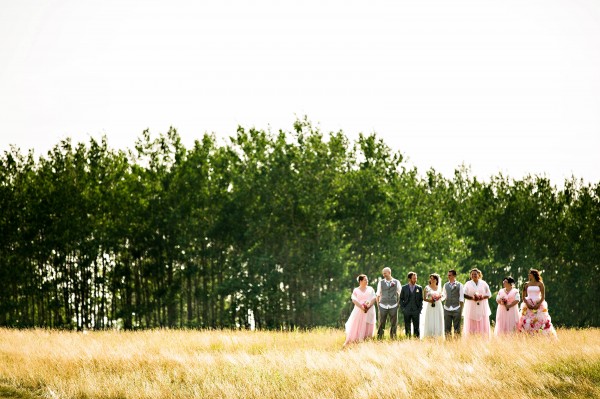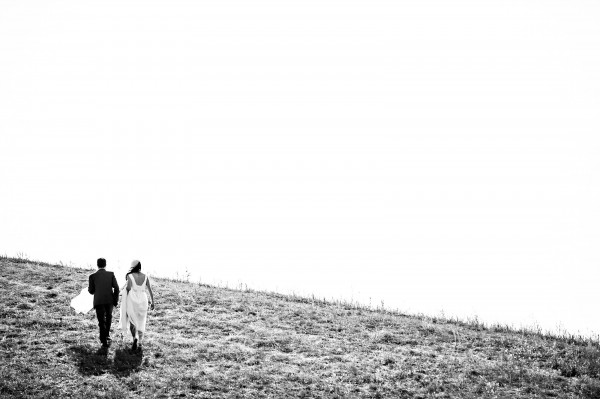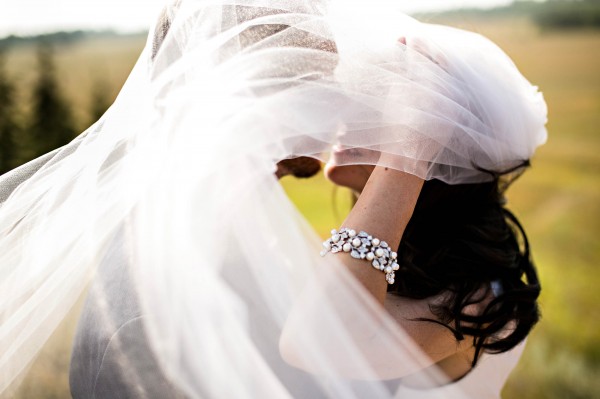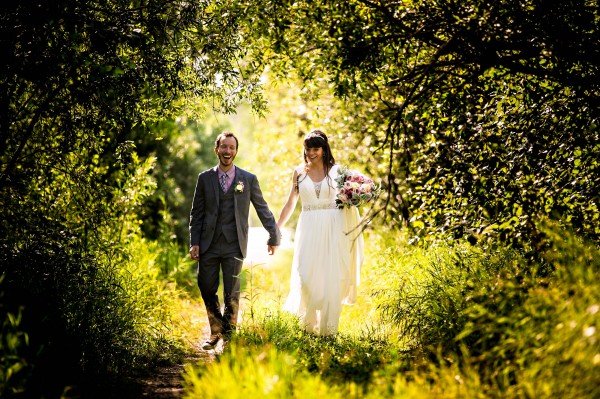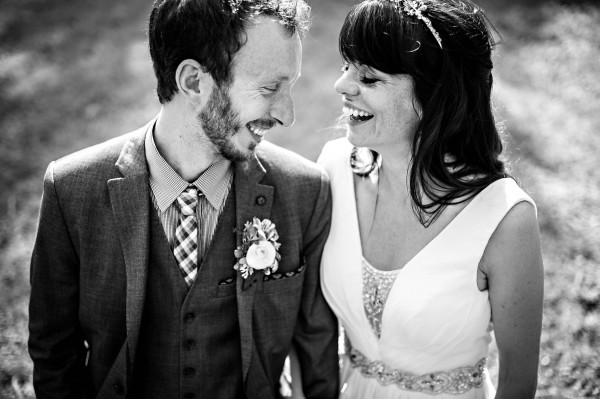 The Couple Recommends: "Curtis Moore was phenomenal – talk about a guy who is a master at his craft. He was able to capture the moments and the emotions without us even noticing him. He came with us to Vegas for our engagement photo shoot, and followed us right to the wee hours of the party. One of the best in the business!
Danny Kramer and his band were amazing. They made everyone feel so at ease with getting up to sing, and the band performed as if they were playing to a crowd of thousands. They were amazing!
Bergmann's on Lombard made a gourmet dinner in a tent. The food was to die for – from the mini espresso cup mac'n'cheese to the creme brule, and everything in-between."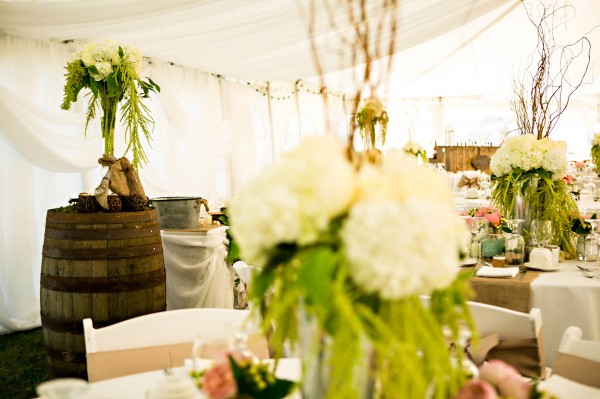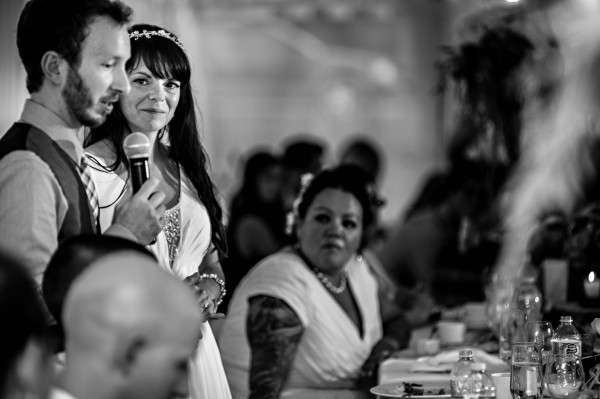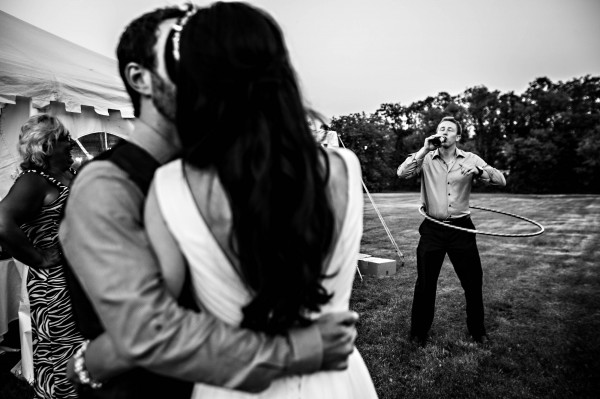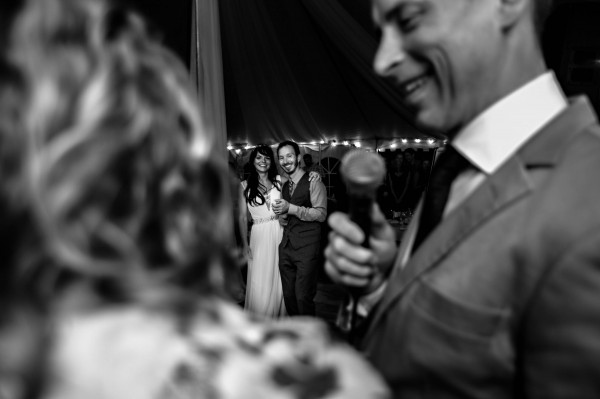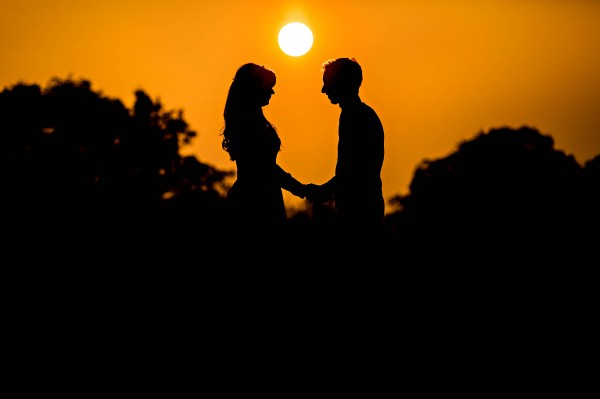 The Wedding Team:
Photography – Moore Photography
Venue – Private Estate
Event Coordination – A Wedding by Maxine
Catering – Bergmann's on Lombard
Cake – Cake-ology
Live Band – Danny Kramer Dance Band
Officiant – Monique Graboski
Bridal Apparel – Lace Marry
Ring – Calgary Jewellery
Hair Stylist – Aveda Institute
Groom's Apparel – Ted Baker
Favors – Scott Creek Honey Farm
Veronique and Glen's incomparable creativity shone through every detail of their wedding, and Curtis Moore brilliantly captured what no ordinary camera could. If you love the feel of a personal backyard affair, Whitney and Jonathan's DIY backyard wedding is sure to inspire.