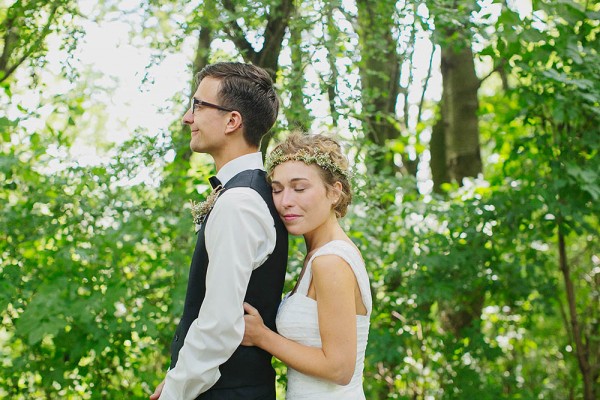 Sentimental weddings have an extra special place in our hearts because of their personalized details and incredible displays of emotion. Annika and Sebastian's German wedding was handmade by the bride and groom to craft a comfortable and relaxed fête for their friends and family to enjoy. The couple's first look, captured so effortlessly by Photo by Betsy, is one of the sweetest we've seen, and we adore that the couple sat together on a tree swing during their ceremony.
The Couple:
Annika and Sebastian
The Wedding:
Chemnitz, Saxony, Germany
The Inspiration:
We both love to create things with our hands and make people feel comfortable, relaxed and at home by decorating spaces casually, but cozy. For our wedding we wanted to concentrate on a few, but special details and keep it simple, natural and homemade. Both our location for the ceremony and our reception venue were already filled with natural beauty, so we just had to add a few decorations.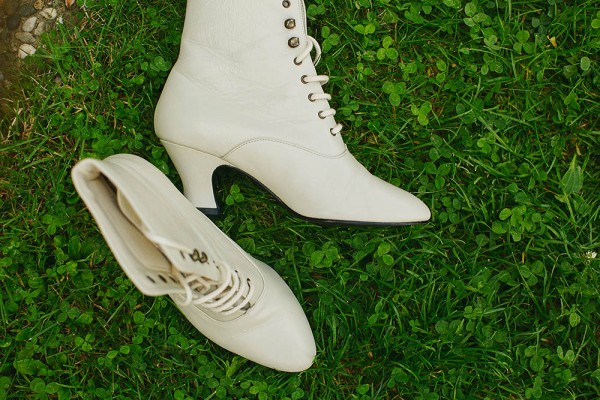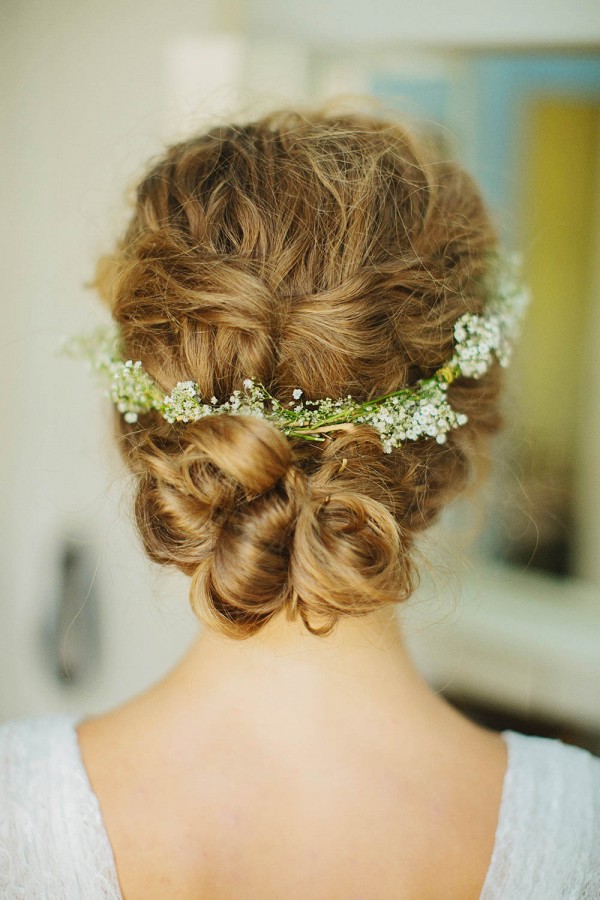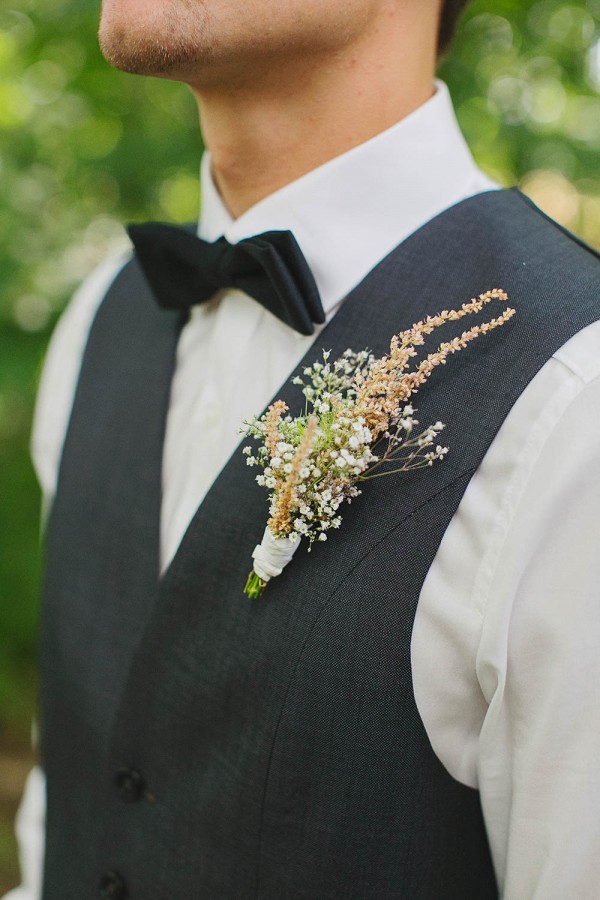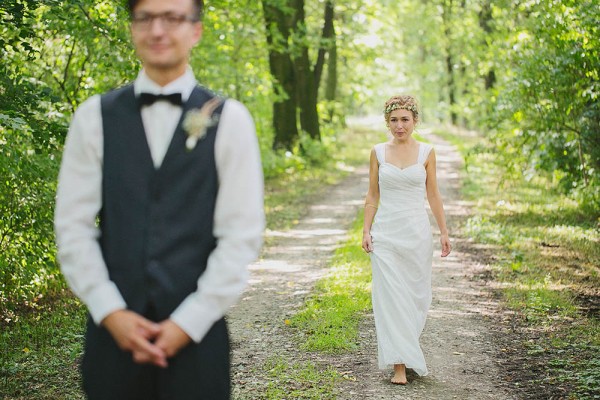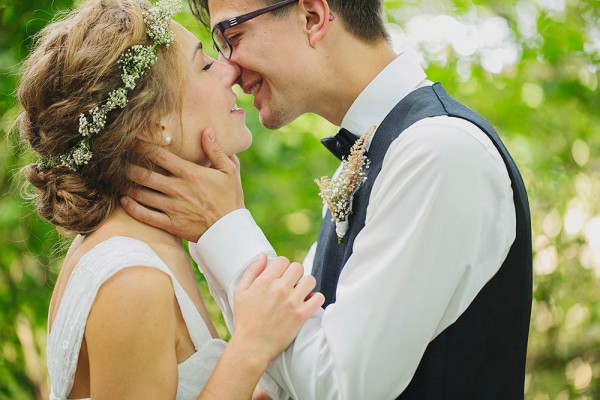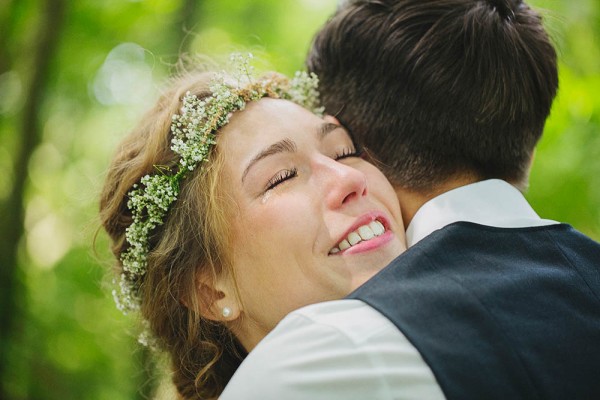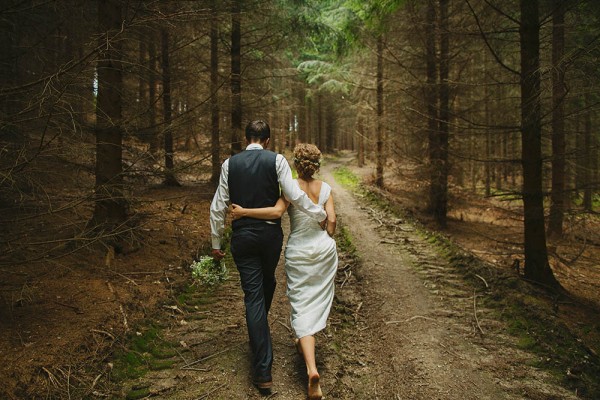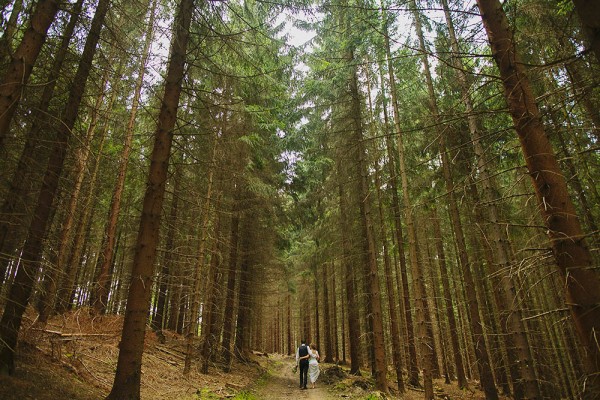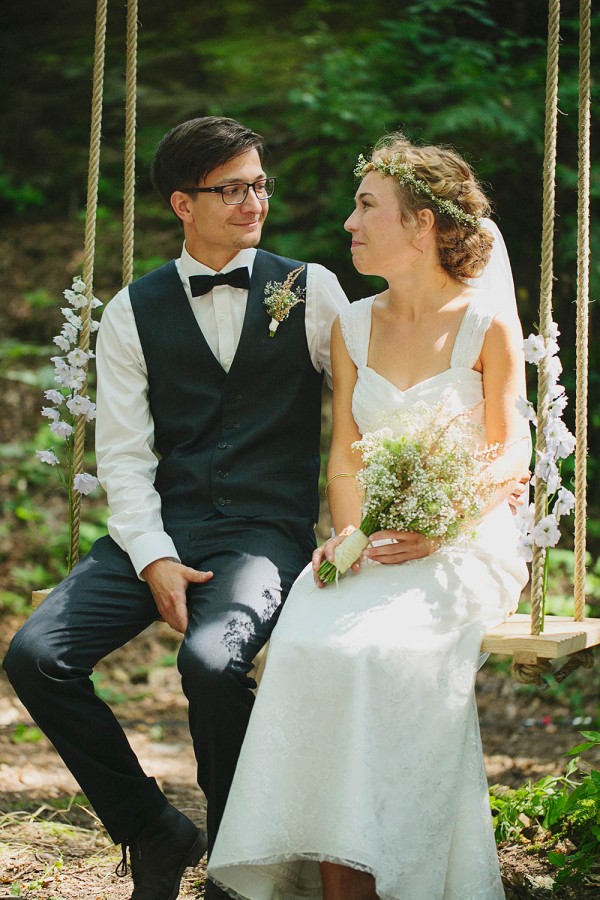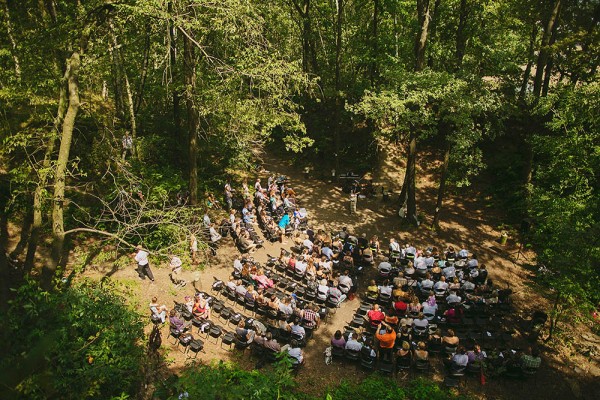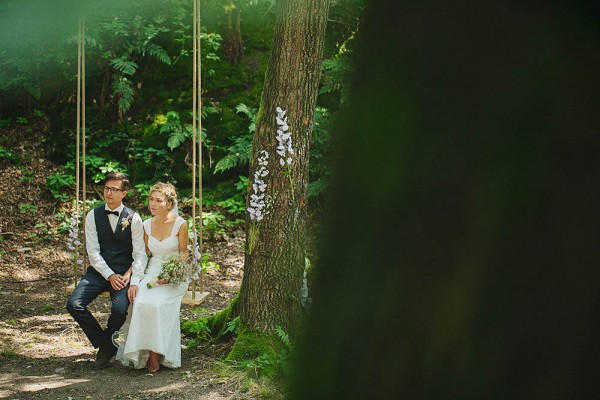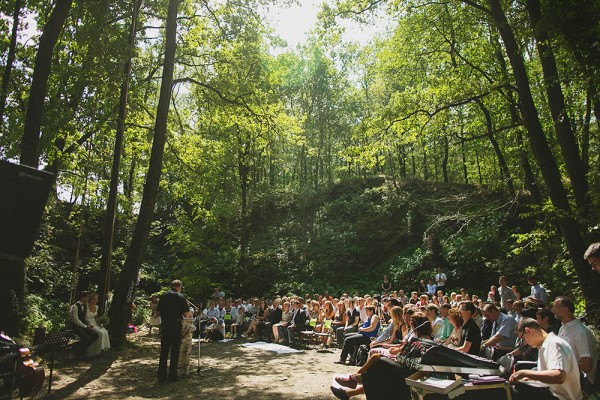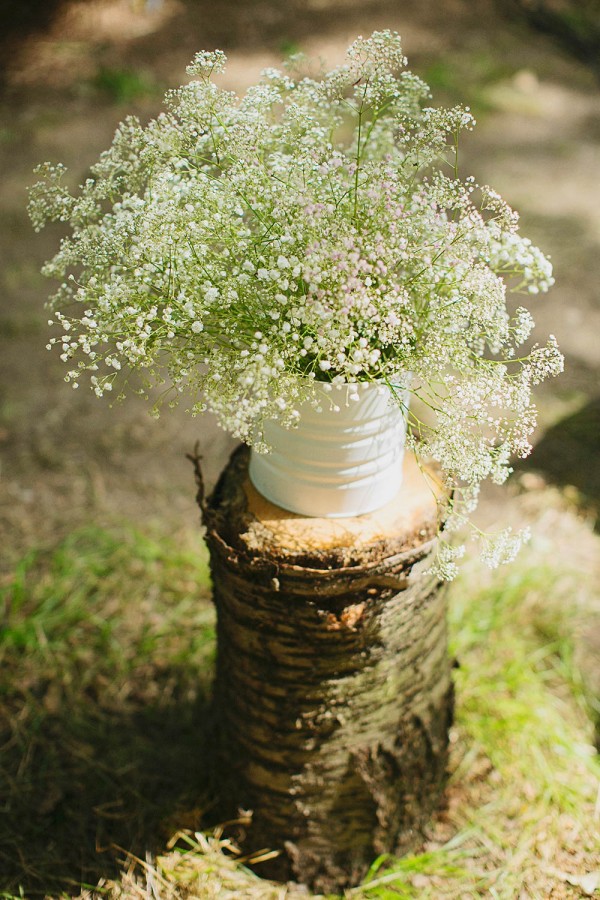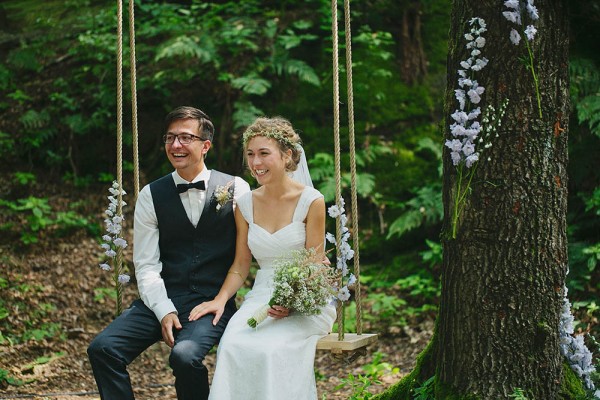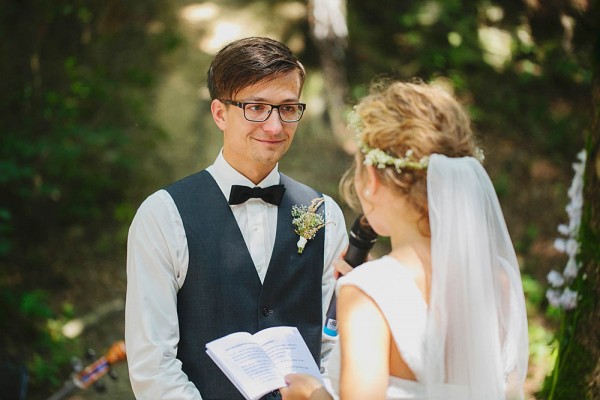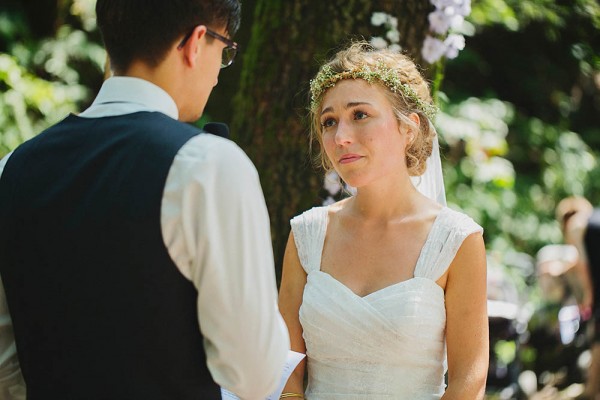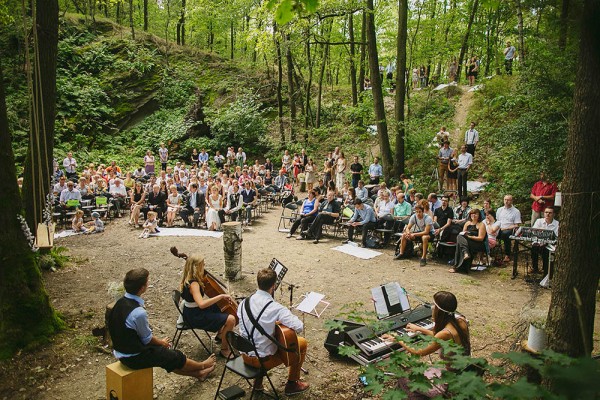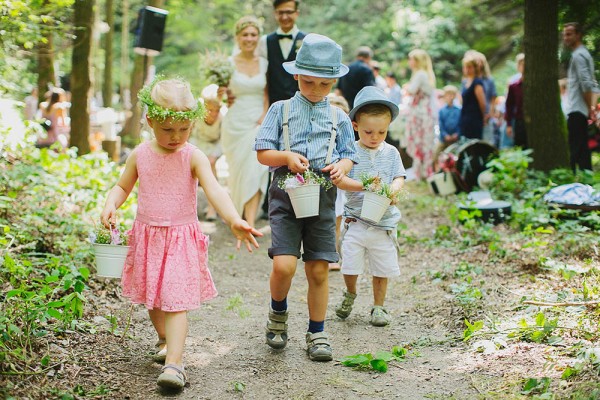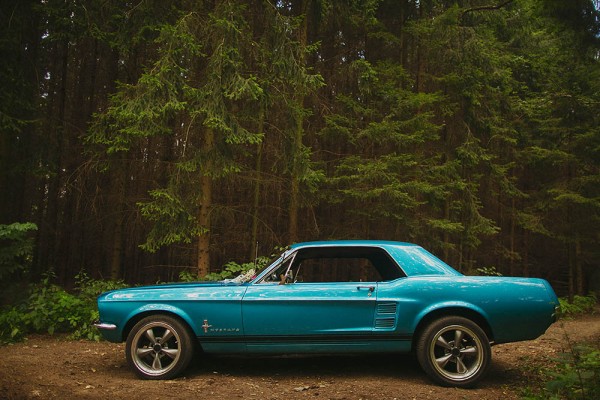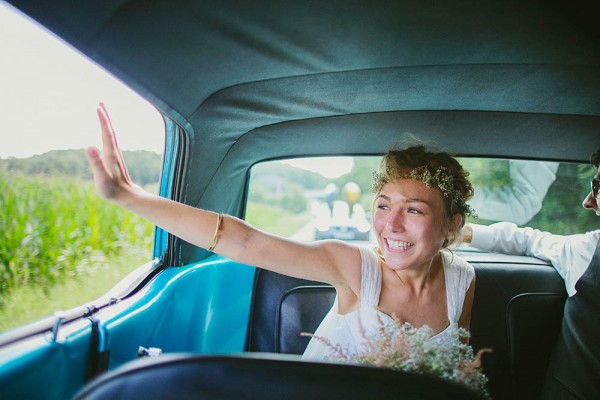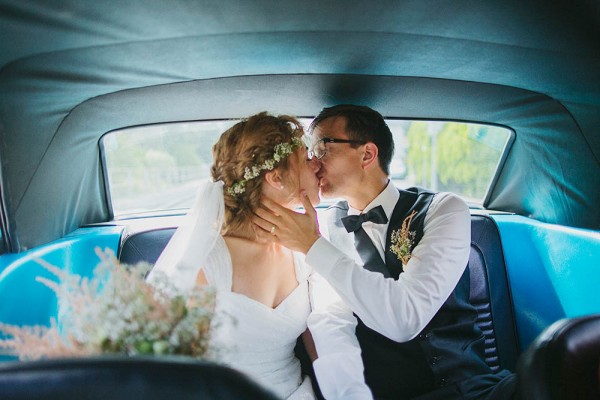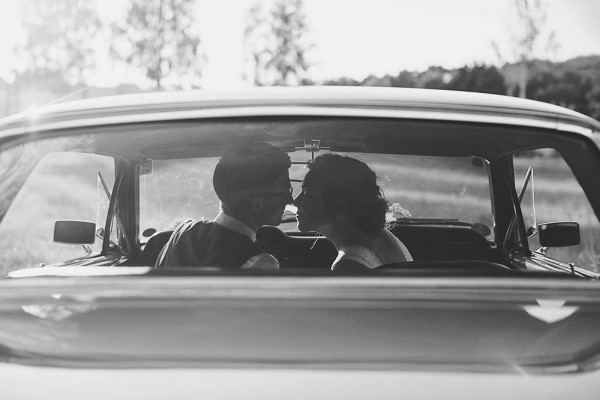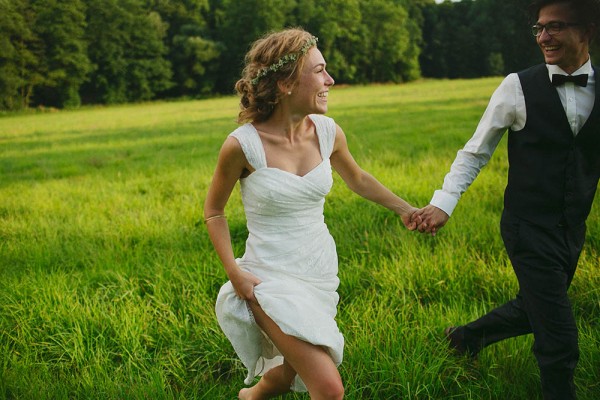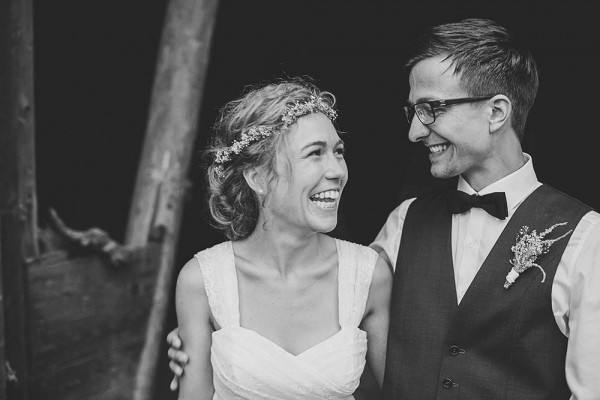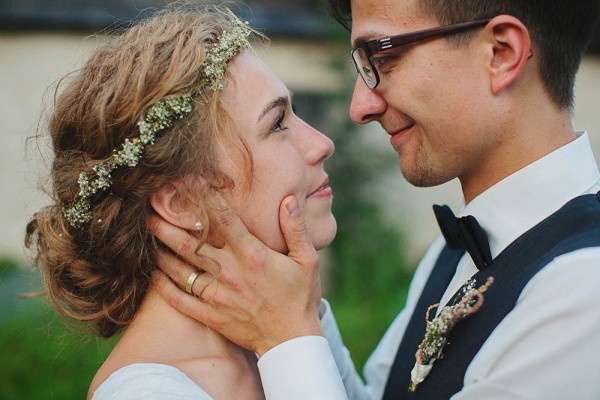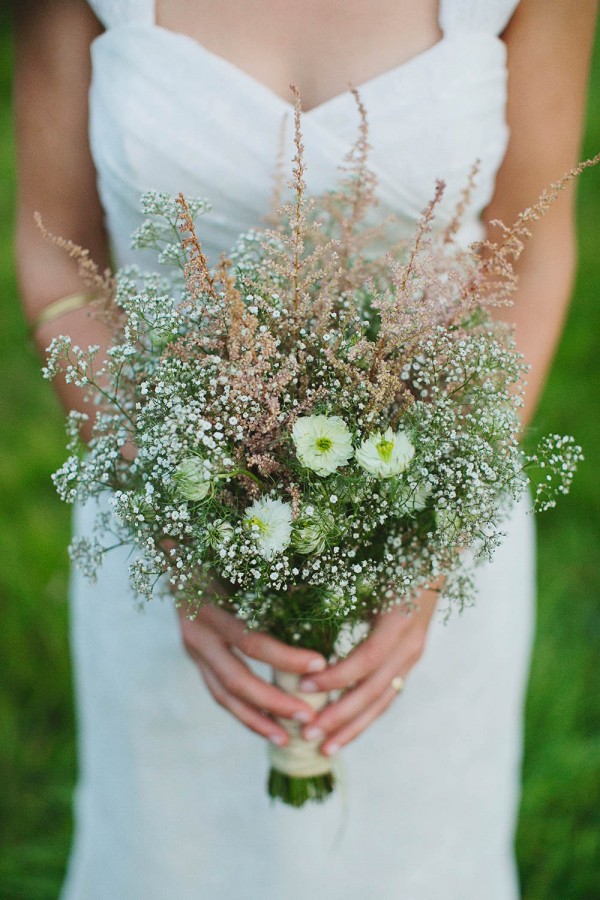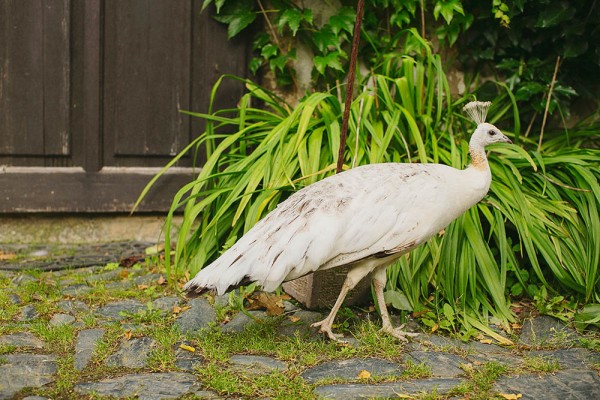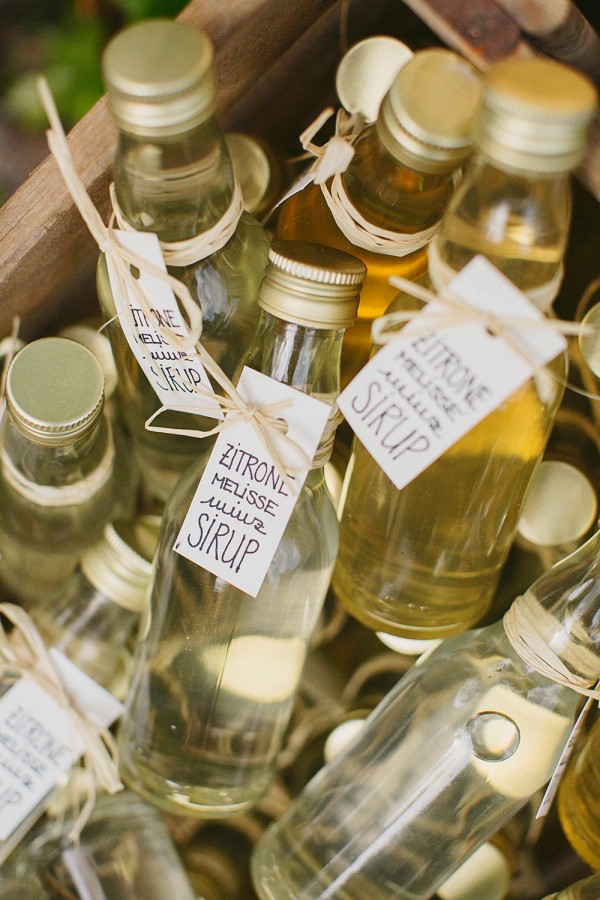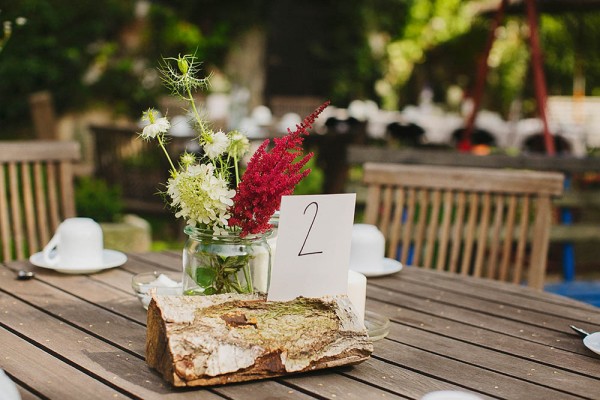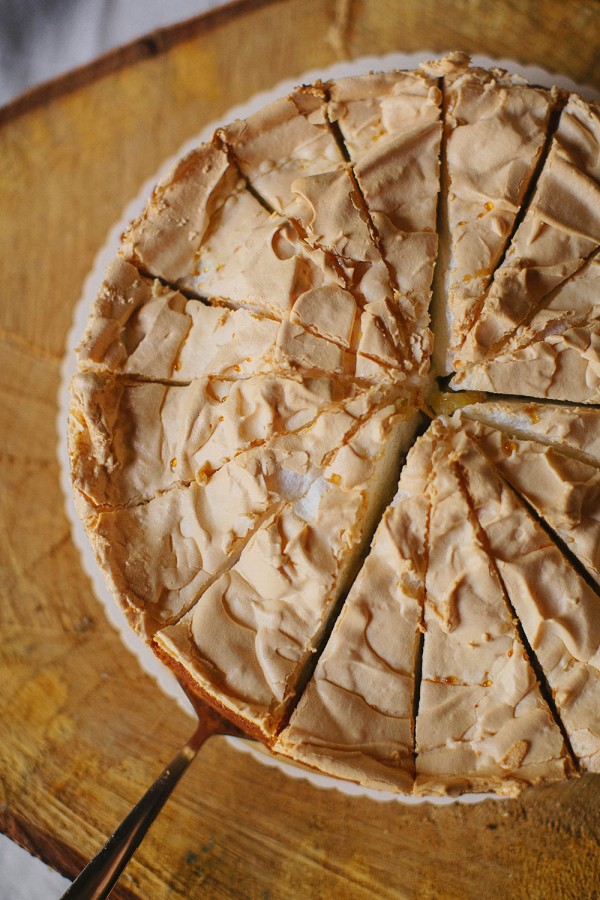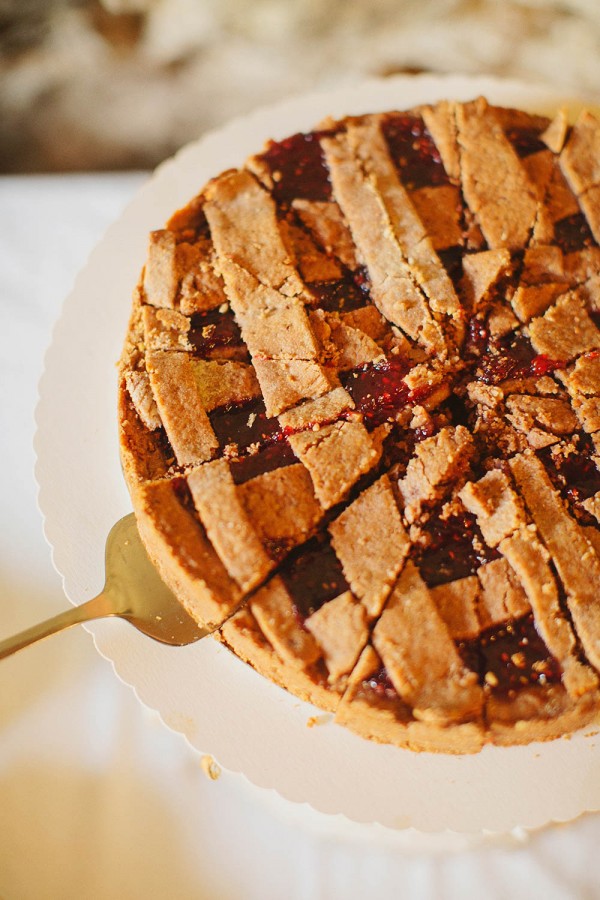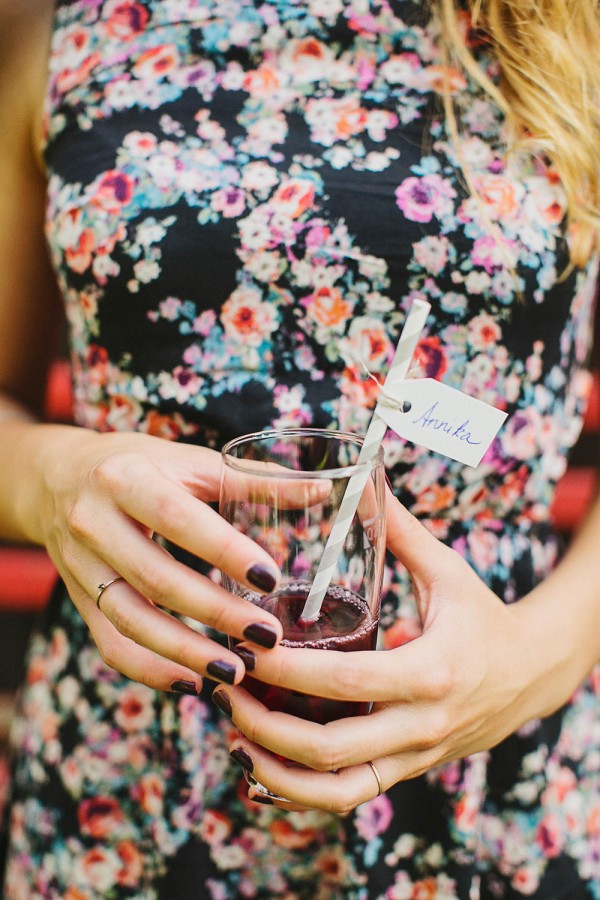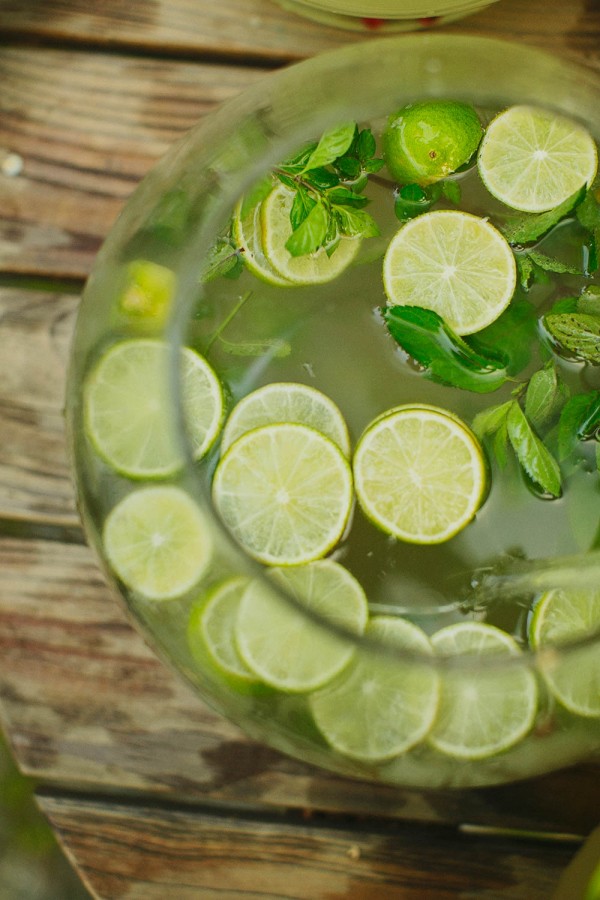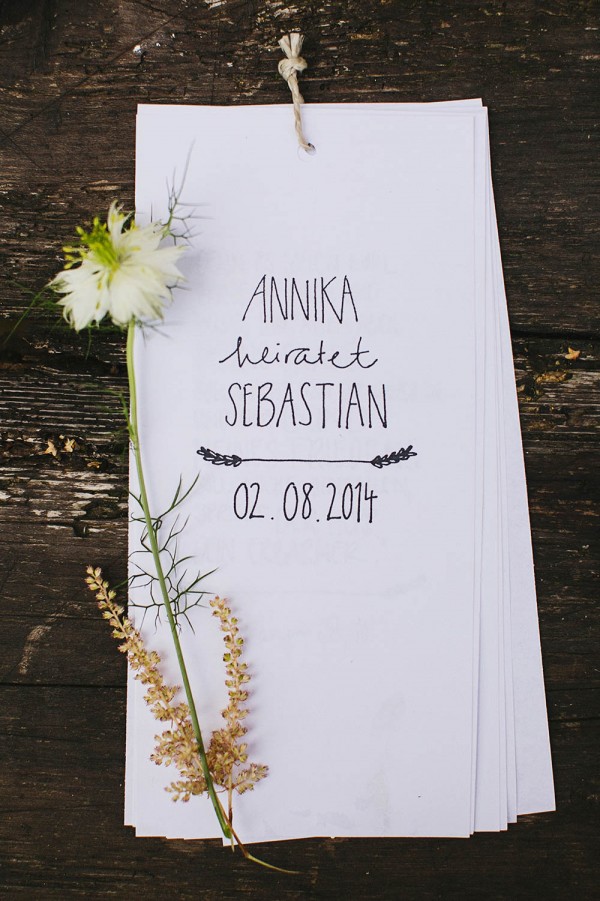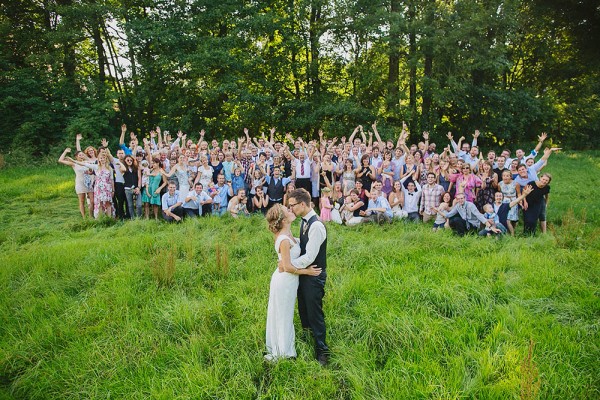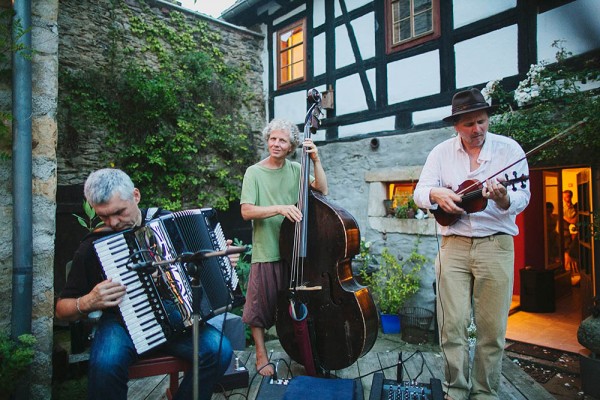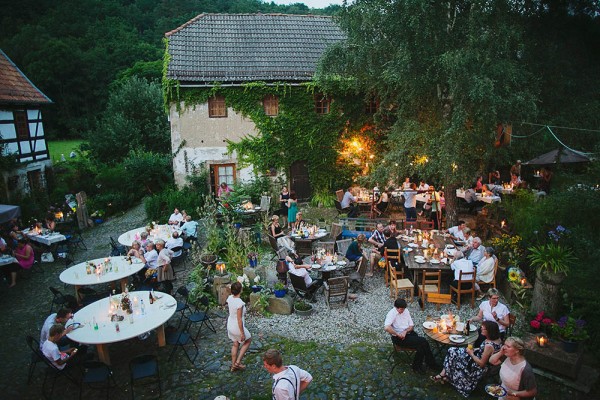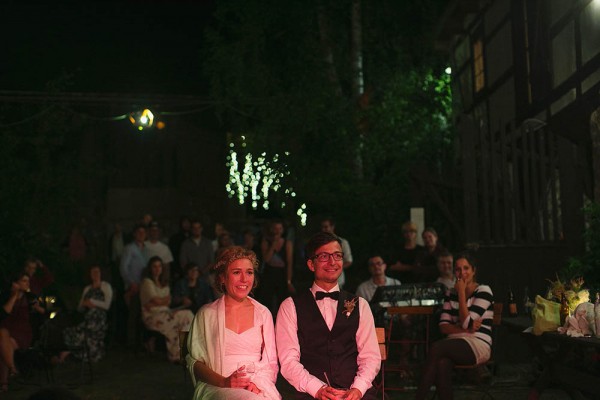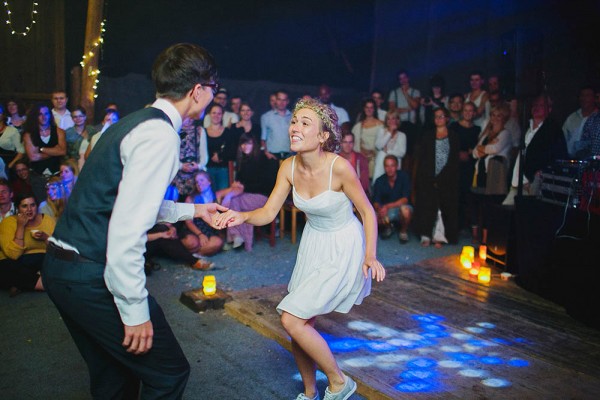 The Moments:
Annika: My by far favorite moment was the first look. I am so glad we decided on having this intimate moment before the official ceremony. We located the first look along an alley and I had to walk a pretty long path to get to my groom. During this walk all of the sudden I realized this was THE DAY I have always dreamed of and how special, big, but totally worth it this commitment is.

In my insides I already said YES to the man waiting for me at the end of the path in this very moment and decided to keep on taking my steps toward him – in good times as in bad. I am so thankful I had the time to be totally present in this moment and the tender sunlight shining through the trees, the faint bird's twittering, the soft ground I could feel by being barefoot just made this moment even more unforgettable.
Sebastian: Well, the whole day felt like heaven. Somehow unreal, like watching one of these movies, were they produce a certain mood with using special filters. But there was no filter and no waking up. The weather was just perfect for the outdoor venue we planned on. After we had our first look I was again by myself walking into the forest, passing through a lined up crowd of friends and family, leading them towards the location for the ceremony. Walking ahead of all these beloved people, there were some friends with me, walking barefoot and playing a folk love song. Before reaching our destination there happened to be a few seconds where everybody was holding their breath because of all the magic that was filling up this holy place inside the forest. Right in this moment a band (piano, guitar, cello) started playing an acoustic version of the song "children of the earth" by Josh Garrels, as Annika was walking to the spot by her parents. Now the whole setup appeared even more sacred and just right for us two to become one. After a lot of smiling and some tears everybody was sitting down — Annika and me on a swing tied high up in the trees.
The Couple Recommends:
Without any doubts our friend and photographer Betsy made the biggest impact on turning our wedding into a dream. We still can't imagine how this day would have looked like without her as a helper, decorator (actually she spontaneously made my floral crown, because the ordered one wouldn't fit…), counselor, encourager (took away all my nervousness!), joy-bringer, supporter, most awesome photographer and overall as a friend. We are beyond thankful for her coming to Germany despite all difficulties and being the most easy-going and loving person to have around!
The Wedding Team:
Photography – Photo by Betsy
Reception Venue – Appenhoff/Wetzelmühle
Floral Design – Deko-Flor-Service Heike Hösel
DJ – Robin Housotter
Live Music – Krambambuli
Wedding Dress – Kelsey Rose
Rings – Juwelier Baldauf
Thanks to Photo by Betsy for sharing a glimpse into Annika and Sebastian's beautifully natural German wedding. For more DIY wedding inspiration, be sure to check out Abi and Nick's quirky vintage Texas wedding.