I love the ethereal, luminous images that 2 Brides Photography produced of Mikaela and David's chic countryside wedding in Gnesta, Sweden. Granted, they had a pretty awesome subject to start with – a sweet wedding filled with love in a gorgeous location – but they definitely capitalized on what they were working with! This one is absolute perfection!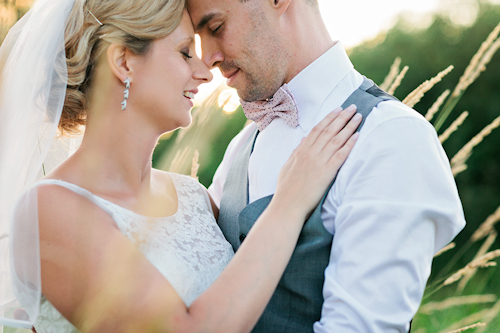 The Goals: The most important thing for us was to get as much time as possible with our friends and family, many of whom travelled far to be there with us. We decided to have a three-day wedding and to host it a little outside of Stockholm, so that the Swedish guests would also get to make it a sort of mini-vacation. We also took advantage of the opportunity to show off the beautiful Swedish countryside to our foreign guests – the location was very important to us. Since many of our family members and friends never had met before, we wanted to give them the chance to get to know each other in a more informal setting, so we arranged a BBQ the day before the wedding.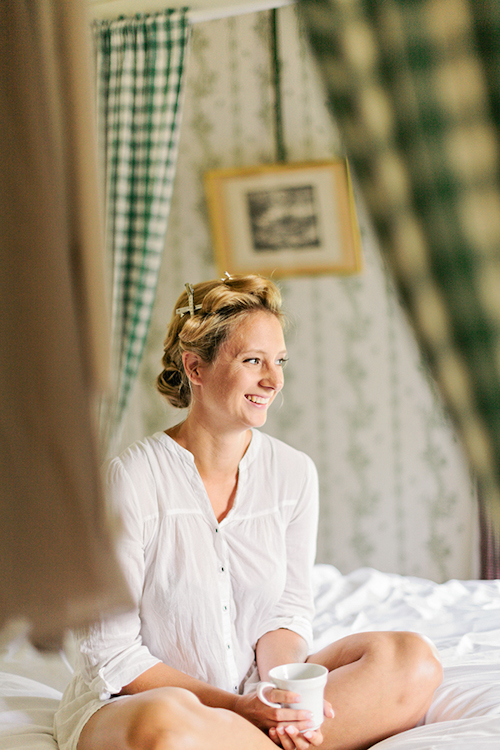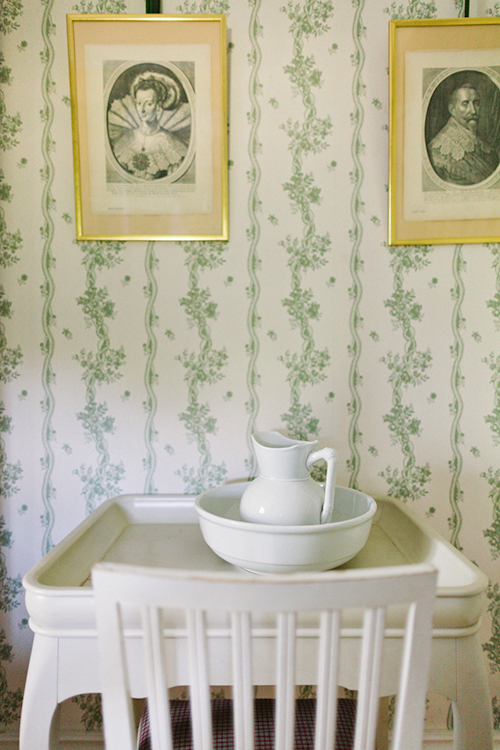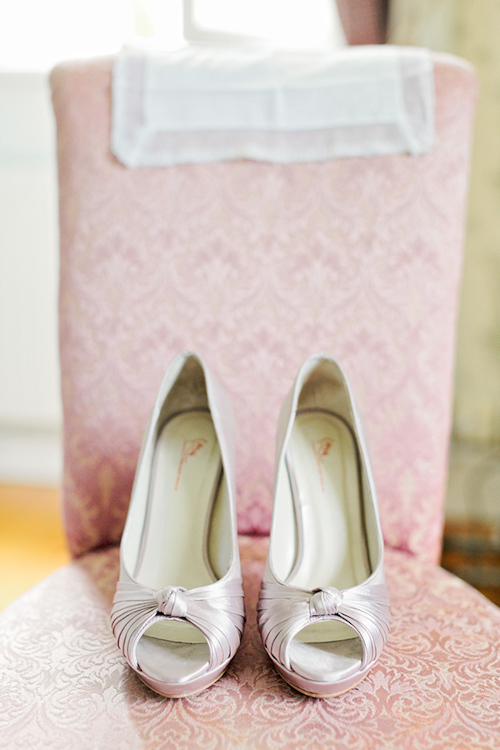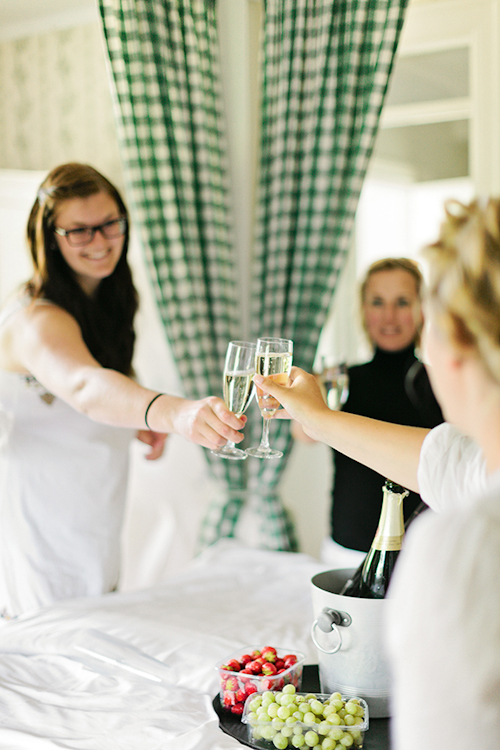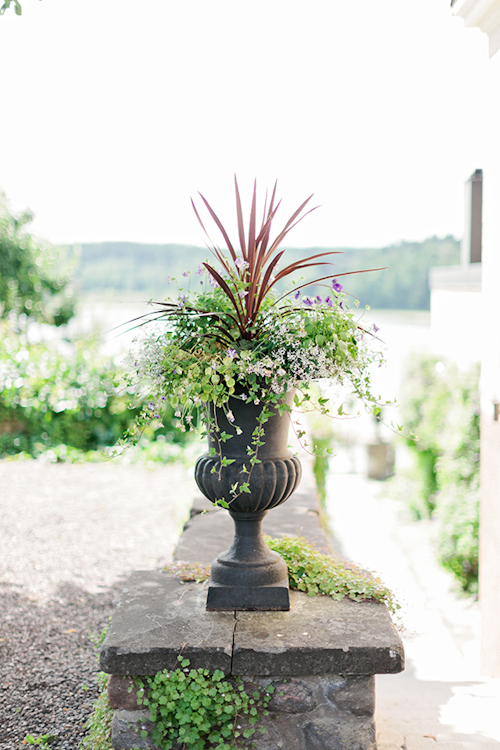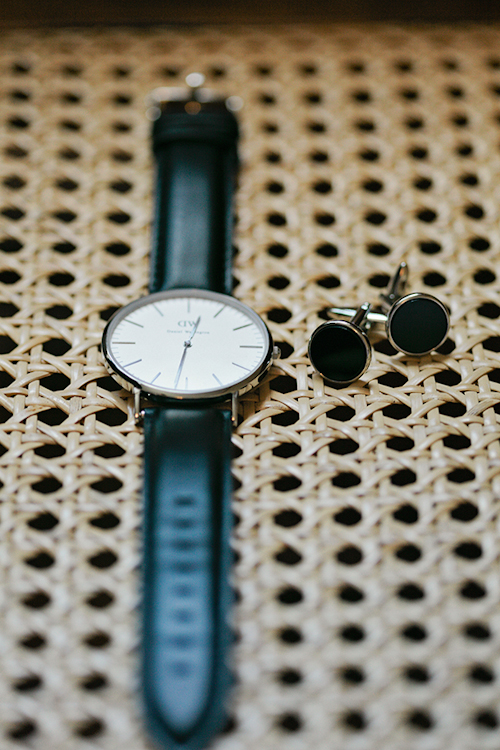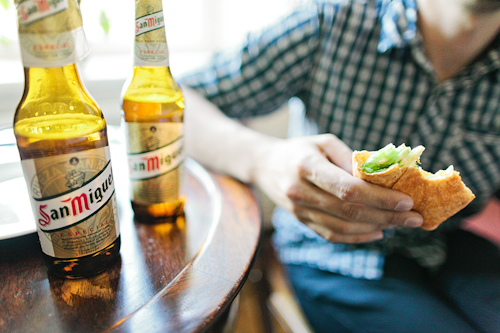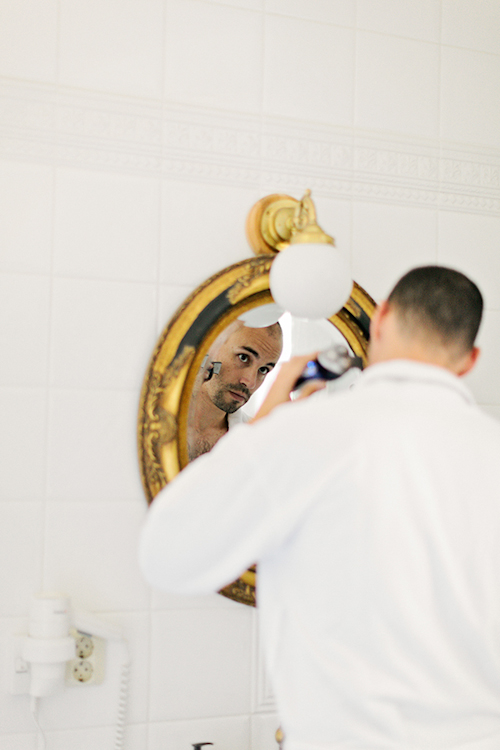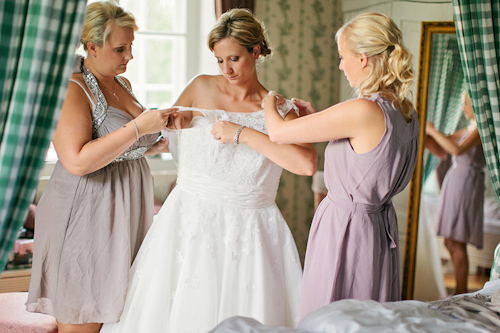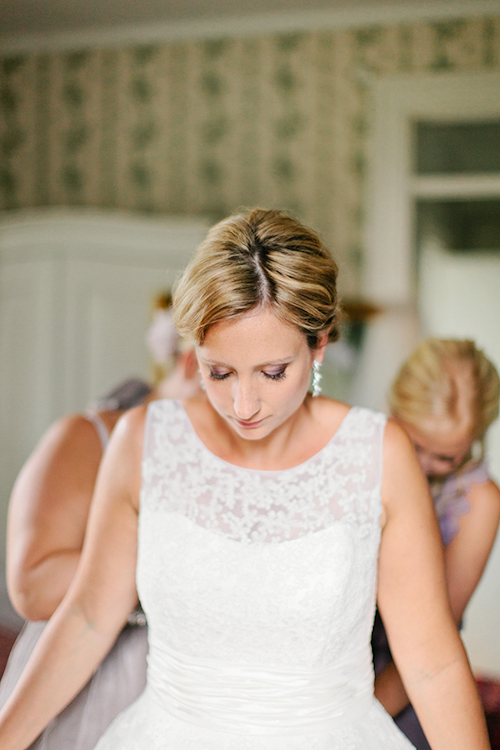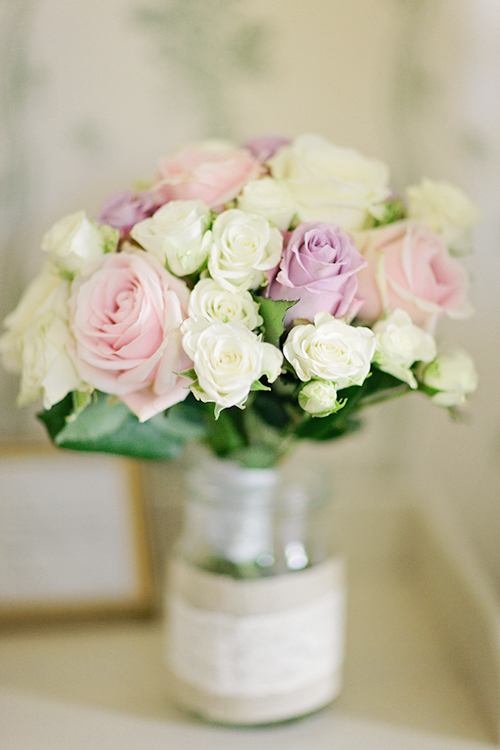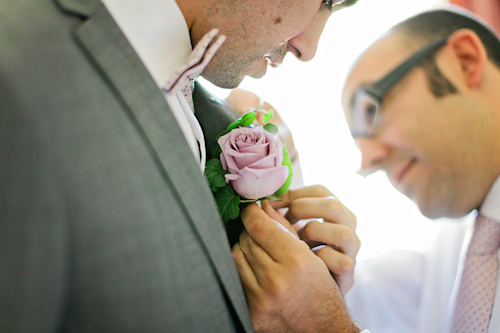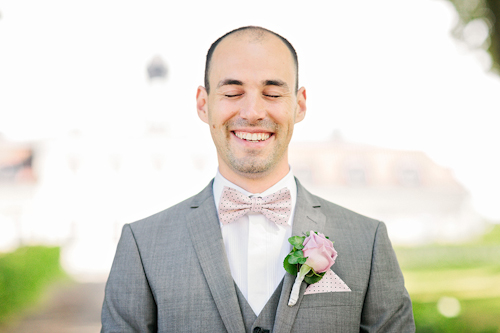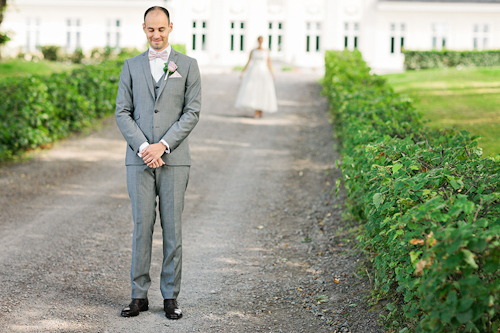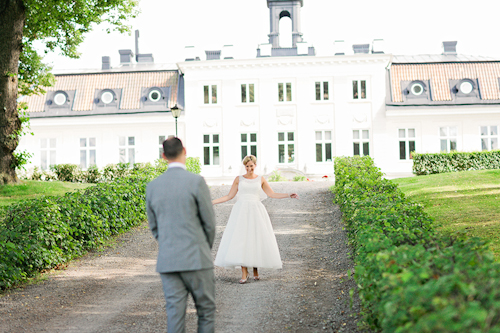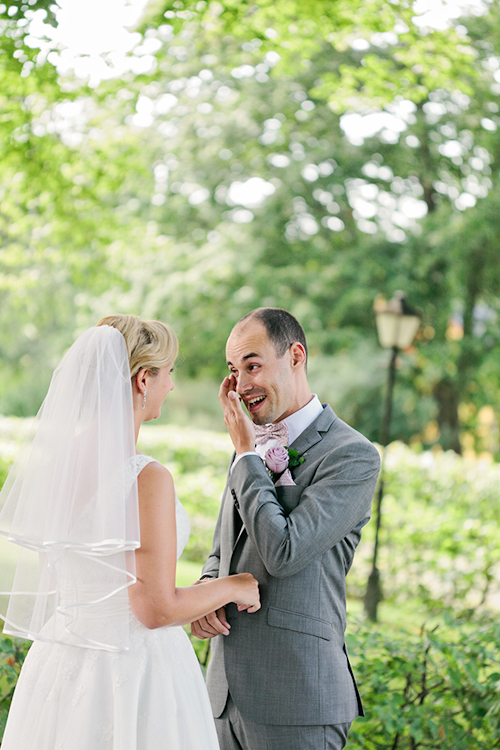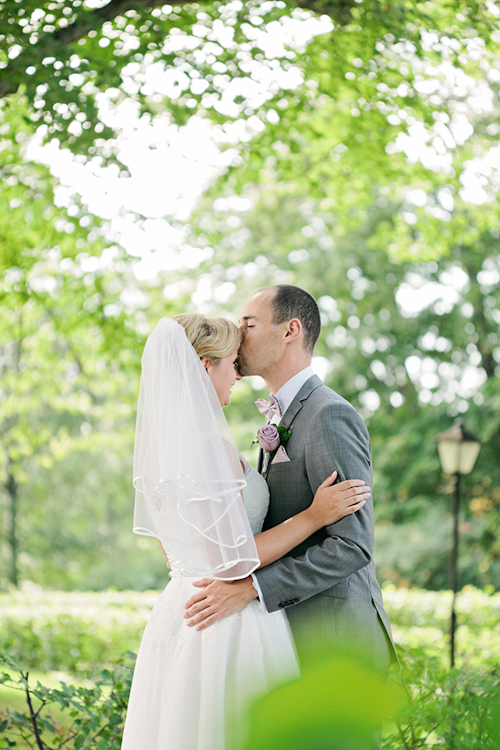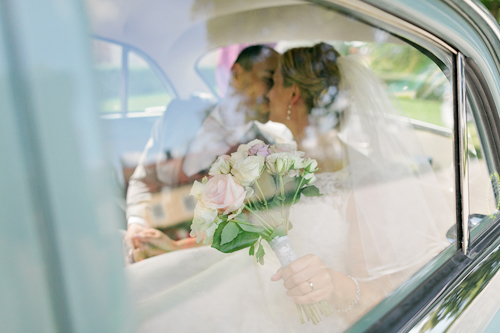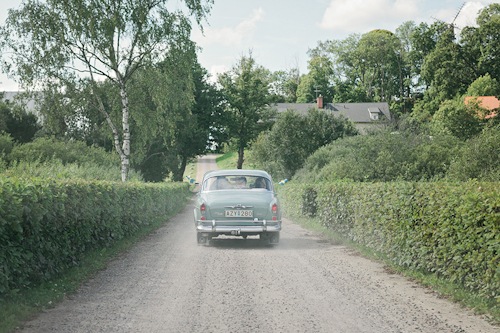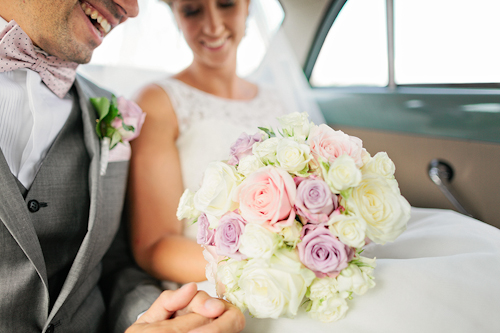 The Vision: The vision was to keep it simple but with our own personal touch, so we put a lot of effort into the details. We somehow wanted our guests to feel like everything was linked together, but without it being too obvious. We had an engagement photo session with 2 Brides in January this year at a stable, and we used the pictures from that shoot for our Save the Date. We re-used some of the decoration from the engagement shoot at throughout the wedding, to add a little continuity – our pre-wedding BBQ also took place in stable, bringing the whole theme together.
We made almost all the decorations and stationery ourselves. Since we needed to have all the paper productions (invitations, church programs, party programs etc) in Swedish and Spanish, we just felt it would be easier to do it on our own. It was a lot of work, we did everything from finding the right paper to designing and proof-reading, but looking back, we realized we had a lot of fun making them.
The color theme was pale pink, purple and champagne. We didn't have perfect color-coordination, but the colors can be spotted in the bridesmaids' dresses, the bridal bouquet,the bridal shoes, the groom's accessories, and the stationery.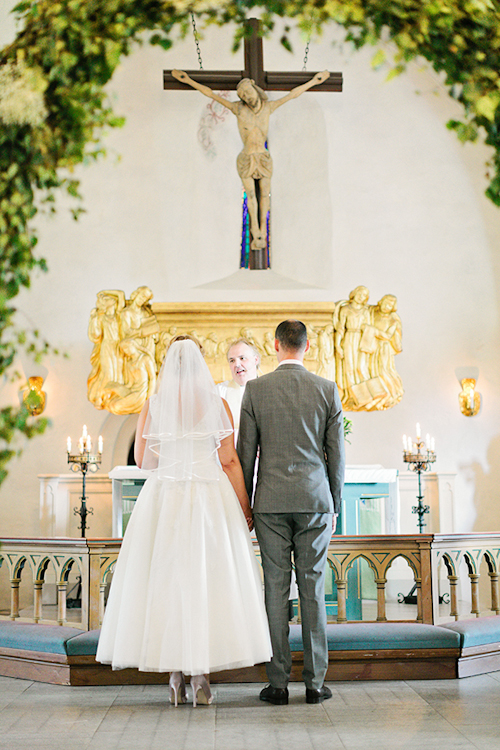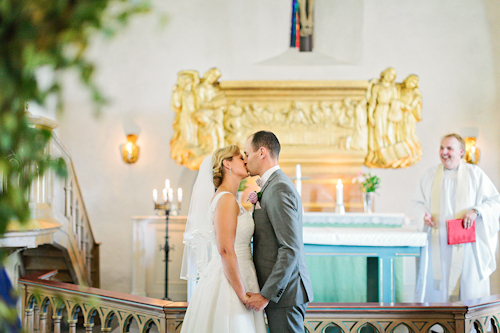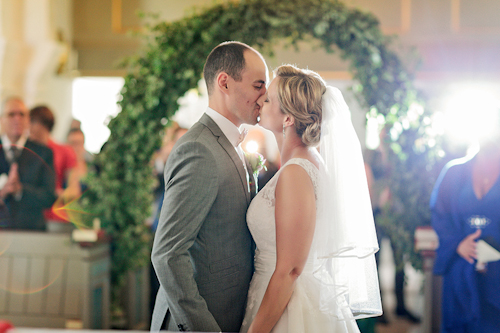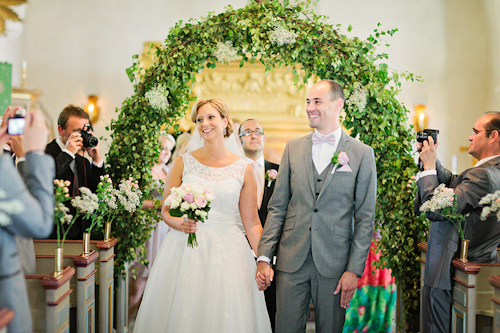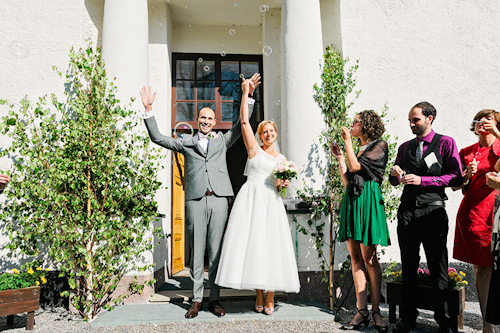 The Look: I didnt exactly rush out to get a wedding dress right after the engagement – I was actually quite worried that I wouldnt find anything I liked and that suited me. Looking for inspiration at wedding blogs, I kept falling in love with 50s-style dresses and thought I wanted something like that. I stumbled upon the brand Lou Lou on the web and definitely wanted to try on one of their dresses. The supply of wedding dresses in Stockholm is quite limited, but I found one retailer that luckily had the perfect dress. It was really comfortable – and best of all, I could dance in it!
David wore a three-piece suit from Tiger of Sweden. His bow-tie and handkerchief came from DAKO, and his shoes from Lottusse. He also was very comfortable in his outfit, and felt that he could easily re-use the suit and the accessories.
The bridesmaids picked their own dresses. We had said the color preferably would be pale pink or a very light purple, but other than that, we just wanted them to wear something they liked and felt pretty wearing. Living in two different countries with no chance to compare the styles or colors before the wedding, it worked out beautifully and we think both bridemaids looked stunning!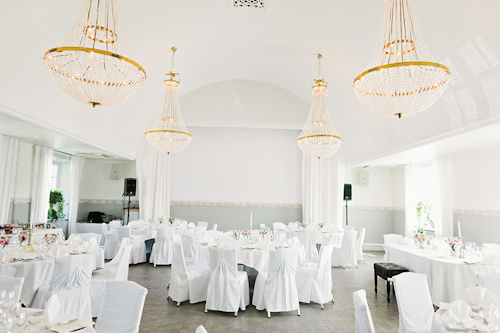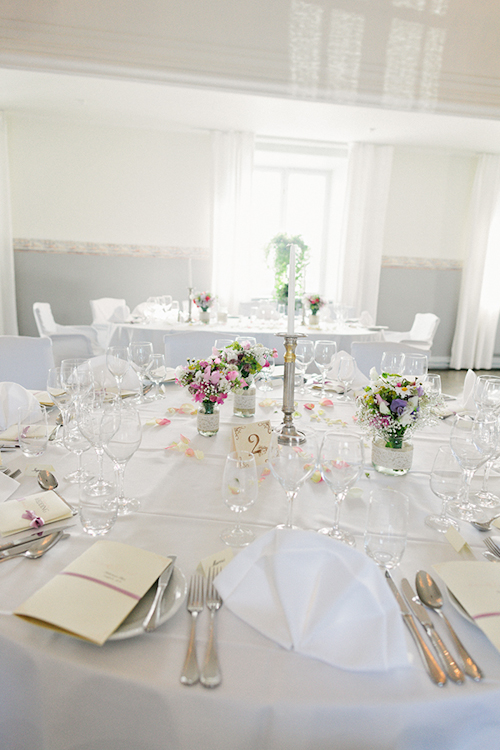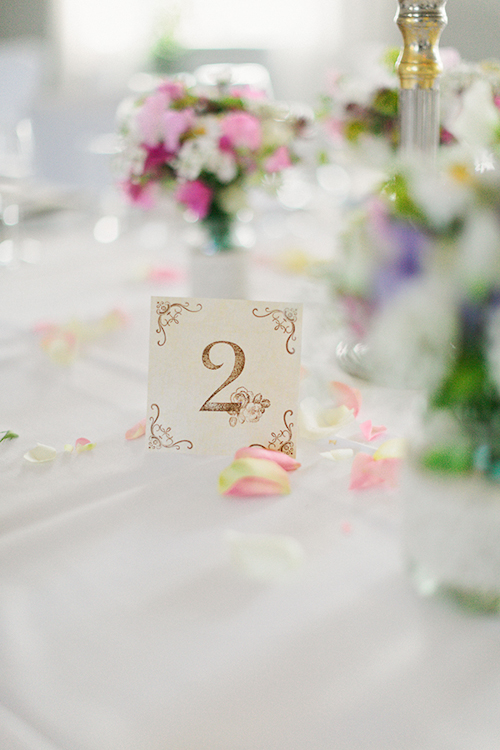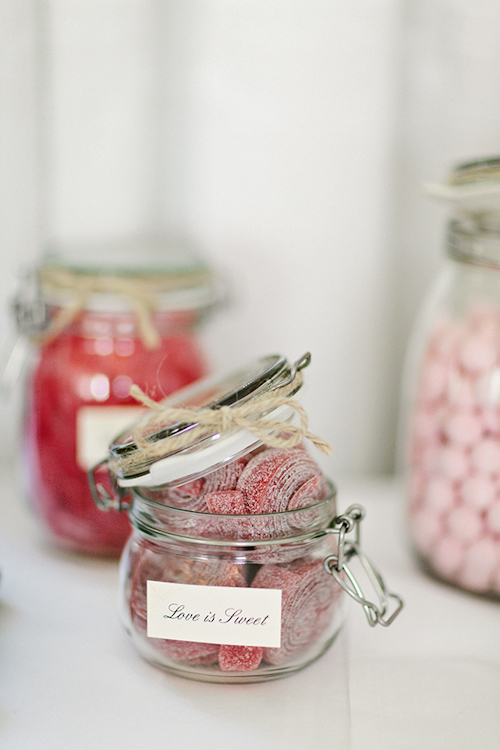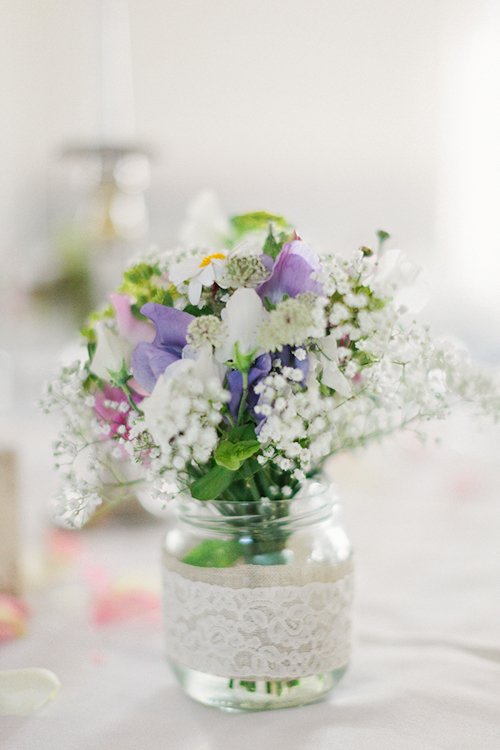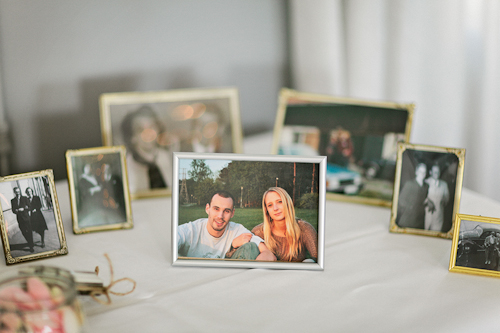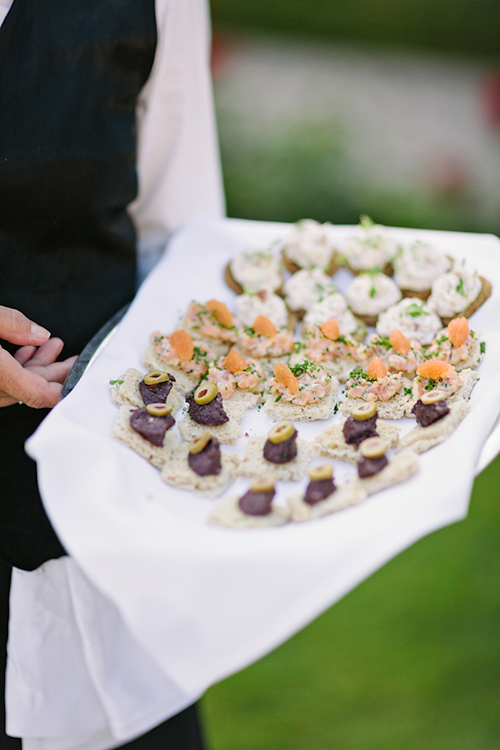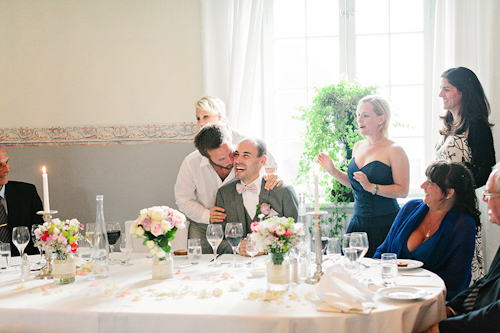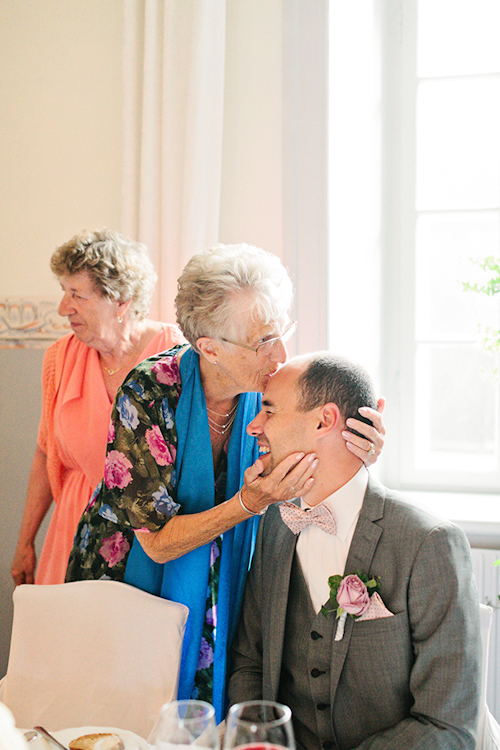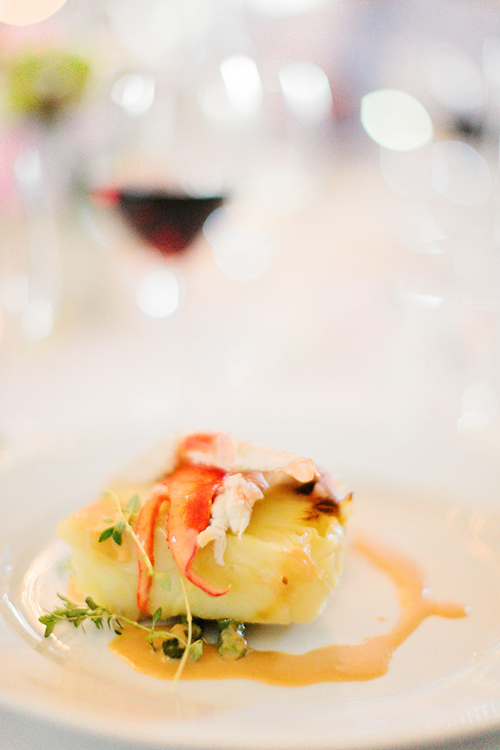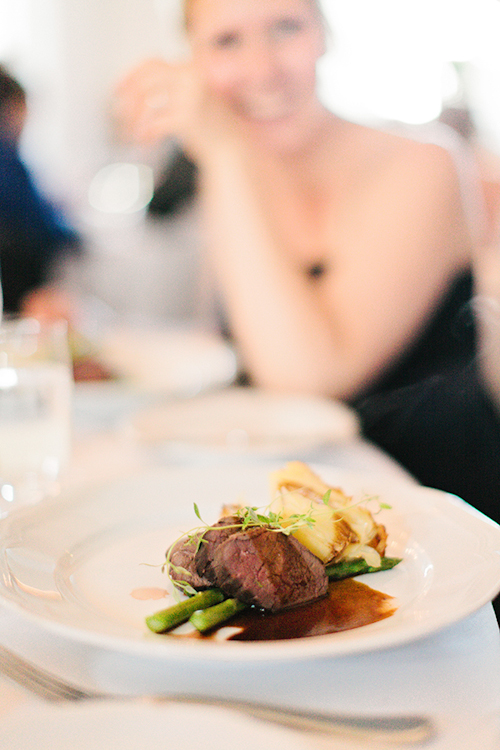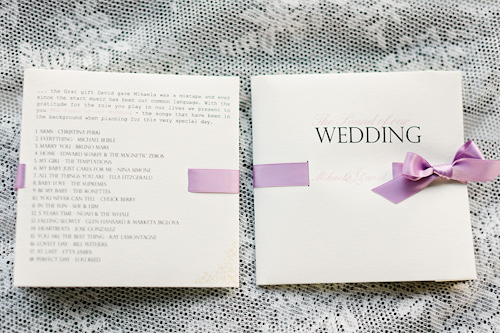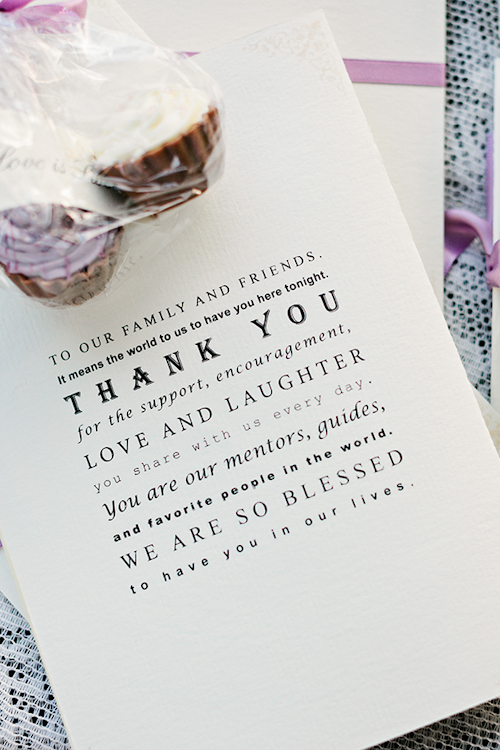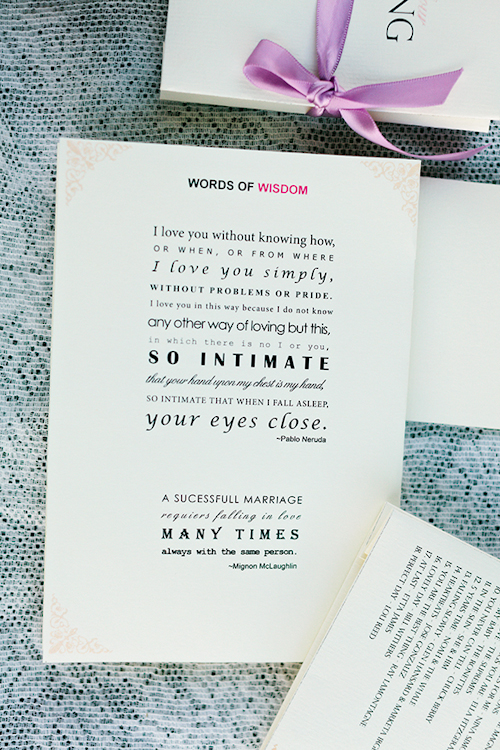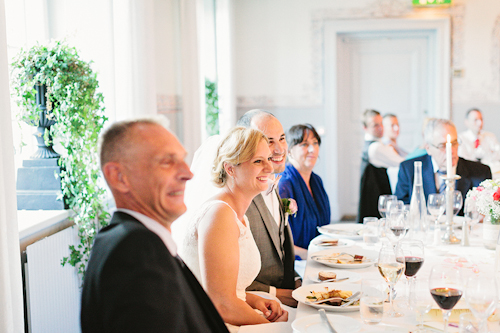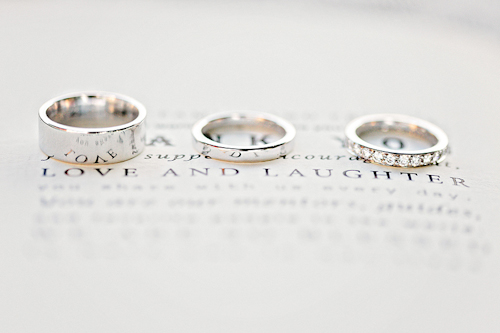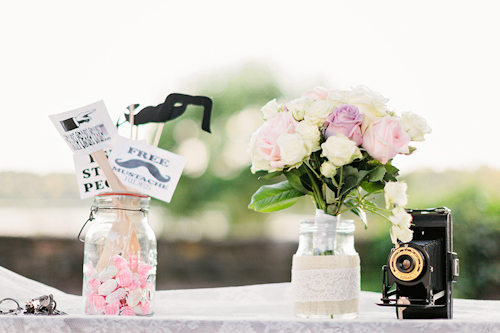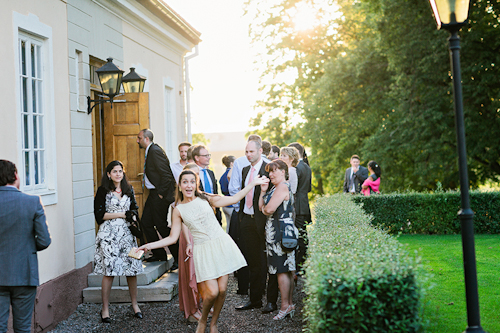 The Moments: Getting ready for our special day was something that really stands out to me as a memorable moment. I just sat in this amazingly beautiful room, surrounded by a few of the people I love most in the world. With all this love in the air, I felt completely calm.
Another special moment was of course the first look. We hadnt really thought about doing a first look moment until Emmi-Sabina and Isabelle, our lovely photographers, suggested it. I think it was the only moment during the day we really felt nervous.
Our biggest wedding planning success was to make sure to involve friends and family members in all the little things that had to be done during the day. We had a list of everything that needed to be taken care of and we just handed out different tasks. Someone got to be in charge of arranging all the cars that were going to the church, someone went to get the flowers, etc. It made us so relaxed to know that all the details were taken care of, and we think our friends and family enjoyed being a part of our day.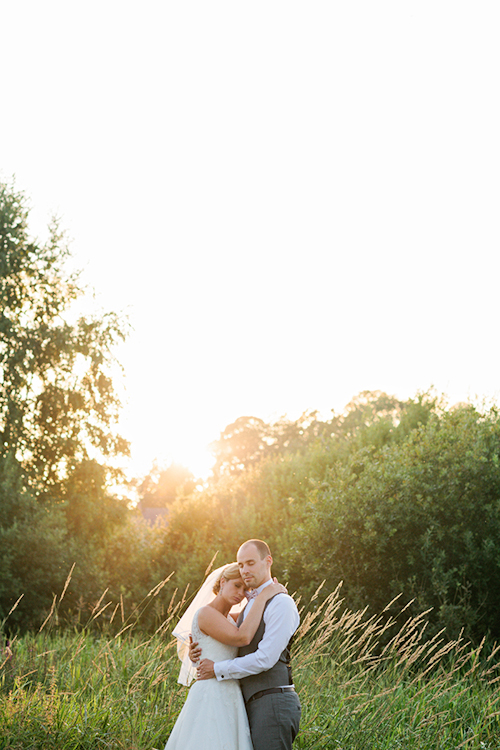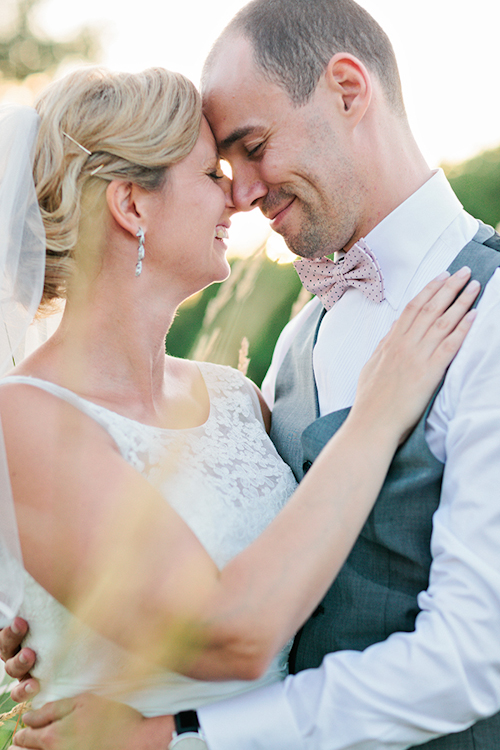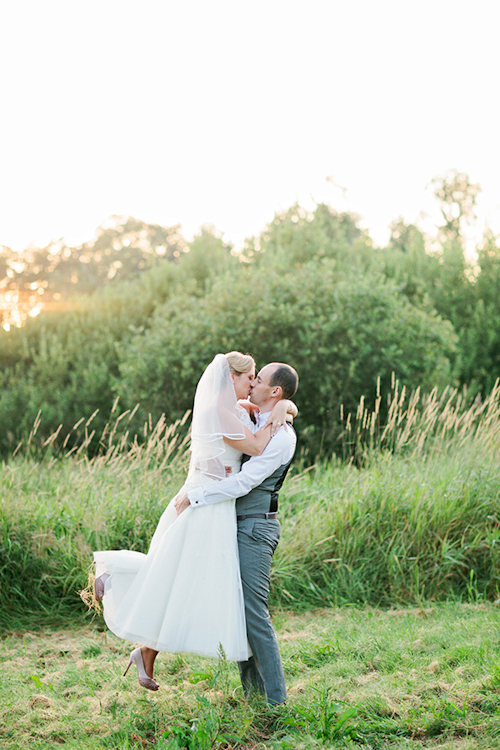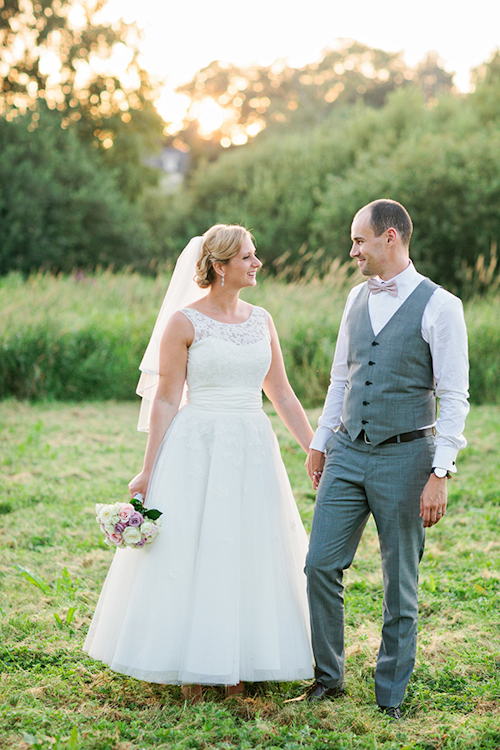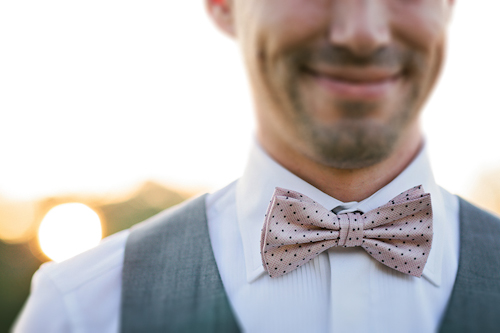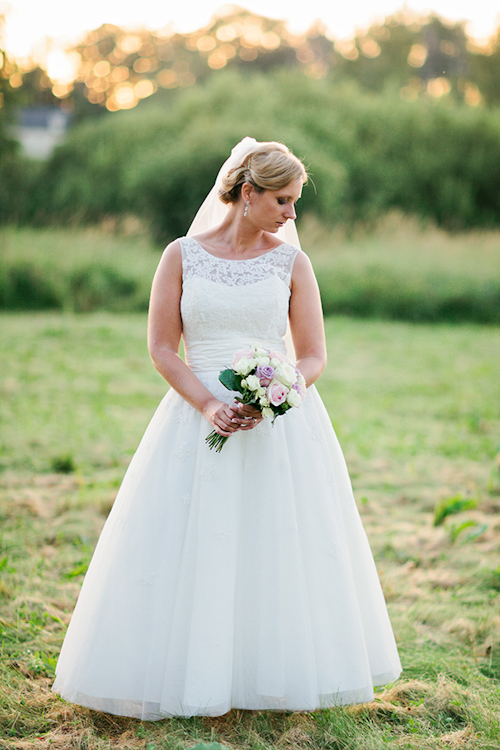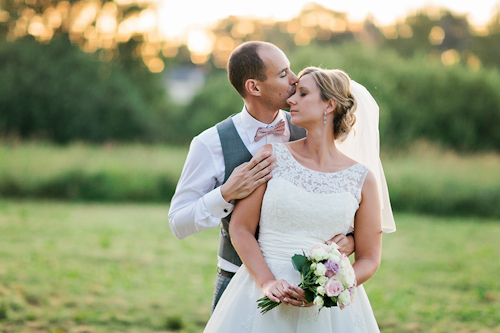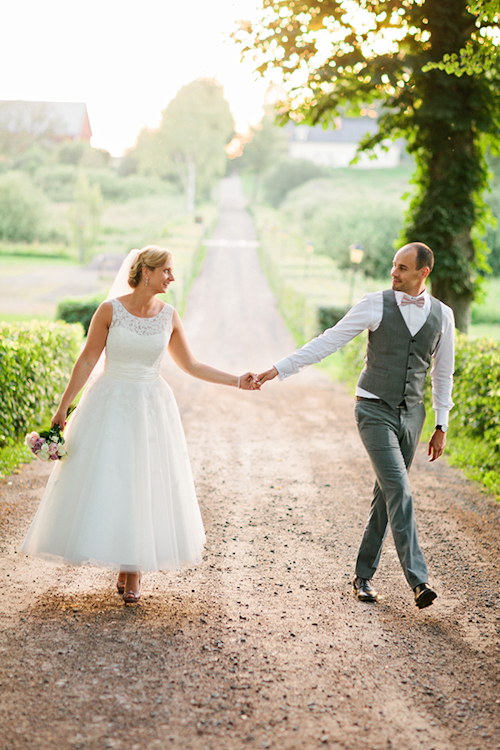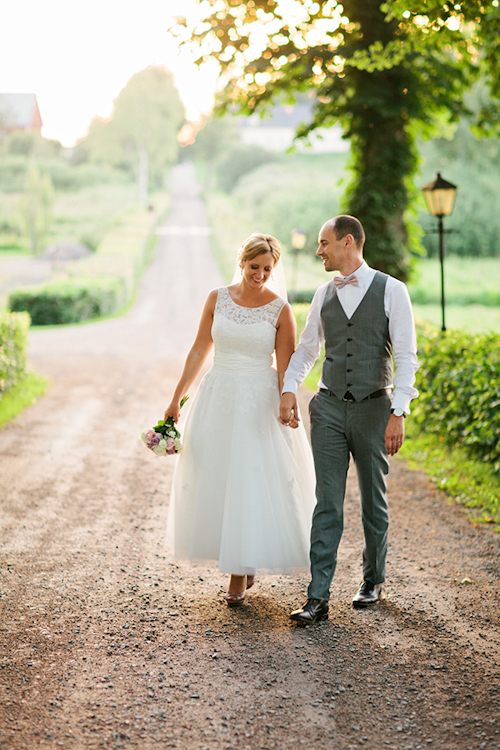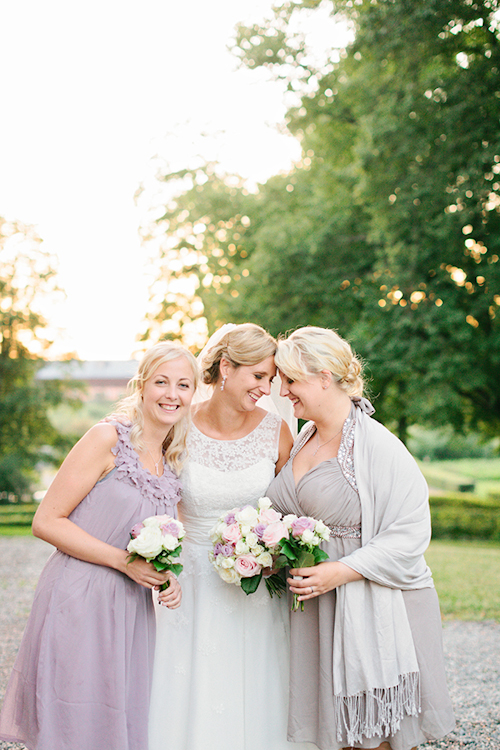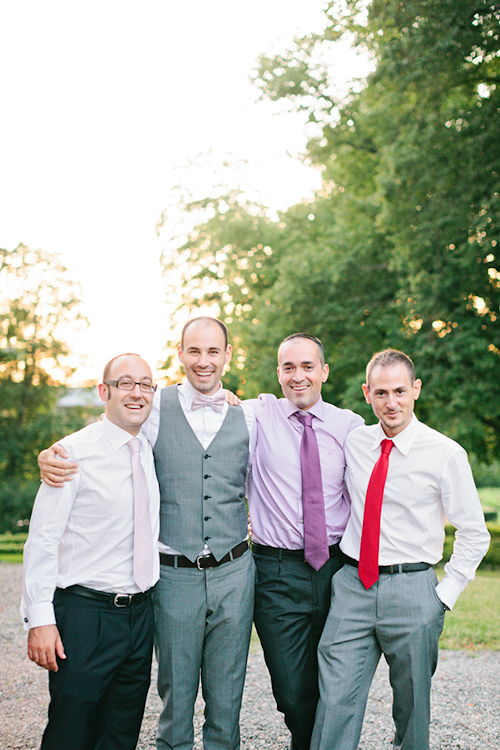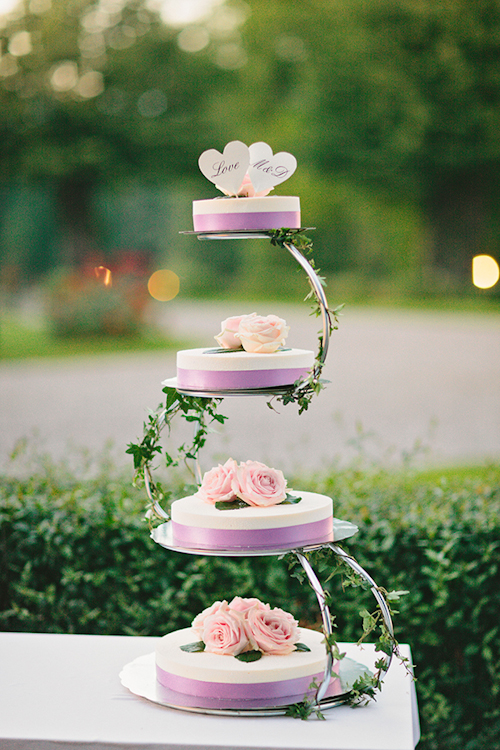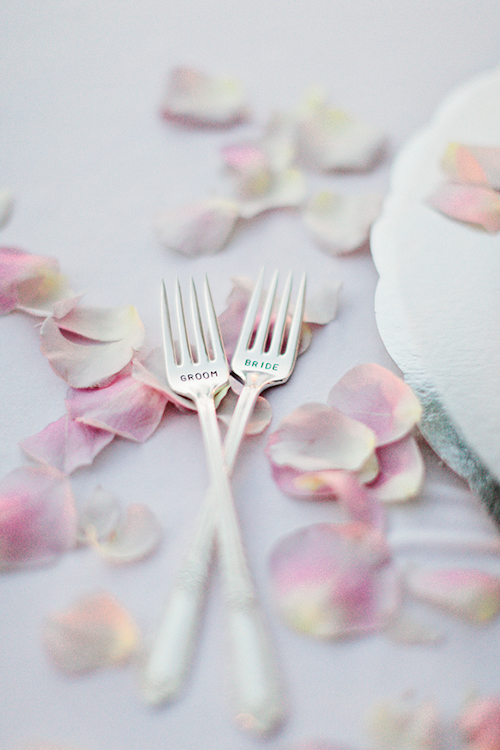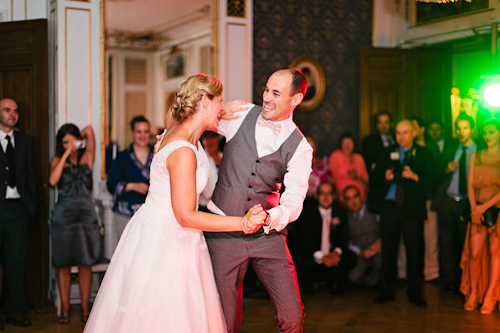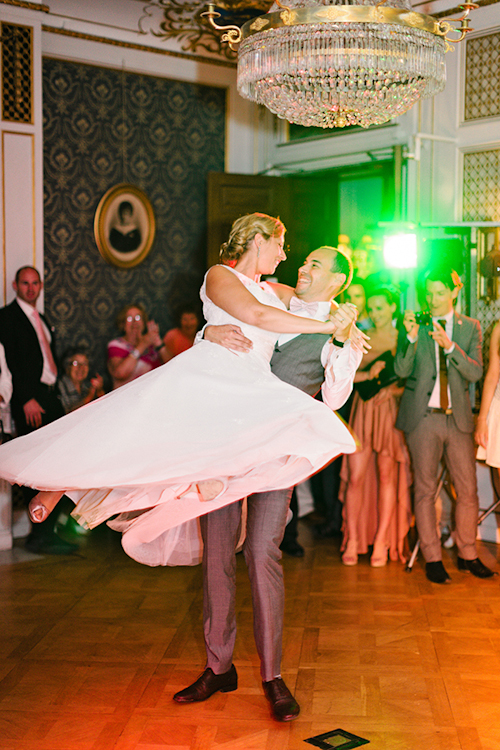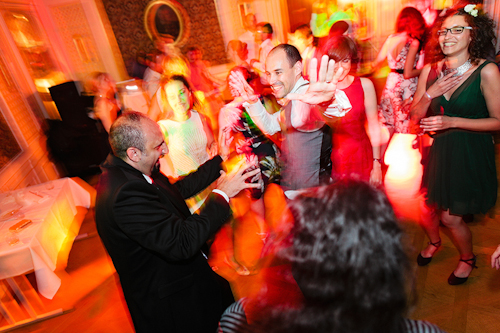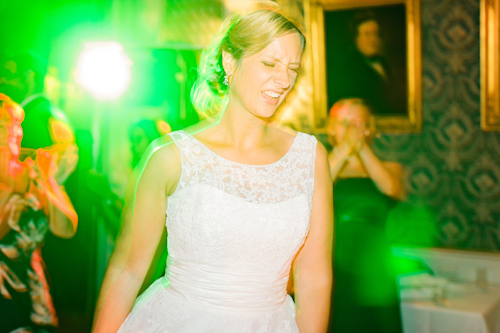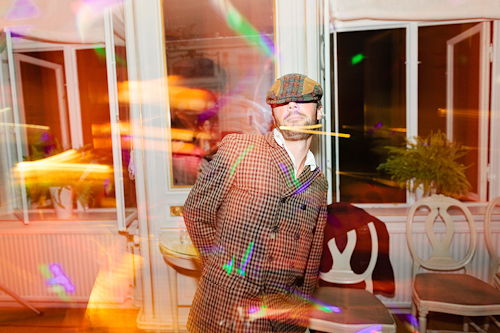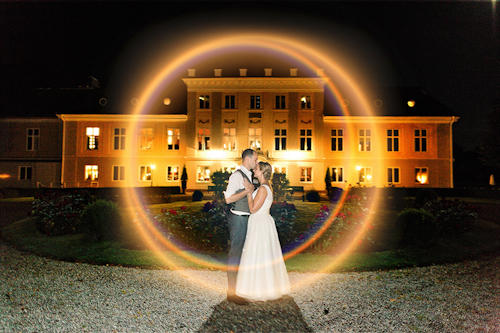 The Pros: If you want to learn more about the talented wedding team that helped make Mikaela and David's wedding day so special, visit their page in our Real Weddings Library!
Thank you, Mikaela and David, for sharing your beautiful wedding day with us!