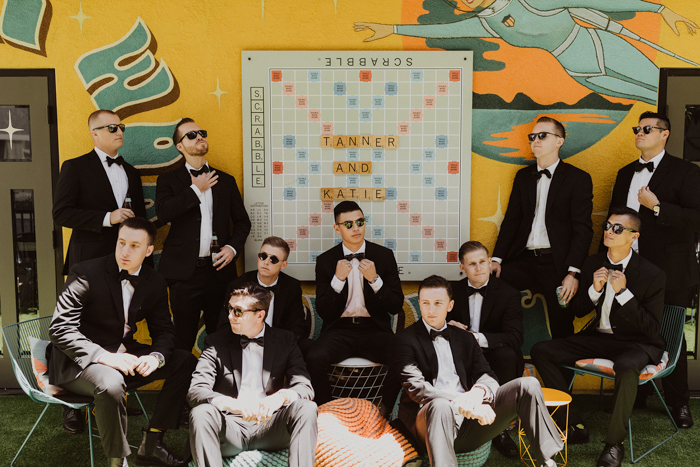 When Katie and Tanner described their dream wedding vibe to Kylie Morgan Photography, they said, "Free People meets modern" — and we can't think of a better way to describe their day at The Holland Ranch! We're totally swooning over every ounce of emotion, love, and stunning details that showed off their personalities. It was important that the little details and style choices told a story about the bride and groom, so Katie rocked a timeless Made With Love gown and cathedral-length veil, and Tanner was looking dapper in a classic suit from Men's Wearhouse. The party was also a raging success! With the most adorable Tinker Tin photo booth to Avenue Twelve rentals and lovely blooms designed by Aurelia Flora, these decor choices will have your Pinterest board looking fab! If you've been dreaming of a rustic, boho wedding, this one's for you!
The Couple:
Katie & Tanner
The Wedding:
The Holland Ranch, San Luis Obispo, California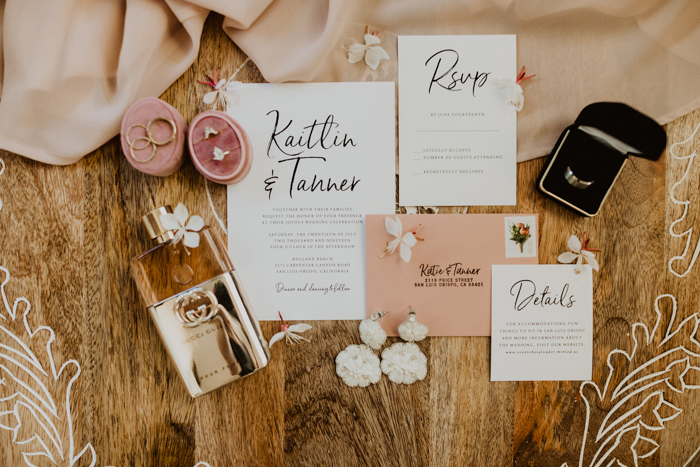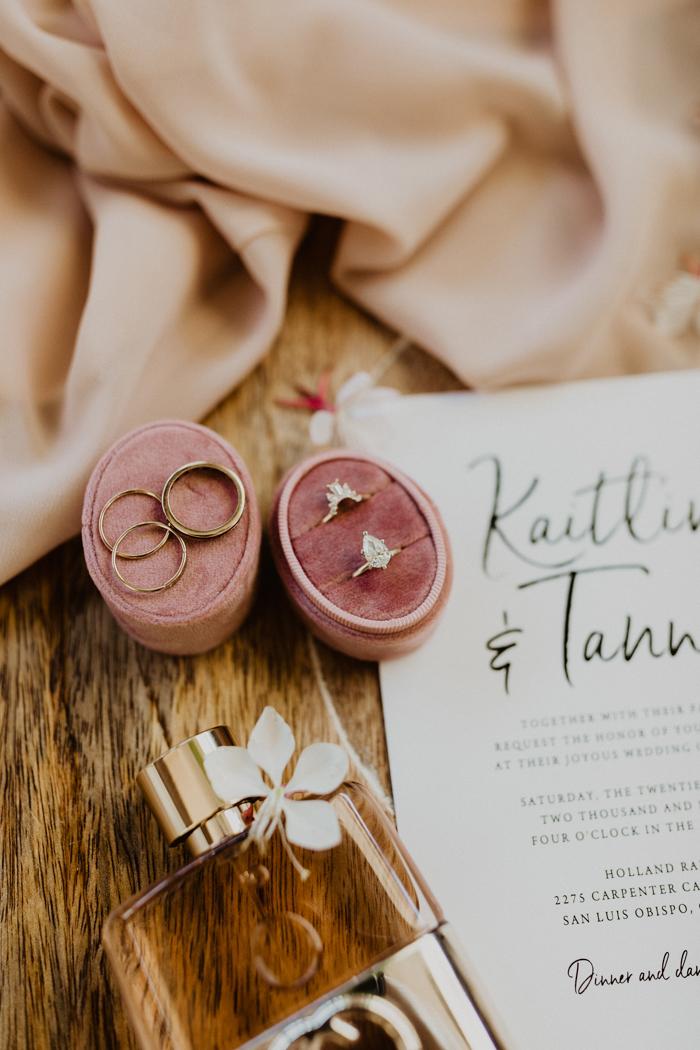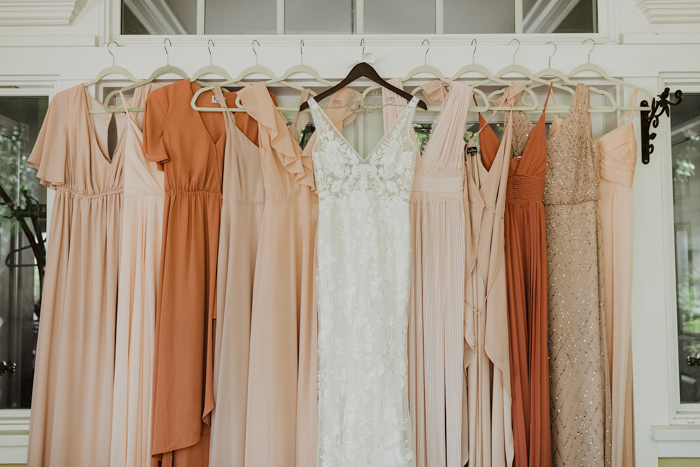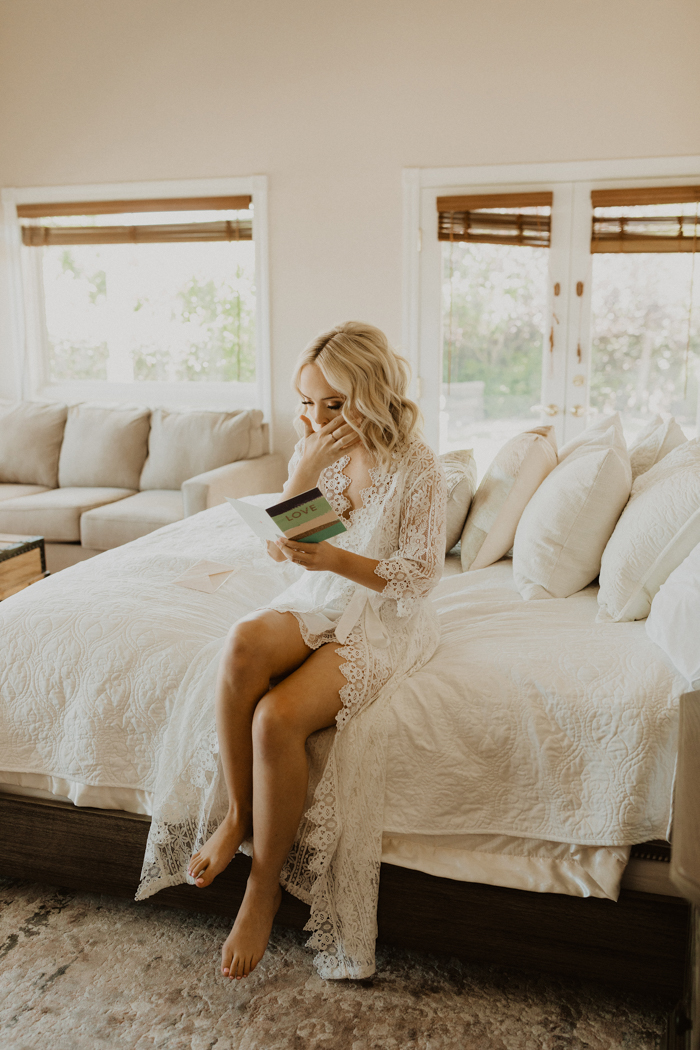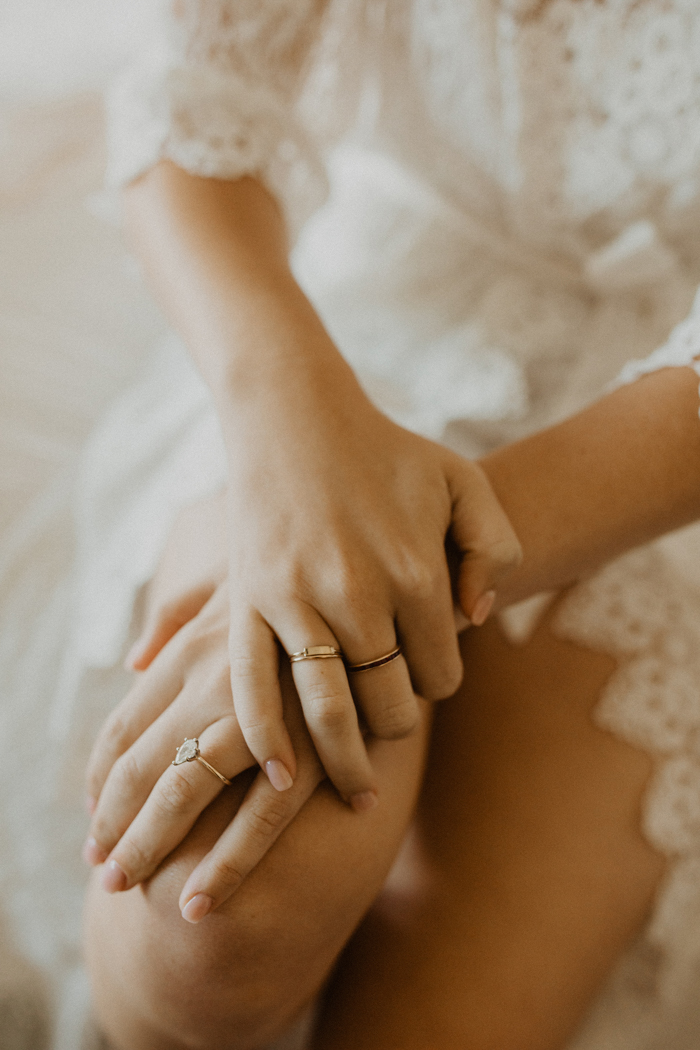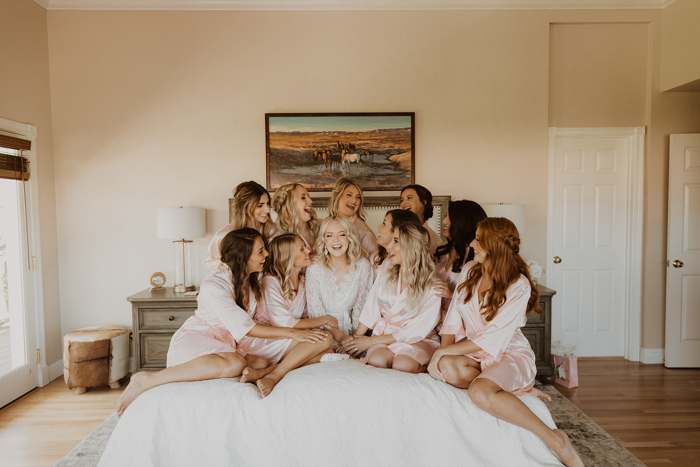 My wedding day look was definitely one that portrayed who I am as a person. I wore the Made With Love "Stevie" gown, which is so timeless and beautiful. I paired my gown with the Stevie Cathedral veil. Since I was a little girl, I always knew I would wear a veil on my wedding day. No matter how much time passes, I think veils are such a beautiful element to a bride. I wore Jeffrey Campbell disco-ball crystal heels which totally emphasized my glam side and then for the reception, I, of course, needed to get down on the dance floor and also be comfortable so I changed into white leather cowboy boots to represent my inner country girl.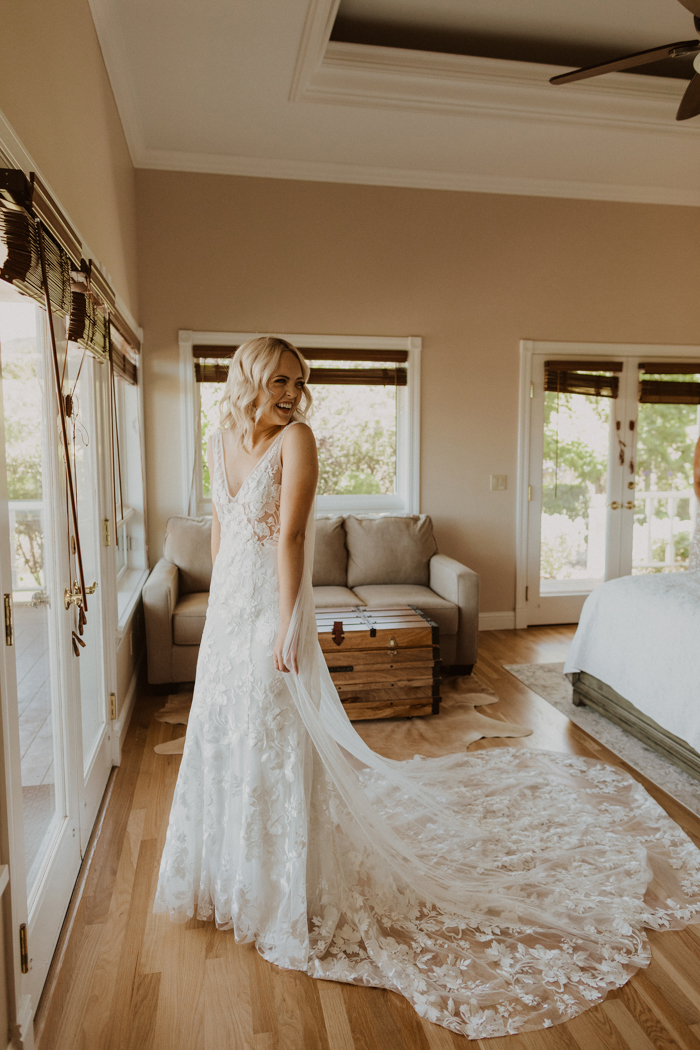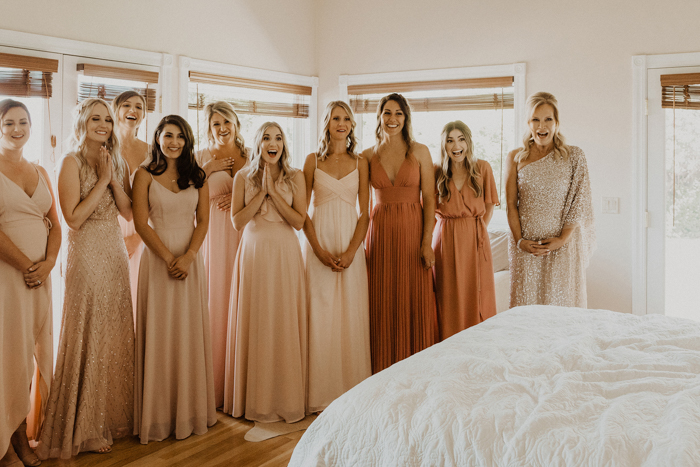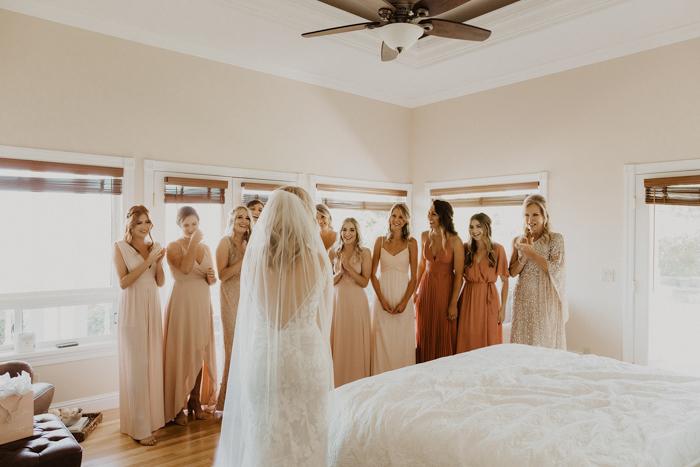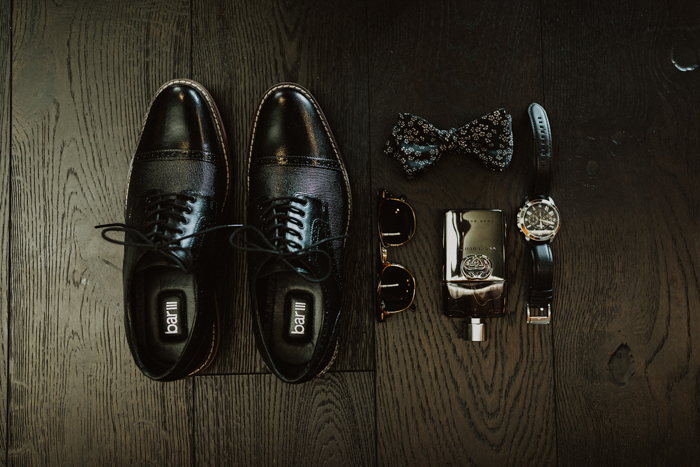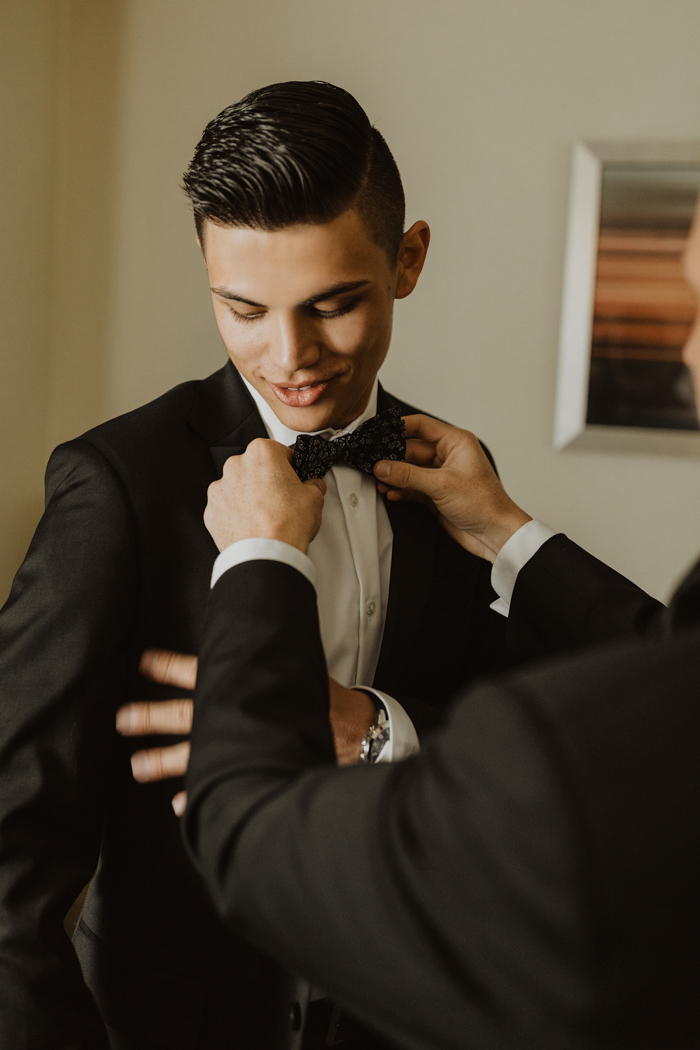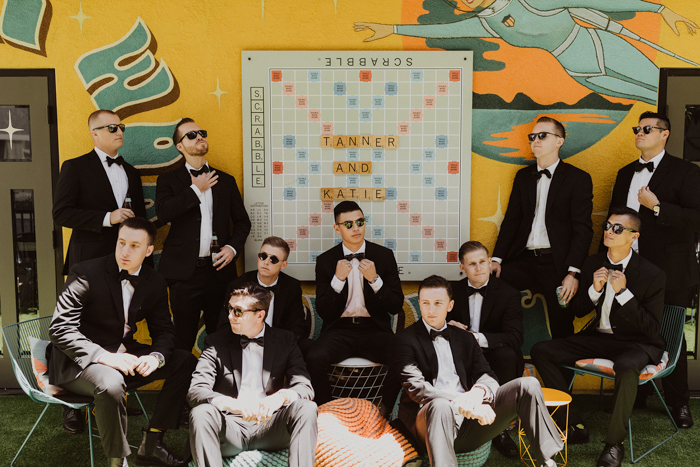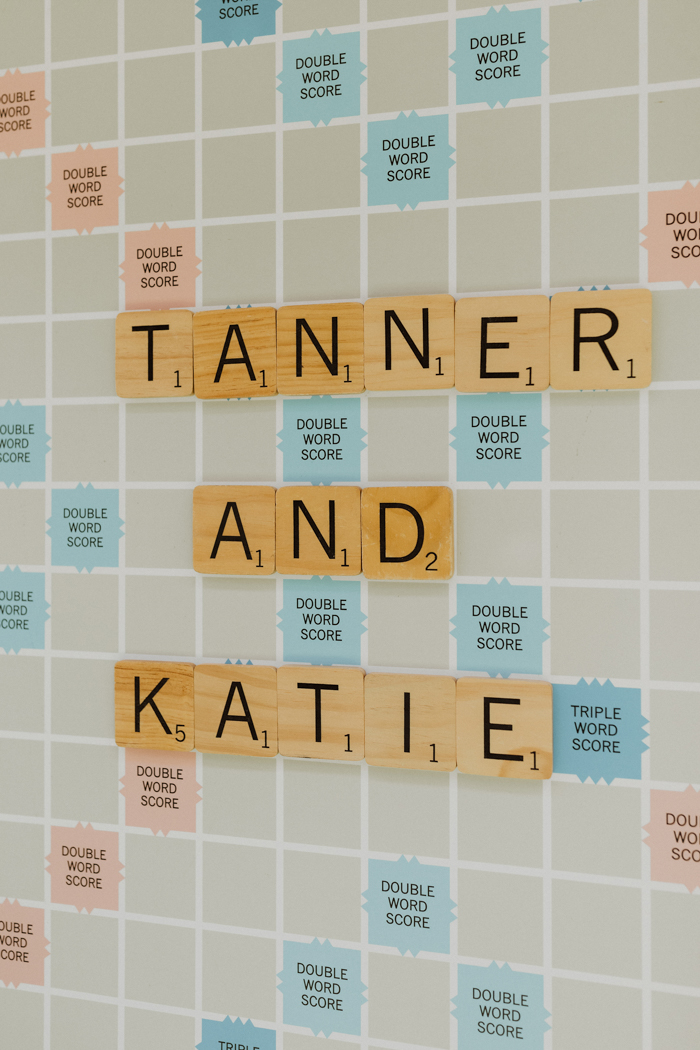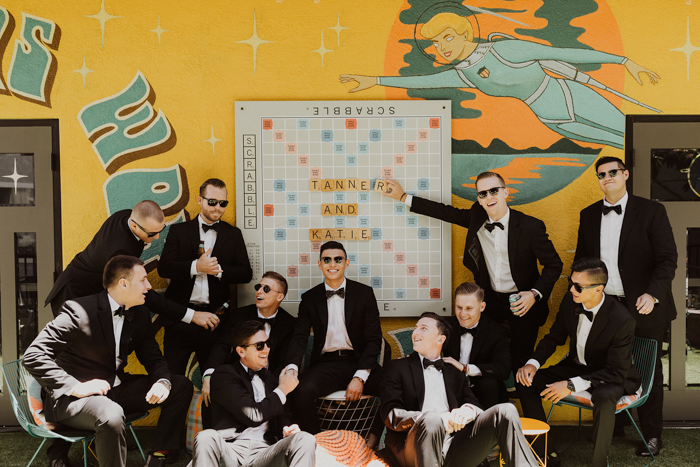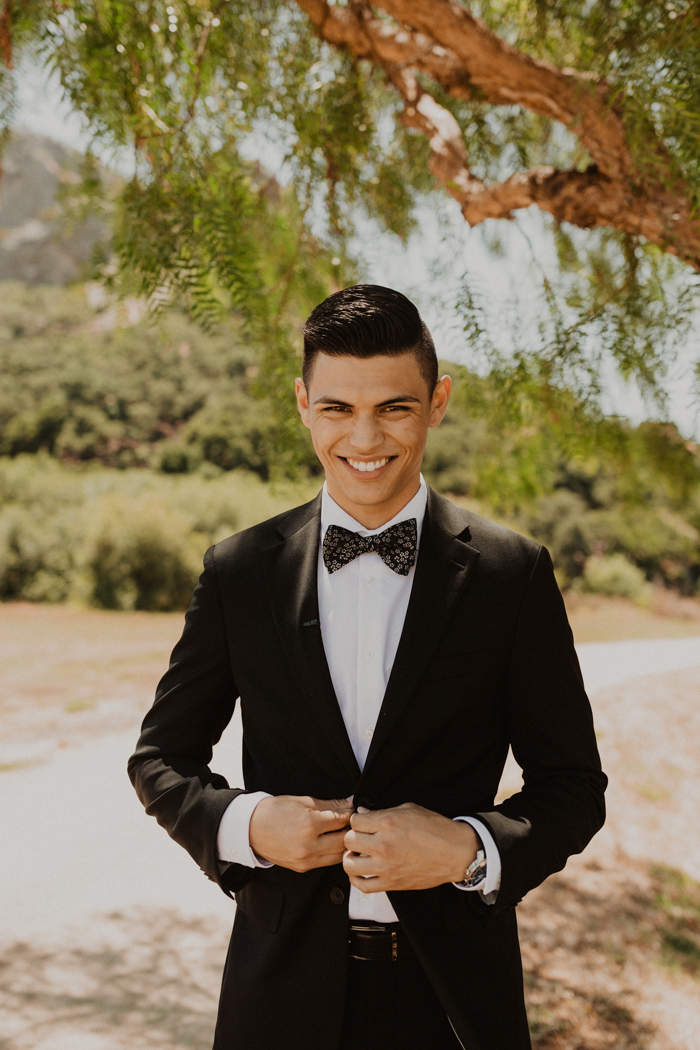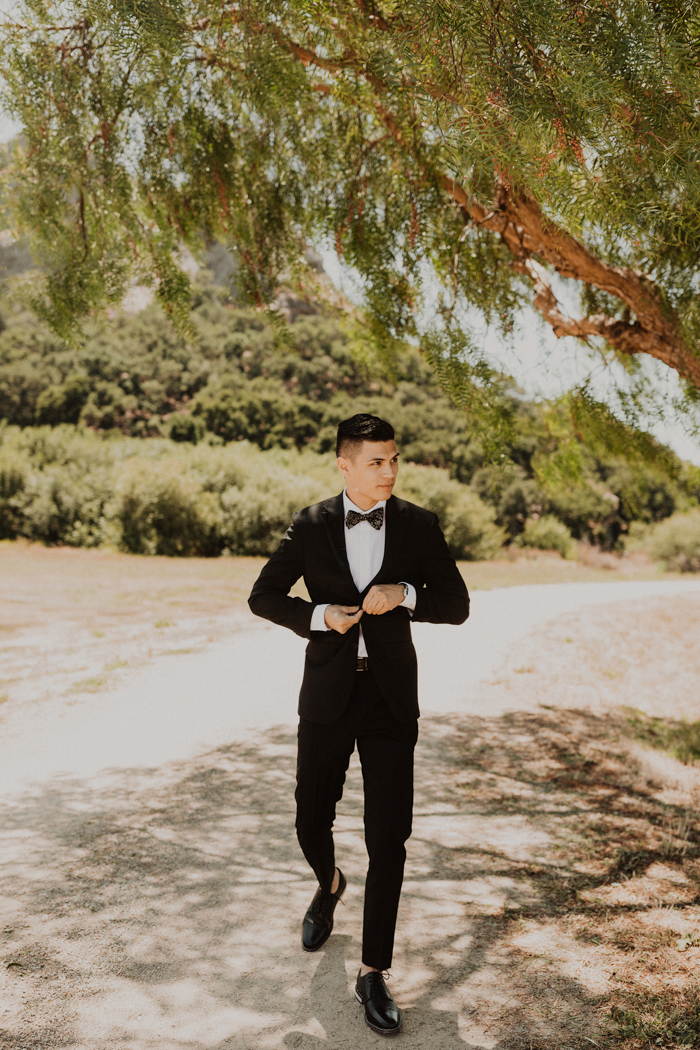 Wedding planning advice from the bride: Make it a date! Seriously, we would schedule out a wedding planning night and sit down with a good meal and good drinks and just plan away. Also, involve your fiancé! Tanner was so involved in the wedding planning process and it made it so special because when the day finally arrived, we both could look at everything and be so proud of it together.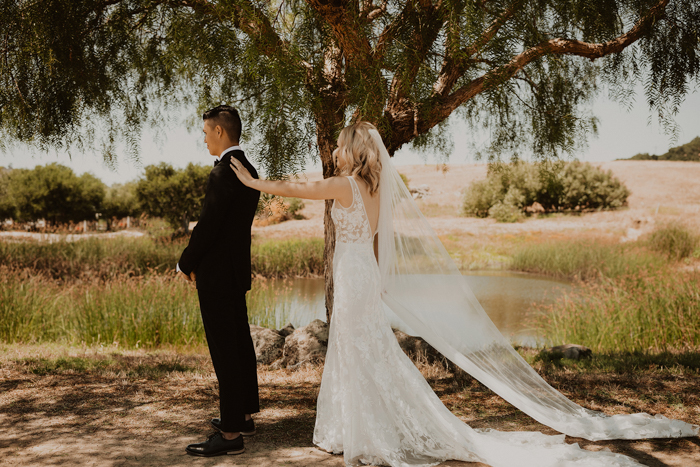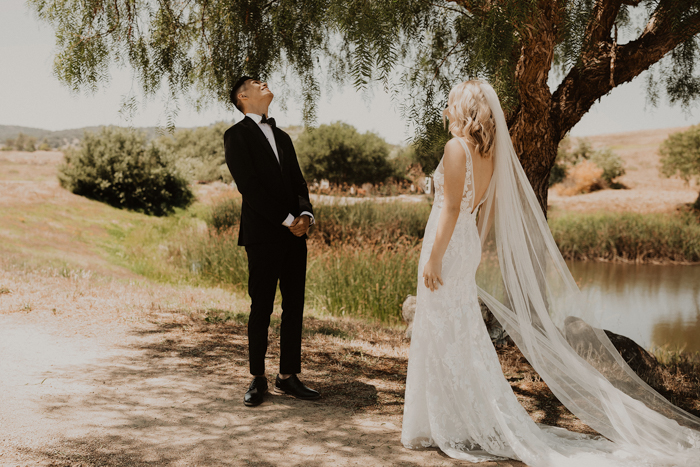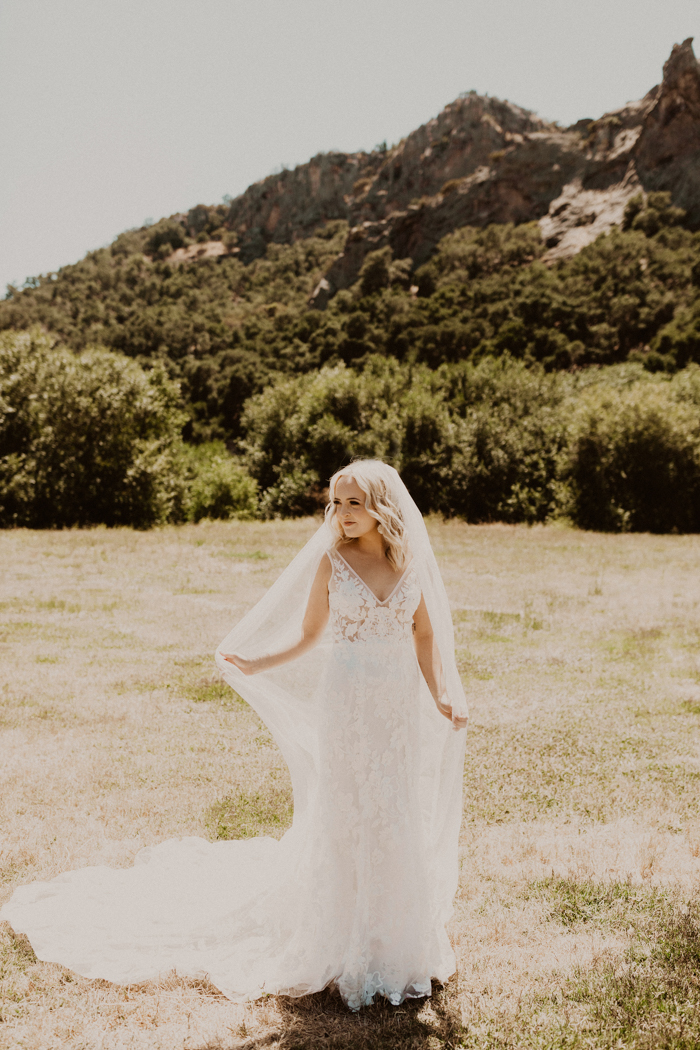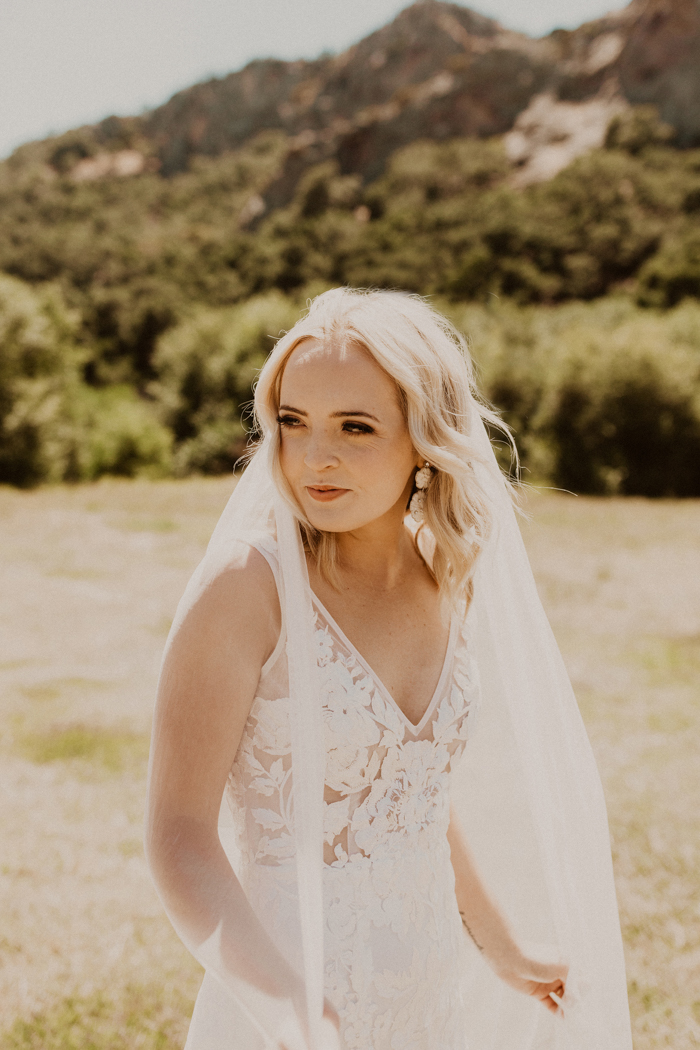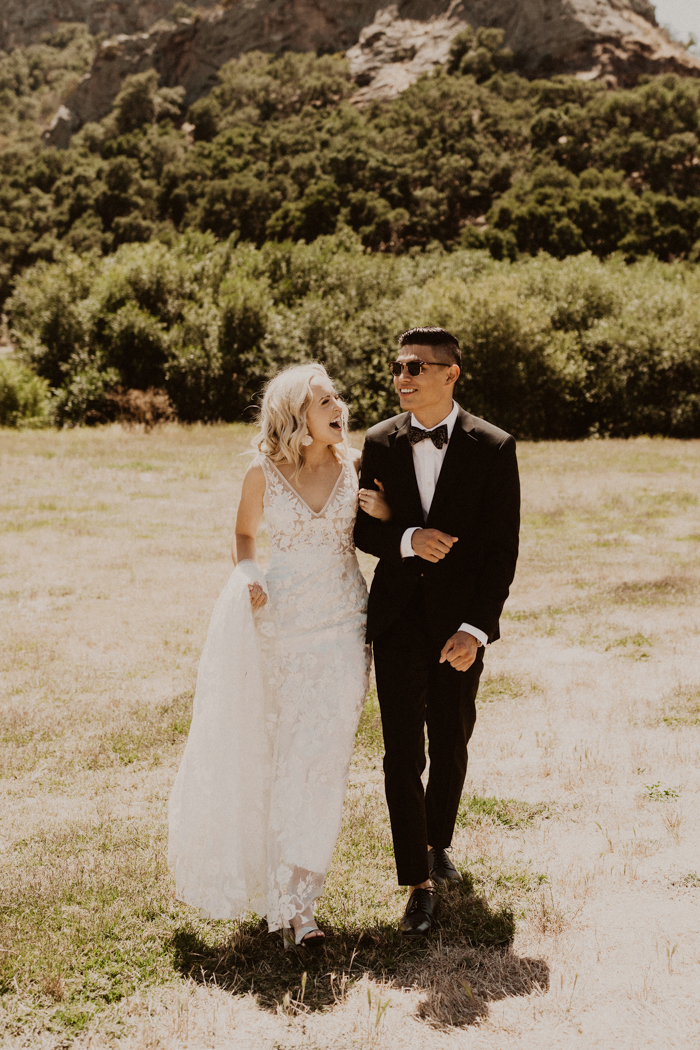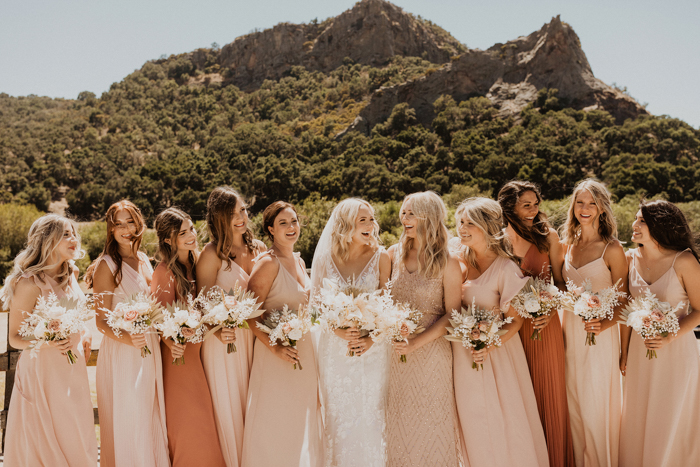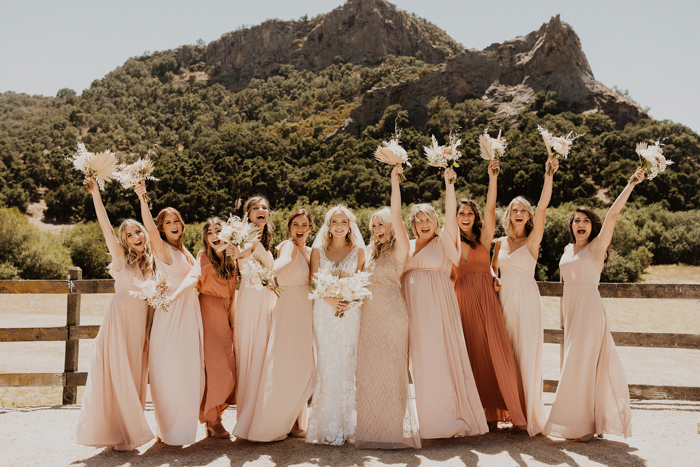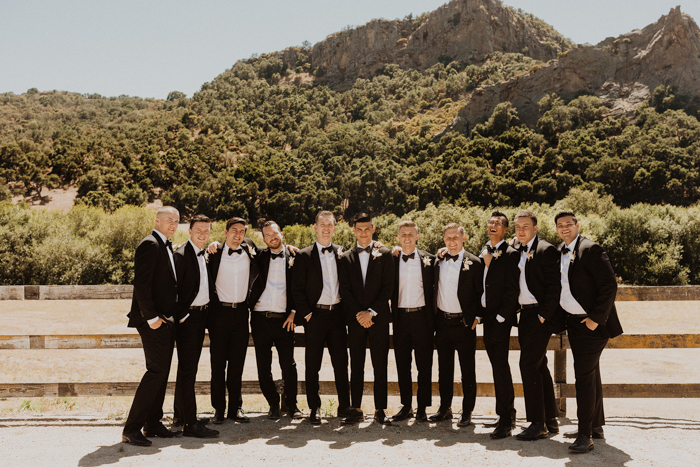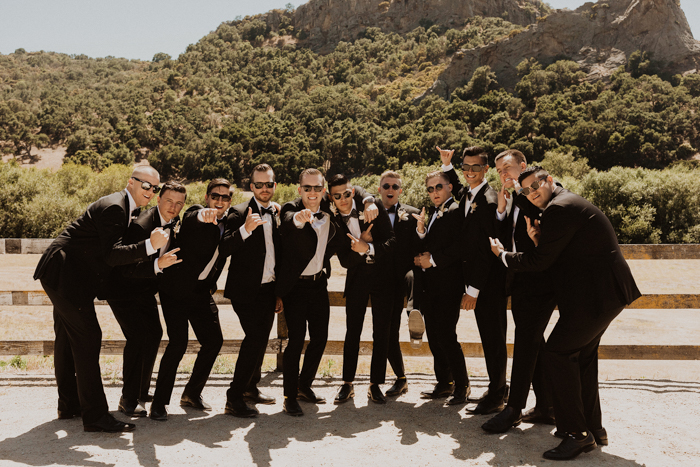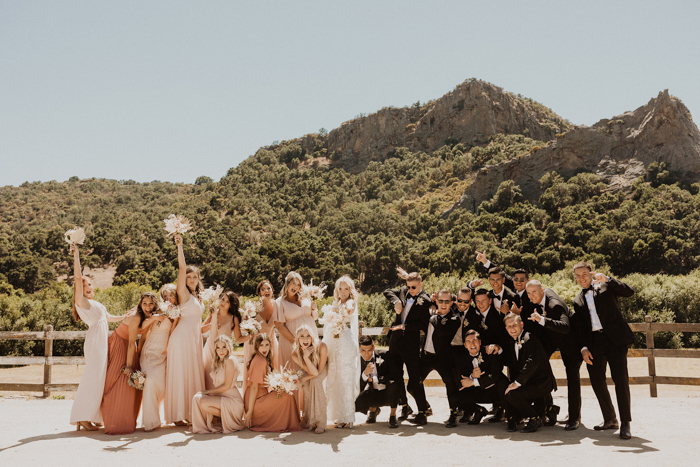 We chose Holland Ranch because right when we toured it, Tanner said he could vividly see me walking down the aisle towards him and that's when we knew! The barn our venue had made for the best dance party ever and we both love to dance. Our venue is in San Luis Obispo, which is such a special city to us and is where we both went to college together.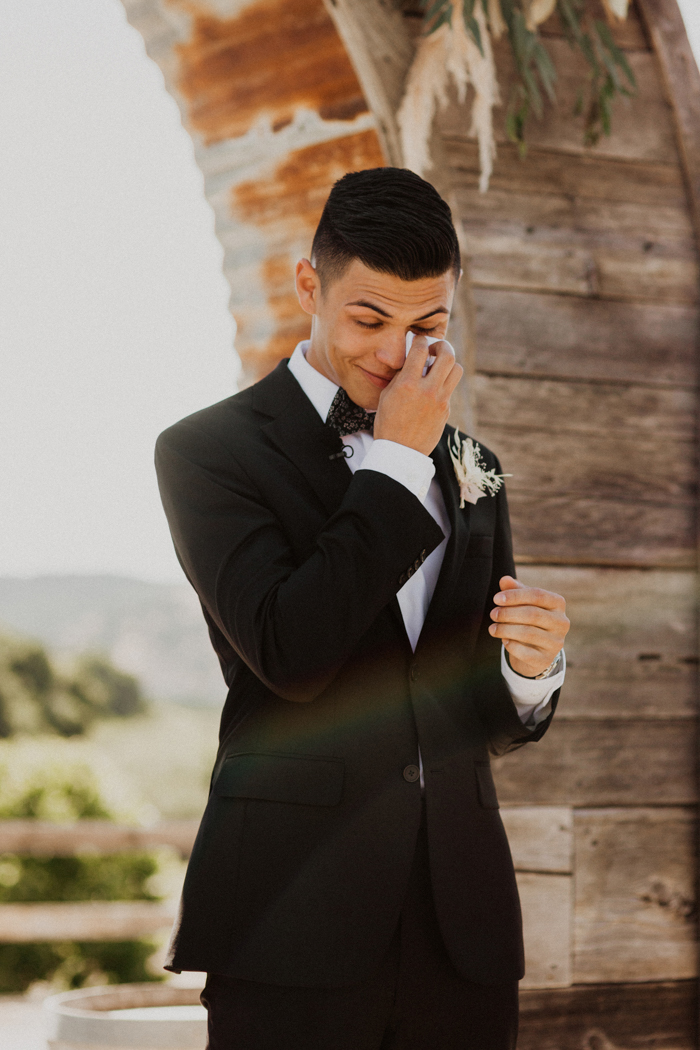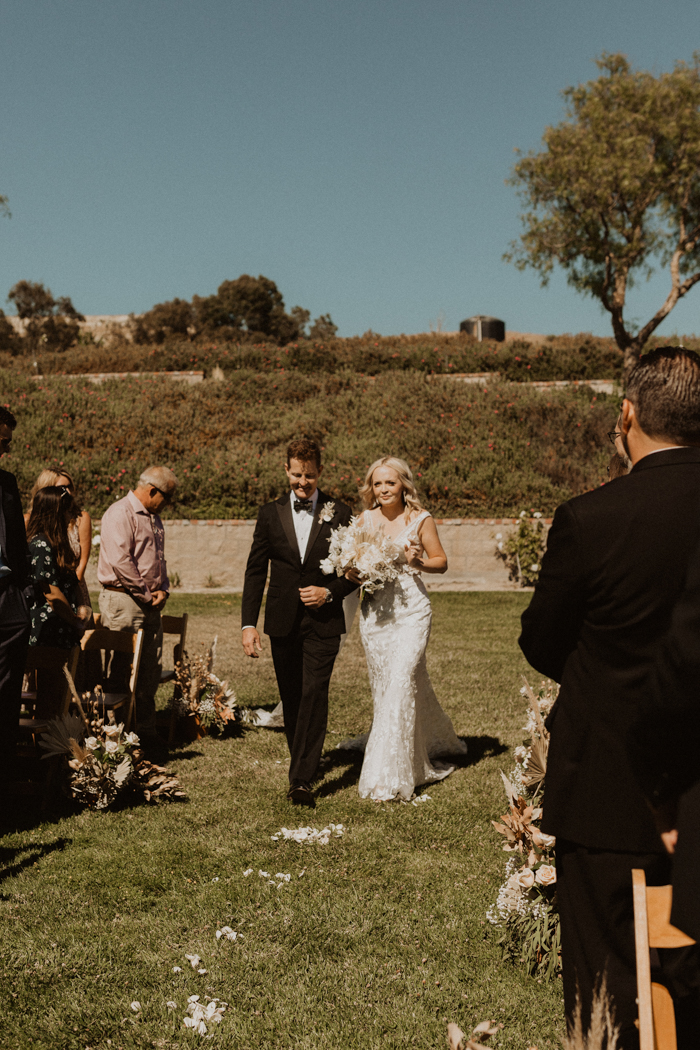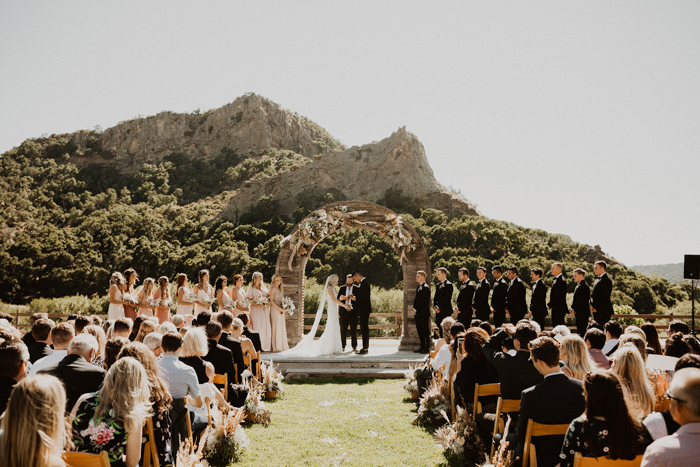 We chose to do personal and traditional vows. We did this because personal vows were always something we wanted to do but we also wanted to share the traditional vows that our parents shared on their wedding days, too! We also took a minute and prayed with each other; no music, no pastor, just us two. We choose to do this because we wanted to 1. take in the moment with God and 2. pray for each other before we started our lives together. It was so special and sacred.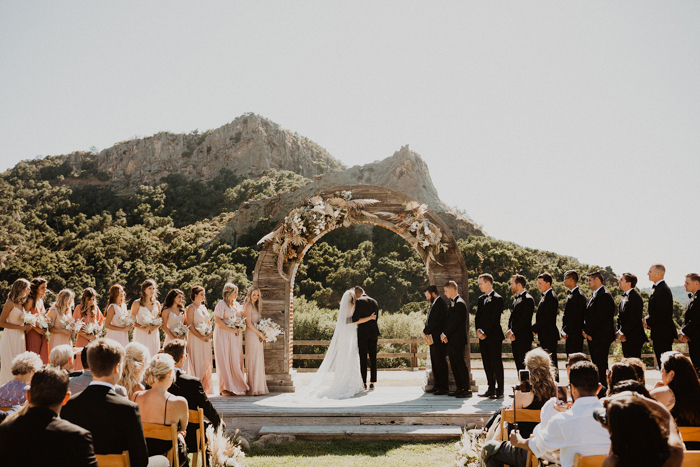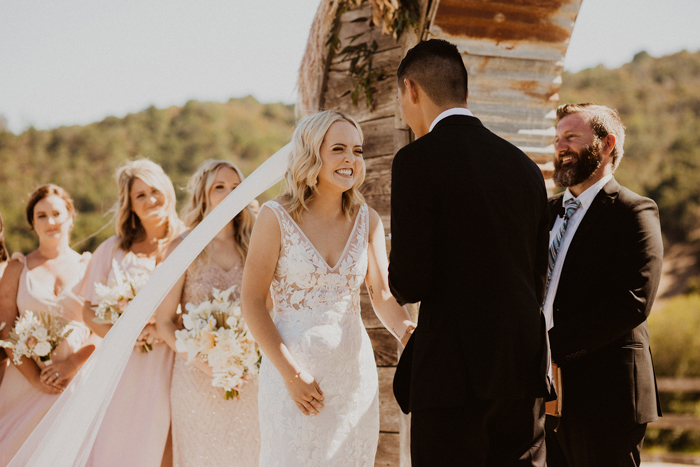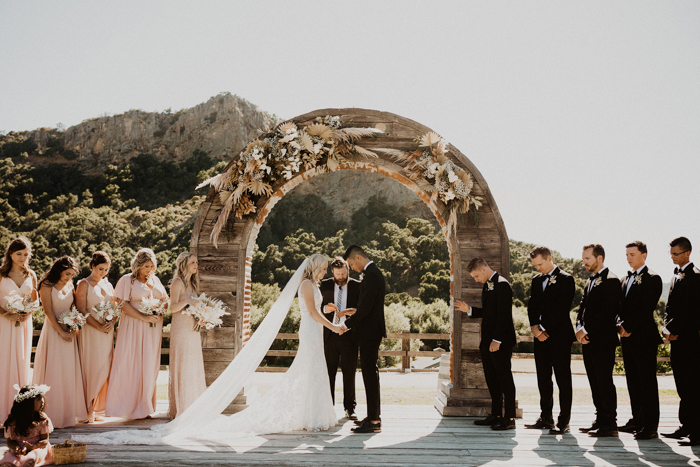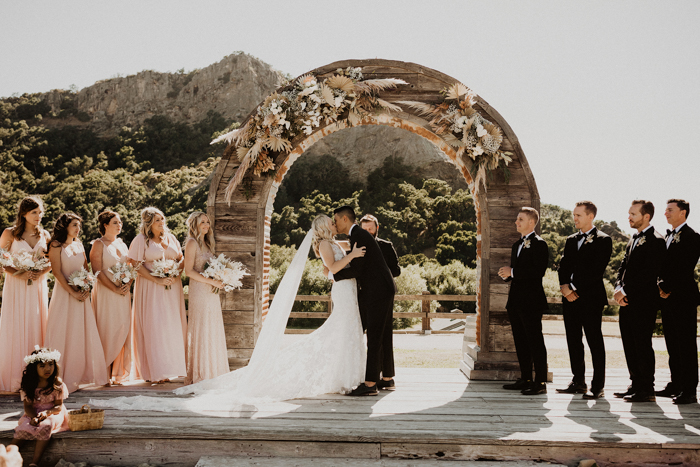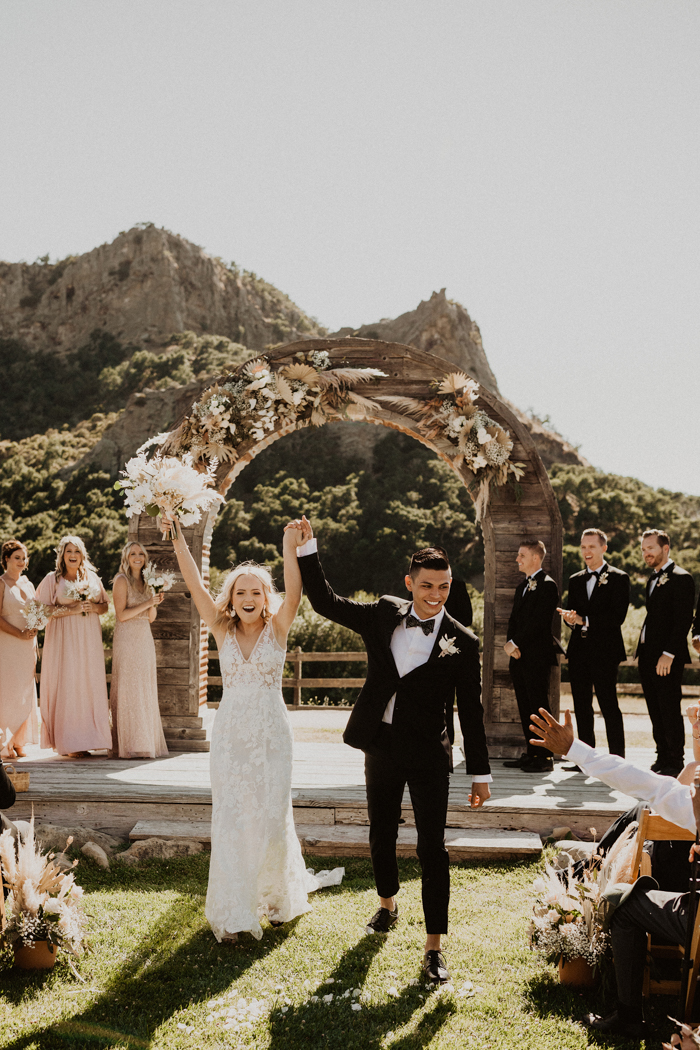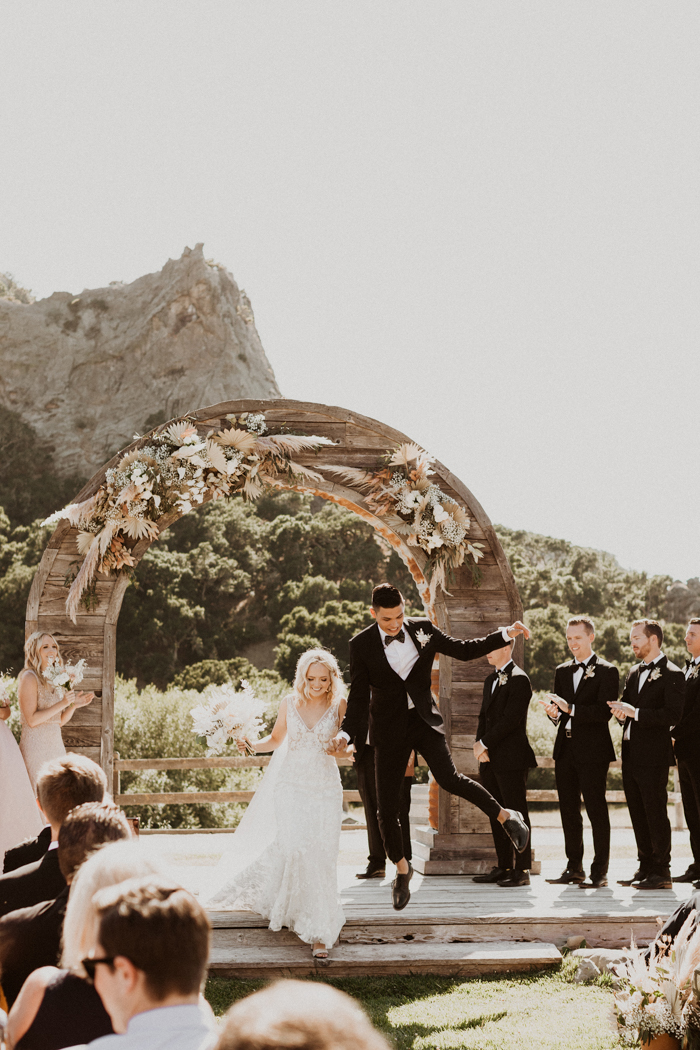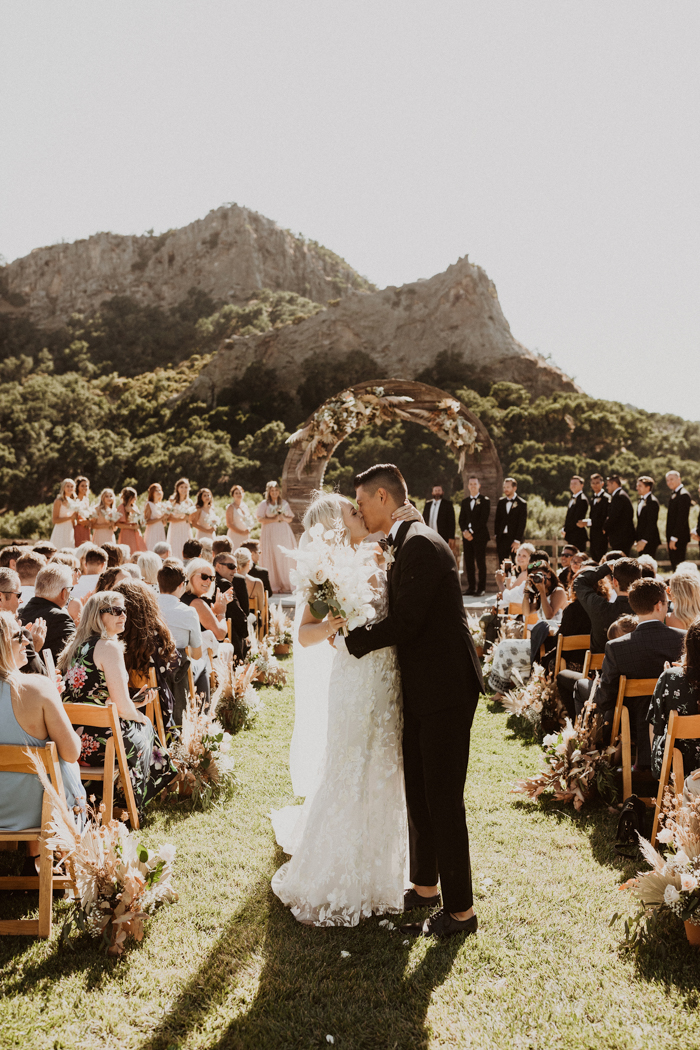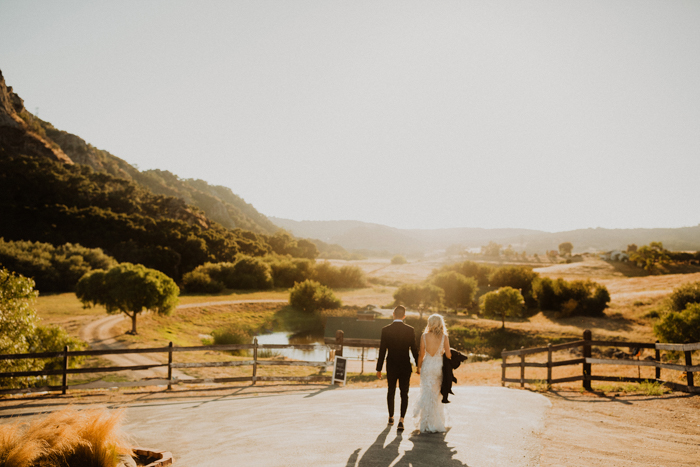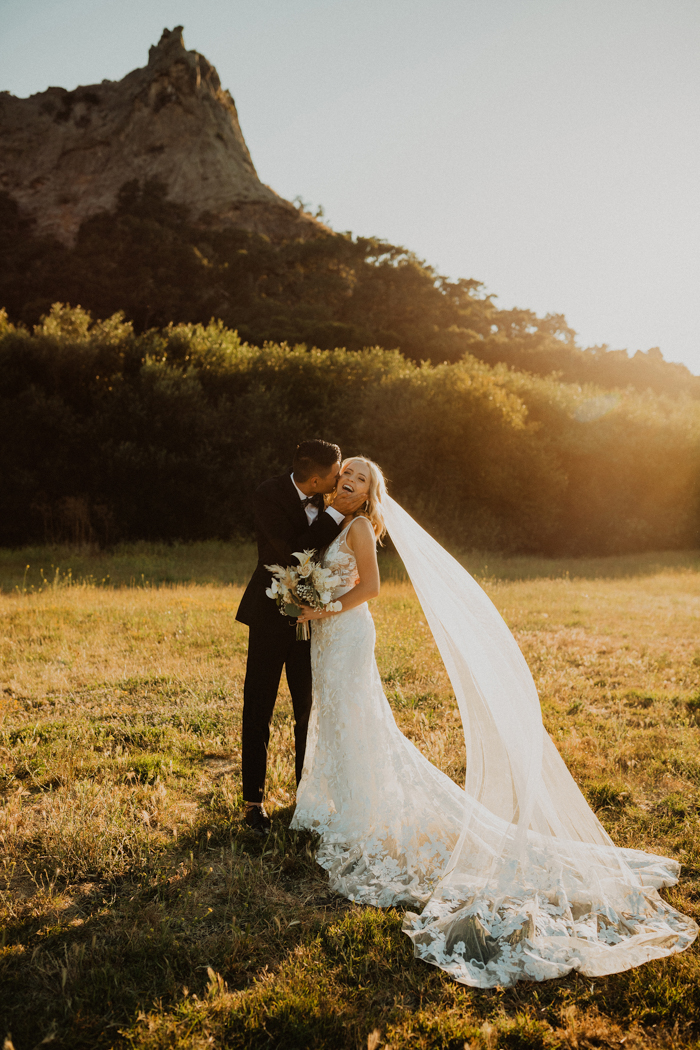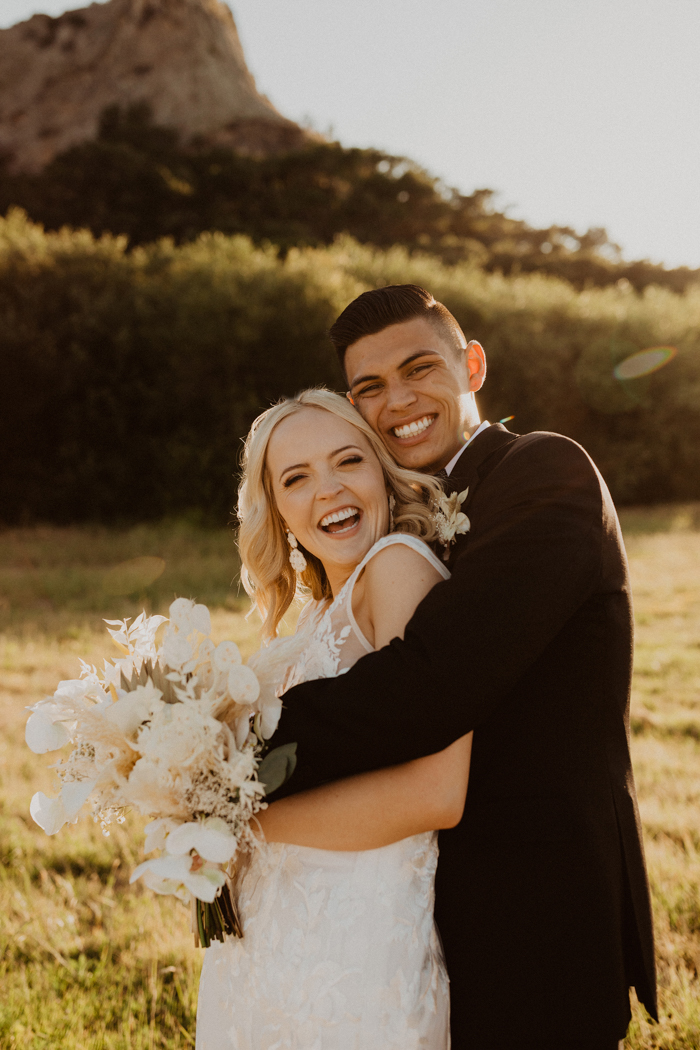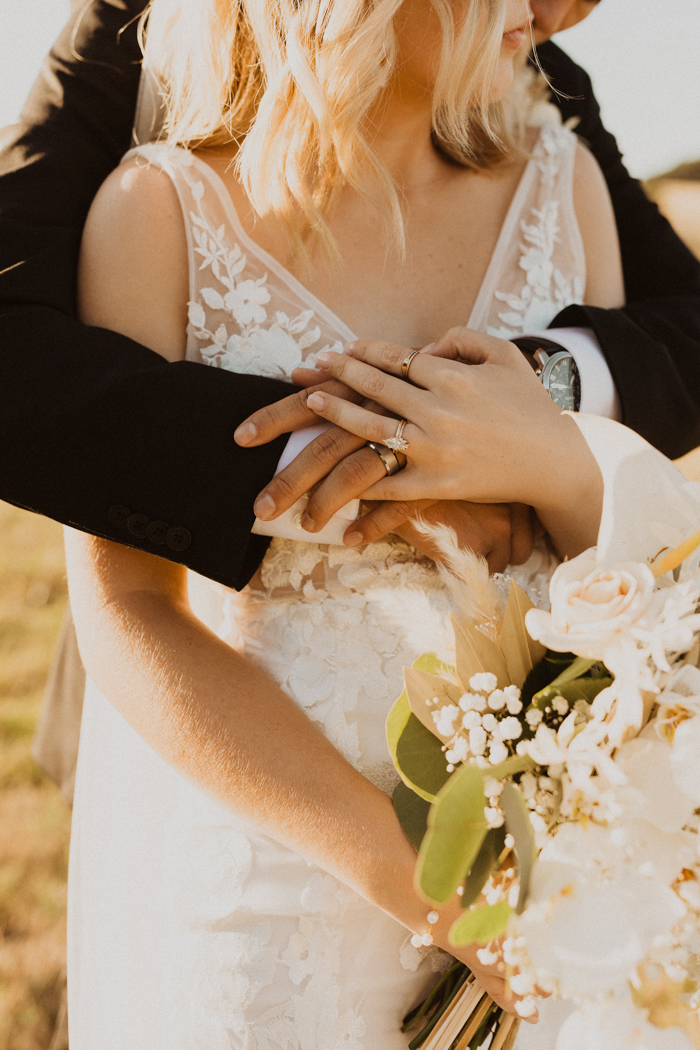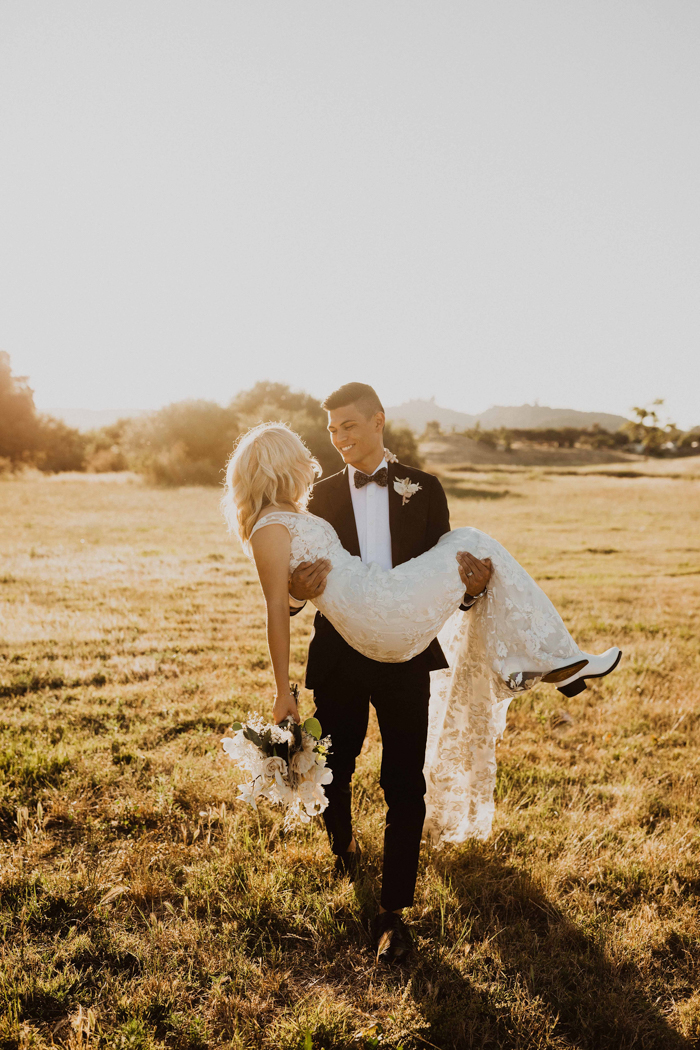 Our photographer, Kylie Morgan, did an outstanding job with not only photographing the most beautiful photos but also just being such an incredible person from the day we met her! She went above and beyond to make sure we were cared for and still goes above and beyond to this day to make sure we are doing good!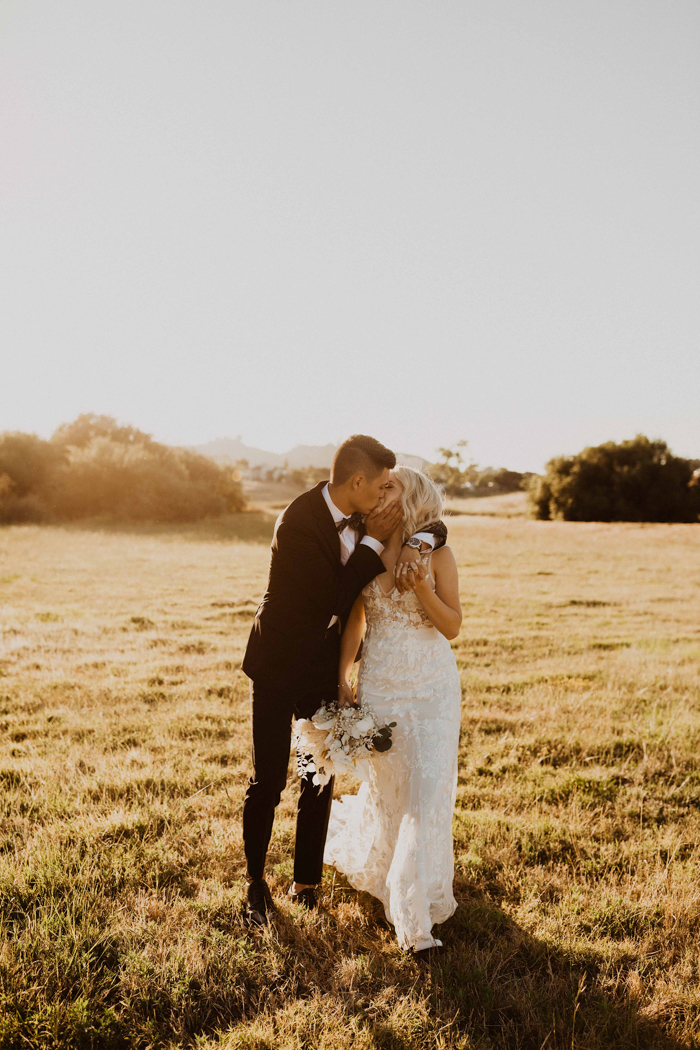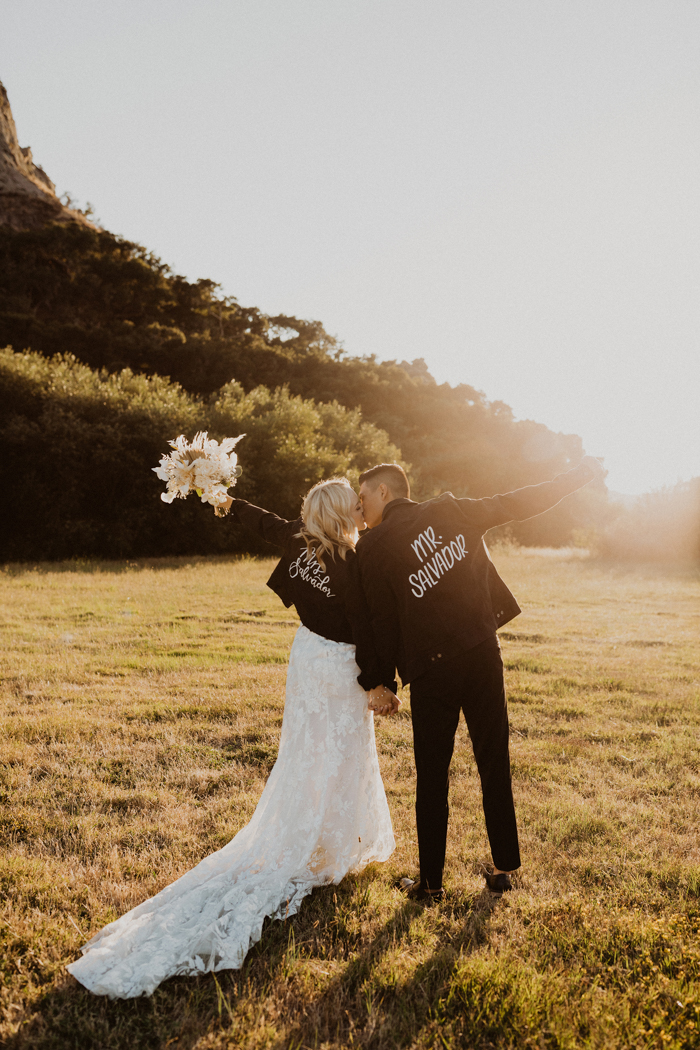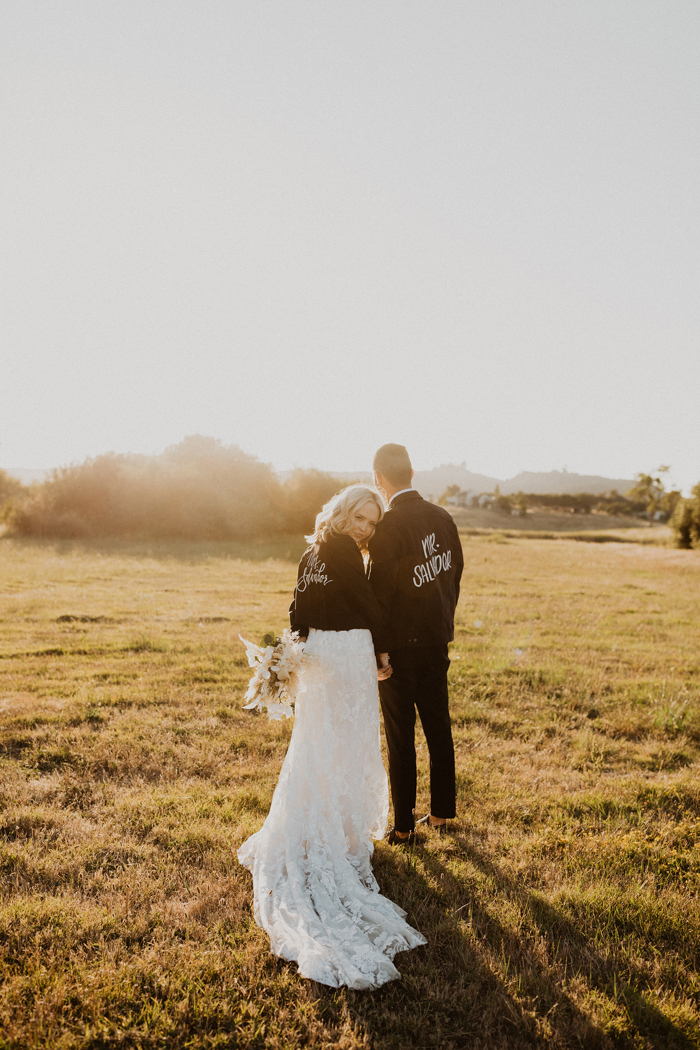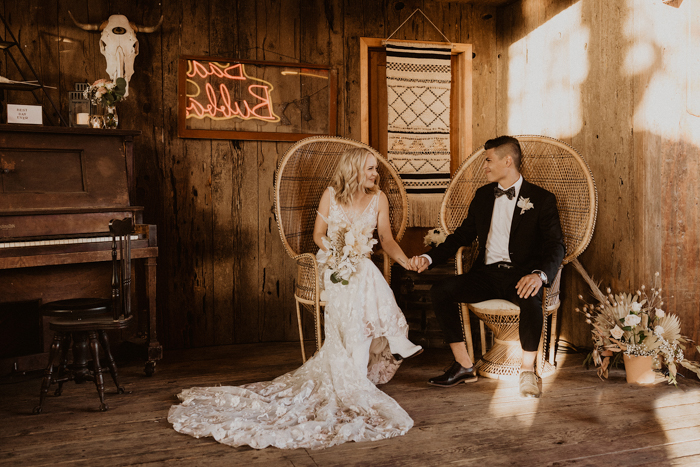 Our wedding vibe was a little different than usual. It's funny because we are totally not super rustic-styled people, but our venue was 100% rustic! The rustic element of the venue reminded us of my family's vacation home in Idaho — which is where Tanner proposed to me! We planned and designed our wedding totally on our own, and since I'm a wedding photographer, we were able to get a ton of inspiration from numerous weddings. We wanted our wedding vibe to be unique, yet still be timeless. Since our venue was more rustic, we wanted to veer away from the design elements being rustic, so we added in a lot of boho modern elements like gold glassware, amber goblets, marble plates, and a ton of dried florals. Our florals are seriously what made the most dreamiest boho-desert vibe! Dried florals and a hint of green is my all time fav!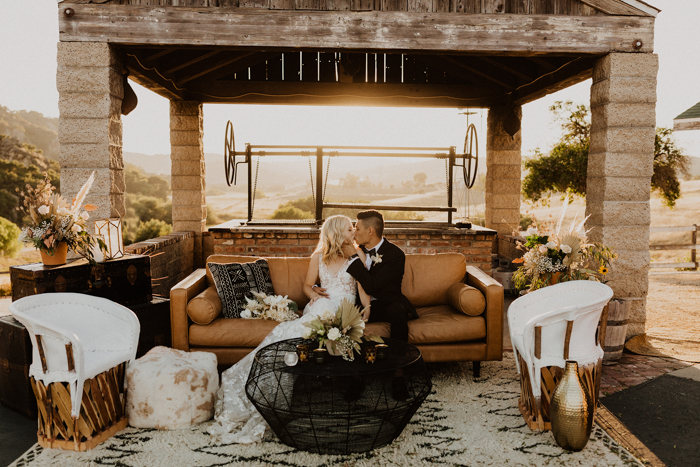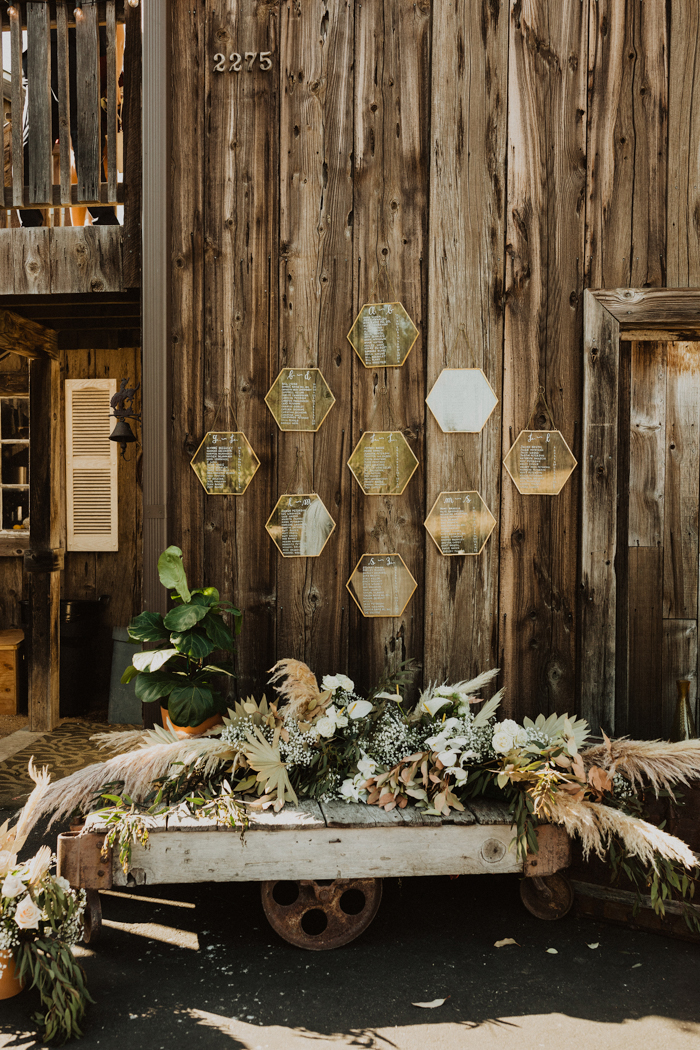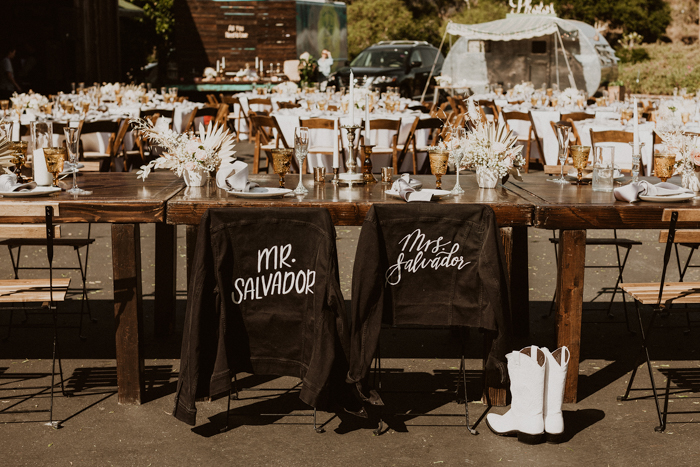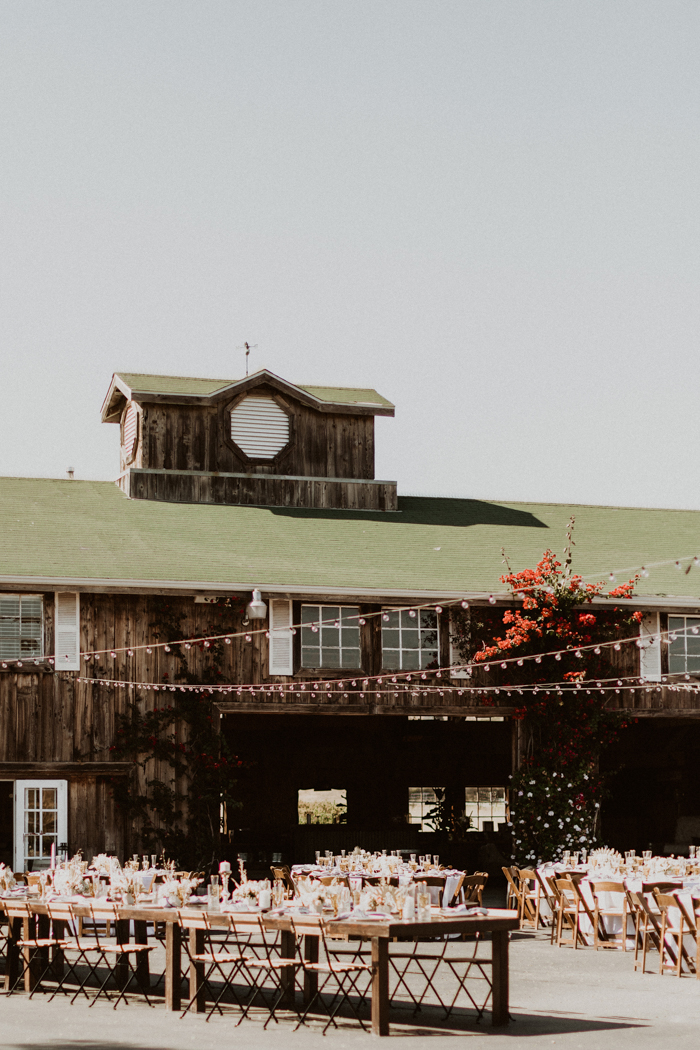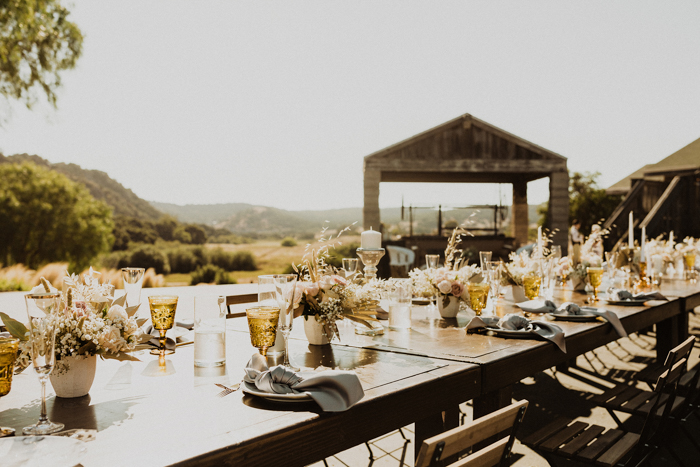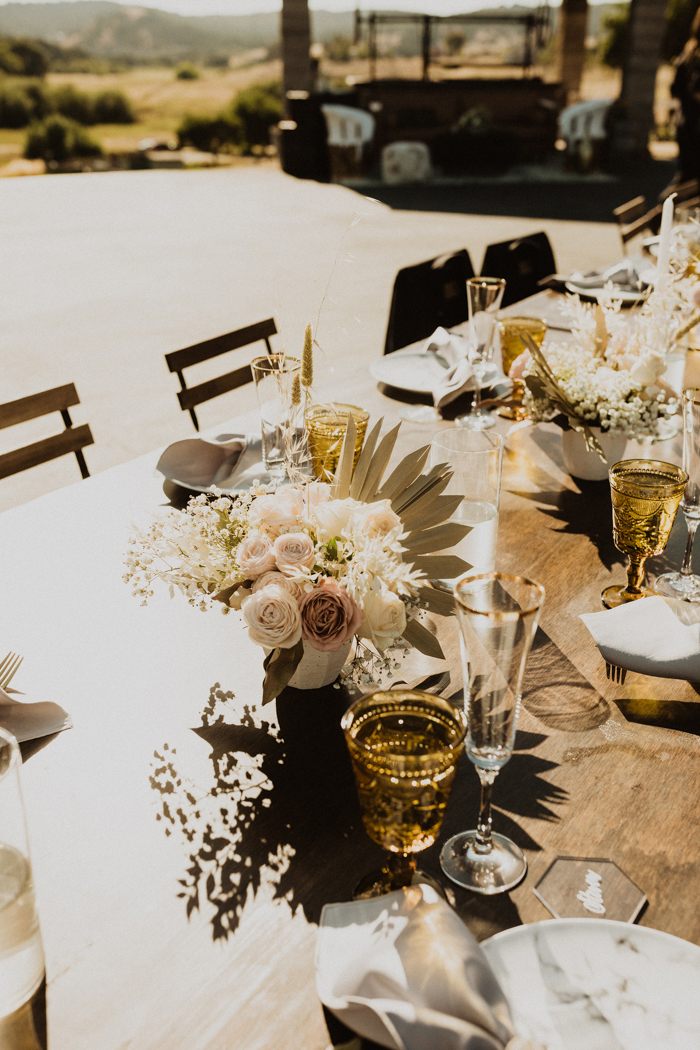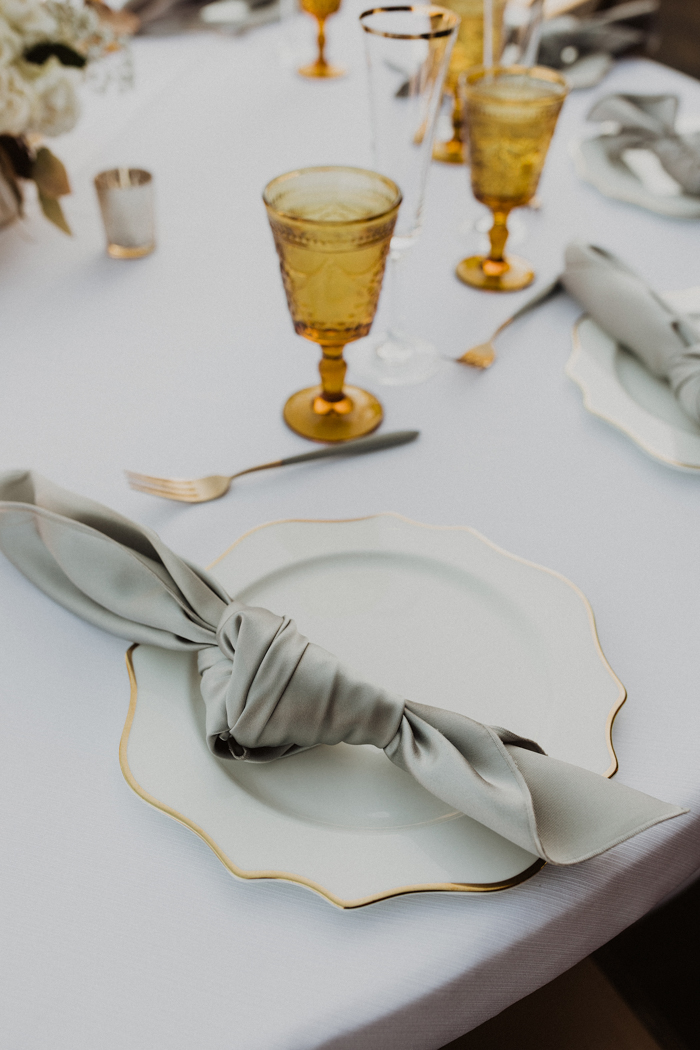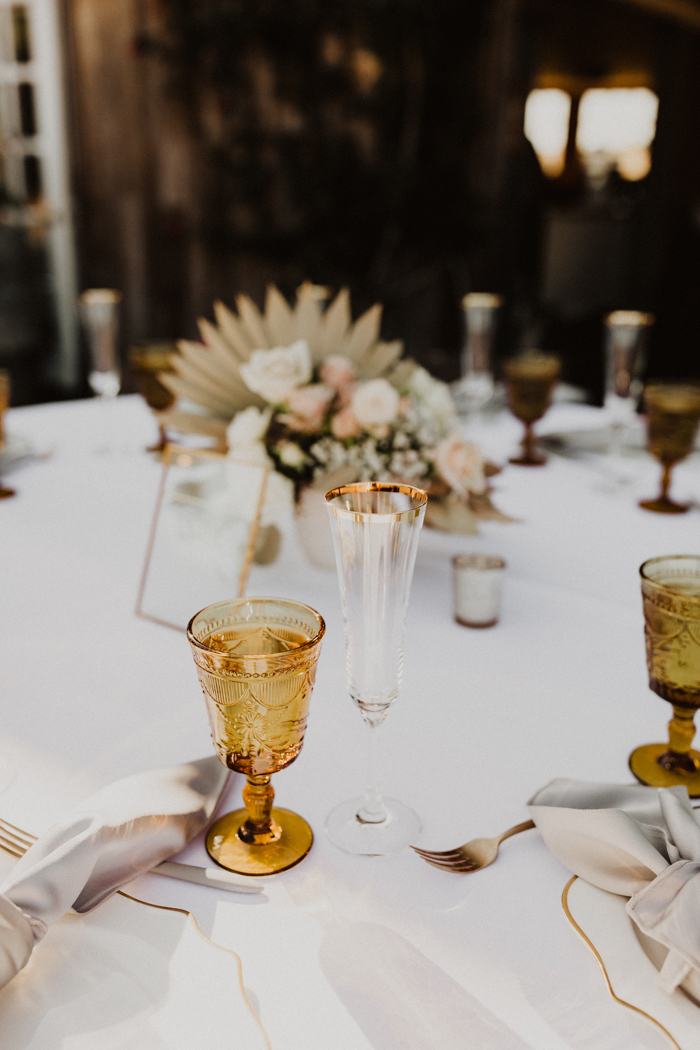 We did a ton of vintage hunting and went to local garage sales, antique stores, and thrift shops to find all of our gold candle sticks for the center pieces!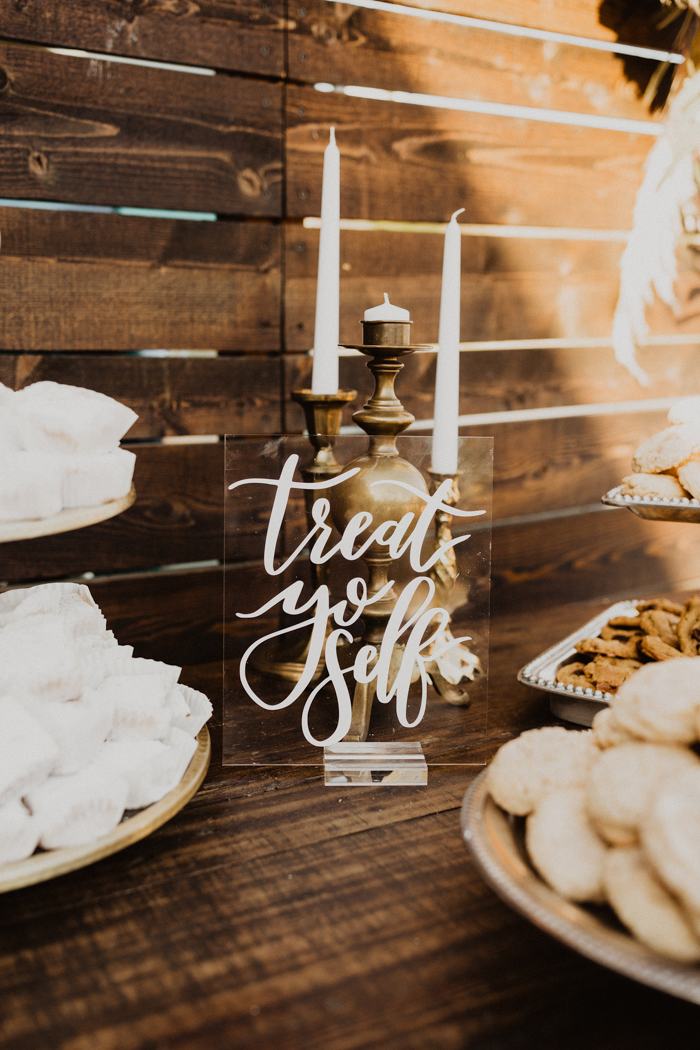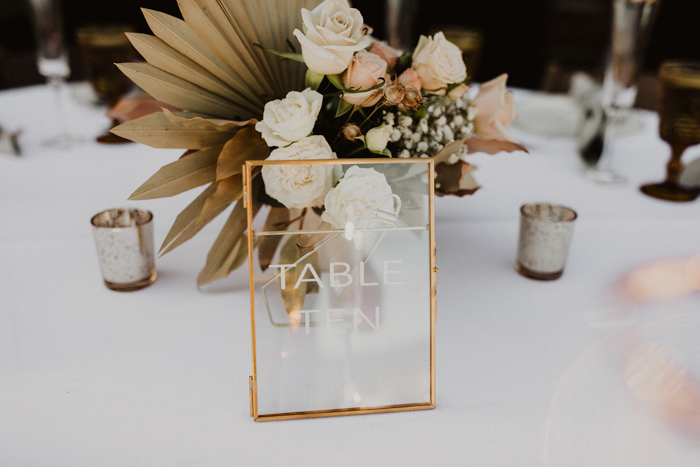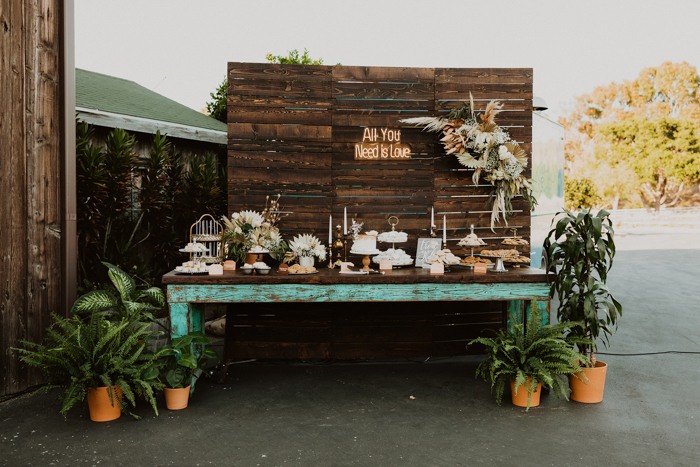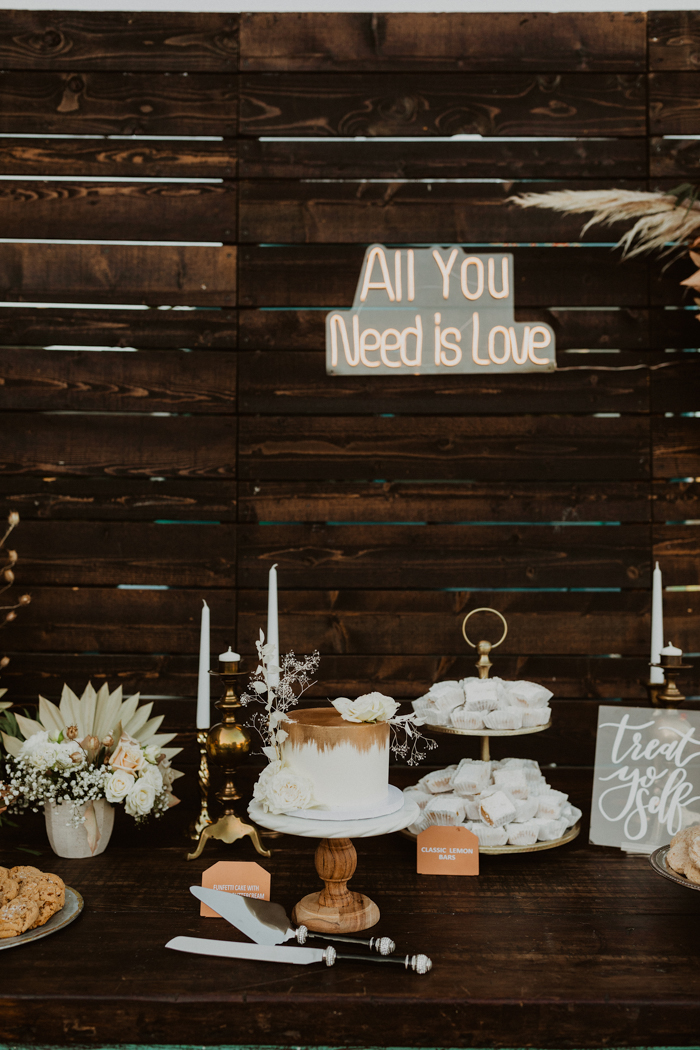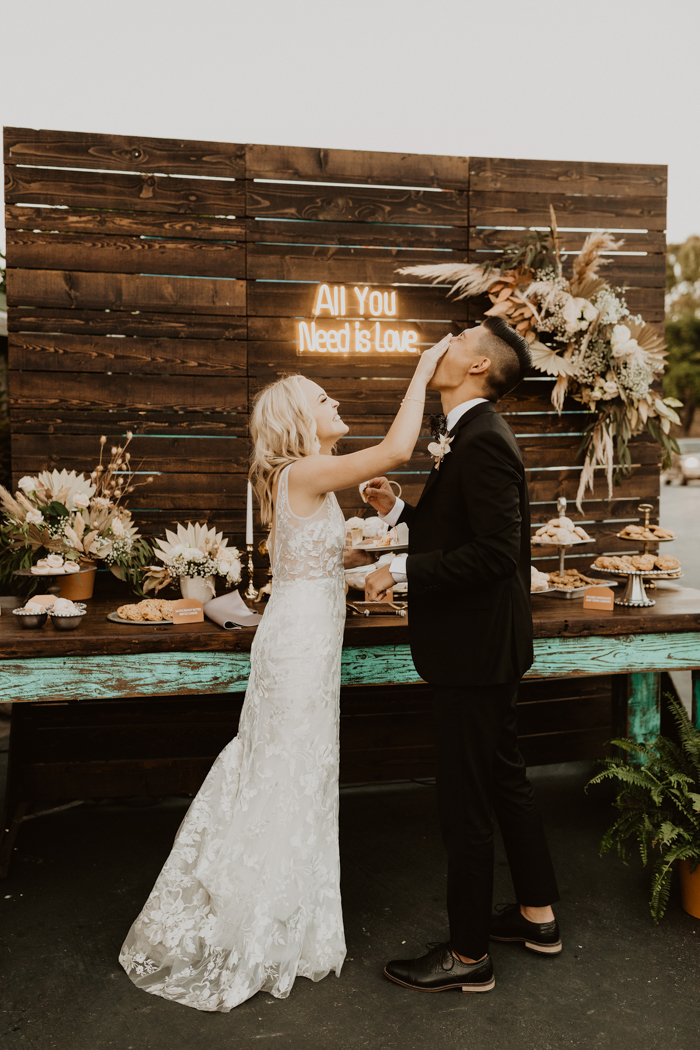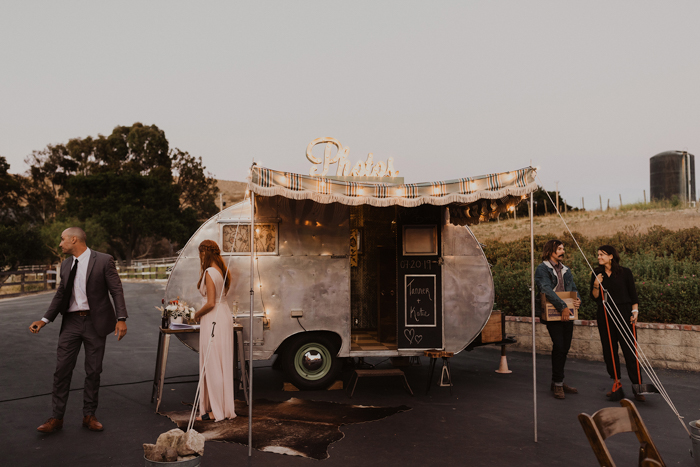 Planning a wedding has so many parts (some fun and some a little more challenging) but we both agreed at the end of the day the most important thing to us was that everyone attending our wedding would have the best night. We wanted our wedding to be a huge party for all of our people so we made that our main priority though the wedding planning process. When we would feel overwhelmed over details during the planning, we would take a step back and remind ourselves that whatever it looks like really doesn't matter in the end, what it feels like is what we cared about most!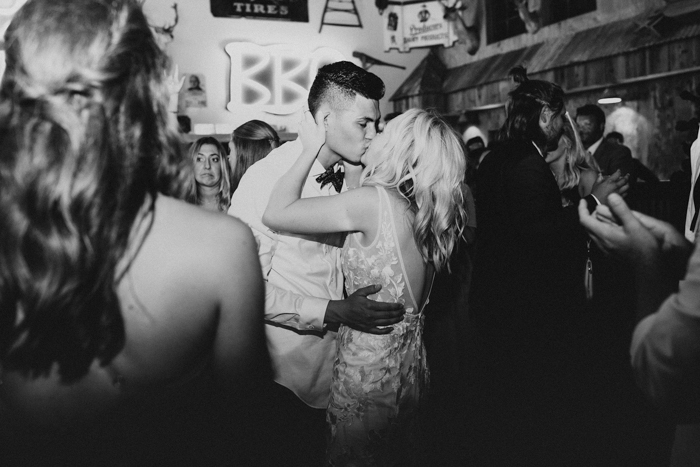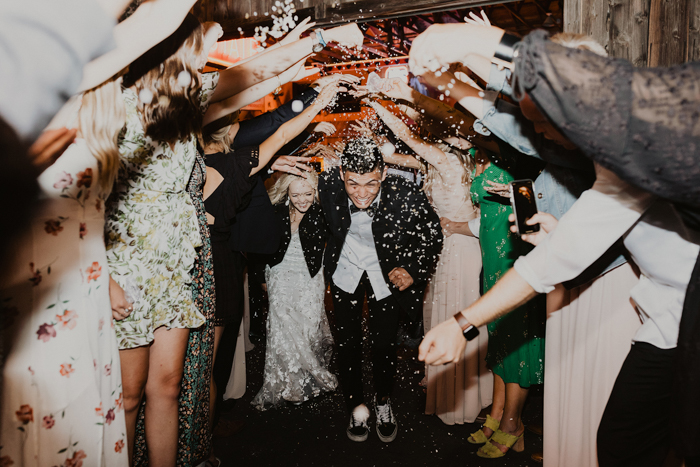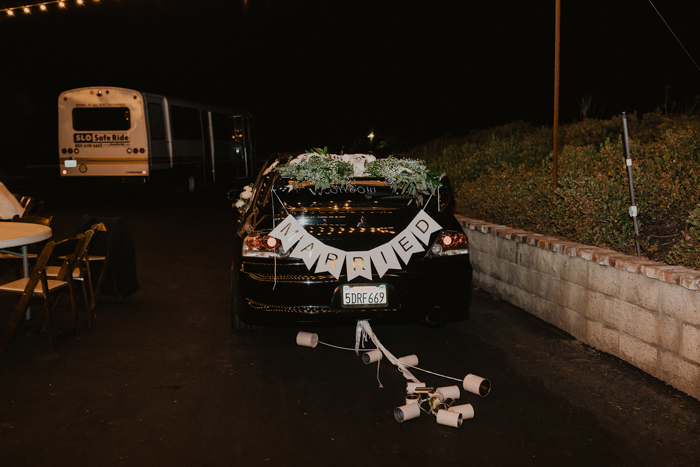 Congratulations, Katie and Tanner! We're so thankful Kylie Morgan Photography shared this special wedding with Junebug! Feeling these rustic, Free People vibes? We think you'll love how this couple ditched the traditional venue and celebrated their boho Georgia wedding in a field!