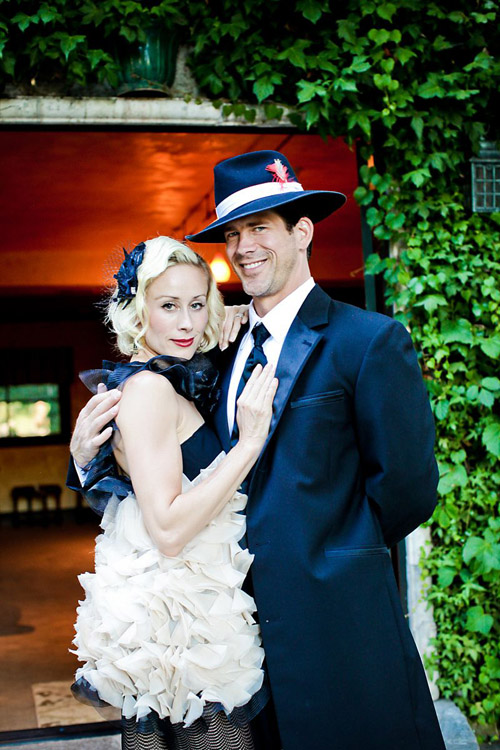 Are you a fan of vintage? Do you swoon at the sight of a drop-waisted flapper dress, or an extra long stand of pearls? Then get ready for this 1920s themed wedding rehearsal dinner at the Kenwoon Inn and Spa in Sonoma, California! Couple Malissa and Brian love dressing up, so a costume party was the perfect way to get creative and let loose with their family and friends. Photographed by Beautiful Day Photography, these images are a great glimpse into how fun a themed party surrounding your wedding day can be!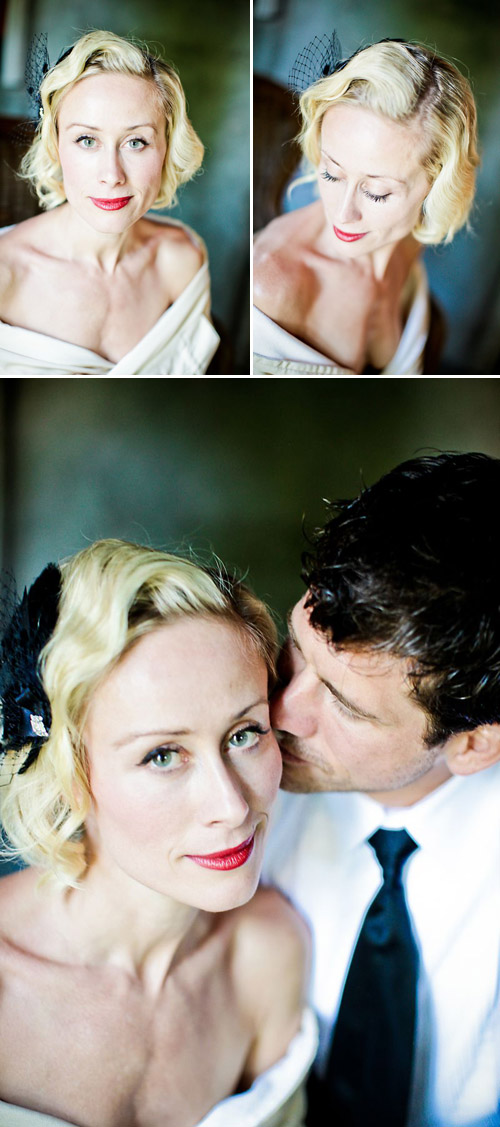 From the Bride: Brian was raised in a family who frequently donned costumes as well as all types of hats and wigs, and needless to say, the tradition has carried on into his adulthood. In fact, the two of us have a wig drawer at home and sometimes on a random Saturday we can be seen around the city in disguise. Additionally, I dont think we have had a dinner party as of yet without the wigs coming out and adding a humorous element to the evening! Once we decided to do a theme, it was either going to be 1920s or 1980s. After taking a brief moment to ponder how each theme might go, Brian and I felt that the 1920s theme would really come alive in such a spectacular setting. And it did! Our reason for going black and white was basically to keep it classic and ensure a differentiation between the rehearsal night and the wedding night.
Hands down, I would say that my favorite part of the evening was having our dearest friends and family there donned in costume and thoroughly getting into the moment with overflowing love and laughter. The band was dreamy and completely transported the entire evening back in time, and the food was spectacular! If you havent gone to the Kenwood Inn and Spa, it really should be on your must do list. Oh, and I must not forget the photo booth area with props galore. I do believe that our photographer Laura was quite possibly stampeded a few times as every guest adorned themselves with props and stuck a pose. People went back for more three or four times, even our parents! I am continuously brought to tears when I look at the photos and reflect on how magical the evening was.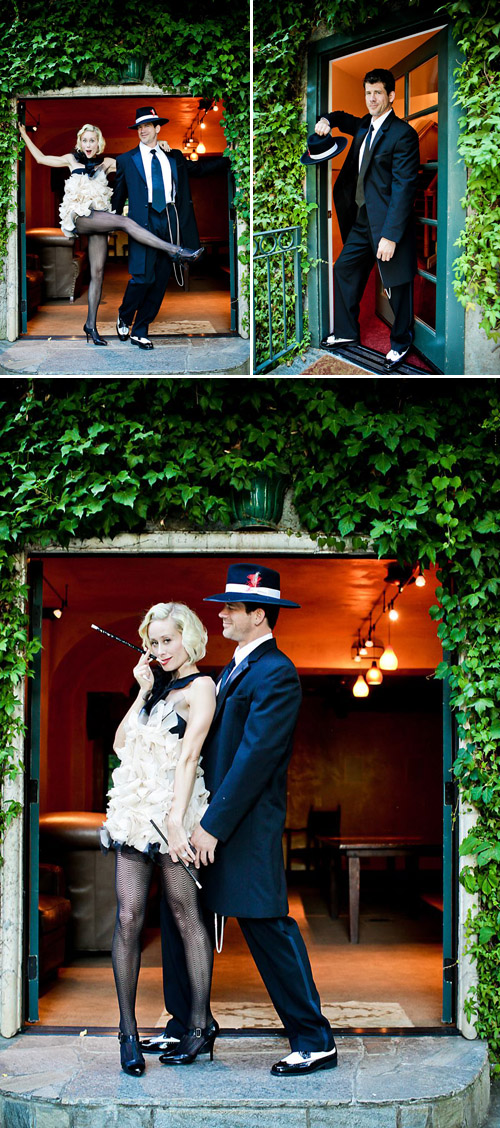 The Rehearsal Dinner Team:
Photography: Beautiful Day Photography
Venue and Catering: Kenwood Inn and Spa
Vintage Style Dress: Madina Vadache
Band: Rue Manouche
Photo Booth Props: Etsy.com
Thanks for sharing your party with us Malissa and Brian!