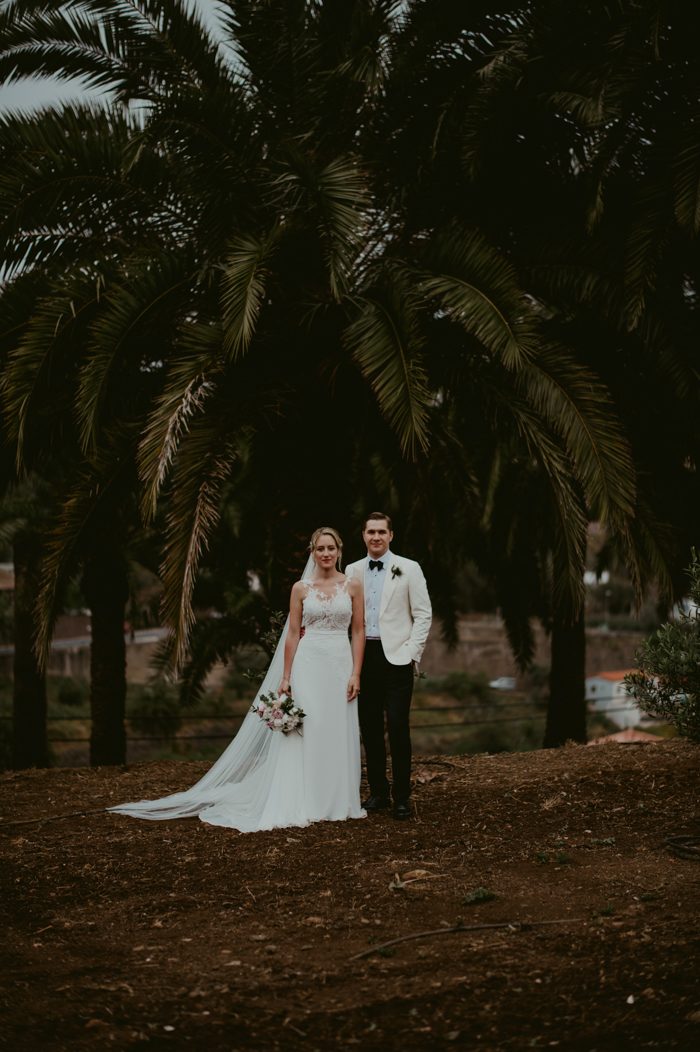 Ana and Glen's Canary Islands wedding was full of elegant charm. Inspired by James Bond films, Glen wore a white jacket and black pant combo from Suits Supply that had him looking like he came straight from the casino. Ana's Pronovias wedding gown was full of delicate details that add to the sophisticated vibe of the day. She also wore a gold Anton Heunis hair accessory and held a lovely bridal bouquet styled by The Federicas. These two stunners celebrated along with their friends at family at El Escudero, which provided subtle tropical and elegant vibes. All of these details went together flawlessly thanks to long-distance planning done by Ana and The Federicas. Photographers Dallas and Sabrina were there to capture Ana and Glen's romantic wedding and celebration and they didn't miss a moment!
The Couple:
Ana and Glen
The Wedding:
El Escudero, Gran Canaria, Spain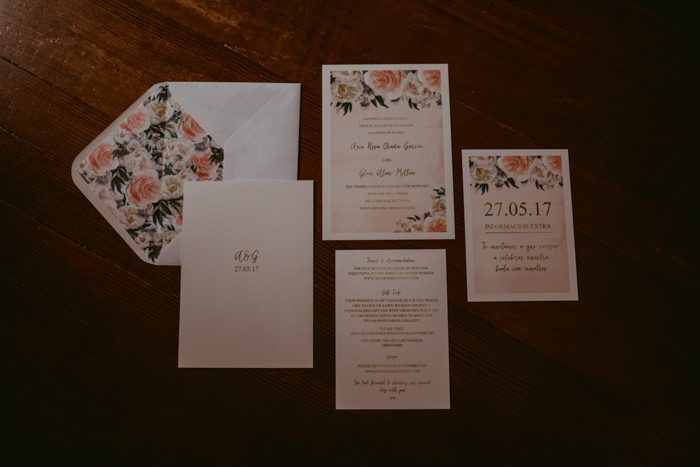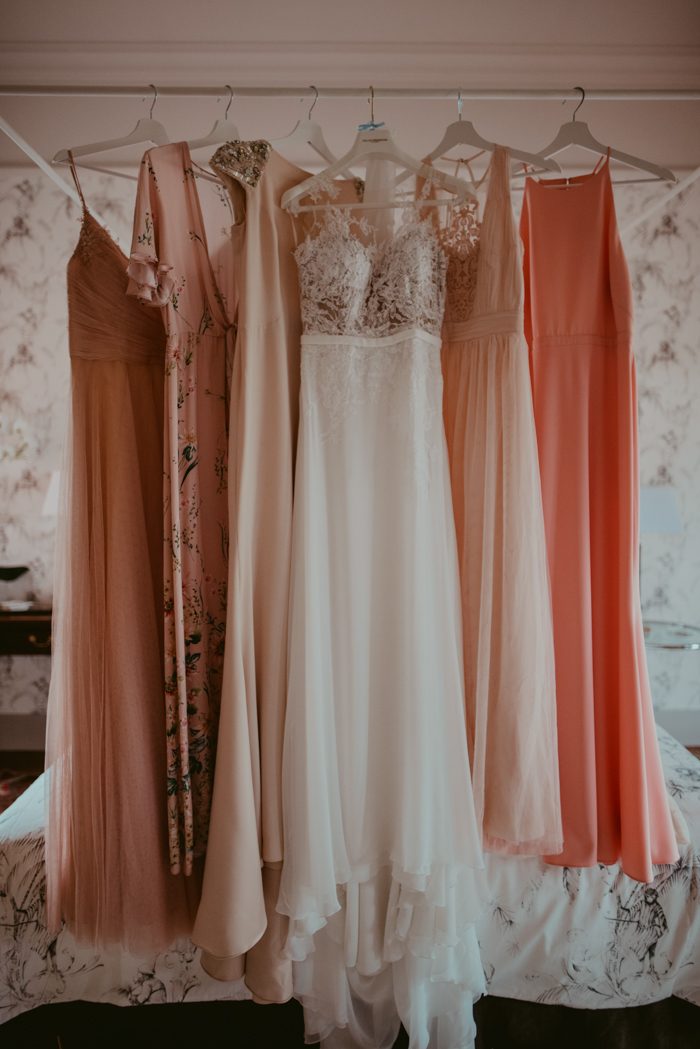 SHOP THIS POST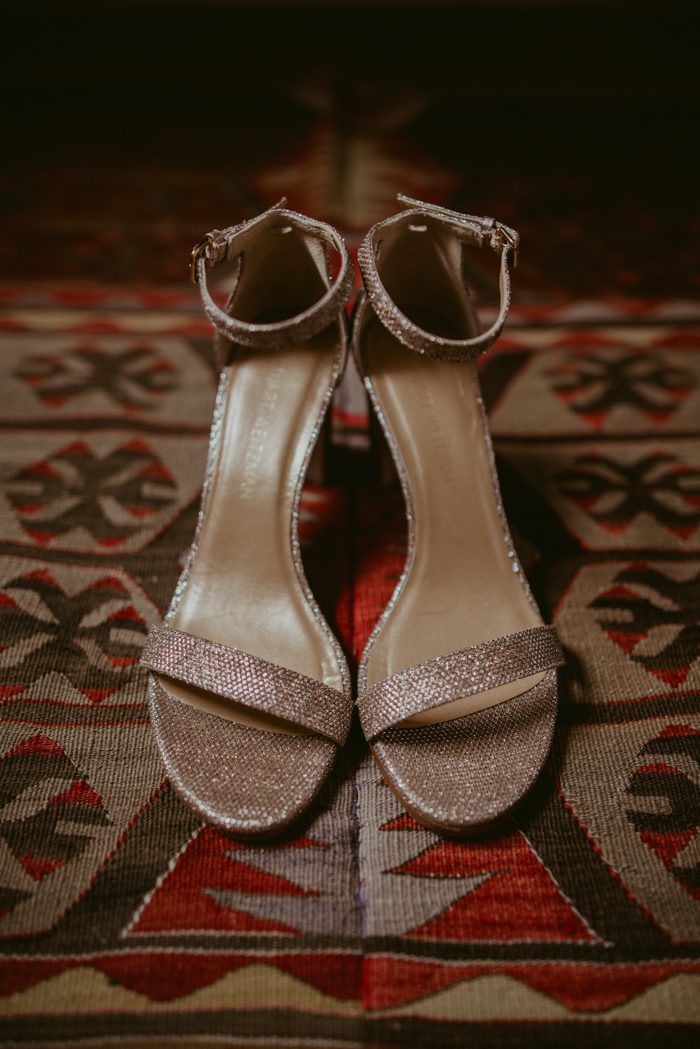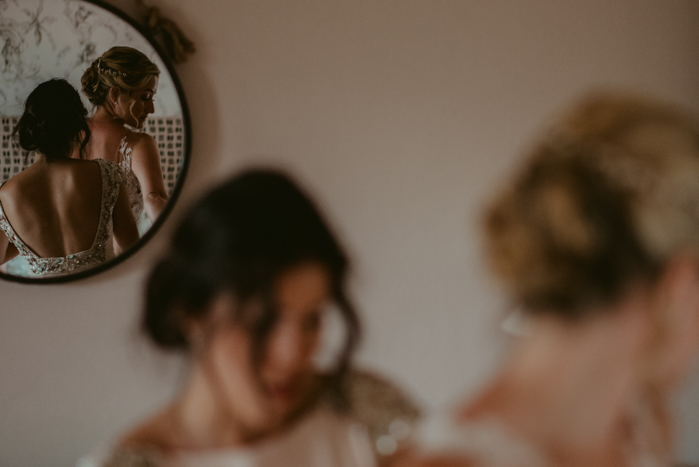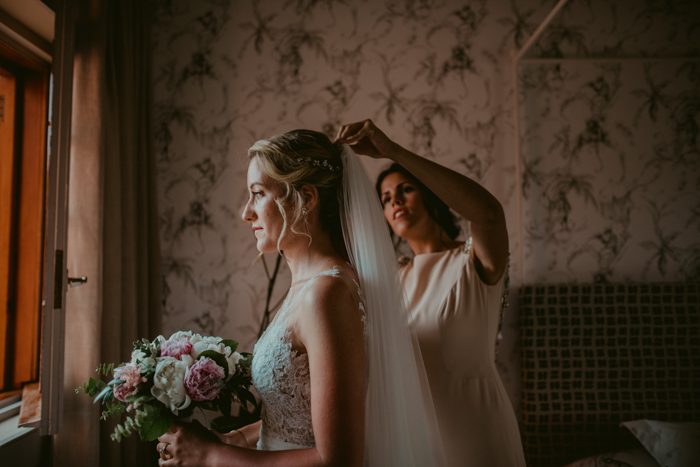 The most memorable moment was arriving the morning of the wedding day to the Spanish villa and seeing it in real life for the first time and getting emotional at seeing how beautiful it was! (I did all my wedding organizing long distance via WhatsApp, FaceTime and Skype!) I also really really enjoy getting ready with all my bridesmaids and with my mum. So so fun and lovely!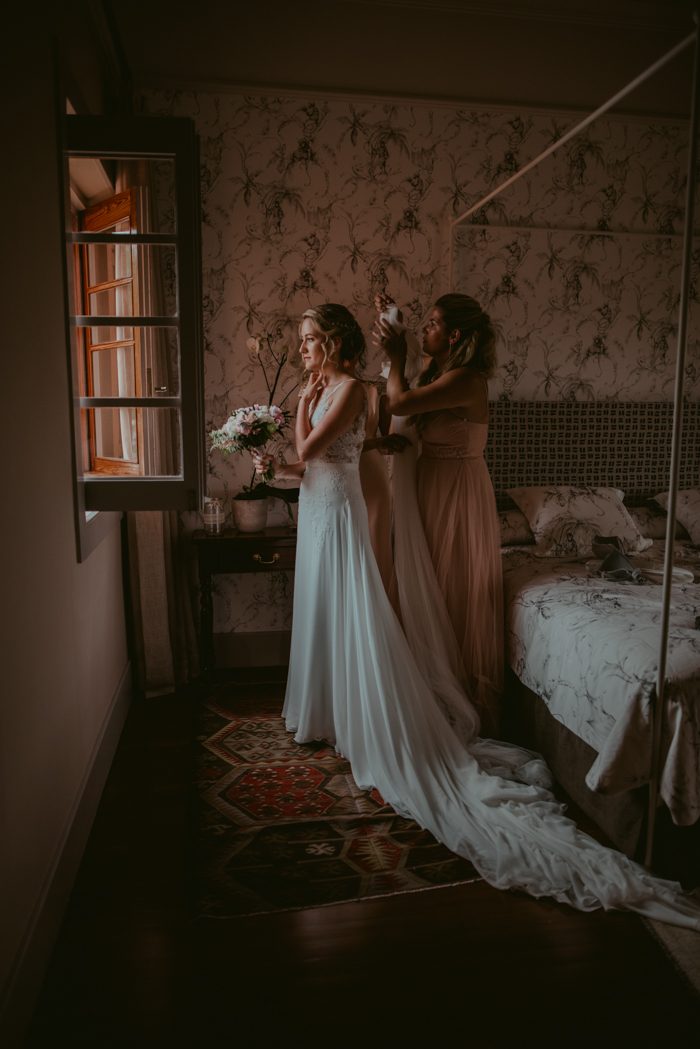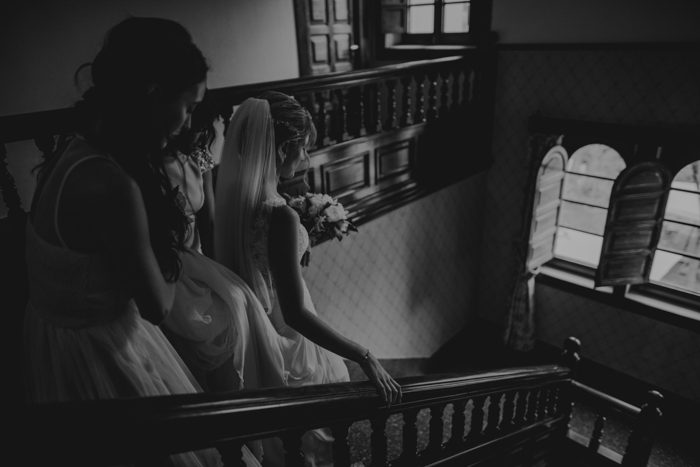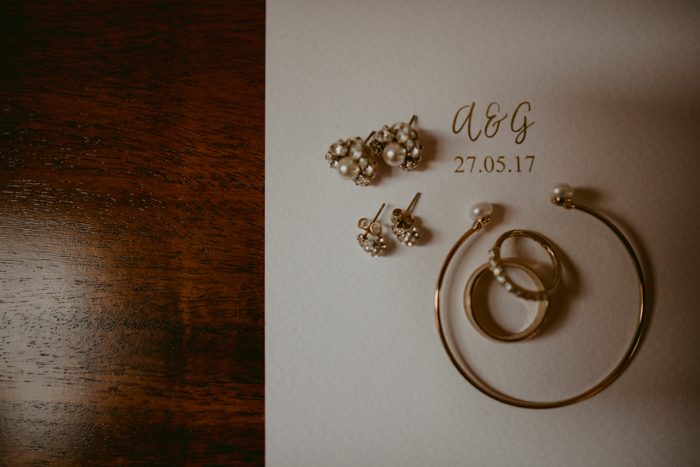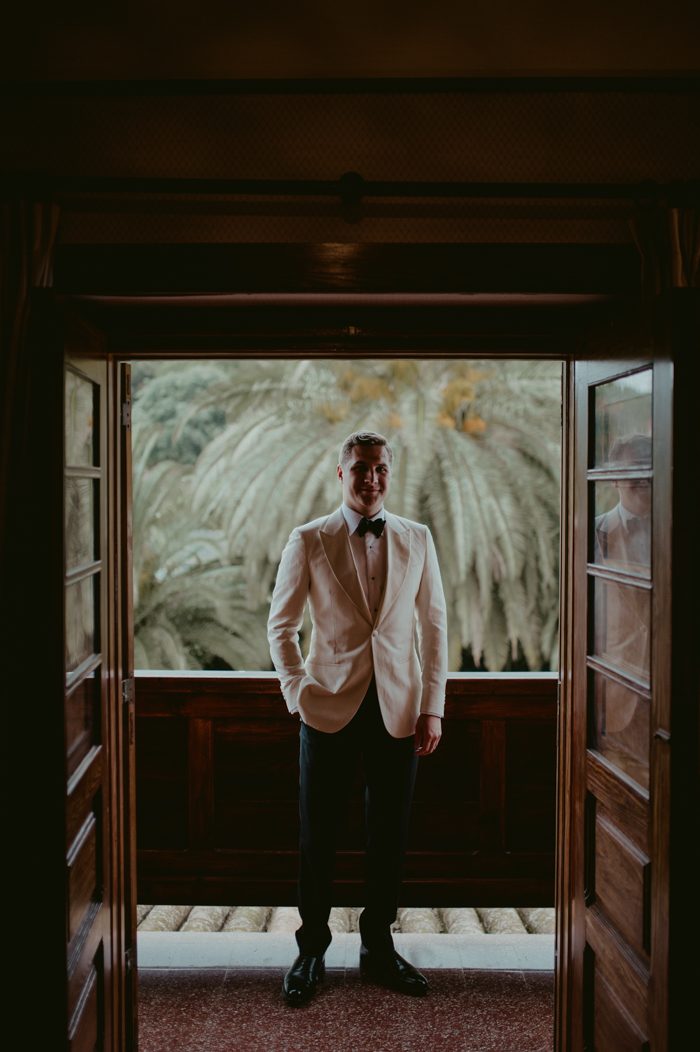 I would really recommend to set a budget from the beginning. That way you can go check and look at the things in your price range and you don't get distracted or lose time looking at things you can't afford booking or getting.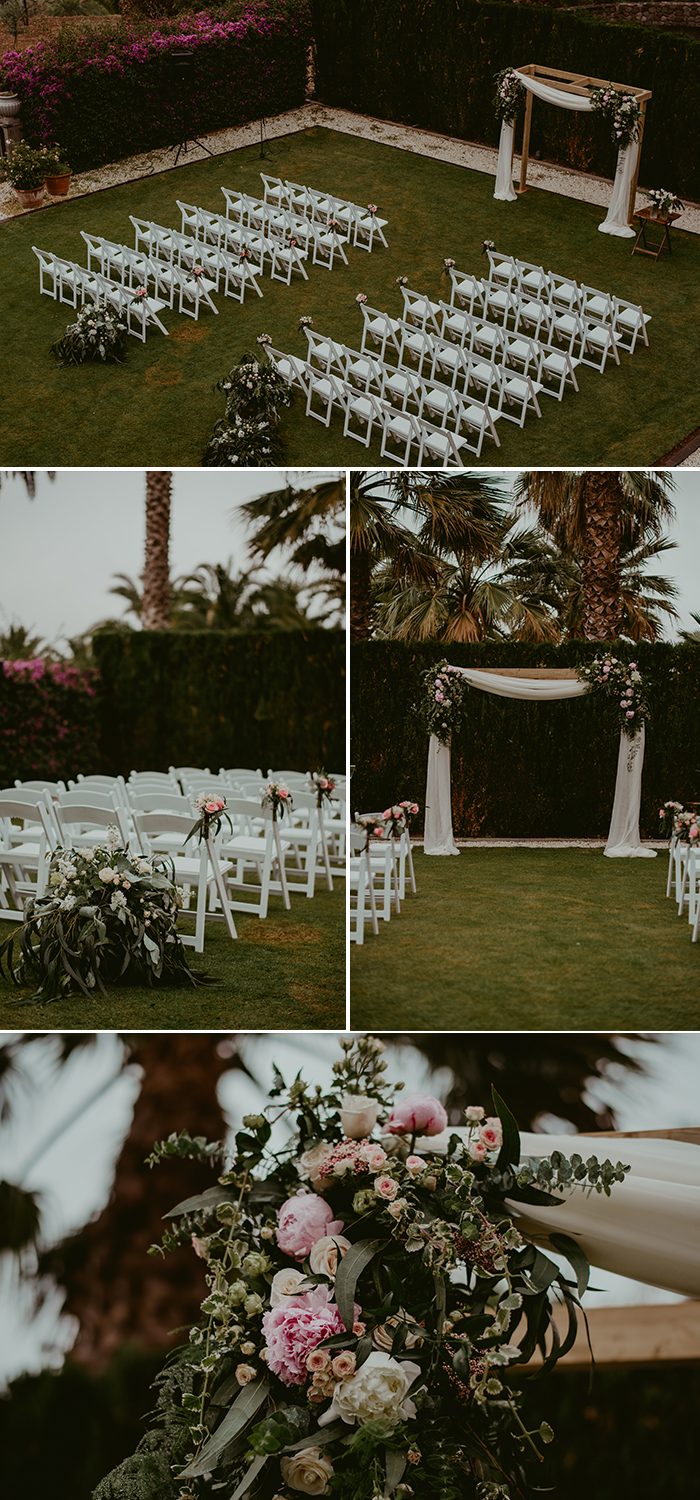 I choose my venue because I always wanted to get married in the place where I grow up which is in Spain in the Canary Islands. A lot of family and friends came from abroad and had never been to Canary Islands, so I wanted to show them the beautiful villas in the countryside. I chose this villa as a venue because it looked romantic, colourful, and had a great island landscape.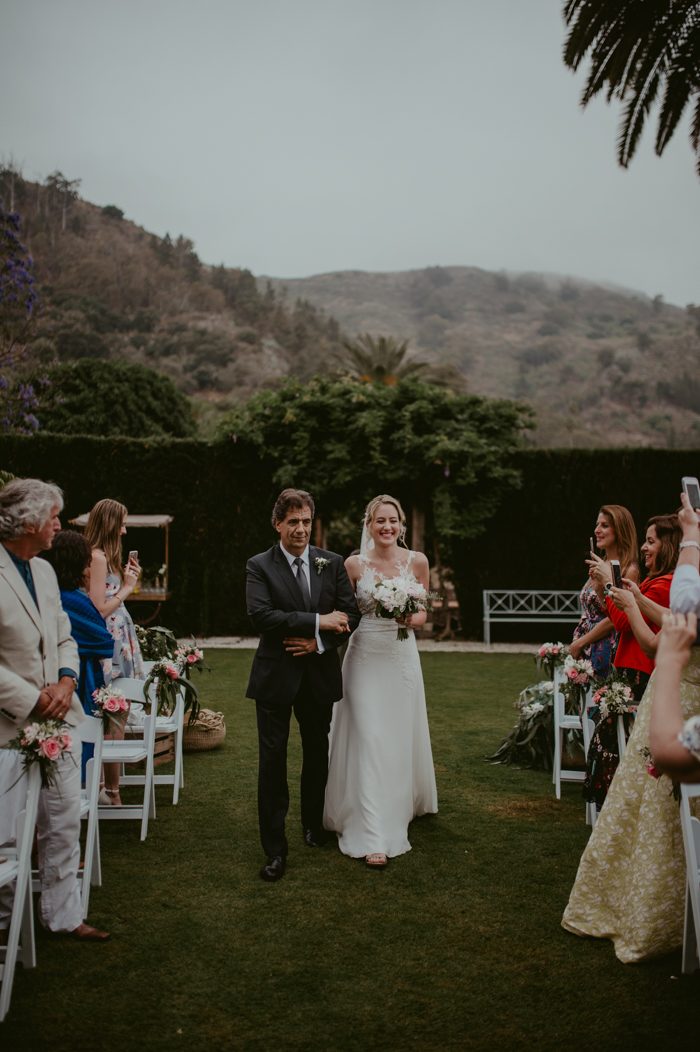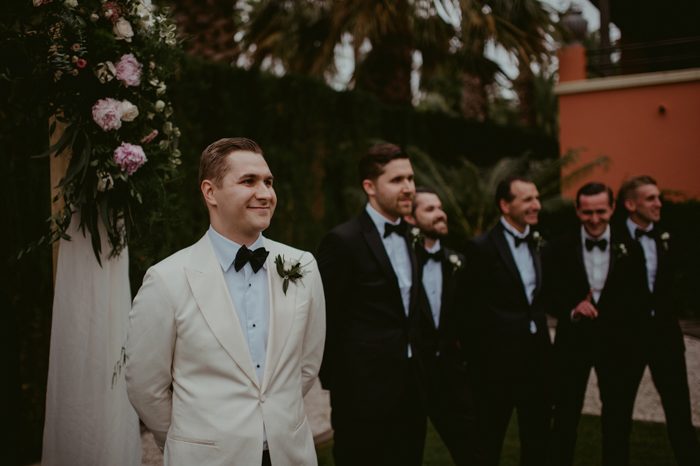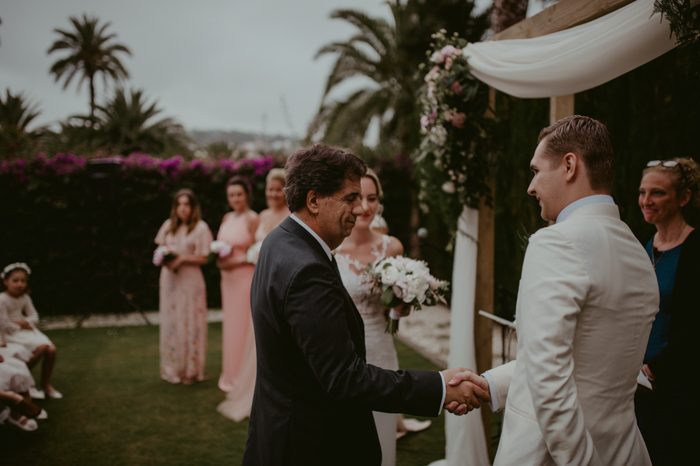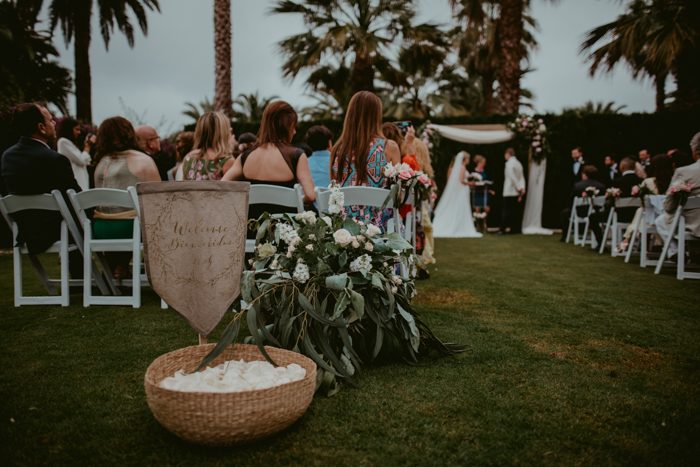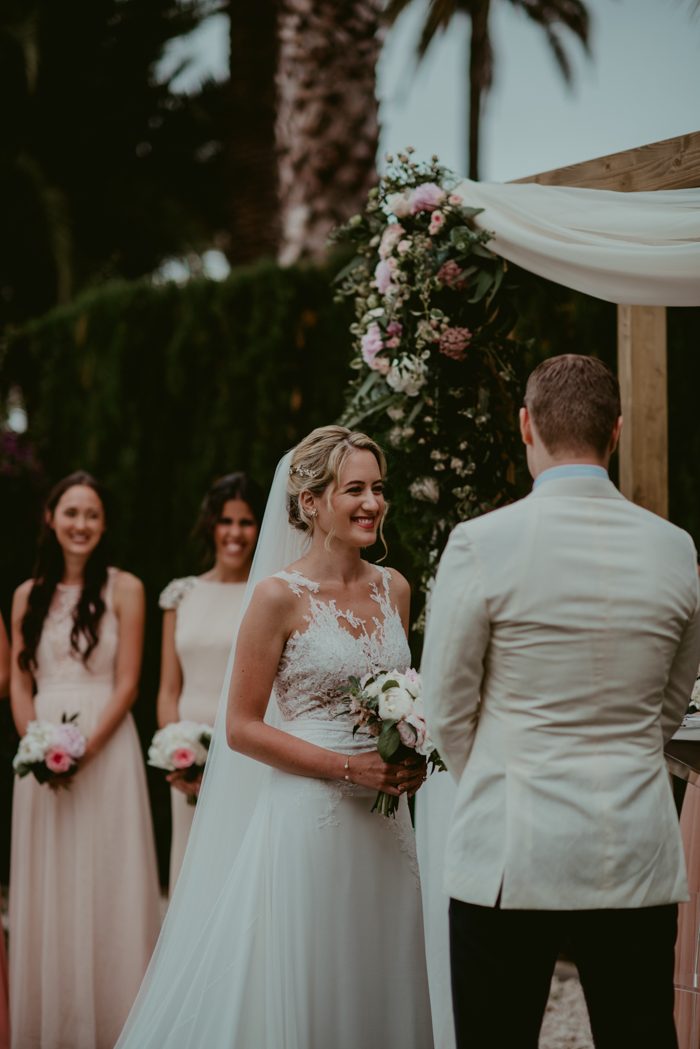 I had a bilingual wedding ceremony – my entire family is Spanish and my husband's family and our friends are all English speaking. Only 2 or 3 people spoke both languages which meant my whole wedding had to be translated in Spanish and English. I chose the best translator there is which was my bridesmaid Layla. This made the two sides ( the Spanish and the English speaking sides) mix together and get to know each other and love each other. That for me was so unique and very heart-melting. Also, my husband's dad read a beautiful poem which was also translated as he was reading it.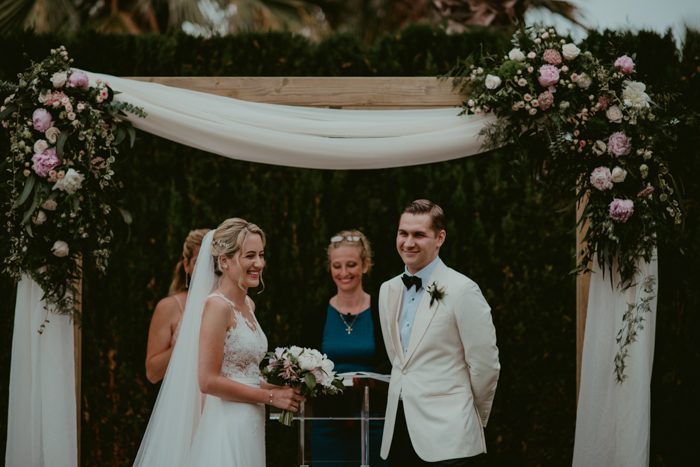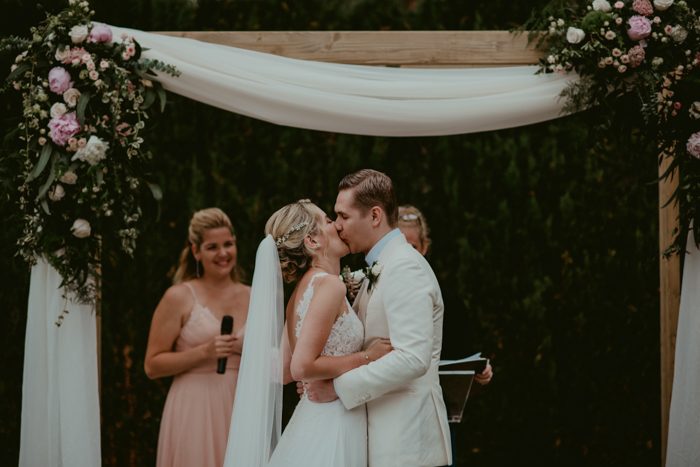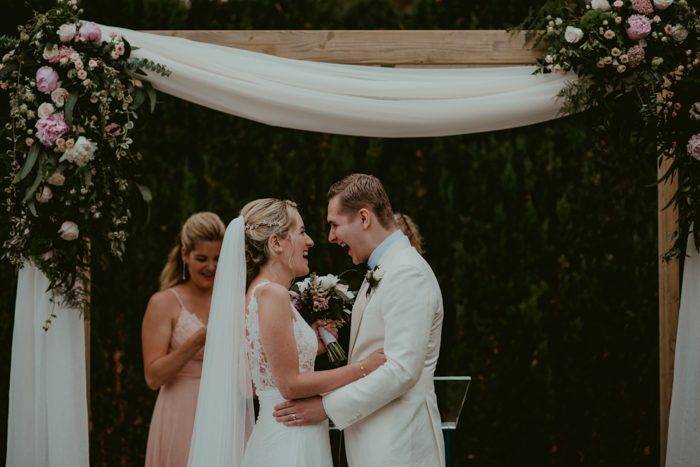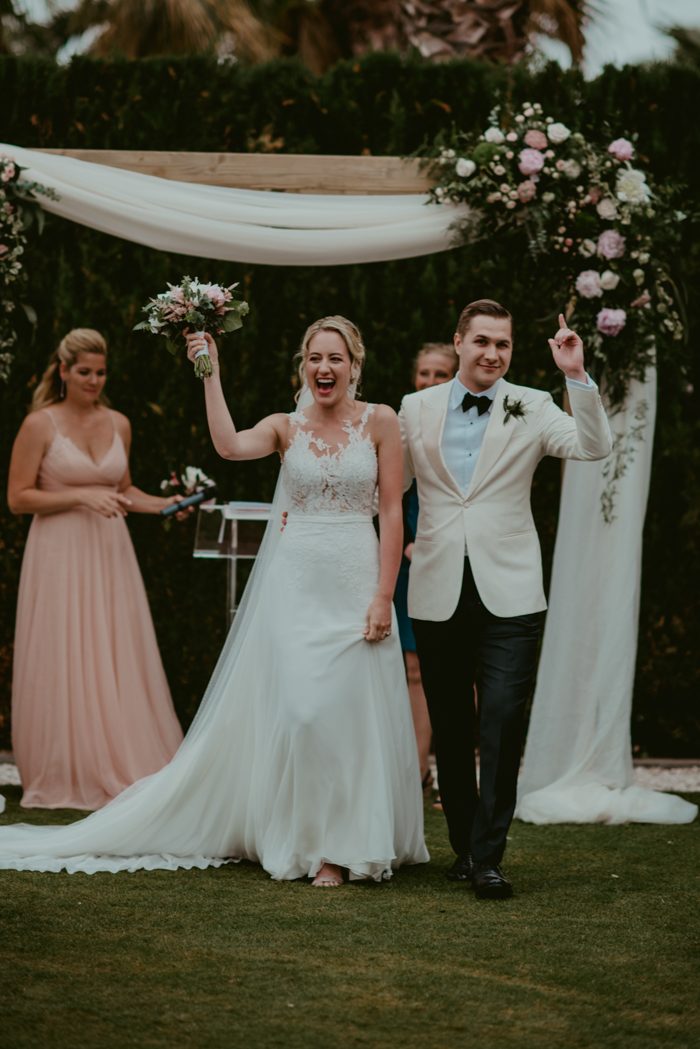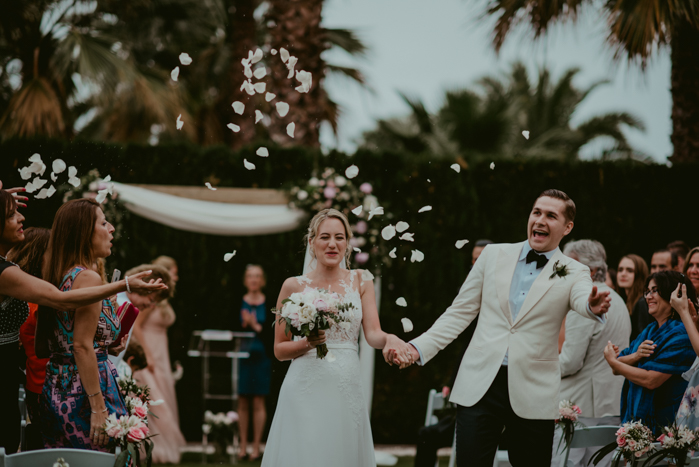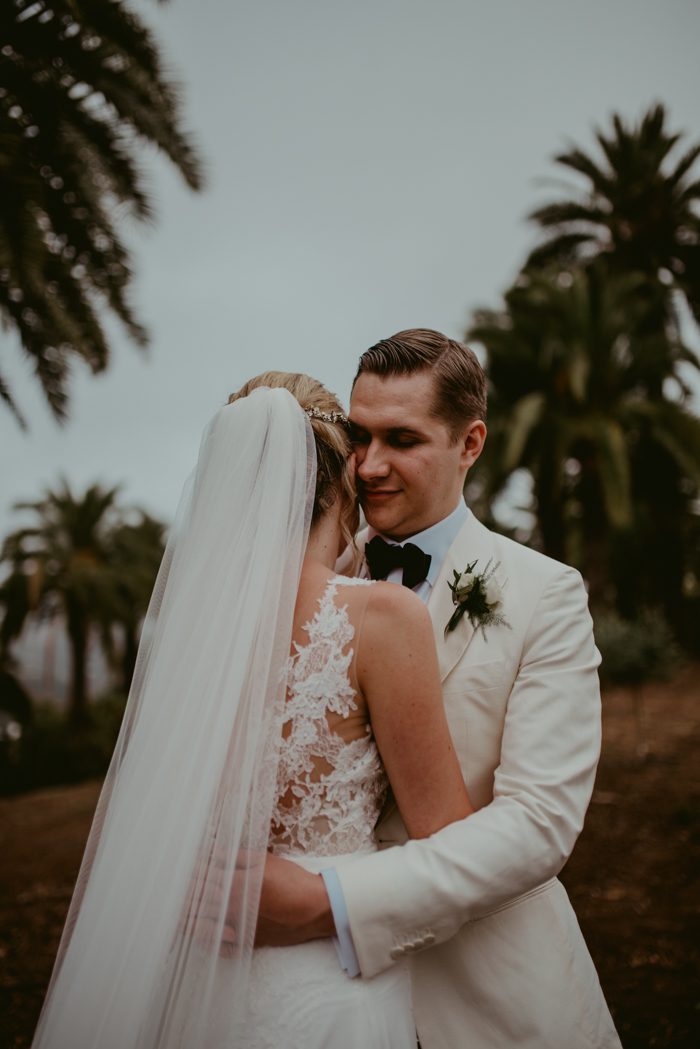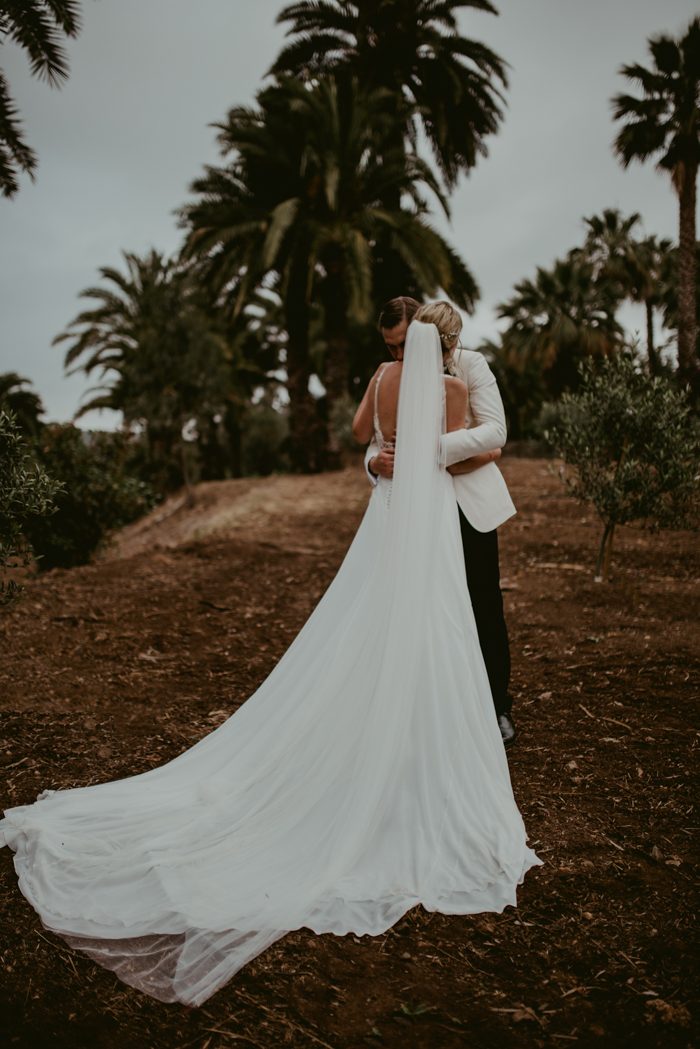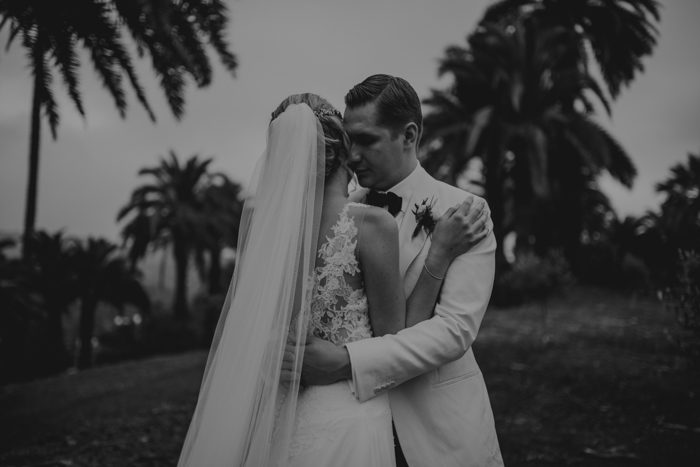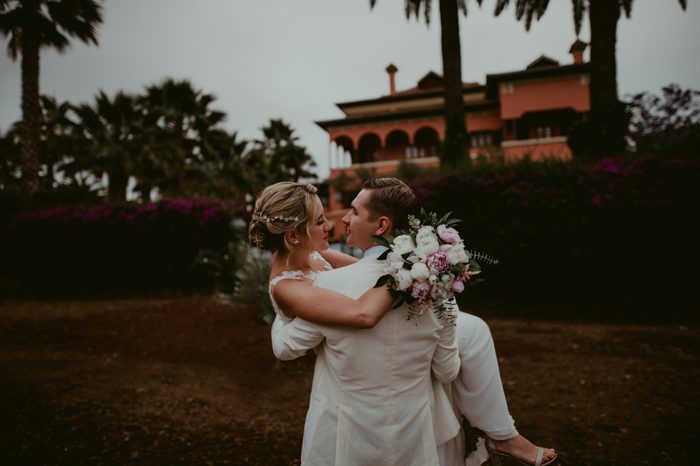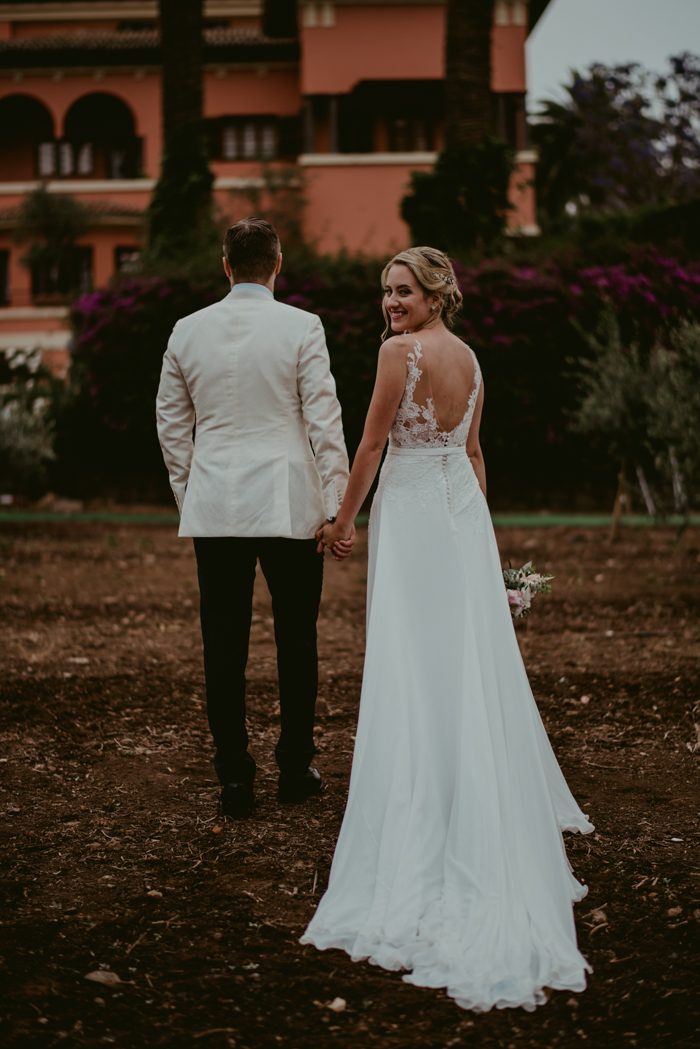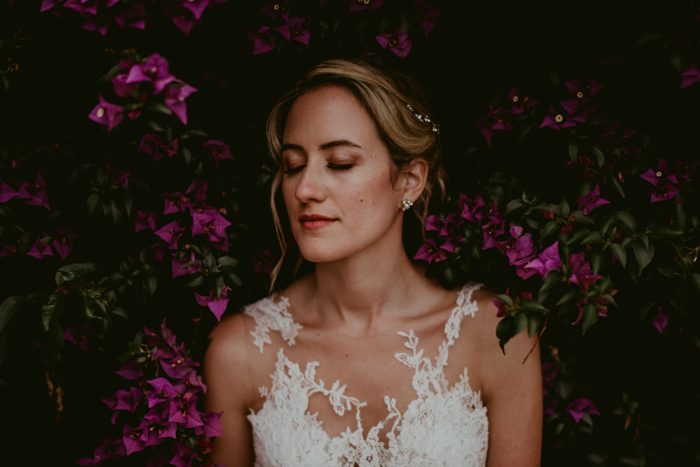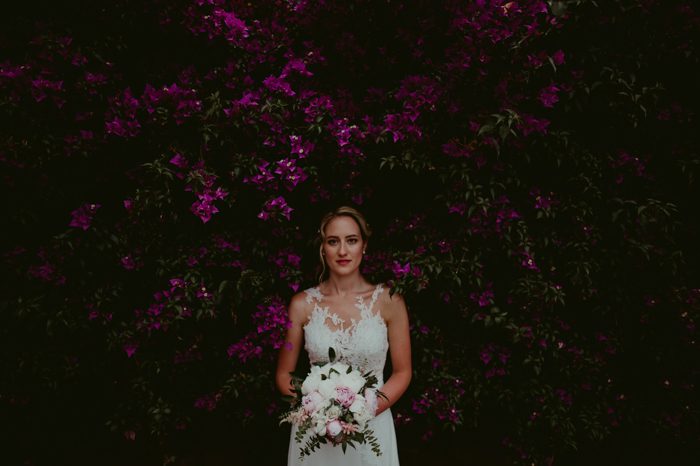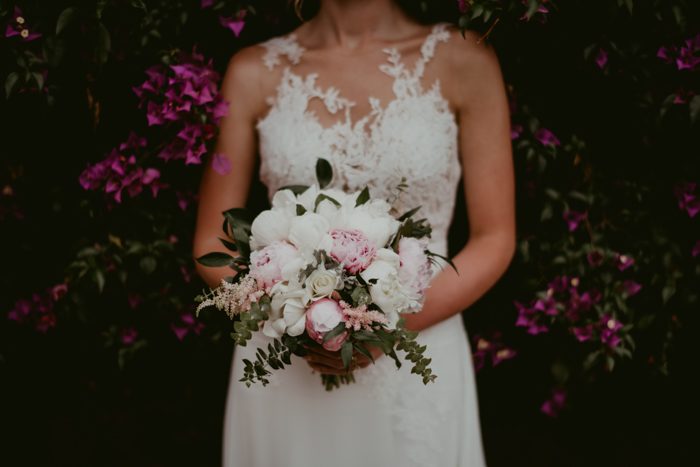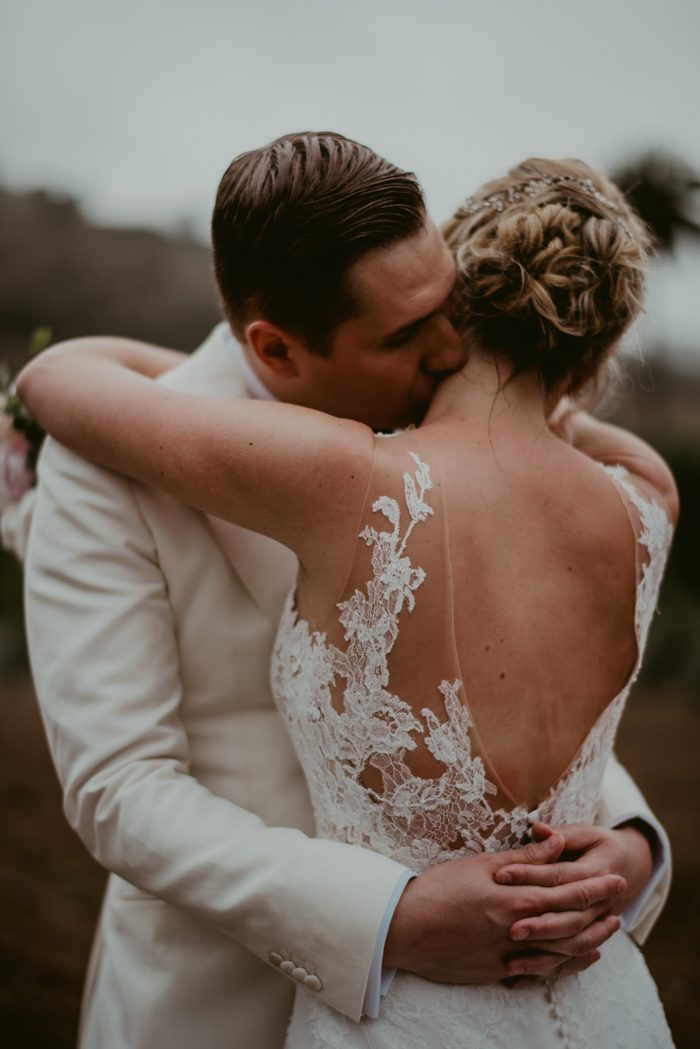 Our wedding day fashion ended up looking like a classy James Bond movie in a Spanish Island! My dress was from Alterier Pronovias which is a wedding dress brand that I always had dream of wearing for my wedding since I was very young. I chose that dress because it had a very sophisticated top with a lot of detail – I love detail! It had a beautiful back and also a comfortable skirt with a very long trail. Because the back was naked and beautiful I could put my hair up and put a beautiful gold hair accessory.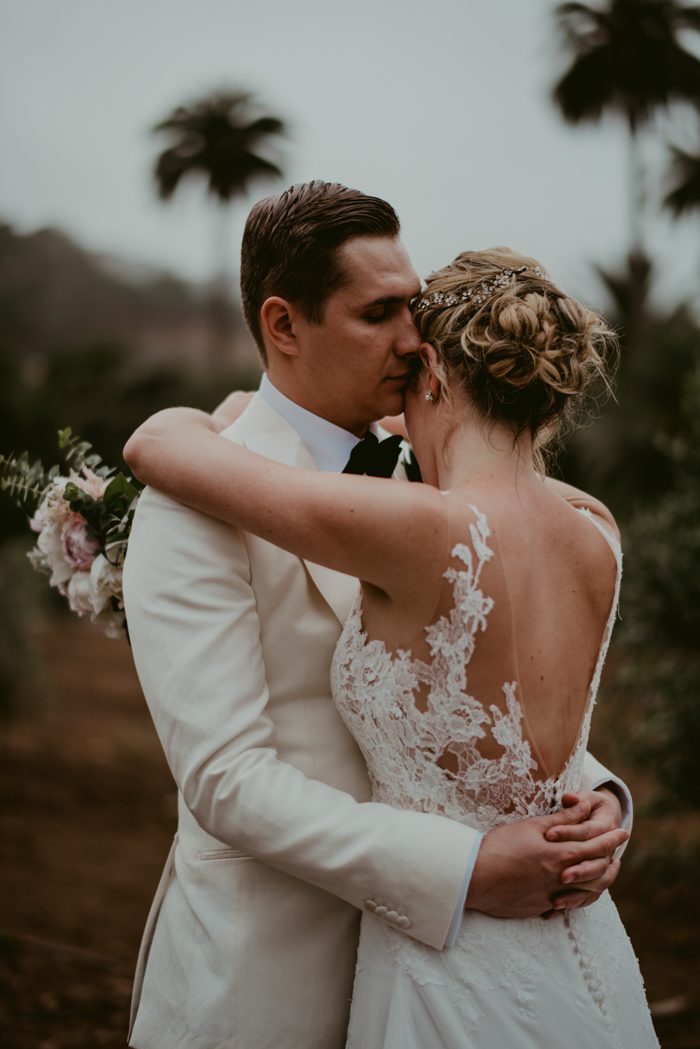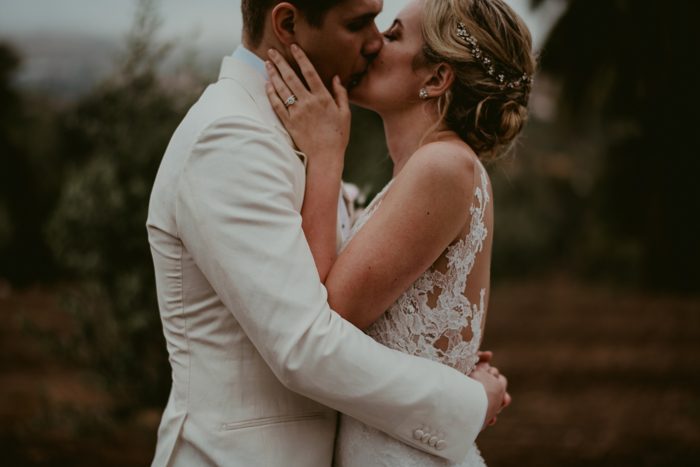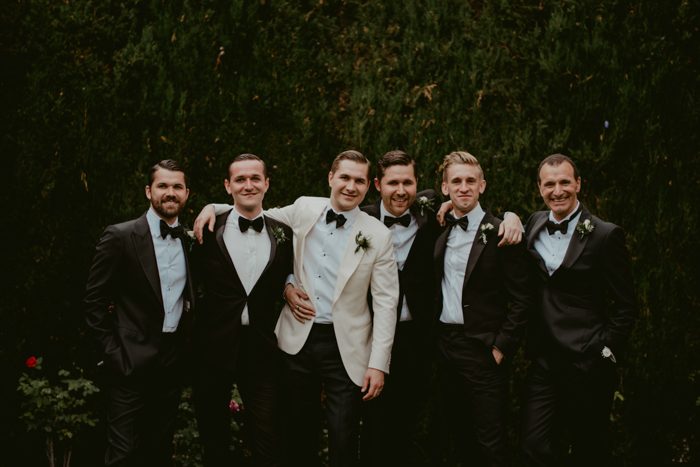 My husband wore a creamy white tuxedo suit jacket with black trousers so wasn't all white. He got his best man and groomsmen to wear black tuxedos which made it look like a classy James Bond film.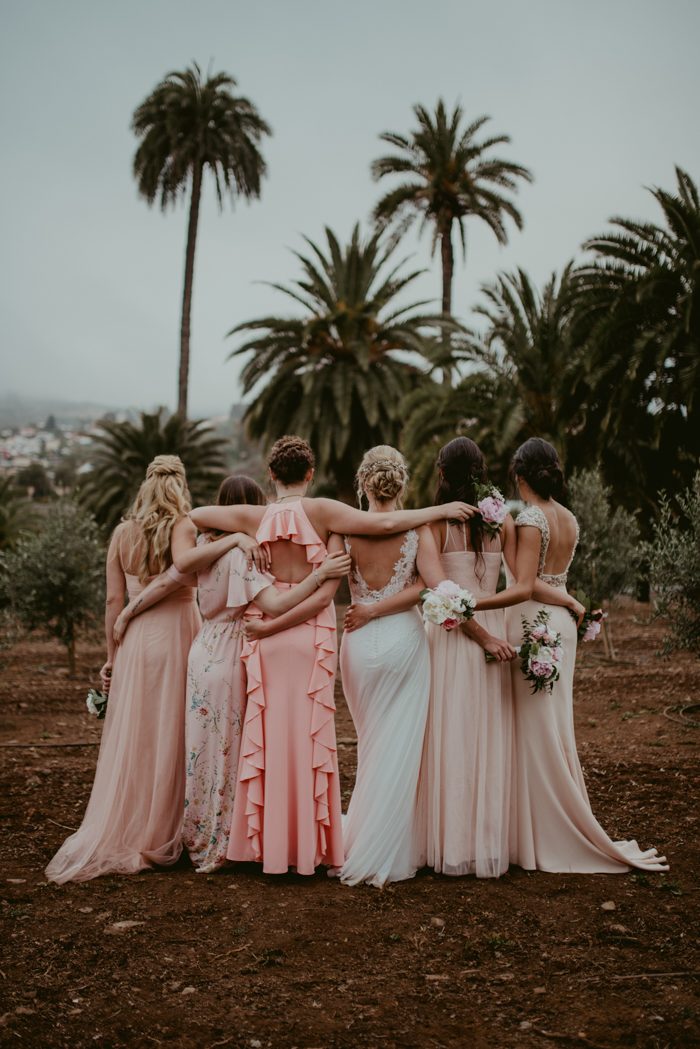 I choose my bridesmaid dresses to be of a peach blush colour and to be each one different from each other to look more fun and different.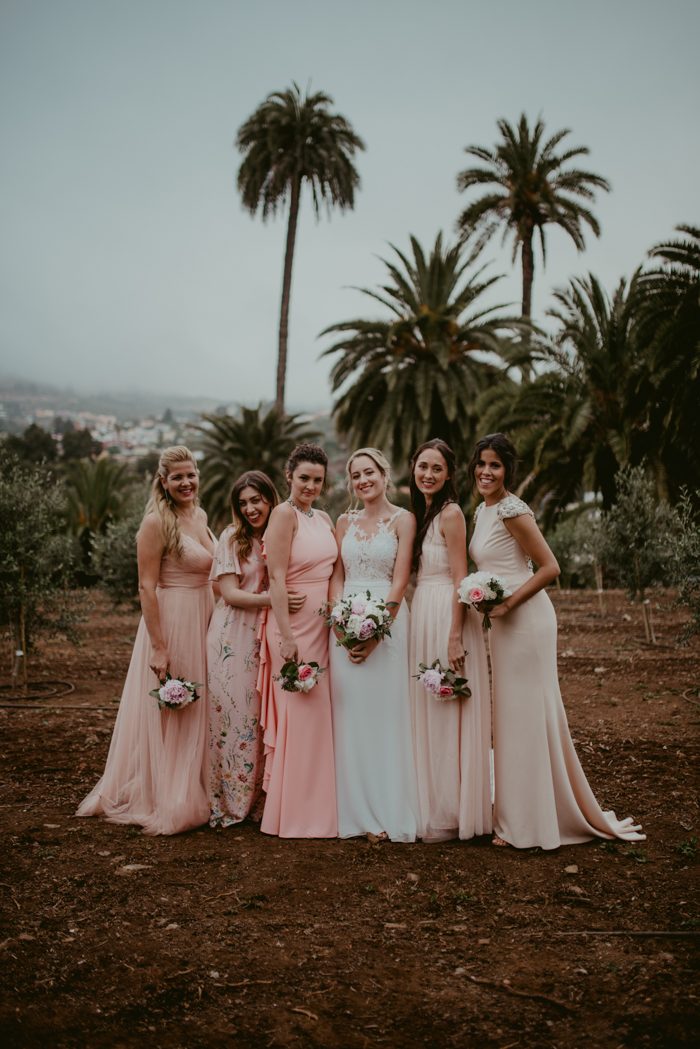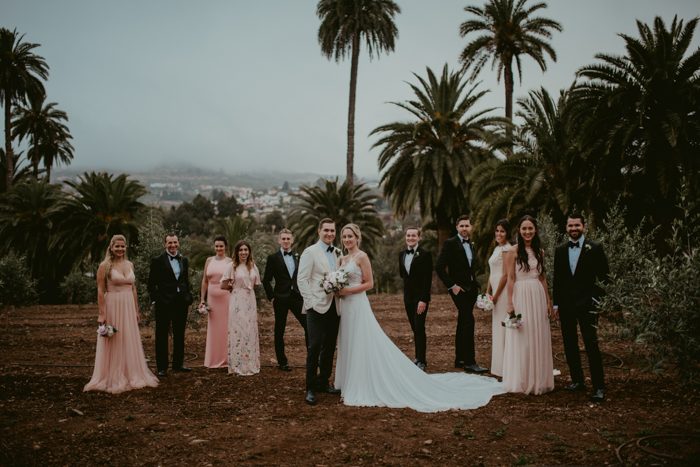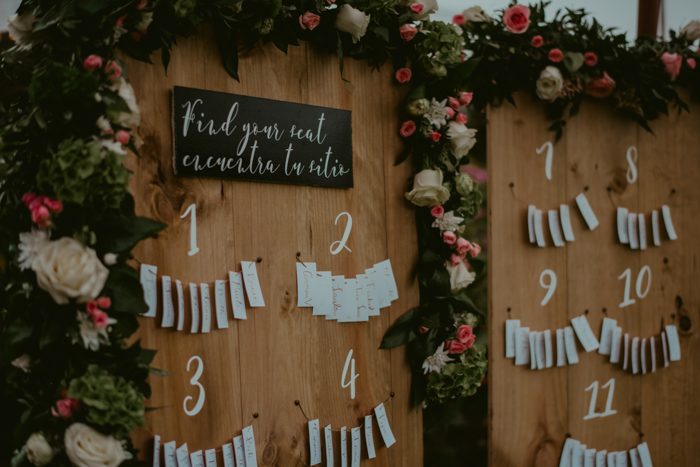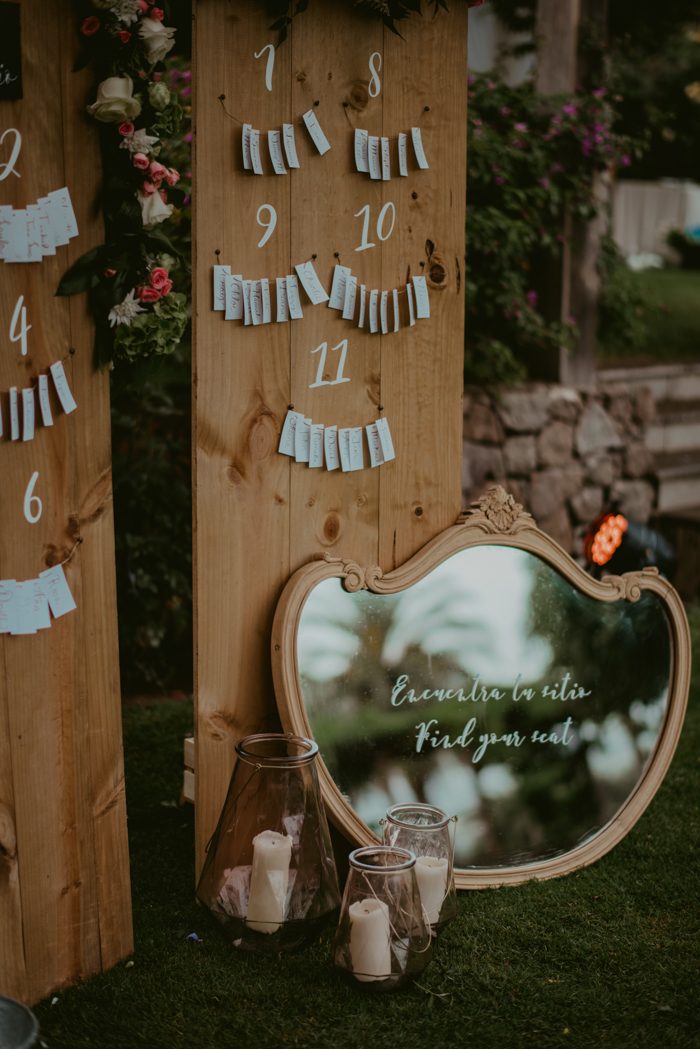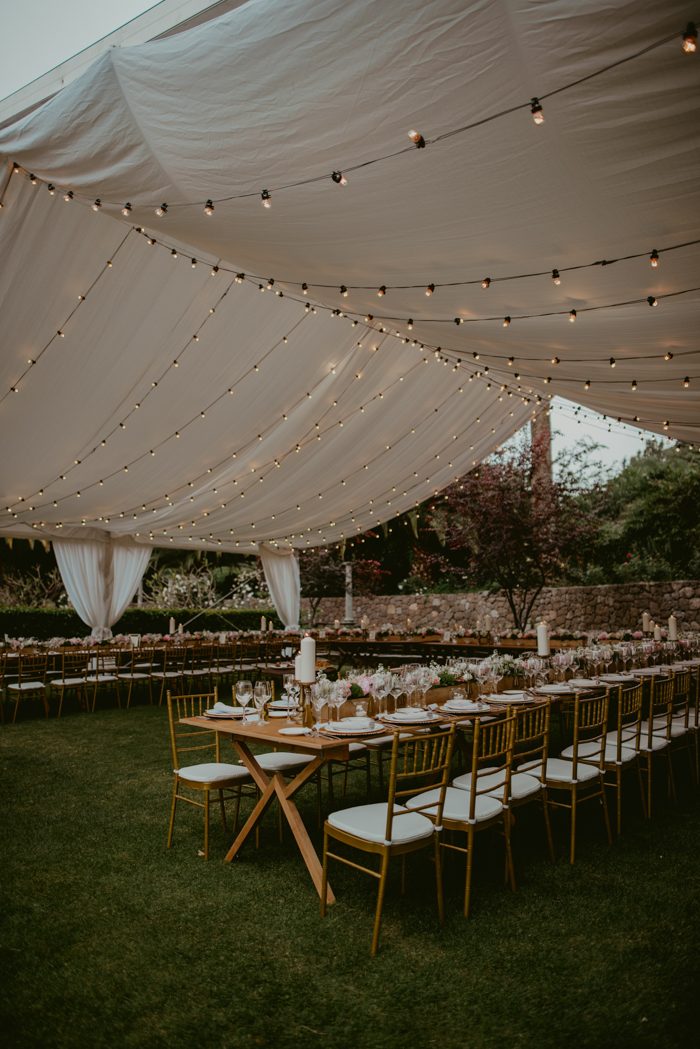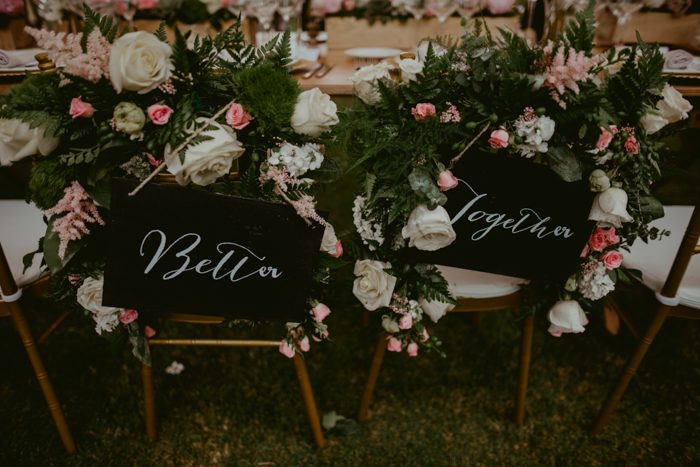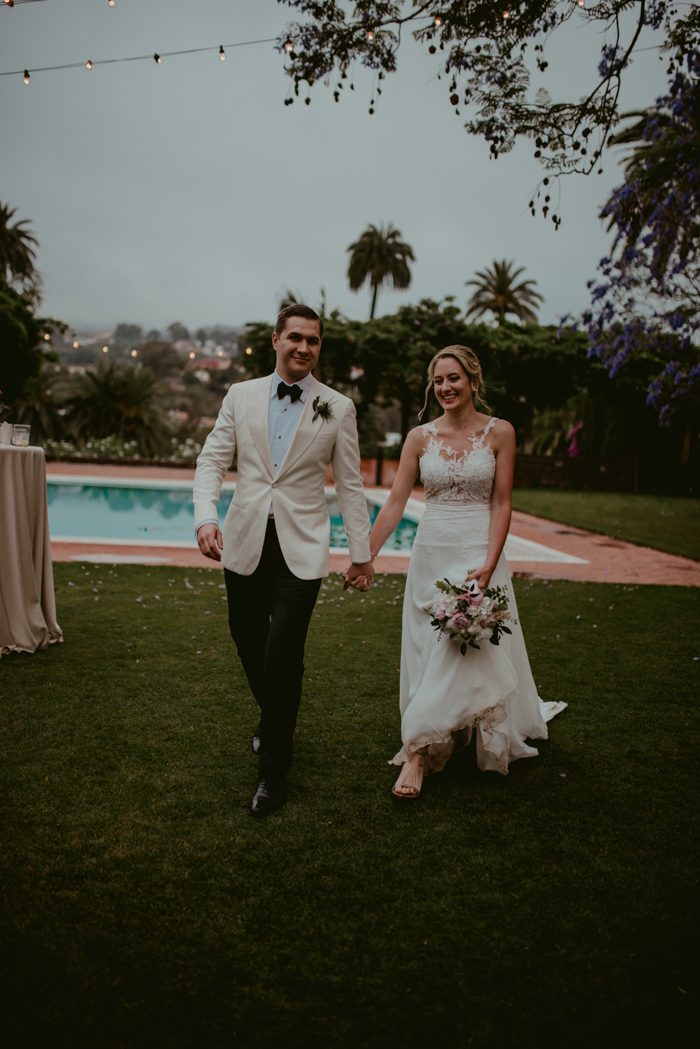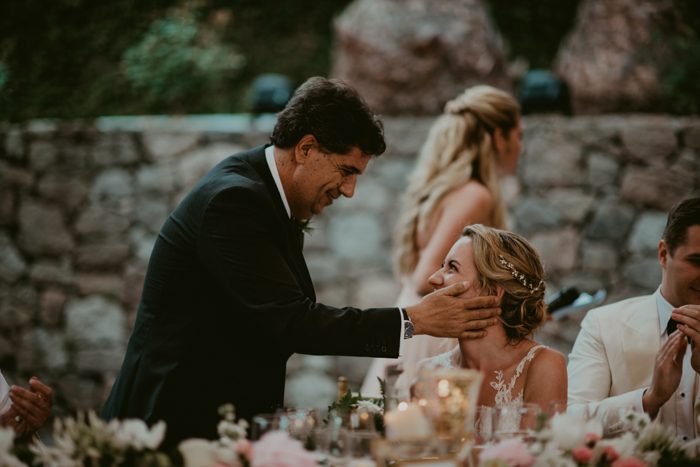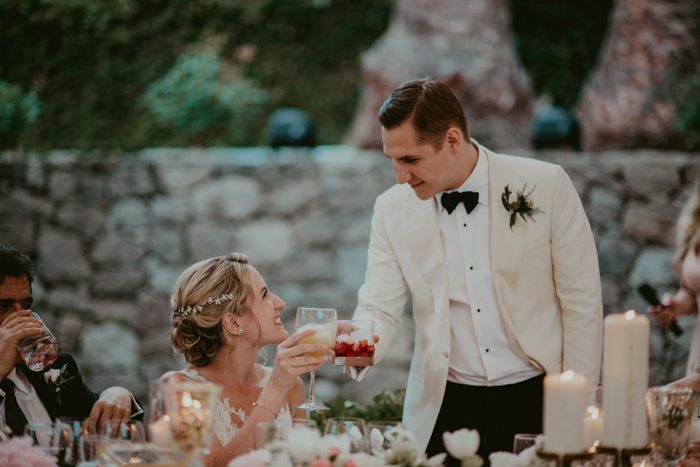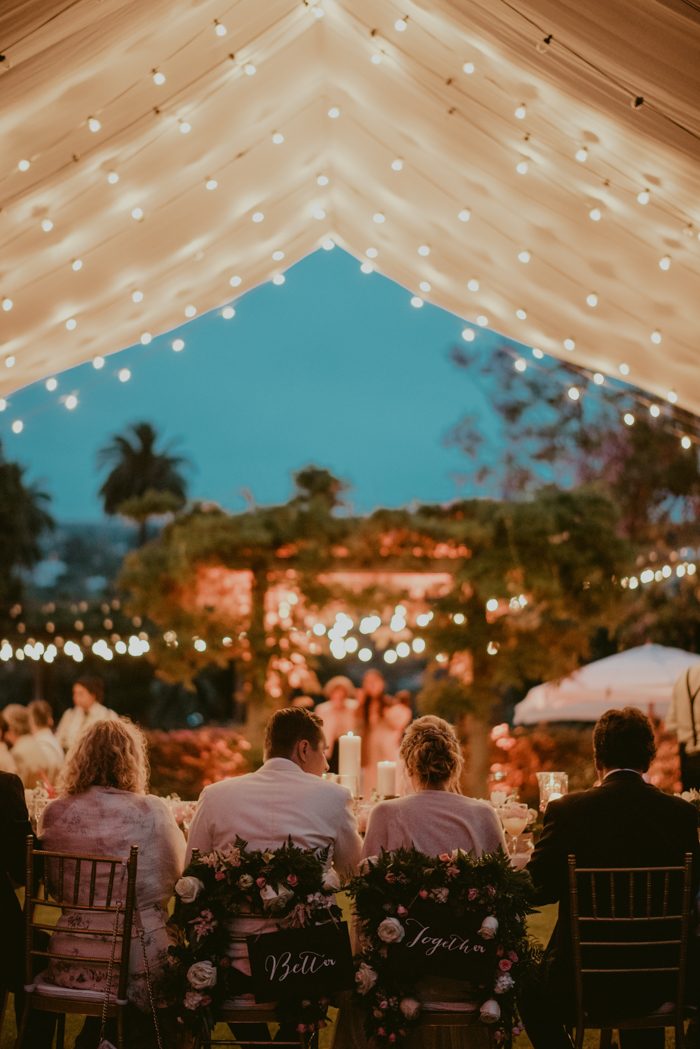 Working with Dallas and Sabrina was the best experience ever! Well it was love at first sight. They are the sweetest and most caring photographers. Not only that, they are each one so professional. We love that there were two of them and that they could get every angle in camera like facing the altar, from the altar, etc. Each photo is like a piece of art and I am so glad we got to put the canvas there for them to create it. I couldn't be more happy and glad I found them and choose them to do our wedding photos.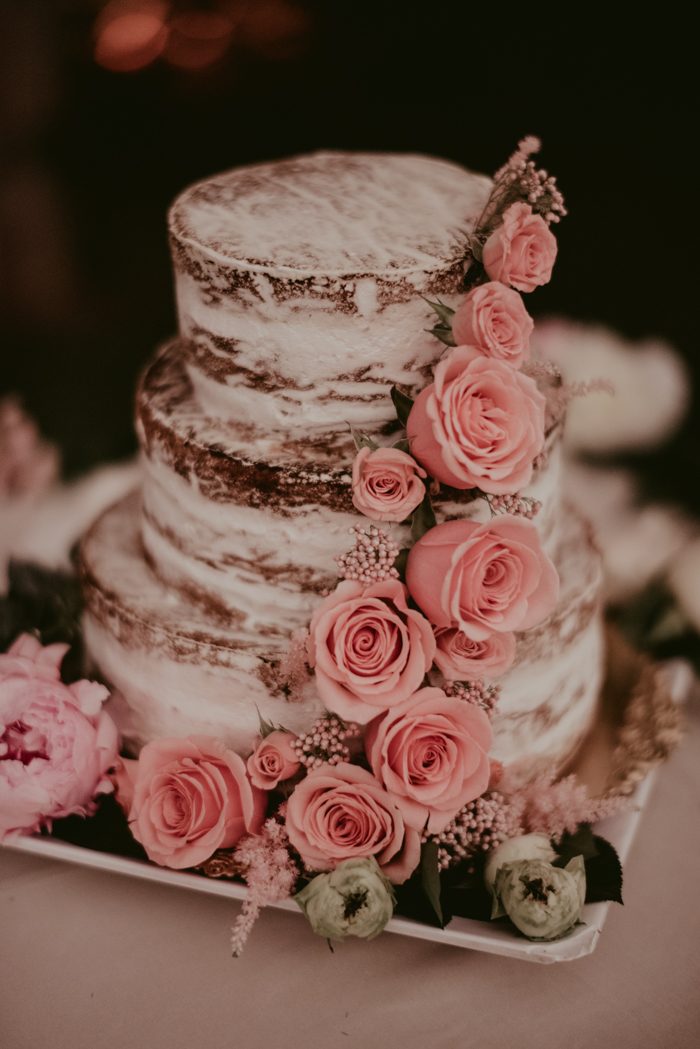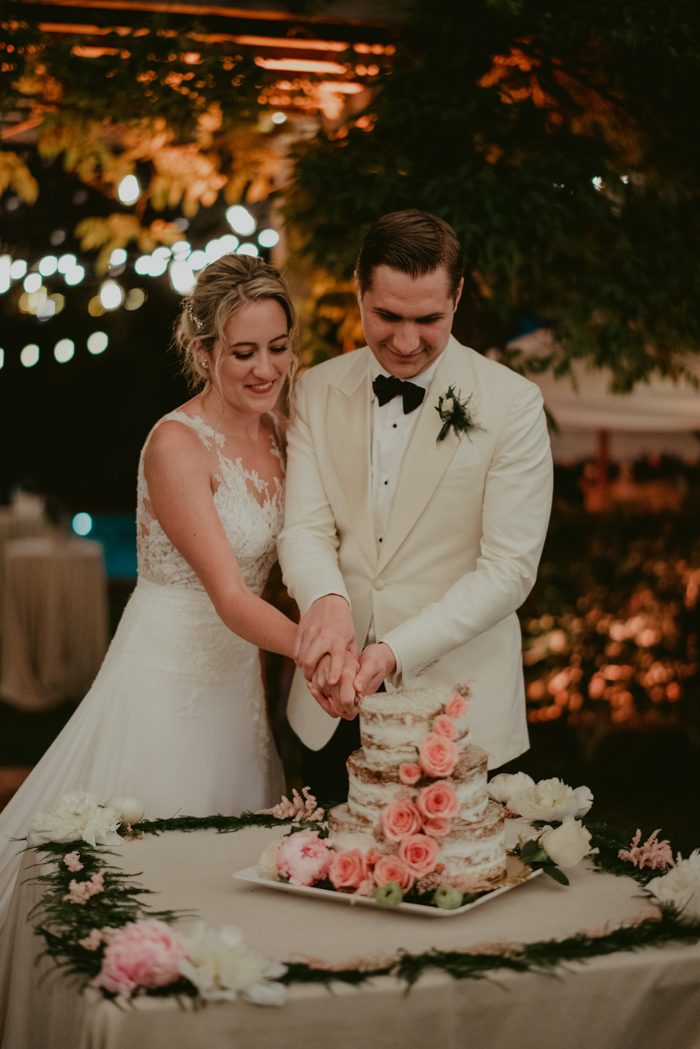 The most important was that the decoration had to be like a fairytale-James Bond film.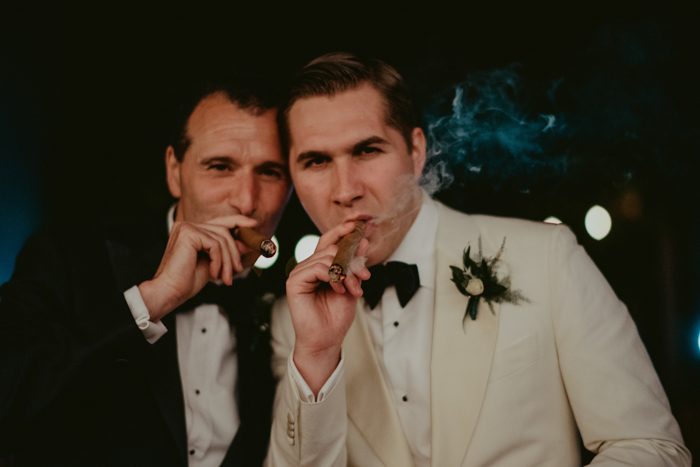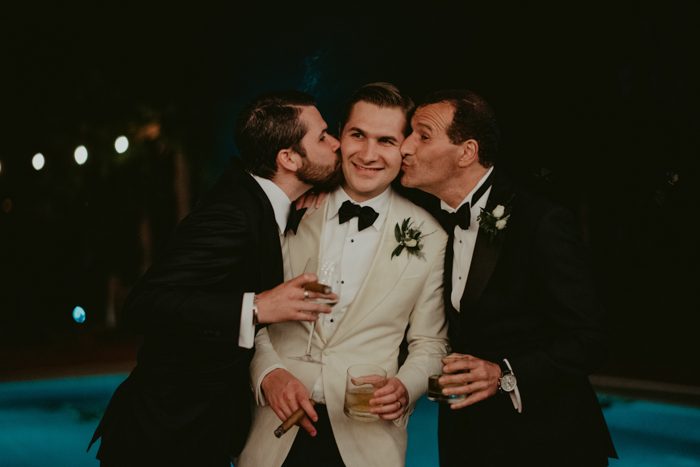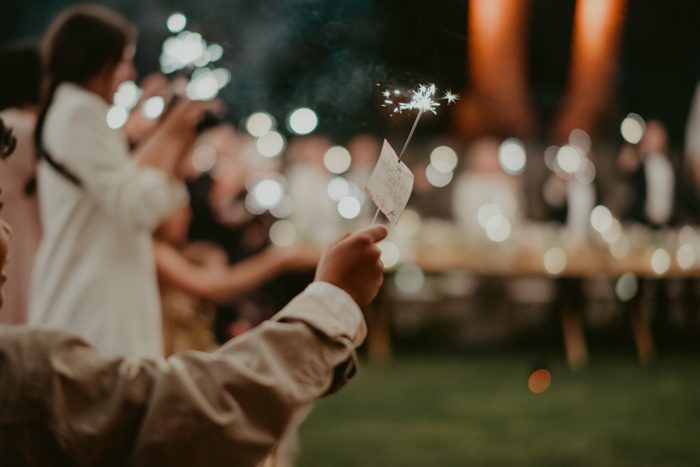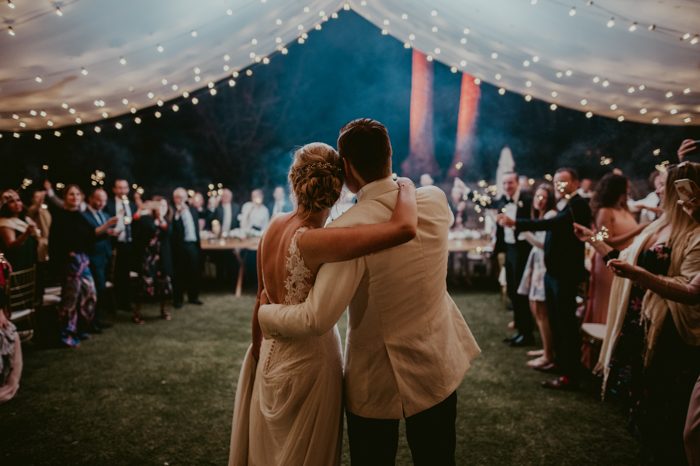 Thank you so much to Junebug members Dallas & Sabrina for sharing this glamorous wedding with us! Love the Kolotylo's work? Be sure and go over to their Junebug member portfolio for more stunning images.