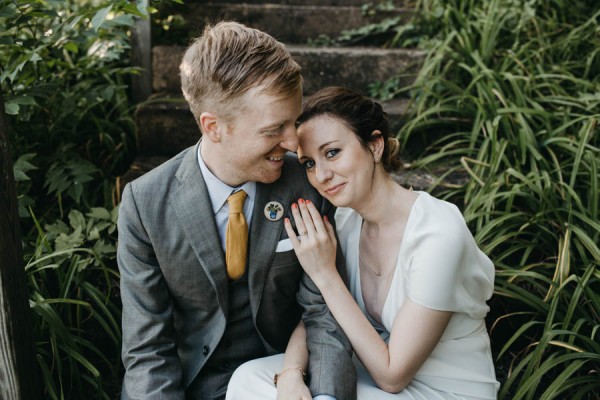 Amelia and Steve tied the knot at Yesterday Spaces, a 70-acre working family farm just outside of Asheville, North Carolina. The couple wanted their wedding to be something true to the nature of their relationship, so they designed a weekend experience that they knew their guests would enjoy. Photographers Brett & Jessica captured all the magic from Amelia and Steve's big day, and Lucky Penny Creative helped to plan an evening that was equal parts modern, sophisticated, cozy, and straight up fun!
The Couple:
Amelia and Steve
The Wedding:
Yesterday Spaces, Asheville, North Carolina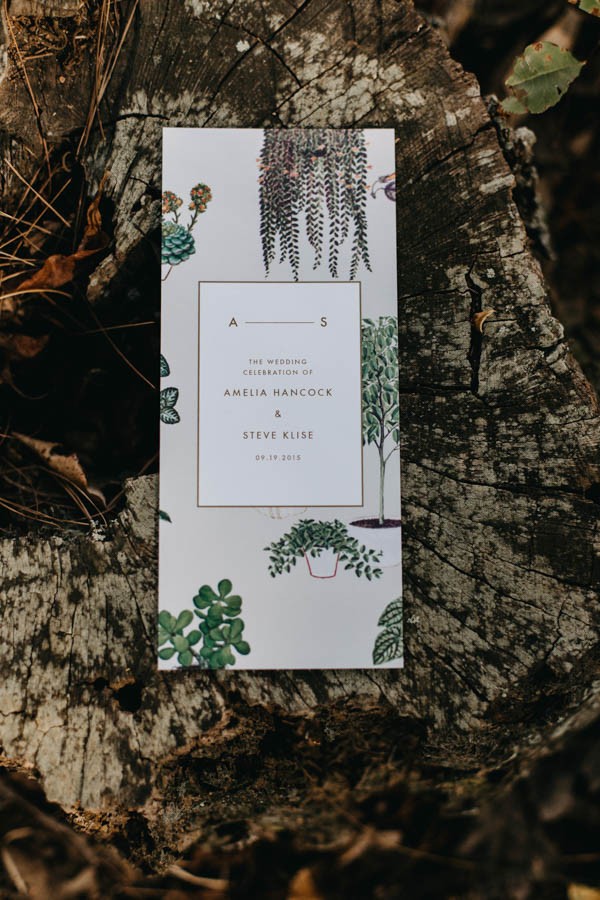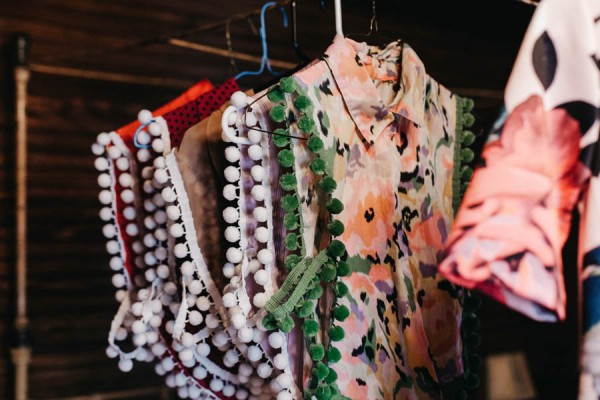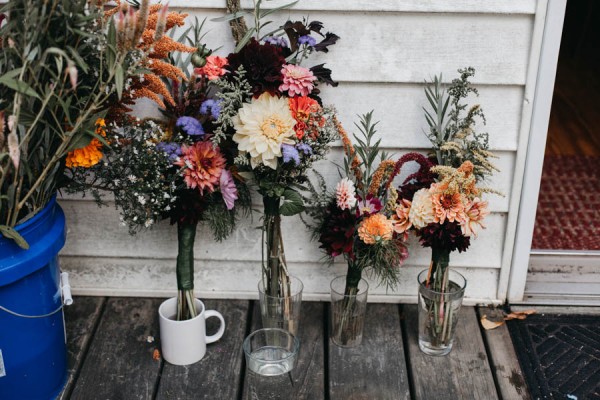 I told everyone that asked about my wedding fashion that I wanted to look like 'Cate Blanchett going camping'. That was as close as we got to 'style inspiration'. I chose a white Vionnet dress instead of a traditional wedding gown. Because it's not a traditional wedding dress, I feel like I can wear it again.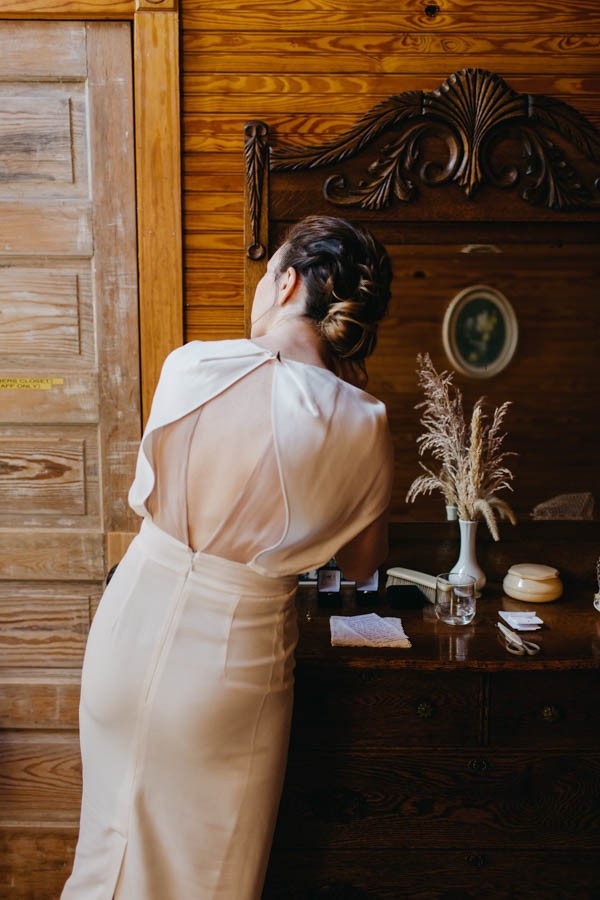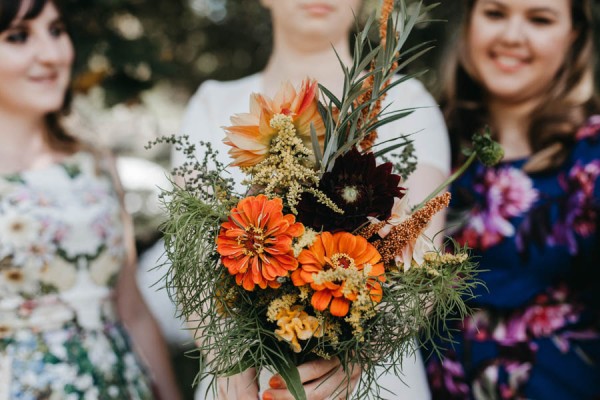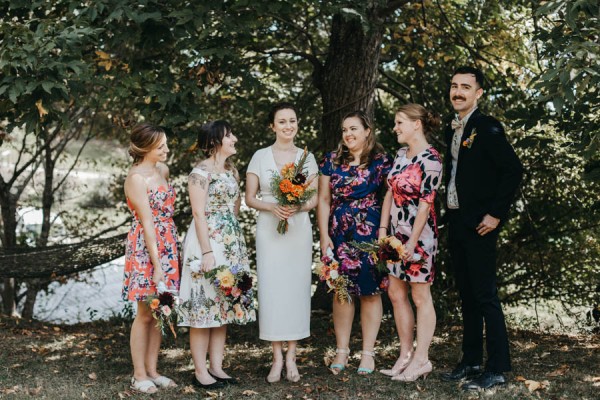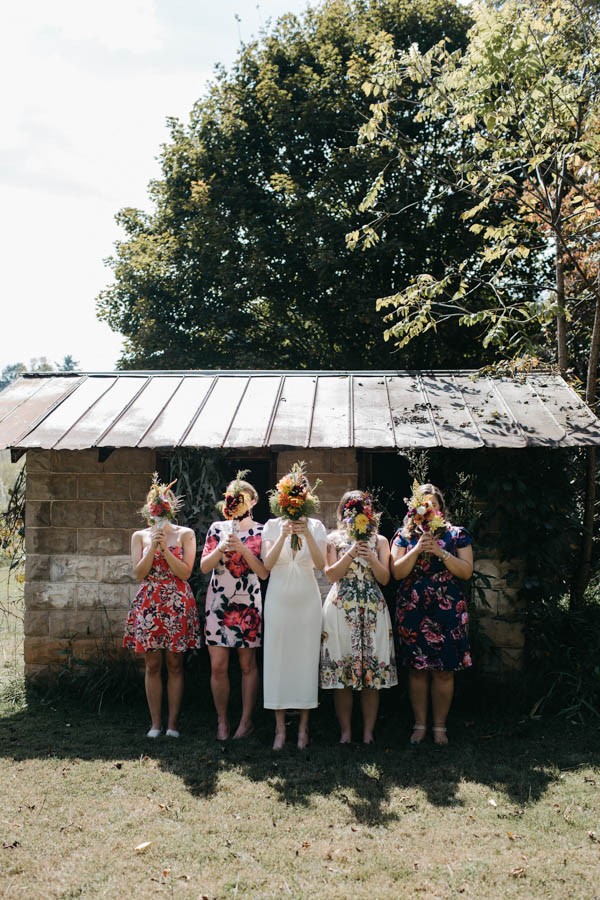 We wanted something true to the nature of our relationship. Our backgrounds are in design and engineering (Amelia is an Experience Designer and Steve is a Software Engineer), so it was really important to us to design an experience that would be pleasant and enjoyable to our guests, while making sure every decision was an accurate reflection of who we are as a couple.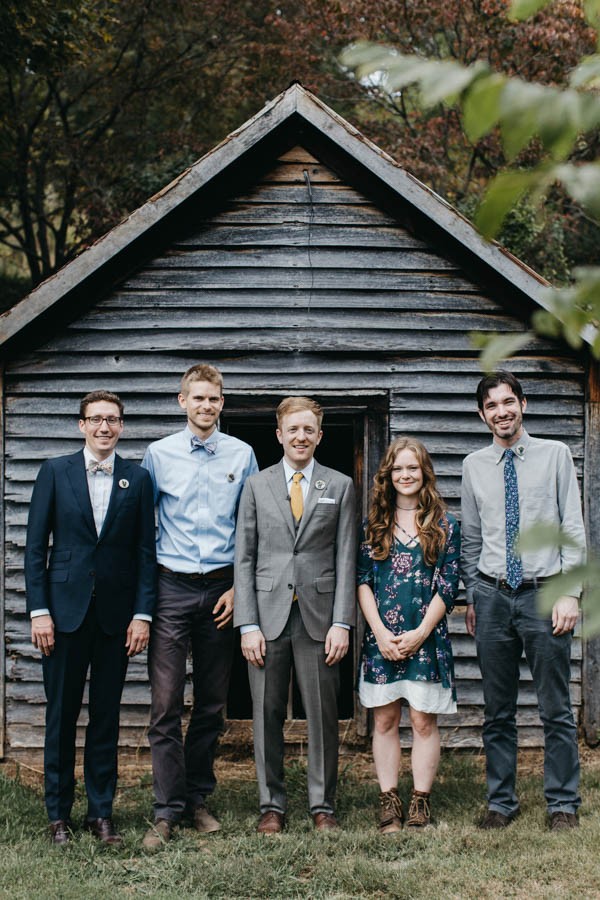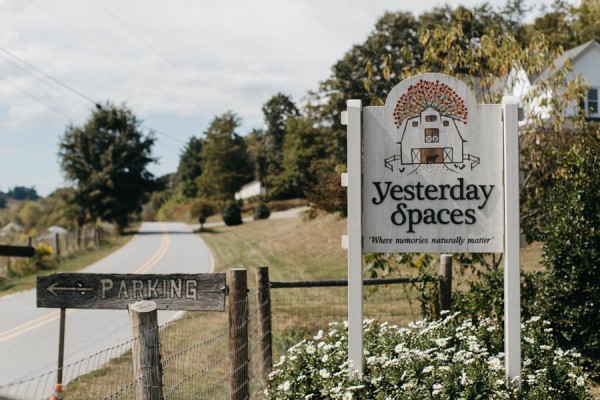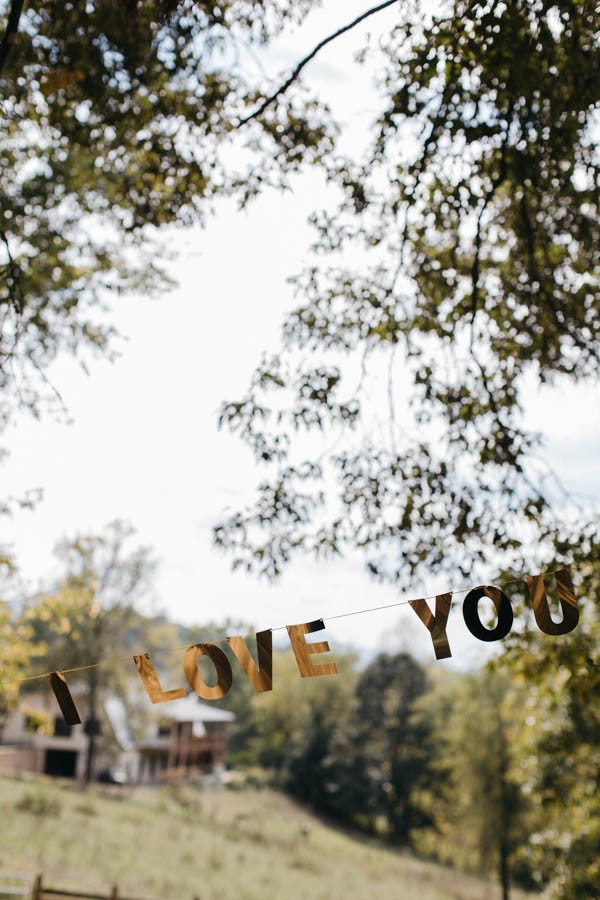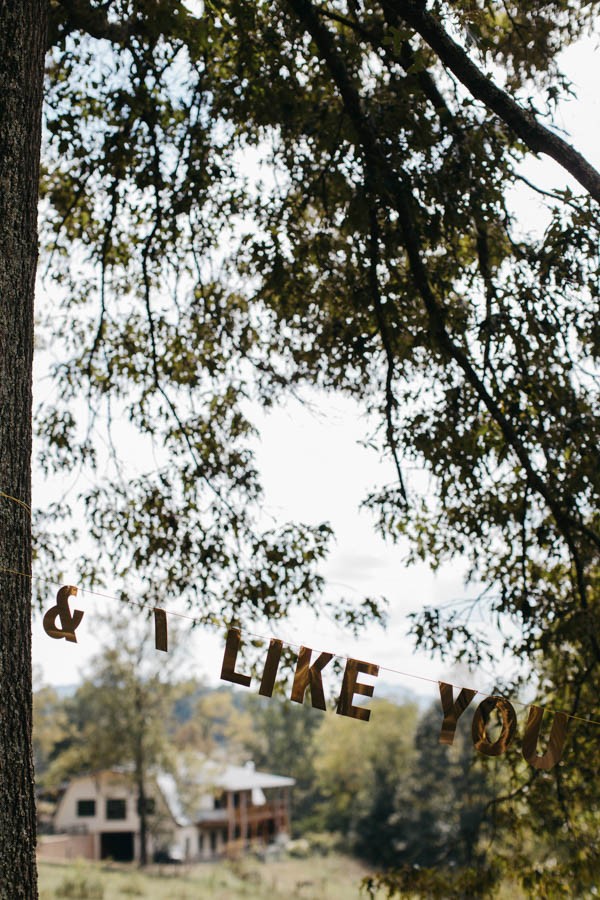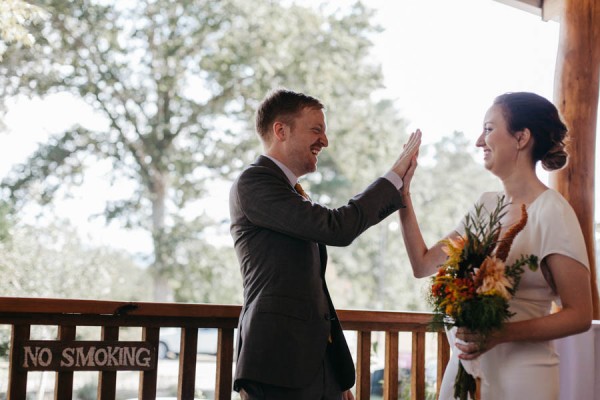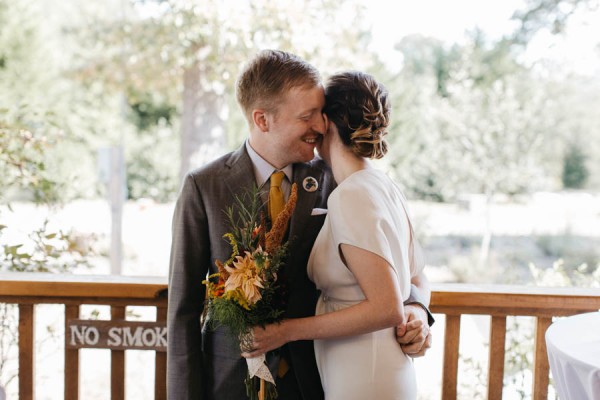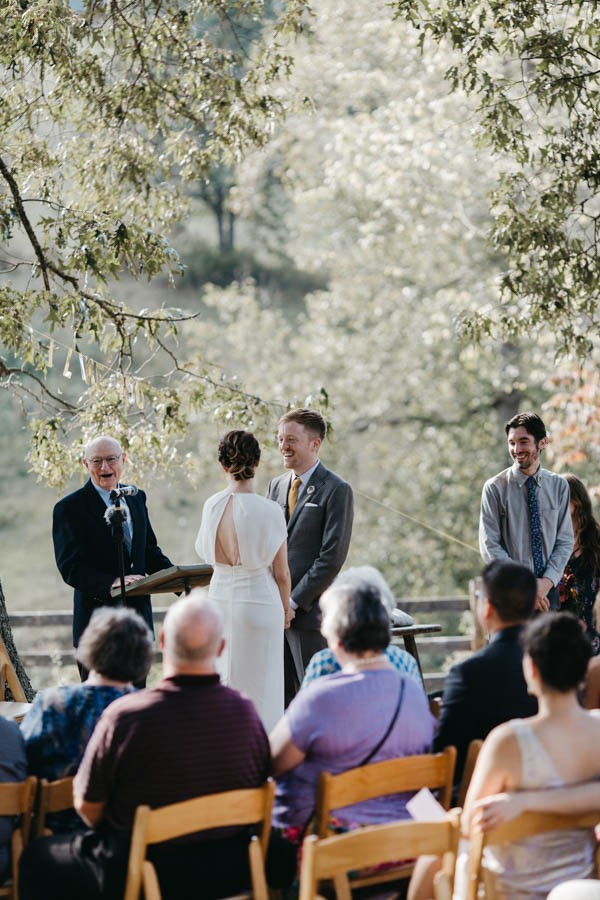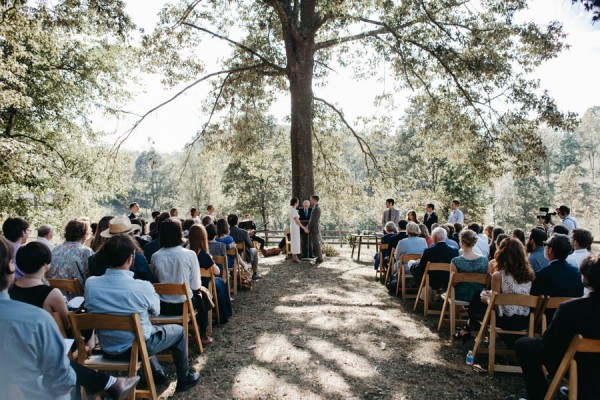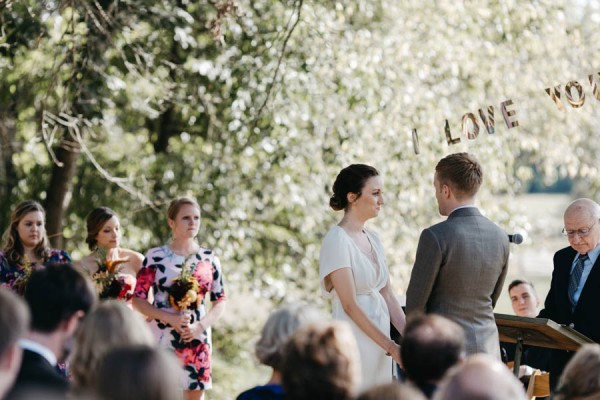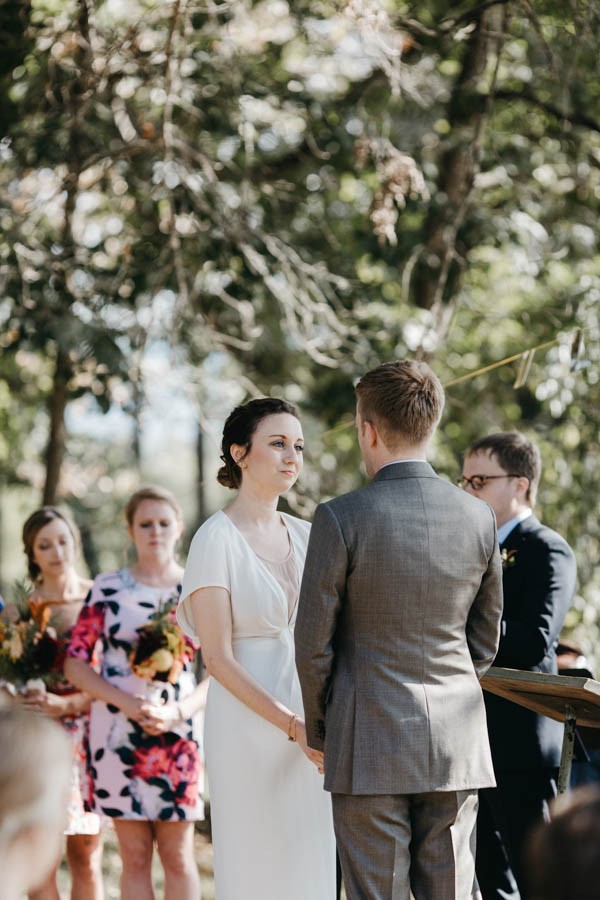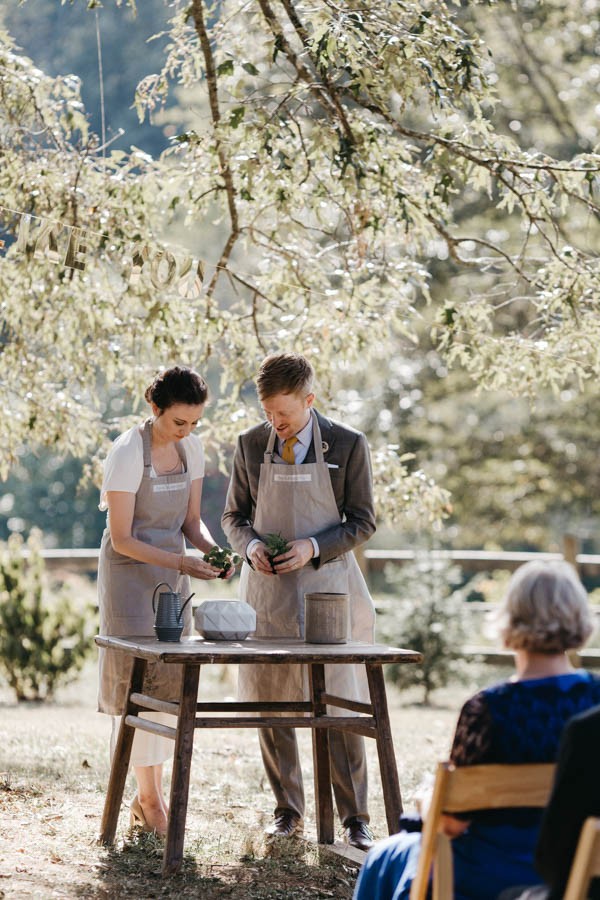 During the ceremony, we created a 'plant ceremony' where we planted two different plants into one pot. Similar to a 'unity candle' type ritual, but it was completely ours. We wrote our vows together and read them to each other. It was ours, and that made all the difference.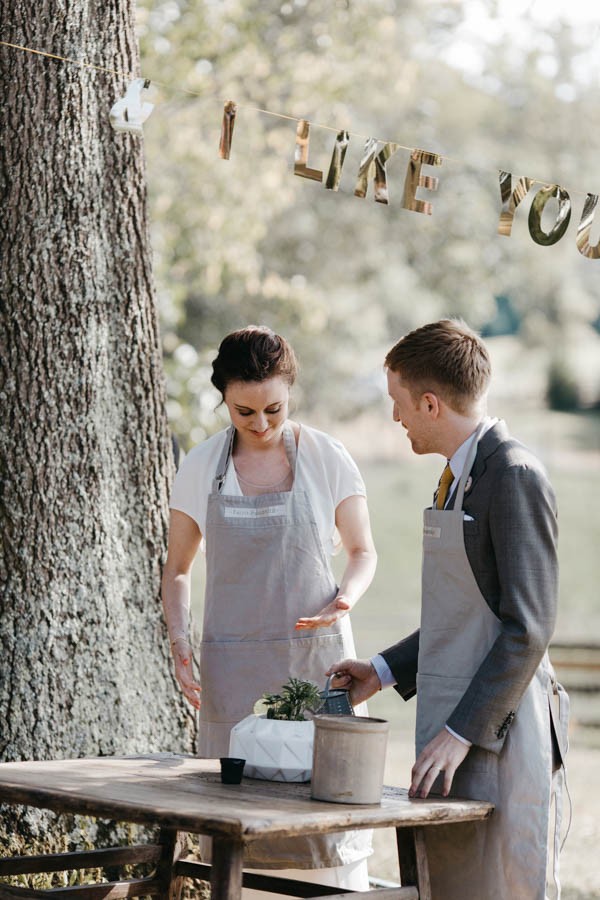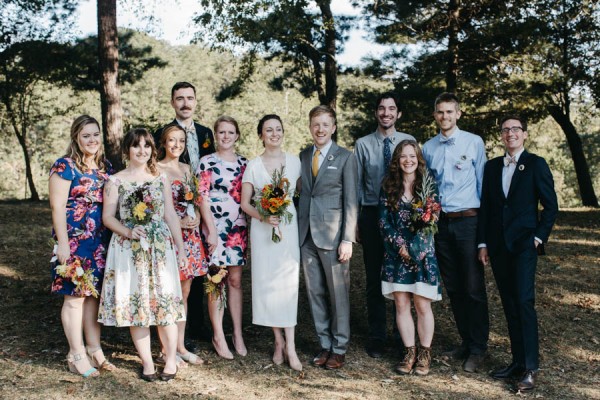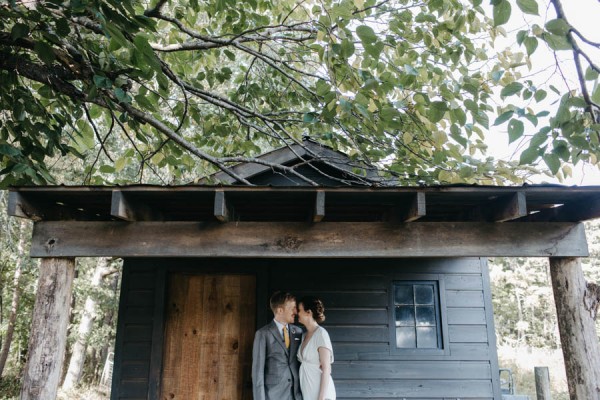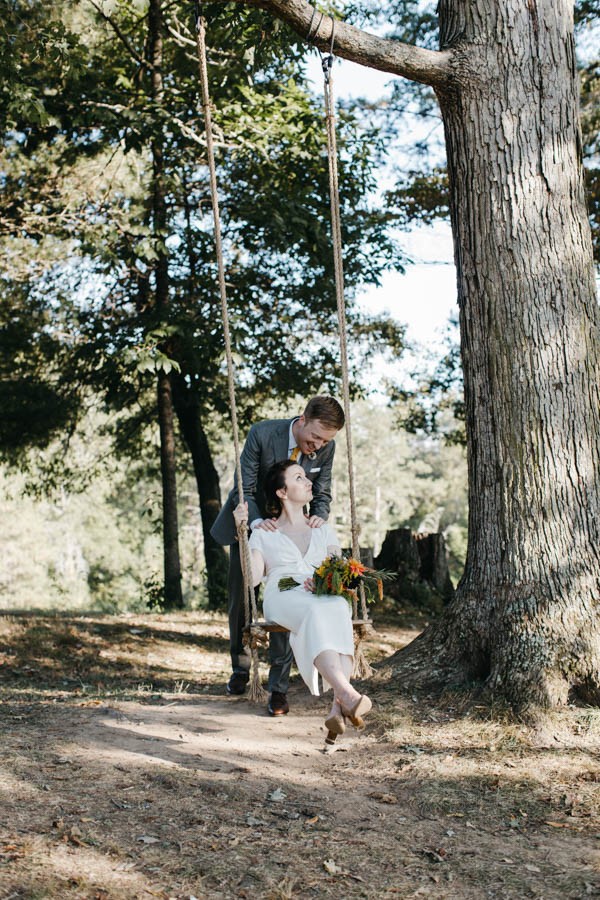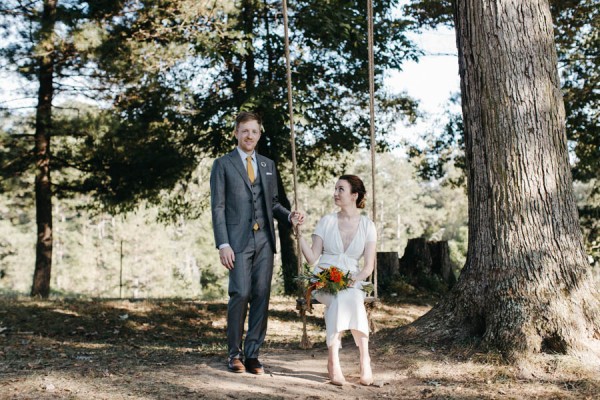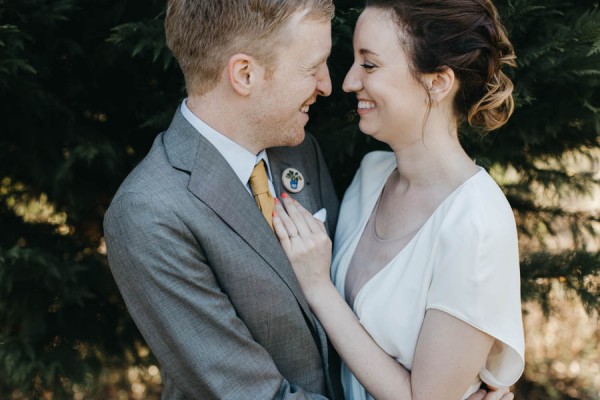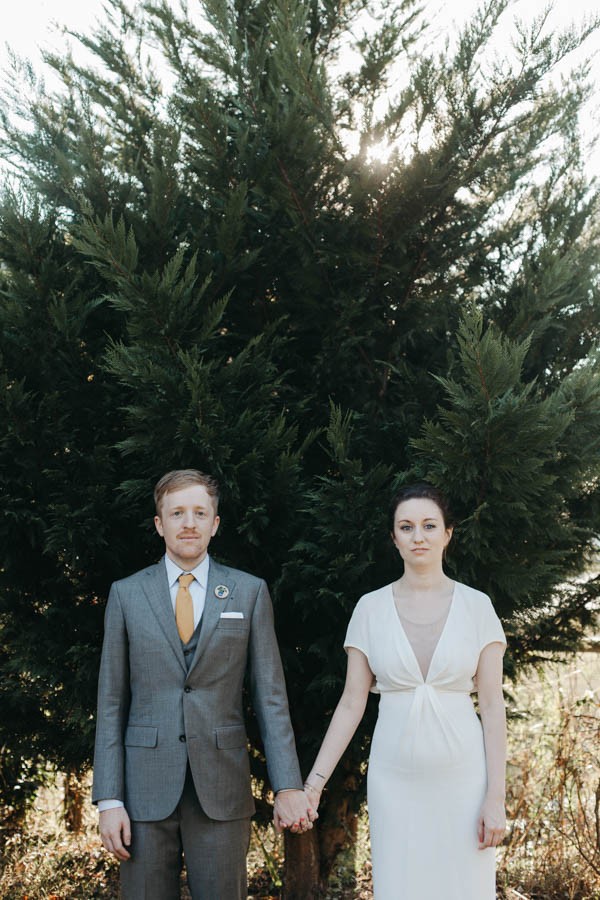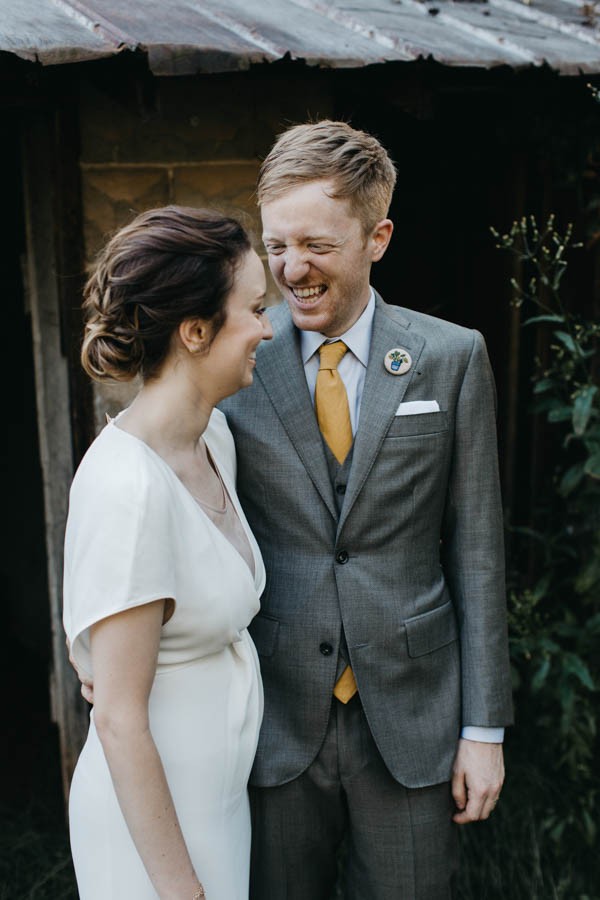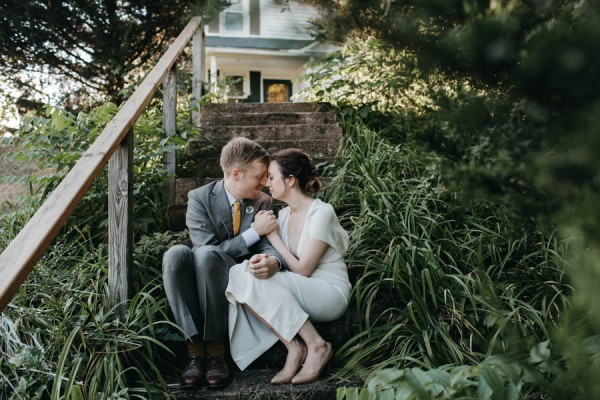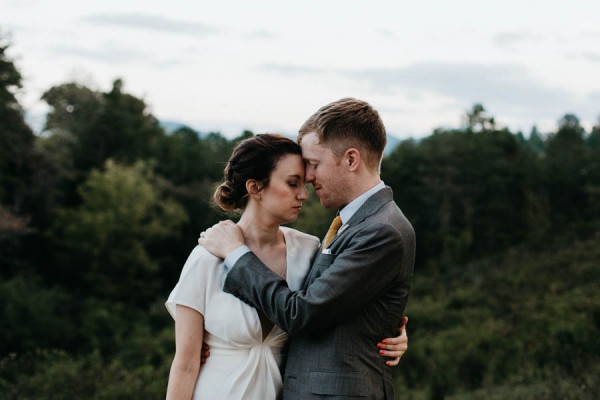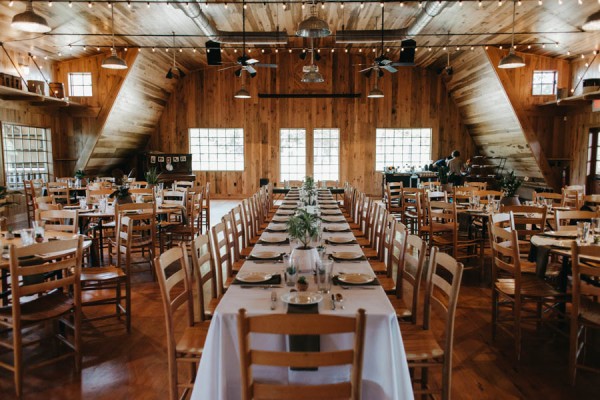 We wanted a beautiful outdoor space with the practicality of a backup plan and appropriate accommodations for our elderly family members. Yesterday Spaces provided these things and also guest housing for our wedding party.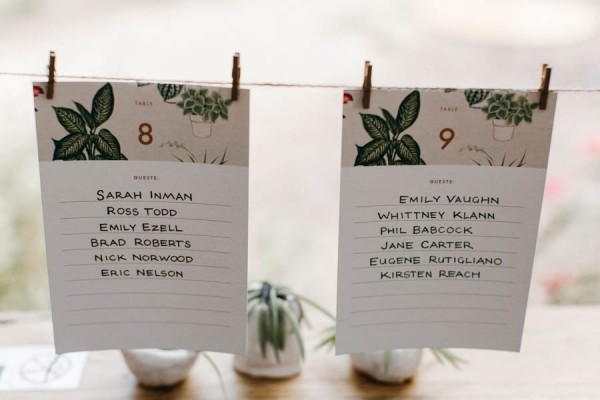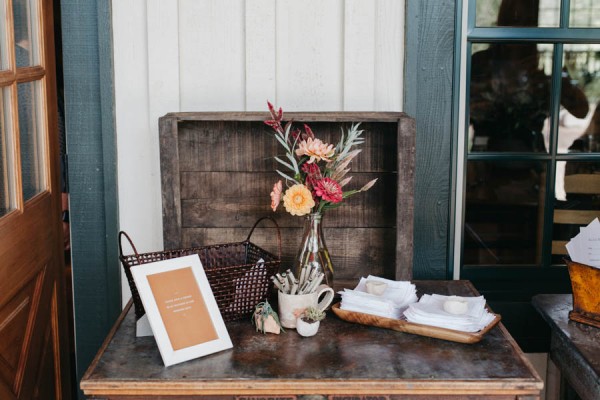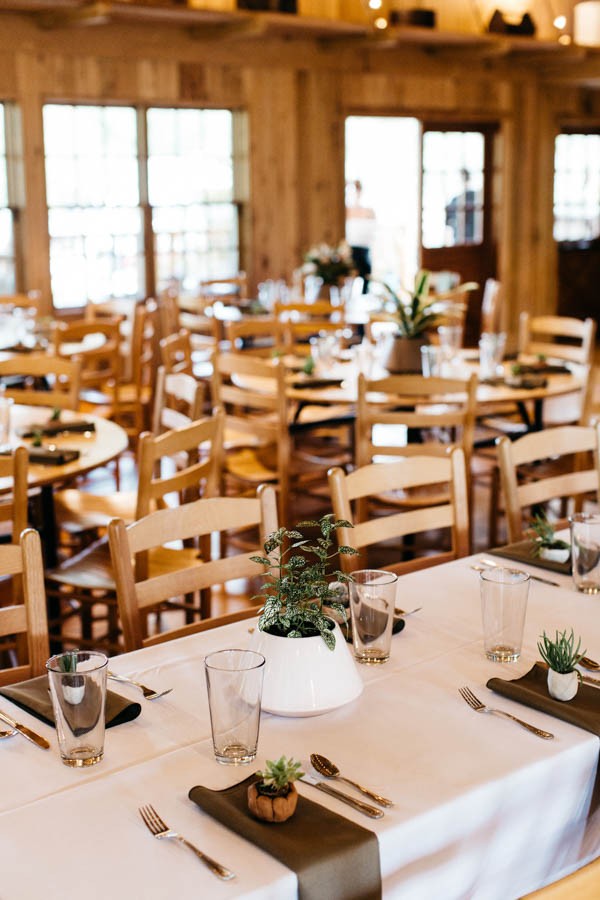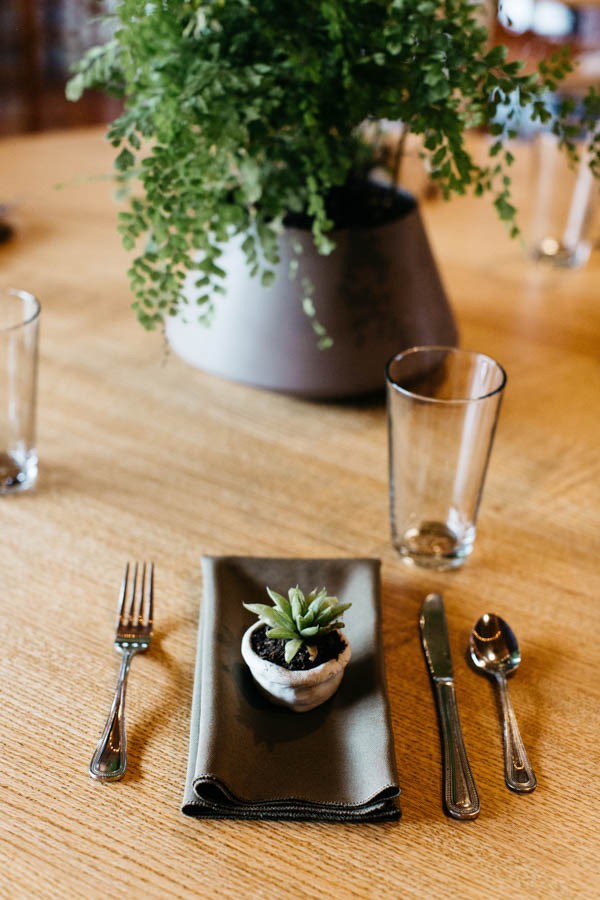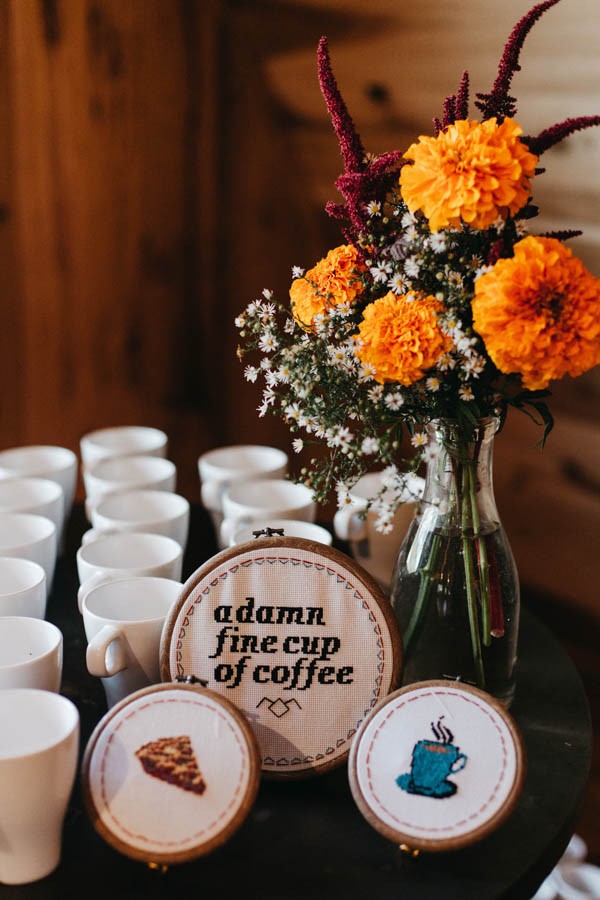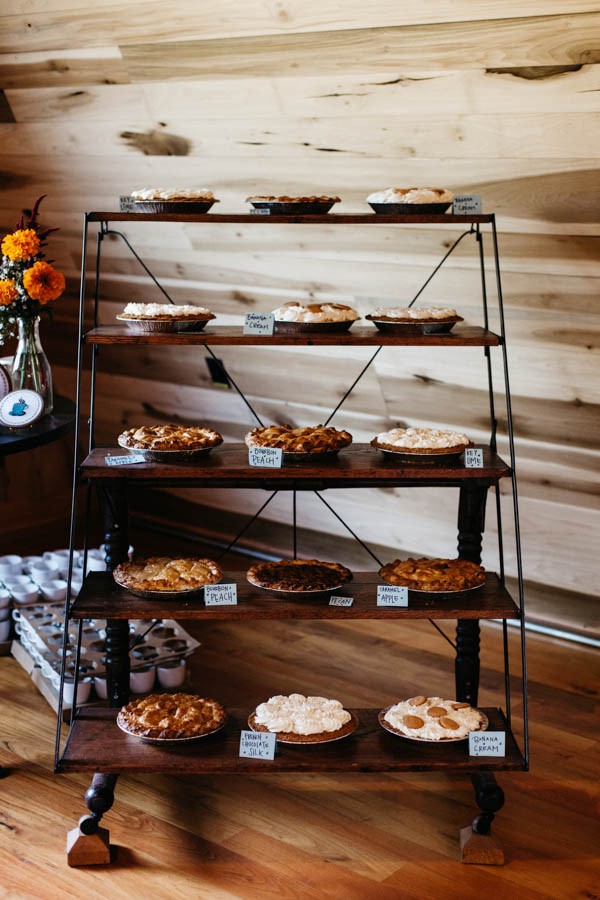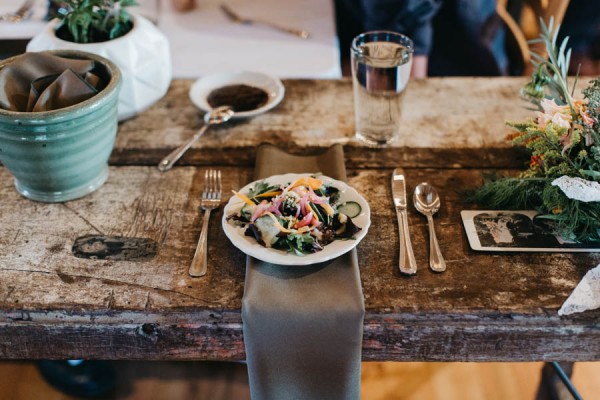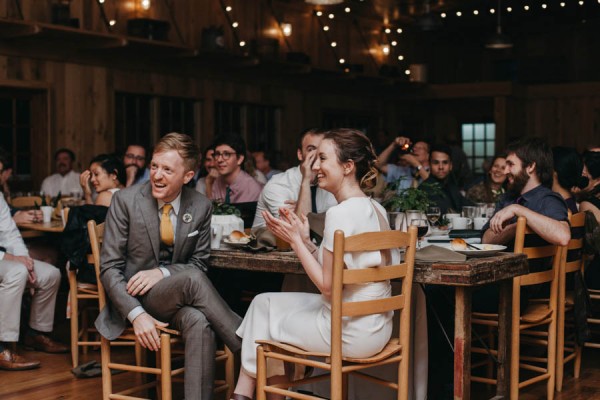 The entire weekend was memorable — we provided housing for our wedding party, so it was really a dream come true to 'live' with all of our best friends for a few days! The day of the wedding was wonderful — and the most memorable parts came accompanied to music!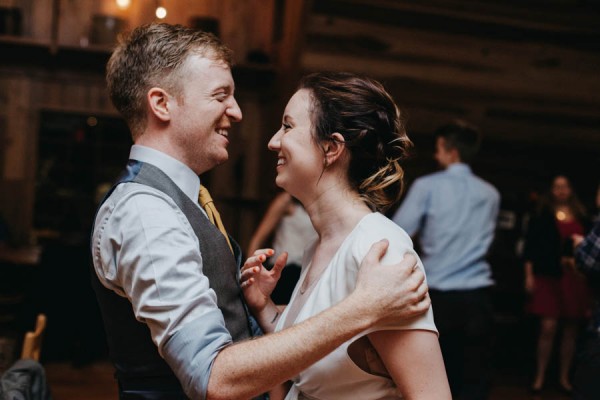 Many thanks to Lucky Penny Creative for sharing Amelia and Steve's Yesterday Spaces wedding with Junebug! For more farm wedding inspiration, take a look at Jordan and Max's stunningly thoughtful Lauxmont Farms wedding in Pennsylvania.