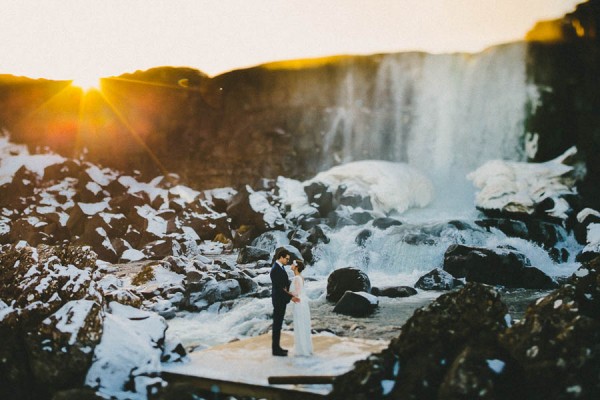 Iceland is one of the most popular destinations as of late, but Priscilla and JJ's engagement session is unlike anything we've seen. The couple spent an entire week trekking around the extraordinary landscape with Benjamin Le Du Photography, visiting each of the landmarks they had fallen in love with during previous trips. Each of these images is an exquisite masterpiece displaying not only Priscilla and JJ's incredible love, but also the immense lightness of the stark white snow and the impossible darkness of the rocks and night sky just before the Northern Lights begin to shine.
Here's what the couple had to say about their adventurous Iceland engagement session:
We arrived in Iceland in March 2015, best period to have snow, enough light, and, if you're lucky, Northern Lights. We spent one week visiting all of those places that JJ and I had visited during our previous trips. That was crazy bringing photographers along to each of them. They immediately had the idea to make two different sessions, light and dark, that totally matched with the Icelandic atmosphere.
The average temperature felt was around -10°C, we had snow, rain, wind, etc. but totally worth the experience. The craziest memory was the shooting on the Jökulsárlón Ice Lagoon: JJ and I were on Icebergs while Benjamin and Muriel put their hands (and sometimes their head!) in the icy water to get those overwhelming pictures.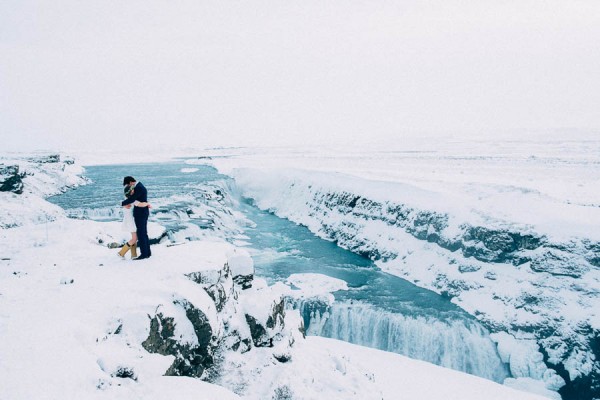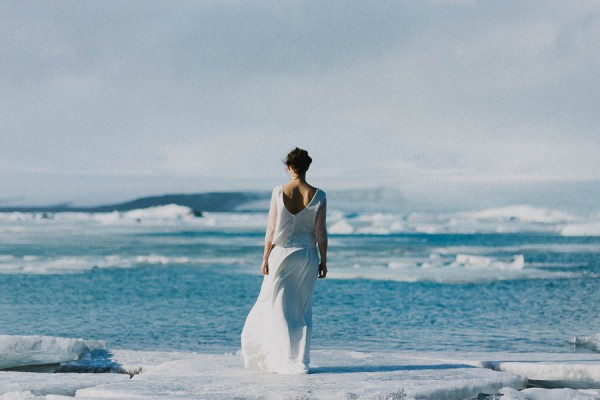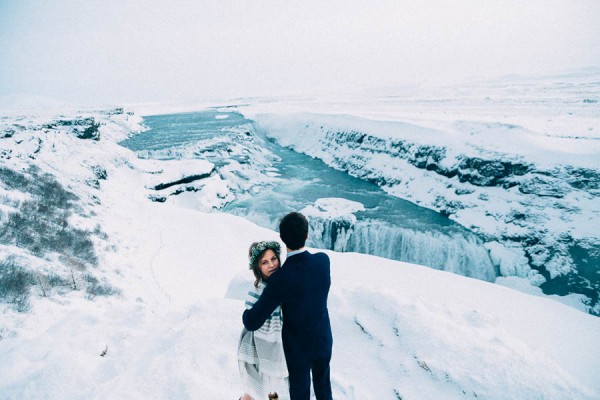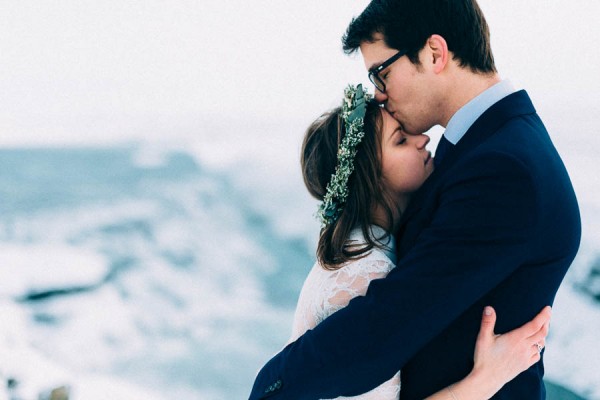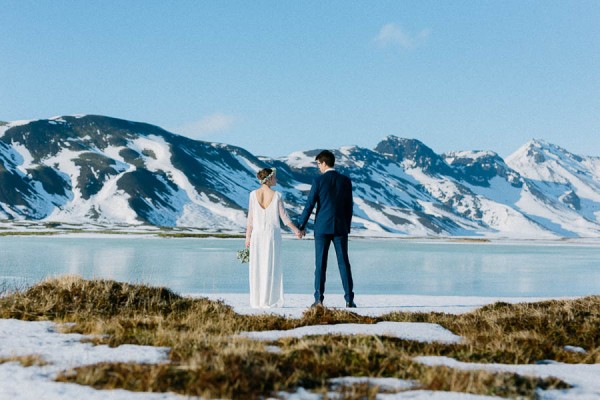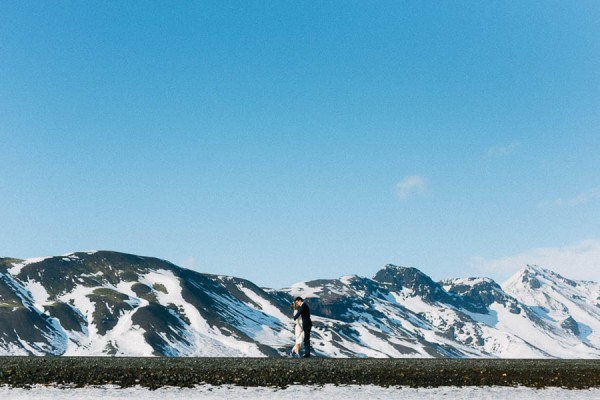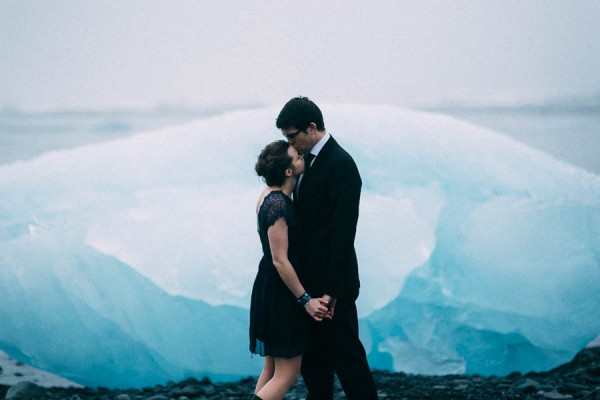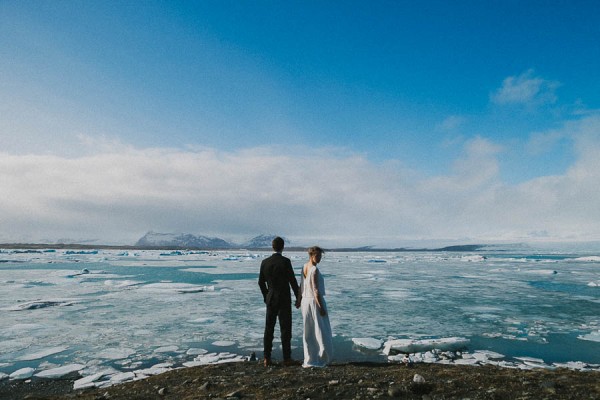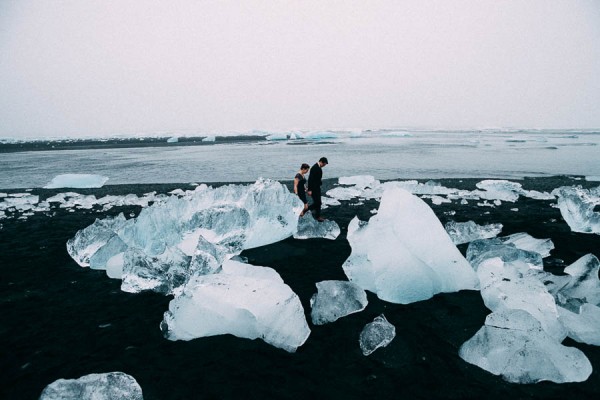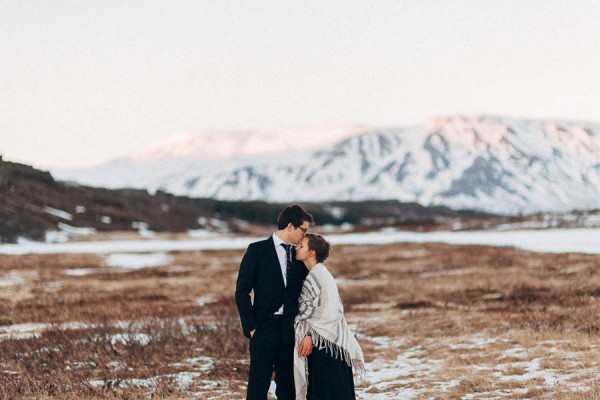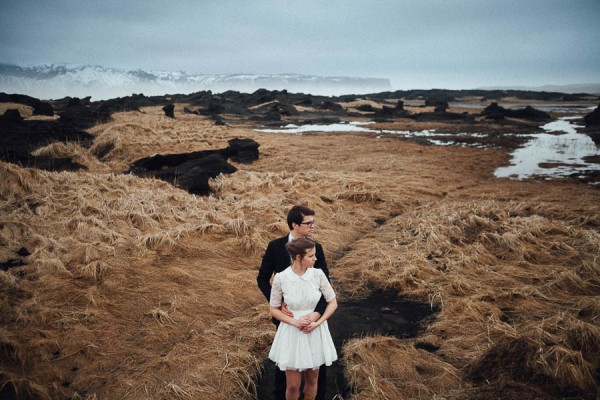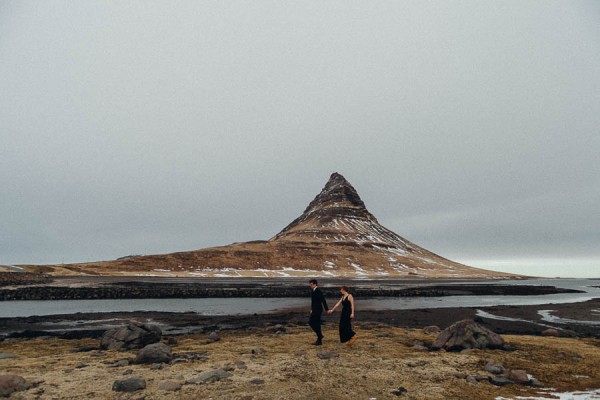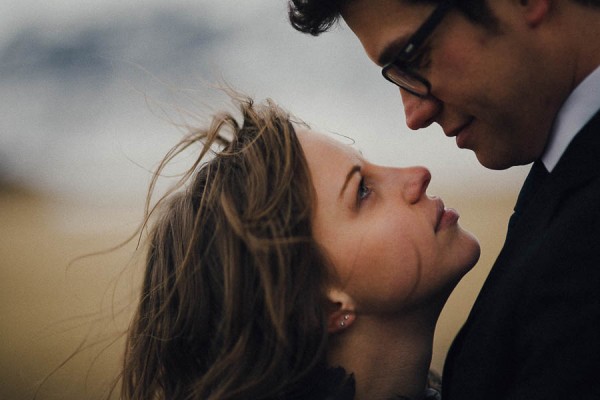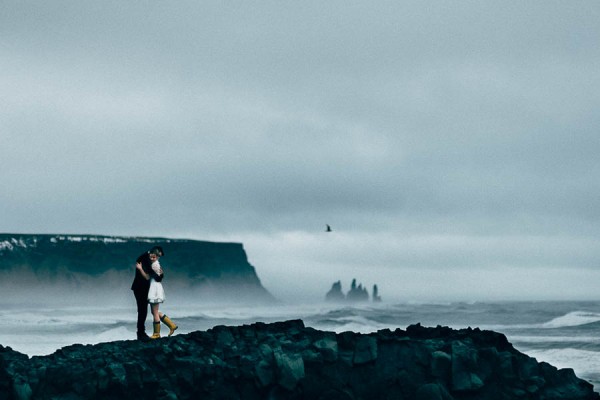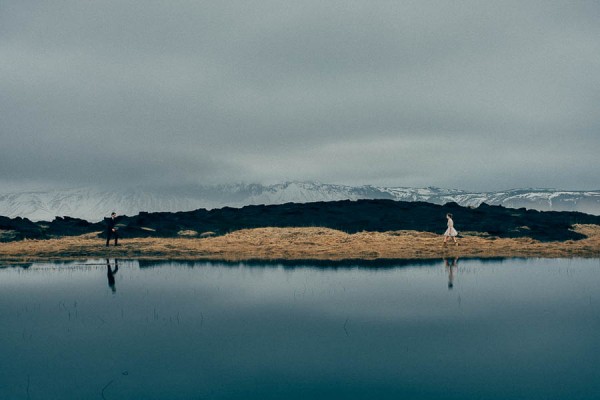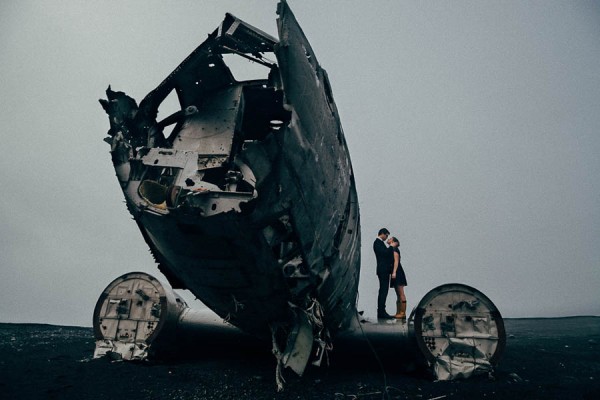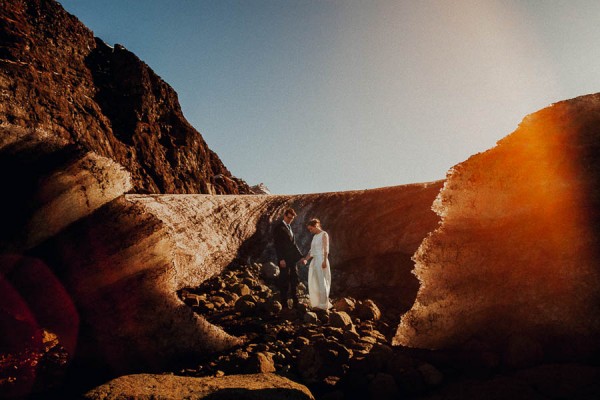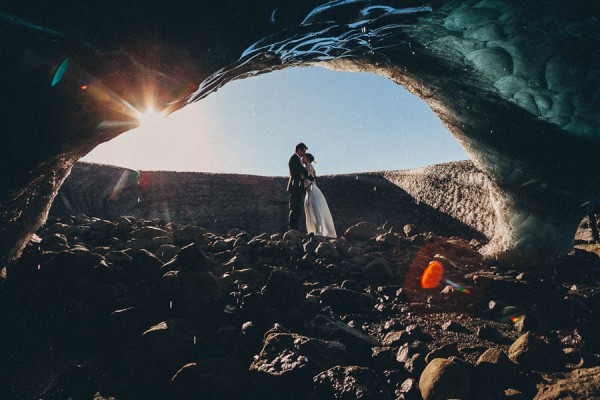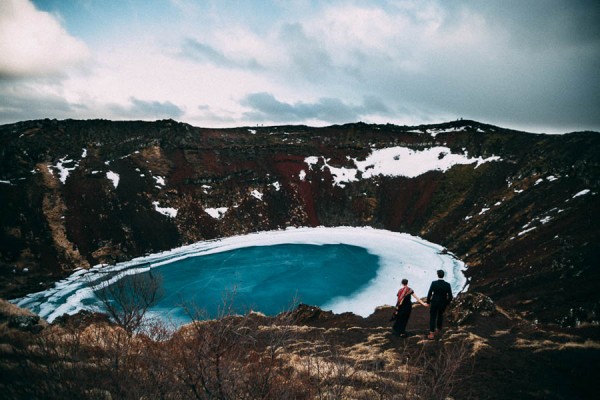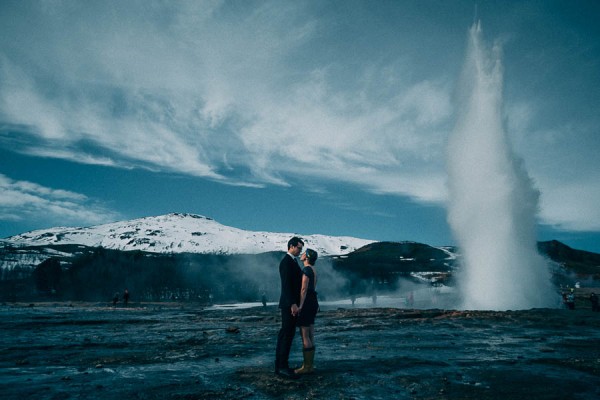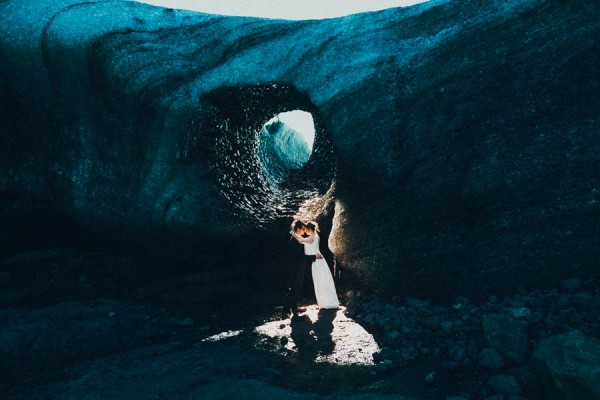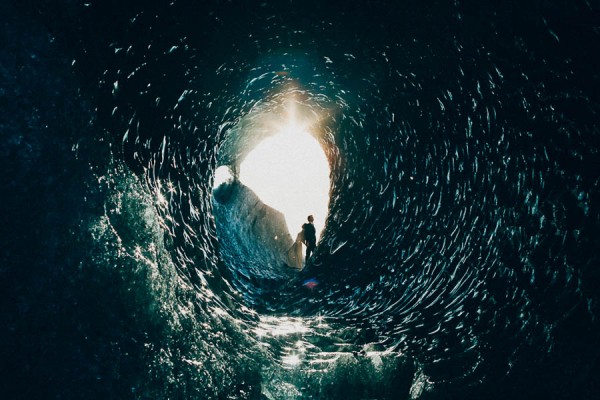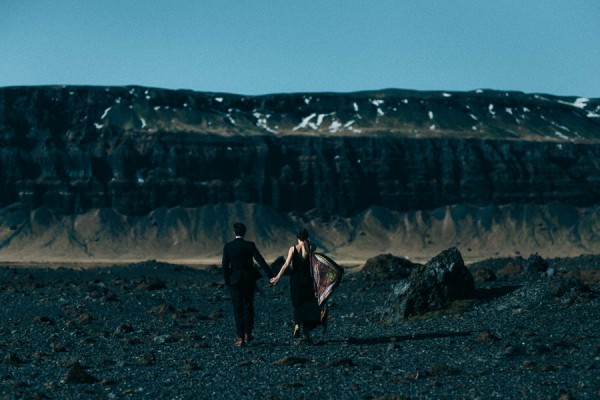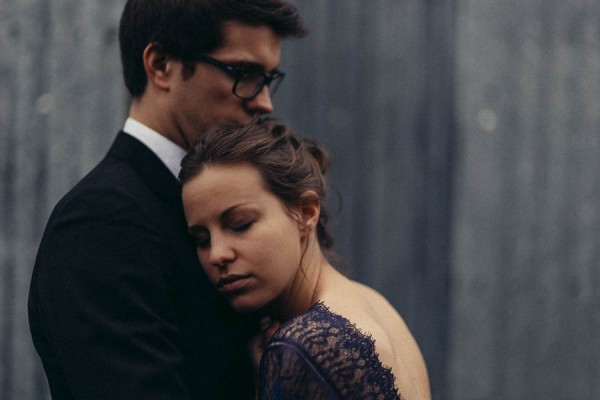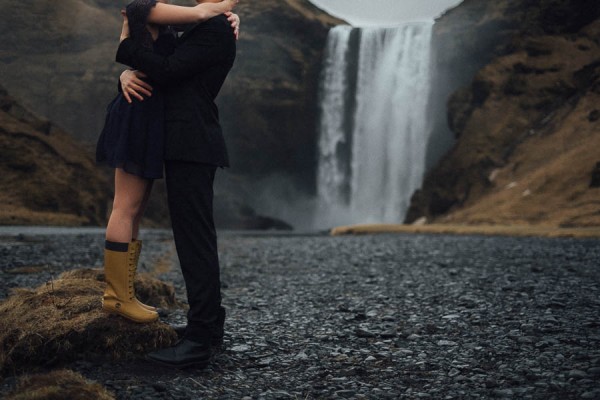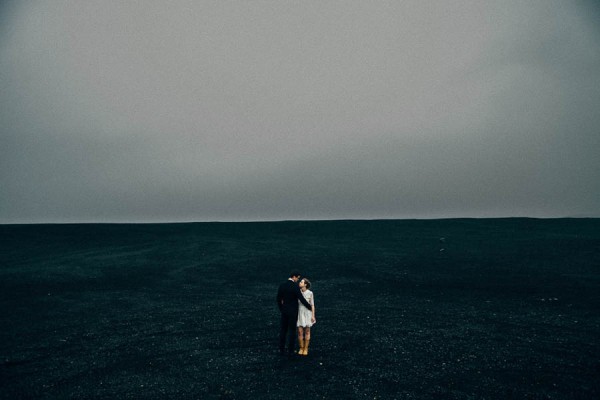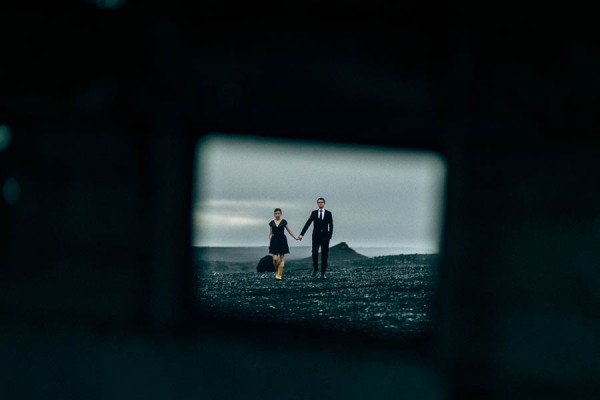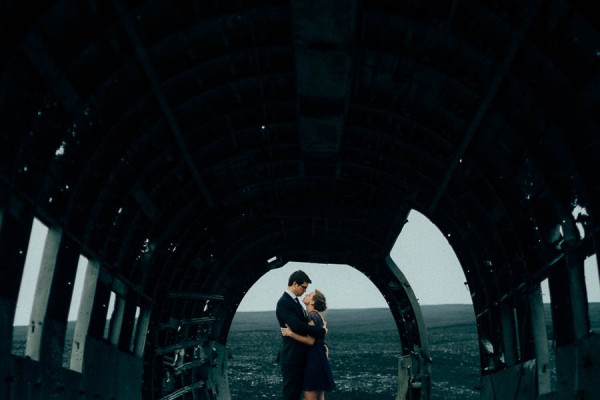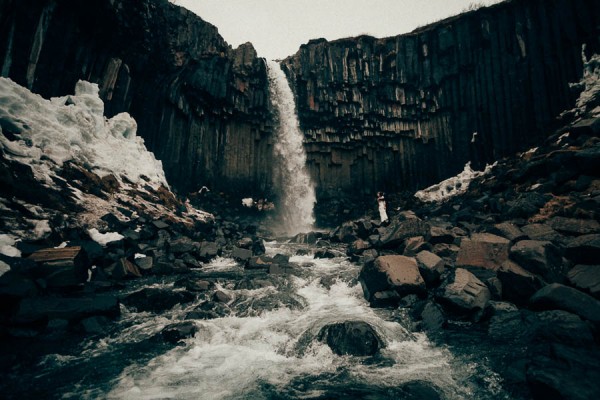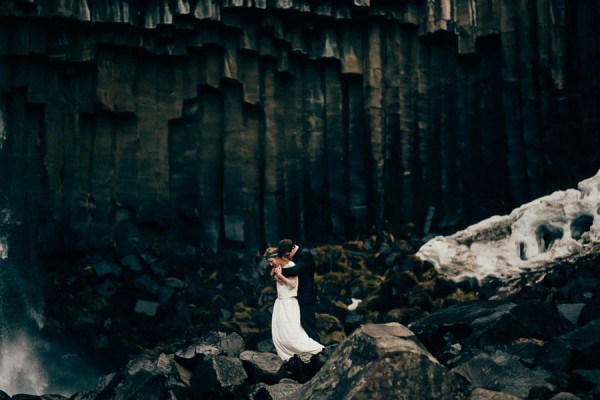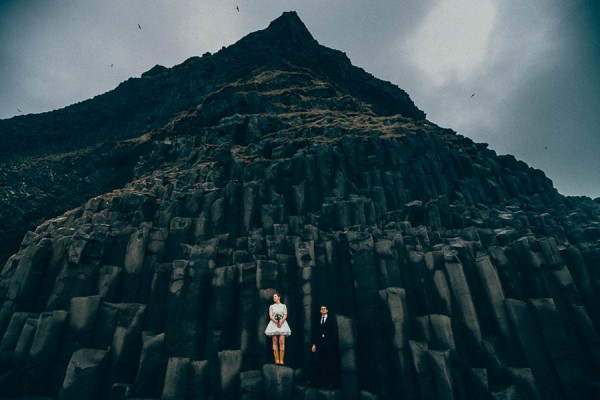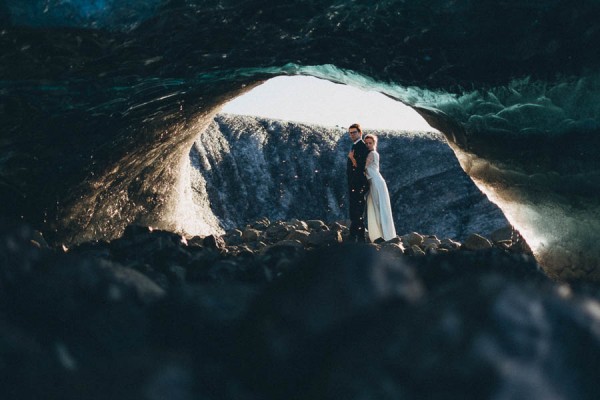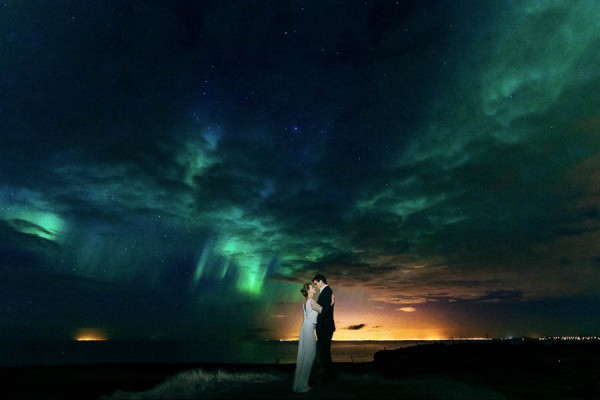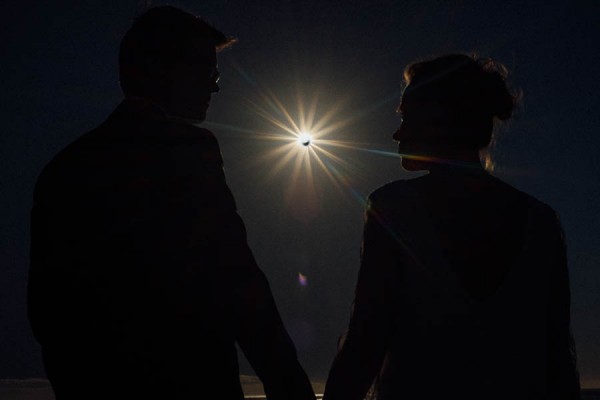 A huge thank you to Benjamin Le Du Photography for sharing Priscilla and JJ's magical Iceland engagement session with Junebug! Planning a romantic getaway to Iceland? Check out Elicia and Ronnie's adventurous Icelandic elopement for more inspiration!