John and Jillian's wedding was outdoorsy, relaxed, AND elegant! They came up with this magic combination by focusing on what really mattered to them, and their brilliant planning advice is actually my favorite part of the wedding. Read on for some great insight, and beautiful photos from Catherine Hall Studios.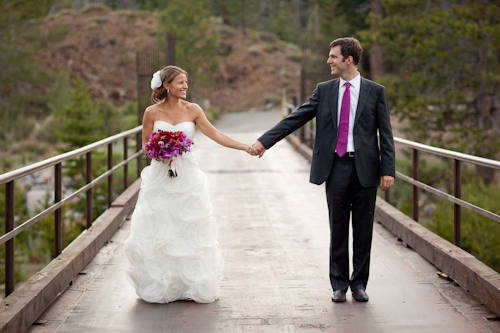 The Couple: John and Jillian
The Wedding: 8.6.11 – Baker Estate – Lake Tahoe, CA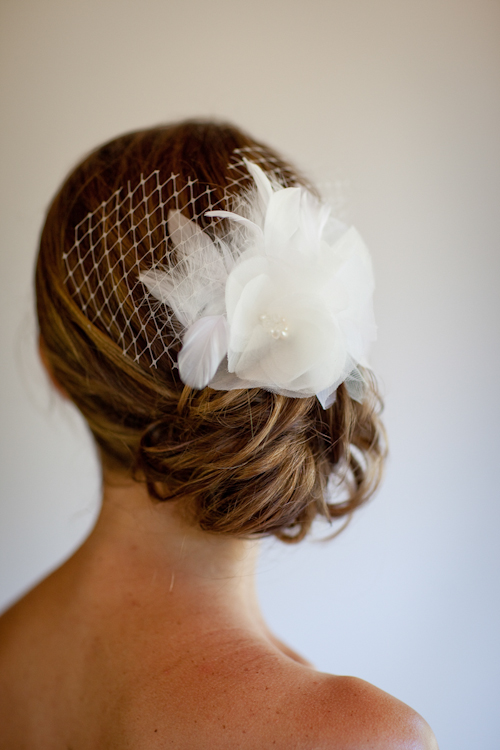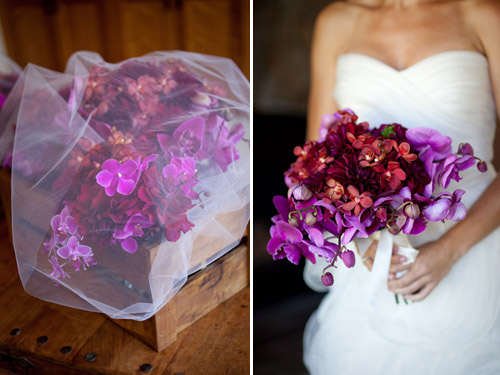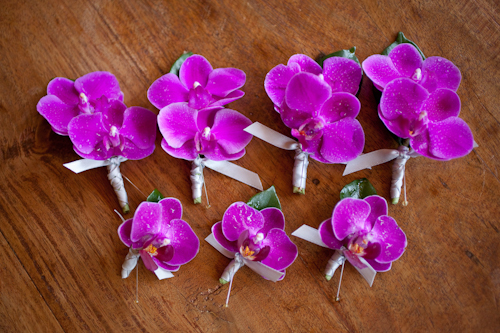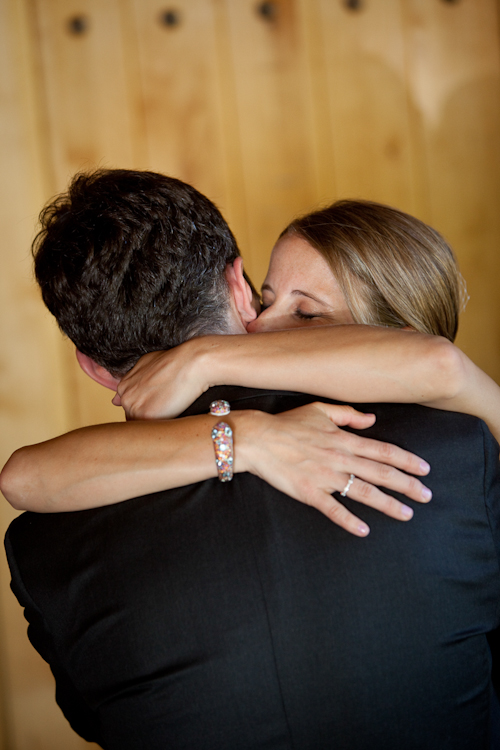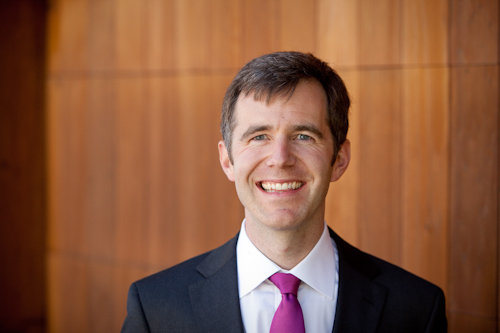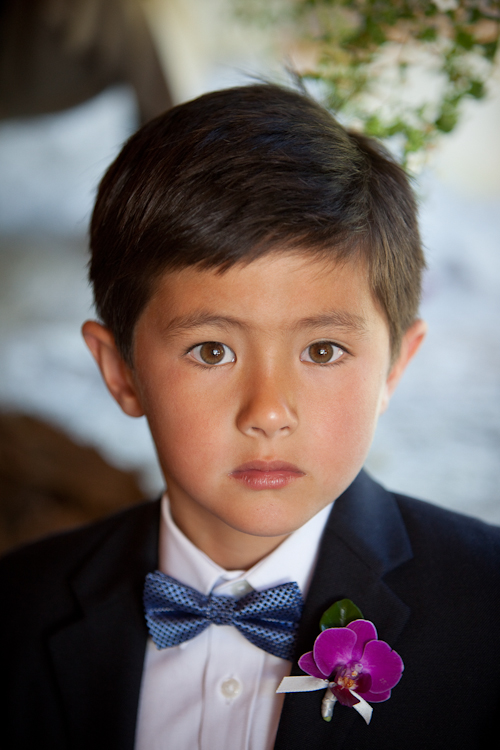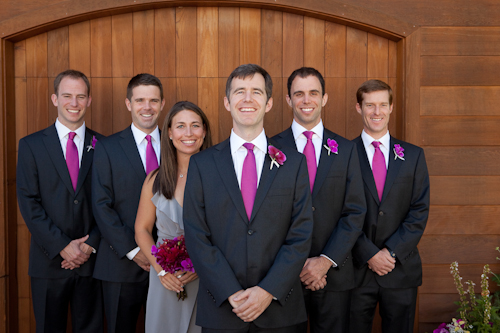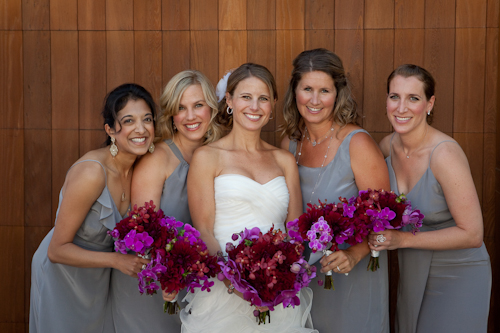 What three adjectives best describe your wedding? Personal, beautiful, fun!
What was your wedding color palette? Very saturated colors: fuchsia, deep red, yellow, and purple.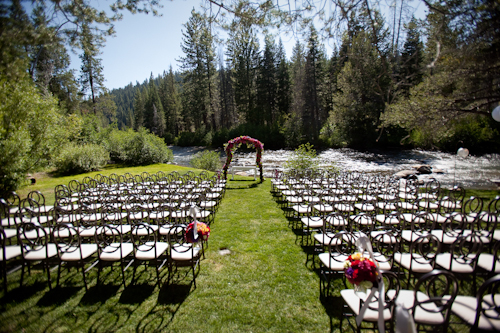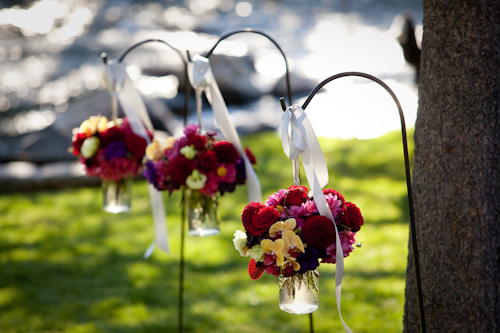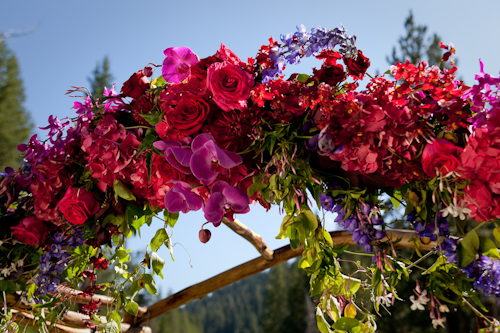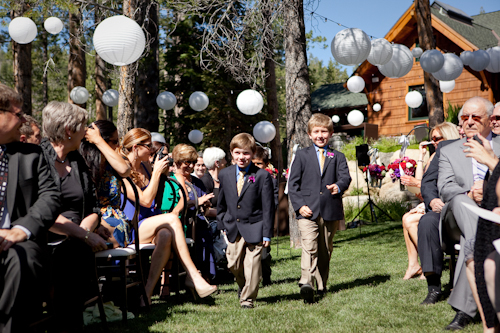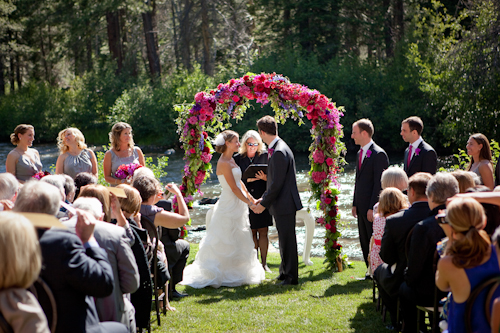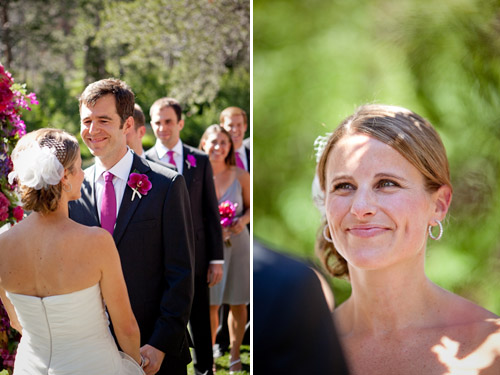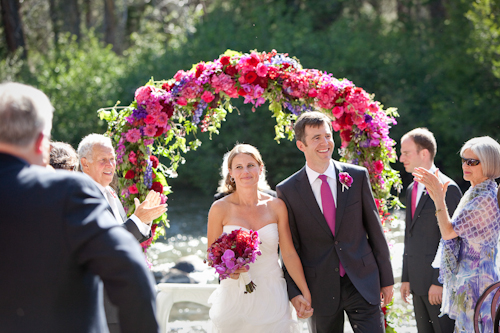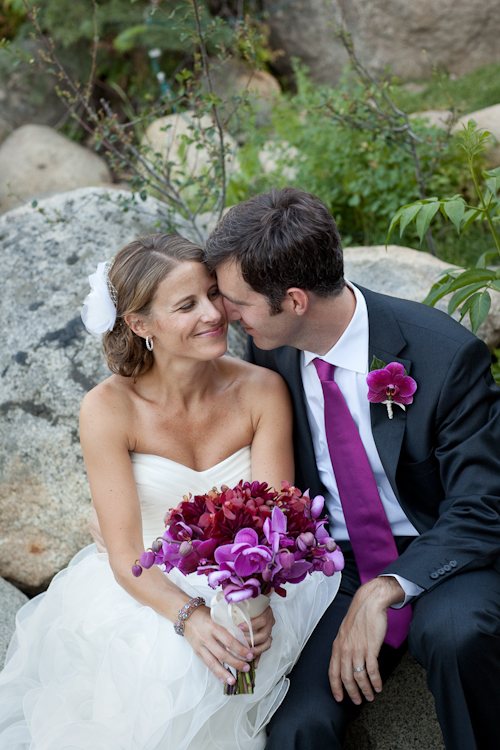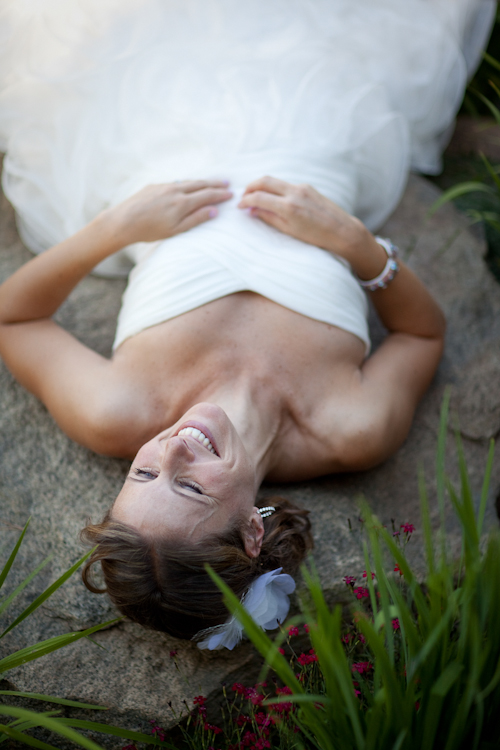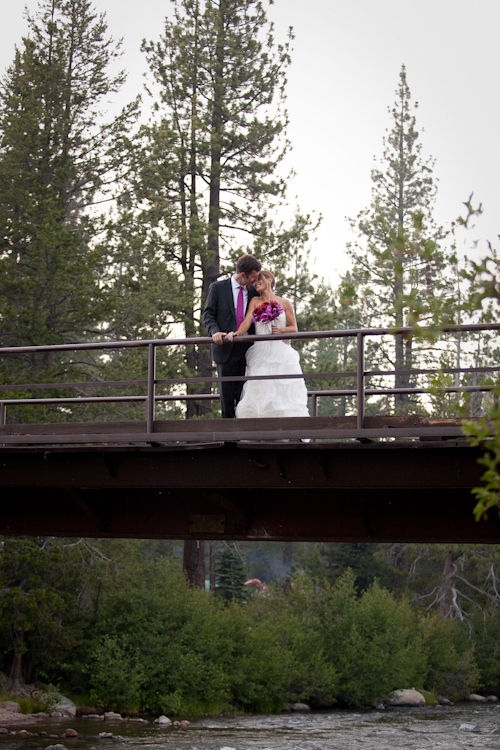 What inspired your personal wedding style, and how did you incorporate your style and personalities into your big day? I wanted our wedding to really reflect us and to have some beautiful statements with regards to the furniture rentals and set-up; but at the same time, I didnt want to fuss over too many details. I wanted it to look like a beautiful party rather than having it feel too "weddingy." A gorgeous outdoor setting and flowers were the most important detail to me, so thats where I focused most of my planning energy. Flowers were the main area where I really pushed the budget. I also decided to forgo the traditional wedding furniture rental companies because I thought their offerings are often what make weddings feel generic. I found Blueprint Studios in San Francisco and got pretty wooden tables that didnt need tablecloths as well as some beautiful chandeliers to hang from the trees. They also had a great bar with a tall back that they would paint any color I wanted, and I went with a distressed white and decorated the bar back with flowers and candles – in addition to lots of bottles to choose your drink ingredients from!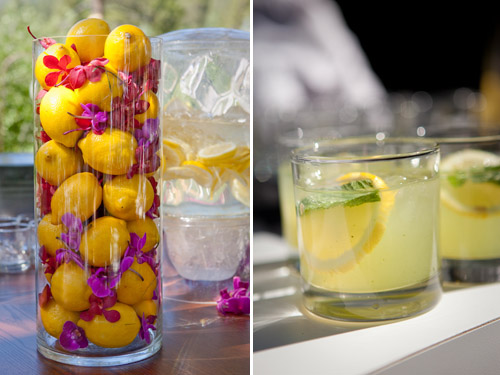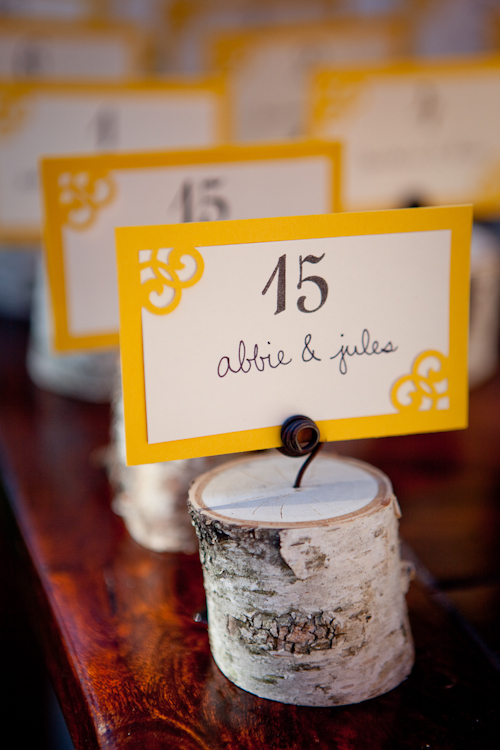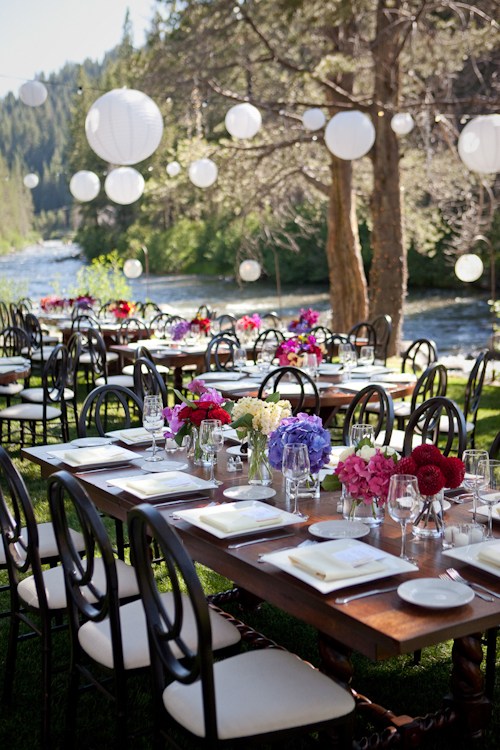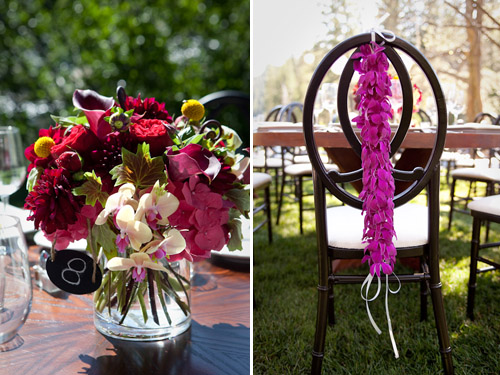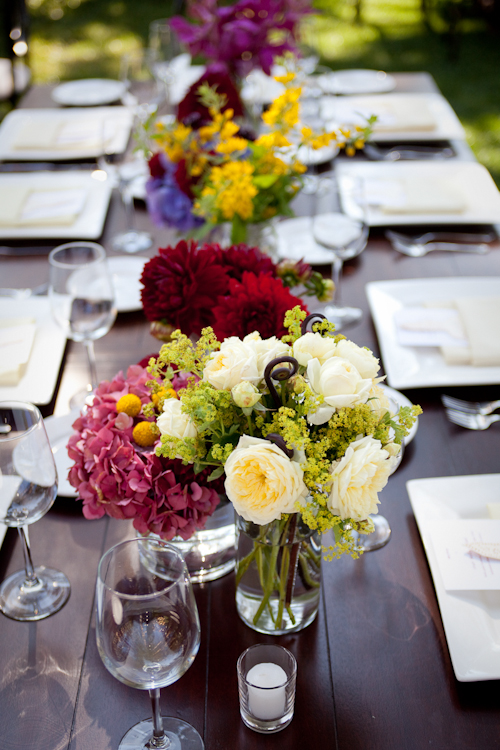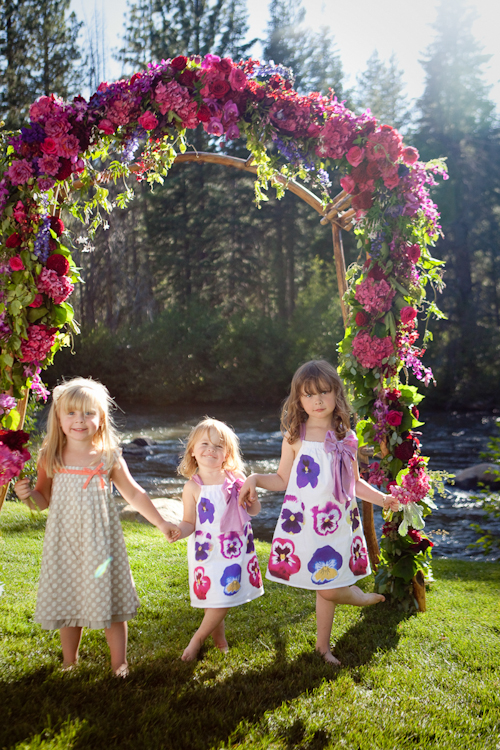 Looking back, what are the moments, decisions or memories that you love the most about your wedding? I love that we decided to just focus on the big things that would make our wedding personal, and not fuss over every imaginable detail (which is easy to do). Because we only had a few months to plan, perfecting the bigger details helped give us a focus. We wanted to have a full dance floor until it was time to close down because our favorite weddings are those that are a huge dance party for guests of all ages. I think having a bar right next to the dance floor and great music were key to that! Seeing everything come together as I imagined, having the most important people from all parts of our lives in one place, and everyone just letting loose and having such a great time made the day even more special.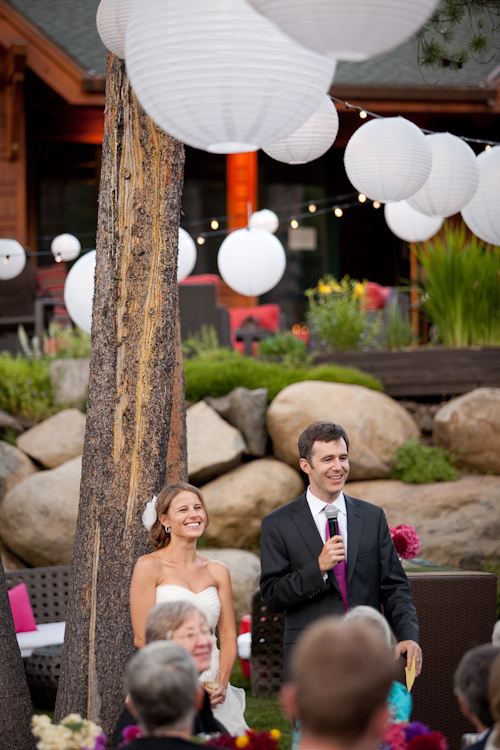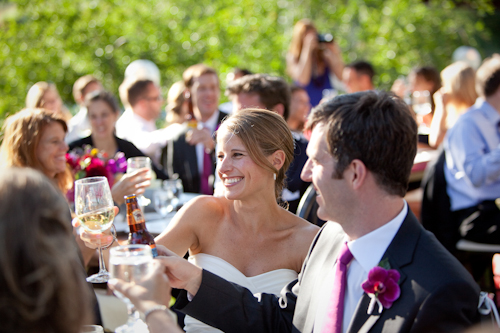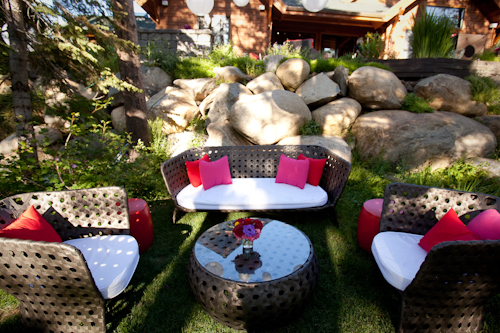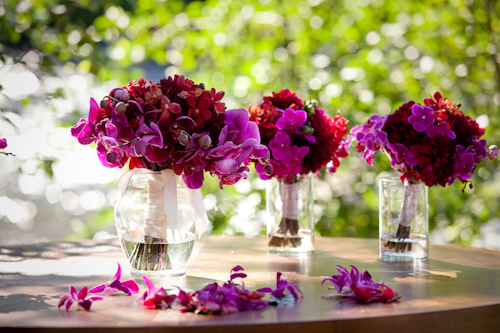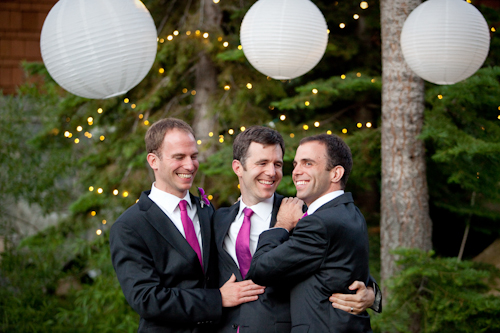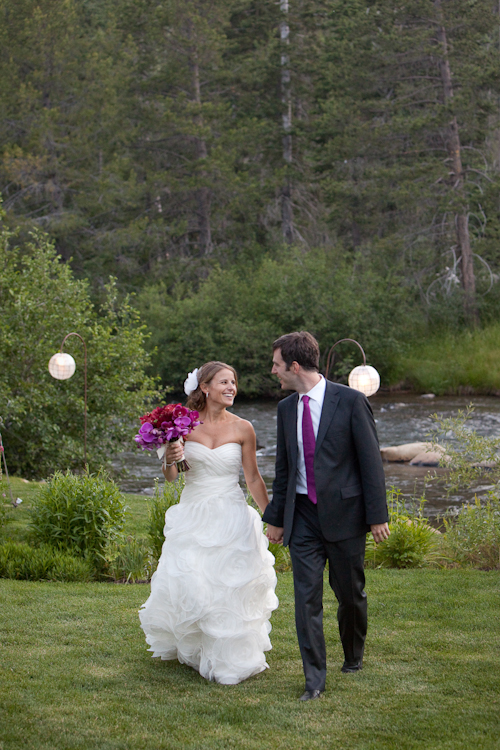 What piece of advice would you give to a bride planning her wedding today? Focus! Think about the few things that are the most important to you and devote 80% of your time and energy to doing those things really well. Its easy to obsess over every detail, but people wont remember all those details and youll just drive yourself (and your fiancé) crazy.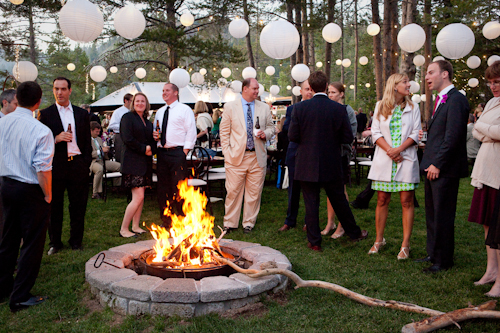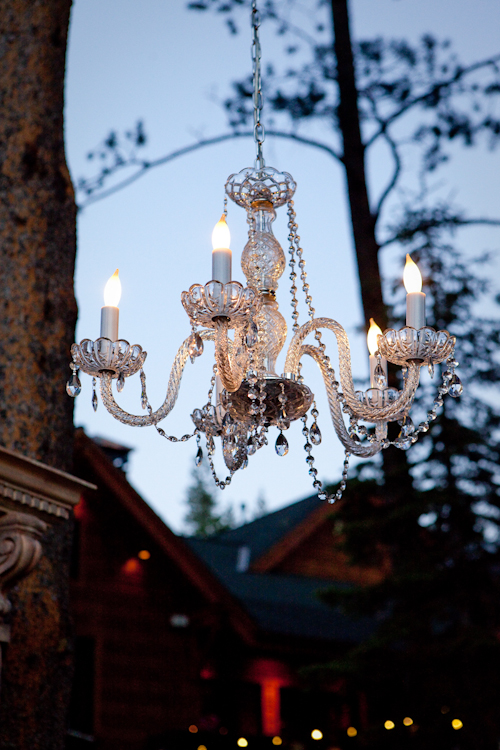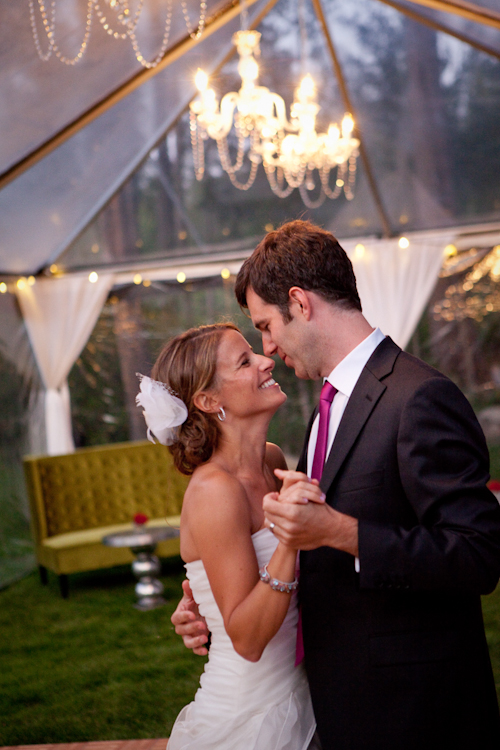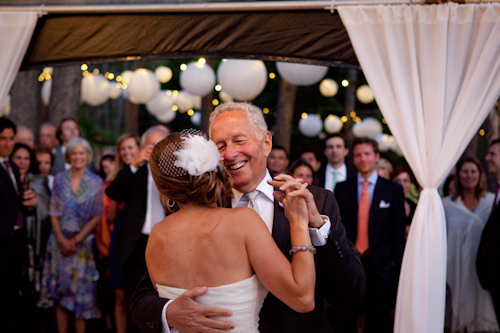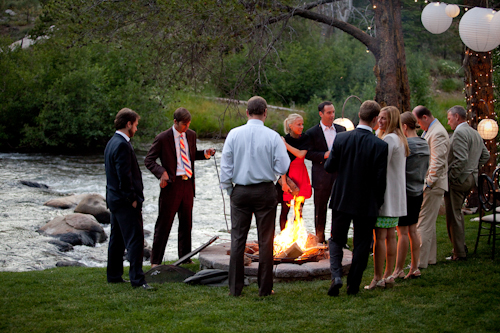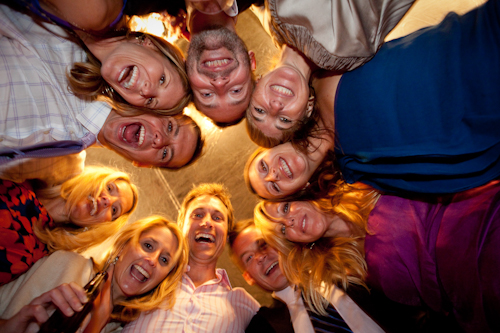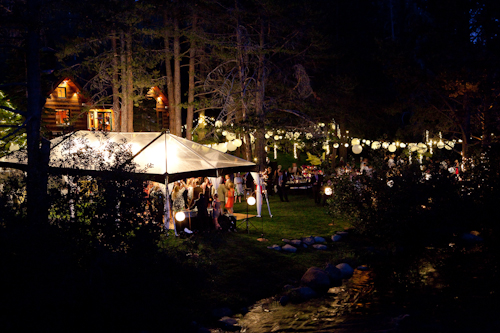 The Wedding Team:
Photographer: Catherine Hall Studios
Event Planner: Heather Spear from Summit Soiree
Ceremony & Reception Venue: Baker Estate
Officiant: Christa Dean
Catering: DLish
Florist: Stems by Diana
Wedding Dress: Monique Lhuillier
Bridesmaids Apparel & Accessories: Bella Bridesmaid, San Francisco
Hair: Catherine from Krush Salon
DJ: Sean Evans
Live Music: Ben Fuller
Lighting: Crux Events
Rentals: Blueprint Studios
Rings: Cartier and Stuart Moore
Thank you, Jillian and John, for sharing the details of your lovely wedding day!