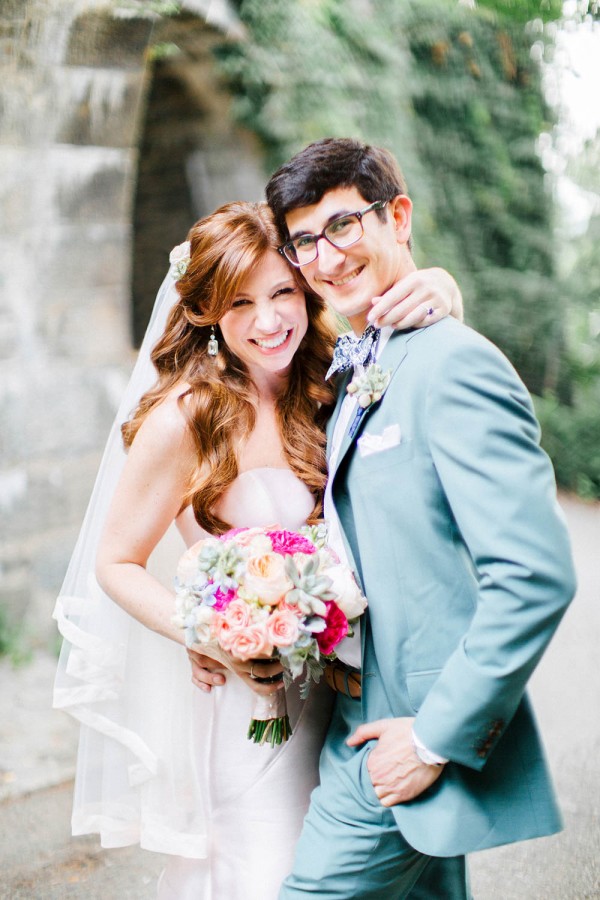 Fashion-forward, personal, and quirky are all words you could use to describe Alyssa and Zach's New York City Jewish wedding. The couple exchanged vows at Linden Park in Fort Tryon Park, surrounded by flowers, succulents, and loved ones. Bride Alyssa wore a stunning blush Austin Scarlett gown that set an untraditional tone for the fun day. We can't get enough of the reception decor, which was inspired by their pets: a pug and a cockatiel. Ahmet Ze beautifully captured all of the details and action as Alyssa and Zach celebrated their fabulous NYC wedding.
The Couple:
Alyssa and Zach
The Wedding:
Fort Tryon Park, New York, New York
The Inspiration:
If we had to sum it up in two words, I suppose they would be "animals and colors." We love pugs (Zach is a recent convert to the pug love club) and at the time, we had a pet cockatiel, Luanne a.k.a. Lulu (she has since passed away). We liked the idea of having those feathered/fur family members influence some of the decor (e.g. the chair signs, table numbers, imprint on the inside of the yarmulkes). We also wanted it to be as colorful as possible to match the summer season and the overall feelings of happiness that accompany a wedding. Regarding fashion, Zach has always had his own unique style, especially when it comes to formal wear – he wore what he calls an "independently curated leisure suit" to his senior prom! For me, I always had an inkling that I might wear a color other than white to my wedding but pink was not on my radar. Being a redhead, people have told me all my life that "redheads can wear any color but pink." This dress (which actually comes in a rainbow of other colors, in case any brides-to-be reading this article are looking for a gown in a color other than white) gave me a new found appreciation for the color. I put it on and was like "Whatevah, I do what I want" (Yes, my spirit animal is Eric Cartman).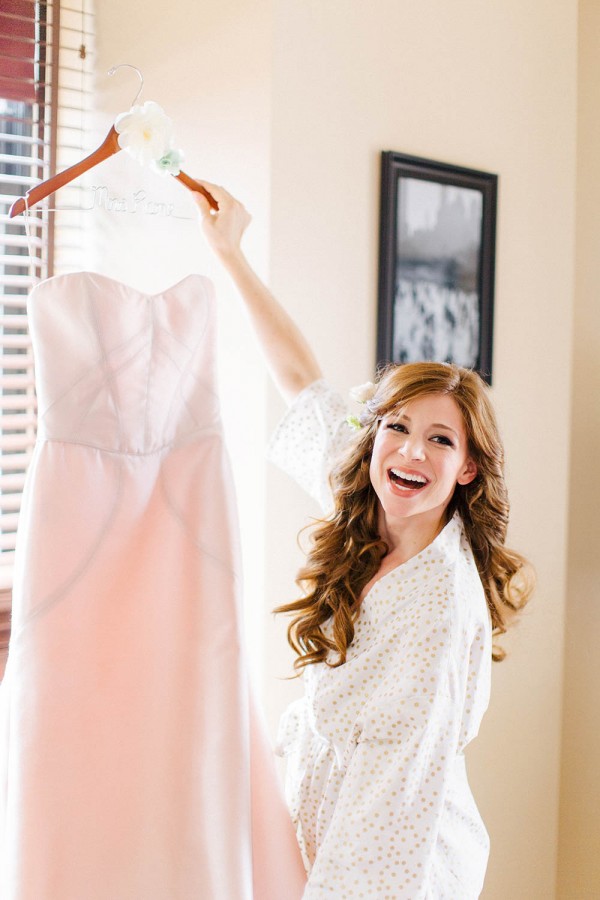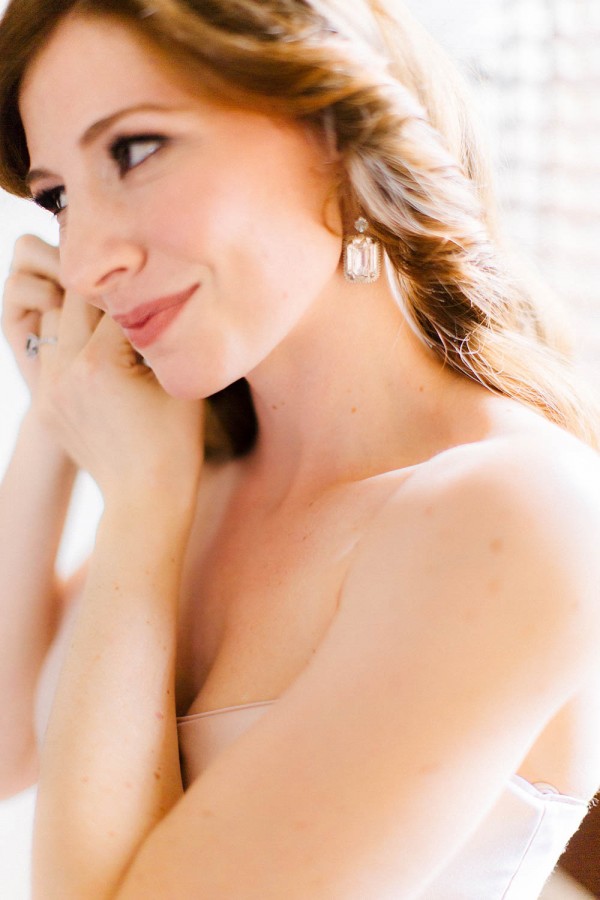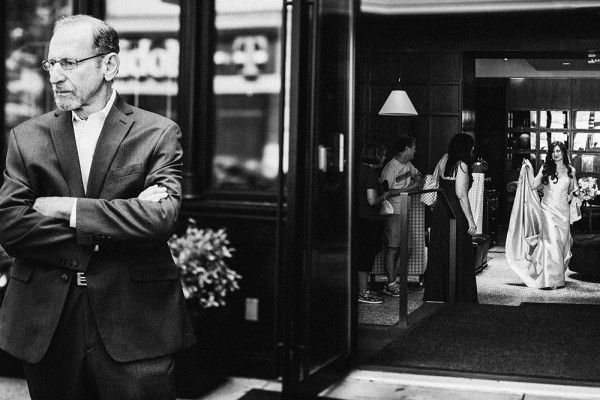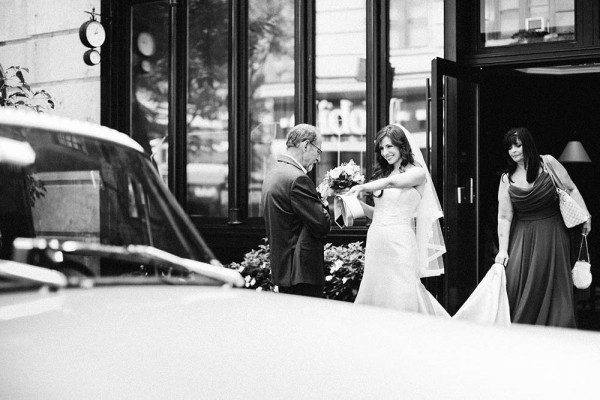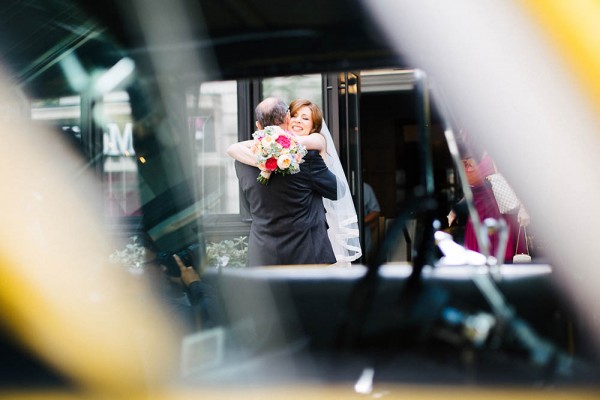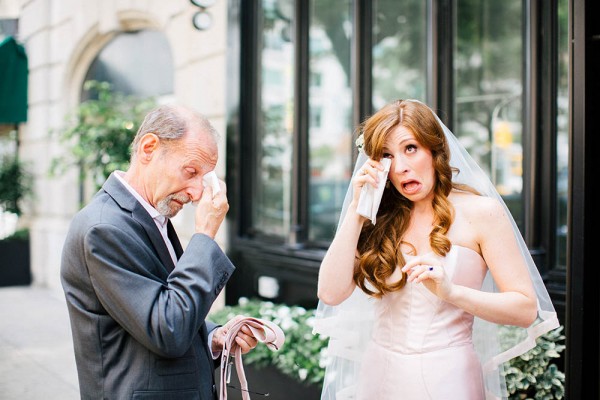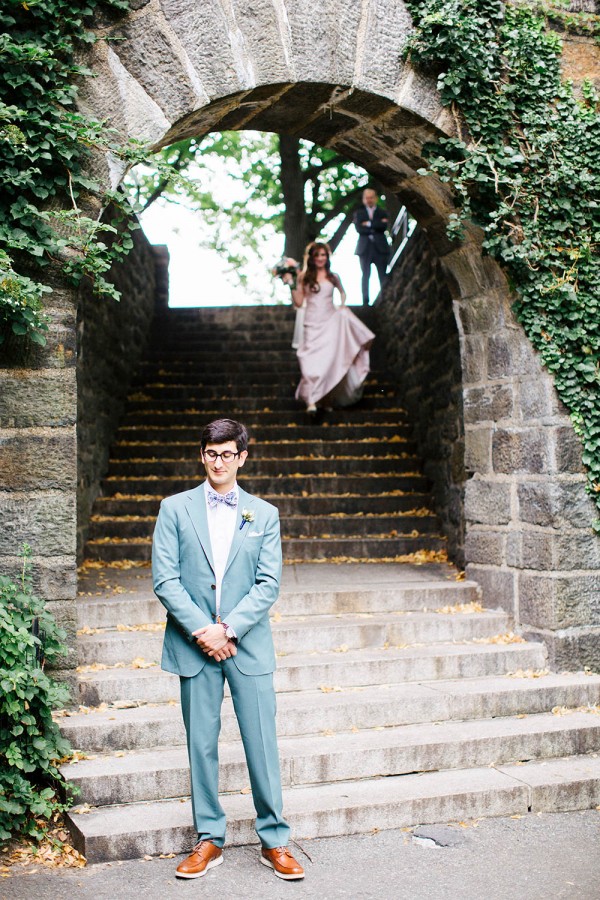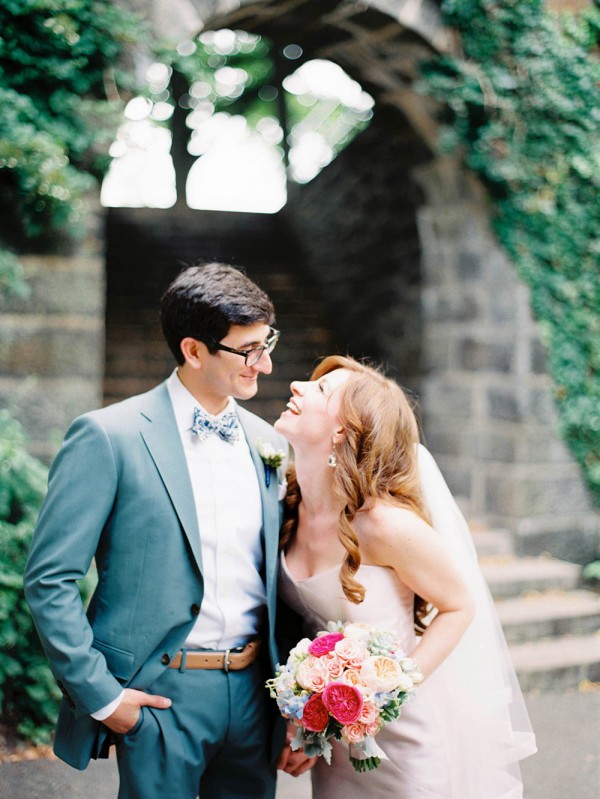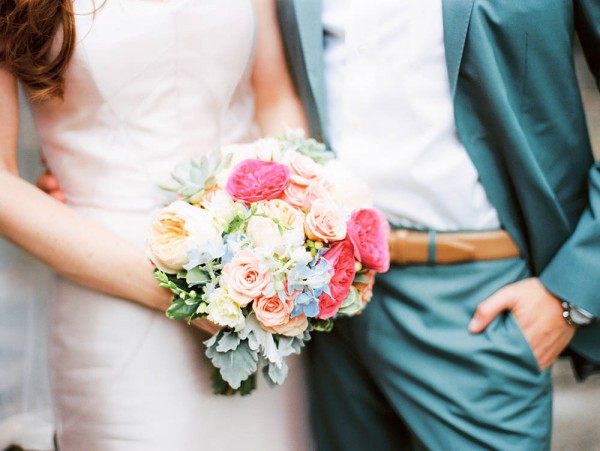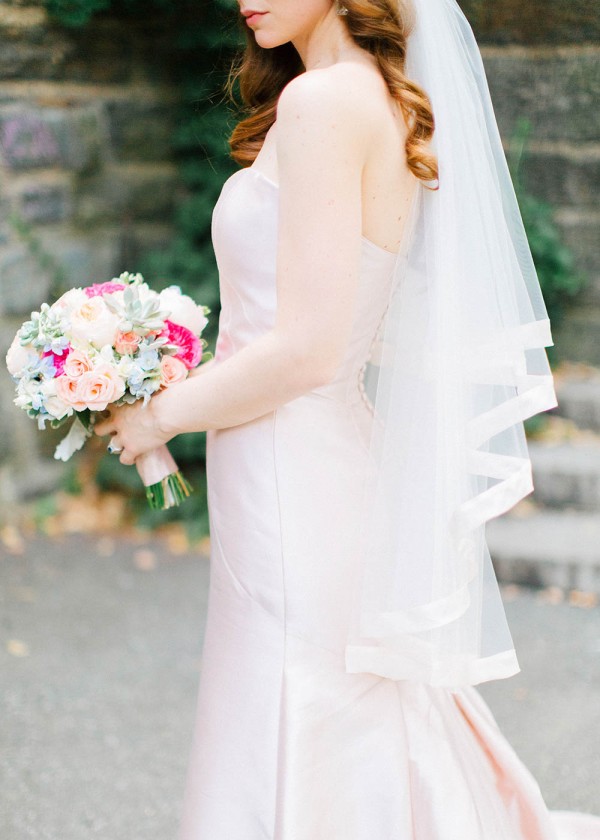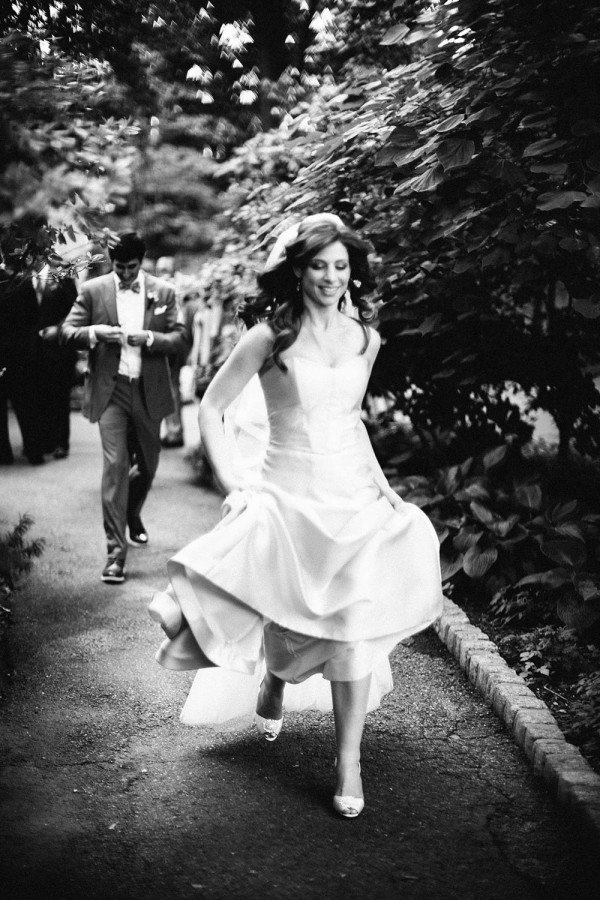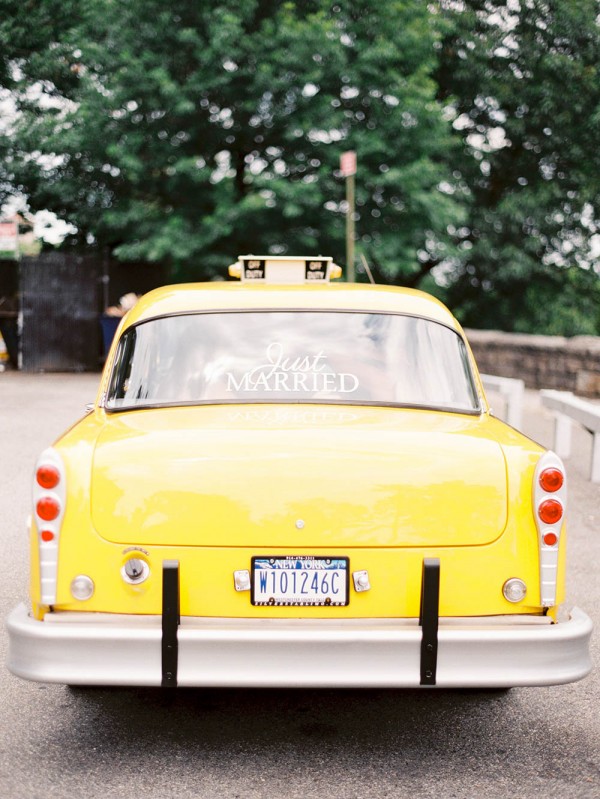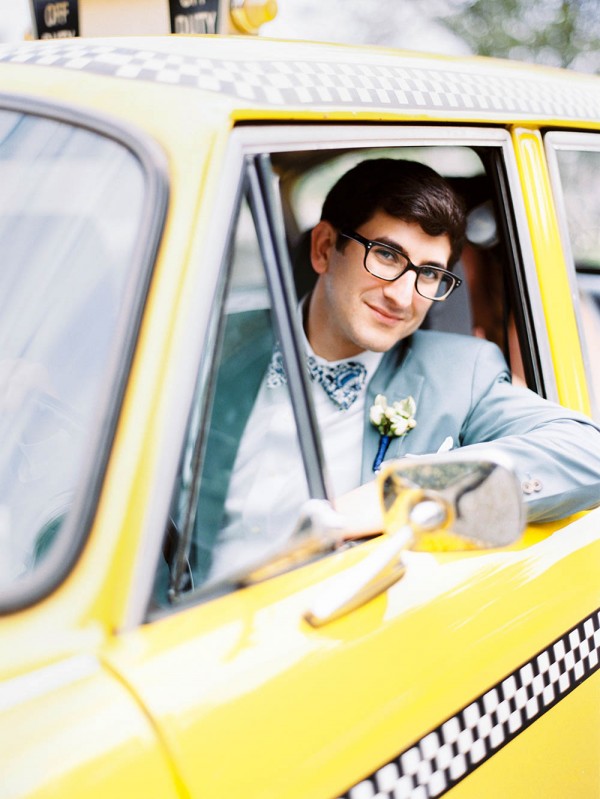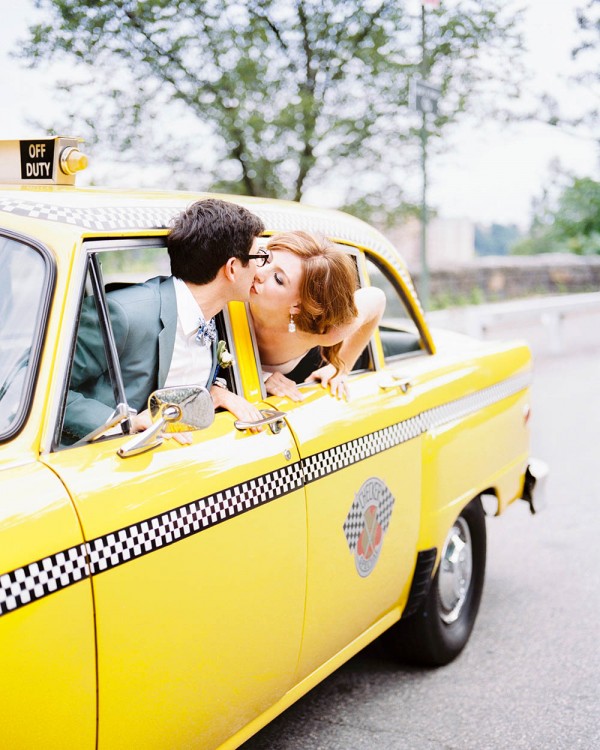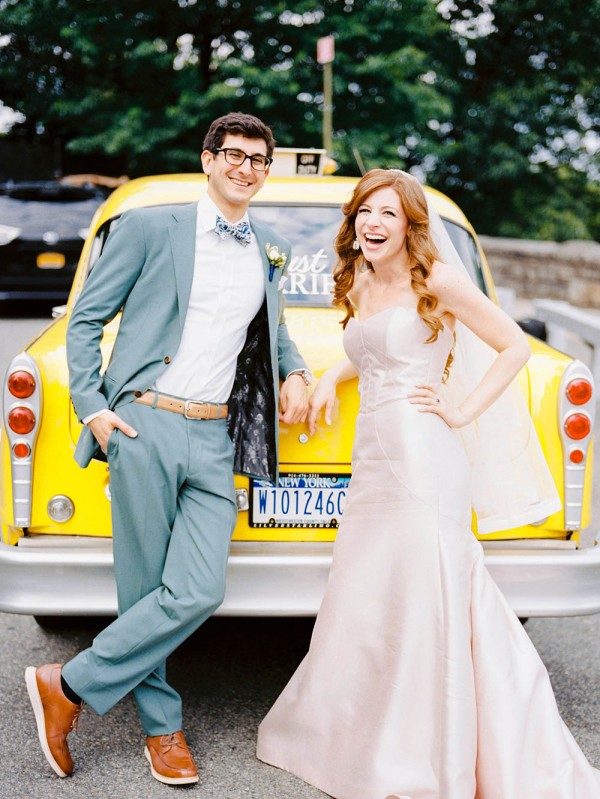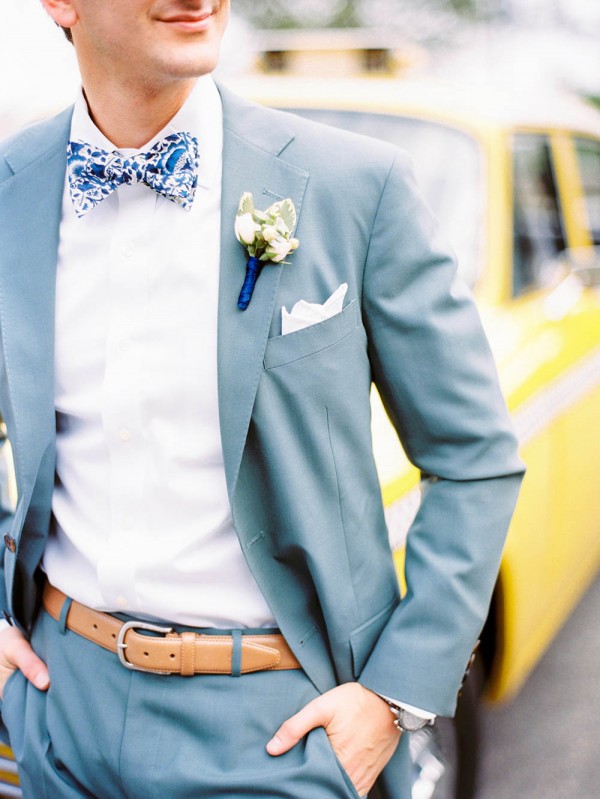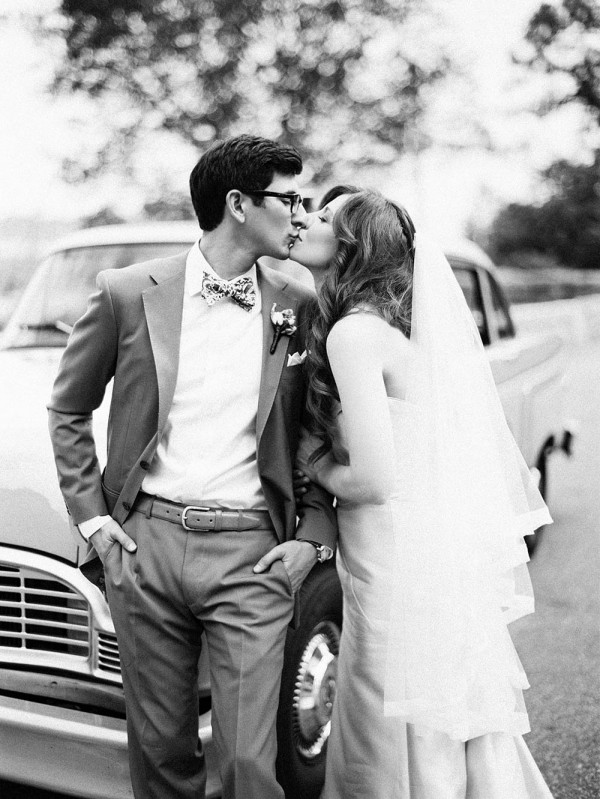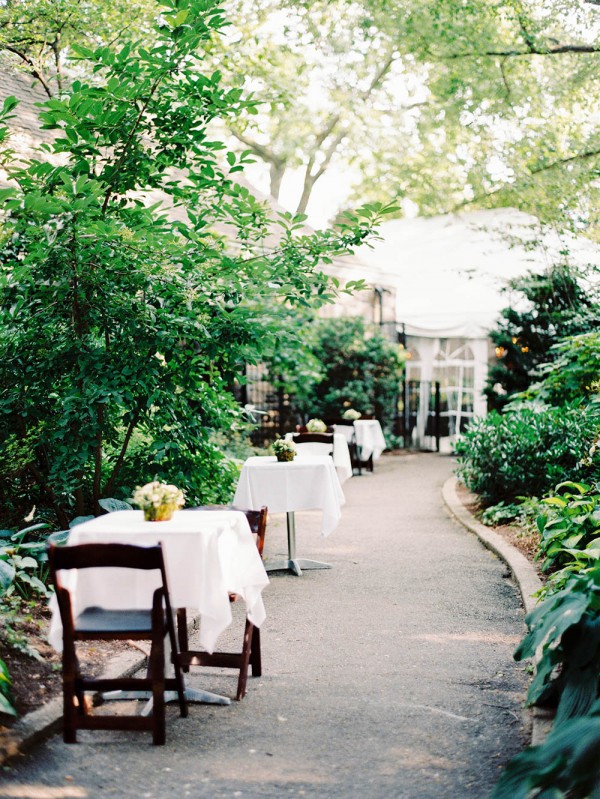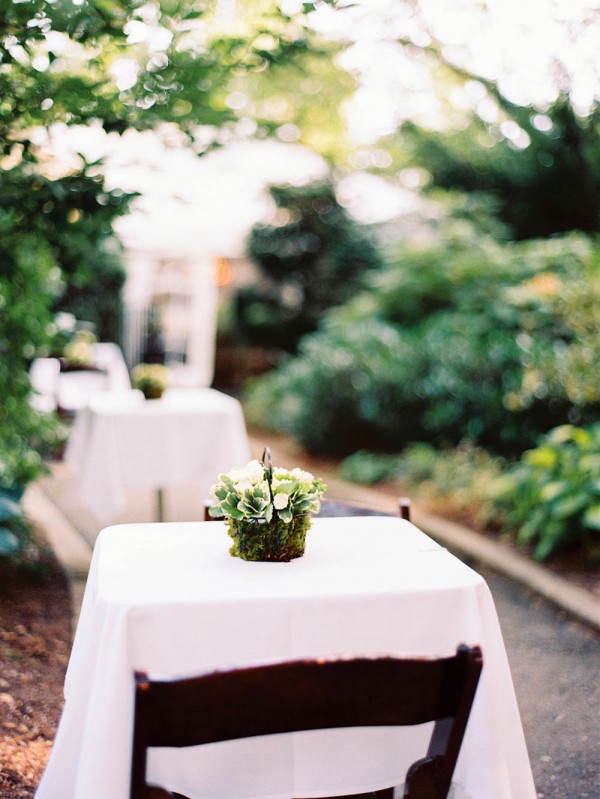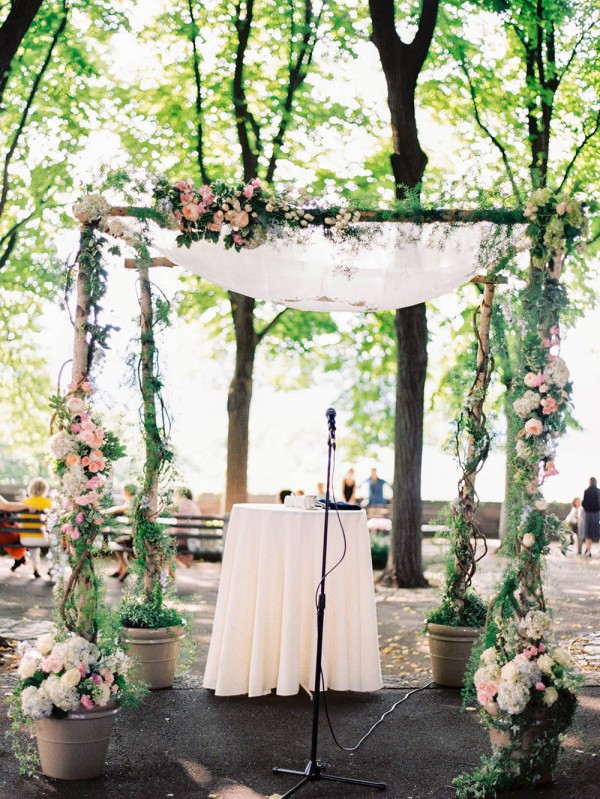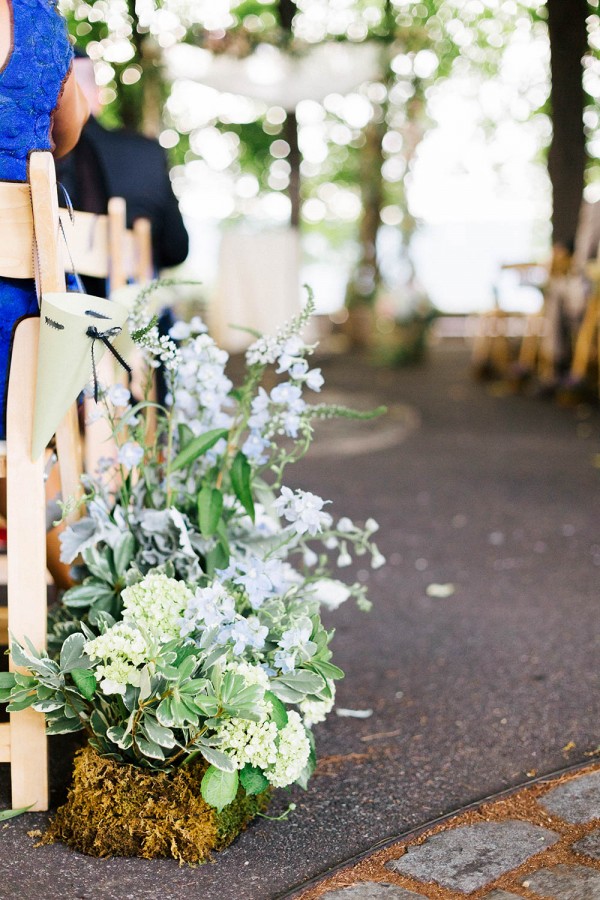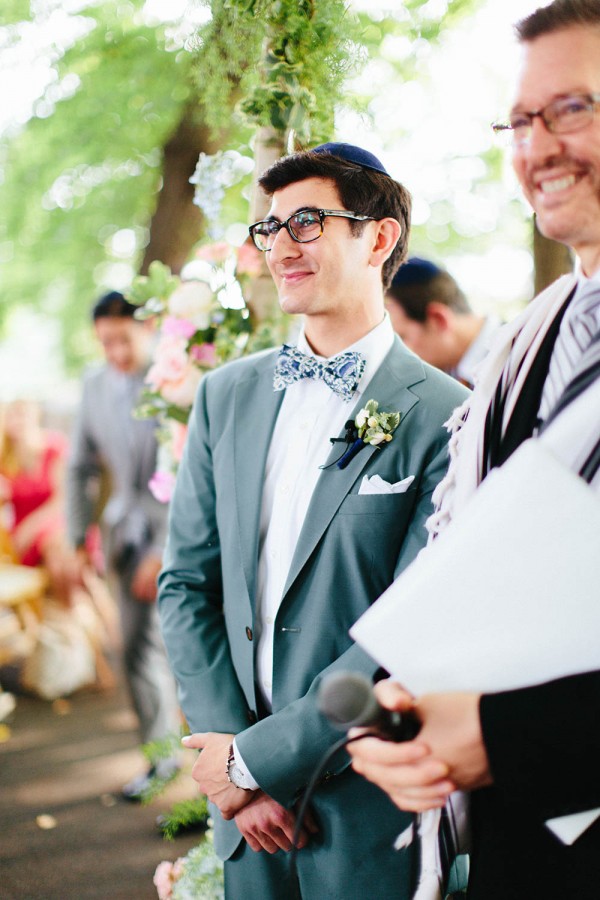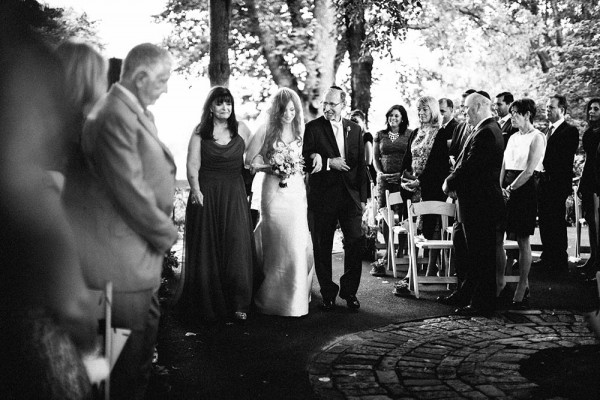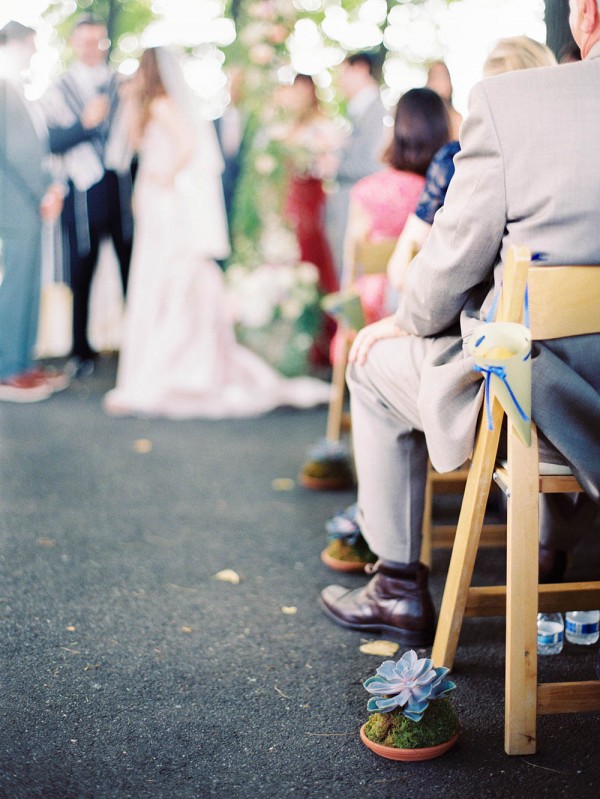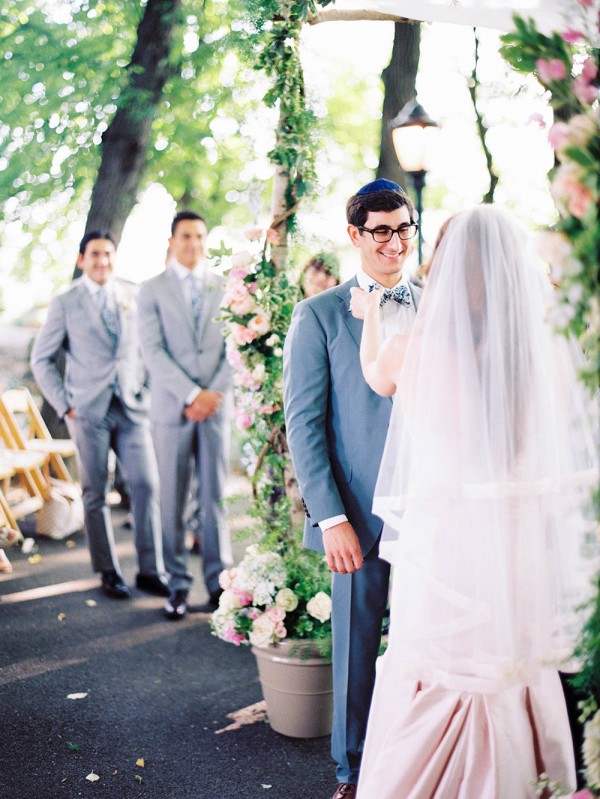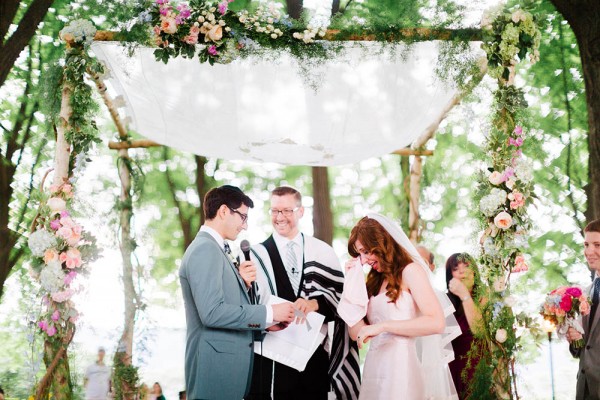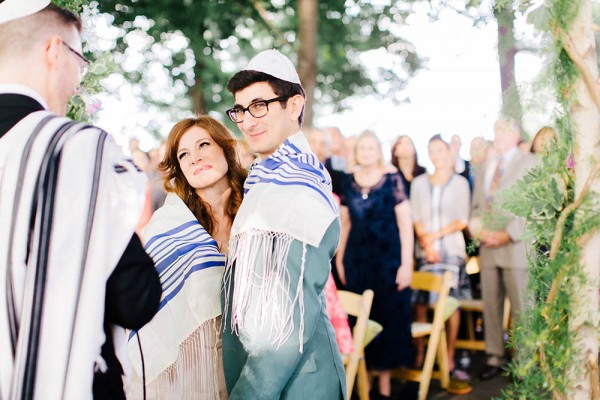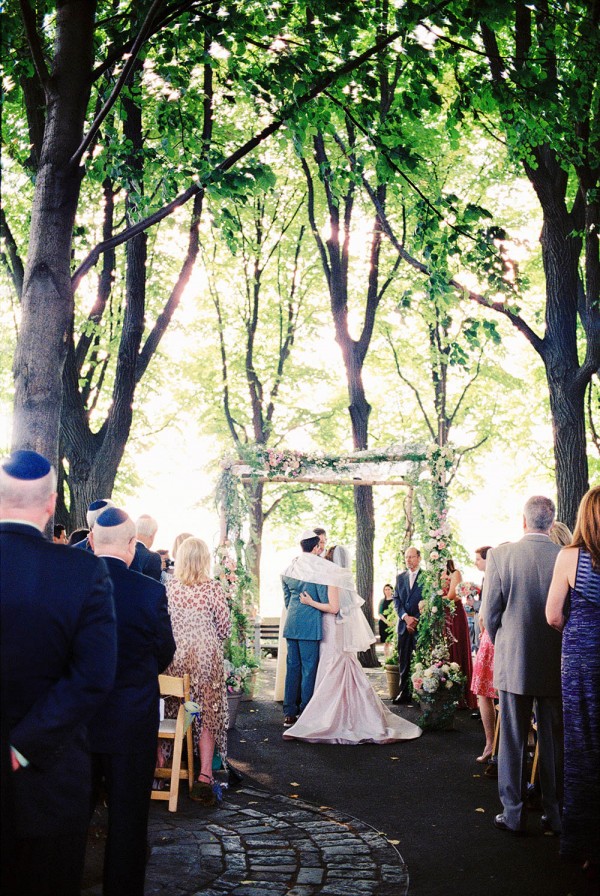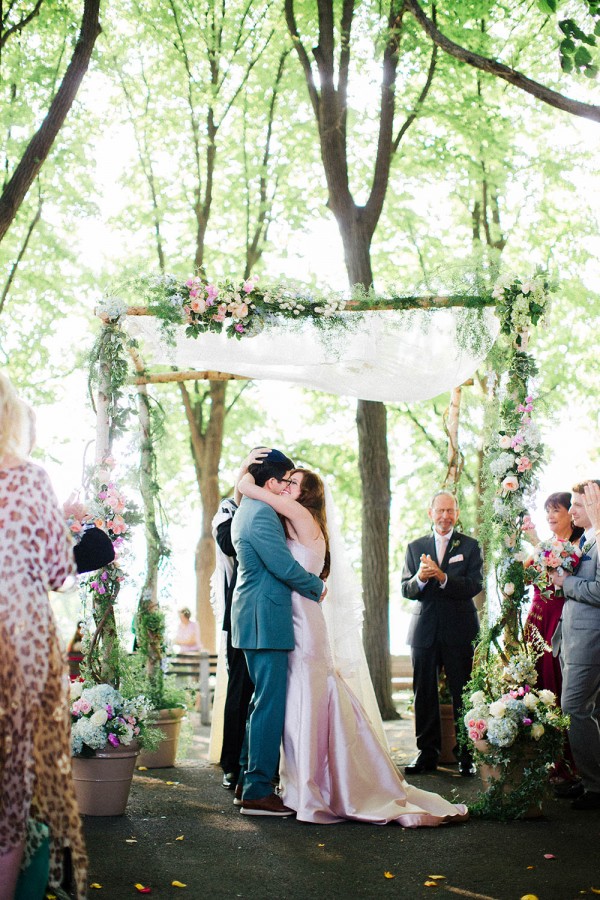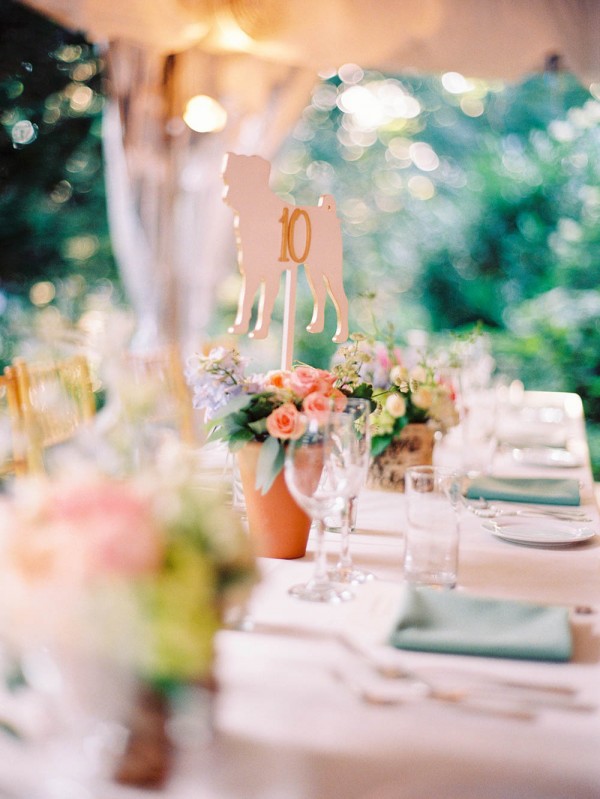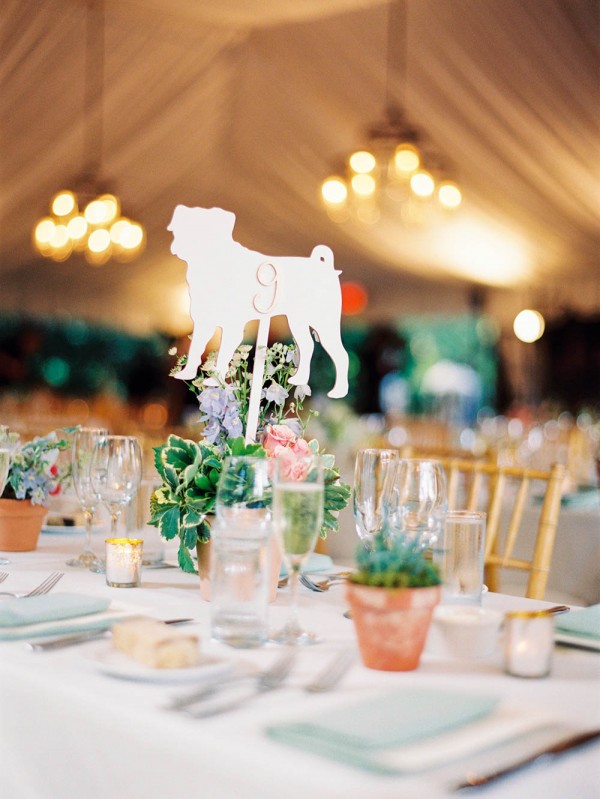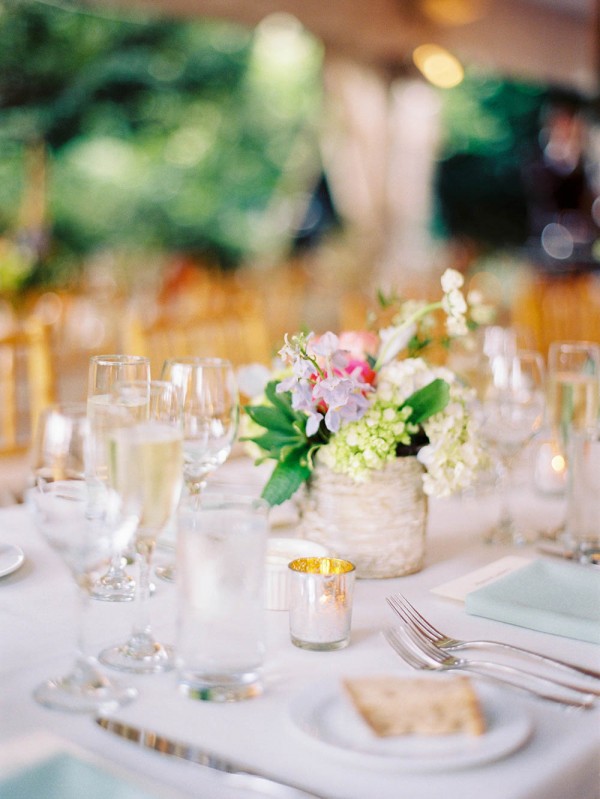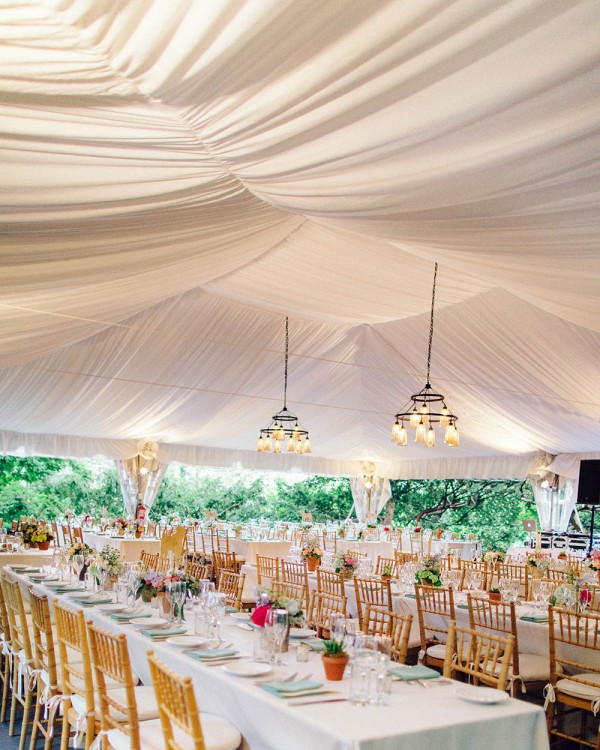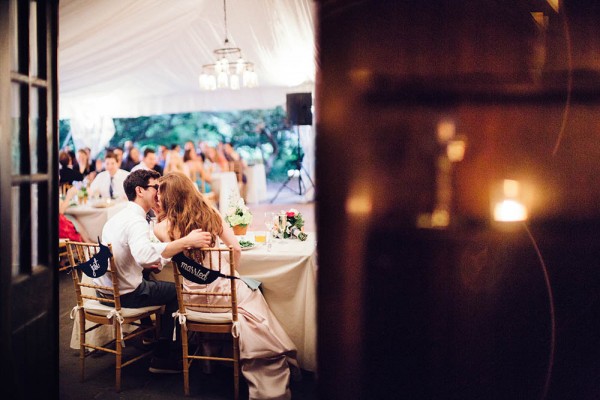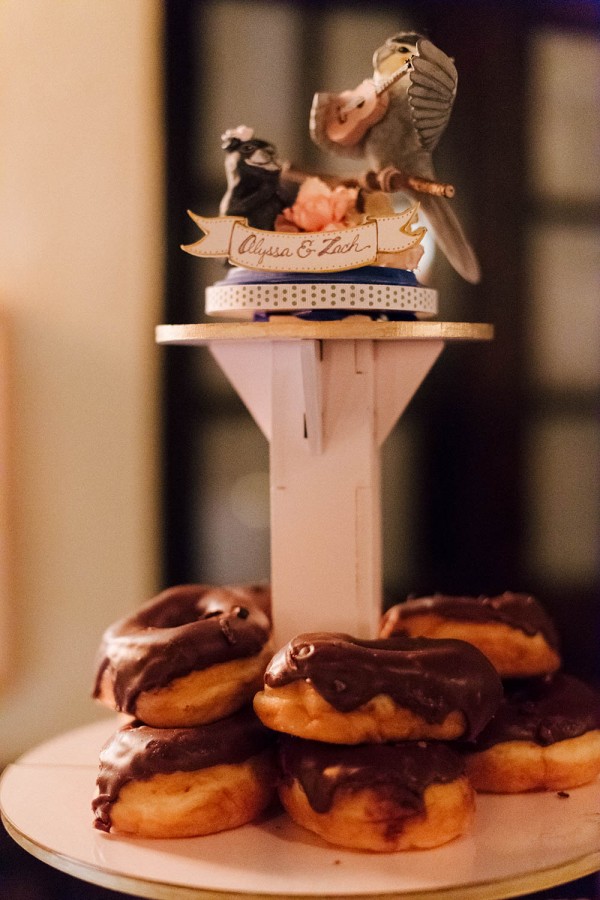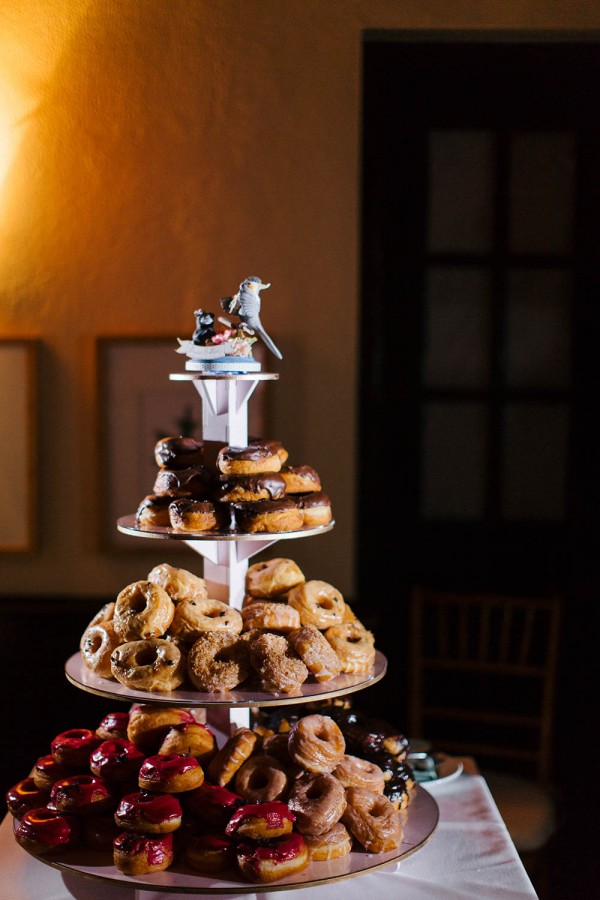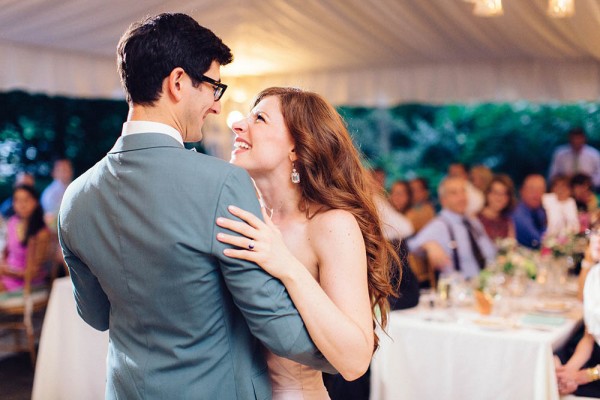 The Moments:
The first look! I had driven myself coo-coo after eight months of nonstop wedding planning, so I was a bit anxious on the morning of the wedding about the logistical aspects of the day (I mean, at that point, everything was out of my control anyway, haha). When I saw Zach in his super cool sea foam green suit, all of that nervousness dissipated because I knew that it would be an amazing day no matter what.
The Wedding Team:
Photography – Ahmet Ze
Day-of Coordinator – Tiffany Hogan
Venue – Linden Terrace in Fort Tryon Park
Reception Venue – New Leaf Restaurant and Bar
Floral Design – Surroundings Flowers & Events
Doughnuts – DOUGH Brooklyn
Dessert – Pinkberry
DJ – 74 Events
Videography – Yellow Hook Productions
Makeup Artist – Beauty On Location
Hair Styling – Kiera Doyle
Wedding Dress – Austin Scarlett
Bridal Accessories – Badgley Mischka, Sorrelli, Michylou
Bridesmaids' Apparel – Amsale
Groom's Apparel – Charlie's Custom Tailor
Groom's Accessories – Cole Haan, Stag Handmade
Rings – Landsberg Jewelers, LaViano Jewelers
Decor – Host & Toast Studio, Tea Olive, Our Hobby to Your Home, The Paper Walrus
Rentals – Westside Party Rental
Transportation – Silver Star Limousine
Congrats to Alyssa and Zach on their special day! For more Jewish wedding inspiration, check out Jessica and Shannon's classy rooftop Jewish wedding in NYC.