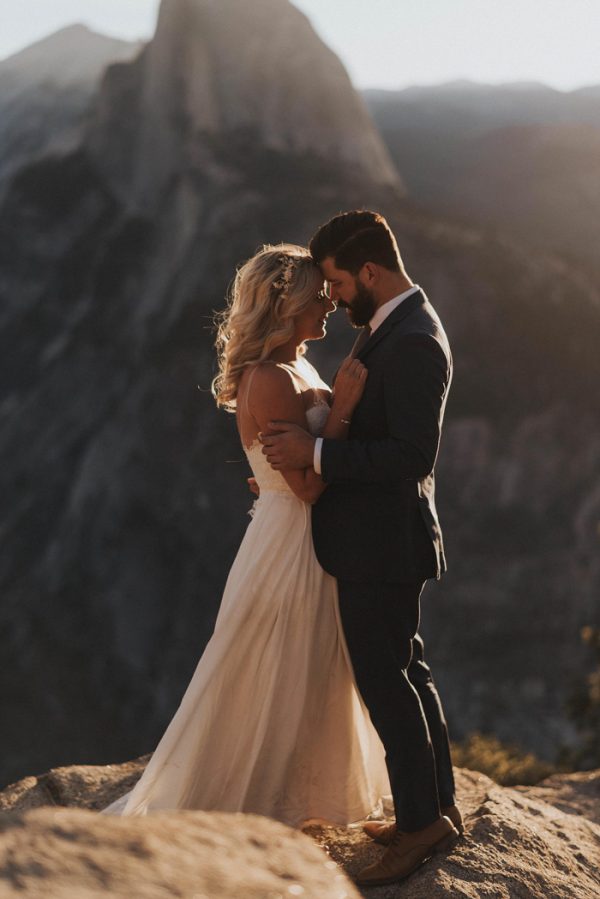 When Caitlin and Thad were planning their wedding, their own experiences in wedding photography helped them know they wanted to highlight the whole experience of the day rather than focus on small details. The free-spirited couple settled on an intimate destination wedding in Yosemite National Park, where their guests hiked into for the event! Choosing to DIY their catering, florals, and décor, Caitlin and Thad's low-key wedding included a spectacular sunset portrait session and was captured by Erin & Geoffrey Photography and videographer Henry Weddings. We love seeing our own tie the knot, making the wedding of Junebug members Caitlin and Thad of Caitlin Guidry Photography one of our favorites this year!
The Couple:
Caitlin and Thad
The Wedding:
Yosemite National Park, California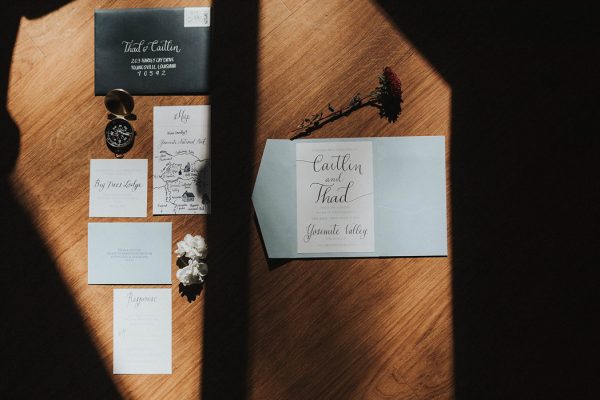 We knew that a lot of people had never been to Yosemite, so when we decided to have it there, we really wanted our guests to experience it. The wedding was only one day (technically) but it felt like it was all weekend. We hiked in groups with our friends and family and created so many memories in the days around our wedding. While the small details of our wedding were so much fun to plan, I hope what people will remember most is the memories they made there. We wanted to create a memory for our guests.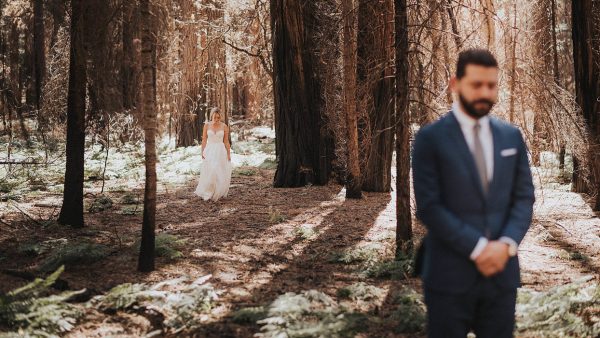 The most memorable part of the day was our first look. We got to spend so much time together that day to really soak up what was happening. We cried and laughed and hugged so many times and it just felt so good to be with him. We are wedding photographers so we see lots of weddings. It was important to us to not let the whole day go by without spending some good, quality time together. Our first look gave us the opportunity to do just that.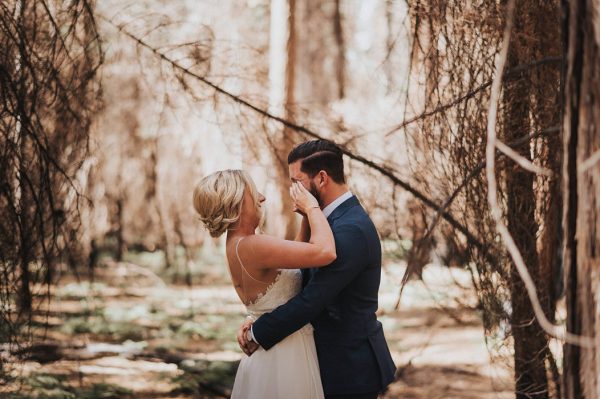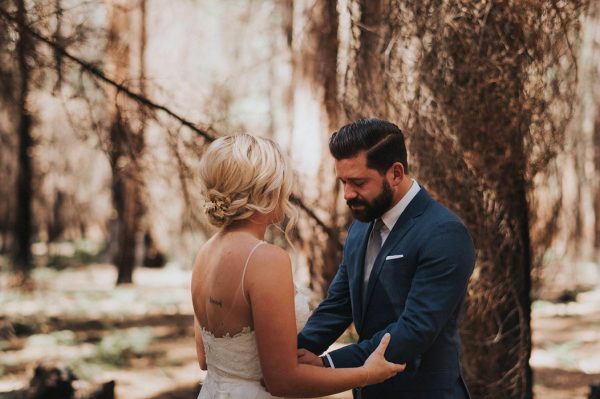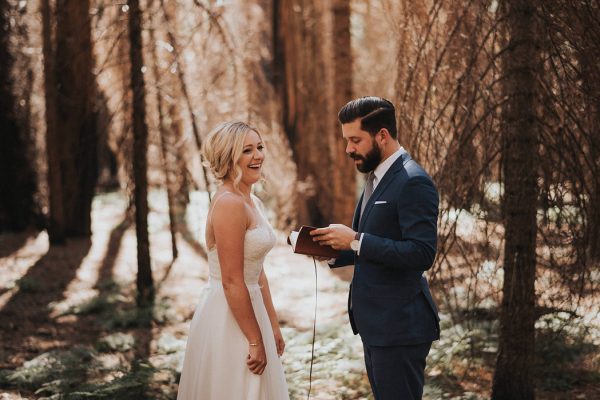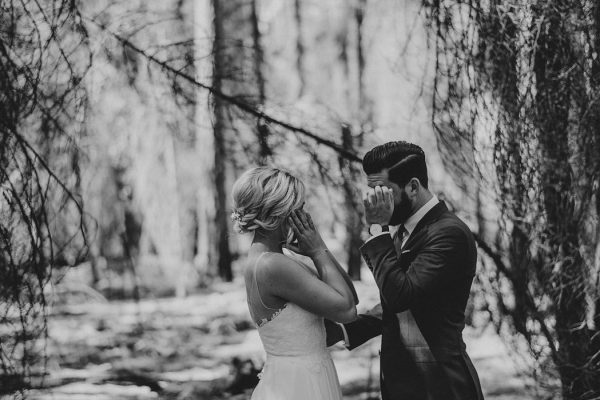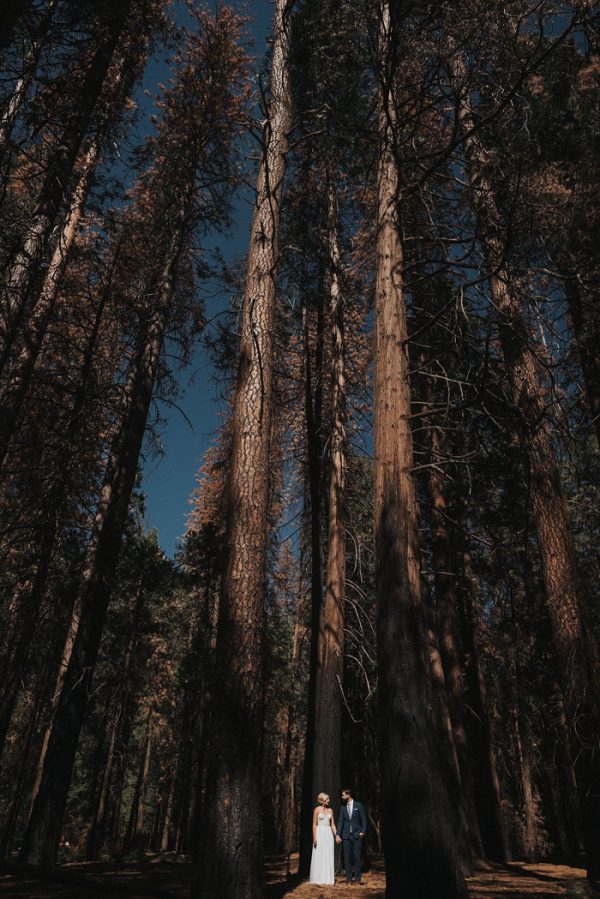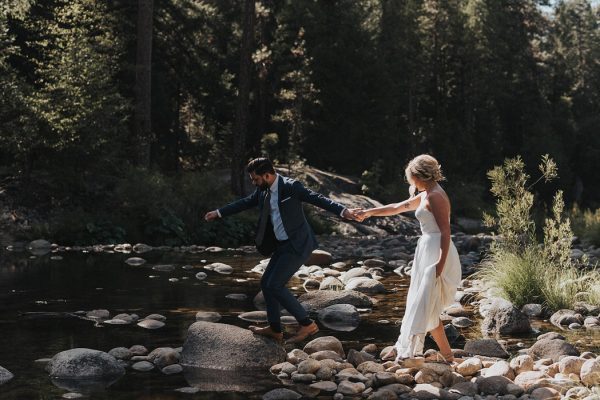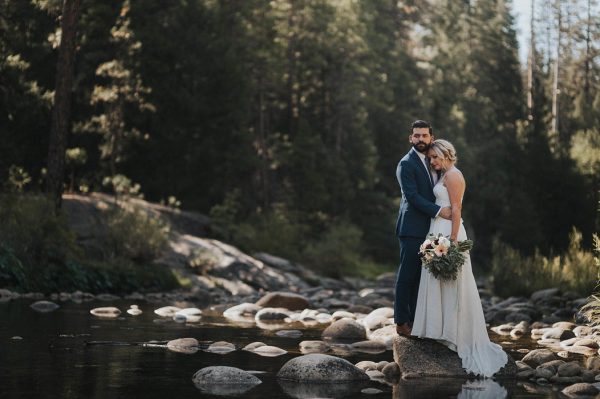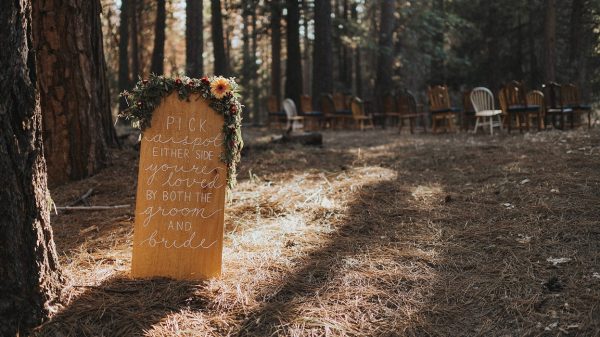 The ceremony spot was a pretty wooded area behind one of the cabins we rented and the reception was at the cabin that we stayed at with some of the bridal party.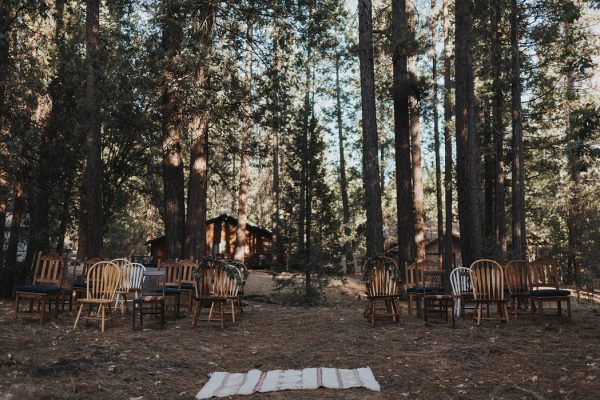 Our wedding was all about being somewhere new and exciting with our favorite people in the world. We wanted it to be laid back and fun and we wanted our friends and family to experience a place they had never been. We really didn't spend a whole lot of time 'styling', because we wanted to spend our time there hiking and exploring and creating memories.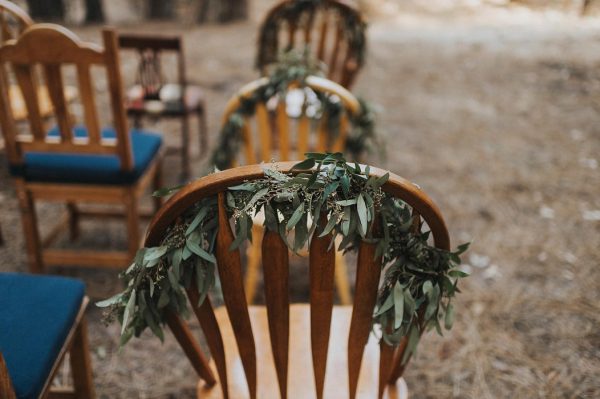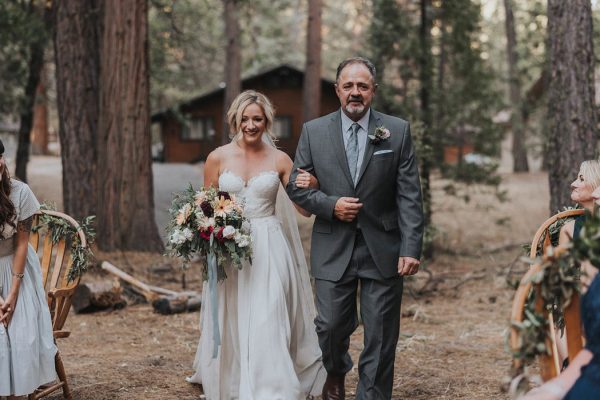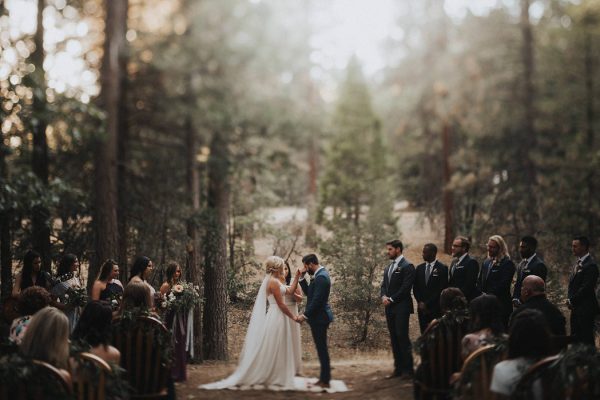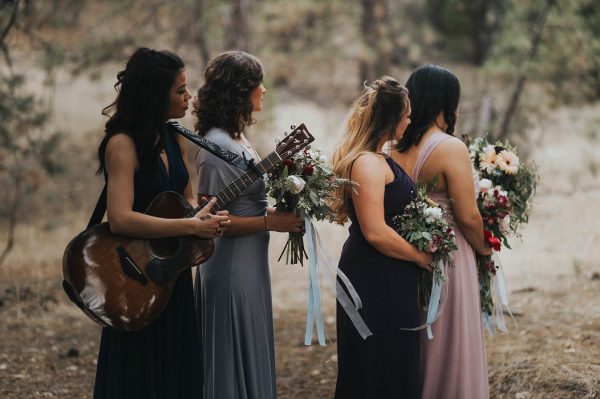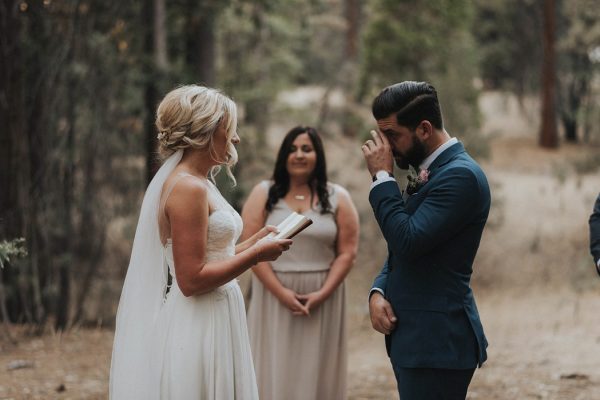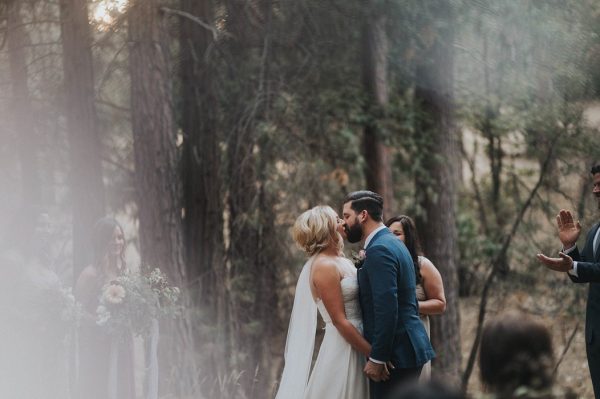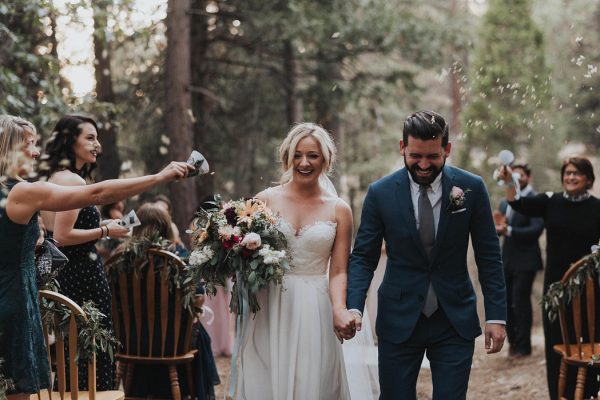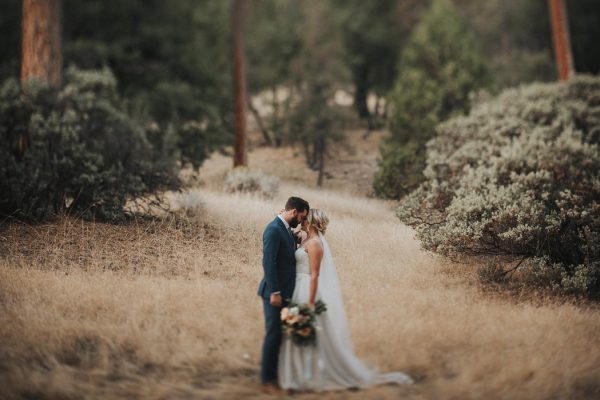 I wore a Sarah Seven dress with a hair piece by Jolie Petale, and my favorite gold strappy sandals. My dress was comfortable and flowy and very easy for me to move around in. I felt like a fairy everytime I put it on. I was able to climb up on rocks, hike, dance, and wear my dress for the entire reception. It was important to me to feel comfortable AND beautiful.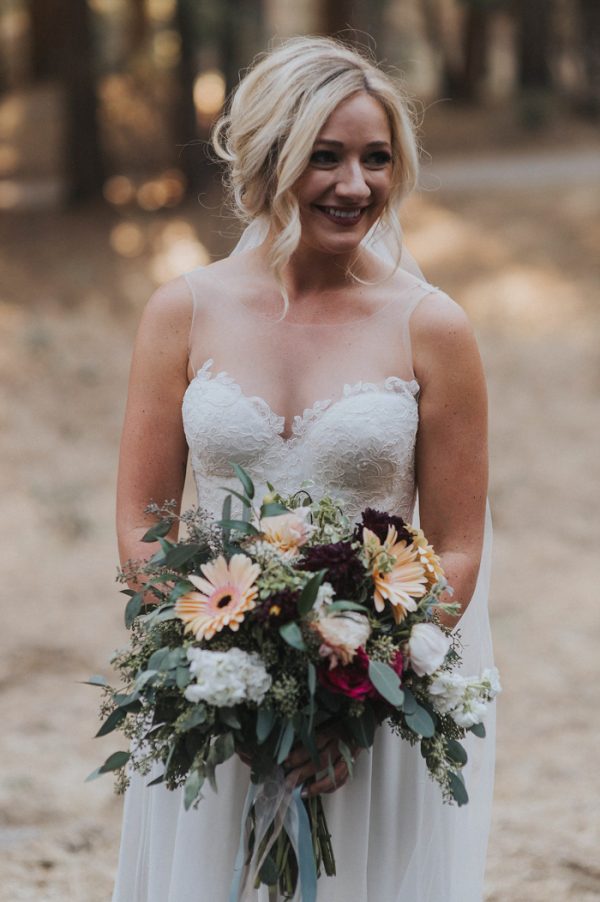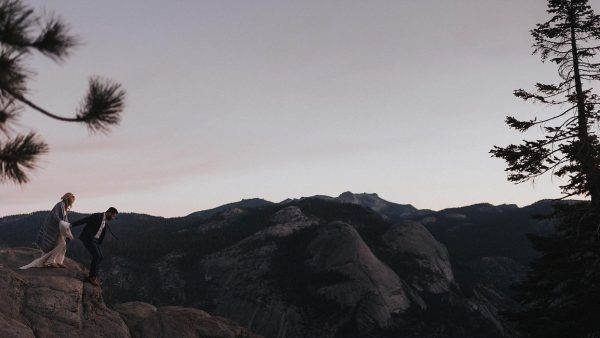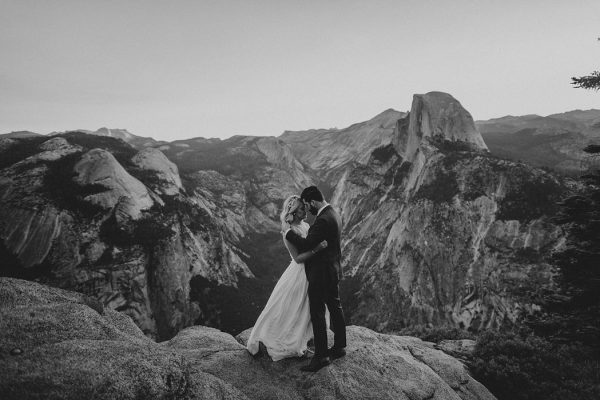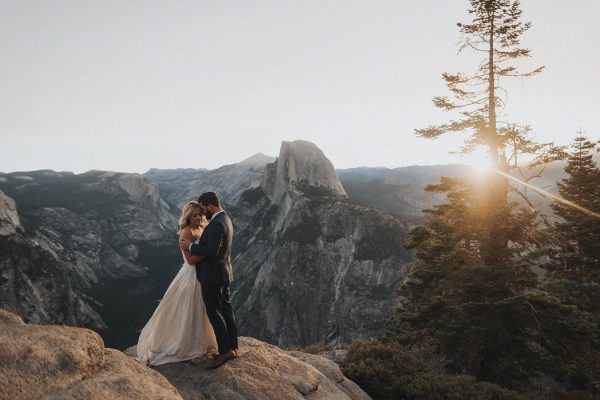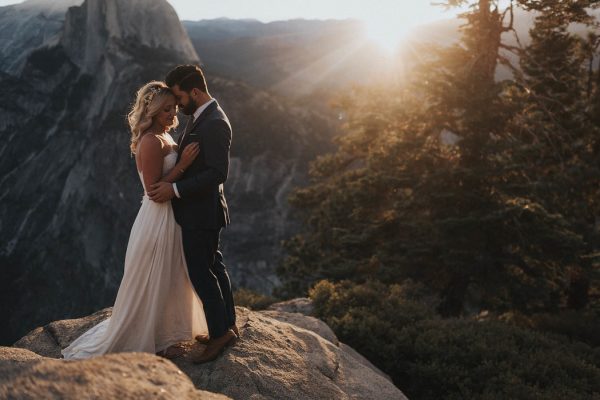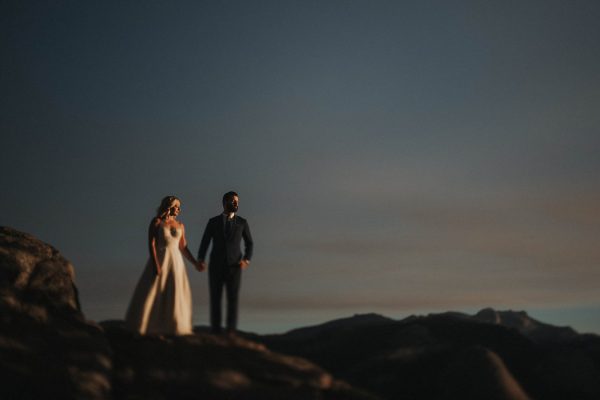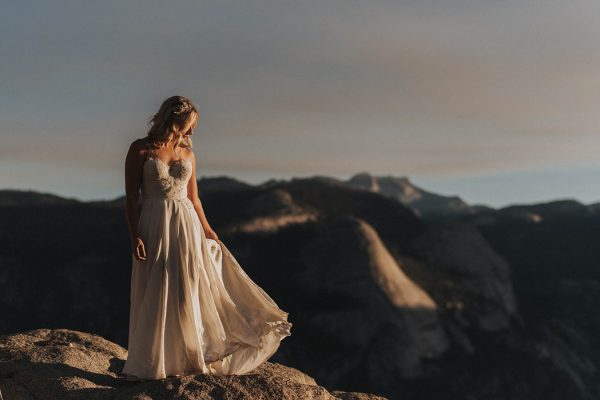 Your wedding day should be one of the best days of your lives. Do whatever you want to do to make it the best day for YOU. If tradition is your thing, go for it. If hiking a mountain on your wedding day seems like fun, do it. If you want to share a few laughs and cries with your fiance and your closest family and friends before the ceremony starts, do that too. There's no wrong or right way to have a wedding.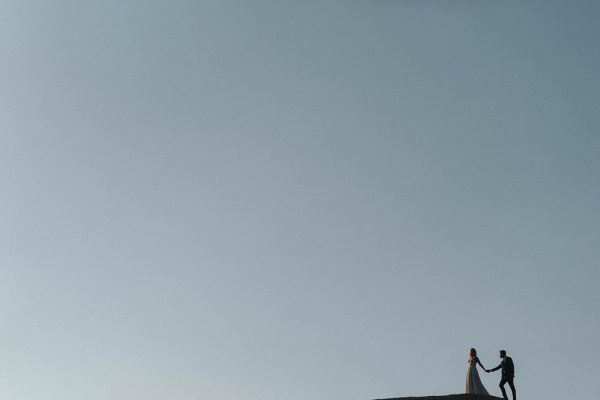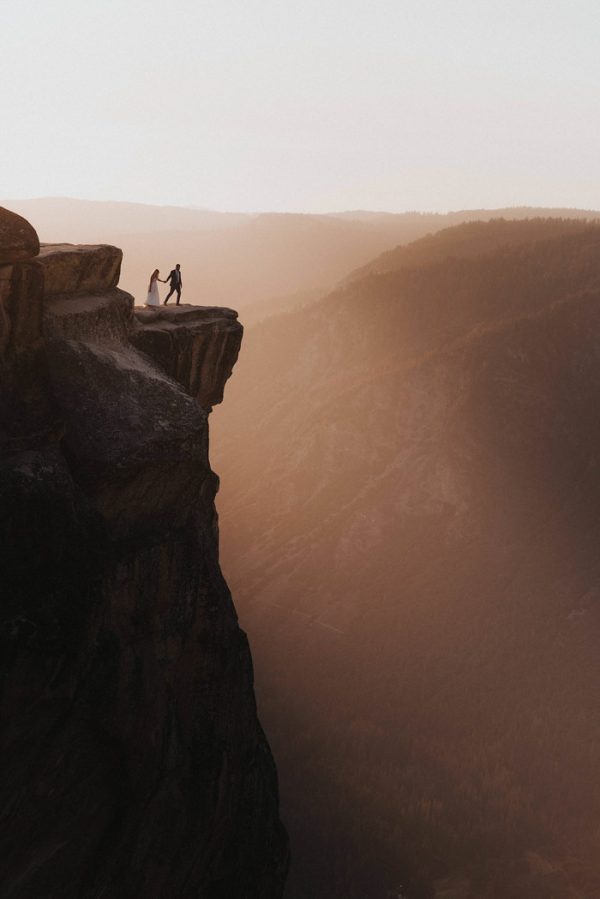 Our photographers Erin and Blaine are friends of ours. They have been our role models in the industry since we started photography and it was so nice having them there. We completely trusted their vision because we knew it was in line with ours.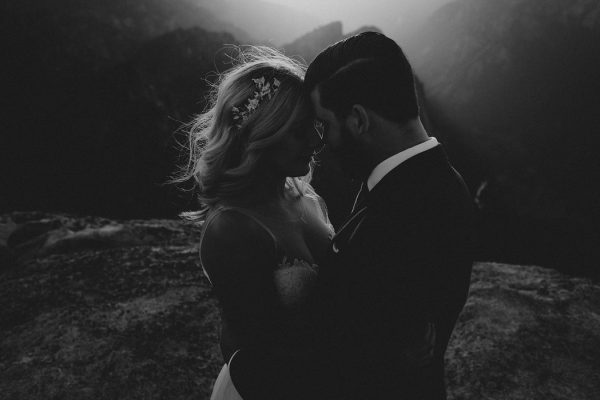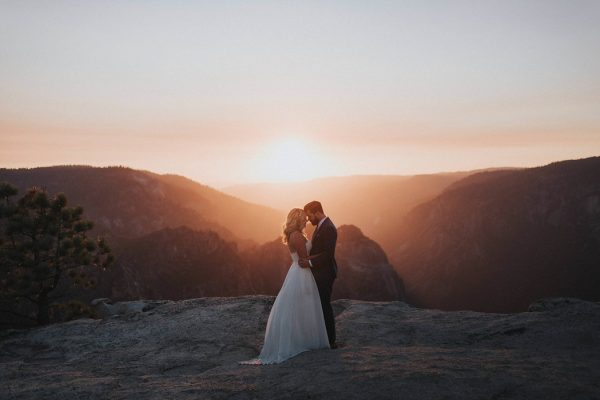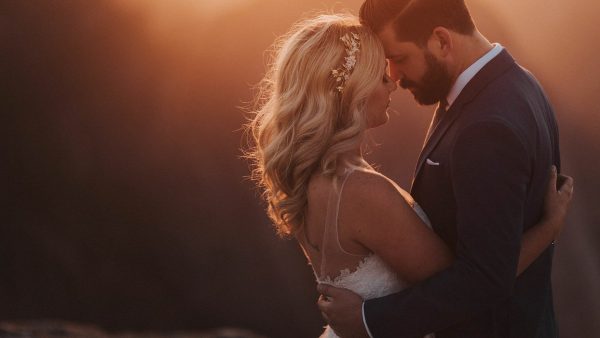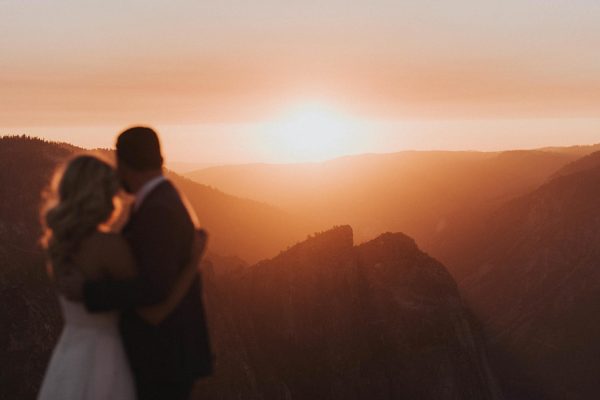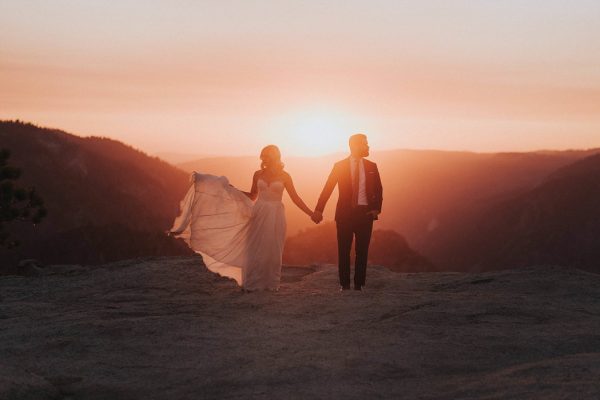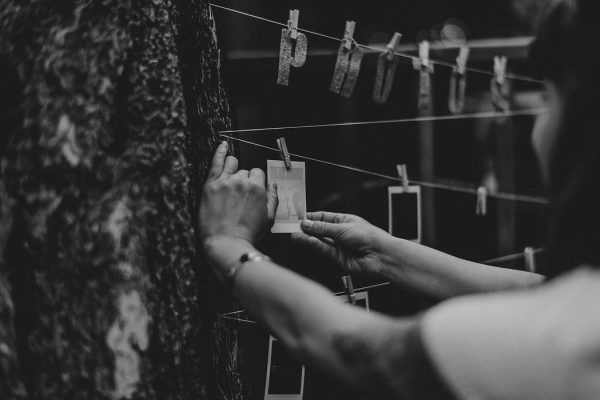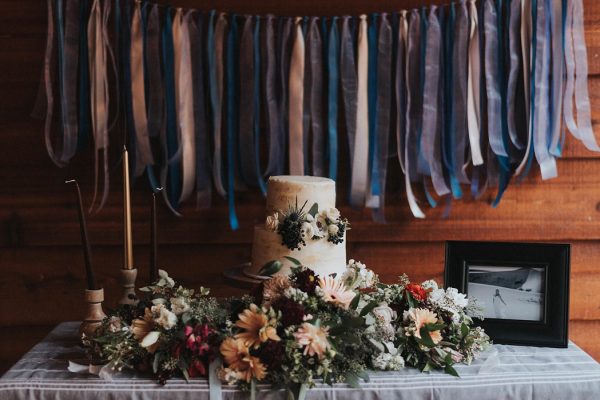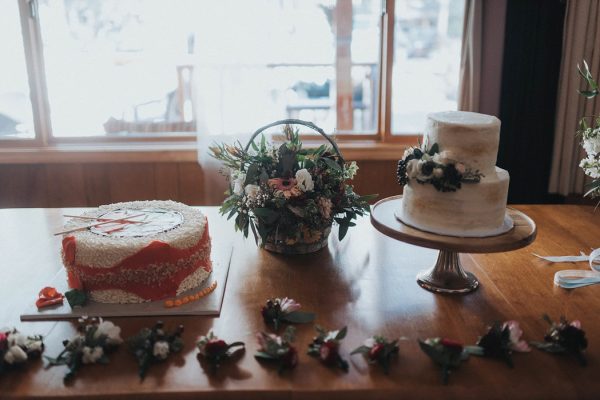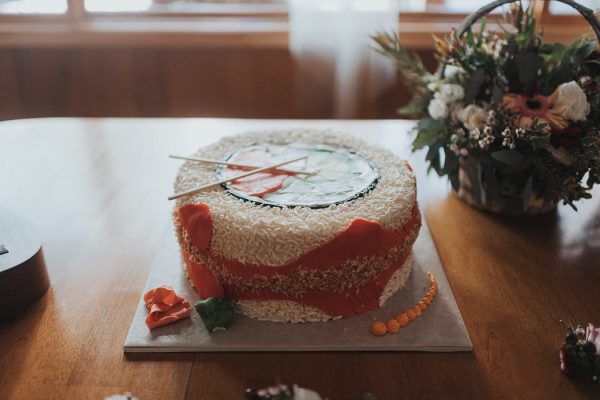 Processional & Recessional: "Gagging Order" by Radiohead (performed live on guitar)
First dance: "Ends of the Earth" by Lord Huron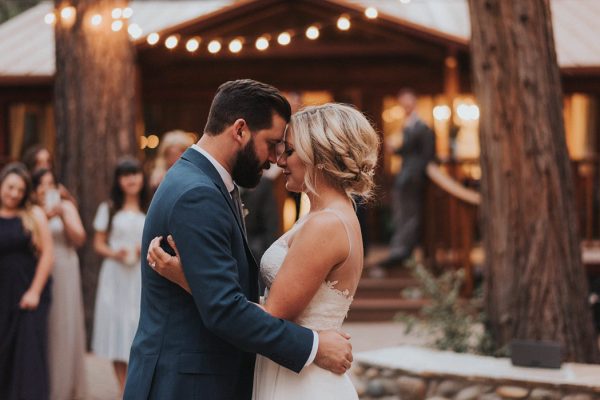 Congratulations to Caitlin and Thad, and a very special thanks to Erin & Geoffrey Photography for sharing their wedding with us. Love this photographer's work? Then you've got to see this Marigny Opera House wedding that beautifully honors the couple's NOLA neighborhood also shot by Erin & Geoffrey!