When Lisa and Michael started planning their wedding on the coast of Ireland, they originally booked a venue to hold their massive guest list of 250 people. After a couple months into the process, they suddenly realized they weren't planning the wedding they wanted, but what everyone else wanted. Lo and behold, they found the intimate space at Ballintaggart House and with the help from family and friends, the wedding of their dreams came to life. Their story just goes to show that you can plan the wedding that's right for you! Savo Photography captured it all with perfection!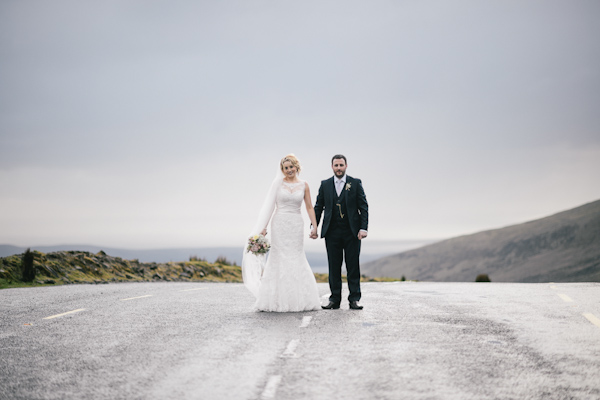 The Couple: Lisa and Michael
The Wedding: 3.9.2013 – Ballintaggart House, Dingle, Ireland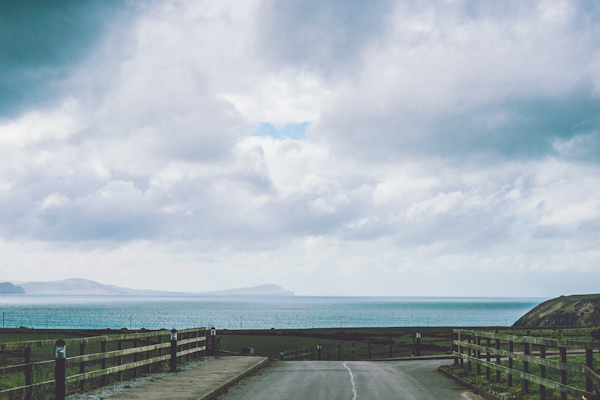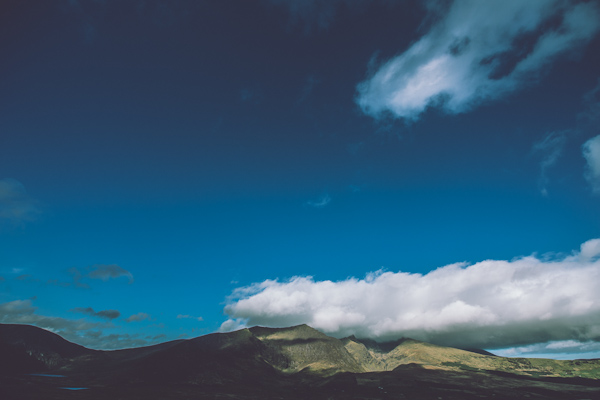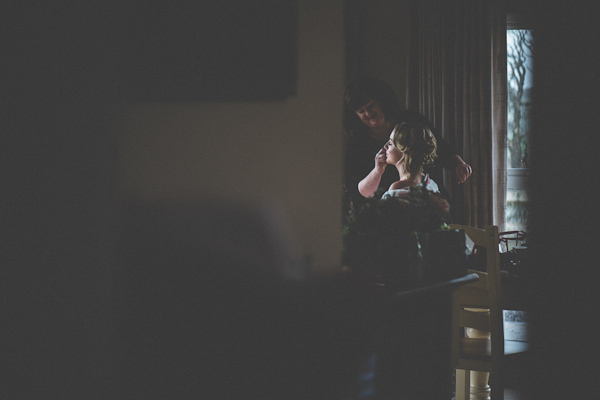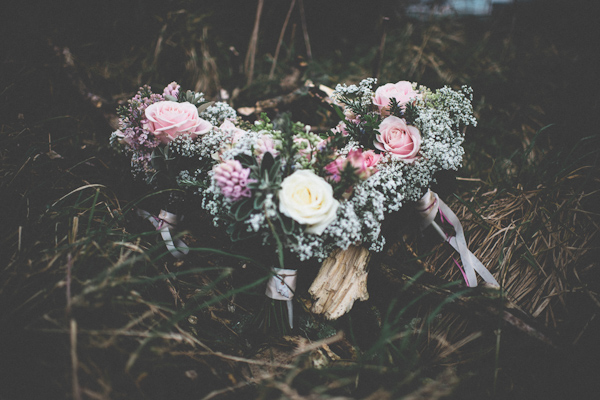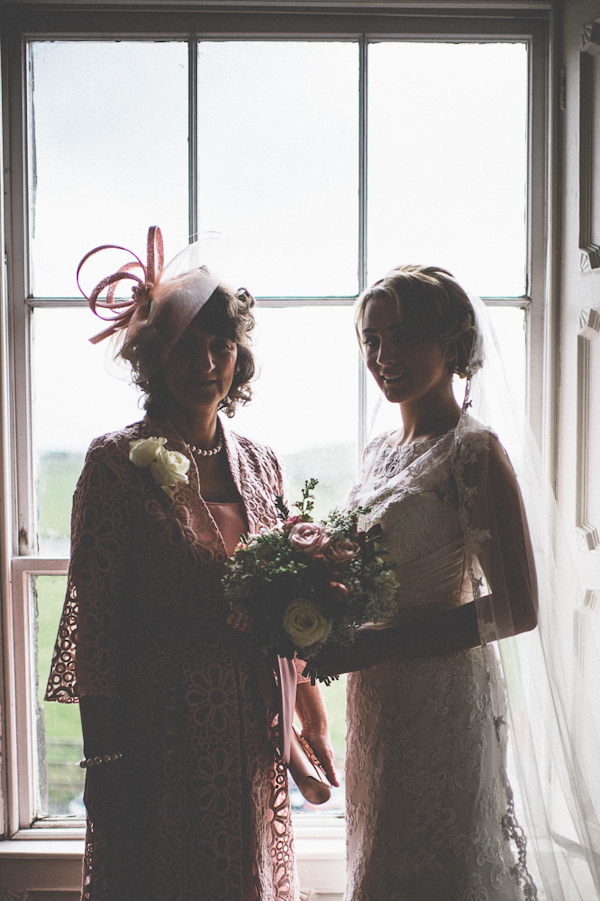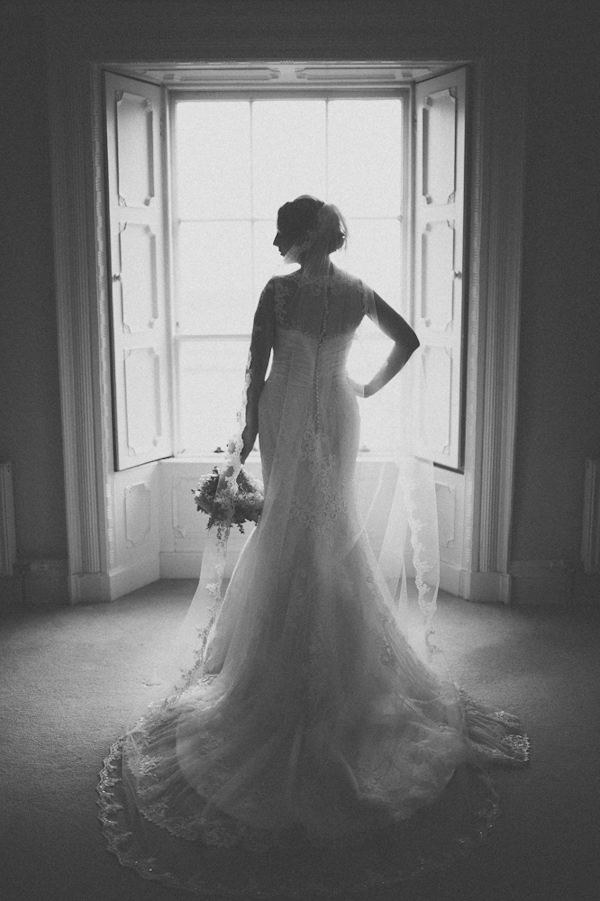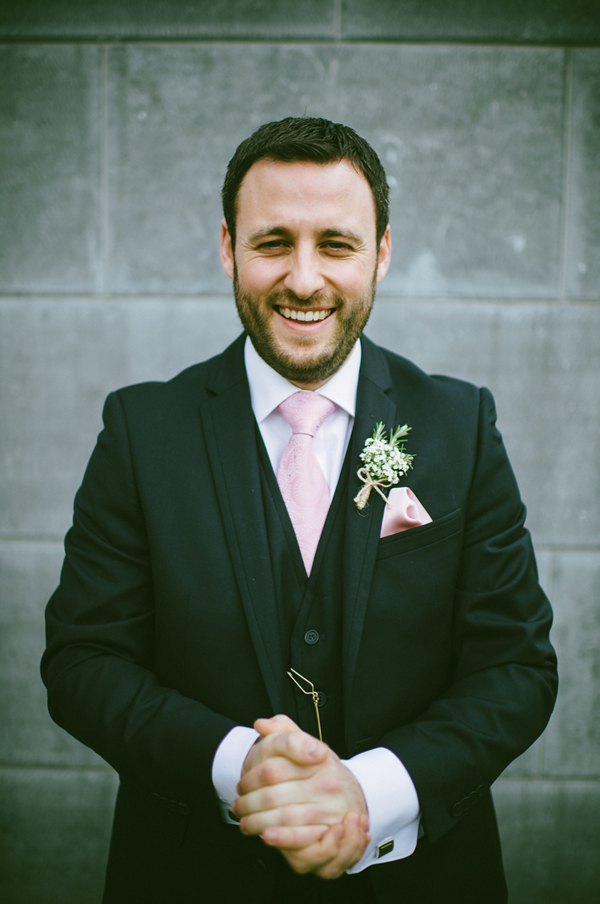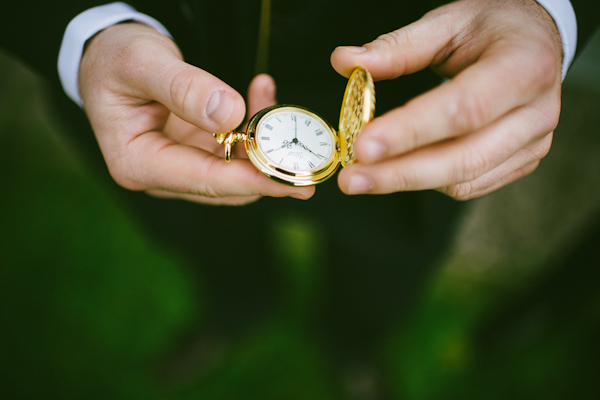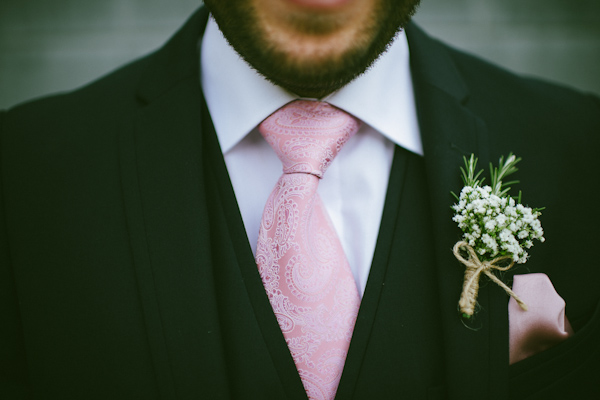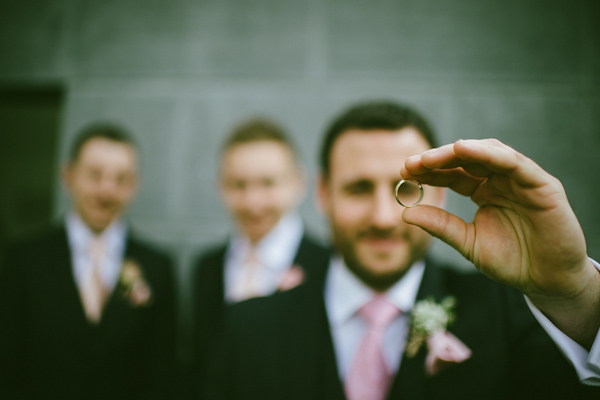 The Goals: We were totally overwhelmed when we got engaged. There was so much to do and so many opinions about how to do it. But the one thing we did know was that we wanted to get married in Castlegregory – as that was where it all began when we were teenagers and it has a very special place in our hearts.
So when we first began to look at a venue we looked at a few close to Castlegregory and chose a lovely hotel that could hold 250+ guests and had a huge dining room. But a few months after booking it, Mike and I were chatting about what the both of us wanted and realised we were planning the wedding everyone else wanted and not 'our special day'. We didn't want to lose focus of what the day was about. So we went back to the drawing board. We realised that our priorities were us and our special day.
We looked around for a small and intimate venue and found Ballintaggart House. We loved the friendly, homely vibe as well as the relaxed and charming staff. It was different to all the other venues we'd looked at and was more 'us'. It was perfect for the relaxed, family wedding that we both wanted. So as a couple that was our main priority.
Also we wished to include our family and friends in the day as much as possible as we have such a talented bunch of people around us! And each and everyone of them was brilliant. My sisters supplied all of the sweets for the never ending sweet table. My brilliant mum spent endless hours making candles in tea-cups as well as sewing lace onto jars! My brother chose the suits and styled the boys! My aunts made the fruit cake and my friend's sister made the most beautiful chocolate biscuit cake, cupcakes and cake pops….mmm! Another friend created the beautiful thumbprint tree. My cousin and her wonderful friend did an amazing job with the flowers and also setting up of the gorgeous tables, they even had to drill holes in shells and saw pencils in half (for my message in a bottles)!! As well as this Mike's whole family entertained and uplifted the church with their fabulous music. So as you can see we had great help, support and talent which helped give the day such as personal and relaxed touch! But more than anything it made the 9th of March the best day of our lives.
Finally, our photographs were very important to us. We wanted to capture all the special moments of our wedding day and Eric Savo did such an amazing job. Myself and Mike met a few photographers but Eric stood out. We felt very at ease with him and knew that he would add to the atmosphere on the day and make us feel comfortable and relaxed in front of the camera. He also has a great eye and ideas for photos and I couldn't be happier with the outcome! We have amazing photographs that help us relive our fairy tale day. Thanks Eric!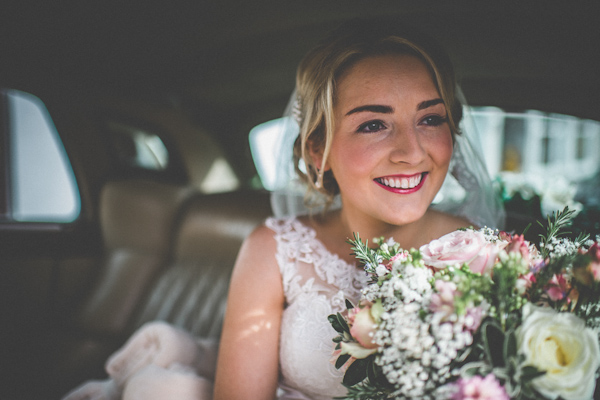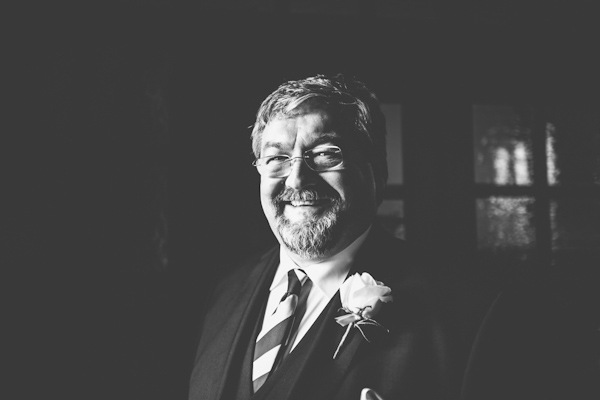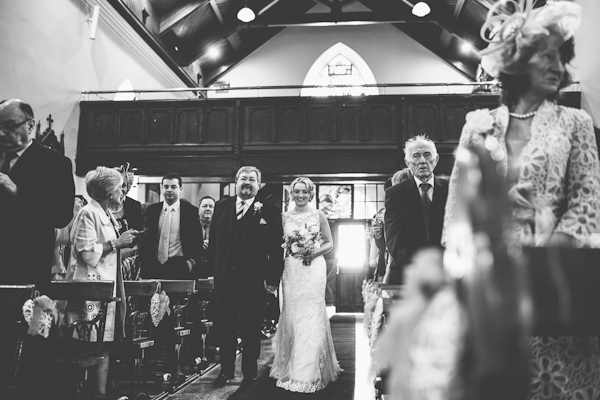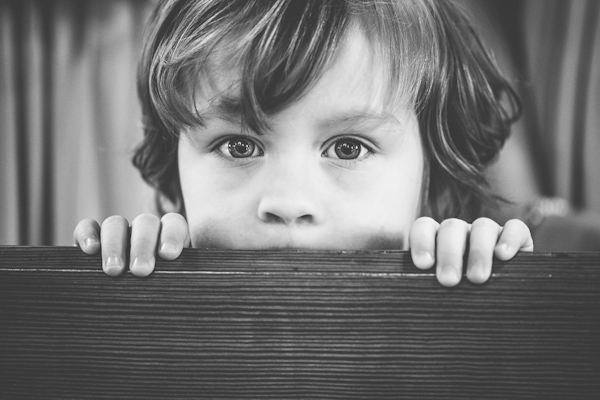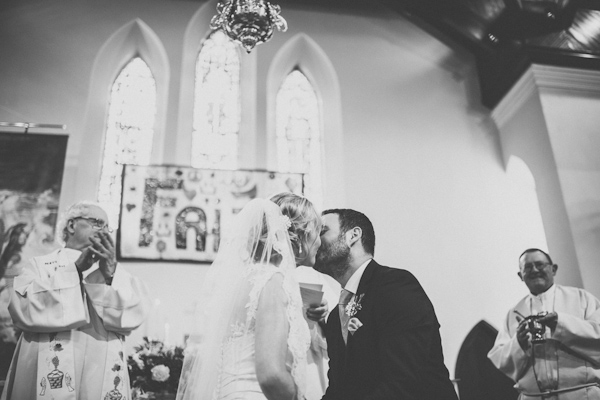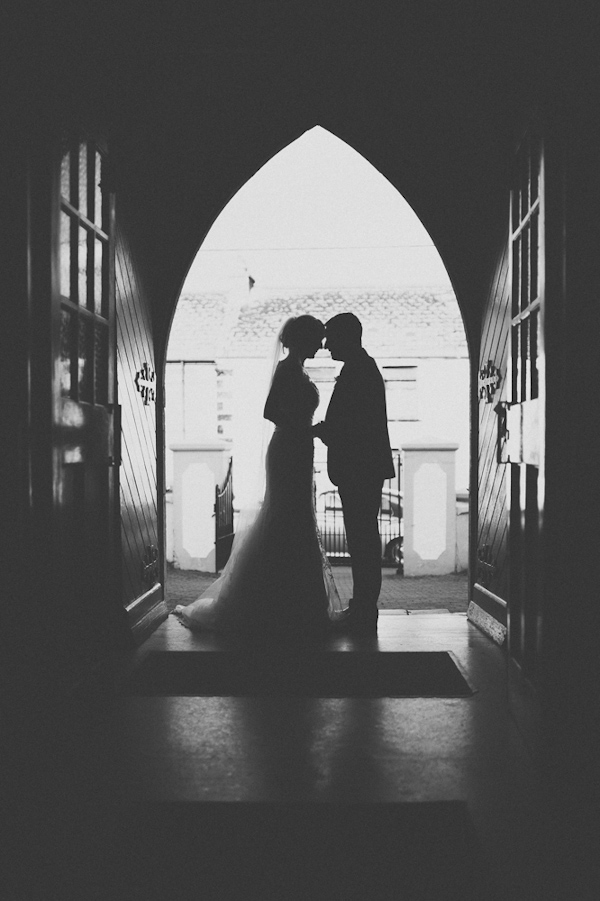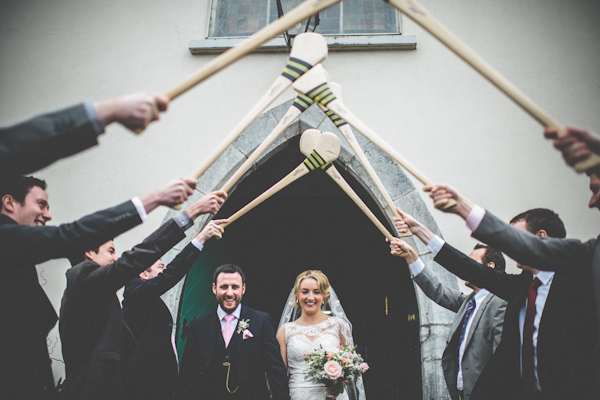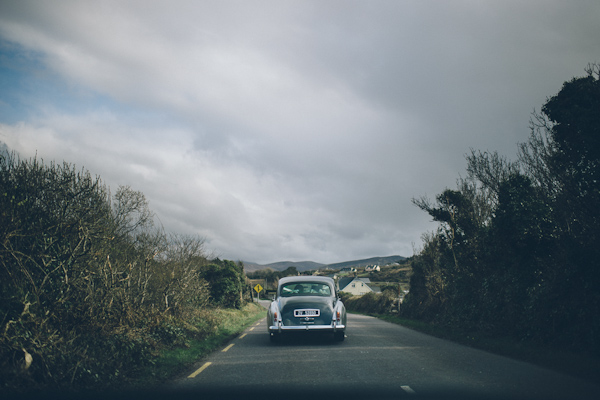 The Design: The theme was probably a mis-match of things I liked perhaps 'Shabby Chic' combined with a 'Romantic Beach' theme. Colours were pastel and inspired from the beach with soft pinks, whites and golds. Because our journey together started at the sea-side, the beach and all things Castlegregory(where we first met) were our main inspiration and definitely had to make an appearance on our big day! So from the table decor to the bouquets to the pictures on the beach there were constant undertones of the beach throughout our day!
Also I made sure candles played a big role in the decor at the venue, creating quite the romantic ambiance. I have a slight obsession with candles so I had tons and tons of candles all over Ballintaggart House, they were put in lanterns, in tea-cups and jars. They were hanging high up and low down, they were on tables, in bathrooms, in the marquee…you name it they were there!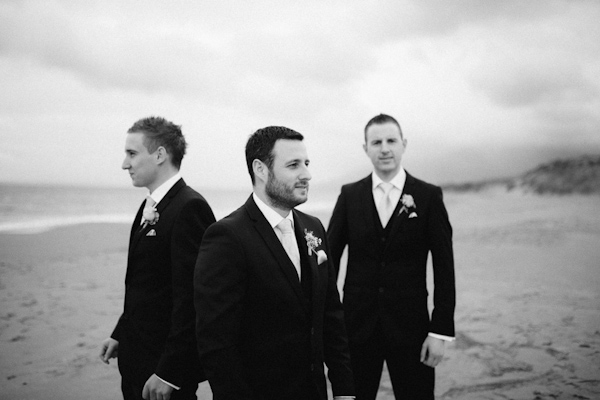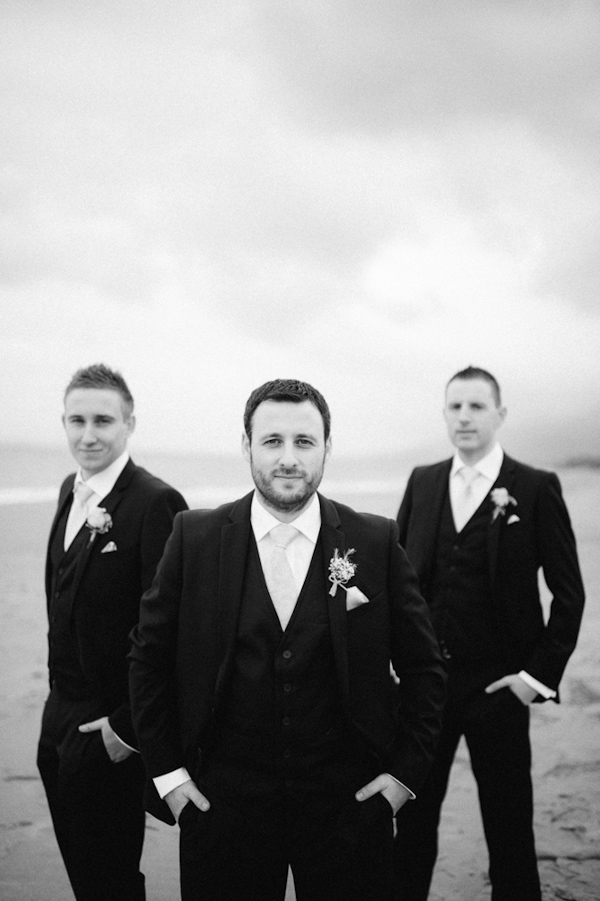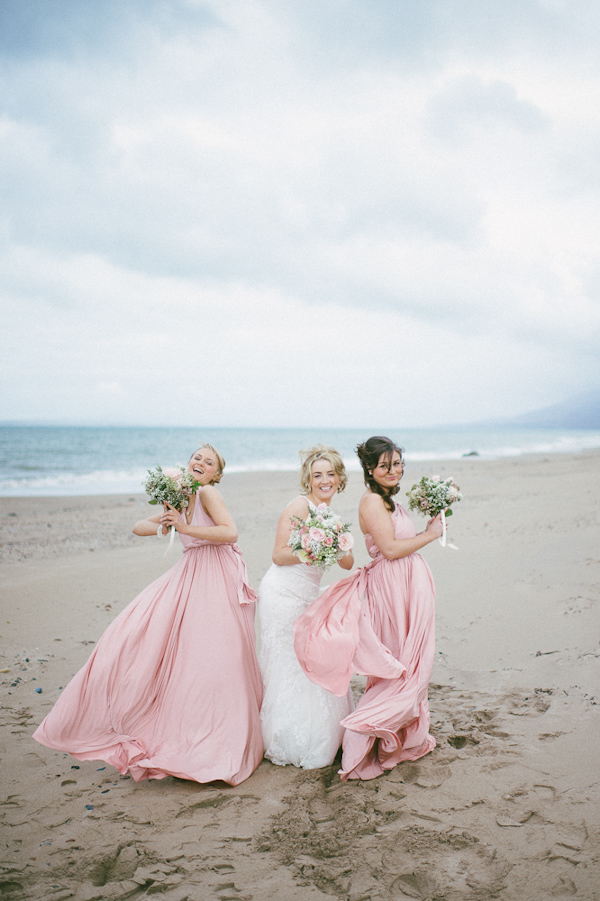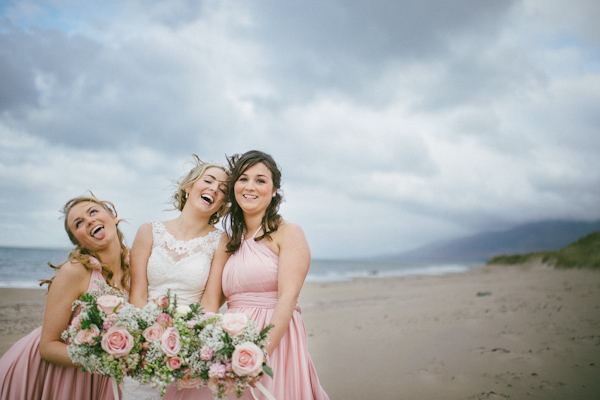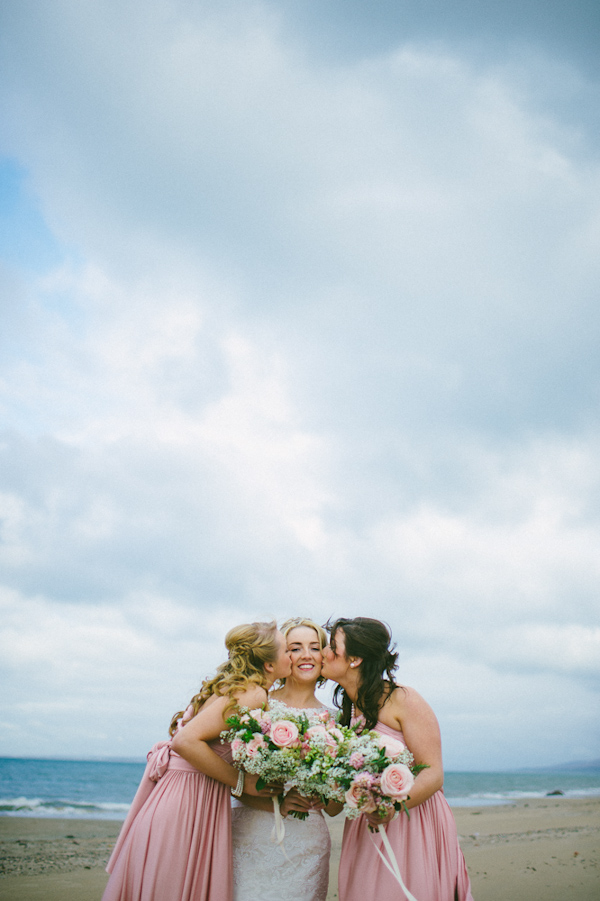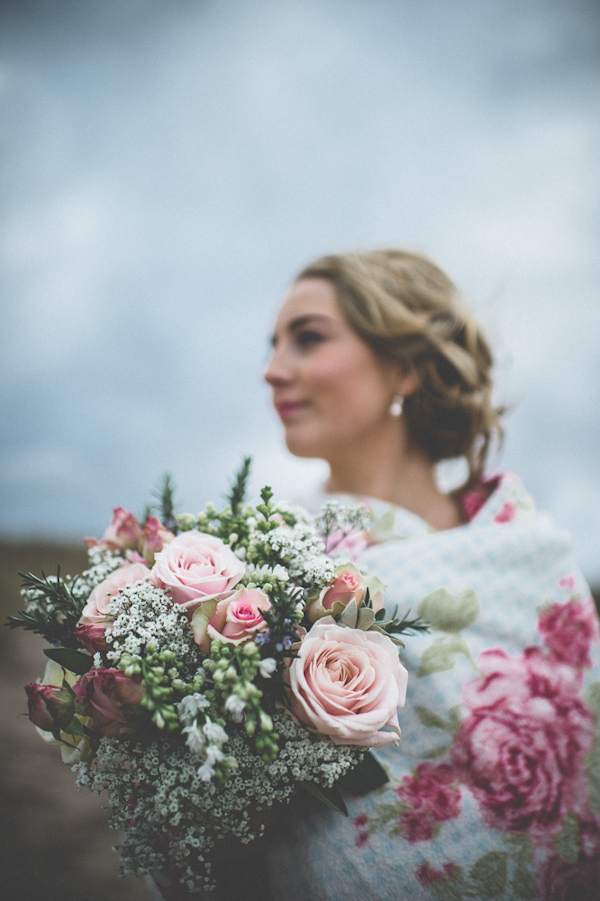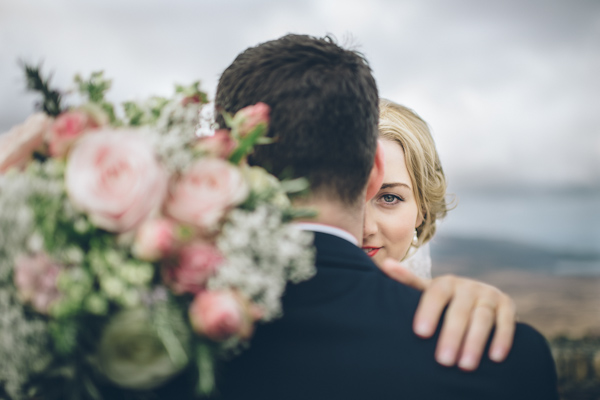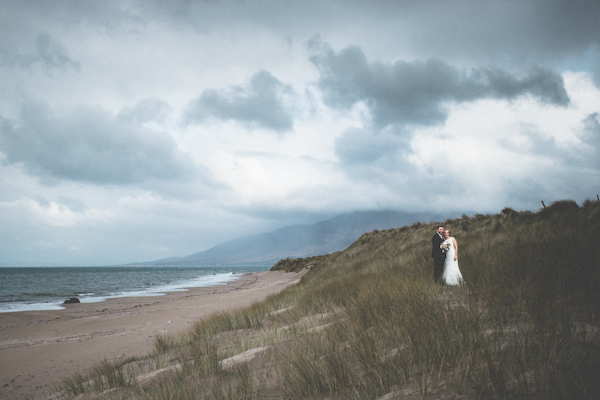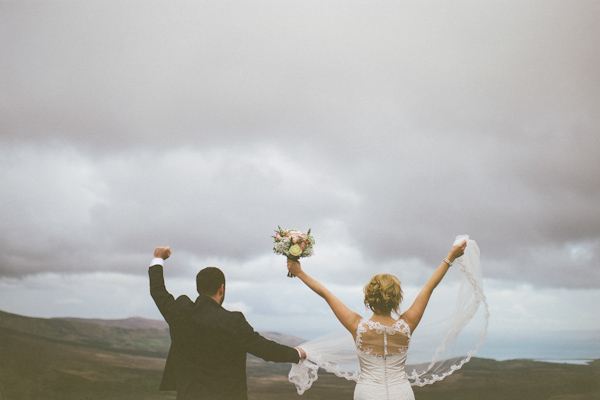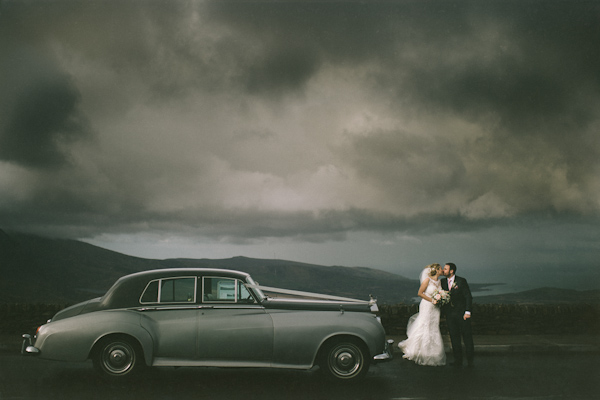 The Look: To be honest I wasnt one of those girls who had planned her wedding since she was a child. So when I got engaged I was so bombarded with ideas for the wedding that I didn't know what I wanted or where to start. I had a browse through magazines and on the internet. For me the most helpful tool in choosing theme, colour scheme, fashion and beauty look was Pinterest! As I created 'boards' I saw ideas coming together. I definitely became addicted! But it helped me see what I liked.
I love lace wedding dresses, I think they are timeless and elegant so when I went shopping I was looking for a lace wedding dress to suit my figure. When I saw this Justin Alexander dress I knew it was the 'one'! I loved the delicate back, the lace and the satin belt around the waist. And the veil with lace trimming just brought it all together. For my hair I wanted something that would suit the dress and the theme of the day. I knew I wanted loose curls but Tricia worked her magic and it came together beautifully. My makeup, was soft and natural and thats exactly what I wanted! Kathryn did a wonderful job and I love the look as its beautiful and timeless.
My bridesmaids wore Eliza & Ethan multi-wrap dresses. I went for this style of dress as they were versatile, comfortable and suit every figure. We chose the dusty pink colour to go with the wedding theme! And we topped it off with pearl accessories. My little sisters looked so beautiful on the day.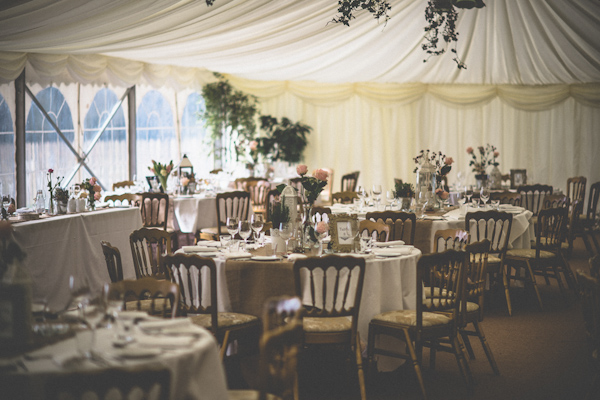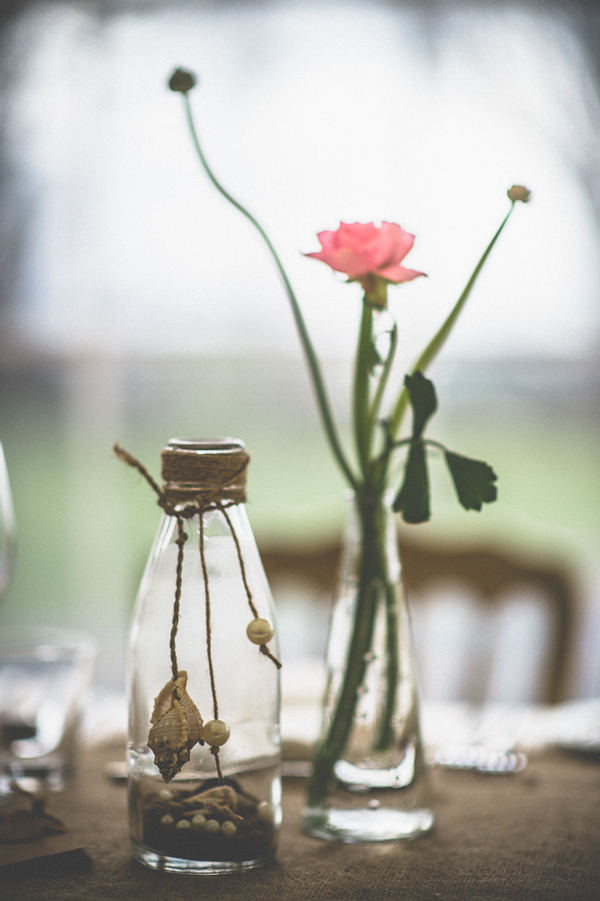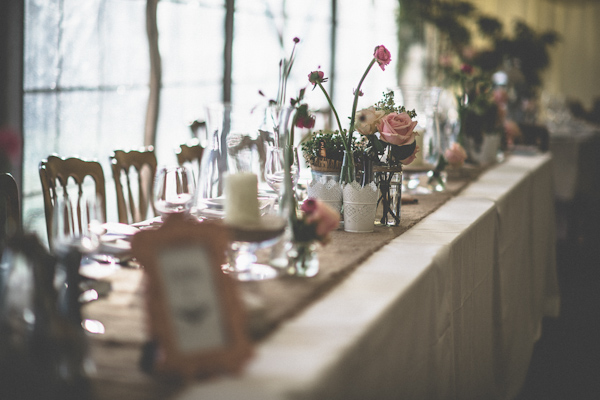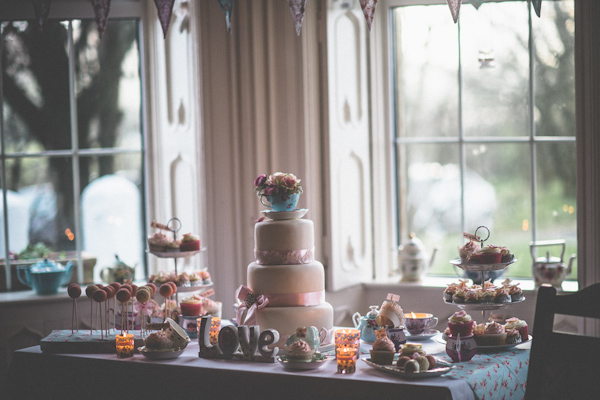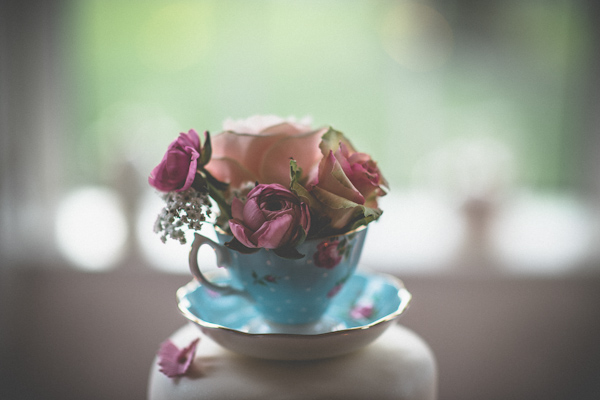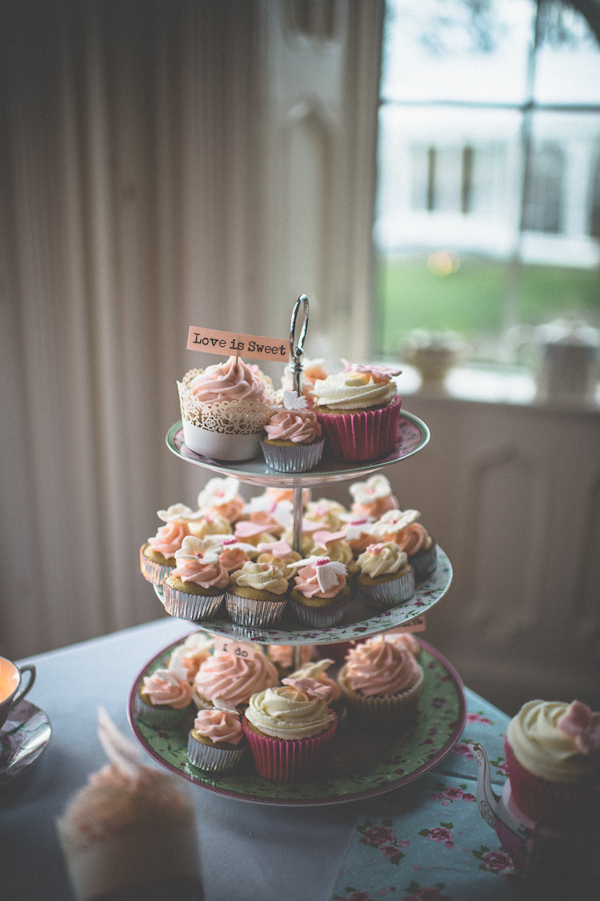 The Moments: The whole day was magical. We have so many special memories but I suppose the most memorable moment was walking up the aisle hand in hand with my dad and meeting my husband to be, my partner in crime. It's what the whole day was about, the beginning of our lives together, so I guess that's my favourite!
Mike, on the other hand, knew exactly what his favorite moment was! When I asked him he just said 'the part in the car after the photos, when we had some me and you time'.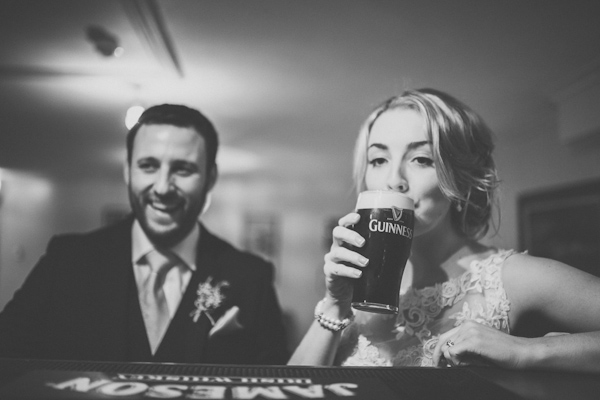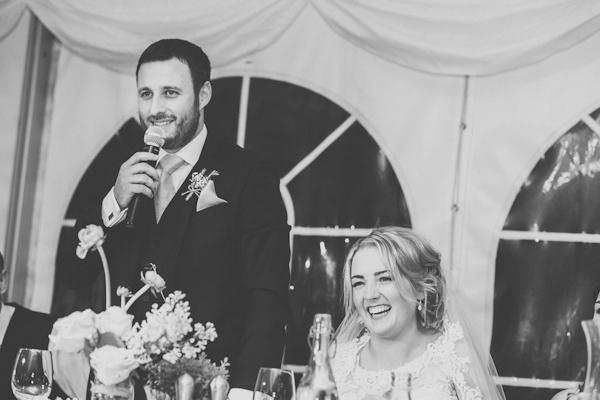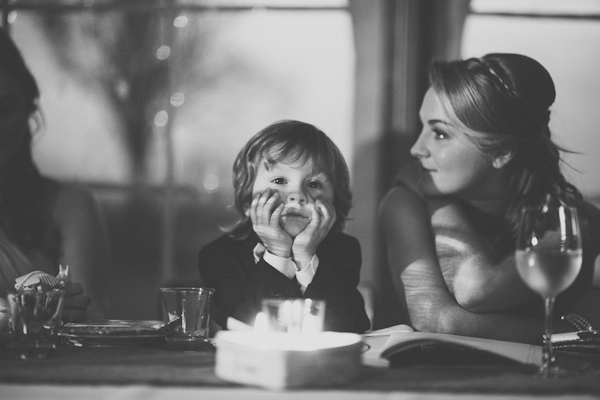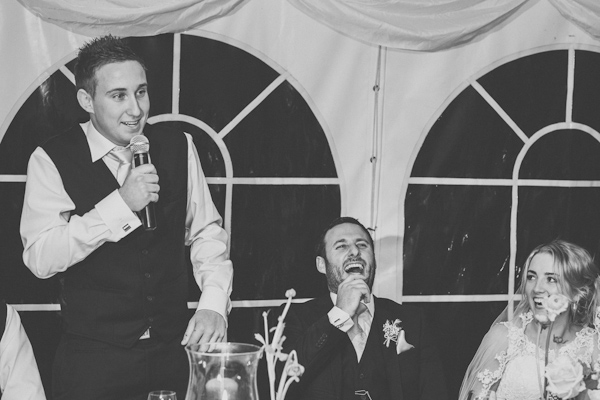 The Advice: Plan the wedding YOU both want! You can get too caught up and bothered about what other people think. But remember it's your day so DO listen to others and their advice but at the end of the day it's YOUR wedding so chose everything that YOU want! And when the day arrives enjoy every minute for what it is. Don't fast forward, live in the moment and soak it all up!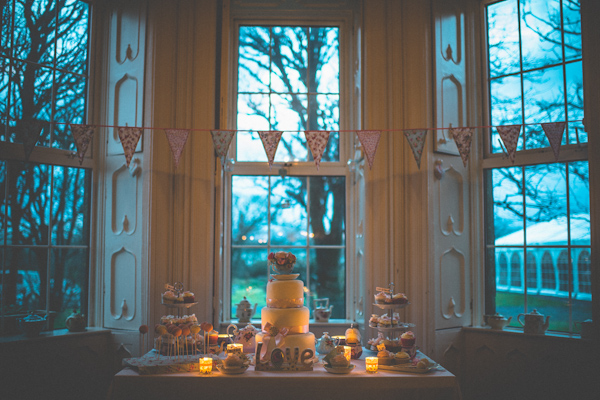 The Wedding Team:
Photographer: Savo Photography
Ceremony Venue: St. Mary's Church Castlegregory
Reception Venue: Ballintaggart House
Videographer/Film Maker: Kevin Daly
Officiant: Father Frank O Dea
Invitation Designer: Lantz
Florist: Anne Marie O'leary
Cake: Yvonne Morrisey
Wedding Dress: Justin Alexander
Bridal Accessories: Jules
Bridal Shoes: Debenhams
Bridesmaids' Apparel & Accessories: Eliza & Ethan via Peaches Boutique
Groom & Groomsmen's Apparel & Accessories: Scanlan's Menswear
Hair Stylist: Tricia O Sullivan
Makeup Artist: Kathryn O'neill
Ceremony Music: Ceol Eile
Reception Live Music & DJ: Hot Fuss
Transportation: Bentley Wedding Hire
Thank you Lisa and Michael for sharing your day with us!
Looking for more weddings in Ireland? Check out this vintage garden wedding in Castlelyons, Ireland!