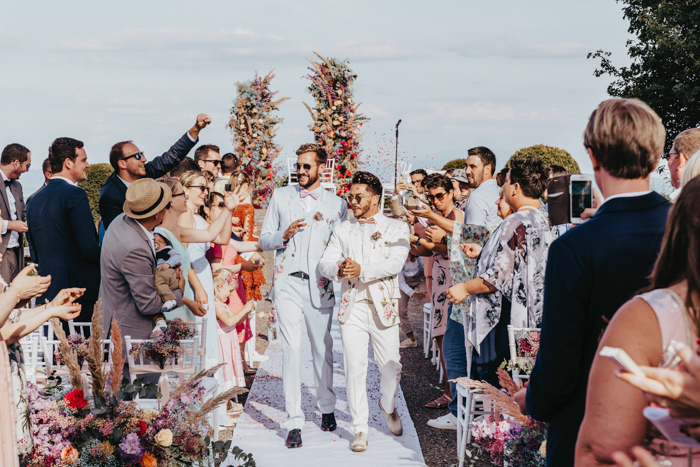 We are positively smitten with Florian and Gustavo's blush and baby blue Zurich wedding at Uto Kulm Hotel! This dynamic duo knew how to do fashion with their hand-painted suits that oh-so-perfectly matched the wedding decor and incredible works of flower art Grünraum created for their day. We love how Florian and Gustavo kept their guests as a priority while planning their wedding, making sure that their special Saturday was a day filled with happiness and enjoyed by everyone who was there. Aside from the sentimental moments and sweet touches, Marie Alsleben Wedding Planning & Design absolutely nailed the styling of this day. We simply can't get over the vibrance and beauty of it all! If you've been looking for unique, fun, and joyful wedding inspiration, look no further than these stunning images by Evren Türker.
The Couple:
Florian & Gustavo
The Wedding:
Uto Kulm Hotel, Zurich, Switzerland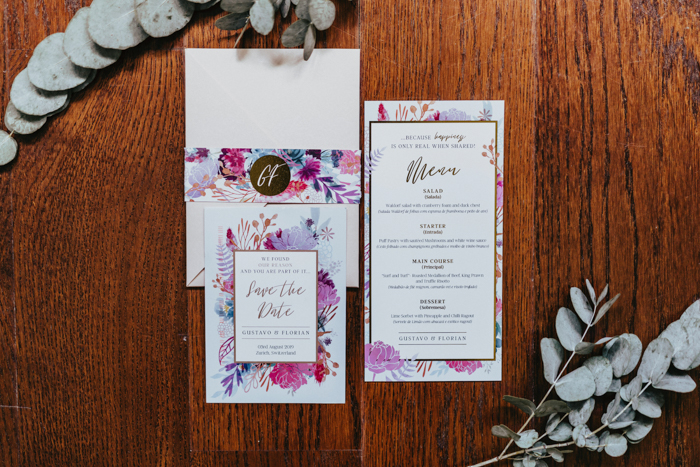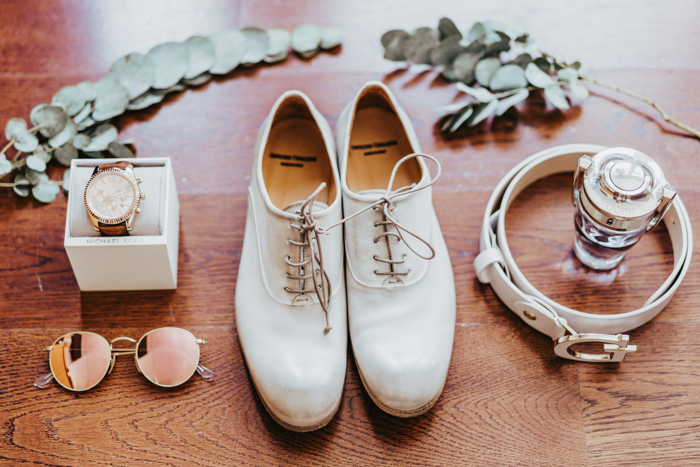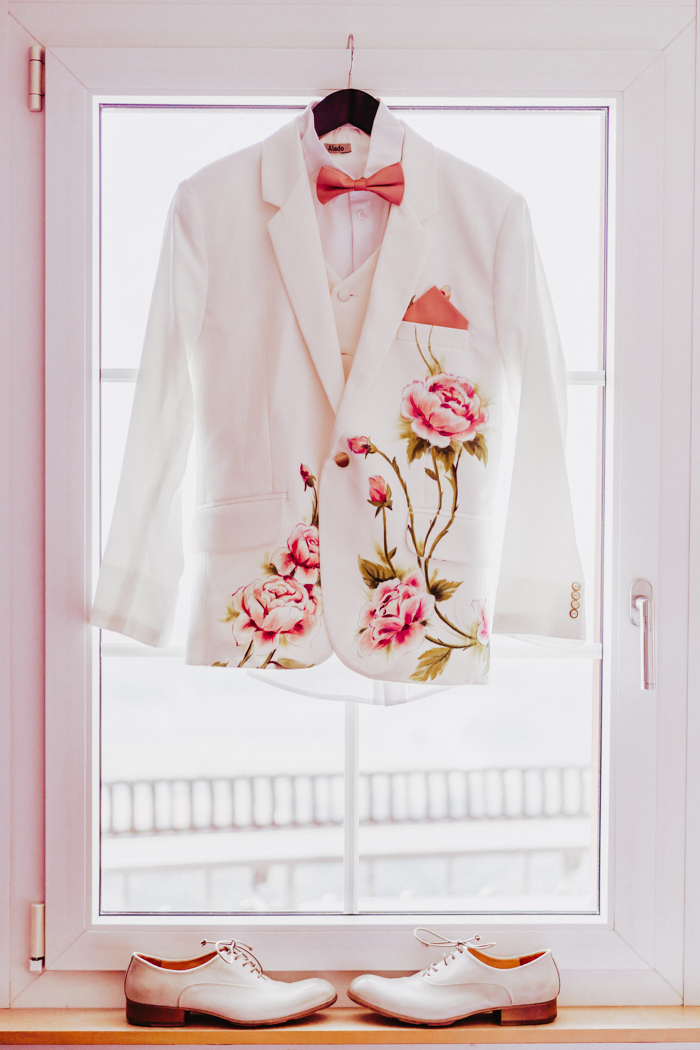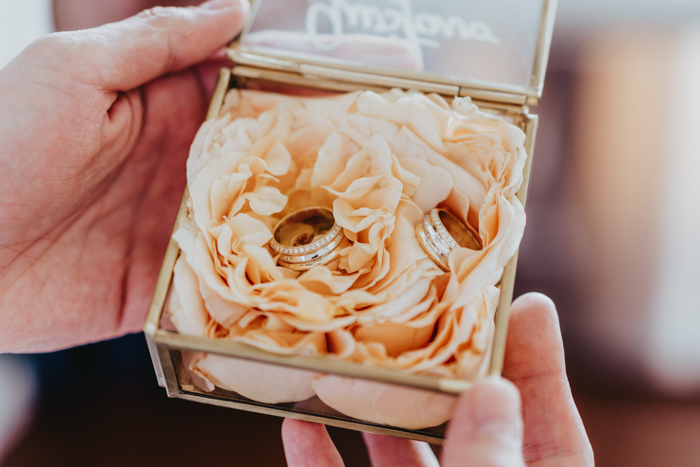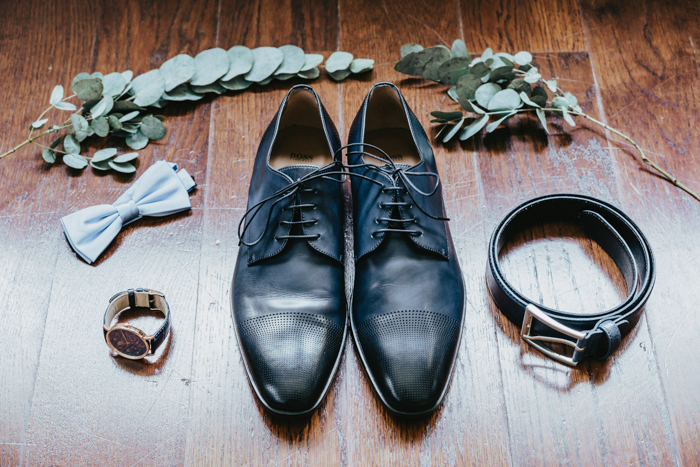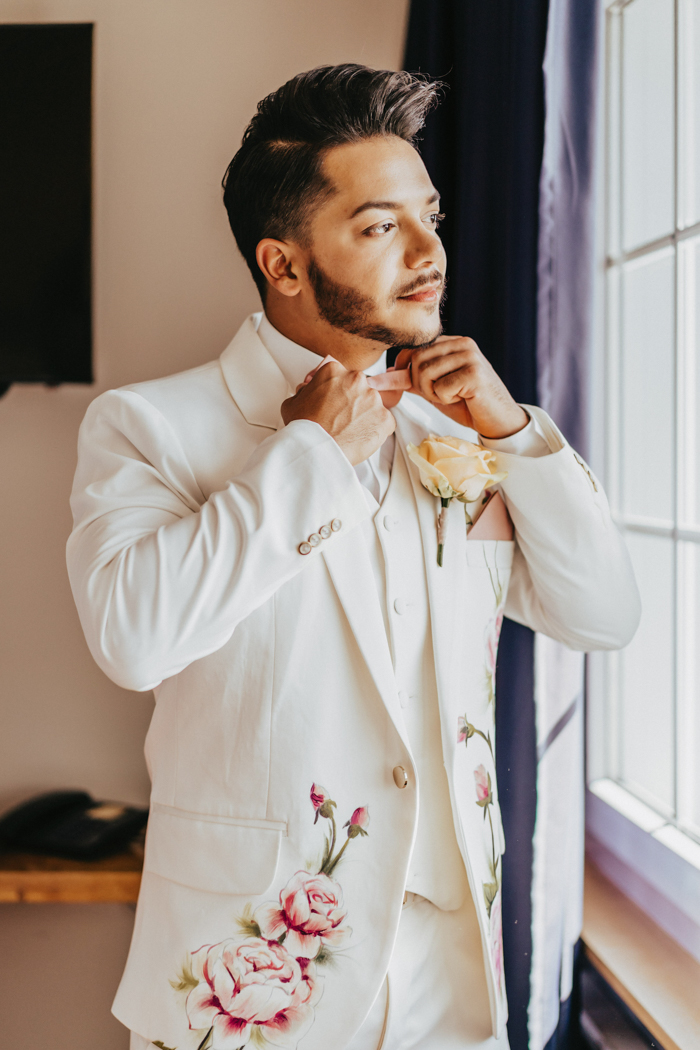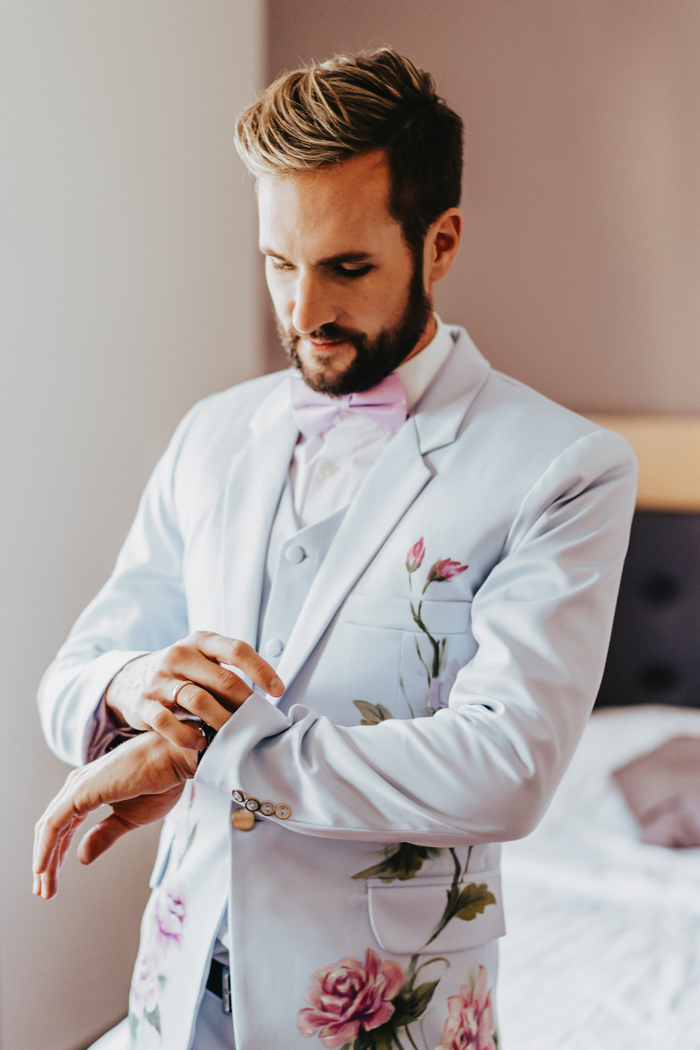 We wanted something out of the standard, something which had our personality and where all the guests could feel our belief that "happiness is only real when shared." We created individual invitation cards where we included curiosities, dates, and facts about us. Continuing with the unique style of "us," we decided to avoid the basic male suit, but a rather more personalized one, which should match the colors, flowers, other decoration elements of the wedding day, as well as the surrounding elements of the venue and season. That's why we chose the top of Zurich as our venue, to also bring an excellent open air atmosphere to our guests, where they could enjoy the excellent view of our home.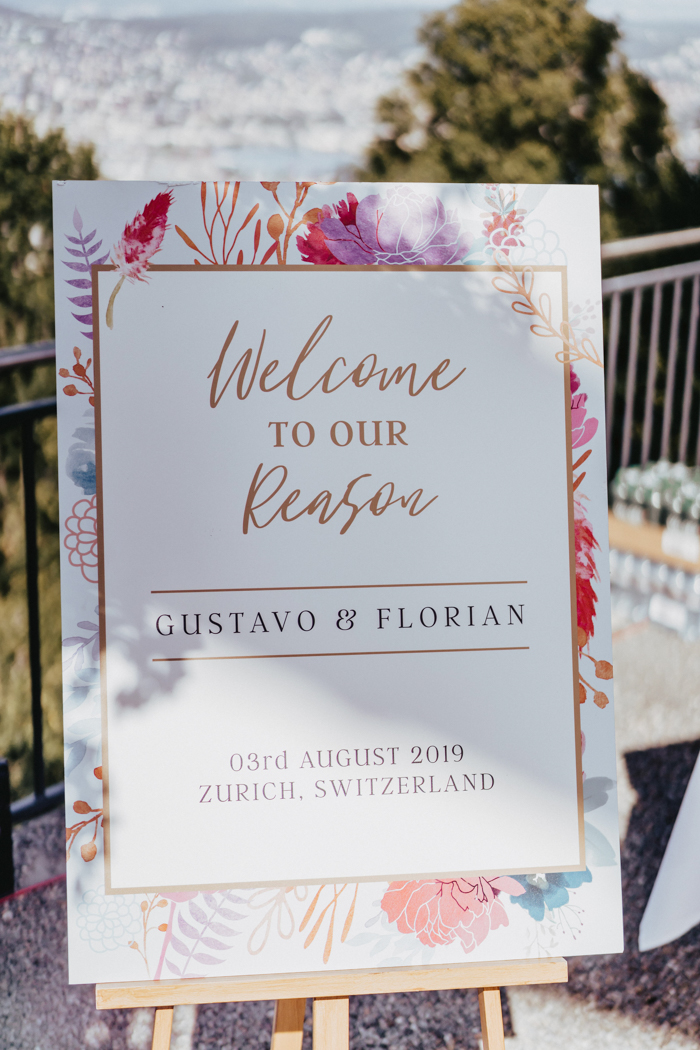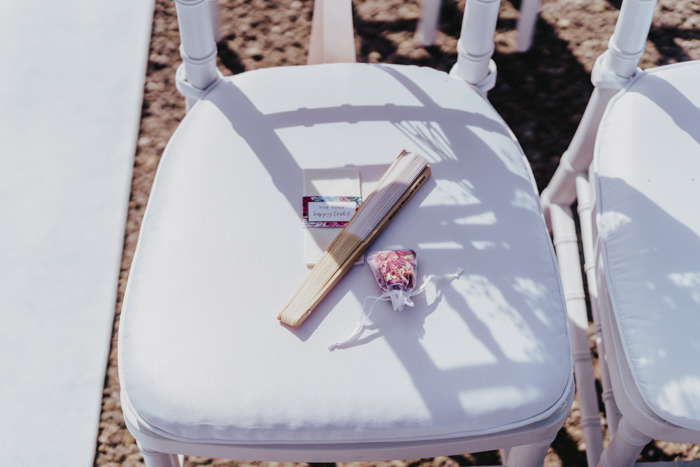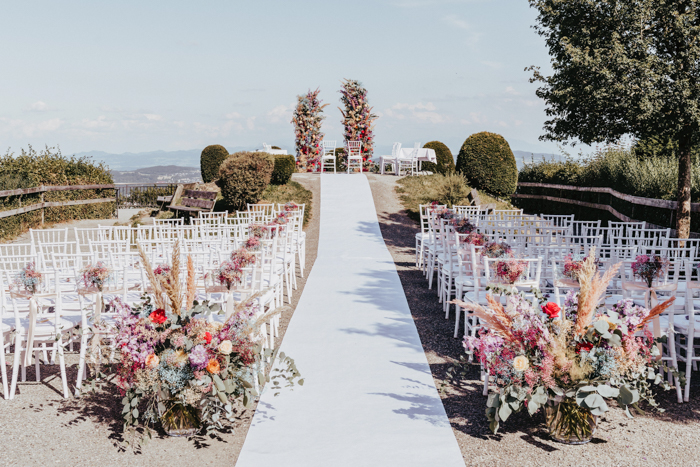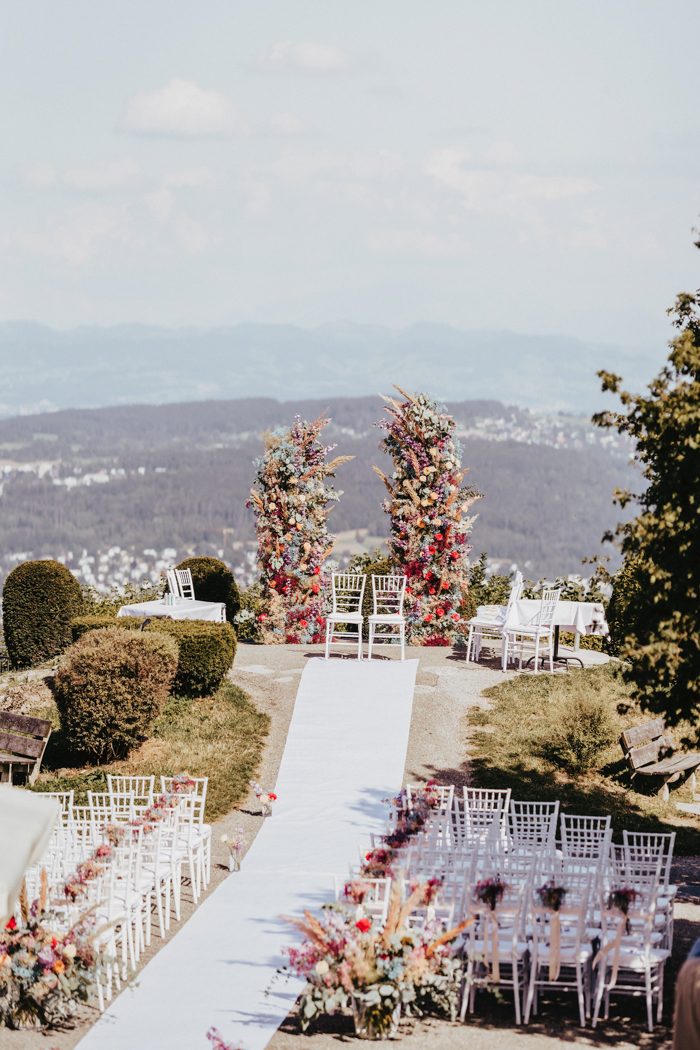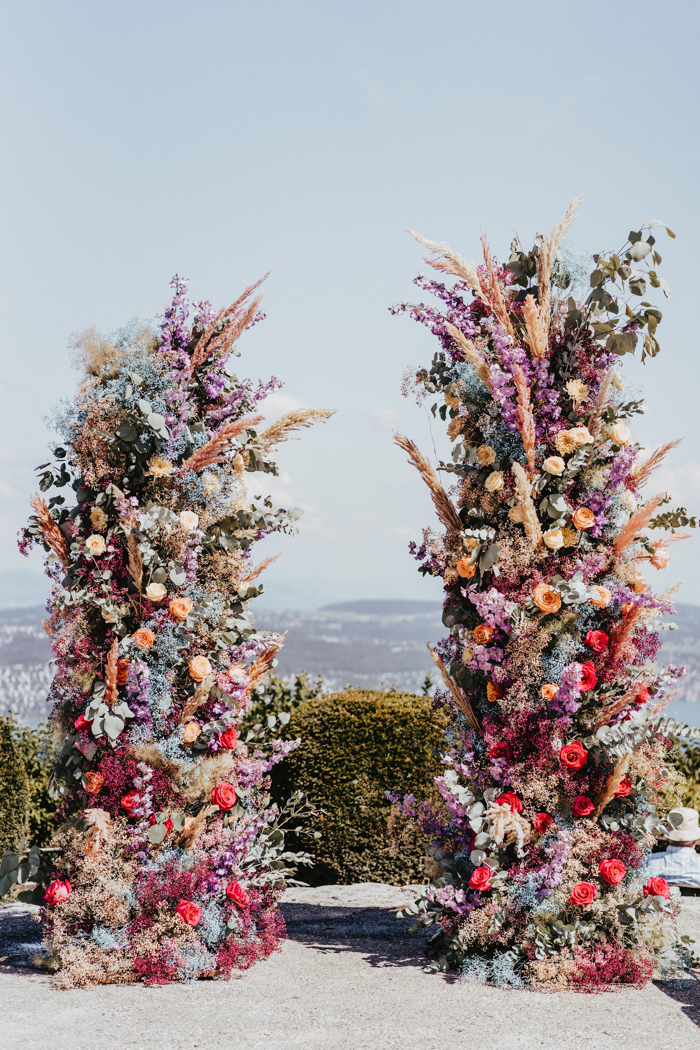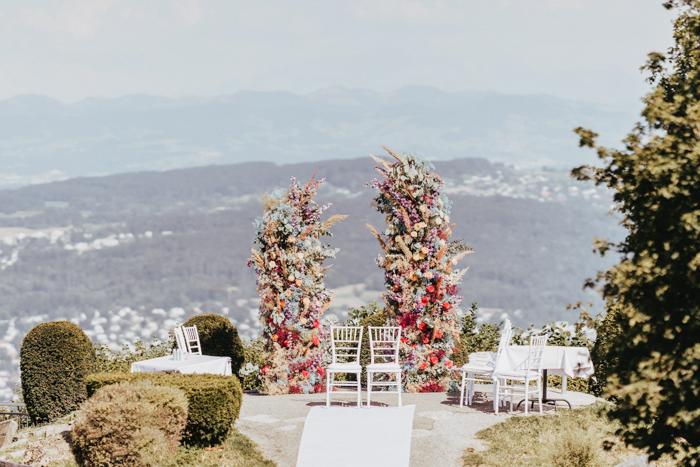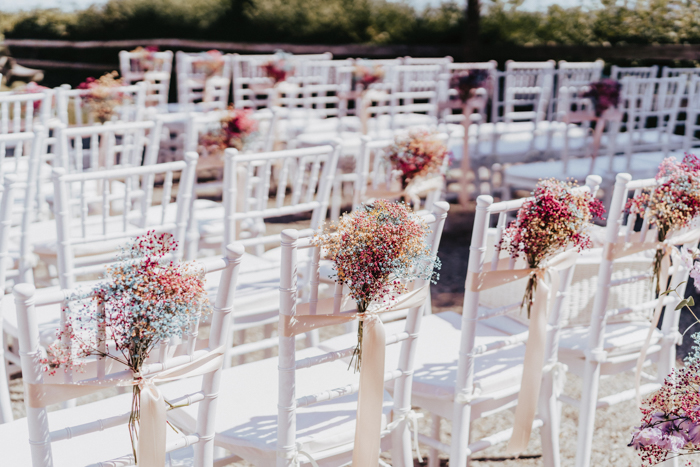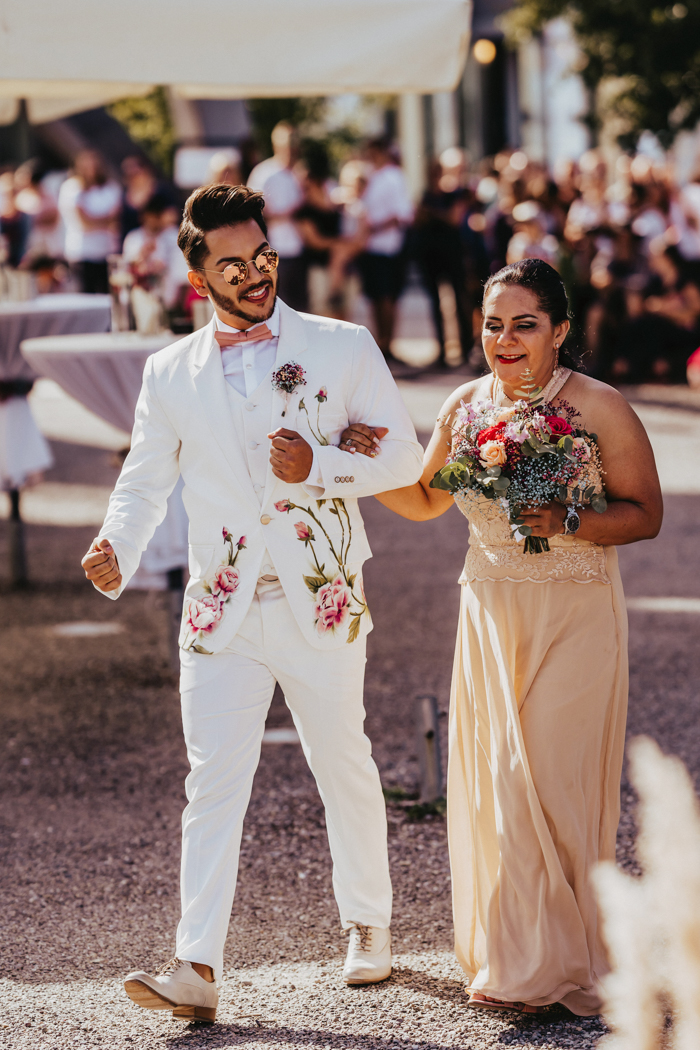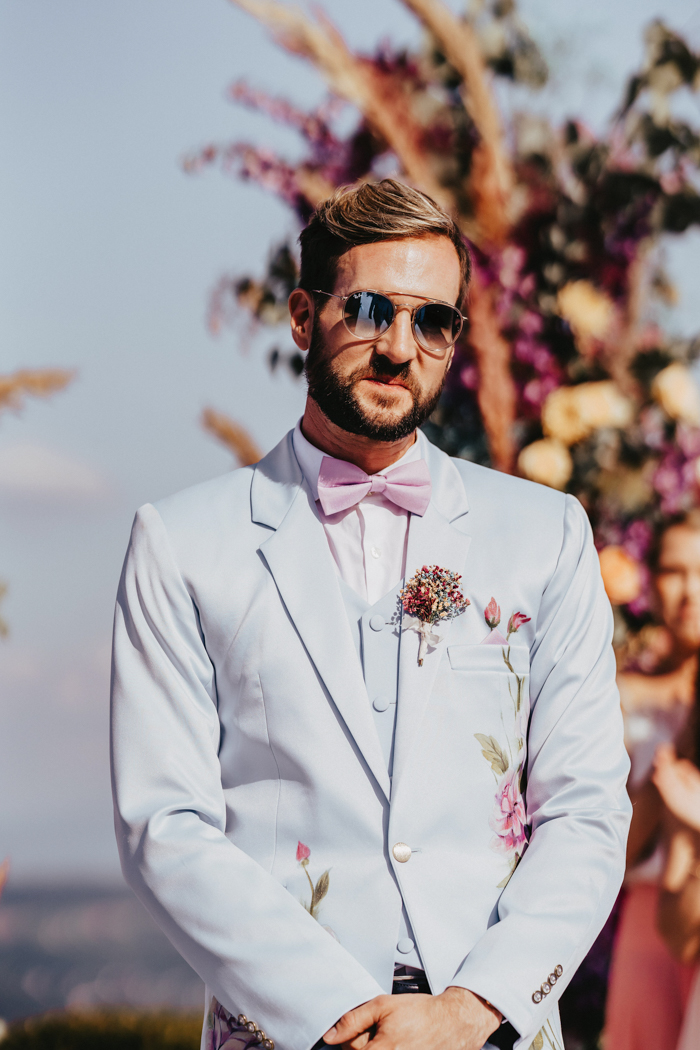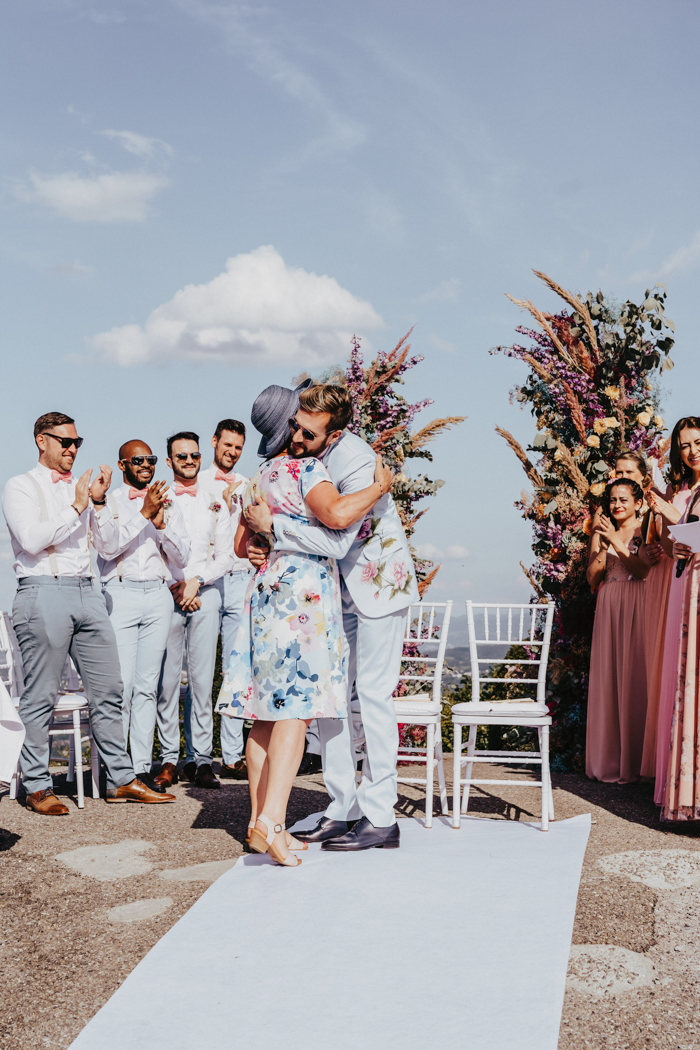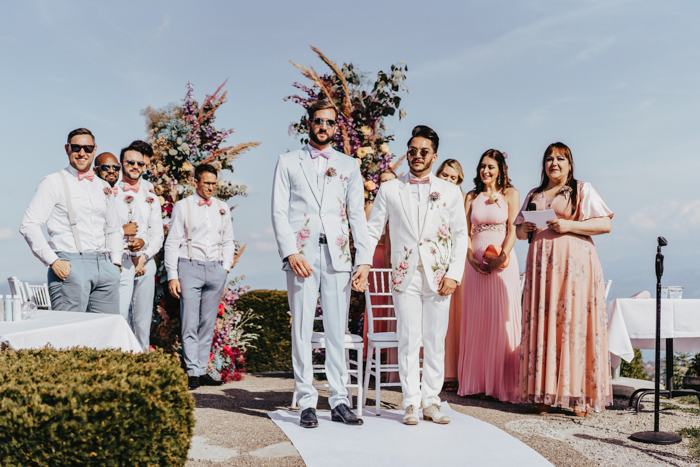 The format of the ceremony was also something we tried to innovate: we mixed music, speeches, a ritual and interaction from the guests who were there. In addition the officiant was one of our maid of honors, which gave the proper sentimental touch of the day.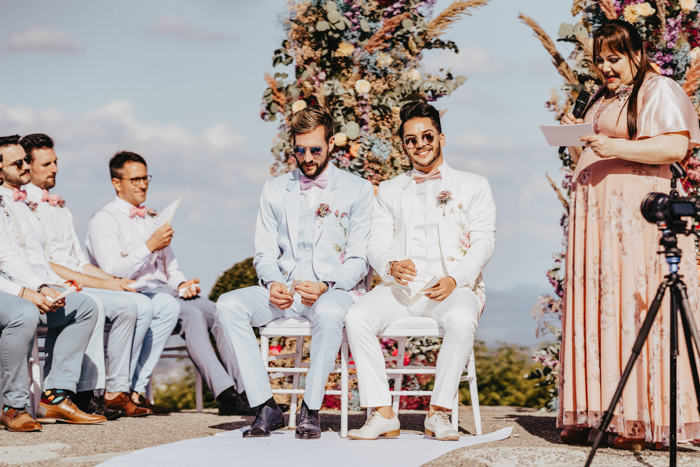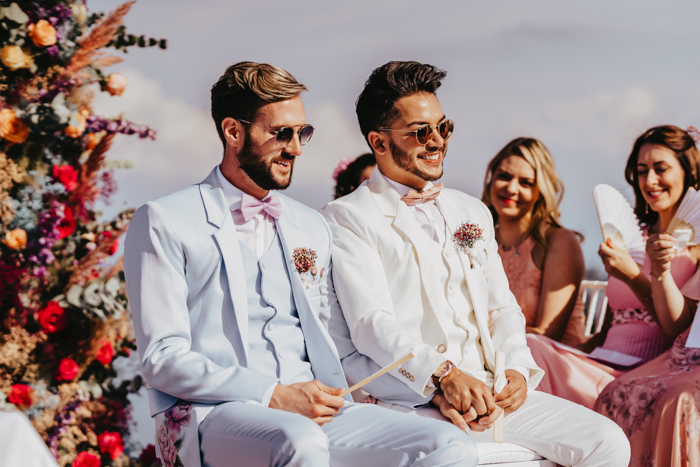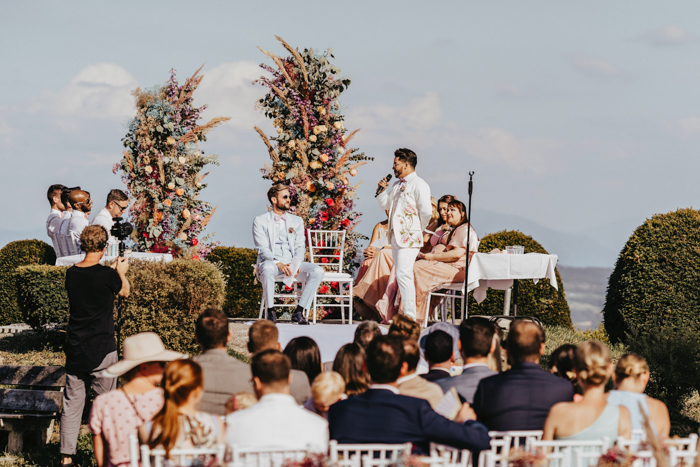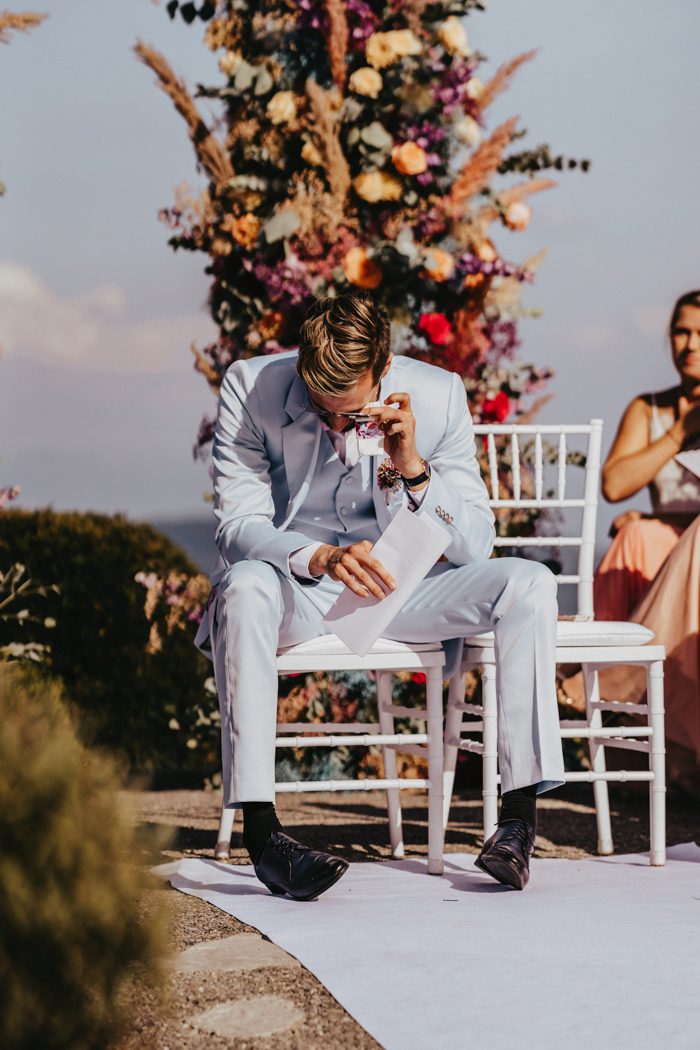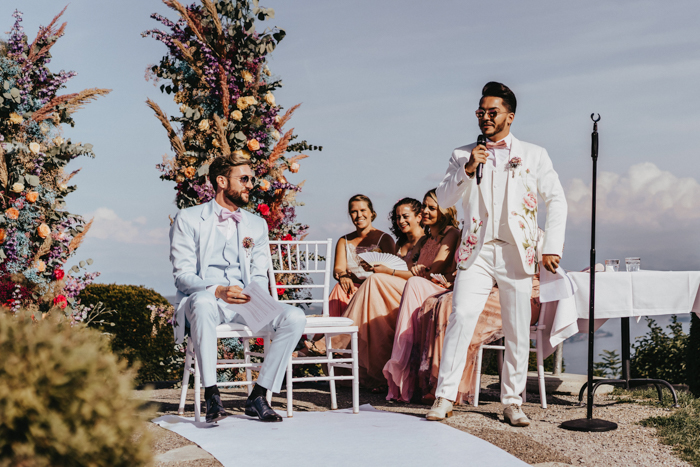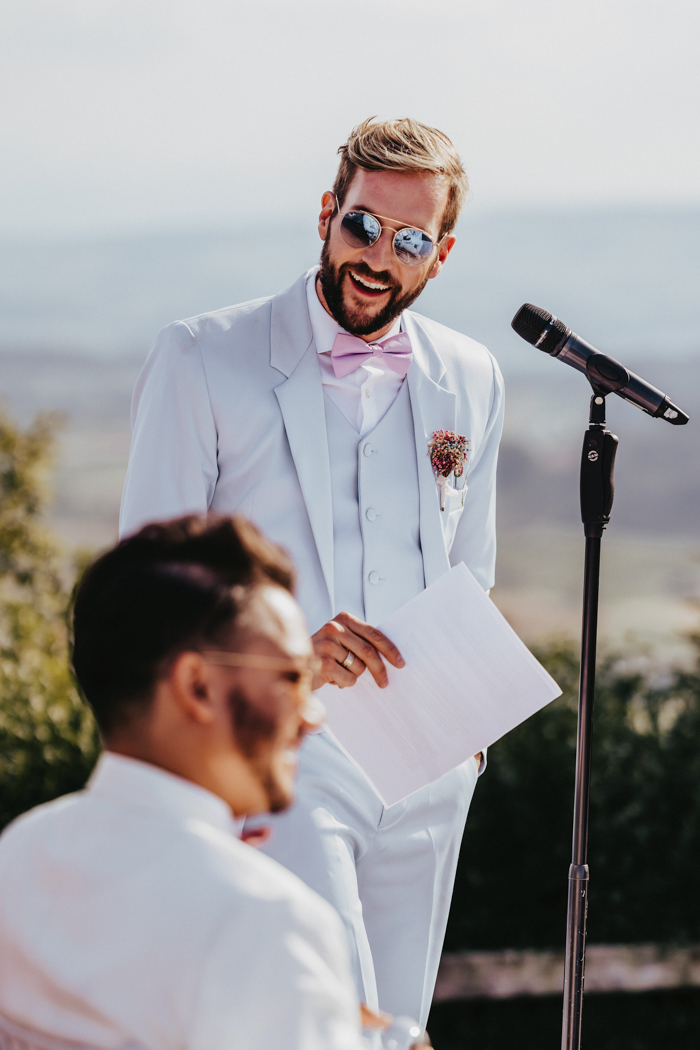 During all the planning, I always thought: "What do I want them to feel now?" "What is the most important message about our love?" "How can we involve them in some way – to know that everyone was part of our history? " Although many defend that a marriage is only for the couple, we have worked these last months under our belief that happiness is only real when shared. That is, if it is to be a happy day in our lives, it would be necessary for everyone to be there (not just as guests, but members of that moment).
Looking back at that sunny Saturday, all at the peak of a mountain at Uto Kulm Hotel, surrounded by an impeccable landscape of beautiful Switzerland, I see how happy we were to the point of looking like a DREAM.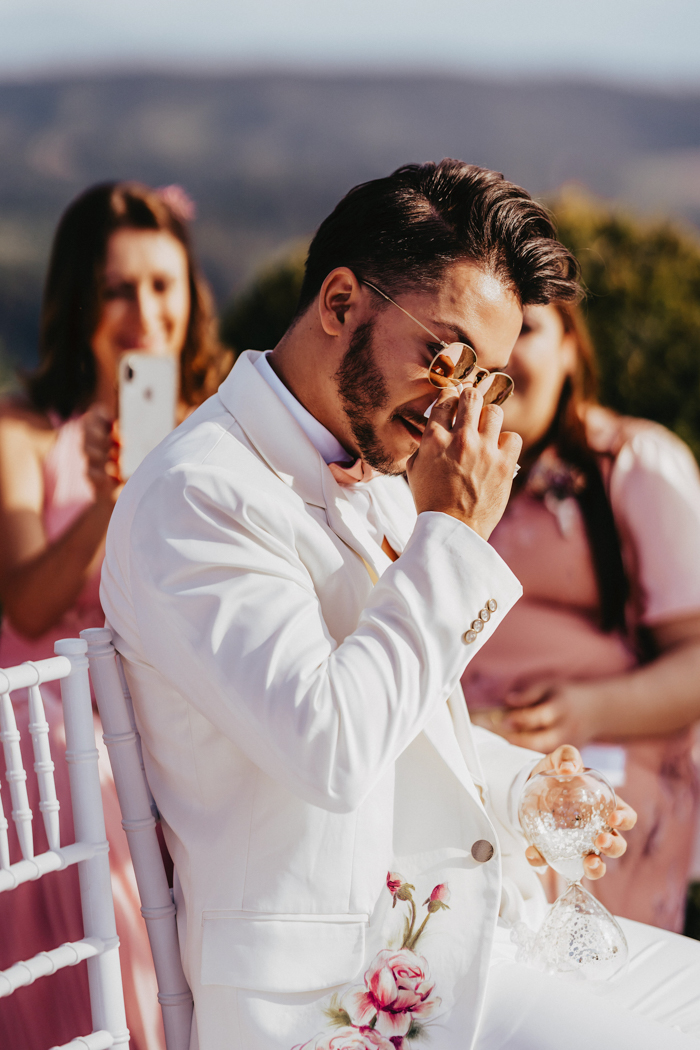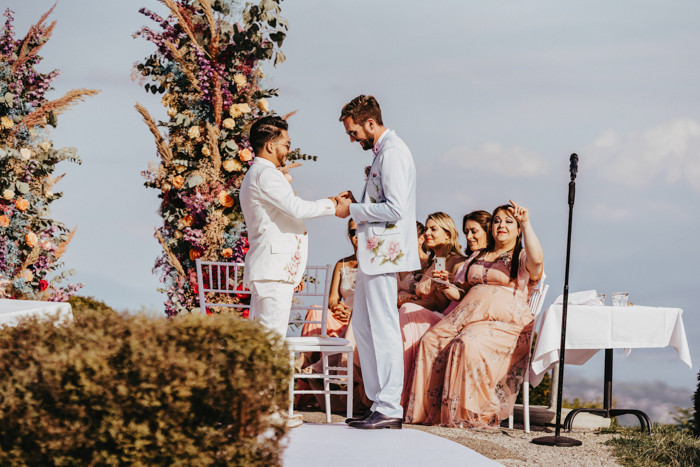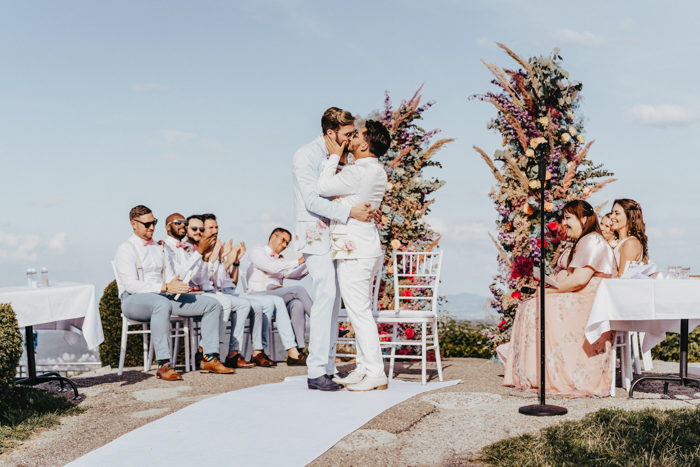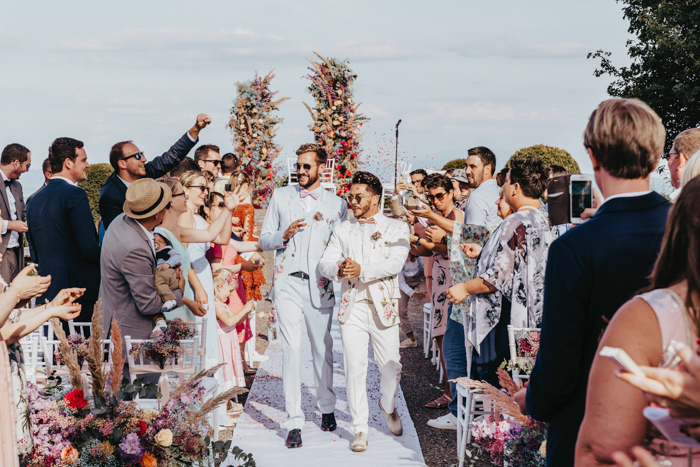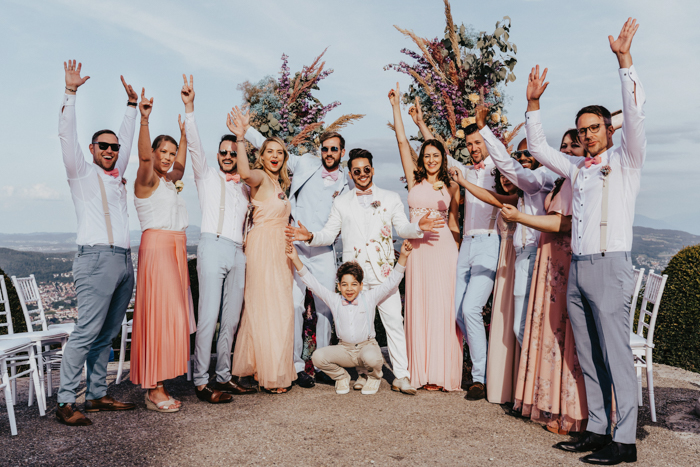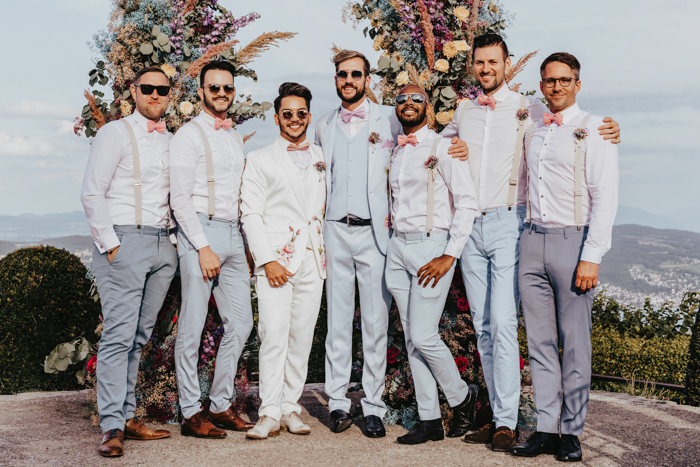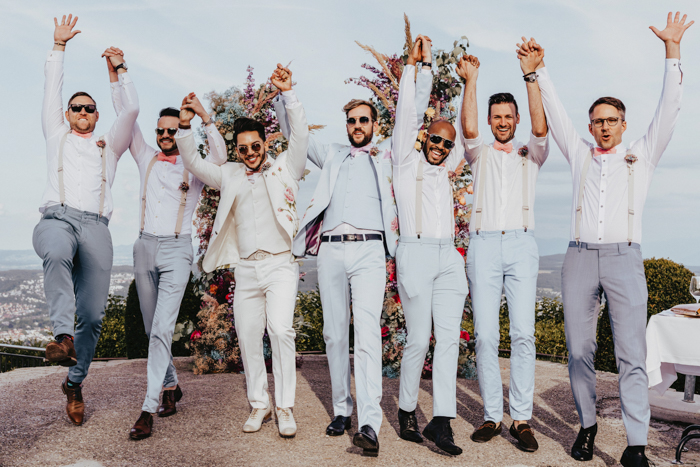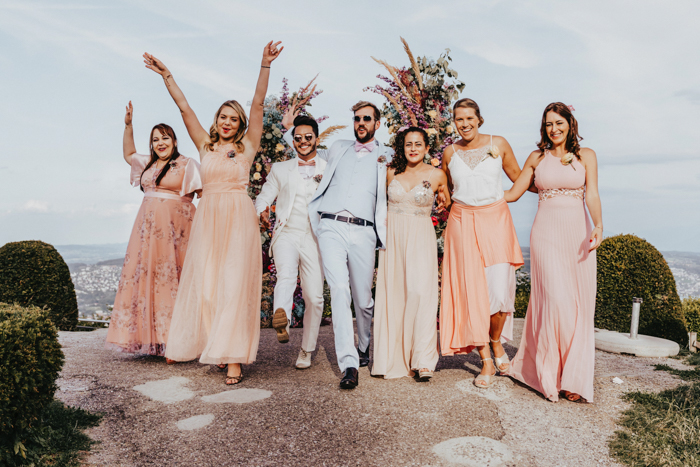 As for our clothing, we wanted to mix the layout of nature with the delicacy of a wedding, so we chose to have hand-painted flowers on our suits and vests. Requiring a well-regulated dress code is a bit complicated (especially when dealing with the culture here), so we only request light clothes, since the celebration would be during the day.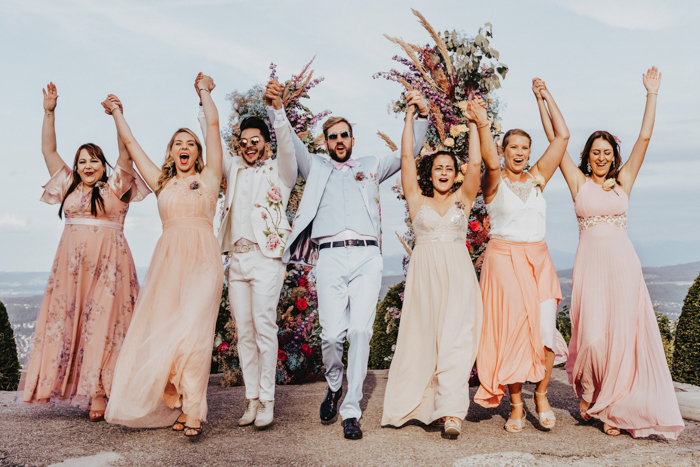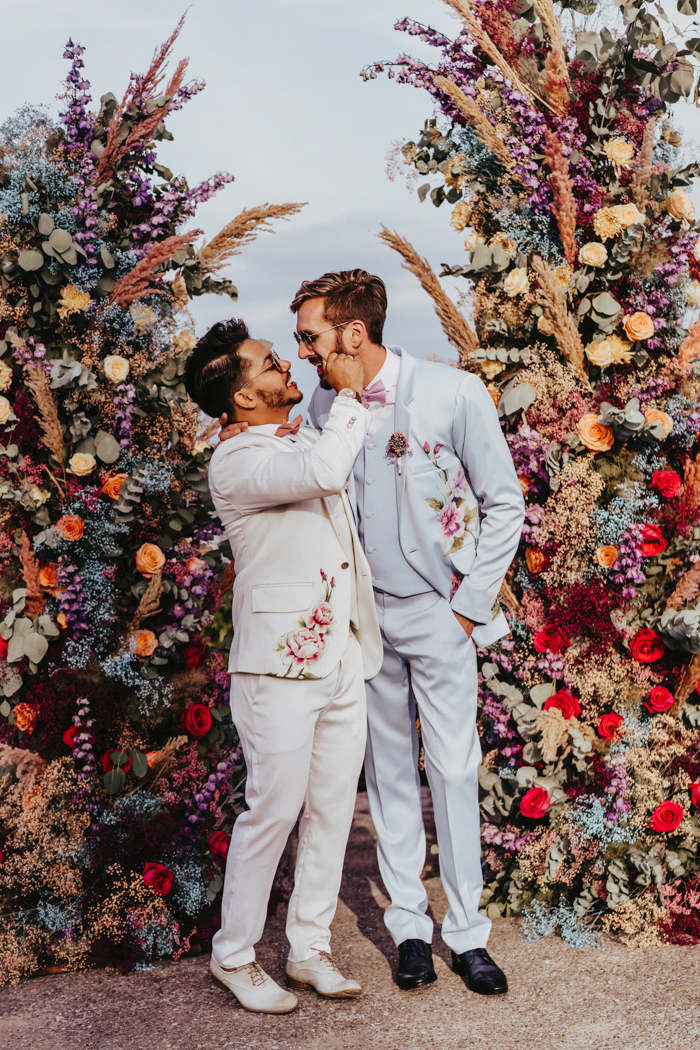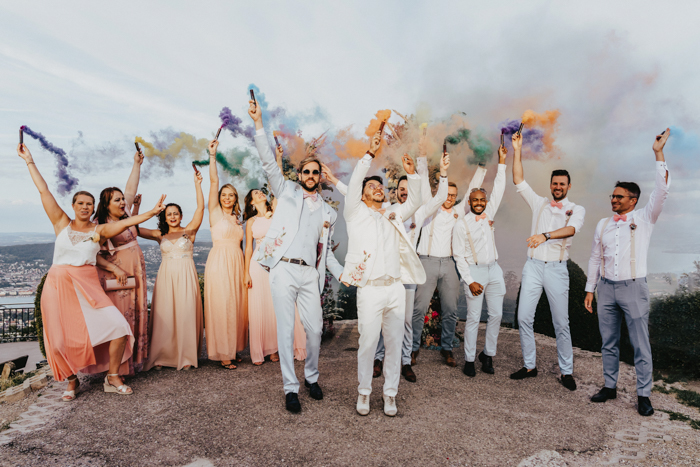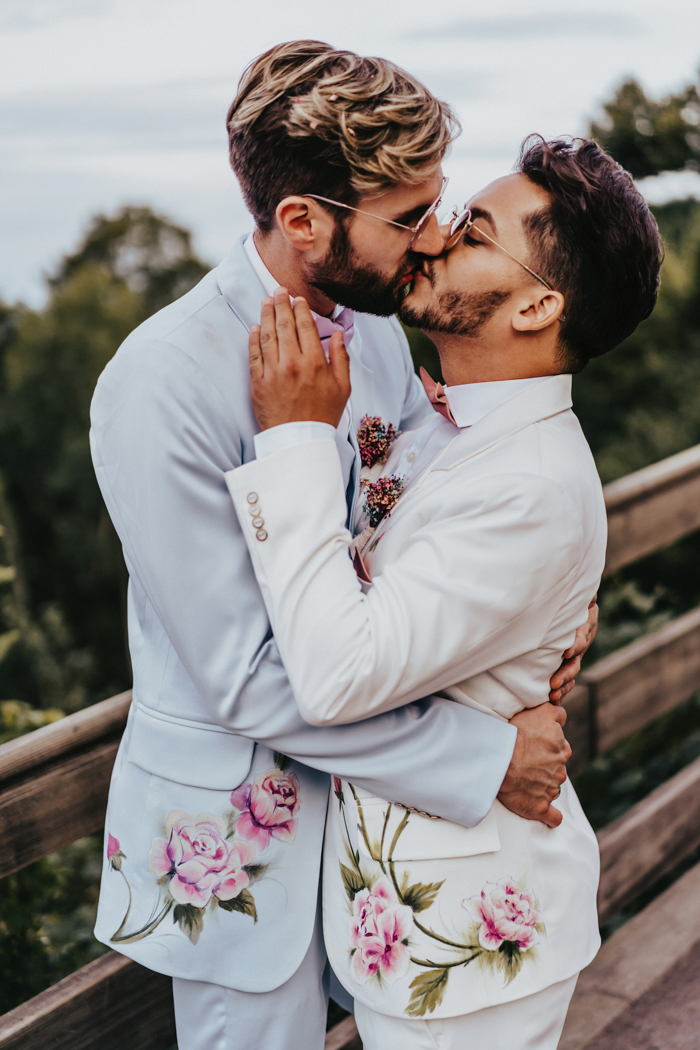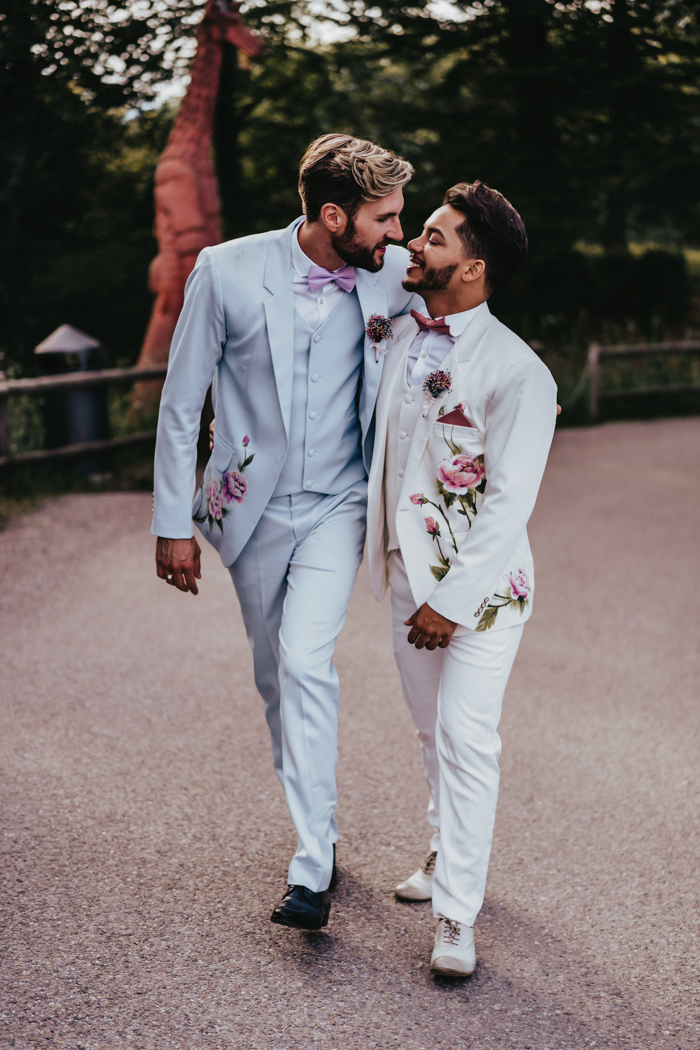 Evren managed to capture our big day with creativity and professionalism. With his different ideas and shooting approaches, he made the pictures different to what you would expect from traditional wedding photography. When working with Evren you can see and feel that it is more than a job, but his passion. So in case you need a photographer, don't look anywhere else and give him a call.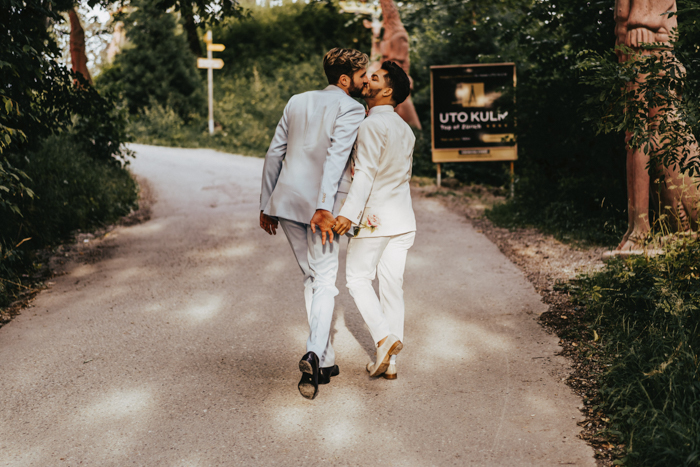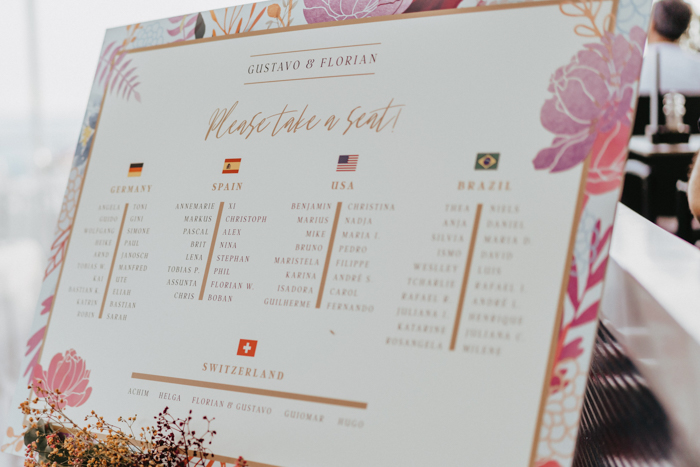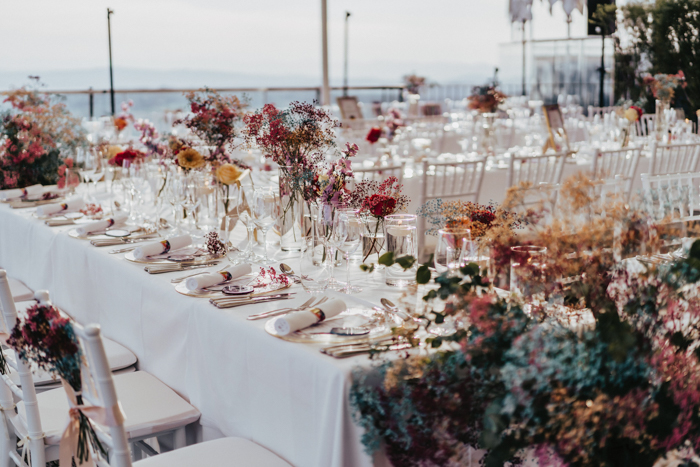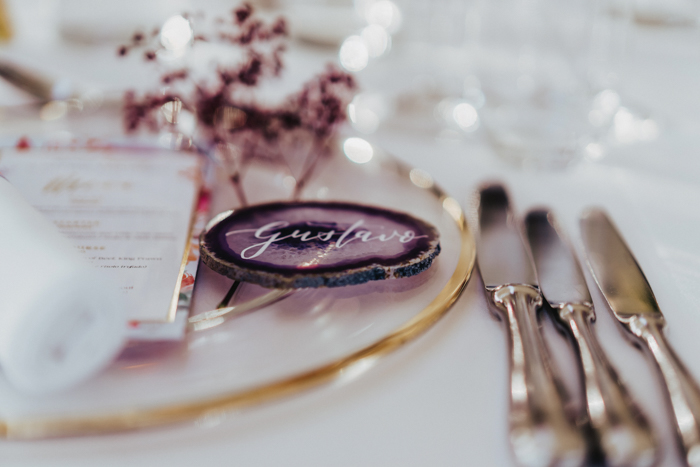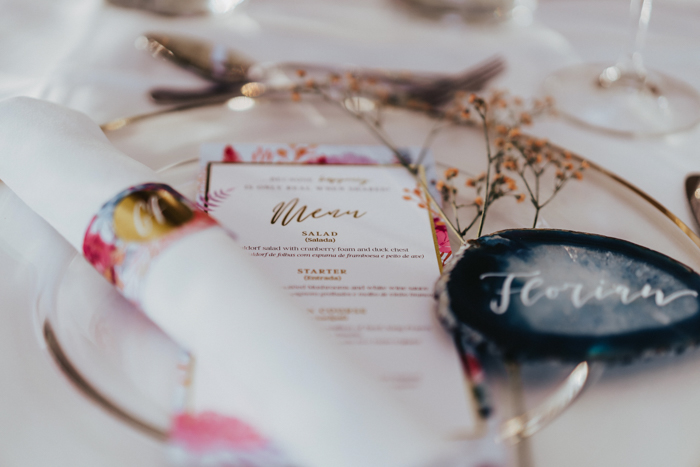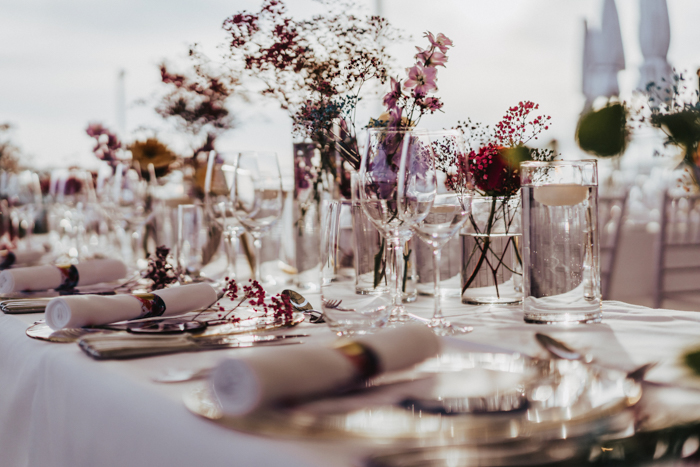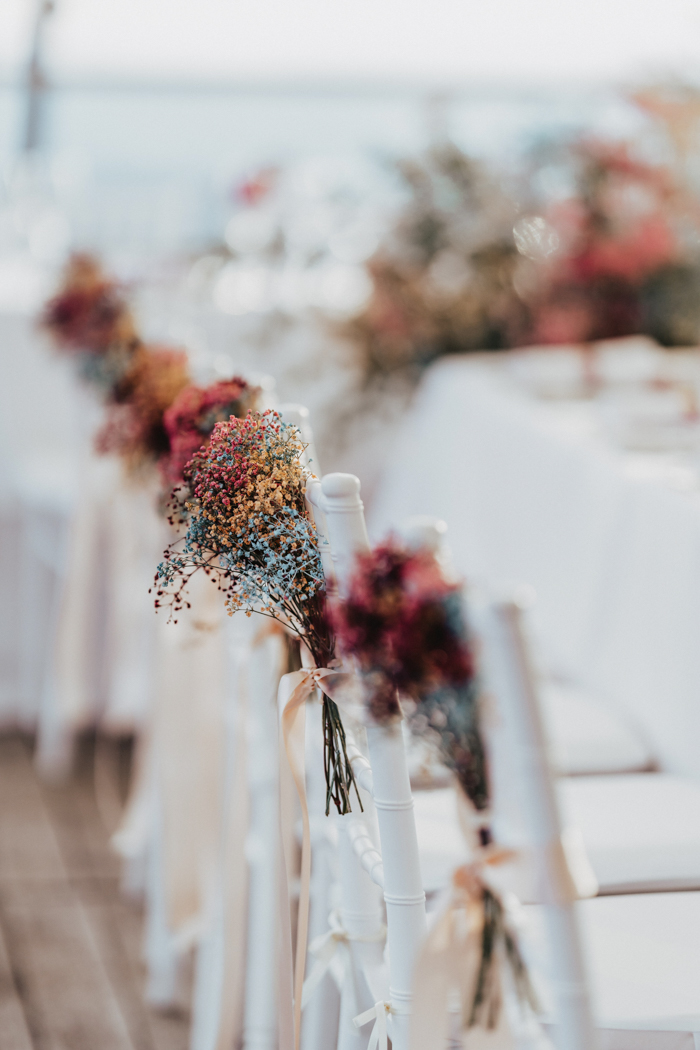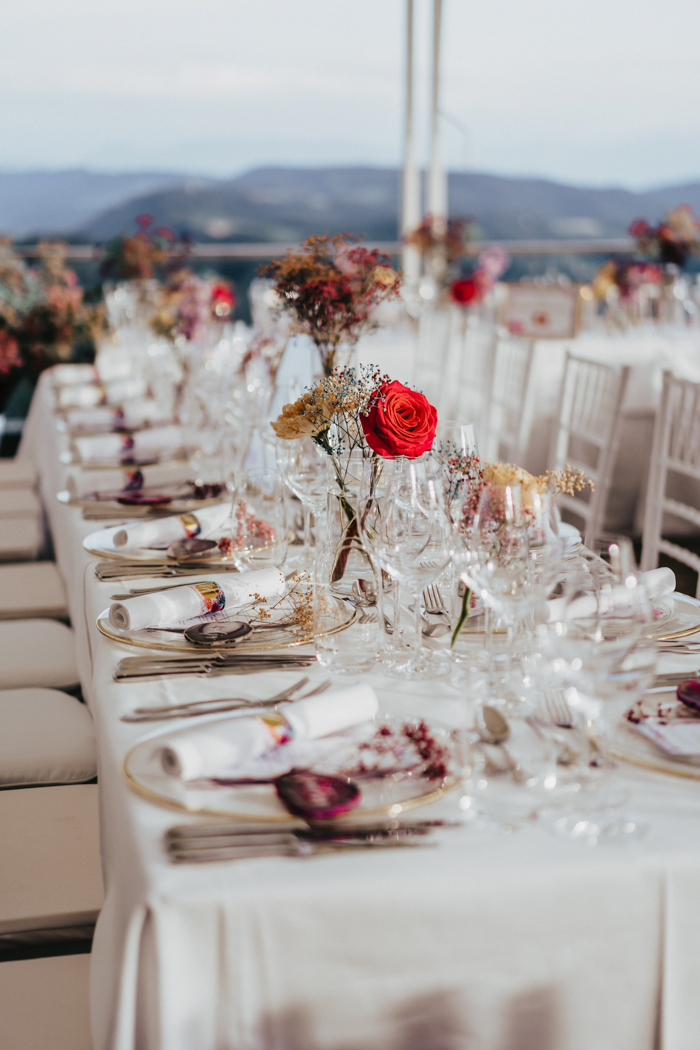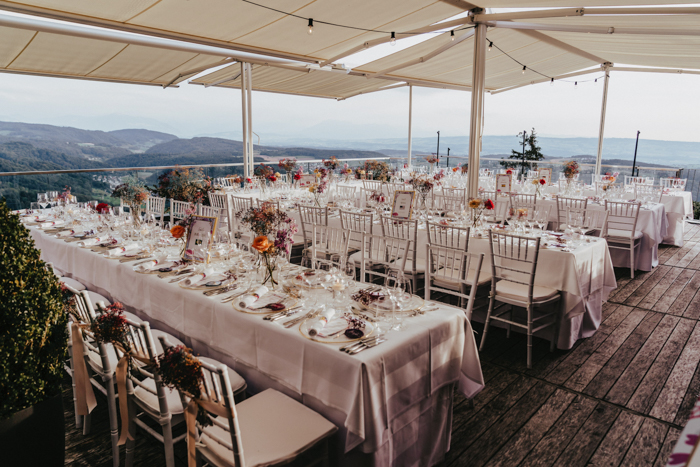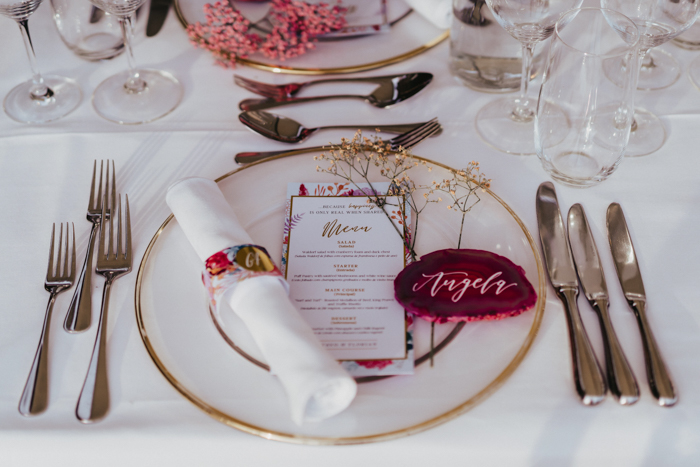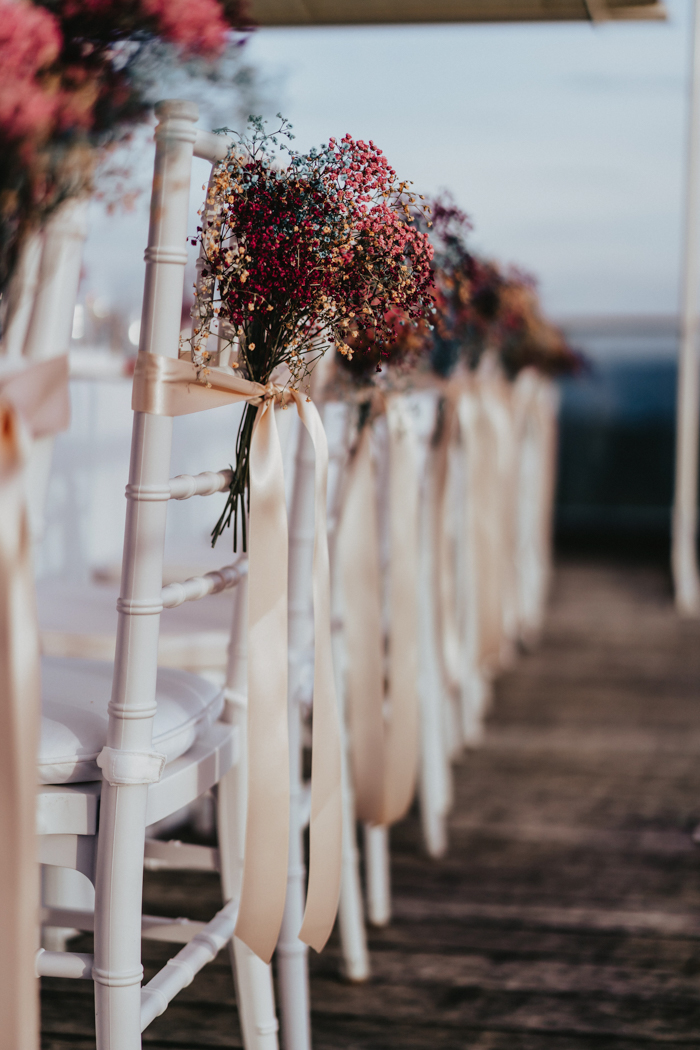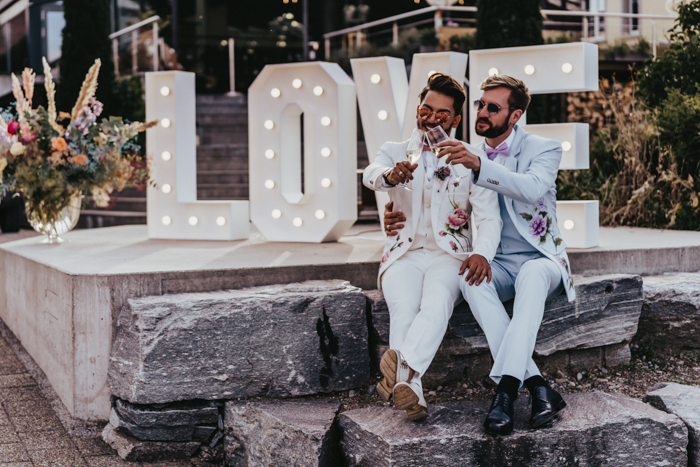 Congratulations, Florian & Gustavo, and many thanks to Junebug member Marie Alsleben Wedding Planning & Design for sharing their stunning day at Uto Kulm Hotel with us! For more of Marie Alsleben's work, be sure to check out her page in our directory of the world's best wedding planners.