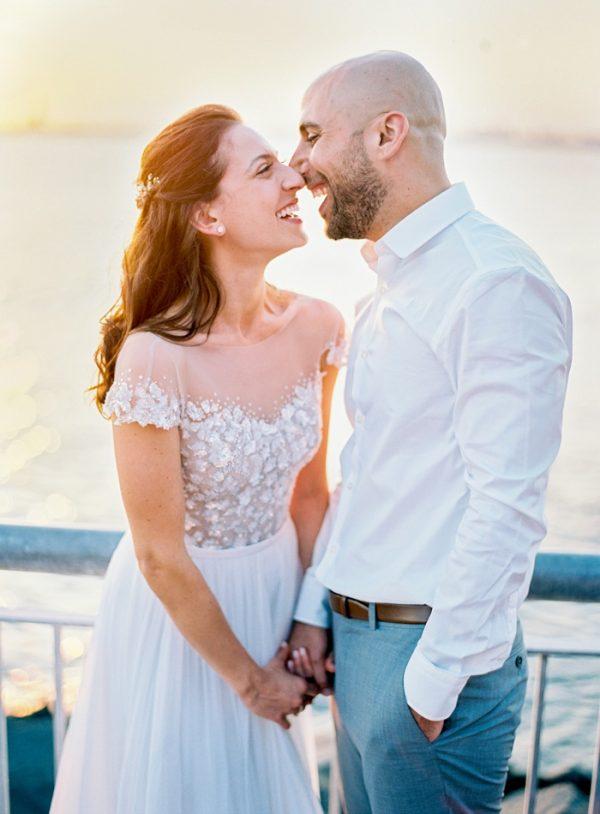 If you're interested in industrial Brooklyn vibes, elegant décor, and endless fun, then look no further for inspiration than Lauren and Jared's wedding! The couple had their wedding at The Liberty Warehouse, an NYC venue boasting a rooftop ceremony area and an oh-so-cool industrial reception space. In keeping with Jewish tradition, Lauren and Jared began their day with a Tisch ceremony, then followed it with their stunning waterfront wedding ceremony under an elegant chuppah that the bride's brother constructed. Ryan Flynn Photography captured the couple's day wonderfully, including the reception dance floor photos that are sure to make you smile!
The Couple:
Lauren and Jared
The Wedding:
The Liberty Warehouse, Brooklyn, New York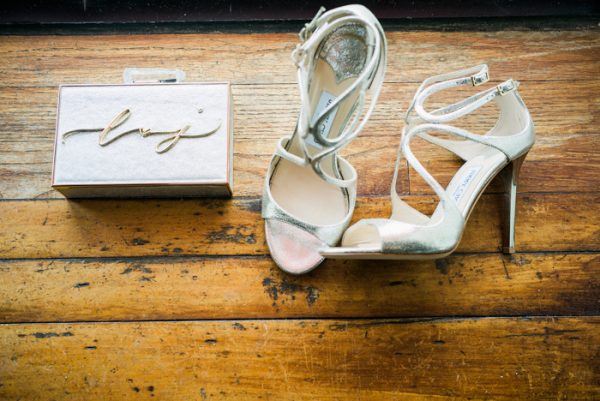 We wanted our wedding to feel genuinely us — inclusive, comfortable, and surrounded by those we cherish and love. Family and friends play such a large role in our lives, and we felt lucky to find ways to honor and include them throughout our wedding weekend.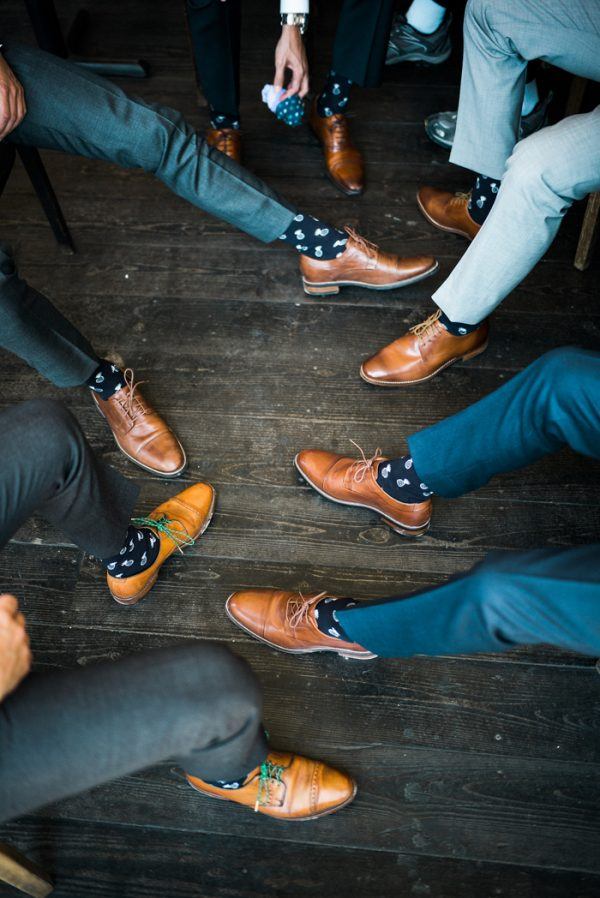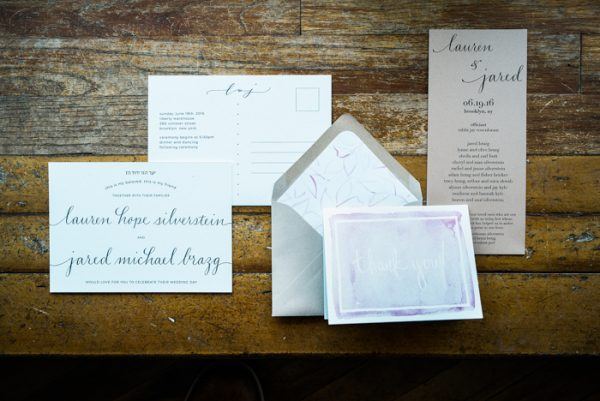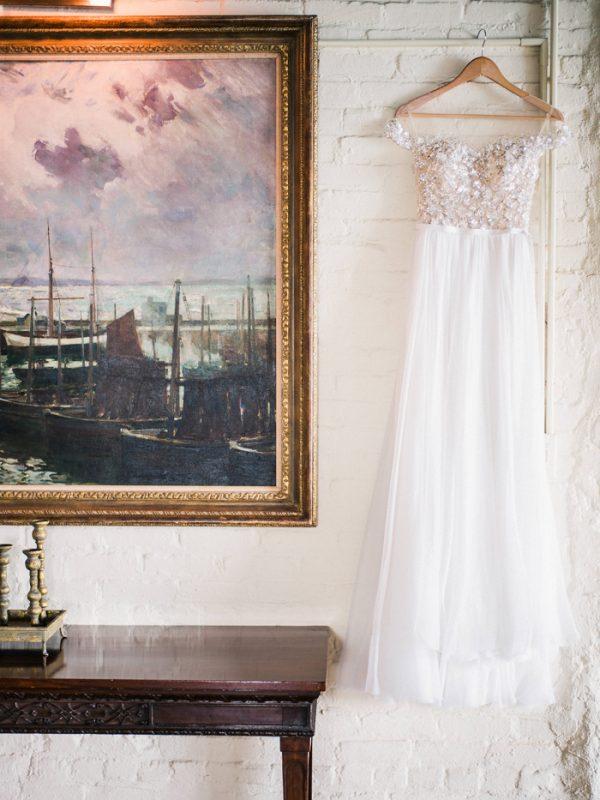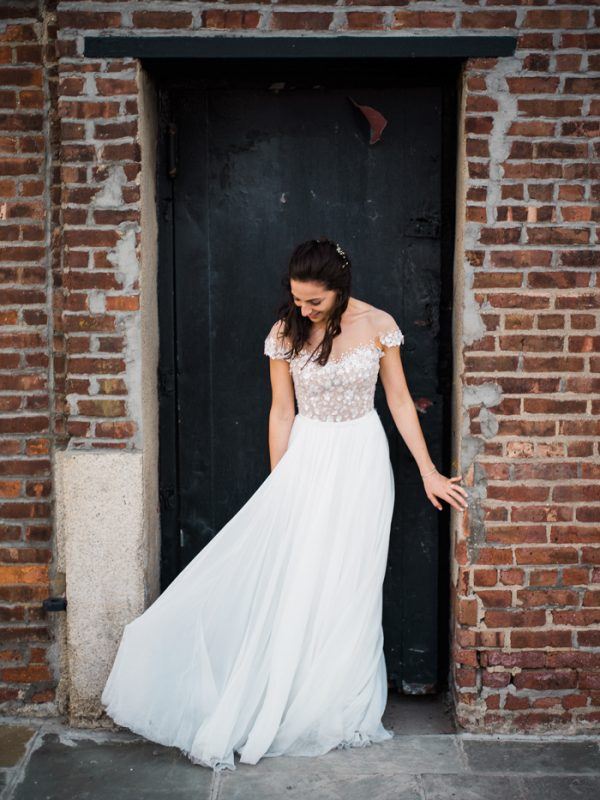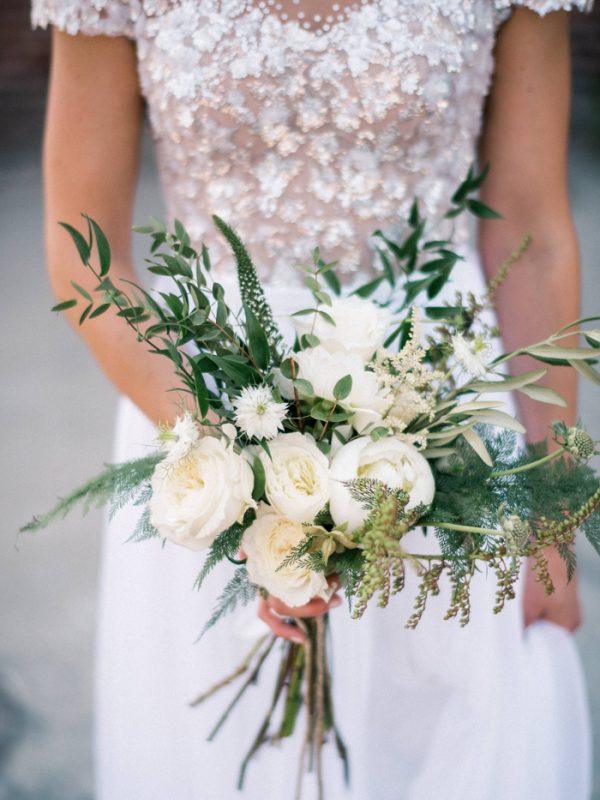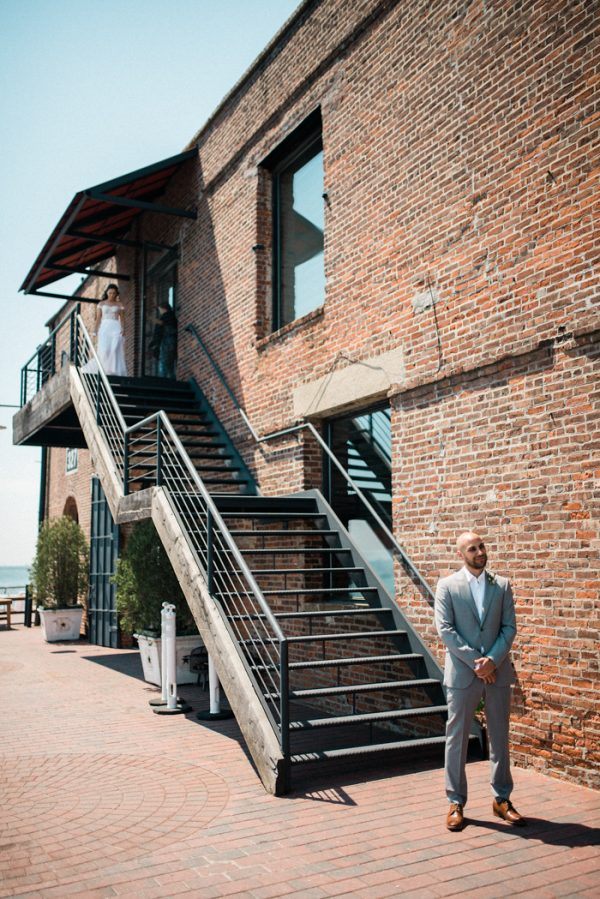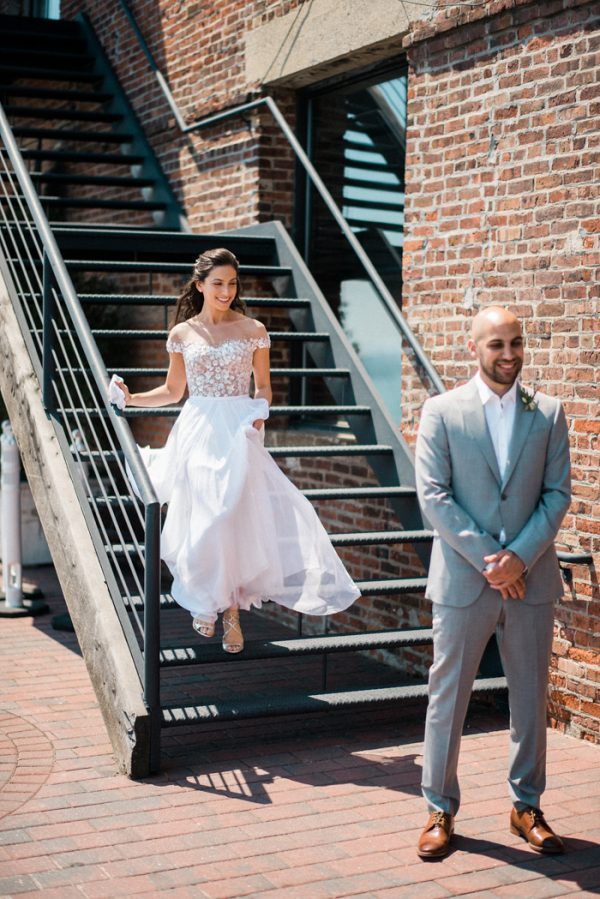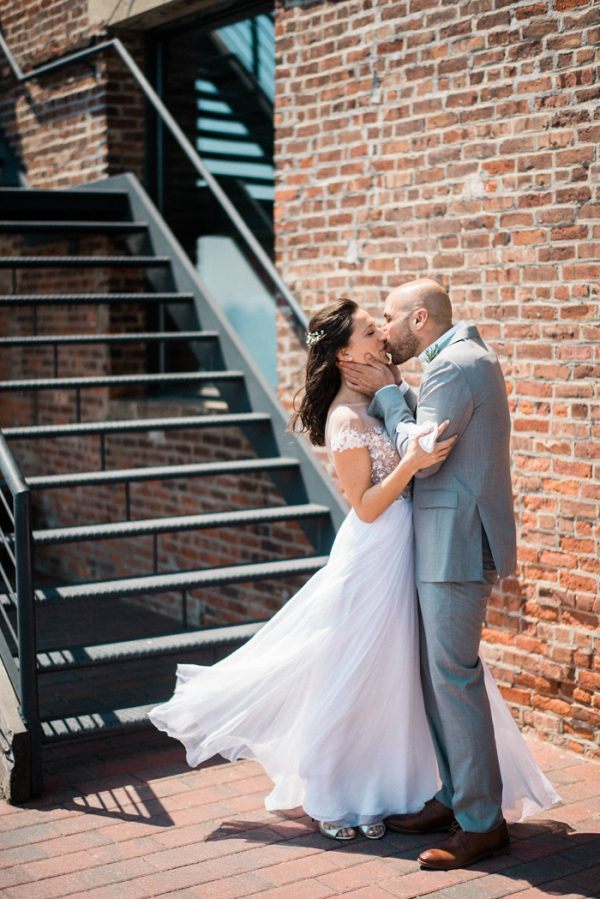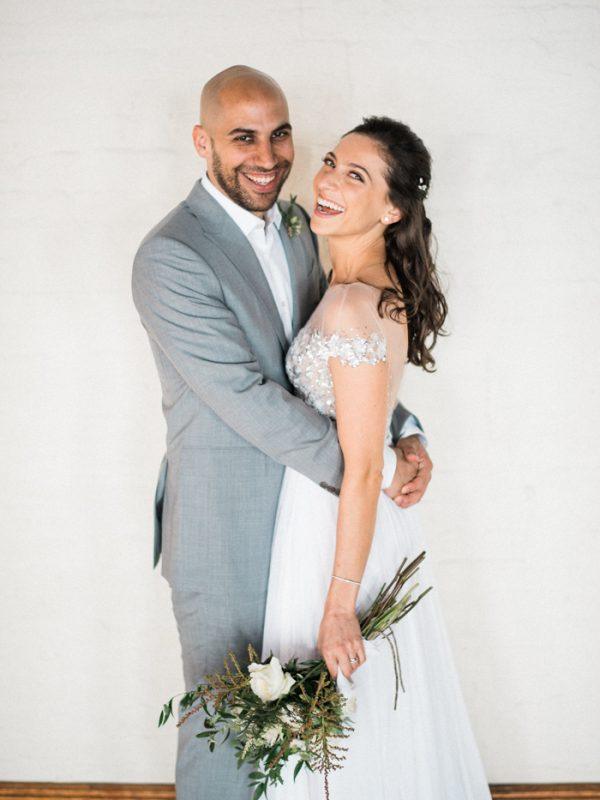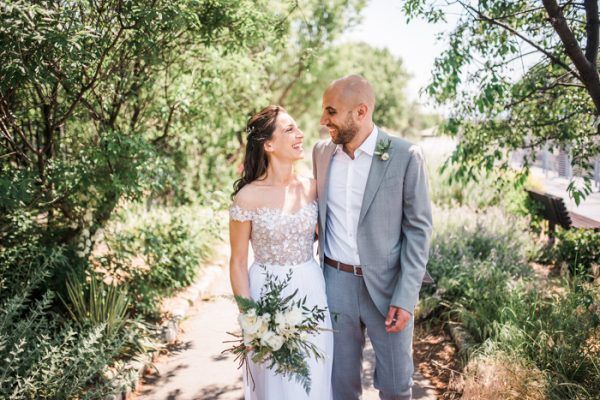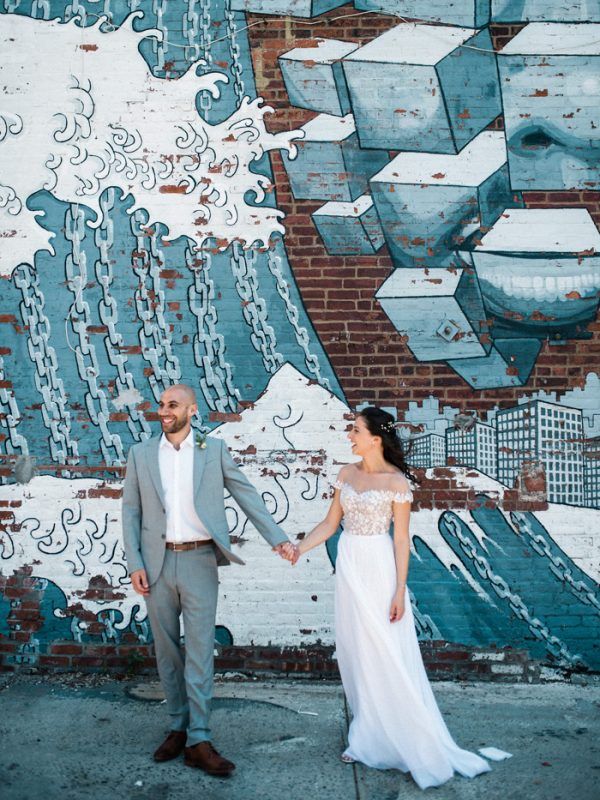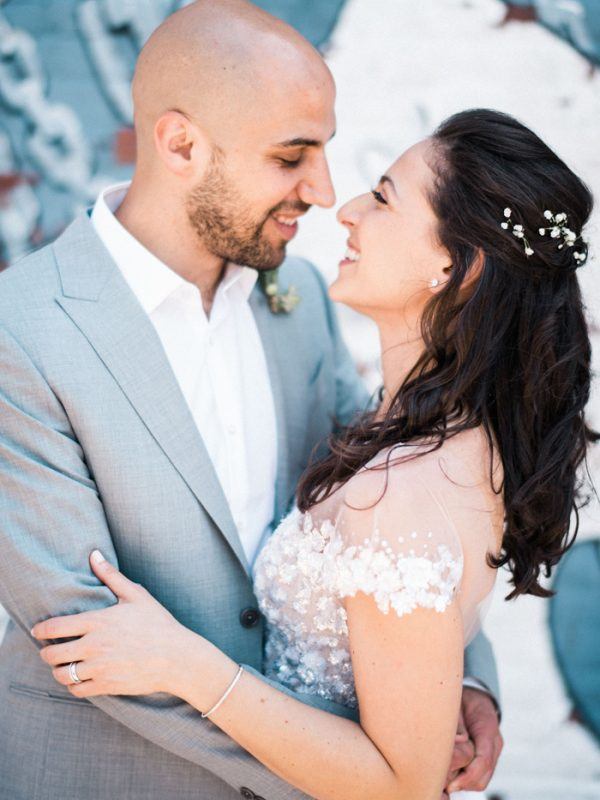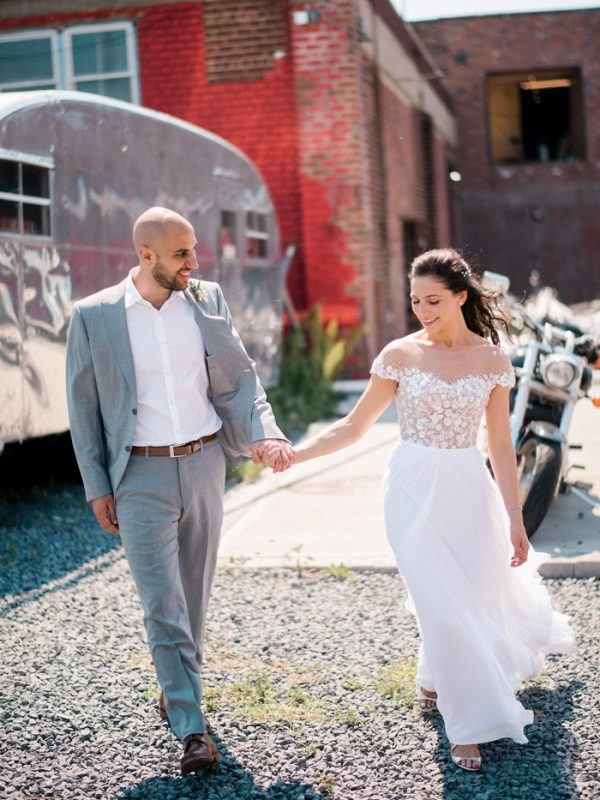 One of our favorite photos is of the two of us, taken outside and from a distance, in front of a large brick wall of our venue. Looking at ourselves from a distance, so small in comparison to this historic and tremendous building, is something that we find both beautiful and humbling.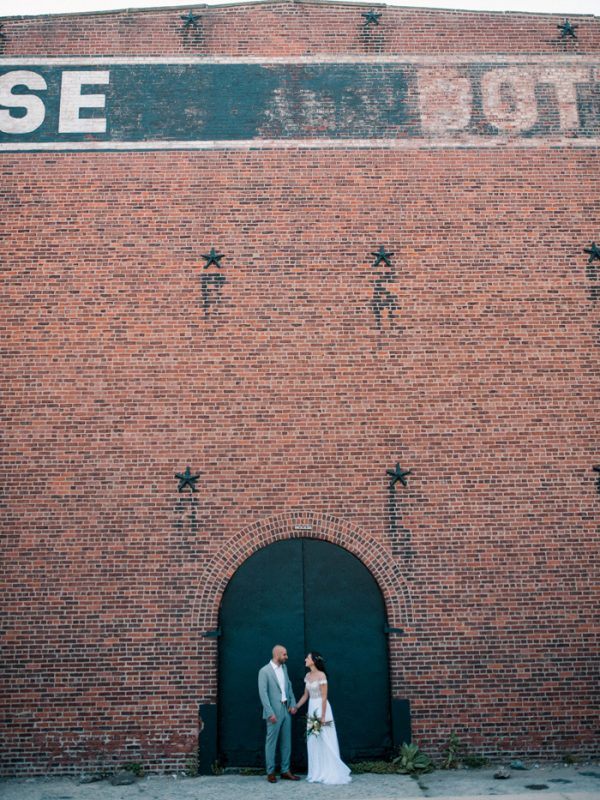 Before the wedding, we had a traditional Jewish ceremony, called a Tisch. it started with the women and men being in separate rooms. The ceremonies were led by our siblings, who spoke of tradition, love, and joy, while we were surrounded by our closest friends and family. Then Jared and the men entered the women's room, singing and dancing. Short speeches followed, and then the ketubah (the Jewish marriage license) was signed. It was a beautiful pre-wedding celebration that we loved sharing with an intimate group of our nearest and dearest.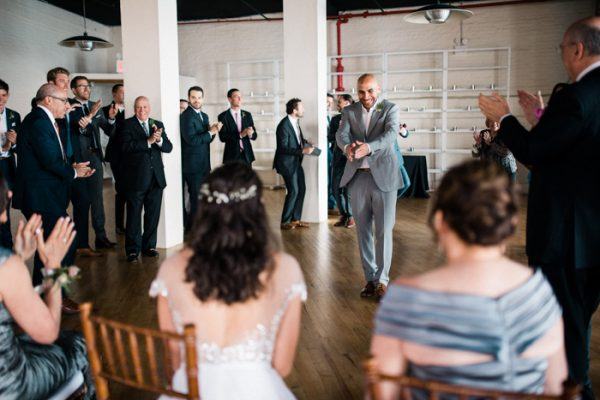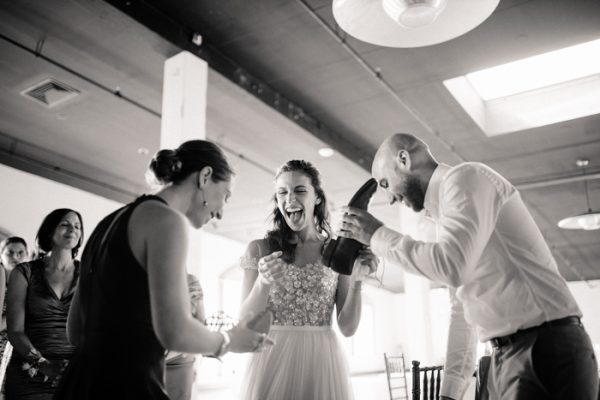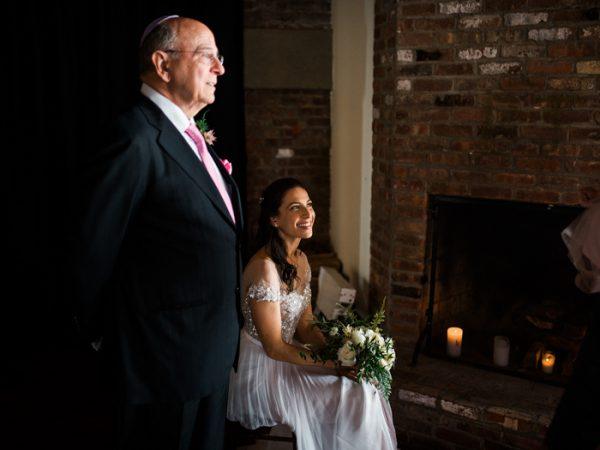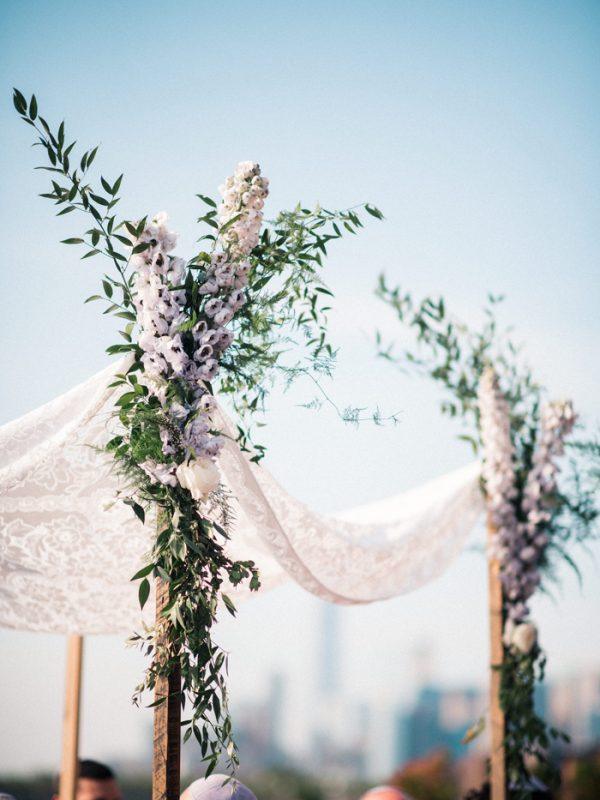 A chuppah is the wedding canopy under which the couple gets married. Lauren's brother found an old wooden beam, and vintage lace, and crafted the chuppah especially for us. Max even engraved our initials into the metal platforms that held the posts in place.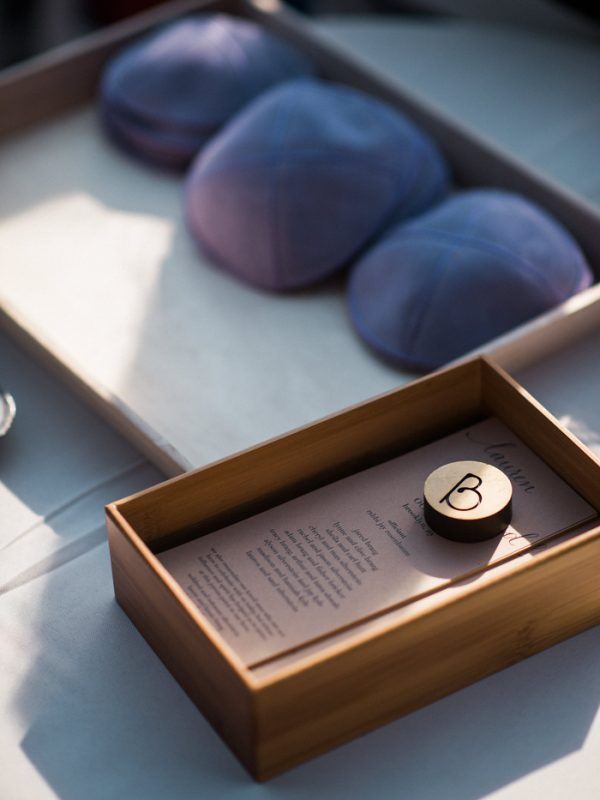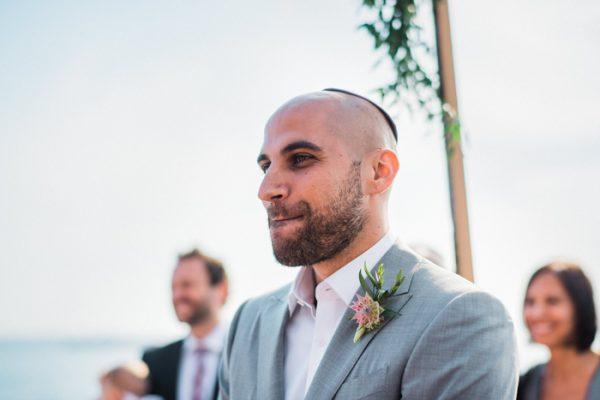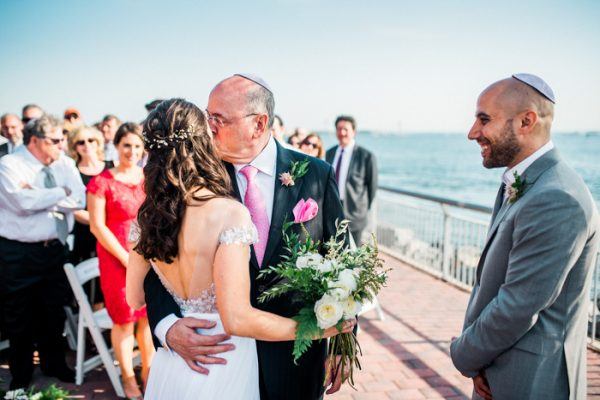 The rabbi who married us has known Jared's family for decades. Prior to the wedding, we had three or four skype calls with him in which he got to know us, and vise versa. He did a fantastic job relating to us and telling stories that resonated with us both as individuals and as a couple.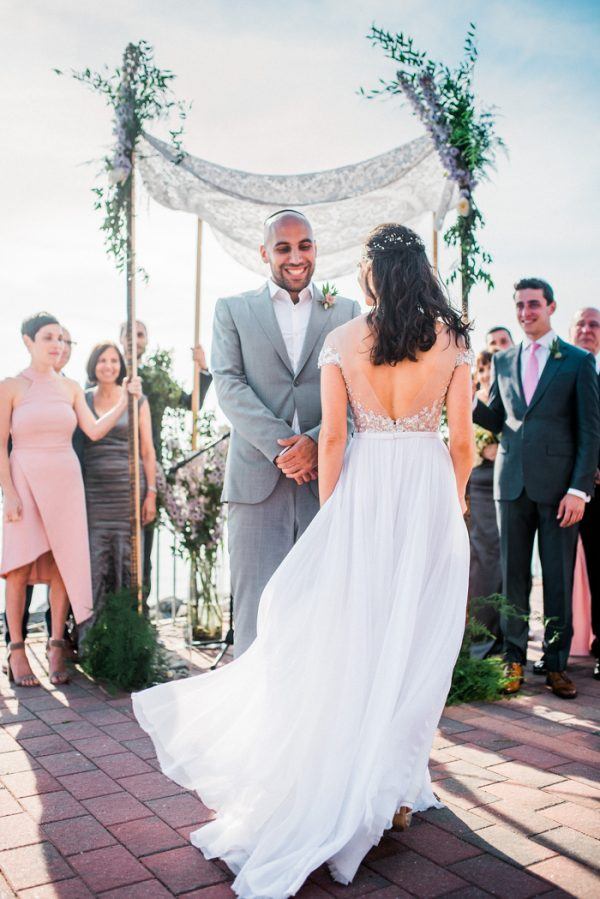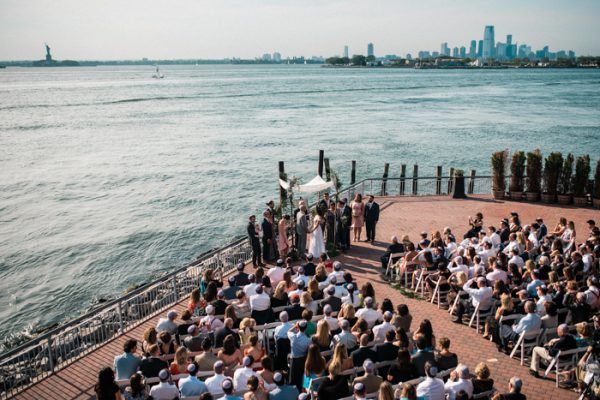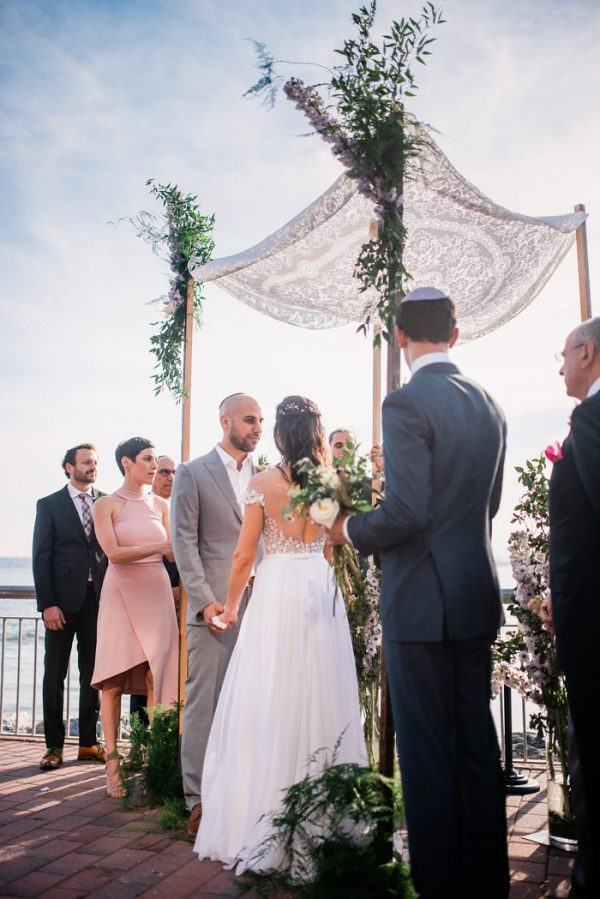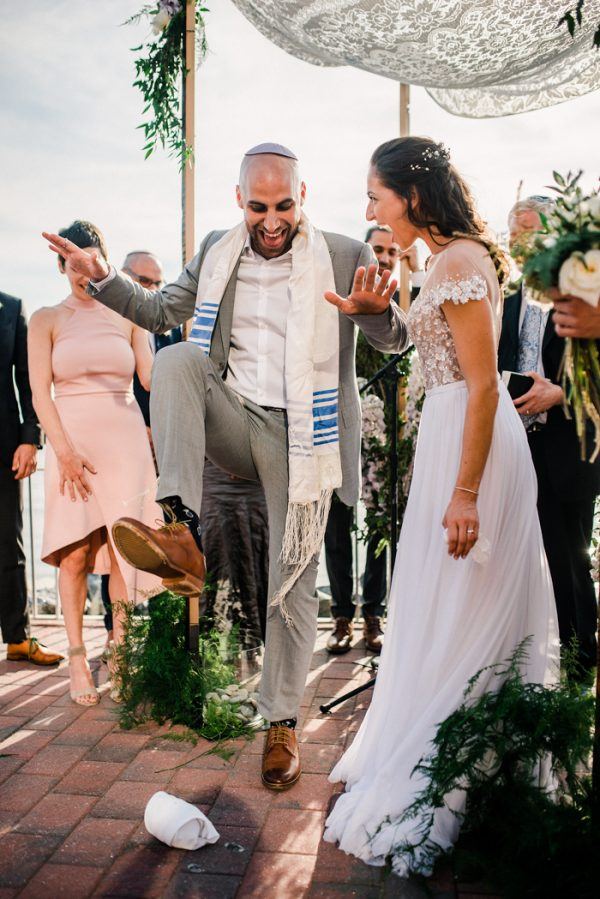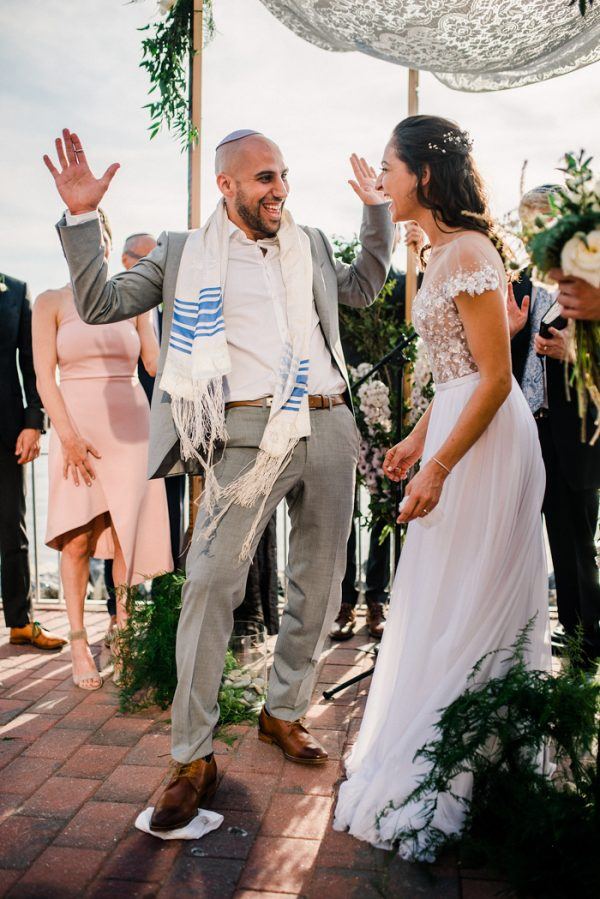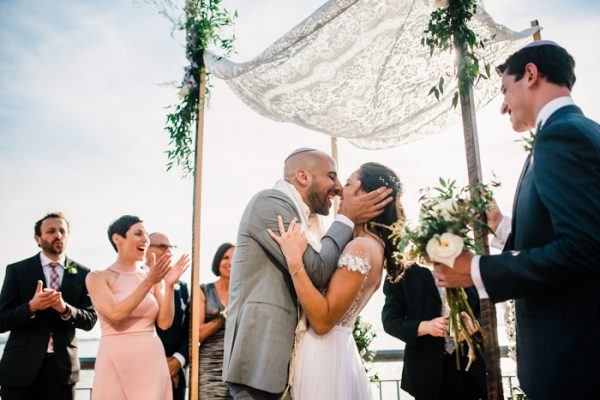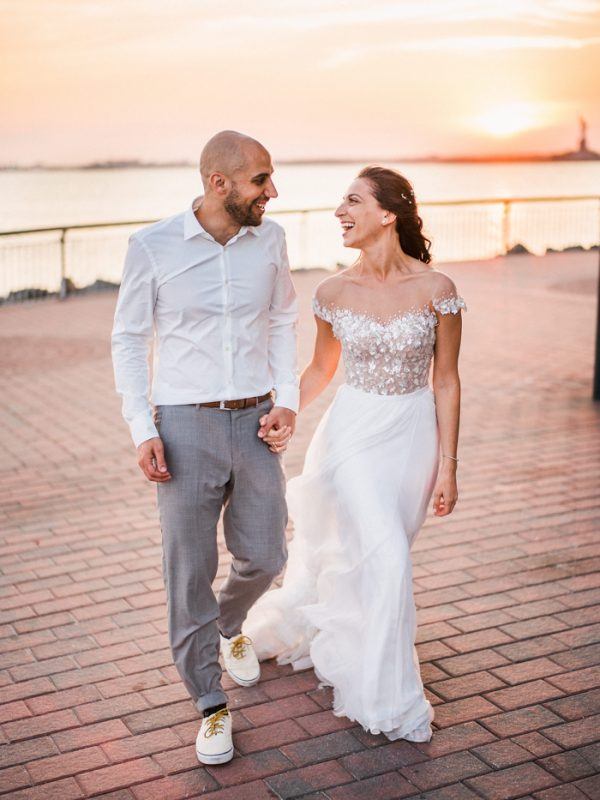 it is easy to get overwhelmed when you are planning the most special event in your life to date, especially when you have little experience doing so. our advice is to accept whatever help people offer!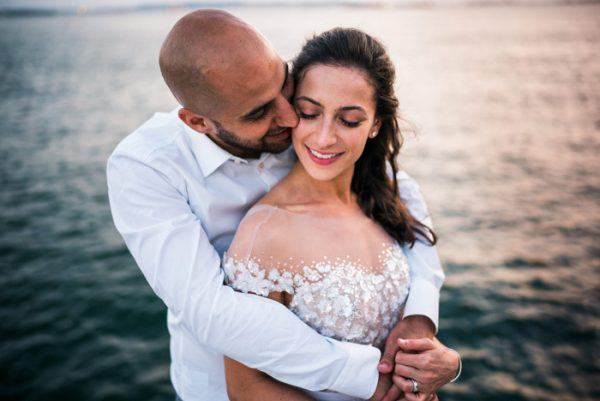 From our first email correspondence with our photographer, Ryan, we could tell what a genuine person he was. Other than your spouse, the photographer is one of the people that you spend the most time with on your wedding day. It felt great to be with a person who made us feel so comfortable. It was like walking around with an old friend.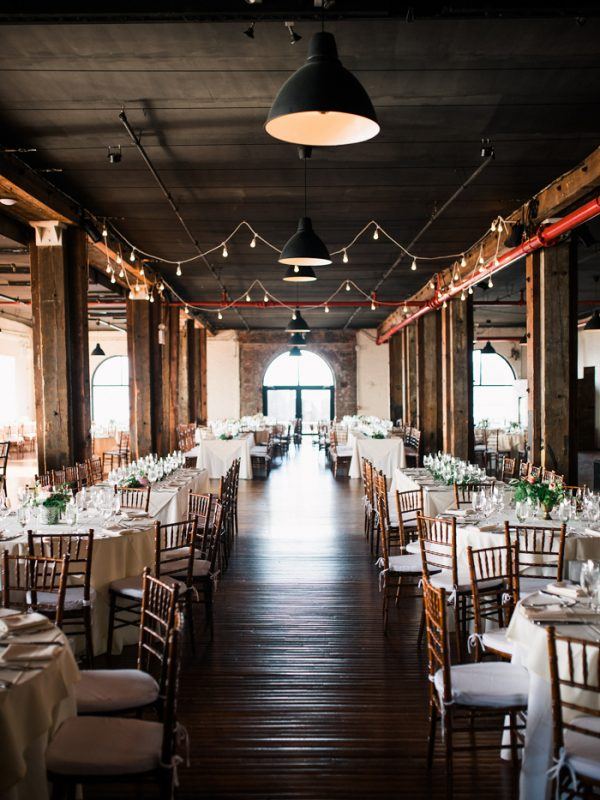 Our relationship had budded in Brooklyn, so we were set on getting married here. We loved the exposed brick, the outdoor space, and the practical things that we couldn't ignore. There weren't many venues that could hold our party, and the full service of the venue made planning the wedding much easier.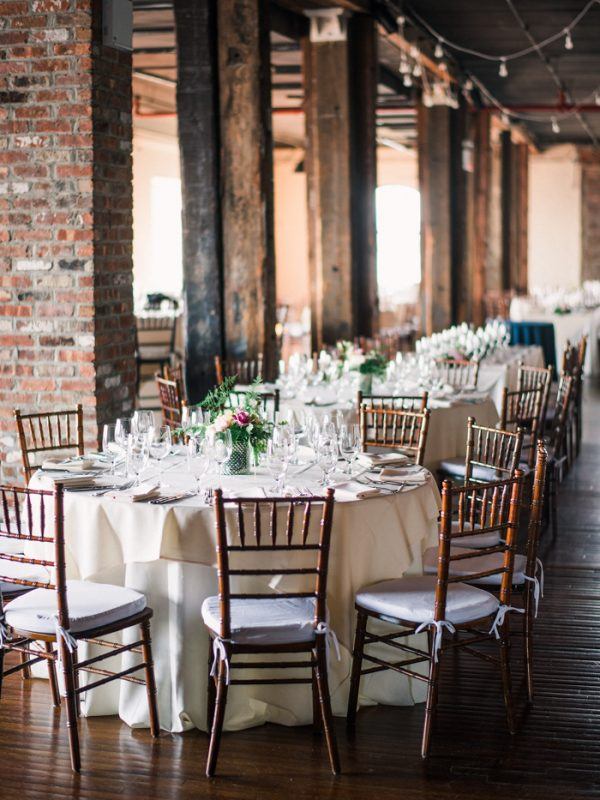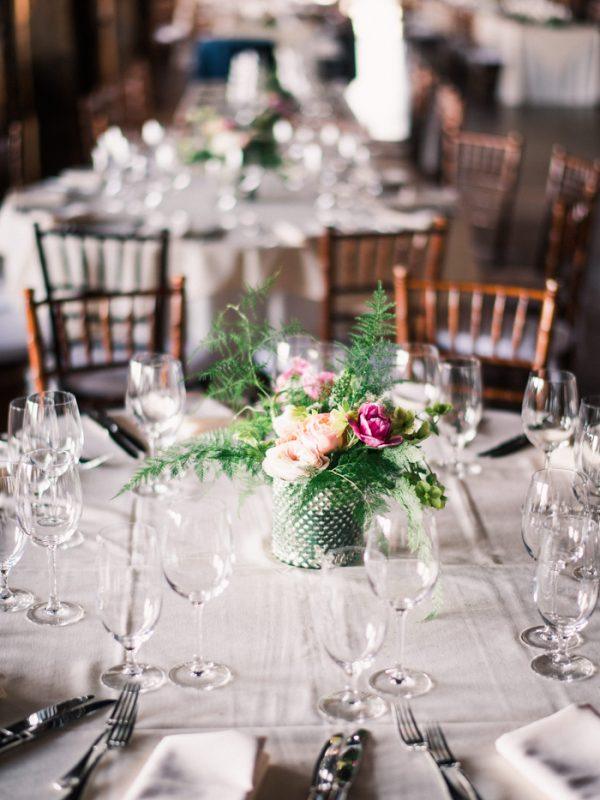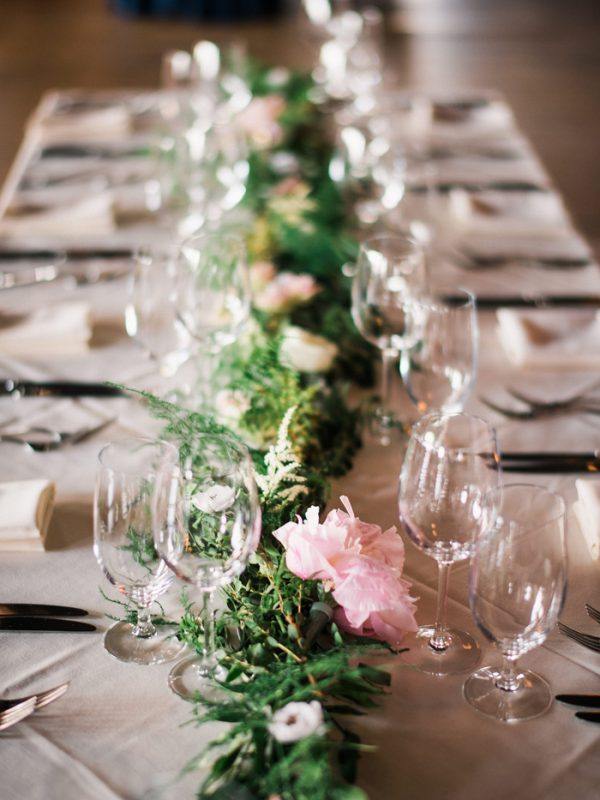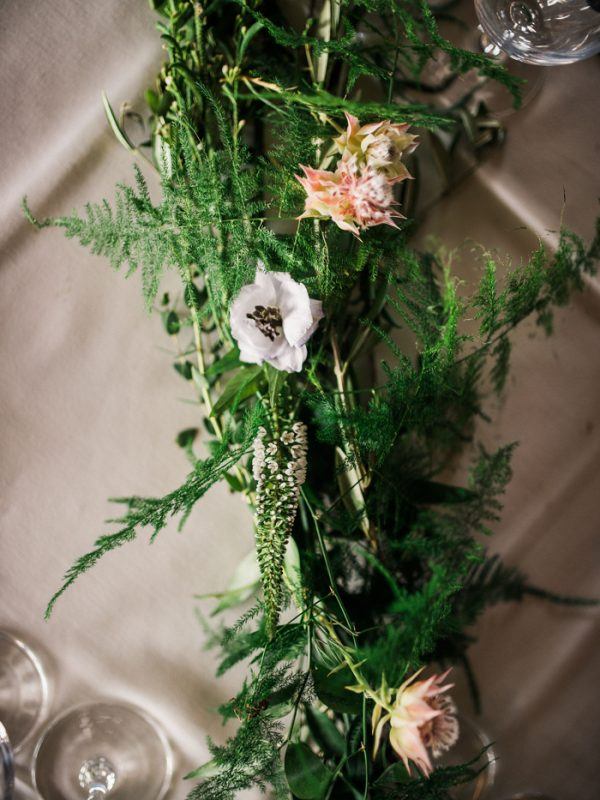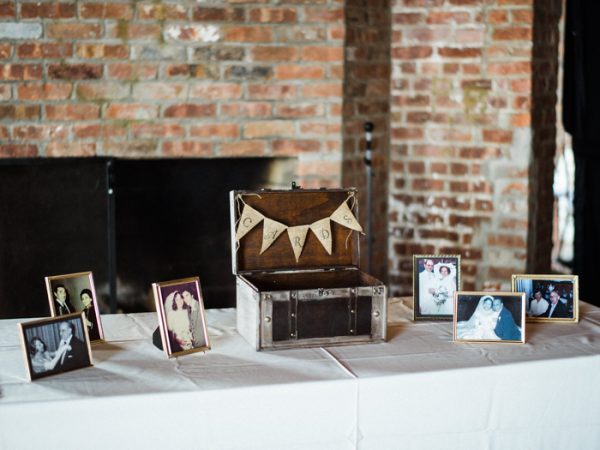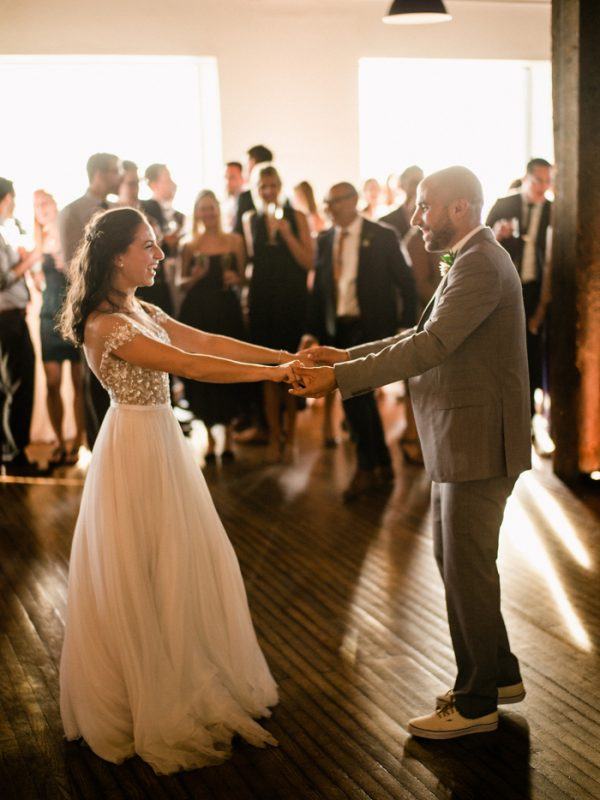 Jared and our families walked down the aisle to "Without You" by The Piano Guys. Lauren and her father walked down to "Hoppipolla" by Sigur Ros. Our first dance was to the song "A Thing Called Love" by Denise Desalle.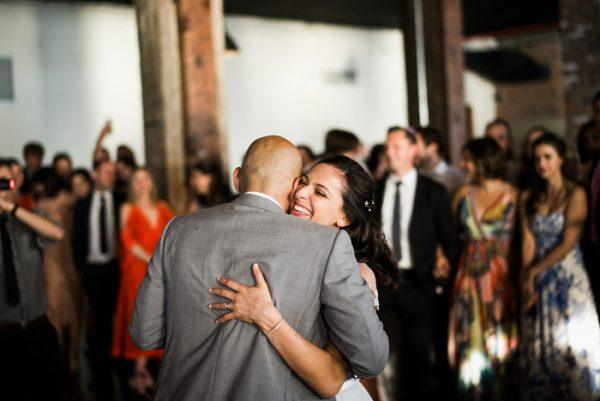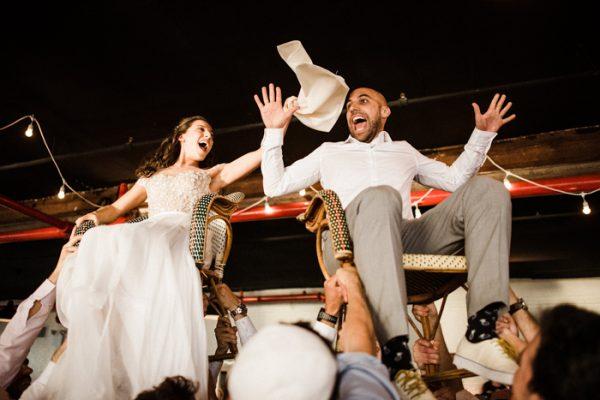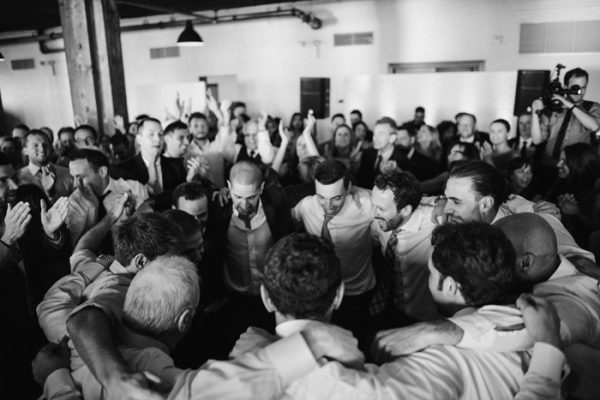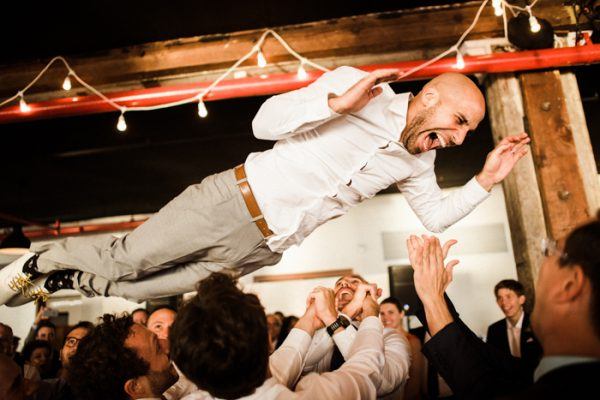 We thought about what we would want to receive at the end of the night, and we knew that it would be a handful of candy. As our guests exited the party, they grabbed a brown paper bag and filled it with sweets!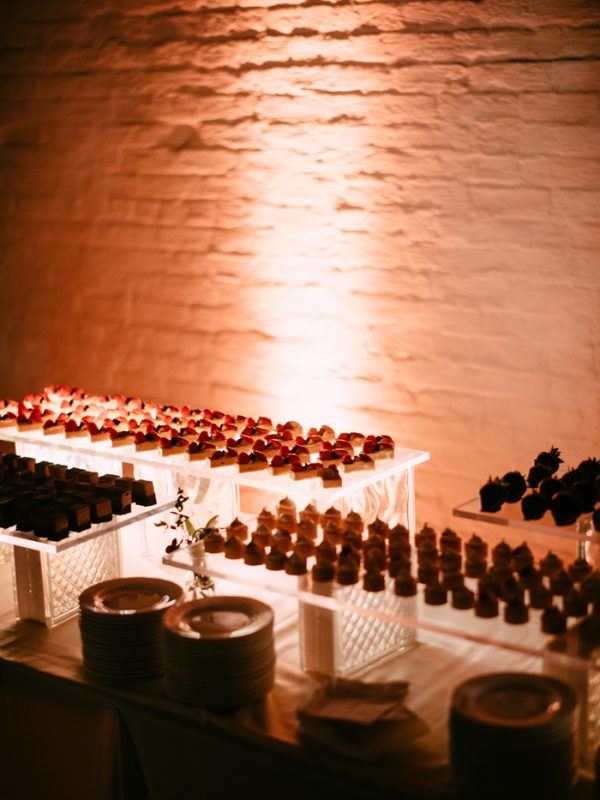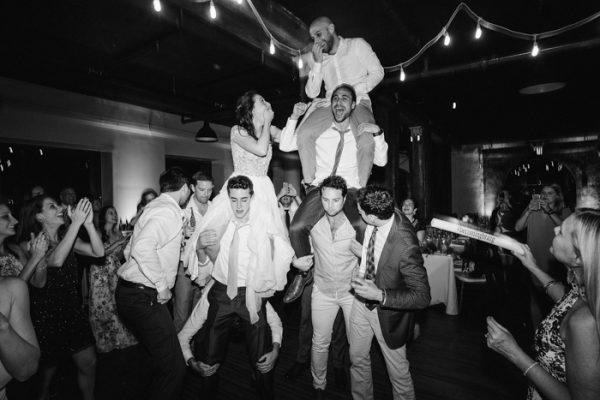 Congrats to the newlyweds, Lauren and Jared! A special thanks to Junebug member Ryan Flynn Photography for sharing their day with us. Want more waterfront Brooklyn wedding inspiration? Take a look at this authentic DUMBO wedding with natural vibes at The River Cafe!